May 15 - 21, 2022: Issue 538

Retaining Walls Save Your Garden's Soil: DIY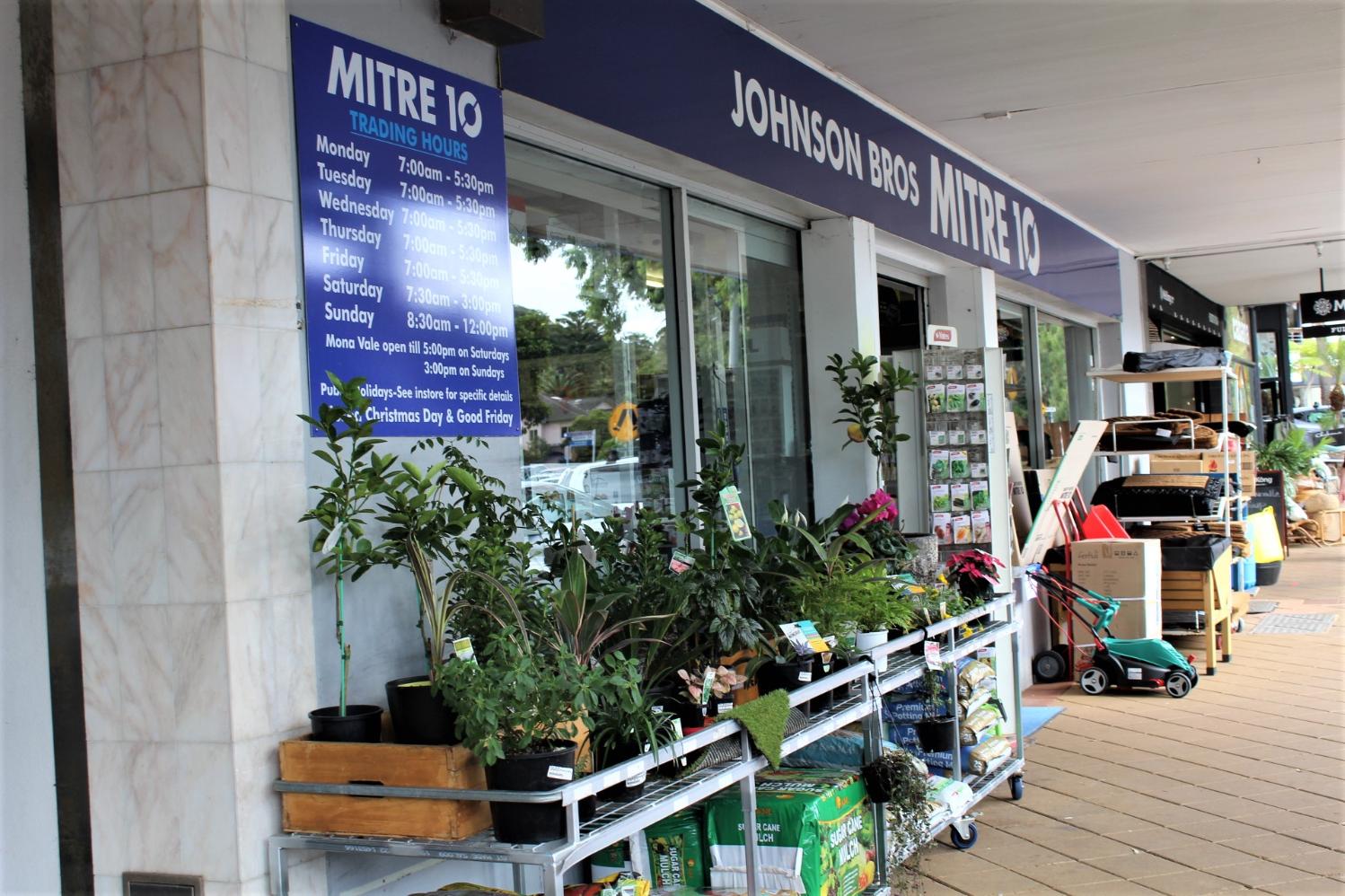 Johnson Brothers Mitre 10 at Avalon Parade, Avalon Beach
With constant rain lately many of us have seen parts of our gardens being washed away as soil not held in by plant masses literally goes down the drains and into our waterways or onto our beaches. If you're having this problem you can install sediment barriers alike those used on building sites to stop the soil loss and erosion and then look at what's creating the problem; usually a block which water is funnelled through due to the landscape slope, and build retaining walls with either stones, wood beams or sleepers to stop the soil loss.
These can then be planted out with ground covering loving plants that are suited to those soils and conditions.
Renewing terraces for garden beds, stopping your precious soil washing away or even styling a whole new look to your outdoor areas may inspire you to create a few little nooks that can then be filled with native flora to attract birds and fauna residents, or a vegetable garden or even an arbour where your children can have a corner of fairyland right in their own home yards.
The first thing you need to be aware of is exempt and complying conditions in Pittwater. Before building any type of retaining wall it is best to check with Council as the areas in Pittwater are different and, depending on the size of your retaining wall needs, you may require building approval and engineering certification, and you do need to be aware of preferred materials to be used.
Requirements for Exemption vary in Pittwater. For example in Warriewood:
On steeper slopes, preference is given to the use of stable rock ledges and escarpments to reduce the visual bulk of buildings. Where retaining walls and terracing are visible from a public place, preference is given to the use of sandstone or sandstone like materials. In the provision of outdoor entertaining areas, preference is given to timber decks rather than cut/fill, retaining walls and/or terracing.
In general:
Retaining walls to be less than 600mm in height, at least 900mm from any boundary or structure, and with a maximum backfill of 5 cubic metres (no fill from outside the site). They must not prevent flow of stormwater/drainage runoff
Council's Advisory Notes on this are: Consult with a structural engineer to ensure stability (larger works). Masonry walls to comply with: AS 3700 - Masonry Code, AS 3600 - Concrete - Structures, AS 1170 - Loading Code - Timber walls to comply with: AS 1720 -Timber structures, AS 1170 – Loading Code.
Tools for the job: Mattock, Spade, Tape Measure, Circular Saw, Hammer, Square, Sledge Hammer, Angle Grinder, Wheel Barrow, Spirit Level, String Line, Marking Chalk
Materials: Sleepers/lumber, concrete, coarse gravel (ensure you purchase a product allowed), nails/bolts.
There are a number of different options you can choose and that can be built by a confident DIYer including timber, logs and sleepers. Something that is going to suit your landscape, so if you have a lot of old bush stone on your property, using this will look great as well as make it look as though your wall has always been there.
Step One
The first thing you need to do is decide how long the retaining wall will need to be or whether to do it in sections; this will help you finesse the lengths of timber you want to get. The method used here is to do a visual layout: run a string line between two stakes as a guide for building your retaining wall. Also examine the soil - some clay soils will require a bit more work and when reusing as fill, you may want to use all the green refuse in your compost bin contents to change the clay closer to soil.
Step Two
If you're going to build a wood retaining wall you need to choose your timber. Rectangular hardwood sleepers, or round logs are a great economical choice for low load applications like garden beds. They are natural, low cost and low maintenance. Timber must be treated to at least hazard level H4 to protect it from the elements or wood munching insects.
Step Three
After using a string line to mark out where you are going to build your wall, mark your post spacing according to timber length. Posts should be spaced at 1.2m intervals apart if your sleepers are 2.4m long, or 1.5 metres apart if you use 3 metre sleepers.
Step Four
Dig your post holes 700mm deep x 300mm wide. Fill the bottom 100mm of each hole with coarse gravel for drainage.
Step Five
Cut your posts to length (1200mm for a 600mm high wall). The tops of your posts should be cut with a slight slope to shed water. Seal all cut ends with an appropriate timber preservative, including the base of your posts.
Step Six
Place the end posts in the holes and fill with concrete to ground level. Leave concrete to set according to the manufacturers instructions. A handy tip to remember is to lean the posts about 5 degrees towards the bank if you are installing a retaining wall on a slope. Once the fill is placed, this will help the wall take the strain.
Step Seven
Tie a string between these posts and use that to align the other posts. Then place your first horizontal timber and mark where the upright posts are. Remove, and drill a slightly undersized hole in the horizontal timber where it meets the upright. Once the horizontal timbers are in place, you'll be able to secure them with a galvanised spike or nail into the upright post. Replace your horizontal timber behind the posts. Check to make sure the timber is level.
Step Eight
Stack your additional logs or sleepers on top to reach the desired height of 600 mm, securing with nails/bolts as you proceed. Remember that your Sleepers must be placed behind posts.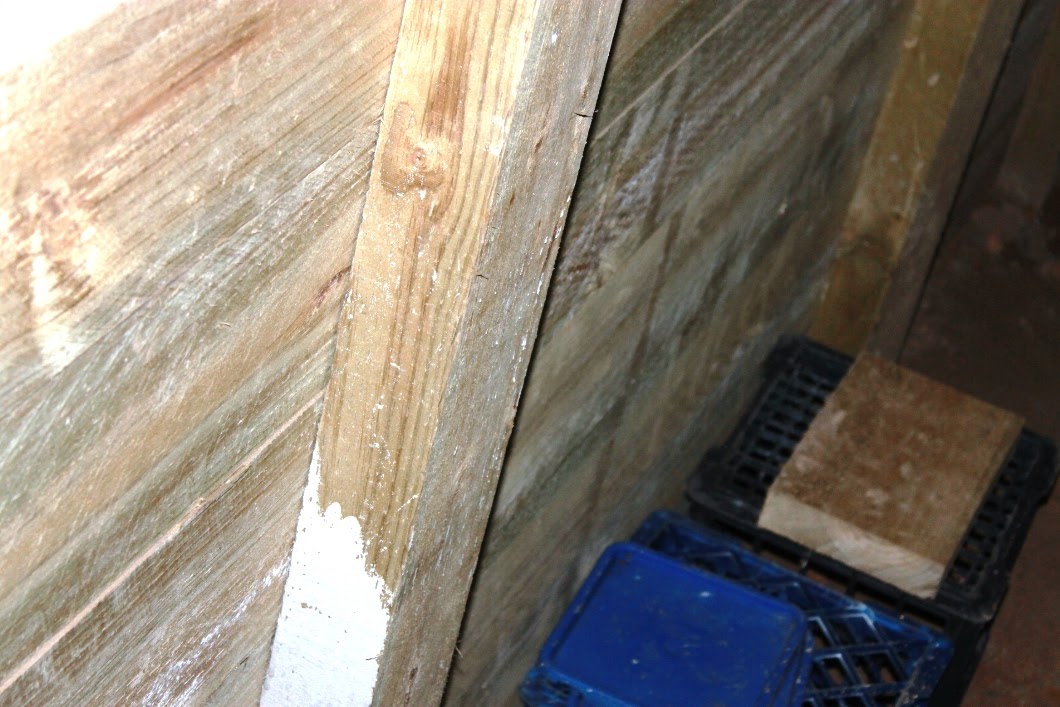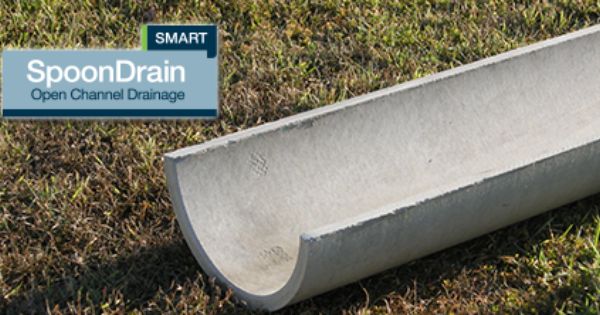 Step Nine
Behind the second layer of timber, lay slotted agricultural pipe for drainage. Surround this pipe with course gravel. To prevent excess soil loss through the timber, either ensure each peice of wood is flush against the other or line the inside of the wall with a porous textile. This is a permeable fabric used to filter seepage prior to drainage and helps reduce soil erosion from your garden. If you use plastic sheeting this could cause water build up and your wall to collapse and it's also not great for the environment. Install a spoon drain at the high side if needed to help with run off.
What is a spoon drain?;
A spoon drain is a concrete or other product drain formed in line with the ground surface and its purpose is to collect stormwater before it can soak into the ground.

Yu can also use this to direct the flow of the water towards where you want it - a pond or even a rainwater tank.
Step Ten
Compacting your fill is vital if you don't want to create a 'dip'. Professionals recommend that the best results will come from filling in 200mm and then compacting and repeating this process until you have reached your 600mm. Rollers and compactors can be hired for this part of finishing your retaining wall.
Now you are ready to create a garden in this new space! If you have used rocks, pack ground coverage climbers between these spaces to stop runoff while bigger plants settle.
This DIY Spring Garden project will take about two days to complete when taking into account allowing the cement to set properly. If you want supplies and product advice we suggest you visit the Johnson Brothers Hardware Fencing and Landscape Supplies yard just past the turn off to Warriewood shopping centre as you're heading to Narrabeen or head into their Mona Vale store in Bassett street where you will find everything you will need for this project and to save your soil.
Tools And Products From Johnson Brothers Mitre 10 To Help You Get The Job Done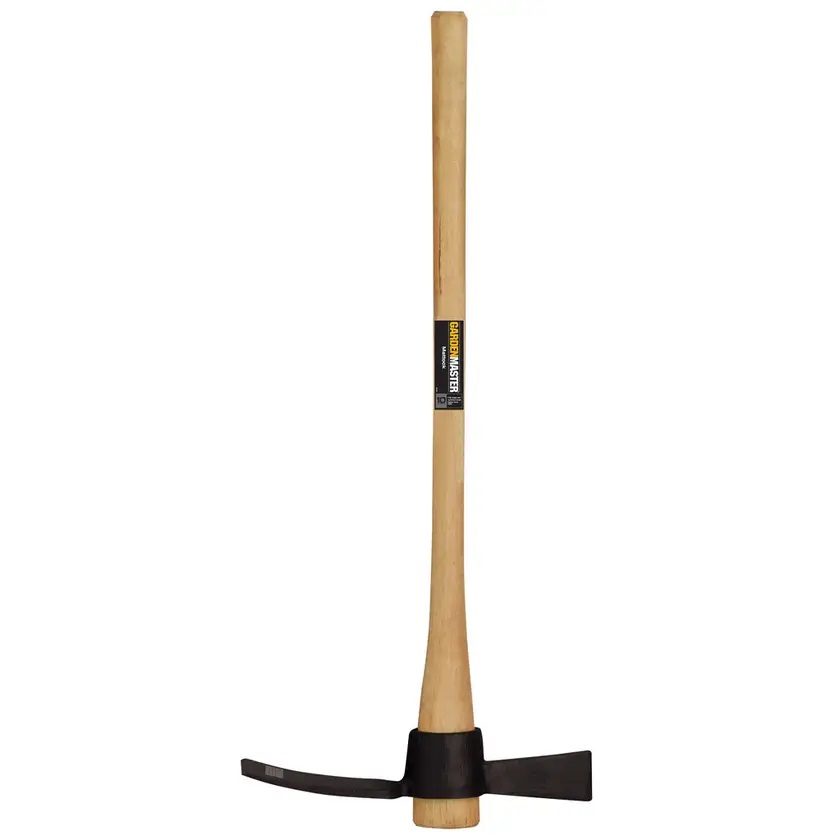 Gardenmaster Mattock Cutter End: $52.95
Fully forged screen handle. Strong hardwood handle. 10 year guarantee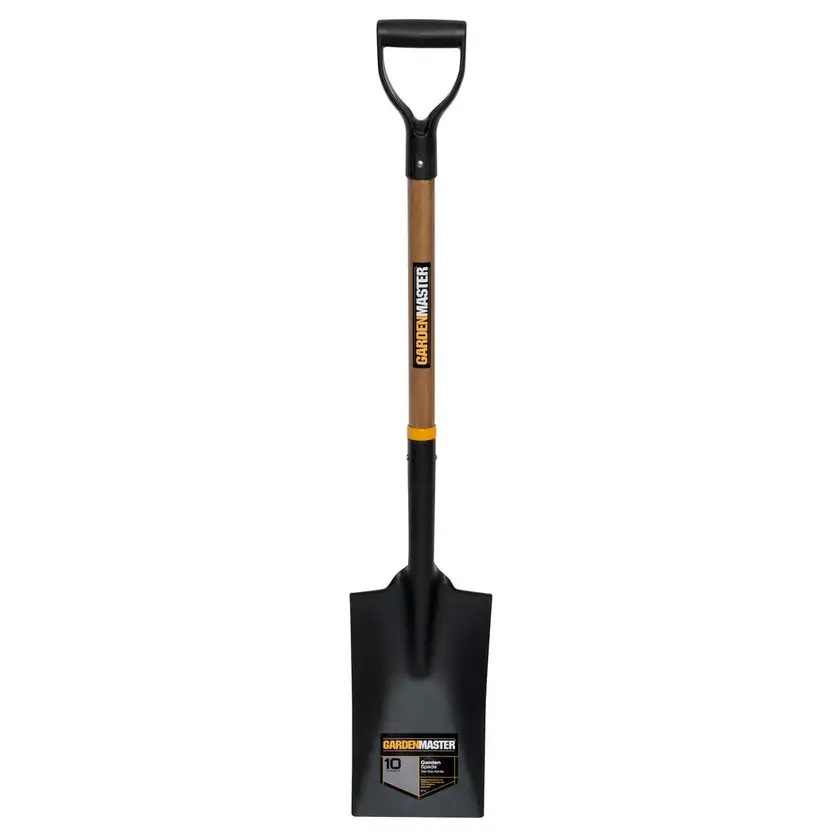 Gardenmaster Plastic D Handle Spade: $34.95
Strong hardwood handle. Short handle for close work. Reinforced neck assembly. 100% tempered steel blade.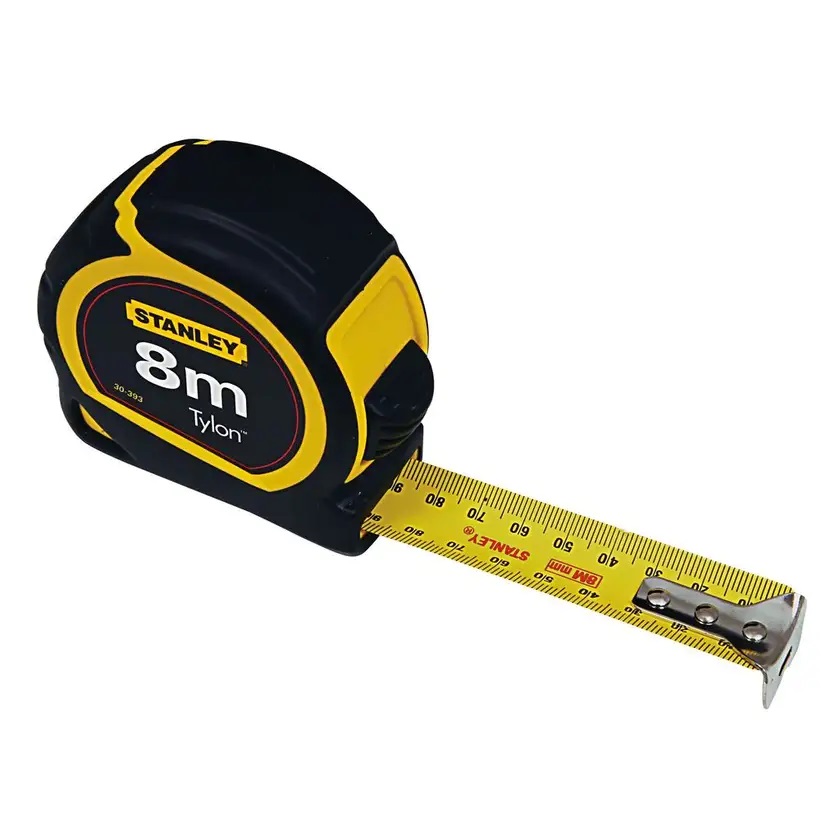 Stanley Tylon Tape Measure Metric 8m: $15.00
8m x 25mm. Corrosion resistant long life Tylon coated blade. Bi-material case for improved grip. Positive blade lock for accurate measurements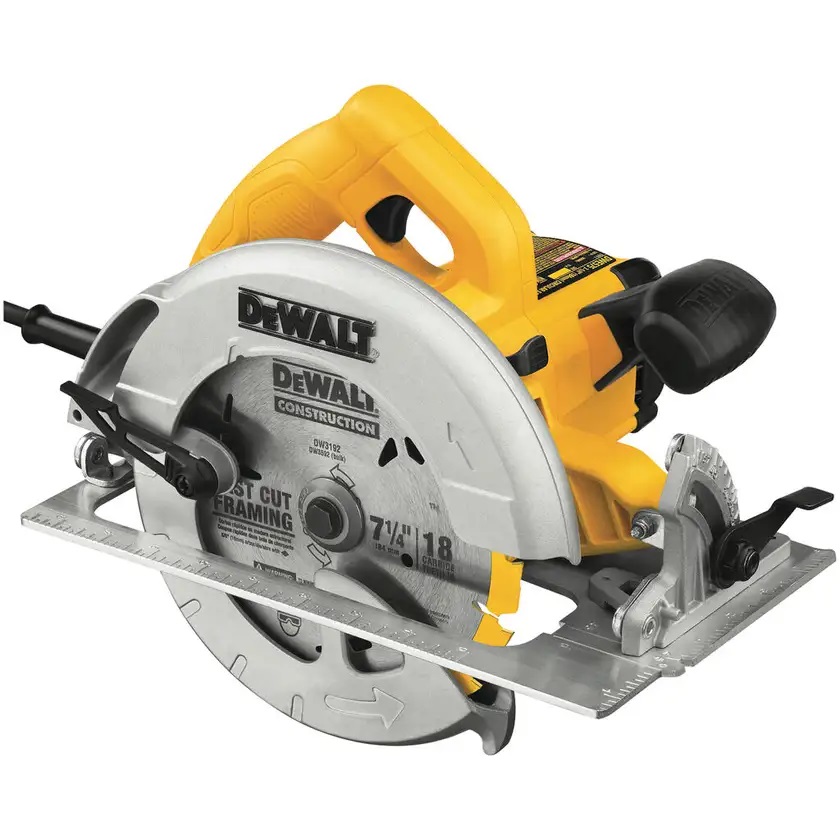 DeWALT 1600W Circular Saw 184mm: $259.00
One of the lightest saw in its class. A clear line of sight aids in blade visibility from any angle. Integrated dust blower that minimises dirt and debris. The durable high-grade Aluminum smooth base for accurate cuts.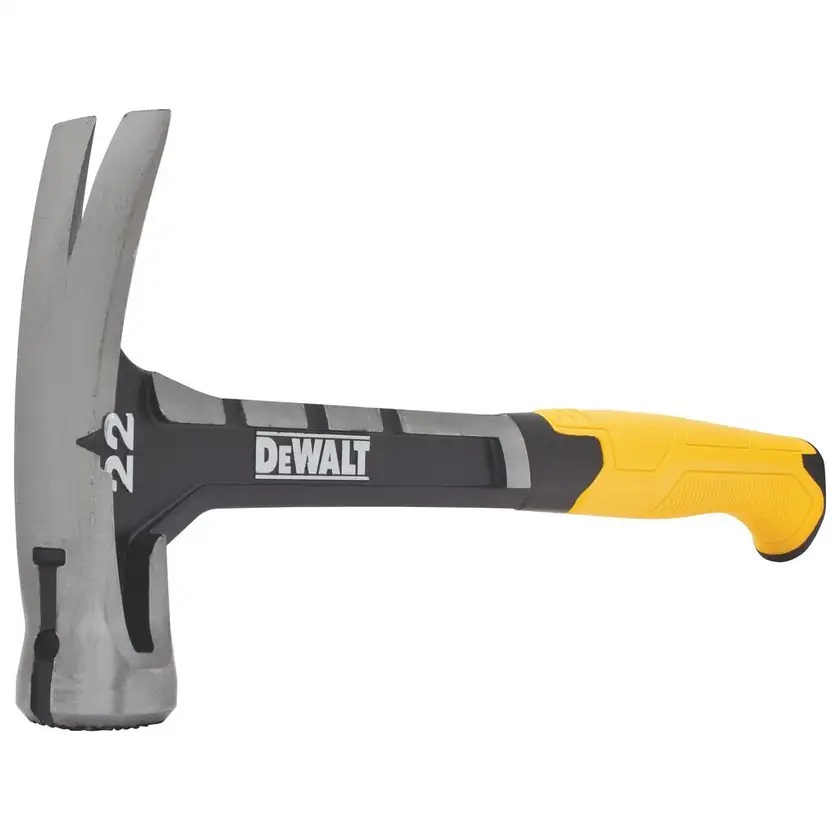 DeWALT Carbon Fibre Steel Hammer: $59.00
Optimal weight distribution for a controlled swing. Oval shaped strike face makes toe-nailing easy. Side Nail Puller for efficient nail pulling.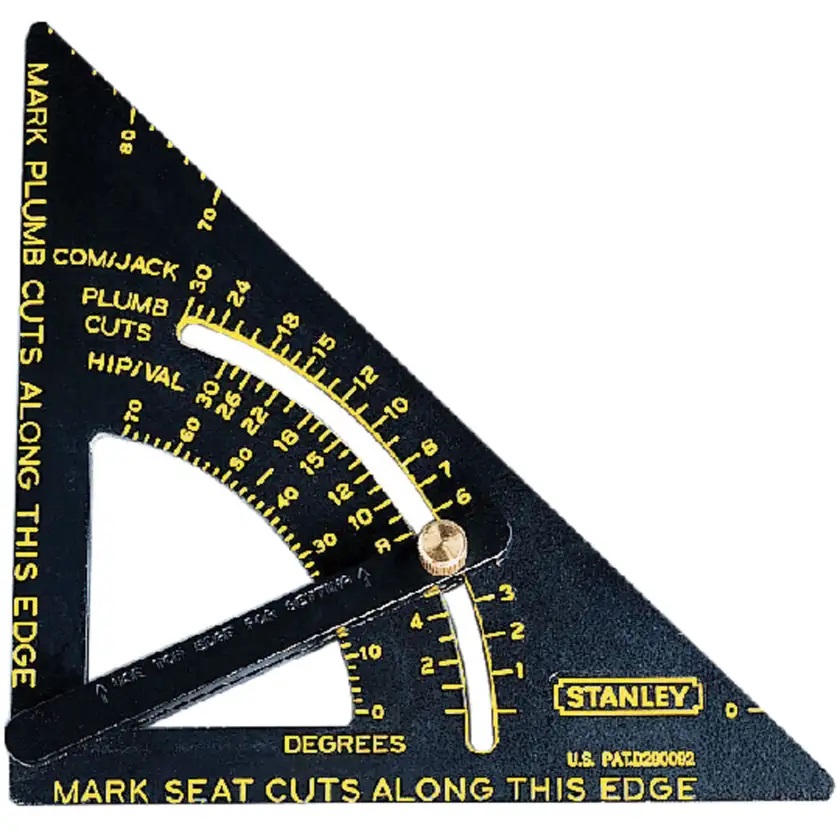 Stanley Aluminium Quick Square with Arm: $39.50
Multipurpose, adjustable design can be used as a rafter square, saw guide. Comes with an adjustable arm.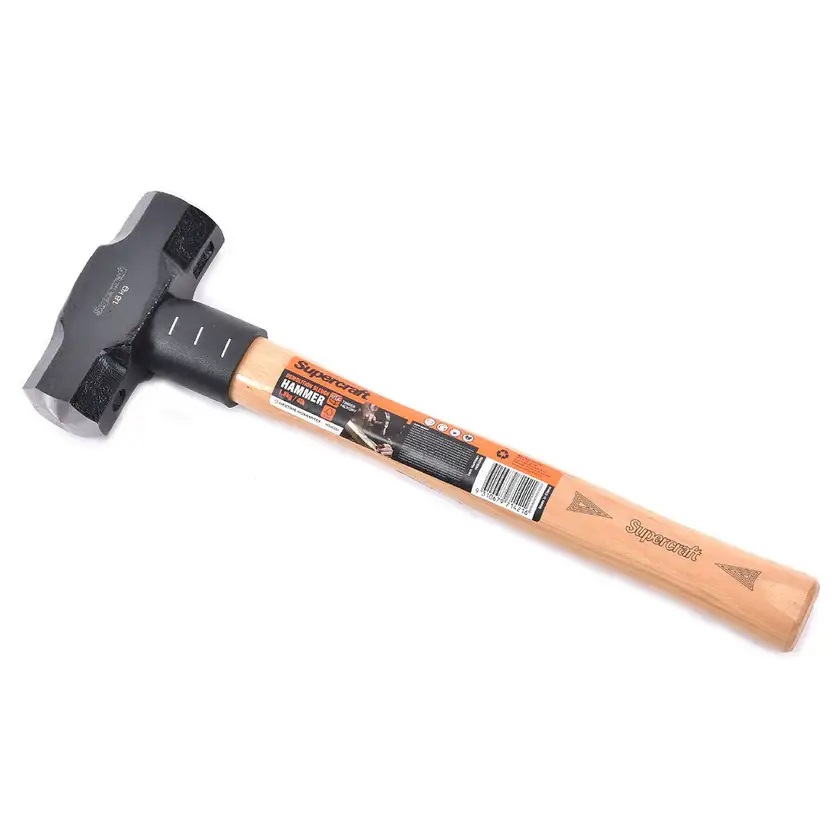 Supercraft Demolition Sledge Hammer 1.8kg: $43.40
Ideal for construction and demolition work. High grade well crowned and bevelled steel head. Strong Hickory handle.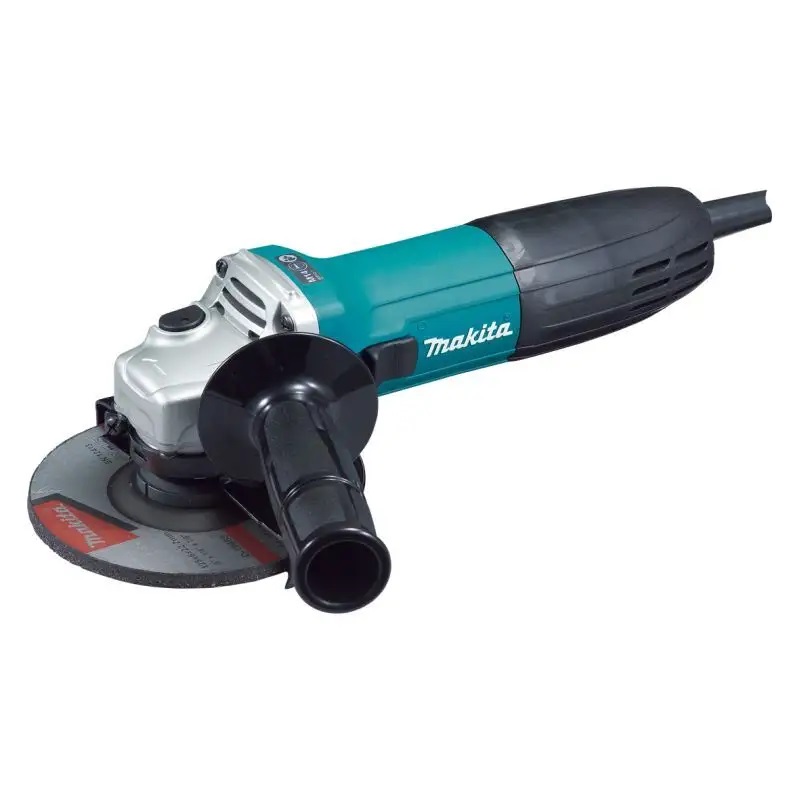 Makita 720W Angle Grinder 125mm: $99.00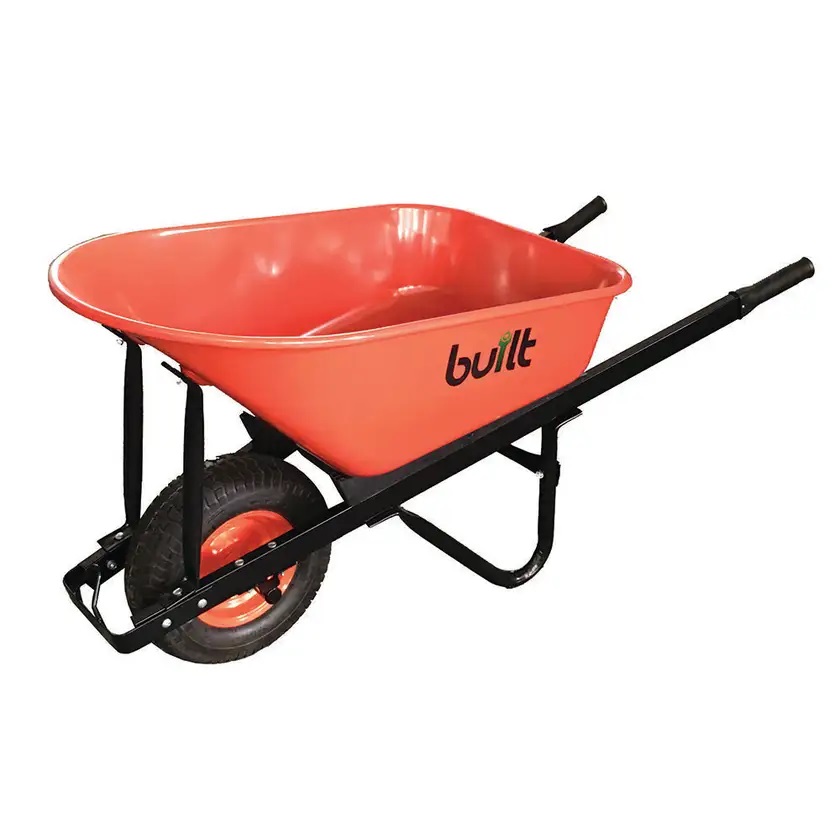 Built Heavy Duty Metal Tray Wheelbarrow 100L: $155.00
100 Litre capacity. Tray material: powder coated steel. Tyre size: (16 x 6.5-8). Wheel: steel rim 25.4mm bore. Heavy duty tubular steel frame.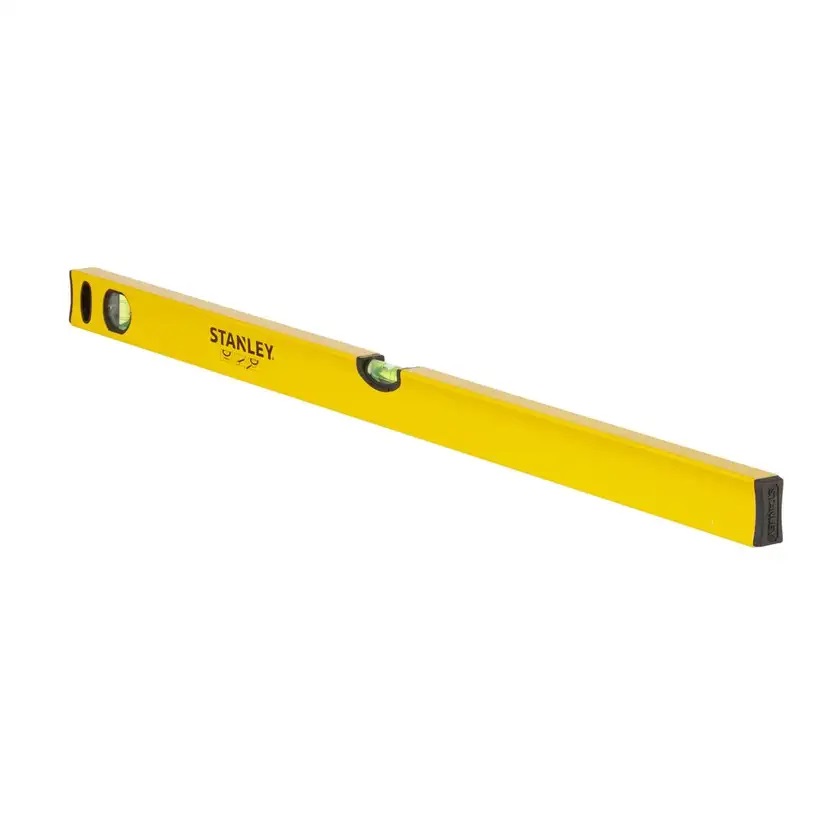 Stanley Classic Spirit Level 800mm: $37.00
Block magnified centre vial makes it easier to read. Easy to clean after use. Large tubular side vials. Soft end caps makes it more durable in case of shocks.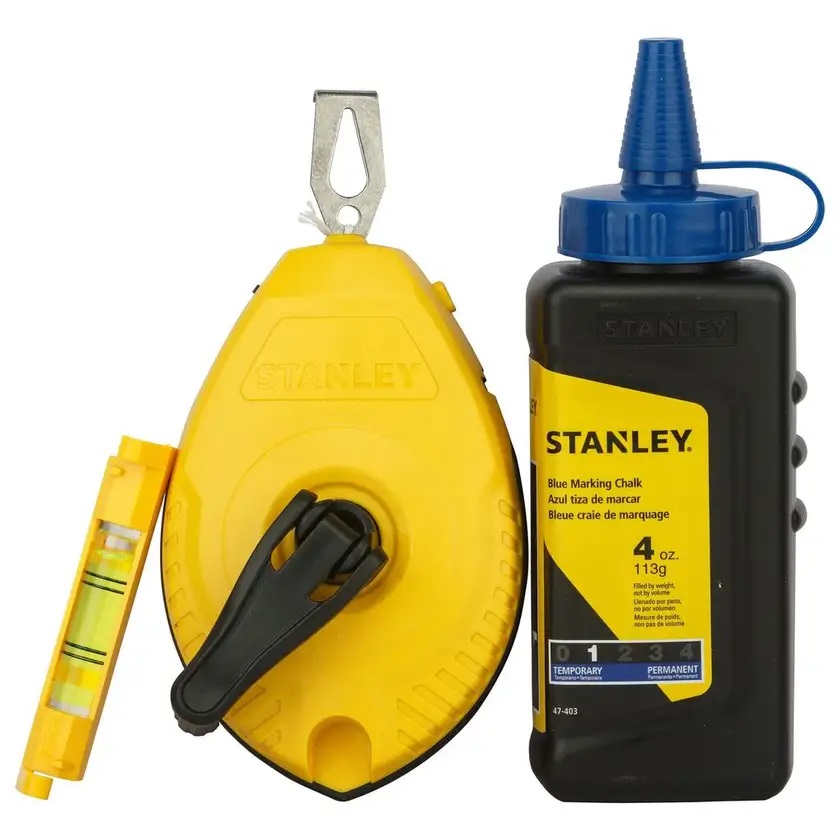 Stanley Chalk Line Set 30m - 3 Piece: $17.00
High impact ABS case for easy storage and access on the job. Patented on-board hook storage. Stainless steel hook. Sliding door for easy filling. Folding crank handle stores neatly into case. 3-piece chalk box set includes chalk reel, 4 oz. bottle of Blue Stanley Chalk, and plastic line level.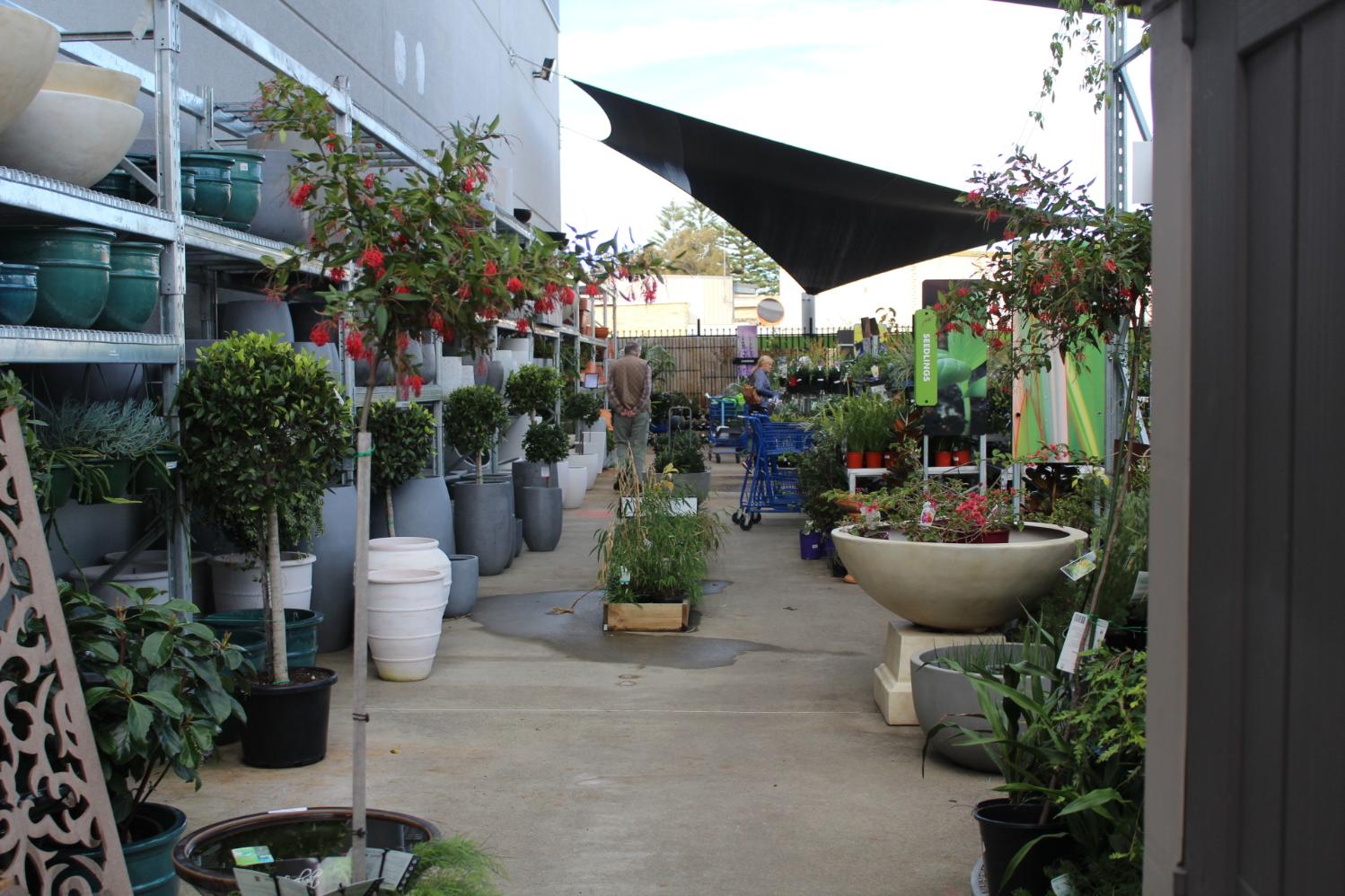 Johnson Brothers Mitre 10: Serving Our Community Since 1955
The Independent Hardware Group has awarded Johnson Bros Mona Vale the best in state at the IHG state awards and heads to the national finals on the Gold Coast in February 2022.
Congratulations to the store in Avalon Beach as well, which won best in village.
Johnson Brothers say; ''Thank you to all of our amazing staff and customers for being awesome!''
IHG is Australia's largest home improvement wholesaler supplying more than 1,500 stores nationwide. These stores cater to a broad range of Trade and DIY customers and range from large format warehouses to convenience operations and Trade centres, as well as frame and truss sites in two States.
Under the IHG network, there is a clear mandate to support the growth of Independents within the hardware sector in Australia by helping them to be 'The Best Store in Town'.
The culture of IHG is built on being a low cost and transparent business partner to members, with an unwavering commitment to protect and grow a sustainable independent hardware sector for the long term.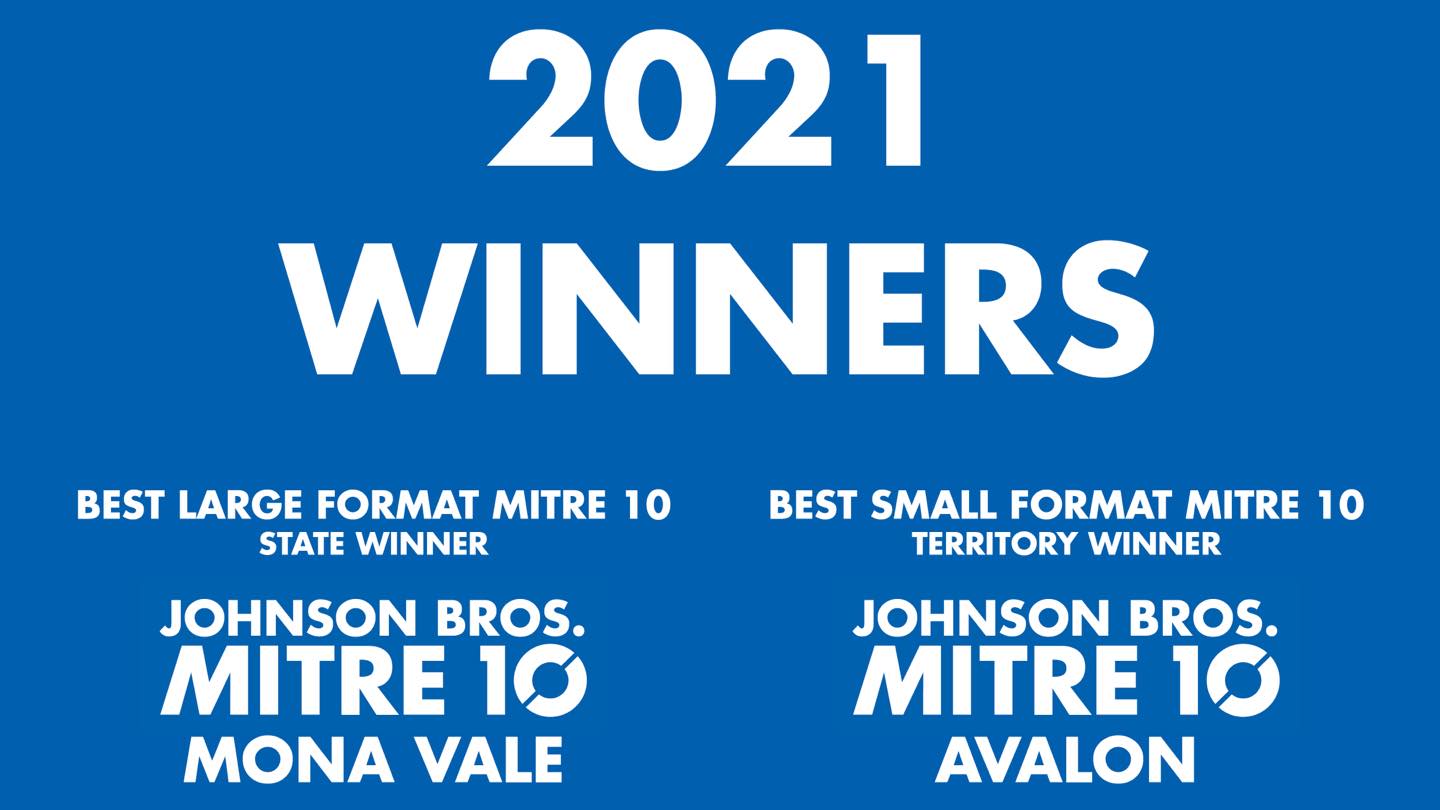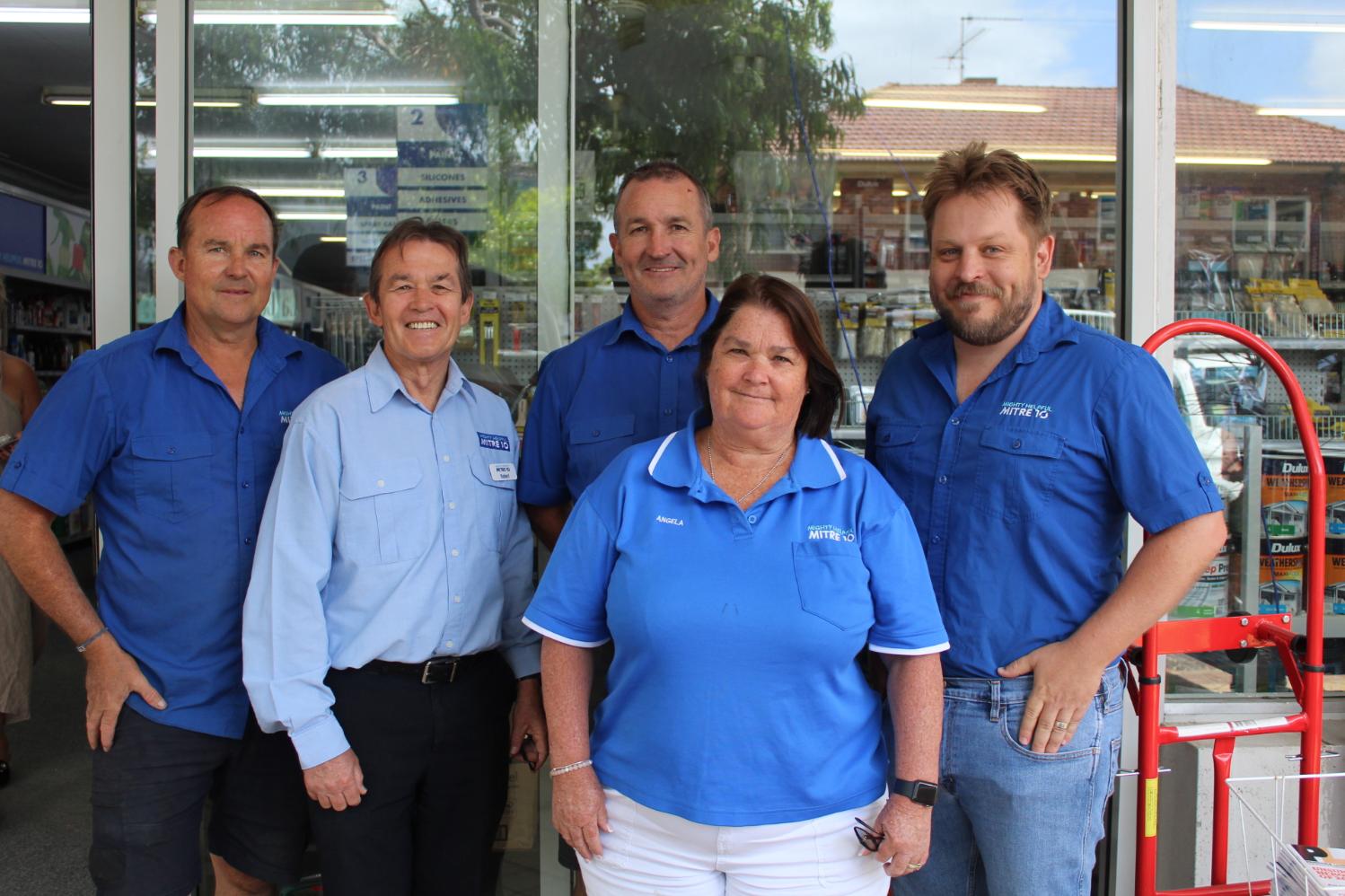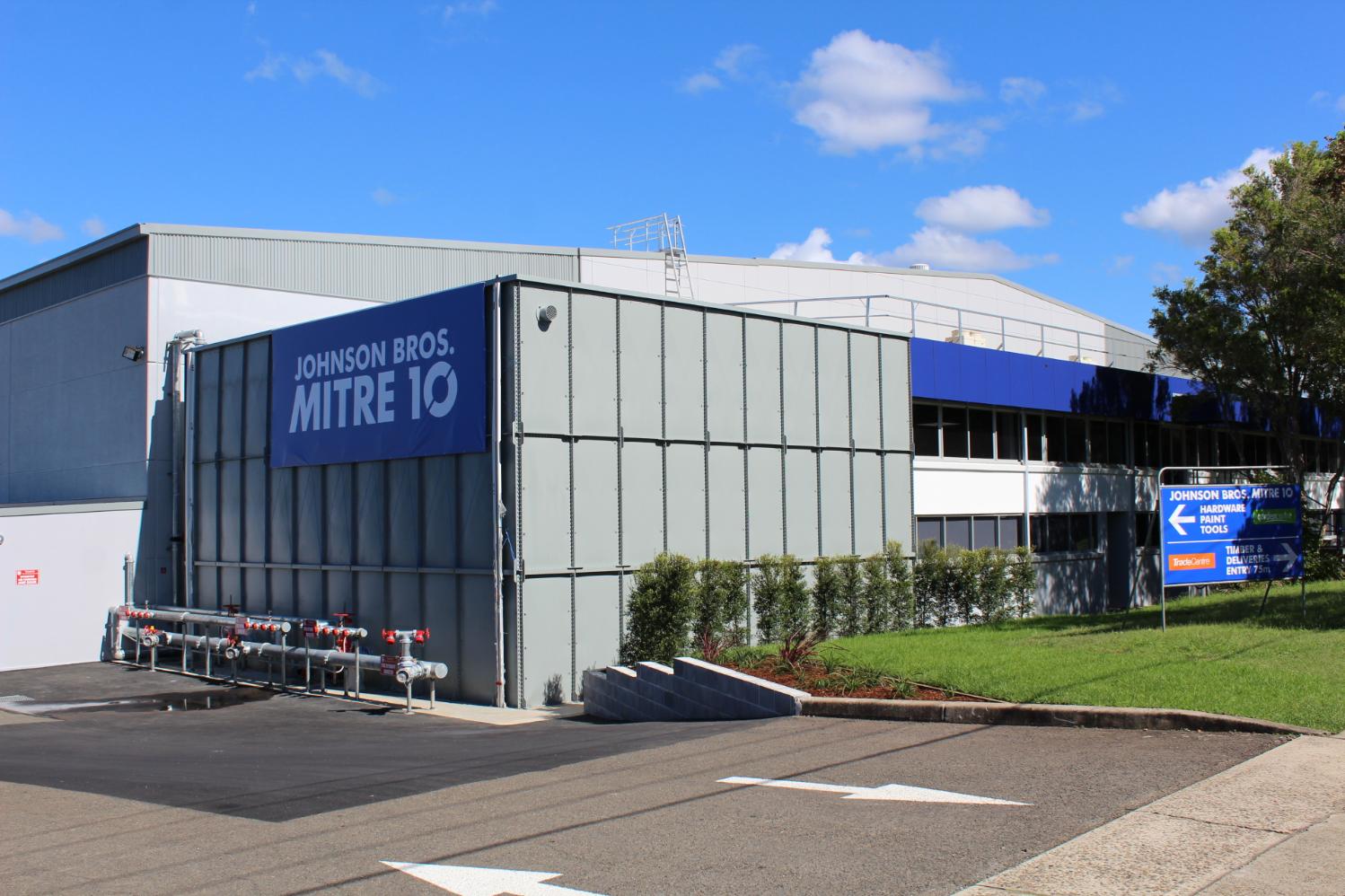 Johnson Bros Mitre 10 Is Open
We understand that this is a tough situation for everybody and implore the community to be supportive of each other.
Following the recent NSW Health advice, as a provider of hardware, garden supplies and building supplies, we're pleased to say that all Johnson Bros Mitre 10 stores, Harper Timber and Narrabeen Trade Centre are operating as per our usual hours.
We count ourselves fortunate to be considered essential and will work responsibly to serve the community to the best of our ability.
FREE Retail Deliveries.
Shop online 24/7 through mitre10.com.au and receive FREE delivery for all online retail orders over $100 and under $40kg or pick up in store with our Click 'n' Collect service.
We do remind customers that when instore to please adhere to the following: wear a mask, use the hand sanitiser provided, maintain social distancing, check in with the QR code.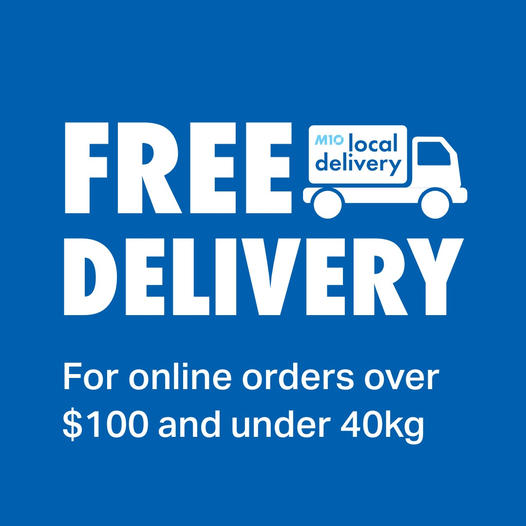 Johnson Brothers Mitre 10: Shop Online Options
Intending to keep our customers and staff safe, we present some additional ways for both our retail and trade customers to do business with us.
Trade and Retail Pick Up
Express Pick up Mona Vale
- Call Johnson Bros Mitre 10 Mona Vale, and we will pick & pack your order and have it ready for you to pick up in 2 hours. (Stocked Lines Only)
- Drive into our undercover Trade Drive-Thru area at 73 Bassett St Mona Vale, and your order will be ready for pick-up.
- Our team members will help you with your load and finalise payment/paperwork
Express Pick up Avalon
- Call Johnson Bros Mitre 10 Avalon, and we will pick & pack your order and have it ready for you to pick up in 2 hours. (Stocked Lines Only)
- Drive into our back lane off Bellevue Avenue, and your order will be ready for pick-up.
- Our team members will help you with your load and finalise payment/paperwork
Online Retail Stores Go Live
We've launched two eCommerce sites offering 2hr pick up in-store and flat rate delivery options on the northern beaches*.
Jbhmv.com.au (Mona Vale)
Jbhav.com.au (Avalon)
With the ability to leave the product on your doorstep, this provides an option of an entirely contactless transaction.
*Flat rate delivery is not available to trade sales, building supplies and trade quantities
** The stock availability is updated nightly, which may mean the stock is unavailable when the order is placed
Trade Delivery to Site
Maybe not new, but certainly worth a mention again!
We can get almost anything delivered quickly onto site!
As always ring the trade desk direct on 9999 0333 and let them know what you need!
Final Thought
Like everyone, we have found ourselves in a new and uncertain environment, but we're setting up (and digging in) for the long haul!
We want to acknowledge that the decision to retain over 120 staff and meet any future challenges head-on, could not have happened without the continued support you provide us as customers.
Thank you and stay safe,
The Johnson Family

JBH Design Centre
JBH Design Centre is a tool for builders and DIY'ers to assist in the fit out of houses. It has displays of kitchens, Bathrooms, Doors and Storage as well as knowledgeable staff to assist in making house fit out painless.
Visit: http://jbhdc.com.au/
On Facebook: https://www.facebook.com/design.centre.jbh/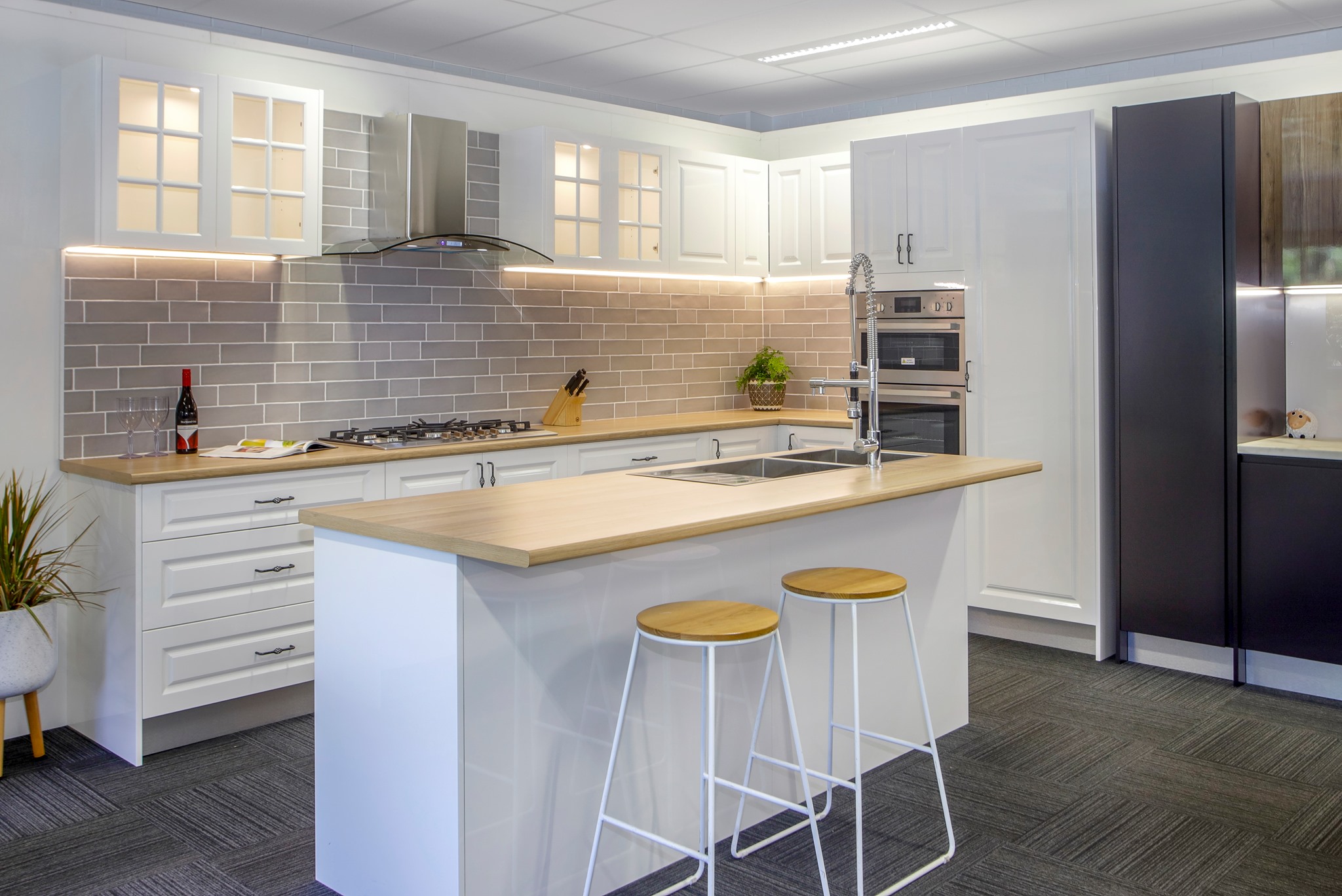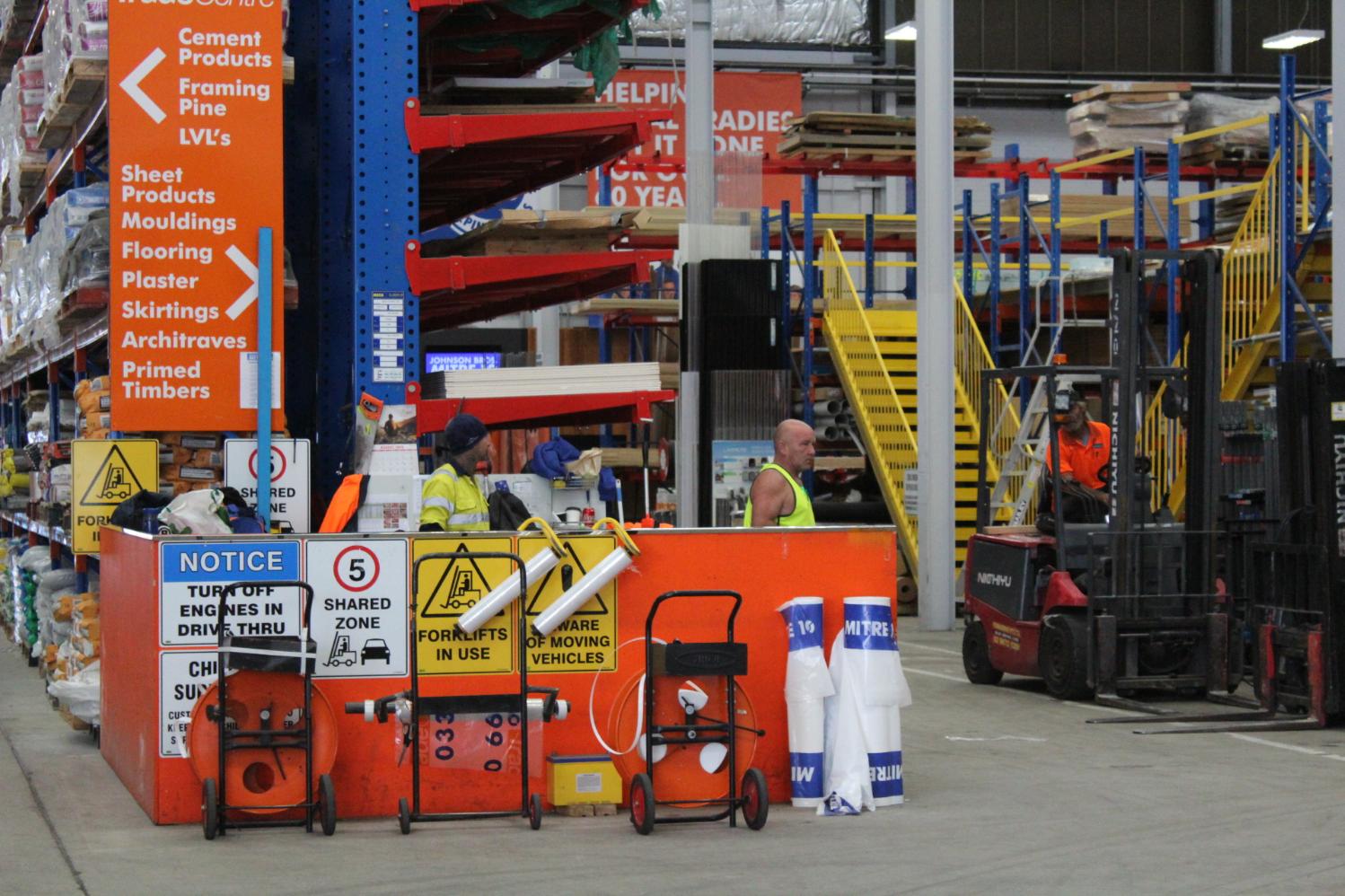 Johnson Brothers Mitre 10 Trade Centre at Mona Vale - everything you need under one roof.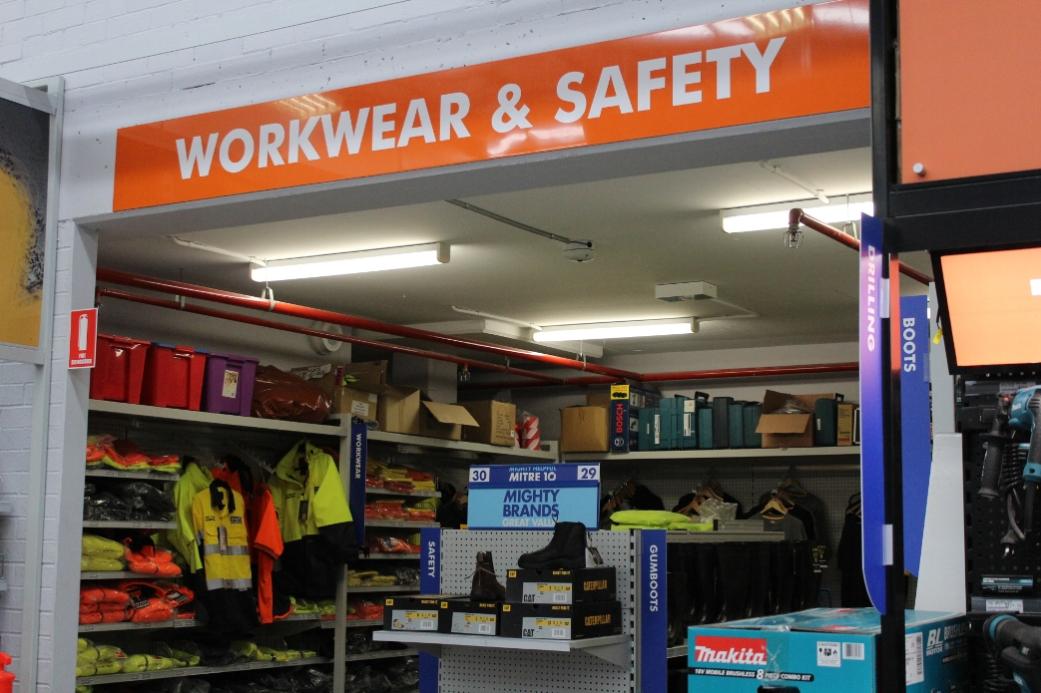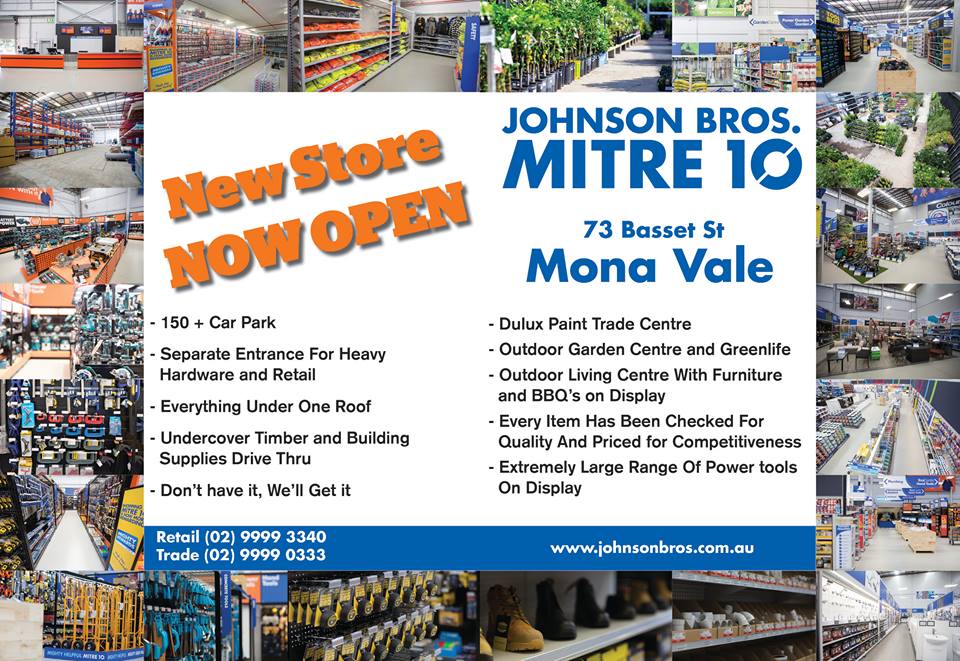 Johnson Brothers Mitre 10 New Store
73 Bassett Street
Mona Vale - Online Store: Jbhmv.Com.Au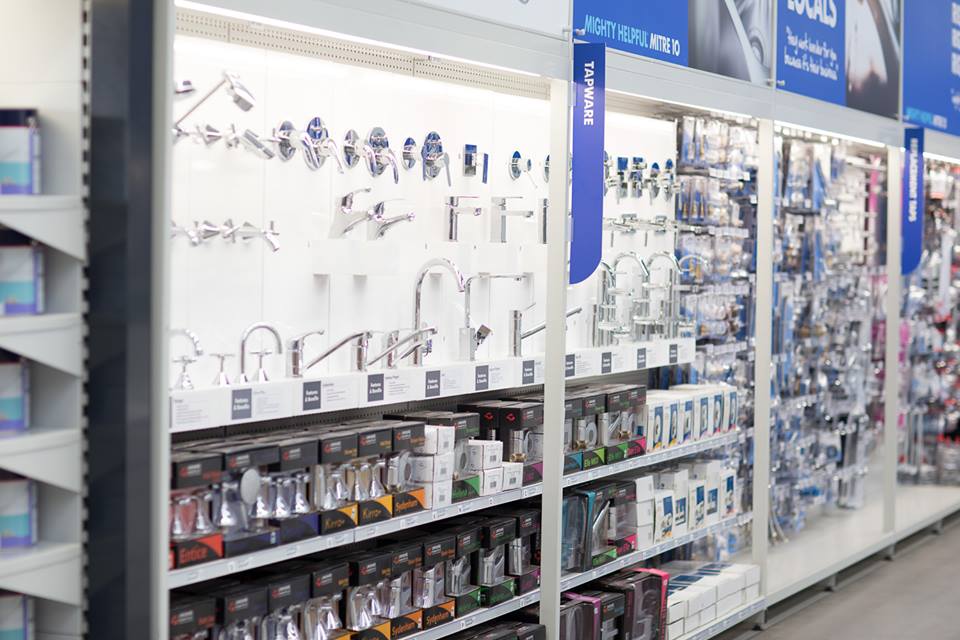 Products advice is available from the trained friendly staff at Narrabeen, Mona Vale and Avalon Johnson Brothers Mitre 10.
Click on logo to visit Johnson Brothers Mitre 10 website
Johnson Bros Mitre 10 - Avalon (02) 9918 3315
Johnson Bros Mitre 10 - Mona Vale (02) 9999 3340
JBH Timber & Building Supplies (02) 9999 0333
JBH Fencing & Landscape Supplies (02) 9970 6333
www.johnsonbros.com.au Online store: jbhmv.com.au

John, Bob and Robert Johnson, 2013 - photo by A J G.
Important
All information and tips in this publication are of a general nature only and neither Johnson Brothers Mitre 10 or Pittwater Online News does not warrant the accuracy or completeness of the information and tips in this publication. This publication is not intended to be a substitute for expert advice.
Johnson Brothers Mitre 10
advises you to always consult an experienced and qualified person when undertaking jobs of this kind (including consulting a qualified tradesperson such as an electrician or plumber where relevant expert services are required).
You should also consider any safety precautions that may be necessary when undertaking the work described in this publication (including wearing any necessary safety equipment such as safety glasses, goggles or ear protectors or hard hats). The information and tips in this publication are provided on the basis that
Johnson Brothers Mitre 10
and
Pittwater Online News
excludes all liability for any loss or damage which is suffered or incurred (including, but not limited to, indirect and consequential loss or damage and whether or not such loss or damage could have been foreseen) for any personal injury or damage to property whatsoever resulting from the use of the information and tips in this publication.
Pittwater Online News and
Johnson Brothers Mitre 10
also advises there may be laws, regulations or by-laws with which you must comply when undertaking the work described in this publication. You should obtain all necessary permissions and permits from council and/or any other relevant statutory body or authority before carrying out any work. Major projects published in this publication always list these and/orlinks to where you may research what your own project requires to meet regulations.