January 23-29, 2022: Issue 523

Star studded Premier's Gala Concerts are back
Tickets for the 2022 Premier's Gala Concerts will be available from Friday 28 January.
In 2022 the concerts will be held on 30 and 31 March at the Aware Super Theatre at the International Convention Centre Sydney.
This year audiences will be treated to performances from some of Australia's best, including Phil Burton of Human Nature, Christine Anu, Shannon Noll, Emma Pask, Gary Pinto and The Diamonds.
If you can't make it to the concerts in person, you can enjoy the show from the comfort of your own home via the event livestream, see registration details below.
Minister for Seniors and Multiculturalism Mark Coure said free tickets to the concerts, to be held at ICC Sydney on 30 and 31 March 2022, will be available through Ticketek from 9am next Friday, 28 January.
"The NSW Government hosts the Premier's Gala Concerts each year to thank seniors for their contributions to our communities," Mr Coure said.
"These concerts are hugely popular among our seniors for good reason. They provide a great opportunity for them to enjoy musical and variety acts from some of Australia's favourite artists, as well as have fun and meet new friends."
Thousands of seniors are expected to attend the concerts and the NSW Seniors Festival Expo, which will be running over the same two days at ICC Sydney.
The free expo will feature more than 50 exhibitors showcasing the latest in travel, health, lifestyle and services, along with creative workshops and giveaways for all to enjoy.
Mr Coure said the concerts and expo are highlights of the annual NSW Seniors Festival, which this year runs from Friday, 25 March to Sunday, 3 April.
"The NSW Government is proud to fund the NSW Seniors Festival, which is the largest of its kind in the Southern Hemisphere," he said.
"The theme of this year's festival is 'reconnect,' and there is no better way to come together after the disruptions caused by COVID-19 than to enjoy the hundreds of free and discounted events on offer across NSW during the festival."
Singer Shannon Noll said he is looking forward to performing at the 2022 Premier's Gala Concerts.
"Seniors have done so much for ours and future generations. It's really important to celebrate and support them. Performing at these concerts is my small contribution to giving back to them," he said.
Premier's Gala Concerts are presented by the NSW Government and run as part of the NSW Seniors Festival which takes place from 25 March - 3 April 2022.
Concert tickets: Tickets will be made available at 9am Friday 28 January
. You can secure your tickets by visiting Ticketek online at
https://premier.ticketek.com.au/
or by phoning Ticketek on 1300 130 613.
Your Pandemic Story
from COTA Australia
The COVID-19 pandemic has had many profound impacts on our health, how we live, socialise and connect with people. For many of us this has meant drawing on the resilience we have developed over a lifetime to get through it. For some older Australians life during the pandemic has been relatively easy to manage; for others, the time has proved more challenging, and has had ongoing impacts.
If you are aged 75 or over, we want to learn firsthand from you how you navigated the pandemic.
We want to learn from you how the Covid 19 pandemic and restrictions affected you. If you would like to share your story with us, consider:
What changed for you because of Covid 19?
Did the pandemic affect your mental health and wellbeing? If it did, can you describe these impacts and how you felt?
If the pandemic did not affect your mental health, can you tell us a bit about how you managed to stay well?
How did you look after your mental health and wellbeing?
What were the worst impacts of the pandemic? What helped you get through the lockdowns and restrictions? What could have been done differently?
What gives you hope for the future? What will help you move beyond COVID 19?
We will use this information to work with National Mental Health Commission to improve Australia's response to this and any future national crisis.
We will not publish your name or any identifying features but will use what you tell us in our report to the National Mental Health Commission.
We may also publish some of your stories on our website, but we will only do so with your consent.
Send us your story:
By post: COTA Australia
Level 13, 430 Collins St Melbourne 3000
By February 15, 2022.
Active and Healthy at any age
Staying physically active is the single most important thing you can do to stay fit and independent, as you get older. Age is no barrier, research shows that exercise, at any age, is worth the effort. If you are in any doubt about exercise, please talk to your doctor.
Join Healthy and Active for Life Online!
Healthy and Active for Life Online is a FREE 10-week healthy lifestyle program for adults aged 60 years* and over.
The program will help you learn how to make small, sustainable changes in your lifestyle to improve your health.
The program covers lots of topics including healthy eating and physical activity.
No prior knowledge or exercise experience is required!
*Aboriginal people aged 45+ years can register.
Healthy and Active for Life Online will help you to be active by:
Providing online exercise programs for you to complete in the comfort of your home
Providing you with an exercise manual and log to keep you on track
Helping you to create realistic goals and increase your fitness
Your 2020-21 Centrelink payment summaries are now available
Services Australia, Australian Government
Your Centrelink payment summary shows your taxable and some non-taxable payments from us for the financial year.
Payments shown on your payment summary
By now the ATO should have pre-filled your Centrelink payment information into your tax return.
If you got the Coronavirus Supplement, you
won't see it reported separately
. You can find it included in the total of the payment you received with the supplement.
The below payments are taxable, but will not appear on the Centrelink payment summary. We will report these separately to the ATO. If you received any of these payments you must include them in your tax return:
Consumer Travel Support Program (rounds 1 and 2)
Pandemic Leave Disaster Payment
COVID-19 Disaster Payment.
Find out
how you can get
your Centrelink payment summary . You can also get this information though the ATO's myTax lodgement service or through a registered tax agent.
Wait to lodge your tax return
Wait until the ATO pre-fills your income information for 2020-21 before you lodge a return. If you lodge too early, you may need to amend your tax return later. Find out what other pre-fill information you may need on the
ATO website
.
If we change your 2020-21 Centrelink payment summary, we'll send you an updated one.
If the change was for the 2019-20 financial year, we'll also send an update to the myTax lodgement service. If the expected change doesn't update, please check with the ATO.
Next steps
2021 Seniors Card Directory
NSW Seniors Card is pleased to provide members with the 2021 Seniors Card Directory, your guide to the best discounts and special offers from thousands of participating businesses across the state.
Each year five directories are released, one for each region in NSW. The regions are: Sydney & Surrounds, Central Coast & Hunter, Northern NSW, Southern NSW and Western NSW.
To download your copy, please click the links below:
Copies of the directory are also available for pickup from Australia Post Outlets, Service NSW Centres, MP Offices as well as participating local Councils and Libraries.

Older Persons Advocacy Network (OPAN)
Older Persons Advocacy Network offer free, independent and confidential services that focus on supporting older people and their representatives to raise and address issues relating to accessing and interacting with Commonwealth funded aged care services.
Older Persons Advocacy Network seek to ensure that aged care consumers understand and exercise their rights and participate, to the maximum degree possible, in the decisions affecting their care.
Older Persons Advocacy Network achieve this through the delivery of individual advocacy support, information and consumer and service provider education.
Nine State and Territory based organisations form the OPAN network. Older Persons Advocacy Network is funded by the Australian Government to deliver the National Aged Care Advocacy Program (NACAP), providing a national voice for aged care advocacy.
ADVOCACY
Older Persons Advocacy Network organisations offer free aged care advocacy services that are independent and confidential
INFORMATION
Older Persons Advocacy Network organisations provide free information about aged care service provision, referrals and the rights and responsibilities of consumers
EDUCATION
Older Persons Advocacy Network organisations offer free information and education sessions to consumers and providers of Commonwealth funded aged care services
COTA – NSW - cotansw.com.au
ABOUT US
The Council on the Ageing NSW (COTA NSW) is the peak organisation for people over 50 in our state. We're an independent, non-partisan, consumer-based non-government organisation. We work with politicians, policy makers, and service providers as well as media representatives to make sure your views are heard and your needs are met. COTA NSW works to empower and engage people over 50. For decades, we've shaped the policies and programs that change lives.
Since our beginning in 1956, COTA NSW has introduced policies and programs that make a real difference to peoples' lives. We have proud record, having created: ■Meals on Wheels, ■Retirement Village Residents Association, ■Australian Seniors Computer Clubs Association, ■Seniors Clubs, ■Seniors Information Service, ■OM:NI – Older Men: New Ideas, ■Grandfriends, ■Grandparents, Relatives and Kinship Care Alliance, ■Medication Management for Older People, and the ■Mature Employment Line
Tech Savvy Seniors
Tech Savvy Seniors provides free or low cost digital skills training on how to use computers, tablets and smartphones to keep in touch with family and friends, access essential services, conducting personal business and discover more about the things you are interested in.
Join the thousands of people over 60 who have already completed this fun, practical training and made new friends in the process.
With over 150 training locations across NSW as well as resources online it has never been easier to build your digital skills and confidence, with training available in a
range of languages
. To find out more about training sessions available near you, visit the
Tech Savvy Seniors website
to find your
local library
or community college provider.
For here:
Northern Beaches Council Library at Glen Street, Mona Vale, Warringah Mall 02 9976 1720
Northern Beaches Community College Inc at Narrabeen, Brookvale, Mosman (02) 9970 1000 enquiries@nbcc.nsw.edu.au
The Tech Savvy Seniors website also contains a great
range of 'self-teach' videos
and free digital literacy
training resources
available to make it easy to learn at your own pace to develop your digital skills from the comfort of your home.
Tech Savvy Seniors is a NSW Government initiative in partnership with Telstra.
WIND, BRASS AND PERCUSSION PLAYERS!!!!!
Northern Beaches Concert Band is looking for flute, clarinet, saxophone, tuba and trombone adult players. We cater for players from beginner to advanced and have a varied and exciting repertoire.
Come and join us during school term time at 7.30pm, Pittwater High School, Mona Street, Mona Vale.
Details 9970 7131 or 0414 560 263.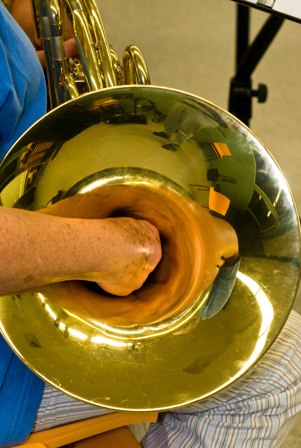 Learn Something New: Australia MOOCs And Free Online Courses
There is a full range of everything your heart, mind and body wants to learn more about, presented and conducted by Australia's best universities.
Computer Pals for Seniors: Northern Beaches
In line with the current Coronavirus conditions we cannot access the Tramshed or continue face to face, one on one training. That is a shame but will not stop us providing you with training online.
Online learning can take several forms - for Apple users there is Face-Time and for PC/Windows users (and Apple users too) Zoom, Skype, WhatsApp and other similar programmes. Our intention is to support both Trainers and Students learning, where needed, to navigate through these apps to reach a comfortable situation for both parties. New students wanting to learn how to use their Smartphone, Tablet, iPad, PC, Mac or any other current piece of technology should contact our Training Co-ordinator: Anne Matthews 9984 0604 or
anne.computerpals@gmail.com
.

Seniors Toy Repair Group needs your help
Volunteers are sought to help out on Wednesday mornings (7.30am to midday) at the group's workshed in Ingleside. Volunteers need their own transport and be willing to sort and clean toys that are picked up at different collection points on the Northern Beaches.
Prospective volunteers can email Mary Kitchen to arrange a visit to the workshed. To arrange a donation pickup please call Terry Cook on 0410 597 327 or email him. Find out more about this great community group HERE