September
15 - 21, 2019: Issue 421
Installing Posts For Decks And Verandahs With Heavier Loads + Installing Membranes For Tiled Decks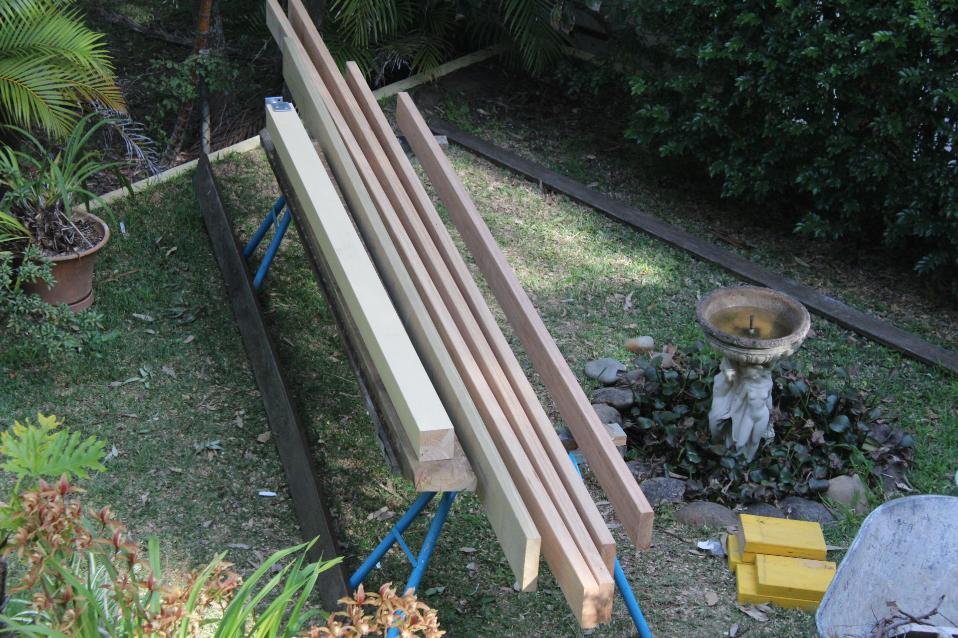 As part of our
DIY Deck Refurbishment: Turning Wood Into Open Tiled Spaces
all the posts previously installed needed to be checked and some replaced to carry the heavier load of tiles. In Australia there are regulations to cover what size post you need to install to carry a load to meet ASA and Safety requirements.
The New South Wales Guide to Standards and Tolerances 2017, produced by New South Wales Fair Trading, gives you all the information you need to ensure your project is compliant.
Posts in contact with the ground should be either preservative treated pine or In-ground Durability Class 1 hardwood, with any sapwood
preservative treated. Refer to 'Construction Timbers in Queensland' for suitability www.daff.qld.gov.au.

Preservative treatment for posts in the ground and framing on the ground, shall be to hazard level H5. Preservative treatment for framing more than 150 mm above ground should be H3.
The weight bearing load or size of the post you will need is based on the square metres in total and what you may place on the deck, other than tiles - for example, some pots for plants can be quite heavy and when you fill them with soil and then a plant, which requires watering, heavier still. Some outdoor barbecue furniture is so solid and built to last that it too can have quite a heavy load it too will place on the posts holding up your deck or verandah.
When designing and building timber decks where timber is less than 400 mm from or on the ground, consideration must be given to the following to ensure good long term performance:
• adequate ventilation
• surface drainage
• correct timber species selection
• access for future maintenance and termite control.
Only termite resistant timbers should be used for decks. Protection of the dwelling to which the deck adjoins must also be considered. This could be achieved by leaving an appropriate gap for inspection. It may be necessary to provide a removable panel, to inspect physical management systems (e.g. metal caps) or to retreat where a chemical perimeter treatment to Australian Standard AS 3660.1 has been used on the dwelling.
Decks (and posts) must be:
• constructed from naturally termite-resistant timbers, in accordance with Appendix C in AS 39660.1, or
• constructed from preservative-treated timber in accordance to Appendix D of AS 3660.1; or
• have a termite barrier to protect the primary building elements installed in accordance with AS 3660.1.

Primary building elements include framing members, floor (decking boards), stairways and ramps, i.e. elements that take part of the building load. Where installation of a termite barrier according to AS 3660.1 is chosen as the method to provide protection, AS 3660.1 requires attachments to buildings, such as decks, to be separated at least 25 mm from the building. Where this can't be achieved, the termite barrier must be extended to include the deck.

Termite protection can be achieved by placing all posts that support the deck framing on galvanised metal stirrups that have at least 75 mm clearance above the finished ground level: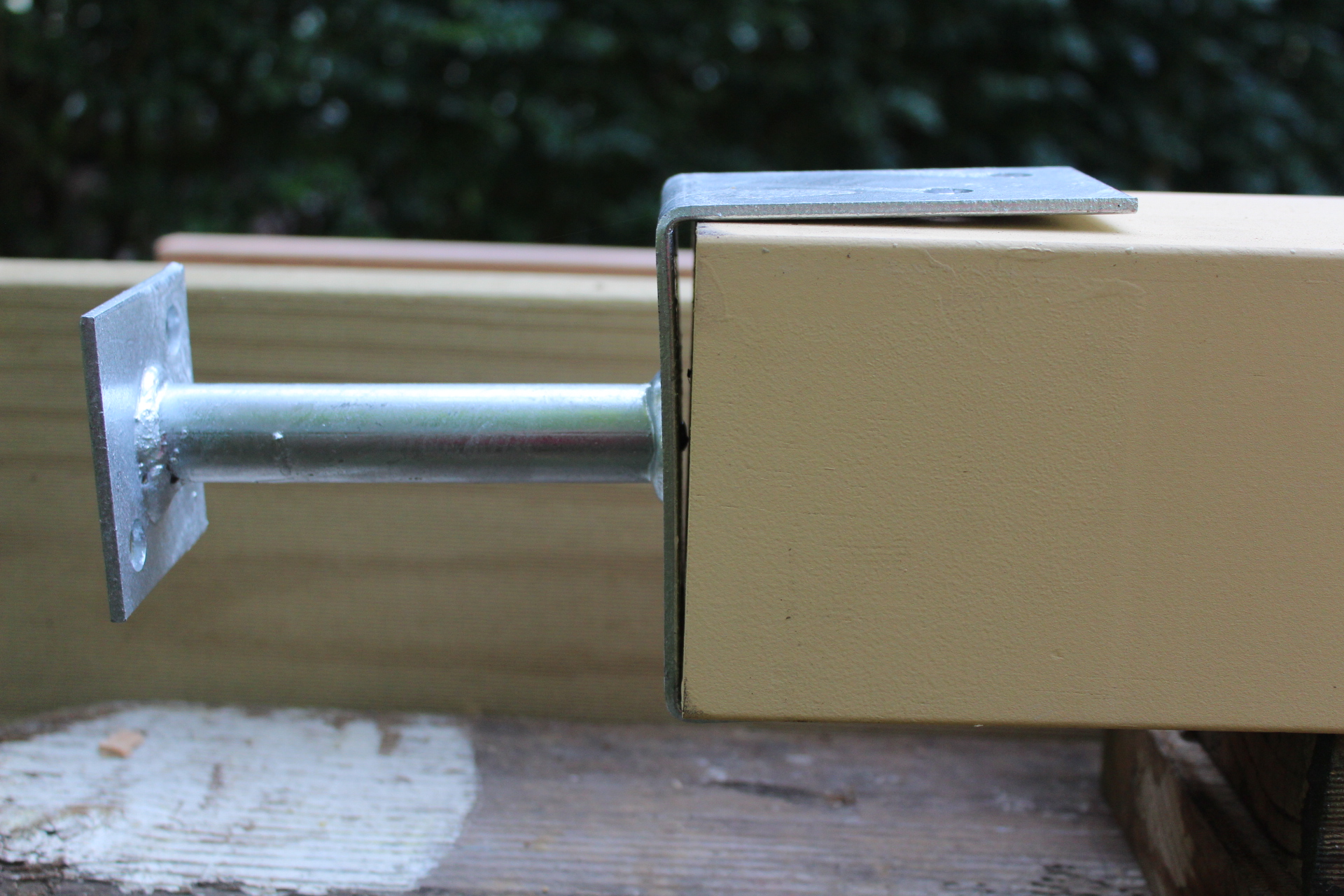 The metal stirrups installed on our posts - also treated prior to installing (makes it easier to do last coat of paint)
All bolts, screws, nails, brackets, framing anchors and other hardware should be hot dipped galvanised or stainless steel. Electroplated
fasteners are not suitable due to early breakdown of the plating.
Footings
Footings for supporting posts are usually designed in two ways. The most common method is concrete footings with galvanised stirrups embedded or fixed in the footings to support the posts. An alternative method is to support the deck post by embedding the post directly into the concrete footing. When this method is used, care is required to use no-fines concrete, have adequate concrete under the post and slope the top of concrete footing away from the post.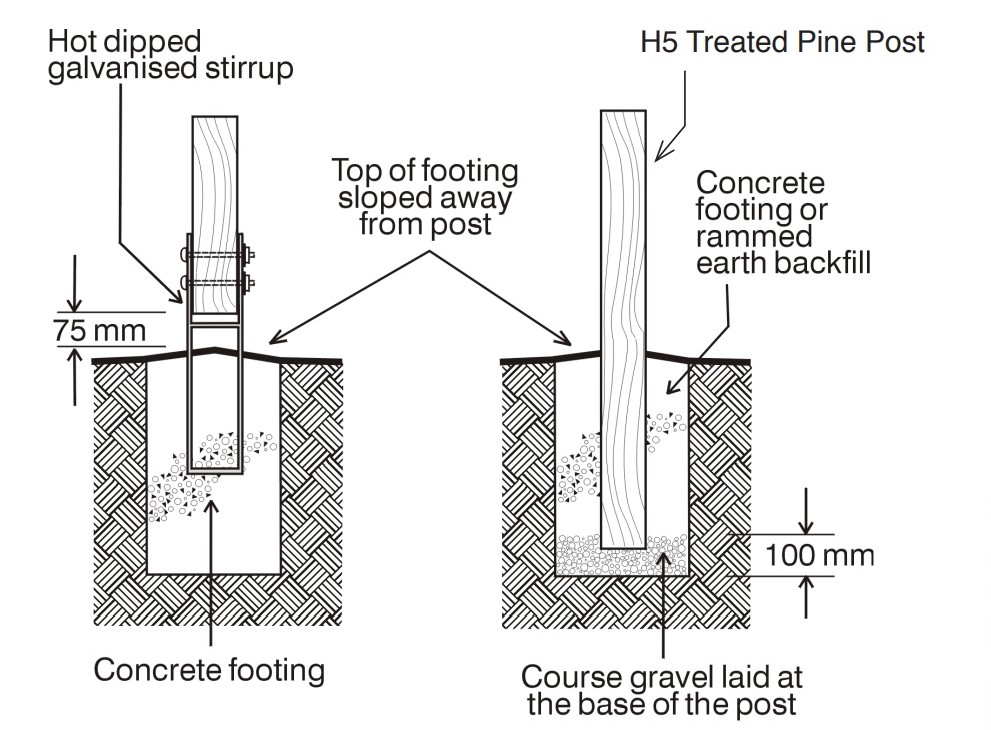 The design of footings is outlined in AS 2870 or AS 1684. Usually, the soil classification and expected loads on the deck are required to be known. Decks designed to AS 2870 and AS 1684 are for decks used for housing with average loads and ground conditions. If these conditions are not met (e.g. the deck needs to support a spa or the deck is to be tiled), the design needs to be considered by a structural engineer.
Posts
As shown above, posts are usually connected to concrete footings via a stirrup. They are generally preservative-treated softwood (H3 hazard level) or natural above-ground durability Class 1 or 2 timber species.
The span tables within AS 1684 have the required timber sizes for posts (that table is
available here
). These are dependent on the deck area, roof area (if any), post height and stress grade of the timber selected. Common cross-sectional sizes for posts vary, but usually start at 88 mm and upwards. Minimum sizes for posts are also governed by the distance between the ground and the underside of the bearers. The maximum height of a deck above the ground for a given post dimension is 15 times the face width of the post.

Deck posts need to be braced and AS 1684 has various bracing methods. These methods are either cross bracing between posts or as a cantilever timber stump.
Deck and balcony maintenance checklist
If your deck just needs some pre-Summer maintenance, this checklist compiled by the
New South Wales Fair Trading
as a quick guide to help you inspect and maintain your deck or balcony.

Be safe. If there appears to be anything suspicious about the stability of a deck or balcony, avoid the area, and get the structure inspected by an expert. An expert can help to diagnose a problem and provide advice on fixing the problem.
Check that the structure is properly fixed to the main building. Use a pushing and pulling action on the main supporting beams or joist to check for signs of movement.

Think about the number of people and objects on a deck or balcony. Large loads placed on a deck regularly or on special occasions may exceed the load that the deck or balcony was designed to hold.

Think about the safety of children and visitors. Do not let people climb on the balustrades or handrails of decks. They may not be designed to withstand that load and may lead to falls from elevated heights, resulting in serious injury or death.

Stairs, handrails and balustrades:
Check for signs of rot, corrosion, looseness or instability.

Stairs, handrails and balustrades should be securely fastened at all points. Pay particular attention to balustrades that are fixed to the balcony's top surface and not fixed directly to the main supporting structure.

Look for signs of sagging or loss of tightness where wire balustrading has been used.
Timber balconies and decks:
Check the timber for signs of decay, rot or insect attack. For example, is the timber spongy when probed with a sharp object?

Look for signs of bending, warping, sagging and splitting. Pay close attention to beams that span long distances without any supporting posts and columns.

Check to see if the timber needs a reapplication of stains, oils or paints, remembering different timbers may need different treatment.

Check bearers and joists are adequately supported.

Check all connections for signs of deterioration, such as beam to post connections, and for any loose or rusting fixings.

Check for loose decking boards or flooring.
Concrete balconies and decks:
Look out for signs of deflection or leaning.

Check for the presence of spalling, where chunks of concrete flake off or crack.

Examine the underside and edge of the balcony for rust stains or exposed steel reinforcing.

Installing A Membrane For A Tiled Deck
Waterproof decks and balconies substrate Waterproof decks and balconies are defective if they are not constructed in accordance with the BCA and AS 4654.2. Fore this stage of your converting a timber deck to a tiled one it is best to employ the services of a Licenced Tradesperson - a Tiler. The products used can be toxic and difficult to work with if not experience in their application - leave this one to those who can not only do it best but also provide the accepted Certification.

Waterproof decks and balconies are defective if the waterproofing system is not installed in accordance with the manufacturer's installation requirements.

Decks and balcony freeboard outside windows and doors: Waterproof decks and balconies are defective if they do not have a drainage system sufficient to withstand wind-driven water surging from the deck or balcony that complies with the Building Code of Australia and AS 4654.2.

Ponding on waterproof decks and balconies Waterproof decks and balconies are defective if water ponds (with the exception of residual water remaining due to surface tension) or does not drain to the outer edge or a stormwater inlet.

Decks and balconies that are required to be waterproofed are defective if they are not provided with adequate drainage and provision for overflow.
For those who like to see this part of the project come together - and for their own reference when getting a membrane installed at home, some photos: -
There are new products being developed all the time which provide a better result. When waterproofing our installed cement sheets we applied a layer of Primex Primer prior to the Tiler installing the membrane. Davco PrimeX is an advanced surface primer designed to increase the bond strength of tile adhesives and waterproofing membranes. This product is suitable for use over steel trowel concrete and compressed fibre cement sheeting. Use prior to the application of waterproofing membranes and tile adhesives to reduce pin holing, ensure an even drying time and increase bond strengths.
This can be put over the sheets using a paint roller - it's worth purchasing a pole like that used for rolling ceilings.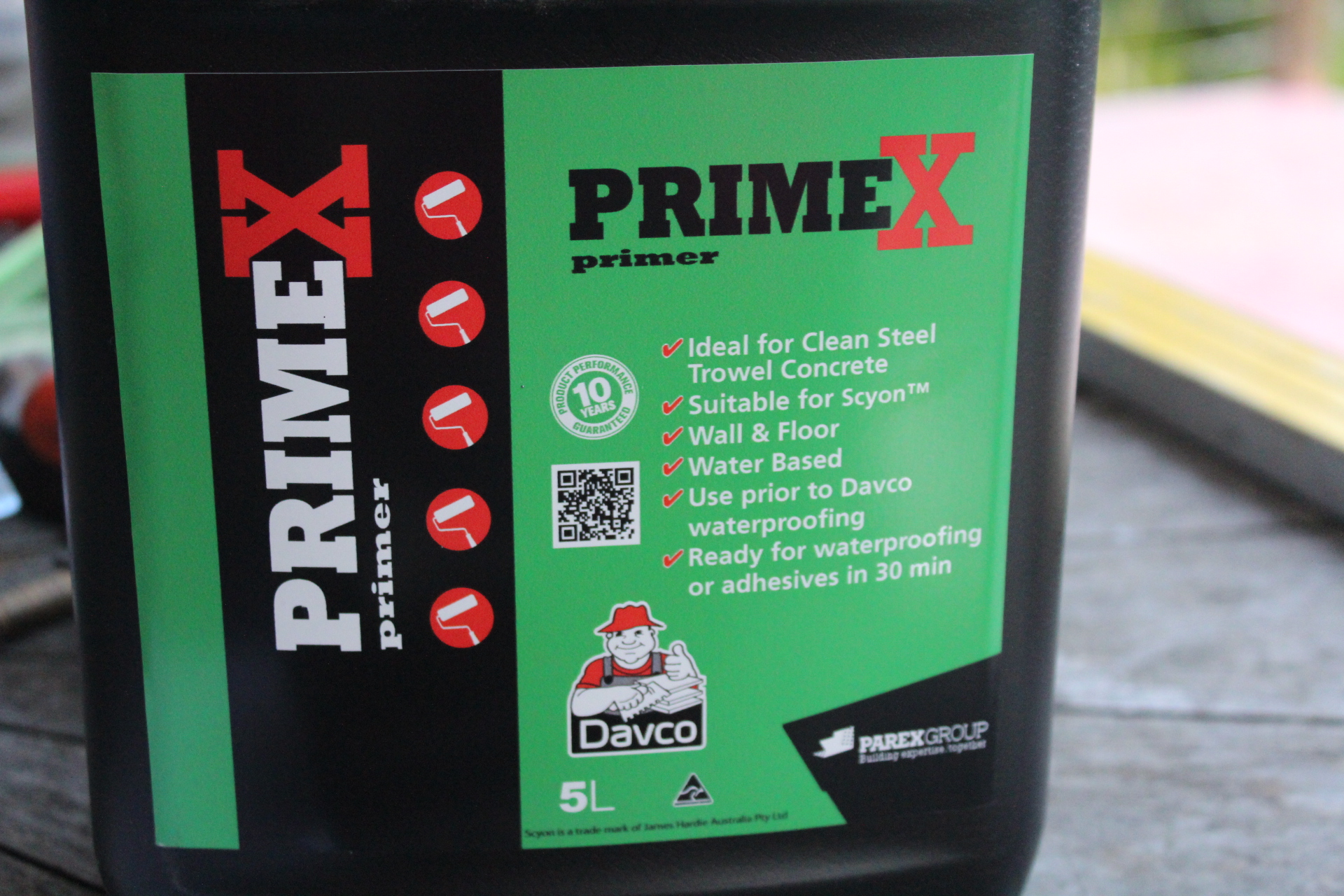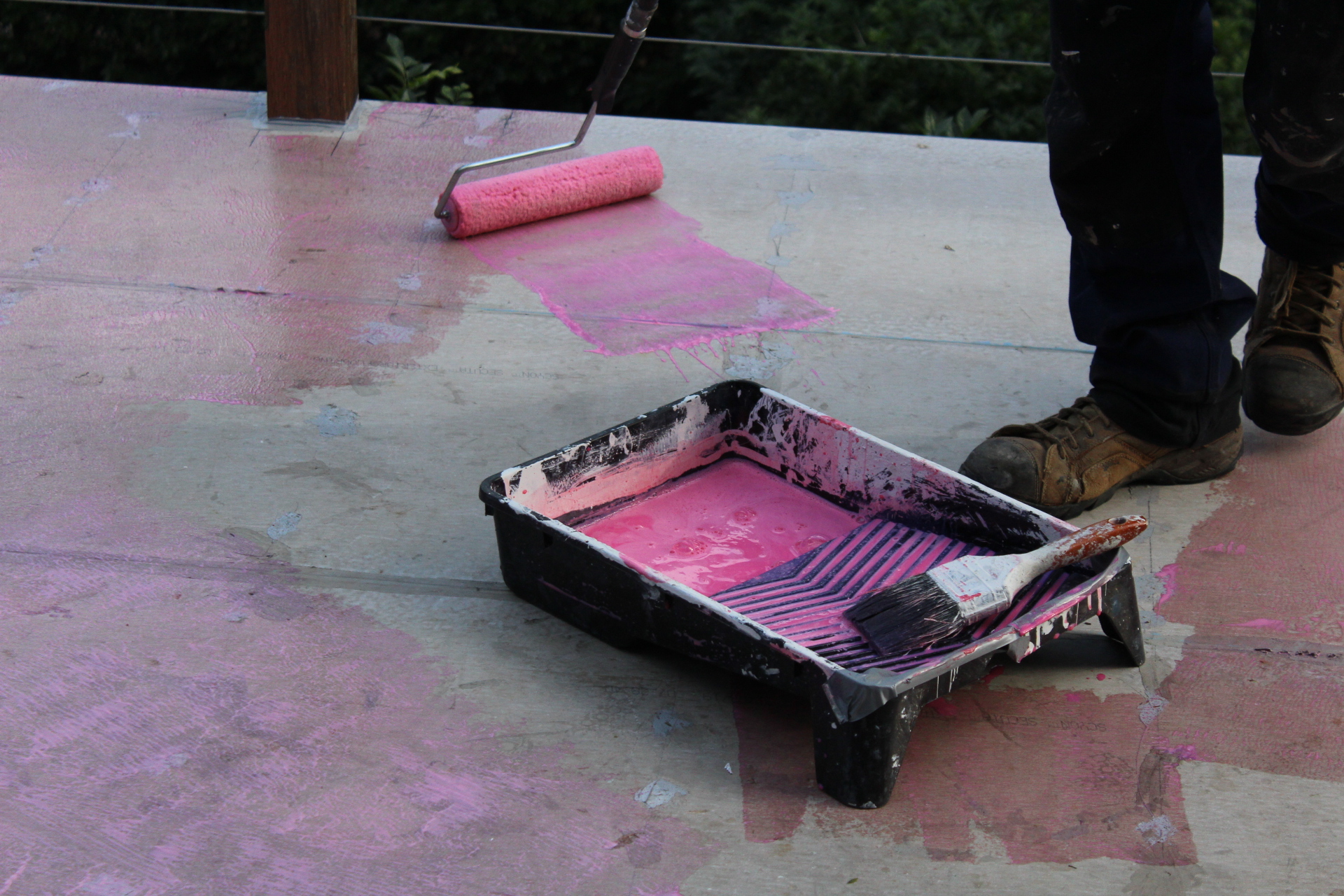 Prior to installing the membrane the Tiler will check the edges to ensure they're square and as sharp as they should be and will provide the correct drainage and where, after membrane installation, water may pool and adjust that surface tension.
Although ensuring the edge of the cement sheeting is sharp and square may be something a DIYer can do themselves, most Tilers are particular about the end result, and the required Certifications, and will do this themselves.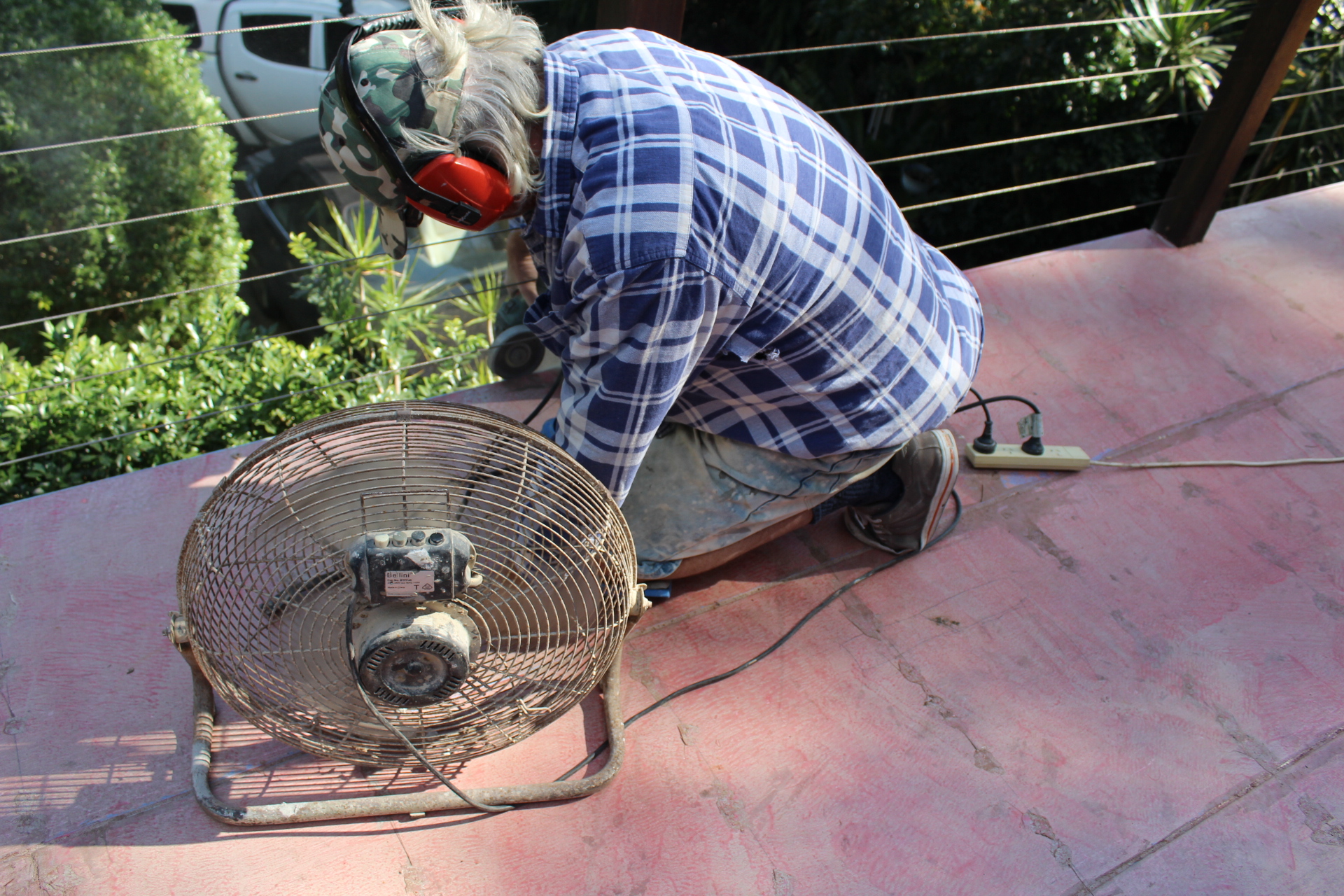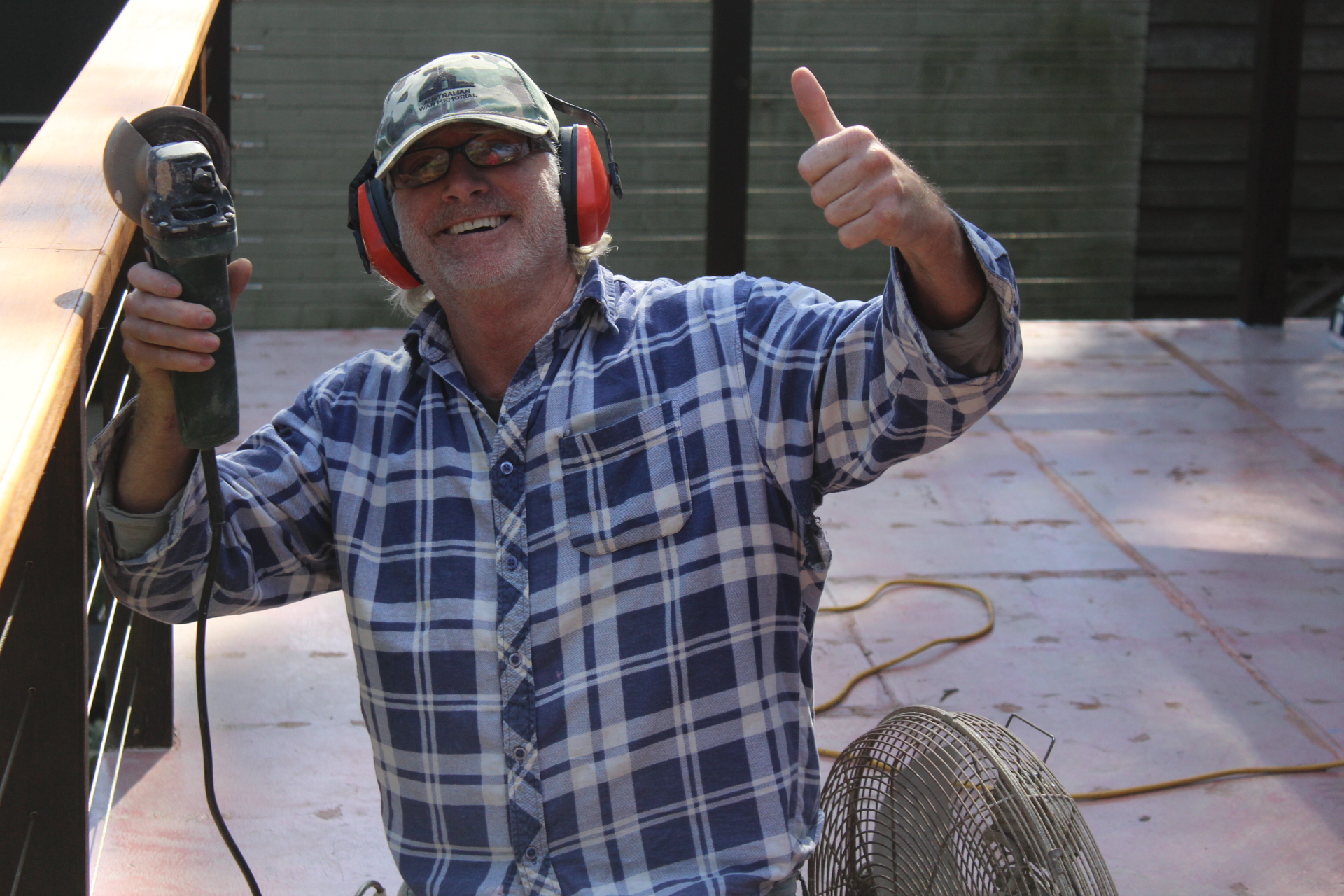 When preparing to install a membrane the Tiler will take into account what the weather may be about to do over the days after the installation. Most membrane manufacturers specify minimum cure times. These average from 24 to 72 hours. As an average membrane cure time requirement is to allow an adequate drying time of 48 hours at 25C and 50% relative humidity - longer if you live in a cool damp pocket of Pittwater.
As our yard has 20 x spotted gums and a fair amount of all-year-round shade as a result, a slope that funnels water from the back of Whale Beach down to Careel Bay, a good three days drying time after installation was required. Not only that, due to being a block of land that will remain damp long after the hill across the valley has dried out, two layers membranes were installed to protect the framing and cement sheeting supporting the to be installed tiles.
Installing a membrane looks like this: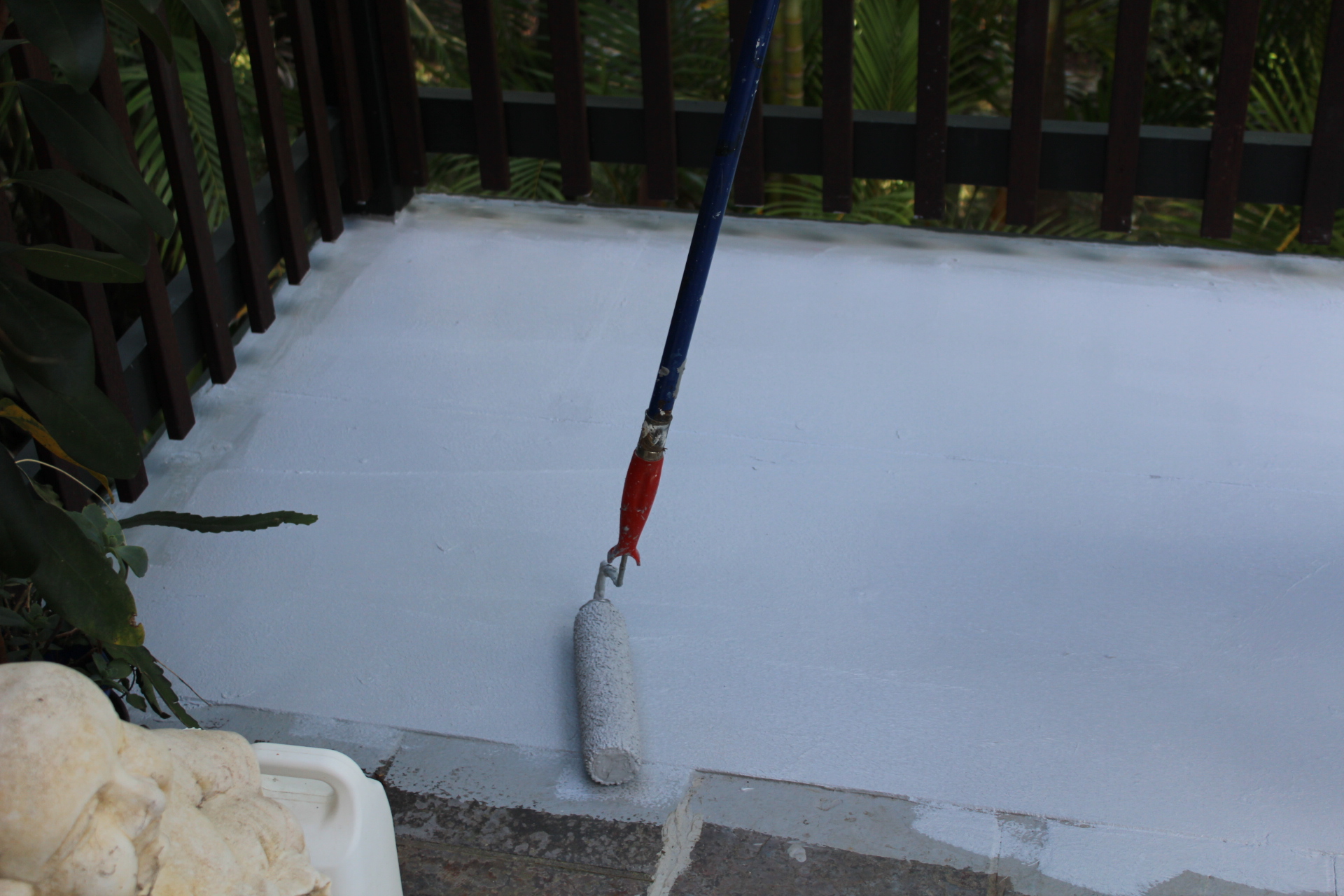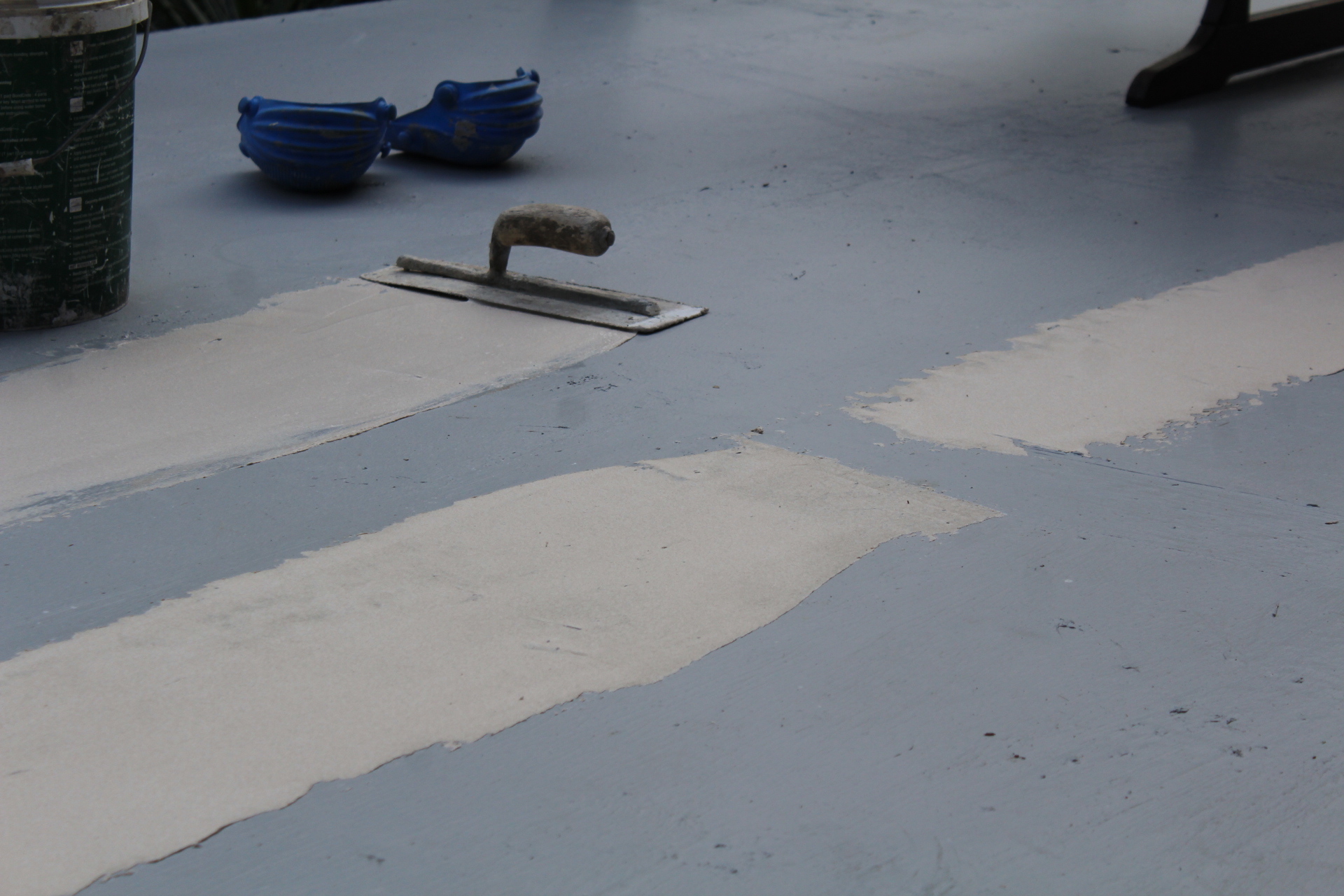 Adhesive and leveller applied in areas Tiler identifies as potential pooling runs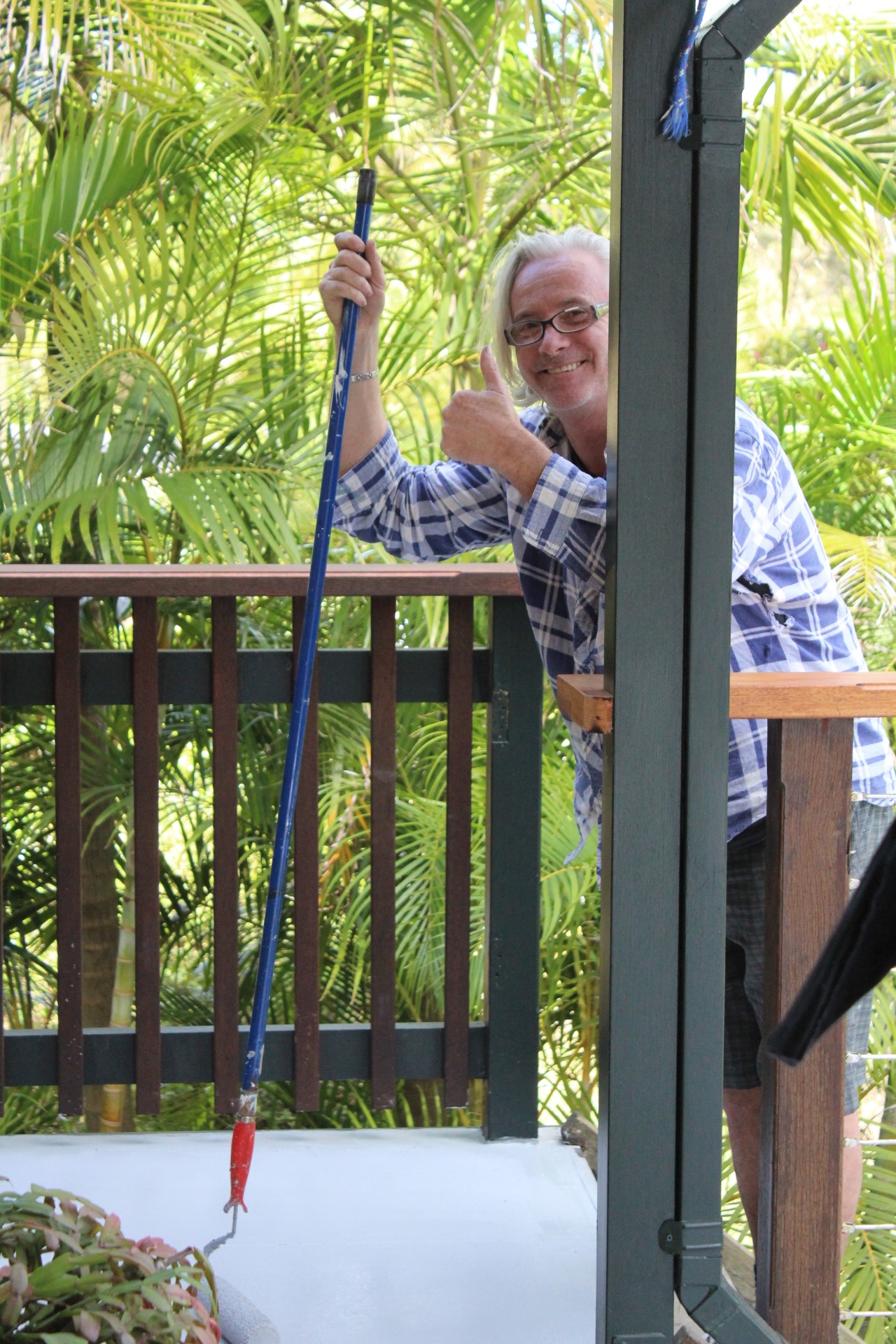 The tiles have been ordered and are being delivered as this step in the process is published.
Prior to the Tiler commencing those works we're renewing and installing new Balustrades - and that runs next!
Balustrade
A protective barrier to prevent accidental falls is usually comprised of handrails, infill and posts that support it. A balustrade may be made from many materials including timber, metal, glass etc.
Bearer
A beam supported by a wall, piers or posts that in turn supports joists or other framing.
Cladding
A covering of a frame that provides protection from the weather and is usually not load-bearing.
Joist
A horizontal framing member that is supported on or by bearers, ledgers or other structural members that in turn supports floor or ceiling linings such as decking boards.
Ledger
A member that is attached to a house frame. It is designed to support a deck and transfers the weight of the deck to the house foundation.
Member
A structural component, such as a beam or column, or part of an assembled structural component.
Products And Tools To Help You Get It Done
from the Johnson Brothers Mitre 10 Spring into Action catalogue - available online HERE - on sale until September 22nd, 2019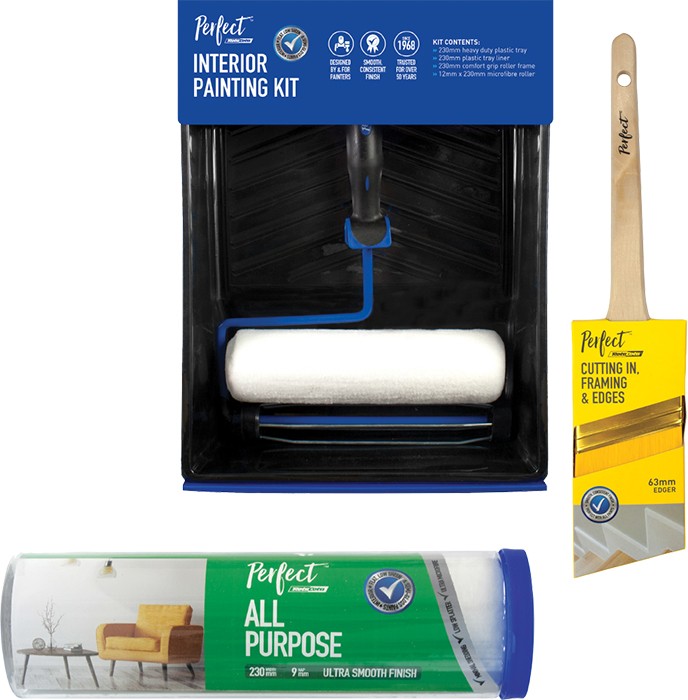 RotaCota Perfect Applicator Range - Buy 3 Perfect™ Painting Products and Get a FREE Canister of Perfect™ Painting Treats.* • Large range of sizes & styles to suit any paint project. See in store for full range *Promotion available from 9:00am Tuesday 27 August, 2019 until 5.00pm on Tuesday 31 December, 2019 or While Stocks Last. Participating stores only.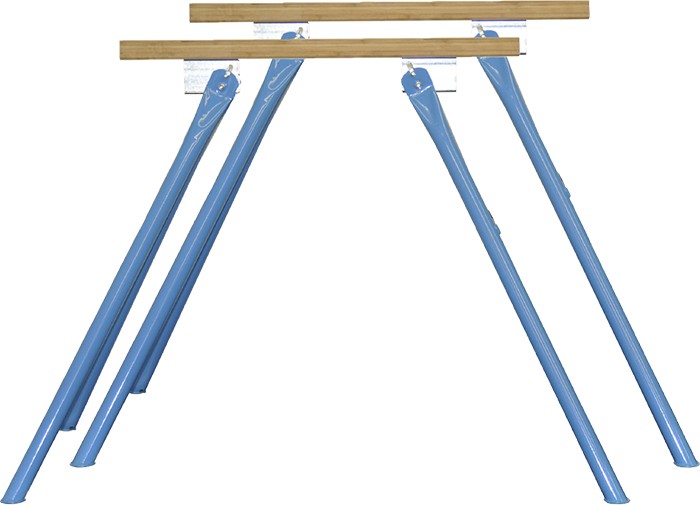 Ox 900mm Pro Saw Horse: 2 for $150.00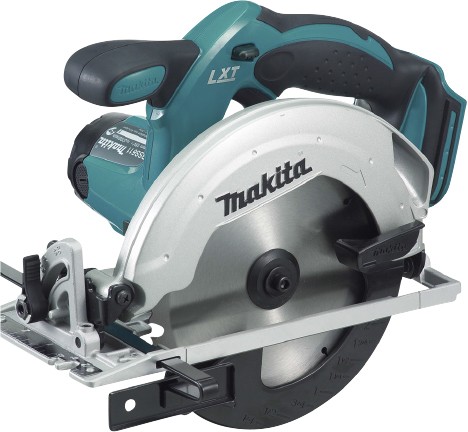 Makita 18V Li-Ion Circular Saw Skin* :$199.00
• 165mm. • Bevel cuts up to 50° *Batteries & charger sold separately.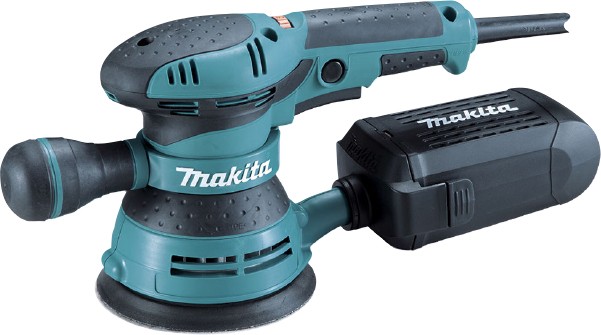 Makita 125mm Random Orbital Sander: $199.00
Trigger with variable speed control by dial.

Spear & Jackson Box Level Pack: $49.00
• Includes 600mm & 1200mm aluminium spirit level & 230mm magnetic torpedo level.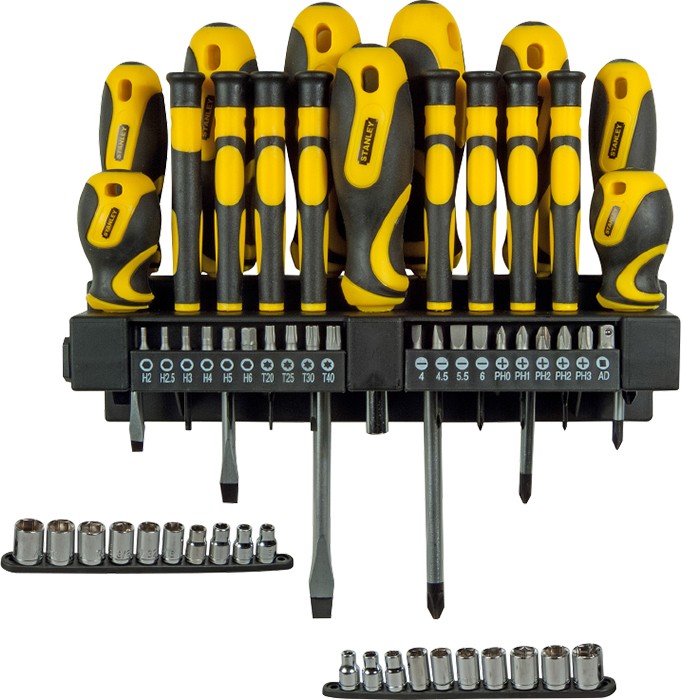 Stanley 57 Pce Screwdriver Set: $25.00
• Standard & Phillips™ head screwdrivers. • Multi-bit screwdriver & assorted bits. • 1/4" drive sockets (Metric/AF).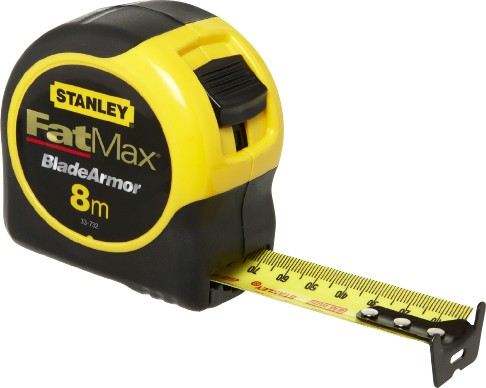 Stanley Fatmax 8m Tape Measure: $27.90
• 8m x 32mm or 8m/26' x 32mm.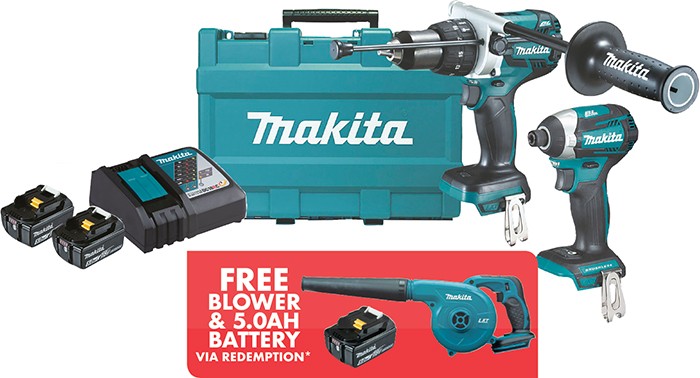 Makita 18V Li-Ion 2Pce Combo: $649.00
FREE Blower & 5.0Ah Battery Via Redemption*
Includes Mobile Brushless Hammer Driver Drill, Mobile Brushless Impact Driver, 2 x 5.0Ah batteries, charger & carry case. *See Makita.com.au/redemption for full terms & conditions.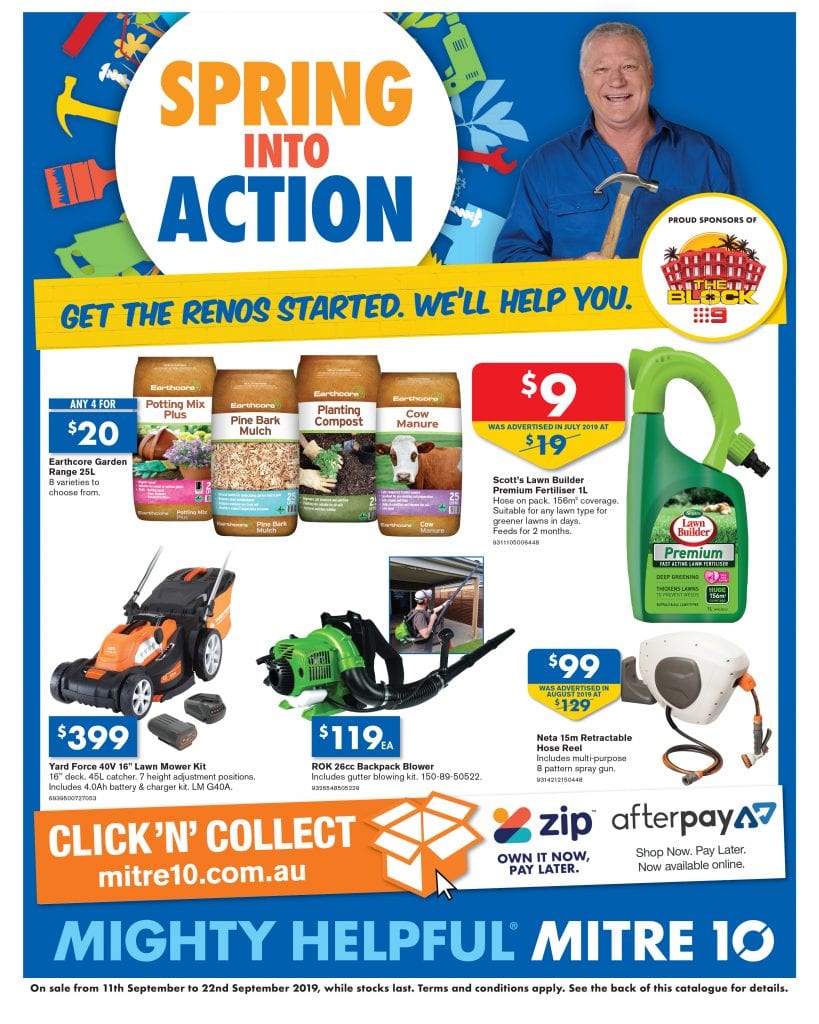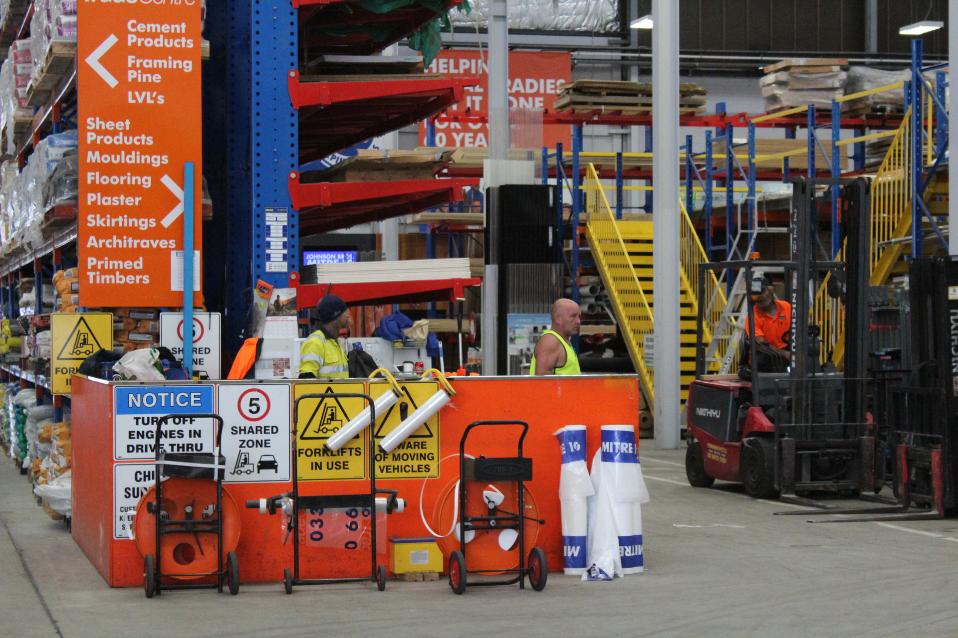 Johnson Brothers Mitre 10 Trade Centre at Mona Vale - everything you need under one roof.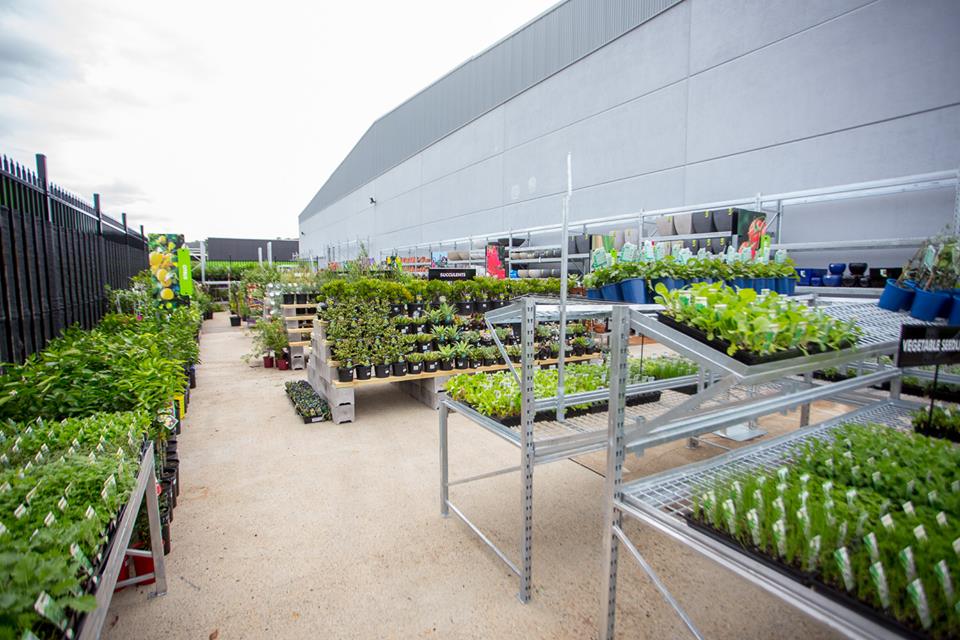 Green Life Garden Centre at Johnson Brothers Mona Vale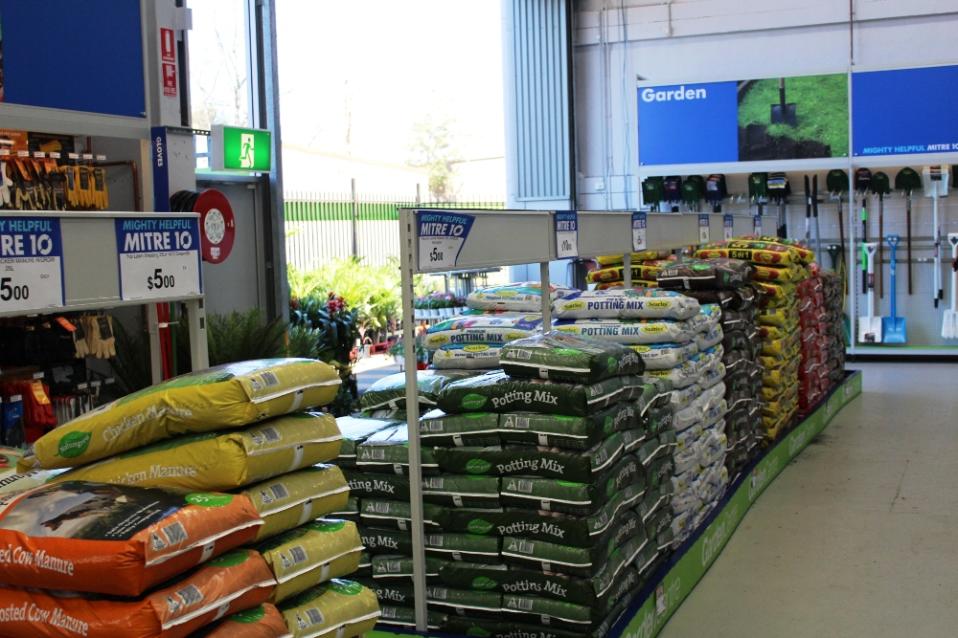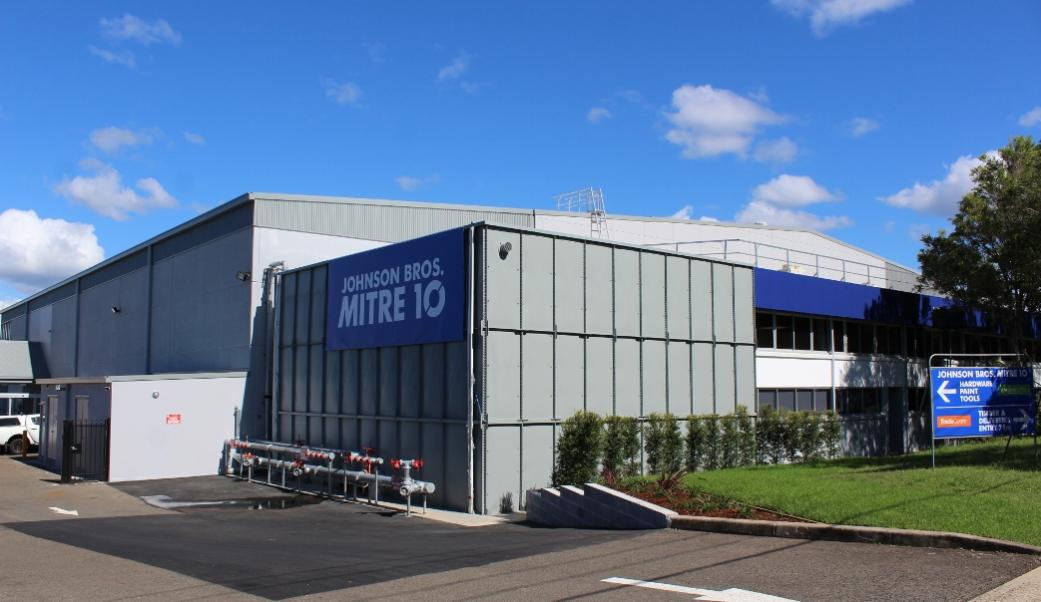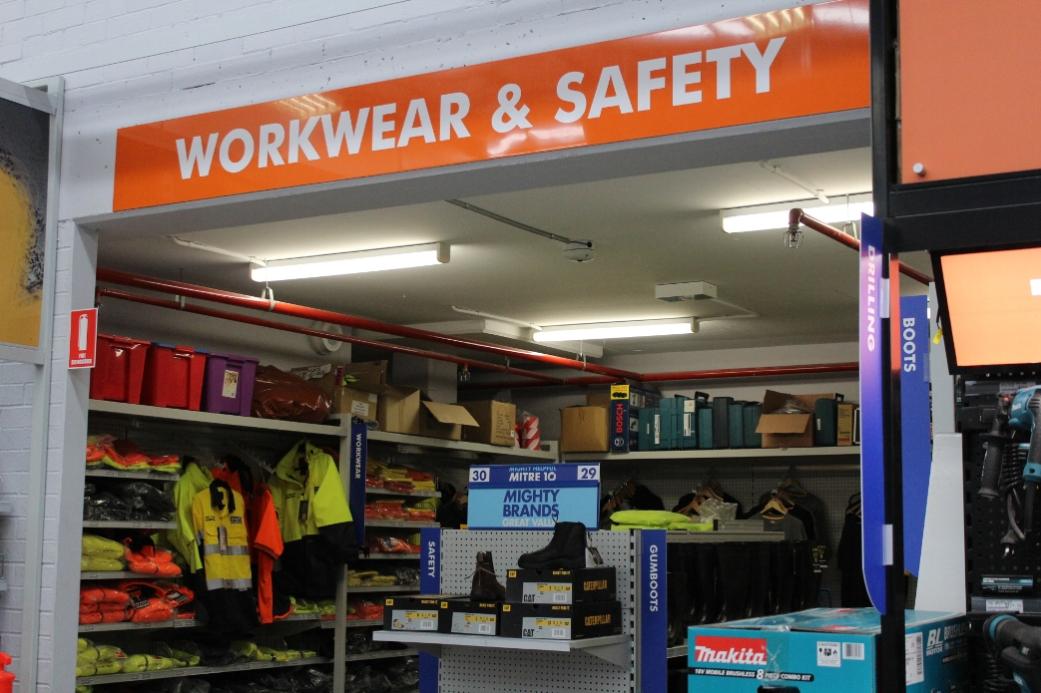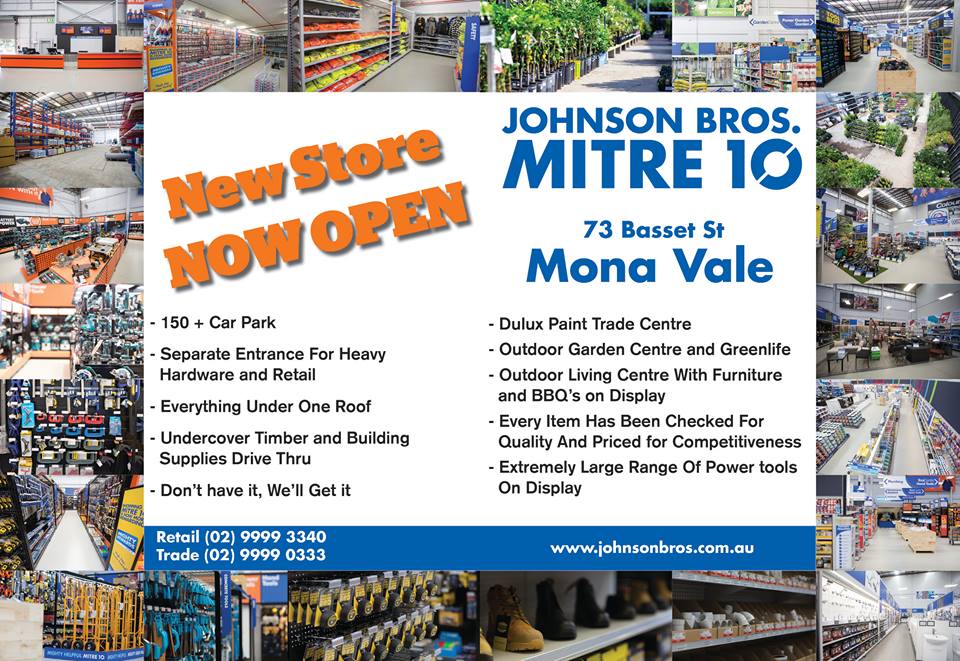 Johnson Brothers Mitre 10 New Store
73 Bassett Street
Mona Vale - Online Store: Jbhmv.Com.Au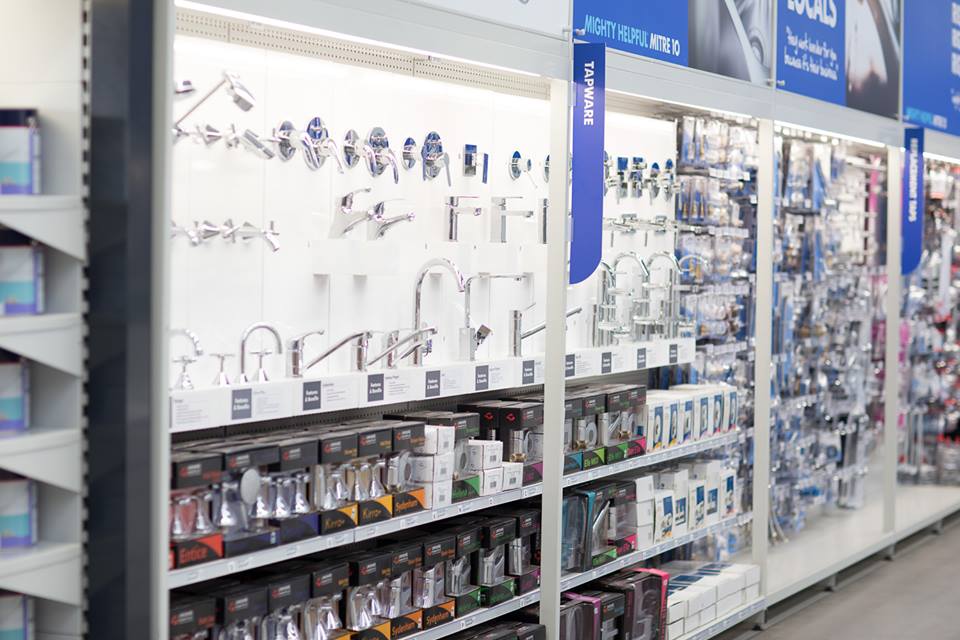 Products advice is available from the trained friendly staff at Narrabeen, Mona Vale and Avalon Johnson Brothers Mitre 10.
Click on logo to visit Johnson Brothers Mitre 10 website
Johnson Bros Mitre 10 - Avalon (02) 9918 3315
Johnson Bros Mitre 10 - Mona Vale (02) 9999 3340
JBH Timber & Building Supplies (02) 9999 0333
JBH Fencing & Landscape Supplies (02) 9970 6333
www.johnsonbros.com.au Online store: jbhmv.com.au

Important
All information and tips in this publication are of a general nature only and neither Johnson Brothers Mitre 10 or Pittwater Online News does not warrant the accuracy or completeness of the information and tips in this publication. This publication is not intended to be a substitute for expert advice.
Johnson Brothers Mitre 10
advises you to always consult an experienced and qualified person when undertaking jobs of this kind (including consulting a qualified tradesperson such as an electrician or plumber where relevant expert services are required).
You should also consider any safety precautions that may be necessary when undertaking the work described in this publication (including wearing any necessary safety equipment such as safety glasses, goggles or ear protectors or hard hats). The information and tips in this publication are provided on the basis that
Johnson Brothers Mitre 10
and
Pittwater Online News
excludes all liability for any loss or damage which is suffered or incurred (including, but not limited to, indirect and consequential loss or damage and whether or not such loss or damage could have been foreseen) for any personal injury or damage to property whatsoever resulting from the use of the information and tips in this publication.
Pittwater Online News and
Johnson Brothers Mitre 10
also advises there may be laws, regulations or by-laws with which you must comply when undertaking the work described in this publication. You should obtain all necessary permissions and permits from council and/or any other relevant statutory body or authority before carrying out any work. Major projects published in this publication always list these and/orlinks to where you may research what your own project requires to meet regulations.