August 7 - 13, 2022: Issue 549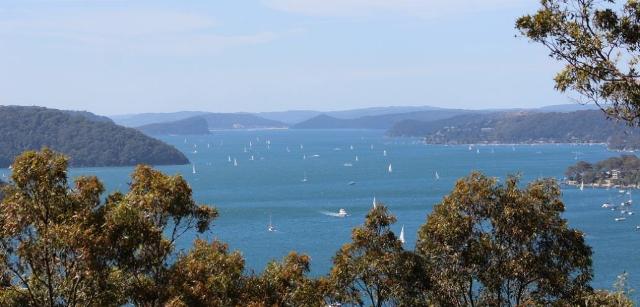 This Issue: full list in Contents page

Profile of the Week Pittwater Motoring Enthusiasts Association
Website: www.pittwatermotorclub.org.au

Pittwater Motoring Enthusiasts Association (PMEA or the Club) was founded in 1994 in the Pittwater region of Sydney. The Club fosters a friendship among people with a shared interest in vehicles of all types both old and new, including cars, motorcycles and other types of machinery and equipment.
The Club encourages the preservation, restoration, maintenance, use and display of historic vehicles and machinery.
Members and guests can attend fortnightly Wednesday meetings held at the Royal Motor Yacht Club, 46 Prince Alfred Parade, Newport NSW, starting at 7.30pm.
Members meet socially in a range of regular events from our Events Calendar. The Club is very proud of its support, via donations, to charitable organisations each year. A Club magazine 'STAY TUNED' is published online every two months.
Most importantly, the Club encourages members to be active participants, not just joining the Club for the 'cheap rego.'
The Royal Motor Yacht Club has a Bistro if you want to arrive early for dinner or a light snack, full bar facilities and plenty of off-street parking.
If you would like to become a member please Click HERE to view.
This Issue a few insights into another great Pittwater club and organisation. Our thanks to Graeme Smith for his great help in putting this Profile together.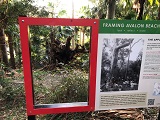 History
Grand Old Tree Of Angophora Reserve Falls Back To The Earth
President of the Avalon Beach Historical Society, Geoff Searl OAM, contacted this news service sending through the following photos of the grand old tree that gave its name to Angophora Reserve in Avalon Beach.
Geoff said; ''it was noticed yesterday (Friday August 5th) that the 450 years old Angophora costata has decided it 's too tiresome to stand up any longer, so she fell over probably with the assistances of the strong westerlies we've had lately.
I know you've got some pics of her when she was young and beautiful but here are a couple of pics of her yesterday.
She was really hard to shoot because of her massiveness.
R.I.P.''
The official opening of the Angophora Reserve on March 19th, 1938 by Sir Phillip Street (KCMG). Much of the groundwork to enable the purchase of the land by the Wildlife Preservation Society in 1937 was done by Thistle Harris.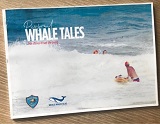 Artists of the Month August 2022: Personal Whale Tales - True Stories Of Surf Life Saving
Whale Beach Surf Life Saving Club is fortunate to have a history of dedicated people who, in their own special way, have contributed to the growth and ideals of the Club and its service to the beach-going community. This heritage will surely be carried forward by future generations of young Australians as members of this special Club.
The stories of surf life saving at Whale Beach runs as the August 2022 Artist of the Month feature and is available now in the WBSLSC online site here.
This book is dedicated to the young men and women who have become members of Whale Beach SLSC since its foundation in 1937. It is a record of their determination and dedication to community service through becoming a trained lifesaver. Many risked their lives and serious injury in undertaking the rescue of beach visitors in danger in the surf. These stories share many of these incidents in which lives were saved.
Personal Whale Tales - True stories of surf life saving, is a testament to the selflessness and courage of those volunteer lifesavers.
Rob Berry, who has organised the work, says;
''Thank you to the members who have put forward stories, and to the many others who have helped in research, provided photographs, and for your encouragement with this Personal Whale Tales book project.
These stories are based on the personal recollections of the lifesavers involved, documents from Whale Beach SLSC archives and newspaper clippings.''
The book is divided into three themes: Rescues, Happenings and History, and dates from 1937 records right through 2021.
This month we share three insights from the large body of works contained in Personal Whale Tales - True stories of surf life saving, that are interrelated and centred in the one family that were always on the beach - the Hendriksons who owned and ran The Whale Beach Kiosk over three generations.
Pittwater Offshore Newsletter: August 1, 2022
Click on Logo to access the latest PON:

To contact Roy: editor@scotlandisland.org.au
Community urged to stay alert for meningococcal symptoms
August 5, 2022
NSW Health is urging parents and young people to be alert to the symptoms of meningococcal disease and act immediately if they appear.
So far this year, there have been 15 cases of meningococcal disease reported in NSW.
Sadly, a man in his 40s from Sydney has died with the disease. His infection was identified following his death and notified to NSW Health yesterday (Thursday).
NSW Health expresses its sincere condolences to his loved ones.
While meningococcal disease is now uncommon thanks to vaccination, it can occur year round. We tend to see increases in late winter and early spring, with children under five and 15 to 25-year-olds at the greatest risk of contracting the disease.
Executive Director of Health Protection NSW, Dr Jeremy McAnulty said early intervention can be lifesaving.
"Onset of meningococcal disease symptoms can appear suddenly and become very serious very quickly. If you suspect meningococcal disease, don't wait for the rash – see a doctor immediately," Dr McAnulty said.
Meningococcal disease can be fatal within hours if left untreated. Knowing the symptoms could help prevent premature death or life-long disability. They include:
severe, unexplained limb pain
difficulty waking up
high pitched crying in babies
severe headache
upset by bright lights
stiff neck
red-purple rash which doesn't disappear when pressed with a glass.
"While it is a well-known symptom of meningococcal disease, the rash does not always occur, or may present late in the illness," Dr McAnulty said.
"If symptoms rapidly worsen, or if your child is very unwell, call Triple Zero (000) or go straight to your nearest emergency department."
Meningococcal disease is a rare, but serious and sometimes fatal infection. Up to one in 10 cases die, and four in 10 infections result in permanent disabilities, including learning difficulties, sight and hearing problems, liver and kidney failure, loss of fingers, toes or limbs, or scarring caused by skin grafts.
Vaccination is the best way to protect yourself, your loved ones and community from the harmful effects of meningococcal disease.
Under the National Immunisation Program, meningococcal ACWY (Men ACWY) vaccine is provided free for babies at 12 months, adolescents, and people of all ages with certain medical conditions. In NSW, the adolescent dose is delivered through the school vaccination program in Year 10.
As of 1 July 2020, Aboriginal children up to the age of two years, and people with certain medical conditions, can also access free meningococcal B (Men B) vaccine. All children from six weeks of age can have the Men B vaccine to reduce the risk of infection.
Cybercrime Squad issue warning after more than $2 million stolen under 'Hi Mum' scam
August 6, 2022: NSW Police
Cybercrime Squad detectives are reminding mobile phone users to remain vigilant, after a spike in reports by victims of an emerging scam dubbed the 'Hi Mum' scam.
The scam involves the offender sending a text message from an unknown mobile phone number to a person on a messaging application claiming to be their son or daughter.
The message will state they've lost their phone, telling the victim they're sending from their new number and to delete the old number.
Once the victim engages in conversation, the offender will ask to borrow money or have a payment made on their behalf. This will generally include an excuse as to why they need it – for example, unavailability of online banking on the new device – and an offer to pay it back.
The offender will usually state it's a matter of urgency before providing details for the payment.
Cybercrime Squad Commander, Detective Superintendent Matthew Craft, said the scam is becoming increasingly costly for parents around the world, including Australia.
"Victims of the 'Hi Mum' scam date back to at least October last year overseas, but since May, we've seen a significant increase in reports not just here in NSW, but jurisdictions across Australia," Det. Supt Craft said.
"We encourage people to look out for suspicious behaviours demonstrated by these scammers; including their failure to personalise any communication and excuses as to why they can't speak on the phone.
"If you receive a suspicious message on your mobile, particularly through social media or encrypted messaging, reach out to your relative by an alternative method of communication or call to confirm it is in fact them.
"In just a matter of months, the losses accumulated by Australian victims of this scam easily surpasses $2 million when you consider the significant underreporting by victims of cybercrime generally.
"The demographic of victims is predominately aged over 55, and sadly, many parents are falling victim because they're simply nice people who are concerned for their child's welfare," Det. Supt Craft said.
The Australian Cyber Security Centre has recorded a steep increase in the amount of cash and personal identity documents fraudulently obtained by the scam since May, most notably on those aged 65 and above.
Victims in NSW and Victoria account for just over half of all 'Hi Mum' scam reports made to Australian law enforcement bodies, followed by Western Australia and Queensland.
Fraudulently obtained funds are usually quickly moved from bank accounts into cryptocurrency and victims are unlikely to get their money back.
People who have lost money to a scam should contact their bank or financial institution as soon as possible and report the matter to police.
For more advice on how to avoid scams and what to do if you or someone you know is a victim of a scam, visit the Scamwatch website.
ICAC finds pork barrelling could be corrupt, recommends grant funding guidelines be subject to statutory regulation
August 1, 2022
The NSW Independent Commission Against Corruption (ICAC) has found that pork barrelling could constitute corrupt conduct in certain circumstances, while recommending that any whole–of–government guidelines concerning grants funding be issued pursuant to a statutory regulation.
The Commission released its Report on investigation into pork barrelling in NSW (Operation Jersey), today, in which it defines pork barrelling as "the allocation of public funds and resources to targeted electors for partisan political purposes". In the report, the Commission finds that while individual matters should always be assessed on a case-by-case basis, a minister, for example, may engage in corrupt conduct involving pork barrelling, within the meaning of section 8 of the Independent Commission Against Corruption Act 1988, if the minister:
influences a public servant to exercise decision-making powers vested in the public servant, or to fulfil an official function, such as providing an assessment of the merits of grants, in a dishonest or partial way
applies downward pressure to influence a public servant to exercise decision-making powers vested in the public servant, or to fulfil an official function, such as providing an assessment of the merits of grants, in a manner which knowingly involves the public servant in a breach of public trust
conducts a merit-based grants scheme in such a way as to dishonestly favour political and private advantage over merit, undermining public confidence in public administration, and benefiting political donors and/or family members
deliberately exercises a power to approve grants in a manner that favours family members, party donors or party interests in electorates, contrary to the guidelines of a grant program which state that the grants are to be made on merit according to criteria
exercises a power to make grants in favour of marginal electorates, when this is contrary to the purpose for which the power was given.
The report notes that those who exercise public or official powers in a manner inconsistent with the public purpose for which the powers were conferred betray public trust and so misconduct themselves. The Commission also finds that pork barrelling could satisfy section 9 of the ICAC Act. It may do so, for example, by conduct amounting to a substantial breach of the Ministerial Code of Conduct, or the Members' Code of Conduct, or conduct constituting or involving the common law offence of misconduct in public office.
The Commission notes that in issuing this report, it intends to make it clear that ministers and their advisers "do not have an unfettered discretion to distribute public funds. The exercise of ministerial discretion is subject to the rule of law, which ensures that it must accord with public trust and accountability principles."
Altogether, the Commission makes 21 recommendations to help prevent or better regulate pork barrelling. These also include that:
the Government Sector Finance Act 2018 be amended to mirror section 71 of the Commonwealth Public Governance, Performance and Accountability Act 2013 by including obligations that a minister must not approve expenditure of money unless satisfied that the expenditure would be an efficient, effective, economical and ethical use of the money and that the expenditure represents value for money
the grant funding framework, or equivalent requirements, apply to the local government sector. This should include situations where local councils are both grantees and grantors
clause 6 of the Ministerial Code of Conduct be amended to read, "A Minister, in the exercise or performance of their official functions, must not act dishonestly, must act in the public interest, and must not act improperly for their private benefit or for the private benefit of any other person".
The Commission's report follows an investigation it commenced in May 2020 into the NSW Government's Stronger Community's Fund. Following an inquiry by the NSW Legislative Council's Public Accountability Committee, a performance audit by the NSW Auditor-General, an assessment by the State Archives and Records Authority and a review into grants administration in NSW (led by the Department of Premier and Cabinet in partnership with the NSW Productivity Commissioner), the Commission revised its investigation scope. It determined that it was in the public interest to examine and report on the circumstances where, it had concluded, pork barrelling could involve serious breaches of public trust and conduct that could amount to corrupt conduct.
To assist its investigation, the Commission engaged a number of experts to prepare papers and participate in a public forum held on 3 June 2022. The report represents the view of the Commission but draws on the analysis of these experts. The report is available on the Commission's website.
New Chief Commissioner and Commissioners appointed to the ICAC
August 4, 2022
NSW Premier Dominic Perrottet has today confirmed the appointment of the Honourable John Hatzistergos AM as Chief Commissioner of the Independent Commission Against Corruption.
The Honourable Helen Murrell SC, recently retired Chief Justice of the Supreme Court of the ACT, and his Honour Paul Lakatos SC, District Court Judge and President of the Mental Health Review Tribunal, have been appointed as Commissioners of the ICAC.
The appointments were made following an open merit-based selection process.
"These individuals have been charged with executing the powerful anti-corruption responsibilities of the ICAC and I expect them to bring their broad expertise and experience to these important roles," Mr Perrottet said.
"The ICAC is responsible not just for investigations into alleged corrupt behaviour but also works proactively to minimise corruption by educating and advising on corruption prevention strategies.
I want to congratulate the new Commissioners on their appointments. I am confident we will continue to see the ICAC work to ensure the integrity and accountability of public administration in NSW and hold public officials to the highest standards."
Attorney General Mark Speakman said these appointments are key to ensuring the ICAC continues to undertake its important statutory functions.
"A strong ICAC plays a vital role in investigating, exposing and preventing corruption involving or affecting public administration in our State," Mr Speakman said.
The appointments will be for five-year terms and will fill the positions to be vacated on 6 August by the current Chief Commissioner, the Honourable Peter Hall QC, and Commissioners Patricia McDonald SC and Stephen Rushton SC, following the completion of their terms.
The Honourable John Hatzistergos AM and the Honourable Helen Murrell SC will commence their appointments on 7 August. His Honour Paul Lakatos SC will commence his appointment on 12 September.
The Premier said that he wished to thank the Honourable Peter Hall QC, Patricia McDonald SC and Stephen Rushton SC for demonstrating their significant abilities and making a highly valued contribution to NSW in their roles at the ICAC.
The ICAC is an independent body established to expose corruption and enhance public confidence in the integrity of the NSW public sector. The ICAC's principal objectives are to investigate, expose and seek to prevent corrupt conduct in the NSW public sector, and to educate public authorities, public officials, and members of the public about corruption and its detrimental effects.
The Hon John Hatzistergos AM – Bio
Mr Hatzistergos was appointed as a Judge of the District Court of NSW in 2014. He was called to the NSW Bar in 1989 and practised as a barrister from 1989 to 2003 and 2012 to 2014. During 2014 to 2015, Mr Hatzistergos was commissioned by the Government to conduct a 12-month review of the Bail Act 2013. In 2012 to 2014, Mr Hatzistergos was an Examiner at the Australian Crime Commission. Between 2003 and 2011, Mr Hatzistergos was a Minister in the NSW Government, holding portfolios including Attorney General, Minister for Justice, Minister for Regulatory Reform, Minister for Health and Minister for Industrial Relations. He was Chair of the Joint Committee on the Independent Commission Against Corruption from 1999 to 2003.
The Hon Helen Murrell SC – Bio
Ms Murrell recently retired as the Chief Justice of the Supreme Court of the ACT, a position she held since 2013. She was called to the NSW Bar in 1981 and appointed Senior Counsel in 1995. Prior to her role as Chief Justice, Ms Murrell was a Judge of the District Court of NSW from 1996 to 2013. Her prior appointments include Deputy Chairperson of the NSW Medical Tribunal, Senior Judge of the Drug Court of NSW, President of the Equal Opportunity Tribunal of NSW and Deputy President of the Administrative Decisions Tribunal of NSW (Equal Opportunity Division), and Acting Judge of the Land and Environment Court of NSW.
His Hon Paul Lakatos SC – Bio
Mr Lakatos was appointed as a Judge of the District Court of NSW in 2008 and as President of the Mental Health Review Tribunal in 2019, where he leads approximately 30 permanent staff and 140 part-time members. He has extensive legal experience and legal qualifications, having been appointed to the NSW Bar in 1984 and appointed Senior Counsel in 2005. His work as a barrister included criminal law, administrative law, and the conduct of, and Counsel Assisting for, various coronial and other inquiries including ICAC hearings.
NSW Pool Team hoping for Success
The NSW Pool Rescue team will be looking to make a splash this weekend as the nation's best swimmers land on the Gold Coast for the Australian Pool Rescue Championships.
Selected following their strong results a fortnight ago during the State Championships at the Peninsula Leisure Centre on the Central Coast, the NSW team will be looking to build on the momentum gathered and bring a slew of medals back home with them.
Nine different surf clubs will be represented across the team of 24, with no club boasting more than five swimmers.
Having posted Australian records the last time the Championships were held in 2019, North Curl Curl's Dominique Melbourn and James Koch – formerly of Shelly Beach, now of Bondi Surf Bathers – will be ones to watch.
Meanwhile, with five Australian records to her name – posted in two stunning spurts in 2013 and 2017 – James' clubmate, Dori Miller is sure to be tough to beat once again.
Gun competitors Blake Hessel, Zara Kasprowicz, Emily Maythers, Alex Walker and Brayden Woodford – the latter of which coming off an outstanding State Championships that saw him claim seven gold medals from seven events and post scary times in the 50m with Fin and Super Lifesaver – will have a chance to make a name for themselves on a national stage.
The 2022 Australian Pool Rescue Championships will be held at the Southport Aquatic Centre on Queensland's Gold Coast from 5-7 August.
NSW Pool Rescue Team:
Olivia
Clues
North Curl Curl SLSC
Katelynn
Doyle
Newport SLSC
Anthony
Doyle
Newport SLSC
Kimberley Doyle
Newport SLSC
Ethan
Garland
Bondi Surf Bathers LSC
Blake
Hessel
Shelly Beach SLSC
Samuel
Higgs
North Curl Curl SLSC
Luke
Higgs
North Curl Curl SLSC
Holly Holmesby
Bulli SLSC
Zara
Kasprowicz
North Curl Curl SLSC
James
Koch
Bondi Surf Bathers LSC
Emily
Maythers
North Cronulla SLSC
Dominique Melbourn
North Curl Curl SLSC
Dori
Miller
Bondi Surf Bathers LSC
Lily
O'Sullivan
Cudgen Headland SLSC
Tom
Simpson
Shelly Beach SLSC
Stephanie Staniforth
Bulli SLSC
Alex
Walker
Cooks Hill SLSC
Brayden
Woodford
Bulli SLSC
Jack
Baker
Terrigal SLSC
by Surf Life Saving NSW
Monika's Doggie Rescue: Pets of the Week
Monty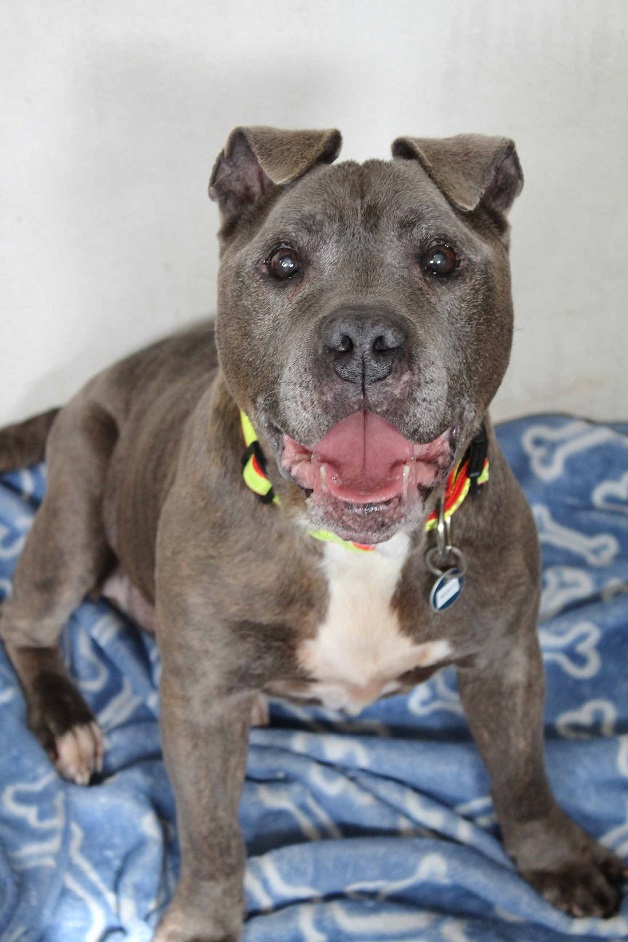 11yo English Staffy X
Monty is a very gentle sweet natured mature boy. Monty is affectionate with people and ignores other dogs walking past on lead. He is social with other dogs who are not too boisterous for him. Monty does have frosty vision and poor hearing, but he can still see enough to get around. Monty is looking for the quiet life for his retirement. He has a smooth coat and weighs 21.7kg. He suit apartment living and would cope with FT hours.
All our dogs come desexed, C5 vaccinated, heartworm free and microchipped. Also included for the love and health of our dogs is a free Health and Wellness Voucher with our DoggieRescue Vet. His adoption fee is $400. For further details call DoggieRescue on 9486 3133 or email Monika@DoggieRescue.com. RON R251000024
Marie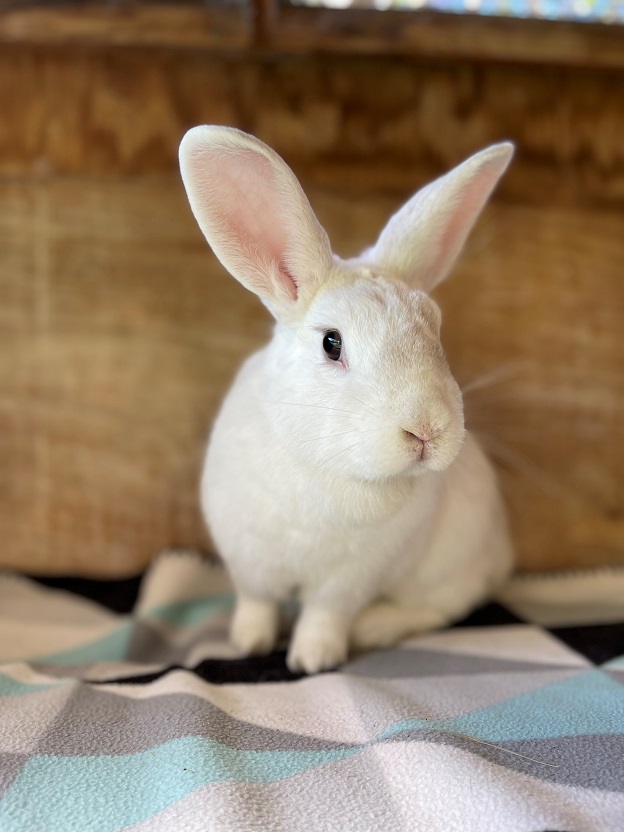 Marie, an adult Dwarf X is a sweet easy to handle girl who came to our clinic as a stray. She is desexed, vaccinated and chipped. She is about 4 years and weighs 2.5kg. She is happy to be a single bunny but has had mates in the past. Her adoption fee is $150. For further details call DoggieRescue on 9486 3133 or email Monika@DoggieRescue.com. RON R251000024
Changes to NSW ministerial arrangements
August 3, 2022
From Friday 5 August 2022, three NSW Government Ministers will have their portfolios expanded.
Premier Dominic Perrottet has announced three NSW Government Ministers will have their portfolios expanded following the resignation of Stuart Ayres from the Cabinet.
Mr Perrottet said the Ministers will take responsibility for the additional portfolios from Friday 5 August 2022, when recommendations will be made to the Governor regarding their commissions.
"These Ministers have a proven track record of serving the people of NSW and I have full confidence that they have the experience to take on these additional responsibilities," Mr Perrottet said.
Alister Henskens will assume the additional portfolios of Minister for Enterprise, Investment and Trade, and Minister for Sport. He is currently the Minister for Skills and Training and Minister for Science, Innovation and Technology.
Ben Franklin, the Minister for Aboriginal Affairs, Minister for the Arts, and Minister for Regional Youth, will assume the additional portfolio of Minister for Tourism.
The Minister for Transport and Minister for Veterans Affairs, David Elliott, will assume the additional portfolio of Minister for Western Sydney.
PBS Listings will help people with spinal muscular atrophy, schizophrenia and multiple sclerosis
From August 1st 2022, Australians will have access to new and updated Pharmaceutical Benefits Scheme (PBS) listings, including a new spinal muscular atrophy medicine for adult patients.
The PBS listing of nusinersen (Spinraza®) will be extended to include treatment of adult patients diagnosed with spinal muscular atrophy (SMA) whose symptoms appeared before 19 years of age.
SMA is a rare genetic neuromuscular condition which causes progressive muscle wasting (atrophy) and weakness leading to loss of movement.
Until now there have been no treatment options available on the PBS for adults living with SMA.
Approximately one in 35 Australians carry the SMA gene - but most are unaware.
Without a subsidy, families would pay well over $300,000 per year for nusinersen treatment. Now, it costs just $42.50 per script, or $6.80 with a concession card. This will benefit an average of 100 patients per year.
A new long-acting (6-month injection cycle) form of the medicine paliperidone (Invega Hafyera®) will be listed to treat schizophrenia for patients who have been stabilised on 1-monthly or 3-monthly injections.
Schizophrenia is a complex brain disorder affecting between 150,000 and 200,000 Australians, causing an altered experience of reality including delusions and hallucinations.
Without subsidy for paliperidone patients may pay $4,200 per year of treatment. Last year 5,400 people accessed another form of long-acting paliperidone, and they will now have an alternative treatment option.
A new treatment option for those with multiple sclerosis (MS), diroximel fumarate (Vumerity ®) will be made available through the PBS. Without this listing patients could pay up to $8,500 a year on treatment.
MS is a result of damage to myelin – a protective sheath surrounding nerve fibres of the central nervous system. This interferes with messages between the brain and other parts of the body.
The Albanese Government is committed to making medicines more affordable for all Australians and ensuring they have improved independence and a better quality of life.
Minister Butler said:
"These updates to the PBS will improve the lives for Australians who suffer from SMA, schizophrenia and MS.
"These are remarkable medications that without government support would be unaffordable for thousands of Australians diagnosed with these conditions.
"The Albanese Government is committed to expanding the PBS, and will continue to list new medicines, or expand PBS listings, where recommended by the independent Pharmaceutical Benefits Advisory Committee.
"We will continue to make vital medicines more affordable for all Australians."
Public warning against Tru Water
August 4, 2022
NSW Fair Trading has issued a public warning to consumers to avoid dealing with SPG Consultants Pty Ltd, who trade using the website www.truwater.com.au, after a high number of complaints about the company.
Investigations & Enforcement Executive Director Valerie Griswold said the company supplies and distributes water filtration products, systems, and accessories to consumers in Australia via the website.
"I warn consumers not to deal with SPG Consultants Pty Ltd, who trade using the website www.truwater.com.au and the business names Tru Water AU, Tru Water (Aust) and Tru Water (Tru Water)," Ms Griswold said.
"Since April 2020, Fair Trading has received 355 complaints and 164 enquiries concerning the website, the company, and the business names.
"Consumers complain about delayed and partial delivery of orders, products substituted without customer consent, and misrepresentation of goods advertised on the website.
"Anyone who has dealt with SPG Consultants Pty Ltd, the website "truwater.com.au" or the business names Tru Water AU, Tru Water (Aust) or Tru Water, and is not satisfied with their interaction, is urged to lodge a complaint with NSW Fair Trading via the Fair Trading website or call 13 32 20," Ms Griswold said.
To lodge a complaint, call 13 32 20 or visit the NSW Fair Trading website
New leadership at the helm of NSWNMA
August 4, 2022
The NSW Nurses and Midwives' Association (NSWNMA) has announced General Secretary, Brett Holmes, will conclude his leadership at the end of this week after two decades in the top job.
Mr Holmes, who was elected General Secretary in August 2002, formally announced his retirement to delegates and members during the NSWNMA's 77th Annual Conference in Sydney this morning.
"After careful consideration, I decided now is the appropriate time to conclude my roles as General Secretary, and Branch Secretary of the Australian Nursing and Midwifery Federation NSW Branch, and to make way for new leadership of our union," Mr Holmes said.
"I am honoured to have served the Association and its members for the past 32 years in my roles as an Organiser, Organiser Team Manager, Assistant General Secretary, and then as General Secretary for the last 20 years.
"I have returned that privilege by working as hard as I possibly can each day with the interests of our membership, both at work and in the communities in which they live and care for, as my driving purpose.
"It has been very humbling and rewarding. However, I believe it is a good time to extend our membership a chance for renewal and allow our two exceptionally talented new leaders the opportunity to map the union's best path forward."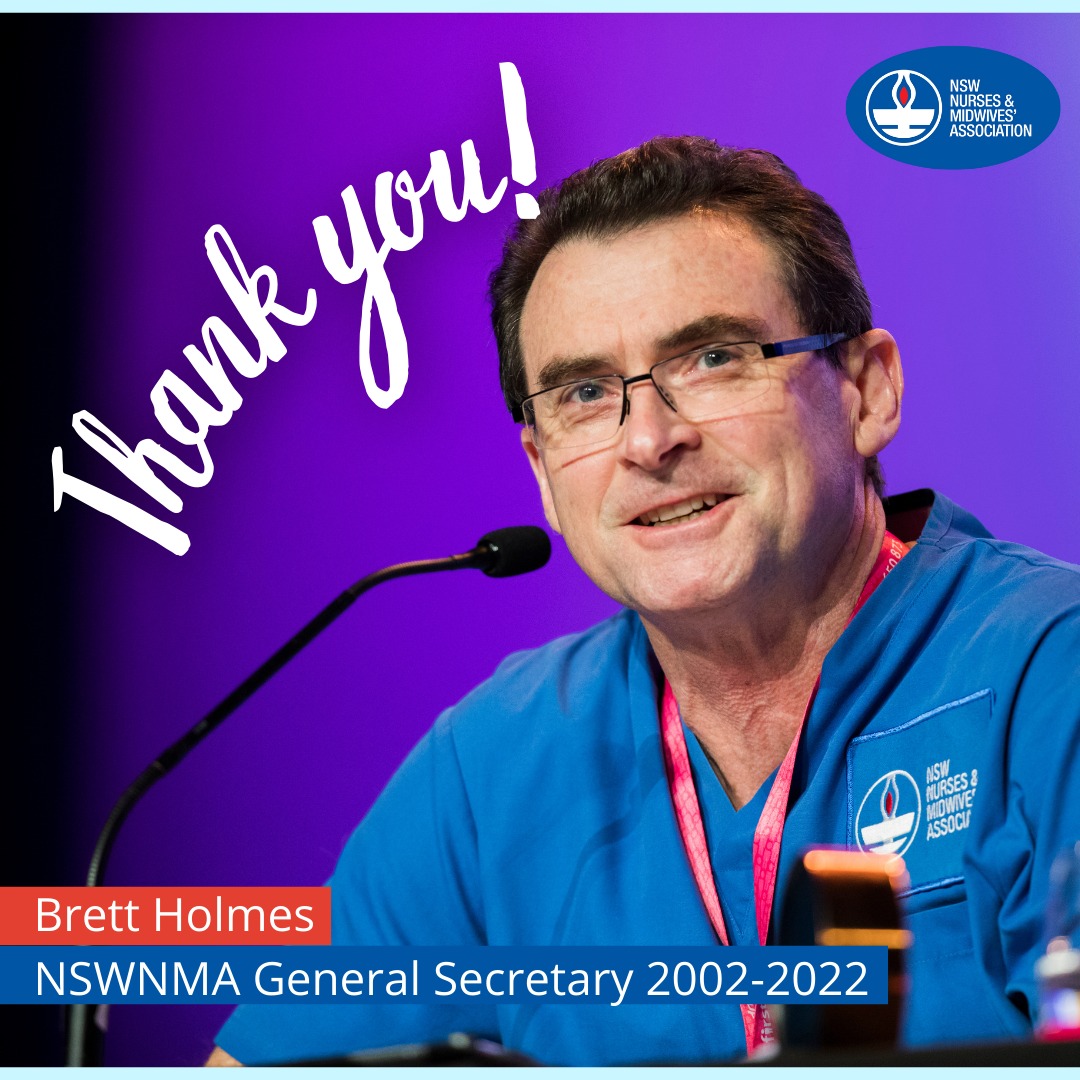 Mr Holmes first trained as a registered nurse in Sydney in 1980, then as a psychiatric nurse for several years before becoming a midwife. He transitioned from clinical practitioner to trade union organiser when he started work at the NSWNMA in 1990.
Mr Holmes was elected as Assistant Secretary of the union in 1999. He was elected by the Council in August 2002 as General Secretary and subsequently elected by members in 2003, and then re-elected unopposed in 2007, 2011, 2015 and 2018.
Regarded as measured and approachable by his peers, Mr Holmes has dedicated his career to fighting for improved pay, conditions and workers' rights, as well as acknowledgement of the nursing and midwifery professions in NSW, nationally and around the globe. The NSWNMA's membership has grown from 48,000 to almost 75,000 under his leadership.
Mr Holmes is a director on the board of superannuation fund, HESTA. For many years, he has also sat on the ACTU Executive, Unions NSW Executive, ANMF Federal Executive and Council, the NSWNMA Council, chaired the Edith Cavell Trust, and a director of legal firm, New Law.
Today Mr Holmes also announced the NSWNMA Council had appointed current Assistant General Secretary, Shaye Candish, as his successor and the Director of Strategy and Transformation, Michael Whaites, was appointed as the new Assistant General Secretary.
"Shaye and Michael are a dynamic team. Together, they'll continue pursuing improved outcomes for all nurses and midwives, as well as persisting in our campaign for safe nurse-to-patient ratios across all sectors," said Mr Holmes.
"Shaye's genuine advocacy for nursing and midwifery, and the broader union movement, are reflected in her strong leadership qualities.
"Michael has been a dedicated advocate and strategic campaigner for our members over many years, as well as for the betterment of nurses and midwives globally.
"I congratulate Shaye and Michael wholeheartedly on their appointments and look forward to them confidently leading our union at the forefront of the movement."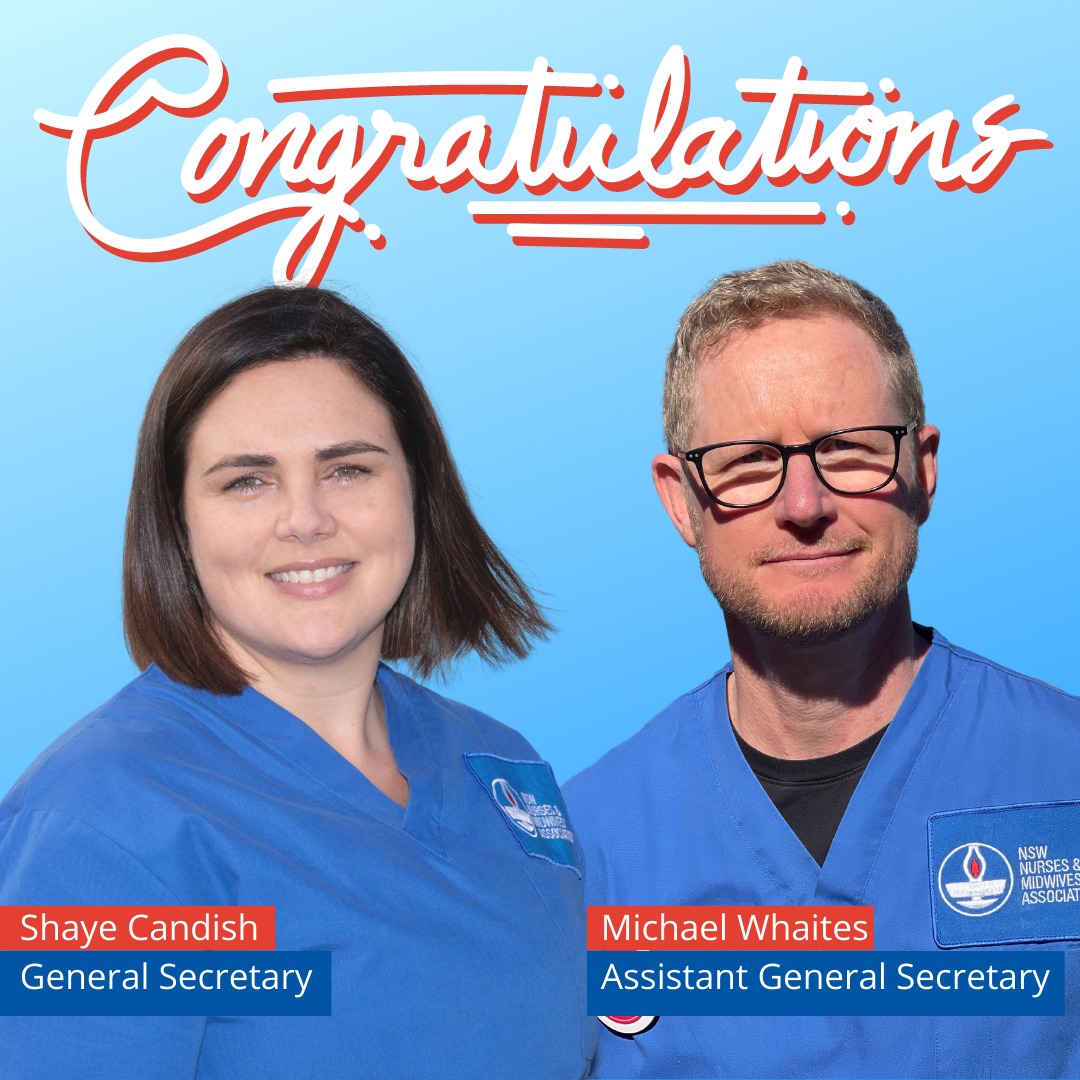 Mona Vale Residents Association
Mona Vale Residents Association is a community group encouraging involvement on important matters within the Mona Vale area.

Seals Coming Ashore: Please keep 40 metres distance
ORRCA would like to remind residents it is that time of year when we get the odd special visitor to our beaches and bays looking for a spot to rest and relax in the summer sun.
If you are out and about and come across a seal that is resting, please don't approach it! Keep well back (40 meters is required under NSW Laws) and enjoy the special visitor from a distance.
It is also important to report your sighting into the ORRCA Rescue Hotline on 02 9415 3333 so they can track and, if needed, assess the seal.
ORRCA often track seals moving up and down our coastline over days, weeks and months so your report could add to the seal travel journey.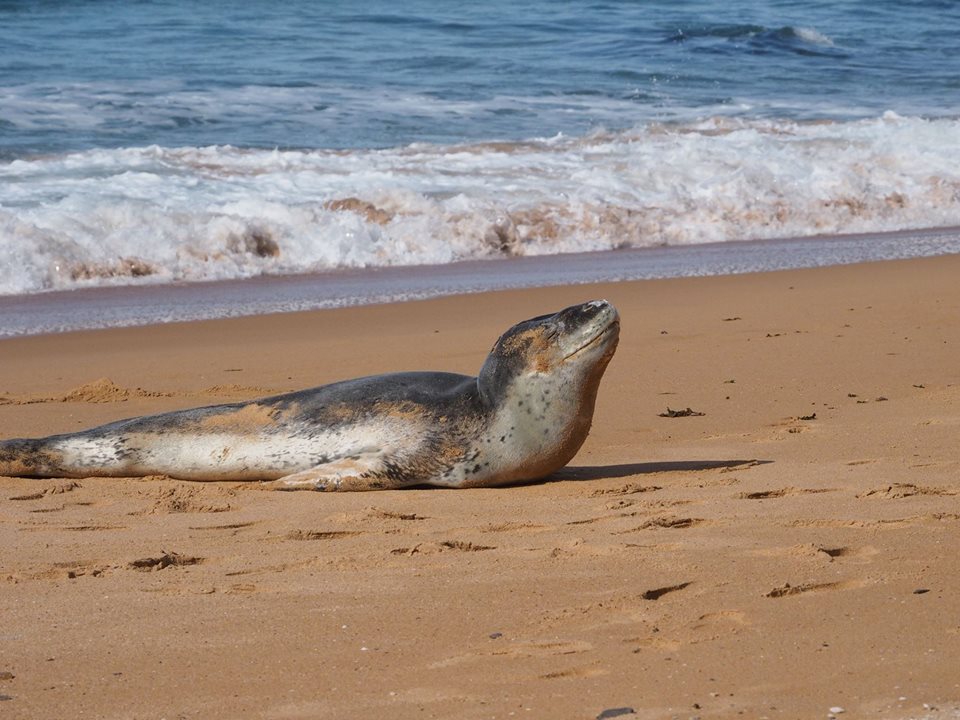 Leopard Seal at Bungan Beach. Photo: Jools Farrell
Pittwater Community Groups:
Speed humps on McCarrs Creek Rd: please share Wildlife Data
Local wildlife rescuers are asking all members of the public to report any roadkill
on McCarrs Ck Rd or any other road in the NB (Wakehurst Parkway or Mona Vale Road for instance) on www.wildlifemapping.org
It records the GPS position, date, sex, species. Photos can be added as they help in identification
The data is then forwarded to OEH and Transport NSW as it can help establish the best places to place mitigation.
Thanking
you all in advance for your help with
this
. T
here is so much wildlife on the move in our area at present due to various pressures. Although we have had pictures
sent to us
, many of these have no date or location.
There is a database that volunteers maintain but this needs three pieces of information:
The position via GPS or road and suburb
The date
The animal
JP Public Register
You can find a Justice of the Peace (JP) using the online Public Register. You can search by postcode, name of a JP, day of availability, language spoken and JP registration number.
The register lists a JP's location, availability and telephone number. Please note that JPs are volunteers and may not be available at all times.
​
Click here to access the JP Public Register
NB: There are 3 J.P's working in Pittwater RSL Sub-Branch office, we work every Monday (10:30am to 15:30)except on public holidays:
Terry Jones J.P.
Robert (Bob) Wood J.P.
Deborah Hendy(Carter) J.P