VALE Jason Keith Feehely
Born August 6th, 1944
Keith 's Service will be held at 10-30am on Monday 5th December at the Maria Regina Catholic Church, Central Rd, Avalon.
Our sincere condolences to all of Keith's family and friends. He will be much missed by many of us.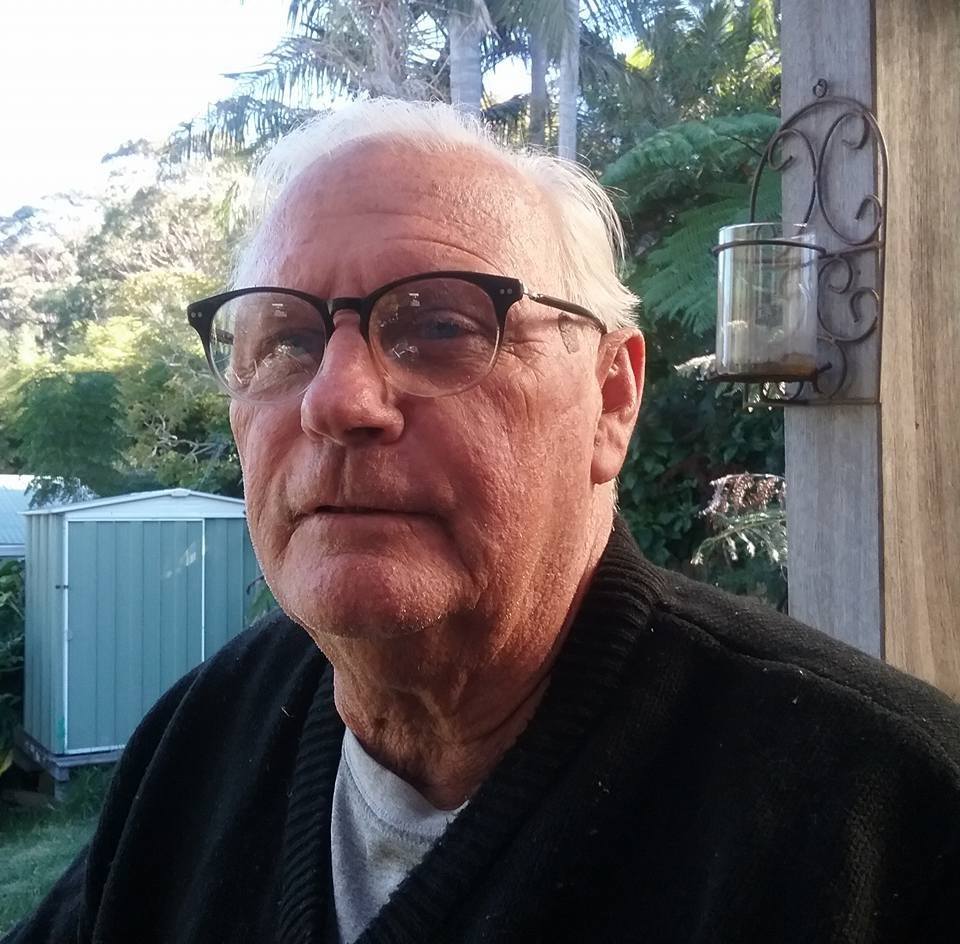 VALE Clive Imber
Local sailor Clive Imber, who made a single-handed double crossing of the Atlantic when he was in his late sixties, has died. He was 92.
A well-known figure on Pittwater at the helm of his dark blue 23ft gaff-rigged cutter Rummager 2 he also crewed regularly with friends and was a member of the Royal Prince Alfred Yacht Club and then Royal Motor Yacht Club.
Imber had a colourful past and, as a member of the King's Troop Royal Horse Artillery, fought in the Korean War. In civilian life his sporting activity was as joint master and huntsman of the Norfolk Beagles. Hunting was banned when he was in his fifties and, desperate for something new, he enquired about lessons at a little local sailing club. After his first session, where he turned up wearing a Barbour jacket and green wellies, he was hooked.
It was not long before he had qualified for an Ocean Yachtmaster Certificate and bought his first boat, a Falmouth Bass, a South Coast One Design. Then he had a Vancouver 34 sloop built at Itchenor, West Sussex, to fulfil his dream of sailing the Atlantic single-handed – a feat which he achieved at the age of 66 in 1996.
He departed Falmouth and began the Atlantic crossing from the Canary Islands along the traditional trade winds route. He met a solitary Russian cargo ship and the master delighted him by calling him 'one of us, a man of the sea'. His partner of many years, Sheila joined him in Antigua and they cruised the Caribbean for many weeks. When told the cost of shipping the boat back, he decided the only option was to sail Rummager back himself.
On the return voyage he put into the Azores and in time-honoured tradition painted the name of his boat on the harbour wall (pictured).
Sheila joined him unexpectedly for a brief holiday before he set sail again for England, making final landfall just before his 68th birthday and completing a total 8,596 nautical miles on the round trip.
Imber was sailing up to a year ago when he reluctantly sold Rummager 2, the boat he had had shipped to Australia in a container when he settled here in 2005.
Determined to keep fit, he spent time on his rowing machine each day and was fit enough to walk to the car when finally admitted to Northern Beaches Hospital, where he died peacefully a few days later.
As he wished, his ashes have been scattered out to sea off Barrenjoey and he asked for any donations to be sent to the Royal National Lifeboat Institute – a volunteer organisation whose services he was thankful never to have needed.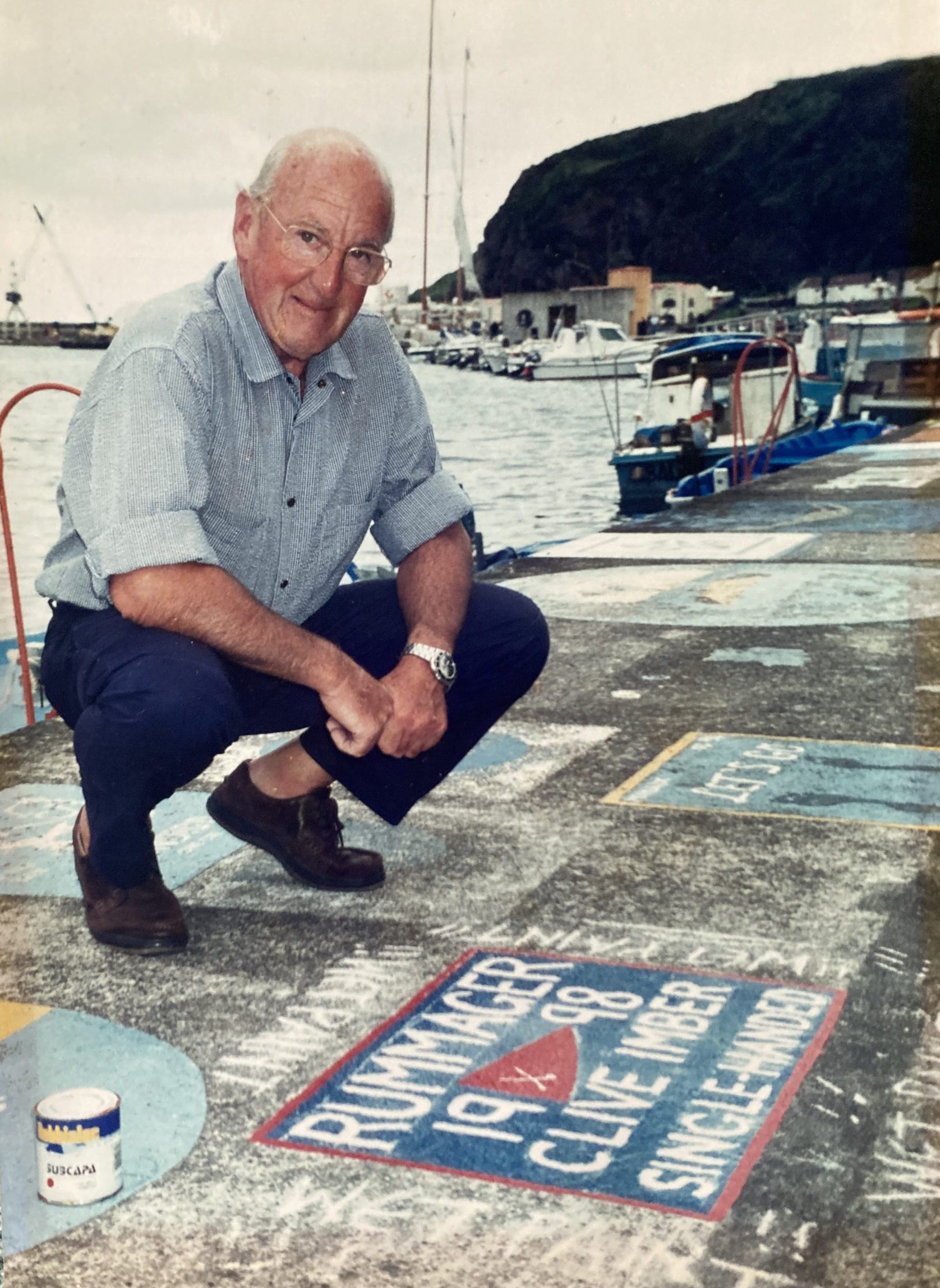 Rock fisherman dies after being pulled from water at the blowhole
December 4, 2022
A rock fisherman has died after being pulled from the water on the Northern Beaches this morning.
About 10.45am (Sunday 4 December 2022), emergency services were called to Turimetta Headland, Narrabeen, following reports a rock fisherman had fallen into the water.
The man – who was wearing a life vest – was winched from the water by the Westpac Rescue Helicopter and flown ashore to Rat Park, Warriewood.
NSW Ambulance paramedics performed CPR; however, the man died at the scene.
He is yet to be formally identified, although is believed to be aged in his 70's.
Officers attached Northern Beaches Police Area Command also attended and will now prepare a report for the information of the Coroner.
Anyone with information about this incident is urged to contact Crime Stoppers: 1800 333 000 or
https://nsw.crimestoppers.com.au
. Information is treated in strict confidence. The public is reminded not to report information via NSW Police social media pages.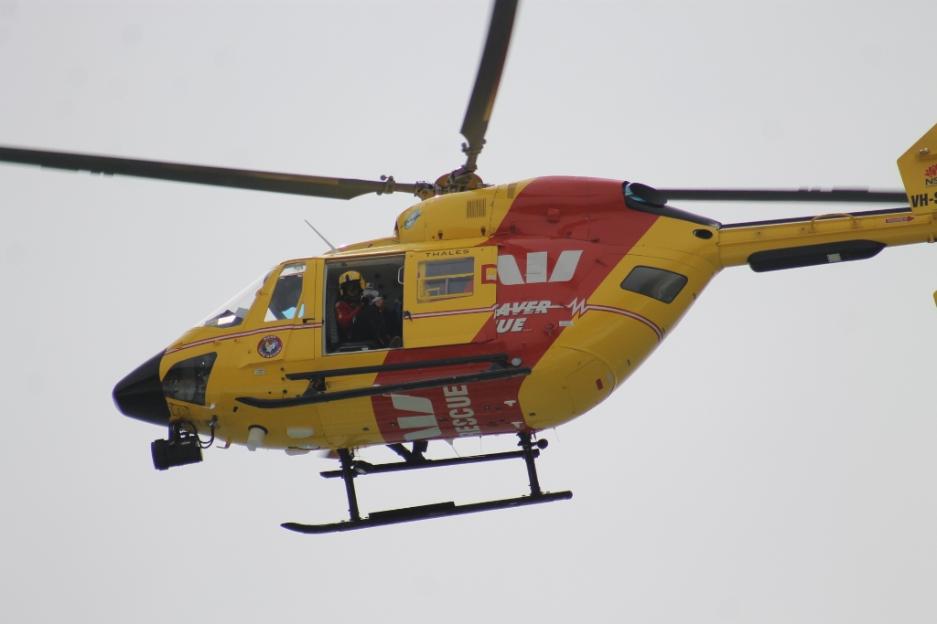 CABPRA AGM 2022
SAVE THE DATE FOR OUR AGM
WEDNESDAY DECEMBER 7 AT AVALON SURF CLUB 6.30PM START
OUR SPECIAL GUEST WILL BE TOM SHERLOCK
Tom has been a councillor with Mosman Council and served a term as deputy mayor. Mosman has a great vision and track record with formulating a strong strategy for protecting their environment, maintaining a village feel and keeping check of building controls that make Mosman a desirable suburb.
With great swathes of Sydney reeling from overdevelopment, come and find out what makes Mosman so successful in their approach.

Bilgola SLSC Member on Flood duty
Bilgola SLSC Patrol Captain Craig Poppleton is supporting the NSW SES in Bourke on behalf of SLSNSW this weekend.
Thank you for your Service Craig.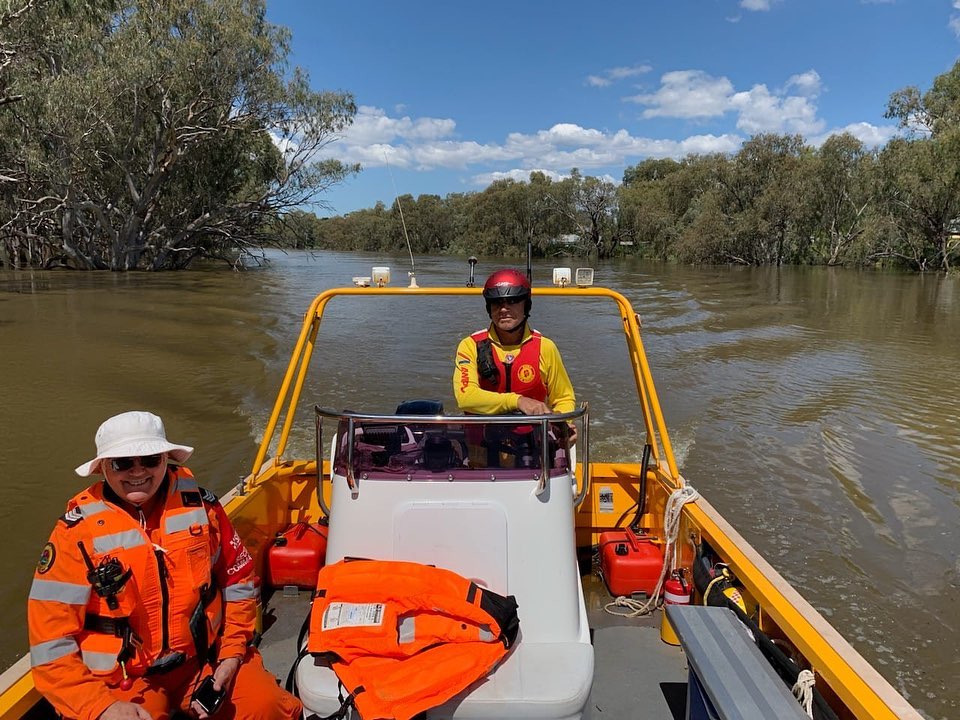 Photo: Bilgola SLSC
congratulations Narrabeen Sports High School year 10!
The VALID 10 Science results have been finalised and Narrabeen SHS students have excelled.The school average was 97.19 (compared to the State average 92.31) and most excitingly, 91.4% of students experienced growth from VALID 8 (82.3% experienced above expected growth).
Congratulations to everyone. This is an incredible effort from all involved!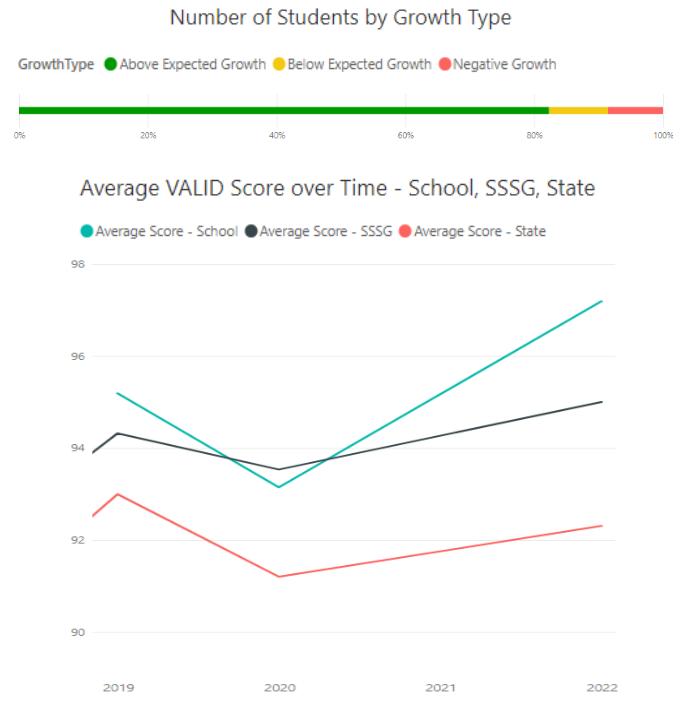 Emma is Surfing for Australia in the USA this week: Update
Saturday 26th November
Emma Dieters
and the family headed off to the USA. Below is an update and thank you from Emma.
Hey all,
From before we left Australia, I planned to send this photo of us at the departure lounge to say thank you all so very much for helping to send us on this trip of a lifetime. However for the first 5 or so days we have literally been on the go. Not even when in the air did I have a moment to sit and gather thoughts. It's been an eventful trip so far. Five days in and I am finally getting that moment.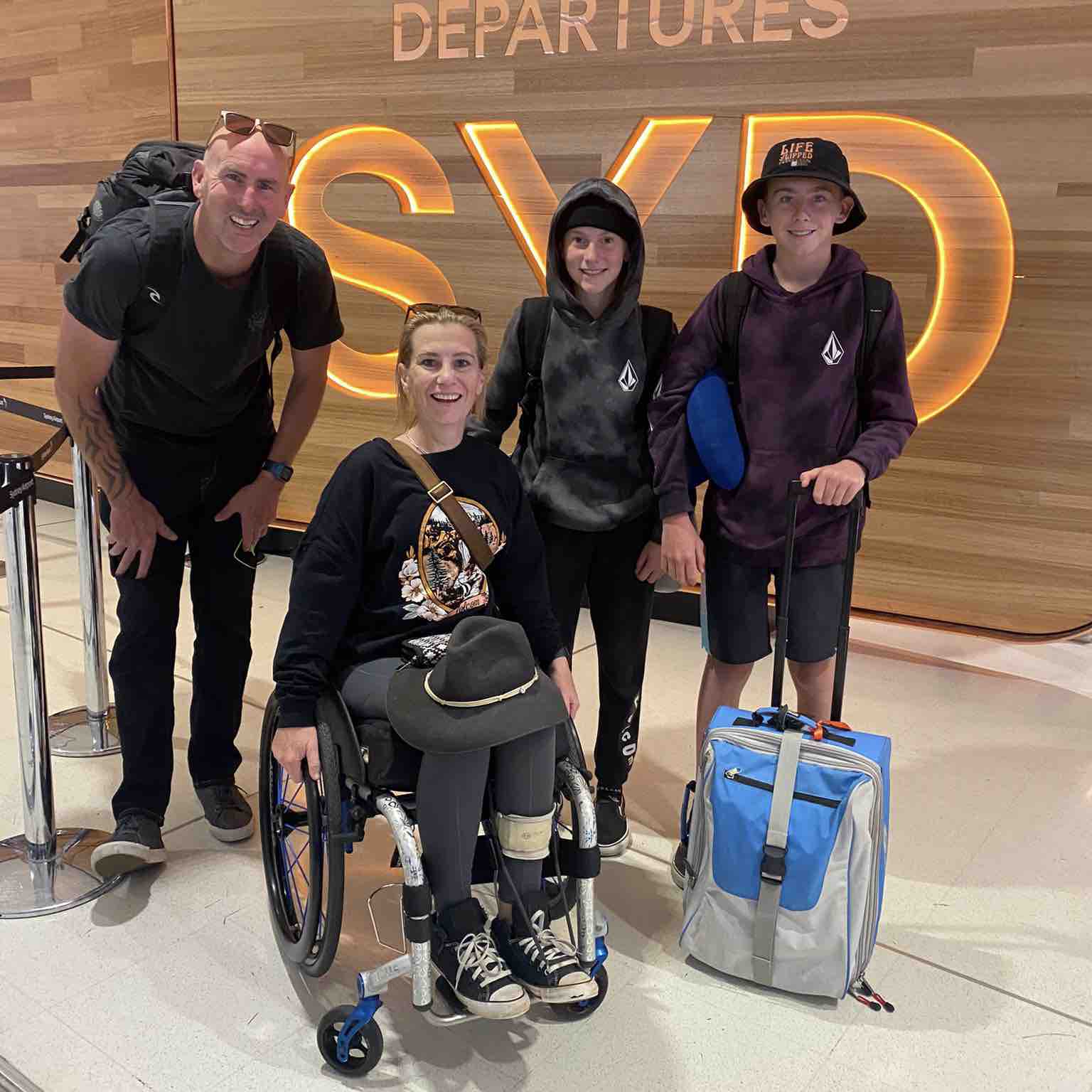 I want to express that every donation made is thoroughly appreciated. This Go Fund Me has taken away the financial stress so we could enjoy this trip together as a family after the few tough years we've been through.
I have read through and seen each and every donors name and or business. I acknowledge those people I know, but also those people who I only know through family and friends and even strangers that are now apart of my journey. Thank you all from the bottom of my heart. I'll be surfing for you all as much as I am doing it for Chook, Jacko, Indi and myself. I will be giving my all in the surf comp but no matter the result hope to come away amazing memories with my family and a bunch of new friends.
Feel free to follow along at @em_dieters on IG and/or Emma Dieters on FB. Comp opening ceremony is 4th of December USA (5th December in Oz) day's following will be the comp… details to come
Em & family
ISA World Para Surfing Championship Returns to Pismo Beach, California
Following the hugely successful 2021 Pismo Beach ISA World Para Surfing Championship hosted by AmpSurf, the ISA is pleased to announce the renewal of its partnership with Pismo Beach and AmpSurf to host the 2022 edition of the event once again in Pismo Beach, California, USA.
Set to take place on December 4-11, 2022, the Championship will feature the world's best para surfers competing for their nations and the coveted ISA World Para Surfing Team Champion Trophy.
Through their partnership with the ISA, Pismo Beach and AmpSurf will not only be able to showcase their world-class destination for para surfing, but also help further the ISA's mission to see para surfing included in the 2028 Paralympic Games in Los Angeles.
The Surfing Australia Irukandjis Australian Team that has headed over is:
Mens' PS-Stand 1: John Wheele
Men's PS-Stand 3: Chris Blowes
Men's PS-Kneel: Michael Foti
Men's PS-Knee: Mark Mono Stewart
Women's PS-Prone 1: Sam Bloom
Men's PS-Prone 2: Lee Ferrier
Women's PS-Prone 2: Jocelyn Neumueller
Women's PS-Prone 2: Emma Dieters
Men's PS-VI 1: Kirk Watson
Men's PS-VI 2: Jack Jackson
Men's PS-VI 2: Matt Formston

ABHS December 2022 Meeting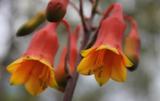 Our last meeting of the year (traditionally our Christmas meeting) will be held on
TUESDAY 13 DECEMBER
and as usual it will be held in the Annexe in the north-western corner of Dunbar Park.
This meeting will start at 8pm and after a brief general meeting, up-to-date on local historical goings-on, our guest speaker BILL GODDARD will resume his talk.
For those who were unable to attend our September meeting and AGM, Bill made a great presentation concerning his family's boatbuilding activities on Sydney Harbour and at Palm Beach from 1917 – the GODDARDS.
Bill's talk was so interesting and thorough that we had to cut it short to allow for the all-important supper.
At our request and with Bill's enthusiasm he will review his earlier talk with a brief return as a catch-up and then proceed to round-off the presentation with the remaining great photos.
We will also have on display the high-quality camera which belonged to A. J. Small, gifted to the Society by members of the Small family after they visited our exhibition in June.
John has been researching the history of the camera and has revealed some surprises.
There are still some members who haven't renewed their membership for the coming year and it would be appreciated if you would update your dues.
The list will be available to check your membership status on the night.
Collette and her helpers will have been busy preparing the usual excellent Christmas fare treats and you will be most welcome to join us for supper after the meeting.
For those of you who are unable to attend, the Executive Committee wish you the happiest and healthy festive season and look forward to your company in 2023.
Geoff Searl OAM
President, Avalon Beach Historical Society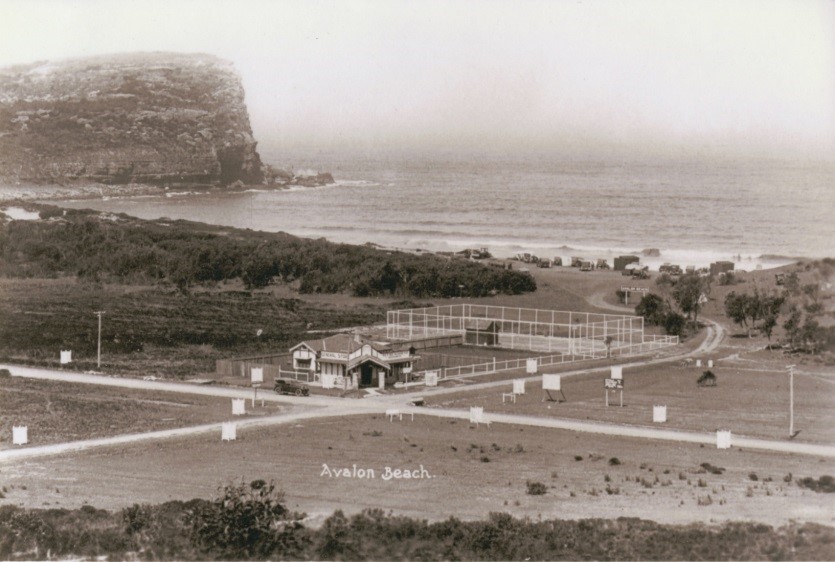 Life After Covid and 32 Years in Politics: Interview with Brad Hazzard, Wakehurst MP, NSW Health Minister
Tuesday December 6th's edition of Community Voices (Radio Northern Beaches) hosted Michael Lester runs an interview with NSW Health Minister.
Michael says;
''Meeting and delivering on the challenges and stresses of Covid these past three years has prompted the political retirement of Brad Hazzard, MP for Wakehurst for 32 years, and NSW Minister for Health for the past five years, at the coming state election in March 2023.
He discusses with me the highs and lows of the Covid experience, the motives and values that sustained his long and successful career in the Liberal party and in politics, the prospects and challenges of the next election, and his options as he contemplates reclaiming his personal and family life as he steps back from politics.''
A recording of the interview is also now available at the link below for on demand streaming:
In Tune With TonyB
In Tune is a radio programme about our local community, hosted by TonyB.
In Tune with community, culture and home-grown music of a diverse range of genres and timelines.
Each week, Tony plays great local music and we chat with guests from local community groups, causes and charities, about how they make a difference.
In his next programme on Friday 9th December, Tony will be chatting with Alison Hush, of The Belong Club (a CCNB initiative). Alison will tell us all about the great work that the Belong Club does to facilitate activities that connect people in the community. The programme will also feature a great line up of predominantly home-grown music.

Radio Northern Beaches
Fridays at 6pm
FM 88.7 or 90.3
Please also feel free to like and share our Facebook page (link below) and if you would like to come and chat with us on air about your community group or your music, please feel free to message us via the Facebook page.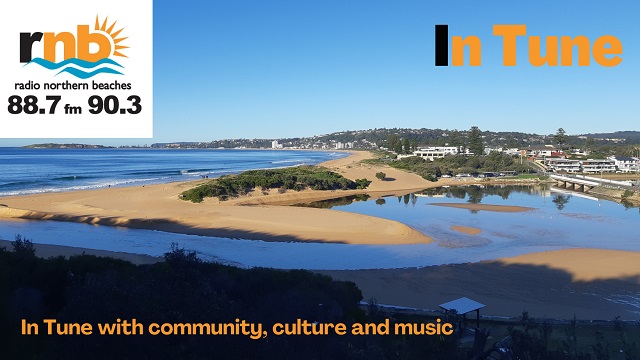 Zonta NB's Pittwater International Women's Day Breakfast 2023 Speaker: Samantha Hollier-James
Samantha co-founded Tour de Cure in May 2007.
Tour de Cure is one of Australia's most significant cancer research funds behind the Australian Government.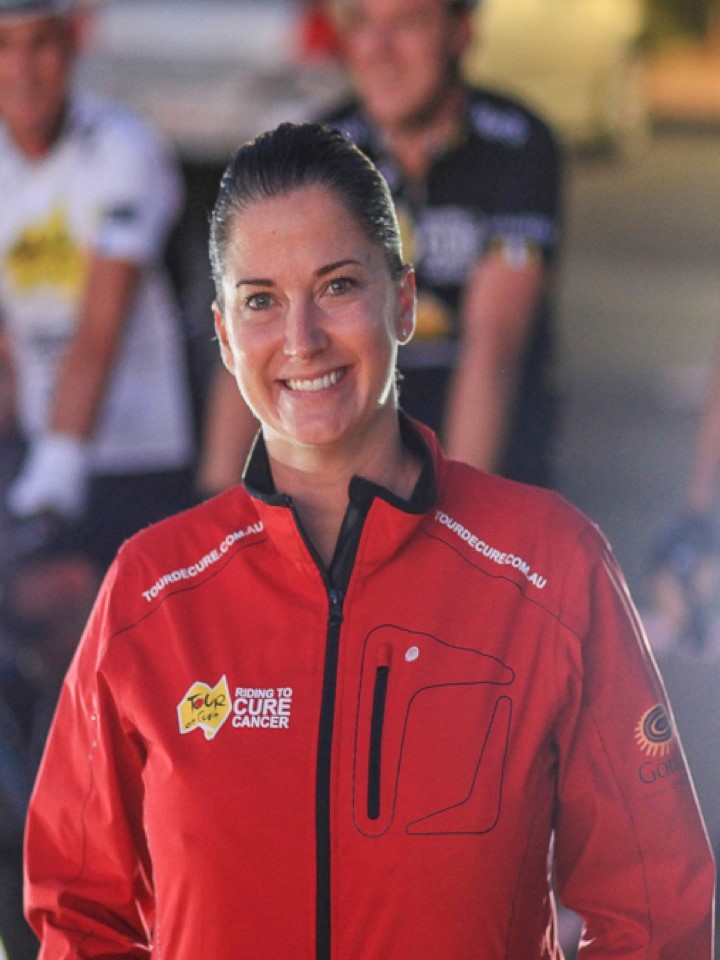 Since 2007 Tour de Cure has raised over $95 Million, which has funded 647 Australian Cancer Research, Support and Prevention Projects resulting in an incredible 96 major cancer breakthroughs. Tour de Cure has also engaged over 175,000 Australian school children with their "Be fit, Be healthy, Be happy" cancer awareness message.
Samantha's professional work in Media was recognised through winning the B&T Women in Media "People's Choice" Award in 2019. Samantha also works tirelessly to nurture and support young leaders as a volunteer mentor for the past decade. She is passionate about helping people achieve their goals, whatever they may be.
Join us to hear from Samantha and how we should;
"never doubt that a small group of thoughtful, committed people can change the world, indeed it is the only thing that ever has." -

Margaret Mead
Watch for the full details, including booking link,
on the flyer in early January
Christmas Gifts
Would you like to consider giving a gift to one of the Services we support?
Possible suggestions are:
A basket of goodies for a woman at the Manly Shelter,
Vouchers for mums who were in Refuge during Covid and now supporting, each other while living in transitional housing,
Christmas gifts for the children,
Gift cards for the women to use as needed.
A bag of non perishable food for distribution by Community Northern Beaches.
Why Zonta?
We believe in making the world a better place by empowering women.
We find joy in doing this in a supportive community of like-minded professionals from diverse countries and cultures.
Zonta stands for women's rights. We advocate for equality, education and an end to child marriage and gender-based violence.
Zonta expands opportunities for women and girls through our international education programs and service projects.
We shall not rest until women's rights are recognized as human rights.
Wishing everyone a very Merry Christmas and festive holiday season!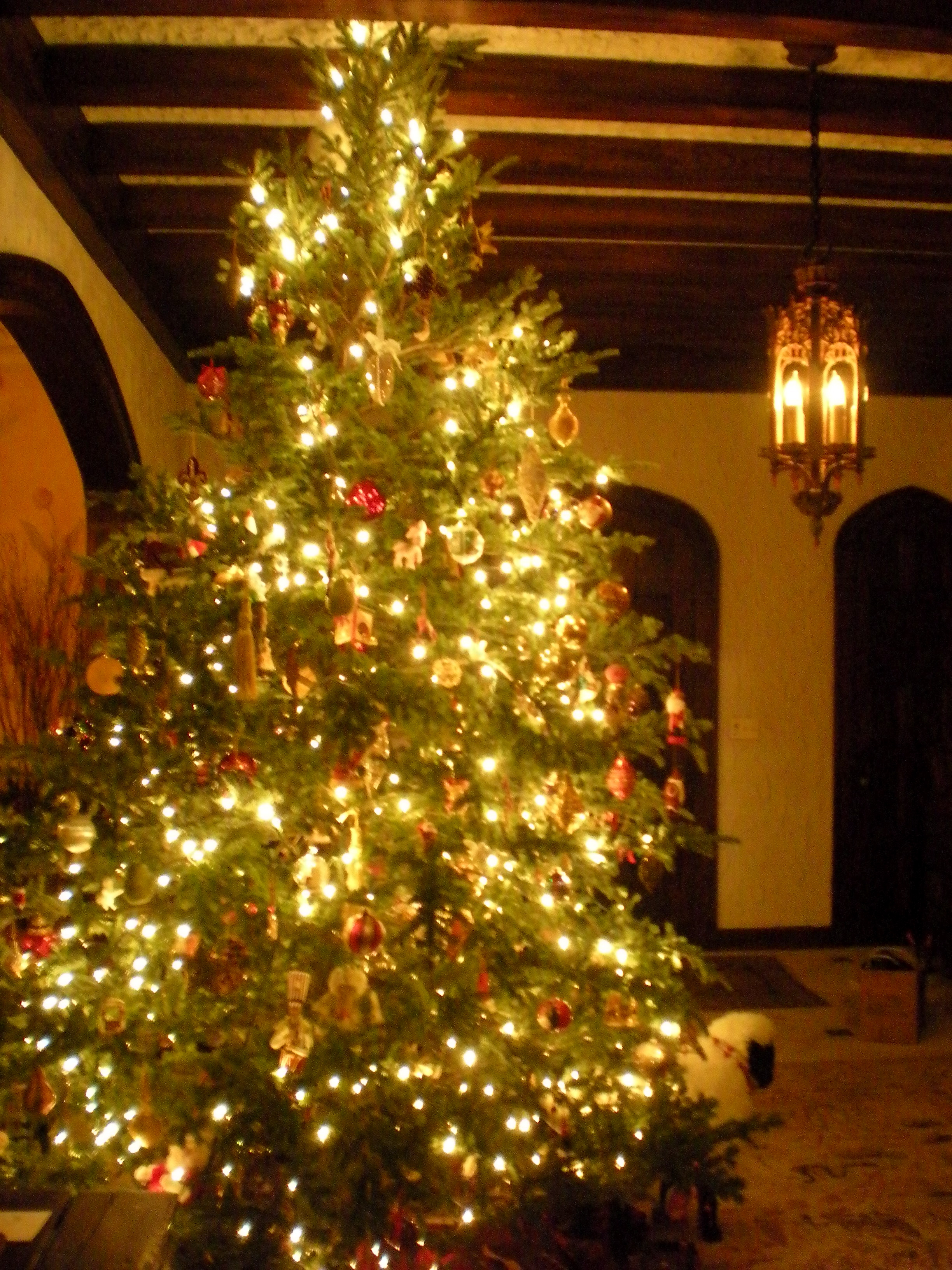 Petition: Wakehurst Parkway northbound bike-track carpark entrance after Sports Centre
The entrance to this Council Carpark is not only on 2 blind corners, the speed limit is 80 kilometres. I had a severe car accident on this same corner in 2018, I was hit 130ks head on and almost died. I was coming from Narrabeen, a car lost control around the corner and hit me head on. My son last week had an accident in exactly the same place heading towards Frenchs Forest when someone pulled out of the carpark and turned right towards Narrabeen.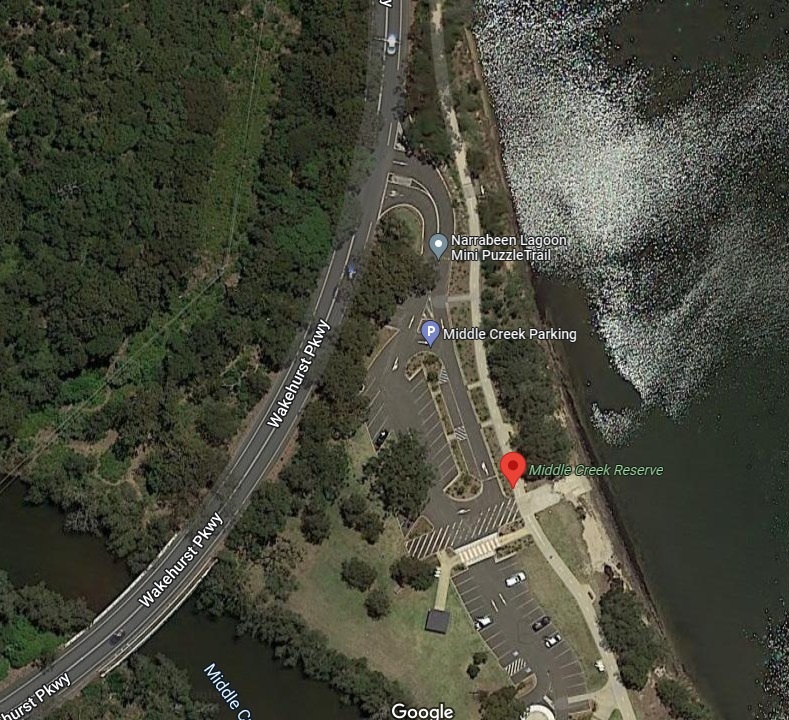 There needs to be something done regarding the dangerous position of this well used carpark. No right turn heading north and no right turn coming out of the carpark could address it in the short term.
Please sign this petition so we can get some action on this and save lives:
Lisa Raicevich
Catherine Park Scotland Island: Draft Landscape Improvements Plan
Council have been working closely with key internal and external stakeholders, and Scotland Island Residents Association (SIRA), to prepare a draft landscape improvements plan that considers all issues and recommendations raised.
The aim is to enhance the park's function and amenity whilst maintaining the open space landscape character by:
improving the amenity and management of existing facilities
improving the arrival experience to Catherine Park
managing vehicles (buggies) to improve pedestrian access & safety
managing water craft storage and improving access to water
improving pedestrian connections to the park and between existing community buildings to provide a more cohesive outdoor community space
enhancing existing foreshore and open grassed areas to cater for a range of recreational activities and community events
investigating and implementing appropriate treatments to address drainage issues in the park
View the concept plans
HERE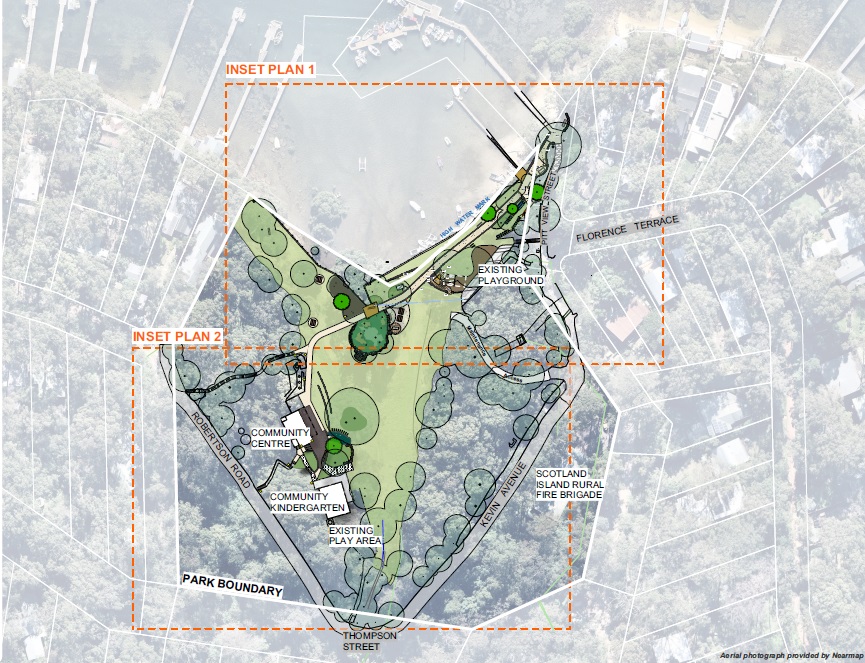 Timeline for works
Funding is available to undertake the playground renewal in the 2023-24 financial year.
Potential improvement works will be funded through a budget bid and key aspects of the design will be delivered in stages based community feedback on priority improvements
Other potential improvement works will be prioritised and delivered based on:

community feedback
available funding in future Capital Works Programs
grant opportunities
alignment with other related works.
Feedback invited
Your feedback will help Council understand what is important to the park's users. View the draft concept plans below and have your say by:
completing the comment form here
emailing council@northernbeaches.nsw.gov.au
writing to council marked 'Catherine Park, Scotland Island - Draft Landscape Improvements Plan', Northern Beaches Council, PO Box 82 Manly NSW 1655.
Comments close December 18 2022
All comments will be treated as public documents and made available on request.
Monika's Doggie Rescue: Pets of the Week
Soldier
12yo - Mini Poodle X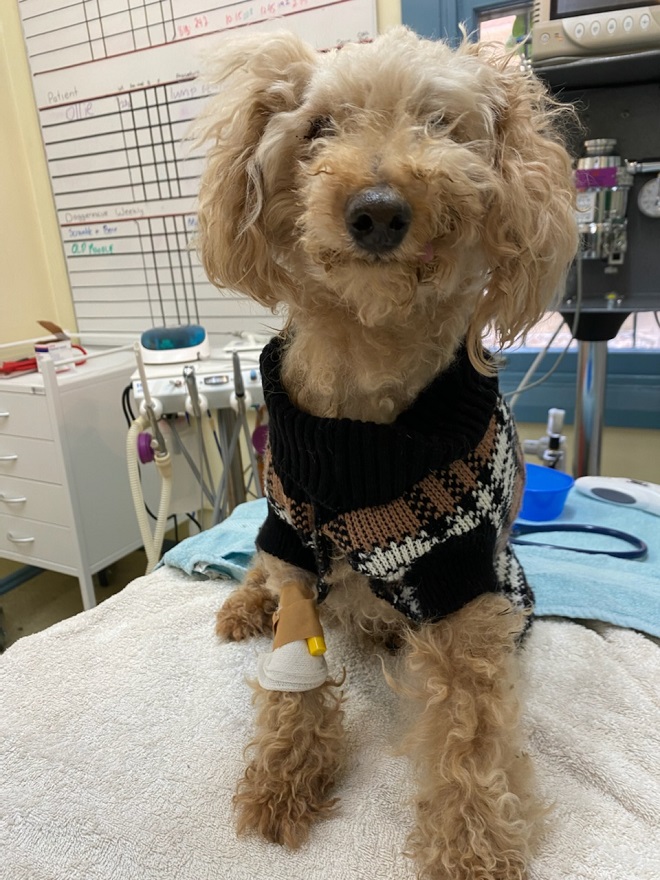 Soldier a gentle mature poodle was handed in at the pound with the worst mouth of dental disease the pound staff had ever seen . He could not eat as he was in so much pain. He had a full mouth extraction and has a couple of gum grafts. Whilst he was under our vets also gave him a short clip as his coat was so matted and urine soaked. This little boy is just so happy now, tucking into his soft cooked chicken. It was a big ordeal for him but he has recovered well, and his bloods suggest he is in good health. He is enjoying the company of other small dogs and a little TLC. Soldier is now looking for a retirement home with a family who understand poodles and give him the spoiling he deserves. He has separation anxiety and is looking for a family where someone is around and suits apartment living. He has a non-shedding coat that needs regular clipping and weighs 5.3kg. If you would like to support him on his journey :https://www.facebook.com/donate/816509176246848/
All our dogs come desexed, C5 vaccinated, heartworm free and microchipped. Also included for the love and health of our dogs is a free Health and Wellness Voucher with our DoggieRescue Vet. His adoption fee is $400. To find out more call DoggieRescue on 9486 3133 or email Monika@DoggieRescue.com. RON R251000024
Marie
Dwarf Rabbit - 5yo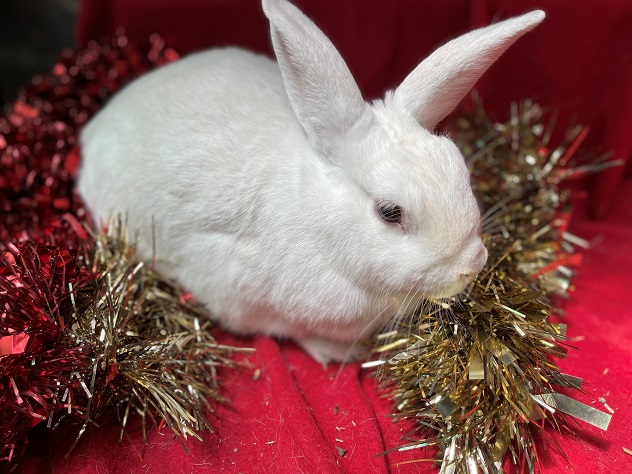 Marie, an adult Dwarf X is a sweet easy to handle girl who came to our clinic as a stray. She has been with other rabbits in the past but also happy to be a single bunny. She is desexed, vaccinated and chipped. She is about 4 years and weighs 2.5kg. She is social with other rabbits. She comes desexed, vaccinated and microchipped. Her adoption fee is $150. To find out more call DoggieRescue on 9486 3133 or email Monika@DoggieRescue.com. RON R251000024
Mona Vale Hospital Auxiliary Stalls
The Mona Vale Hospital Auxiliary members are having a stall at Pittwater Place on the first Saturday of every month from 9am to 3pm selling knitting for babies and children, beanies, bedsocks and scarves for oldies, sewing items, craft and jams, raising funds for the rehabilitation and palliative care units.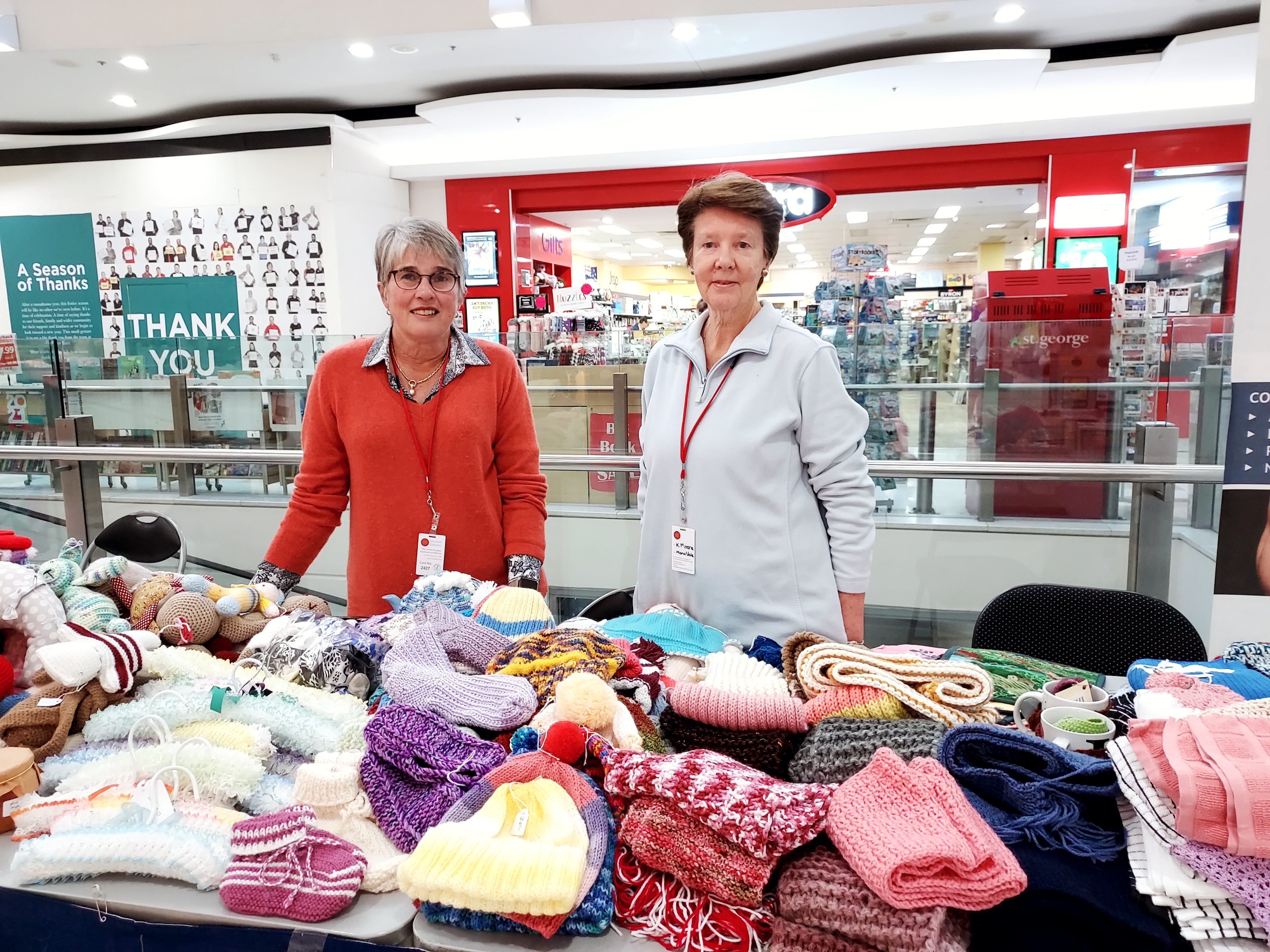 Community invited to comment on the Conservation Zones Review and Technical Reports
As Northern Beaches Council moves towards developing a single planning system for the whole Council area, as required by the NSW Government, an important step in the process is the review of our conservation zones.
Conservation zones (previously known as Environmental zones) are used in a council's Local Environmental Plan (LEP) to identify and restrict inappropriate development in areas with high environmental values or that are subject to hazards such as bushfire or flooding.
The Conservation Zone Review will help Council establish which land areas are included in conservation zones in the new Northern Beaches LEP. It contains a review of Conservation zones used in in our four current LEPs, a proposed methodology to establish a consistent set of Conservation zones across the area, and maps of proposed Conservation zones based on that methodology. The Review is based on comprehensive set of technical studies that identify and map areas subject to a range of hazards or with important environmental qualities.
Mayor Michael Regan said while most of the community will see little change to their existing zoning, we want to make sure we've got the balance right.
"The aim of this review is not just to deliver consistency across our area but to make sure we apply the right zoning to the right areas using the best available knowledge," Mayor Regan said.
"We want to protect the precious environment that makes our area special, and also keep our community safe from hazards like flood and bushfire.
"Being in a conservation zone doesn't mean you can't build a new house or add an extension – just that you'll need to take the environment or hazards into account, when you do so.
"The Review is informed by multiple technical studies and provides a strong starting point for a considered discussion about our future Conservation zones.
"Now it's important we hear from our community. Have we got it right? I encourage everyone to have look at what is being proposed, see what it means for you, and let us know what you think."
Detailed information will be available on Council's Your Say website, including an online mapping tool showing affected residents what their current zone is and what is proposed.
Public exhibition of the Conservation Zones Review and Technical Reports starts Friday 2 September and continue for an eight-week period
until December 2nd for the Biodiversity Planning Review reports.
Visit the project on the Your Say website to get involved, at:
JP Public Register
You can find a Justice of the Peace (JP) using the online Public Register. You can search by postcode, name of a JP, day of availability, language spoken and JP registration number.
The register lists a JP's location, availability and telephone number. Please note that JPs are volunteers and may not be available at all times.
​
Click here to access the JP Public Register
NB: There are 3 J.P's working in Pittwater RSL Sub-Branch office, we work every Monday (10:30am to 15:30)except on public holidays:
Terry Jones J.P.
Robert (Bob) Wood J.P.
Deborah Hendy(Carter) J.P
Rotary Upper Northern Beaches: get involved in something positive
At Rotary Upper Northern Beaches, we are always welcoming new members. We find that new members bring new ideas, energy and opportunities.
There is something for everyone in Rotary and you can apply your skills for the betterment of our community. This can include anything from cooking a BBQ, to managing a fundraising project, to helping with marketing and social media. You can even get the opportunity to serve on our Board.
We have been quite active in the community over recent and coming weeks, including;
      - The Beach To Beach Fun Run (held on 28 August)
      - The Bobbo (Bobbin Head Cycle Classic, held last Sunday 18 September)
      - Our Annual Charity Golf Day (To be held this Thursday 29 September at Monash Country Club)
      - Cooking the BBQ at The Annual Australian Pipe Band Championships next weekend 1 & 2 October at Rat Park).
These are just a few examples of our fund raising and community activities.
If you are looking for a way to give back to the community, while meeting some great people and having some fun with it, please come and check us out. Our next meeting is this Wednesday 28 September at The Sands Hotel Narrabeen (6pm Dinner in the bistro for 7pm Rotary meeting upstairs).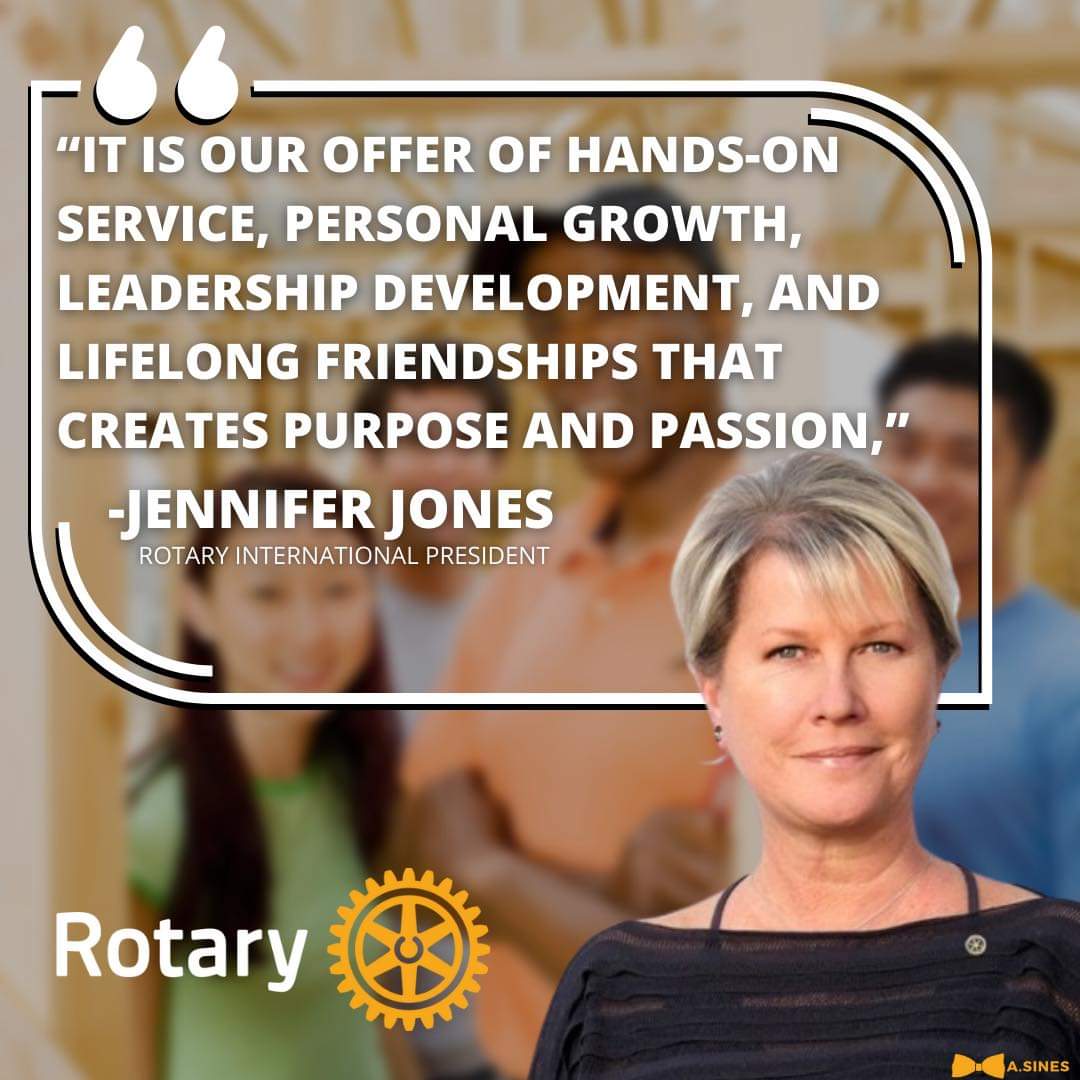 Please Slow Down: Wildlife Crossing
Phoebe the Swamp Wallaby weighed less than a kilogram when she was orphaned on the roadside after her mother was hit and killed by a vehicle. Fortunately, Phoebe was uninjured, taken to a local vet and raised and then released by Sydney Wildlife volunteer Jane.
While Phoebe was fortunate, other native birds and animals are not so lucky.
So, if you're returning home after your summer holiday (or just out and about on Australia Day), please slow down - particularly at dawn and dusk and in areas identified with wildlife crossing signs, for your safety and the welfare of our wildlife.
Please contact Sydney Wildlife Rescue on (02) 9413 4300 for advice if you hit a native animal or come across an injured one while driving. It is helpful if you can provide an accurate location or landmark to assist our rescuers who will pouch check marsupials for joeys, so little lives like Phoebe can be saved.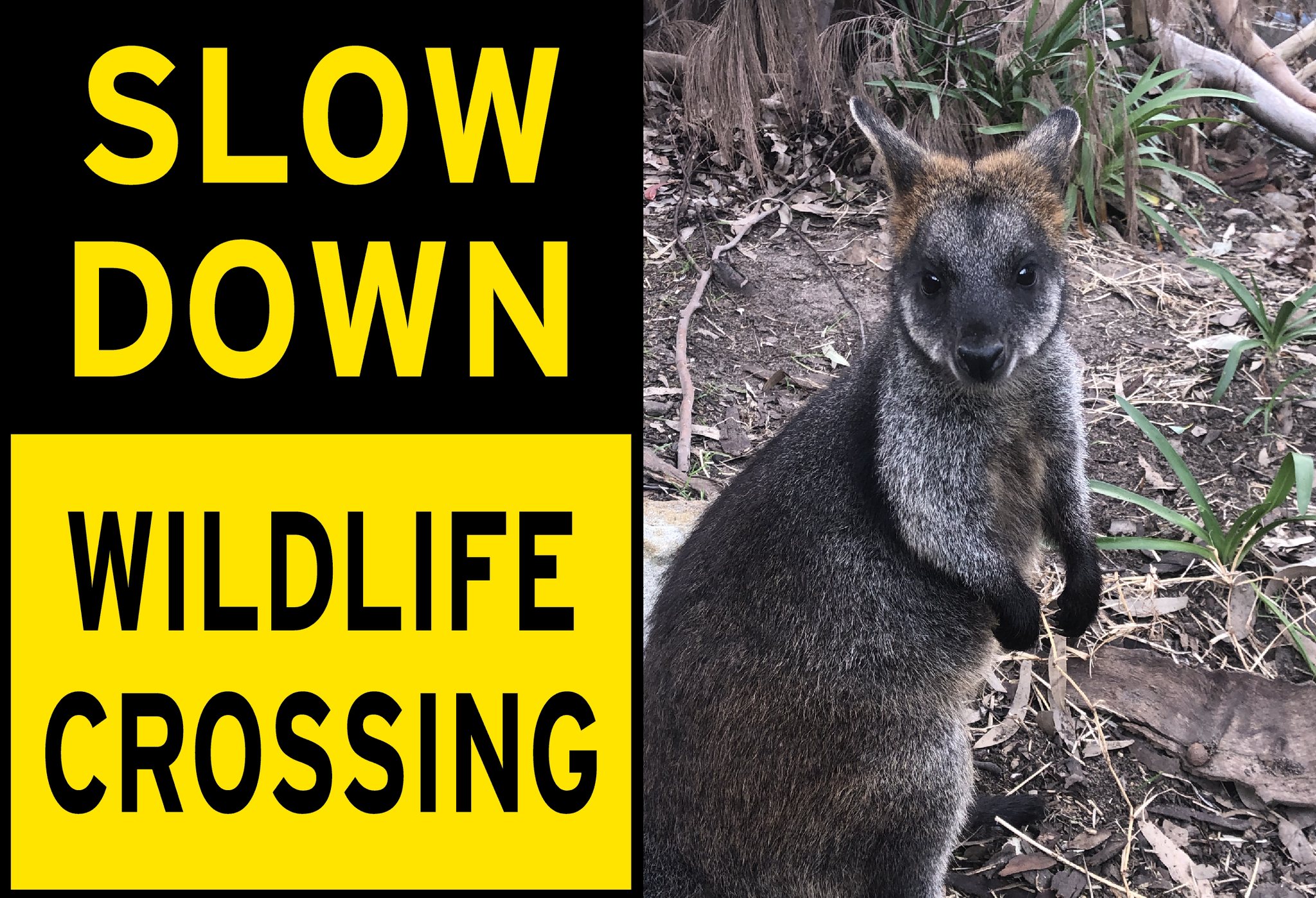 Photo: Phoebe the Swamp Wallaby by Jane
Notice by Sydney Wildlife Rescue
Community News
Community News Pages list articles that ran each week as well as reports run in other pages: Inbox and Environment News archives etc.
March 2013 April 2013 May 2013 June 2013 July 2013 August 2013 September 2013 October 2013 November 2013 December 2013
January 2014 February 2014 March 2014 April 2014 May 2014 June 2014 July 2014 August 2014 September 2014 October 2014 November 2014 December 2014
January 2015 February 2015 March 2015 April 2015 May 2015 June 2015 July 2015 August 2015 September 2015 October 2015 November 2015 December 2015
January 2016 February 2016 March 2016 April 2016 May 2016 June 2016 July 2016 August 2016 September 2016 October 2016 November 2016 December 2016
January 2017 February 2017 March 2017 April 2017 May 2017 June 2017 July 2017 August 2017 September 2017 October 2017 November 2017 December 2017
January 2018 February 2018 March 2018 April 2018 May 2018 June 2018 July 2018 August 2018 September 2018 October 2018 November 2018 December 2018
January 2019 February 2019 March 2019 April 2019 May 2019 June 2019 July 2019 August 2019 September 2019 October 2019 November 2019 December 2019
January 2020 February 2020 March 2020 April 2020 May 2020 June 2020 July 2020 August 2020 September 2020 October 2020 November 2020 December 2020
January 2021 February 2021 March 2021 April 2021 May 2021 June 2021 July 2021 August 2021 September 2021 October 2021 November 2021 December 2021
January 2022 February 2022 March 2022 April 2022 May 2022 June 2022 July 2022 August 2022 September 2022 October 2022 November 2022
Speed humps on McCarrs Creek Rd: please share Wildlife Data
Local wildlife rescuers are asking all members of the public to report any roadkill
on McCarrs Ck Rd or any other road in the NB (Wakehurst Parkway or Mona Vale Road for instance) on www.wildlifemapping.org
It records the GPS position, date, sex, species. Photos can be added as they help in identification
The data is then forwarded to OEH and Transport NSW as it can help establish the best places to place mitigation.
Thanking
you all in advance for your help with
this
. T
here is so much wildlife on the move in our area at present due to various pressures. Although we have had pictures
sent to us
, many of these have no date or location.
There is a database that volunteers maintain but this needs three pieces of information:
The position via GPS or road and suburb
The date
The animal