August 22 - 28, 2021: Issue 507

Early Spring Chores For Great A Summer Outdoors: Clean And Reseal Your Wooden Deck Area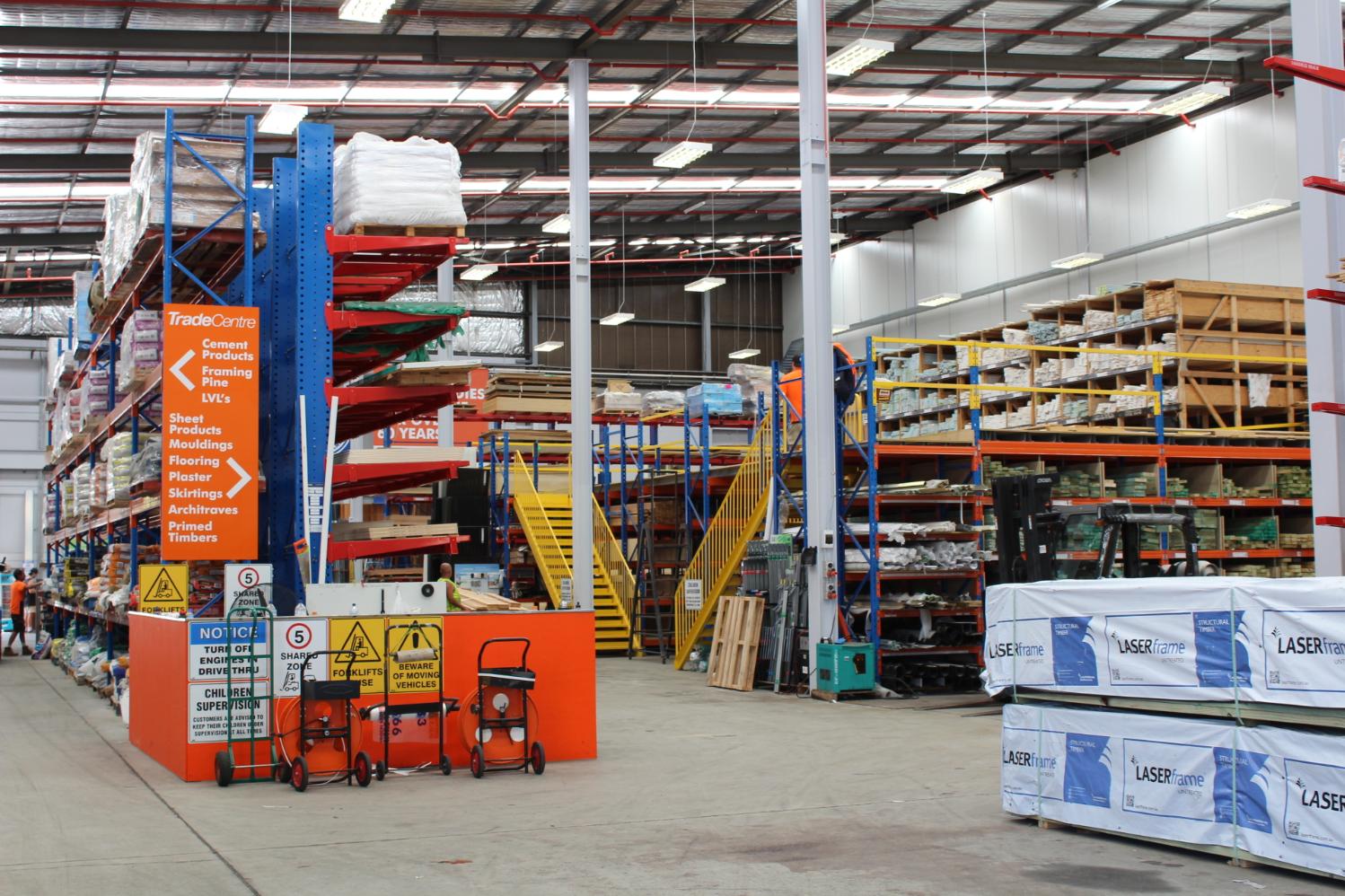 A wet Spring has been forecast by the Australian Bureau of Metrology along with above average temperatures which means this is perfect weather for planting out your garden or getting outdoor undercover spaces ready so you can host in-house BBQ's for those who live with you.
This week a few tips and tricks for refurbishing that outside wooden deck area.
The first part of this annual task is to clean the deck itself – high pressure water cleaners work well here or there are products designed specifically for cleaning decks. Johnson Brothers Mitre 10 stock these – just ask in store for advice on what suits your deck best and ensure you also buy a long handled stiff bristled applicator – will save your back! Safety measures, including click and collect, are specified below.
Deck finishes
Deck finishes fall into two categories: sealers and stains. Sealers are clear finishes while stains are available in different "tones" or colours. Both sealers and stains penetrate the wood, stand up to foot traffic and protect from the elements. Paint, an opaque finish, forms a surface film on the deck and eventually shows wear from foot traffic, which is tricky to fix when reapplying the finish.
With so many deck finishes available, making the right choice may seem daunting. Take into consideration the location of your deck (does it get sun all day or shade?), what type of wood it is and how you want the finished, treated deck to look. Paint, clear finish, semi-transparent or opaque stain are all possible finishes.
Select a finish that will repel water, preserve the wood (with a mildew inhibitor) and screens out UV rays – the label should list all 3 features.
While clear deck finishes allow the natural grain of the wood to show through, they are not as effective as pigmented finishes at blocking UV rays. The best UV protection is found in a combination of pigments (colour) and chemical inhibitors, but even these must be re-applied every year. Another point to remember is that heavily shaded decks are prone to mildew. After the initial cleaning and finishing, apply a deck cleaner containing a mildew inhibitor on an annual basis.
Using coloured finishes
If you are looking to apply a coloured finish to your deck, the good news is that the more pigmented the finish, the more efficient it will be at blocking UV rays and the longer you can go without having to re-apply it (sometimes up to 3 years). However, heavily pigmented finishes are a little more difficult to apply as they can leave "lap marks" where the finish may not have been applied evenly. Choose solid-colour finishes made specifically for deck surfaces.
Deck finishes can be applied with a brush, pad, roller or sprayer. A roller or sprayer can get the job done quickly but you should use a brush for the first coat of finish on a new deck. Wood will absorb more finish if it is worked in with a brush which results in better protection. Be sure to use the right brush for the type of finish you are applying. Natural bristle brushes are usually recommended for oil-based finishes; synthetic brushes are best for water-based finishes.
Lastly - Do not apply product during midday when the sun and heat are at their height, choose early morning or late afternoon to finish the project. Whichever finish or method of application you choose, be sure to let each coat dry and cure for at least 3 days.
Unless it is constructed with composite material, a wood deck is a surface which must be maintained on an annual basis. Be sure to also check for exposed nails or screwheads and loose deck boards in steps and benches. While a deck is a big commitment, if treated with care it will offer many years of outdoor enjoyment to come.
Key Points for Cleaning your Deck
Remove debris from between deck boards using a putty knife. Pay special attention to the areas where deck boards cross the joists — the structural members underneath the decking.
Protect all shrubs and plantings. Wet them and cover them with plastic sheeting.
Thoroughly sweep the deck.
Choose an appropriate cleanser.
Cleaning the deck: Choose a cloudy day when the decking is cool and the sun won't evaporate the cleaner.
Let deck dry. Wait two days before sealing.

Wood deck: Use a paint roller, a garden sprayer, or a stiff-bristled brush broom to apply the cleaner. Don't let it pool. Don't let the deck dry until you've scrubbed it clean. Then let it soak according to manufacturer's instructions (usually about 10 minutes). Rinse thoroughly with clean water.
To clean wood railings: Working from the bottom up, apply the cleaner, scrub, and then rinse. Working from the top down splatters the cleaning solution onto dry wood where it can double-bleach the surface, leaving marks that don't go away when the lower area is washed. Working from the bottom up means you'll be splattering onto a wet surface where the cleaner is diluted, leaving no marks.
Re-Seal the Deck
Expect to reapply clear sealers and toners annually. Reapply stain finishes as needed (every other year is a good routine) using the same or a slightly darker colour. Be sure to wear gloves, a safety mask, and eye protection when applying stain and sealers.
1. Choose a two-day period when you'll have clear skies and moderate temperatures.
2. Lightly sand the deck. Use a pole sander equipped with 80-grit paper to remove any furriness caused by washing.
3. Replace any missing or popped nails and screws. Replace protruding nails with deck screws slightly longer than the nail. If a nail only slightly protrudes, you may do more harm than good trying to pull it out; simply nail back down.
4. Apply the sealer or stain. Use a roller to apply the sealer to the decking, covering three or four boards at a time. Use brushes and small rollers for railings, planters, and benches. Don't let the sealant dry or puddle. Two thin coats is better than one thick one.
Inspect and Repair Your Deck
When the weather is warm and dry, it's a good time to give your deck's structure a close inspection. Pay particular attention to any areas within 6 inches of the ground or close to sources of water, such as downspouts and planters.
1. Look for signs of rot. Probe structural members with a flat-blade screwdriver. Begin by checking stairs, especially where the stringers (the saw-tooth notched pieces that support the steps) meet the ground. Also check each perimeter post. If you can push the screwdriver a quarter-inch or more into a suspect area, you probably have rot.
Areas of rot that are no bigger than a fifty cent piece can be removed with a chisel, and the hole can be treated with wood preservative. Larger areas may require the structural member to be replaced. Consult a professional carpenter or builder for an estimate for repairs.
2. Inspect the ledger. Using a flashlight underneath your deck, pay special attention to the ledger — that all-important piece of framing that attaches the deck to the house. A damaged ledger is the cause of 90% of all deck collapses.
The ledger should be attached with lag screws, not just nails. The flashing — the metal cap that covers the top of the ledger and prevents moisture from getting behind the siding — should be free of rust and holes.
3. Check remaining joists, posts, and beams. Check all the hardware underneath, especially joist hangers, and replace any that are seriously rusted. Probe for signs of rot on the posts and joists. If anything looks doubtful, call in a pro to provide an estimate for any needed repairs. If a framing piece can't be easily removed and replaced, reinforce it. For example, if a joist shows areas of rot, you can add a splint of comparable pressure-treated lumber alongside it, attaching the splint with two or three 3-inch deck screws every 12 inches. Then chisel away the rotten area and paint the raw wood with preservative.
4. Check for cracks or rotten decking boards. Not all cracks are a structural threat, but they'll get worse with time. If you find damage, replace the piece.
5. Check the railing. Give it a good shake to be sure posts are not loose or damaged — loose connections may be remedied by drilling pilot holes and adding galvanized lag screws. Look for cracks that, over time, may have developed around fasteners such as nails or screws. To remedy, remove the fastener and seal the crack with an exterior-grade adhesive. Then, drill a new pilot hole and add a new galvanized deck screw.
Climate outlook overview
Issued: August 19, 2021 by BOM
Spring (September to November) rainfall is likely to be above median for the eastern two-thirds of Australia. However, below median rainfall is likely for patchy parts of western WA and western Tasmania.
Maximum temperatures for September to November are likely to be above median for the northern tropics and far south-east Australia. Below median daytime temperatures are more likely for south-east Queensland, extending into northern NSW.
Above median minimum temperatures for September to November are very likely for all of Australia, except southern WA, where the chances of warmer or cooler than median nights are roughly equal, with south-west WA likely to have below median nights.
The negative Indian Ocean Dipole is forecast to continue for spring, and large parts of the eastern Indian Ocean are warmer than average. This can favour above average winter–spring rainfall for parts of Australia. The El Niño–Southern Oscillation is neutral, with cooling of the tropical Pacific likely in the coming months. This may also be increasing the chances of above average spring rainfall for much of eastern and northern Australia.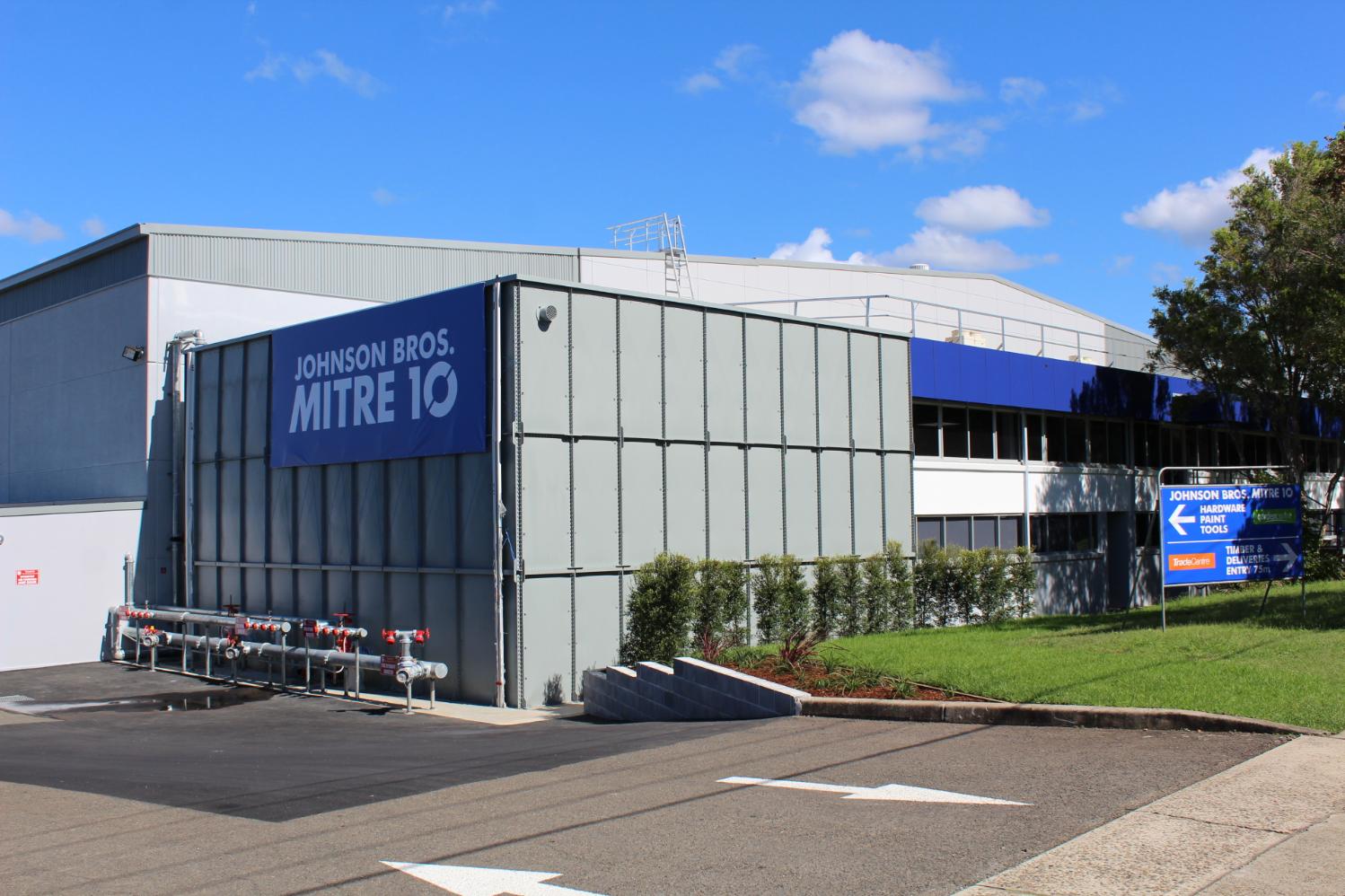 Johnson Bros Mitre 10 Is Open
We understand that this is a tough situation for everybody and implore the community to be supportive of each other.
Following the recent NSW Health advice, as a provider of hardware, garden supplies and building supplies, we're pleased to say that all Johnson Bros Mitre 10 stores, Harper Timber and Narrabeen Trade Centre are operating as per our usual hours.
We count ourselves fortunate to be considered essential and will work responsibly to serve the community to the best of our ability.
FREE Retail Deliveries.
Shop online 24/7 through mitre10.com.au and receive FREE delivery for all online retail orders over $100 and under $40kg or pick up in store with our Click 'n' Collect service.
We do remind customers that when instore to please adhere to the following: wear a mask, use the hand sanitiser provided, maintain social distancing, check in with the QR code.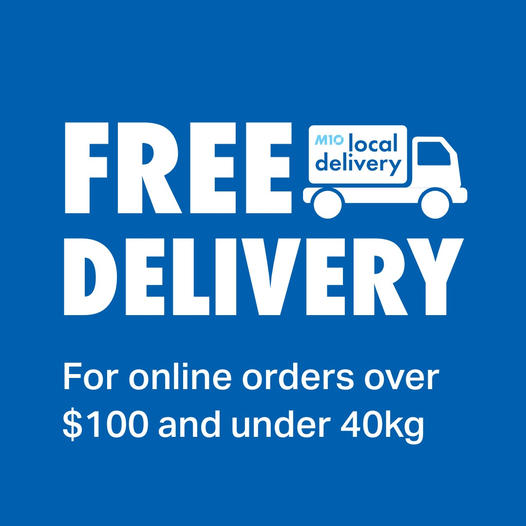 Johnson Brothers Mitre 10: Shop Online Options
Intending to keep our customers and staff safe, we present some additional ways for both our retail and trade customers to do business with us.
Trade and Retail Pick Up
Express Pick up Mona Vale
- Call Johnson Bros Mitre 10 Mona Vale, and we will pick & pack your order and have it ready for you to pick up in 2 hours. (Stocked Lines Only)
- Drive into our undercover Trade Drive-Thru area at 73 Bassett St Mona Vale, and your order will be ready for pick-up.
- Our team members will help you with your load and finalise payment/paperwork
Express Pick up Avalon
- Call Johnson Bros Mitre 10 Avalon, and we will pick & pack your order and have it ready for you to pick up in 2 hours. (Stocked Lines Only)
- Drive into our back lane off Bellevue Avenue, and your order will be ready for pick-up.
- Our team members will help you with your load and finalise payment/paperwork
Online Retail Stores Go Live
We've launched two eCommerce sites offering 2hr pick up in-store and flat rate delivery options on the northern beaches*.
Jbhmv.com.au (Mona Vale)
Jbhav.com.au (Avalon)
With the ability to leave the product on your doorstep, this provides an option of an entirely contactless transaction.
*Flat rate delivery is not available to trade sales, building supplies and trade quantities
** The stock availability is updated nightly, which may mean the stock is unavailable when the order is placed
Trade Delivery to Site
Maybe not new, but certainly worth a mention again!
We can get almost anything delivered quickly onto site!
As always ring the trade desk direct on 9999 0333 and let them know what you need!
Final Thought
Like everyone, we have found ourselves in a new and uncertain environment, but we're setting up (and digging in) for the long haul!
We want to acknowledge that the decision to retain over 120 staff and meet any future challenges head-on, could not have happened without the continued support you provide us as customers.
Thank you and stay safe,
The Johnson Family

Products And Tools To Help You Get It Done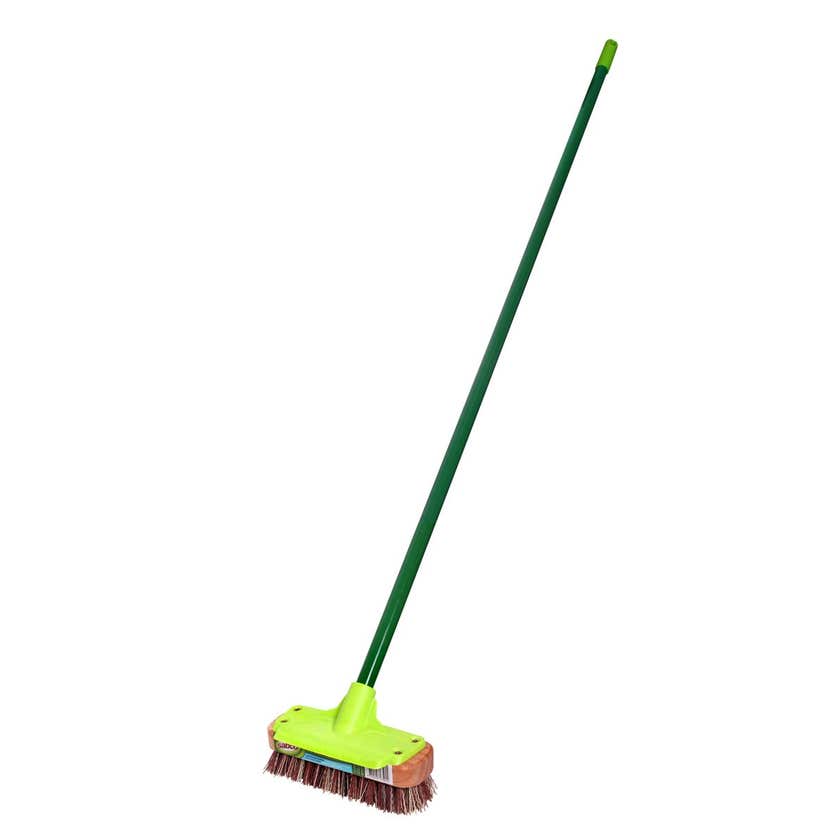 Sabco Timber Deck Scrub with Handle: $12.00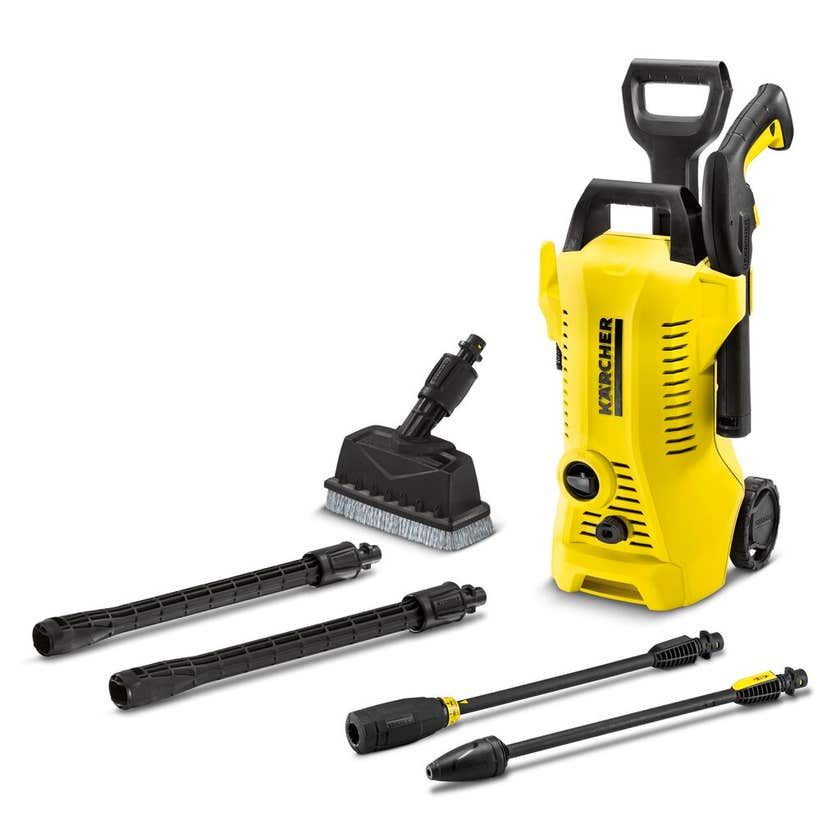 Karcher Pressure Washer K2 Full Control Deck: $199.00
1750 psi, K2 full Control + Deck kit, 1400W, Vario lance, Dirt blaster, PS20 deck Scrubber, Quick connect hose and gun, 6m hose, 61/min.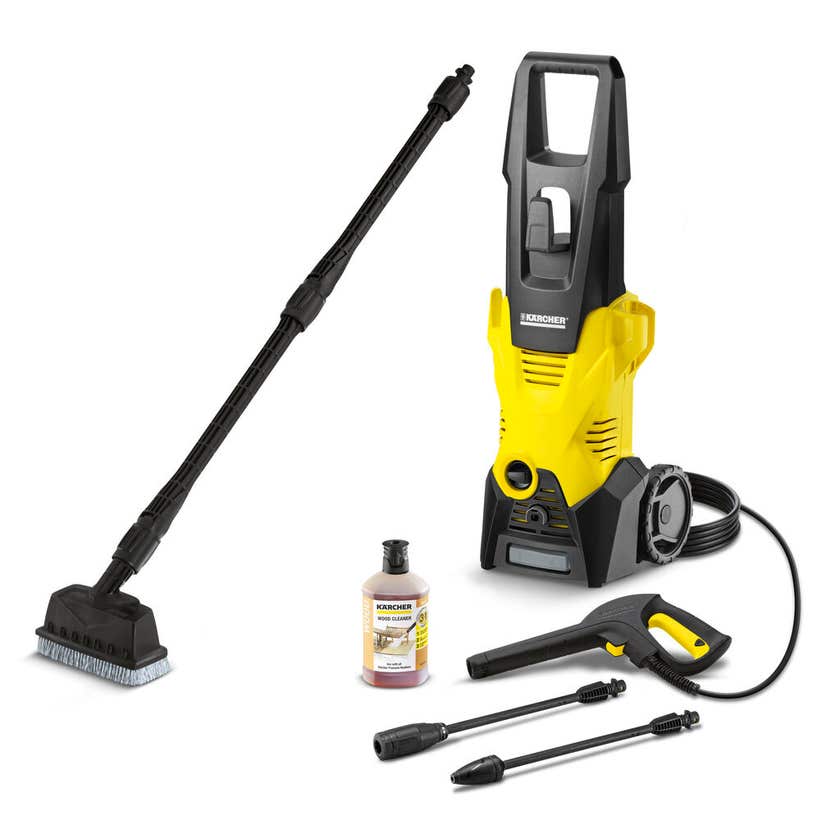 Karcher K3 Deck Pressure Washer: $279.00
Includes power scrubber attachment, 8m high-pressure hose. Suitable for occasional jobs around the home such as bicycles, garden fences or motorcycles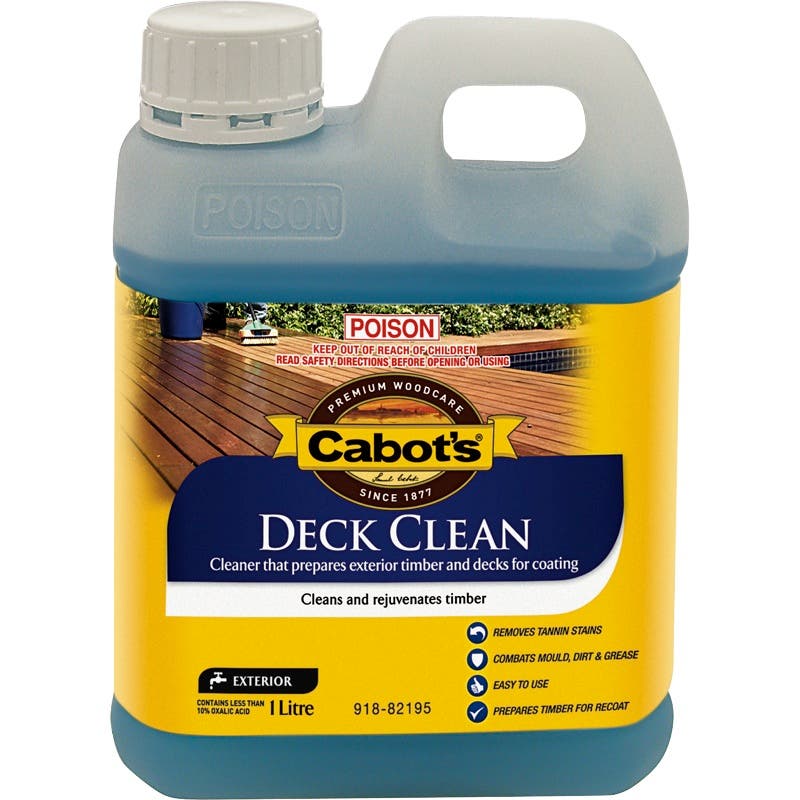 Cabot's Deck Clean: from $15.90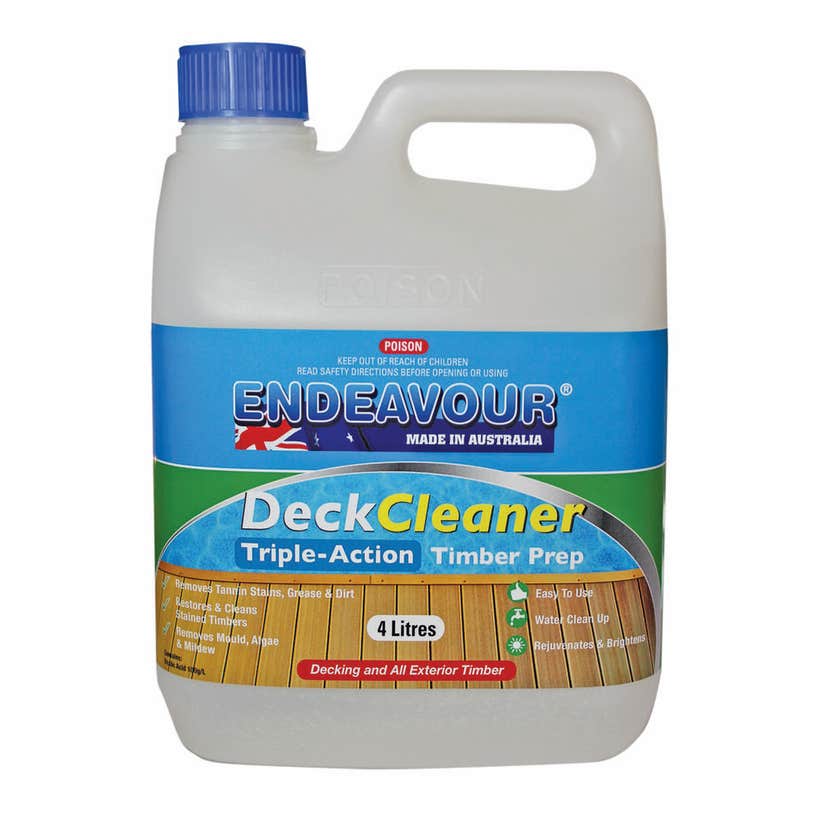 Endeavour Deck Cleaner 4L: $35.00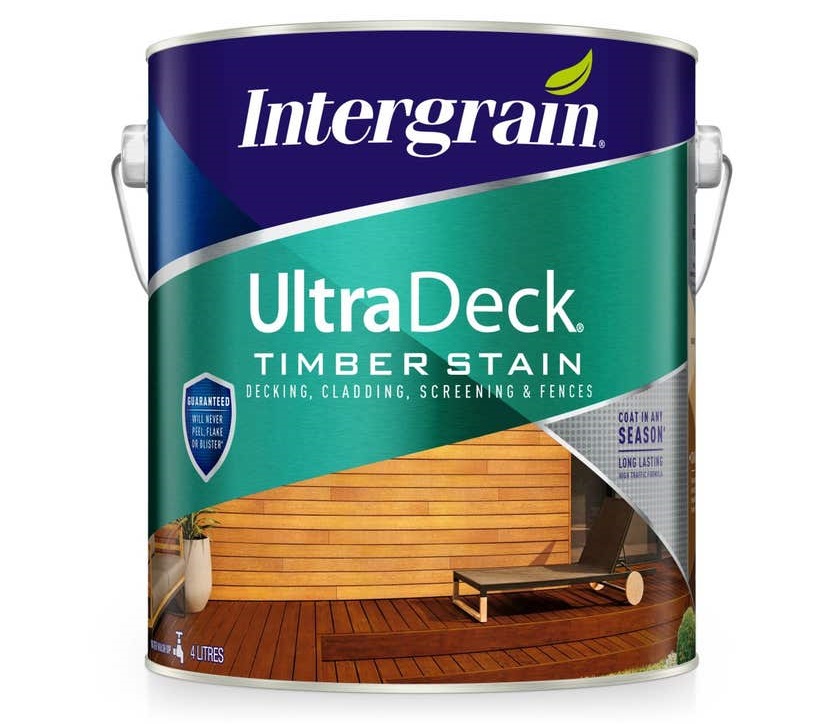 Intergrain UltraDeck Timber Stain Merbau 4L: $139.00
Long lasting, water based stain. Transforms timber colour. Revives weathered and faded timber. Dirt and dust repellent. UV protected and weather resistant.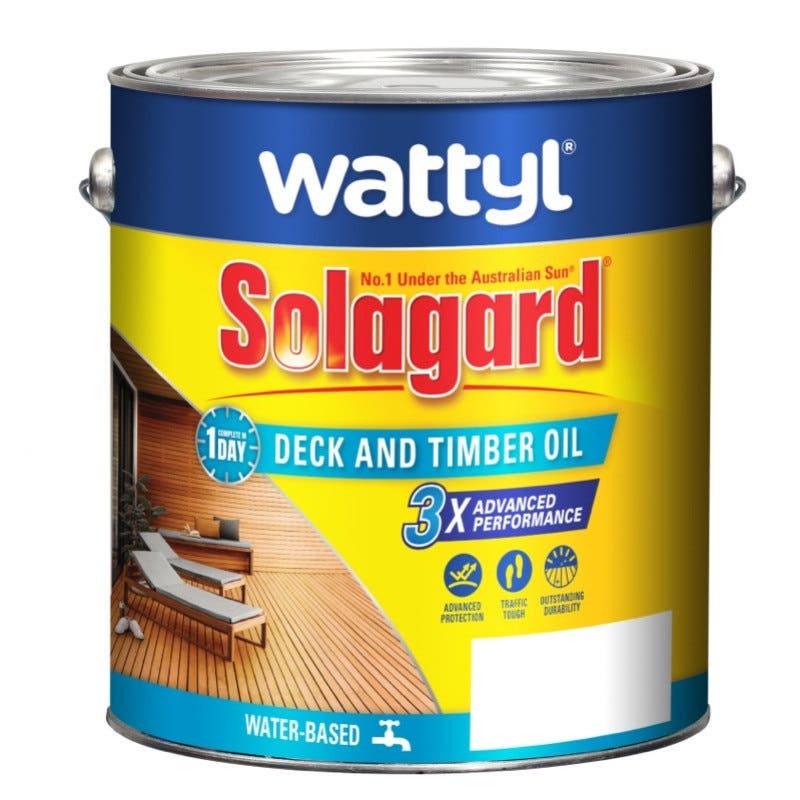 Wattyl Solagard Deck & Timber Oil 4L: $89.00
Jarrah. Water based. Breathable, water repellent & UV protection. Low VOC, low odour, better for the environment.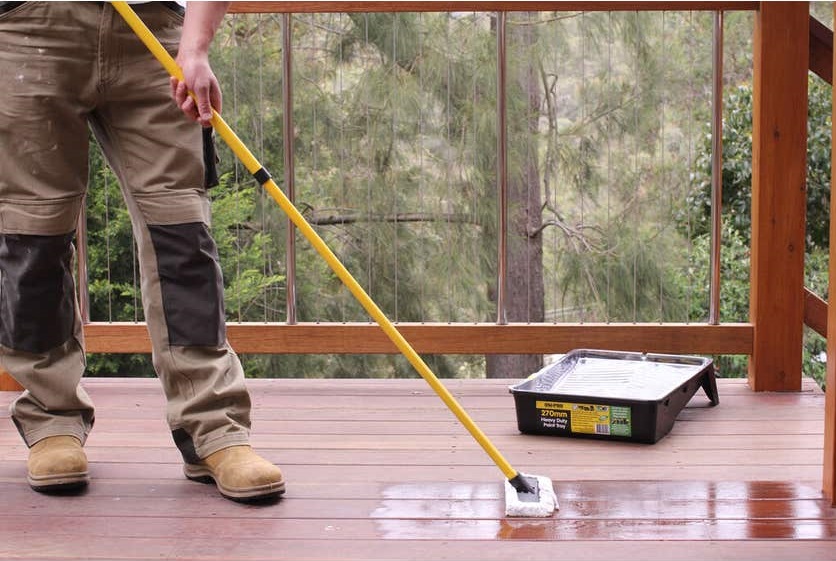 Uni-Pro Floor & Decking Applicator: $32.00
The ultimate applicator for decking and interior floorboards. Adjustable pole and deck scrub. 230mm Pure sheepskin applicator.
JBH Design Centre
JBH Design Centre is a tool for builders and DIY'ers to assist in the fit out of houses. It has displays of kitchens, Bathrooms, Doors and Storage as well as knowledgeable staff to assist in making house fit out painless.
Visit: http://jbhdc.com.au/
On Facebook: https://www.facebook.com/design.centre.jbh/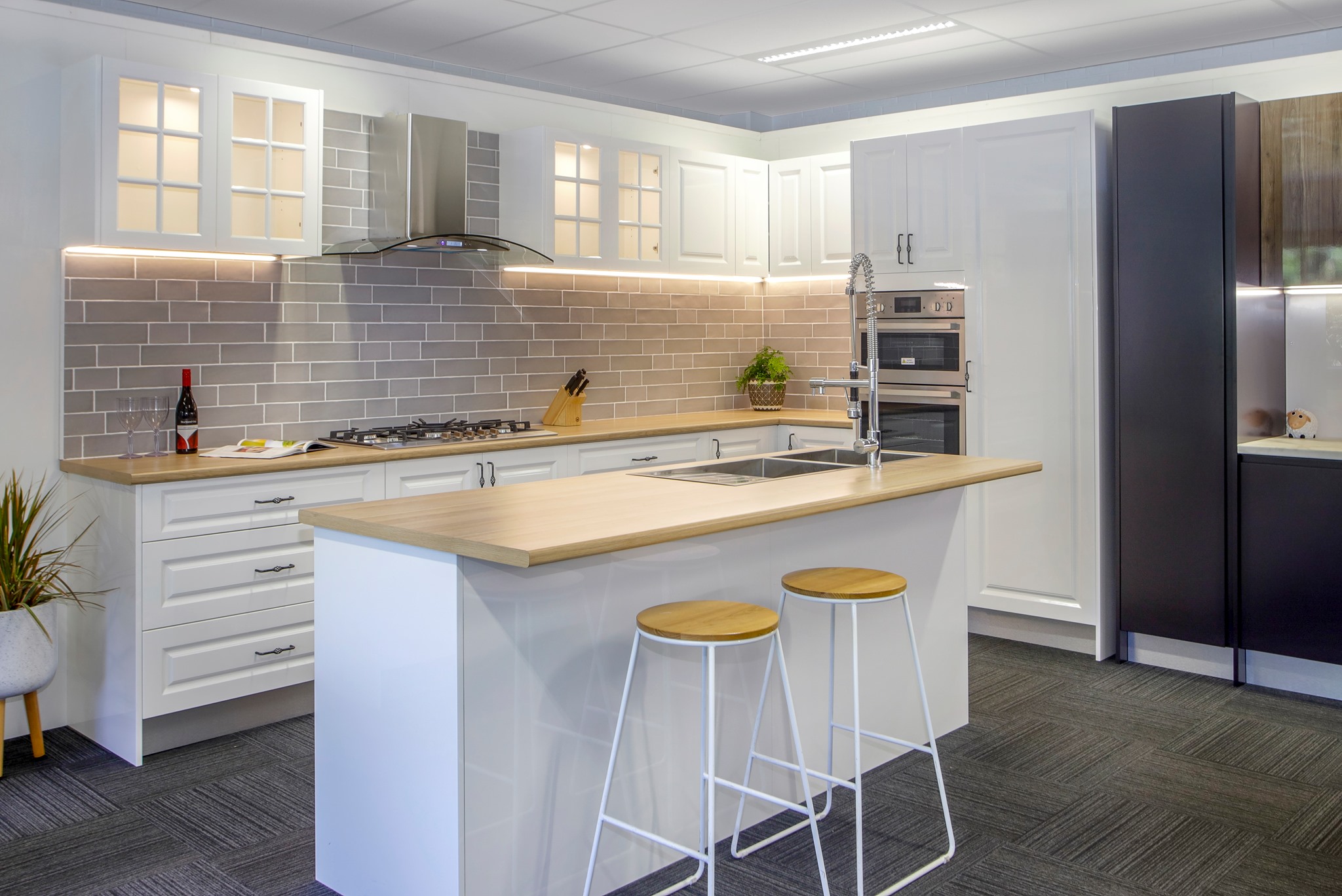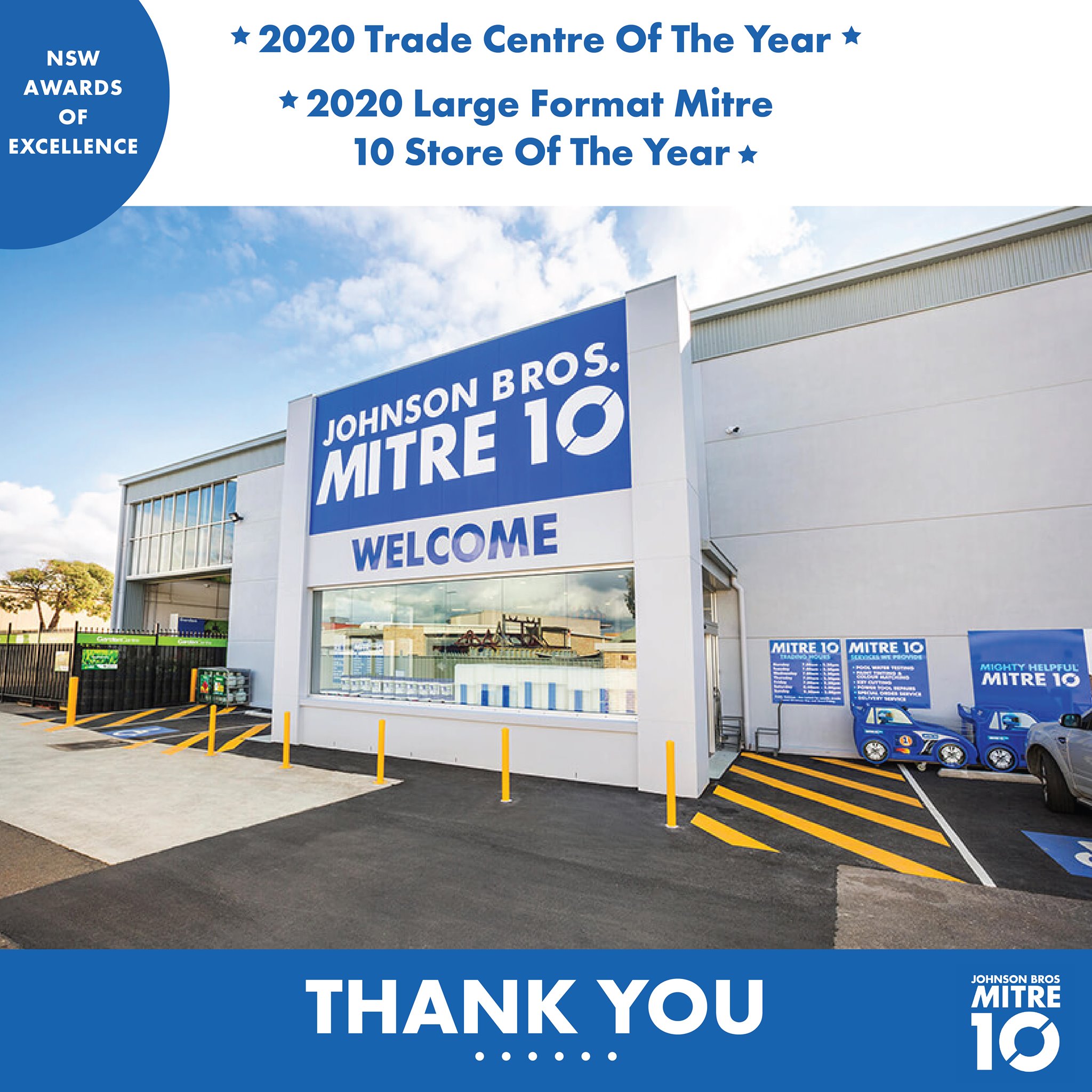 We want to thank all of you for supporting and trusting us through this 2020, without you we could not be receiving these two important awards.
Thank you for being our customer and thanks to all our great staff for making this possible especially though this full of surprises year.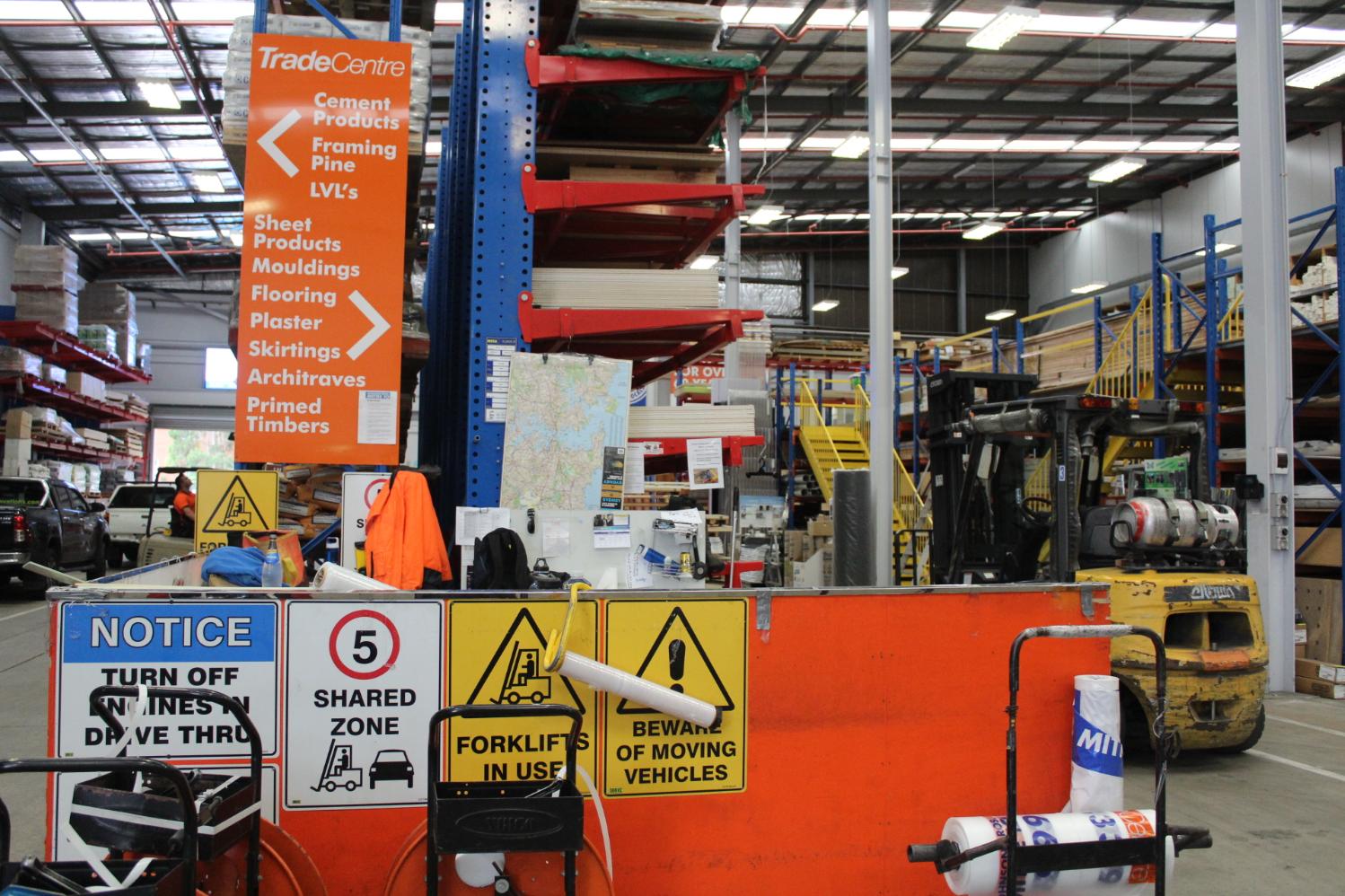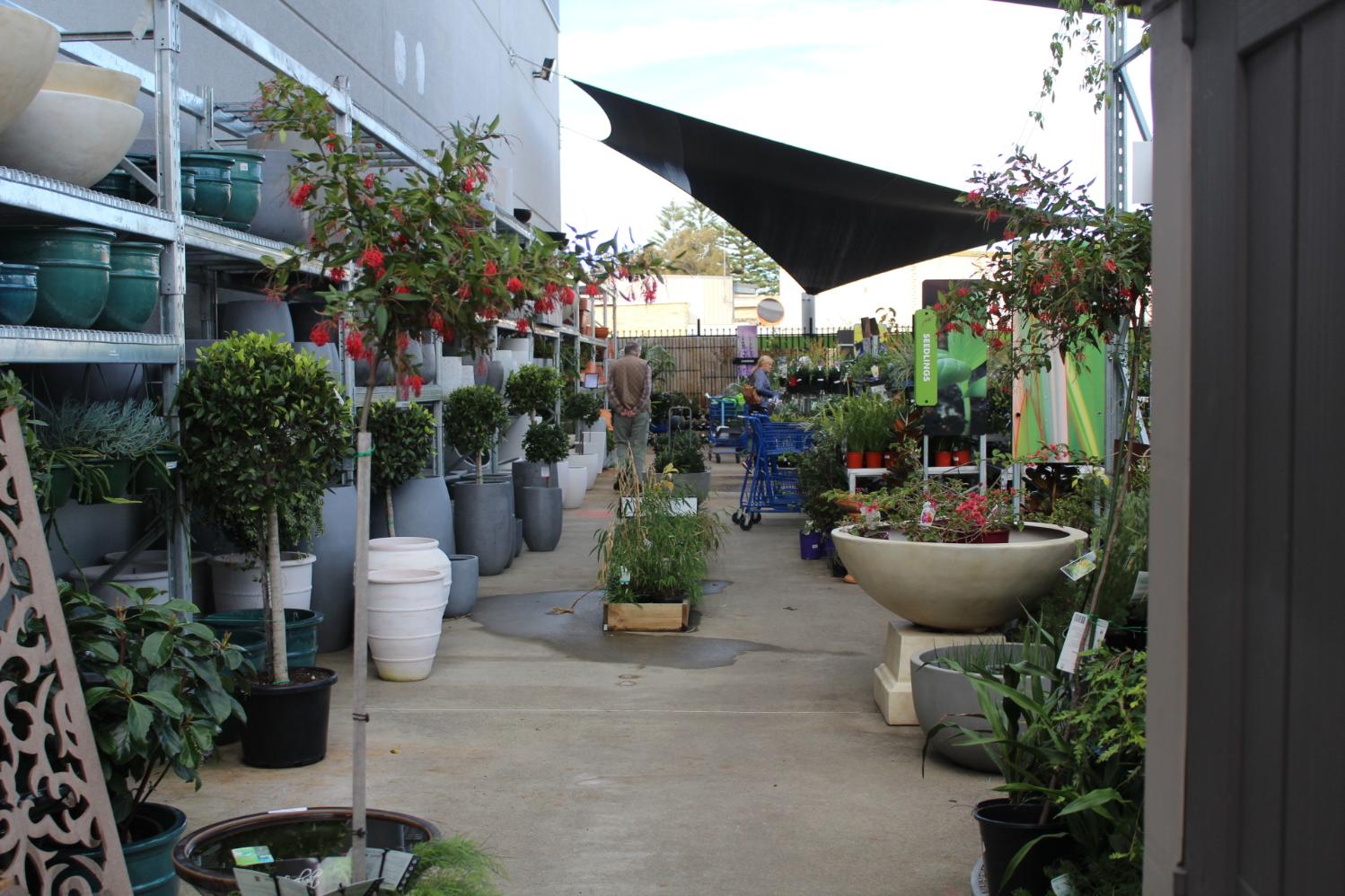 Green Life Garden Centre at Johnson Brothers Mona Vale has a great stock of seedlings, native and other plants and all you need to get gardening in brilliant Autumn weather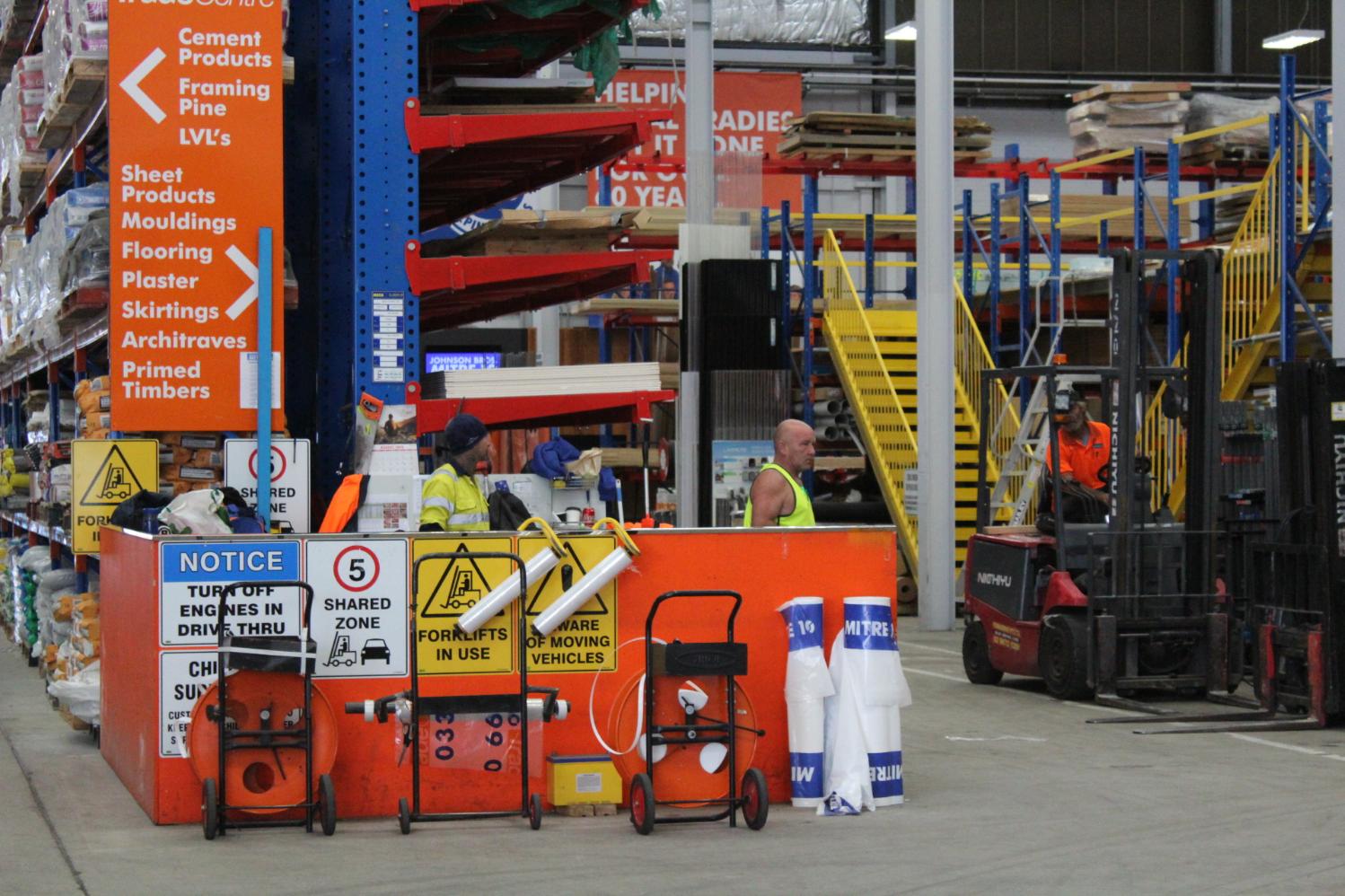 Johnson Brothers Mitre 10 Trade Centre at Mona Vale - everything you need under one roof.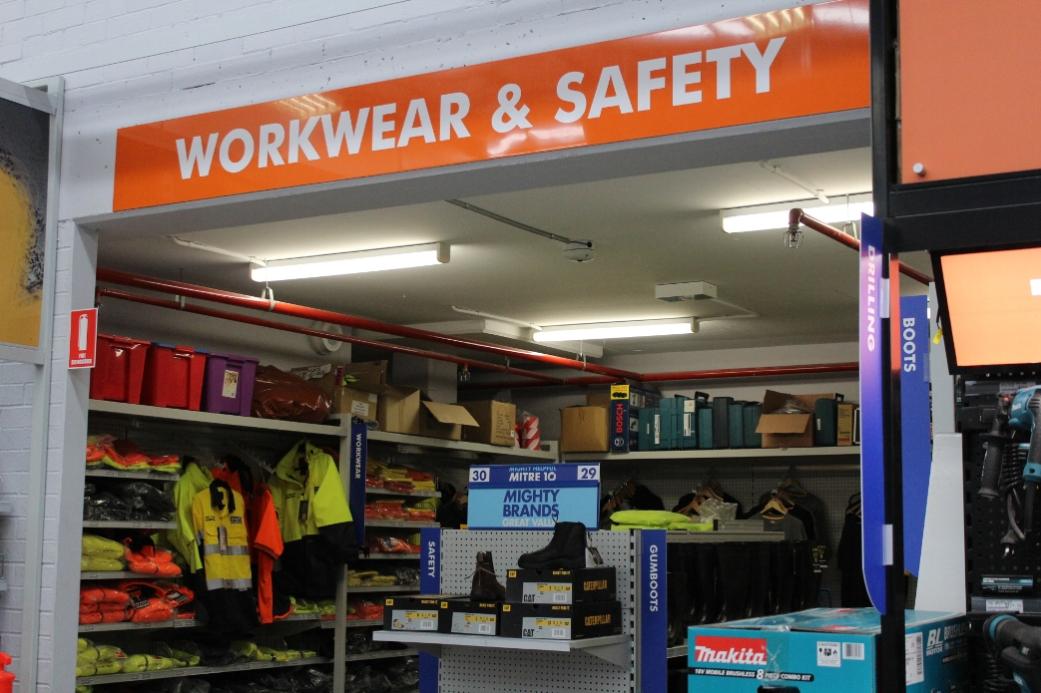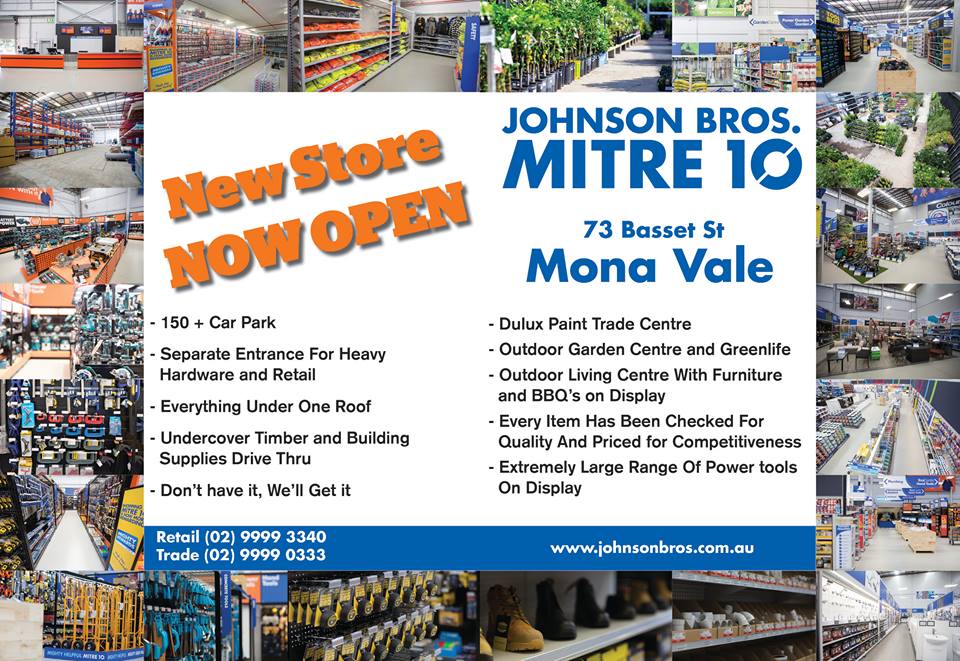 Johnson Brothers Mitre 10 New Store
73 Bassett Street
Mona Vale - Online Store: Jbhmv.Com.Au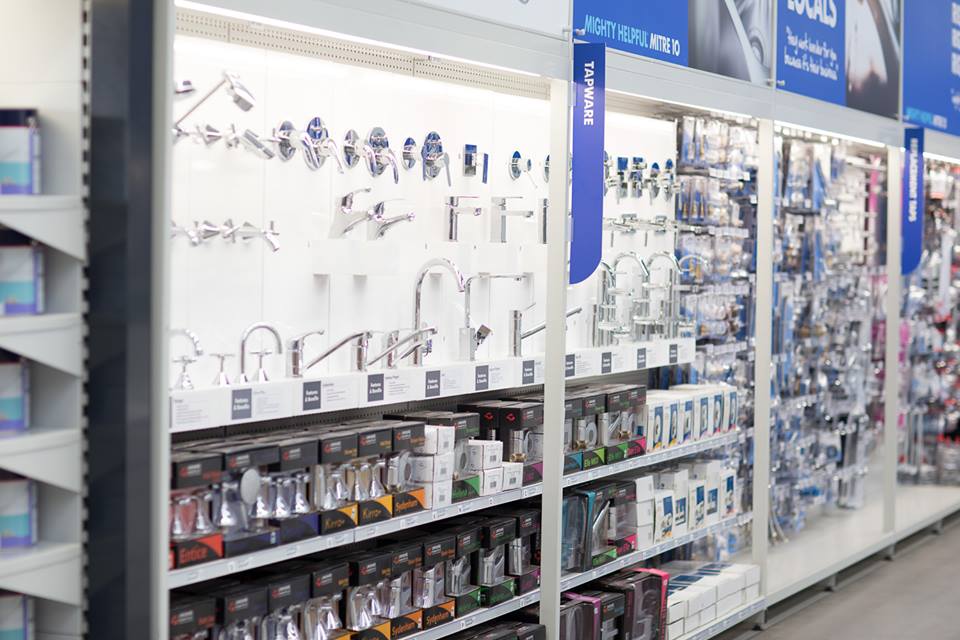 Products advice is available from the trained friendly staff at Narrabeen, Mona Vale and Avalon Johnson Brothers Mitre 10.
Click on logo to visit Johnson Brothers Mitre 10 website
Johnson Bros Mitre 10 - Avalon (02) 9918 3315
Johnson Bros Mitre 10 - Mona Vale (02) 9999 3340
JBH Timber & Building Supplies (02) 9999 0333
JBH Fencing & Landscape Supplies (02) 9970 6333
www.johnsonbros.com.au Online store: jbhmv.com.au

John, Bob and Robert Johnson, 2013 - photo by A J G.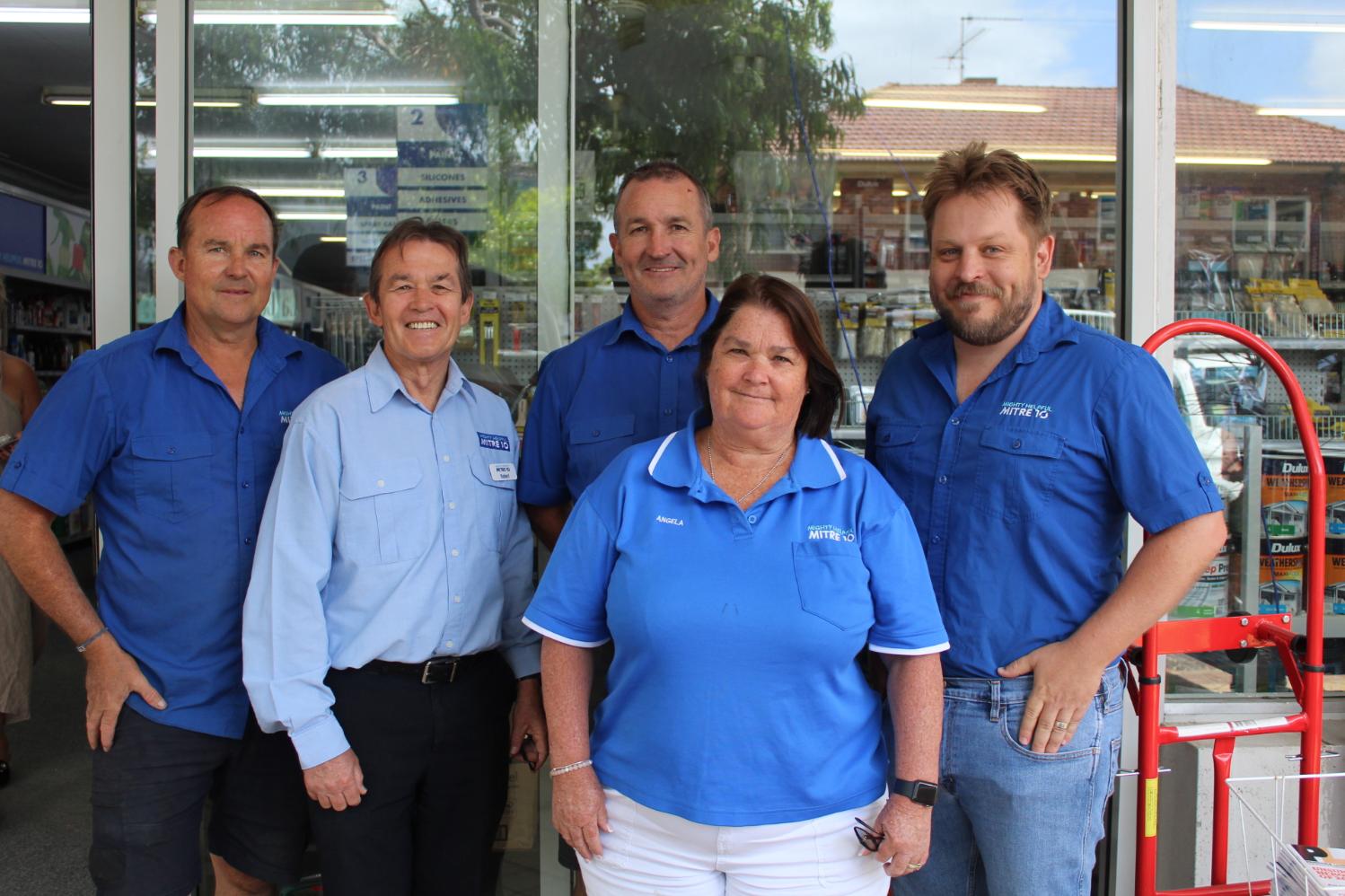 December 2020 - photo by A J G.
Important
All information and tips in this publication are of a general nature only and neither Johnson Brothers Mitre 10 or Pittwater Online News does not warrant the accuracy or completeness of the information and tips in this publication. This publication is not intended to be a substitute for expert advice.
Johnson Brothers Mitre 10
advises you to always consult an experienced and qualified person when undertaking jobs of this kind (including consulting a qualified tradesperson such as an electrician or plumber where relevant expert services are required).
You should also consider any safety precautions that may be necessary when undertaking the work described in this publication (including wearing any necessary safety equipment such as safety glasses, goggles or ear protectors or hard hats). The information and tips in this publication are provided on the basis that
Johnson Brothers Mitre 10
and
Pittwater Online News
excludes all liability for any loss or damage which is suffered or incurred (including, but not limited to, indirect and consequential loss or damage and whether or not such loss or damage could have been foreseen) for any personal injury or damage to property whatsoever resulting from the use of the information and tips in this publication.
Pittwater Online News and
Johnson Brothers Mitre 10
also advises there may be laws, regulations or by-laws with which you must comply when undertaking the work described in this publication. You should obtain all necessary permissions and permits from council and/or any other relevant statutory body or authority before carrying out any work. Major projects published in this publication always list these and/or links to where you may research what your own project requires to meet regulations.