July 3 - 16, 2022: Issue 545

Winter School Holidays Projects For Youngsters On Rainy Days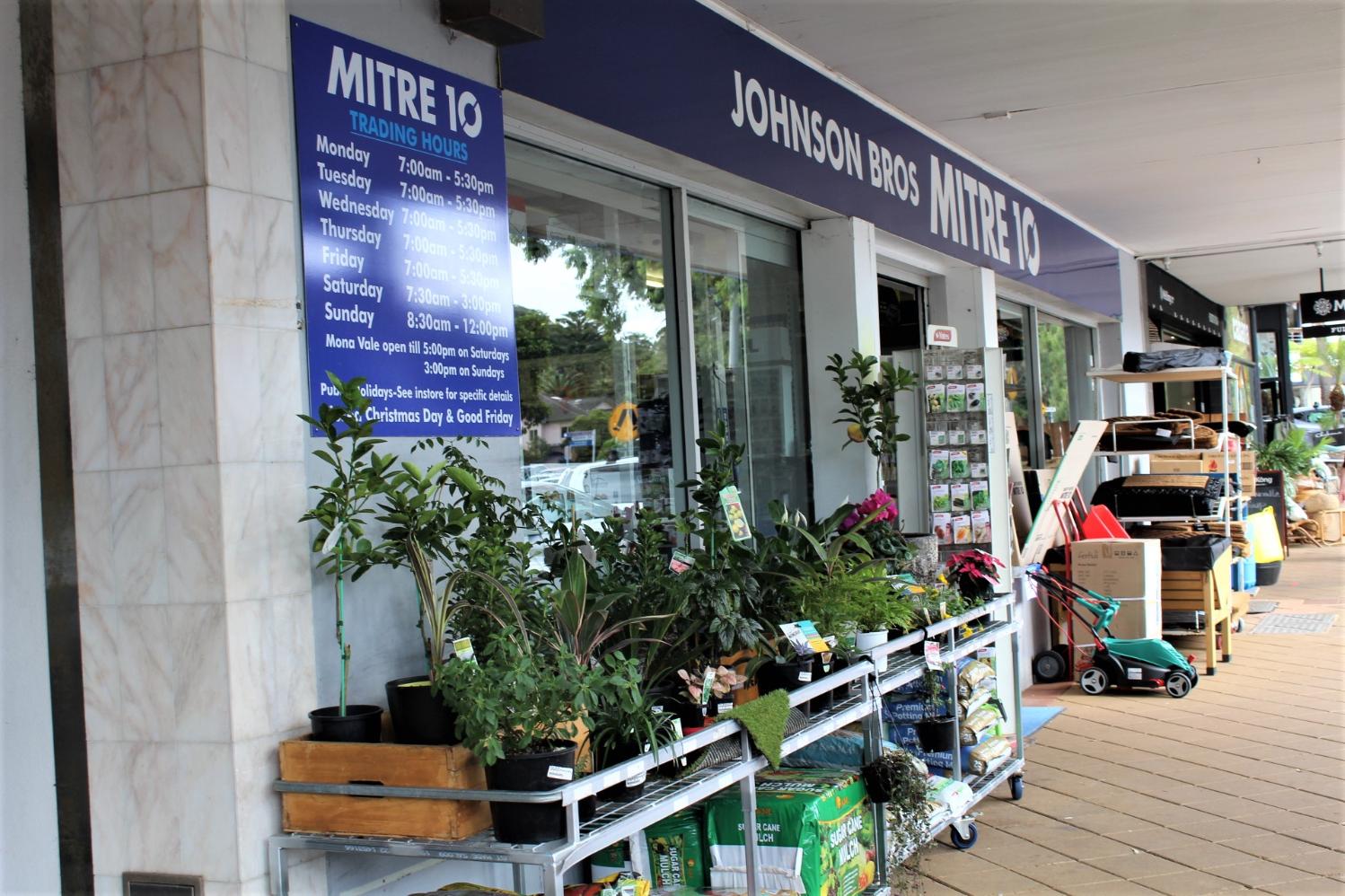 Johnson Brothers Mitre 10 at Avalon Parade, Avalon Beach
With periods of rain forecast for the Winter School Holidays a few ideas of DIY projects for youngsters that can be done indoors and under shelter may be of use.
Make a Terrarium Step-by-Step
Materials
Glass container with no drainage holes, with or without a top
Clean aquarium gravel or small crushed stone
Activated charcoal (found at a nursery or pet supply stores)
Terrarium plants - choose little snippets of succulents
Sterile potting mix
Sheet moss
Decorative elements such as shells (optional)
Equipment / Tools
Large spoon or garden trowel
Mask
Garden gloves
Small garden snips or scissors for trimming plant roots
Spray bottle
First Choose your Container
Choosing your container and plants is half the fun of making a terrarium. There are many specialised terrarium containers that you can buy, and others you can adapt, just bear in mind if you have a larger opening at the top it will make it easier to look after you plants. You can use almost any transparent (glass or plastic) container with a wide mouth (with or without a lid) to create a terrarium. For example an old aquarium or goldfish bowl, bell jars, tureens, mason jars, glass cookie jars, and even large brandy glasses all make great terrariums. A wide opening allows you to fit your hand into the container to add drainage material, soil, plants, and decorative elements (shells, figurines, or ornaments). A taller narrower terrarium will require a deeper layer of drainage stones than a broad, shallow container.
Choose Your Plants
Most garden centres stock miniature plants for terrariums, sometimes in the section of the store containing fairy garden accessories! Choose terrarium plants with a mix of foliage forms and heights that are small enough to fit in your container, preferably without touching the sides of the terrarium.
Add Your Drainage Layers
A terrarium container does not have drainage holes, so you will need to create a drainage layer to keep water away from plant roots. Start with a 5 centimetre layer of gravel or crushed stone in the bottom of the terrarium. Then, put on your mask or ask mum or dad to help with this part: use a large spoon or trowel to add a 1 to 3 centimerte layer of activated charcoal on top of the stones to help with drainage and control any odours.
Add Moss and Potting Mix
Then add a layer of sheet moss over the stones and charcoal to keep the next layer, the potting soil, from mixing in. The moss adds visual brightness to your terrarium. Make sure you still have your mask on and with a large spoon or small trowel, add slightly damp, potting soil on top of the moss. Do not use a potting soil mix with fertiliser already incorporated; terrarium plants don't need the extra fertiliser.
Add as much potting mix as you can—at least 5 centimetres. Make sure you keep the soil level low enough so that the plants will fit inside the container with room to grow but without touching the top of a closed terrarium.
Prepare the Plants
Now you need to think about the design of your terrarium. Choose the spots where you'll place tall and short plants and where you'll create mounds and dips in the soil to create interesting contours. Then, remove the plants from their nursery pots. If a plant is rootbound, tease the roots apart or use a pair of small garden ships to trim off some of the longer roots. Removing some roots, called 'root pruning', will slow down a plant's growth, which is essential when growing plants in the smaller area of a terrarium. Also trim off any yellowed or damaged leaves before you plant.
Once you have shaken off any excess soil left on the plants, use a long spoon or your fingers to dig a planting hole for each plant. Place each plant in its hole and gently pat the soil down to eliminate air pockets and secure each plant firmly in the potting mix.
Decorate
If you'd like, decorate the inside of the terrarium with small figurines, shells, decorative stones, or any other little bright spots you want to add in among the plants.
Water the Terrarium
Now it is time to give it a good drink. Use a spray bottle or small watering can with a rose attachment on its spout to water the plants so they are just damp, but not soaking wet. You can also use the spray bottle to clean off any dirt clinging to the glass sides of your container, which you should then wipe clean with newspaper or a paper towel.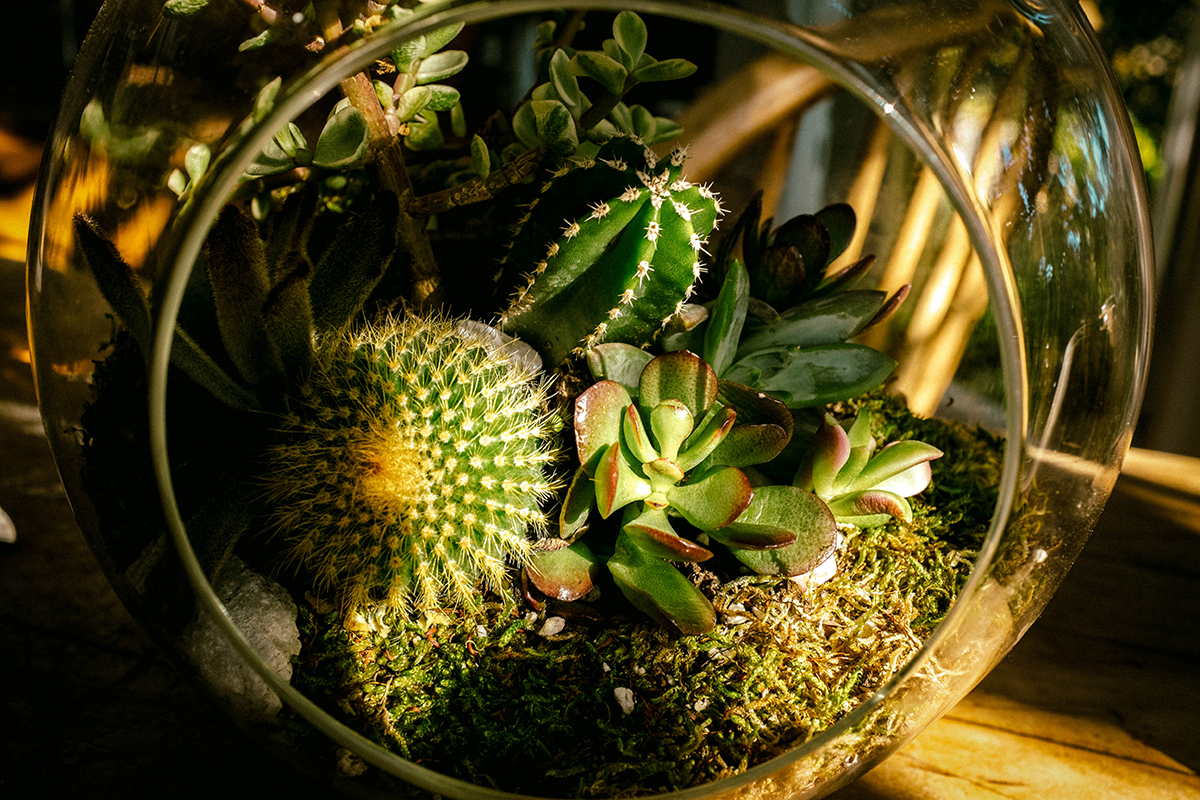 An open terrarium with succulents and cactus. Photo: Sonny Abesamis

Make your own Herb Window Box
Making a small herb garden by yourself is a great way to begin gardening - what's more, your herbs can make great additions to salads, stews, pastas and you can even make teas from chamomile and lemongrass.
You don't have to use a window box either - choose a row of pots the same size or a mix, or even one that is rectangular and can form the centrepiece of an outdoors setting when it starts to get warmer. That way, when it's Spring, you could add in some mini tomatoes so guests could 'pick their own garnish' form the centre of the table or just enjoy the beautiful scents that come from having herbs near.
Here is an idea that you can adapt to suit your own taste and you don't need to put it on the window, you could put it outside in a sunny spot so it brightens up the day of anyone who sees it. Although it is best to wait until September to plant flower seeds, you can make a herb garden now with chamomile, comfrey, coriander, cress, dill, garlic bulbs, lavender, lemon balm, marjoram, mint, mustard, oregano, parsley, sage, shallots and thyme,, as these can all be put in during Winter in Sydney. These may take a little longer to grow at this time of year but as long as they have a sheltered spot with some sun, you will have some great additions to lots of dishes. This also makes a lovely display with all those different kinds of leaves.
Herbs need a good bit of soil beneath them to stay healthy so make sure you get a deeper pot of between 15-30 centimetres so they can spread their roots. Also worth knowing is that some herbs, such as mint, can quickly spread to other parts of the garden and it is best to keep them in a pot or window box. Herbs in containers need good drainage holes so water flows through freely, so when choosing what you will grow them in make sure it has good drainage and even pop the tub, window box or pot up off the ground so it drains well - even just a couple of paving stones will give it that bit of lift off the ground.
When you do water it's best to remember to water annual herbs as often as required to keep the soil moist but not saturated, so once every 3-7 days, while Mediterranean herbs; rosemary, oregano, bay, sweet basil and sage, should be watered less often, allowing the soil to dry out between bouts of watering. Water Mediterranean herbs once every 2 weeks in pots and containers.
The other part of this is know a little bit about plants:
Annual: has a short growing season that's generally aligned with the seasons.
Perennial: plants that live beyond two years. Technically this includes all trees. Rosemary is a great example of a long-lived perennial herb.
Herbaceous: relates to plants that don't have a woody or persistent stem above ground. Confusingly, a plant doesn't have to be a herb, in the culinary sense, to be described as being herbaceous. Herbaceous plants are simply plants that die either at the end of the season or after flowering and fruiting.
Biennial: when grown from seed these take two years to reach their full flowering and seed-producing potential, and then either finish or become non-productive. Parsley is a good example. You can let these go to seed, keep the seeds, and start again.
Herbaceous annual: die completely at the end of their season, and if naturalised they'll regrow from seed.
Herbaceous perennial: leaves and shoots die back after their growing season, but will regrow from their roots or other underground parts next season.
Materials
Planter box - at least 15 centimetres deep
Potting Mix
Small pebbles for the base - drainage
Your choice of herbs
Equipment
Garden Gloves
Garden Trowel
Mask
Place your pebbles for extra drainage in the base of your window box. Put your mask and gloves on and fill the container to about 5 centimetres below the rim of your window box. Take your herbs out of their containers and loosen up the roots a little bit if they're compacted. Make holes in your potting mix, add in your herbs in a design or row you want, then press them in firmly but not so you compact the soil around them. Give them a light water to settle them in.
If this inspires you to get into the veggie patch, you could try putting in spinach, carrots, sweet peas, broad beans, coriander and peas around now.

Let's get Crafty and make a Bouncy Ball
Idea courtesy Wikihow - check them out, there's lots more crafty ideas for youngsters and oldsters for when it's too wet to play outdoors.
You will need
Baking Soda
Water
Food Colouring + glitter if you want
White school glue or silicone
This is one you may need to get mum or dad or grandma and grandpa to help you with. Also note that if your ball isn't bouncy after 24 hours you may need to let it rest another 24 hours.
1. Put ¼ teaspoon (1.5 g) of baking soda in a plastic container. Baking soda is the base for your bouncy ball. Put your baking soda in a plastic container. Your mixture won't stick to plastic so it will be easier to clean.
2. Add 2 teaspoons (9.9 mL) of water to your baking soda and mix well. Water works to dissolve the baking soda and make it into a paste. Mix up your baking soda and water with a wooden craft stick or a small spoon until it is thick. Add a few more drops of water to your mixture if it is not dissolving well.
3. Squeeze about 3 tablespoons (28 g) of school glue in a plastic container. Pour enough white school glue to cover the bottom of a separate, medium-sized plastic container. You do not have to measure your glue precisely. If you don't have school glue, you can use silicone instead. Silicone can be found at most hardware stores.
4. Add 1 drop of food colouring to your glue. Choose whatever colour of food colouring you'd like your ball to be. Pour 1 drop of food colouring into your glue and use a wooden craft stick to stir it together. Make sure there isn't any white left in your mixture. Add 2 more drops of food colouring if you want your bouncy ball to be darker. Add glitter to your glue if you want your bouncy ball to be shiny.
5. Stir your water and baking soda mix into the glue. Pour your water and baking soda mix into the glue. Use a wooden craft stick or a metal spoon to mix them together thoroughly for about 5 minutes. You can use your hands to mix if it is easier. Your mixture will start to get sticky as you mix it together.
6. Mould your mixture into a ball shape. Pick up your mixture with your hands and use your fingers to roll your mix into the shape of a ball. Use the palms of your hands to shape your mixture and the tips of your fingers to smooth it out. Make sure there aren't any cracks or lines in your bouncy ball. If you are having trouble getting your mixture into a ball shape, add a small round object in the middle, like a marble or a pebble, to mould around it. If you want your bouncy ball to light up, add a plastic LED light to the centre of your mixture.
7. Let your bouncy ball dry for 24 hours. Leave your bouncy ball uncovered on a flat surface, like a table or countertop. Make sure it won't get bumped or dropped. Leave it in the same spot for about 1 day, or until it is hard. Enjoy your new bouncy ball!
There's also a past School Holidays ideas at the base of this page for other DIY Projects, some of these are:
Tools And Products From Johnson Brothers Mitre 10 To Help You Get The Winter School Holidays Fun Underway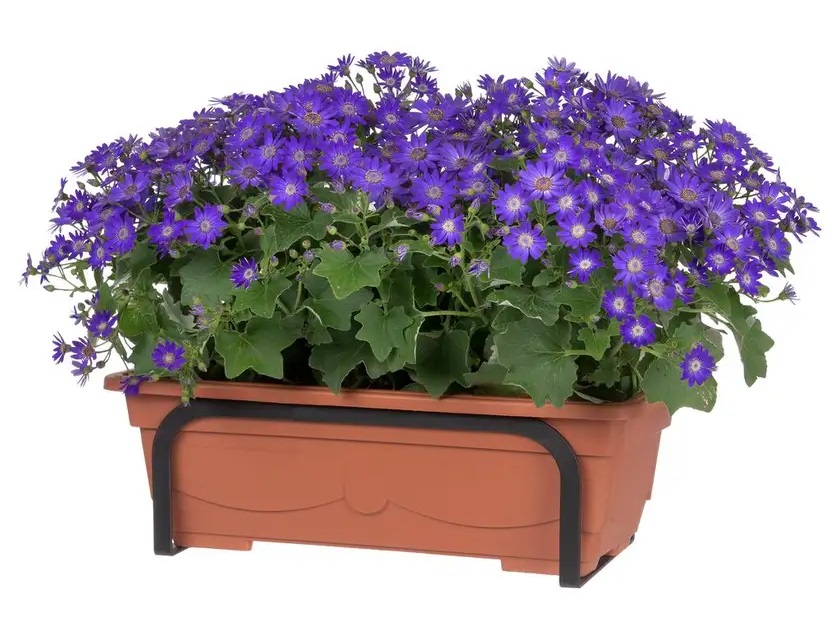 Garden Trend Complete Balcony Window Box 500mm: $29.40
360mm Strap metal balcony holder. Hang over railing or fence. Plant window box with potted colour or other favourite plant. *Plants and compost sold separately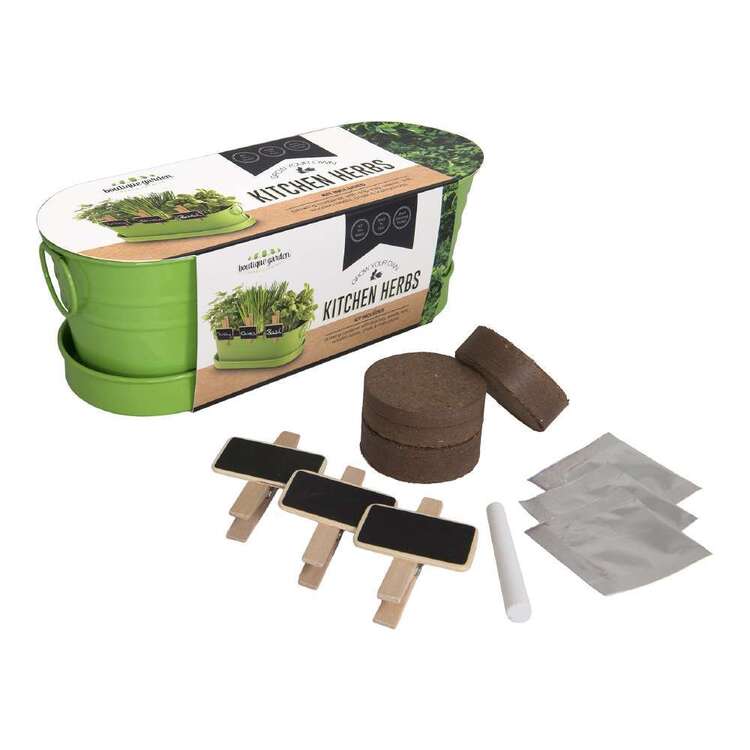 Kitchen Herbs Windowsill Tin: $17.95
This Kitchen Herbs windowsill kit has everything you need to get started including 3 of the most popular growing herbs in Australia - basil, chives & parsley.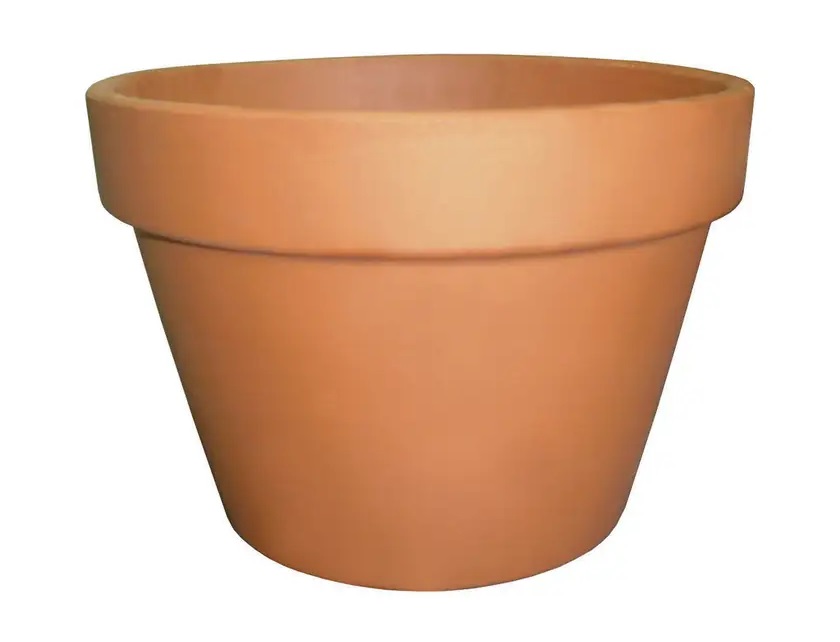 Northcote Pottery Italian Squat Pot Terracotta 210mm: $5.50
Classic pot, timeless design. Terracotta, 21cm.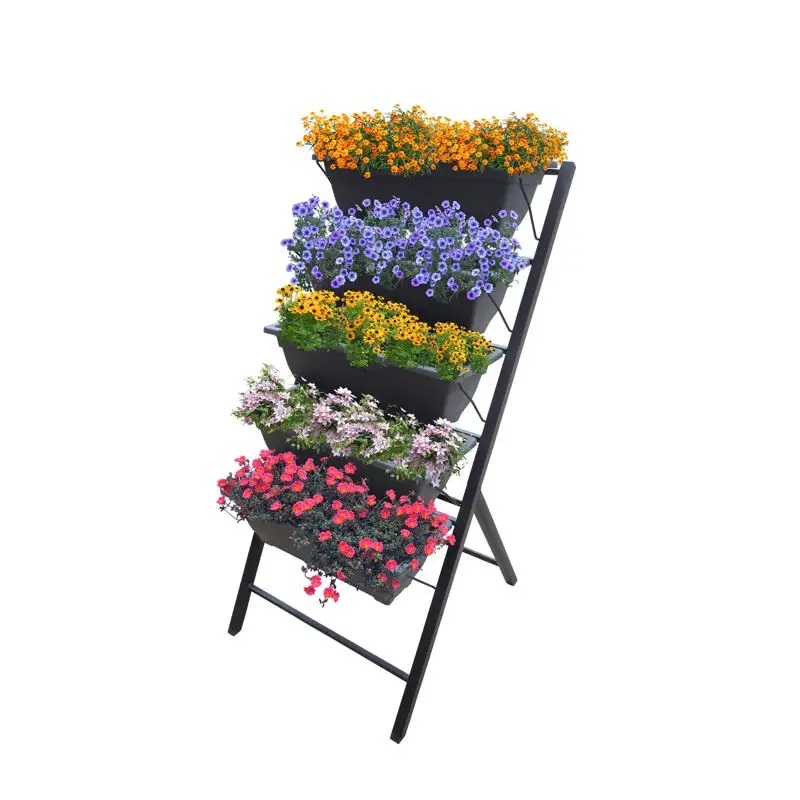 Vertical Garden Planter: $119.00
Product dimensions: W55 x D62 x H113cm. Free standing planter with five horizontal plant pots. Great for herbs, flowers and vegetables. Ideal for small spaces such as balconies. Quick and easy to install. Plants & soil sold separately.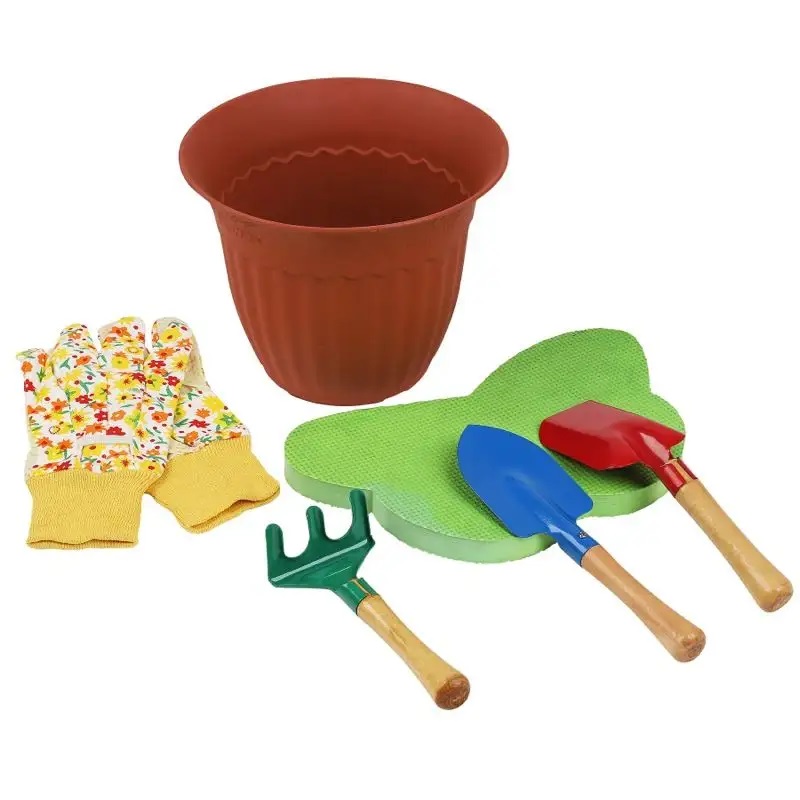 Kids Garden Tool Kit - 6 Piece: $15.00
Includes butterfly design kneeling pad, pair of kids garden gloves, 3 Piece wooden handle garden tools & planter pot.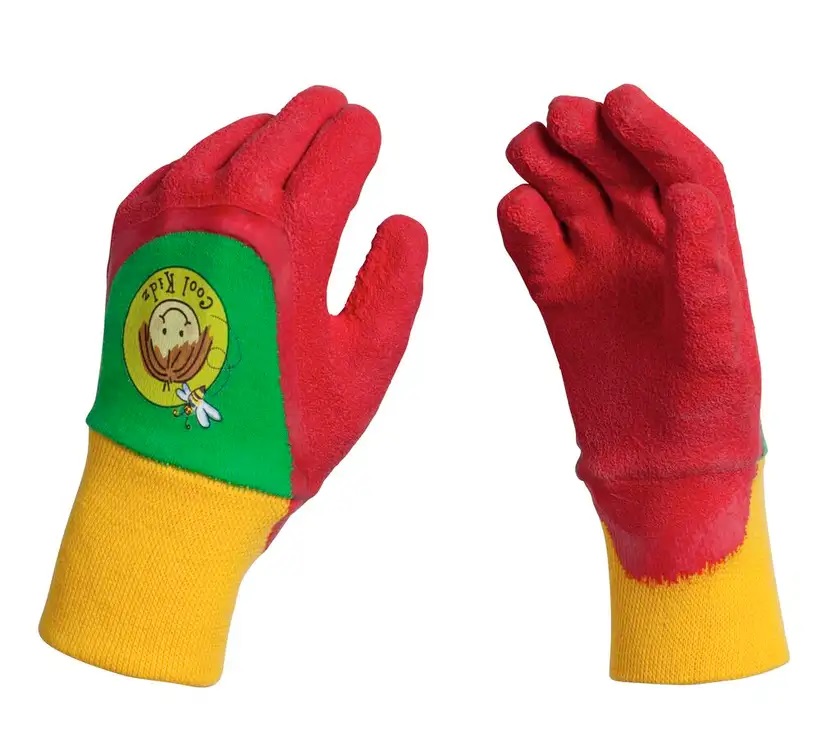 Rhino Gloves Junior Gardener Kids: $6.45
Latex kids gardening glove. Durable and comfortable. For all junior diggers. Suits kids aged 5 - 8.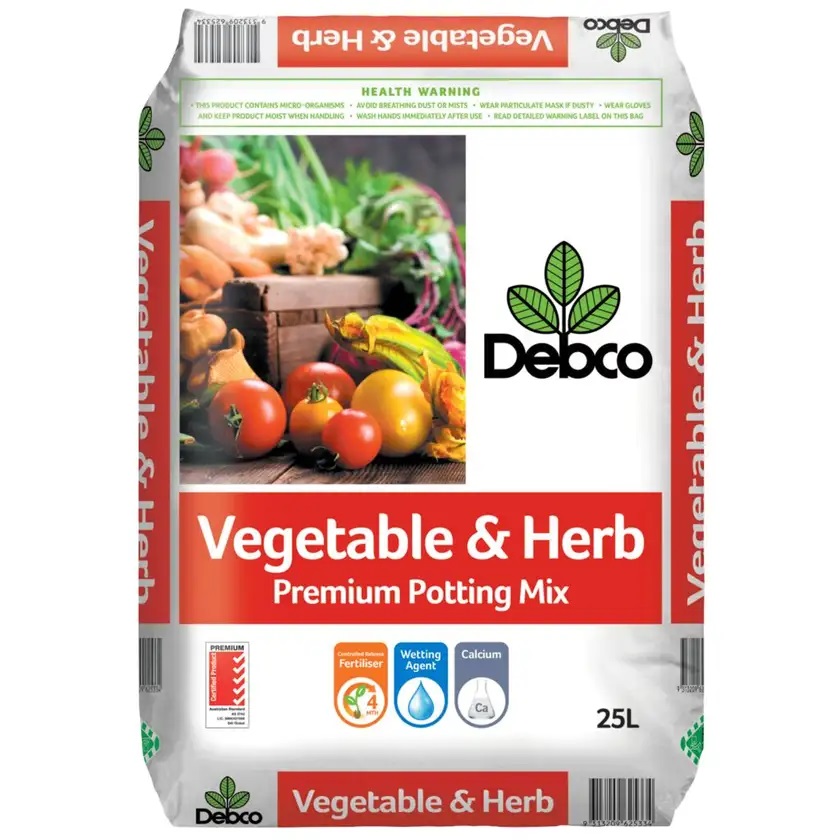 Debco Vegetable & Herb Premium Potting Mix 25L: $9.80
4 Month controlled release fertiliser. Added wetting agent. Added calcium.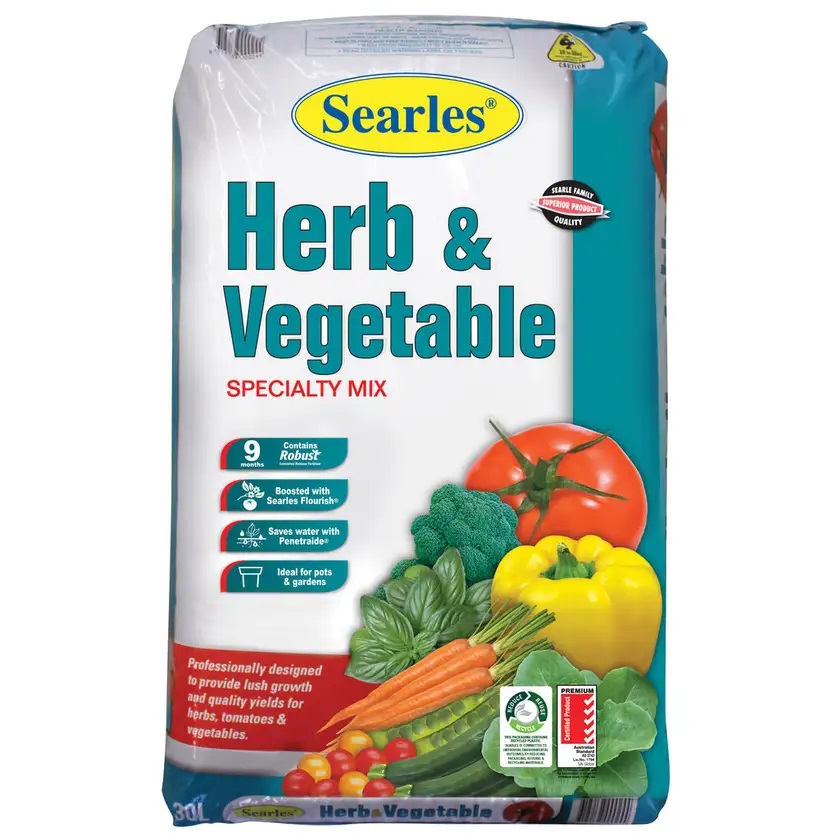 Searles Herb & Vegetable Specialty Potting Mix 30L: $15.50
Searles Herb & Vegetable Specialty Mix is professionally designed to provide lush growth and quality yields for herbs, tomatoes and vegetables. Contains 9 months controlled release fertiliser. Boosted with Searles Flourish for better growth and flavour. Saves water with Penetraide and is ideal for pots and gardens. Helps conserve water and ideal drainage properties.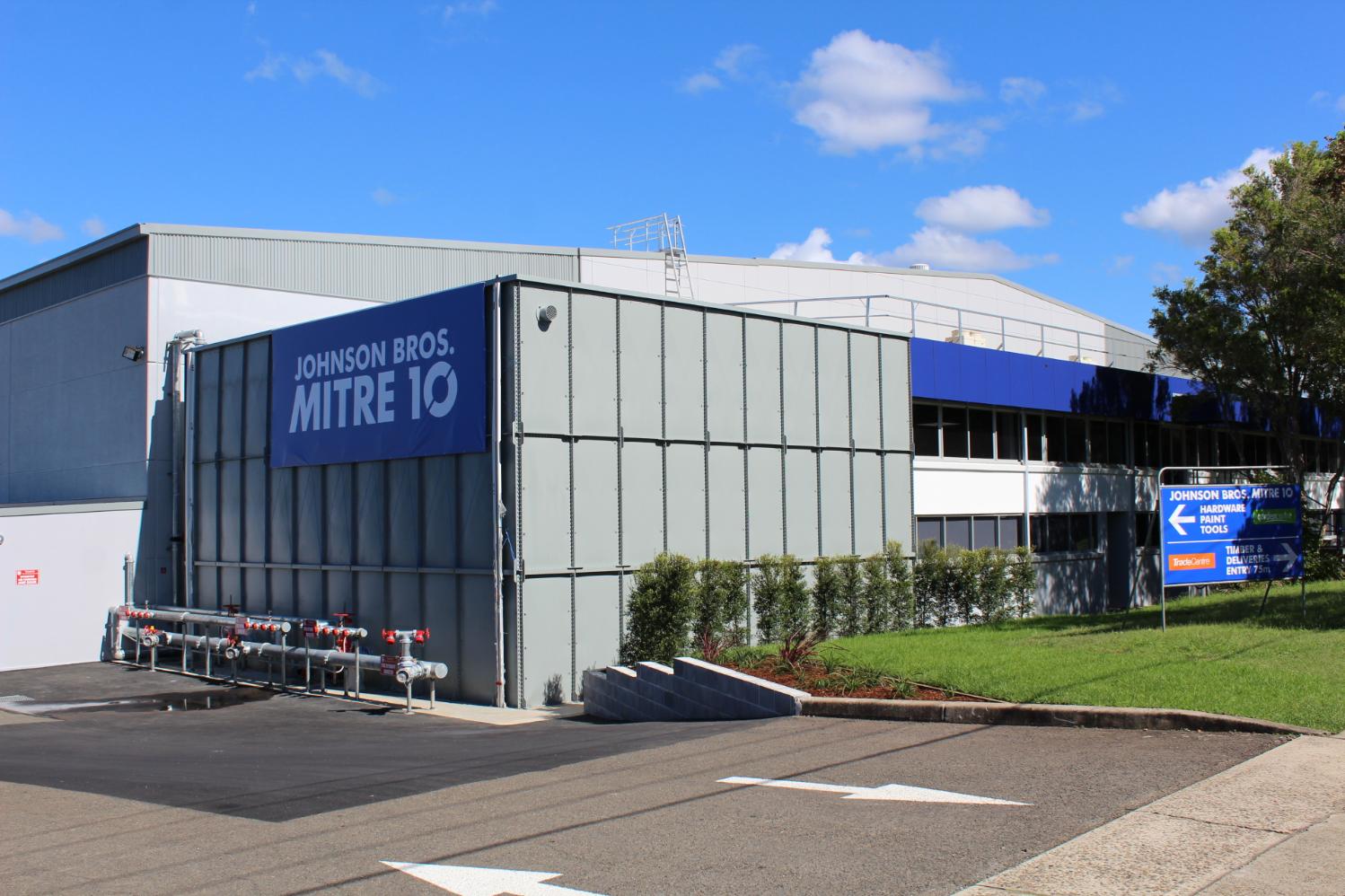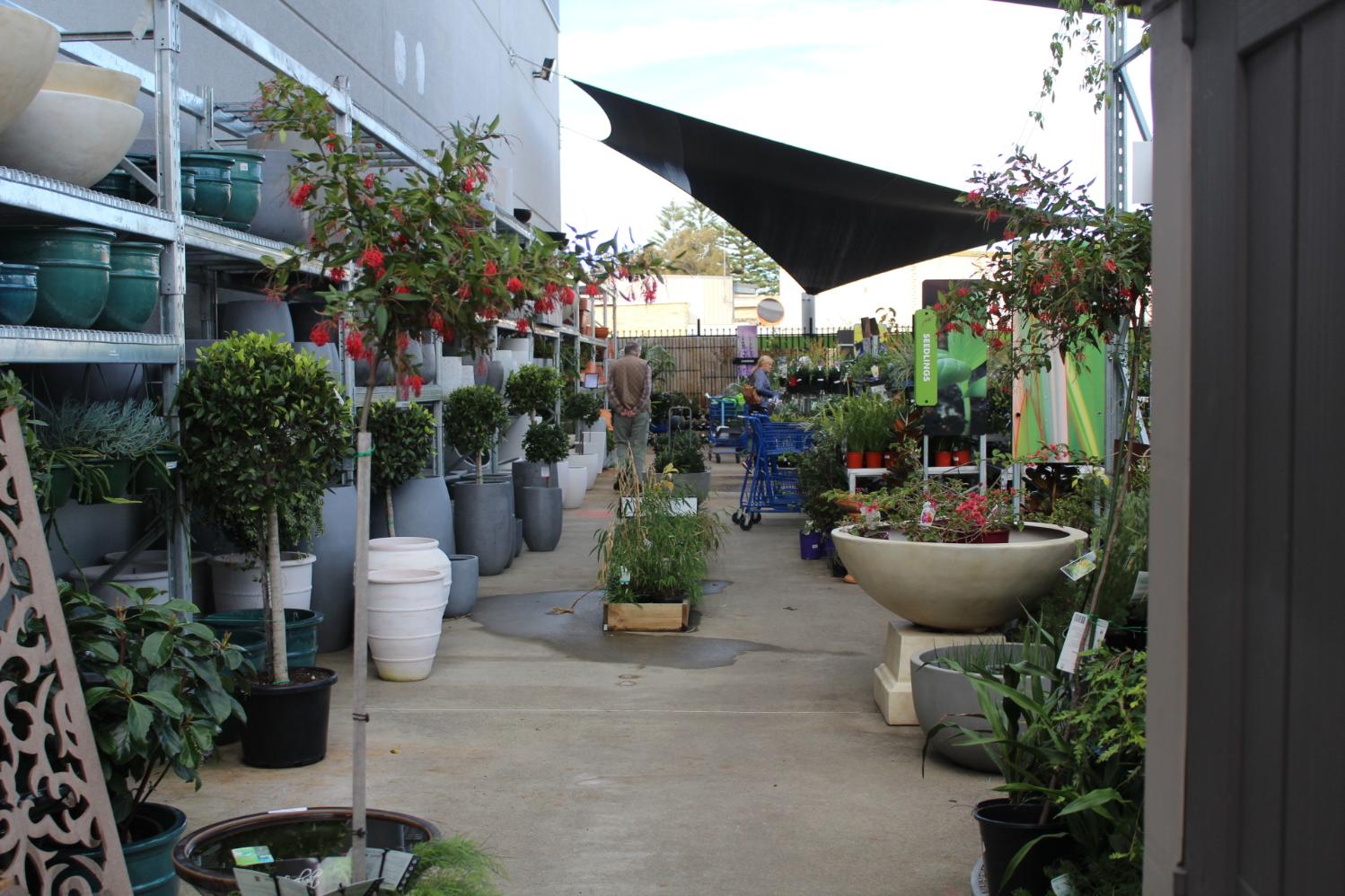 Johnson Brothers Mitre 10: Serving Our Community Since 1955
The Independent Hardware Group has awarded Johnson Bros Mona Vale the best in state at the IHG state awards and heads to the national finals on the Gold Coast in February 2022.
Congratulations to the store in Avalon Beach as well, which won best in village.
Johnson Brothers say; ''Thank you to all of our amazing staff and customers for being awesome!''
IHG is Australia's largest home improvement wholesaler supplying more than 1,500 stores nationwide. These stores cater to a broad range of Trade and DIY customers and range from large format warehouses to convenience operations and Trade centres, as well as frame and truss sites in two States.
Under the IHG network, there is a clear mandate to support the growth of Independents within the hardware sector in Australia by helping them to be 'The Best Store in Town'.
The culture of IHG is built on being a low cost and transparent business partner to members, with an unwavering commitment to protect and grow a sustainable independent hardware sector for the long term.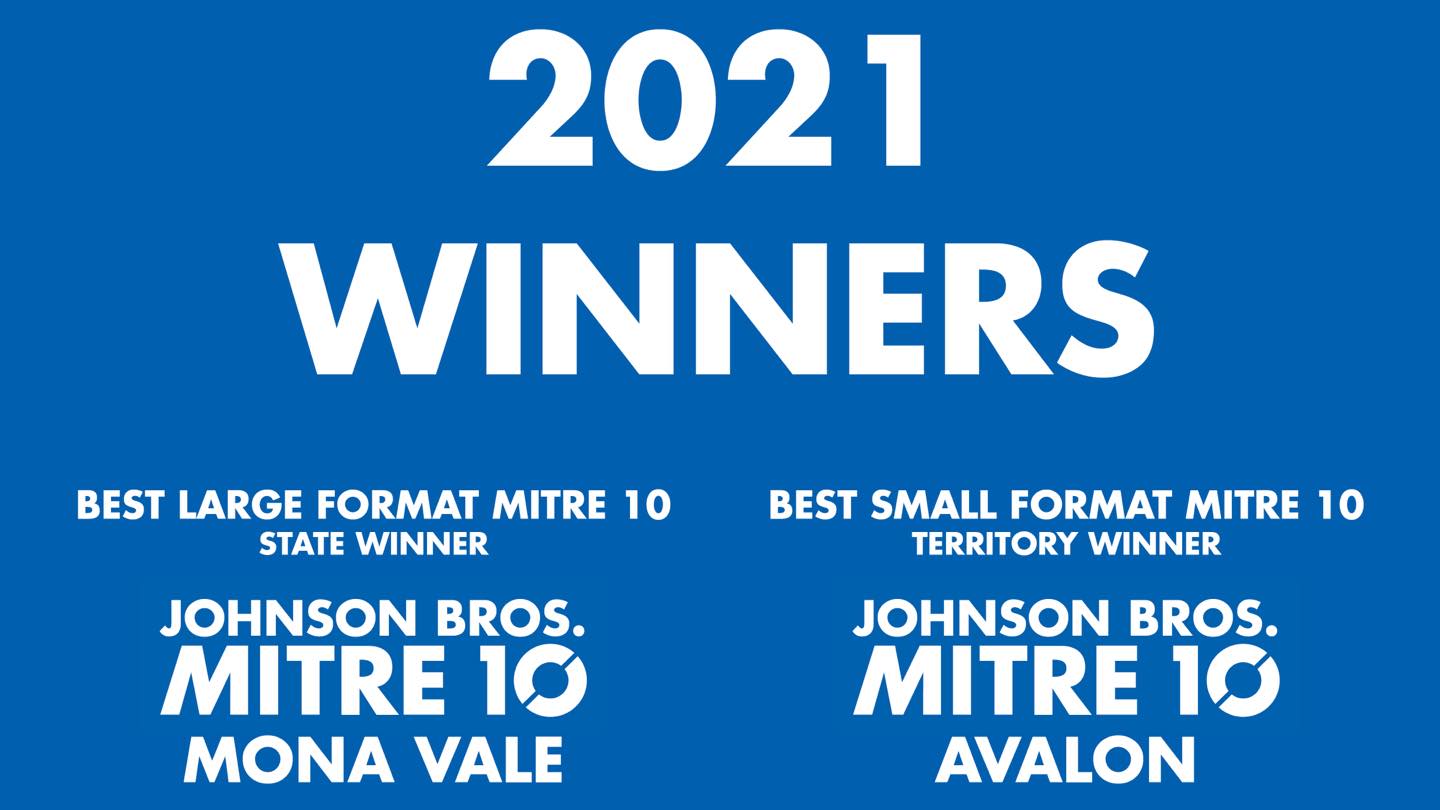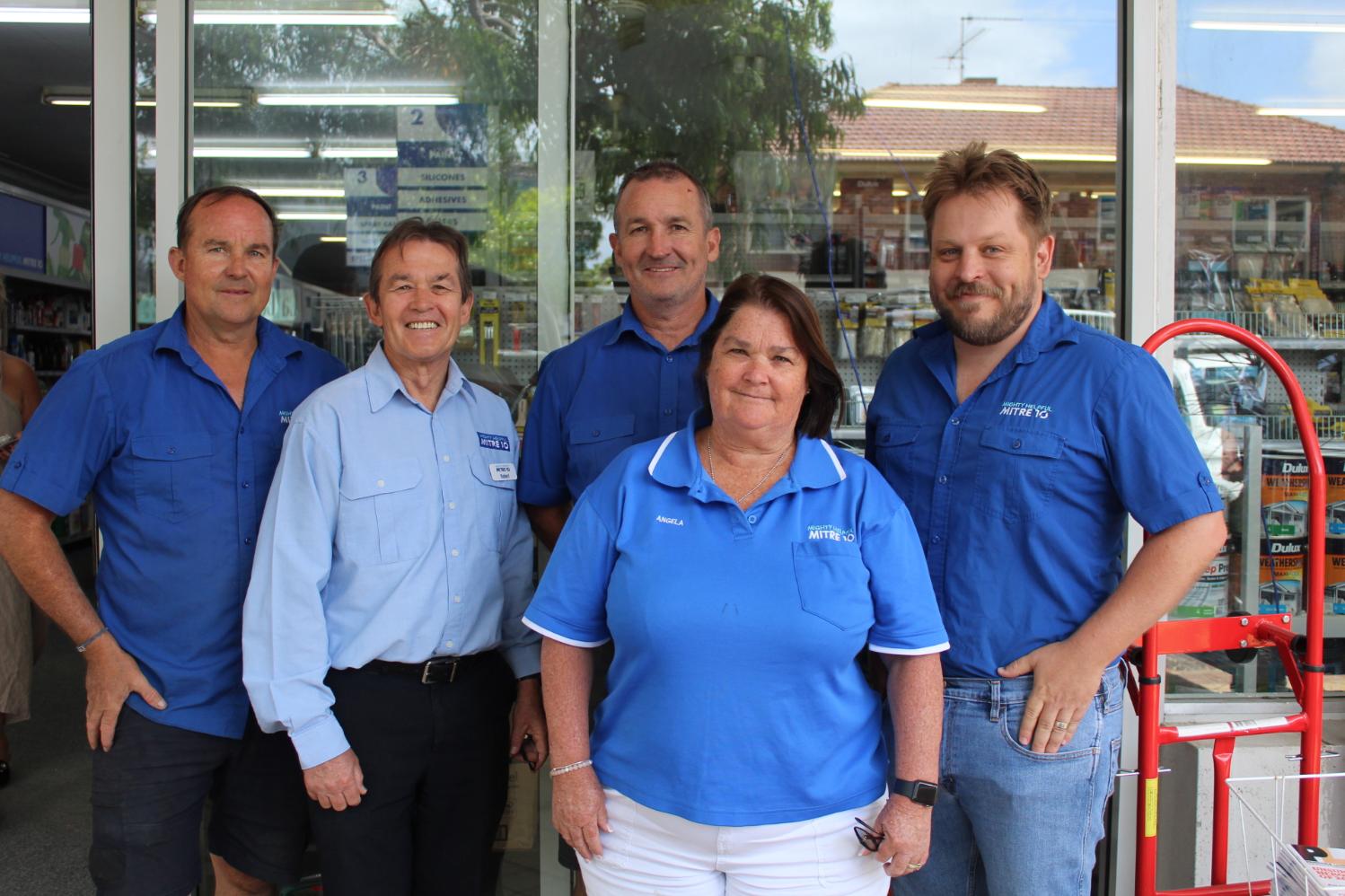 JBH Design Centre
JBH Design Centre is a tool for builders and DIY'ers to assist in the fit out of houses. It has displays of kitchens, Bathrooms, Doors and Storage as well as knowledgeable staff to assist in making house fit out painless.
Visit: http://jbhdc.com.au/
On Facebook: https://www.facebook.com/design.centre.jbh/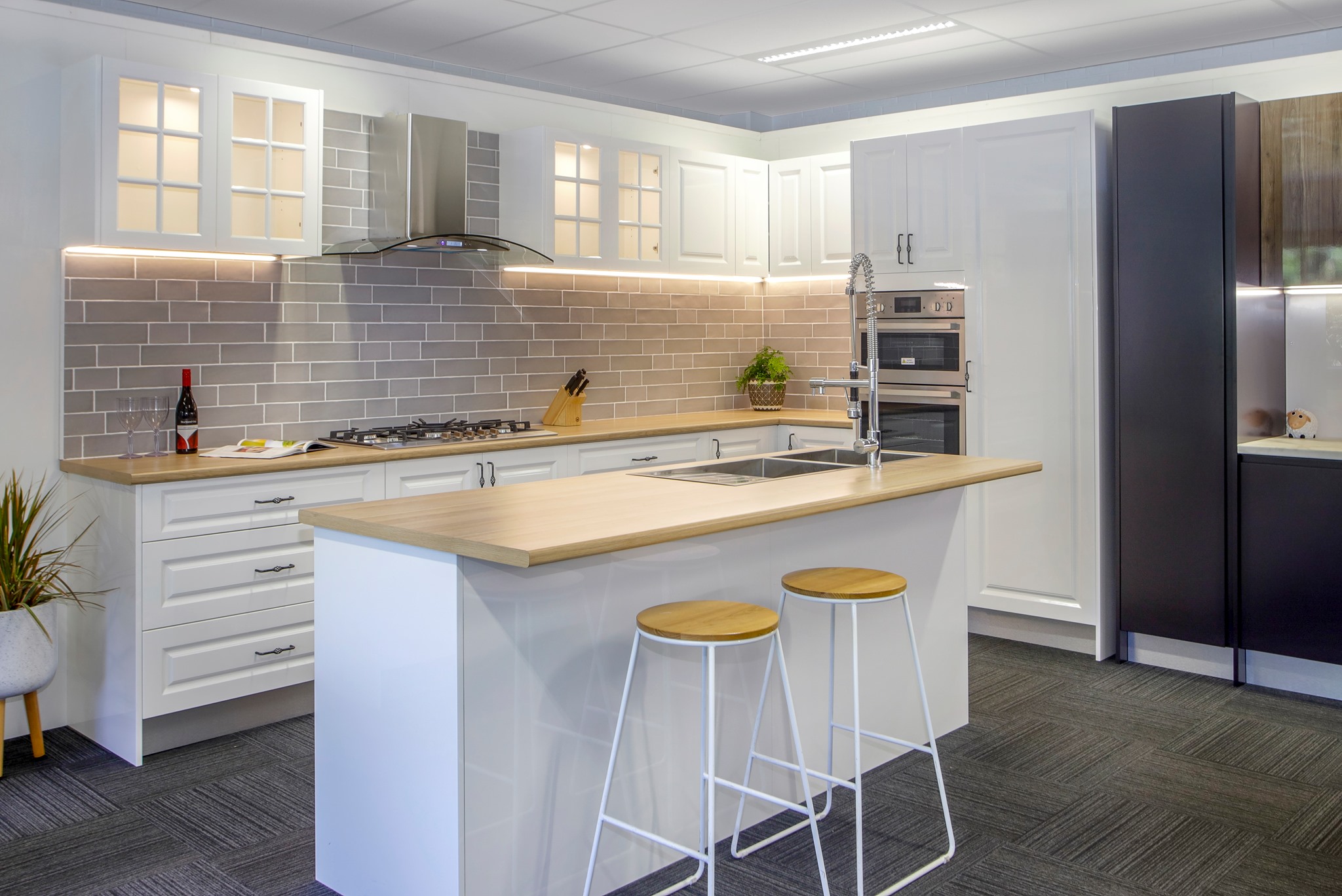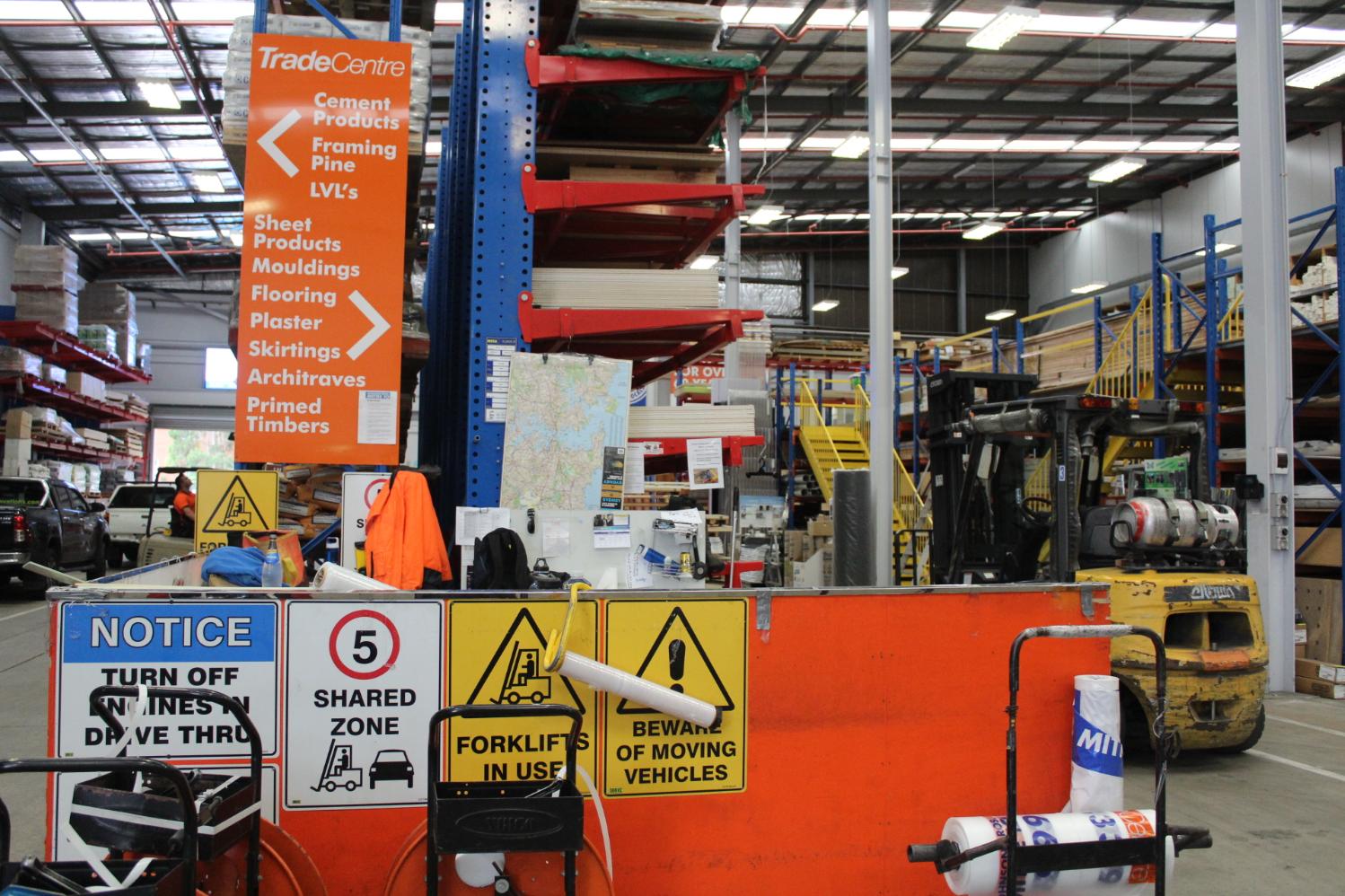 Johnson Brothers Mitre 10 Trade Centre at Mona Vale - everything you need under one roof.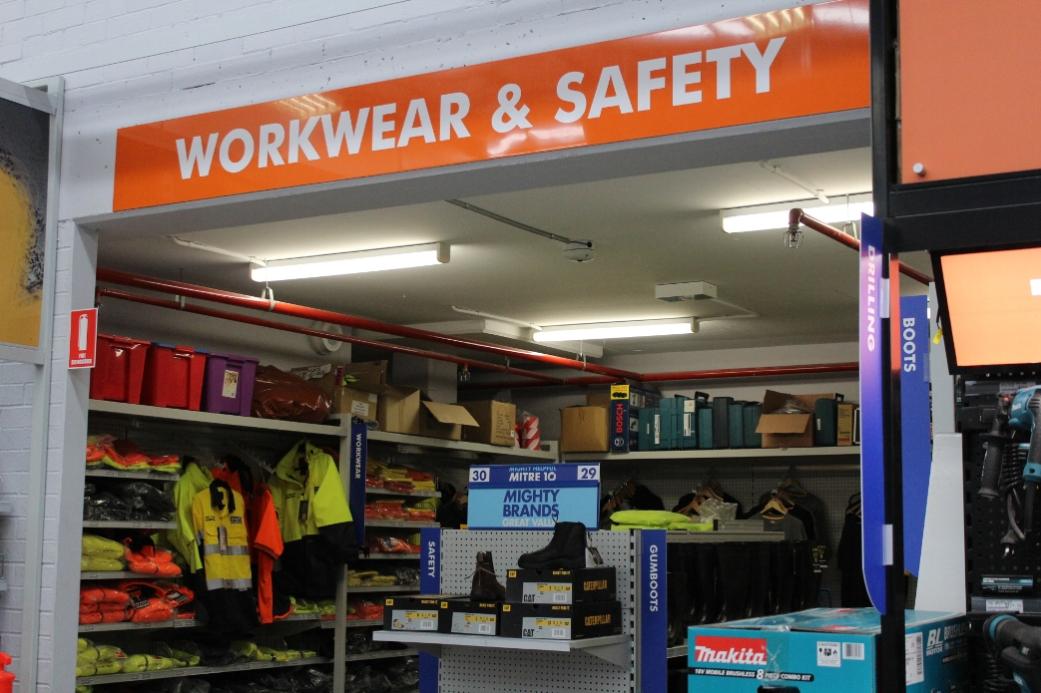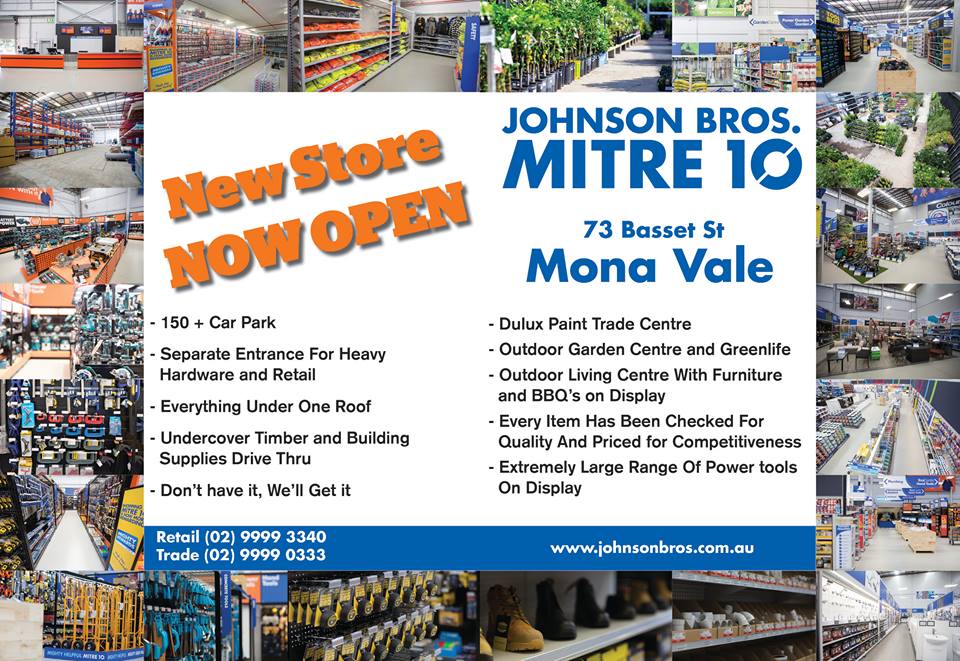 Johnson Brothers Mitre 10 New Store
73 Bassett Street
Mona Vale - Online Store: Jbhmv.Com.Au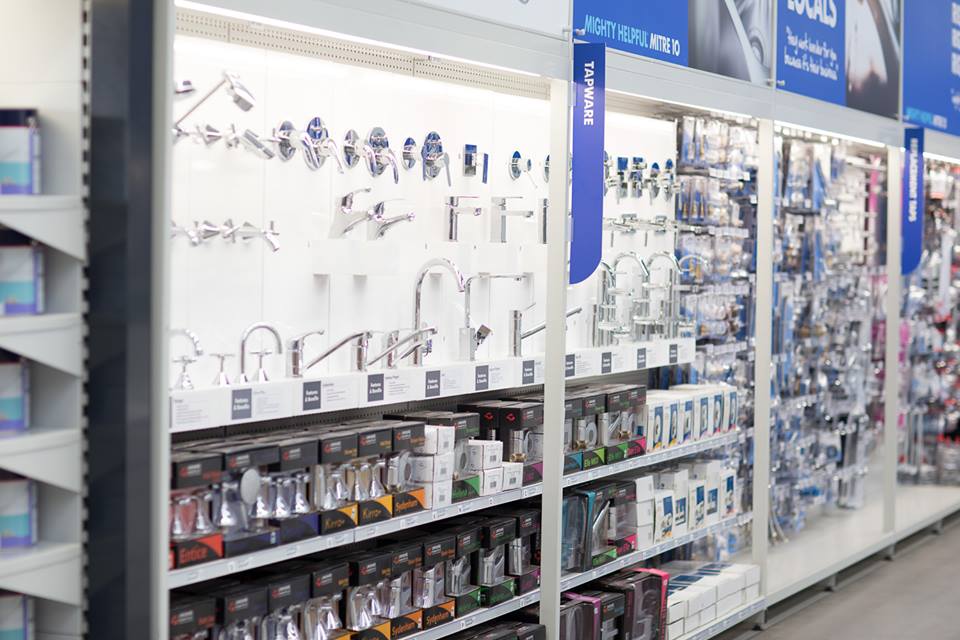 Products advice is available from the trained friendly staff at Narrabeen, Mona Vale and Avalon Johnson Brothers Mitre 10.
Click on logo to visit Johnson Brothers Mitre 10 website
Johnson Bros Mitre 10 - Avalon (02) 9918 3315
Johnson Bros Mitre 10 - Mona Vale (02) 9999 3340
JBH Timber & Building Supplies (02) 9999 0333
JBH Fencing & Landscape Supplies (02) 9970 6333
www.johnsonbros.com.au Online store: jbhmv.com.au

John, Bob and Robert Johnson, 2013 - photo by A J G.
Important
All information and tips in this publication are of a general nature only and neither Johnson Brothers Mitre 10 or Pittwater Online News does not warrant the accuracy or completeness of the information and tips in this publication. This publication is not intended to be a substitute for expert advice.
Johnson Brothers Mitre 10
advises you to always consult an experienced and qualified person when undertaking jobs of this kind (including consulting a qualified tradesperson such as an electrician or plumber where relevant expert services are required).
You should also consider any safety precautions that may be necessary when undertaking the work described in this publication (including wearing any necessary safety equipment such as safety glasses, goggles or ear protectors or hard hats). The information and tips in this publication are provided on the basis that
Johnson Brothers Mitre 10
and
Pittwater Online News
excludes all liability for any loss or damage which is suffered or incurred (including, but not limited to, indirect and consequential loss or damage and whether or not such loss or damage could have been foreseen) for any personal injury or damage to property whatsoever resulting from the use of the information and tips in this publication.
Pittwater Online News and
Johnson Brothers Mitre 10
also advises there may be laws, regulations or by-laws with which you must comply when undertaking the work described in this publication. You should obtain all necessary permissions and permits from council and/or any other relevant statutory body or authority before carrying out any work. Major projects published in this publication always list these and/or links to where you may research what your own project requires to meet regulations.