December 11 - 17, 2011: Issue 36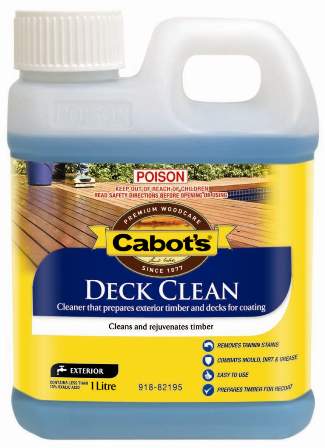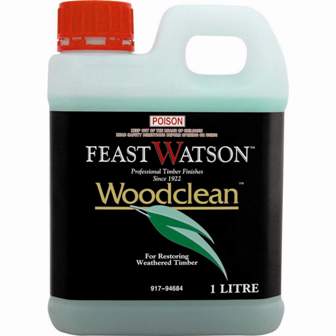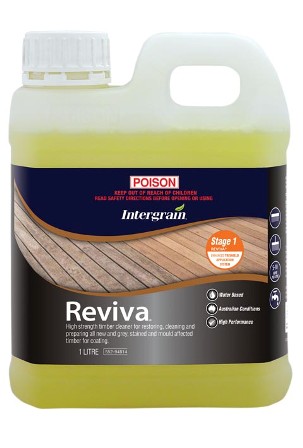 Caring for Your Deck
by Bruce Crutcher
Welcome to our second article from Johnson Bros Mitre 10. In this piece we will be offering tips and advice on how to protect your new deck and revitalise your old one. Preparation is very important to ensure your deck finish protects your timber and looks good for the maximum possible time.
Let's start with your new deck. All new decking timbers should be left to weather to allow tannins and the natural oils to leach out. This allows for maximum absorption and adhesion of your deck finish. The time for this weathering process varies between species of timber and their exposure to the elements. A general guide is 4-6 weeks, however you can speed up the process by hosing the decking down and letting it dry and repeating the process a number of times. Once the deck has weathered sufficiently, it should be washed down with a deck cleaning product. Examples of these include Cabots Deck Clean, Intergrain Reviva or Feast Watson Wood Clean. These products help remove the remaining tannins and oils from the decking, allowing the finish to do its job. Please read the instructions on the product container thoroughly prior to using any of these products.
If your deck has been previously painted or coated, you will need to remove the coatings. Painted finishes or finishes that sit on the surface of the timber will require paint stripper or a thorough sanding to remove them. Stained or oiled finishes may require a lighter sand or allowing the timber to weather longer to ensure previous finishes have been washed out. Once cleaned, use a deck cleaner such as the ones mentioned previously to remove dust and chemicals and to prepare the timber for the finish. For old and weathered decking, use the deck cleaner to bring back the colour of the timber and to remove dirt from between the fibres.
So how do you know if your deck is ready to be coated? Sprinkle some water over your dry deck and if it beads on the surface, use your deck cleaner again, allow to dry, then sprinkle water on the decking. Your deck is ready to accept the finish when the water is absorbed into the timber.
In our next article, we will go through the different types of decking finishes. Remember, for the best advice and service, come in and speak to our helpful staff at Johnson Bros Mitre 10, Mona Vale and Avalon. Our prices on deck finishes are amongst the lowest prices on the Northern Beaches. Come into the store and save!
Click on logo to visit their website

ABOUT US
Johnson Bros Hardware first opened in Avalon in 1957, by John and Bob Johnson. In 1989, a second Store was opened at 3 Mona Vale Rd, Mona Vale. This Store went from strength to strength and moved to larger premises in 2003, at 51 Bassett St, Mona Vale, the current location.
In October 2008, Johnson Bros acquired Hardwoods Australia, a timber merchant specialising in Australian Hardwoods. The name was subsequently changed to JBH Timber and in October 2009 moved to the units next door to the hardware store.
Whilst John and Bob still have an interest in Johnson Bros Mitre 10, the day to day running is left to Johns sons and daughters. John has 5 sons, 3 daughters, 1 son-in-law and 2 daughters-in-law involved in the stores, making it a true Family business.
From the outset, Johnson Bros has prided themselves on offering excellent customer service, and this has carried through to the present. The Avalon store is in a handy position, offering customers basic hardware and household items to the people in the upper peninsula of Sydney's Northern Beaches. The Mona Vale store can, and does, service the Sydney Metropolitan area for all facets of the building industry, from foundation materials through to roofing. They also specialise in offering a great range and service for the DIY and home handyman.
Copyright Johnson Bros. Mitre 10 and JBH Timbers, 2011. All Rights Reserved.