September 25 - October 1, 2016: Issue 282
Spring Gardening: Feeding Your Soil And Plants - What Works For Each Plant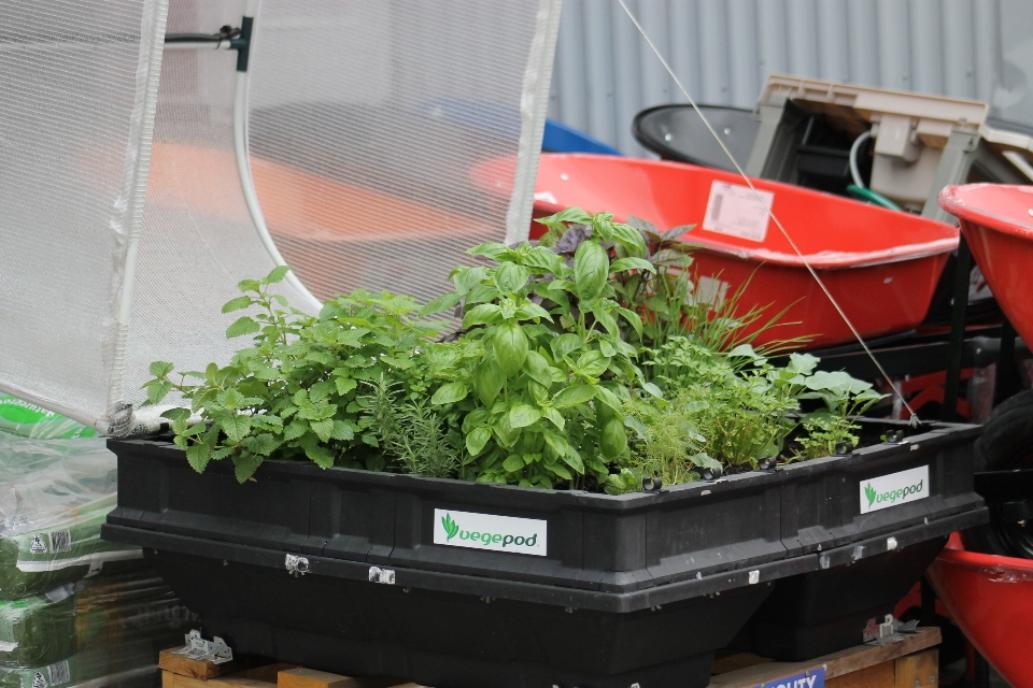 Vegepods are a great idea for the junior gardener or for those who like to pick fresh produce straight from their Unit balcony.
Now is the time to get ready for a great Spring and Summer. Cleaning Winter's green off your paths, decks and garden furniture, replenishing water-saving mulch, weeding or beginning a compost bin to feed salad vegetables, cleaning off that deck and guarding it from Summer sun with a re-oiling or re-stain are all little jobs that will create a great place for the family to enjoy the great outdoors in the coming months.
In a place where we're focused on keeping it green this begins for most of us in our own yards. Using a power water cleaner to clean off your pavers and concrete paths means you don't have to use any chemicals that could then damage your plants or lawn or run off into the stormwater.
As this picture shows, you can make weathered furniture or deck timbers look good as new by using a power wash cleaner.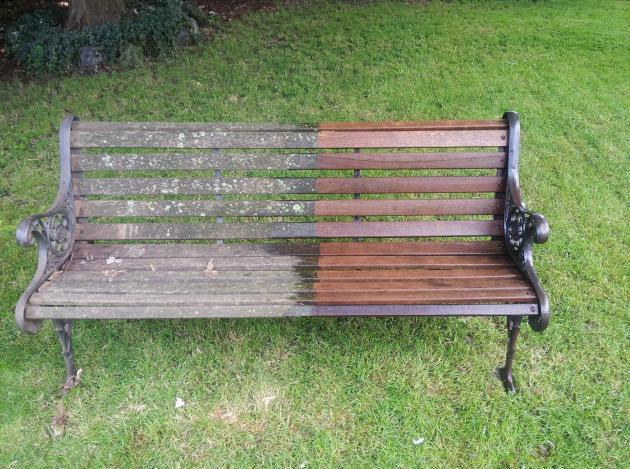 If you have paths that need a bit of repair, cleaning out and replacing that rim someone is always tripping over could be a good idea.
Lever out the damaged section, Excavate for Concrete Path. form up a new section with boards, install a plastic membrane and F72 sheet metal, and reset with a new concrete section. Slope the new section away from any run of water so you don't get a slippery green build up.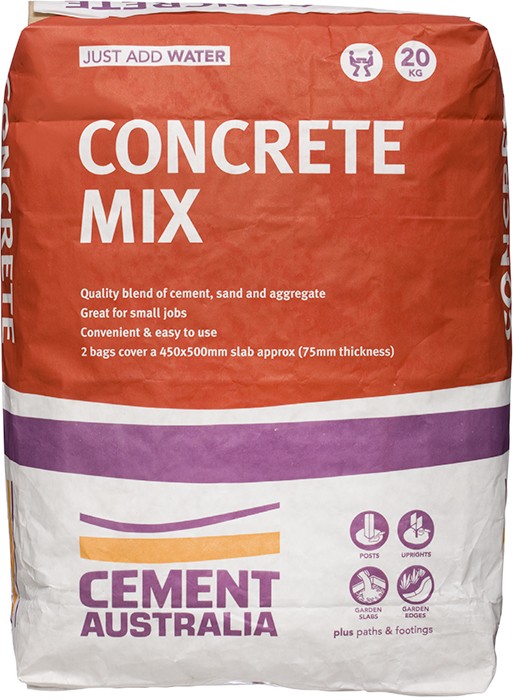 BUY 2 GET 1 FREE CEMENT AUSTRALIA CONCRETE MIX: • 20kg. • Ready to use - just add water. See in store for best price
In September Aphids can build up quickly on new rose shoots. It's a good month to sow new lawns with lawn seed and mend bare patches. The first month of Spring is also a great time to do some care on established lawns by raking out old dead plant material or use the end of fork prongs to loosen up compacted lawn roots so water can get through.
Seeds to sow this month are: Sunflower, Lettuces, Beans, Tomatoes, and Eggplants.
For all things growing, spread organic mulch over all garden beds.
This Issue we'd like to focus in on Feeding Your Garden – there are a lot of fertilisers on the market today, each focused on varying plants, as well as a variety of mulches you can choose from, everything from those that take longer to deteriorate and are great for keeping the soil moist to those that break down to become an extra layer of compost.
When applying any fertiliser it is imperative you use a mask so you don't inhale anything in them and gloves so anything toxic that won't grow you doesn't get in through your skin. Wash your hands afterwards.
Quality is important in a potting mix, so look for the five ticks of the Australian Standard logo, usually found on the corner of the bag. The Australian Standard ensures a mix is manufactured to a consistent quality, in terms of drainage, aeration, water-holding capacity and pH, to give users a successful result. There are two grades of mix: one is regular grade, designated by a black logo, which contains virtually no fertiliser – add your own after using. The other is premium grade, with a red logo, which contains enough fertiliser added to sustain at least one month's growth and up to three months in some products. Buying products made wholly in Australia from Australian organics, sands and woods will also ensure the soil you're putting back into Australia came from the earth here to begin with.
Australian Standards relevant to recycled organics or compost are:
Australian Standard AS 4454 (2012). Composts, Soil Conditioners and Mulches
Australian Standard AS 3743 (2003). Potting Mixes
Australian Standard AS 4419 (2003). Soils for Landscaping and Garden Use
Australian Standard AS/NZS 4422 (1996). Playground Surfacing
Mixes that are designed for specific purposes, such as propagation, in products labelled as 'seed-raising mix' will give better results than a general-purpose potting mix. Most seed-raising contain a finer grade of composted pine bark than potting mix, to ensure good moisture contact with the seeds. They can also include coir peat to hold moisture, and perlite to improve aeration and drainage.
Another alternative is to buy those geared specifically towards what you wish to grow or feed. In these the actual type of sand/soil and fertiliser quantities are determined by the needs of the plants for which the mix is designed.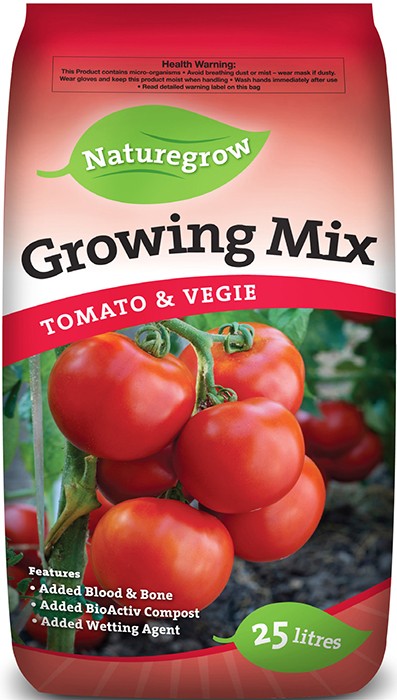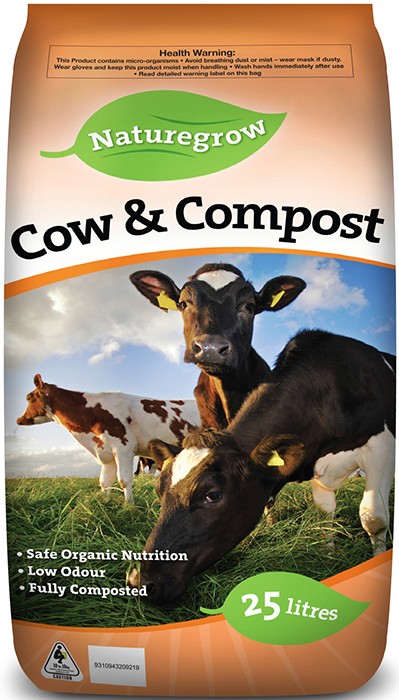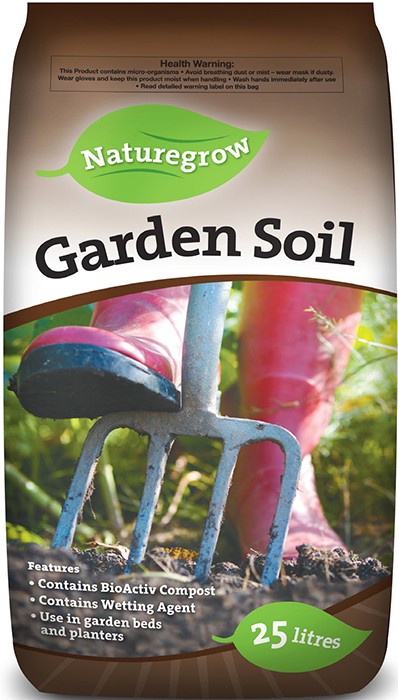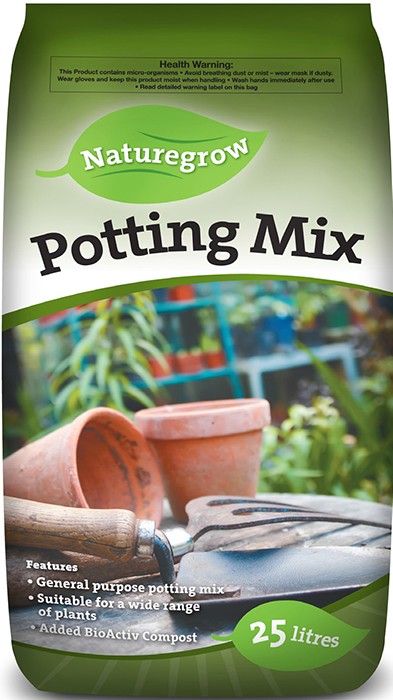 NATUREGROW POTTING MIXES – 4 FOR $20.00
Many in Pittwater have a pocket in their garden or the whole of their garden is comprised from Native Plants – these too need a good feed if you have soil which is lacking in nutrients. For Australian bushflowers and plants follow two golden rules:
The phosphorous (P) level must be 3% or less for native plants. Native plants are very sensitive to phosphorous and too much will kill them.
Read the directions and don't exceed the recommended rate. Fertiliser is like medicine – the right amount works wonders, too much is lethal.
Trees and shrubs need a fairly high nitrogen content in the fertiliser – at least 10% – so products such as Dynamic Lifter which have low N don't give spectacular results. Also, the phosphorus content may be too high, so read the label very carefully.
Products such as Aquasol or other liquid/soluble fertilisers can be used or you buy fertilisers specific for Native Plants.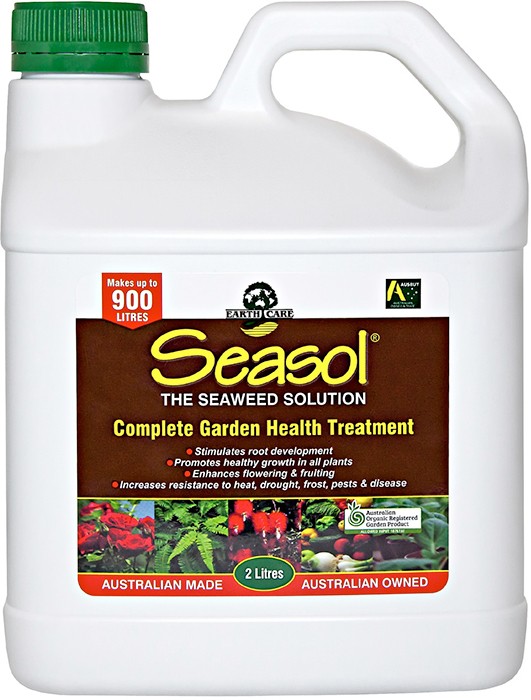 SEASOL CONCENTRATE FERTILISER: $19.96 2L.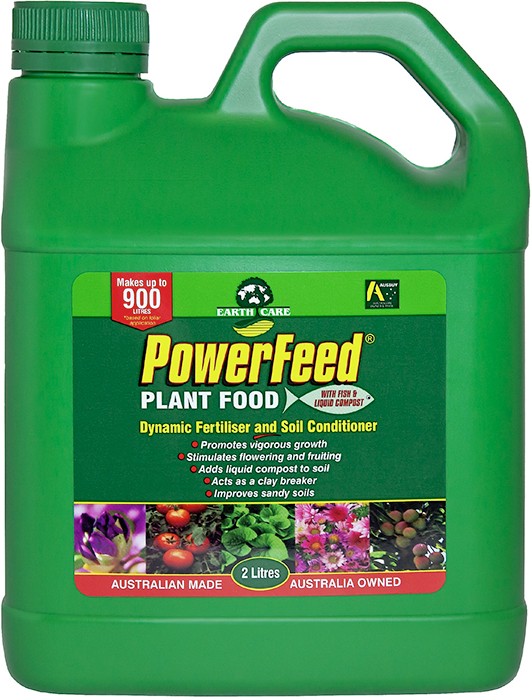 POWERFEED CONCENTRATE FERTILISER: $19.96 2L.
Premium potting mixes already contain fertilisers when you buy them, but these are used up and leached out quickly once you start watering your plants. Top them up as per the instructions on the product. Controlled, slow-release fertilisers are ideal for potted plants, because they release a steady supply of nutrients into the potting mix over a specified period: normally three, six or 12 months. After this time, they will need to be reapplied according to the product label's application rate. Alternatively, you can use a liquid fertiliser product at more frequent intervals. Liquid fertilisers are readily taken up by plants so they can give a quick boost to plant growth.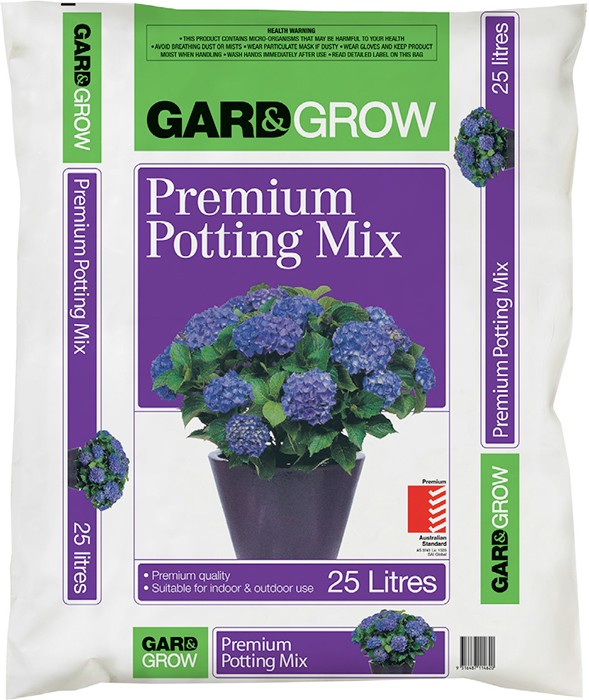 GARD&GROW® PREMIUM POTTING MIX: $8.00 -25L.

Contains wetting agents and fertiliser. AS3743.
Spring is the time we all plant out a few herbs and vegetables for summer salads. Preparing the soil by turning over the earth, working in some good compost and allowing that to settle through watering prior to planting out will give your garden beds or pots a good start. Feeding them once planted will give them a boost but avoid this once leaves appear as too much fertiliser will burn the leaves and roots. Adding a good mulch to protect the growth and help the soil retain moisture is also a must. Choose something that will break down into the soil, not overheat, and give a good layer of protection.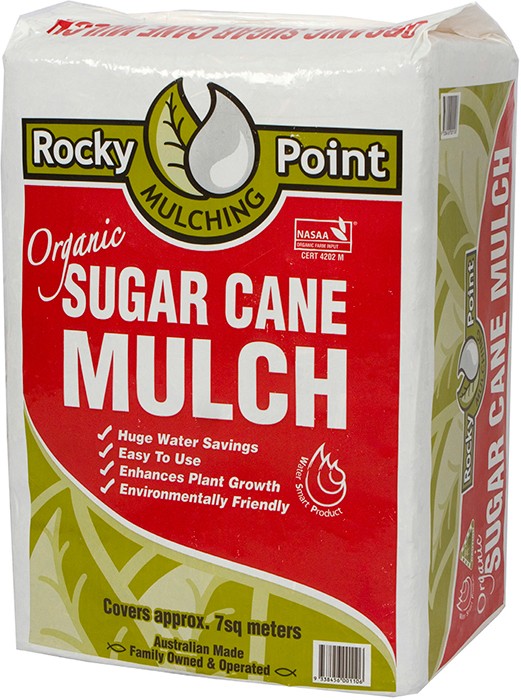 SUGAR CANE MULCH BALE: $14.00 • Covers 7m2.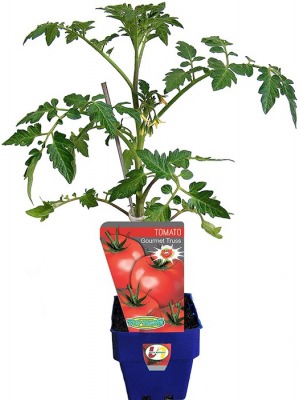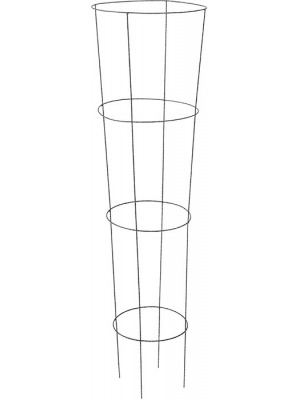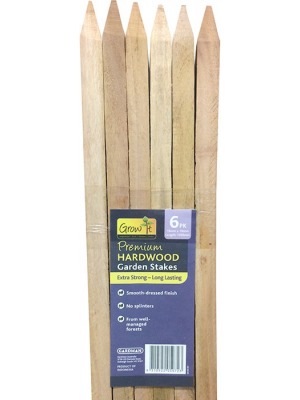 TOP TASTE TOMATO COLLECTION:

TOMATO TRAINER: $24.00 - 133cm.

GARDEN STAKE: Pack of 6 12 x 12 x
600mm.
$4.97
$3.45 - 100mm pot.
Easy to grow.
Also
available - 12 x 12 x 900mm. $7.90
Your lawn will also benefit from a good feed in this season of growth. Apart from a good watering in fertiliser and ph check you may want to boost lawn health by using products made for growing that
Summer Backyard Cricket Pitch
.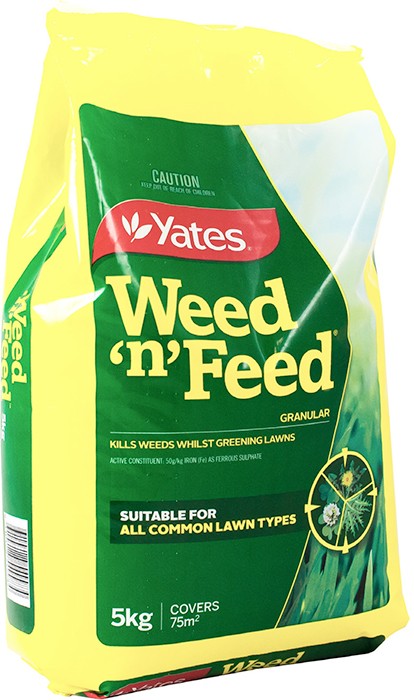 GARD&GROW® HOSE ON WEEDING + FEEDING FERTILISER:

YATES WEED N FEED: $9.99 • 5kg. • Granular.
• 2.2L. $ 7.48 Also available: 4L $12.99
All products and suggestions on this page are stocked by Johnson Brothers Mitre 10 Hardware - simply call into one of their stores and speak to their friendly trained staff on your Spring fertilising needs.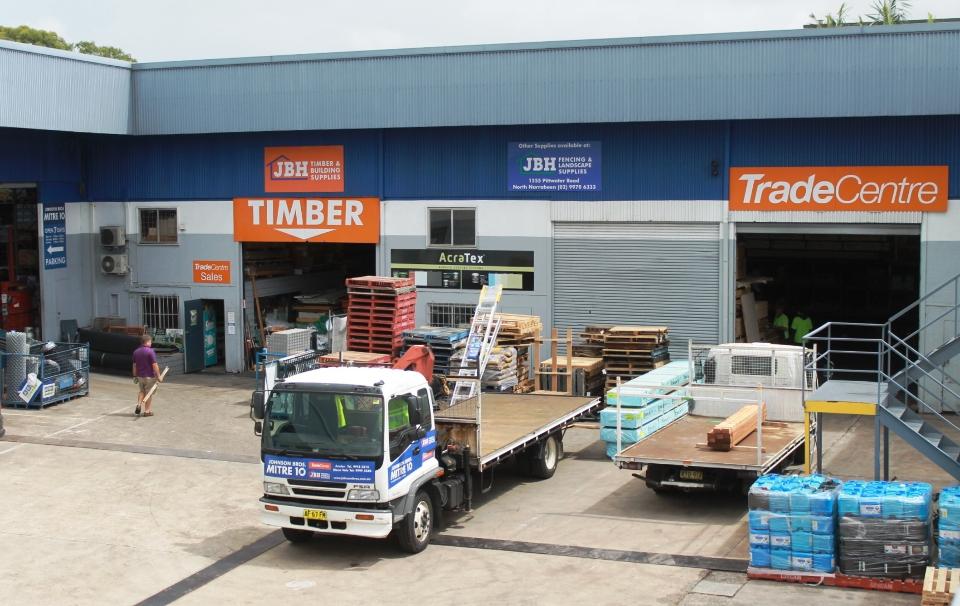 Products advice is available from the trained friendly staff at Narrabeen, Mona Vale and Avalon Johnson Brothers Mitre 10.
Click on logo to visit Johnson Brothers Mitre 10 website
Johnson Bros Mitre 10 - Avalon (02) 9918 3315
Johnson Bros Mitre 10 - Mona Vale (02) 9999 3340
JBH Timber & Building Supplies (02) 9999 0333
JBH Fencing & Landscape Supplies (02) 9970 6333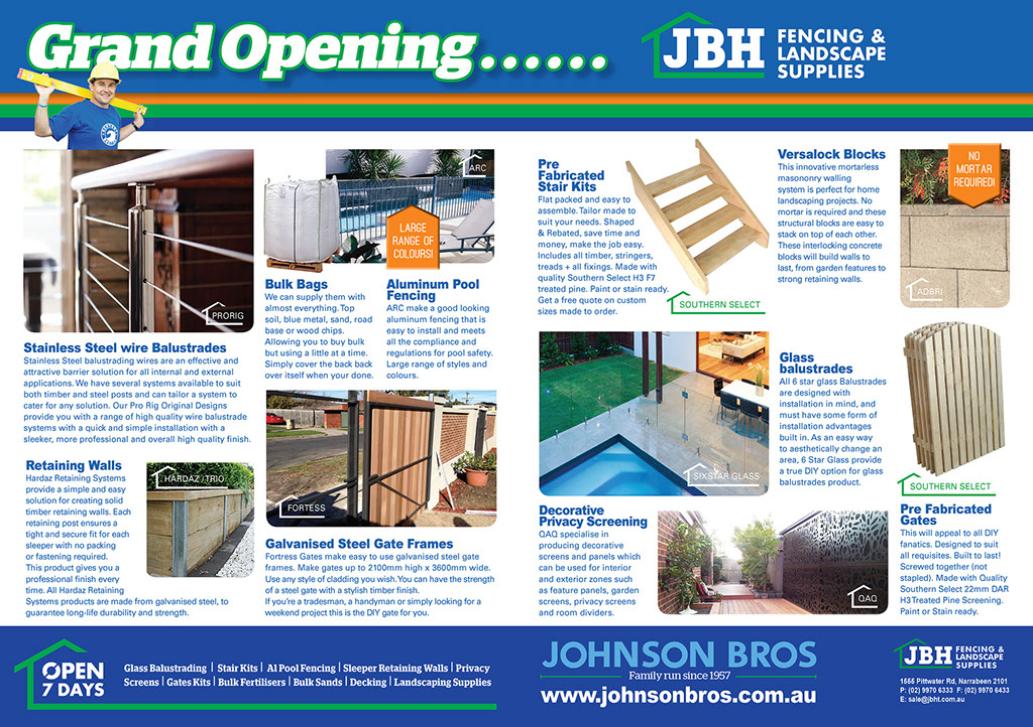 vegepod made into a fail-safe herb garden - at Johnson Brothers Hardware Mitre 10 Mona Vale
Copyright JBH Mitre 10, 2016. All Rights Reserved .