February 18 - 24, 2018: Issue 348
DIY Summer and Early Autumn Projects: A Shed For All Storage Solutions + Garden Tasks +
Keeping Our Waterways Clean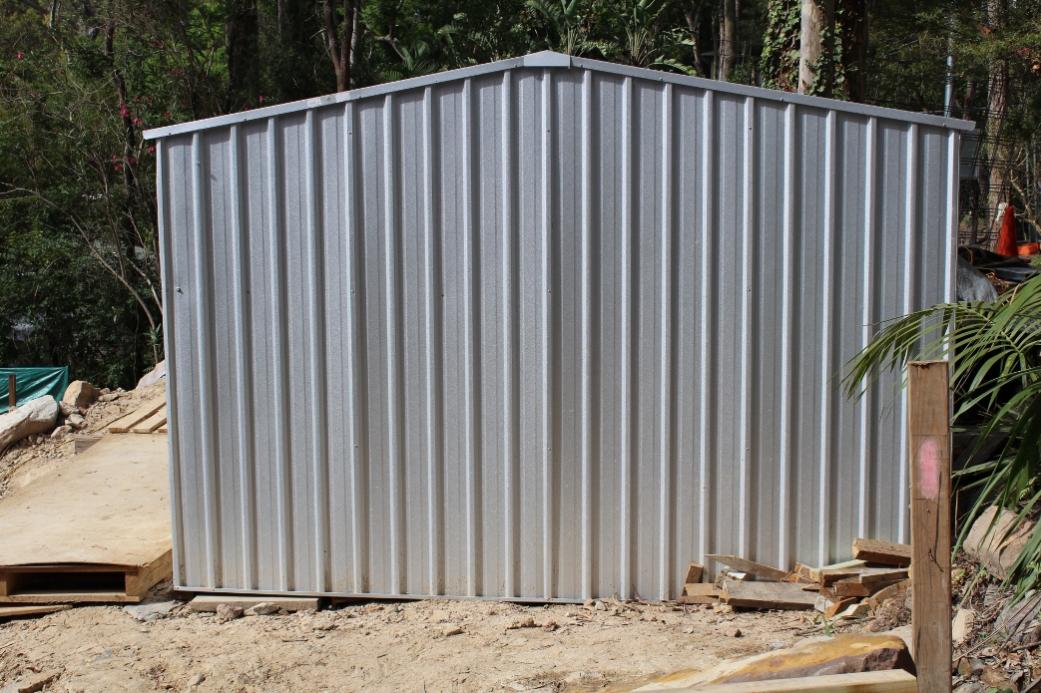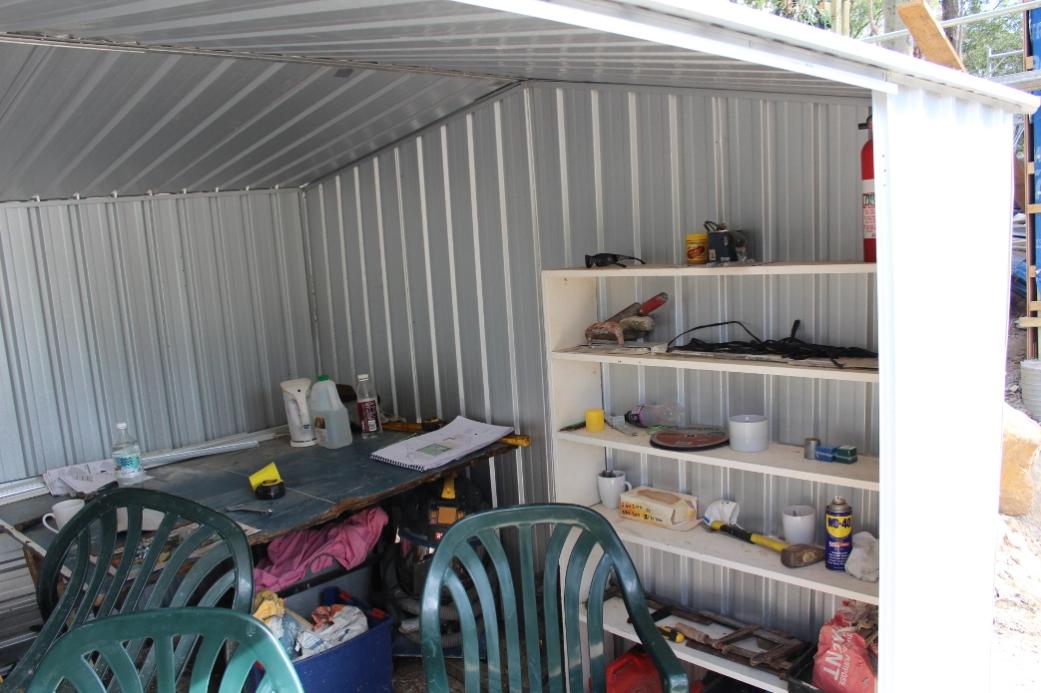 Autumn is the time when we do a few jobs around the garden to ensure healthy plant growth in Spring. It's also the time when we can do a bit of sorting out and tidying up. For that you can select an easy to assemble shed to put your lawnmower and tools out of the rain and keep them from deteriorating in between use. Tools are expensive and will need replacing if not kept in good condition.
One recently purchased here took an hour or so to assemble and didn't break the bank either, some costing less than a few hundred dollars. Johnson Brothers Mitre 10 stock a range of Absco Sheds in widths and heights that allow you to move.
Absco Sheds are made in Australia, so if you need any advice or help it's only a phone call away.
They also manufacture Aviaries, if you want to keep your chooks safe, Garages and Carports.
As Johnson Brothers Mitre 10 frequently have these on sale, pop in and talk to their trained friendly staff about which one will suit what you want in size and use. They can even arrange delivery for you, so you don't need a truck or trailer to bring it home.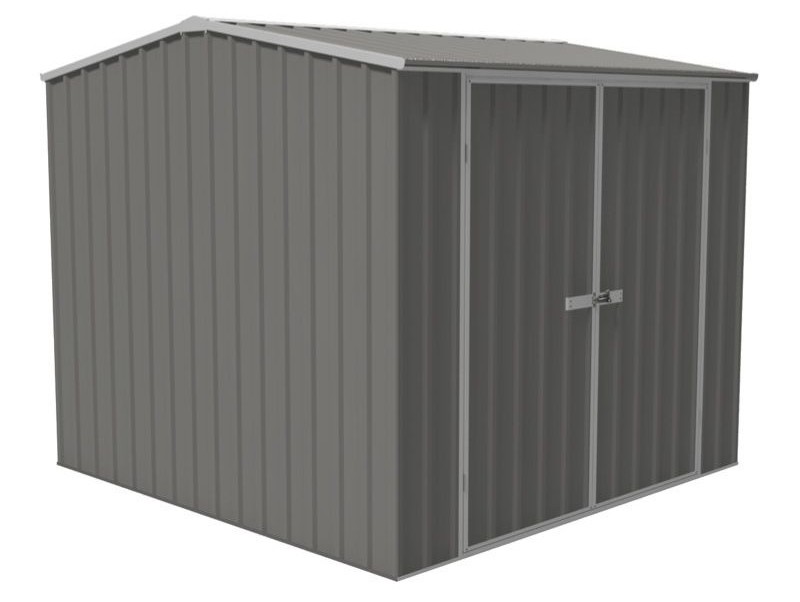 ABSCO 2.26M X 2.26M X 2.00M PREMIER SHED WOODLAND GREY: $329.00
Gable roof. Double door. Easy SNAPTiTE assembly. 30 Year warranty. Colour: Woodland Grey. Dimensions: 2.00 (H) x 2.26 (W) x 2.26 (D)m.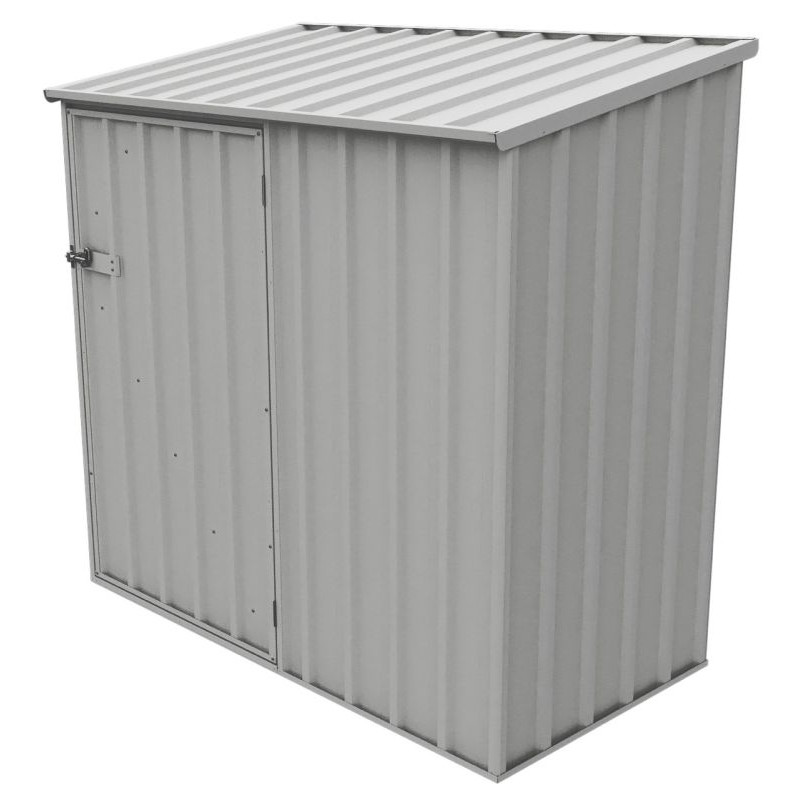 ABSCO 1.52M X 0.78M X 1.50M ECO-NOMY SINGLE DOOR SHED ZINC: $179.00
1.50(W) x 0.78(D) x 1.5(H)m. Zinc.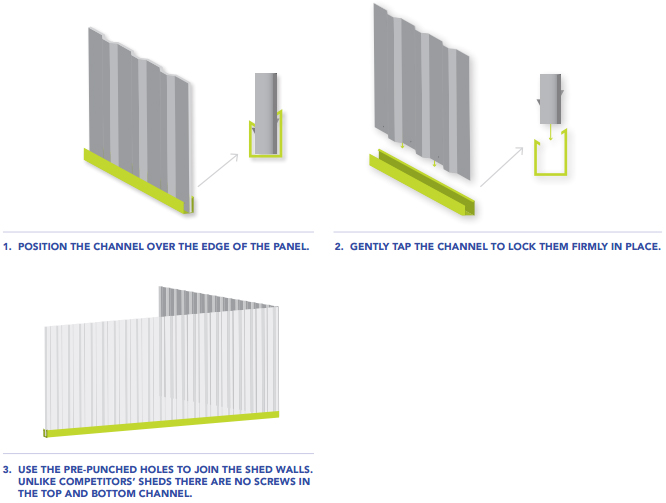 SNAPTiTE is an innovative patented design that dramatically reduces the time and effort required to assemble the range of Absco Sheds. Absco Sheds assemble up to 80% faster than competitors' sheds.

Most components are marked with part numbers which are also clearly identified throughout the three dimensional drawings displayed in the assembly instruction booklets. Reduces screws by 75%! SNAPTiTE permanently locks all perimeter channels to all roof and wall sheets without the need for tools and fasteners. Most other connection points have been fully pre-punched to maximise the ease of assembly.
From its manufacturing facility in Brisbane, Absco Sheds distributes an extensive range of outdoor storage products throughout Australia and the world. Absco Sheds Industries has been the major supplier of these products to the hardware and outdoor building industries for over 30 years. Absco Sheds is the market leader, certainly in Australia, if not the world, for its innovative designs and range of garden sheds that incorporate the patented SNAPTiTE "Easy to Assemble System". The reputation of quality that has resulted has seen Absco Sheds export its products to Canada, USA, Europe, UK, South Africa, Pacific and South America.

Below are two videos that show you how easy it will be to install a shed the right size for you - and one that shows you how to install a slab floor to keep anything you store in your shed out of the path of rising damp.
The Absco Frequently Asked Questions:
WHERE ARE ABSCO PRODUCTS MADE?
Absco products are manufactured in Australia using hi-tensile, chromium free steel.
HOW HARD IS IT TO PUT TOGETHER AN ABSCO SHED?
Absco sheds use the patented SNAPTiTE assembly system. SNAPTiTE is the world's fastest assembly system as it uses up to 75% less screws than competitor sheds. With the SNAPTiTE Assembly System & pre drilled holes, Absco Sheds assemble up to 80% faster than competitor sheds.
WHAT IS THE WARRANTY OF ABSCO SHEDS?
Absco Sheds come with a
30 year written warranty
.
HOW LONG DOES IT TAKE TO INSTALL AN ABSCO SHED?
Depending on the level of experience that the installer has an Absco 10ft x 10ft shed will take 1 – 2days. This is an estimate only and should be used only as a guideline.
ARE ABSCO SHEDS SUITED TO HIGH WIND AREAS?
Most Absco sheds are rated W41C (C1) to withstand winds up to 91mi/hr. Cyclone Kits are available for some models that when fitted. When installed the product is rated to W50 (C2) & can withstand up to 111mi/hr.
THE PREDRILLED HOLES DO NOT ALIGN?
In some cases the pre drilled holes may not align up on your shed panels. To rectify this, use the screws provided and insert the screw at an angle and tighten. This will re-align the holes and allow the panels to screw together as instructed.
WHAT IS THE INSTALLATION DIFFERENCE BETWEEN PREMIER & REGENT RIDGE BEAM?
When installing the ridge beam to Regent and Premier Sheds, please note that both screw holes in the ridge beam aren't required. The Regent Shed uses the inner most holes, whereas the Premier uses the outermost holes. When it comes time to fit the gable pieces onto your Regent and Premier sheds it is important to note two different approaches. For a Regent Shed the gable piece screws directly into the ridge beam, whereas the Premier Shed gable screws through the peak brace.
HOW DO I INSTALL THE GABLE BRACE?
Firstly, install the gable brace to the wall then install to the ridge beam. Please be aware if there is no hole present – pre drilling is required for this component.
ARE ABSCO SHEDS COMPLETELY WATERPROOF?
Absco Sheds are designed to be weatherproof for normal conditions. In the event of extreme weather conditions such as heavy rain and high wind gusts, some water may enter through the sheeting joins of the shed.
WHAT CAN I STORE IN MY ABSCO SHED?
Absco Sheds can be used for storage of garden equipment such as lawnmowers, wheelbarrows, garden tools etc. Storage items that may be adversely affected by high winds or water should be stored with additional protection
DOES MY SHED COME WITH A FLOOR?
No, your shed doesn't come with a floor. We recommend all sheds be bolted to a concrete slab that is rebated. An alternative to a concrete slab is our timber flooring kit.
DOES MY SHED COME WITH FIXTURES TO BOLT TO A CONCRETE SLAB?
No, Anchorset is an optional accessory which includes bolts and nuts to secure your shed to the concrete slab.
DO I NEED TO BOLT MY SHED TO THE GROUND?
Yes, all sheds need to be secured to a concrete slab, timber floor or some solid structure.
HOW CAN I MAKE MY SHED WATER PROOF?
Extreme weather conditions make it difficult to keep water from entering the shed through gaps, doorways and entries. Best way to prevent this from happening is to rebate your concrete slab and use rubber seals which can be purchased from your local hardware store. The use of silicon around the base of the shed and in the channel system may increase the chances of water being trapped inside your shed.
WHAT TOOLS WILL I NEED TO ERECT MY SHED?
The majority of the shed will require a Drill/ Drill bits (3mm/4mm) /screw driver/ ladder/ pop rivet gun. Gloves, eye protection, boots and work stools if possible to make construction easier.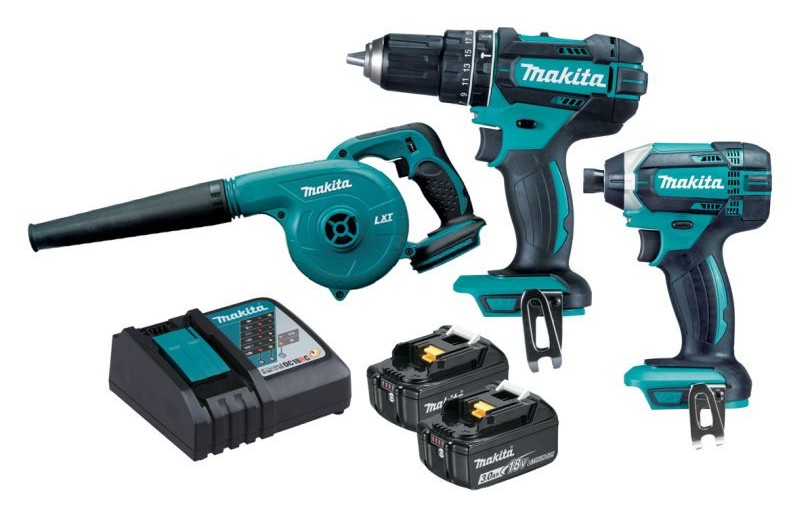 MAKITA 18V 3 PIECE COMBO: $399.00
18V. 3.0Ah. Includes: 18V Hammer Driver Drill, 18V Impact Driver, 18V Blower, 2 x 3.0Ah Batteries, Fast Charger and Tool Bag.
DOES MY SHED REQUIRE COUNCIL APPROVAL?
Most sheds 10ft squared and above, do require council approval. Best to check with your local council before purchasing.
IF I HAVE A MISSING OR DAMAGED PART, WHAT DO I DO?
Contact the Customer Support Centre on 800-305-4436 and we can send out a replacement.
CAN I DISASSEMBLE MY SHED IF I NEED TO MOVE?
Absco sheds can be disassembled. Simply unscrew and slid off all channeling. It can be disassembled back to panel or further to kit form. Then simply re assemble when needed. If you lose your instruction manual we will be happy to email you a copy.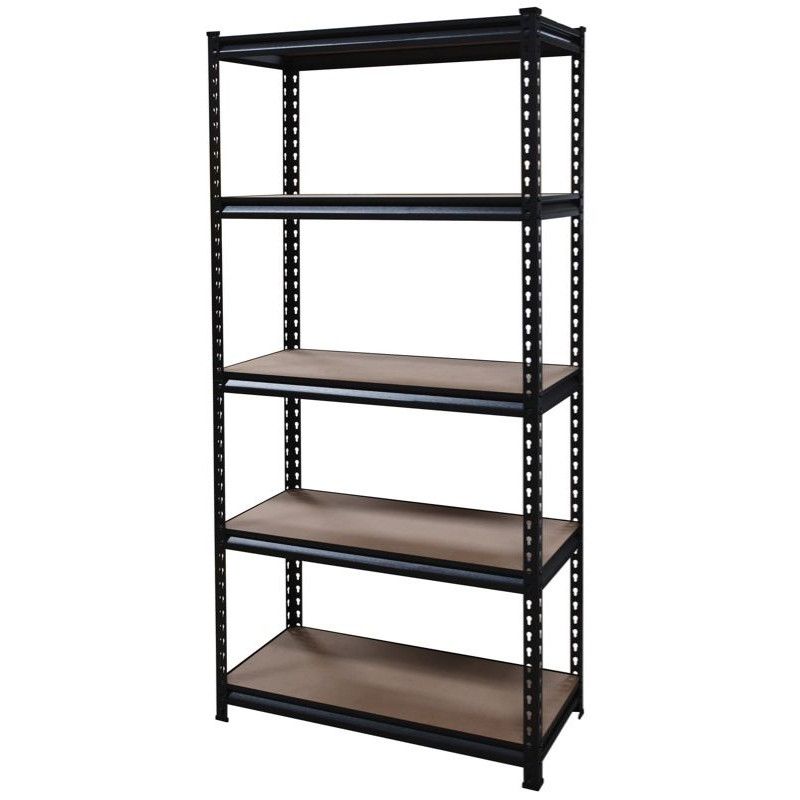 GEELONG 1240MM X 630MM X 1830MM FIVE SHELF UNIT: $139.00
1830(H) x 1240(W) x 630(D)mm. 225kg load capacity per shelf. Powder coated steel. Ready to assemble.
Absco Sheds Getting Started
Full range of Instruction videos
HERE

Autumn garden tasks that will keep your garden flourishing.
Make new plants from cuttings. Take 10cm cuttings from hardwood herbs such as rosemary and bay or natives such as banksias, grevillea and coastal rosemary. Remove the lower leaves, dip cuttings into hormone powder and pot in small containers of premium potting mix. Keep just moist and shelter from strong wind and sun.
Trim hedges before the onset of winter to keep them compact and bushy from ground level. Trimming plants such as these before it gets too cold also stops them from being damaged by too cold a wind or too hot a sun.
Aerate the lawn with a garden fork and scatter lime lightly over it. This sweetens the soil after many years of lawn food application. Rejuvenate tired lawns with an autumn feeding to ready them for the onset of cool winter weather.
When mowing your lawn remember that grass clippings make excellent compost and feed for your soil and other plants. Clippings are a rich source of nitrogen, potassium and phosphorus and contain lesser amounts of other plant nutrients. As the clippings are rapidly broken down into these nutrients they'll be returned to the lawn, eliminating the need for expensive fertilisers that can harm soil organisms or wildlife. Clippings should be as small as possible so they break down quickly and don't add to the 'thatch' layer. This is achieved through regular mowing. Lawn clippings can also be used as mulch around annual flowers and vegetable crops - just water them in after spreading to prevent them adding heat to other plant roots.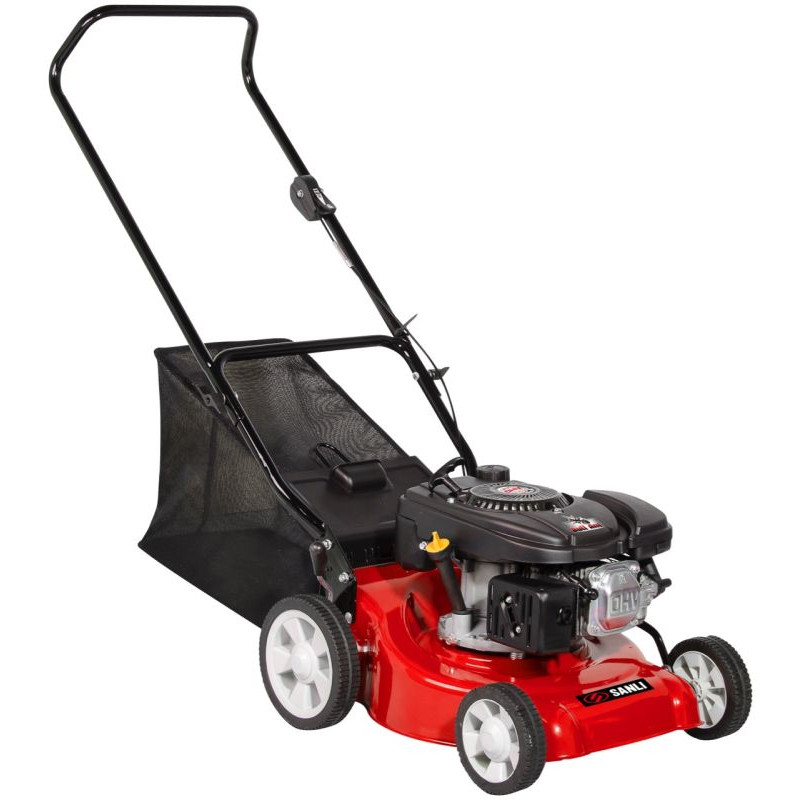 BULL ANT 118CC LAWN MOWER: $199.00
3.5hp 4-stroke engine. Compact & lightweight design, featuring large 200mm rear bearing wheels & 7 position height adjustment.
NB: Out of Stock Online - check your local store
Check for borer damage on all deciduous trees, paying attention to the trunk at soil level. It's easier to check when trees are dormant and bare. Autumn is also a good time to check your larger eucalypts and see if there's any 'deadwood' that needs trimming so it doesn't get blown down in the first Autumn or Winter storms, damaging roof tiles or cars. Regularly ensuring dead branches are removed from your trees keeps them healthy.
Transfer the leaves that fall on your garden and lawn to the compost bin on a regular basis, otherwise they will smother your plants and grass. Eucalyptus trees can shed leaves year round, so cleaning them from paths will eliminate slipperiness as we head into the damp season and cleaning them from gutters and installing a leaf guard will stop overflow and water running back inside the wall frames of your home.
If you have cymbidium orchids, they should be placed in full sunshine to encourage good flower spikes during winter and spring.
Divide evergreen perennials. Lift them from the soil, divide at the root and re-plant into well-conditioned soil.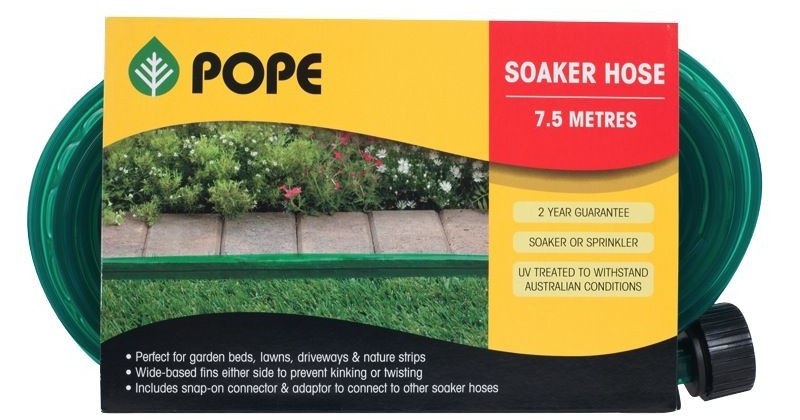 POPE 7.5M SOAKER HOSE: $11.00 -

7.5m
Late Summer and Early Autumn can mean we're out doing some cleaning and watering or other tasks that involve the use of water. Below is an overview of how to keep our waterways clean - essential for a coastal community:
Keeping Our Waterways Clean
In your Garden
Put leaves and grass clippings into compost or onto garden as mulch




Cover piles of soil, sand or mulch




Build barriers around your garden beds to contain the soil




Use organic fertilisers




Have your sewer checked




Install rainwater tanks and/or systems to divert roof water directly to gardens.



When you Maintain your Car

Use a service station car washing bay or a car wash that recycles water




Wash your car on lawn and pour any leftover soapy water onto the lawn




Regularly service your car



When you Paint and Renovate

When you use water-based paint, clean up over soil




Keep oil-based paint, turps and solvents clear of gutters and drains




Reuse turps once paint has settled




Allow unwanted paint to dry out, then take tins to a chemical cleanup event or licensed landfill




Don't hose sand or gravel, or wash out cement mixers or barrows, so waste flows into street gutters




Don't leave piles of sand or gravel uncovered where it can wash or blow into gutters



Industrial Sites

Clean up wind-blown litter




Store and dispose of oil and waste water correctly




Clean out your grease trap regularly



Construction Sites

When building, landscaping or renovating, always use appropriate sediment and erosion




Store chemicals in a properly maintained and operated bunded and covered storage area




Keep adequately stocked spill kits on hand and make sure staff know how to use them




Never, ever hose chemical spills down the drain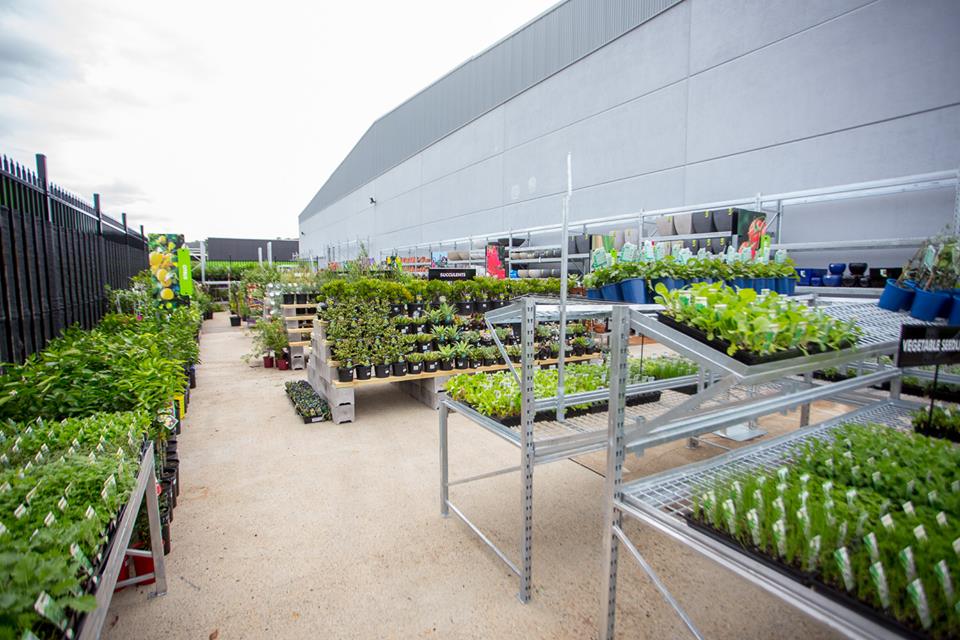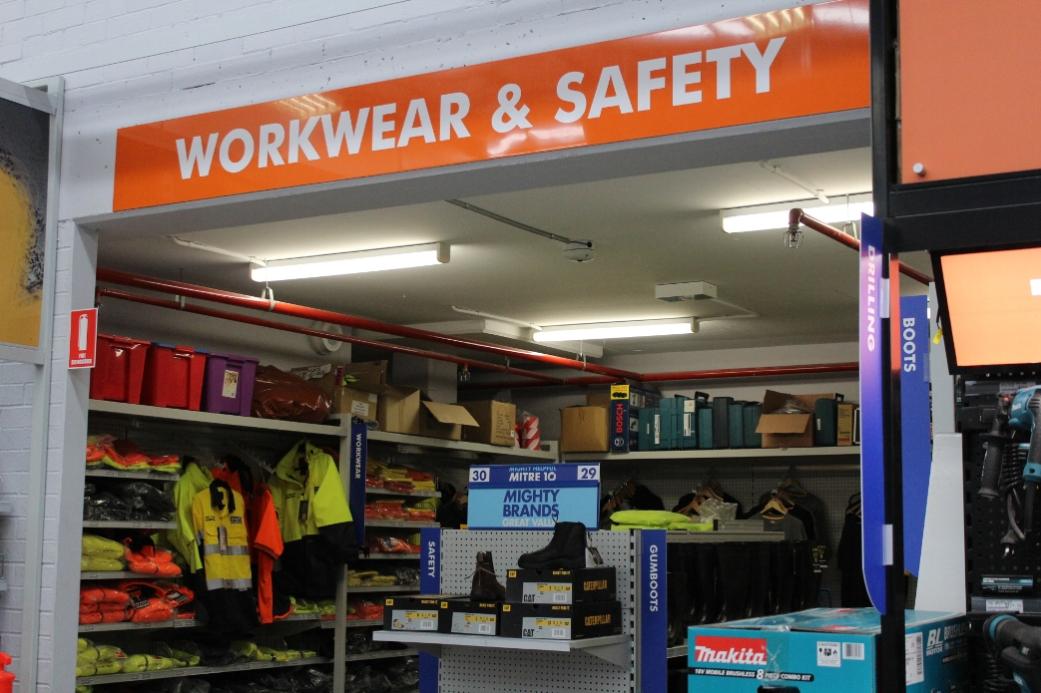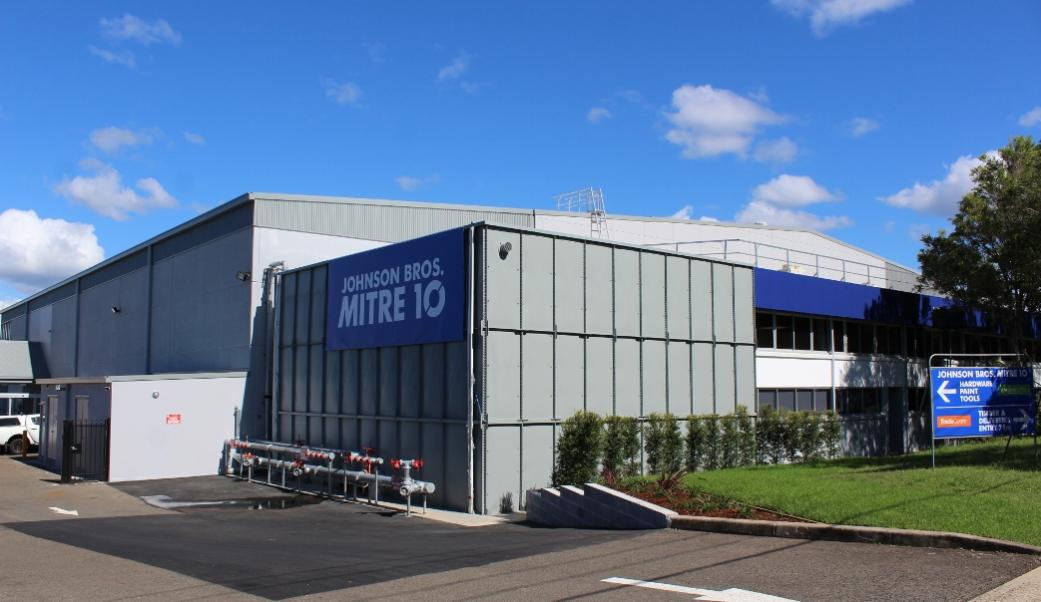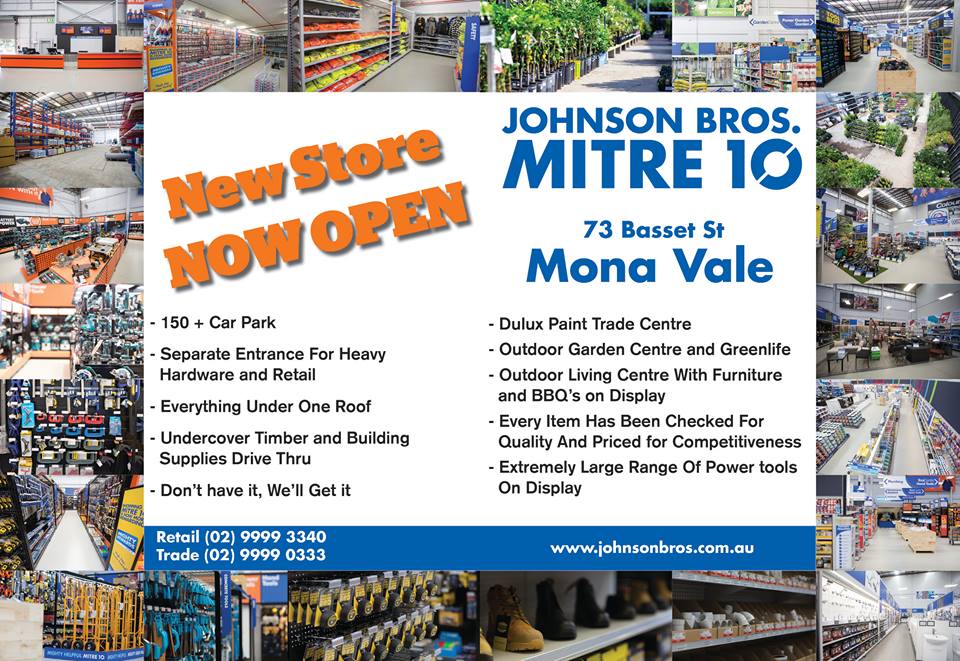 Johnson Brothers Mitre 10 New Store
73 Bassett Street
Mona Vale - Online Store: Jbhmv.Com.Au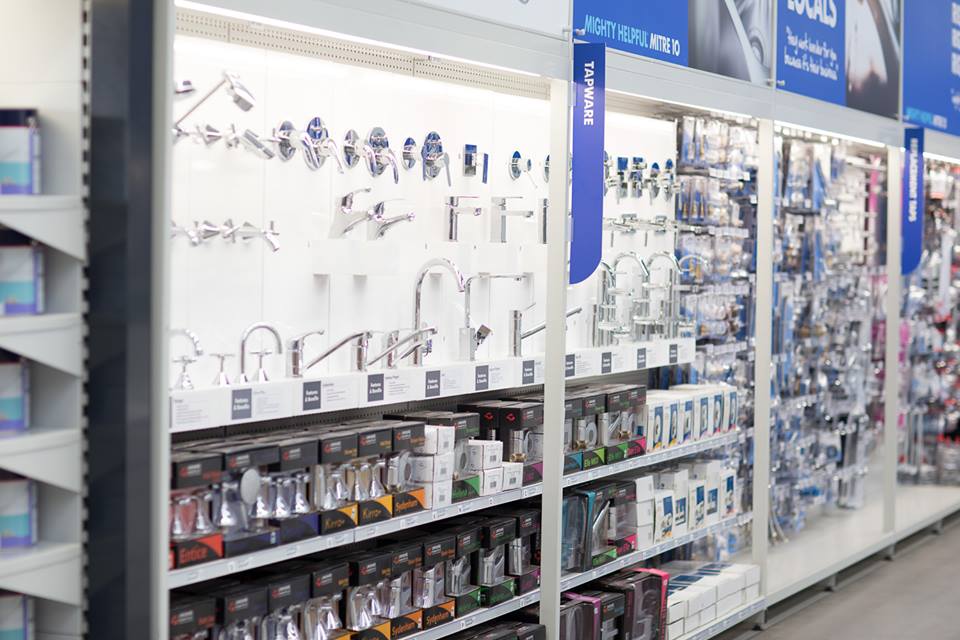 Products advice is available from the trained friendly staff at Narrabeen, Mona Vale and Avalon Johnson Brothers Mitre 10.
Click on logo to visit Johnson Brothers Mitre 10 website
Johnson Bros Mitre 10 - Avalon (02) 9918 3315
Johnson Bros Mitre 10 - Mona Vale (02) 9999 3340
JBH Timber & Building Supplies (02) 9999 0333
JBH Fencing & Landscape Supplies (02) 9970 6333
www.johnsonbros.com.au Online store: jbhmv.com.au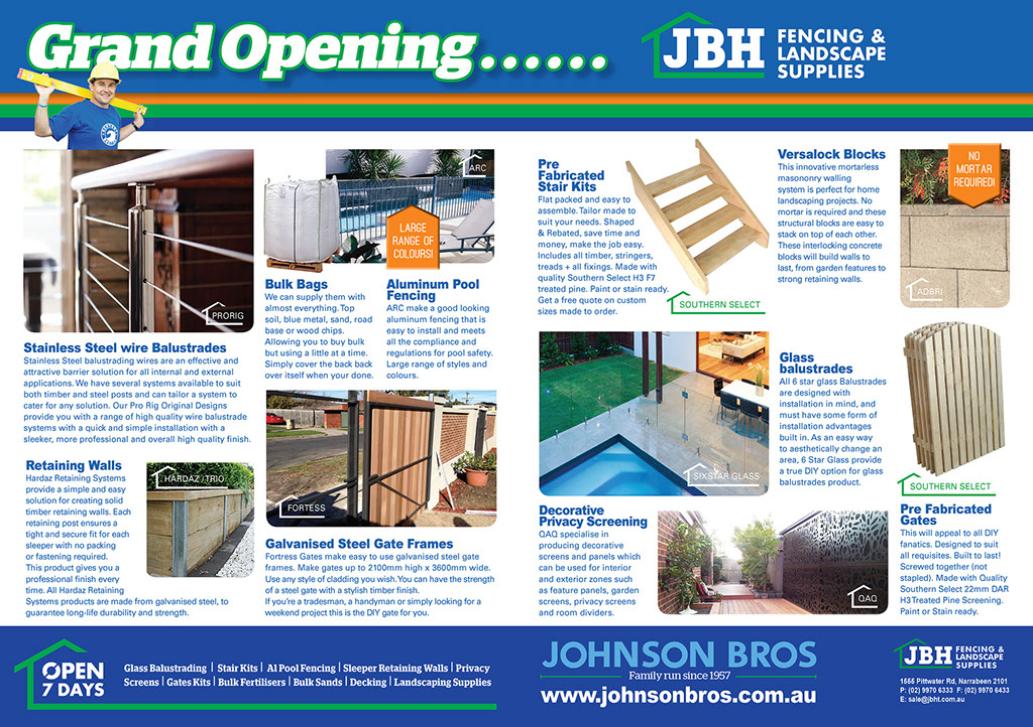 Important
All information and tips in this publication are of a general nature only and neither Johnson Brothers Mitre 10 or Pittwater Online News does not warrant the accuracy or completeness of the information and tips in this publication. This publication is not intended to be a substitute for expert advice.
Johnson Brothers Mitre 10
advises you to always consult an experienced and qualified person when undertaking jobs of this kind (including consulting a qualified tradesperson such as an electrician or plumber where relevant expert services are required).
You should also consider any safety precautions that may be necessary when undertaking the work described in this publication (including wearing any necessary safety equipment such as safety glasses, goggles or ear protectors or hard hats). The information and tips in this publication are provided on the basis that
Johnson Brothers Mitre 10
and
Pittwater Online News
excludes all liability for any loss or damage which is suffered or incurred (including, but not limited to, indirect and consequential loss or damage and whether or not such loss or damage could have been foreseen) for any personal injury or damage to property whatsoever resulting from the use of the information and tips in this publication.
Pittwater Online News and
Johnson Brothers Mitre 10
also advises there may be laws, regulations or by-laws with which you must comply when undertaking the work described in this publication. You should obtain all necessary permissions and permits from council and/or any other relevant statutory body or authority before carrying out any work. Major projects published in this publication always list these and/orlinks to where you may research what your own project requires to meet regulations.