August 28 - September 3, 2016: Issue 278
DIY Garden Shed: Weatherboards - Door And Window Installation And Paint Finish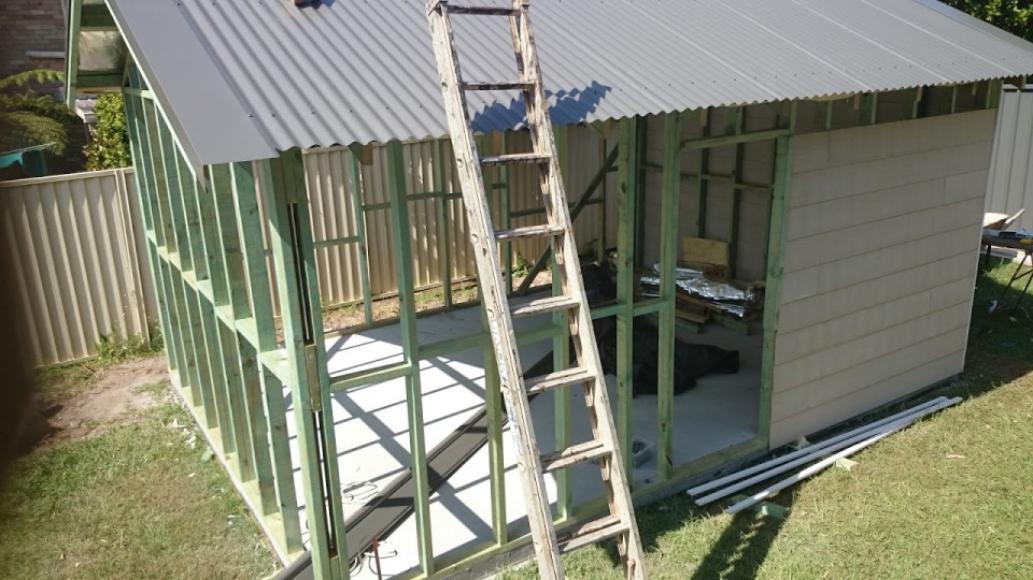 A Winter Project - showing various stages of works - slab, framing preparation for wall cladding, roofing

Backyard shed – Artists Studio
Approx: less than 10k if do labour bulk of work by self

Part 4: Walls, Windows, Door, Painting
1. formwork/concrete slab/pour
2. form up frame - order window (lead time approx. six weeks).: Part 2a
3. Roof Framing: Part 2b Roof Sheets Installation: Part 3 (has one clearer sheet to allow light in naturally – see the DIY Skylight option )
4. install walls, windows – and paint.

The final steps of your DIY Shed/Studio are now ready for completion. These involve installing the weatherboard cladding, installing your windows and hanging the door before painting. We have looked at Hanging a Door earlier in 2016. With an outdoors door for a shed, bear in mind you may need to adjust the door once the structure has 'settled' - this could be as simple a planing one side to fit the door frame. Tip: paint the top of the door before installation.
The first thing to determine is your Materials List - you will need Weatherboards, a Door and Hinges - stainless steel will work best in this environment, door furniture (the hand /knobs) and as this is in a garden we suggest adding a gate hook, also in stainless steel, so you can have the door open and not worry about the wind catching it. The Weatherboard Cladding for this project, at this size shed, will be around $1200.00 depending on which product you select. Also discuss the trims for the four edges - these can usually be supplied to compliment the product you select.
Trims for around your window and insulation (sill flashing) will also be required for a nice neat finish as well as a nice trim to sharpen the edges of the shed where the weatherboards meet at the four corners. For timber reveal finish size, add 38mm to both height and width. For Timber Windows and Doors Stud Opening sizes add 20mm to height and width. Remember our Stud Opening Size: "Height",960 mm,"Width",1270 mm for the windows ordered.
For paint -make sure you choose one that will wear well. The standard here is undercoat and two topcoats, depending on the paint and your preference - some paints do not need to be applied twice indoors but outdoors can vary in between brands. Johnson Brothers Hardware Mitre 10 have extensive paint options and trained staff to advise you on what will work best.
A Licenced Electrician is required for the Electrical works: 2 x Double GPO + 2 x 1200 strip lights, power Conjuted Cable from House underground.
Materials List: Weatherboard Cladding, Door, Fixtures

Gate Hook in Galvanised Steel - 100mm
Door Handles Entrance Set - in Stainless Steel
Solidcore Door 2040X820X35
Stainless Steel Fixed Hinges 100X75
Cladding Plank in Woodgrain 4.2X230 - x 53 EA
Fastners - for weatherboards
Trims: Windows and Cladding boards 4x corners (you can now buy these ready made to apply)
1 x 4 litre undercoat paint
2 x 4 litre topcoat paint
Delivery Fee

Installing Cladding

Weatherboards are easy to install and there are many great products being produced that make it easier still and with one eye on reducing the carbon footprint of anyone who uses them. Discuss what options you have and what meets your needs and budget.
As with the roofing, start at one end of the structure and work towards the other end.
Set a horizontal datum or base line around the perimeter of the building. Measure the wall height from the datum and determine the number of Weatherboard
rows. Minimum overlaps are 20mm for classic and 25mm for rusticated planks.
First Row: Fix a Weatherboard 5mm up from the datum. Level the bottom edge of the Weatherboard with the datum line.
Fasten the bottom edge through the Weathertex strip into the timber framing. Fit joiners as work proceeds.
Successive Rows: Use a storey rod, lap gauge or Joiner to position Weatherboards and maintain uniform rows. Check rows for level. At laps, fasten through
both Weatherboards into the stud. Use one fastener per stud, located at least 12mm from edges and ends.
Drive fixings flush with the plank surface. No punching is permitted. Screws may be driven up to 2mm below the plank surface. Fill holes with a high quality
proprietary grade, acrylic-based flexible paintable filler.
Finally - install the corners and fix.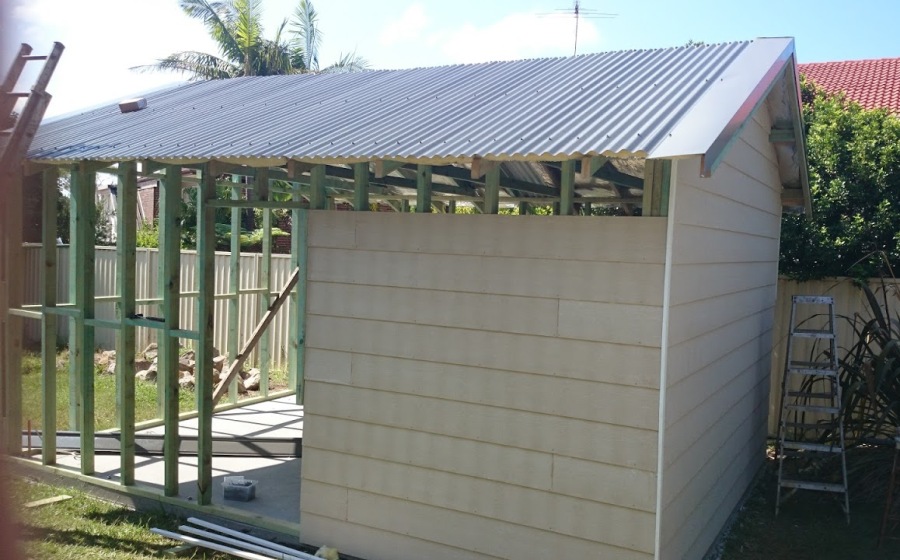 Weatherboard cladding installation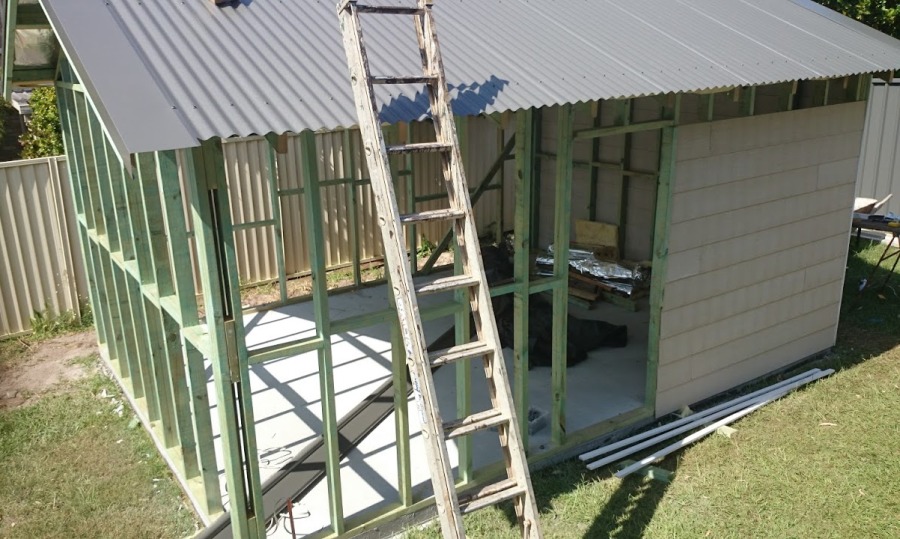 Installing Windows

Dry Fit Window
Before applying the silicone to the the window stop, dry fit the window to make sure there are no fitment issues. If you do have fitment issues, address them now and then dry fit the window again. When done properly the window should fit snugly into the opening. Do not move forward with the install until you are satisfied with the way the window fits in the opening.
Secure aluminum windows by nailing through reveal in brick veneer applications. Timber windows should be secured by back nailing through stud, not face of frame stud. If it is not possible to backnail, wedges should be installed between the window and the building frame to prevent opening of the frame joints when nailing is carried out.
It is the builder's responsibility to ensure that windows and doors are installed in such a way that water does not penetrate from the outer skin to the inner skin of the building envelope. The extent of the flashing required will depend on local weather conditions. In some instances only sill flashings may be required. In others jamb and head flashing may be required. For further information please refer to the relevant sections of the BCA.
Jamb Flashing
• Required in high wind locations to ensure that water which enters between the window jamb and the outer skin is drained to the sill flashing. Where jamb flashing overlaps sill flashing, the overlap should extend the full depth of the sill flashing. Jamb flashing should extend 100mm above and below the window jamb height.
Sill Flashing
• Provided to stop water entering across underside of the window and wetting the inner skin. The window generates run off in down pours and sill flashing stops this water being blown across the cavity under the window. Some windows have drain holes which also direct water downwards into the cavity. The sill flashing also collects water which runs down the jamb flashing. Must project a minimum of 150mm both sides past the opening. Must be of approved materials to AS2904.
Some window manufacturers offer sill flashing as options when you buy the window. The one we're using comes in three parts: two preformed corners and a center section that you cut to length to fit. Start by nailing the corners in place at the sides and over the house wrap below. Then cut the center section to fit. The flashing is easy to cut with tin snips. Pay attention to the raised ribs, which provide a flat surface where the window frame rests. You have to cut the middle section so that it overlaps the corners 1.5cm. Think it through before you cut to make sure the ribs don't overlap. Add caulk at the laps and nail the flashing into place with roofing nails. Then use your thumb to caulk the nail heads.

Install Window
The actual install of the window is very simple. Ensure corner to corner dimensions are checked equal in length to confirm window has been installed square prior to final fixing. Then run a bead of silicone on the inside edge of the window stop and then slide the window into place. Place a level across the top of the window and press shim packers between the bottom of the window frame and the jamb as necessary to get the window sitting level. The window will usually come with its own hardware packet, typically consisting of screws that will go through the sides of the unit to anchor it to the jamb. Two screws should be put into each side of the window, one near the top and the other near the bottom. Mark these on the jamb and make pre-drilled holes in the window frame for the screws.
Add Extension Jambs and Trim Molding
This is optional but it makes for a nice finish. Pick a style of molding that fits what you want and create a frame around the window. Measure the length of each piece and use a miter saw to cut the trim to the appropriate length. Make your cuts on 45-degree angles so the trim will fit together with a nice picture-frame look. Attach the trim to the wall with finish nails. If you're keeping your shed a basic shed, you may not need this - just make sure the flashing steps are followed to keep it all waterproof.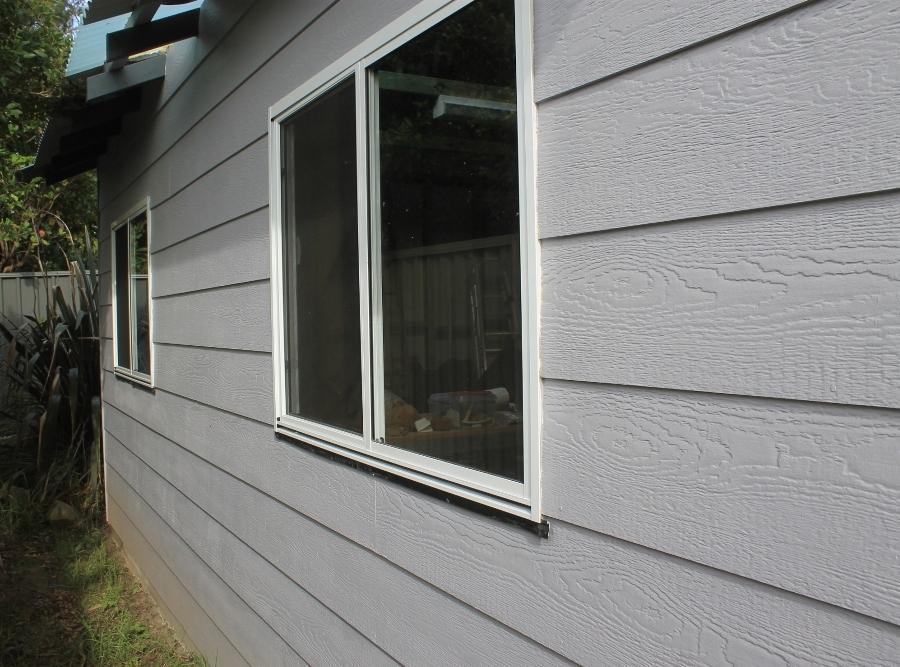 Installed windows - you can see the Sill Flashing
Install your door
Please Visit How to Install a Solid Core Door and Door Furniture
Install your Gate Hook - if you have come this far you probably don't need help with this task - just measure and check where you want to place it twice before doing so - you don't want to spend time filling more holes in your great new weatherboard walls. We'd recommend doing this after you have finished your painting.
Paint Finish
The weatherboard cladding makers/manufacturers recommend certain types of paint for their products and how many coats will produce a great finish. Check which will work best with what you have chosen. There are also regulations regarding the colours you may use - no bright pinks with yellow polka dots or a purple so purple it can be seen from Mosman!
Most of these regulations regard Building Colours are logical and about being sensitive to the environment you're in. As you can see by the finished product below, walls that would blend with the roof was what was chosen here, and also in a colour scheme that won't attract the ire of neighbours.
A few tips run previously regarding exterior painting: Wear a Mask - Check the Weather - Avoid painting in direct sunlight. Avoid painting on very windy days. For best results, begin at the top and work your way down. Use long strokes in horizontal motions from one side to the other.
And.... guess what - you have a brand new shed!
An oasis from the ruckus in the house - a place to spin wool, write poetry, build a coffee table with a chess set in it... That's next!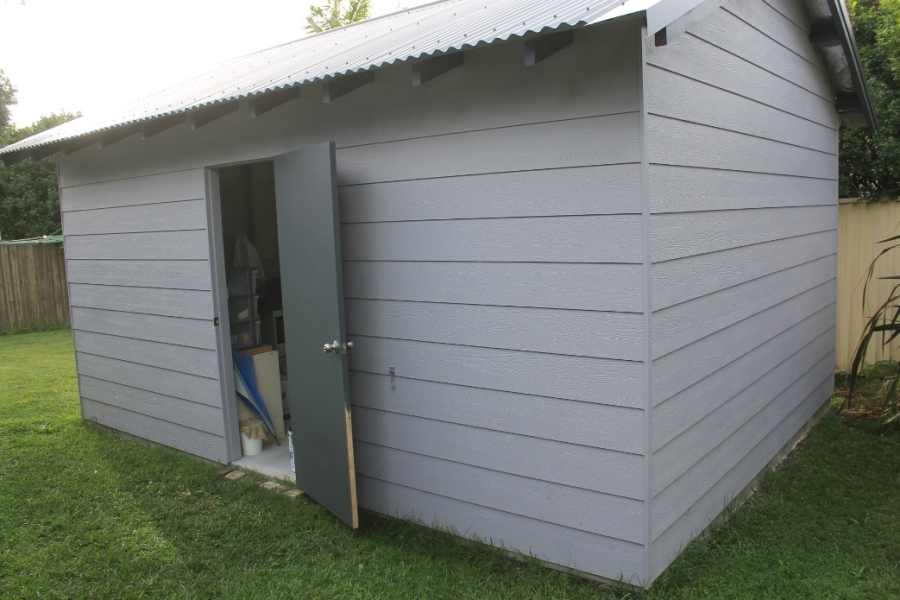 As next Sunday is Father's Day, as this shed may quite easily become Dad's Shed - a few of the great Specials currently on offer as part f Johnson Brothers Mitre 10's Father's Day Tool Blitz - online Catalogue HERE
Go on - inspire him to another great DIY project!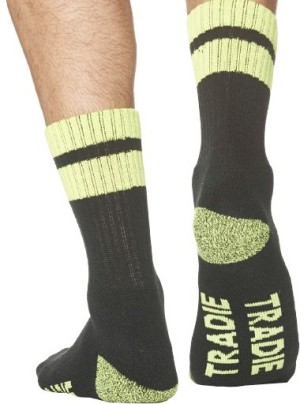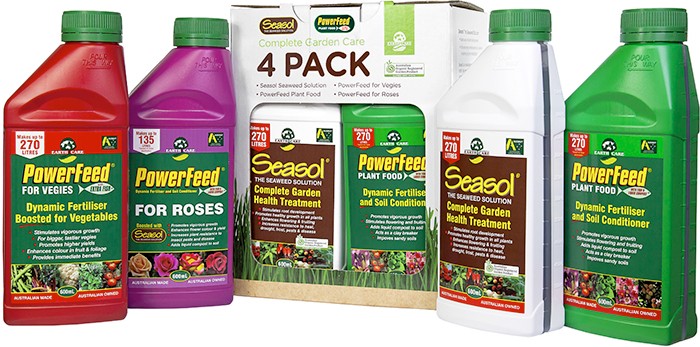 Tradie Work Socks: $9.00 - Pack of 3. Sizes 7-10 or 11-13 Seasol Complete Garden Care 4 Pack: $24.00 - Includes 600ml - Seasol, Powerfeed, Powerfeed for Roses and Powerfeed for Vegies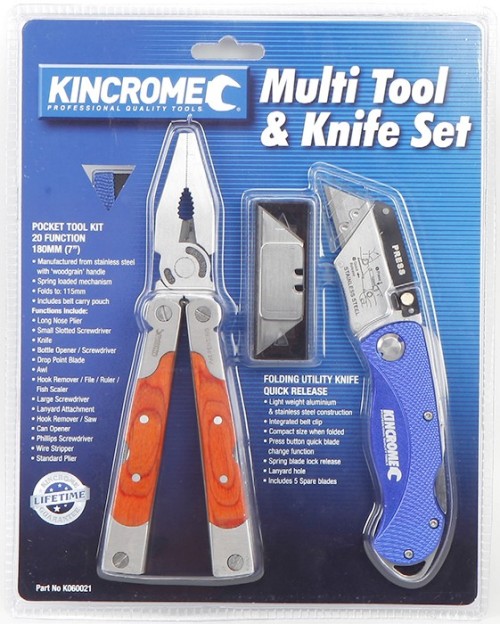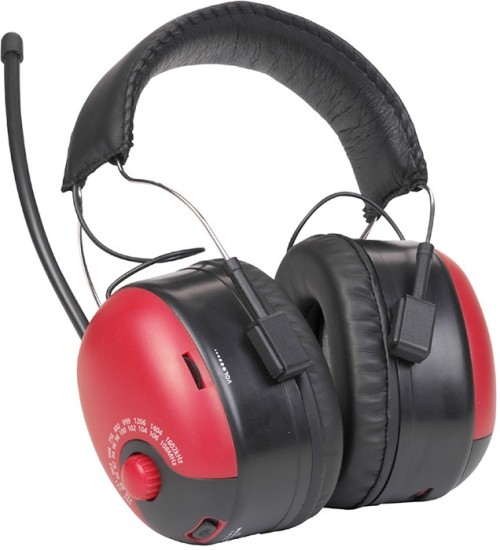 Kincrome Knife and Multi-Tool Set: $29.00 Bullant Am/FmEarmuff Radio: $25.00 Includes 20 function pocket tool and folding utility knife with 5 spare blades 20dB+ protection. 2 x AA batteries (Sold separately.)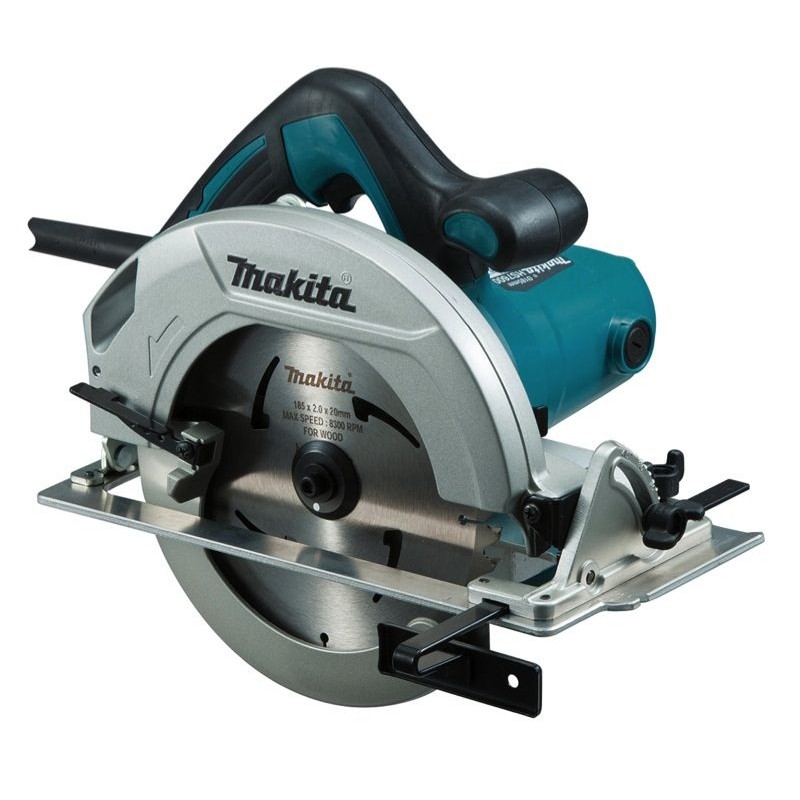 MAKITA 1200W CIRCULAR SAW: $99.00 - 185mm. Electronic speed control. No load speed 5,200RPM. 2.0m power cord. HS7600SP.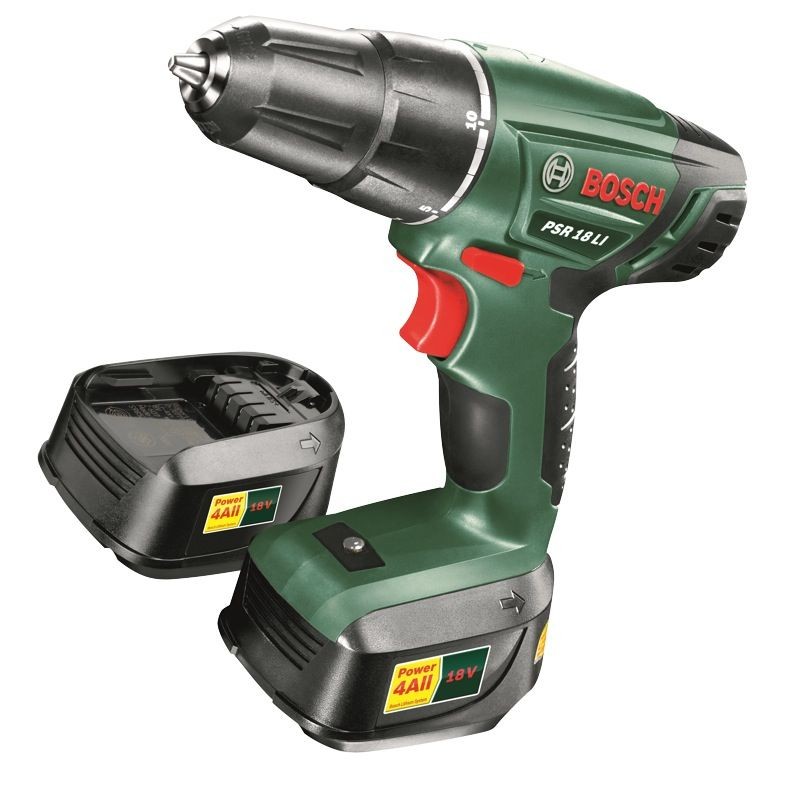 BOSCH 18V LI-ION DRILL DRIVER: $159.00 - Variable speed. Includes 2 x 18V Li-Ion batteries and charger.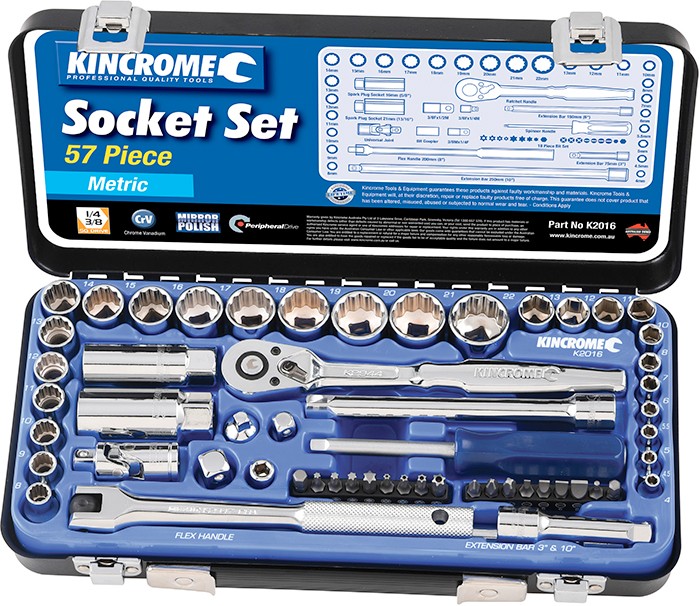 Kincrome Socket Set: $85.00 - 57pce. 1/4" and 3/8" socketry. Chrome vanadium steel. Lifetime warranty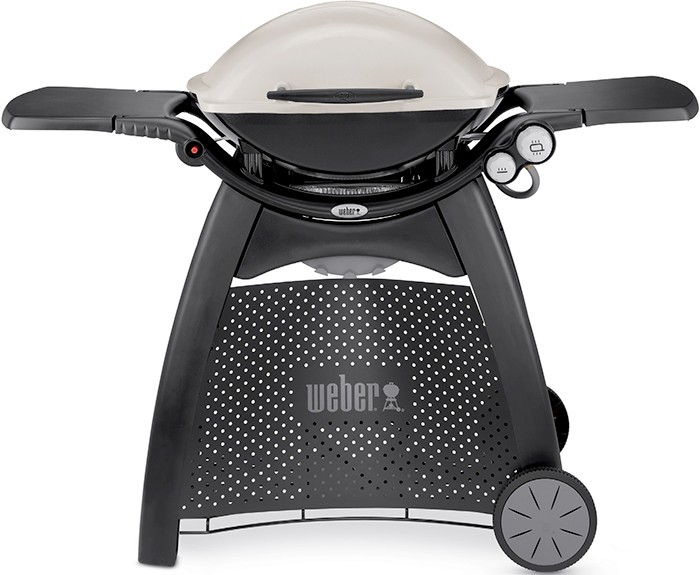 Weber Family Q3100: $729.00. Also available - Black: $749.00 - 109(H) x 140(W) x 74(D)cm with lid open. Cast iron split grill. Stand included. Also available - Black. Gas cylinders sold separately. Freight extra in some areas. Accessories not included. Not stocked at all stores but available to order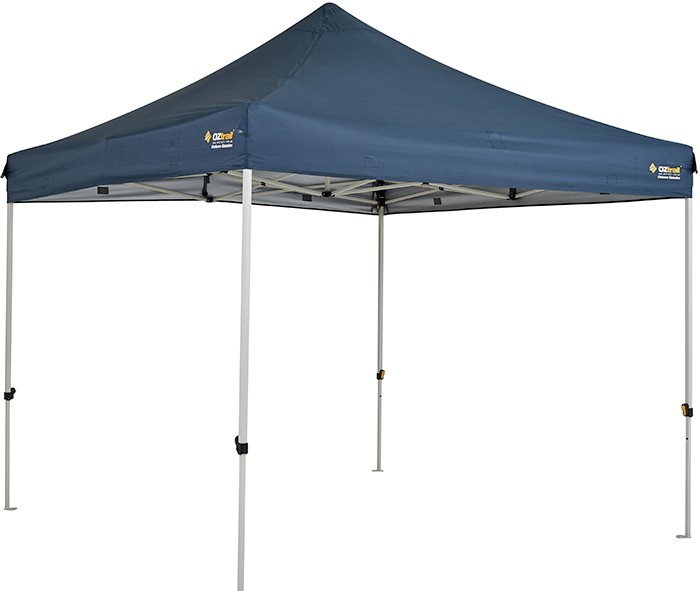 Oztrail Deluxe Gazebo: $199.00 - 3x3m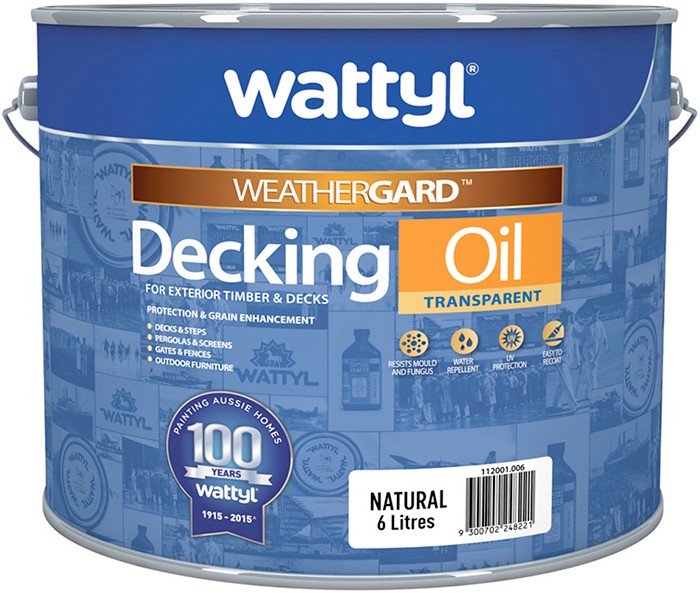 Wattyl Weathergard Decking Oil: $49.90 - 6L. Natural. Enhances the timber's natural grain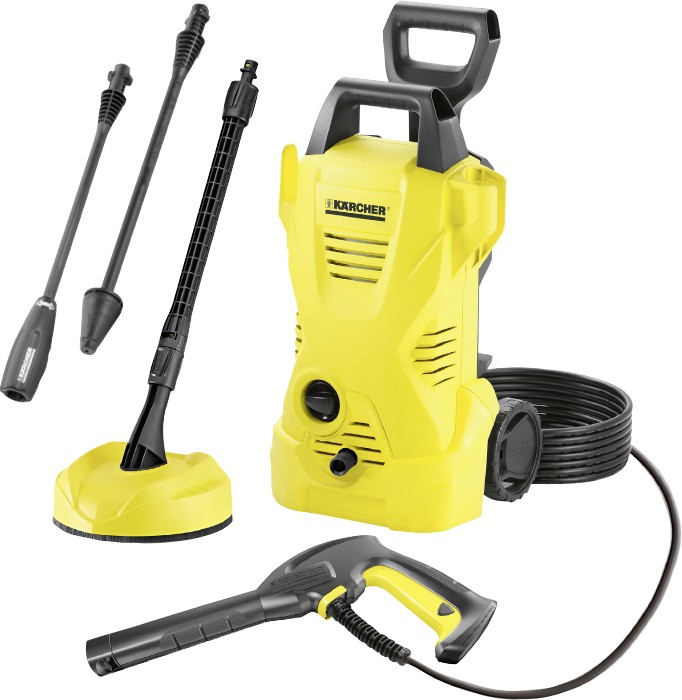 SPRING CLEANING: Karcher K2 Telescopic Home Pressure Cleaner: $199.00 - Kit includes K2 gun, 6m hose, vario power nozzle, dirt blaster and T-Racer 150 patio cleaner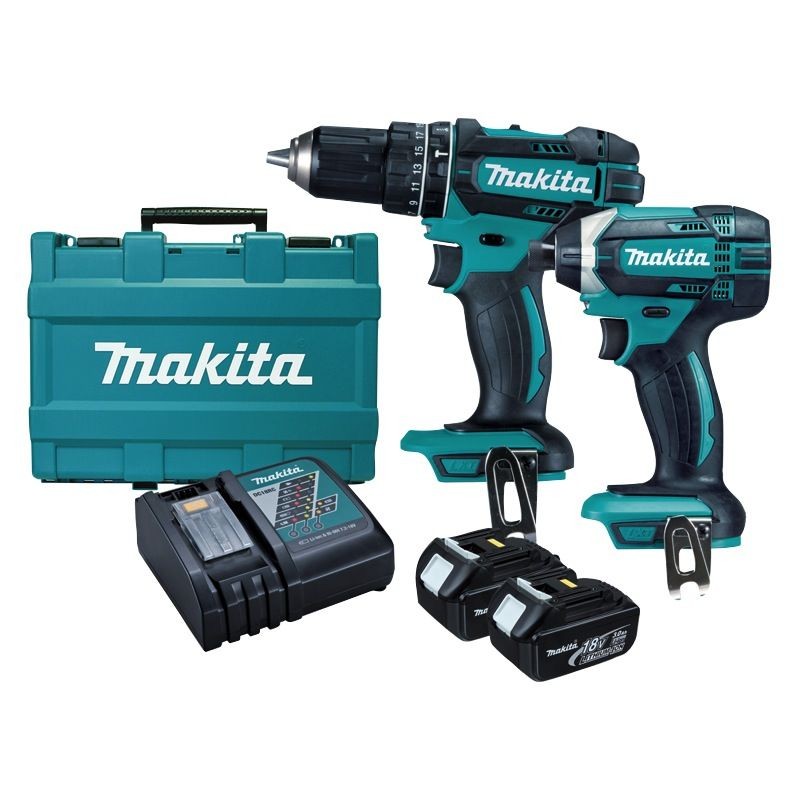 MAKITA 18V LXT LI-ION 2 PIECE KIT - On Sale $369.00:
Hammer Drill.
DHP482.
Impact Driver.
DTD152.
2 x 3.0Ah batteries.
1 x Rapid charger. (kit DLX2131X)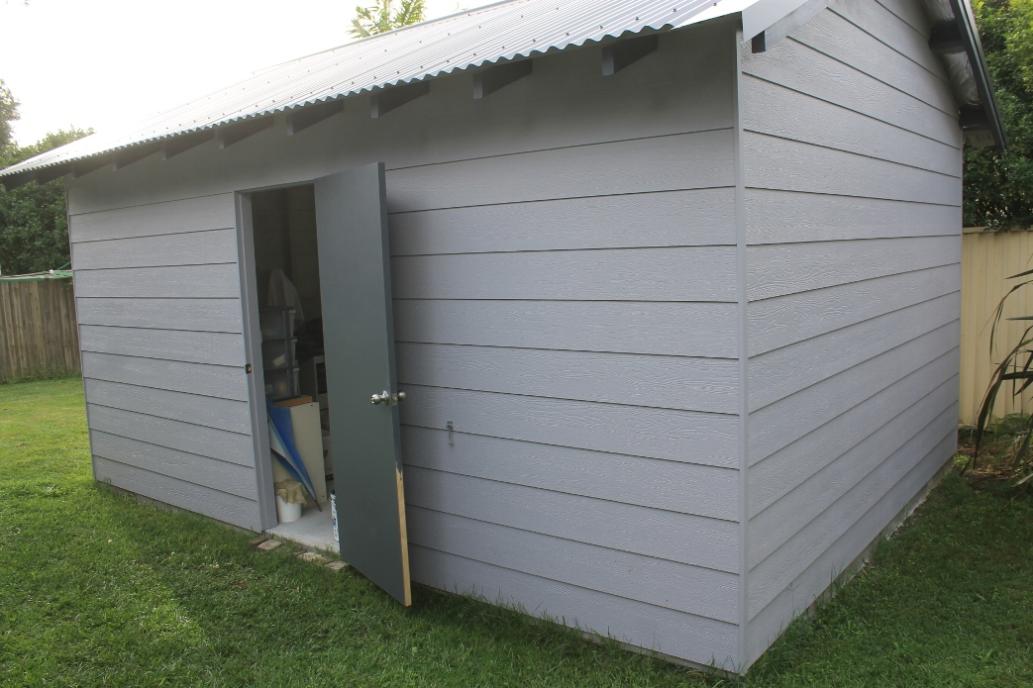 General Rules for Shed Building
While council regulations will vary, there are some general rules for shed building that apply throughout most of Australia:
1. A 10 square metre or smaller shed probably will not require council approval. In some areas the maximum size can be as small as 9sqm and in others as much as 20sqm.
2. In rural areas, it is often possible to build a shed as large as 50sqm without obtaining council approval.
3. Sheds lower than 2.4 metres in height do not require council approval in many areas.
4. If a shed is located more than 900mm from adjoining properties, council approval will probably not be required.
5. If you live in a heritage conservation area, a shed can be constructed in the back of the property.
6. In bushfire prone areas, sheds must be constructed of non-combustible materials if it is located within 5 metres of the main dwelling.
7. The size, shape and location of the shed must not make it dominate the surrounding landscape.
8. Sheds are defined as non-habitable structures.
While a shed is a relatively informal structure, it still must be built to minimum Building Code of Australia (BCA) standards.
Is Shed Building a DIY Project?
Sheds are relatively easy structures to build and as long as you include a cement slab and build a small, soundly constructed shed, it can be a viable DIY project. However, many do-it-yourselfers are finding it easier and less expensive to buy kit shed from shed suppliers. Timber, metal and aluminium shed designs are available and they can be customised with shelving, ventilation systems and other extras to suit your needs.
What is Exempt Development?
Some minor building renovations or works don't need any planning or building approval. This is called exempt development. Exempt development is very low impact development that can be done for certain residential, commercial and industrial properties. A few examples of development that can be exempt development are: decks, garden sheds, carports, fences, repairing a window or painting a house. As long as the proposed works meet all of the development standards (identified in the State Policy for exempt and complying development), approval may not be needed.
Exempt and complying developments NSW Govt
webpage
Exempt developments: NSW Govt.
webpage
Check project:
Electronic Housing Code – NSW Govt. Service
Minor works around the home (Exempt Development)
1. Cabanas, cubby houses, garden sheds, greenhouses etc
2.18 Development Standards (1) The standards specified for that development are that the development must: (a) (Repealed) (b) not have a floor area of more than: (i) on land in Zone RU1, RU2, RU3, RU4, RU6 or R5—50m2, or (ii) on land in any other zone—20m2, and (c) be not higher than 3m above ground level (existing), and (d) be located at a distance from each lot boundary of at least: (i) for development carried out in Zone RU1, RU2, RU3, RU4, RU6 or R5—5m, or (ii) for development carried out in any other zone—900mm, and (e) if it is not on land in Zone RU1, RU2, RU3, RU4 or RU6—be located behind the building line of any road frontage, and (f) not be a shipping container, and (g) be constructed or installed so that roofwater is disposed of without causing a nuisance to adjoining owners, and (h) to the extent it is comprised of metal components—be constructed of low reflective, factory pre-coloured materials if it is located on land in a residential zone, and (i) if it is located on bush fire prone land and is less than 5m from a dwelling—be constructed of non-combustible material, and (j) if it is constructed or installed in a heritage conservation area or a draft heritage conservation area—be located in the rear yard, and (k) if it is located adjacent to another building—be located so that it does not interfere with the entry to, or exit from, or the fire safety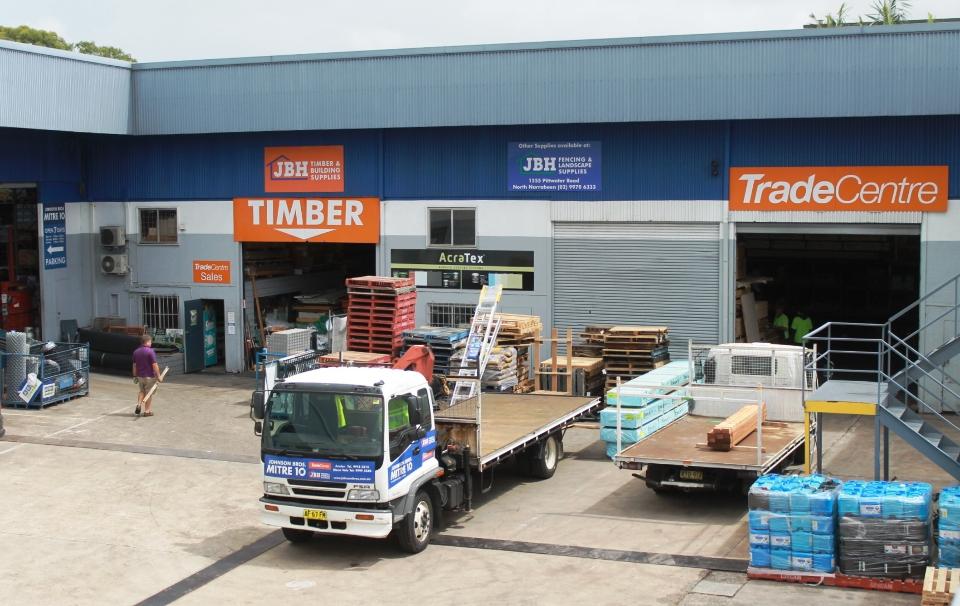 Products advice is available from the trained friendly staff at Narrabeen, Mona Vale and Avalon Johnson Brothers Mitre 10.
Click on logo to visit Johnson Brothers Mitre 10 website
Johnson Bros Mitre 10 - Avalon (02) 9918 3315
Johnson Bros Mitre 10 - Mona Vale (02) 9999 3340
JBH Timber & Building Supplies (02) 9999 0333
JBH Fencing & Landscape Supplies (02) 9970 6333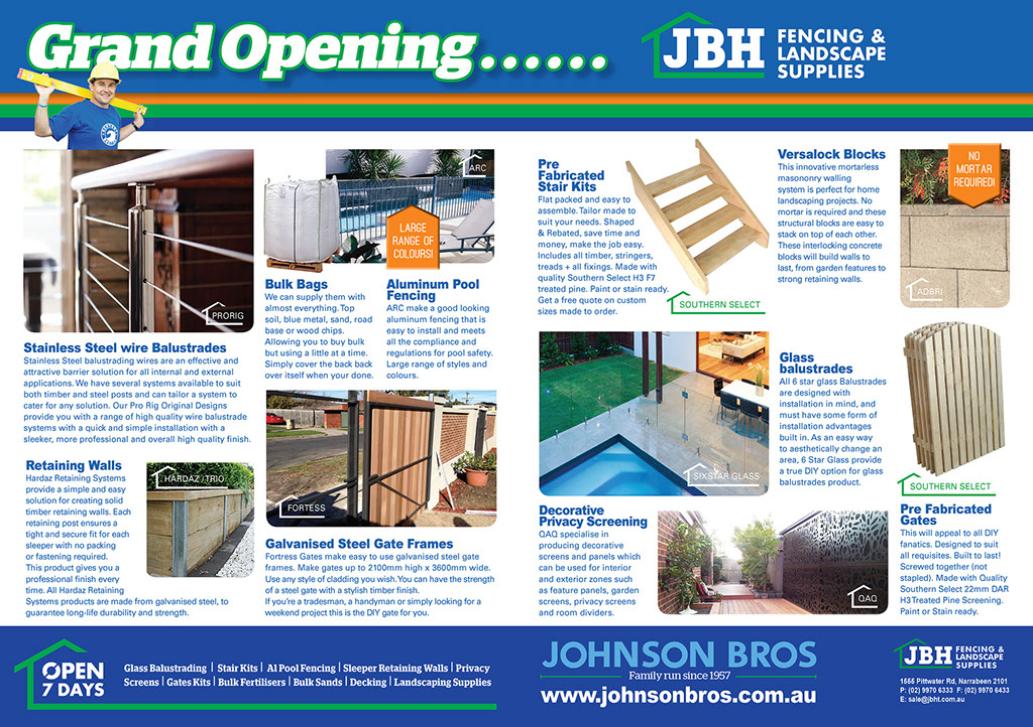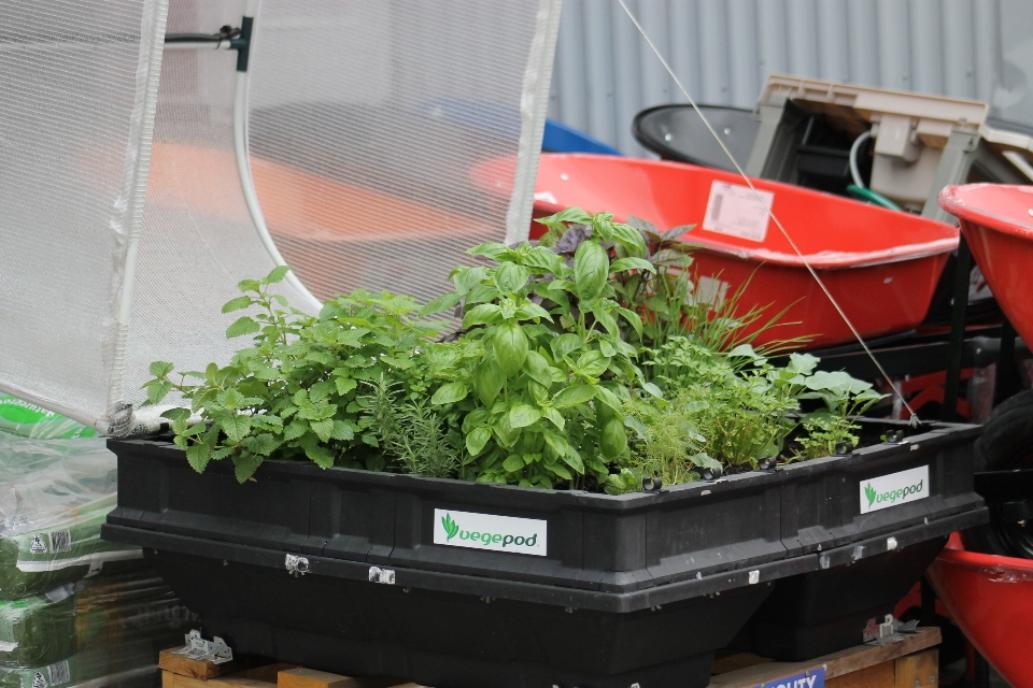 vegepod made into a fail-safe herb garden - at Johnson Brothers Hardware Mitre 10 Mona Vale