March 4 -10, 2012: Issue 48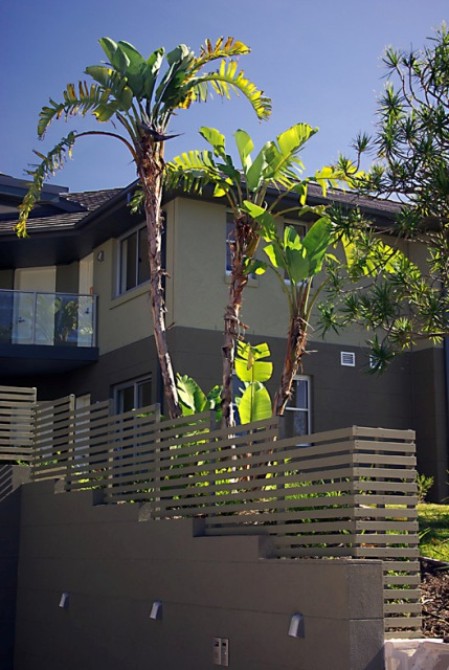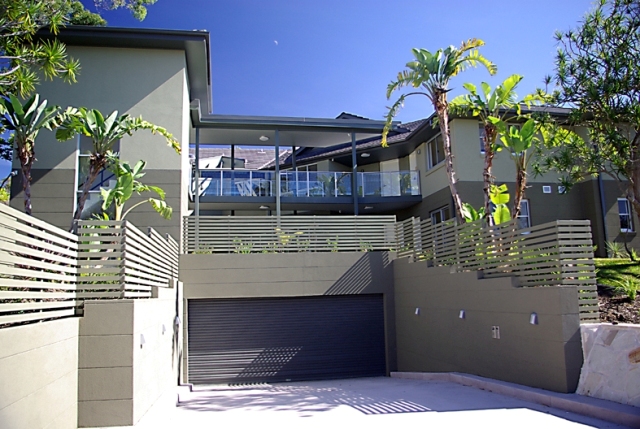 Copyright Bruce Crutcher and Johnson Bros Mitre 10, 2012. All Rights Reserved.
Privacy Screening Hardwoods
By Bruce Crutcher
HI, and welcome to our DIY articles. In this series of articles we have been talking about privacy screening. Last week we started to discuss the different types of material available, and concentrated on treated pine. This week we will discuss using hardwood and composite products.
Hardwood used as screening looks great, is durable and is used when you want the natural timber look. The popular sizes of hardwood used for screening are 42x19mm, 70x19mm and 86 (or 90)x19mm. When choosing a species to use, we recommend durability class 2 hardwoods such as Northern Box, Spotted gum, Merbau or Black Butt, or durability class 1 hardwoods such as Iron Bark or Tallowood.
Care must be taken when choosing your hardwood, as the vast majority of hardwood will leach out tannins, leaving a brown tea like stain. This is particularly important when you have surfaces below the screen such as tiles, pavers or rendered walls. Northern Box is a good species to use in this instance as it doesn't leave any stains. If staining does occur, there are a number of products at Johnson Bros Mitre 10 which could help in the clean up.
Another feature of hardwood which should be pointed out is that they generally come in random lengths only. This means when you order hardwood screening, the wastage will be higher and you will have to order more than you need. The experienced staff in Johnson Bros Timber department in Mona Vale will be able to advise you on quantities required. If you are going to be building a deck in the same timber, the trick is to order the screening at the same time and pick out the lengths which will suit your post spacing first, thus reducing waste and cost.
Becoming popular for a number of reasons are WPC products. WPC stands for Wood Plastic Composite and is manufactured using recycled plastic and wood waste. It looks similar to wood but with the durability of plastic. It also does not require any coating and is thus maintenance free. Modwood is generally more expensive than timber initially, however savings are made through less wastage and not having to purchase finishing products for the life of the screen. The most popular and readily available WPC is Modwood, an Australian manufactured product. It comes in 4 colours, 2 finishes, and 3 sizes. The size commonly used for screening is 68x17mm which comes in 4.8m lengths, however the decking boards 88x23mm or 137x23mm (which come in 5.4m lengths) can also be used.
Come into Johnson Bros Timber department at Mona Vale for further information on all your screening options. Our sales staff are ready to help you with your project.
Click on logo to visit their website