May 10 - 16, 2020: Issue 449
Bloomin' Lovely: Late Autumn Planting For Gardens Full Of Colour, Cheer + Great Food For The Table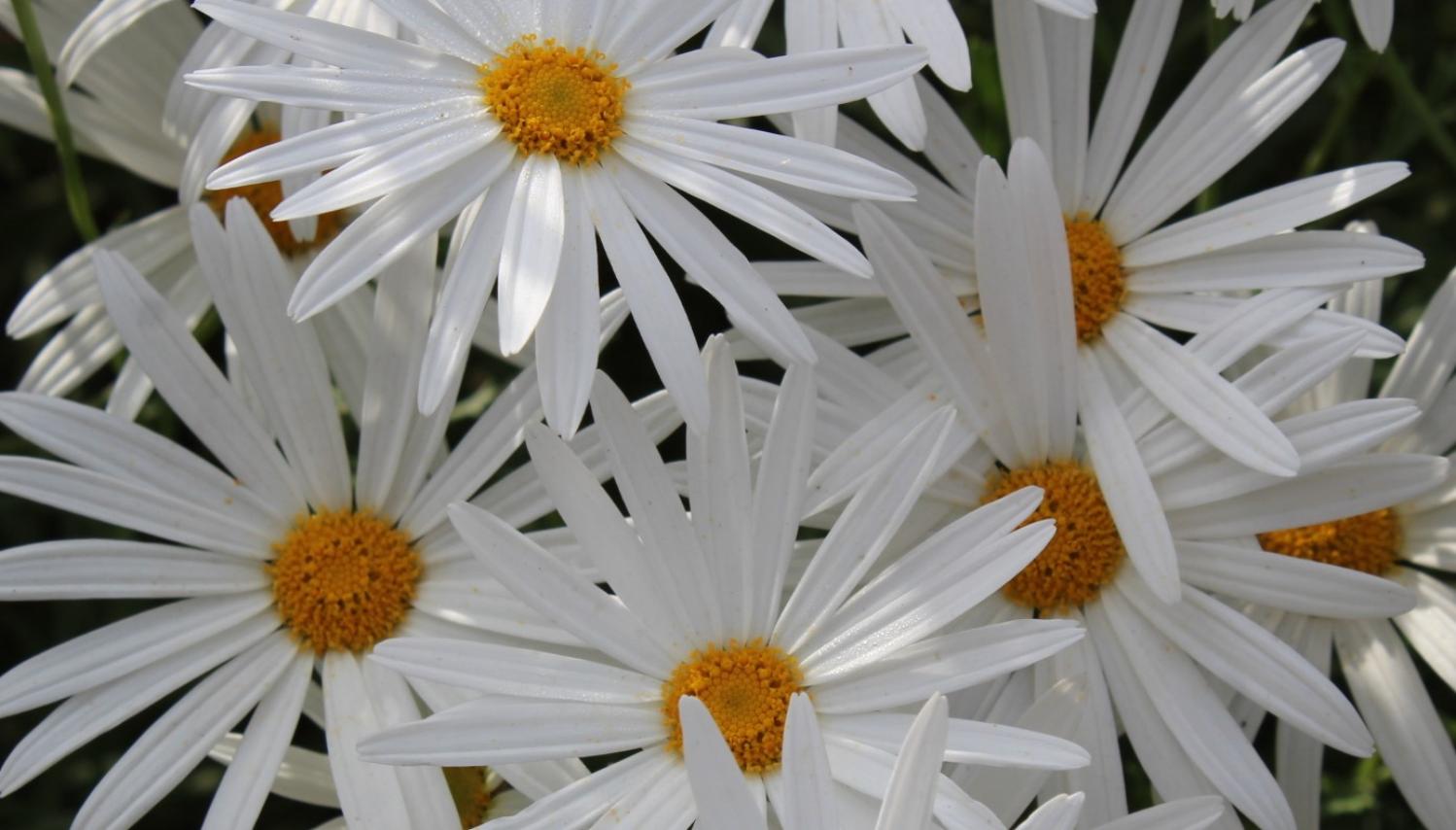 Mother's Day flowers are everywhere today with the huge crowns of white and pink chrysanthemums joined by rows of bright potted cyclamens, orchids, carnations and grevilleas, gum blossoms and shining stems of bright yellow wattles
It's a bountiful bouquet bound to bring good cheer.
But why not have it brightening up your garden day after day instead of just in a vase, waiting for its time to be thrown out? Many of us have smaller plants and trees in our gardens gifted to us by loved ones making a stroll around the garden a pleasant remembering of that person and that time, or saying 'thank you' every time they pick a lemon from a tree given by another.
We live on one of the few continents that has a flower blossoming each season - why not have array after array of colour to enjoy and attract birds, wildlife and heighten the enjoyment of visitors.
Vegetables to plant in Autumn include broccoli, beetroot, cabbage, cress and cauliflower, lettuce, onion, peas, spinach, spring onion and turnip. Herbs that flourish at this time of year include coriander, fennel, garlic, lavender, parsley, rocket, sage, rosemary and thyme.
To grow cauliflower, broccoli and other cruciferous vegetables to full size without bug-attacks or sprays, make up a mix of two teaspoons of finely minced GARLIC and three cups of boiling water steeped for one hour or till cool, strain, place in spray bottle with two drops of dishwasher detergent (holding agent) then use on garden to repel insects.
Add a little colour to your garden with these Autumn flowers.
Begonia.
Salvia.
Dwarf Tibouchina.
Daises.
Gazania.
Ixora.
Vireya rhododendron.
Sasanqua Camellia.
Autumn is also the time to plant alyssum, calendula, candytuft, carnation, cineraria, cornflower, cosmos, daisy, foxglove, lobelia, nasturtium, nemesia, pansy, poppy, primula, schizanthus, snapdragon, sweet pea and viola.
For those who want more Australian plants in their garden then banksias bloom most of the year, as will many of the grevilleas. Some information about those that will suit your garden:
Banksias
Attracting bees and birds to the garden, banksias need full sun and well-drained, sandy soils. Water regularly after planting but once established they are low maintenance and can withstand dry conditions. Use a controlled release fertiliser formulated for natives.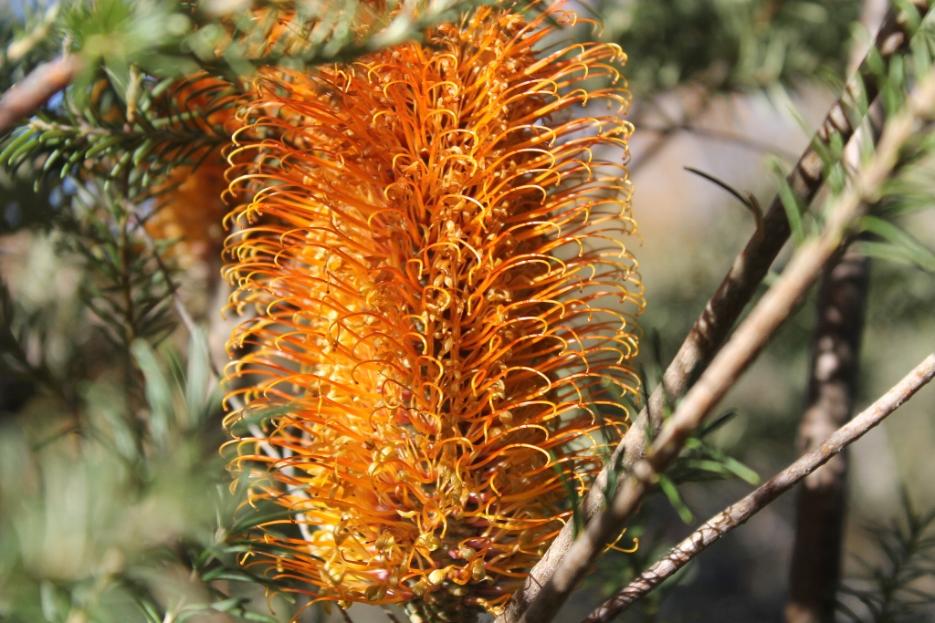 Grevillea
These beauties are low-maintenance shrubs that produce abundant flowers, and with over 350 grevillea species, in a range of sizes, from ground covers and shrubs to tall trees, finding one to suit your garden should not be a problem. Flowering year-round, the blooms attract bees and birds to the garden. Grevilleas prefer well-drained soils and full sun for best flower production.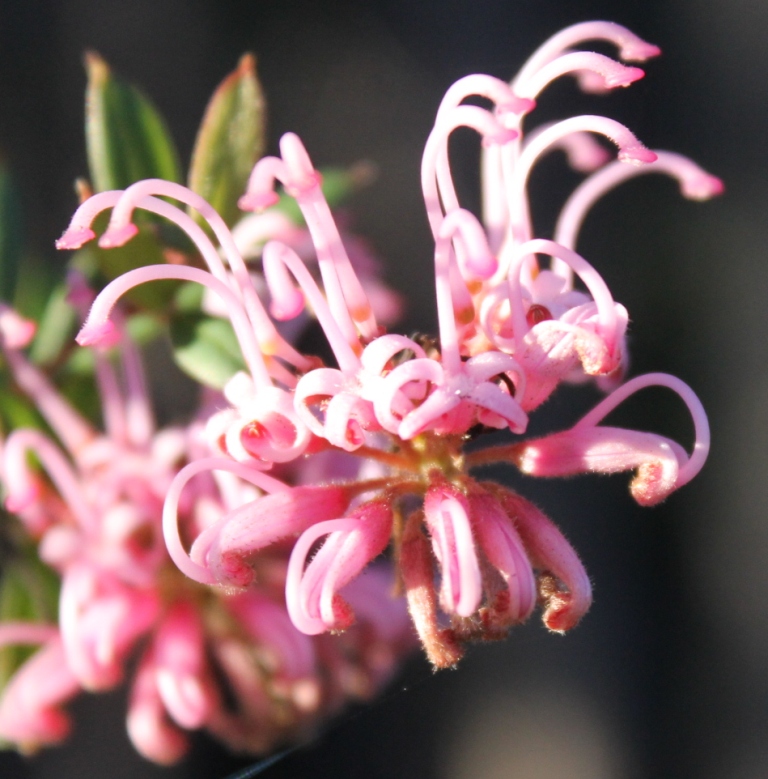 Grevillea rosmarinifolia 'Pink Pearl'
Bottlebrush (Callistemon)
A low-maintenance plant, the distinctive vivid red flowers bloom in spring and summer, proving irresistible to bees and birds. A fast growing shrub, bottlebrush prefer well-draining soil and a full sun position.
Fan flowers (Scaevola aemula)
This popular shrub grows happily in pots outdoors and features the familiar fan-shaped flowers in white, blue or purple. Most fan flowers need well-drained soil and full sun to thrive.
Grass tree (Xanthorrhoa australis)
A native shrub, the grass tree is an iconic Australian native plant. With distinctive blackened trunks, grass trees sometimes feature towering spear-like spikes up to 5 metres high. The trunk branches out to form long grass-like leaves up to 1 metre or more. Perfect for rockeries, grass trees thrive in well-drained, sunny positions and sandy soil. They are exceptionally hardy but are also slow to grow. Feed with fertilizers for native plants.
Happy wanderer (Hardenbergia violacea)
These gorgeous natives can be seen in many of our Reserves. Available in three species of climbing shrubs or trailers, these hardy plants feature spearhead-shaped leaves with clusters of small, usually purple pea-flowers. They are highly adaptable in a garden, and can be trained to climb over fences and arbours. The trailing forms are suitable for ground cover. Happy wanderer is best grown in well-drained soil in sun or semi-shade.
Lilly pilly (Syzygium smithii)
This medium-sized tree grows to 20 metres, and is a popular choice in the garden for hedging and topiary. Ideal for screening and privacy, it has tiny white fluffy flowers in summer followed by pretty, pink, edible fruits that make excellent jam and ice cream – even your dog will eat these high in Vitamin C fruits. It's a hardy and low-maintenance plant that prefers well-composted soils but can cope in most places with adequate moisture.
NSW Christmas Bush (Ceratopletalum gummiferum)
Another low maintenance, preferring soil with good drainage and a sunny position, this native produces beautiful crimson sprays of flowers in mid-December. You need to allow 5 metres of growth upwards when choosing where to plant one of these.
Sydney rock orchid (Dendrobium speciosum)
Why not get some more rock lilies into your garden – after all, Mona Vale was once known as Rock Lily due to the abundance of these beauties. These flowqer in late Winter to early Spring with a showy mass of flowers. They are drought tolerant, and love full sun. You can even grow them in pots for those who have a balcony garden.
Australian ti-tree (Leptospermum laevigatum)
Best known for its lemon-scented leaves and white flowers in Spring, although you will still see them flowering into late Autumn, this is an ideal screening plant. Tea trees are best suited to well-drained soil in full sun. Feed lightly with slow-release fertiliser in Spring and prune regularly after flowering.
Wattle (Acacia)
What Australian garden would be complete without the bright yellow bursts of our national flower?
This fast-growing tree produces fragrant puffs of yellow flower balls from a young age. Wattles are also very hardy plants and prefer a sunny spot in the garden with well-drained soil. Keep them looking good with light pruning.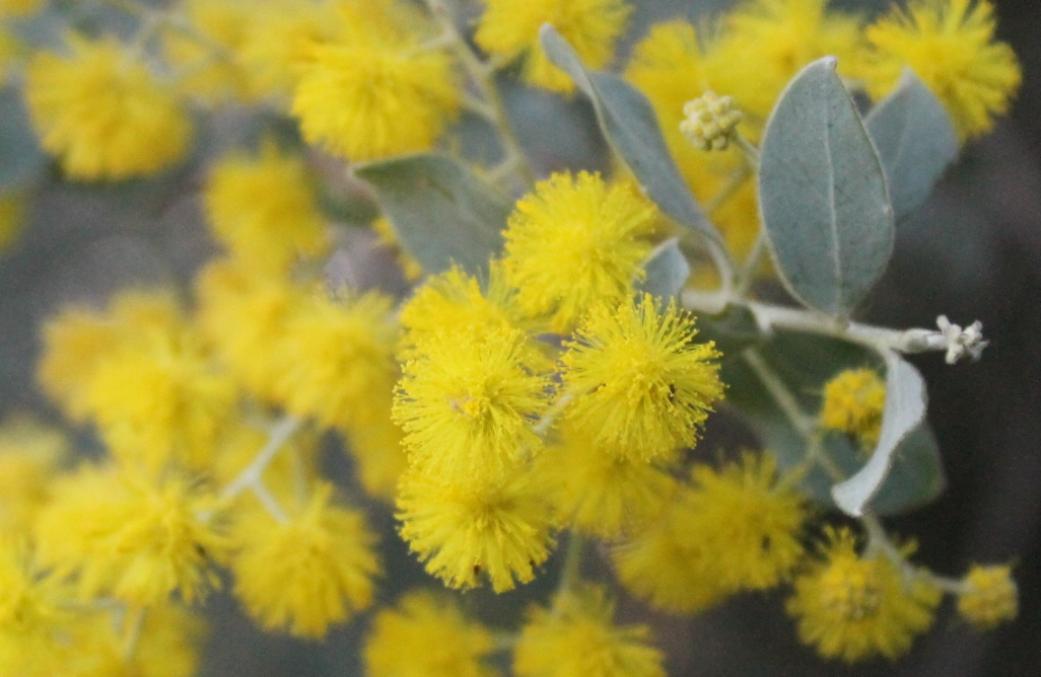 Waratah (Telopea)
We shift from our national flower to our state flower. These can be a bit tricky to grow - they need a very well-drained soil or a large container with free-draining potting mix. The floral emblem of NSW, T. specioissima is the most spectacular of its type, but you can now also get the 'Corroboree' and 'Wirrimbirra White' varieties and we have seen these thriving in local gardens – beautiful!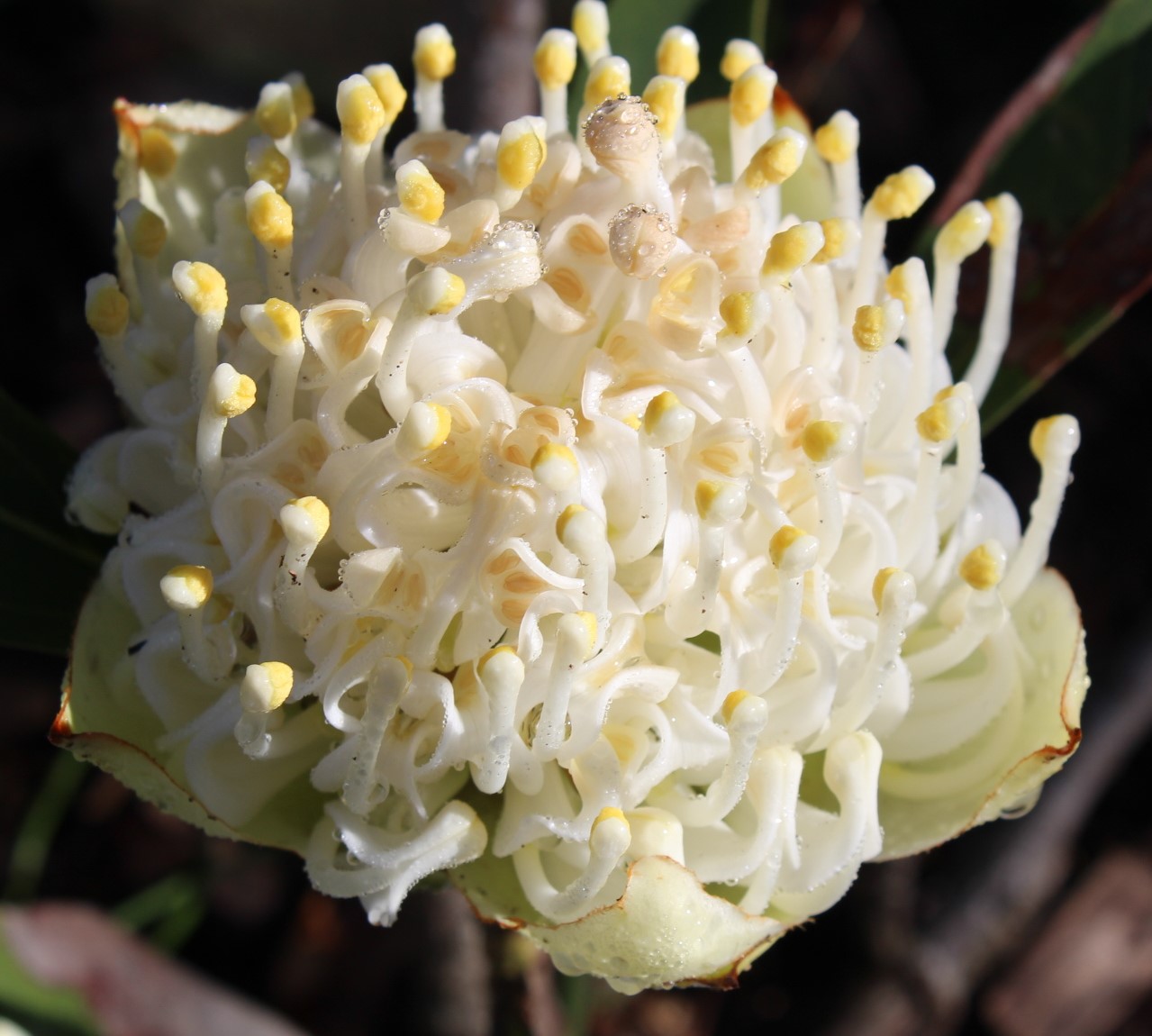 Wax flower (Eriostemon)
Another well suited to local soil types, and one you will also see when strolling through bushland in our area. These are an evergreen shrub with waxy pink petals that bloom in late Winter to Spring, bringing lovely colour to your garden over a long period. They do best in light to medium, well-drained and slightly acid to neutral soil in a sunny, open position and will do well with a light pruning.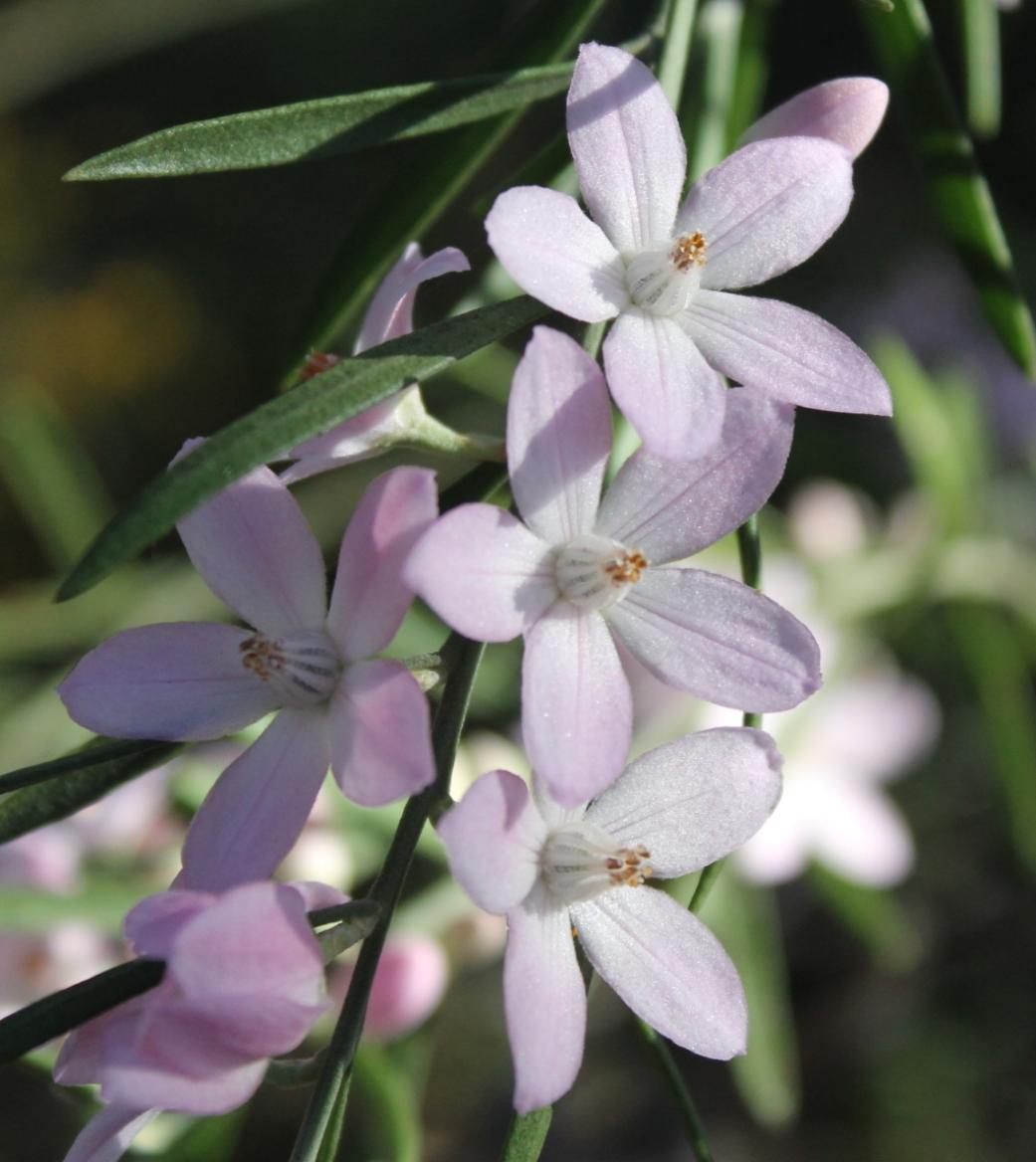 Johnson Brothers Mitre 10 Update: We're Adapting!
Intending to keep our customers and staff safe, we present some additional ways for both our retail and trade customers to do business with us.
Trade and Retail Pick Up
Express Pick up Mona Vale
- Call Johnson Bros Mitre 10 Mona Vale, and we will pick & pack your order and have it ready for you to pick up in 2 hours. (Stocked Lines Only)
- Drive into our undercover Trade Drive-Thru area at 73 Bassett St Mona Vale, and your order will be ready for pick-up.
- Our team members will help you with your load and finalise payment/paperwork
Express Pick up Avalon
- Call Johnson Bros Mitre 10 Avalon, and we will pick & pack your order and have it ready for you to pick up in 2 hours. (Stocked Lines Only)
- Drive into our back lane off Bellevue Avenue, and your order will be ready for pick-up.
- Our team members will help you with your load and finalise payment/paperwork
Online Retail Stores Go Live
We've launched two eCommerce sites offering 2hr pick up in-store and flat rate delivery options on the northern beaches*.
Jbhmv.com.au (Mona Vale)
Jbhav.com.au (Avalon – Site goes live tomorrow Sat 28th March)
With the ability to leave the product on your doorstep, this provides an option of an entirely contactless transaction.
*Flat rate delivery is not available to trade sales, building supplies and trade quantities
** The stock availability is updated nightly, which may mean the stock is unavailable when the order is placed
Trade Delivery to Site
Maybe not new, but certainly worth a mention again!
We can get almost anything delivered quickly onto site!
As always ring the trade desk direct on 9999 0333 and let them know what you need!
Final Thought
Like everyone, we have found ourselves in a new and uncertain environment, but we're setting up (and digging in) for the long haul!
We want to acknowledge that the decision to retain over 120 staff and meet any future challenges head-on, could not have happened without the continued support you provide us as customers.
Thank you and stay safe,
The Johnson Family

Johnson Brothers Mitre 10 Helps To Get That Planting Done: Some From The May Madness Catalogue
May Madness Catalogue available online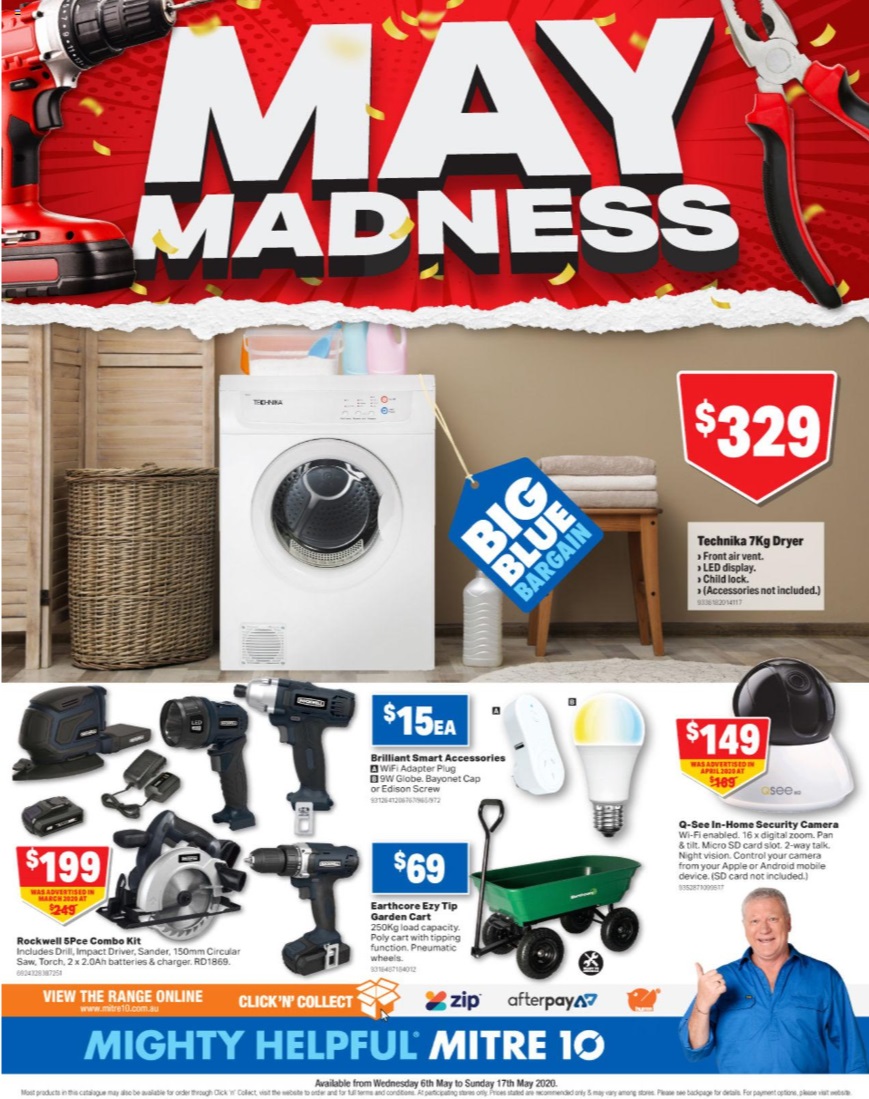 Keep your garden looking pristine. Johnson Brothers Mitre 10 offers an extensive selection of gardening supplies and maintenance equipment, helping you make your outdoor area all it can be. From power tools to sheds, consumables like pesticide and fertiliser and irrigation equipment, we make it easy to give your lawn and your garden the care it needs.
Garden supplies Australia can count on
Whether you've truly got a green thumb or are just trying to keep the lawn lush, Mitre 10 has what you need. Our gardening store's extensive range has everything the keen grower needs to get the best results out of any plant. From garden hand tools to hose fittings and accessories and plant care products, we help you keep your garden clean, fed and watered.
Sourced from leading brands including Yates, Earthcore and Seasol, you can rely on the Mitre 10 gardening supplies collection to help you get your garden looking its very best. With products suitable for both private residential and commercial horticultural applications, we make it easy to find something that suits your property. Look after your garden with the great range of pest and weed control, compost, plant food and plant care products from Mitre 10.
Place your order for click and collect
Order online today and collect your products from our Mona Vale or Avalon Beach Johnson Brothers Mitre 10 stores.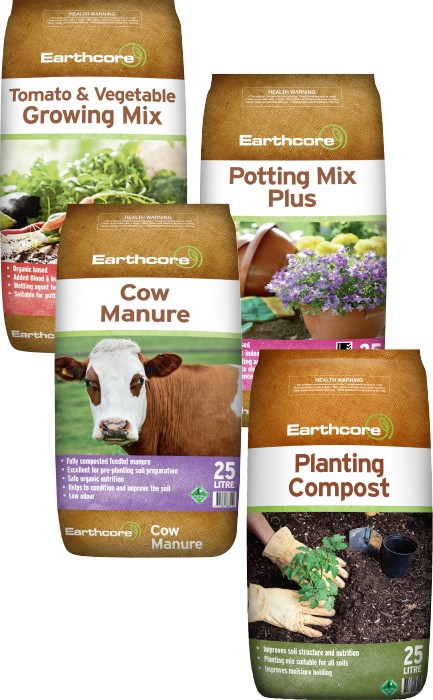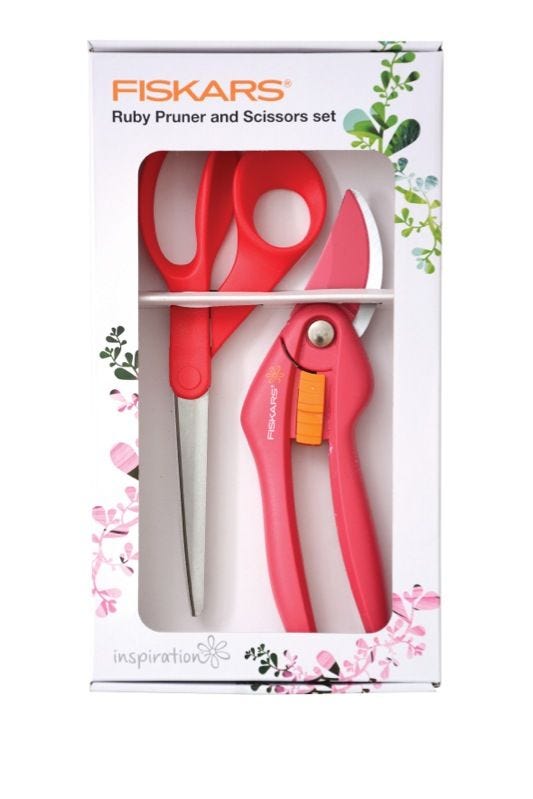 Earthcore Garden Range 25L - Any 4 for $24.00 Fiskars Ruby Pruner & Scissor Set: $29.00
8 varieties to choose from.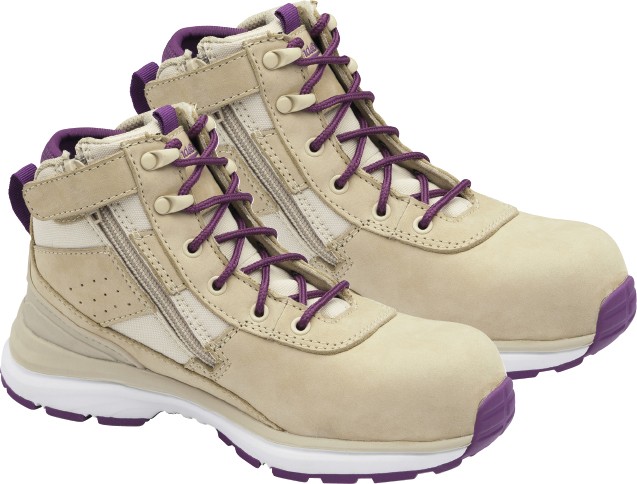 Blundstone Women's Zip Safety Boot 885: $149.00
Lightweight & comfortable. Moisture wicking lining. Sizes 5 - 10.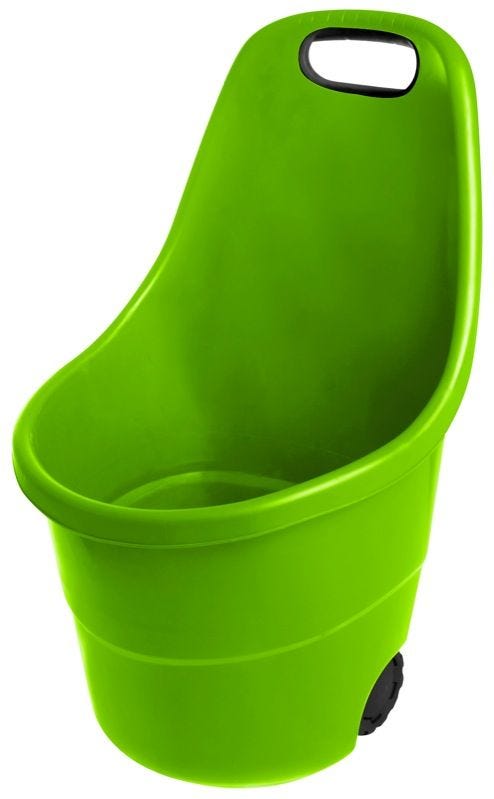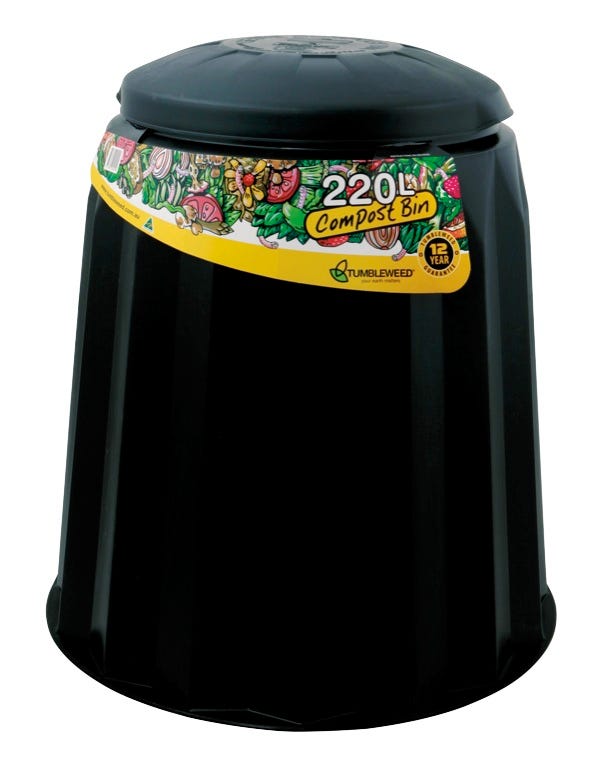 Garden Cart 60L: $35.00 Tumbleweed Compost Bin 220L: $54.50
88.5H x 70W x 53Lcm. Ideal for garden use. 77(h) x 71(D)cm.100% UV protected recycled plastic.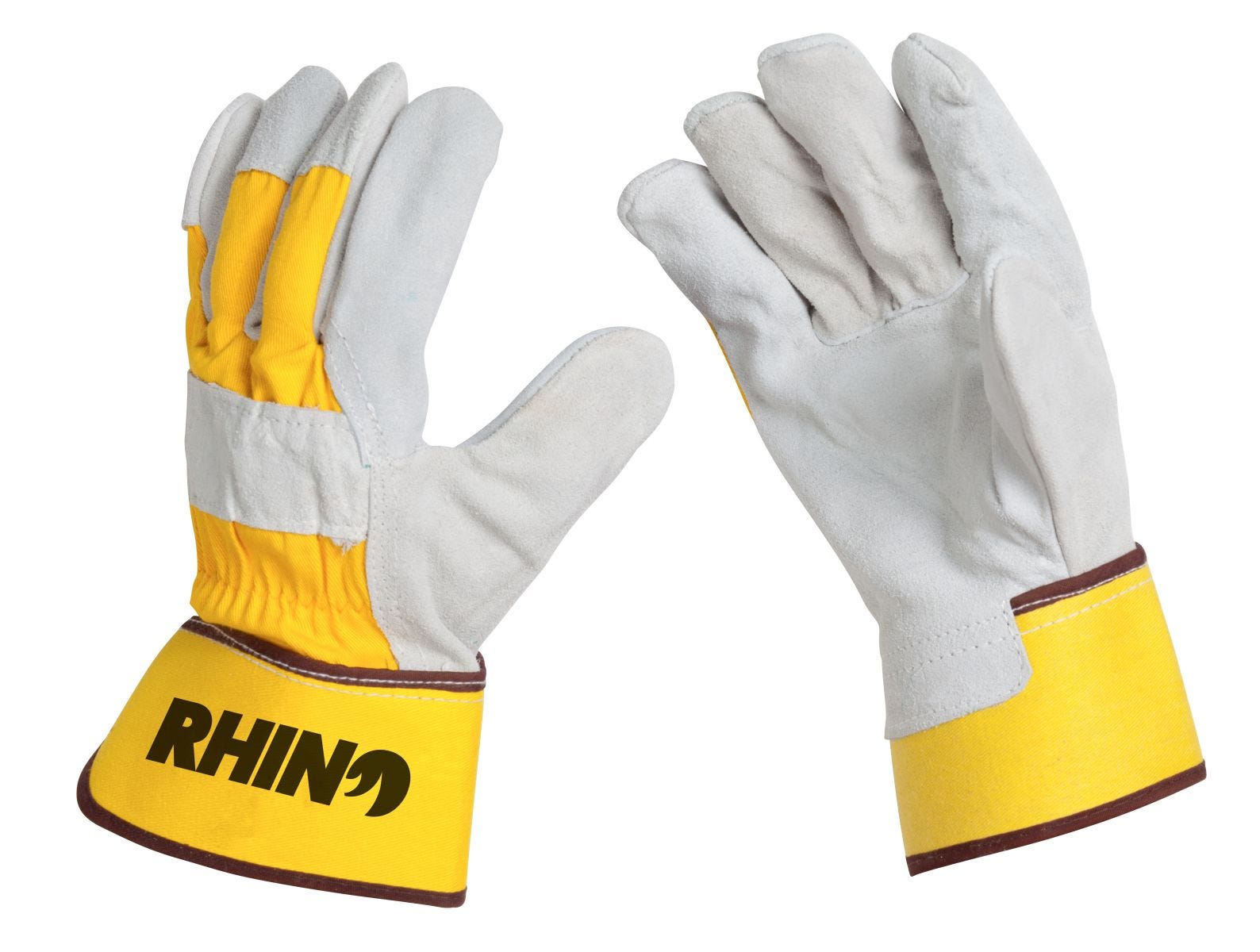 Rhino Gloves Professional Handyman Large: $6.90
Leather industrial glove. Construction and industrial work. Durable leather palm for comfort. Protective knuckle bar and safety cuff.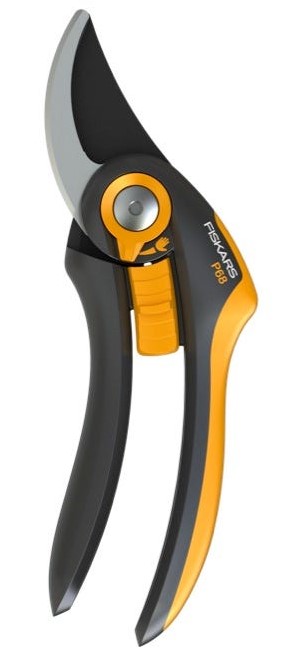 Spear & Jackson Carbon Steel Spade Pink or Green: $41.80 Fiskars Aluminium Fork: $8.50 Fiskars SmartFit Bypass Pruner P68: $33.00
2mm carbon steel head. Fibreglass handle. Soft grip D handle. Aluminium head. Softouch handle. 24mm. Adjustable cutting aperture. Locking mechanism.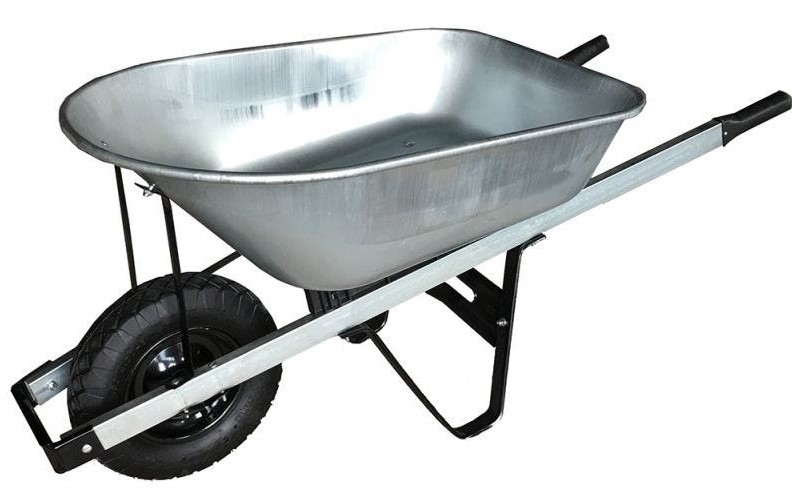 Kelso Professional Wheelbarrow: $288.77 Built Wheelbarrow Galvanised Tray 80lt: $99.00
100L. 1.2mm steel tray. Lock-fast tray. Blue powder coated. Tray material: Galvanised steel. Frame material: Powder coated steel.
Steel handles. Steel rim pneumatic wide wheel. Tyre size: 4.8 x 4.00-8.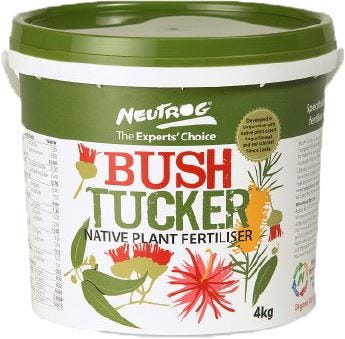 Neutrog Bush Tucker Premium Native Plant Fertiliser 4kg: $34. 95
Specifically formulated premium fertiliser for all Australian natives.
Complete organic based boosted fertiliser.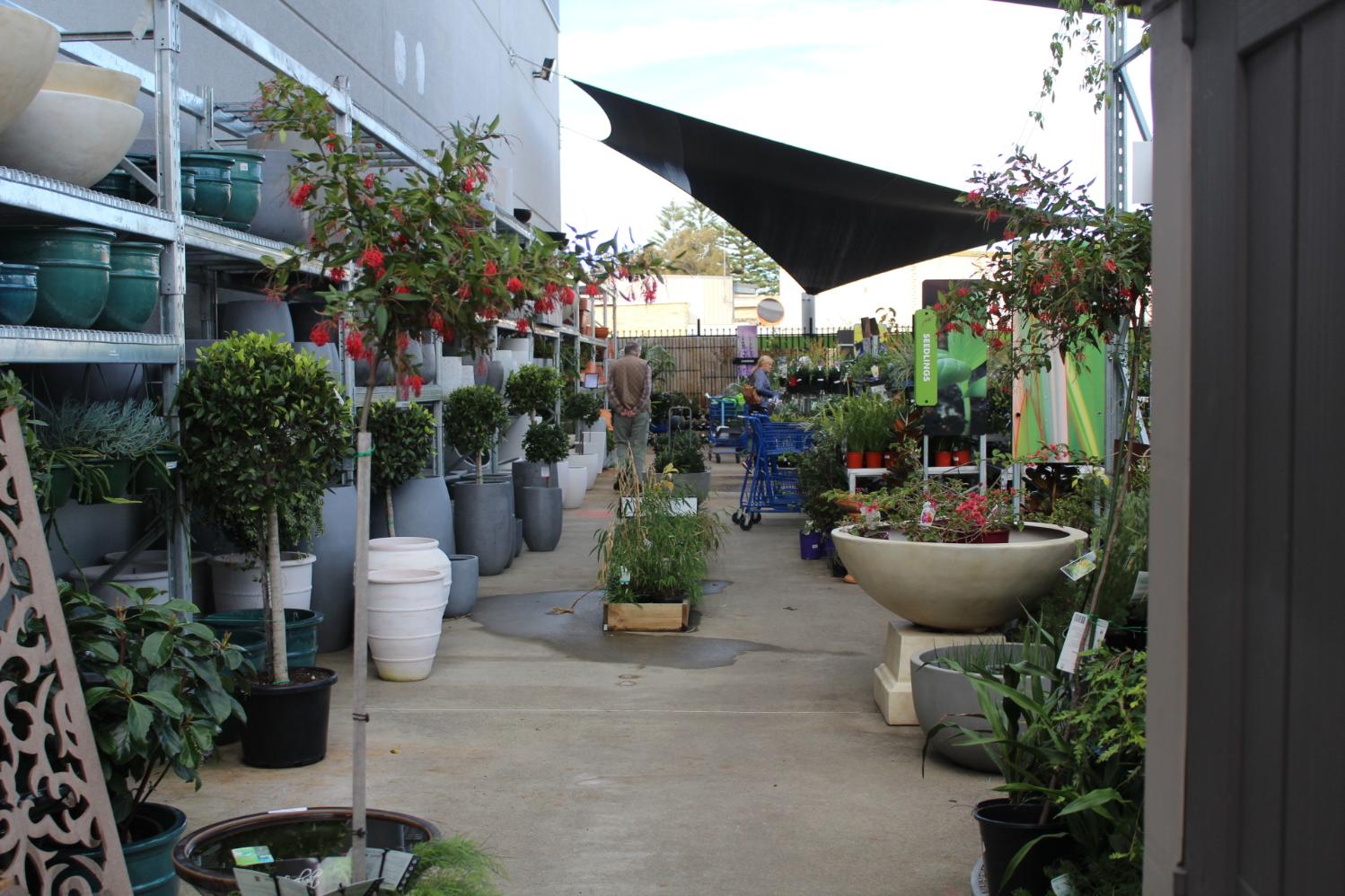 Green Life Garden Centre at Johnson Brothers Mona Vale has a great stock of seedlings, native and other plants and all you need to get gardening in brilliant Autumn weather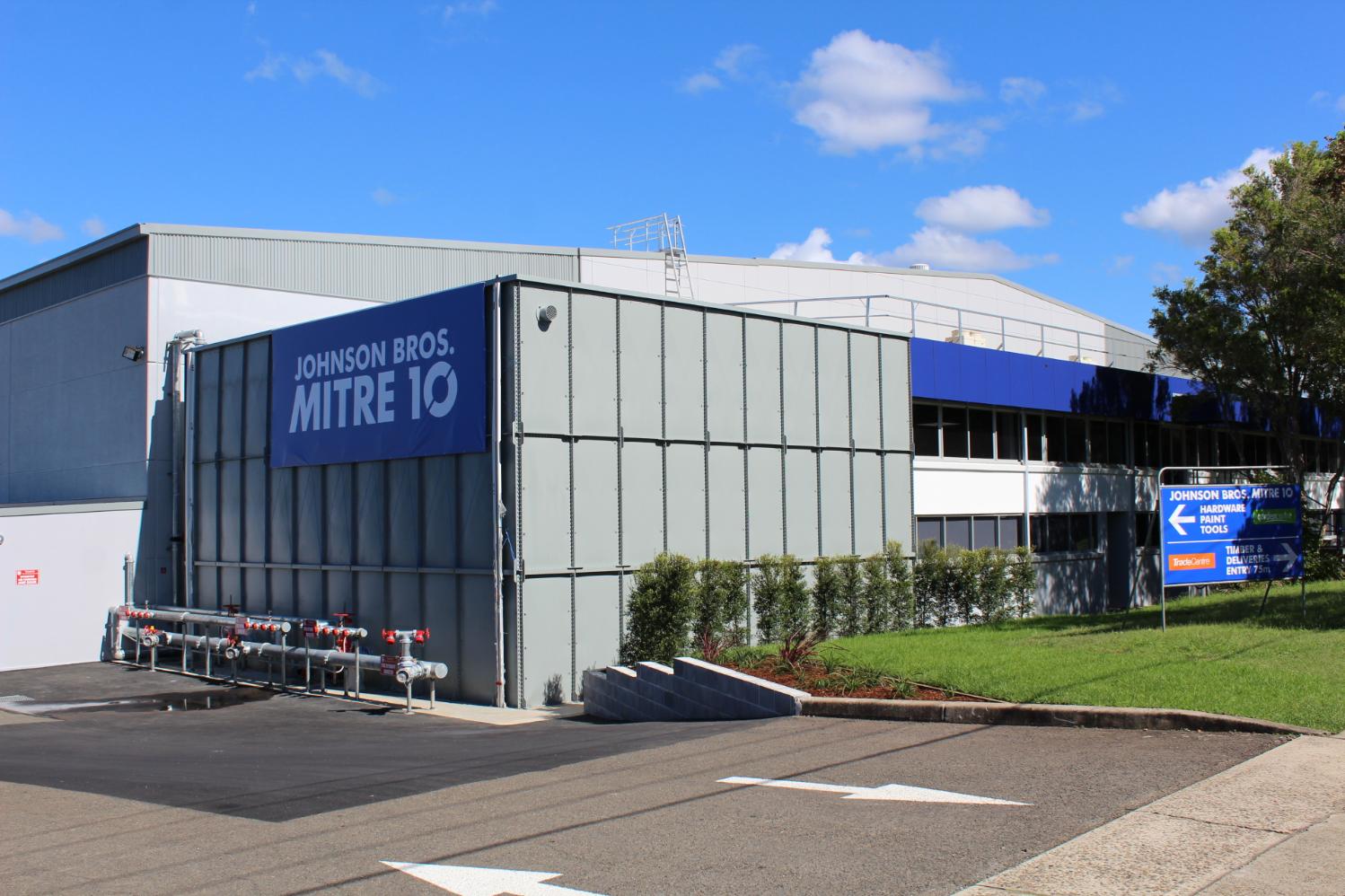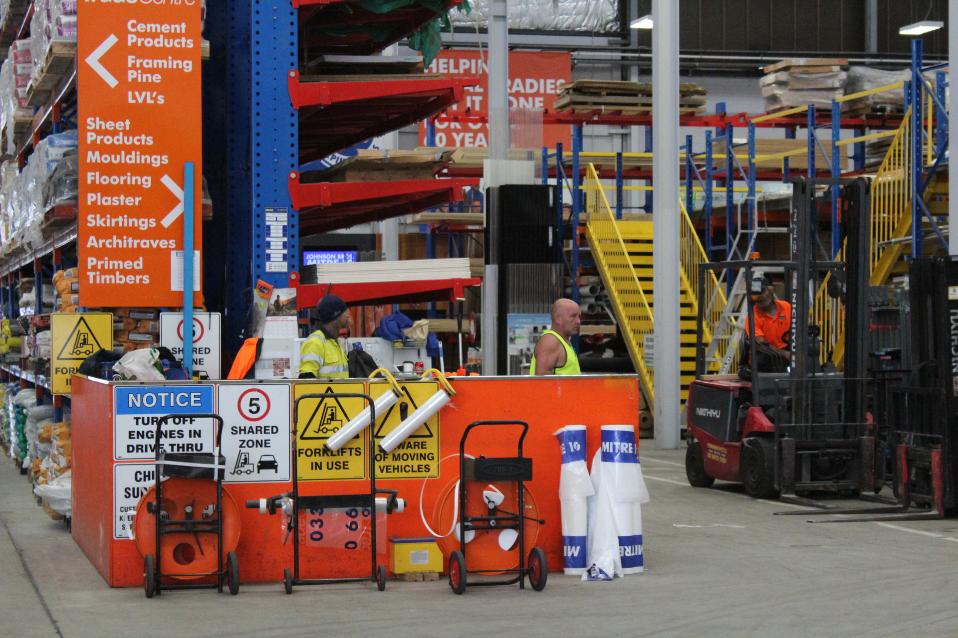 Johnson Brothers Mitre 10 Trade Centre at Mona Vale - everything you need under one roof.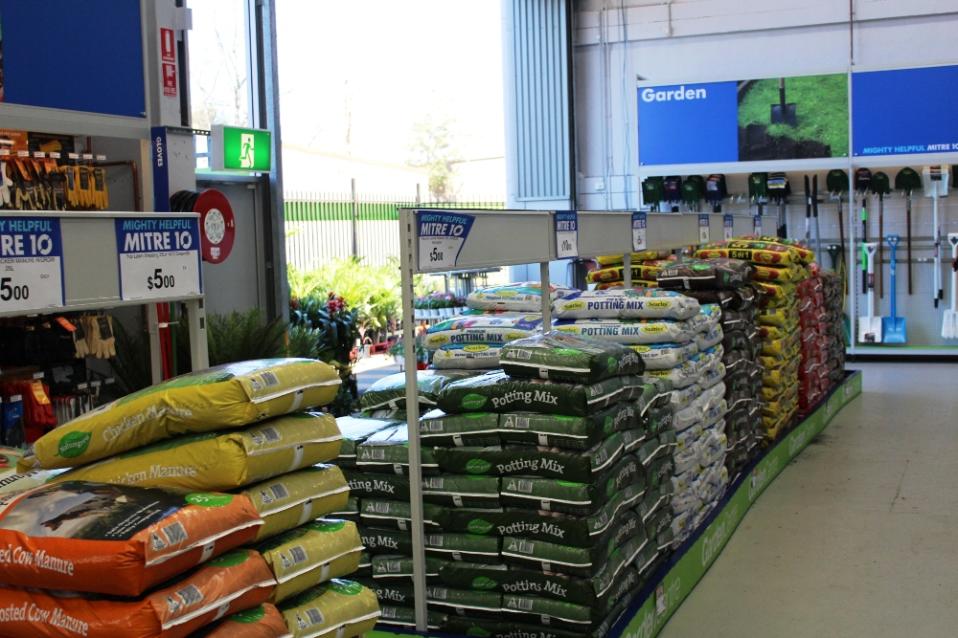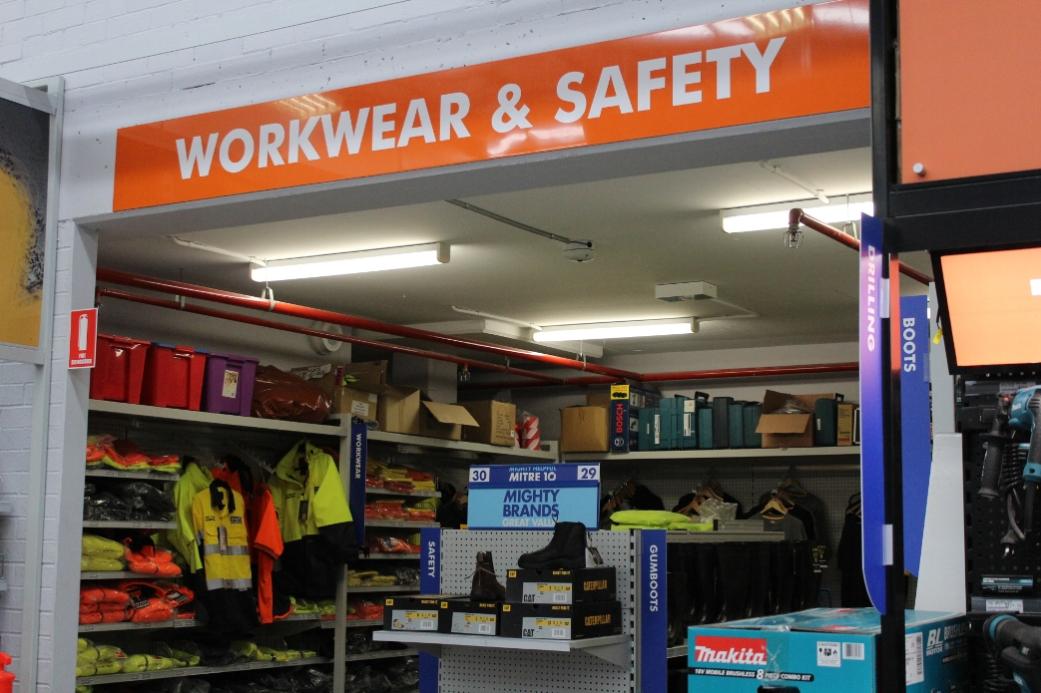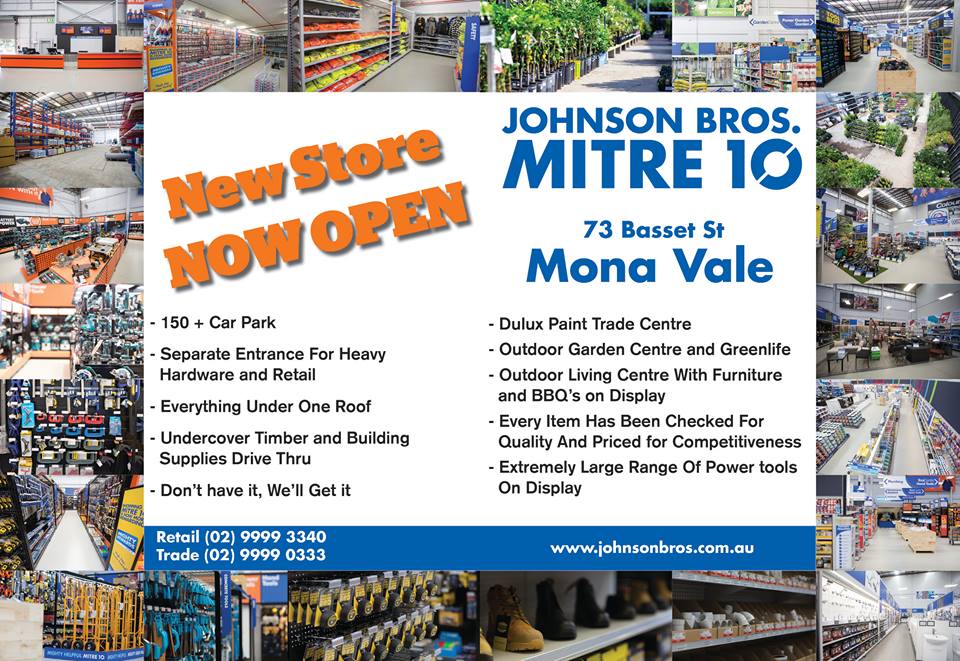 Johnson Brothers Mitre 10 New Store
73 Bassett Street
Mona Vale - Online Store: Jbhmv.Com.Au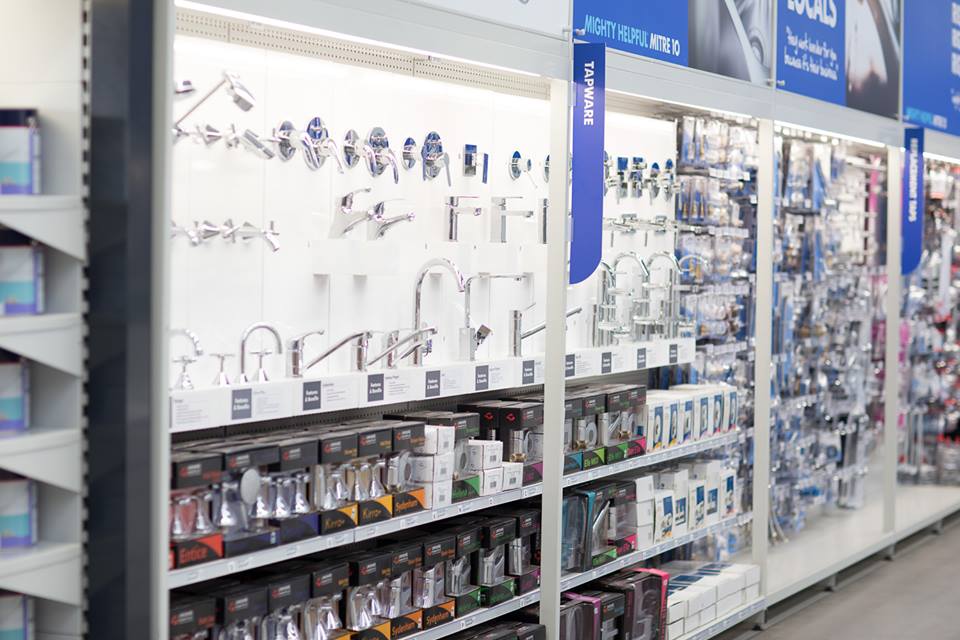 Products advice is available from the trained friendly staff at Narrabeen, Mona Vale and Avalon Johnson Brothers Mitre 10.
Click on logo to visit Johnson Brothers Mitre 10 website
Johnson Bros Mitre 10 - Avalon (02) 9918 3315
Johnson Bros Mitre 10 - Mona Vale (02) 9999 3340
JBH Timber & Building Supplies (02) 9999 0333
JBH Fencing & Landscape Supplies (02) 9970 6333
www.johnsonbros.com.au Online store: jbhmv.com.au

Important
All information and tips in this publication are of a general nature only and neither Johnson Brothers Mitre 10 or Pittwater Online News does not warrant the accuracy or completeness of the information and tips in this publication. This publication is not intended to be a substitute for expert advice.
Johnson Brothers Mitre 10
advises you to always consult an experienced and qualified person when undertaking jobs of this kind (including consulting a qualified tradesperson such as an electrician or plumber where relevant expert services are required).
You should also consider any safety precautions that may be necessary when undertaking the work described in this publication (including wearing any necessary safety equipment such as safety glasses, goggles or ear protectors or hard hats). The information and tips in this publication are provided on the basis that
Johnson Brothers Mitre 10
and
Pittwater Online News
excludes all liability for any loss or damage which is suffered or incurred (including, but not limited to, indirect and consequential loss or damage and whether or not such loss or damage could have been foreseen) for any personal injury or damage to property whatsoever resulting from the use of the information and tips in this publication.
Pittwater Online News and
Johnson Brothers Mitre 10
also advises there may be laws, regulations or by-laws with which you must comply when undertaking the work described in this publication. You should obtain all necessary permissions and permits from council and/or any other relevant statutory body or authority before carrying out any work. Major projects published in this publication always list these and/orlinks to where you may research what your own project requires to meet regulations.