August 30 - September 5, 2015: Issue 229
Father's Day 2015 and Early Spring 2015 Garden Care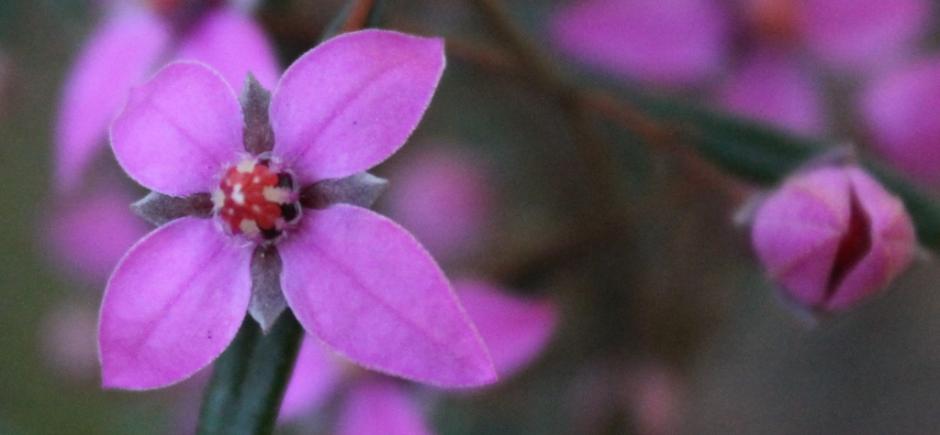 Father's Day 2015 and Early Spring 2015 Garden Care
With Father's Day next Sunday a few early Spring garden jobs for making your outdoor areas look great, especially if the family is coming over next weekend, plus a few timely specials from Johnson Brothers Hardware – Mitre 10 for dad opens our Spring 2015 DIY pages.
The current Father's Day Specials shown here are from the Catalogue running August 26th to September 6th and from the Locked Down Garden Prices - for further information on what you want to get dad for Father's Day, simply pop into one of the Johnson Brothers stores at Narrabeen, Mona Vale or Avalon and talk to the trained friendly staff.

Early September Garden Care - Lawns
Most lawns need some care after Winter. This is the ideal month to fertilise all varieties of lawns giving them a kick start as the spring weather starts to warm the ground. A good reliable fertiliser that contains a slow release nitrogen will give your green areas a much needed boost.
Seasol Concentrate Fertilisers – Powerfeed - $6.00: • 600ml., • Promotes overall garden health.
Start your Spring lawn boost when the grass is no longer sopping wet. Rake your lawn to get rid of dead growth, stray leaves, twigs or winter debris and let light and air to the soil level, encouraging the grass to grow.
Re-seed bare or damaged patches of lawn. Scratch up the soil with a rake first. Mix a shovel of soil with a couple of scoops of grass seed and spread in the patch you're fixing. Rake level and keep well-watered until seeds germinate and the new grass establishes.
If your lawn's ground has become compacted encourage Spring growth by using the prongs of a garden fork to gently aerate the lawn by forcing the prongs down around 10-15cm into the soil – this also allows encourages the roots to spread and grow.

Cyclone Fork - $63.94: High carbon steel head. Hardwood handle.
Get your lawn mower checked and blades. Sharp blades cut better and leave your lawn grass healthier. Or, invest in a new one: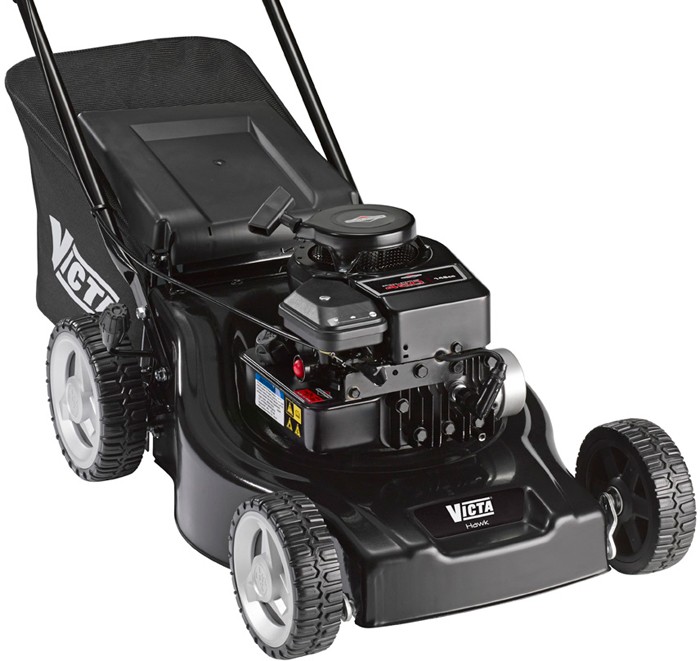 Victa Hawk Lawn Mower - $349.00: • 4-stroke., • 16" steel chassis., • Briggs and Stratton 450 engine., • Cut and catch.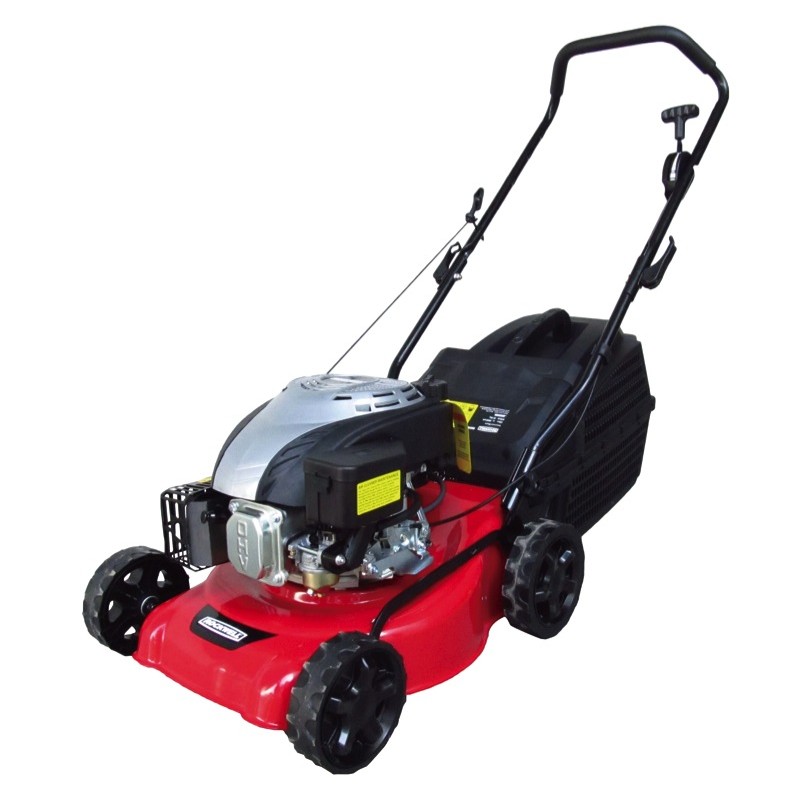 Rockwell 139CC Lawn Mower$229.00: 16"., 400mm deck., Hard plastic catcher., Ball bearing wheels. 3 year warranty.
Maintain edges. Grass growth is vigorous in the early spring garden, so edge your flower beds with a sharp trench between them and the grass to keep it in bounds. Repeat this job a couple of times through the season or installing permanent edging goes a long way towards having a lower maintenance flower garden.
Early Spring garden jobs - Flower Garden, Furniture and Pathways
Early spring is the ideal time to apply fertilisers to most garden plants. It's time to plant, prune, prepare beds, and care for your lawn.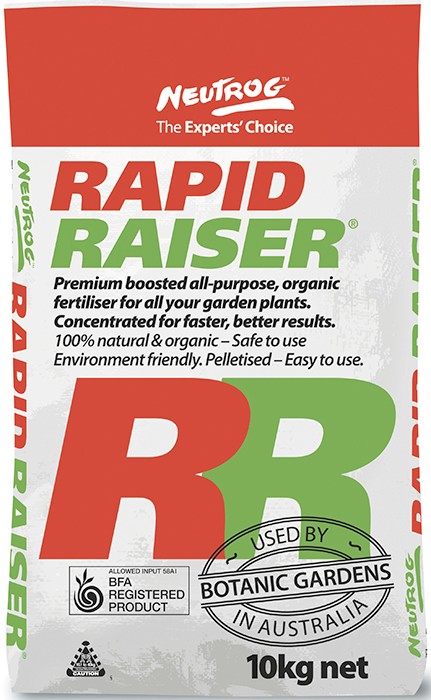 Neutrog Rapid Raiser Fertiliser - $10.00 : • 10kg., • All-purpose., • Organic., • Concentrated.
Allow winter mulch to remain a little longer until it gets warmer. Once it looks like it needs replenishing then will be the time to build up and protect the surface of garden beds.
Transplant any existing shrubs you want to move before they begin their Spring growth.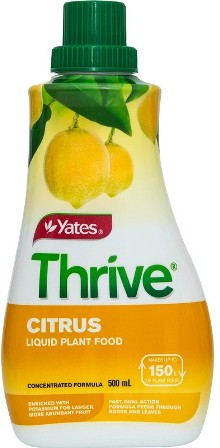 Apply dormant oil spray to fruit trees, magnolias, crabapples and shrubs to control scale insects and other overwintering pests. Use this organic pest control method when the buds are swelling but the leaves haven't opened yet. Apply when temperatures are between 4-21 degrees Celsuis.
Citrus varieties should be fertilised in August and February. It is good to alternate fertilisers – a Dynamic Lifter in August/September and Complete Citrus Food in February.
Right: Locked Down Garden Prices - $9.39: 500ml.
If you have citrus varieties in pots now is the time to decide whether they need a bigger pot and these too will thrive on a nearly Spring boost. Ideally they should be fertilised every six to eight weeks with a complete citrus food, alternated with Dynamic Lifter or use 3-4 month Osmocote applied in spring and early summer.
Cut back the previous season's dead plant material. If this is small enough it can go straight into your compost bin for the vegetables you will soon plant out for late Spring and Summer salads.
If your flower beds are dry enough (a handful of soil should fall apart easily when picked up) you can start to dig beds and add compost or manure in preparation for planting.
Getting on top of the weeding now means a lot less work later. Weeds start growing vigorously early, so when you spot them, pull them out while still small as their roots are still shallow in early spring.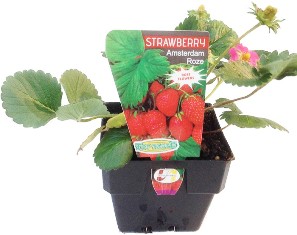 Assorted Strawberry Plants - $4.00 • Great for the home vegie patch., • Plant multiple plants to ensure ample harvest. Pots and punnet sizes, styles and varieties may vary by store and by state.

Tomato Plants - $3.50: • Great for the home vegie patch., • Plant multiple plants to ensure ample harvest. Pots and punnet sizes, styles and varieties may vary by store and by state.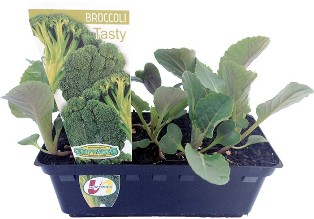 Vegetable Seedling Punnets - $3.00 each • Grow your own vegetables in season. ,• Also available - Flower Seedling Collection $3. Pots and punnet sizes, styles and varieties may vary by store and by state.
Garden Furniture may also need a bit of a clean now, or to be re-oiled or re-stained before the sun gets too hot and does more damage. Garden umbrellas may need some maintenance too now – calcium build up on metal frames can be easily removed with a mixture of 1 part white vinegar to ten parts water. Fabrics will last longer and look better when scrubbed gently with a cloth or soft brush and a mix of a mild detergent and water.
Garden paths may have some green growth that has become slippery, these will need a scrub with a stiff bristled yard broom and if you don't want to use harsh chemicals, use the white vinegar here again too – just be careful when hosing off not to direct the water into garden beds or lawn areas.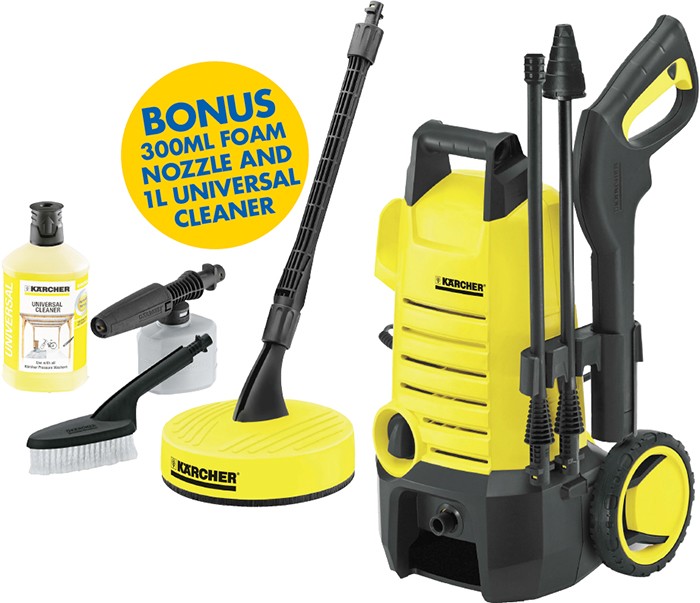 Karcher K2.260 T50 Home Pack - $199.00: • 1.4kW motor., • 5.5L/min., • 1600psi. • Includes 5m hose, T50 patio cleaner, wash brush, one jet lance and dirt blaster. BONUS 300mL Foam Nozzle and 1L Universal Cleaner. Exclusive to Mitre 10.
A few pleasant hours in the garden on some easy tasks will have the garden looking good in time for a great family BBQ next Sunday - happy Father's Day to all dads!

Accent® Interior - $56.90: • 4L., • Low sheen, semi gloss or gloss., • Excellent stain resistance.• Water clean-up. (White base.) Buy 8L of Accent® paint and get a collectable Smarties Tin FREE!* 3 recipe cards and a 340g Smarties share bag included!
*Purchase 8L or more of selected Accént® paint in a single transaction and receive a SMARTIES collectable tin, 3 x SMARTIES recipe cards and 1 x 340g bag of SMARTIES. Promotion excludes all Accént® 6L products and Accént® Fence. Limit of 2 tins per customer. Promotion commences on 26 August 2015 and finishes on 27 September 2015 unless stocks run out. Participating Mitre 10 and True Value Hardware stores only.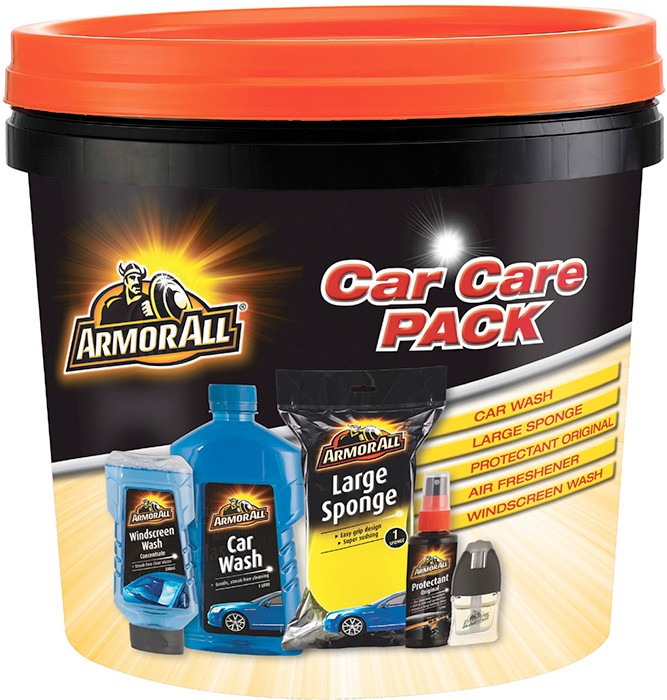 Armor All Car Cleaning Gift Bucket - $20.00: • Contains 1L car wash, sponge, 125ml protectant, air freshener and windscreen wash.
Products advice is available from the trained friendly staff at Mona Vale and Avalon Johnson Brothers Mitre 10.
Click on logo to visit Johnson Brothers Mitre 10 website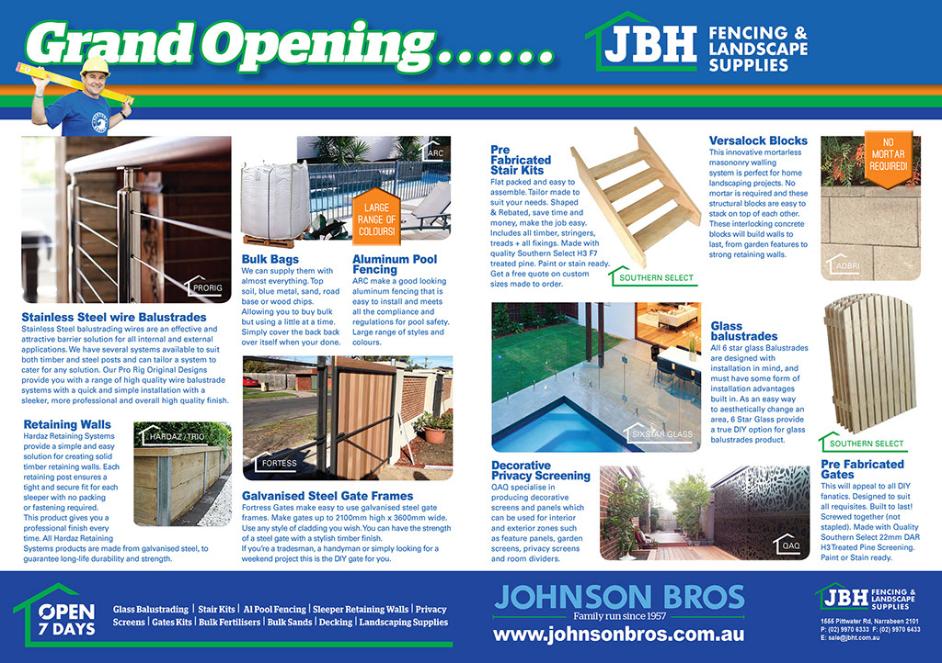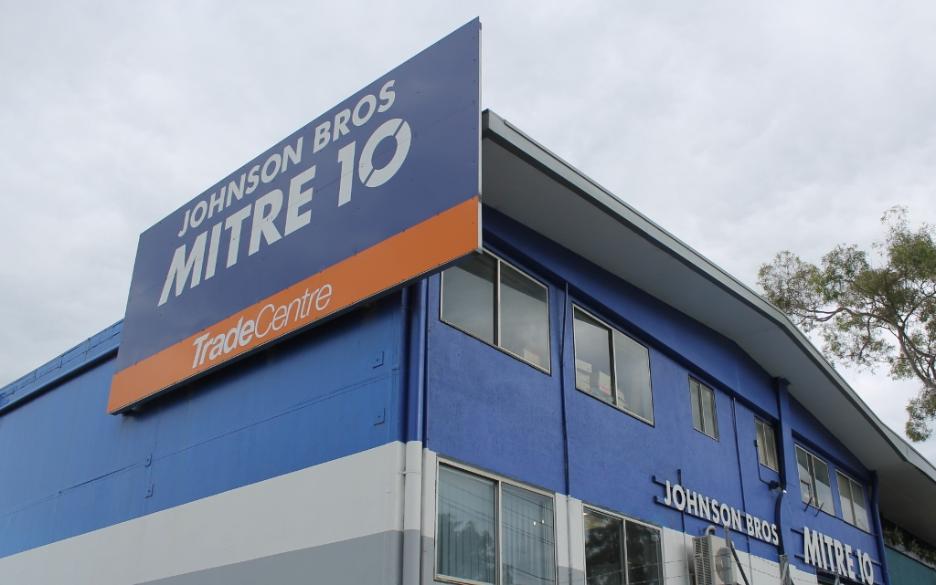 Copyright JBH Mitre 10, 2015. All Rights Reserved .