August 25 - 31, 2019: Issue 418
Father's Day Wish List 2019 + How To Re-Stain Deck Timbers & Posts For Summer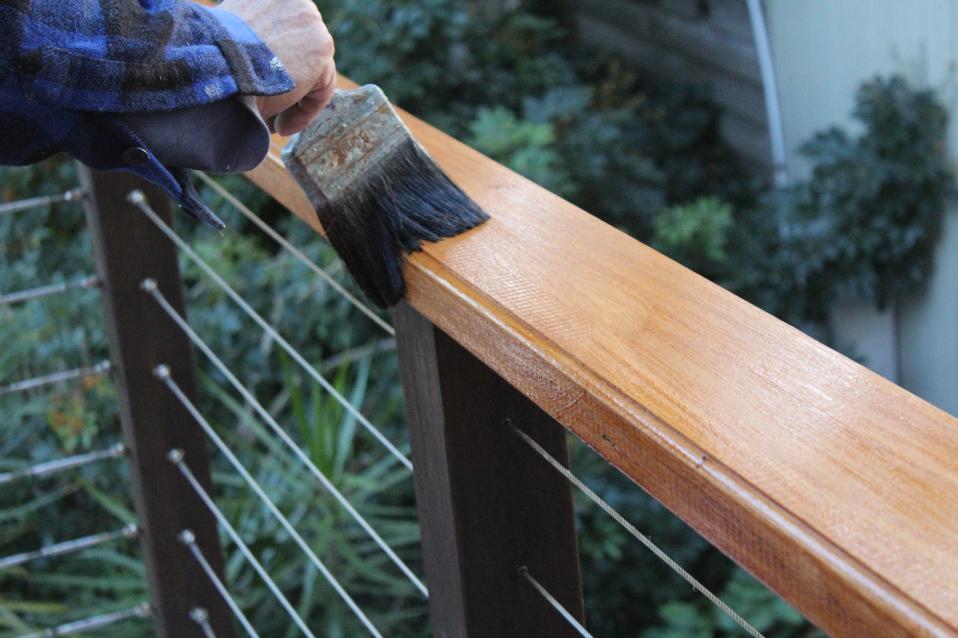 One of those jobs it's great to do before it gets too hot is getting your decking areas protected from the coming Summer sun. A simple enough job, sanding back and restaining woods makes old faded timber look new again and adds longevity to an area. A little maintenance goes a long way.
Renewing and restaining is a basic process homeowners can take on with confidence - you can even get the teenagers involved to earn a little pocket money or ....as a gift to dad!
This job usually takes about a day if you don't rush it
About Deck Stains

There are four transparency levels for deck stains. Transparent stains have little pigment and will fade quickly, requiring yearly maintenance; but these stains show the wood grain off if you have chosen a beautiful timber. A semi-transparent stain will also show off a wood's grain but darken the wood more and last for around two years. Semi-solid deck stains are more opaque and last for two or three years; these stains may appear opaque if you use more than one coat. Solid colour deck stains have a lot of colour and cover alike paint, though they soak into the wood like a stain. These also come in the widest variety of colours and are the best choice for hiding defects or stains. The more pigment a stain has, the better it protects the wood from ultraviolet light. If your deck already has a semi-solid or solid stain, use the same type of stain again. You can sand through the layer of stained wood and apply any type of stain, but this is time-consuming. Also remember when using a solid colour stain that the more coats you apply the more you will change or darken the wood it is being applied to.
We applied three coats of a merbau tinged stain, the same one used the last time this job was done, and that is ample to protect the wood for 2-3 years, even when under direct sunlight.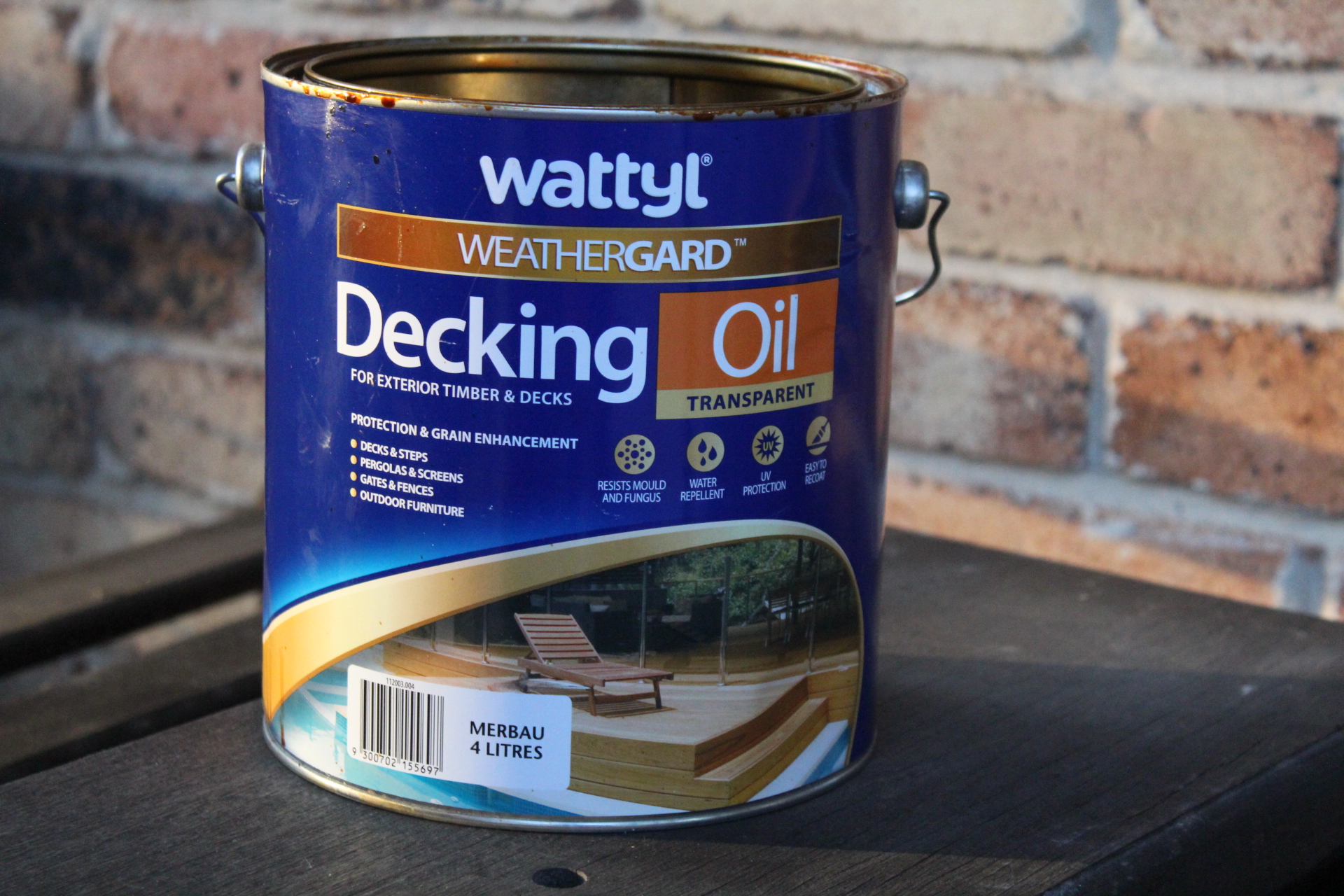 About Oil vs. Water-Based Stains
Deck stains are either oil-based or water-based. Water-based stains are less hazardous and more environmentally-friendly than oil-based stains and clean up with water. Oil based stains, although great for the wood because they soak deeper in and protect longer, require toxic solvents to clean your brush afterwards.
Using an oil based stain will last longer and require less maintenance, so if you can dispose of turps to clean with safely and without pouring it down a drain into the ocean, that would be the pentultimate choice.
When applying a water-based stain a nylon brush will suffice while a natural bristle brush is best for use in applying an oil-based stain.
Preparation: Deck Cleaning
Dirt, debris and mould keeps stain from adhering evenly, so sweep the deck when it is dry with a stiff bristled yard brrom and then wash it. Ordinary soap and water removes surface dirt and grime. Deck cleaner is a product specifically designed to remove both stains and mildew, but is hazardous and you need to wear a mask and goggles when using. It is also a good idea to protect nearby plants from runoff with a tarp. Another tip is to water nearby plants thoroughly the night as this prevents roots from taking in large amounts of the cleaning solution.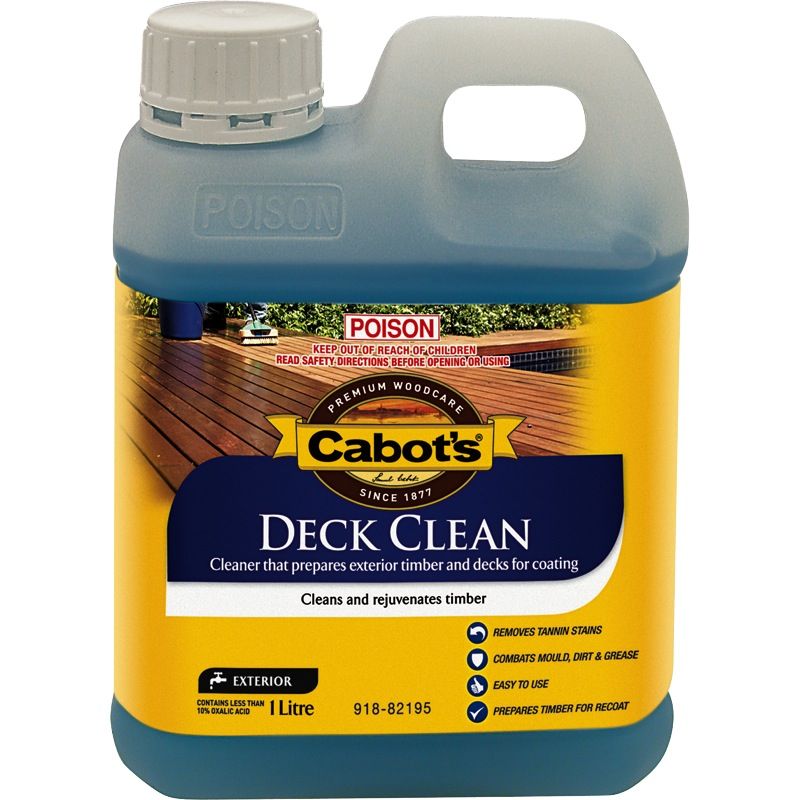 A pressure washer is also an effective deck-cleaning tool. Using this will drive water into the wood, which increases the drying time before work can progress, although if you do this early in the morning on a sunny day you should be able to hop to the staining by late morning.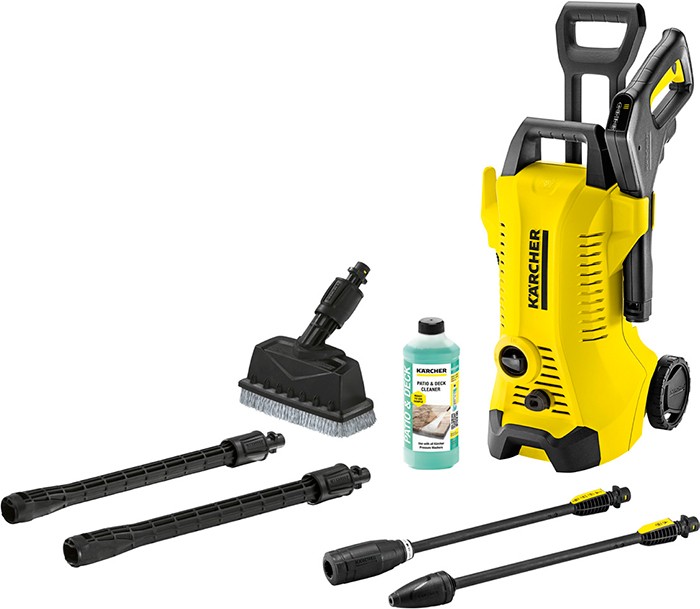 Karcher K3 Full Control Deck Pressure Washer: $299.00
1800PSI. 6.3L/min. 1700W. Universal motor. Includes PS 20 power scrubber, detergent, vario lance & dirt blaster lance.
Sanding the Deck
Sanding your deck before staining strips the outer layer of sealer and stain, and removes damaged wood and smooths away splinters. Sanding by hand with a sander is the safest method for both you and the deck, but can be slow. You can use a vibrating or random-orbital sander, but it's important to keep sanders moving to avoid making marks on the wood. Coarse sandpaper, about 80-grit, works in most instances, and you should always sand in the direction of the grain in the wood. The timber must be very dry and you must brush or wash off the dust afterwards, so doing the sanding back before cleaning if your deck is not particularly dirty may work faster.
Once again it is best to wear a mask while doing the sanding so you are not inhaling any of the dust and wood that will come off the deck boards and railings while you are doing this work.

Handrail being sanded back prior to staining
Staining the Deck
Staining a deck is similar to painting and can be accomplished with a long-handled roller like paint for those boards at your feet, but there are a few differences. You should apply the stain to only a few boards at a time and coat the entire board to avoid uneven staining. Don't allow the stain to puddle. Puddles can create uneven staining or sticky spots on your deck. Several thin coats of stain are typically preferable to one thick coat. If you have another kind of paint such as an acrylic as a border for wood stained posts, railings etc. and some of the stain goes on to that during the process of application, keep a rag handy to wipe it off. If you do not, when it rains this will run off the acrylic surface onto whatever is below - tiles, concrete, your mum's washing - and stain it.
If there is a chance you may have too much running down onto a surface below, even the deck itself while doing upright slats for instance, have a dropsheet or old rag of some sore beneath the immediate work area to catch drips and simply move it as you move to the next section.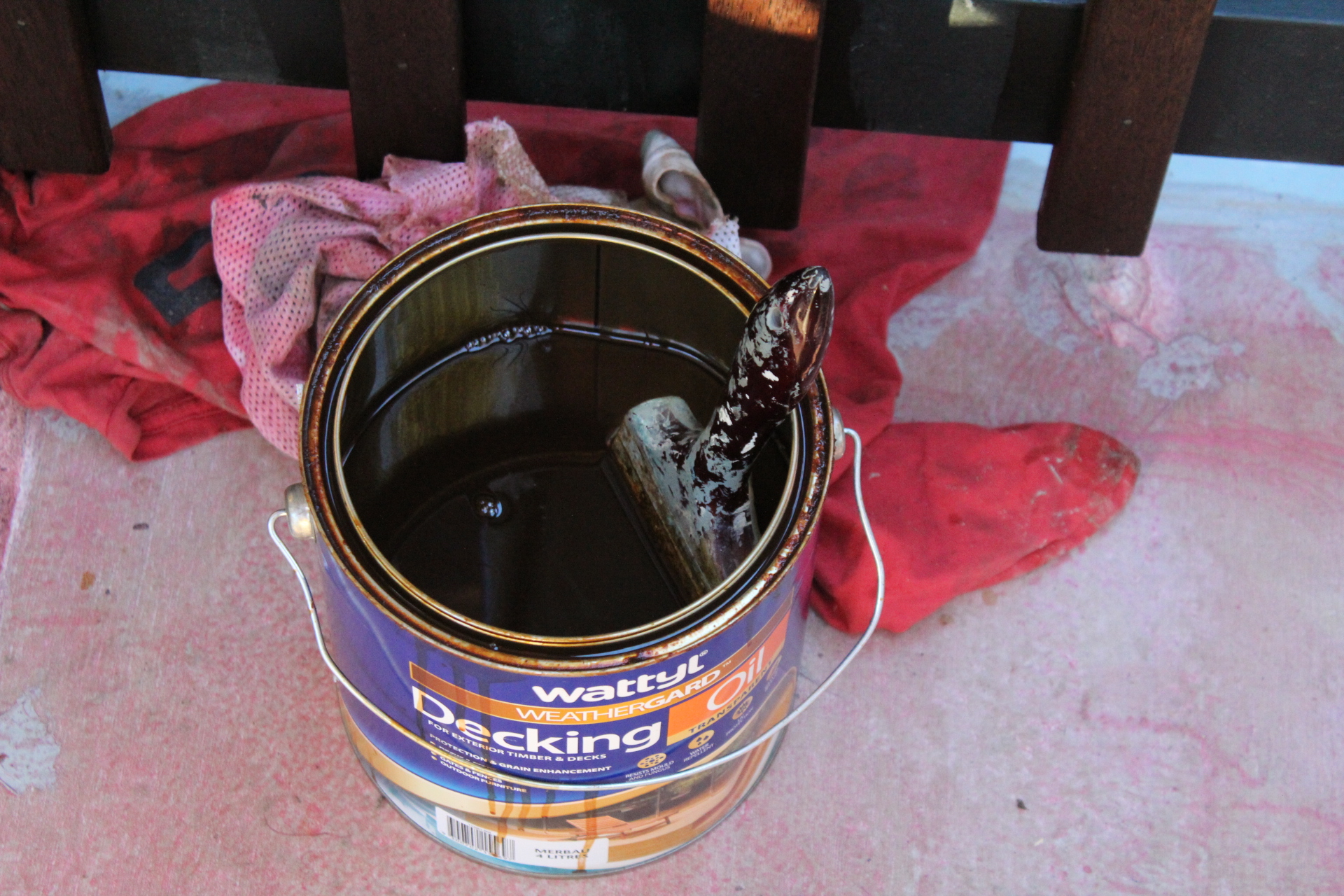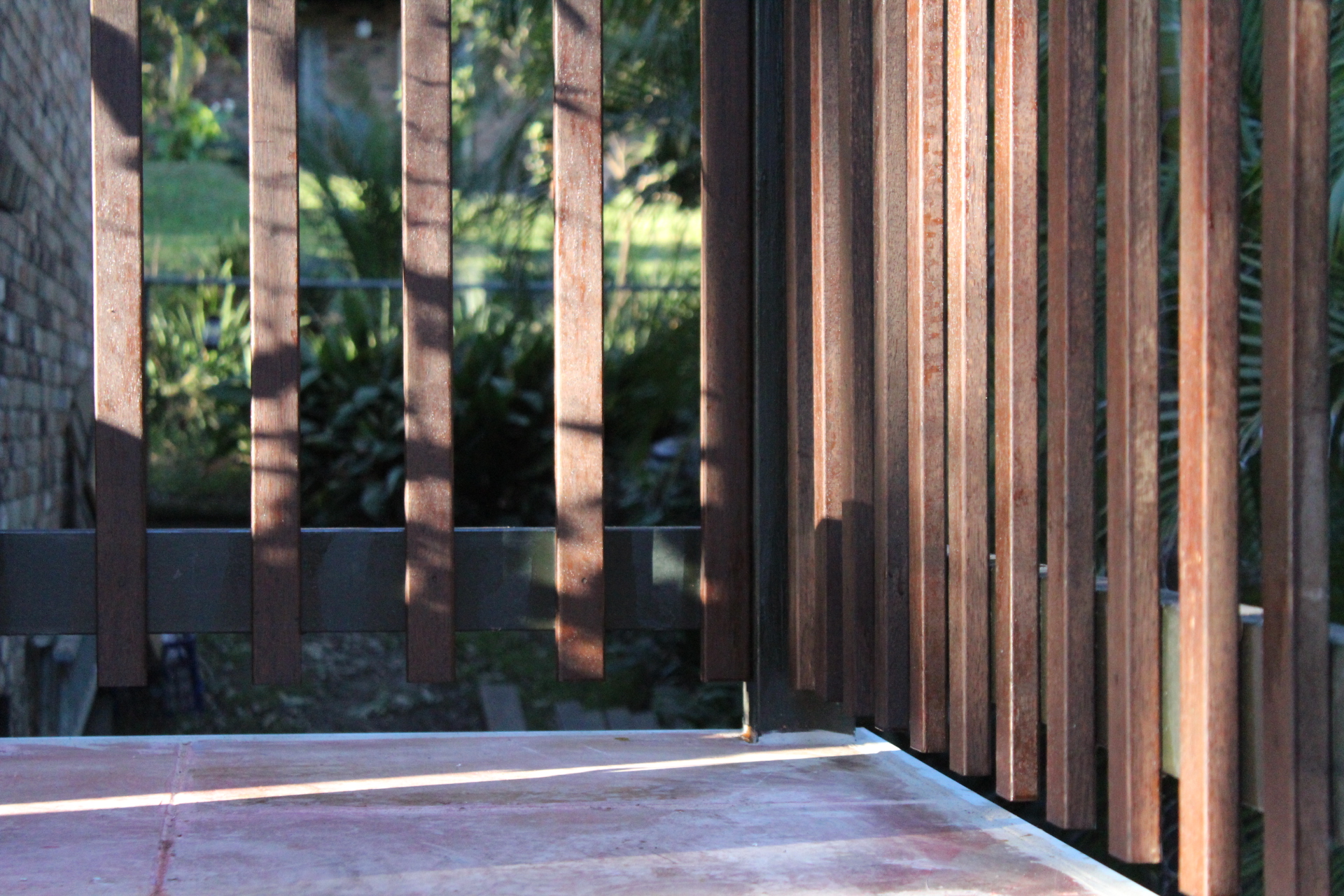 Do not apply stain in direct sunlight as it dries too quickly. Days with milder temperatures and low humidity are optimal, which is why this is a great late Winter to early Spring DIY job. It is best to apply the stain when there have been three or four consecutive days of no rain and rainfall is not expected on the day of the project.
Applying Sealer
Water is a major cause of damage for decks and their railings. Some stains have waterproofing properties. Applying a coat of sealer after staining for additional protection is also an option. The Sealer is applied in essentially the same way as stain. In Australia the great range of products available usually do not require this extra work, but the choice is yours - if you are living in a cooler damper pocket of Pittwater it may save you a bit of work in a few years again or protect precious timbers just that little bit better.
This is a pleasant job once you get to the re-staining part; a little seat as you move from slat to slat, or getting a good stretch of the old back while working on the handrail up those stairs in the late Winter afternoon is a quiet relaxing and enjoyable way to do a little TLC on the home.
The products shown here were all bought from our local Johnson Brothers Mitre 10 store so instead of wasting time in traffic, we could quickly visit the store closest to us and get back to enjoying a bit of that other kind of painting and spending some quiet family time doing something constructive together.
Below runs a link to the current Get Dad What He Really Wants catalogue, crammed with great ideas to help dad get to do what he really wants to do this Spring - it's a wish list for the DIYer Dads who love doing refurbishments or getting into the garden or even sitting back outdoors with a fishing rod in hand, DIYing Dinner. There's something for every much loved dad and every budget: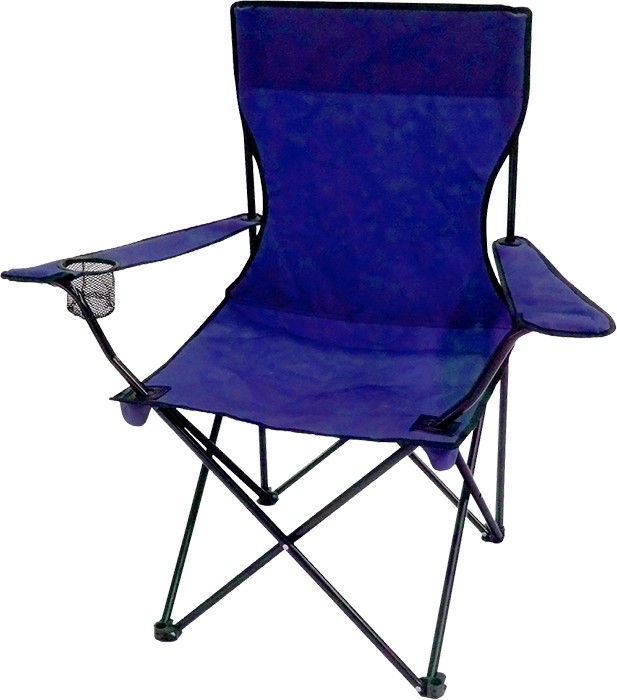 Folding Camp Chair: $10.00 - Blue or Green. Includes carry bag.

The next part of current larger project, DIY Deck Refurbishment: Turning Wood into Open Tiled Spaces runs after Father's Day 2019, with the sand back and restain of the Railings, Handrails and new Handrail for this project now done.
A look into installing new Posts to add strength and for weight load (tiled outdoor decks), as well as installing a new Handrail, runs next.
Visit the beginning of this project in DIY Deck Refurbishment: Turning Wood Into Open Tiled Spaces - Groundworks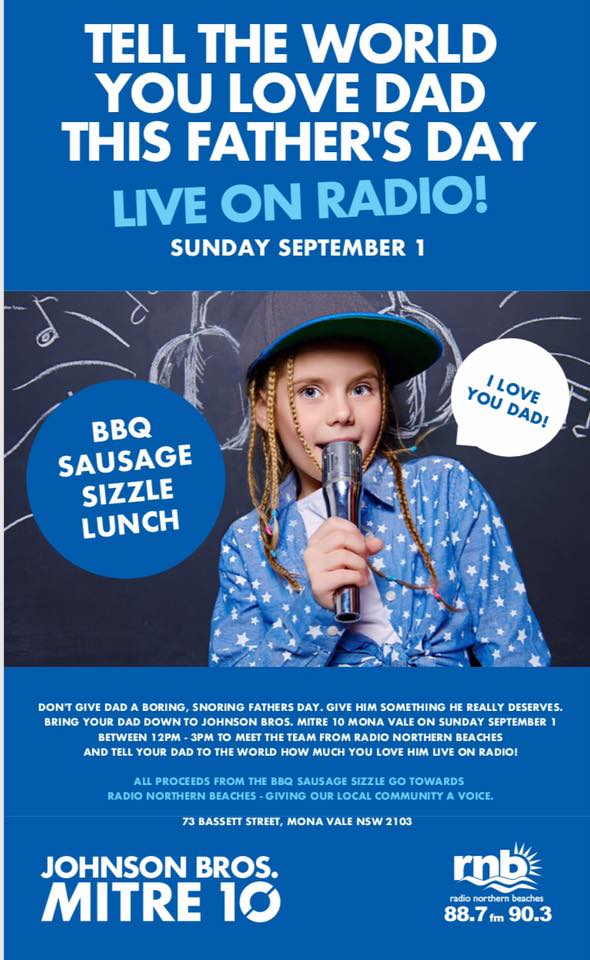 Mitre 10 Catalogue 14 August – 1st September 2019. Get Dad What He Really Wants!
Browse the latest Mitre 10 Catalogue – Get Dad What He Really Wants online, valid Wednesday 14 August – Sunday 1st September 2019. Don't miss the Mitre 10 specials, and deals from the current catalogue.
Looking for a home improvement gift, then you can choose the Mighty Helpful Gift Card, that can be purchased online or in store, and with values from $20 to $500.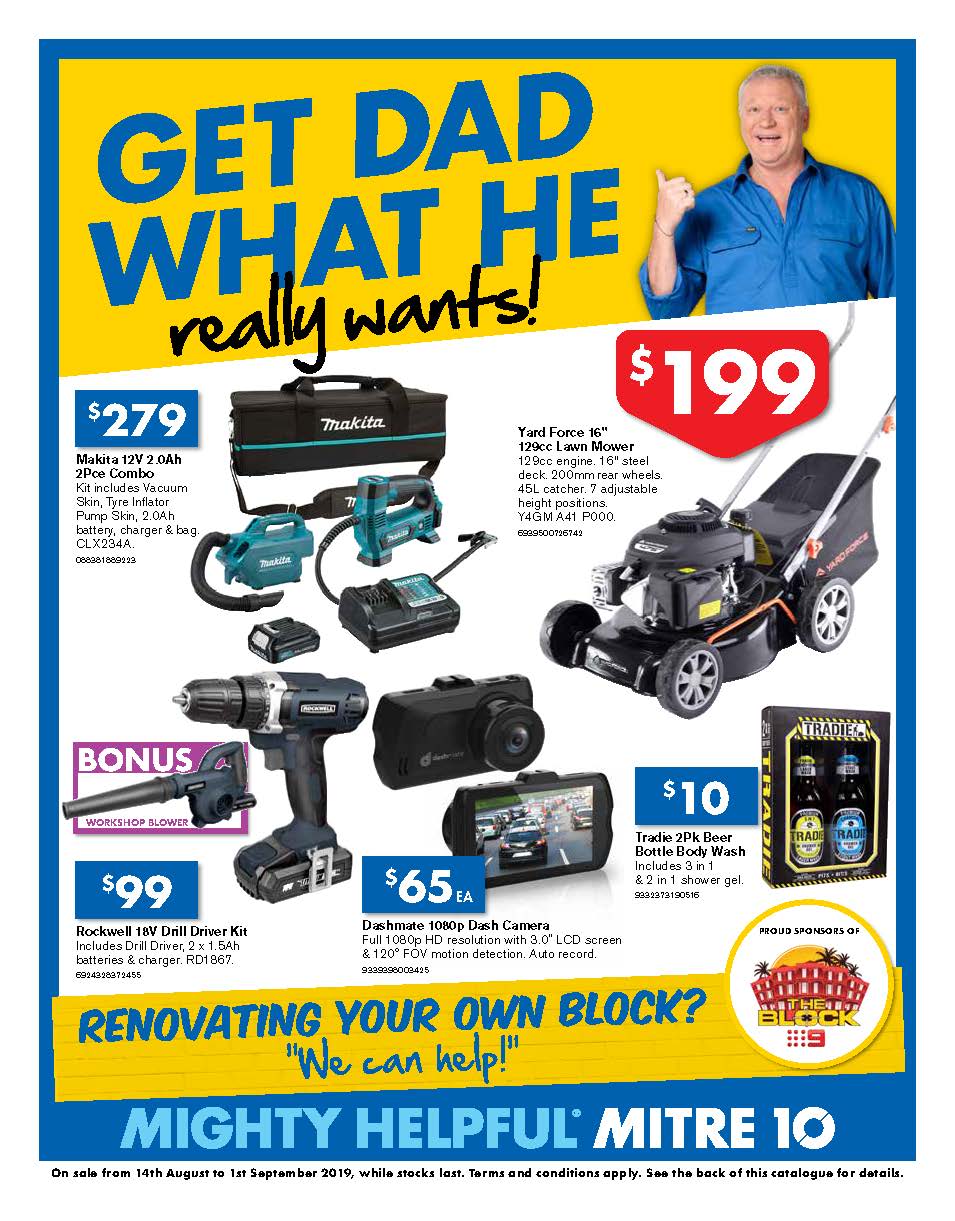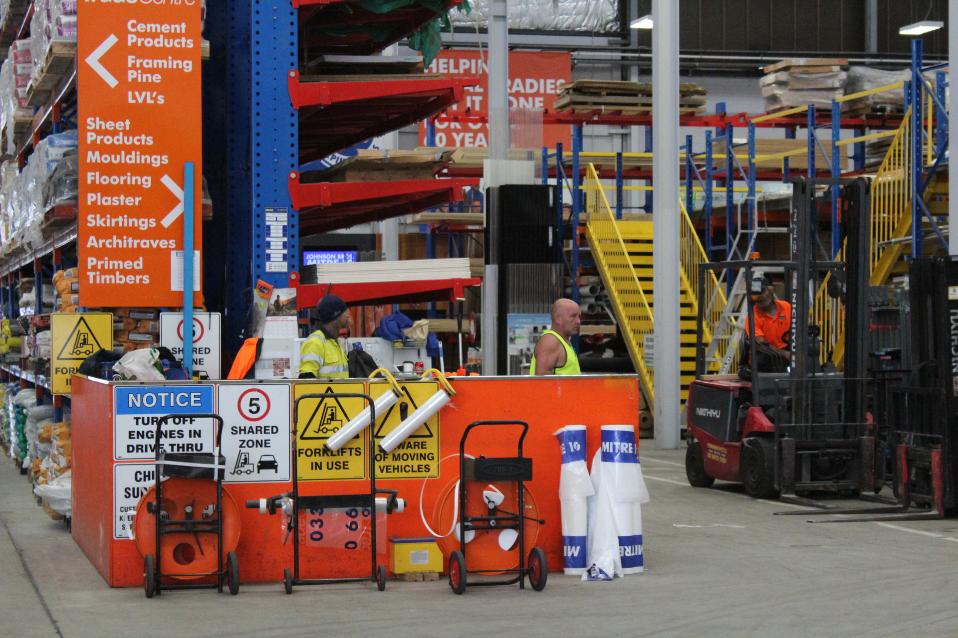 Johnson Brothers Mitre 10 Trade Centre at Mona Vale - everything you need under one roof.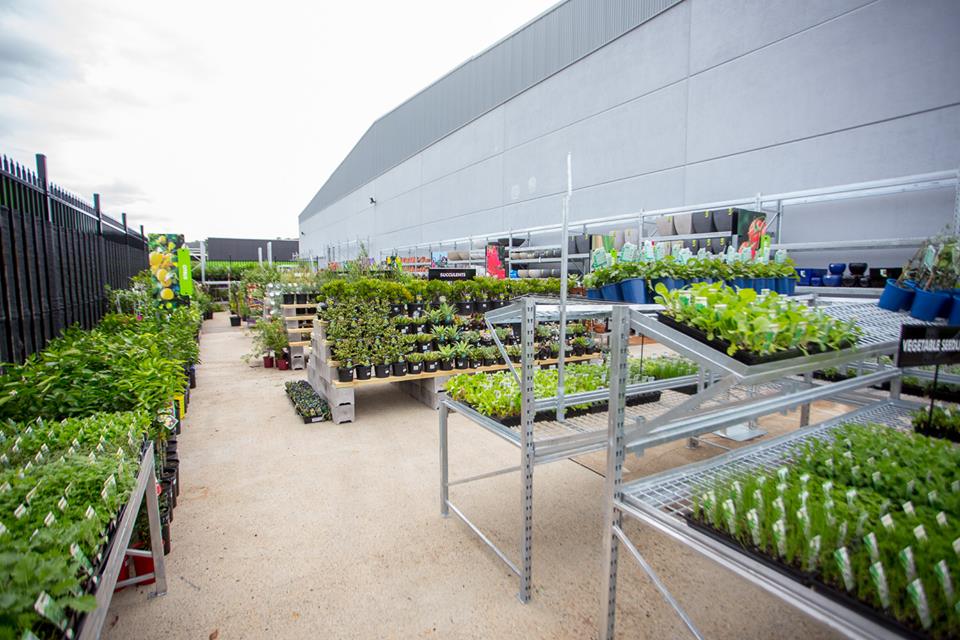 Green Life Garden Centre at Johnson Brothers Mona Vale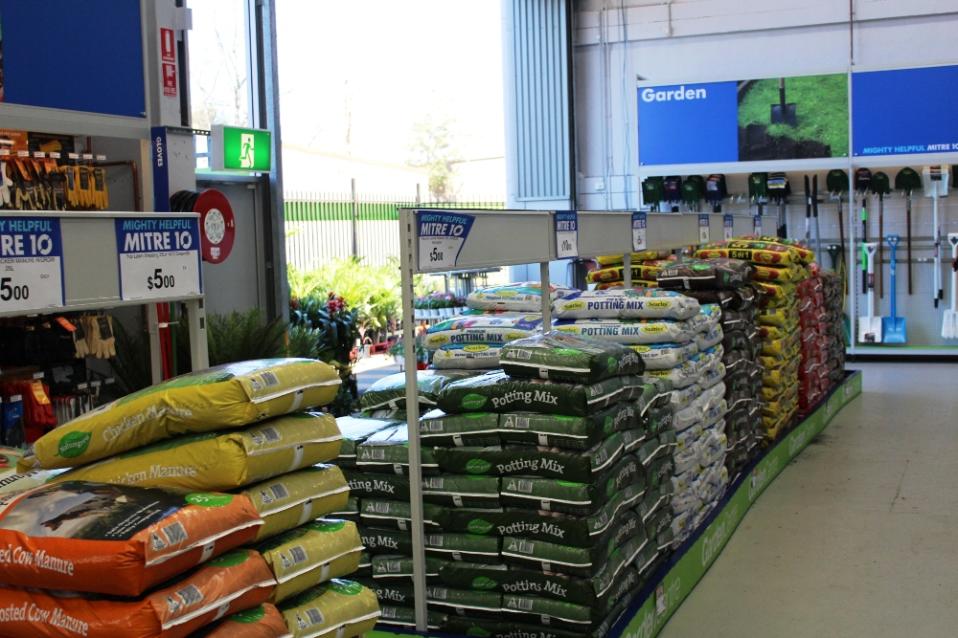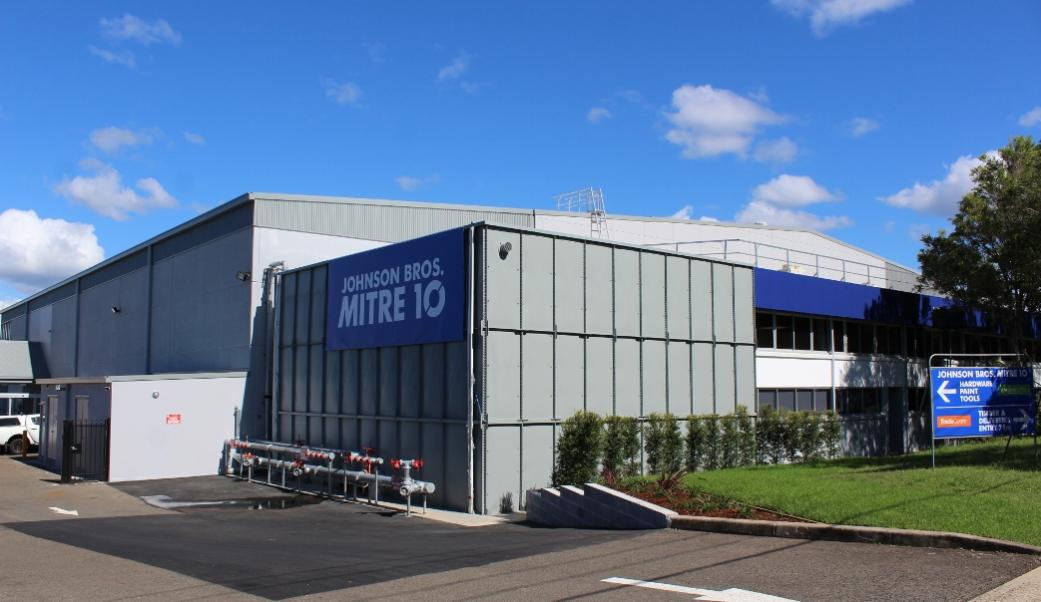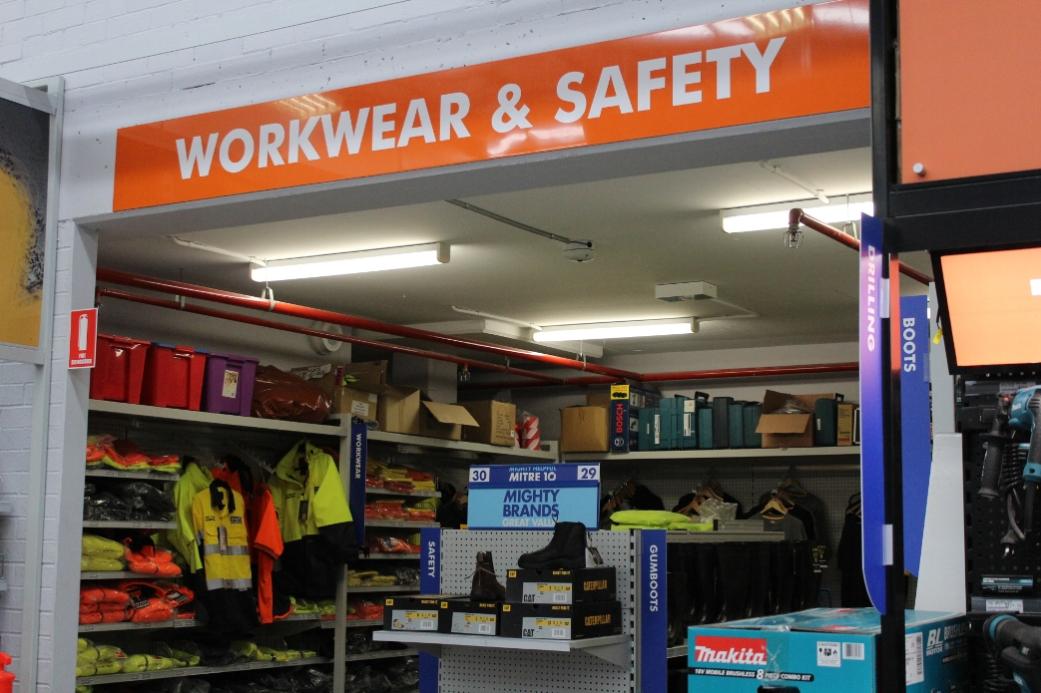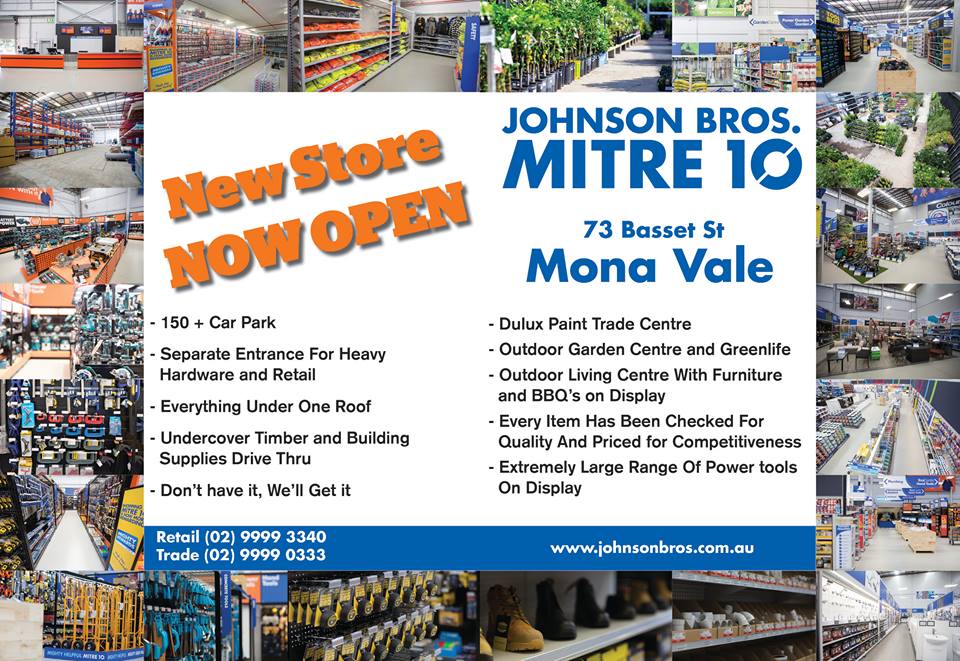 Johnson Brothers Mitre 10 New Store
73 Bassett Street
Mona Vale - Online Store: Jbhmv.Com.Au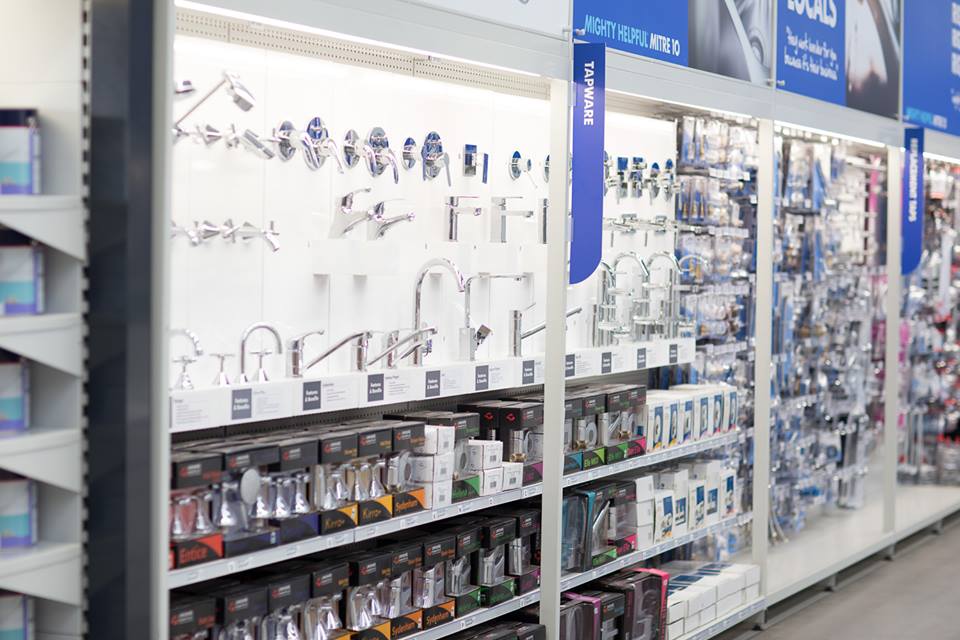 Products advice is available from the trained friendly staff at Narrabeen, Mona Vale and Avalon Johnson Brothers Mitre 10.
Click on logo to visit Johnson Brothers Mitre 10 website
Johnson Bros Mitre 10 - Avalon (02) 9918 3315
Johnson Bros Mitre 10 - Mona Vale (02) 9999 3340
JBH Timber & Building Supplies (02) 9999 0333
JBH Fencing & Landscape Supplies (02) 9970 6333
www.johnsonbros.com.au Online store: jbhmv.com.au

Important
All information and tips in this publication are of a general nature only and neither Johnson Brothers Mitre 10 or Pittwater Online News does not warrant the accuracy or completeness of the information and tips in this publication. This publication is not intended to be a substitute for expert advice.
Johnson Brothers Mitre 10
advises you to always consult an experienced and qualified person when undertaking jobs of this kind (including consulting a qualified tradesperson such as an electrician or plumber where relevant expert services are required).
You should also consider any safety precautions that may be necessary when undertaking the work described in this publication (including wearing any necessary safety equipment such as safety glasses, goggles or ear protectors or hard hats). The information and tips in this publication are provided on the basis that
Johnson Brothers Mitre 10
and
Pittwater Online News
excludes all liability for any loss or damage which is suffered or incurred (including, but not limited to, indirect and consequential loss or damage and whether or not such loss or damage could have been foreseen) for any personal injury or damage to property whatsoever resulting from the use of the information and tips in this publication.
Pittwater Online News and
Johnson Brothers Mitre 10
also advises there may be laws, regulations or by-laws with which you must comply when undertaking the work described in this publication. You should obtain all necessary permissions and permits from council and/or any other relevant statutory body or authority before carrying out any work. Major projects published in this publication always list these and/orlinks to where you may research what your own project requires to meet regulations.