August 9 - 15, 2020: Issue 461
DIY Fathers' Day ideas for 2020 + August Garden Jobs
DIY Fathers' Day Gifts Little Hands Can Make
Fathers Day is only a few weeks away now, Sunday September 6th, and although dad probably just wants a hug and a kiss, younger readers may want a few ideas on something they can make to accompany those brilliant homemade cards and want to get it done without him knowing about it so it's a great surprise a few weeks from now. There will be some more Fathers' Day Ideas published on Sunday August 30th, but to begin with, a few ideas that mum can help you with over the next few weeks are:
Dads' BBQ Tool Box
A few years ago an idea to make an easy little carry-all for your tools received positive feedback as it was something dad and youngsters could do together easily and then it could be used to carry all those matchbox cars or anything else really. How about that anything else is a range of personalised spatulas and tongs dad uses for the barbecue outdoors? It will be warmer soon and this will get some use and if you paint the spatula with 'dads' or some other design of your choice, dad will be pretty happy with your gift. You can read how to make that tool box here, and then pop into your closest Johnson Brothers Mitre 10 store and have a look at the range of barbecue tools to choose something that can be painted by you on the handle with ''World's Greatest Dad'' - because he is you know! You can also put in some of his favourite sauces from the supermarket, maybe a nice big dad-sized handkerchief or an oven mitt and he will be amazed at your great work and thoughtful 'tools' in his BBQ Tool Box.
You may even find something among this great $10 Hardware and Hand tool sale on at the Mona Vale Johnson Brothers Hardware store: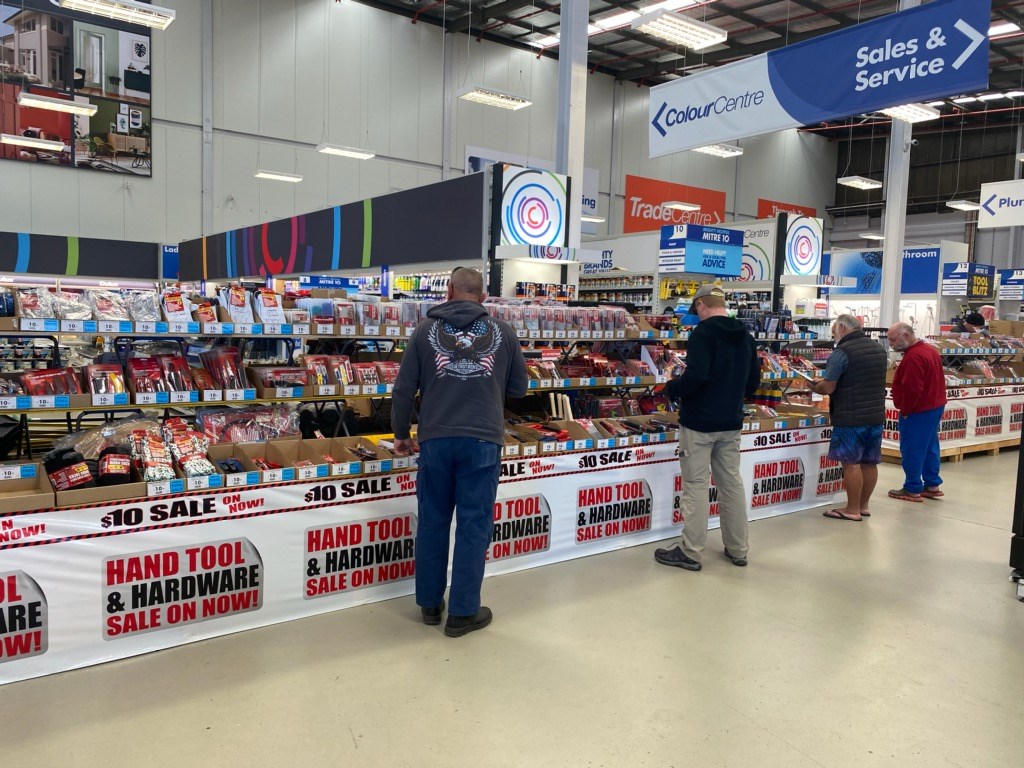 Paper Mache Bowl
Is dad always saying 'where did I put my keys?' or is his desk at home covered in USB's, batteries, coins, thumb tacks and all kinds of pencils and pens? This idea, which involves balloons, paper, and paints may be the answer for making a place to put all those bits an pieces so he can easily find them. You could also use an old bottle or coffee jar to make something taller for paintbrushes or screwdrivers so they're easier for him to find.
What you need:
plenty of recycled paper, for example: lolly wrappers, coloured paper, coloured foil, envelopes, comics, newspaper, magazines, wrapping paper
paint and paintbrushes
newspaper ripped into small pieces/ strips (4-5cms wide and at least 15cm in length).
a balloon
a wide cup/ small bowl
Vaseline
scissors
homemade glue (mix 1/2 cup flour and 1/2 cup water until you get a thick consistency)
paint brush
strip of card, approx. 2cm x 25 cm
stapler
masking tape
To make bowl:
Lay out newspaper on a flat surface to create a work area that won't be a big clean up if things get spilled. Blow up the balloon and fasten with a knot and then cover it with a good layer of Vaseline. Sit the balloon in the cup with the knot facing into the cup.
Commence your paper maching by brushing some glue with the paintbrush on the top half of the balloon. Then cover the top half of the balloon that is covered in paste with strips of newspaper making sure the newspaper is wet entirely with glue and add more if required. To make your bowl stronger, paste the strips horizontally as well as vertically.
Add at least six layers of newspaper and glue to the top half of the balloon and then let it to dry in a warm place for at least a day.
Tip: if you're going to paint your own design on dads' bowl then don;t worry about the colourful wrappers and use kitchen paper or a similar white coloured paper for the last layer so it's easier to paint.
When it is dry remove the newspaper mould from the balloon and get mum to trim off the rough edges, using scissors.
To make a base for the bowl, turn it upside down, make a loop with the strip of card, and staple it in place. Then attach that loop to the base of the bowl with masking tape and aste on some glue and cover it with newspaper strips.
Once the bowl and base are completely dry it is ready to be decorated!
Cover your bowl for dad entirely with your selected paper and glue - all those coloured strips of lolly wrappers or cartoons. Or, if you don;t want to do that, you can paint a design of your choice or in colours you want. Keep decorating until all of the newspaper is covered with coloured papers or colourful patterns.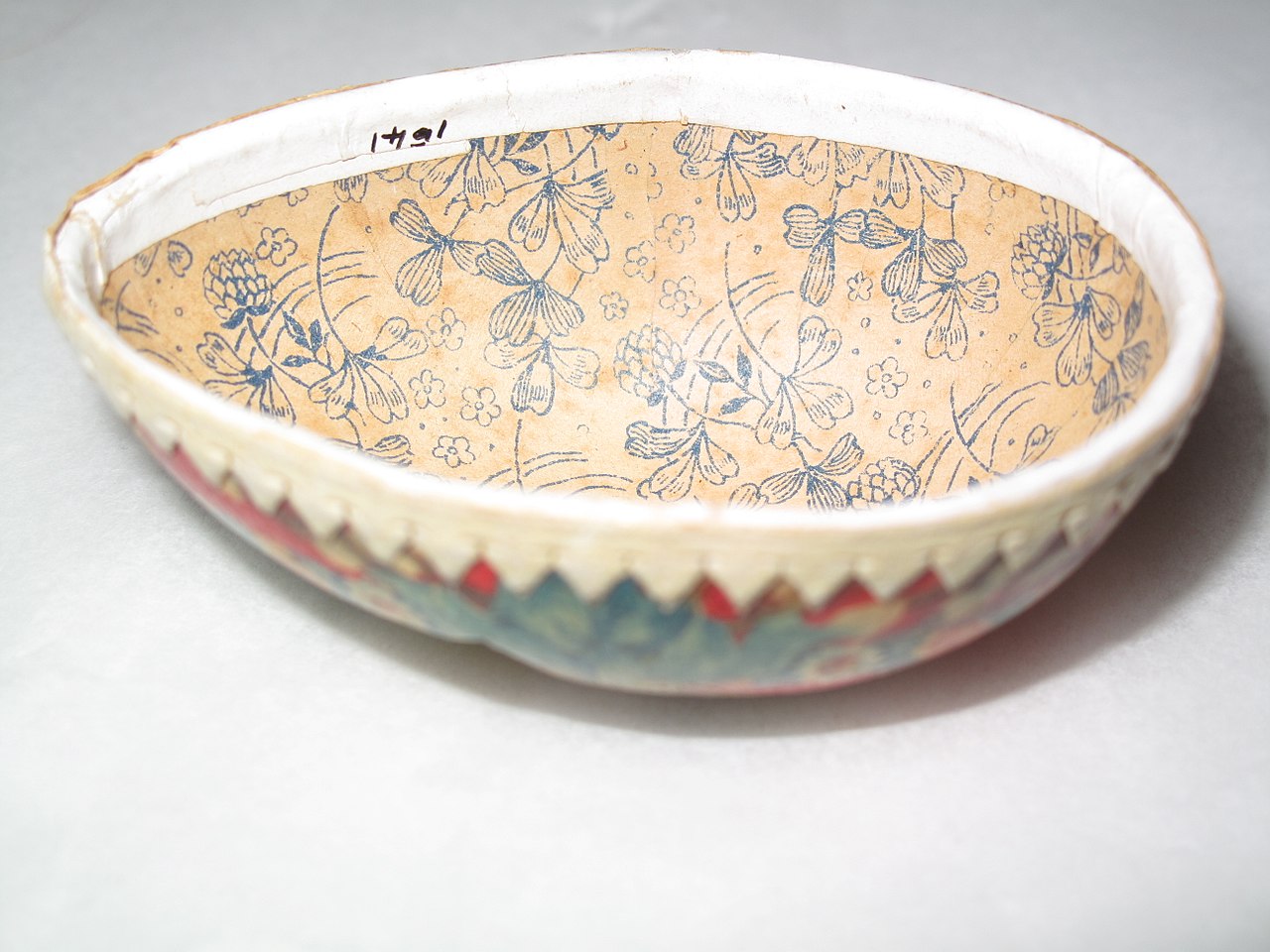 Papier maché Easter egg container two part egg-shaped container made of papier mache; decorated with chickens and rabbits; white fringing, 1967 photo from Auckland Museum, NZ.

August Garden Jobs
Dig in old Compost, Feed the soil, start new Compost
Even though it's still cold out you can begin getting your garden ready for Spring and Spring planting now. The most productive thing you can do for your garden in August is feed the soil. Start digging in any compost and manures, and adding fertilisers, so that they're breaking down by the time you're ready to plant. Digging in compost now will improve your soil's ability to retain moisture, encourage worm activity, and promote microbes that help release the nutrients in your soil.
Late Winter is also a great time to begin your compost plan for the Spring and Summer. As the BOM has forecast a fairly wet period from August through November 2020 (see below), now is the ideal time to begin your composting if you haven't already, or begin building up all that great stuff that will make growing anything a lot better. Compost bins or heaps which quickly generate high internal temperatures will convert waste materials quickly to good quality compost and won't create unpleasant odours during the process.
If you place your bin directly on the soil so that worms can make their way up into your bin to breakdown the waste, and so that excess moisture can drain away, you will save yourself a bit of legwork. While one bin is probably sufficient for the average family, two or three bins are even better. One can be used for fresh material, one for maturing, while the third can be used to store the finished product until you are ready to use it.
Ingredients can include kitchen waste (meat bones and egg shells can be included as long as the heap or bin is rodent-proof) and garden waste such as non-invasive weeds, lawn clippings and shredded prunings.
Tip: Do not use badly diseased plant material as this will not make a healthy compost.
It is important to start with a good volume of mixed materials so the internal temperature will sufficiently rise to promote breakdown. Air is important in the process so mix fine materials such as lawn clippings with coarser material. It is also important to not pack or compress the material in the bin as this will exclude air and for best results the wastes should be moist, not wet.
For the best quality compost, it is advisable to turn the heap or re-mix the bin regularly.
While additives are not essential to making successful compost, the can have some benefits:
Nitrogen – used sparingly, fertilisers such as blood and bone will speed up the breakdown process.
Gypsum – will help reduce odours.
Compost Makers/Starters – may encourage the proliferation of soil-borne organisms.
Lime – Do not add lime – contrary to popular belief, compost is not highly acidic and the use of lime may make the final product unsuitable for garden beds which contain acid-loving plants such as azaleas, rhododendrons, camellias and magnolias.
Weeding and Rose Pruning time
Anyone who has to maintain a garden can tell you that pulling weeds after it has rained is always easier than trying to do this when soils are dry. Once you've removed them, a layer of mulch will deprive the weeds of the light they need to germinate and prevent airborne seeds from landing on your soil and taking root.
The end of Winter is also the time to prune all those rose bushes. Remove any dead, diseased or crossing branches. Cut off old flower heads on young plants and cut back the branches on mature plants by up to a third. Make sure you cut cleanly so that it's easier for the plant to heal. After pruning your rose, it's a good idea to give plants a spray with lime sulphur, which stops exposed cuts from getting fungal infections. Also spray on the ground at the base of the plant to get rid of any fungal spores that could infect your plant later.
Mulch Time
Mulching as the seasons shift between cold and warmer is always a great idea because it improves soil structure and helps retain moisture for the warmer months ahead. Organic materials that are suitable for mulching which will break down over time and improve soil quality. These include:
good quality, home-made compost
shredded tree and shrub prunings
pine bark in various size gradings
wood chips and pea straw
Pea straw mulch is brilliant as it adds more nutrients to your soil than most other mulches. A 10cm thick layer over the soil around your plants will last about 12 months. If you are using shredded timber or wood chips as a mulch, it is a good idea to add a source of nitrogen such as blood and bone.
Once your Compost digging in or Weeding Pulling Out preparation is complete, water the garden bed thoroughly then spread your chosen mulching material evenly over the soil. Take care that it doesn't come into direct contact with the stems or trunks of plants as this can cause stem rot. The finest mulches will work well in a 60mm layer while course materials will need to be spread up to 100mm thick. They will soon settle to about 60 or 70mm thick.
A few hours exercise and your garden will thank you for it. If you feel like you're on a roll, you may want to do some early Spring Plantings.
What to plant in the Veggie Patch
In August you can still plant winter veggies like peas, broad beans, onions, spring onions, chives, and leeks. Early varieties of Spring vegetables like spinach and carrots can tolerate the cold. However, you're better off with seedlings because seeds will take a while to come up; start the seeds off indoors if possible and then plant them out once they look strong enough and we're past that last blast of Winter as august becomes September - you know it will happen - it always does!
As it gets warmer, it will be time to sow tomatoes, capsicum, eggplant, beans, cucumber, pumpkin, beetroot, silverbeet, cabbage, carrots, lettuce, radish, and even early season potatoes. More on that soon.

Climate Outlook Overview
Issued: August 6th 2020 by BOM
The fortnight 10 to 23 August is likely to see above average rainfall across most of Australia, although chances are close to average in southern Victoria, much of Tasmania, and the far northern tropics.
The outlook for September to November indicates a wetter than average three-month period for most of the eastern half of Australia but drier than average for northern to central WA.
Days are likely to be warmer than average during September to November for the northern half of Australia, Tasmania, and southern Victoria. Chances of warmer or cooler than average days and nights are roughly equal across much of the southern half of the mainland.
Nights are likely to be warmer than average over most of Australia, but chances of warmer or cooler than average nights are roughly equal across much of south-west WA.
The tropical Pacific Ocean is expected to approach La Niña levels over the coming months, while warmer than average waters are likely in much of the central and eastern Indian Ocean. The Pacific influence is strongest in the wetter September to November outlook for eastern Australia.
Tools To Help You Do Those Autumn Garden Tasks
Items from Online Lists of Johnson Brothers Mitre 10 - you can order many items over the phone, details below.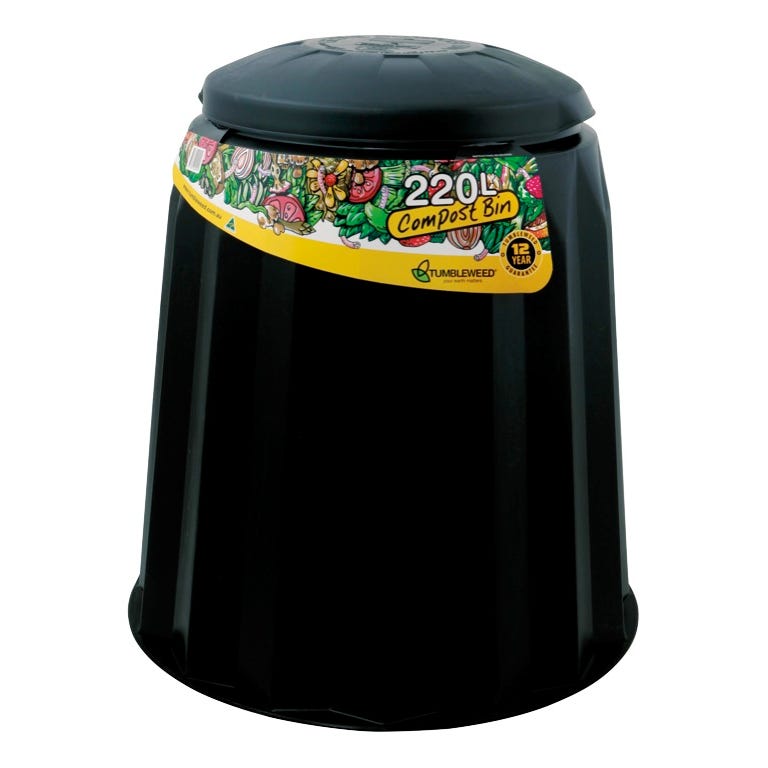 Tumbleweed Compost Bin 220L: $59.00
Tumbleweed Compost Organi-Bin Antique White 21x24x27cm: $29.00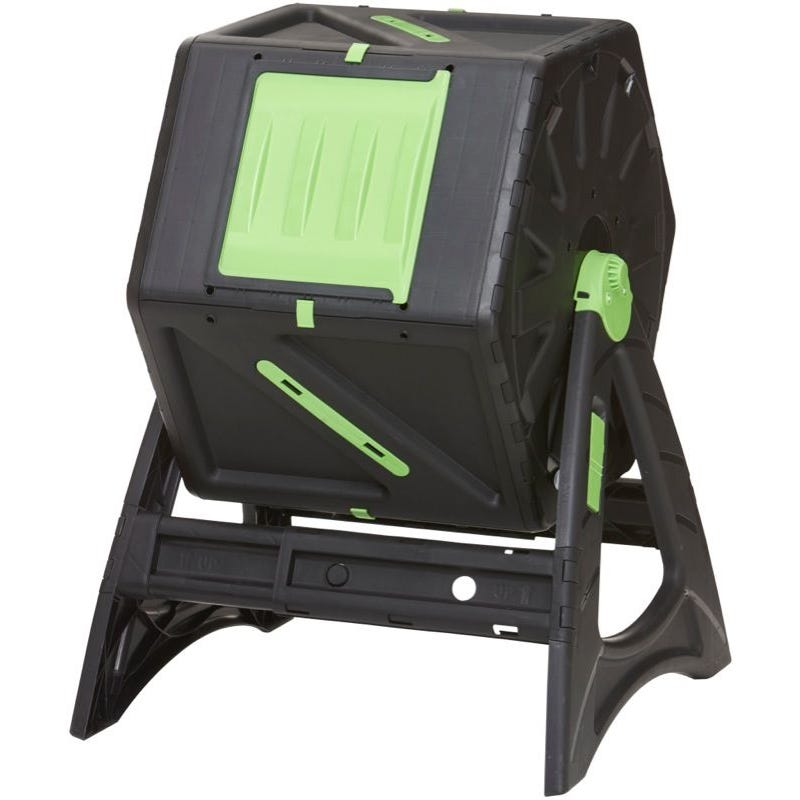 Tumbler Composter 105L Black: $99.00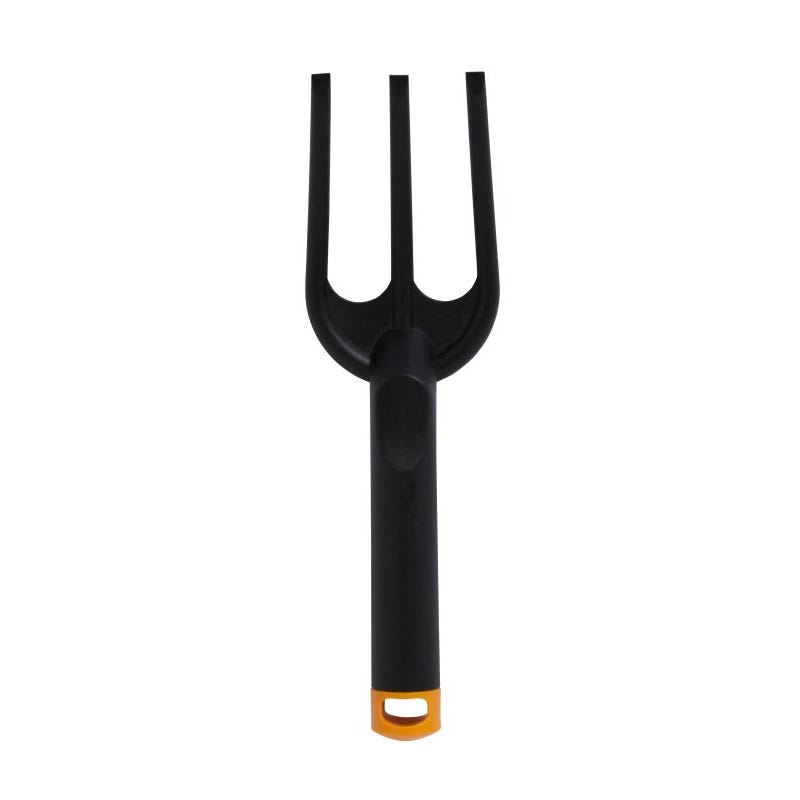 Fiskars Hand Weeding Fork: $3.50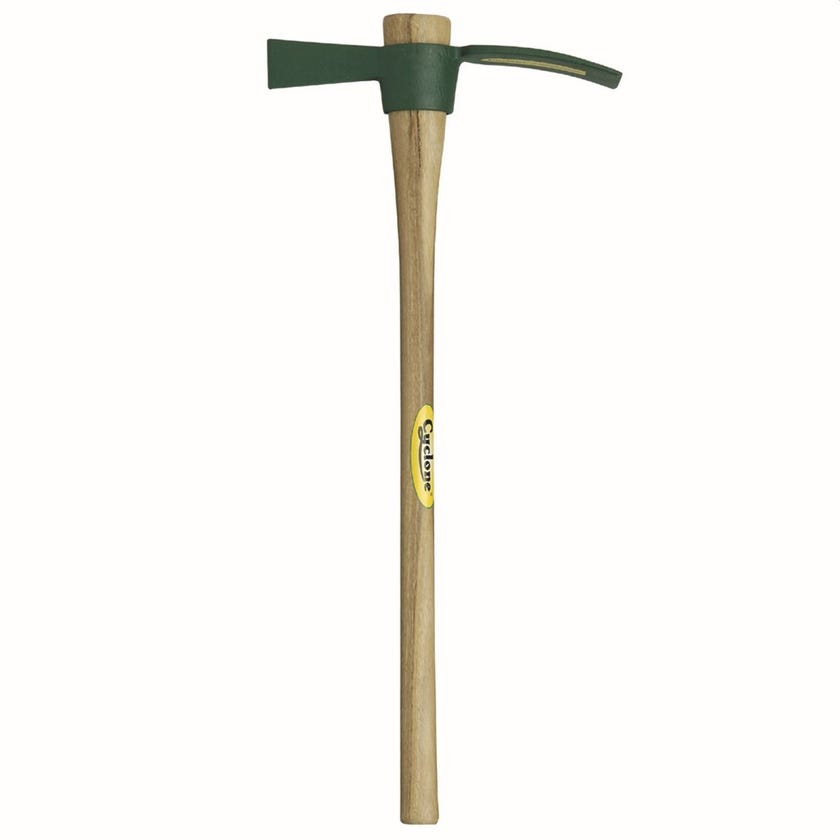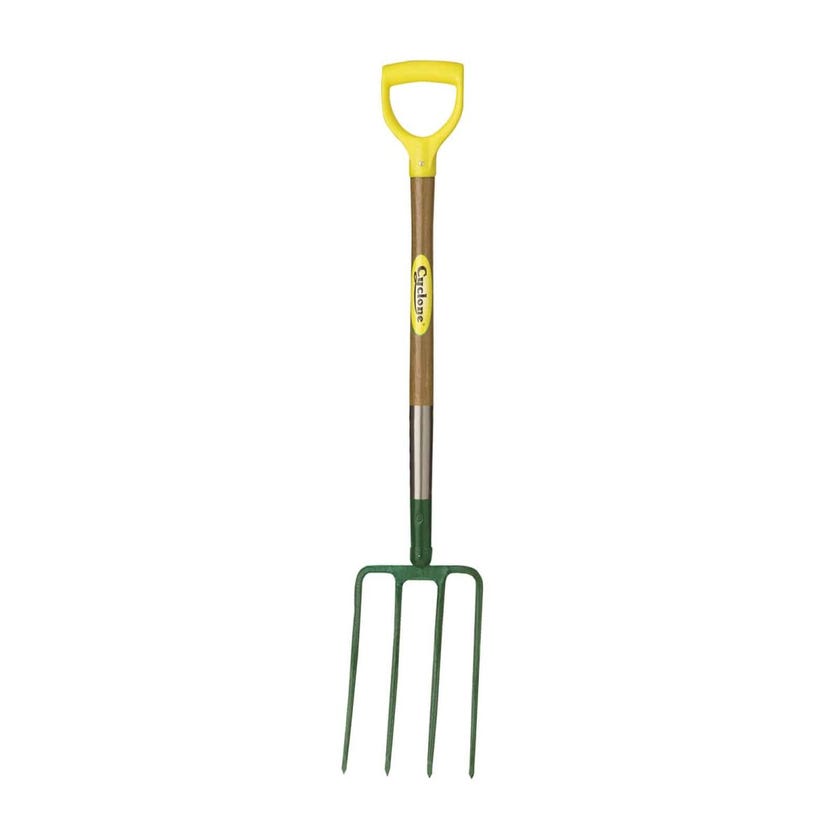 Cyclone Mattock 2.25kg: $65.75 - Cyclone Garden Fork: $65.75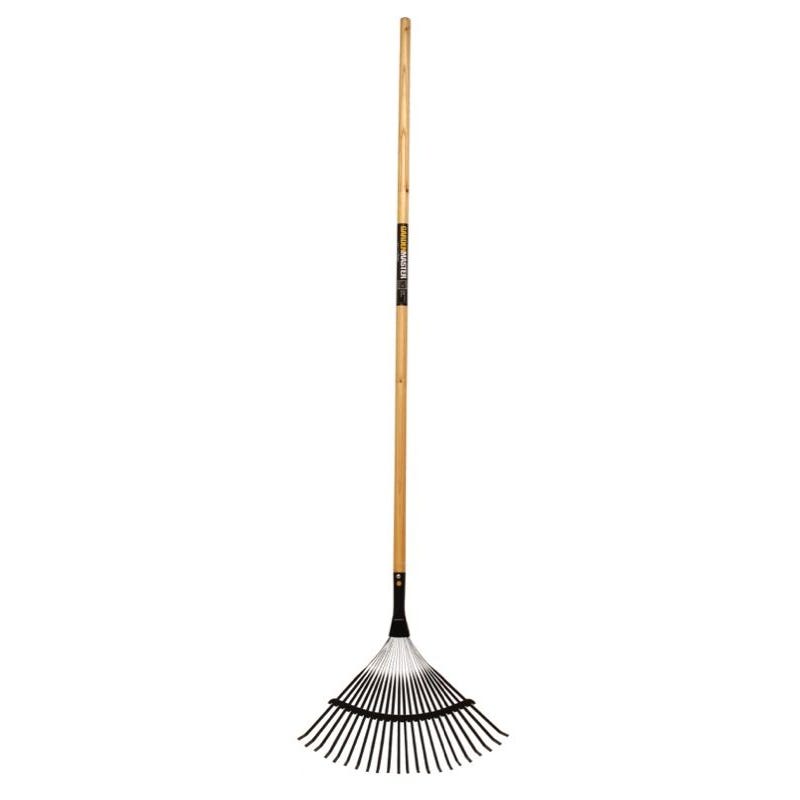 Gardenmaster Steel Fan Rake: $28.15 - 465mm head width. 1570mm hardwood handle. Strong, high grade plated steel head and tapered socket.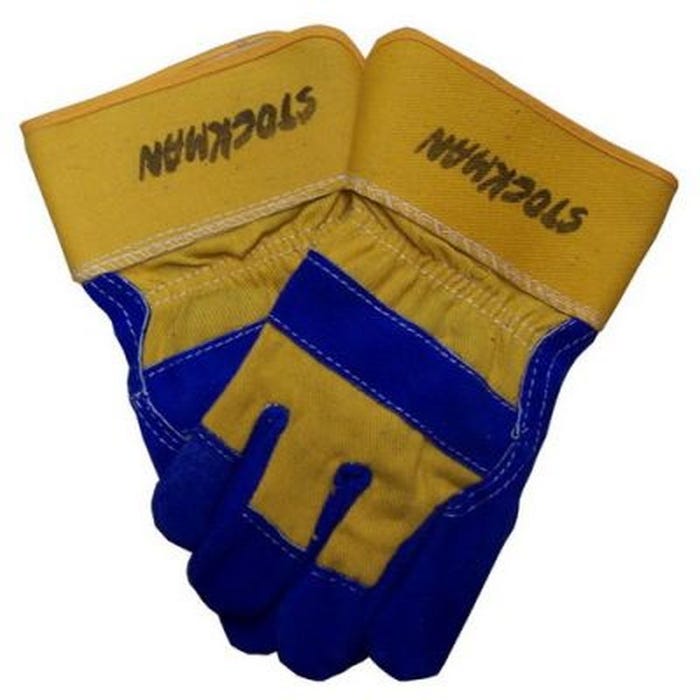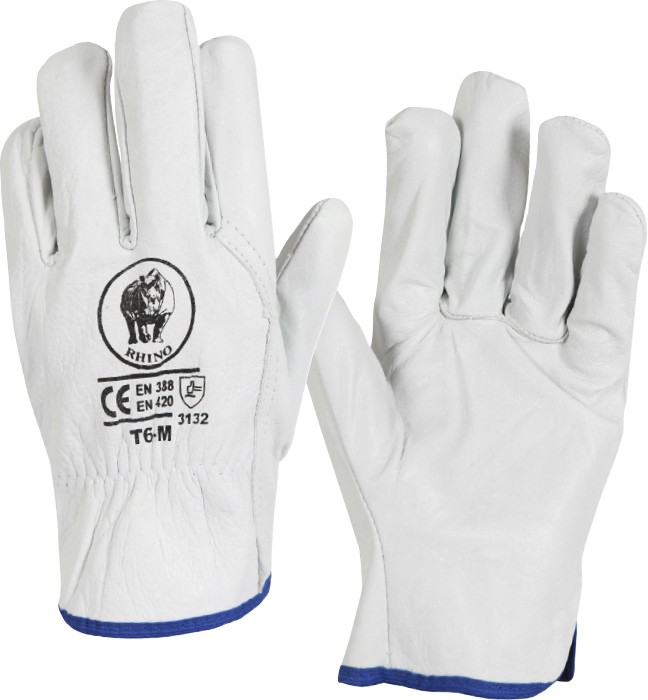 Glove Work Mens Premium Leather: $5.99 Rhino Riggers Contracting Gloves: $9.00 a pair - Elasticised cuff. Premium leather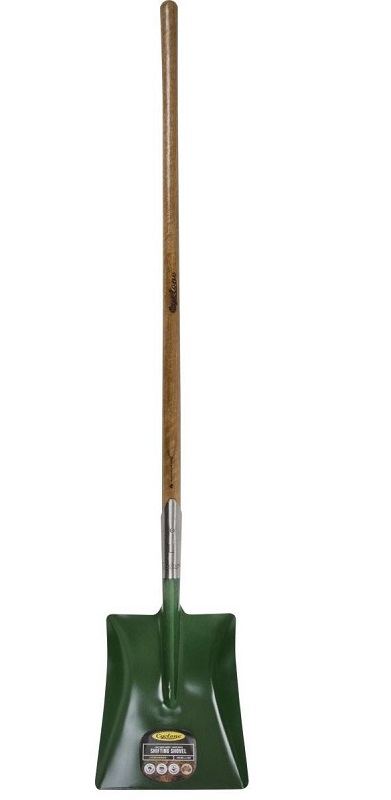 Spear & Jackson Square Mouth Shovel: $19.95 Cyclone Shovel Long Handle Square Mouth Medium: $60.50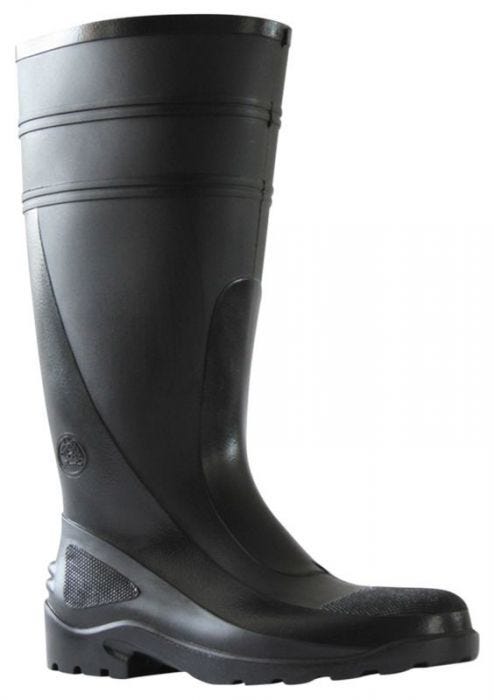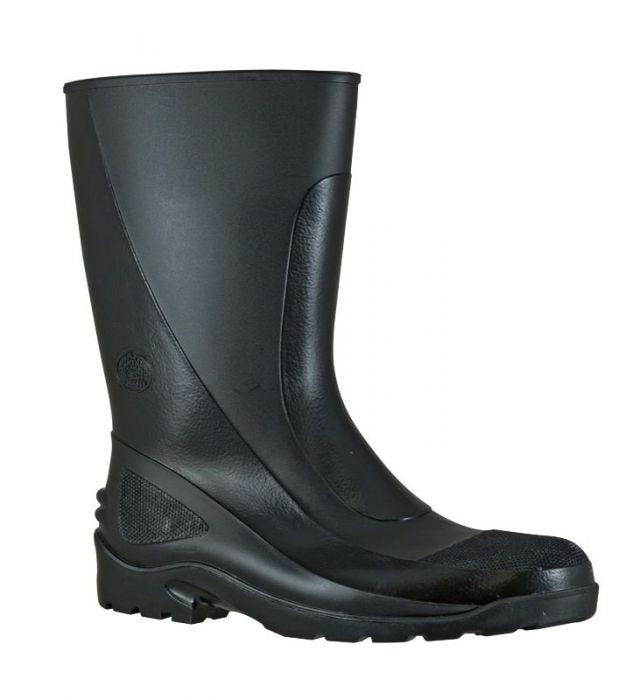 Bata Handyman Knee Length Gumboot: As low as $22.99 Bata Safety Gumboot: As low as $32.99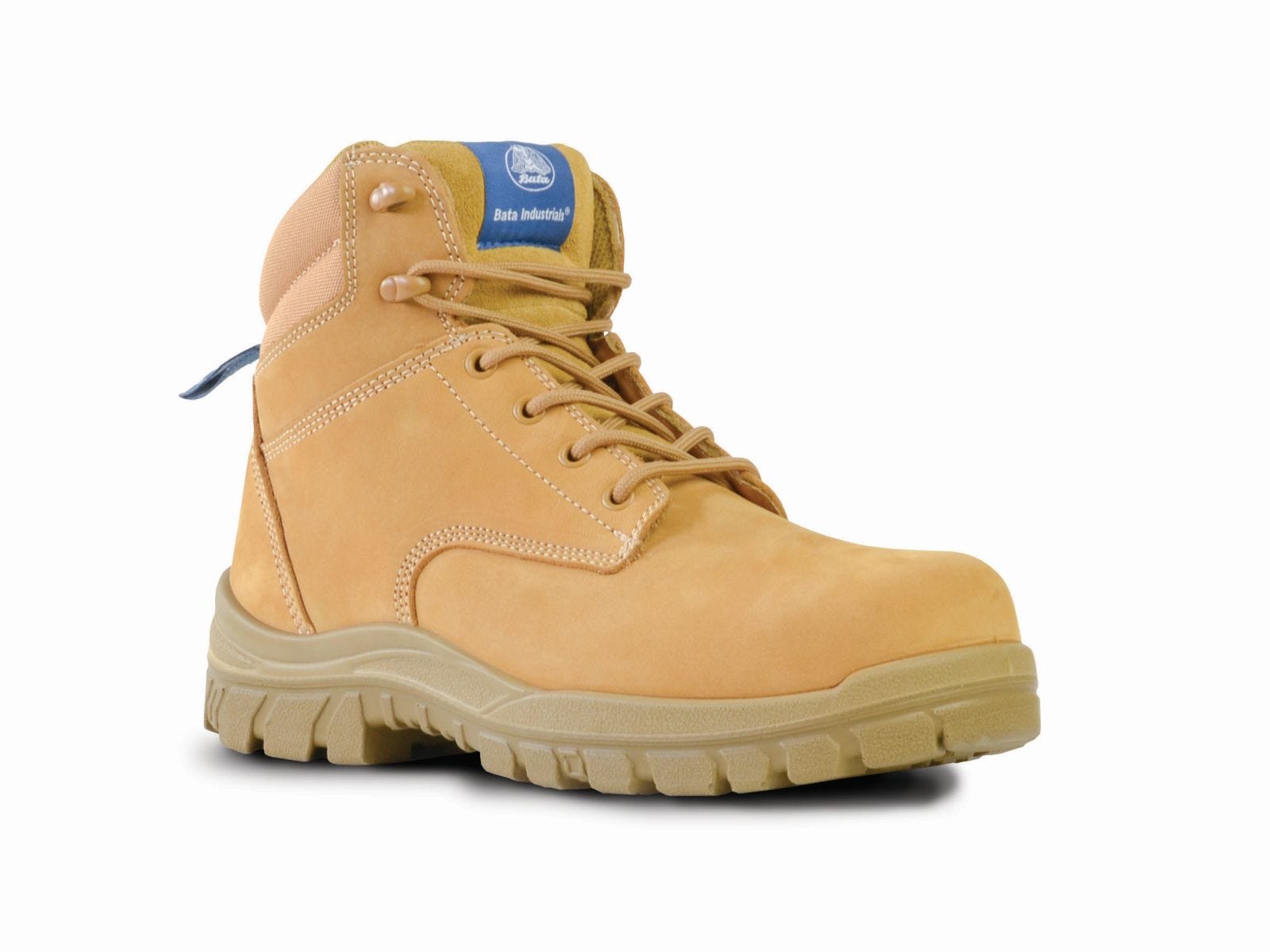 Bata Titan Steel Cap Nubuck Leather Boot: $99.00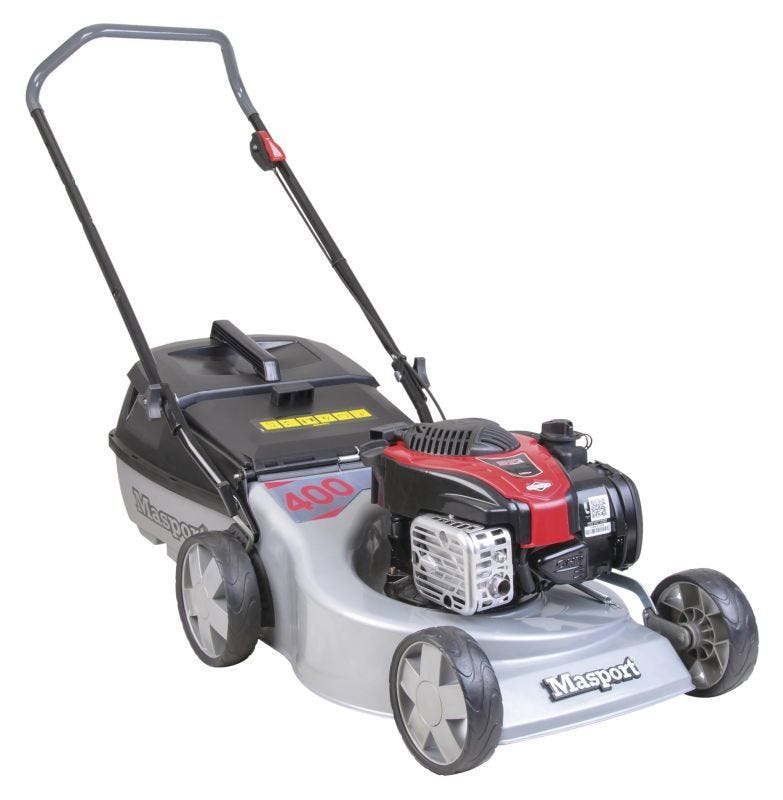 Masport Petrol Lawn Mower 400ST S18 140cc 4 Stroke: 479.00 -
Features; Cut & Catch. 2 Blade Disc System. 18" Steel Deck. RapidStart™ 4 stroke engine. 460mm (18") steel chassis. Mulch Ready - Mulch Plug available as optional extra. Front 175mm (7") and Rear 200mm (8") adjustable mono bearing wheels. Comfortable upturned upper handle with PVC grip. Two piece lower handle for easy catcher access. HDPE Plastic Catcher. Power Rating (Torque) - 5ft/lb or 6.8Nm. Catcher Volume - 46.5L. Cutting Height Range – 8mm - 68mm. Cutting Height Steps - 10. Cutting Height Adjustment - Single Point. Weight - 25.3kg.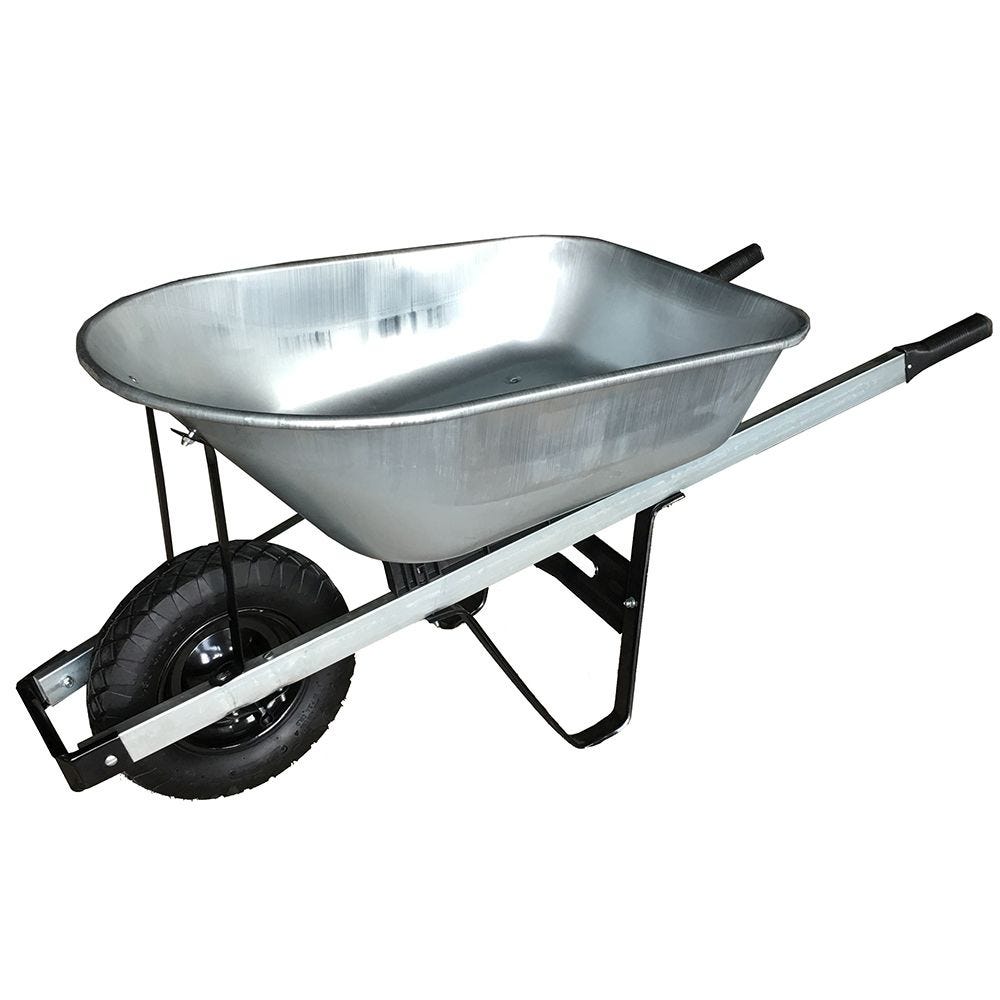 Built Wheelbarrow Galvanised Tray 80lt: $69.00
80 litre capacity. Tray material: Galvanised steel. Frame material: Powder coated steel. Tyre size: 4.8 x 4.00-8.
Johnson Brothers Mitre 10 Update: Shop Online Options
Intending to keep our customers and staff safe, we present some additional ways for both our retail and trade customers to do business with us.
Trade and Retail Pick Up
Express Pick up Mona Vale
- Call Johnson Bros Mitre 10 Mona Vale, and we will pick & pack your order and have it ready for you to pick up in 2 hours. (Stocked Lines Only)
- Drive into our undercover Trade Drive-Thru area at 73 Bassett St Mona Vale, and your order will be ready for pick-up.
- Our team members will help you with your load and finalise payment/paperwork
Express Pick up Avalon
- Call Johnson Bros Mitre 10 Avalon, and we will pick & pack your order and have it ready for you to pick up in 2 hours. (Stocked Lines Only)
- Drive into our back lane off Bellevue Avenue, and your order will be ready for pick-up.
- Our team members will help you with your load and finalise payment/paperwork
Online Retail Stores Go Live
We've launched two eCommerce sites offering 2hr pick up in-store and flat rate delivery options on the northern beaches*.
Jbhmv.com.au (Mona Vale)
Jbhav.com.au (Avalon)
With the ability to leave the product on your doorstep, this provides an option of an entirely contactless transaction.
*Flat rate delivery is not available to trade sales, building supplies and trade quantities
** The stock availability is updated nightly, which may mean the stock is unavailable when the order is placed
Trade Delivery to Site
Maybe not new, but certainly worth a mention again!
We can get almost anything delivered quickly onto site!
As always ring the trade desk direct on 9999 0333 and let them know what you need!
Final Thought
Like everyone, we have found ourselves in a new and uncertain environment, but we're setting up (and digging in) for the long haul!
We want to acknowledge that the decision to retain over 120 staff and meet any future challenges head-on, could not have happened without the continued support you provide us as customers.
Thank you and stay safe,
The Johnson Family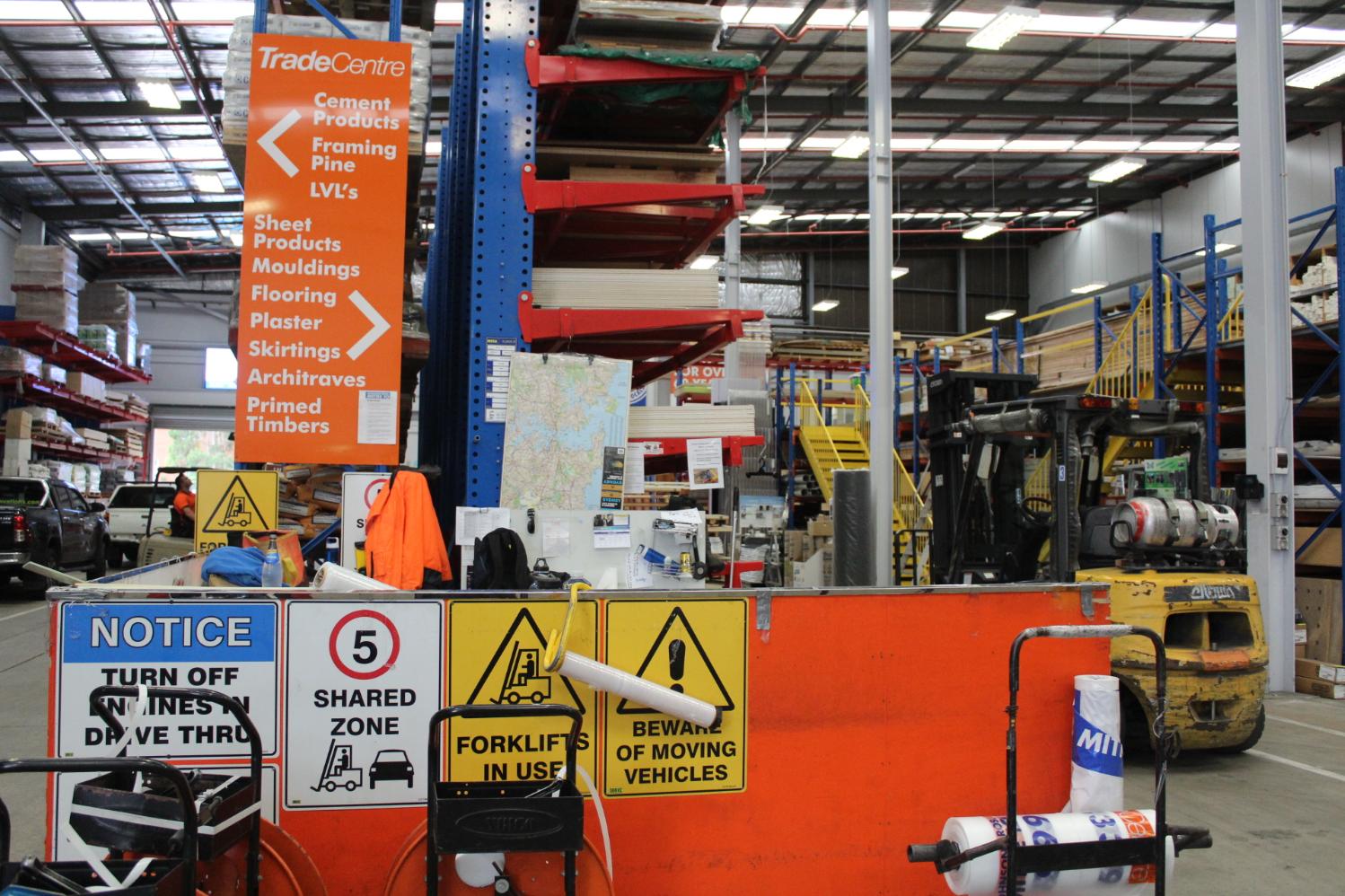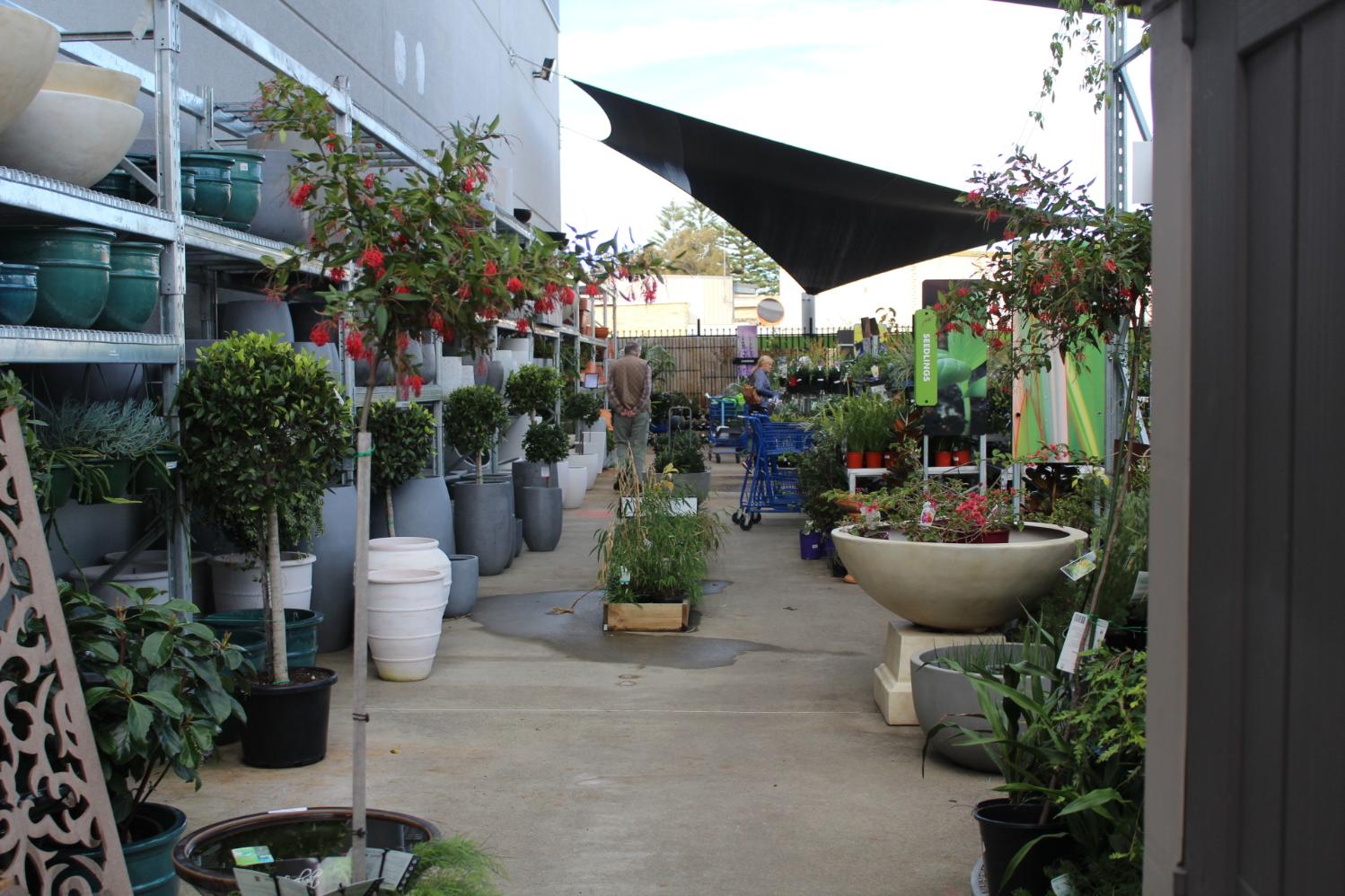 Green Life Garden Centre at Johnson Brothers Mona Vale has a great stock of seedlings, native and other plants and all you need to get gardening in brilliant Autumn weather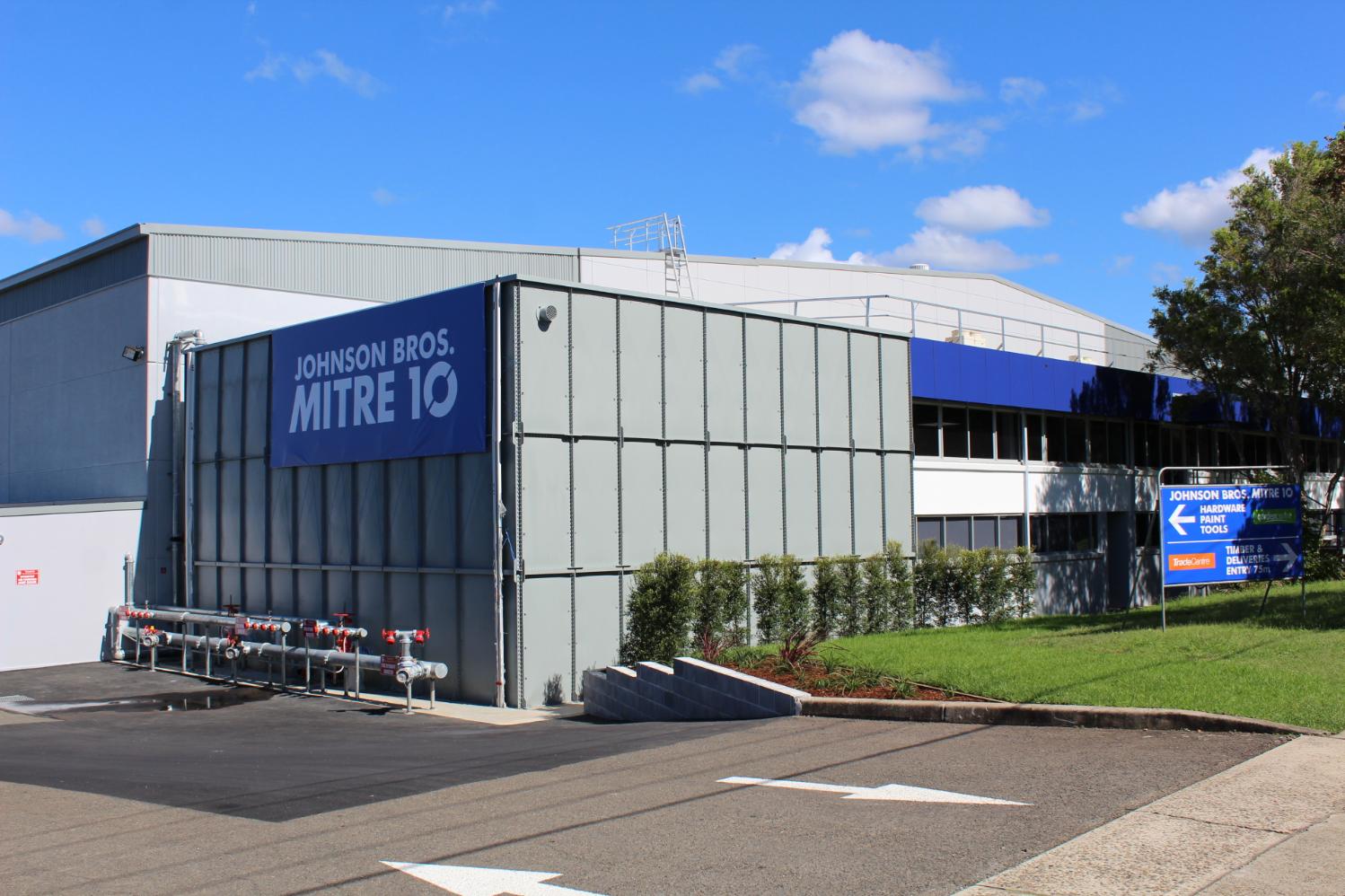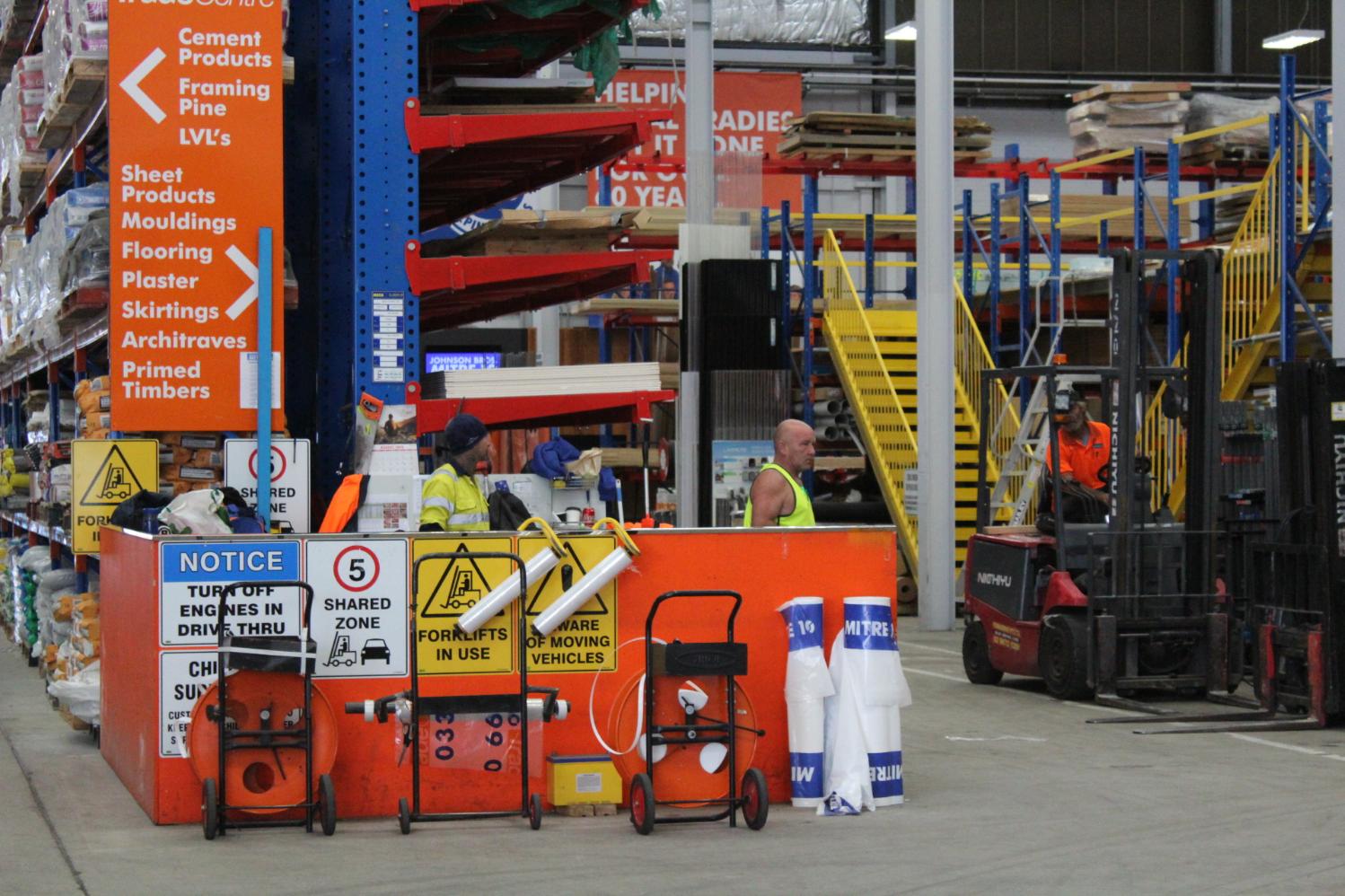 Johnson Brothers Mitre 10 Trade Centre at Mona Vale - everything you need under one roof.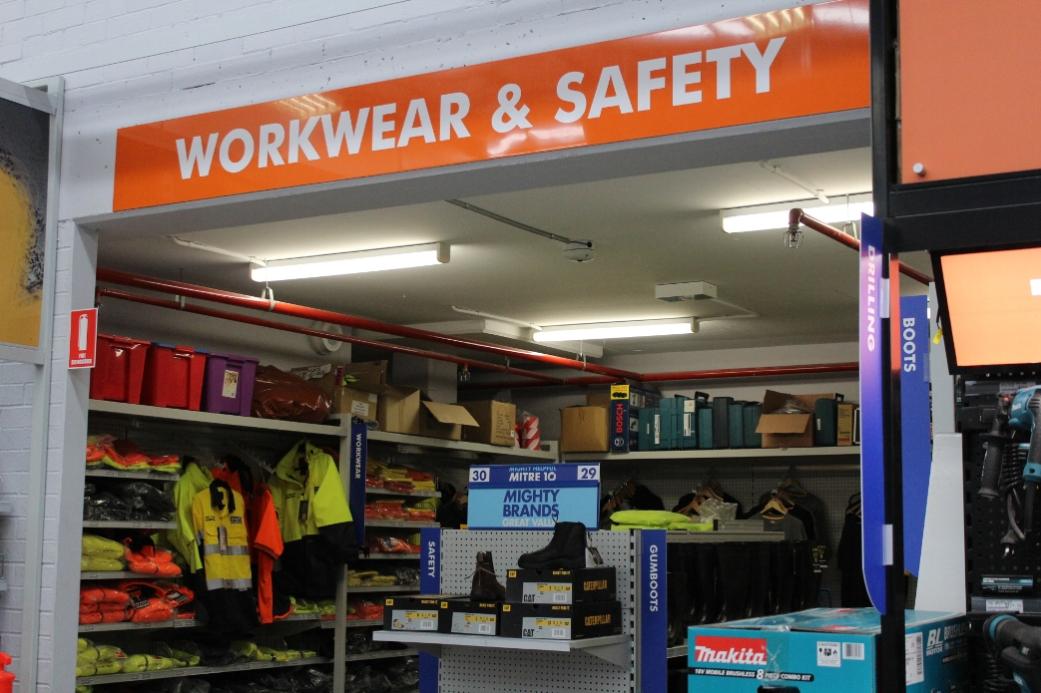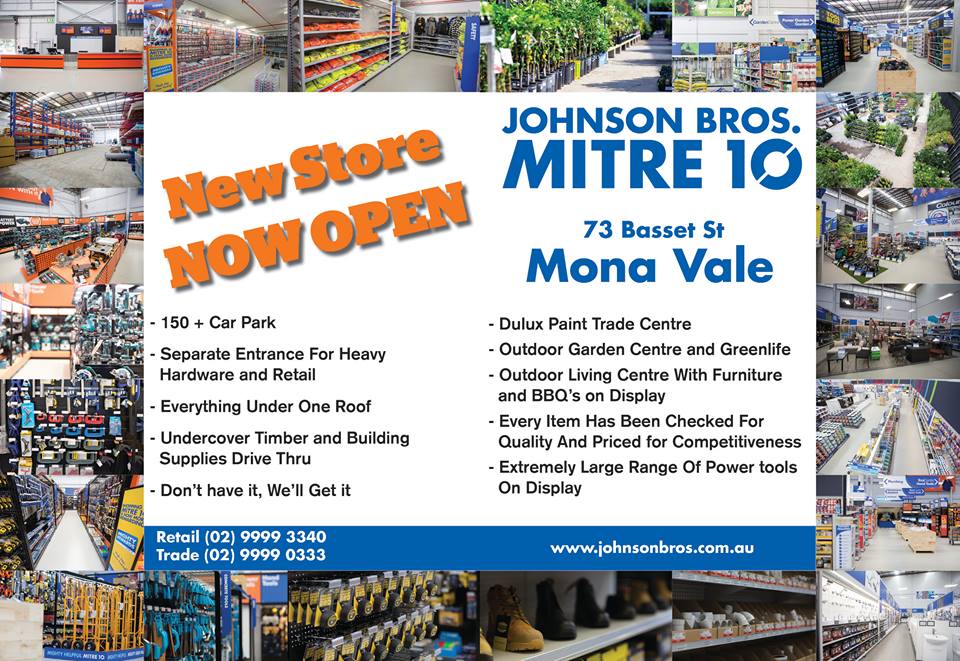 Johnson Brothers Mitre 10 New Store
73 Bassett Street
Mona Vale - Online Store: Jbhmv.Com.Au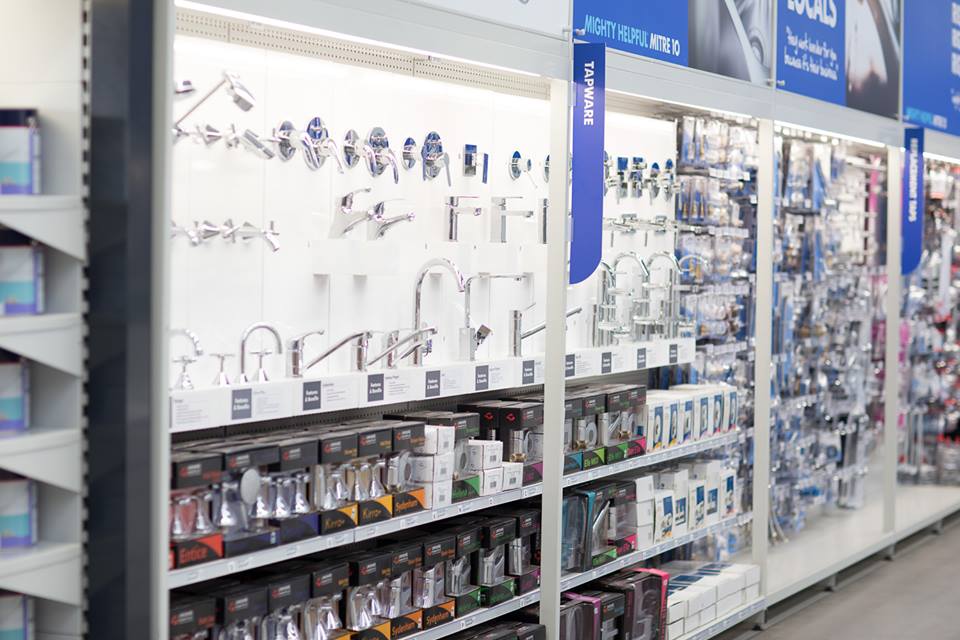 Products advice is available from the trained friendly staff at Narrabeen, Mona Vale and Avalon Johnson Brothers Mitre 10.
Click on logo to visit Johnson Brothers Mitre 10 website
Johnson Bros Mitre 10 - Avalon (02) 9918 3315
Johnson Bros Mitre 10 - Mona Vale (02) 9999 3340
JBH Timber & Building Supplies (02) 9999 0333
JBH Fencing & Landscape Supplies (02) 9970 6333
www.johnsonbros.com.au Online store: jbhmv.com.au

Important
All information and tips in this publication are of a general nature only and neither Johnson Brothers Mitre 10 or Pittwater Online News does not warrant the accuracy or completeness of the information and tips in this publication. This publication is not intended to be a substitute for expert advice.
Johnson Brothers Mitre 10
advises you to always consult an experienced and qualified person when undertaking jobs of this kind (including consulting a qualified tradesperson such as an electrician or plumber where relevant expert services are required).
You should also consider any safety precautions that may be necessary when undertaking the work described in this publication (including wearing any necessary safety equipment such as safety glasses, goggles or ear protectors or hard hats). The information and tips in this publication are provided on the basis that
Johnson Brothers Mitre 10
and
Pittwater Online News
excludes all liability for any loss or damage which is suffered or incurred (including, but not limited to, indirect and consequential loss or damage and whether or not such loss or damage could have been foreseen) for any personal injury or damage to property whatsoever resulting from the use of the information and tips in this publication.
Pittwater Online News and
Johnson Brothers Mitre 10
also advises there may be laws, regulations or by-laws with which you must comply when undertaking the work described in this publication. You should obtain all necessary permissions and permits from council and/or any other relevant statutory body or authority before carrying out any work. Major projects published in this publication always list these and/orlinks to where you may research what your own project requires to meet regulations.