September 20 - 26, 2020: Issue 467
A Job For Life: Certificate III In Electrotechnology - From Apprentice To A Business Owner; Jay Turns Up The Voltage On His Career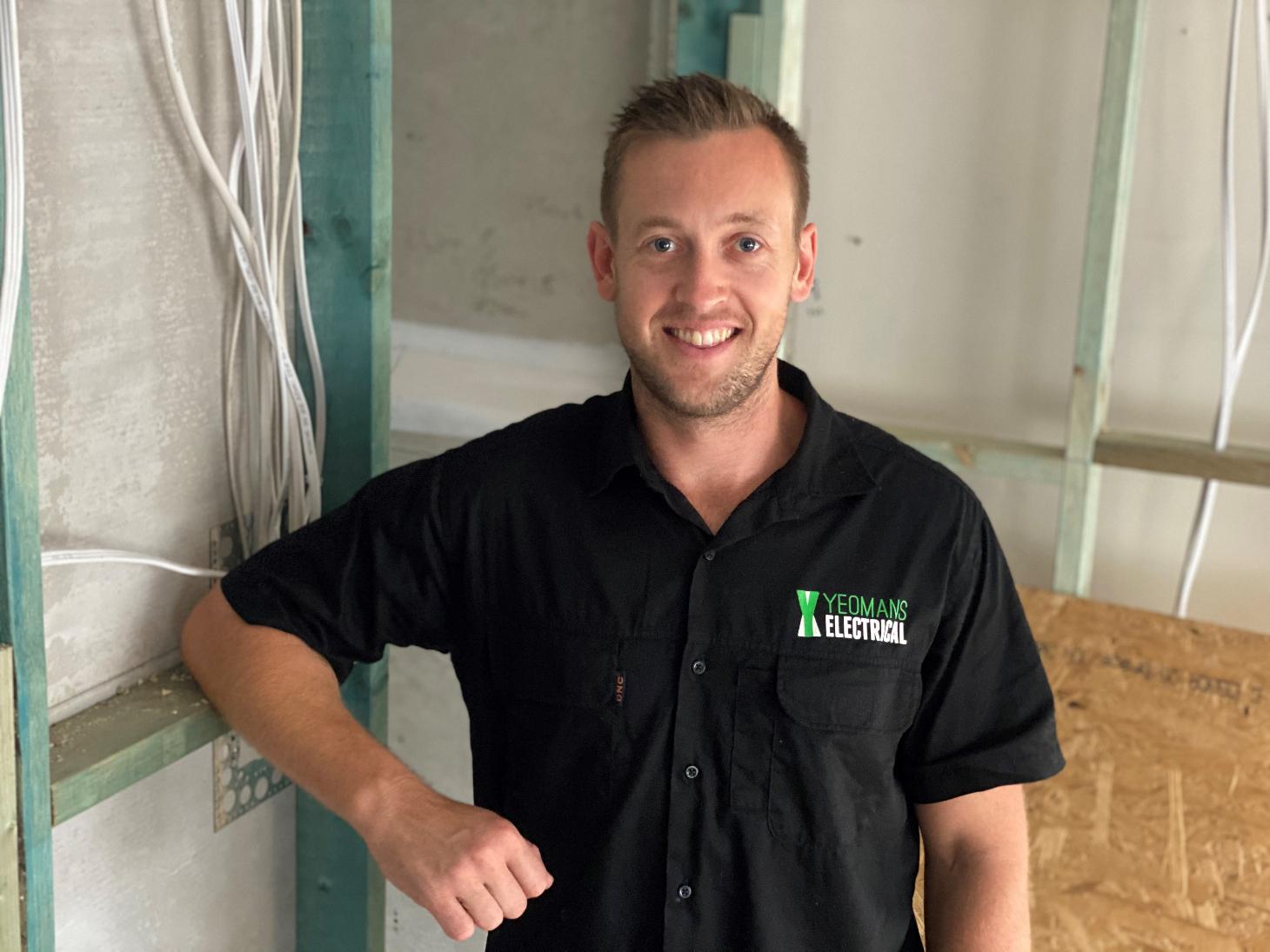 With up to 170,000 electricians needed in Australia by 2022[i], one Northern Beaches local is a spark of inspiration to aspiring electricians looking to enter the trade.
Jay Yeomans is a local electrician who studied a Certificate III in Electrotechnology Electrician at TAFE NSW and now operates his own business Yeomans Electrical in the Dee Why area.
"Studying at TAFE NSW equipped me with the hands-on practical skills I needed to become an electrician and start my own business.
"All of my apprentice electricians are currently studying at TAFE NSW to receive the same high-quality training I received so they too can excel in the trade," Jay said.
TAFE NSW Head Teacher of Electrical Trades Richard Antcliff said multiple construction and infrastructure projects in the pipeline to drive a 'tradie-led' COVID-19 recovery meant the demand for "sparkies" was surging.
"It's such an exciting time to be an electrician and it's a gateway to a lucrative career where you can work anywhere in the world," Mr Antcliff said.
"It's common for a qualified electrician to be earning six figures.
"It's an industry where you can get almost guaranteed employment and I have organisations ringing me regularly asking if I know of a good apprentice or qualified electrician."
In the past five years, TAFE NSW has trained 13,000 electricians, 12,000 carpenters, 7,000 plumbers, 4,500 car mechanics with the hands-on practical skills to succeed in their chosen industry and fill many needs for the community.
The NSW Government is addressing skills requirements by providing employers with access to fee-free traineeship and apprenticeship training to equip employees with the skills they need for their business.
For more information on studying electrotechnology at TAFE NSW, visit www.tafensw.edu.au or call 131 601.
[1] Jobs Outlook
Electrotechnology Overview
The digital age is creating an unprecedented demand for electricians specialising in telecommunications, instrumentation, security and electronic control systems, and information technology. Electrical trades and electronics influence almost every aspect of daily life. Studying at TAFE NSW means you'll always work closely with technology to maintain, repair and create custom solutions. You can even connect your studies to a degree at a university, or study the TAFE NSW Associate Degree of Applied Engineering (Renewable Energy Technologies).
CERTIFICATE III IN ELECTROTECHNOLOGY ELECTRICIAN
National Course Code: UEE30811
Overview
Light up your new career as a general electrician or electrical tradesperson when you study the nationally accredited Certificate III in Electrotechnology Electrician. Learn to install, test and repair electrical systems and be equipped with skills needed to join this growing industry.
LEARN NEW SKILLS
Through theory and practical course-work, you will learn:
To install wiring systems, accessories and appliances for low voltage general electrical installations
To connect electrical circuits
To solve problems related to electrical equipment
DEVELOP YOUR TALENT
Develop the personal qualities and skills you need to get ahead in this field:
Communication skills to connect with clients
Customer service, collaboration and consultation skills
Problem solving strategies
Attention to detail
ACHIEVE YOUR GOALS
Completing this course will equip you with:
A nationally recognised Certificate III qualification
GROW YOUR CAREER
Completing the Certificate III, with the appropriate elective units, can provide credit towards the UEE40611 Certificate IV in Electrotechnology - Systems Electrician or the UEE40911 Certificate IV in Industrial Electronics and Control.
INDUSTRY DEMAND
Common use of electricity is increasing due to the reliance on electrical equipment in the home and the workplace. This trend appears likely to continue, ensuring the ongoing demand for qualified electricians.
CERTIFICATE III IN ELECTROTECHNOLOGY ELECTRICIAN
Location – Northern Beaches (Apprenticeship). Visit THIS WEBPAGE.
Apprentice Electrician Starter Tool Kit
Whoever you take your apprenticeship with will have a much more comprehensive list of tools you will need to acquire along the way, which will work best for you, including brands that have longevity, and will provide training on what they are used for so that once you are qualified you are ready to attend to any job. Here are 10 basic tools most starting an Electricians Apprenticeship will need.
Pliers
A pair of well-made good quality pliers is a must have for twisting wire. The handles must be insulated, easy to grip, and comfortable to grasp. The pliers should open and close smoothly, and the teeth should meet uniformly to grab thin items. Have several sizes on hand to accommodate different jobs.
Side-Cutting Pliers
These sturdy pliers come in handy when you need to cut wires to specific lengths. Find a set with a comfy insulated handle and smooth mechanical qualities like the plain pliers above. These pliers will outlive other wire cutters and strippers if you buy a quality set.
Needle-Nose Pliers
It's good to have several of these handy pliers in various sizes. This tool comes in handy for a variety of tasks. The thin, grasping ends allow you to reach into small spaces to retrieve dropped fasteners or hold a small nut while you turn the screw. Needle-nose pliers, like all electrician's tools, should have insulated handles.
Stripping Tool
Used to strip the insulation off of wires, this tool works with a spring to make the job flow more smoothly. Look for a stripping tool with a spring that's not too loose or too tight. The handle should feel comfortable in your hand.
Channel Locks
When you're installing conduit, you'll appreciate these adjustable workhorses. Use the 2 ¼-inch channel locks if you'll be working on conduit that's two inches in diameter or less. The 5 ½-inch capacity channel locks are for pipe or conduit larger than two inches.
Screwdrivers
The most important thing about your screwdriver collection is that each piece is fully insulated. You need at the very least two Phillips screwdrivers with #1 and #2 heads and several sizes of flat-head drivers. A finishing screwdriver is also helpful. Choose screwdrivers that feel balanced in your hand for maximum comfort and control.
Claw Hammer
If you're doing electrical work in a construction zone, you'll want a hammer. A claw hammer makes it easier to remove nails and wood pieces when you're making room for wiring. The hammer handle should fit your hand and allow you to get a good grip when swinging it.
Pipe Reamer
This tool smooths out the edges of cut conduit. When the rough edges are smoothed down, your wiring is less likely to snag or be cut. Some styles feature built-in screwdrivers to help you go from smoothing the conduit to tightening the fittings without changing tools.
Tape Measure
Every electrician has their favourite version of these. Some like the fatter styles that don't buckle over long measuring distances. Others prefer the measuring tapes with rare earth magnets in them. Use your favourite, but make sure to choose a tape measure that's built to last - investing in good quality now, even though it costs a little more, is cheaper than having to replace this.
Voltage Tester and Meter
There are several basic voltage testers on the market. You can get a simple pen style or a more elaborate style with lots of options. New clamp meters with testing leads are becoming popular for their easy-to-read displays and hands-free operation.
Some Gardening Specials From Johnson Brothers Mitre 10 For Spring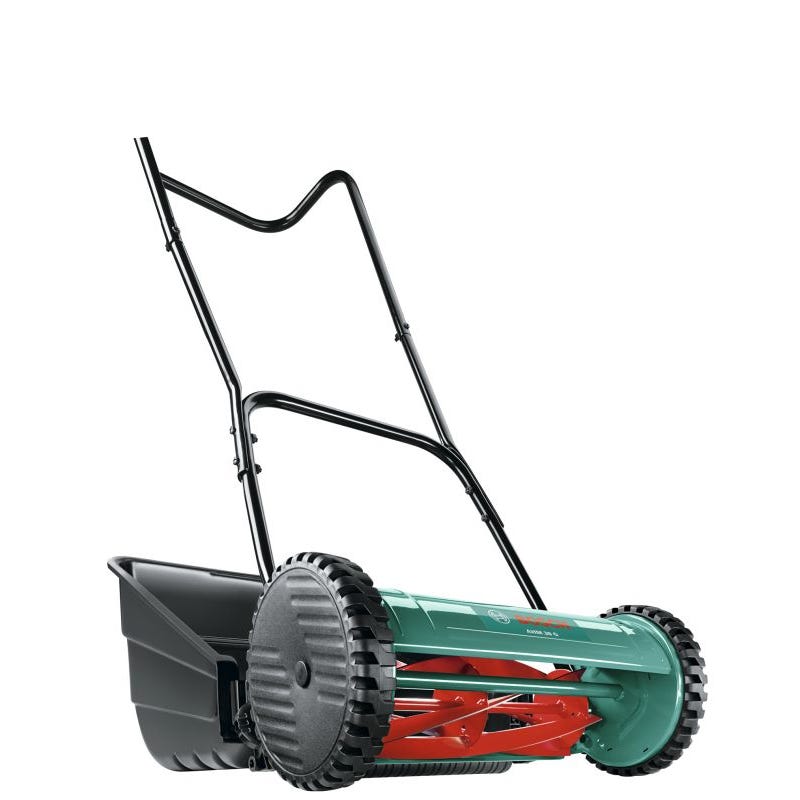 Bosch 380mm Hand Mower: $139.00
380mm. Cylinder cut system. 5 Curved blades. Includes grass catcher.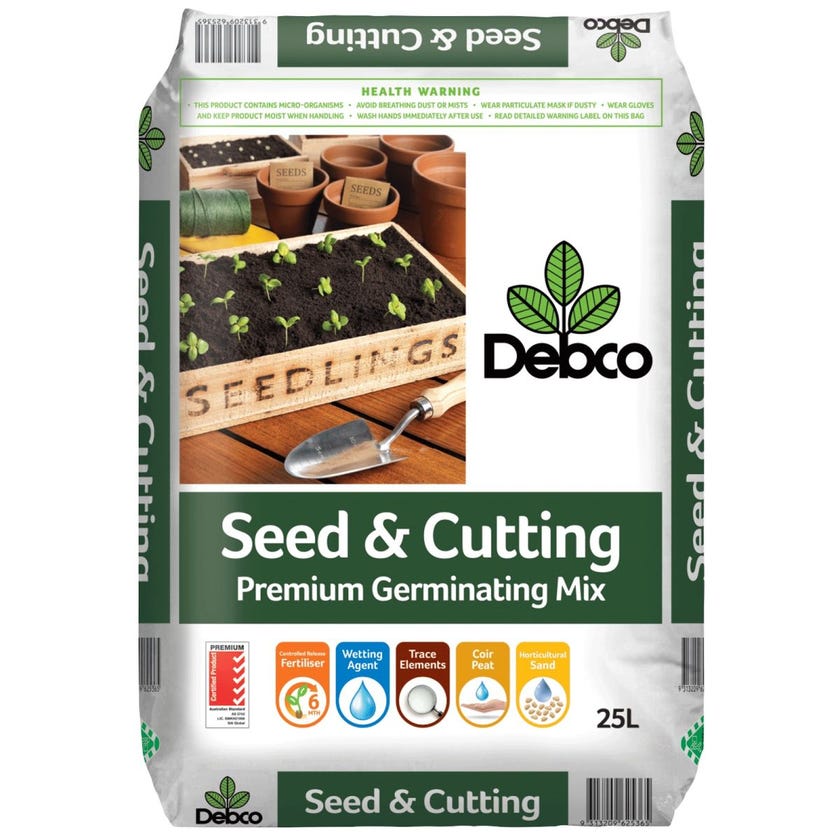 Debco Seed & Cutting Premium Germinating Mix 25L: $10.00
6 month controlled release fertiliser. Added Wetting Agent. Trace Elements. Coir Peat & Horticultural Sand.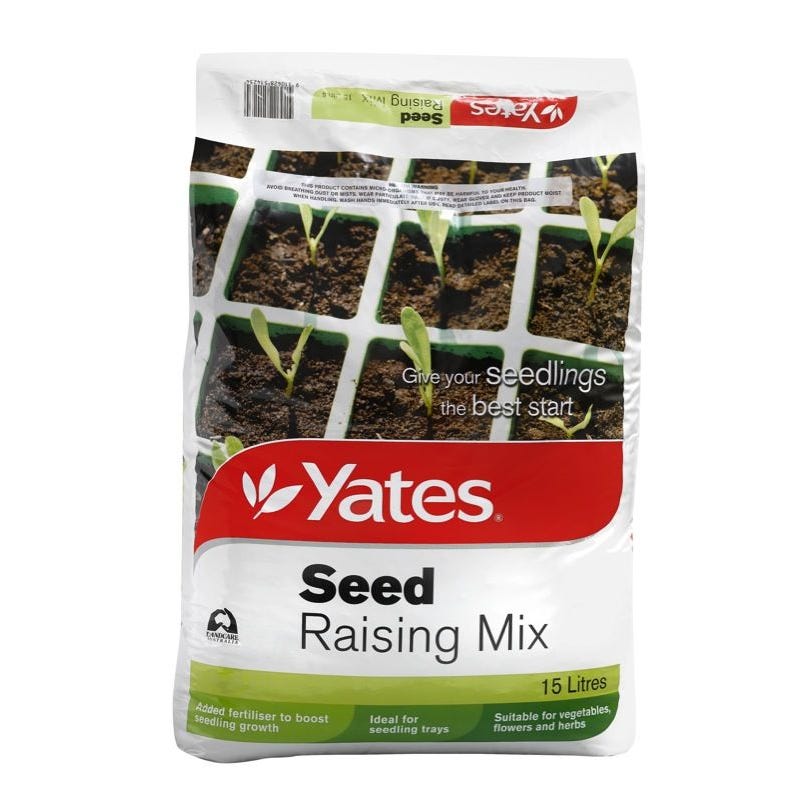 Yates 15L Seed Raising Mix: $11.99
Ideal mix for germination of vegetable, herb and flower seeds and for propagation.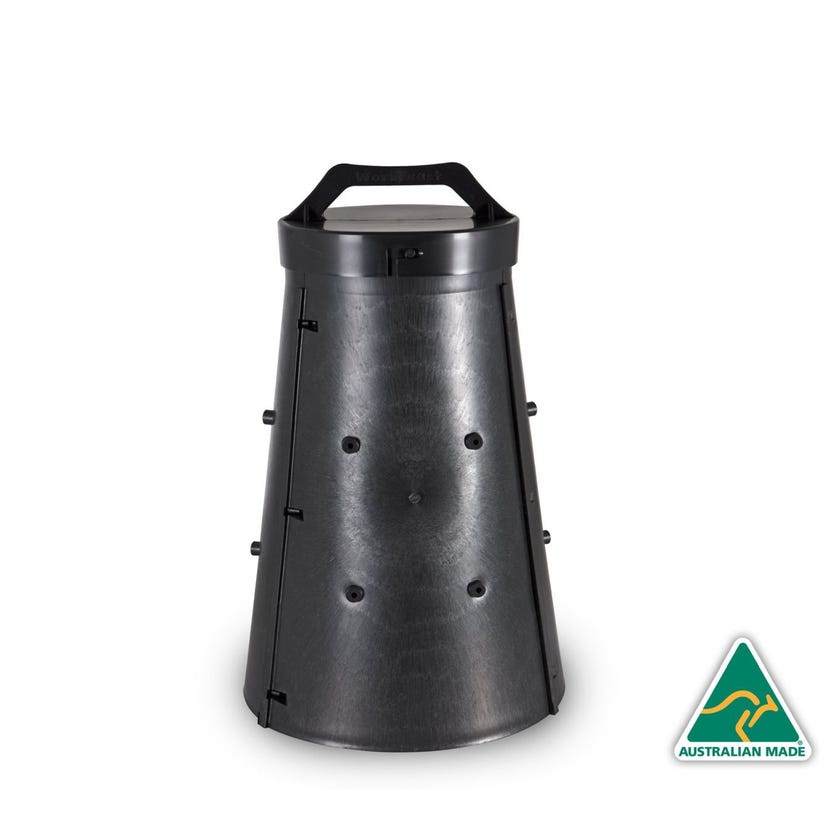 Tumbleweed Worm Farm Kit: $55.00
Worm Feast Bundle Deal; 1 x Worm Feast Worm Farm, 1 x Worm Farm Bedding Block, 1 x Worm Farm & Compost Conditioner. H290 x W150 x D470mm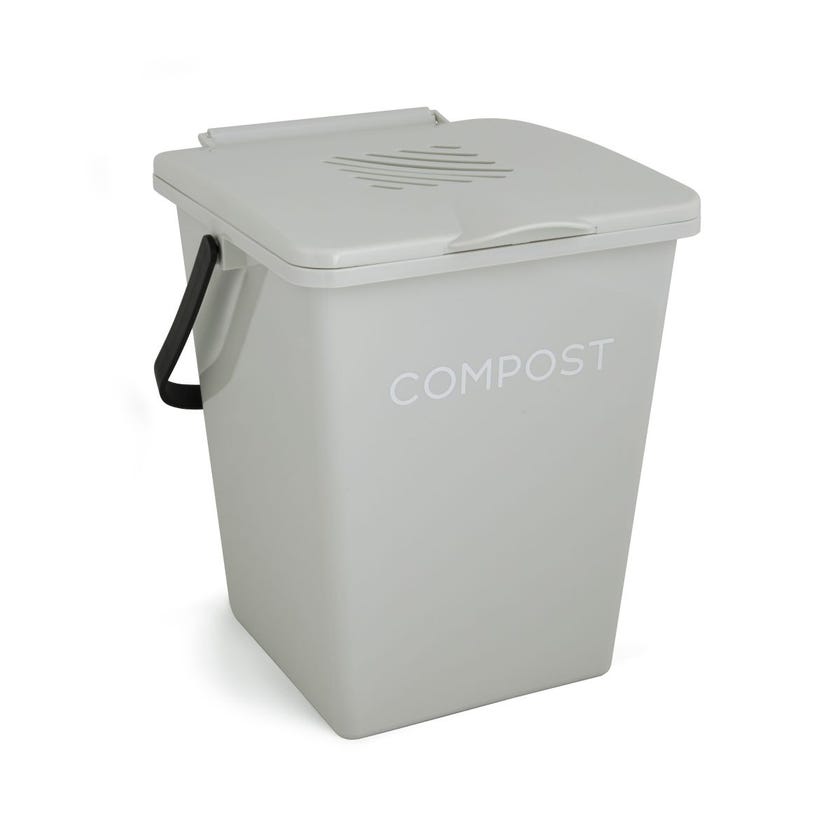 Tumbleweed Compost Organi-Bin Antique White 21x24x27cm: $29.00
Carry handle. Insect proof. Breathable lid with a carbon filter.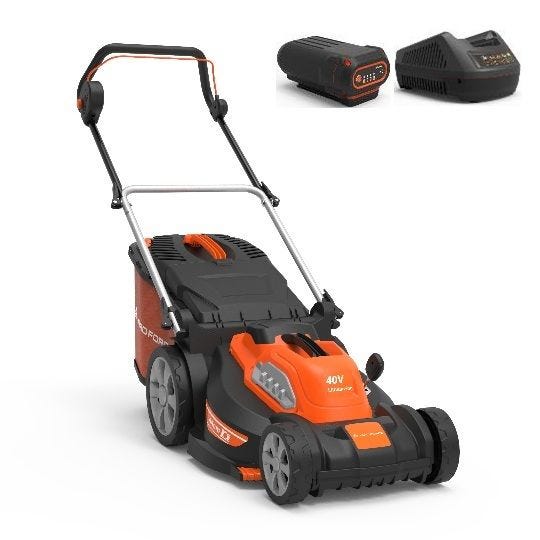 Yard Force 40V Lawn Mower 16 Inch Kit LM G40A: $399.00
The new way to mow. The Yard Force G40A 40V electric lawn mower delivers the power you need for a clean lawn in a quiet, lightweight package. Weighing only 18 kilograms but sporting a 3200 RPM brushless motor and an impressive 16-inch cutting width, the G40A is ideal for small and medium lawns up to 500 m2. It's all electric design means no priming or pulling – just one button and you're ready to mow. The powerful 40V lithium ion-battery pack gives you all the time you need to get your lawn looking pristine, while the ultra-efficient charger gives you a full recharge in just two hours.
A 45L grass bag has all the room you need for even the biggest jobs, while central cutting-height control gives you easy choice of seven different heights, making it simple to give different areas the individual treatment they deserve. Order your new Yard Force lawn mower from Mitre 10 today.
Johnson Brothers Mitre 10 Update: Shop Online Options
Intending to keep our customers and staff safe, we present some additional ways for both our retail and trade customers to do business with us.
Trade and Retail Pick Up
Express Pick up Mona Vale
- Call Johnson Bros Mitre 10 Mona Vale, and we will pick & pack your order and have it ready for you to pick up in 2 hours. (Stocked Lines Only)
- Drive into our undercover Trade Drive-Thru area at 73 Bassett St Mona Vale, and your order will be ready for pick-up.
- Our team members will help you with your load and finalise payment/paperwork
Express Pick up Avalon
- Call Johnson Bros Mitre 10 Avalon, and we will pick & pack your order and have it ready for you to pick up in 2 hours. (Stocked Lines Only)
- Drive into our back lane off Bellevue Avenue, and your order will be ready for pick-up.
- Our team members will help you with your load and finalise payment/paperwork
Online Retail Stores Go Live
We've launched two eCommerce sites offering 2hr pick up in-store and flat rate delivery options on the northern beaches*.
Jbhmv.com.au (Mona Vale)
Jbhav.com.au (Avalon)
With the ability to leave the product on your doorstep, this provides an option of an entirely contactless transaction.
*Flat rate delivery is not available to trade sales, building supplies and trade quantities
** The stock availability is updated nightly, which may mean the stock is unavailable when the order is placed
Trade Delivery to Site
Maybe not new, but certainly worth a mention again!
We can get almost anything delivered quickly onto site!
As always ring the trade desk direct on 9999 0333 and let them know what you need!
Final Thought
Like everyone, we have found ourselves in a new and uncertain environment, but we're setting up (and digging in) for the long haul!
We want to acknowledge that the decision to retain over 120 staff and meet any future challenges head-on, could not have happened without the continued support you provide us as customers.
Thank you and stay safe,
The Johnson Family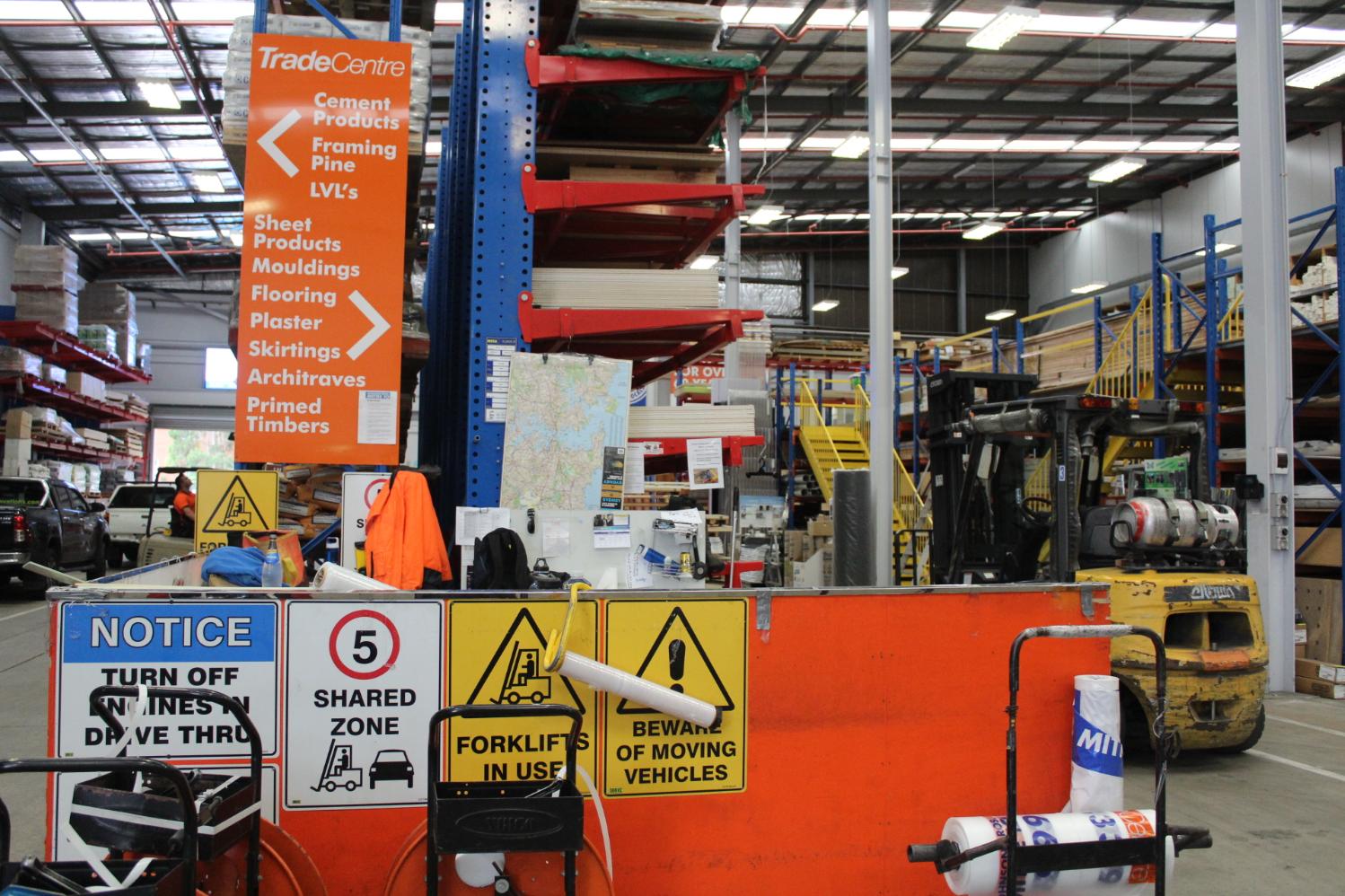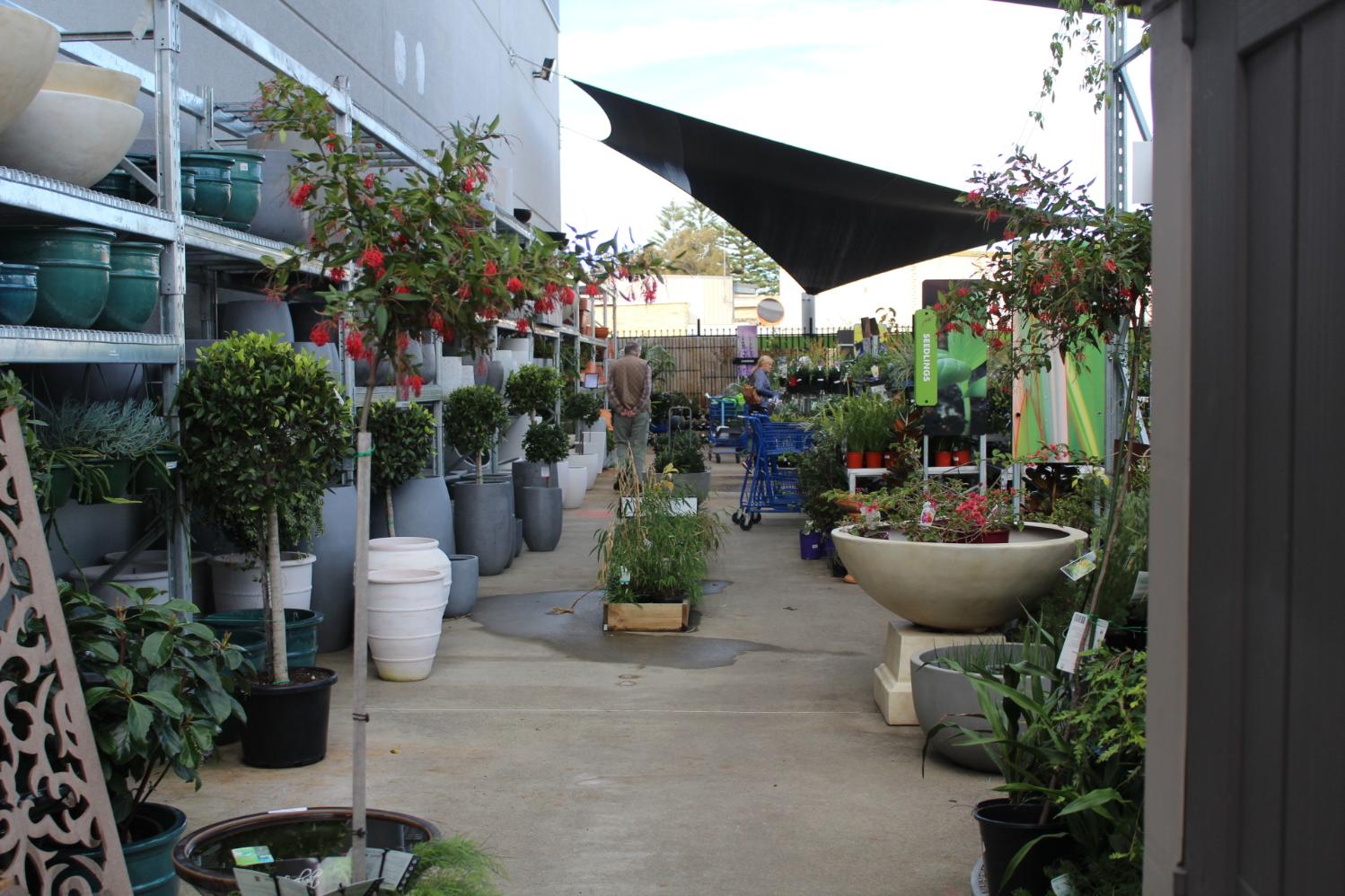 Green Life Garden Centre at Johnson Brothers Mona Vale has a great stock of seedlings, native and other plants and all you need to get gardening in brilliant Autumn weather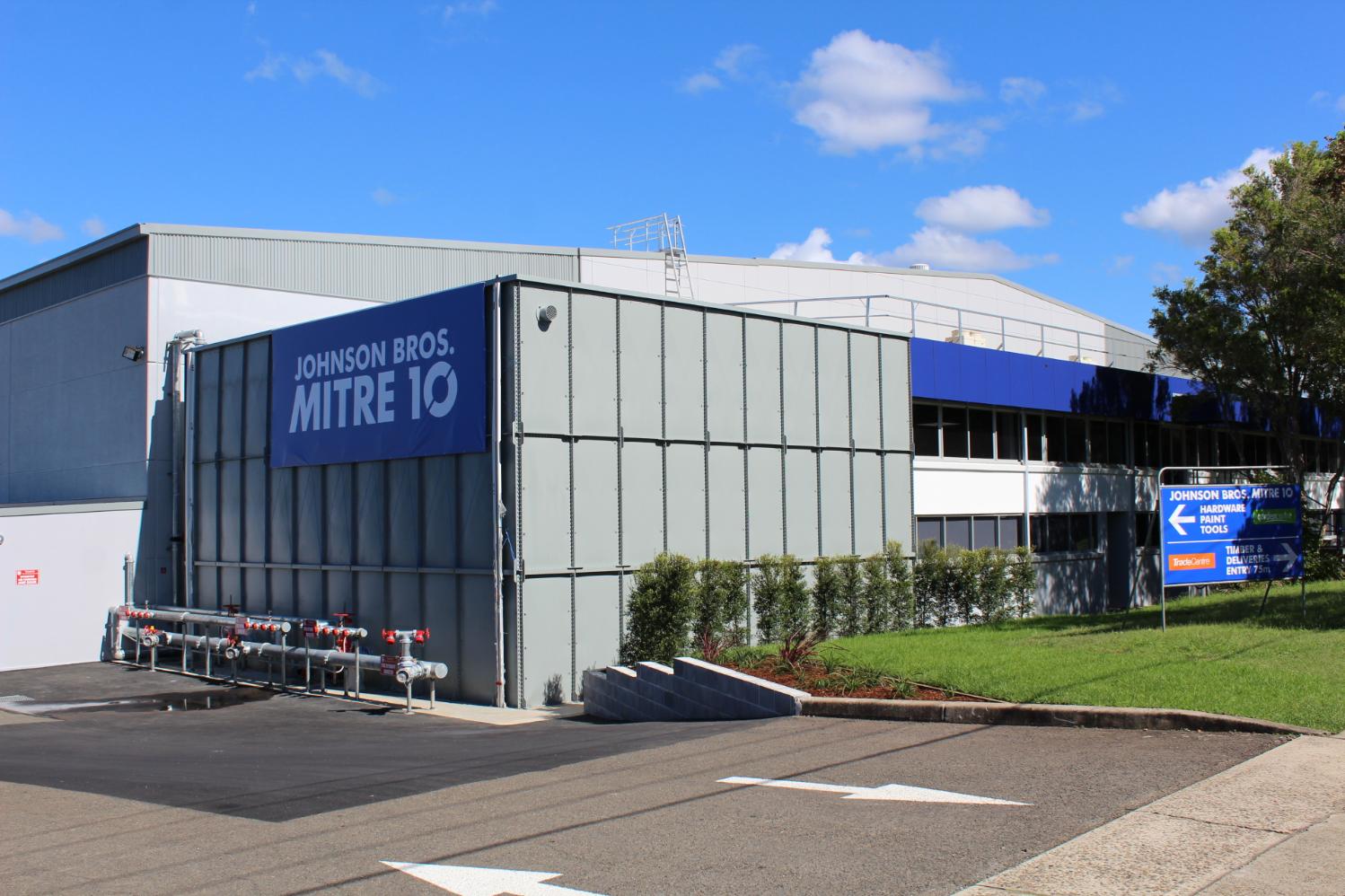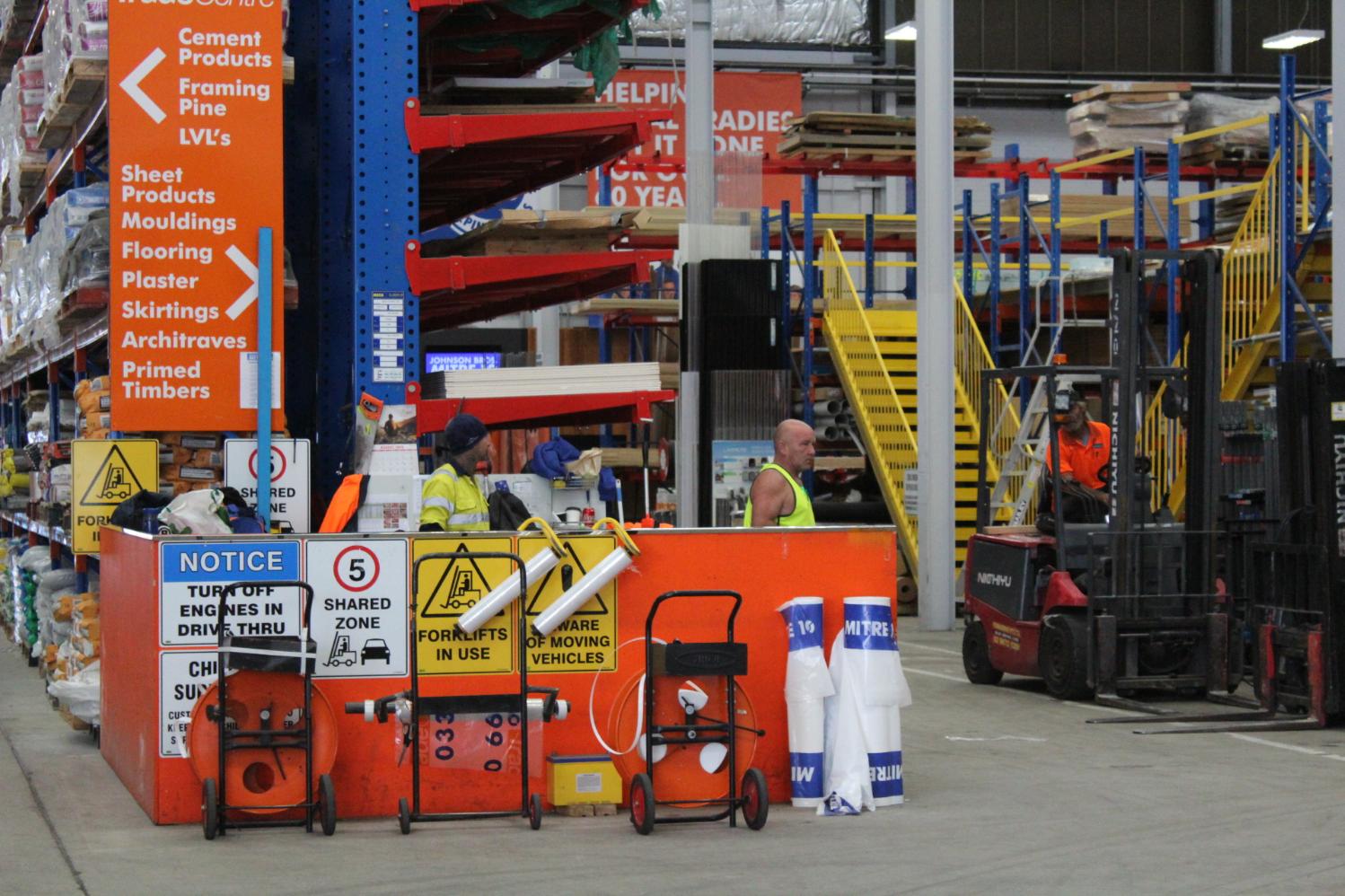 Johnson Brothers Mitre 10 Trade Centre at Mona Vale - everything you need under one roof.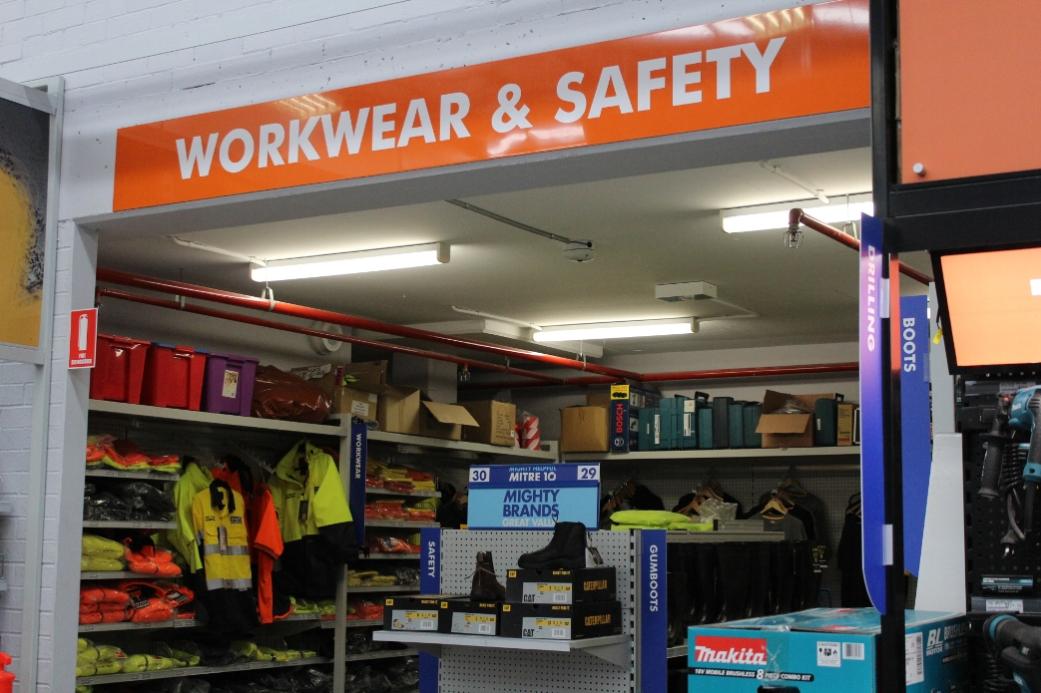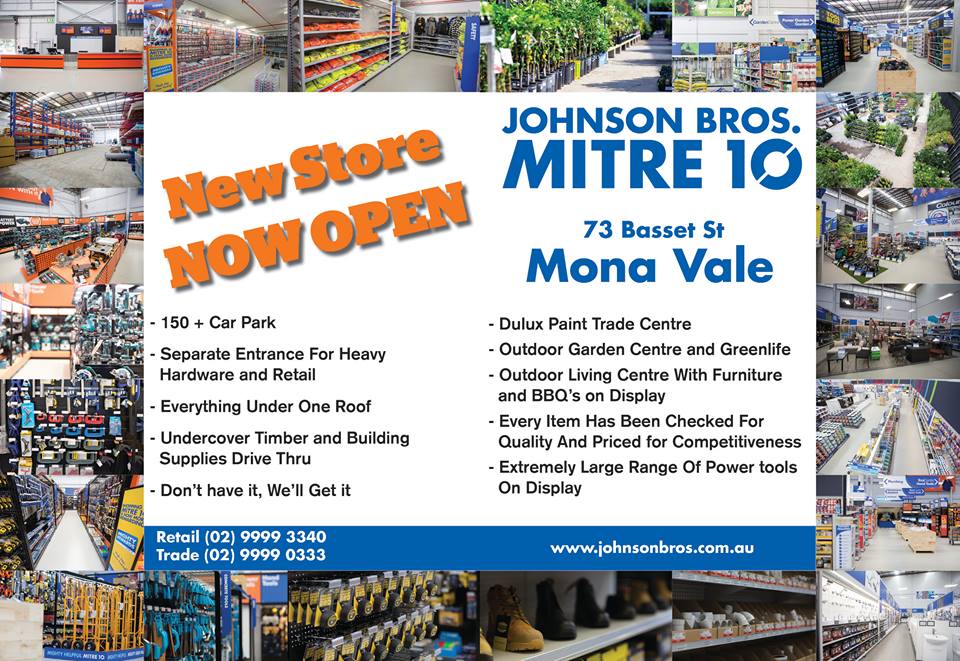 Johnson Brothers Mitre 10 New Store
73 Bassett Street
Mona Vale - Online Store: Jbhmv.Com.Au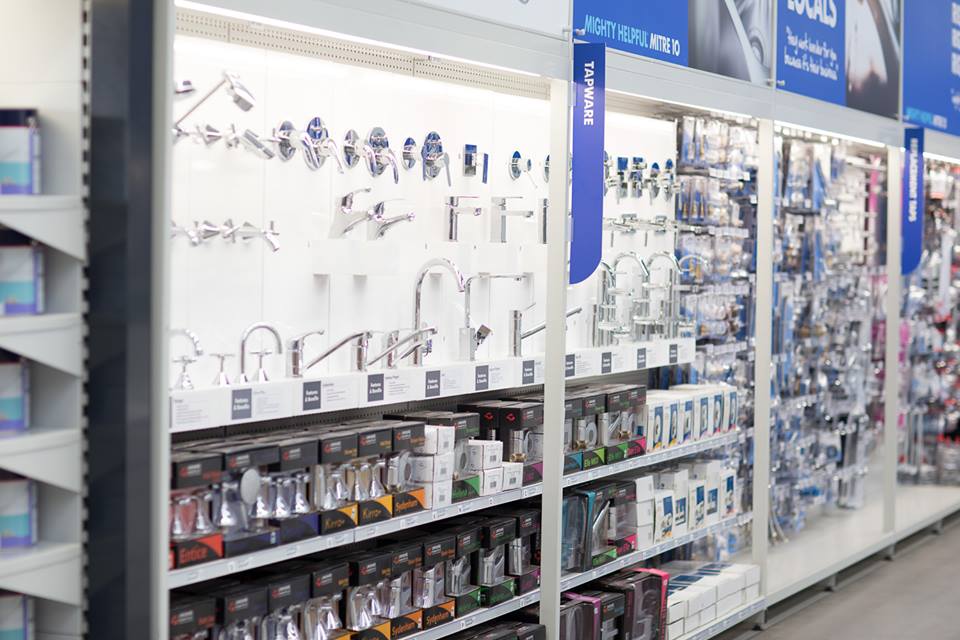 Products advice is available from the trained friendly staff at Narrabeen, Mona Vale and Avalon Johnson Brothers Mitre 10.
Click on logo to visit Johnson Brothers Mitre 10 website
Johnson Bros Mitre 10 - Avalon (02) 9918 3315
Johnson Bros Mitre 10 - Mona Vale (02) 9999 3340
JBH Timber & Building Supplies (02) 9999 0333
JBH Fencing & Landscape Supplies (02) 9970 6333
www.johnsonbros.com.au Online store: jbhmv.com.au

Important
All information and tips in this publication are of a general nature only and neither Johnson Brothers Mitre 10 or Pittwater Online News does not warrant the accuracy or completeness of the information and tips in this publication. This publication is not intended to be a substitute for expert advice.
Johnson Brothers Mitre 10
advises you to always consult an experienced and qualified person when undertaking jobs of this kind (including consulting a qualified tradesperson such as an electrician or plumber where relevant expert services are required).
You should also consider any safety precautions that may be necessary when undertaking the work described in this publication (including wearing any necessary safety equipment such as safety glasses, goggles or ear protectors or hard hats). The information and tips in this publication are provided on the basis that
Johnson Brothers Mitre 10
and
Pittwater Online News
excludes all liability for any loss or damage which is suffered or incurred (including, but not limited to, indirect and consequential loss or damage and whether or not such loss or damage could have been foreseen) for any personal injury or damage to property whatsoever resulting from the use of the information and tips in this publication.
Pittwater Online News and
Johnson Brothers Mitre 10
also advises there may be laws, regulations or by-laws with which you must comply when undertaking the work described in this publication. You should obtain all necessary permissions and permits from council and/or any other relevant statutory body or authority before carrying out any work. Major projects published in this publication always list these and/orlinks to where you may research what your own project requires to meet regulations.