October 10 - 16, 2021: Issue 513

The Beer Ledge: Done In An Afternoon Projects For The Garden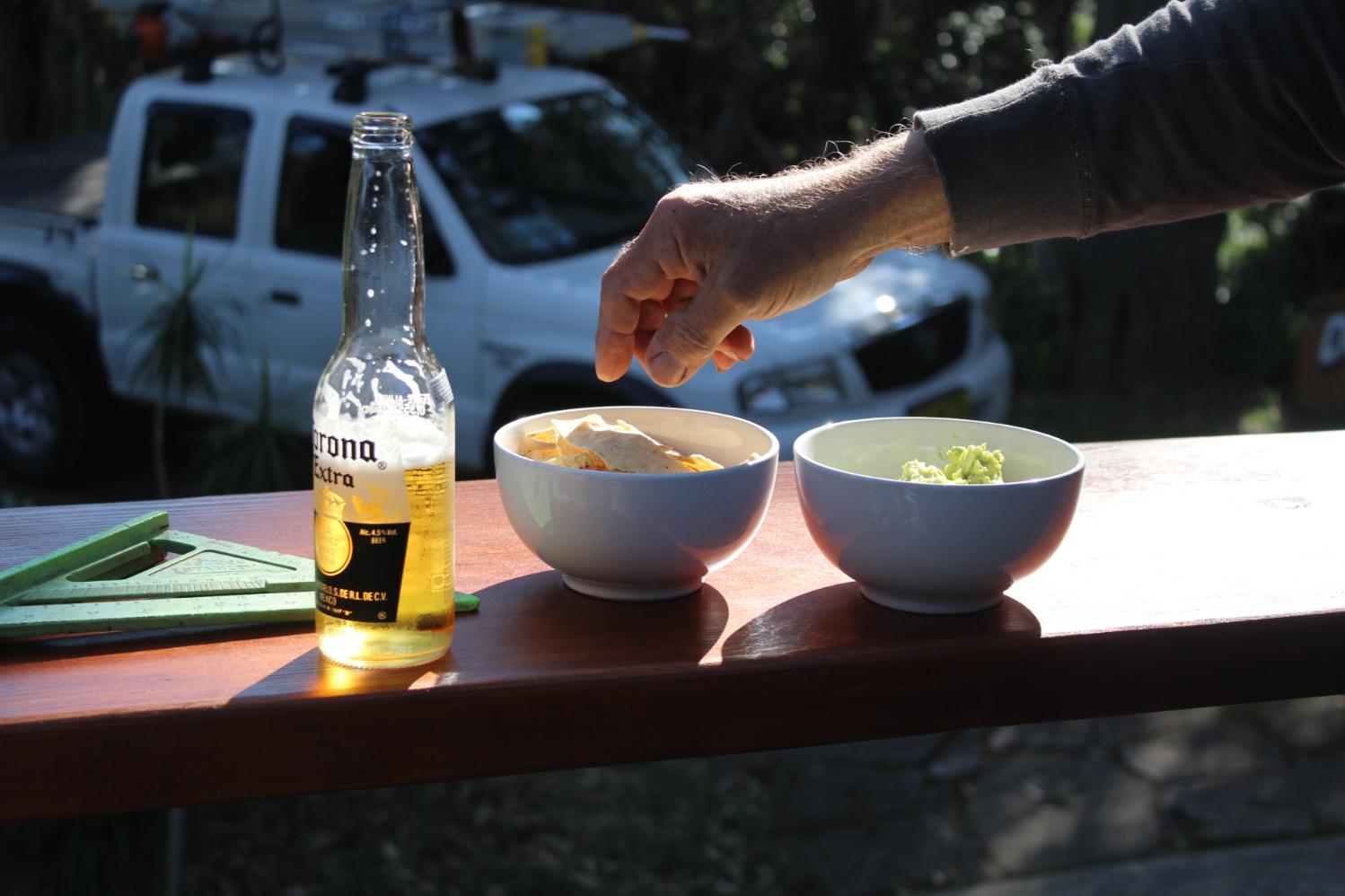 During the past few months of Covid-Safety lockdowns old cuts of wood have been put to good use in a series of smaller 'done in an afternoon' projects. This one was an idea for a spot in the garden known as the 'Boys Fire-pit Area' and where the men can gather and have a chat and share a few icy cold ales; something they will return to in the near future and which, through using this area, keeps their muddy boots out of the house - a win-win for all.
The hardest part of this project will be shaping the outer edge of the main 'ledge' beam so it complements the curve of the garden wall it has been placed on.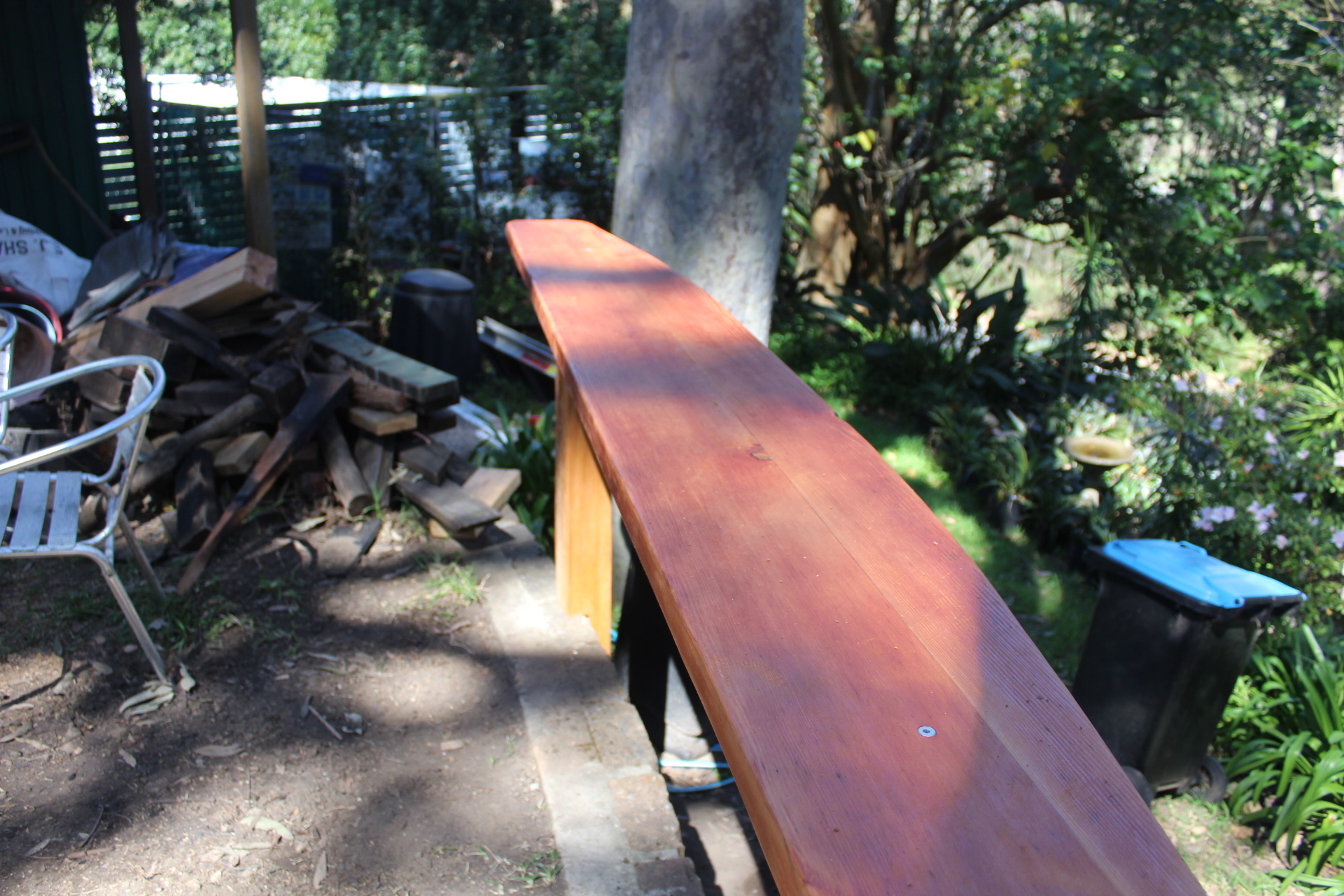 Tools:
Measuring Tape
Circular Saw
Planer
Sander
Cordless drill
Level measurer
Materials:
1 x Beam at 2.8 metres - use a timber that will do well outdoors, a Treated Pine or similar.
2x Posts at 1.5 metres
4 x Coach-screws
Deck grade woodstain
2 x wood screws
The above measurements can be adjusted to suit where you want to install your Beer Ledge.
The first job is to measure and find the centre point of your ledge beam so you can do the outer curve - just omit this stage if you refer a straight edge on both sides of the top beam.
How To Cut Curves In Wood
Using a Router
If you are building a frame for an arched opening, making curved brackets or fashioning an arch-top casing, marking and cutting curves is part of the process. Some methods are best suited for rough curves, others will work well when making furniture making.
This simple router trammel is easy to build and allows you to cut a perfect circle. For circles up to 1.8m across, use a piece of 600mm. plywood, MDF or hardboard that's about 1.2m. long and at least as wide as your router base. Start by removing the base plate from your router and clamping it to one end of the trammel material. If you want your trammel to be stylish, trace around a coffee cup to make a nice-looking rounded end. Then draw tangent lines connecting the circles and cut the sides. If you don't care about looks, simply make a long rectangular trammel.
Trace around the base plate and use the mounting holes as a guide for drilling holes in the trammel. Cut out the trammel and drill a 38mm. hole in the centre of the router end to clear the router bit. Countersink the mounting screw holes so the screw heads won't tear up your workpiece. Attach the router to the trammel with the base plate screws.
Screw the trammel to the workpiece, centring it on the circle you want to cut out. Mount a straight plunge-cutting bit in your router and set the router bit to cut about 9.5mm. deep for the first pass. A plunge router works best, but if you don't have one, hold the router above the wood and start it. Carefully plunge it into the wood and begin moving it counter clockwise around the circle. Complete the circle, then readjust the depth and make another pass until you cut all the way through.
Using a Template
Often you can simply "eyeball" the best curve for the job by bending a piece of wood and using it as a template. Choose a thickness that will bend to the curve you need. For gradual bends or wide curves, use 10cm thick material. For tighter bends (those with a smaller radius), use a 5cm. x 2.5cm. plastic moulding or something similar. Support the ends of the plastic wood with blocks attached to a strip of wood. Adjust the position of the blocks to change the curve.
Using a Compass
Clamp the board and screw the compass to the workbench. Use a scrap to elevate the compass to the same height as the board you're marking. Make sure the pivot point of the compass is at 90 degrees to the centre of the board.
Grab any narrow board or strip of plywood and drill a few holes—voilà, instant compass. Drill a pencil-size hole a few inches from the end of the board. Then drill a screw-size hole at the pivot point. The distance between them should be the radius of the curve, if you know what that measurement is. Otherwise, just use the trial-and-error method, drilling a series of pivot holes until you can swing the trammel and draw the right-size arch. It's easy to draw parallel curves too. Just drill two pencil holes spaced the desired distance apart.
There's no limit to the size of the arch you can draw using this method. If your plan calls for a 3m. radius, find a long stick and use the floor as your workbench.
Using a Circular Saw
When you're forming gradual curves, you can speed things up by using a circular saw instead. The first tool that comes to mind for cutting curves is a jigsaw, but if the curve is gradual, try a circular saw instead. It's surprisingly quick and easy to cut a smooth curve with a circular saw. This method is for cutting rough curves so don't use this method if you're making curves for a piece of furniture. Don't try to make furniture with this technique. The trick is to make sure the curve is gradual enough that the blade doesn't bind. If you try this method and the blade binds or starts to heat up and smoke, switch to a jigsaw. The thinner the material you're cutting, the sharper the curve will be. Set the blade depth so it barely projects through the bottom of the wood.
Installing Your Posts
Next you need install the two posts that will hold the Beer Ledge up at the height that is going to be most comfortable for those using it. This measurement needs to be above the wall edge you will be attaching it to - we went with 1/3 below the wall to support 2/3 above as well as the top beam: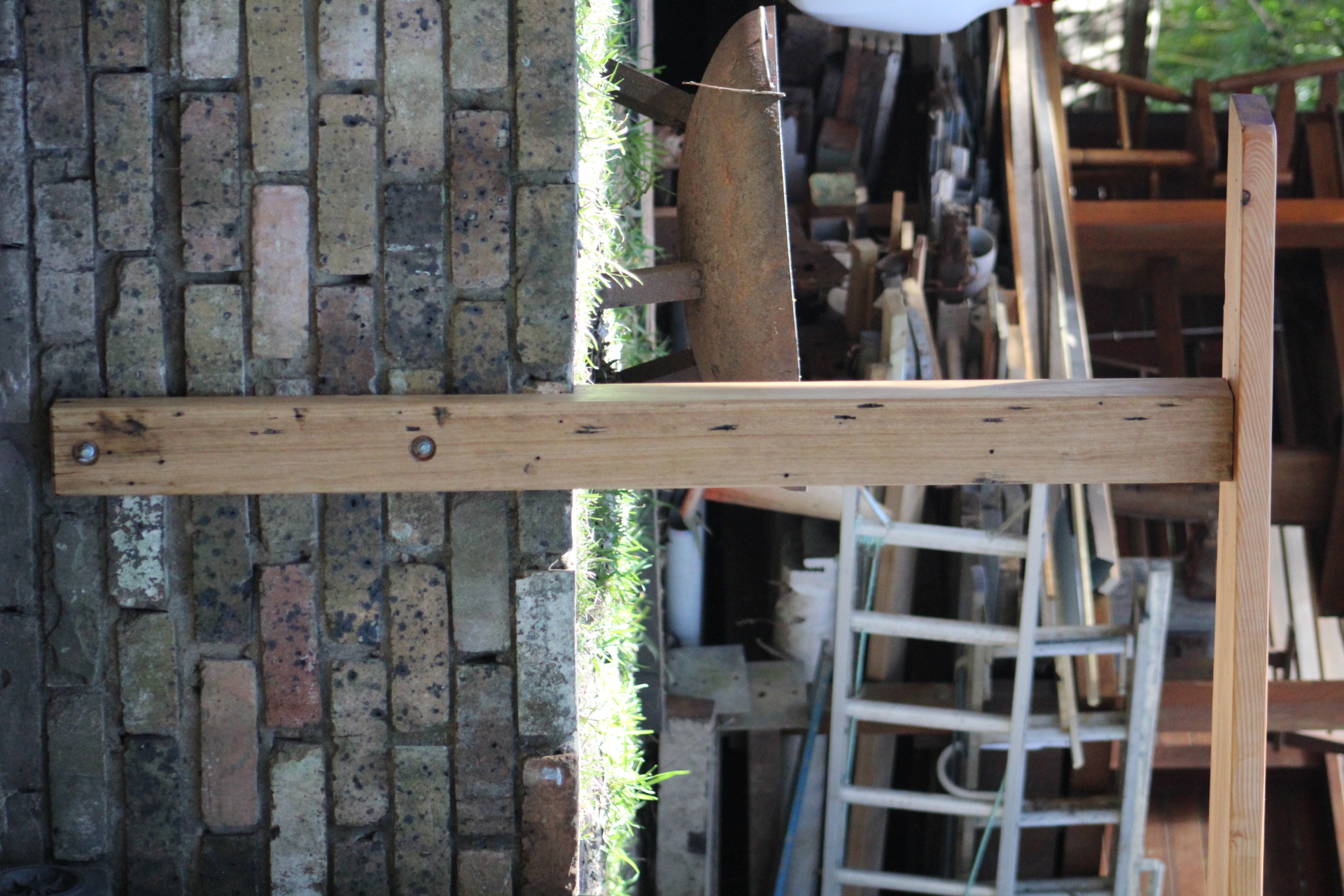 After marking the point at which the post will attach, in this instance to a brick retaining wall, cut a ledge into the post to rest it atop this wall: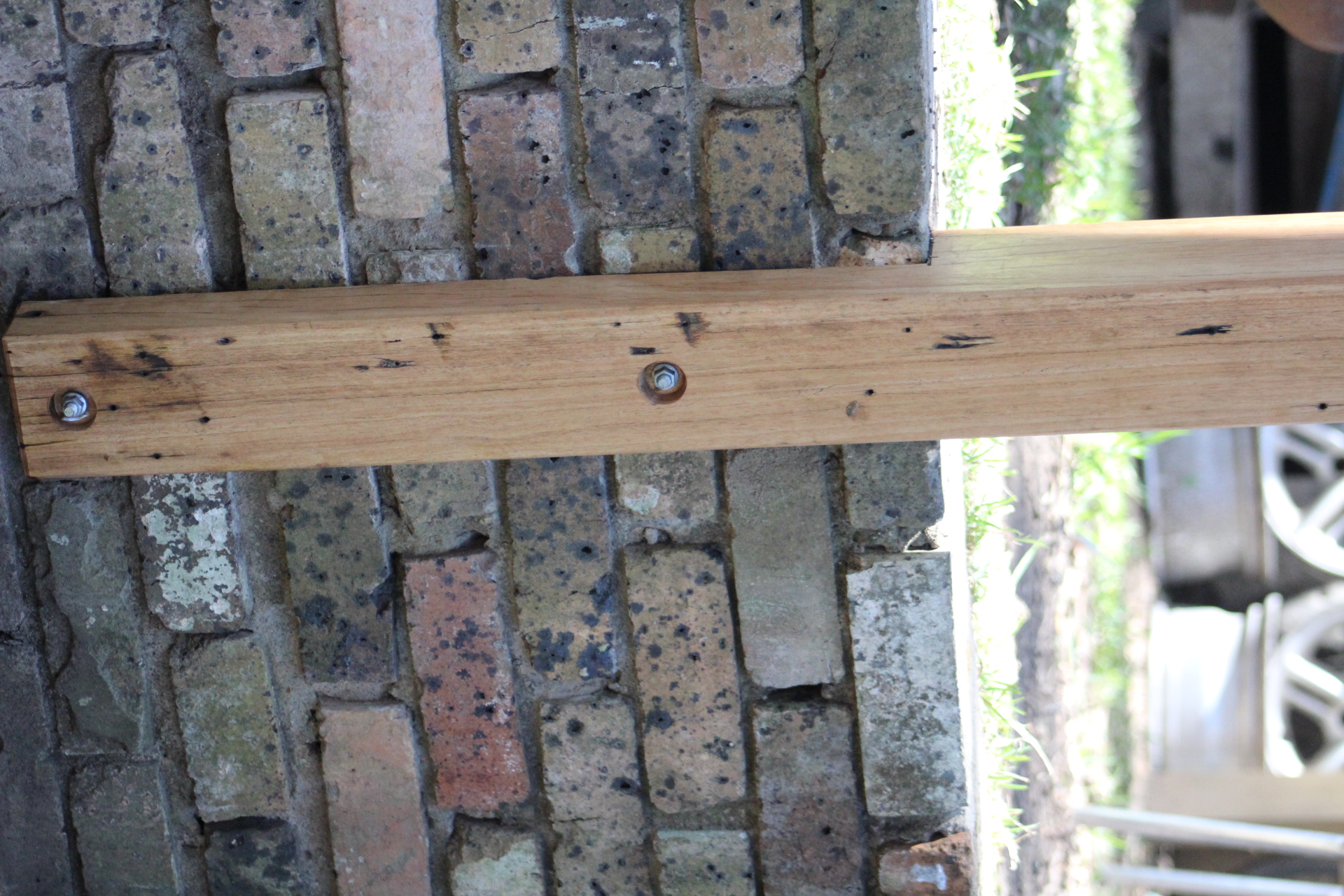 If you are using a coach screw to fix heavy objects to masonry or brickwork you will need to drill a hole, using an SDS Drill Bit. To ensure that any heavy object that will be fixed to the wall is secure, it is essential to use a wall plug with the coach screw. SDS stands for slotted drive system, which means the drill bits have a slot at the end of the shank which fits into the chuck of an SDS+ drill. A Coach Screw is a heavy duty screw which has a square or hexagonal head and an externally threaded cylindrical shaft that tapers to a point at the tip. They are primarily used for holding together heavy timber, fixing metal to timber and in some cases masonry or concrete. Reinforce the holes with marine epoxy resin to stop water damaging the timber over time.

Check the posts have the same level - you don't want to install the top beam and find beers are sliding onto the ground!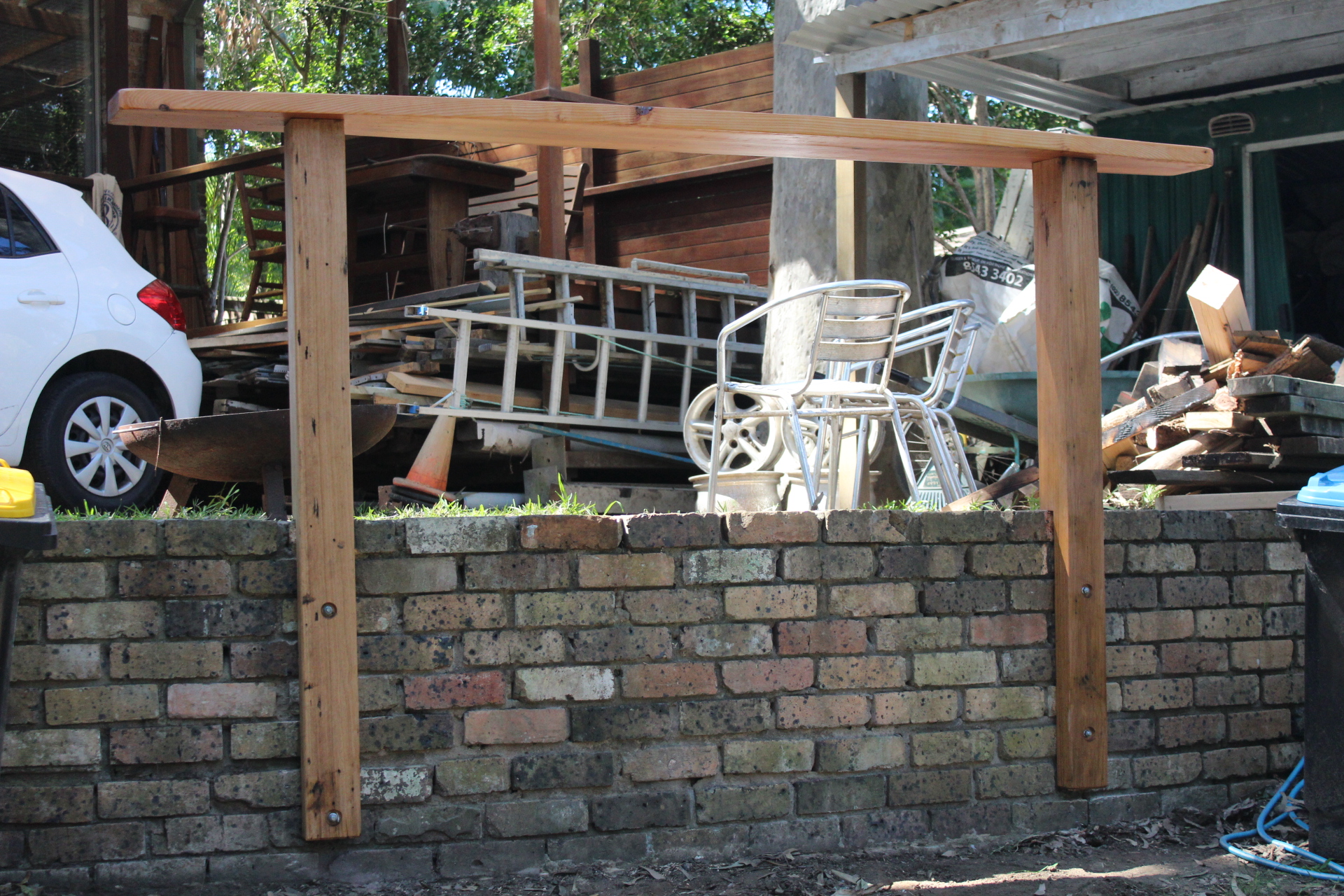 Install The Top Beer Ledge Beam
Then it is simply a matter of fixing your top beam to the posts. We usually apply the first coat of woodstain prior to lifting into place as that way you can do the underside without breaking your back.
Mark with your pencil the centre point where you will attach the screws with a pencil first. Lift the beam up and place it atop the posts; check the level to ensure it is still going to have a straight surface, adjust your posts if needed by sanding off any difference. Ask any spare pair of hands to hold it for you while you place the screws in and then drill through.
Give the top surface a good sanding back to smooth off any rough edges and bring out the beautiful grain of the timber.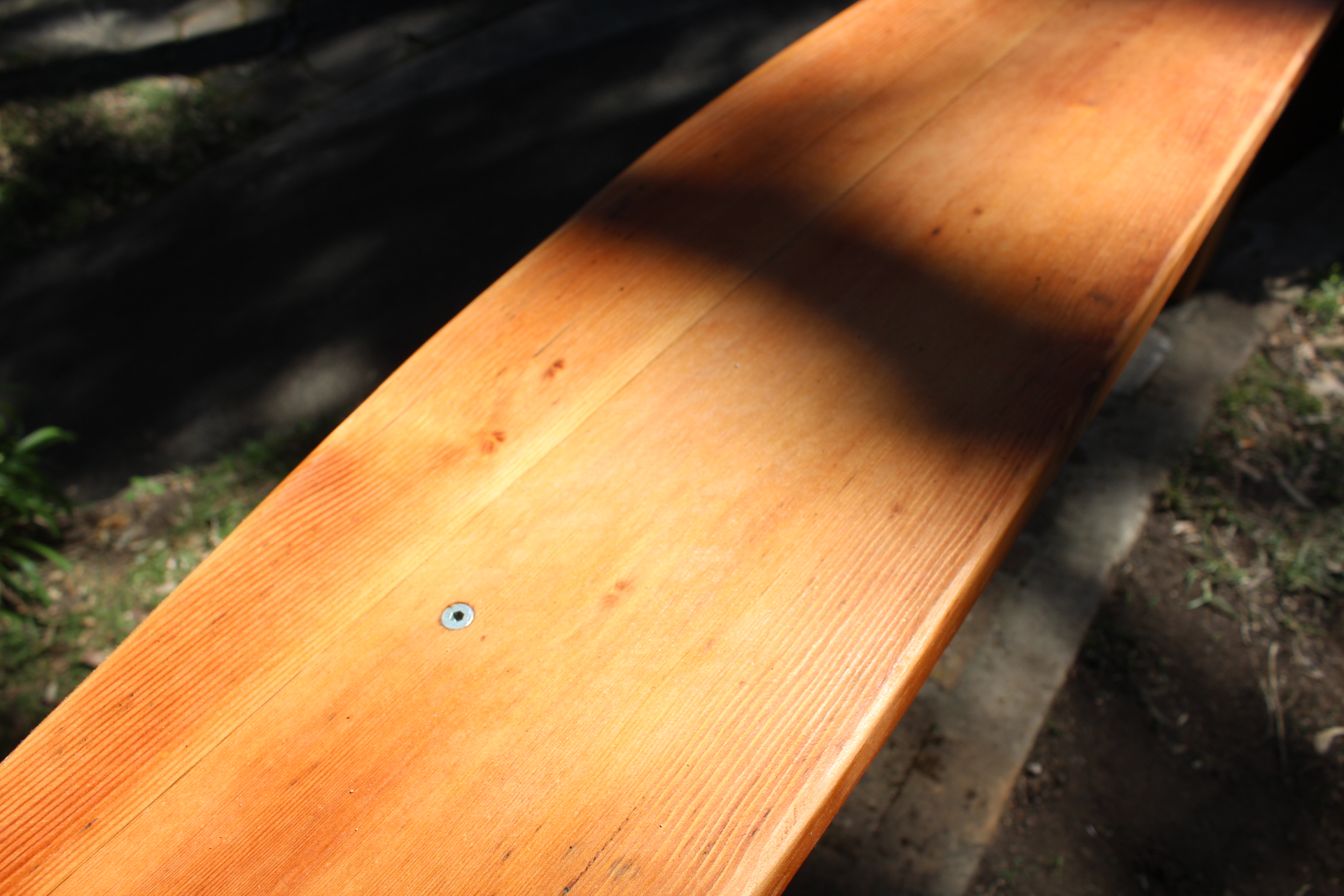 Treating Timbers With A Woodstain
There are a wide range of outdoor timber stains used for decks that will provide the finishing touches to this Beer Ledge so it withstands all the weather will take out f it - just like any timber deck or verandah. The better product you use, the better result you will have and the longer it will last before it needs.
You also need to consider how many coats you will apply - the more coats you do apply, the darker some woods will become depending on which stain you chose. We always apply three coats for added protection and as a standard. Remember to let each coat dry before applying the next. The general rule of thumb is to apply only as much deck stain as the wood can absorb. Typically this will be 2 coats, unless your dealing with extremely dense hardwoods which may only be able to absorb 1 coat of wood stain.
This project took 3 hours all up, one hour of which was painting the Beer Ledge with the wood stain.
Products and Tools for this project are available at Johnson Brothers Mitre 10.
Also included below are a few other on sale items to get any other place in the garden, whether in the yard or on the balcony of your unit, looking great this Spring.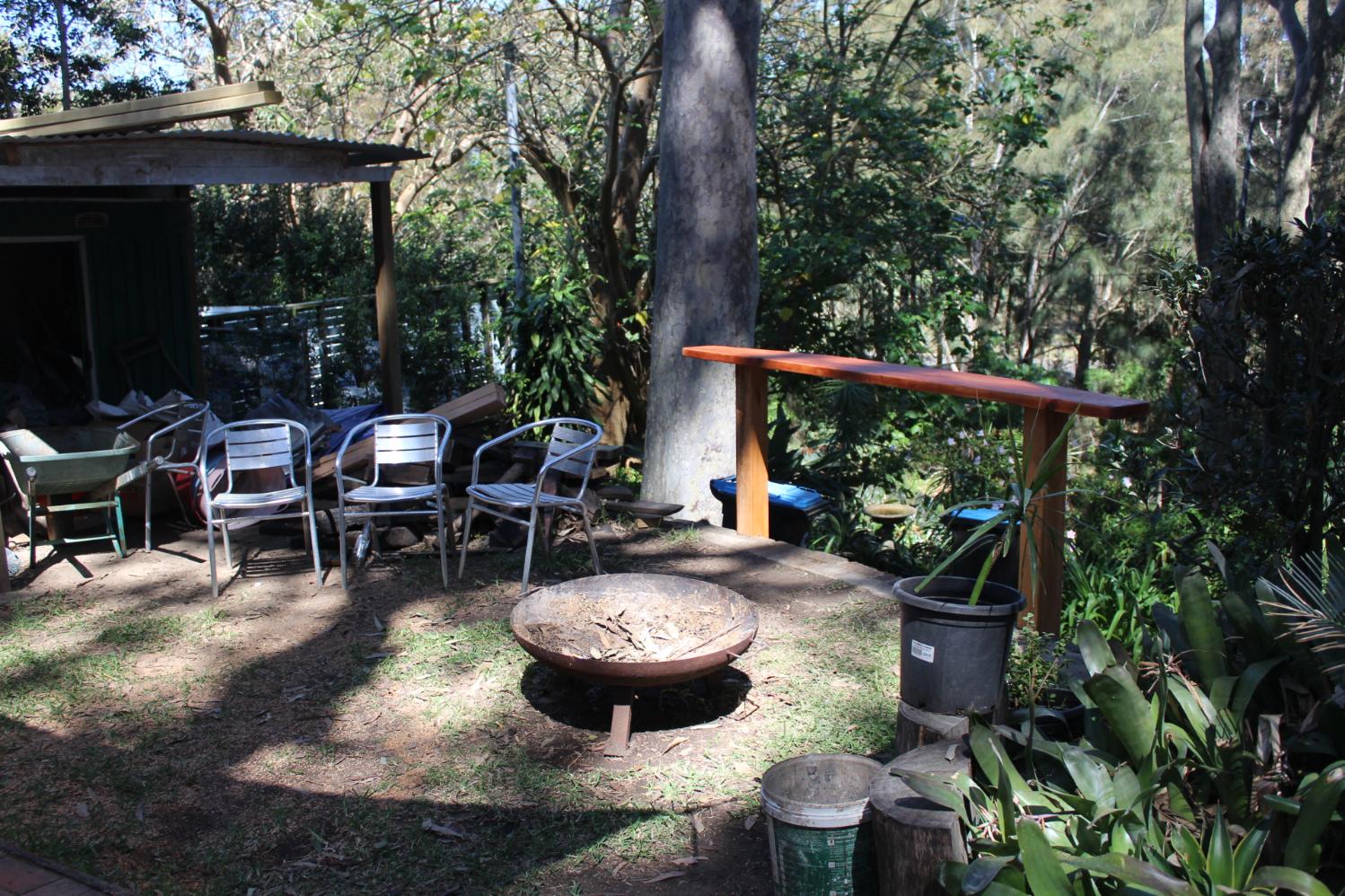 Boys Own Fire Pit Area with newly installed Beer Ledge.
Products And Tools To Help You Get It Done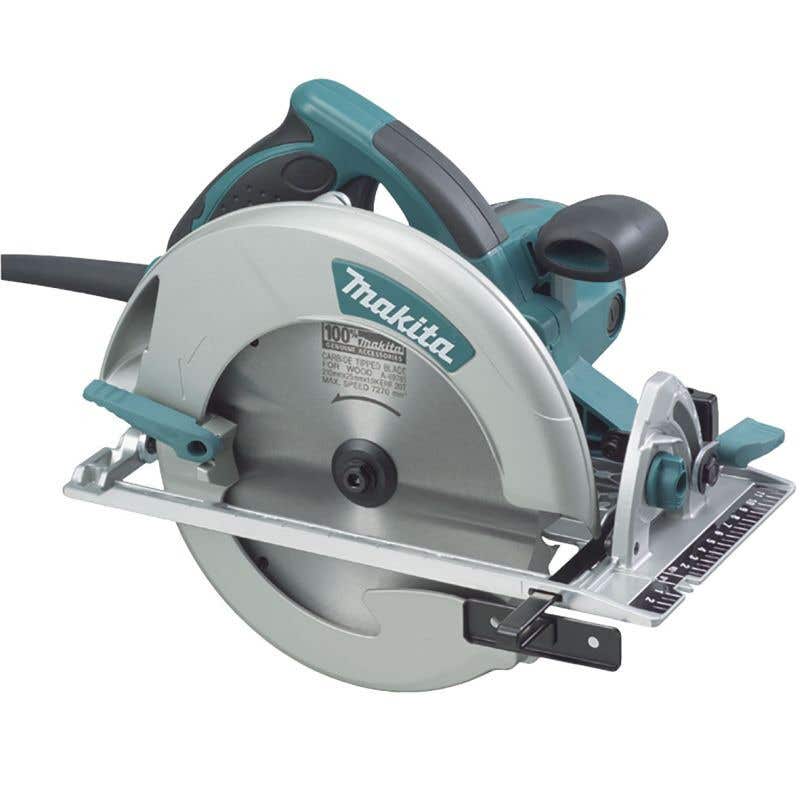 Makita 1800W Circular Saw with Case 185mm: $359.00* on sale item, ends October 10, 2021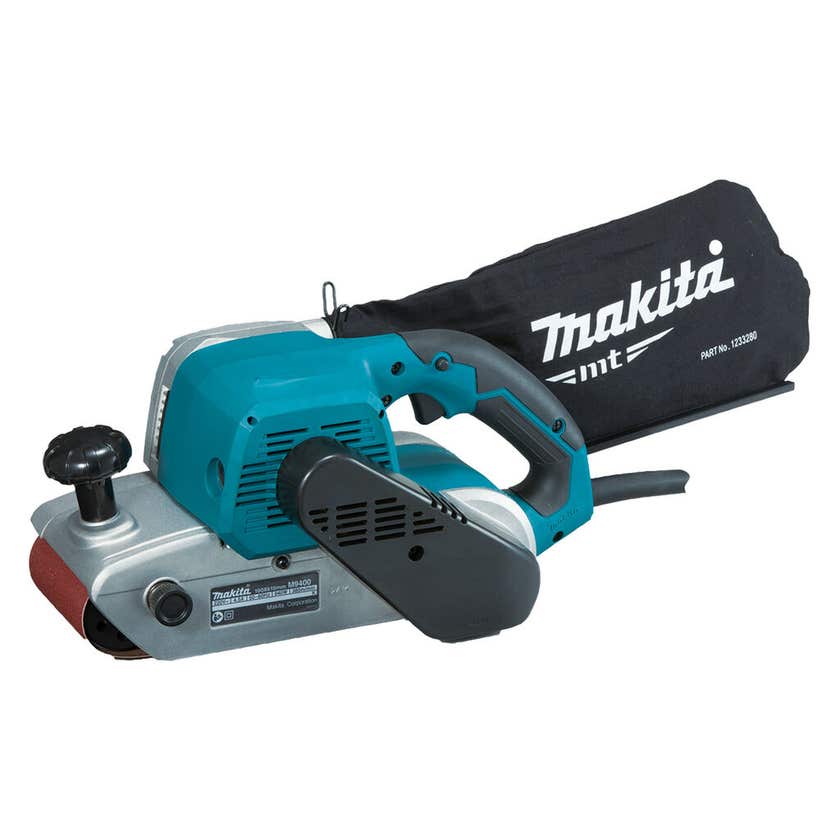 Makita Belt Sander 100mm: $189.00
100 (4") x 610mm belt size. Belt speeds of up to 380m/min. Dependable 940W* motor. Unique design for flush to wall sanding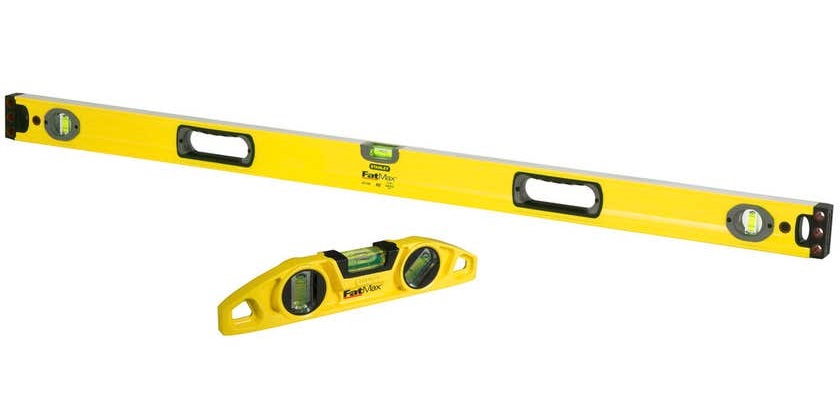 Stanley FatMax Level and Torpedo Combo 1200mm: $69.98
Aluminium. Waterproof. 3 Vials. Accuracy: 0.5mm/m
Stanley FatMax V20 Jigsaw Variable Skin: $119.00
3-orbital setting. Lightweight design. Variable speed trigger. Includes 1x CMCS600 Jig Saw 1x Wood Blade.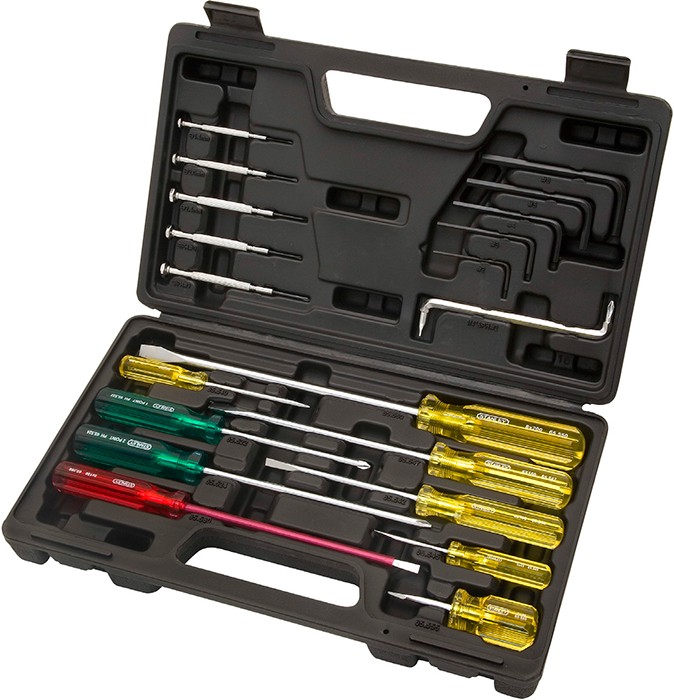 STANLEY Screwdriver & Hex Set: $44.00
20pce. Includes 9 screwdrivers, 5 hex keys, 5 precision screwdrivers and offset. Chrome vanadium steel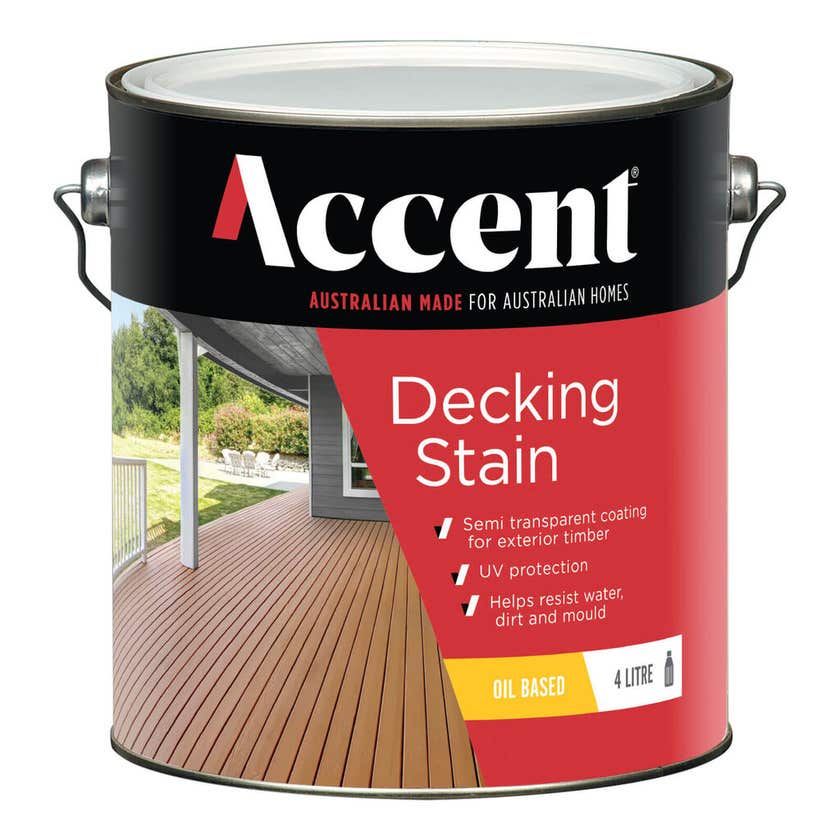 Accent Decking Stain Oil Based Merbau 4L: $79.00
Australian made for Australian homes. Semi transparent coating for exterior timber. UV protection. Helps resist water, dirt and mould.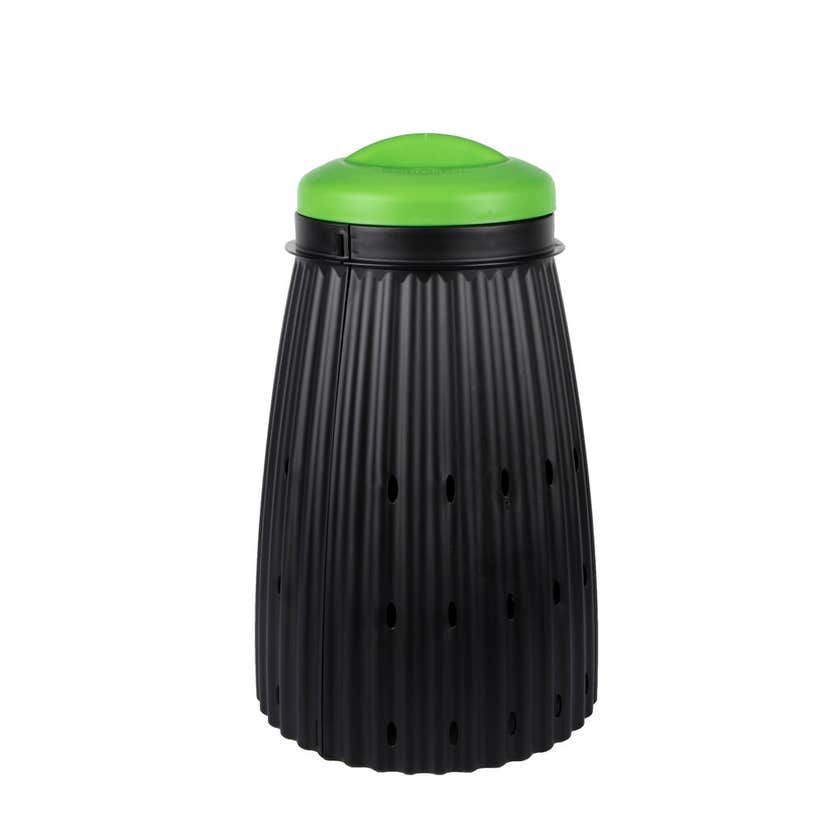 Tumbleweed Worm Buffet Inground Worm Farm: $39.00
Made from 100% recycled UV Stabilised Plastic. Flat pack in ground solution. Locking lid restricts pests from entering. Includes easy-fit blanket for optimum worm growth.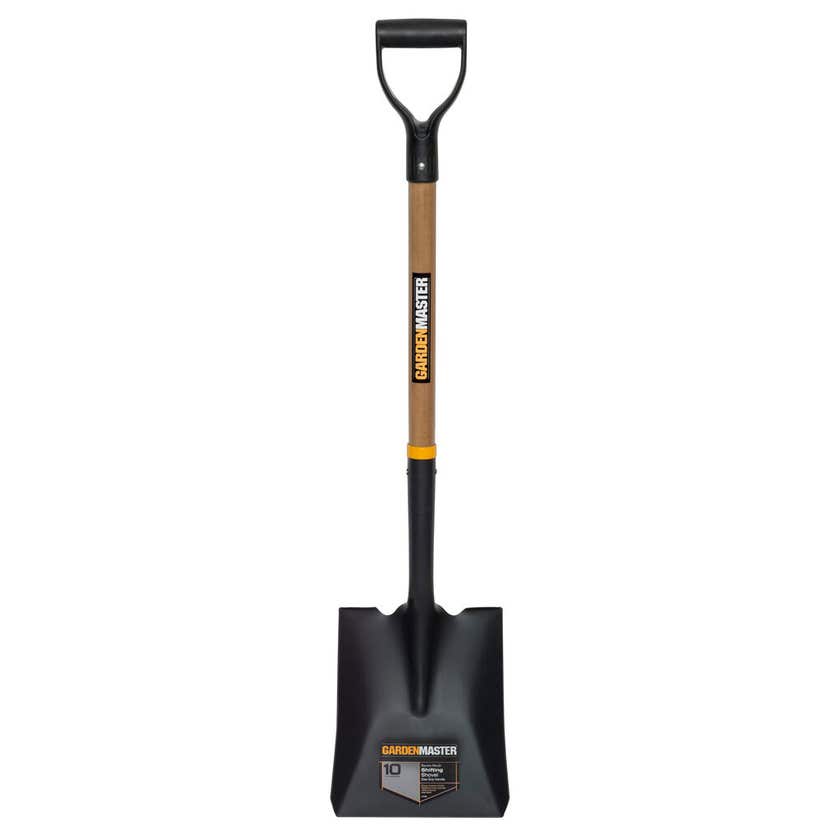 Gardenmaster Square Mouth Shifting Shovel 1020mm: $31.65
Ideal for shovelling heavy soils and sand. General purpose shovel for shifting, loading and spreading heavy to light materials. Long handle for extra leverage.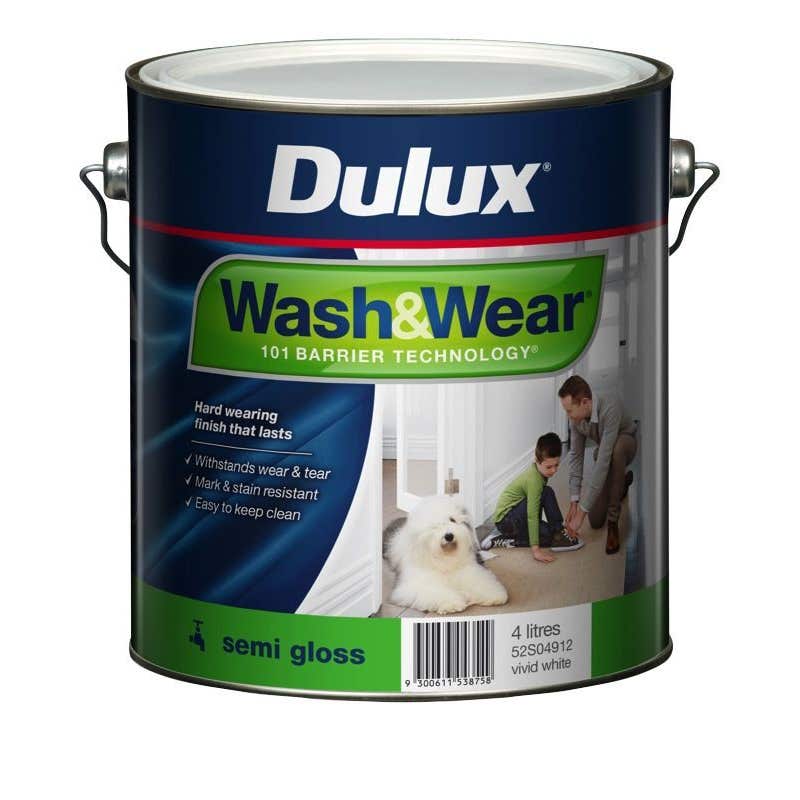 Dulux Wash & Wear Interior Semi Gloss Vivid White 4L:$85.00* on sale item, ends October 10, 2021
Breakthrough stain resistance technology. Resists a wider variety of stains than any other paint. Strong hiding power. Dries to a velvety finish. Low Odour and Low VOC.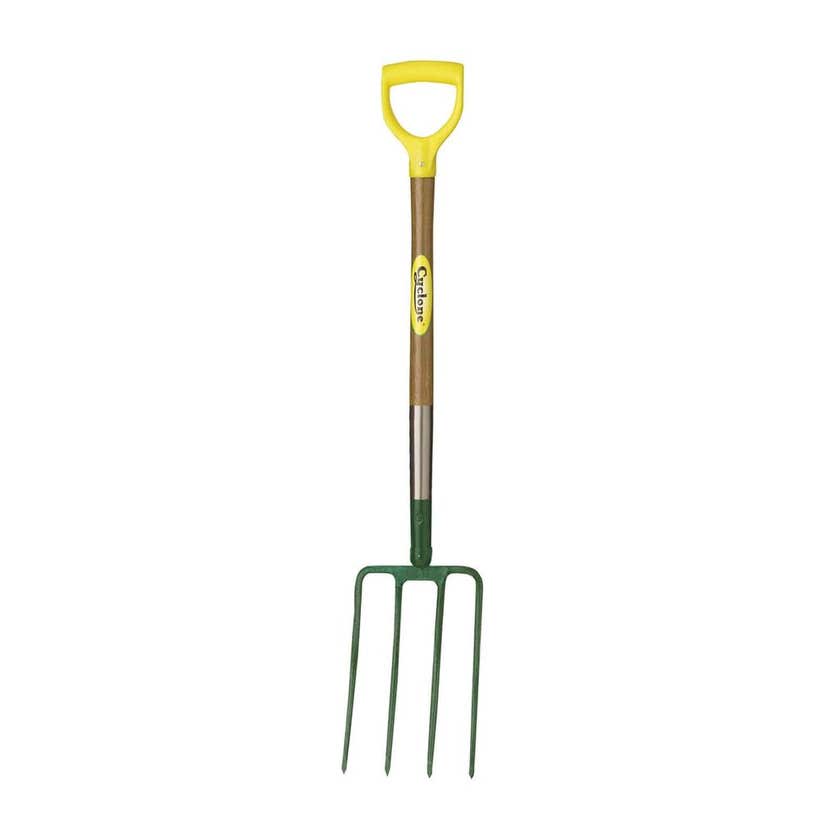 Cyclone Garden Fork: $65.70
Ideal for digging and cultivating most types of soil and great for aerating lawns.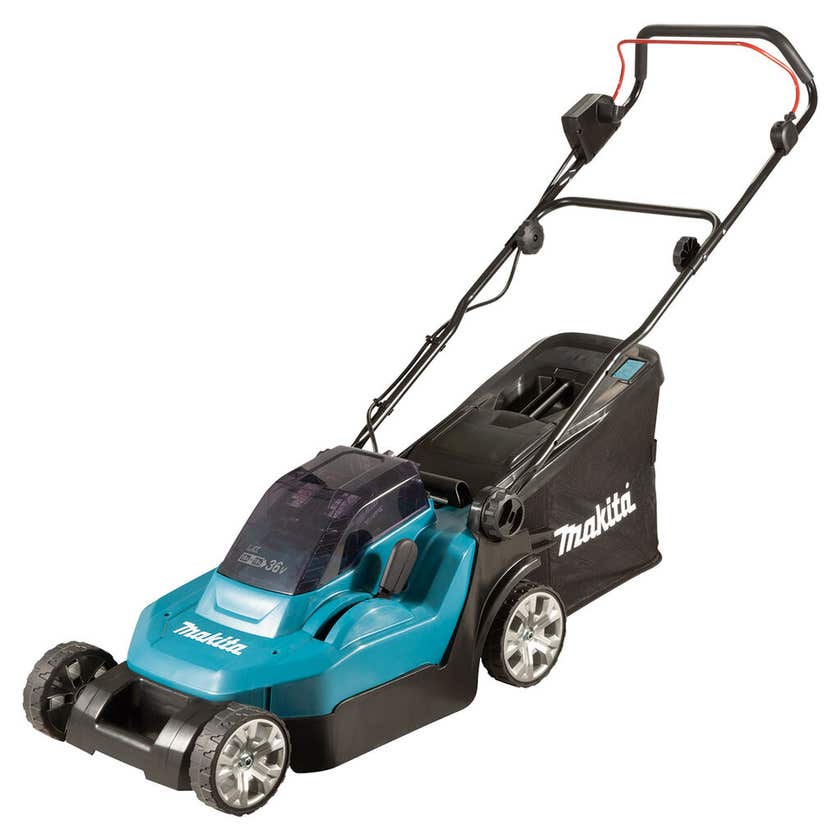 Makita Lawn Mower 36V 380mm Skin: $375.00* on sale item, ends October 10, 2021
Ideal for small to medium sized yards. 13 stage height adjustment. 40L catcher with grass level indicator. Skin only - battery and charger sold separately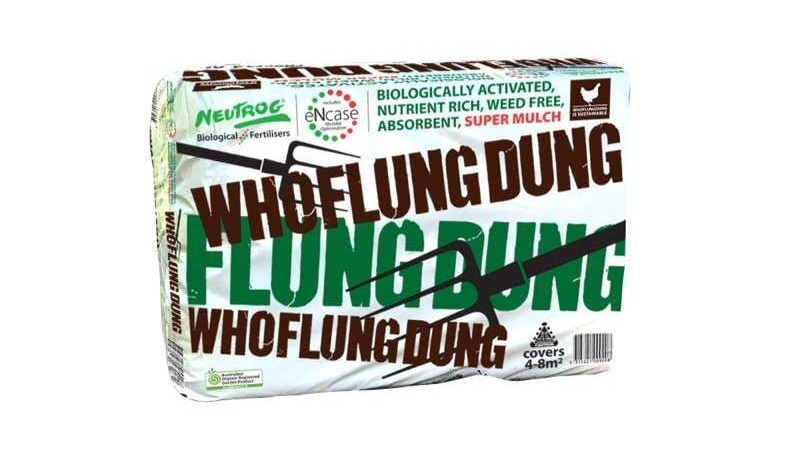 Neutrog Whoflungdung Mulch 20kg: $21.95
Biologically activated. Nutrient rich. Weed free & absorbent mulch.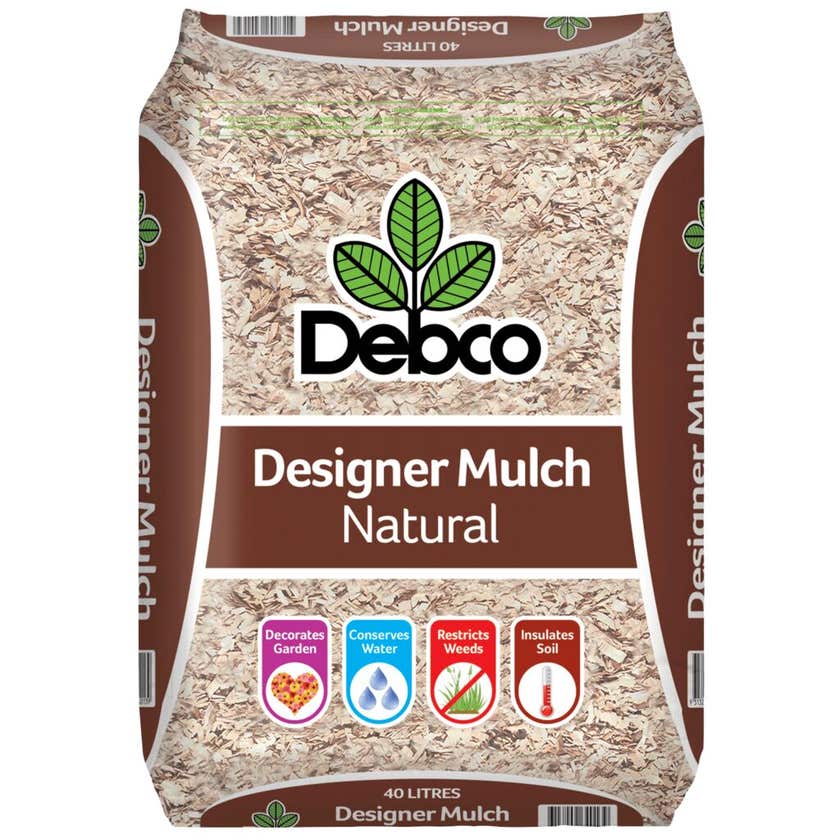 Debco Designer Natural Mulch 40L: $9.20
Decorates garden. Conserves water. Reduces weeds. Insulates soil.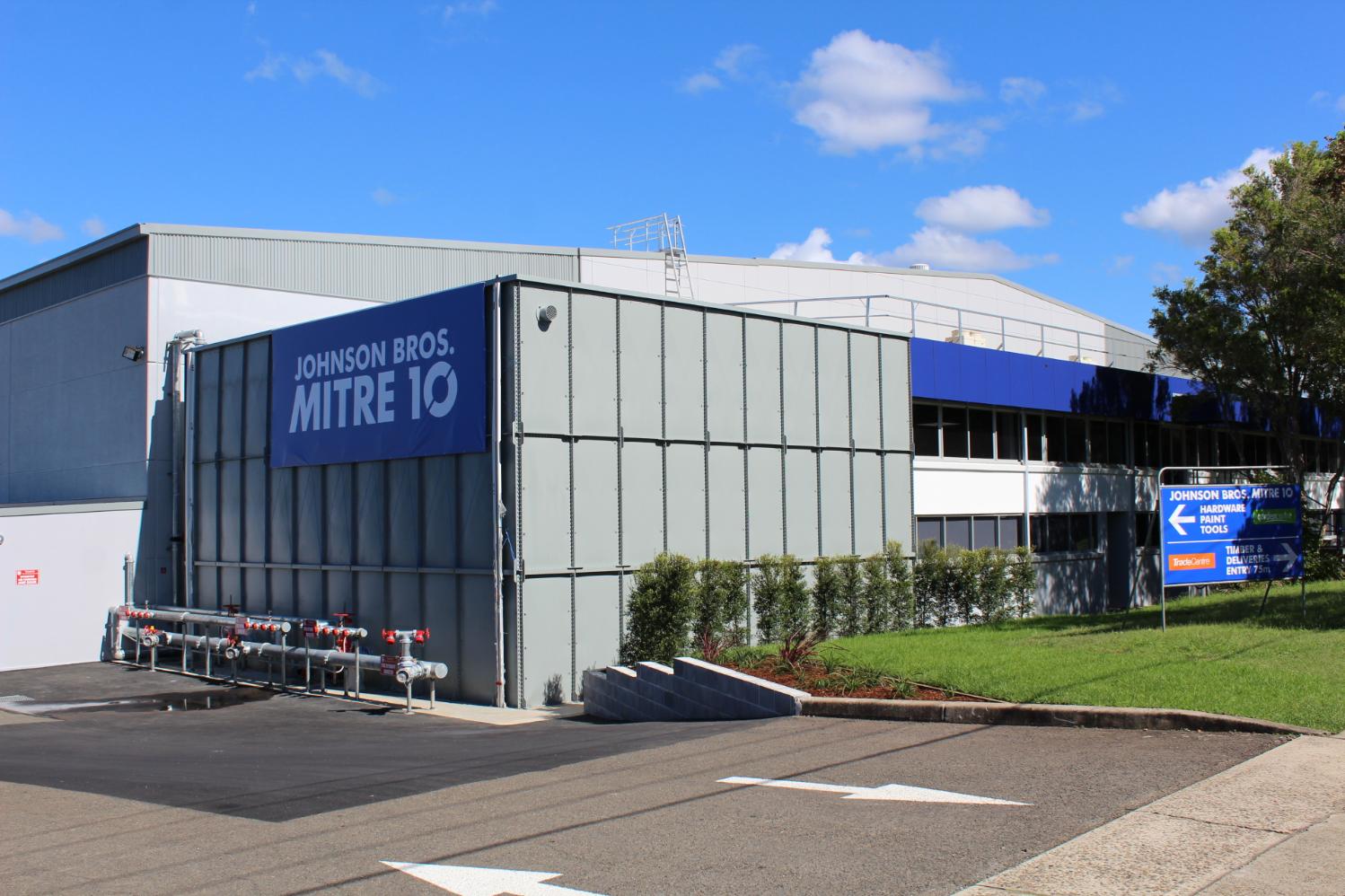 Johnson Bros Mitre 10 Is Open
We understand that this is a tough situation for everybody and implore the community to be supportive of each other.
Following the recent NSW Health advice, as a provider of hardware, garden supplies and building supplies, we're pleased to say that all Johnson Bros Mitre 10 stores, Harper Timber and Narrabeen Trade Centre are operating as per our usual hours.
We count ourselves fortunate to be considered essential and will work responsibly to serve the community to the best of our ability.
FREE Retail Deliveries.
Shop online 24/7 through mitre10.com.au and receive FREE delivery for all online retail orders over $100 and under $40kg or pick up in store with our Click 'n' Collect service.
We do remind customers that when instore to please adhere to the following: wear a mask, use the hand sanitiser provided, maintain social distancing, check in with the QR code.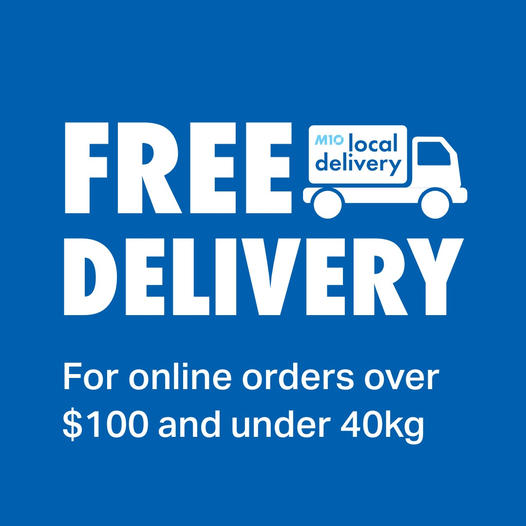 Johnson Brothers Mitre 10: Shop Online Options
Intending to keep our customers and staff safe, we present some additional ways for both our retail and trade customers to do business with us.
Trade and Retail Pick Up
Express Pick up Mona Vale
- Call Johnson Bros Mitre 10 Mona Vale, and we will pick & pack your order and have it ready for you to pick up in 2 hours. (Stocked Lines Only)
- Drive into our undercover Trade Drive-Thru area at 73 Bassett St Mona Vale, and your order will be ready for pick-up.
- Our team members will help you with your load and finalise payment/paperwork
Express Pick up Avalon
- Call Johnson Bros Mitre 10 Avalon, and we will pick & pack your order and have it ready for you to pick up in 2 hours. (Stocked Lines Only)
- Drive into our back lane off Bellevue Avenue, and your order will be ready for pick-up.
- Our team members will help you with your load and finalise payment/paperwork
Online Retail Stores Go Live
We've launched two eCommerce sites offering 2hr pick up in-store and flat rate delivery options on the northern beaches*.
Jbhmv.com.au (Mona Vale)
Jbhav.com.au (Avalon)
With the ability to leave the product on your doorstep, this provides an option of an entirely contactless transaction.
*Flat rate delivery is not available to trade sales, building supplies and trade quantities
** The stock availability is updated nightly, which may mean the stock is unavailable when the order is placed
Trade Delivery to Site
Maybe not new, but certainly worth a mention again!
We can get almost anything delivered quickly onto site!
As always ring the trade desk direct on 9999 0333 and let them know what you need!
Final Thought
Like everyone, we have found ourselves in a new and uncertain environment, but we're setting up (and digging in) for the long haul!
We want to acknowledge that the decision to retain over 120 staff and meet any future challenges head-on, could not have happened without the continued support you provide us as customers.
Thank you and stay safe,
The Johnson Family

JBH Design Centre
JBH Design Centre is a tool for builders and DIY'ers to assist in the fit out of houses. It has displays of kitchens, Bathrooms, Doors and Storage as well as knowledgeable staff to assist in making house fit out painless.
Visit: http://jbhdc.com.au/
On Facebook: https://www.facebook.com/design.centre.jbh/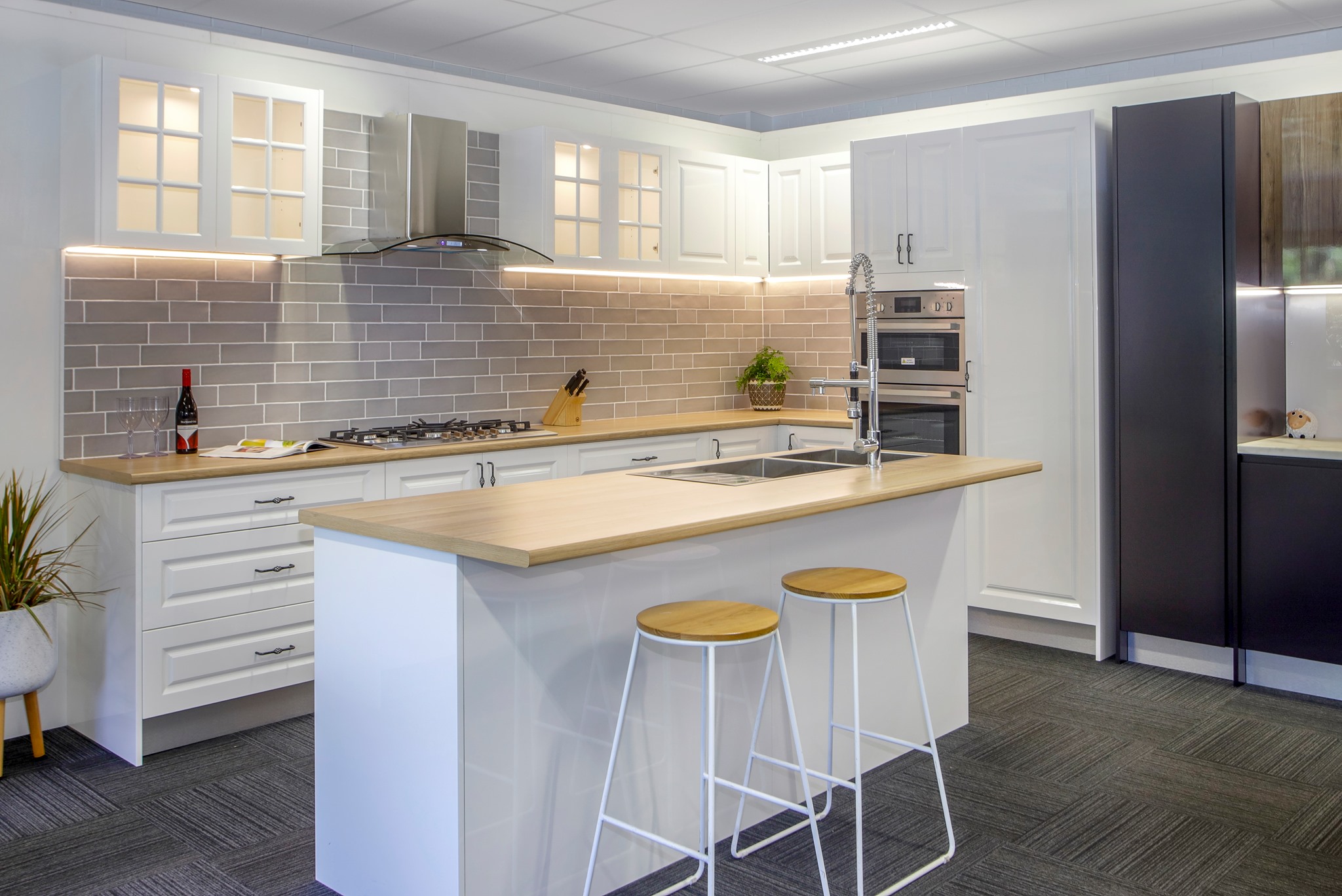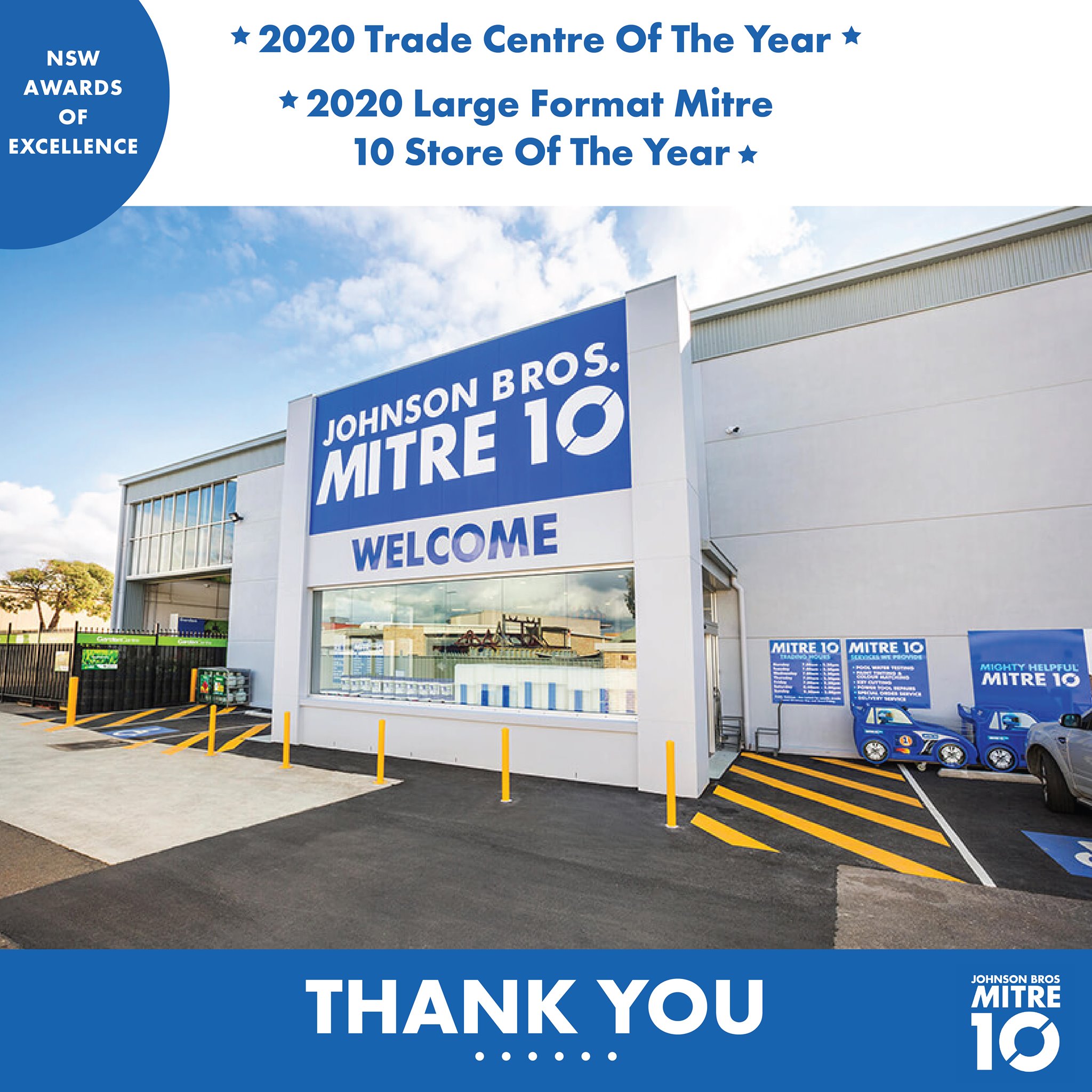 We want to thank all of you for supporting and trusting us through this 2020, without you we could not be receiving these two important awards.
Thank you for being our customer and thanks to all our great staff for making this possible especially though this full of surprises year.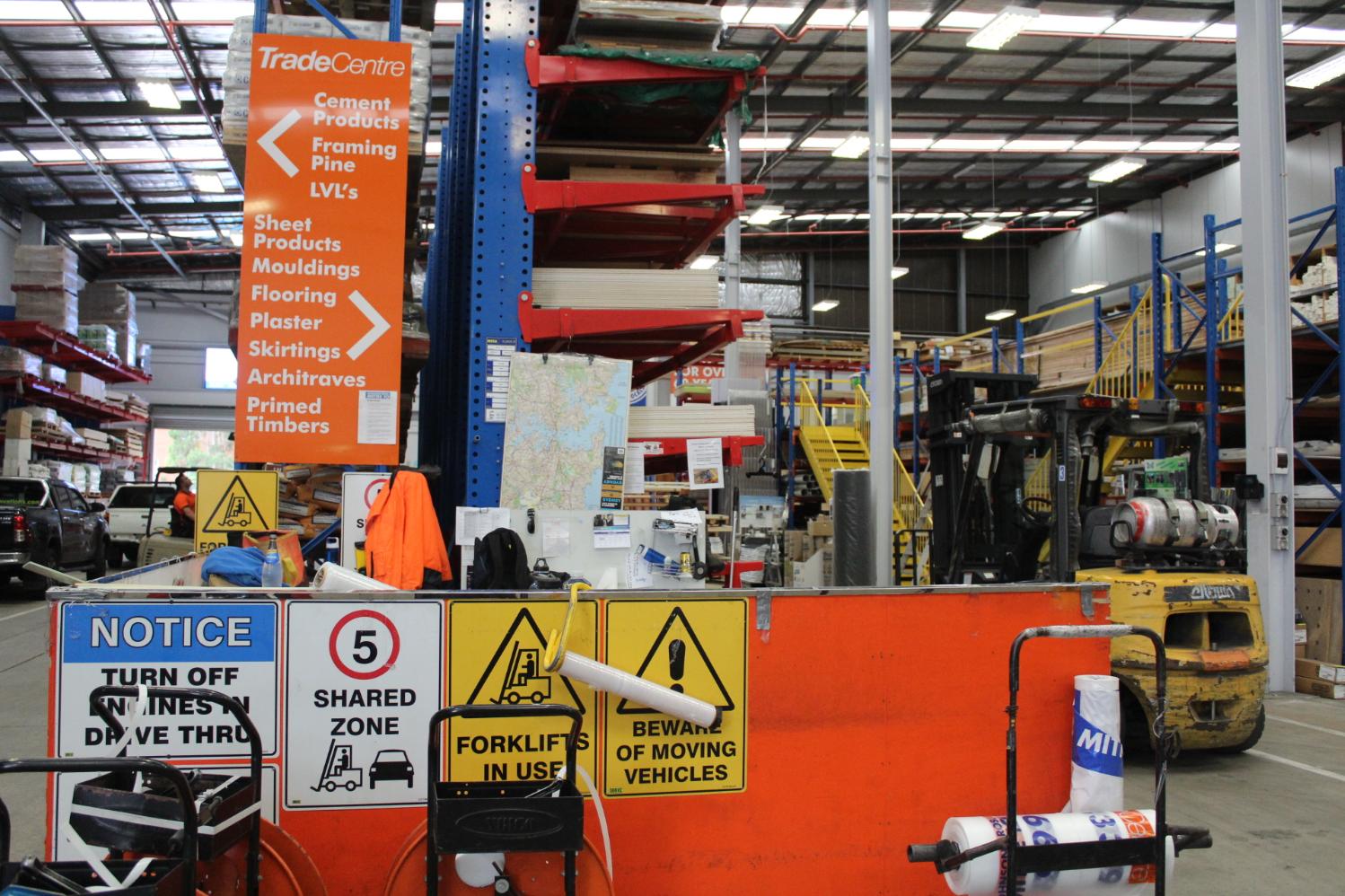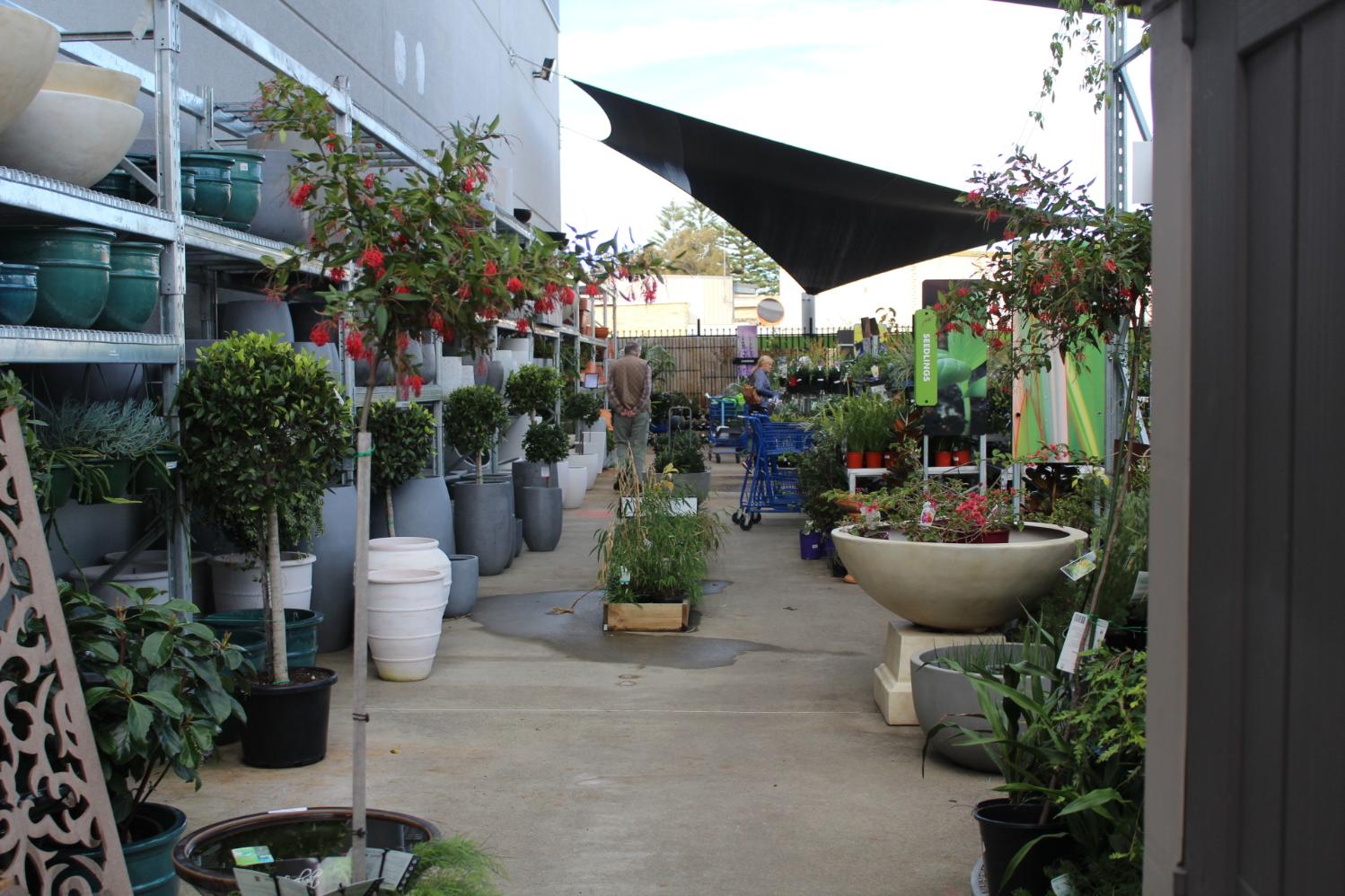 Green Life Garden Centre at Johnson Brothers Mona Vale has a great stock of seedlings, native and other plants and all you need to get gardening in brilliant Autumn weather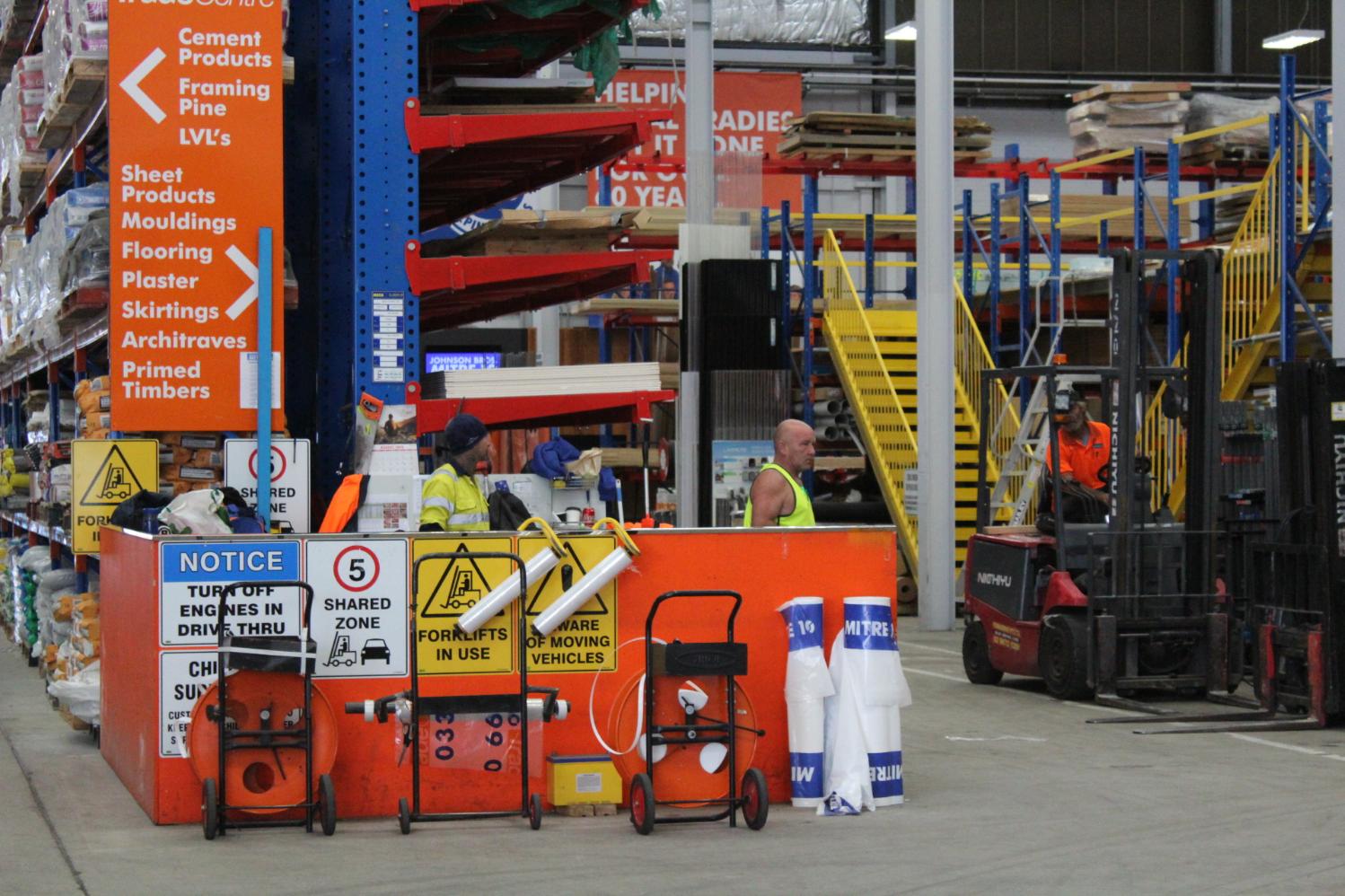 Johnson Brothers Mitre 10 Trade Centre at Mona Vale - everything you need under one roof.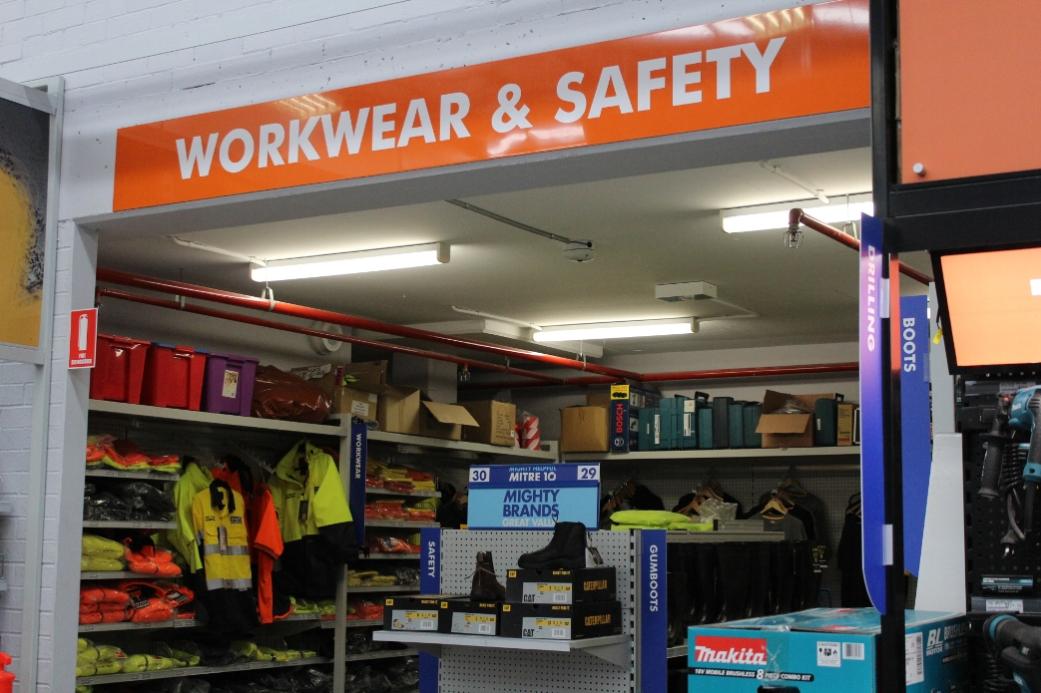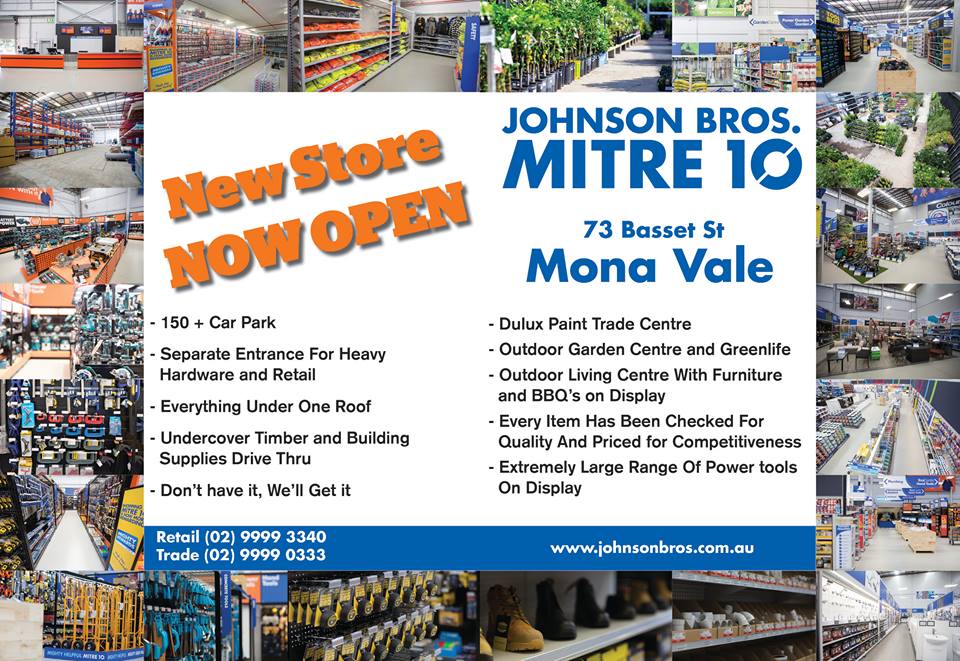 Johnson Brothers Mitre 10 New Store
73 Bassett Street
Mona Vale - Online Store: Jbhmv.Com.Au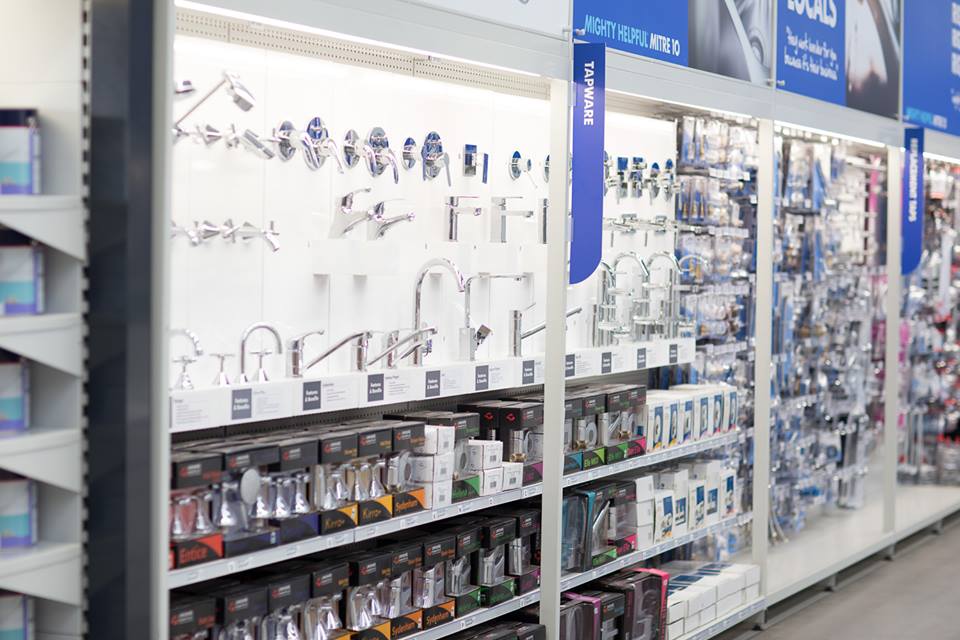 Products advice is available from the trained friendly staff at Narrabeen, Mona Vale and Avalon Johnson Brothers Mitre 10.
Click on logo to visit Johnson Brothers Mitre 10 website
Johnson Bros Mitre 10 - Avalon (02) 9918 3315
Johnson Bros Mitre 10 - Mona Vale (02) 9999 3340
JBH Timber & Building Supplies (02) 9999 0333
JBH Fencing & Landscape Supplies (02) 9970 6333
www.johnsonbros.com.au Online store: jbhmv.com.au

John, Bob and Robert Johnson, 2013 - photo by A J G.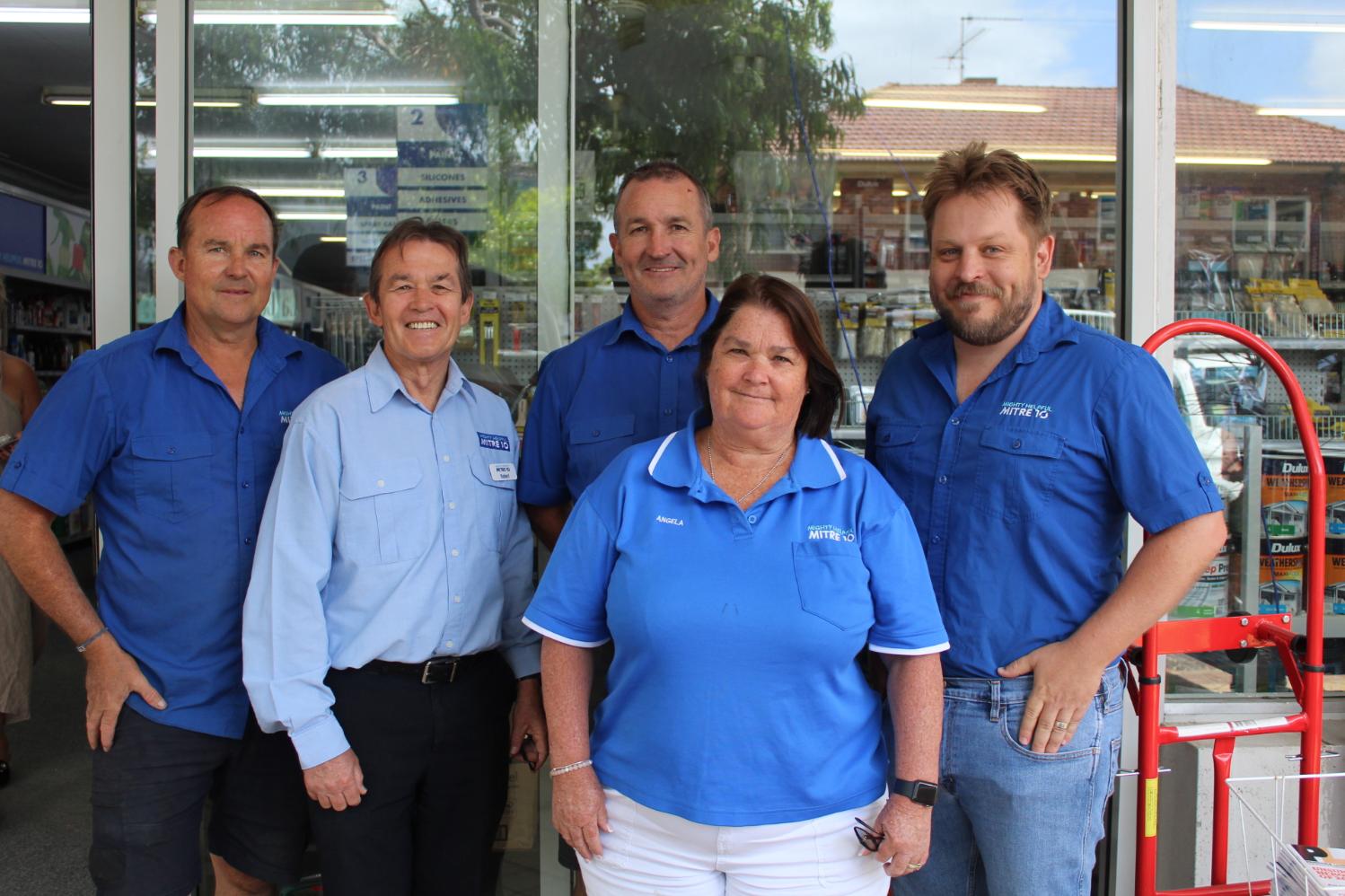 December 2020 - photo by A J G.
Important
All information and tips in this publication are of a general nature only and neither Johnson Brothers Mitre 10 or Pittwater Online News does not warrant the accuracy or completeness of the information and tips in this publication. This publication is not intended to be a substitute for expert advice.
Johnson Brothers Mitre 10
advises you to always consult an experienced and qualified person when undertaking jobs of this kind (including consulting a qualified tradesperson such as an electrician or plumber where relevant expert services are required).
You should also consider any safety precautions that may be necessary when undertaking the work described in this publication (including wearing any necessary safety equipment such as safety glasses, goggles or ear protectors or hard hats). The information and tips in this publication are provided on the basis that
Johnson Brothers Mitre 10
and
Pittwater Online News
excludes all liability for any loss or damage which is suffered or incurred (including, but not limited to, indirect and consequential loss or damage and whether or not such loss or damage could have been foreseen) for any personal injury or damage to property whatsoever resulting from the use of the information and tips in this publication.
Pittwater Online News and
Johnson Brothers Mitre 10
also advises there may be laws, regulations or by-laws with which you must comply when undertaking the work described in this publication. You should obtain all necessary permissions and permits from council and/or any other relevant statutory body or authority before carrying out any work. Major projects published in this publication always list these and/orlinks to where you may research what your own project requires to meet regulations.