July 27 - August 2, 2014: Issue 173
Winter Draughts Fix
Cold weather, really cold weather, is when you notice every little draught that comes through all those little cracks. Not only can these cause dampness and rot to build up, they can also ensure you wake up with a sniffle, that becomes a cold, that becomes a flu when you'd rather be out and about, enjoying crystal winter weather. An open window for fresh air is a little different to finding yourself sitting in a draught, especially when night time temperatures can drop to 3 degrees. Recent studies have shown that draughts such as these can drive up your power bills from between 5-30%!, so it's worth spending a few hours attending to these chinks in your warm Winter armour so good health as well as extra dollars for Summer holidays are assured.
This week we provide a few tips and some information on products that can help fix those gaps and protect you and your children from draughts and cut down on the expensive bills that can result.
Ceilings – Insulation
Heat rises, so if you don't have ceiling insulation then much of the money you're spending running a heater, wether gas or electric, will be floating away. Installing insulation batts is also a plus in hot seasons as they can keep you cool too. Installing insulation batts is fairly easy and a relatively cheap way of keeping your home warm or cool – please ensure you read the instructions and wear garden grade gloves, not disposable plastic ones, and a filter mask and goggles when installing. Also ensure you have a well lit area if working in your ceiling so you may see clearly you are installing batts closely.
Right: Arlec 22W LED Worklight – currently on sale - 240V/ 60Hz. 1500 Lumens. $69.00
Floors
Apart from placing rugs on bare floors if you prefer slate or timber flooring there are a few options for keeping the draughts away from toasty feet. If you have pulled out old carpet and chosen to have bare floors for their appeal or because a family member has dust allergies, you may have gaps under doors where this carpet once ran. These gaps into other rooms will increase your power bill as, once again, the warmth is simply seeping into these areas from the main rooms that are being heated.
You could make door snakes, complete with googly eyes, but there are also a variety of what is called 'weatherstrips' that you can buy and install fairly easily.
Windows - sealing
Having your window open an inch or two during winter for some fresh air is different to finding your windows are whistling at odd hours due to their seals deterioration. With old windows, the glazing putty may have grown brittle and fallen away, leaving the glass rattling in place. Double-hung sashes of wood windows can shrink with age and wear, letting in cold air. Even newer vinyl or aluminum windows may have worn-out gaskets and weather stripping.

Left: SELLEYS NO MORE GAPS (FROM $3.90 MULTIPURPOSE) - 475g.; White., Highly flexible. Multi-purpose gap filler. Paintable.
Old window sashes shrink with age, leaving plenty of room for drafts. For a quick fix, apply rope caulk to any cracks. This soft, sticky stuff can be moulded to suit the gap — and removes easily at the end of the season.
Replace loose or missing glazing. The glazing putty that seals window panes can crack and fall out with time. Doing a great job of glazing takes practice, but even a mediocre job will do a lot to eliminate leaks.
1. Begin by removing all the old putty.
2. Detach the pane and add a bed of fresh putty.
3. Gently press the glass into the putty and add glazing points — small metal points that push into the sash to secure the pane; push points into place with a flat-bladed screwdriver.
4. Apply a long thin roll of putty and use a clean putty knife to smooth it in place.
Architraves around windows and doors are also a common source of draughts with huge gaps and cracks behind them. These are a quick and easy DIY job to fix - grab some gap filler rod and some caulk and seal these gaps.

Right: SELLEYS NO MORE BIG GAPS EXPANDING FOAM; 750g. For filling holes or cavities. Interior and exterior use. $16.00 - great around pipes that may be causing draughts under your home
A few other $ and health saving tips – even during the cold months
If you don't require scalding water and heaps of steam – turning down your water heater's thermostat to 120 °F, 48.89 °C., will save water heating costs by 6% to 10%
Check heater Thermostat before leaving home – turn it down: if you have an oil heater/internal heating throughout your home, or even a model that affixes to a wall, check the temrpature before you leave home and turn it down. The cat or dog may like the 'summer indoors' feel, but if your home is sealed properly it will retain some of the morning or evening warmth and as most households spend 50 to 70% of their energy budgets on heating and cooling, ensuring the heater is not running when nobody is there is going to cut down on this bill.
Blinds and curtains – are not just to make windows look attractive – heat goes out your panes of glass during Winter as much as it comes through during Summer – draw those curtains, close those blinds.
The Johnson Brothers Mitre 10 new catalogue is out, and runs until August 3rd: crammed with great Winter Specials at:www.mitre10.com.au/catalogue and a great competition to accompany the return of the ultimate DIY'ers show THE BLOCK which begins again this Sunday!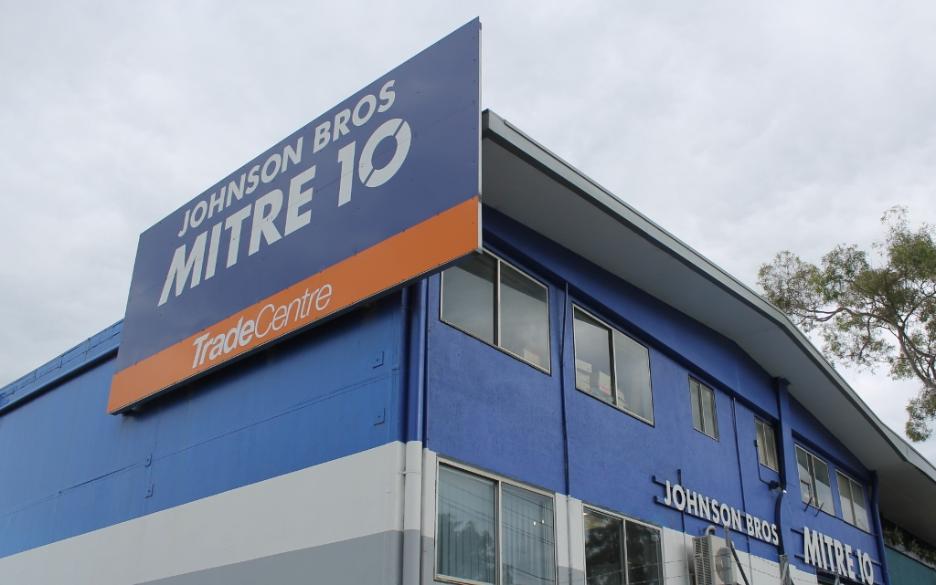 Products advice is available from the trained friendly staff at Mona Vale and Avalon Johnson Brothers Mitre 10.
Click on logo to visit Johnson Brothers Mitre 10 website

Copyright JBH Mitre 10, 2013. All Rights Reserved .