March 1 - 7, 2020: Issue 440
DIY Privacy Screen In 2 Hours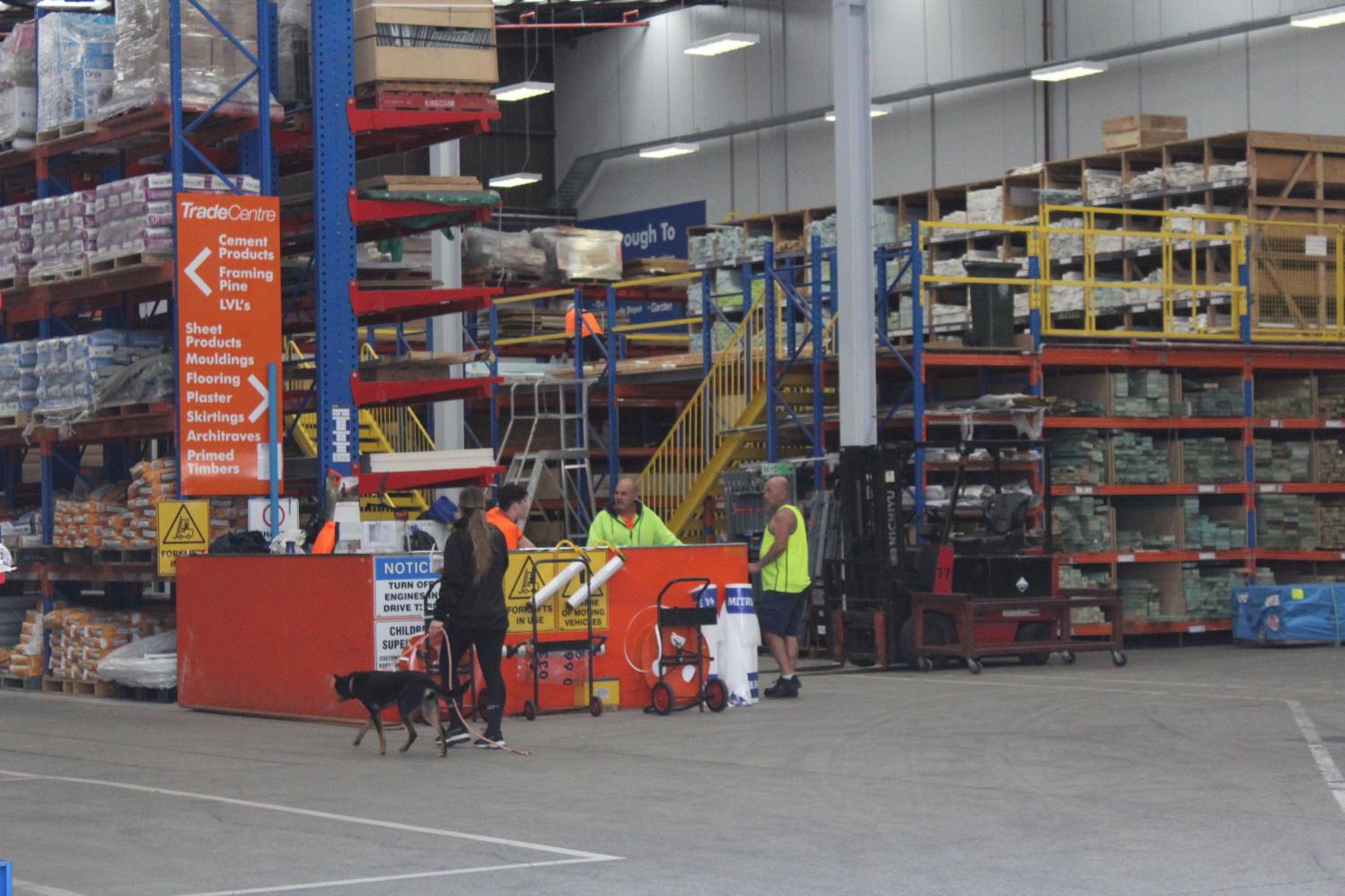 The Johnson Brothers Mitre 10 Trade Centre at Mona Vale stocks everything you will need for this project.
While on the JBH Mitre 10 Trade Centre - On Wednesday the 12th of February 2020 the Johnson Bros were awarded as the best Trade store in the country. Another reason to visit Johnson Bros Mitre 10 Trade Department at Mona Vale for further information on all your screening options. Their sales staff are ready to help you with your project.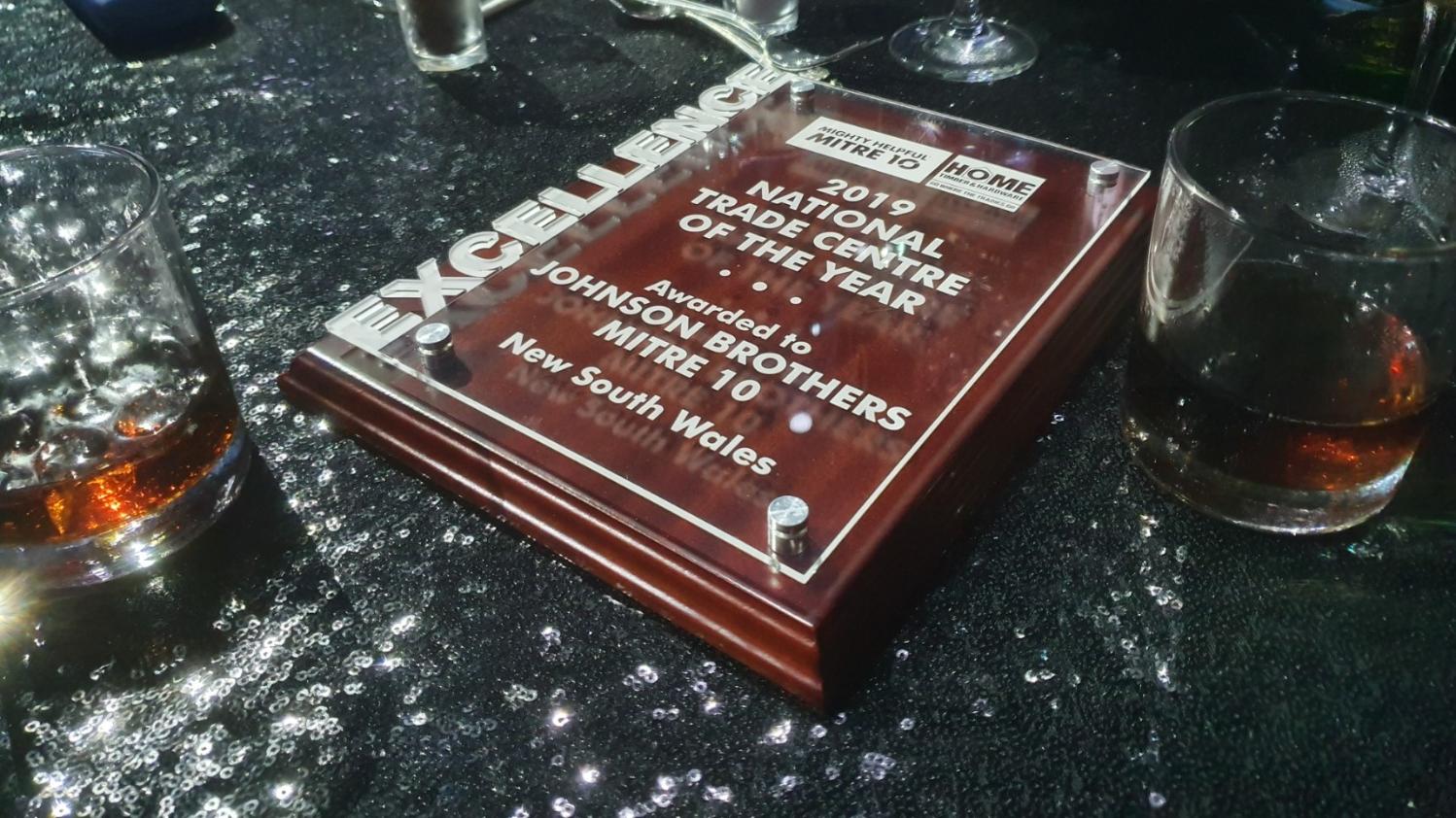 Privacy screens are, as the name suggests, great for creating private areas whilst still allowing light and air through. The first step in erecting privacy screens is to make sure that it complies with council regulations. Privacy screens are generally permitted if they are not higher than 2.5m above existing ground level, no longer than 5m, are located in the rear yard and more than 900mm from lot boundaries. There are other restrictions, especially relating to balconies and decks. Please ensure the one you plan to erect works to compliance stipulations.
Once you have worked out the scope of your screen, you will need to determine the material it is to be constructed with. If you are erecting a freestanding one, posts are usually either galvanized metal, treated pine or hardwood. Treated pine is the most common material used as it is easy to work with and durable.
If the post is going to be placed in the ground, ensure the pine is treated to hazard level 4 (H4). To increase the life of your posts, consider using post shoes which keep the end of the post out of the ground. These post shoes are usually either bolted to concrete footings or the concrete footings are formed around the post shoes. If the posts are being sunk into the ground, allow at least 600mm below the ground.
Whichever method you use, ensure the posts are vertical in all directions using a spirit level. Use temporary bracing to ensure the posts stay straight whilst any concrete used is allowed to set. There is no hard and fast rule for spacing between posts, however, consideration must be given to the type of material used for screening, the length of the screen and the aspect of the screen. Being a natural product, timber will be affected by the environment more and will need more support. The closer together the posts are, the more stable the screen will be and will look better longer. The distance between posts should be from 1.2m to 2.4m.
The one exampled here took only a few hours to do and was placed to provide privacy for neighbours as well as the residents. This was placed between existing posts, to which two strips were attached onto which boards could be placed and secured. That leads to choosing what materials you should use for making your privacy screen.
Timber is the most common material used for screening, and there are a number of species of timber which are manufactured into section sizes suitable for use as screens. Composite timber and plastic products are also available and are becoming more popular as people become aware of their advantages.
Let's start with timber. In treated pine, there are a number of sectional sizes available. There are decking boards which are 70x20mm or 90x20mm and generally come in a set length. With set length boards, wastage is generally kept to a minimum with less off cuts. Treated pine decking does however have ribs on one side, which can make one side of your screen less attractive than the other. Some other options in treated pine include using the structural timbers which are "laser cut", or "rougher headed". These timbers have fine grooves machined along the timber. Sizes available for screening are 70mmx35mm, 70mmx45mm, 90mmx35mm and 90mmx45mm. These sizes offer a chunky look, and because of their thickness, have a bit more stability. They will have knots and other defects visible.
For a smooth finish in treated pine, choose Finger Jointed treated Pine. Finger jointed pine is made up of small pieces of pine joined together to form longer pieces. The advantage of this process is that any defects in the timber have been cut out, is straight and is stable. Johnson Bros Mitre 10 stock Design Pine, one of the market leaders in these products. There are a number of sizes available including;
42mmx18mm, 66mmx18mm, 90mmx18mm, 42mmx30mm, 66mmx30mm and 90mmx30mm. Design Pine comes pre-finished with a blue primer, ready for painting.
Hardwood used as screening looks great, is durable and is used when you want the natural timber look. The popular sizes of hardwood used for screening are 42x19mm, 70x19mm and 86 (or 90)x19mm. When choosing a species to use, we recommend durability class 2 hardwoods such as Northern Box, Spotted gum, Merbau or Black Butt, or durability class 1 hardwoods such as Iron Bark or Tallowood.
Care must be taken when choosing your hardwood, as the vast majority of hardwood will leach out tannins, leaving a brown tea like stain. This is particularly important when you have surfaces below the screen such as tiles, pavers or rendered walls. Northern Box is a good species to use in this instance as it doesn't leave any stains. If staining does occur, there are a number of products at Johnson Bros Mitre 10 which could help in the clean up.
Another feature of hardwood which should be pointed out is that they generally come in random lengths only. This means when you order hardwood screening, the wastage will be higher and you will have to order more than you need. The experienced staff in Johnson Bros Timber department in Mona Vale will be able to advise you on quantities required. If you are going to be building a deck in the same timber, the trick is to order the screening at the same time and pick out the lengths which will suit your post spacing first, thus reducing waste and cost.
Becoming popular for a number of reasons are WPC products. WPC stands for Wood Plastic Composite and is manufactured using recycled plastic and wood waste. It looks similar to wood but with the durability of plastic. It also does not require any coating and is thus maintenance free. Modwood is generally more expensive than timber initially, however savings are made through less wastage and not having to purchase finishing products for the life of the screen. The most popular and readily available WPC is Modwood, an Australian manufactured product. It comes in 4 colours, 2 finishes, and 3 sizes. The size commonly used for screening is 68x17mm which comes in 4.8m lengths, however the decking boards 88x23mm or 137x23mm (which come in 5.4m lengths) can also be used.
This is how we installed this privacy screen.
One: Measure the correct length inside the posts, check the length you have cut will sit flush, and then attach your inner strips to the posts - ;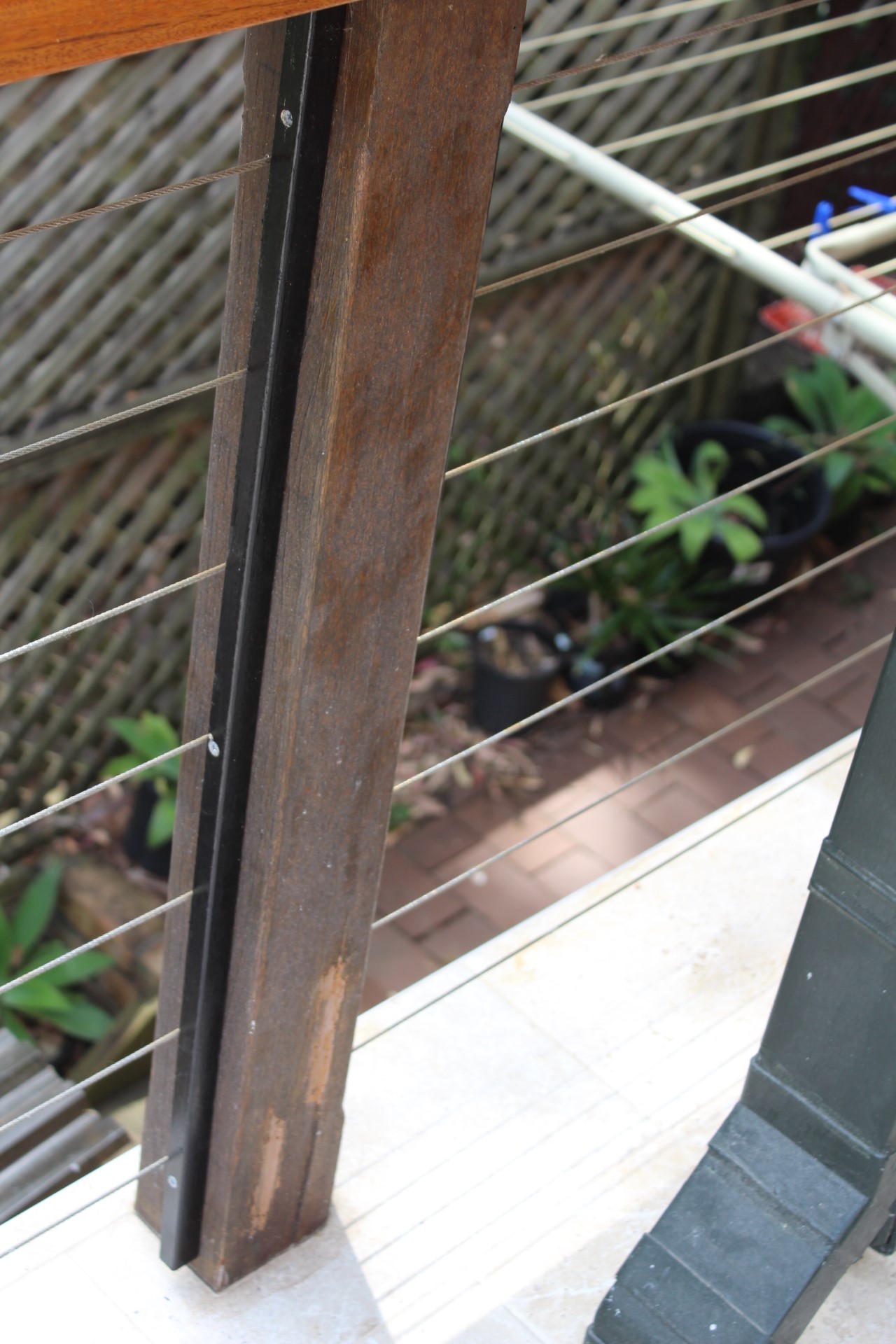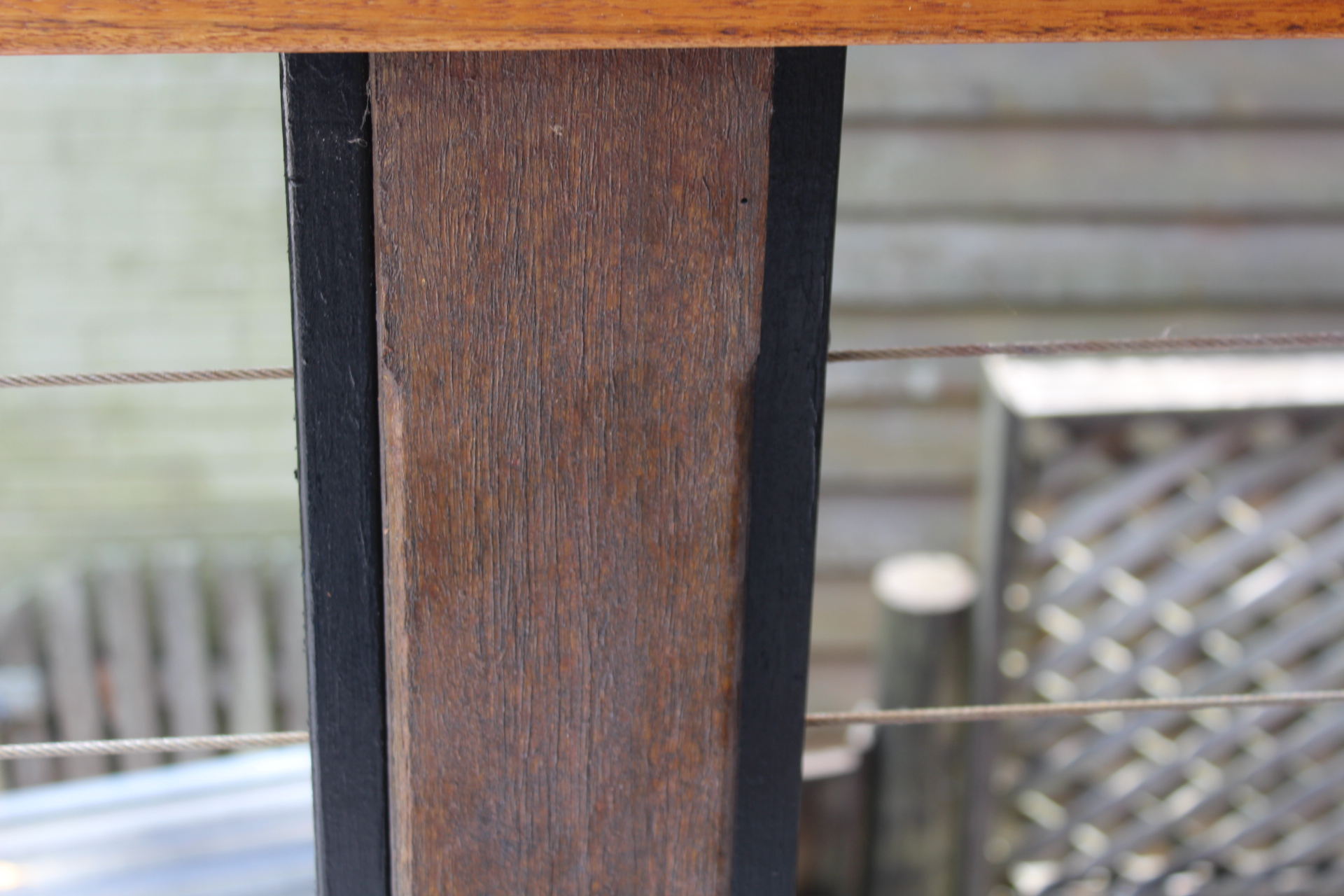 Two: Measure and Cut the length of the boards you will use to fit inside the slot then affix with screws - you can see we first stained the boards to prevent that dreaded drip of woodstain onto the surface below. That process actually took up over and hour of this 2 hour DIYer. Some of the boards used were recycled ones discarded when the area worked on was tiled -;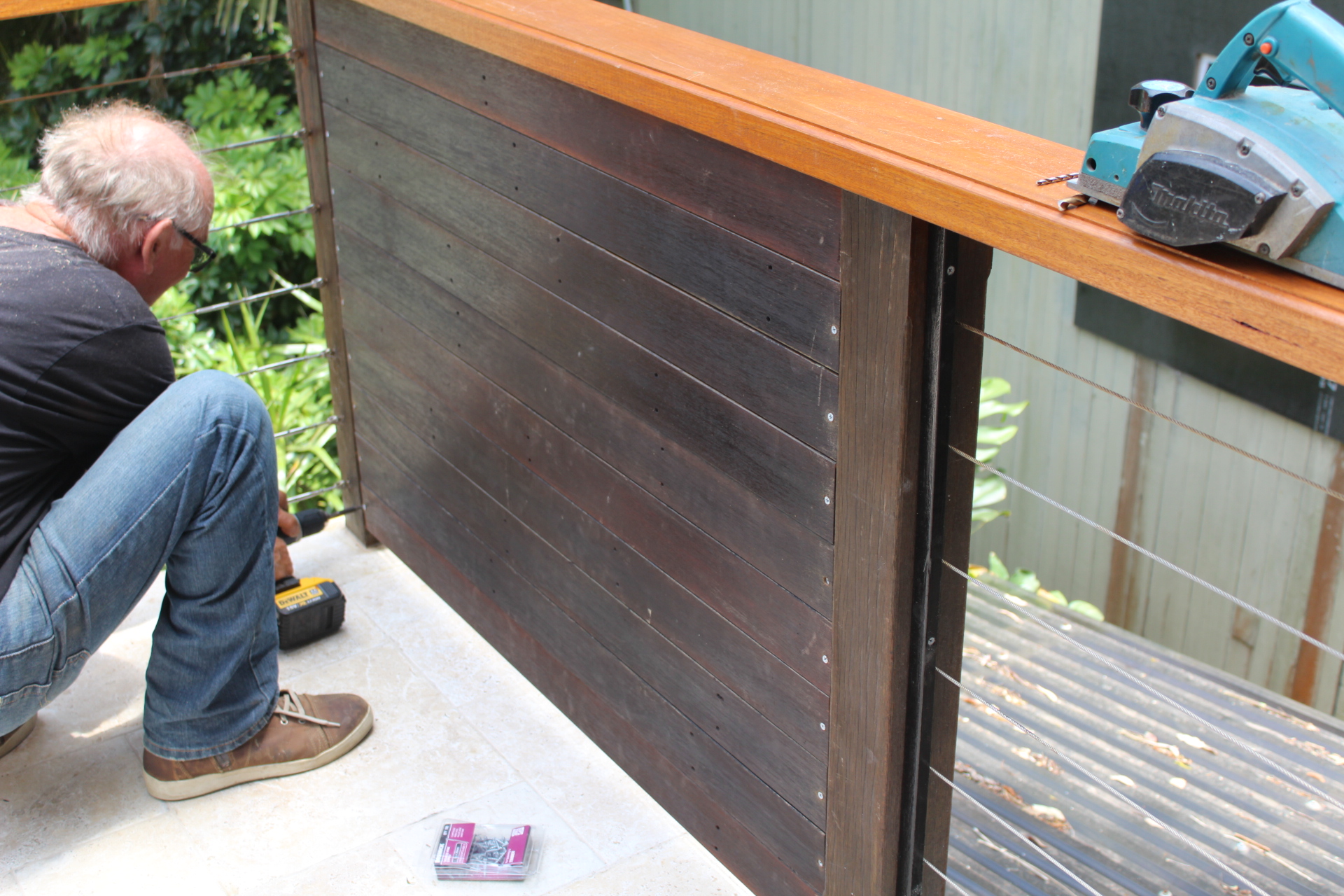 Three: fill in any holes (if you have recycled boards for this purpose) with a putty if you want, and cover the fixings with same, or just leave them as is.
Job done!
Johnson Brothers Mitre 10 Offers Some Great Tools And Products For This Project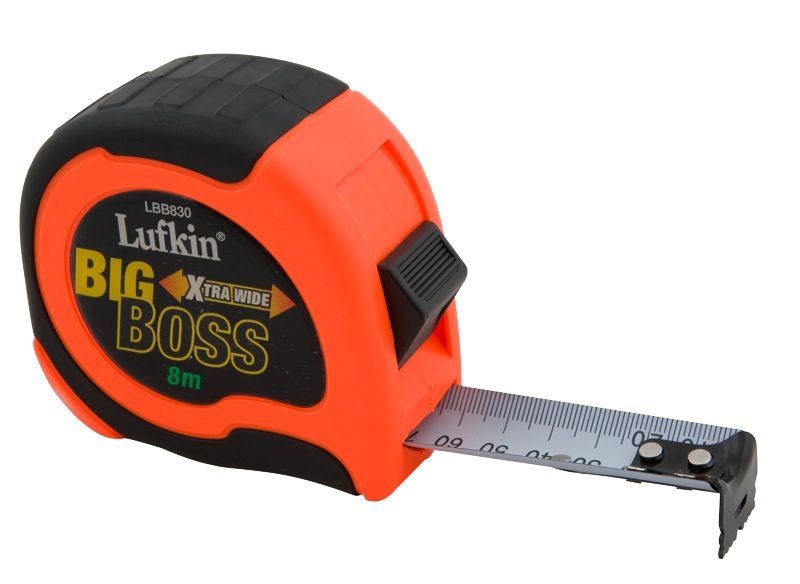 LUFKIN BIG BOSS TAPE MEASURE: $24.00
8m x 30mm. Extra-wide blade for increased durability.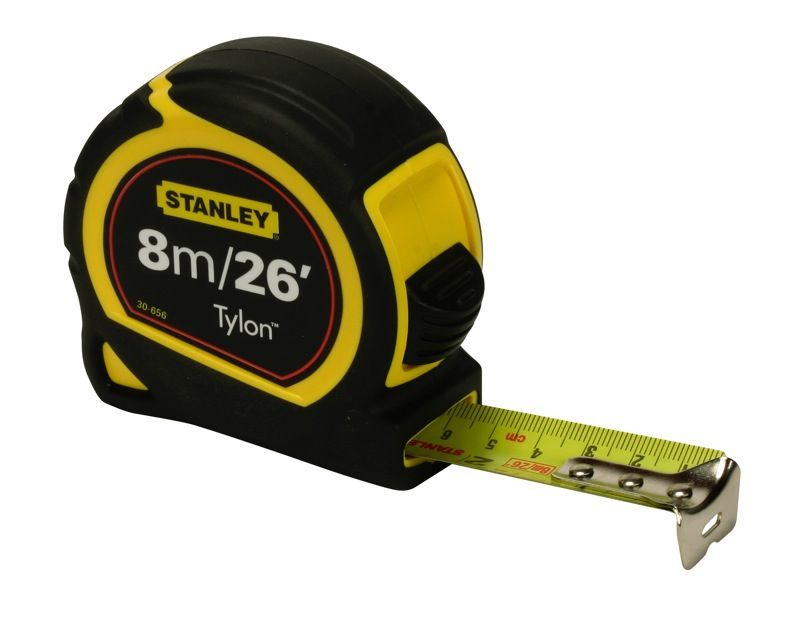 Stanley 8m/26' Tylon Tape Measure: $11.99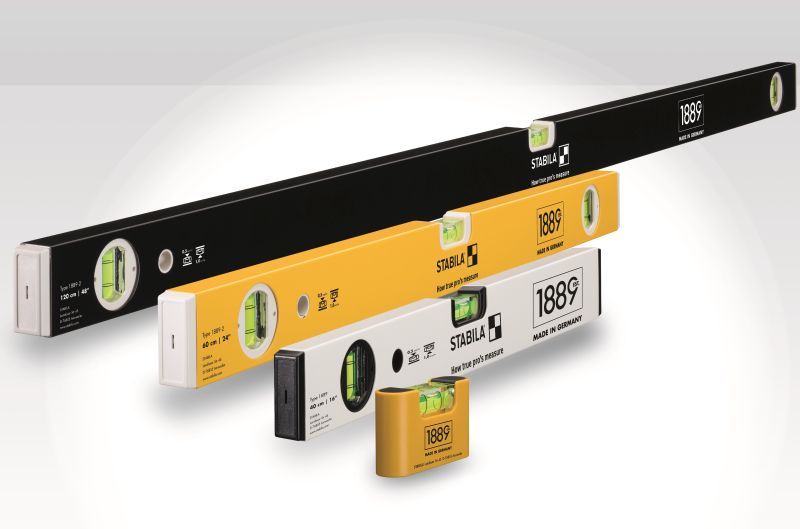 STABILA SPECIAL EDITION LEVEL - 4 PACK: $119.00
Non fade. Non leak. Electrostatic stable vials for lasting accuracy. Includes 70mm, 400mm, 600mm & 1200mm Levels.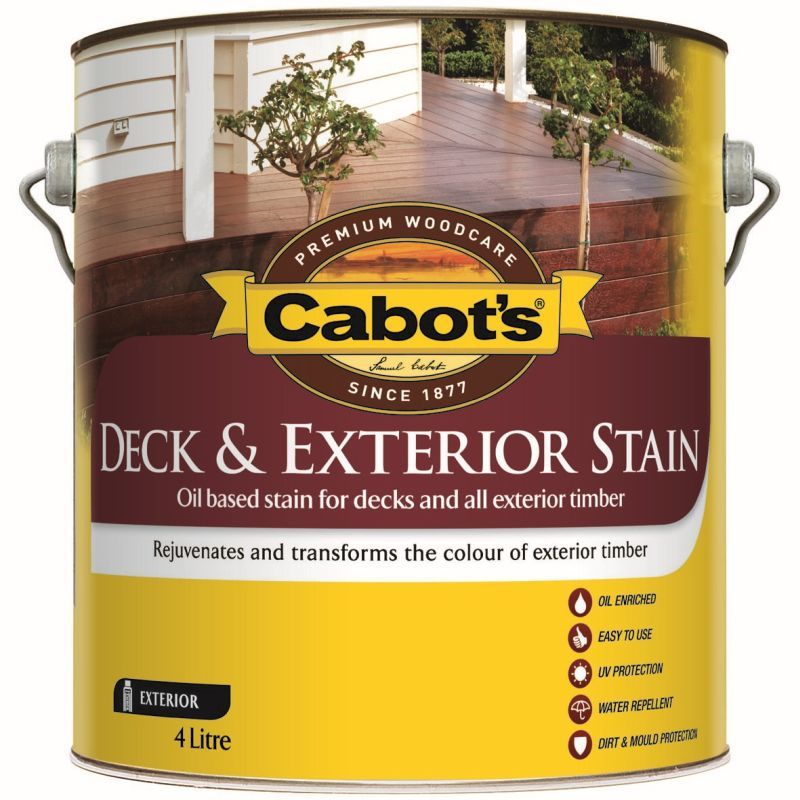 Cabot's Deck & Exterior Stain New Jarrah 4L: $89.90
Oil Based Deck and Exterior Stain is a durable stain which rejuvenates and transforms the colour of all exterior timber.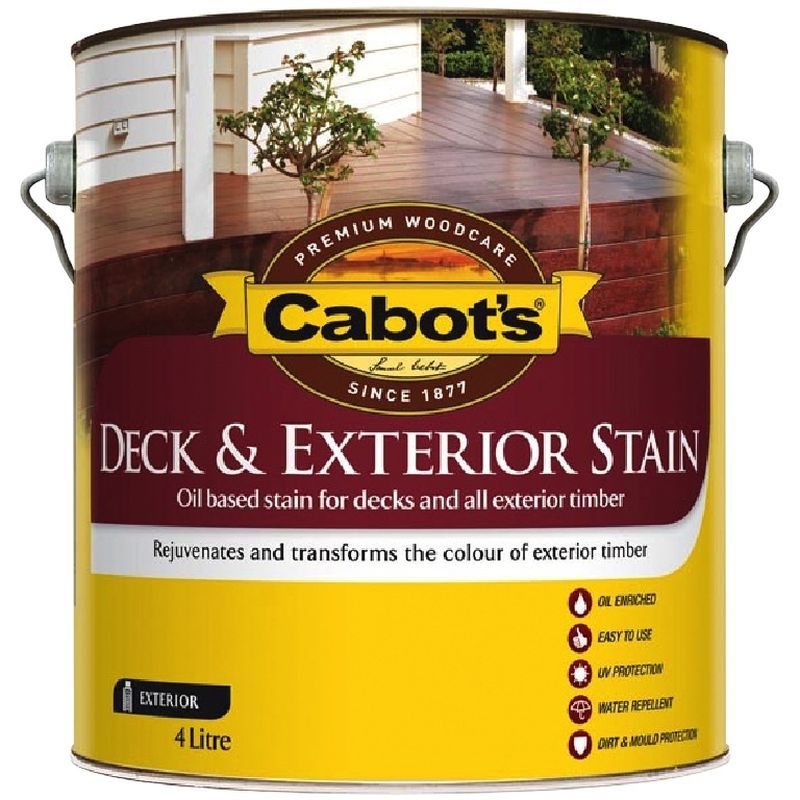 Cabots Decking Stain Merbau 4L: $89.90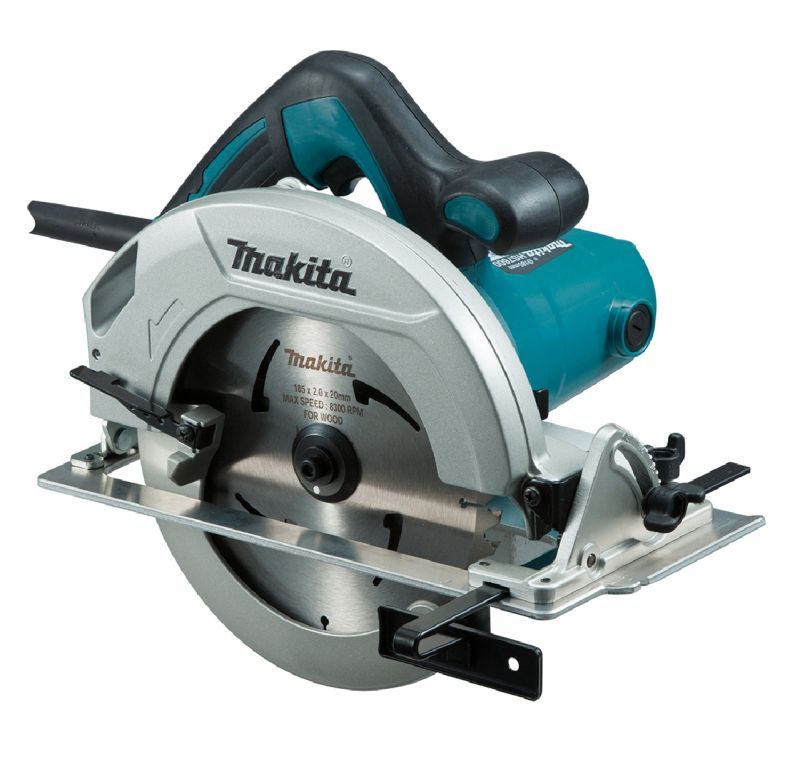 Makita 1200W Circular Saw: $109.00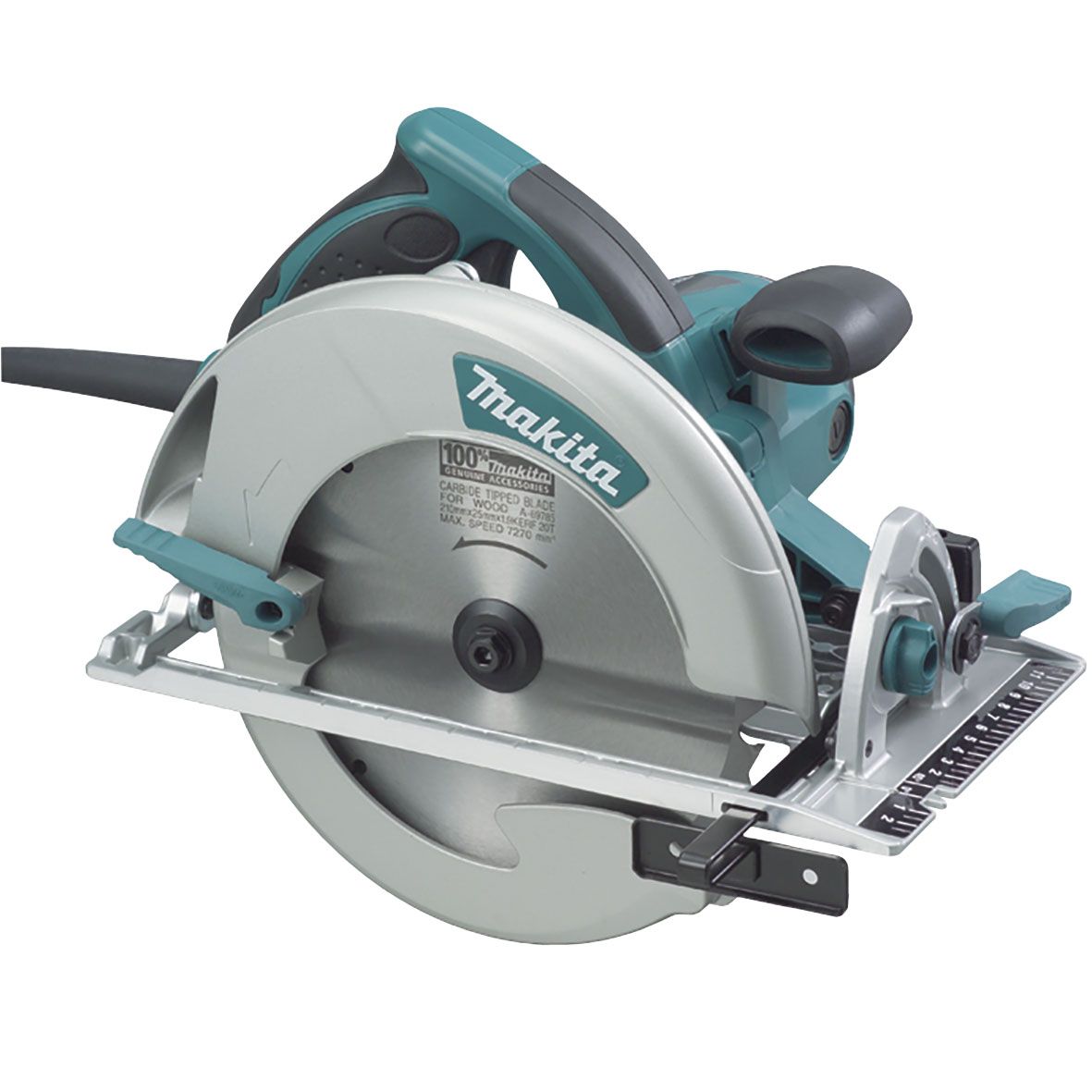 Makita 210mm 1800W Circular Saw: $389.00 - Blower function. Bevel adjustment.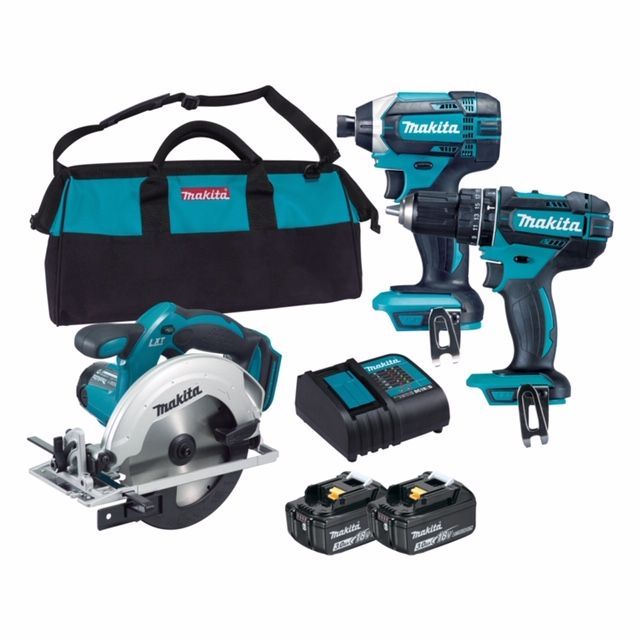 Makita 18V 3Pce Combo Kit: $439.00 - Includes Hammer Drill, Impact Driver, 165mm Circular Saw, 3.0Ah battery, charger & tool bag.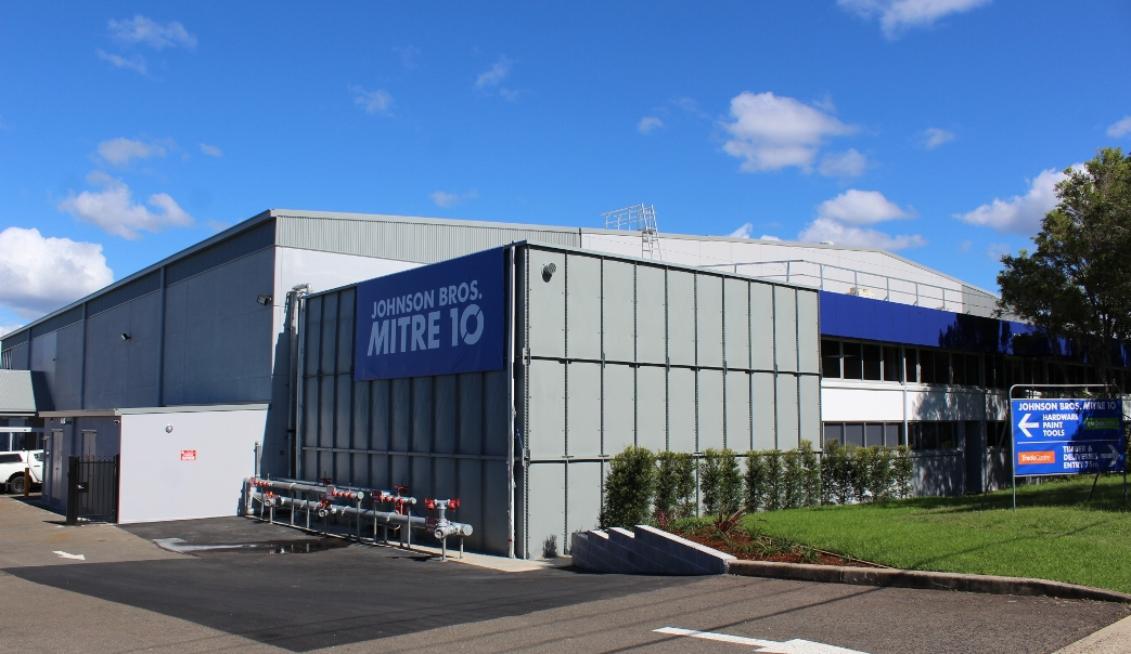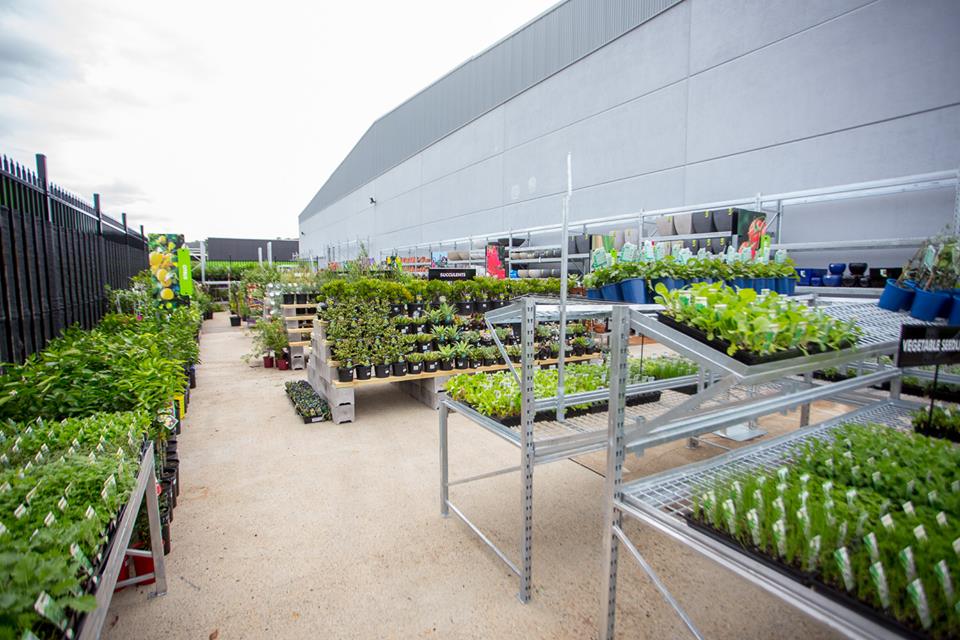 Green Life Garden Centre at Johnson Brothers Mona Vale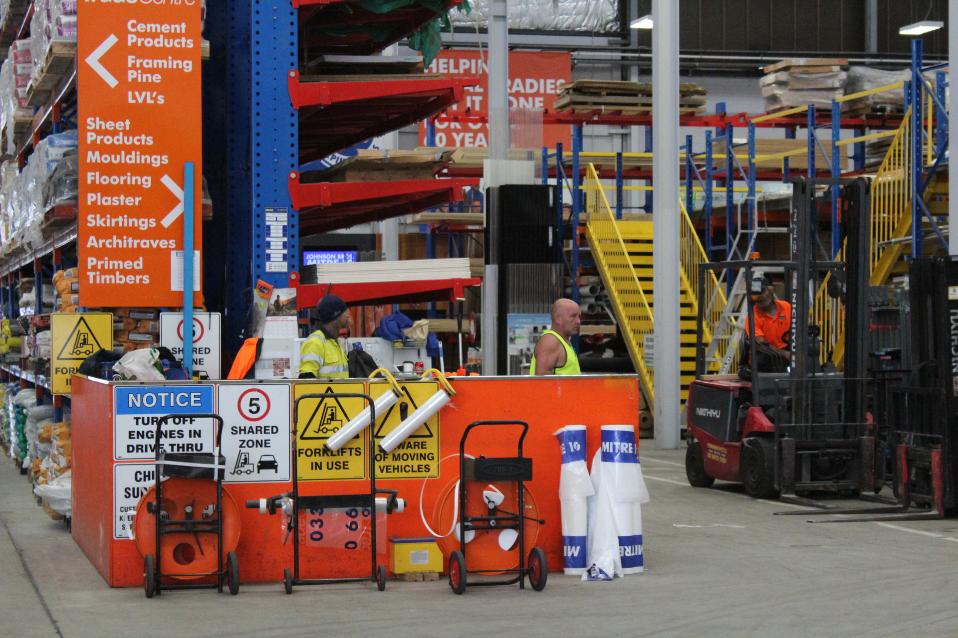 Johnson Brothers Mitre 10 Trade Centre at Mona Vale - everything you need under one roof.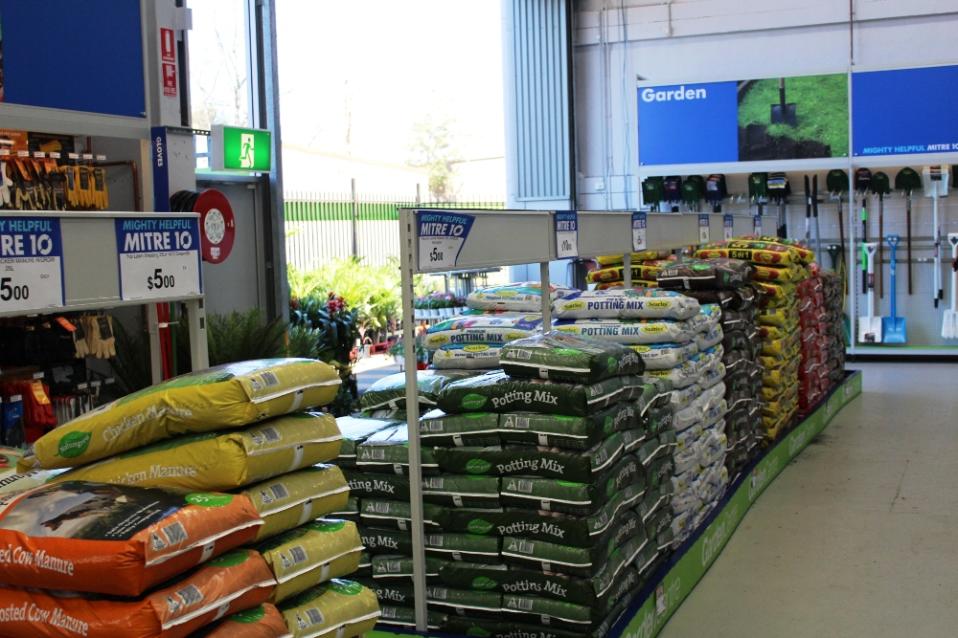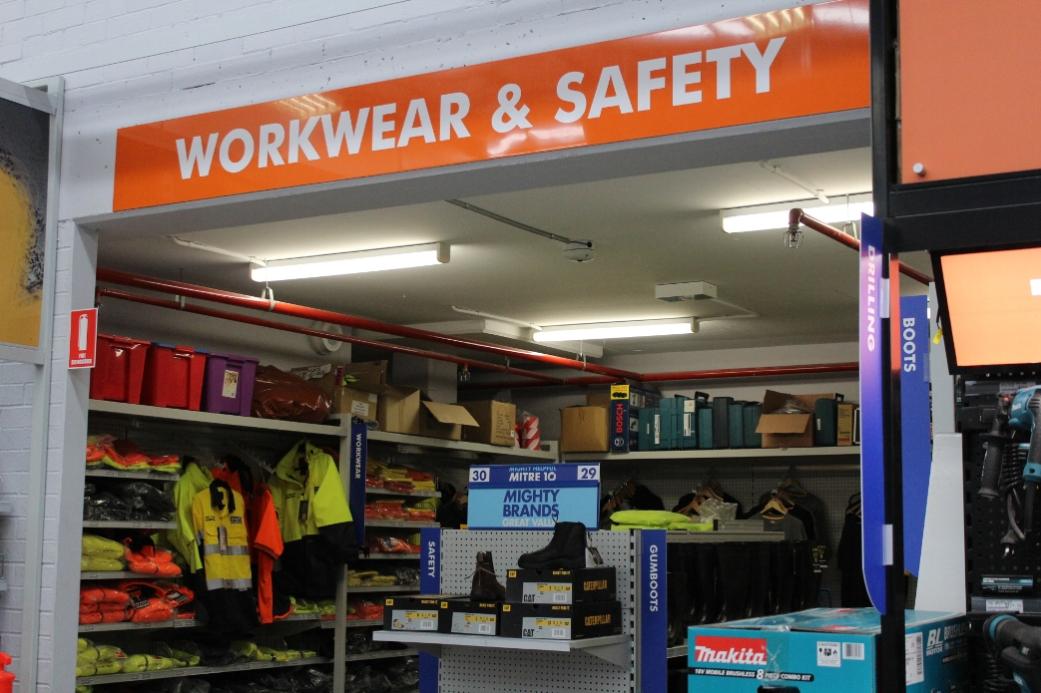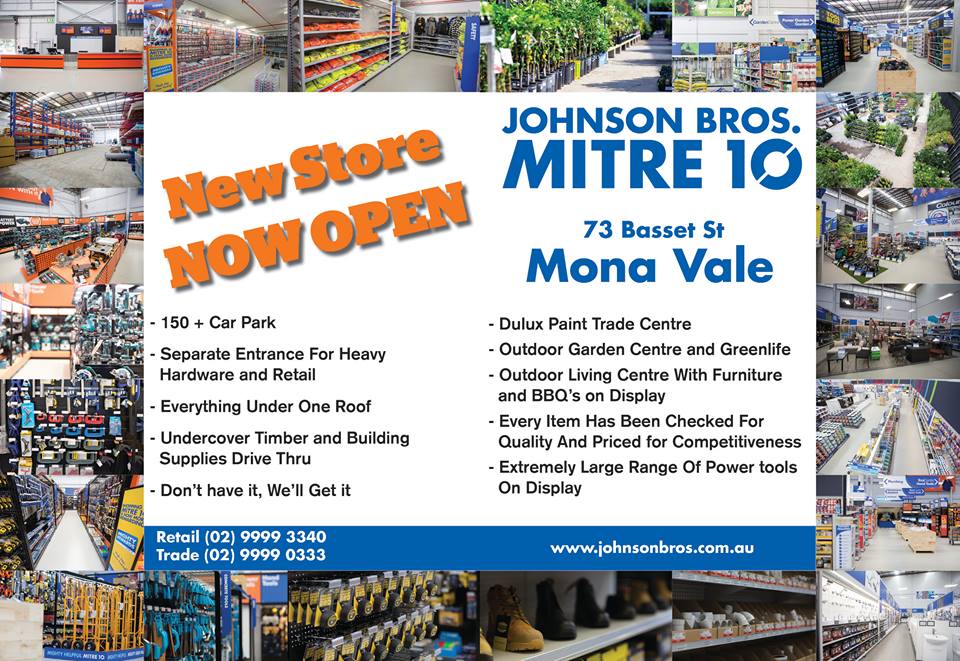 Johnson Brothers Mitre 10 New Store
73 Bassett Street
Mona Vale - Online Store: Jbhmv.Com.Au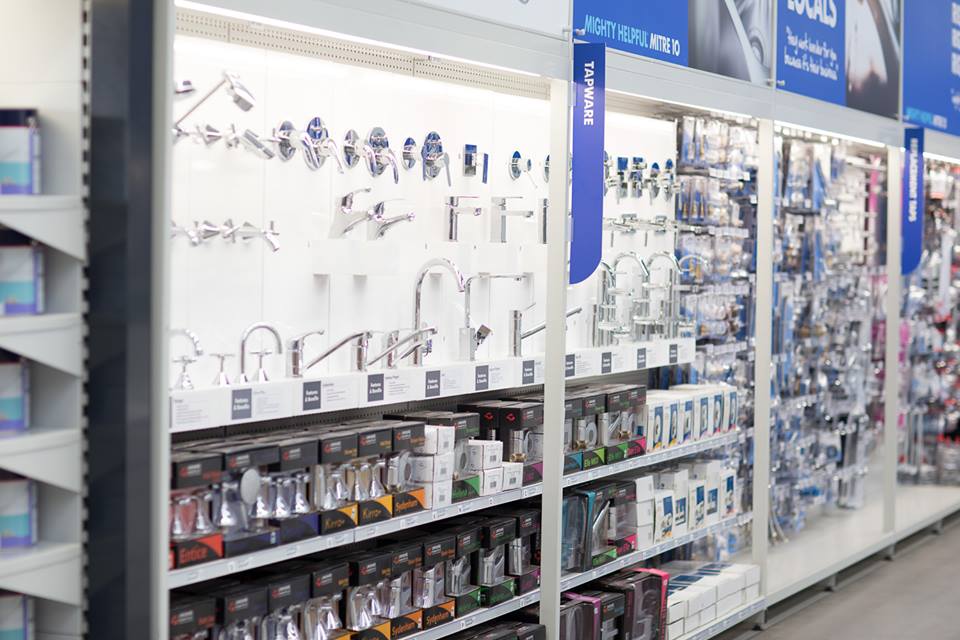 Products advice is available from the trained friendly staff at Narrabeen, Mona Vale and Avalon Johnson Brothers Mitre 10.
Click on logo to visit Johnson Brothers Mitre 10 website
Johnson Bros Mitre 10 - Avalon (02) 9918 3315
Johnson Bros Mitre 10 - Mona Vale (02) 9999 3340
JBH Timber & Building Supplies (02) 9999 0333
JBH Fencing & Landscape Supplies (02) 9970 6333
www.johnsonbros.com.au Online store: jbhmv.com.au

Important
All information and tips in this publication are of a general nature only and neither Johnson Brothers Mitre 10 or Pittwater Online News does not warrant the accuracy or completeness of the information and tips in this publication. This publication is not intended to be a substitute for expert advice.
Johnson Brothers Mitre 10
advises you to always consult an experienced and qualified person when undertaking jobs of this kind (including consulting a qualified tradesperson such as an electrician or plumber where relevant expert services are required).
You should also consider any safety precautions that may be necessary when undertaking the work described in this publication (including wearing any necessary safety equipment such as safety glasses, goggles or ear protectors or hard hats). The information and tips in this publication are provided on the basis that
Johnson Brothers Mitre 10
and
Pittwater Online News
excludes all liability for any loss or damage which is suffered or incurred (including, but not limited to, indirect and consequential loss or damage and whether or not such loss or damage could have been foreseen) for any personal injury or damage to property whatsoever resulting from the use of the information and tips in this publication.
Pittwater Online News and
Johnson Brothers Mitre 10
also advises there may be laws, regulations or by-laws with which you must comply when undertaking the work described in this publication. You should obtain all necessary permissions and permits from council and/or any other relevant statutory body or authority before carrying out any work. Major projects published in this publication always list these and/orlinks to where you may research what your own project requires to meet regulations.