January 27 - February 2, 2019: Issue 391
Mid-Summer Garden Care; when to water, mow, when and how to harvest that crop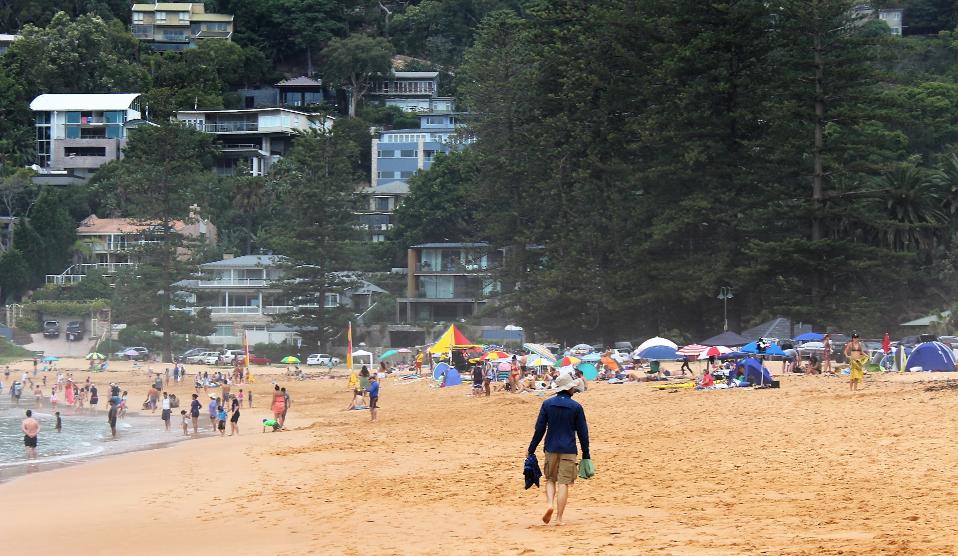 Hot steamy summer weather means we want all the windows open to let every cool sea breeze through, especially at night when the daytime temperatures have cooled down.
Visit: How to Keep Your House Cool During a Heatwave Without Using an Air-Conditioner
Unfortunately humid weather also means lots of fly and mosquitoes activity, and that persistent whining buzz won't let you sleep or means you may wake up with those itchy bites. Knowing how to build or fix a flyscreen at this time of year becomes a good DIY skill to have. There are also plants you can place in your garden that will reduce the amount of insects you don't want and encourage those you do.
Visit: Summer De-Bug: How to Keep Flies, Ants, Mozzies and Cockroaches where they belong - In the Garden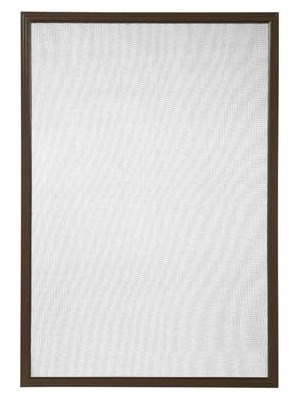 BUY RIGHT® INSECT SCREEN: $9.00
• 81cm x 2.05m. • UV stabilised. • Fibreglass.
Also available: 91cm x 2.05m - $11.00 and 122cm x 2.05m - $12.00
The other focus of hot weather is how to look after what grows in the garden so that it thrives. Watering of an evening or early morning so hot sun doesn't burn leaves during daytime is a practice most gardeners follow.
Visit: Installing a Garden Watering System
What about that lawn or that tomato patch though - what should we doing during these weeks to maintain these or protect them from a too intense sun so our green spaces stay green without using too much water and how do we shield that summer veggie crop?
How and When to Water
What you want in a healthy plant is deep root penetration, and the only way that you're going to get deep roots is if there is water down deep they're reaching for. When you do water, make sure that you get the soil saturated enough that the moisture percolates several inches down.
Some gardeners state that the best time to water is during or immediately after a rainfall, especially if the rain shower amounts only to a 5 centimetres or so of water. The reason for this is that you want to add sufficient water at the same time to ensure penetration down to 12-14 centimetres (5-6 inches). If you wait a day or two to water after a rainfall, you will be adding only surface water, which evaporates rapidly. With only frequent or light watering (or rain showers), a reserve of water in the soil will not build.
For the lawn watering for longer periods of time less often will promote deeper roots, greater drought tolerance and less maintenance. Watering your lawn in the morning when it is cool to allow more water to soak into the ground rather than evaporate is recommended by landscape gardeners and 2-3 times a week should suffice. Avoid watering in the evening to prevent fungus and disease.
There are also some excellent products available that can help your soil with retaining water.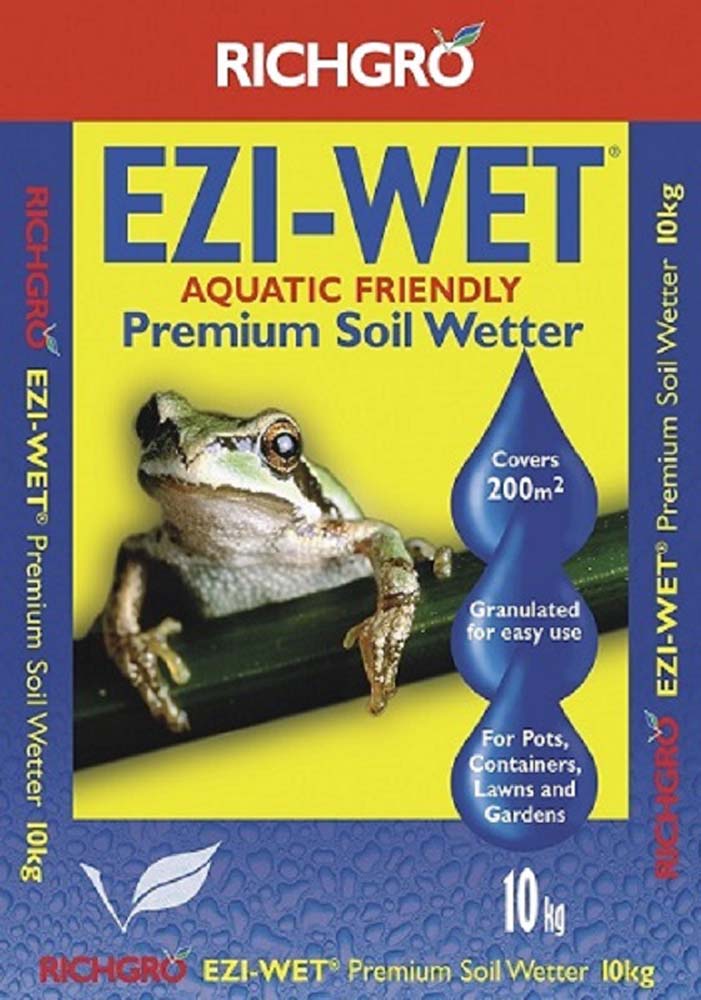 RICHGRO 10KG EZI-WET PREMIUM SOIL WETTER GRANULES: $18.00
• Allows water to get into the plants root zone. • For pots, containers, lawns & gardens.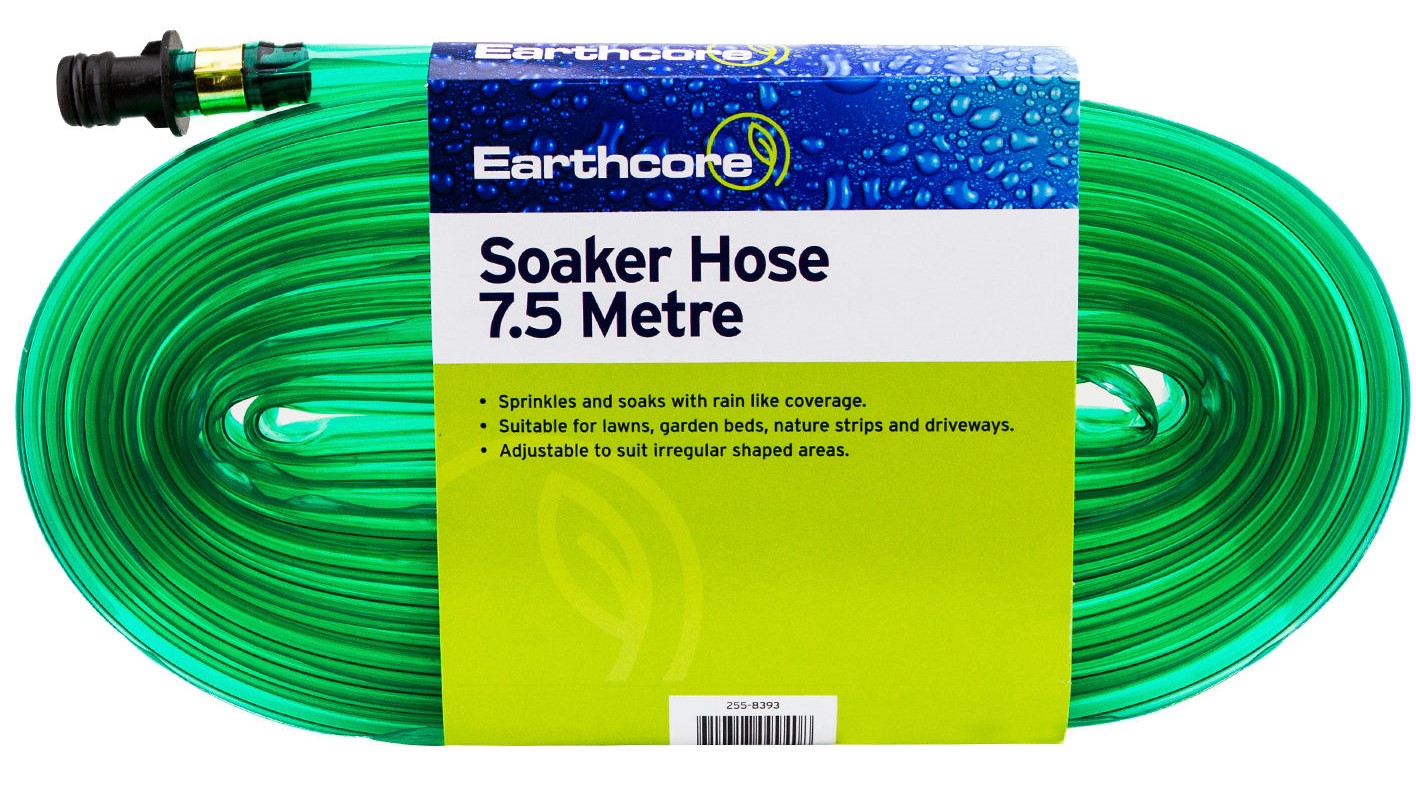 EARTHCORE 7.5M SOAKER HOSE: $9.00
• Ideal for spray pattern sprinkling or soaking. Also available: 15m - $16.00
Temporary wilting during the heat of midday does not mean that it's time to water. Some plants will go through a midday slump, which is an indication of the plant's natural adaptation to its environment. Take a look at how they are in the early evening and most of those wilted plants will have regained some turgidity. If they have come back do not water them unless they're due via your watering routine. Most vegetable gardens will need a frequent dousing during midsummer and possibly more if it has been very hot and there has been no rain. If you must water in the later afternoon do so at least a few hours prior to dusk so the water will not be sitting there overnight.

The average amount of water a tomato plant will require each week during Summer is around 3 litres twice a week - a good soaking. Vine plants such as peas need 3.5 litres twice a week whereas cucumbers will require just 3 litres over the week.
When deciding when and how often to mow the rule is to follow what the lawn is doing and if growing more in hotter weather then more mowing is required but don't cut more than one third of the leaf blade. Cutting your lawn too short can damage it.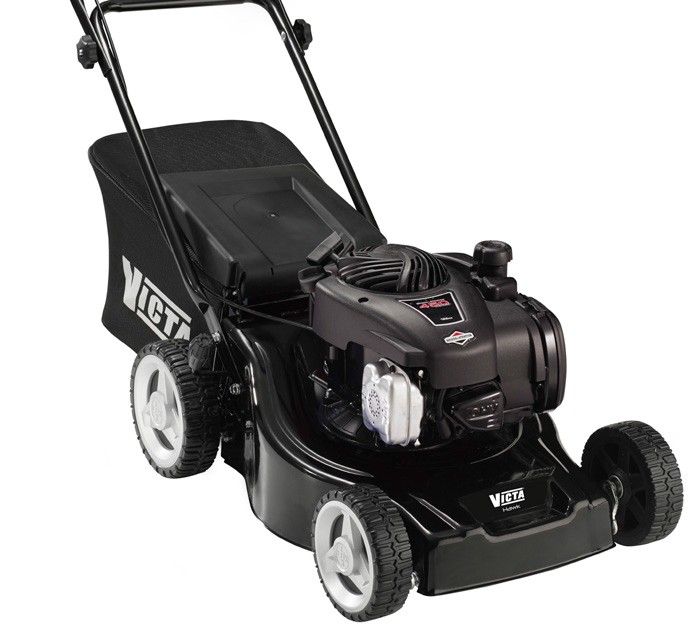 VICTA HAWK 125CC 16" LAWNMOWER: $359.00
Briggs & Stratton 4 stroke engine. Wide tread 6" & 7" wheels.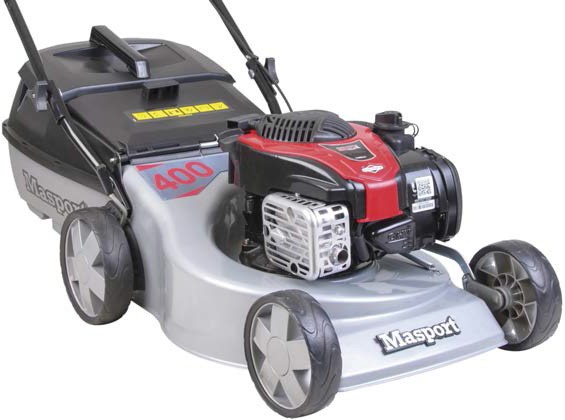 MASPORT 140CC PETROL LAWN MOWER: $399.00
• Briggs & Stratton engine, 2 blade disc system, adjustable mono bearing wheels & solid plastic catcher. Was Advertised in September 2018 at $449.00
Some Plants May Need a Little More Shade
Most vegetables love the sun and require between six and eight hours for good growth but too much can cause problems. Installing a shade cloth will help them cope with hotter conditions, especially in the afternoon. Tomatoes are also one of those Summer crops that should be watered in the morning as evening watering will promote disease.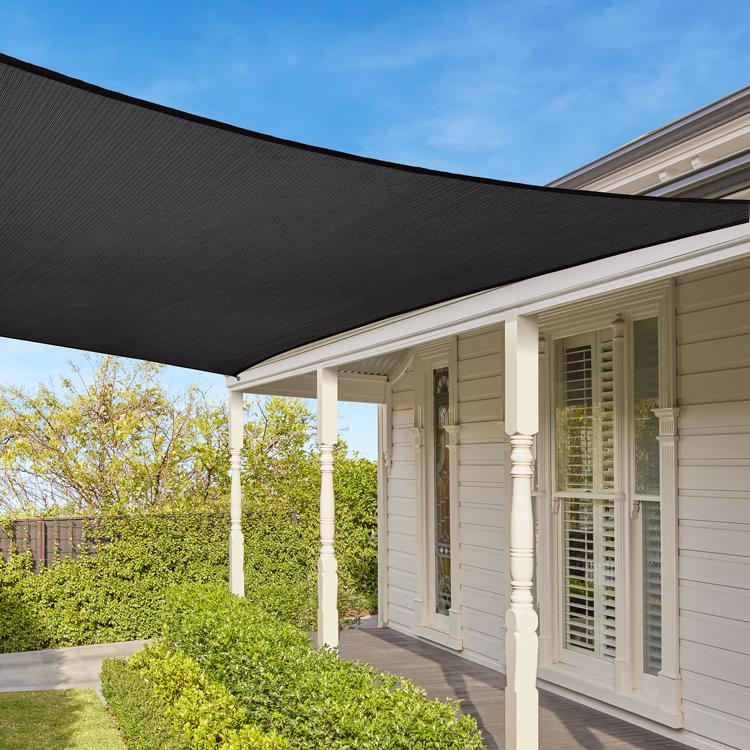 COOLAROO SQUARE SHADE SAIL: $119.00
• 3.6m. • Graphite or Beech. From the Get Stuck Into Summer Sale Catalogue - available until January 28th, 2019
There are also some plants that like a little shade to begin with, so if you have a corner of the garden that only gets limited sun, plant out leafy greens such as lettuce and spinach and pick by the leaf outwards to inwards so you can continue to harvest from those plants all season long.
When to Pick that Summer Crop
Bigger is not always better when it comes to deciding what to pick and when. Most vegetables will taste best before they grow too big. For example, zucchini are best picked when they are half a foot long. They're still good later, but they have hit their peak ripeness and their flavor will start to deteriorate the larger they get.
Not all fruit and vegetables are harvested the same way. For example, pears are picked when they are still hard! Tomatoes can ripen on or off the vine.
Take care not to yank the fruit or vegetables when picking so as not to damage what is still growing. Hold the stem in one hand and pick with the other. If the crop is ripe but doesn't easy pull by hand (such as an eggplant), use pruning shears.
Once a crop starts producing, check the garden every day! Picking vegetables as soon as they are ripe often encourages the plant to produce much more. If you leave some too long they will bolt and flower as they "think" they're done.
For your herb crop, pinch or cut back these frequently to keep them productive (and to keep them from flowering).
You can always preserve an overly-abundant harvest. For example, green beans can be blanched in boiling water for one minute, cooled in ice water, and frozen. Zucchini and squash can also be frozen too.
Citrus Care
Summer is all about citrus and February is an ideal time to feed your citrus trees - a Complete Citrus Food is best at this time of year. Keep citrus trees well watered when young fruit is forming in spring and early summer. A good watering twice a week to deep water trees in the warmer months is best.
Grass and citrus don't mix so keep the area beneath your citrus free of grass and weeds. Cover with a mulch such as lucerne, composted leaf litter or compost, but keep the mulch away from the tree trunk to avoid collar rot.
Experienced gardeners recommend you do not harvest any fruit from these trees during the first three years of growth, so
Sour oranges may be caused by harvesting the fruit too early (leave fruit longer on the tree) or insufficient sunlight (it may be necessary to replant your tree in a sunnier position or remove surrounding growth to allow more sun to reach the tree particularly in winter).
Fruit that tastes sour may also be nutrient deficiency; treat the soil around the tree with a matchbox-full of copper sulphate.
Yellowing leaves in the centre may be an indication of magnesium deficiency. Treat the soil around the tree with epsom salts (magnesium sulphate). Leaves that yellow at their tips can indicate a lack of fertiliser (use a complete fertiliser).
Dropping fruit can be caused by strong winds during flowering or shortly after while fruit is forming or too much water or too little when the tree is flowering or while fruit is forming. To remedy this, check drainage if soil too wet, or put the sprinkler on twice a week to give adequate water.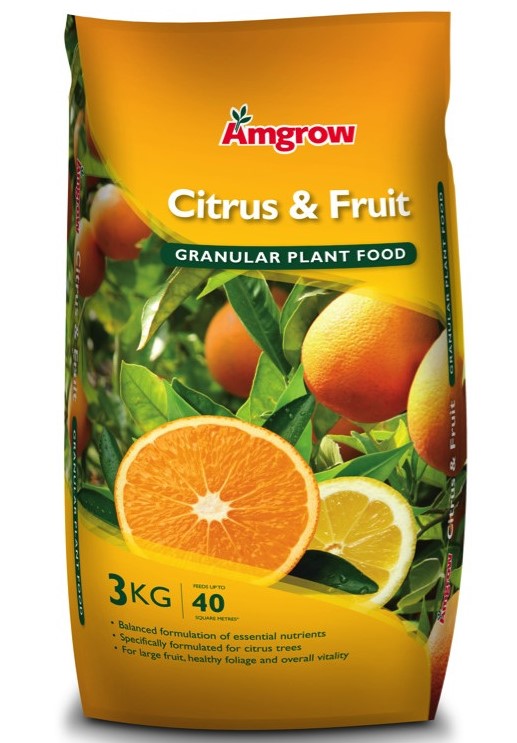 AMGROW 3KG CITRUS AND FRUIT GRANULAR FERTILISER: $8.99
3kg. Nitrogen and Potassium. Granular form. For citrus and fruiting trees.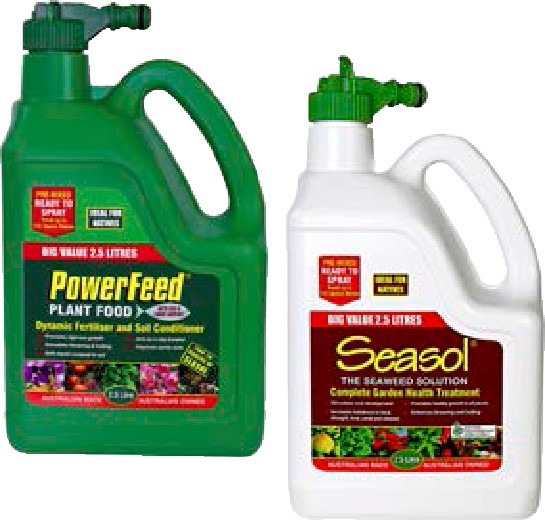 RTU HOSE ON FERTILISERS 2.5L: $9.50 each
• Seasol or Powerfeed.
Products shown here are from the Get Stuck Into Summer Sale Catalogue - available until January 28th, 2019
All Johnson Brothers Mitre 10 stores have regular specials outside of catalogues- piop into their stores for a look.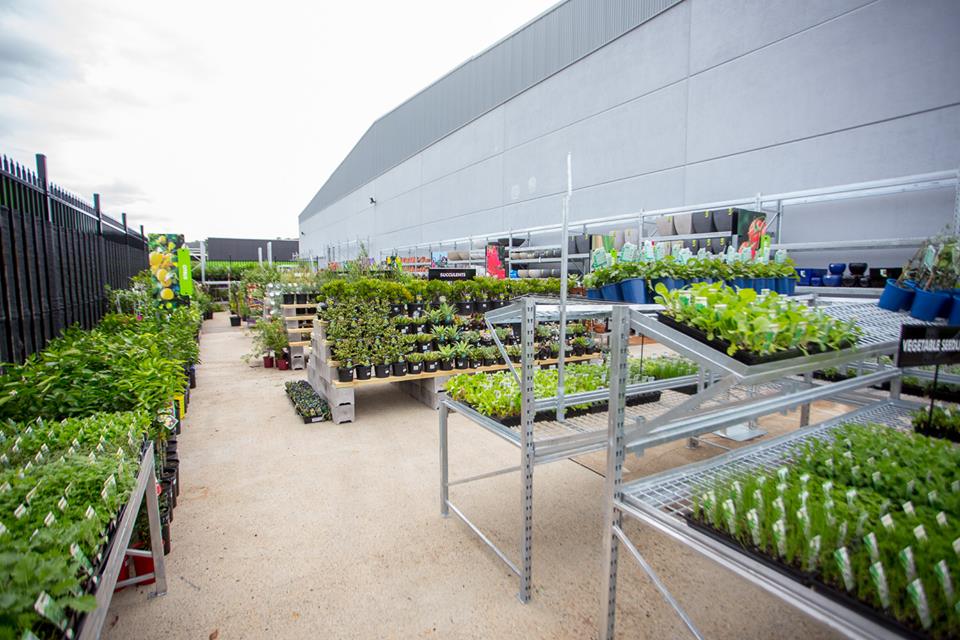 Green Life Garden Centre at Johnson Brothers Mona Vale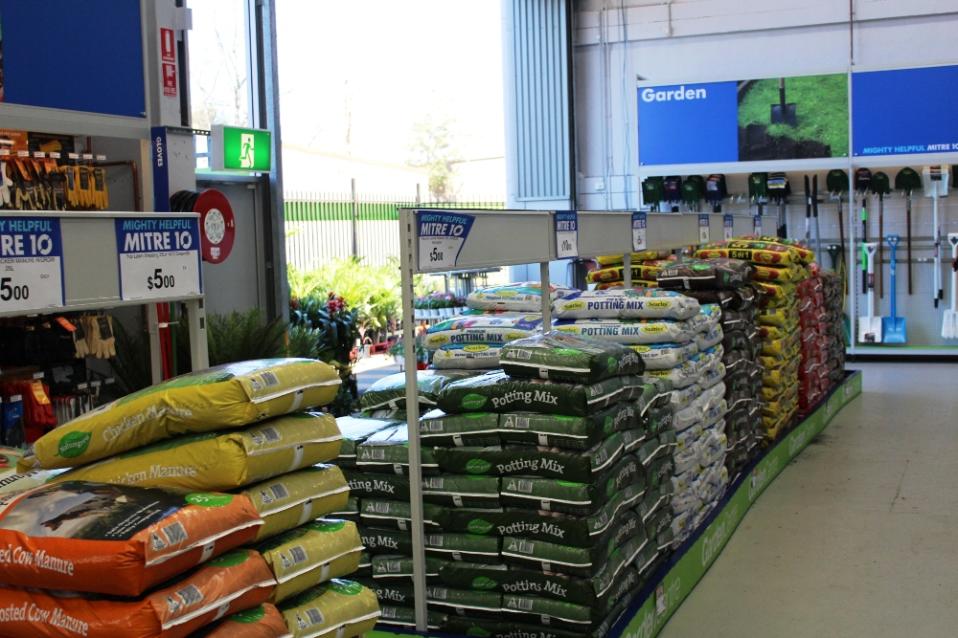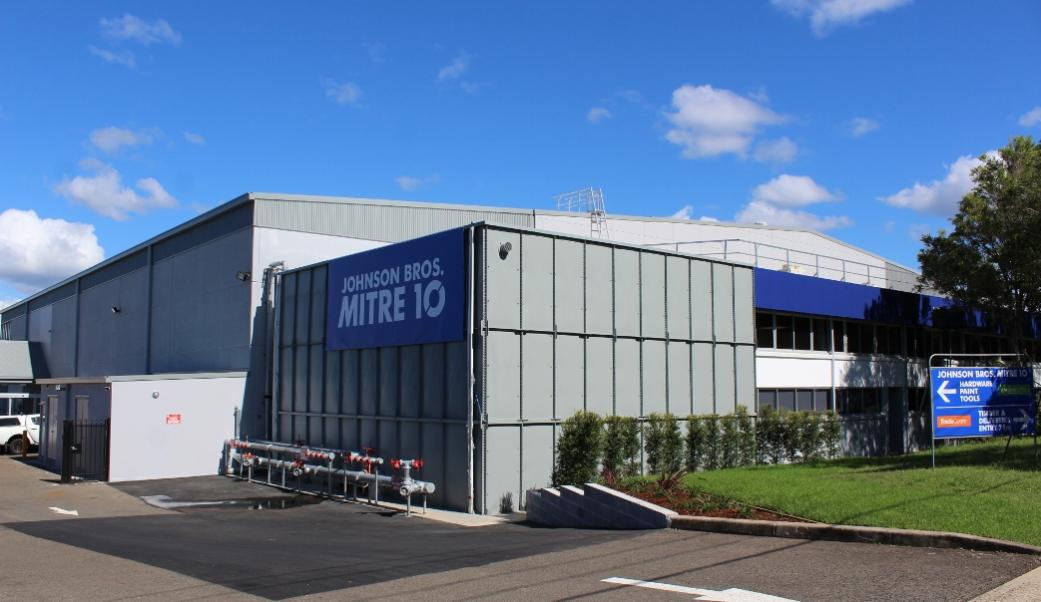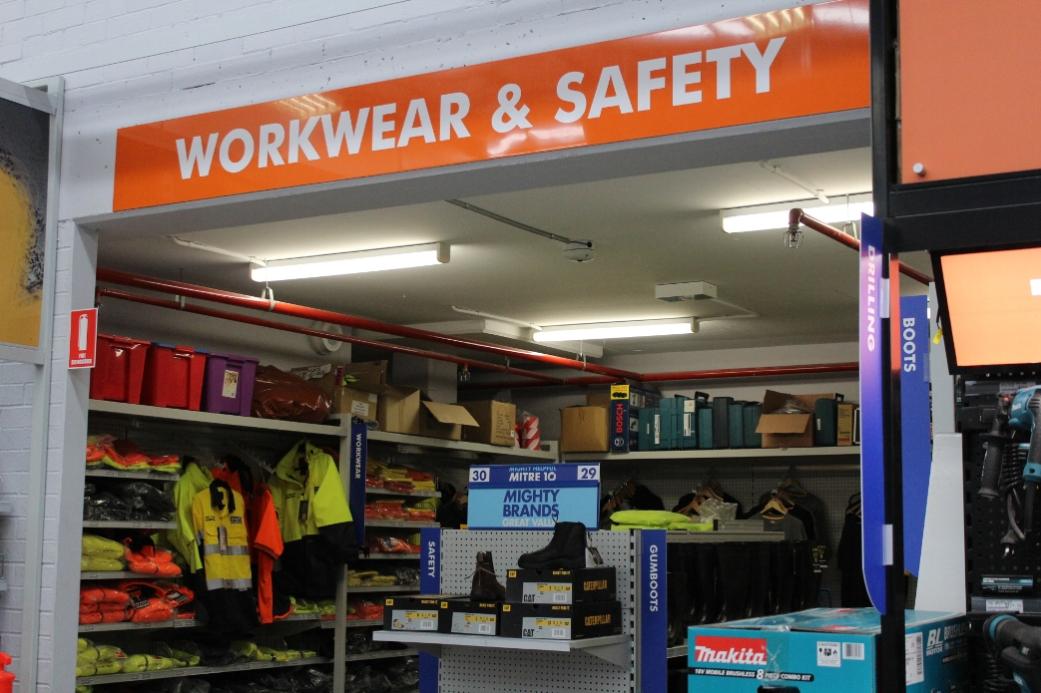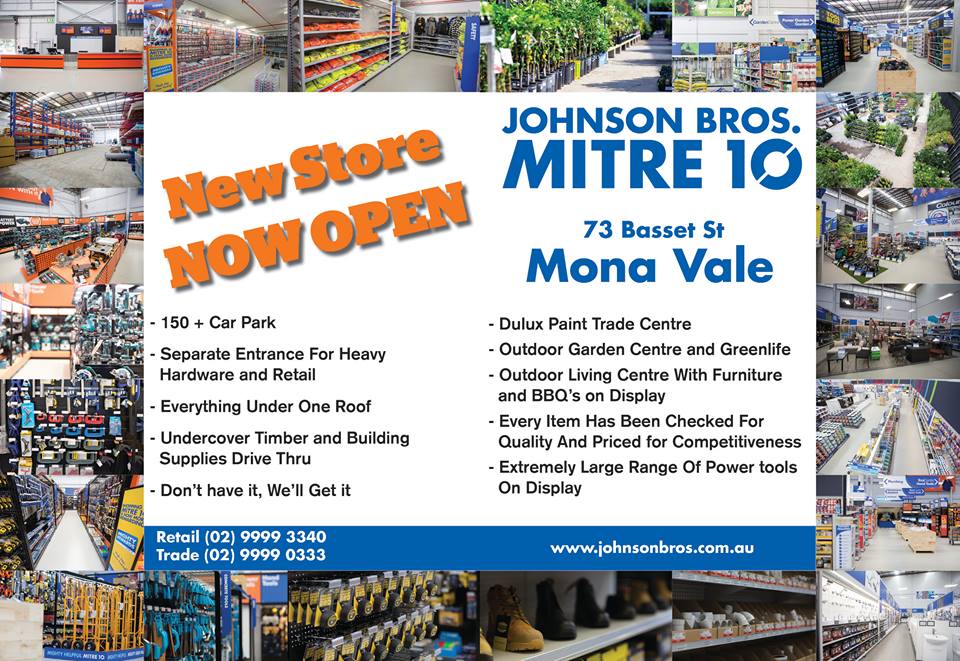 Johnson Brothers Mitre 10 New Store
73 Bassett Street
Mona Vale - Online Store: Jbhmv.Com.Au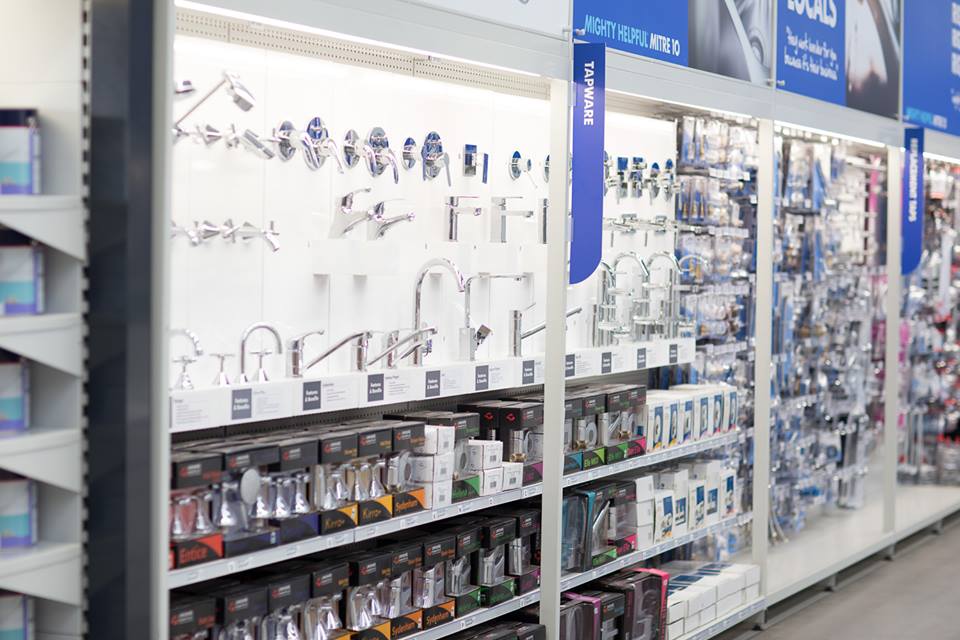 Products advice is available from the trained friendly staff at Narrabeen, Mona Vale and Avalon Johnson Brothers Mitre 10.
Click on logo to visit Johnson Brothers Mitre 10 website
Johnson Bros Mitre 10 - Avalon (02) 9918 3315
Johnson Bros Mitre 10 - Mona Vale (02) 9999 3340
JBH Timber & Building Supplies (02) 9999 0333
JBH Fencing & Landscape Supplies (02) 9970 6333
www.johnsonbros.com.au Online store: jbhmv.com.au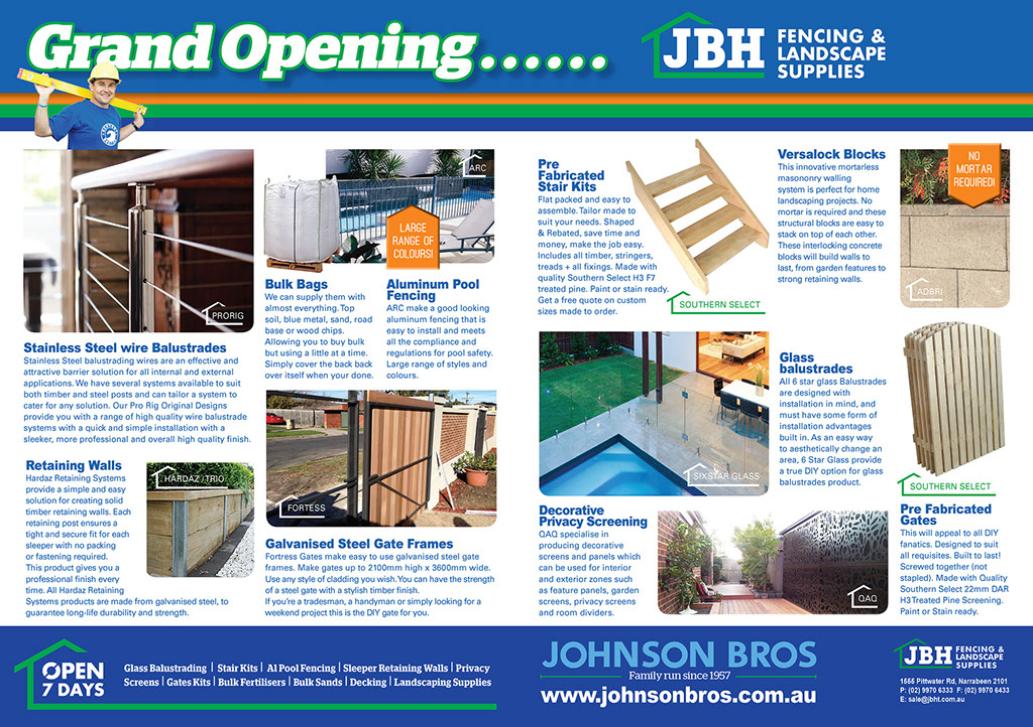 Important
All information and tips in this publication are of a general nature only and neither Johnson Brothers Mitre 10 or Pittwater Online News does not warrant the accuracy or completeness of the information and tips in this publication. This publication is not intended to be a substitute for expert advice.
Johnson Brothers Mitre 10
advises you to always consult an experienced and qualified person when undertaking jobs of this kind (including consulting a qualified tradesperson such as an electrician or plumber where relevant expert services are required).
You should also consider any safety precautions that may be necessary when undertaking the work described in this publication (including wearing any necessary safety equipment such as safety glasses, goggles or ear protectors or hard hats). The information and tips in this publication are provided on the basis that
Johnson Brothers Mitre 10
and
Pittwater Online News
excludes all liability for any loss or damage which is suffered or incurred (including, but not limited to, indirect and consequential loss or damage and whether or not such loss or damage could have been foreseen) for any personal injury or damage to property whatsoever resulting from the use of the information and tips in this publication.
Pittwater Online News and
Johnson Brothers Mitre 10
also advises there may be laws, regulations or by-laws with which you must comply when undertaking the work described in this publication. You should obtain all necessary permissions and permits from council and/or any other relevant statutory body or authority before carrying out any work. Major projects published in this publication always list these and/orlinks to where you may research what your own project requires to meet regulations.