July 22 - 28, 2018: Issue 368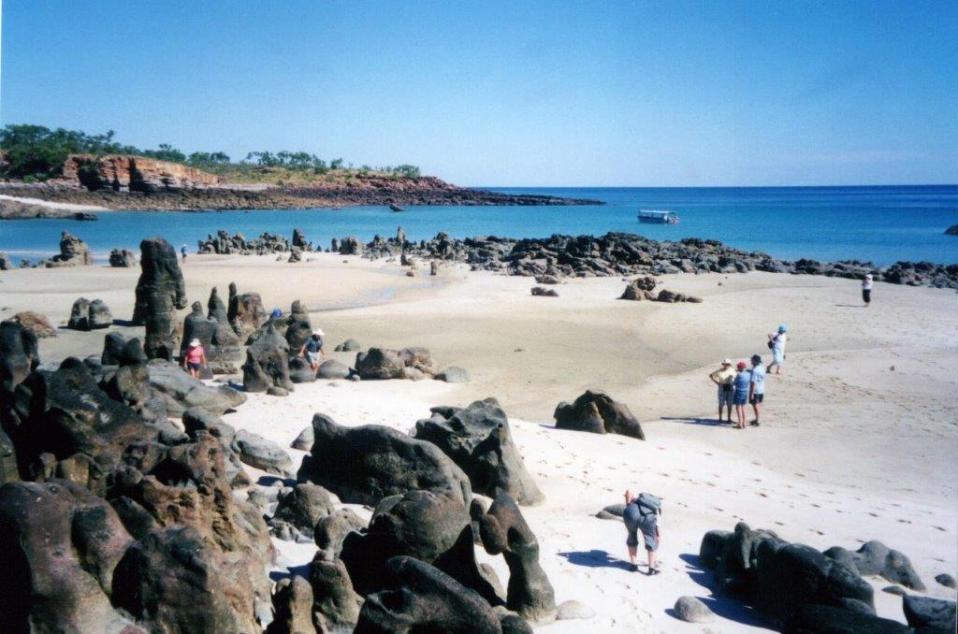 LANGGI INLET, W.A.
By George Repin
Located on the coast of the Kimberley region of Western Australia, between King George Falls and Broome, Langgi is rarely visited. It is inaccessible to cruise ships, while yachts and other small cruising vessels often sail right past without realising the significance of what is on the white sandy beach on the southern side, inside the inlet. Occasional small tourist vessels however do stop nearby at low tide and take passengers ashore in Zodiacs. The rocky outcrop which hides the inlet is south of Hall Point and is on the eastern side of Collier Bay, roughly east of the Montgomery Reef.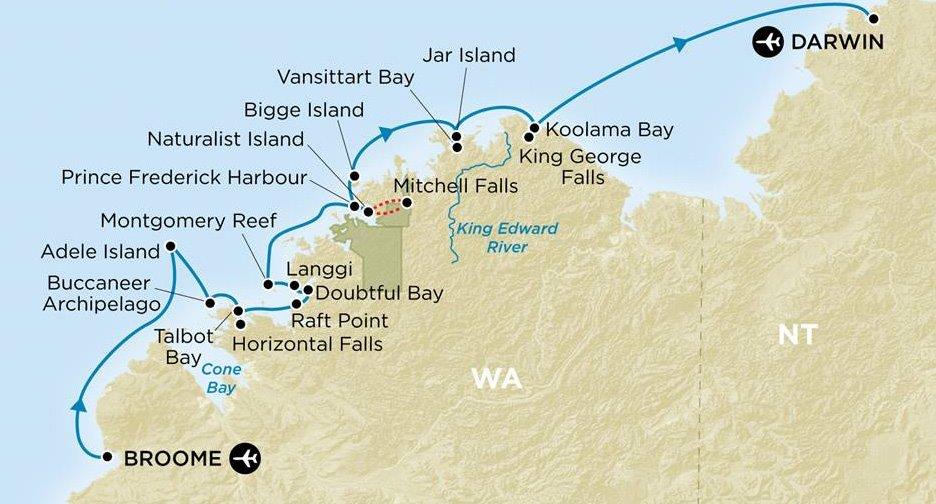 "The location of the Langgi Inlet on the Western Australian Coast between Broome and King George Falls."
Standing on the beach are extraordinary rock formations which have been shaped by wind and water over millenia, some into life-like images – such as, for example, a duck, a horse's head or a human.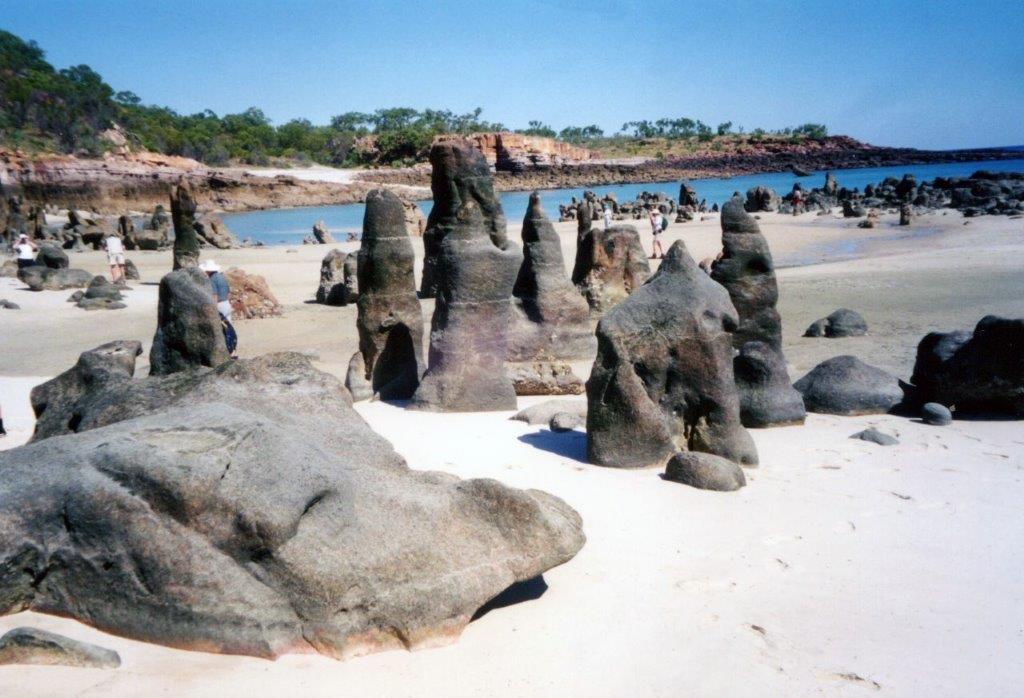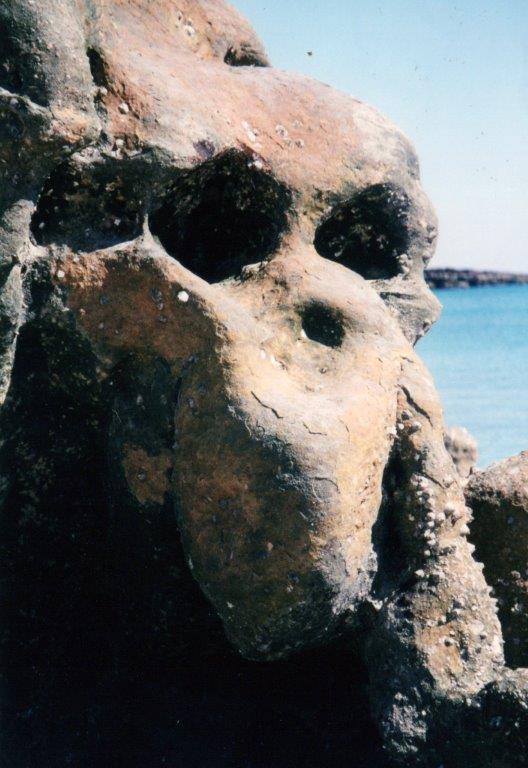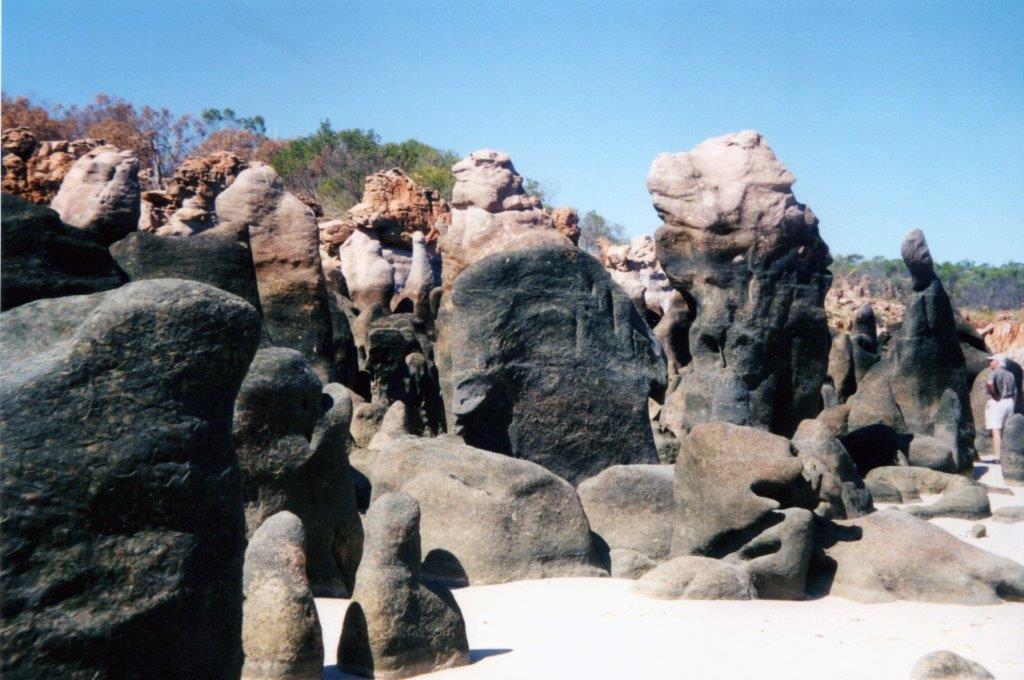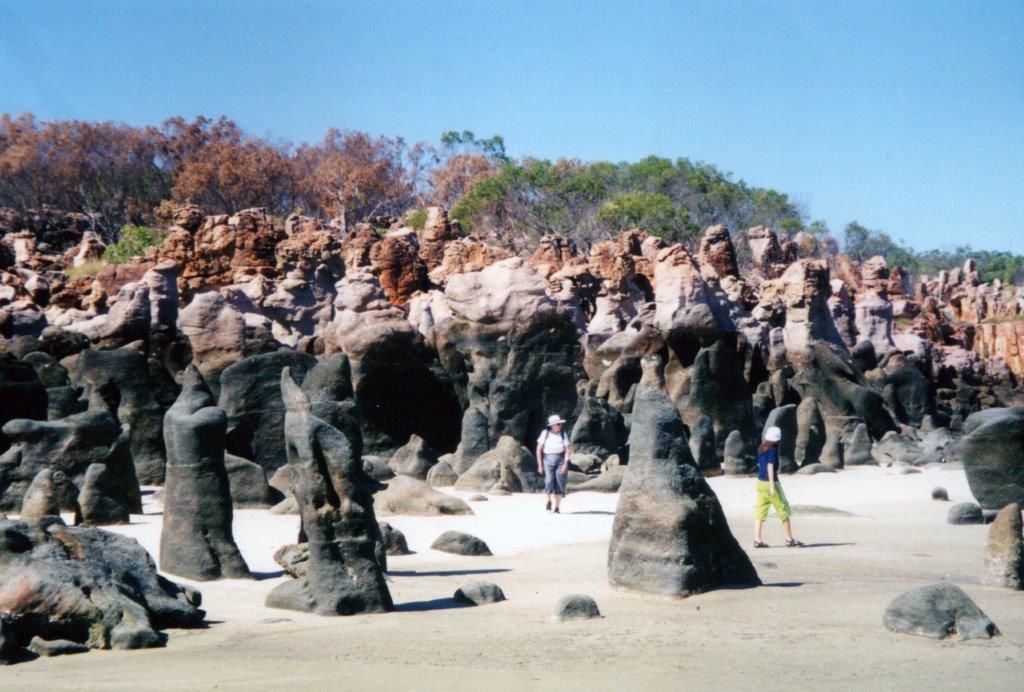 According to local Aboriginal legend these sandstone pillars, at this sacred site, represent Wandjina warriors killed in a Dreamtime battle between land Wandjina and an important Sea Wandjina named Namarali. One of the petrified figures is said to be Namarali, who was fatally wounded in the battle, standing beside his wife Djarianoi.
There is an eerie silence over this timeless landscape.
This brief article is accompanied by photographs taken at Langgi by George Repin in 2001.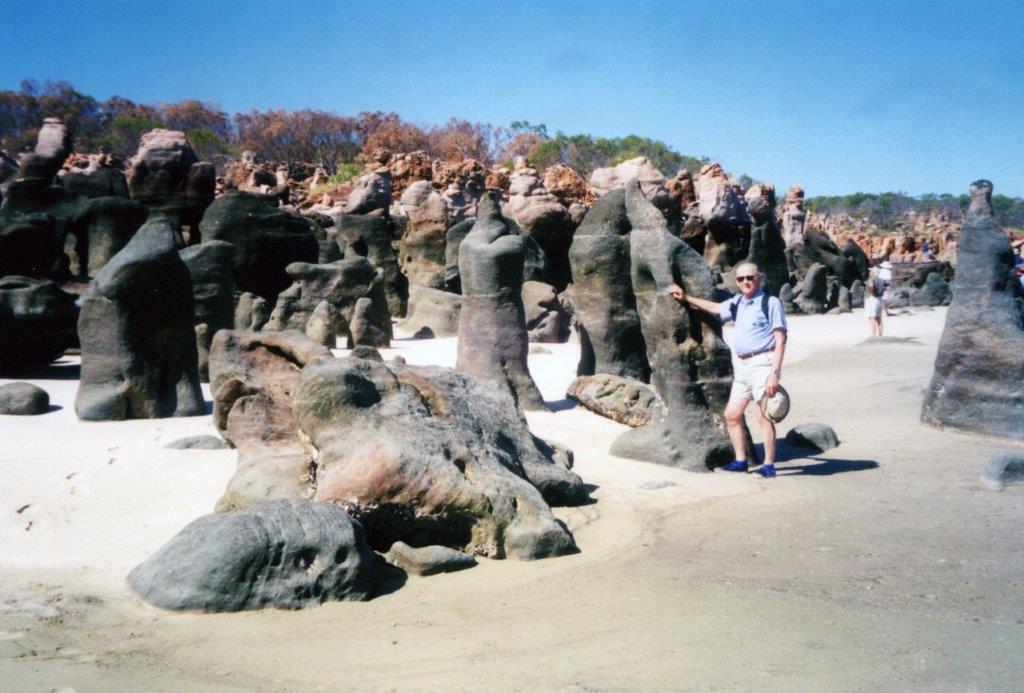 Previous Reflections by George Repin
Copyright George Repin 2018. All Rights Reserved.