September 1- 7, 2013: Issue 126
COSTUMES FROM THE BALLETS RUSSES
By George Repin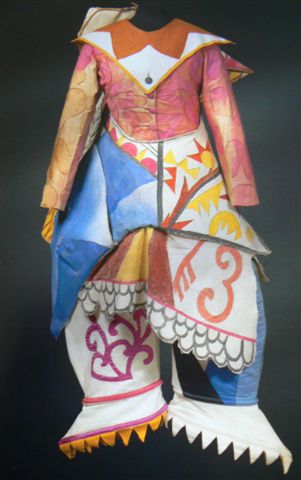 The first season of the Ballets Russes launched in Paris on 19 May, 1909 was a spectacular success. It sprang from the vision of Sergei Diaghilev who, after extensive involvement with the arts in St.Petersburg, including publication of the journal Mir Iskusstva (The World of Art), took a major exhibition of Russian art to Paris in 1906. His involvement with France continued, with five concerts of Russian music in 1907 and a production of Mussorgsky's opera Boris Godunov at the Paris Opera with Feodor Chaliapin in the title role in 1908. However, the Ballets Russes was his greatest achievement for which he is remembered to this day.
Diaghileff surrounded himself with people of great artistic talent – and as he himself said - was "a collector of geniuses". Artists who designed settings and costumes for his ballets included Leon Bakst, Alexandre Benois, Georges Braque, Andre Derain, Natallia Goncharova, Giorgio de Chirico, Henri Matisse, Pablo Picasso and Nicholas Roerich.
In his autobiography The Chronicle of my Life Igor Stravinsky, who wrote the ballet music forThe Firebird, The Rite of Spring and Petrouchka, all now in the world's concert repertoire, said of Diaghileff he "did not have so much a good musical judgement as an immense flair for recognising the potential of success in a piece of music or work of art in general". While his collaboration with Stravinsky was most notable Diaghileff also commissioned ballet music from composers such as Debussy, Ravel, Satie, de Falla, Richard Strauss, Prokofiev, Resphigi and Poulenc.
Bringing together extraordinary theatrical settings, glorious costumes, avant garde music and groundbreaking choreography with dancers of beauty, grace, skill and athleticism ensured the exotic appeal and outstanding success of the Ballets Russes seasons.
Technical means to record performances were not available then so that we cannot experience the spectacles, although much of the music lives on in concert halls. However in Australia we can see some of the colour and brilliance of the Ballets Russes because of the foresight and initiative of the Australian National Gallery (now the National Gallery of Australia). As the major bidder at an auction in 1973 the Gallery acquired over four hundred items for a little over 3,000 pounds. More costumes were bought at auction in 1976 and individual costumes have been bought since.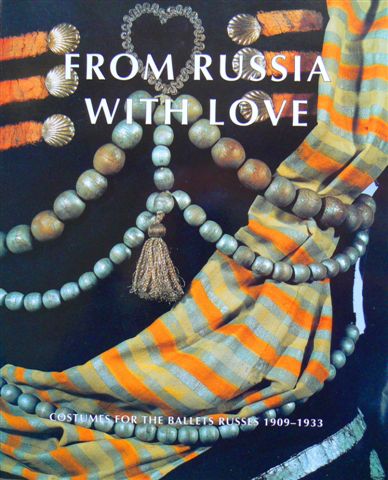 Putting the costumes on show had to await their restoration by the Gallery's team of conservators, involving cleaning (of grease paint, perspiration stains and mould) and identifying and dyeing fabrics to repair tears, deterioration and insect and other damage. As work progressed selections of costumes were put on display and two major exhibitions mounted: From Studio to Stage: Painters of the Russian Ballet 1909-1929 in 1990 and From Russia with Love: Costumes for the Ballets Russes 1909-1933 in 1999 (the latter augmented by items lent by overseas galleries).
Finally, in 2009, as part of the celebration of the Centenary of the first Diaghileff Season the Gallery presented an exhibition Ballet Russes – The Art of Costume, including 150 costumes and accessories from thirty-five productions of Diaghileff and the later Colonel de Basil's Ballets Russes of Monte Carlo, entirely from the Gallery's collection.
Illustrations of costumes are from the catalogue of the 2009 exhibition – National Gallery of Australia ISBN: 9780642541574 (hbk)
See Related: The Ballet Russes and Their Friends in Australia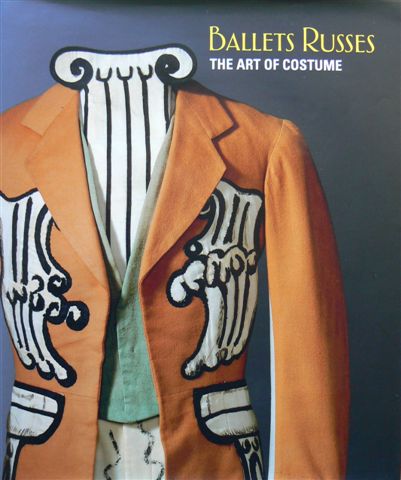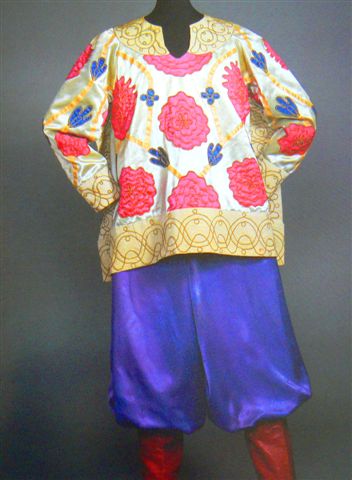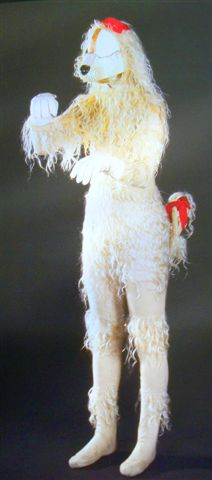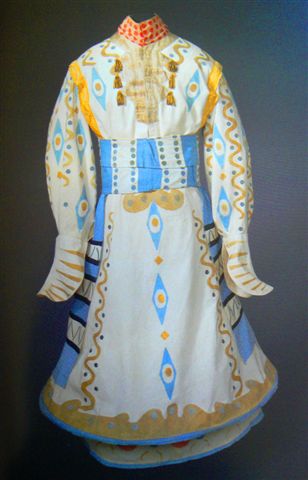 Copyright George Repin 2013. All Rights Reserved.