August 7 - 13, 2016: Issue 275

UNITED NATIONS HEADQUARTERS - 1958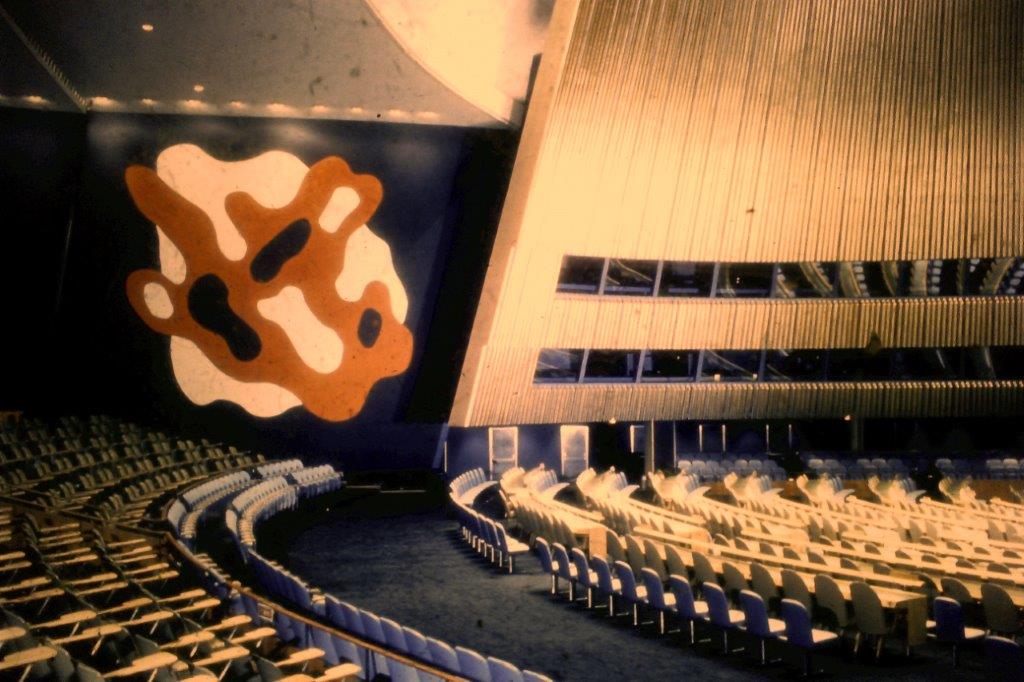 East wall of the General Assembly Hall
UNITED NATIONS HEADQUARTERS - 1958
Most people are familiar with the tall United Nations Headquarters beside the East River in New York City, USA and have seen photographs of the building with Manhattan in the background. It is a complex designed by the Brazilian architect, Oscar Niemeyer, and has been the home of the United Nations since its completion in 1952. Another image, popular with the media, is the array of flags of member nations displayed in front but few people venture into the building to see inside.
In the 1950s one of my Australian journalist friends was working in the section of the United Nations Secretariat with the responsibility of preparing biographical material on delegates attending meetings in the building.
In 1958, while in New York on business, I was fortunate enough, through her, to acquire a set of 35mm colour transparencies of many aspects of the building's interior –such as meeting rooms and decorative features.
Since the advent of the internet large numbers of images of the building and its many meeting chambers can be accessed by Googling Headquarers of the United Nations. However, I have chosen images of a few of the decorative features for this article in the hope that they may be of interest to some readers. As might be expected after fifty-eight years some of the transparencies have flaws and all required manipulation, as far as possible, to correct changes in the colours – with limited success in some cases.
This is a good time to focus on the United Nations as there is international interest in who will replace the retiring Secretary-General at the end of this year. There is a large field of nominated candidates including Helen Clark, the outstanding Prime Minister of New Zealand (1999-2008) who is currently the Administrator of UN Development programmes. Although not yet formally nominated, at the time of writing, it is understood that Kevin Rudd, Prime Minister of Australia (2007-2010, 2012) is seeking the support of the Australian Government for his nomination.
These pictures show some features of the interior of the building in 1958.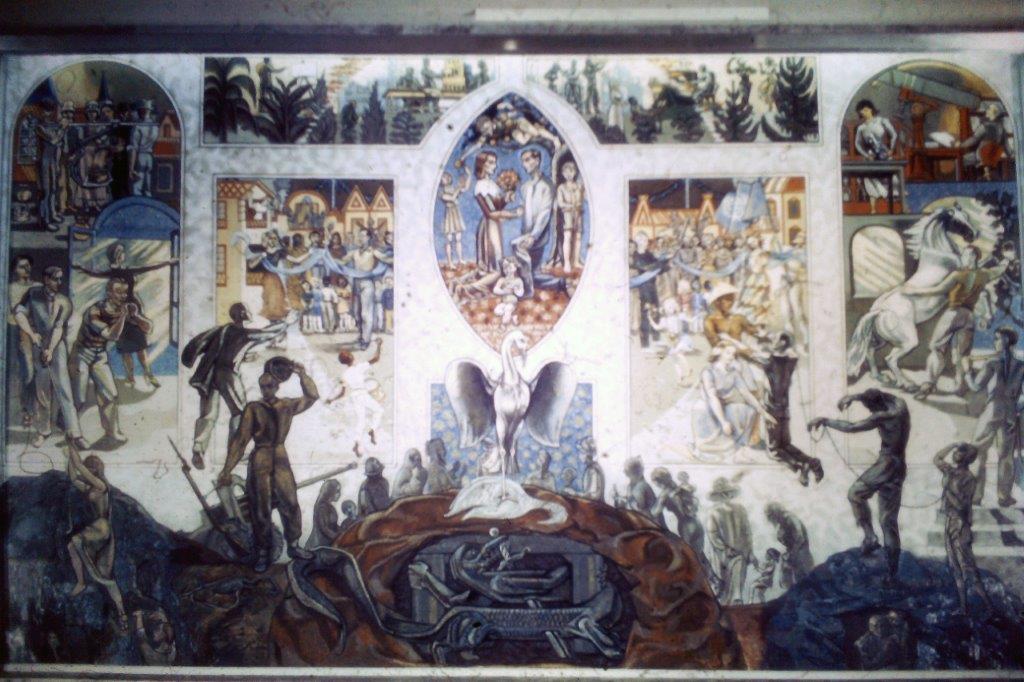 Krohg Mural in the Security Council Chamber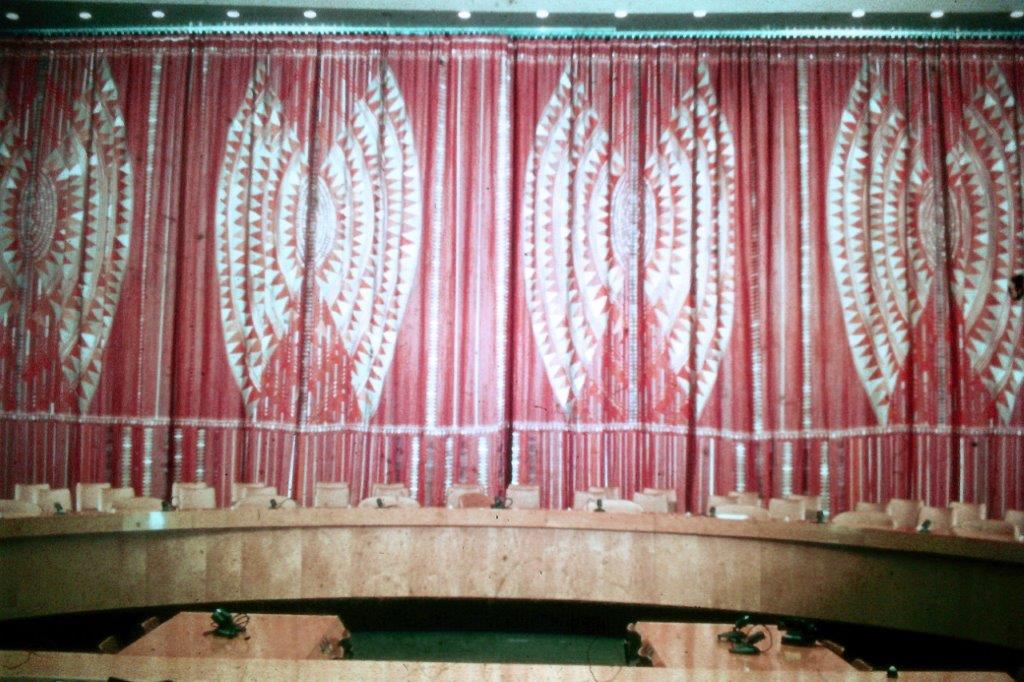 Curtain in the Economic and Social Council Chamber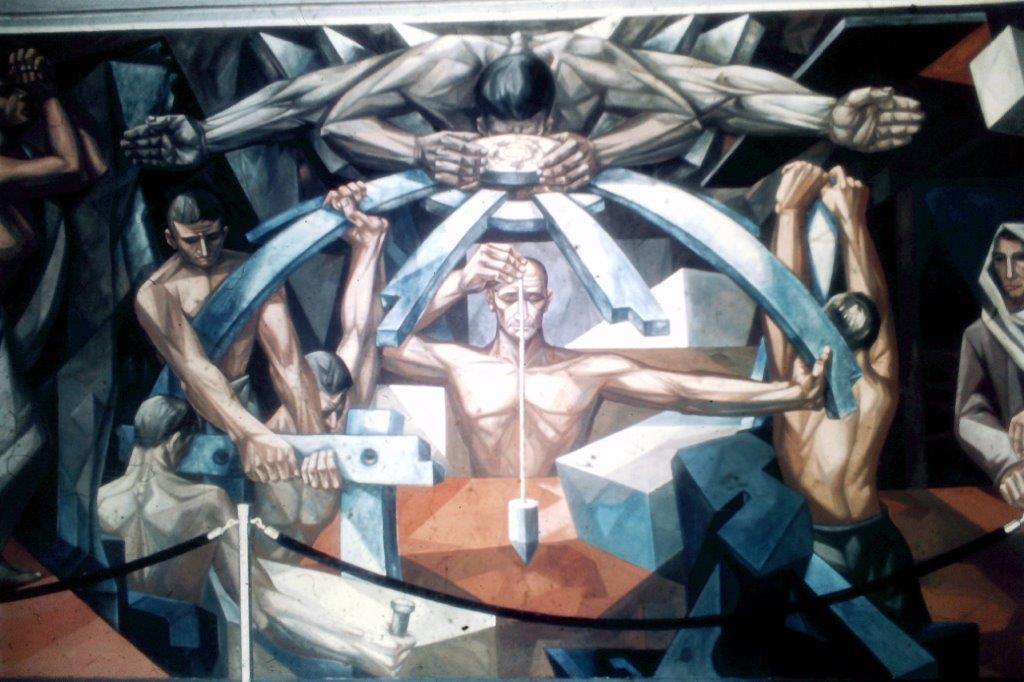 Central panel of the Mural by Zanetti
Belgian tapestry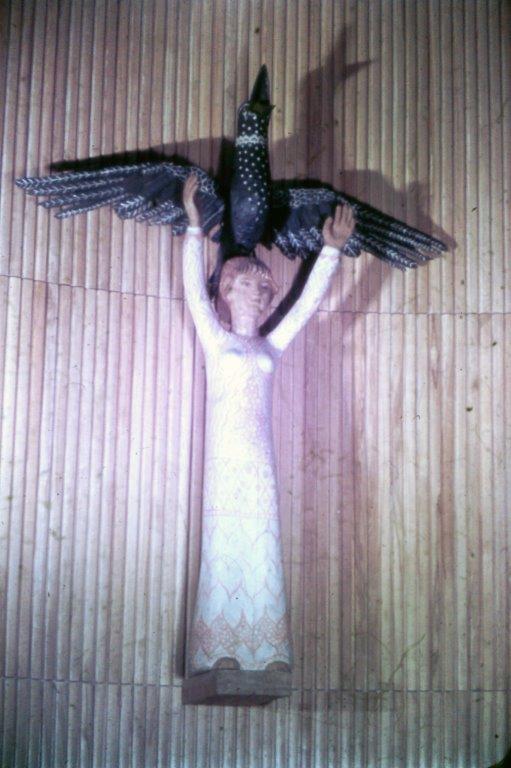 Sculpture by Henrik Starche in the Trusteeship Council Chamber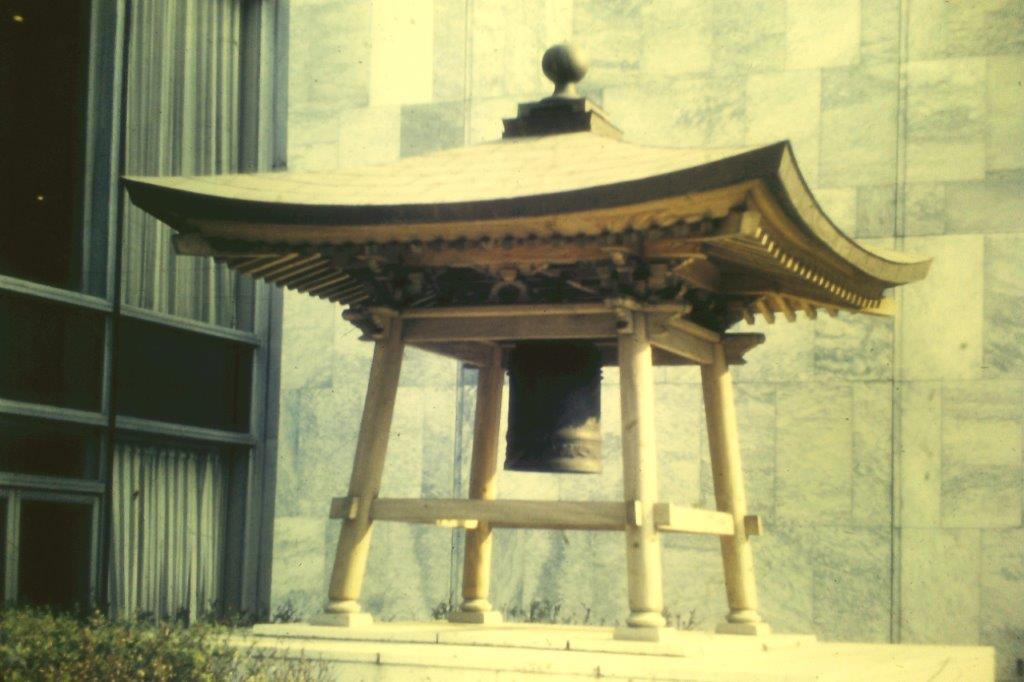 Bell of Peace - the gift of the Japanese Association for United Nations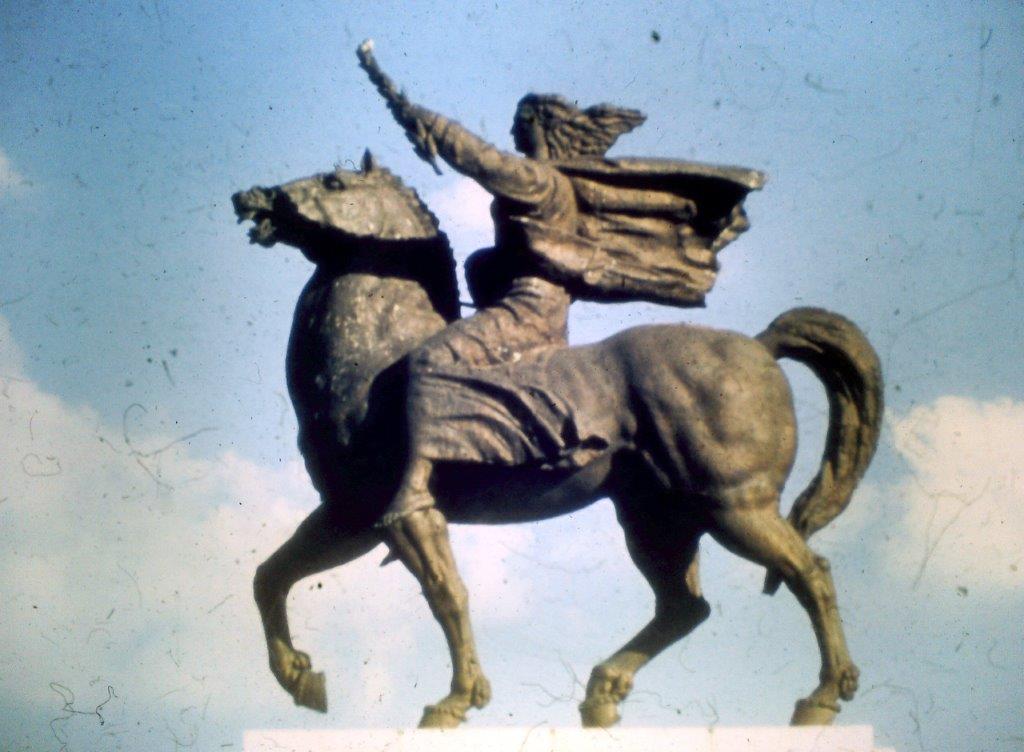 Equestrienne Statue of Peace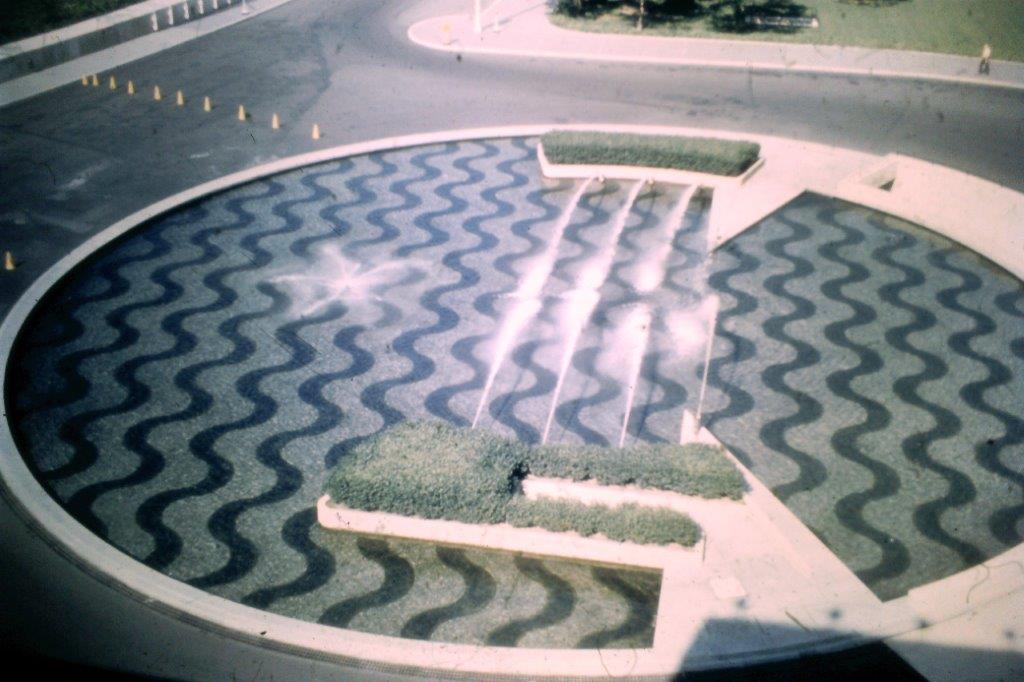 The Children's Fountain
Previous Reflections by George Repin
Copyright George Repin 2016. All Rights Reserved.