May 21 - 27, 2017: Issue 313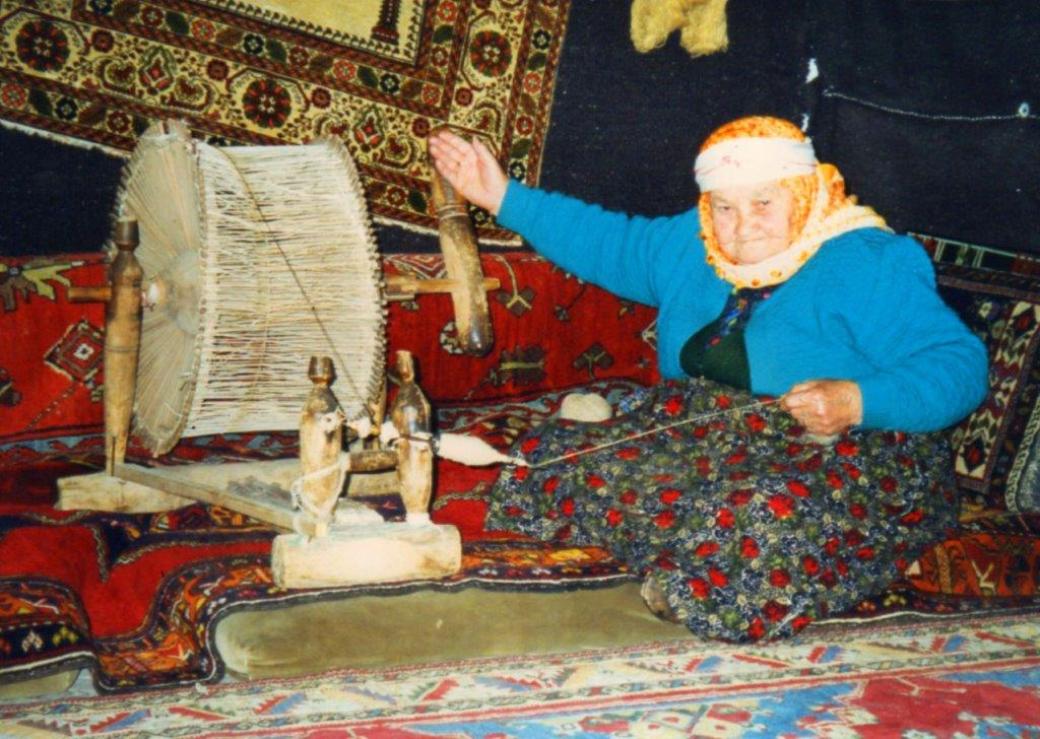 Traditional way of spinning wool thread for carpet weaving.
TURKISH CARPETS
The term Turkish Carpet is commonly applied to rugs and carpets woven by ethnic groups in the geographic region of Asia Minor and adjacent areas, which were formerly part of the Ottoman Empire. Carpet weaving is a traditional art dating back to pre-Islamic times, producing a knotted, pile-woven floor or wall covering. The designs, motifs and ornamentation of the carpets reflect the ethnic origins and political history of the weavers and the diversity of the area.
Interest in woven carpets developed in Western Europe after the 12th Century CE. Turkish carpets became regarded as objects of art and can be seen in Renaissance paintings.
In the nineteenth century an increasing demand arose on the international market for handmade carpets, with an unfortunate effect. Because making traditional, hand-woven, naturally dyed Turkish carpets is labour-intensive and time consuming short cuts were adopted in an attempt to save resources and costs. Synthetic dyes, non-traditional weaving tools like the power loom and standardised designs were introduced. There resulted a rapid breakdown of the tradition, and a degeneration of an art, which had been nurtured for centuries.
The loss of cultural heritage was recognised in the late twentieth century and initiatives taken to re-establish the old tradition of carpet weaving from hand spun, naturally dyed wool resulting in renewed customer interest. Once again the colour schemes and design features, and use of the classic Turkish double knot, made the carpets recognisable as distinctively "Turkish".
In traditional households women and girls take up weaving as a hobby and as a way of earning money.
Only natural fibres are used in handmade rugs. Sheep wool is the material most frequently used for the pile. It is soft, durable, easy to work with and relatively inexpensive. It insulates against heat and cold, does not react electrostatically and is less susceptible to dirt than cotton. The colours of natural wool – white, brown, fawn, yellow and grey – allow it to be used without dying, but it also takes dyes well. Wool yarn is made susceptible to the appropriate dyes by immersion in a mordant before immersion in the dyeing solution. It is then left to dry exposed to air and sunlight. Before it can be used for weaving several strands must be twisted together for strength.
Preparing wool thread for weaving.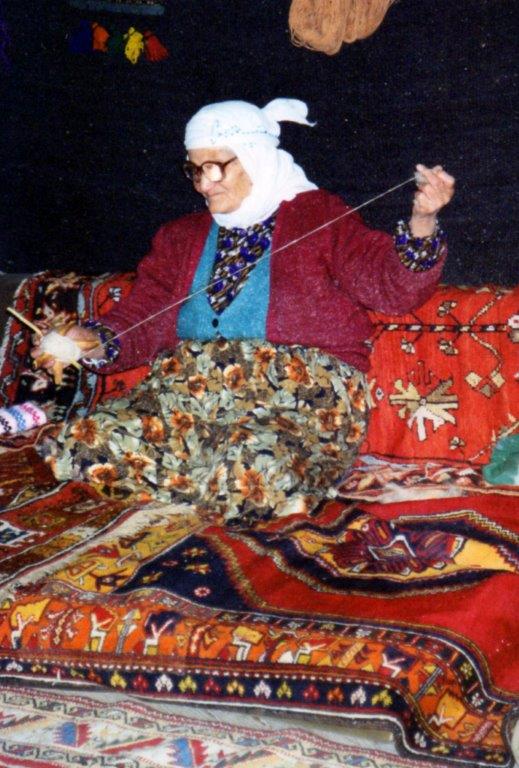 Preparing wool thread for weaving.

Cotton is used mainly for the foundation of the rug – the warps and wefts. It is stronger than wool and, when used for the foundation makes a carpet lie flat.
Wool on cotton
allows for more intricate design patterns than wool on wool as cotton can be finely spun allowing for a higher knot count.
Silk on silk
(silk pile on silk warp and weft) is the most intricate type of carpet with a very fine weave.
Boiling silk worm cocoons for extraction of silk thread.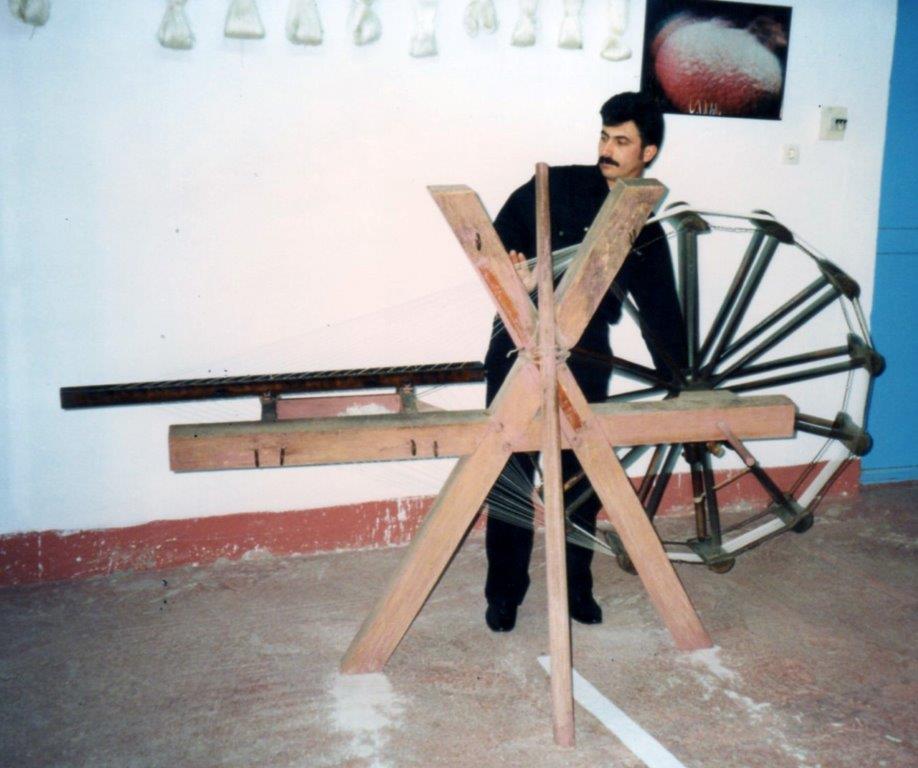 Spinning silk thread.
Traditional dyes are obtained from plants, insects and minerals. Despite the availability of cheap readily prepared synthetic dyes the tradition of natural dyeing has been revived since the 1980s. The dyeman is a key man in the production process.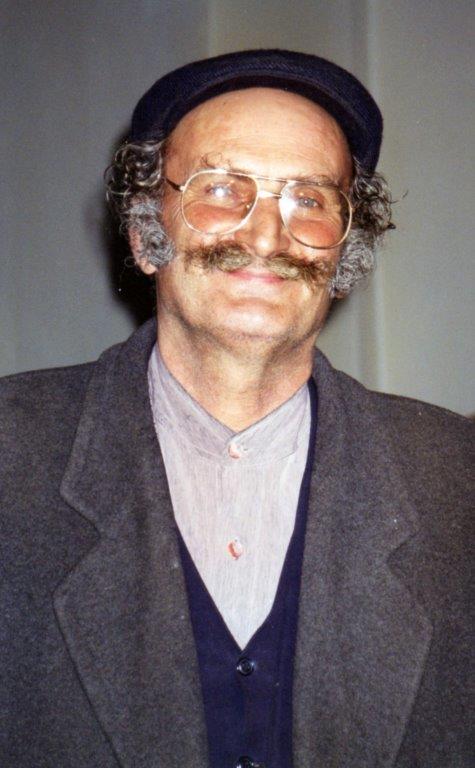 The dyeman.

Weaving is performed on traditional looms. In Anatolia the pile knots are knotted by hand using the symmetrical Turkish double knot. The pile in Turkish carpets is usually between 2mm and 4mm thick – the upright pile usually falling in one direction because of the way the pile yarn is cut.
Today historians are showing an increasing interest in the origins and traditions associated with Turkish carpet design.
Girl weaving a carpet on a loom. Skeins of dyed wool thread hanging above the loom.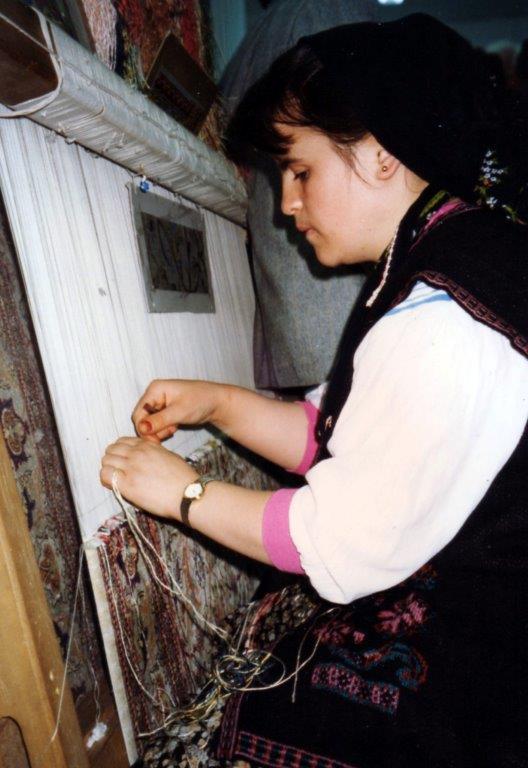 Girl tying knots on a loom.
(Photographs taken by George Repin in Denizli Turkey in 1997)
Previous Reflections by George Repin
Copyright George Repin 2017. All Rights Reserved.