May 20 - 26, 2018: Issue 360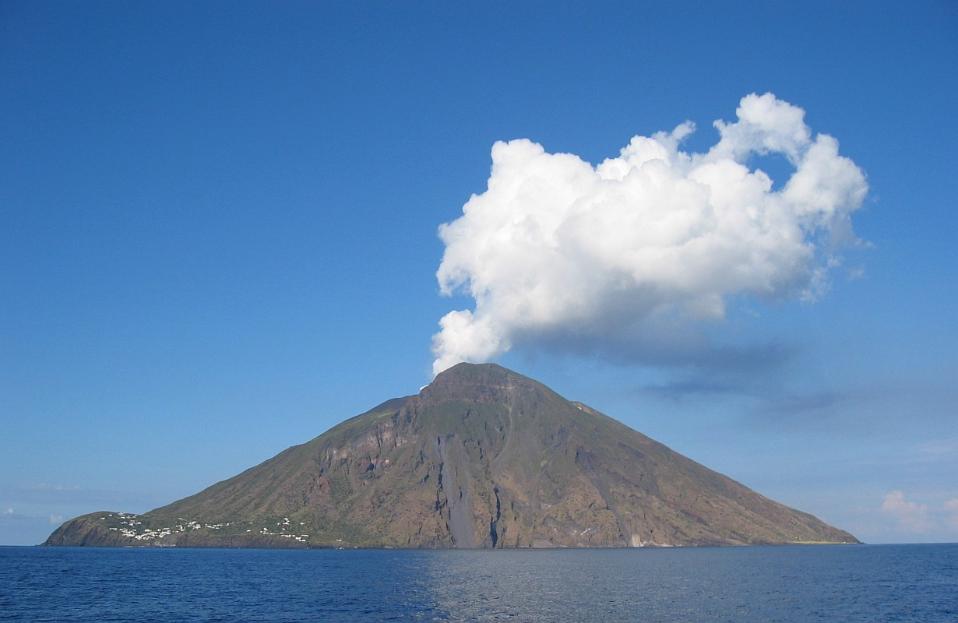 The island of Stromboli seen from a distance. Courtesy Wikipedia -
Shot 2004 Sep 28 by Steven W. Dengler
STROMBOLI
The only active volcanoes in mainland Europe are in Italy, a volcanically active country. Although there are several dormant volcanoes three volcanoes have erupted in the last hundred years – Mount Etna on Sicily which is in continuous activity, Mount Vesuvius, near Naples (well known because of the history of Pompeii) which last erupted in 1944 and the island of Stromboli, part of the Aeolian group of islands, also in continuous activity.
The volcanic activity in Italy is chiefly due to the meeting, a short distance to the south, of the Eurasian Plate and the African Plate. The subduction of one plate below the other is believed to result in the melting of rocks and the forcing up of the melted rocks as the magma which erupts from Italy's volcanoes.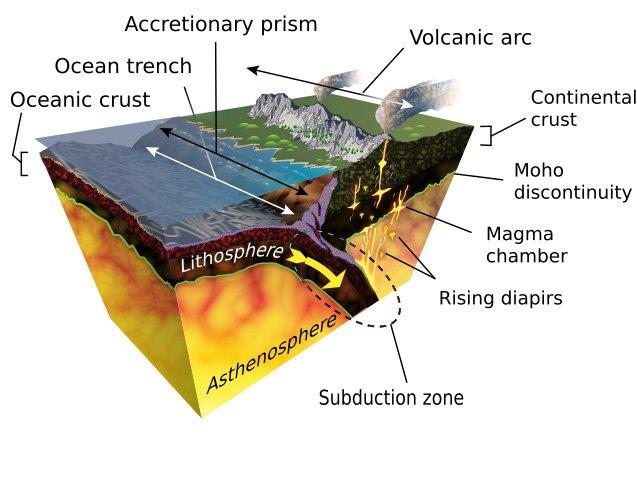 Diagram demonstrating the process of subduction.
Courtesy Wikipedia
Stromboli is one of the eight Aeolian Islands which form a volcanic arc north of Sicily. Its name is derived from the Greek name Strongūlewhich was given to it because of its round swelling form. Stromboli has erupted many times – the most recent major eruption in 2009 - and is constantly active with minor eruptions. Because these are obvious and visible from the surrounding sea, particularly at night, they have given the island the nickname "Lighthouse of the Mediterranean".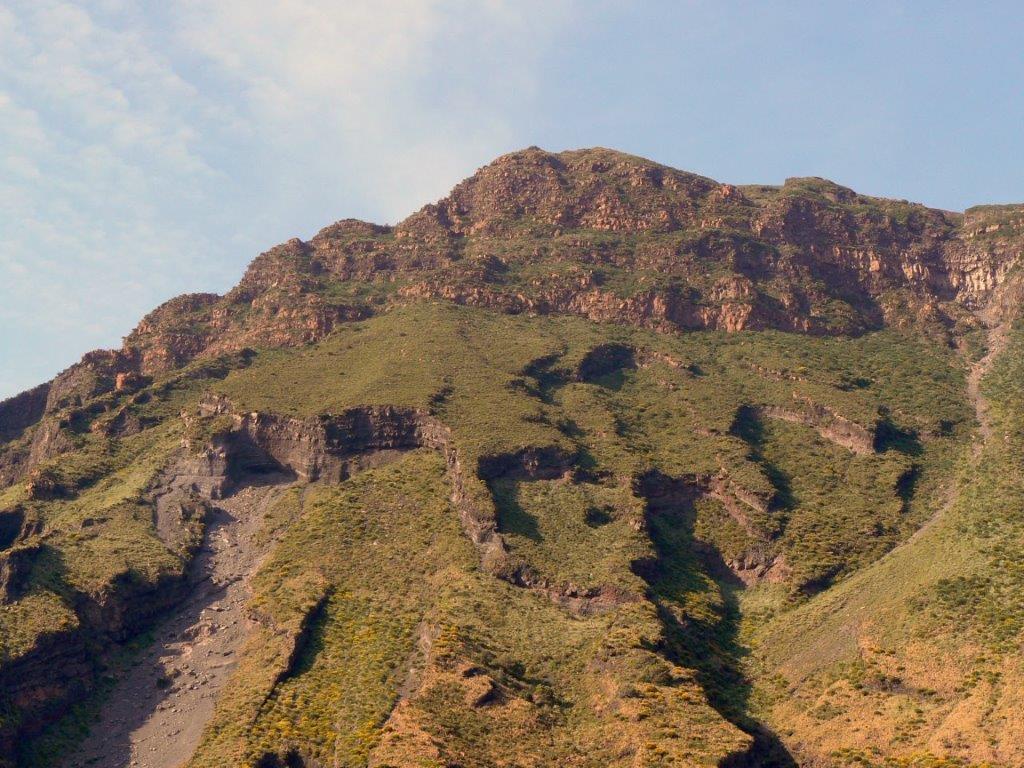 Old lava flows on the steep side of Stromboli.

Stromboli stands 3,034 ft. (926 m.) above sea level and over 6,860 ft. (2,700 m). above the sea floor. Because it rises steeply out of the water vessels can approach closely to its shore. Small cruise ships such as Le Ponant sometimes stop to allow passengers to bath in the water around the island which is warmed by the volcano.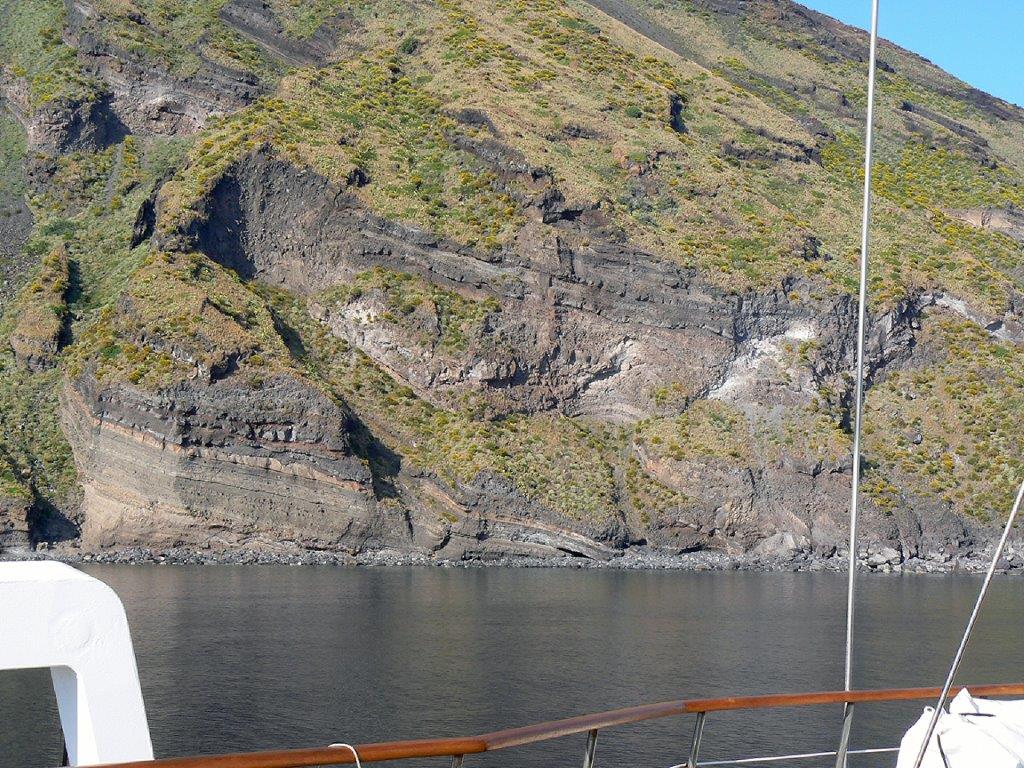 Showing how close Le Ponant could approach the shore.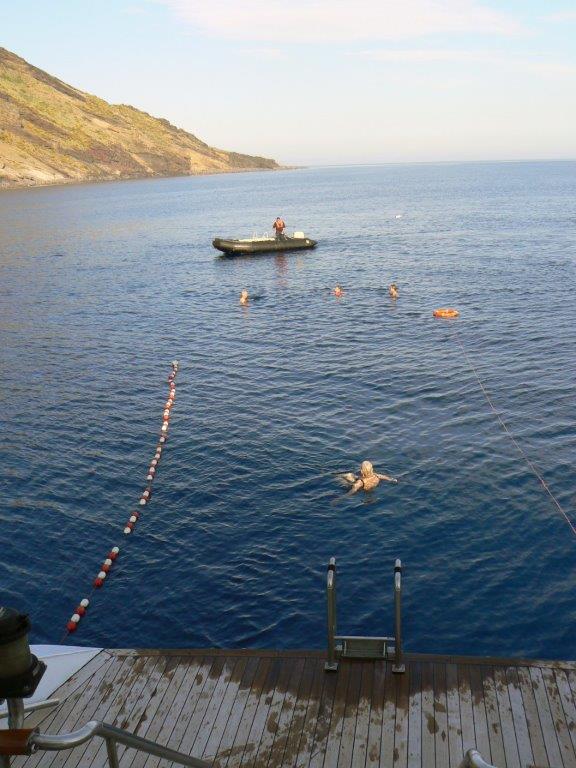 Facilities at the stern of Le Ponant for the safety of swimmers.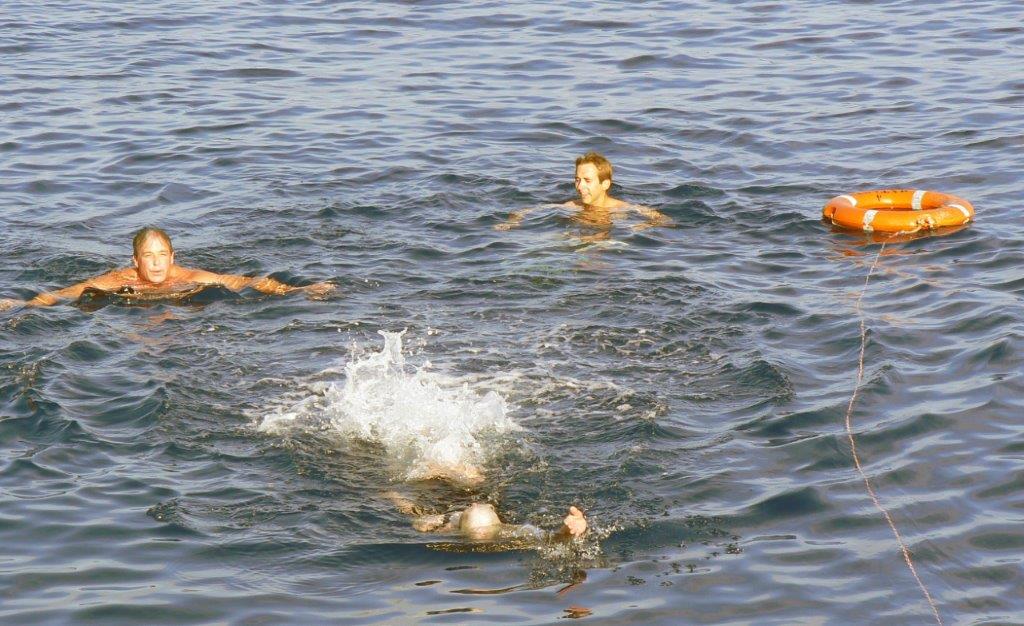 Swimmers from Le Ponant

Eruptions occur from a series of craters on the summit. These are typically in a few short, energetic bursts, ranging up to a few hundred meters in height containing ash, incandescent lava fragments and stone blocks. Stromboli's activity, for the large part, is explosive, although some lava flows do occur when volcanic activity is at a high level. Unlike Kilauea on the island of Hawaii it does not produce great lava flows.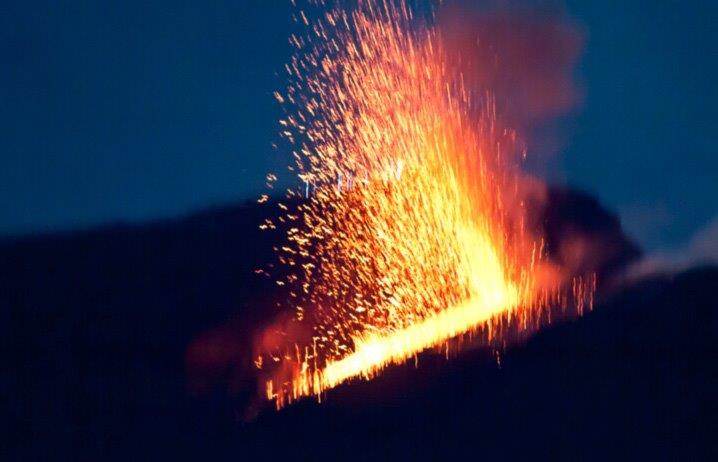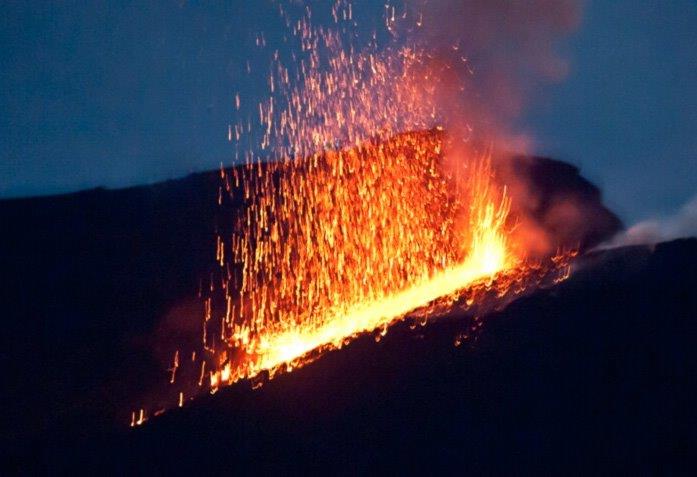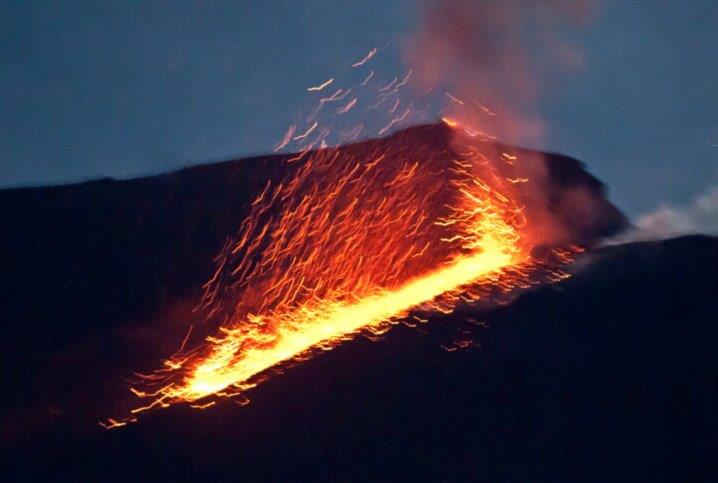 Views of eruptions occurring at night

There are three small villages on Stromboli which were inhabited in the early 1900s by a few thousand people - but by the mid-1950s the numbers had fallen to only a few hundred.
The conclusion of Jules Verne's novel Journey to the Centre of the Earth (1864) is set on Stromboli.
Photographs included in this article were taken from Le Ponant in 2011
Previous Reflections by George Repin
Copyright George Repin 2018. All Rights Reserved.