August 20 - 26, 2017: Issue 326

AUTUMN IN NEW ENGLAND USA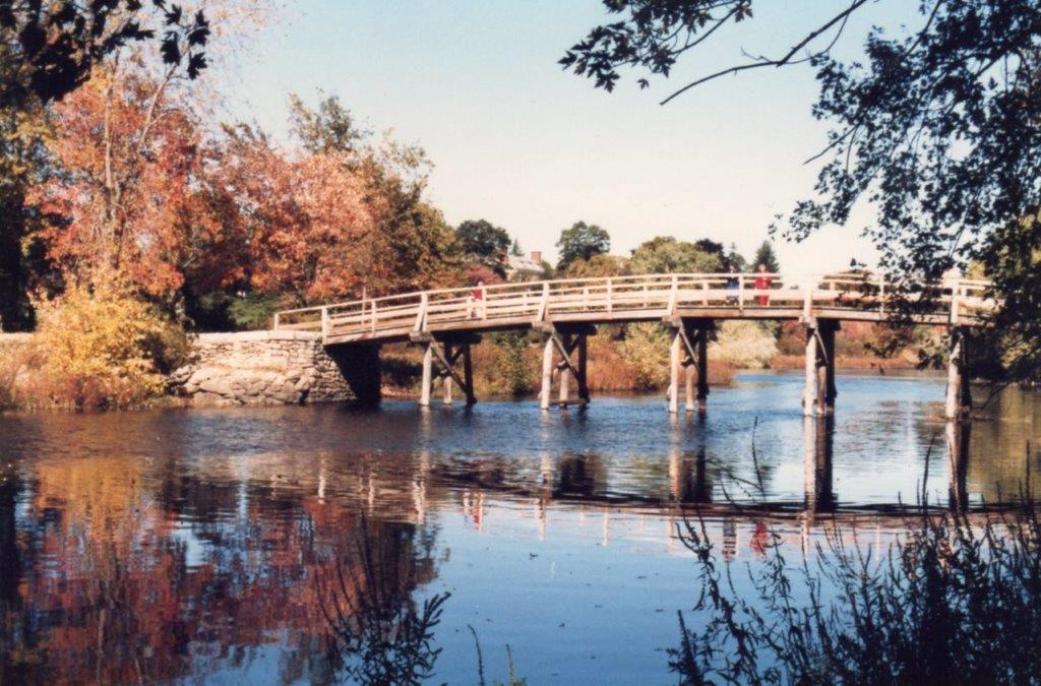 AUTUMN IN NEW ENGLAND USA
Six states located in the north-eastern corner of the United States of America constitute New England. They are Maine, Vermont, New Hampshire, Massachusetts, Rhode Island and Connecticut. The English explorer John Smith named the region New England in 1616.
In 1620 Puritan Separatists Pilgrims from England settled in the region forming the Plymouth Colony. This was the second successful English settlement, following the Jamestown Settlement in Virginia in 1607. Soon after, on 3 November, 1620, the name New England was officially sanctioned.
Over the years New England has exerted an important influence on the political, cultural and economic development of the United States. It was here that American independence was born and a world renowned educational system was developed.
The region's unspoiled natural beauty is one of its foremost attractions and this is particularly true in the autumn (the American "fall") when the countryside becomes a spectacle of blazing autumn colour, which is extraordinarily beautiful and unforgettable.
The palette of colours is produced by:
•
Birches, poplars, and gingkos GOLDS
•
Mountain maples, hickories and mountain-ash ORANGES
•
Red maples, red oak, sassafras and dogwoods SCARLETS
framed by the dark background of the spruce and fir trees.
Crisp, clear sunny days followed by increasingly longer and colder nights in the Indian Summer bring about a halt in the production of chlorophyll in the leaves. Previously concealed pigments – yellowish carotene, brown tannin and red anthocynin appear.
It is difficult to put into words the beauty of the New England autumn landscape. Only through photographs can some idea of the autumn scene be conveyed. Hopefully the images accompanying this article will go some way in painting the picture.
Photographs by George in October 1985.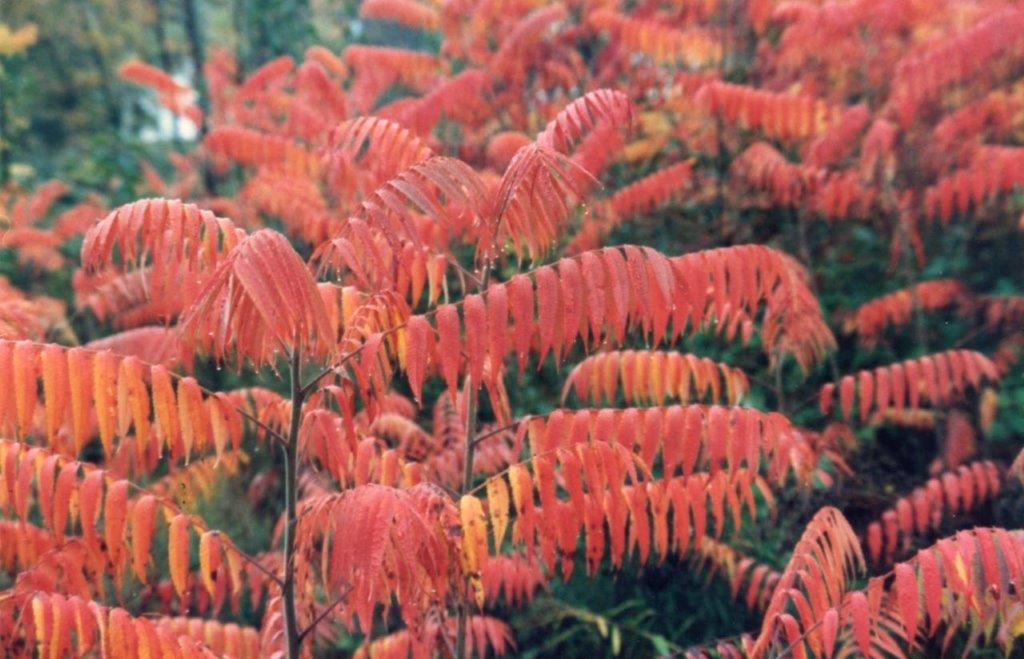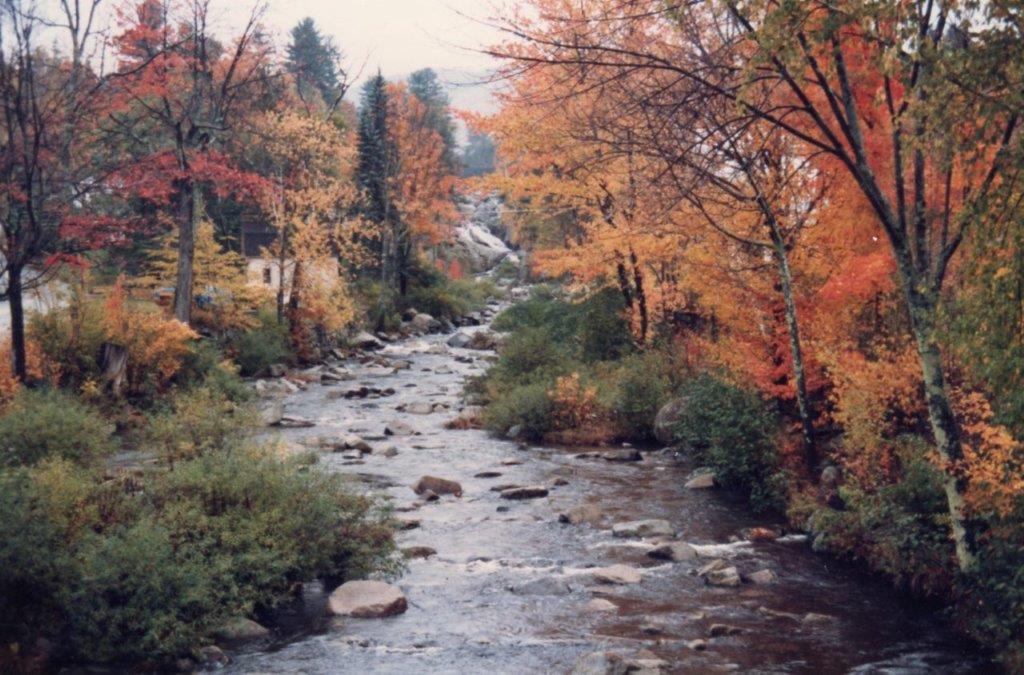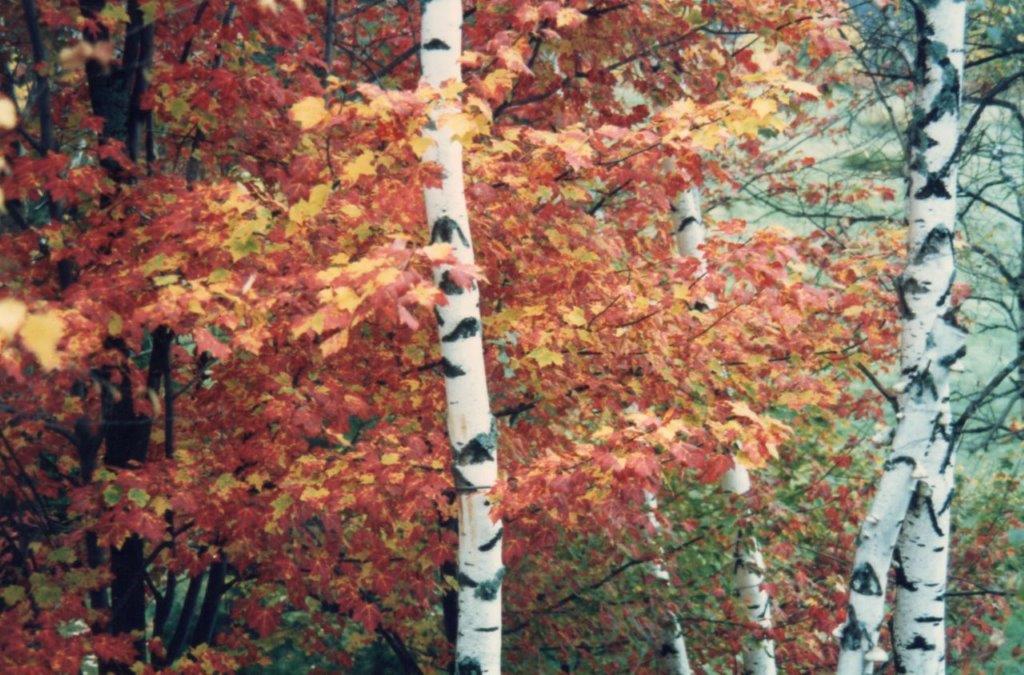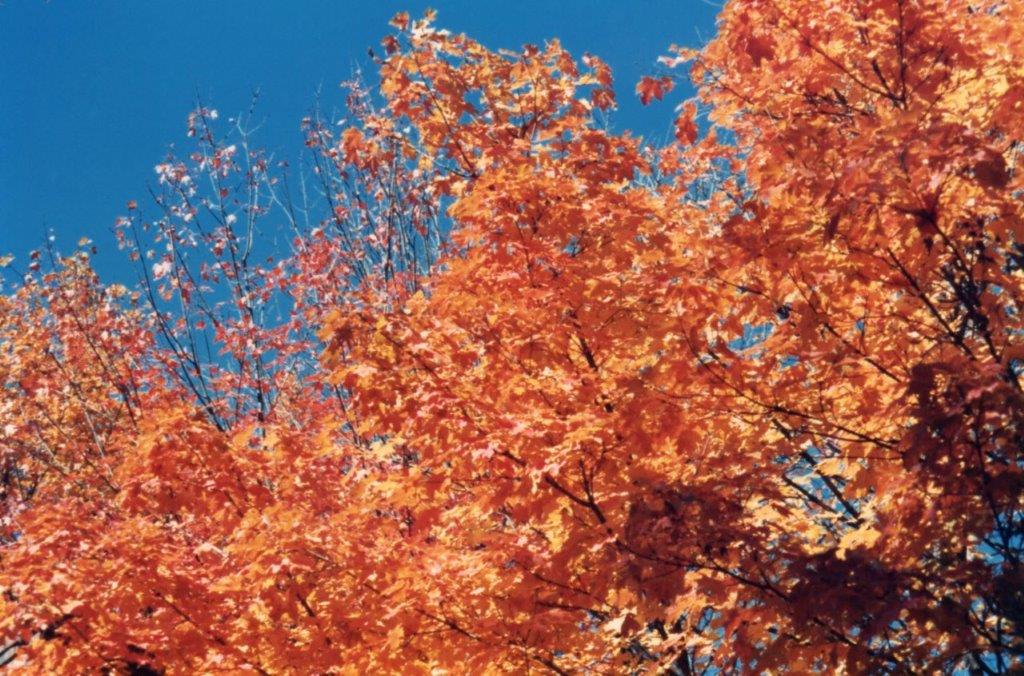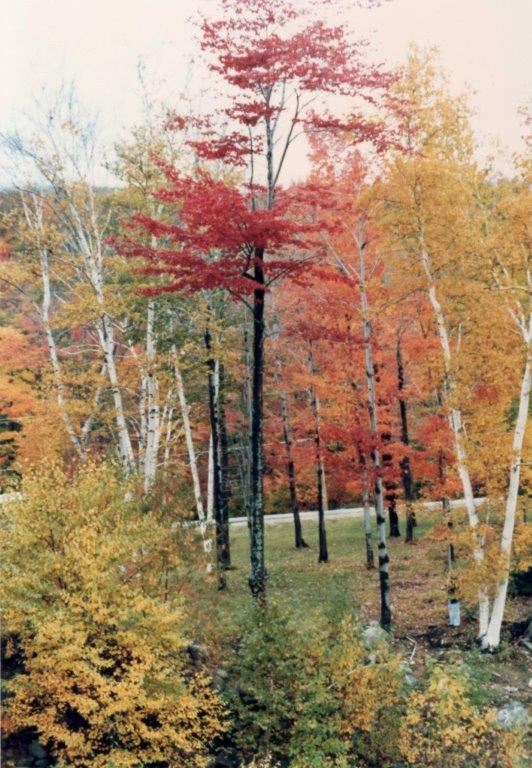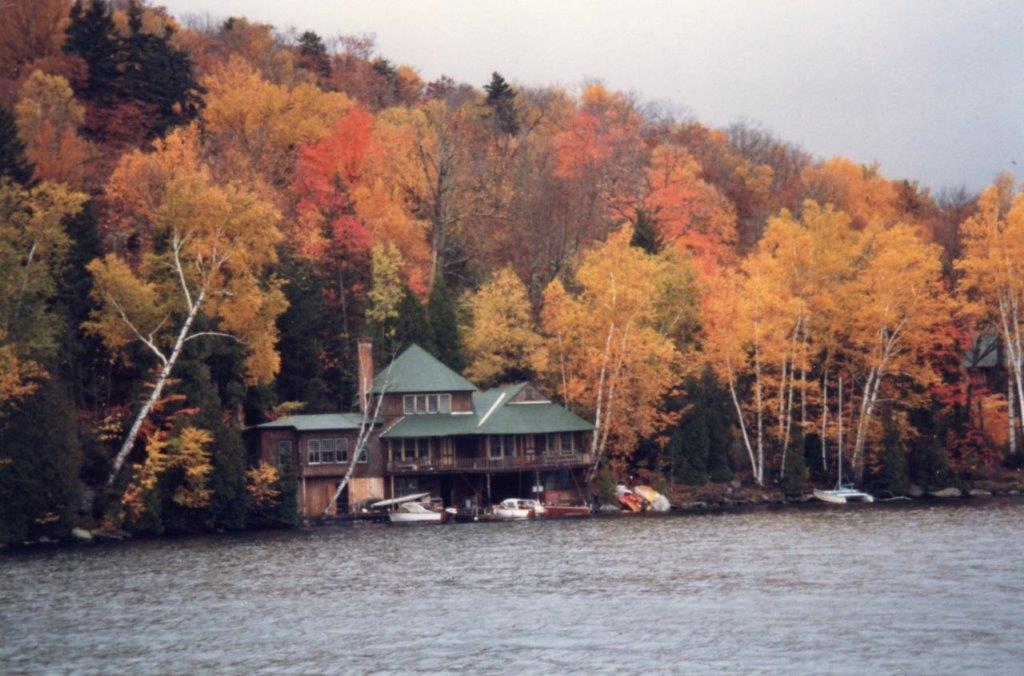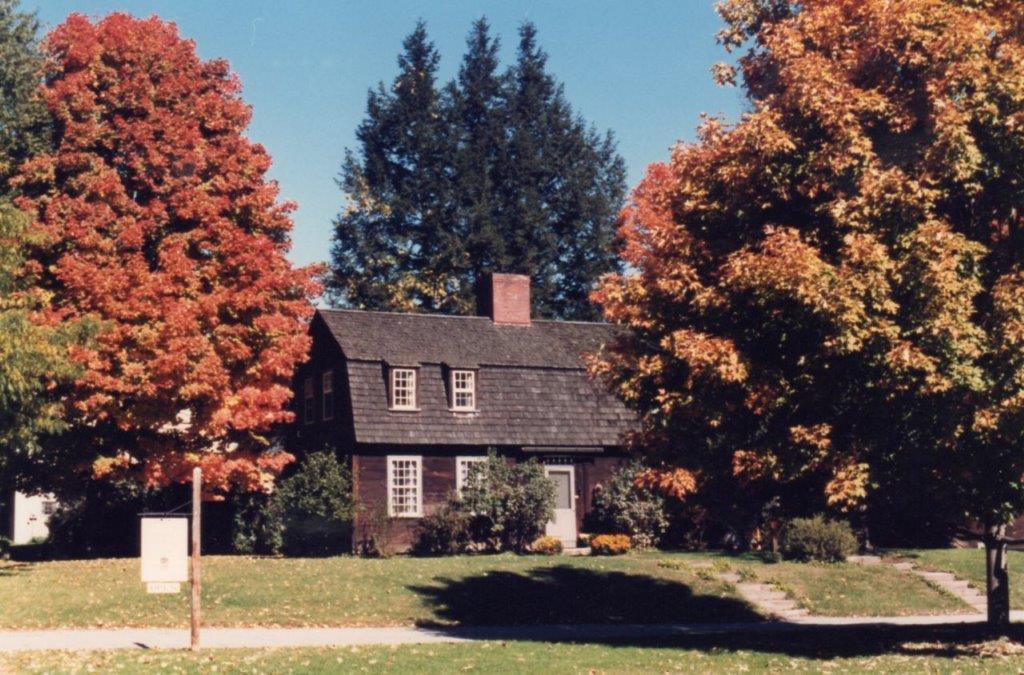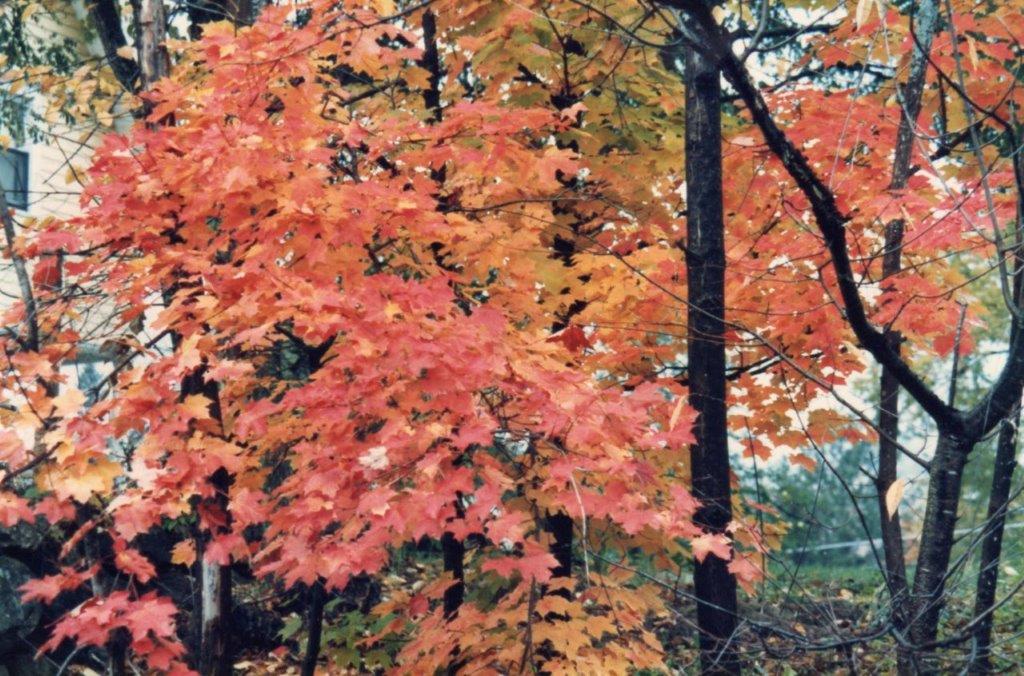 Previous Reflections by George Repin
Copyright George Repin 2017. All Rights Reserved.