July 27 - August 2, 2014: Issue 173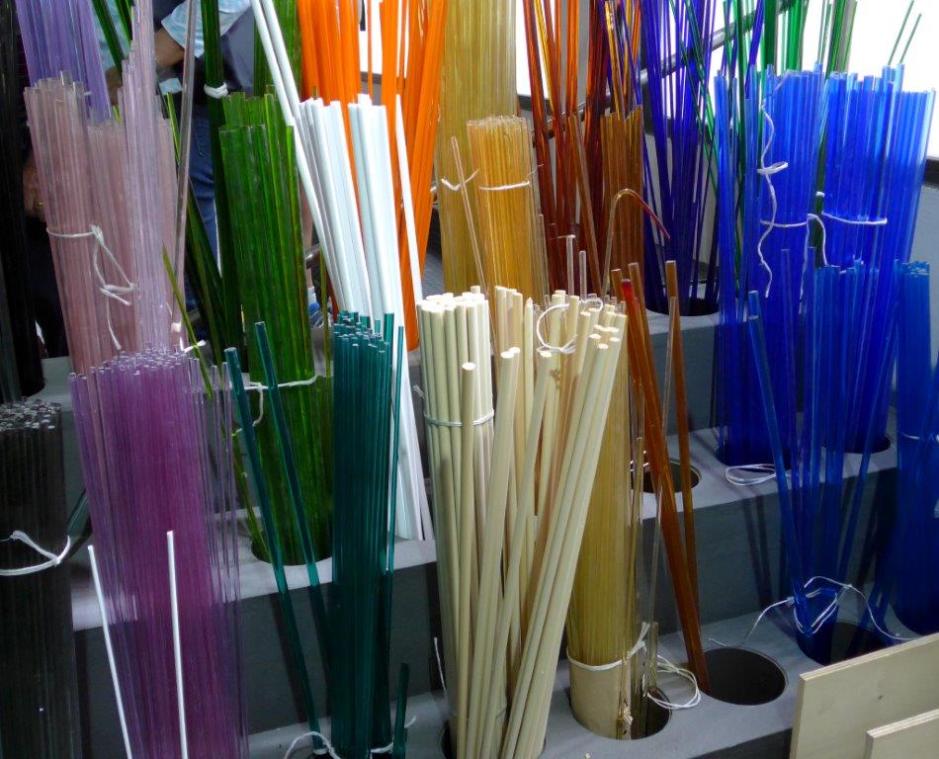 Glass rods for glassmaking.
MURANO
by George Repin
Recognition of Murano as a centre for glass making dates back to 1291 when the Venetian Republic ordered all glassmakers in Venice to move their foundries to Murano. This was done out of fear that fire starting in one of the foundries could cause a devastating catastrophe in the city, because at that time most buildings were of timber.

Murano is in the Lagoon of Venice about 1.5 Kms. from the main city of Venice. Although generally thought of, and referred to, as a single island Murano in fact is a series of seven islands linked by bridges and separated by eight canals.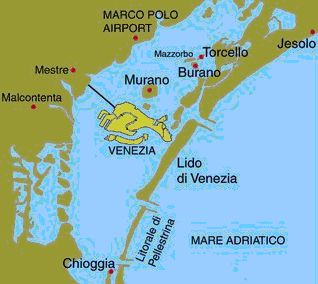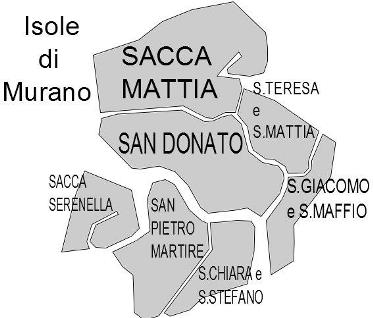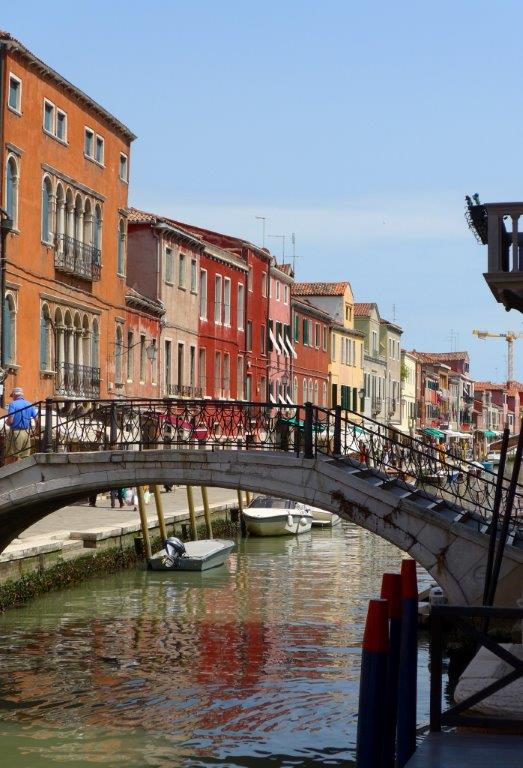 A Murano canal and bridge.

The glassmakers of Murano for centuries led Europe in making fancy glassware. They held a monopoly in making high quality items, developing and refining many technologies. These included the making of glass with threads of gold (aventurine), multi-coloured glass (millefiori) and milk glass (lattimo). These technologies are still applied today in making art glass, figurines, mirrors, chandeliers with a distinctive character and even wine stoppers.

The craftsmen use a variety of special tools such as tongs or pliers to hold red hot glass (borsella), blow pipes (canna da sofio), large glass cutting clippers (tagianti) and an iron rod to which an object is attached after blowing for final touches to be applied (pontello). However the artistic nature of the glassmaking relies on the skill of the worker rather than use of special tools.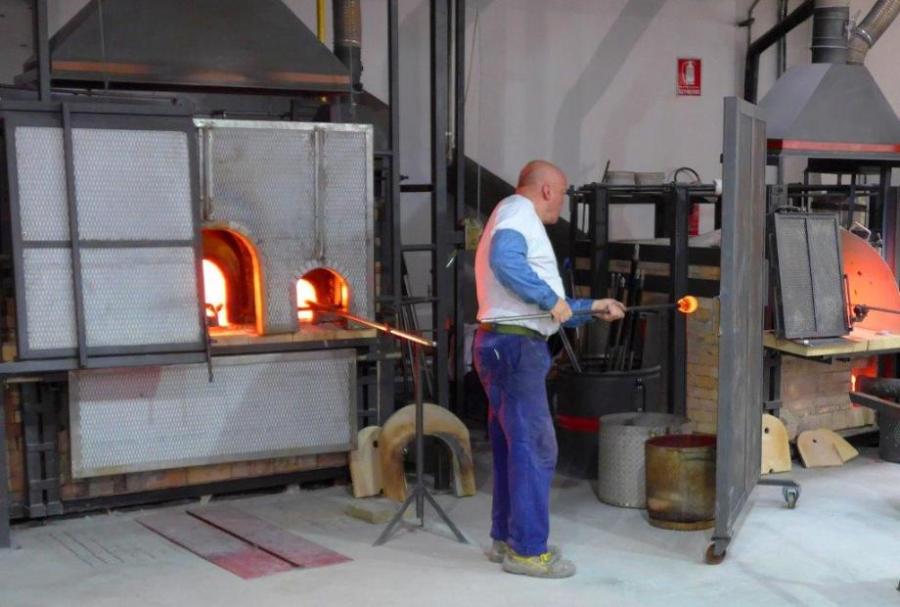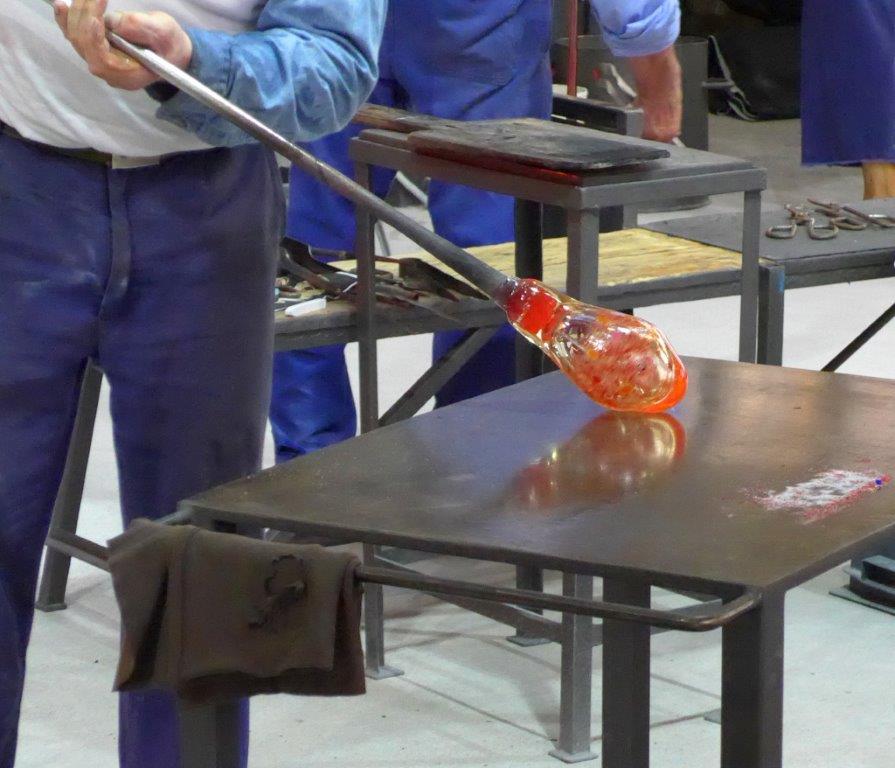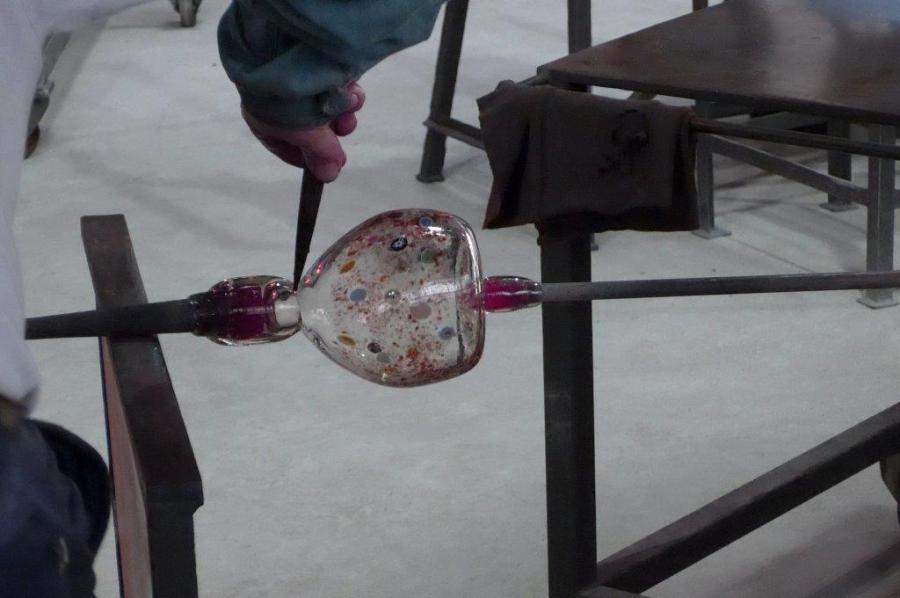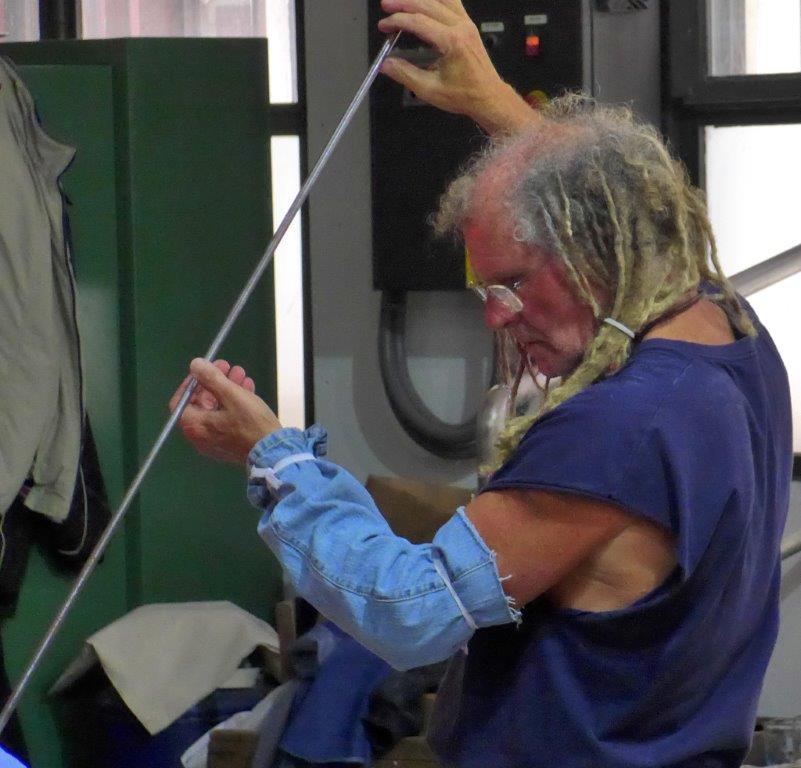 Aspects of glassmaking.

From a time of peak production for export and for tourists in the 1950s and 1960s the industry has been shrinking as demand has fallen. China and Eastern Europe are producing glass in the Venetian style much more cheaply and, while not matching the quality of Murano glass, have taken perhaps 40% of the market. As a result it has been reported that the number of highly skilled professional glassmakers, who work in physically demanding conditions, has fallen from about 6000 in 1990 to perhaps 1000 today.

So many decorative pieces are displayed for sale on Murano and throughout Venice that it is easy to forget that Murano glass is also used in stained glass windows. An interesting set of four stained glass windows, in a stylised representation of Venetian ladies at four times in the history of the city, is in a passageway leading to the Terrazo on the top floor of the Hotel Danieli which overlooks the waterfront of Venice.
Photographs by George Repin in May, 2014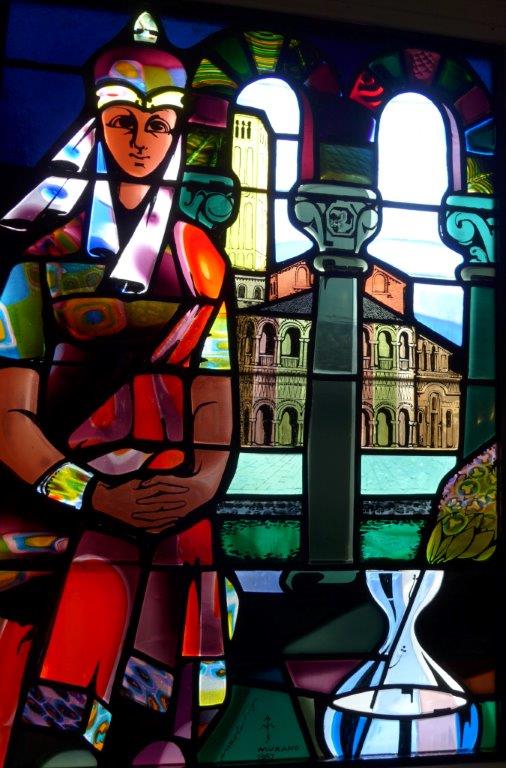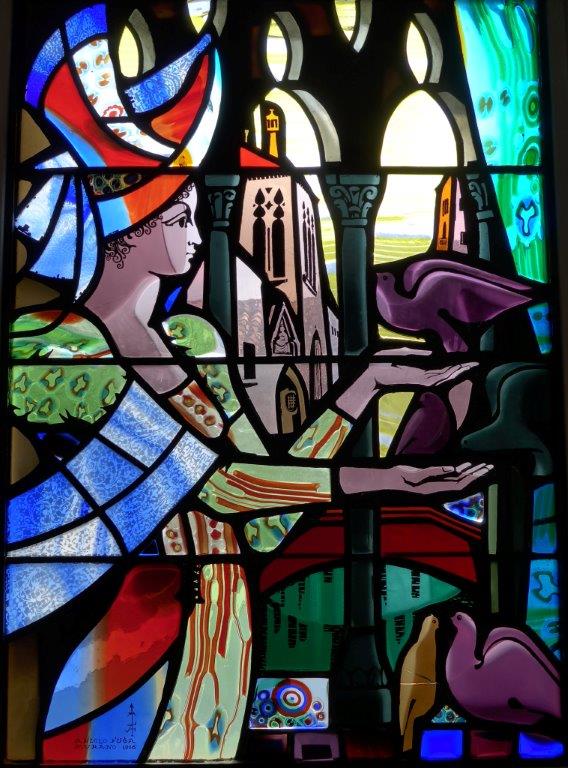 Venetian Lady 1000 A.D. Venetian Lady 1300 A.D.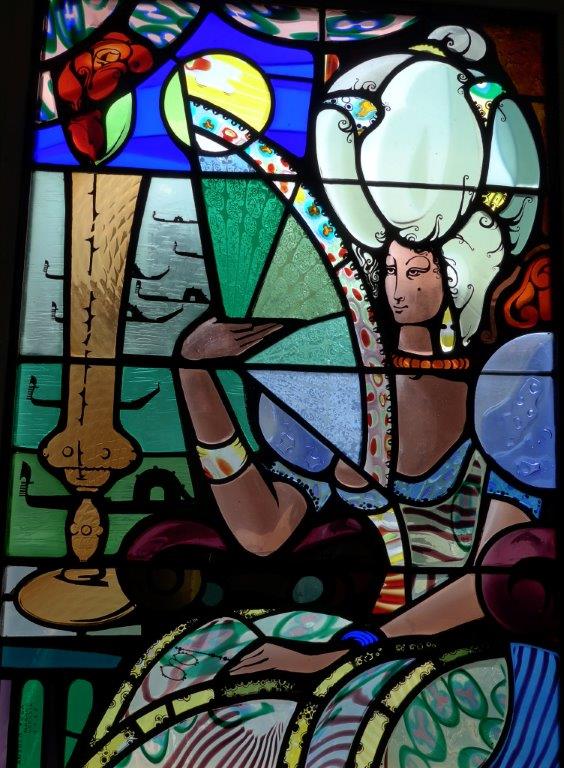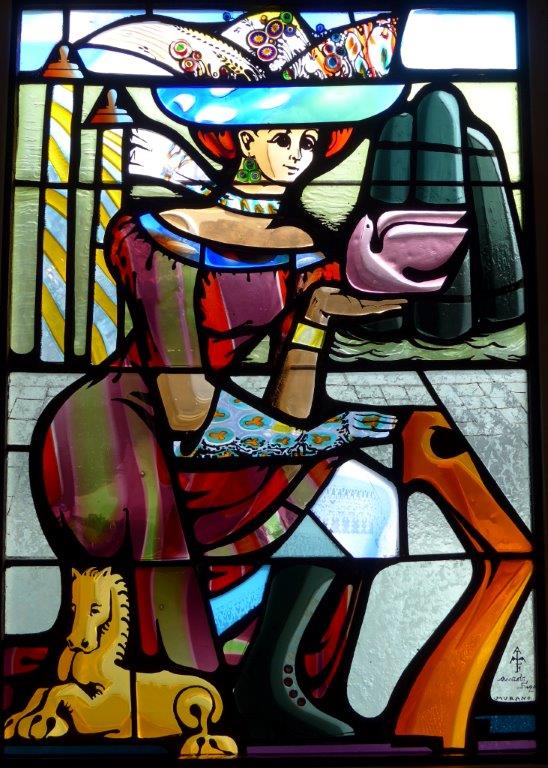 Venetian Lady 1700 A.D. Venetian Lady 1900 A.D.
Copyright George Repin 2014. All Rights Reserved.