December 8 - 14, 2013: Issue 140
THE ISLAND OF ELBA
by George Repin
Elba, in the Tuscan Archipelago, is the third largest island in Italy after Sicily and Sardinia. Located in the Mediterranean about 30 miles east of the French island of Corsica it is best known, internationally, because of the 300 days that Napoleon Bonaparte lived on the island from May 3, 1814 to February, 26 1815 following the Treaty of Fontainebleau and his forced abdication. He returned to France, landing at Cannes on 1 March, 1815, for what became the Hundred Days Campaign, finishing with his defeat at Waterloo and exile again, but this time to the isolated, barren island of St. Helena.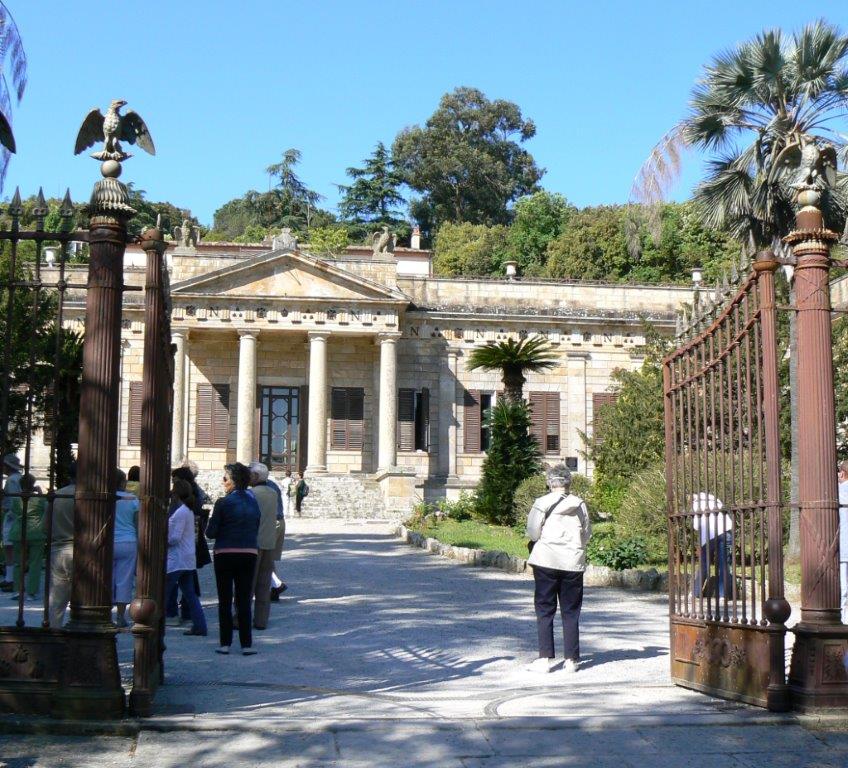 At the gates of Napoleon's home.
Teachers of English sometimes use the palindrome based on Napoleon's time on Elba - "Able was I ere I saw Elba" – as an example.
For centuries the main activity on the island was mining iron, primarily on the eastern side of the island, continuing until the mines closed in 1983. However, on the western side granite was extracted and processed from ancient times. The columns of the Pantheon in Rome are made of granite from Elba.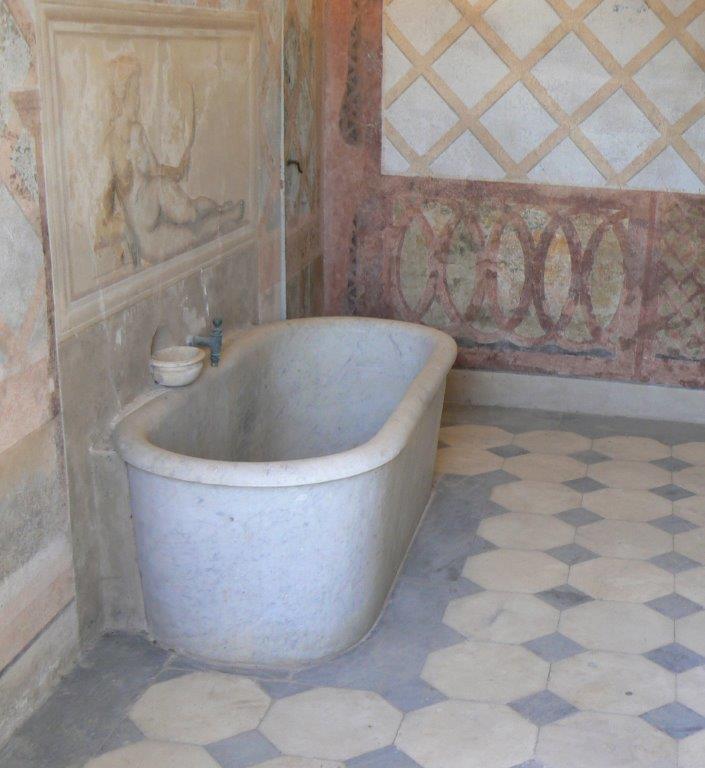 The bathroom.
Elba also has a longstanding tradition in the production of wines dating back to Roman times. In Italy Elba rose, Elba white, Elba red and the Ansonica reserve red are renowned.
However, for tourists the main interest is Napoleon's home. A steep, narrow road leads up to the gates of the house. Unfortunately, few items associated with Napoleon remain in the house but features of the house and its location make a visit worthwhile.
Palindrome: (noun) word, verse or sentence that is the same when read backwards or forwards.
Photographs by George Repin in 2011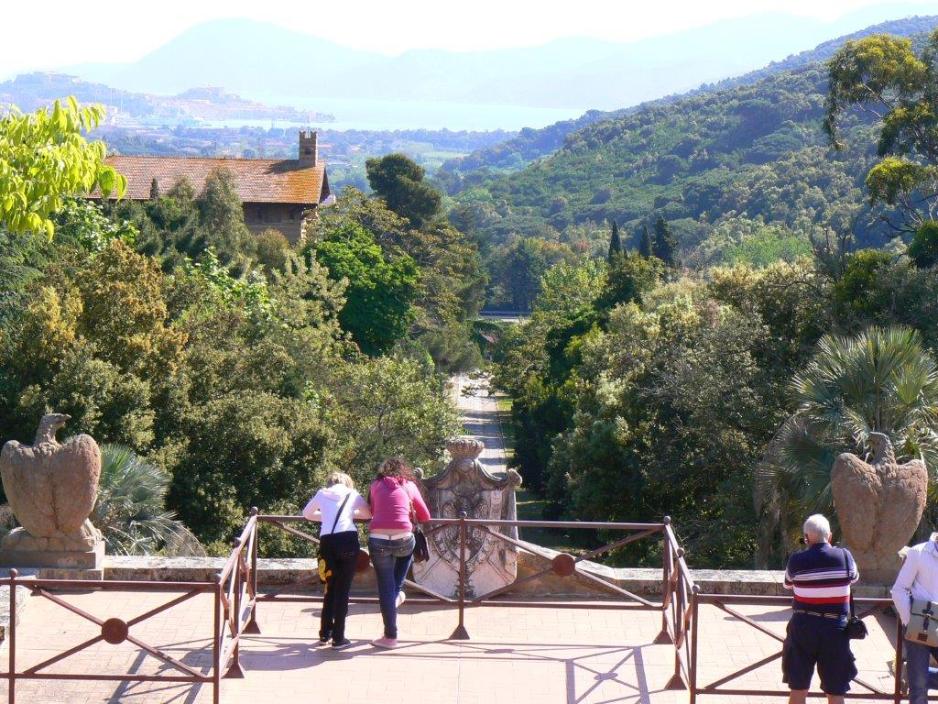 View from the terrace with the road below.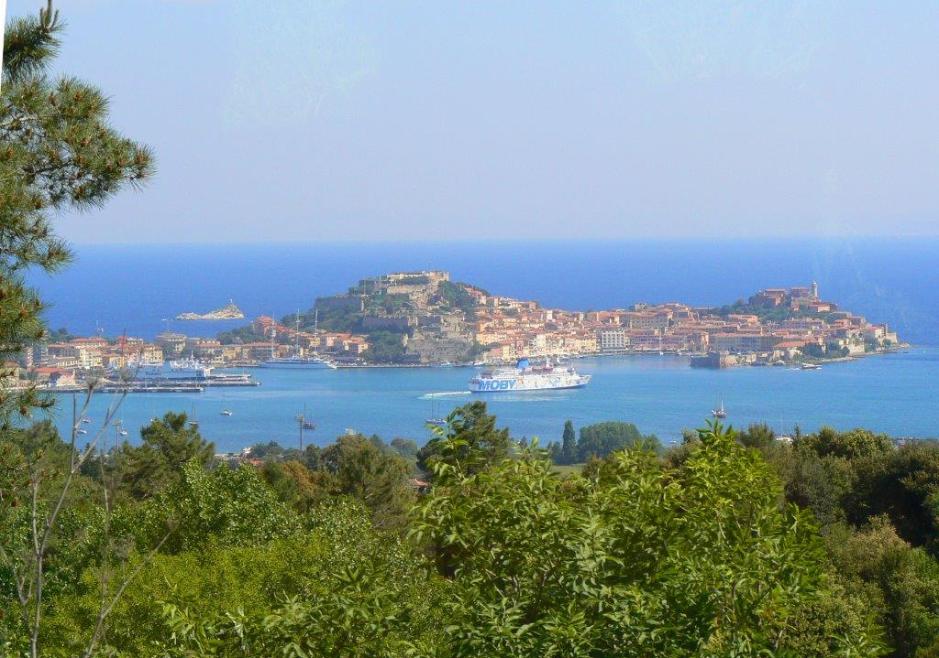 View over Golfo di Lacona to Cape Stella.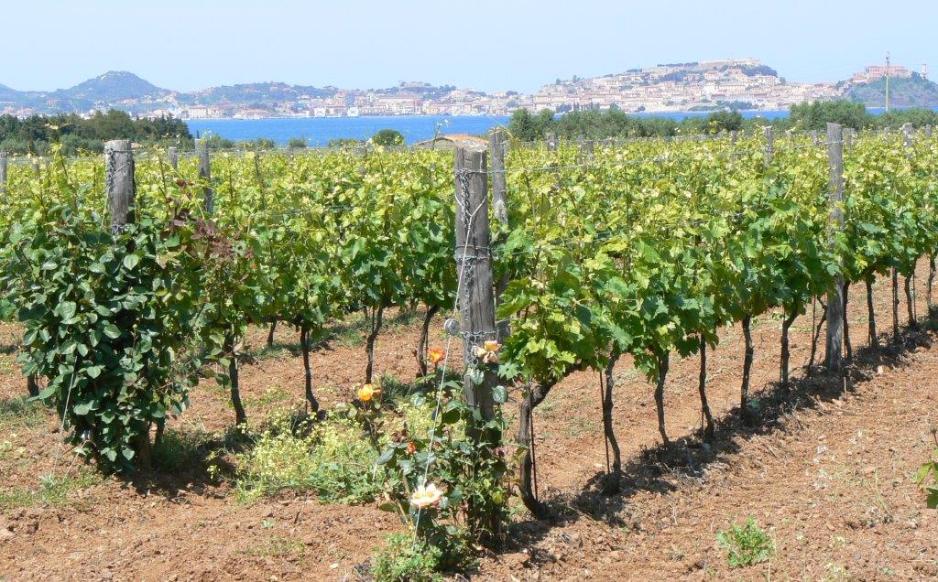 Vineyard with Portoferraio across the water.
Copyright George Repin 2013. All Rights Reserved.