November 8 - 14, 2015: Issue 239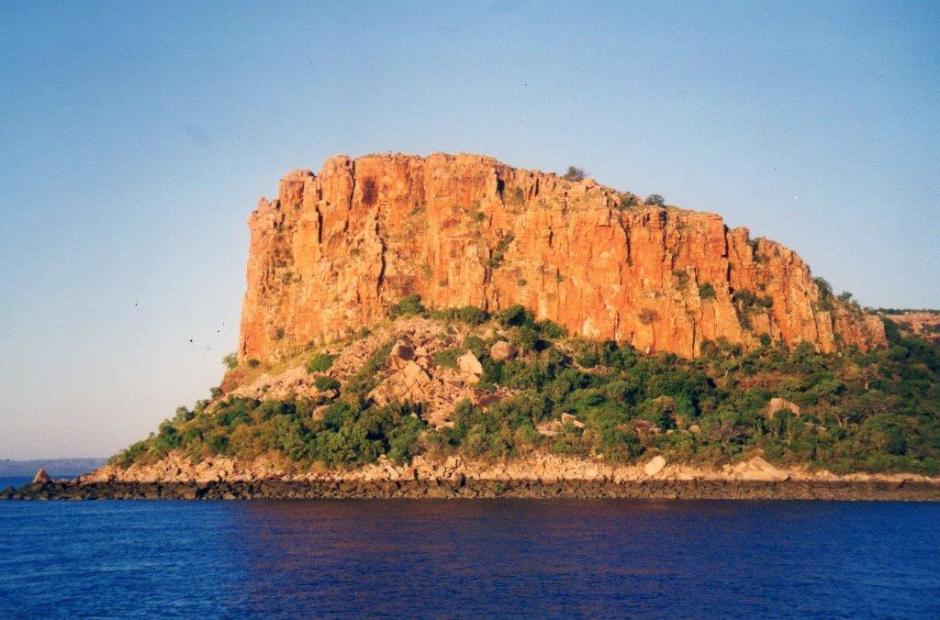 RAFT POINT
By George Repin
Located on the Kimberley Coast of Western Australia Raft Point is the site of "galleries" of indigenous rock art of the Wandjina period. Unlike Bigge Island no examples of Gwion Gwion art (occasionally referred to as Bradshaw Rock Art) are in these "galleries".
Wandjina art was first recorded in the Kimberleys by George Grey, an explorer, in 1837. Characteristically the painted figures appear to have haloes around their heads with mouthless faces and round eyes on either side of an ovoid nose. They are believed to be over 4,000 years old.
Raft Point is an impressive rock headland. Boab trees are notable on the easily accessible beach.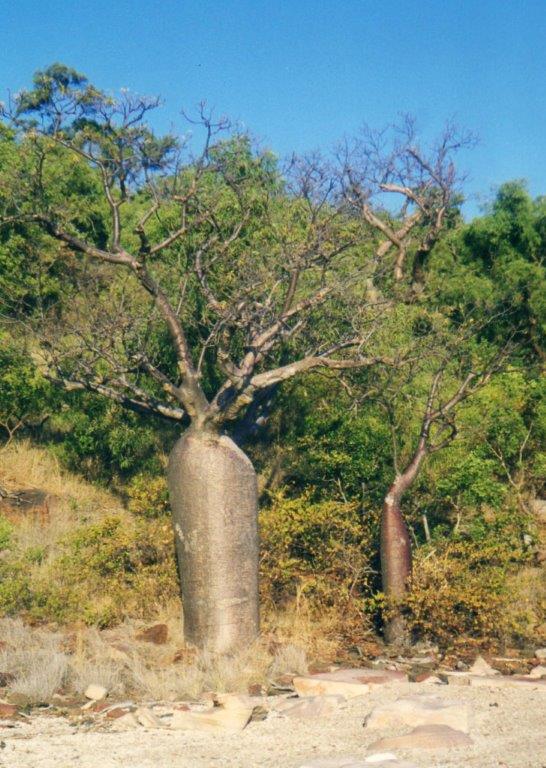 Boab trees on the beach
The tree Adansonia gregorii, commonly known as the "boab", is indigenous to Australia occurring in the Kimberley region of Western Australia and east into the Northern Territory. It is easily recognised by the swollen base of its trunk giving it a bottle-like appearance. Trees range in height from 5 to 15 metres. The trunk base may be very large with some trees recorded with bases five metres in diameter. The trunk may be so large that hollowed-out boab trees have even been used as lock-ups. The Boab Prison Tree in Derby was used in this way in the 1890s to hold indigenous prisoners awaiting sentencing.
The tree is a succulent, flowering and deciduous - and very slow growing. A boab at Wyndham is 20 metres high and is estimated to be 2000 years old.
Species occur in Madagascar, mainland Africa and the Arabian Peninsula.
The tree has many uses. Most parts are edible. The young leaves are rich in Vitamin C. Indigenous people have valued it for its ability to store water in dry seasons. The bark can be used to weave fabric to make clothing or ropes.
Many common names have been applied to the tree including "bottle tree", "upside down tree", "gouty stem tree" and "dead rat tree". Some indigenous Australians call it "gadawon". The species name recognises the Australian explorer Augustus Gregory.
Young boab trees
The accessible rock art at Raft Point is in two recesses under overhanging rocks – one above the other. These two recesses are referred to by some as the lower and upper galleries. The photographs accompanying this article are examples of paintings in both galleries.
Photographs taken by George Repin in 2002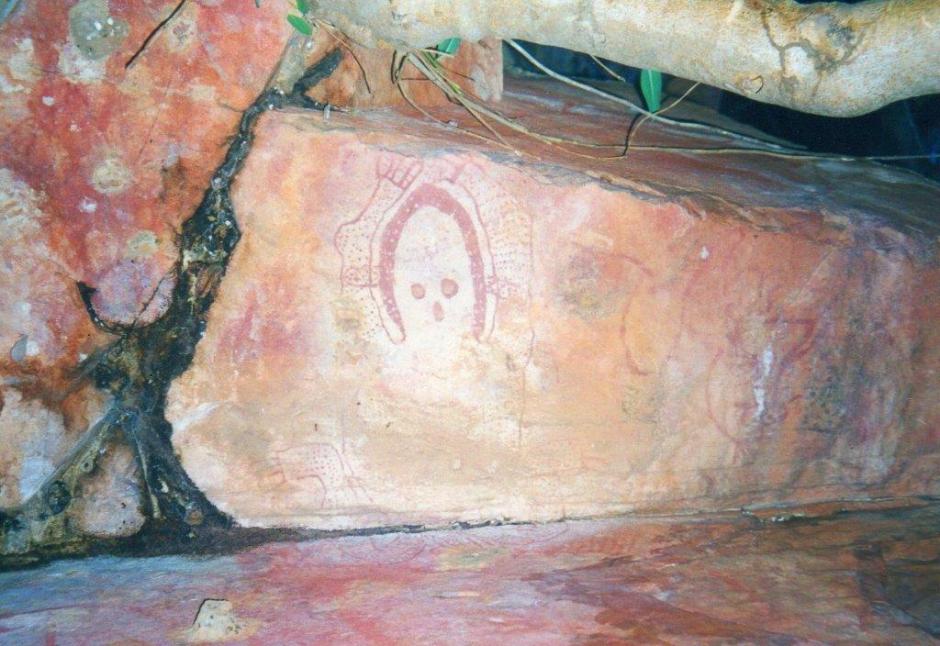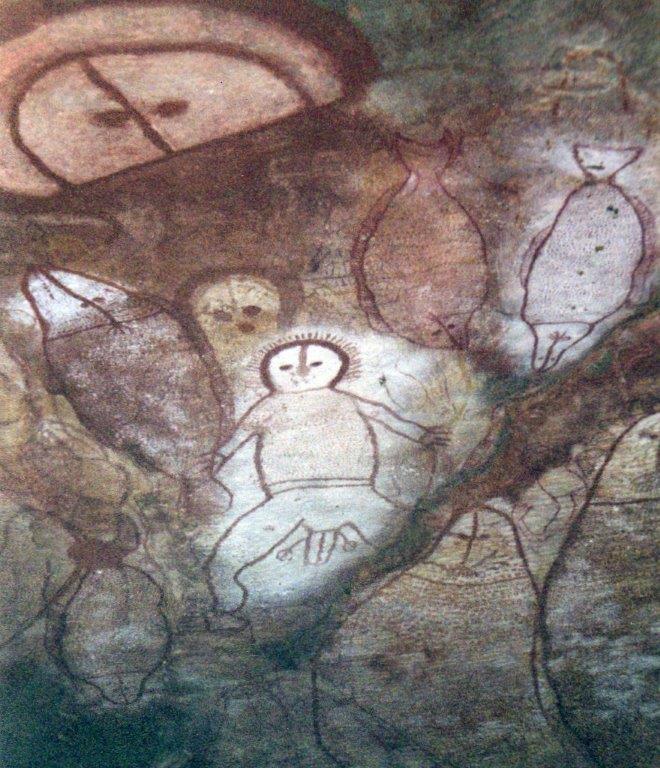 Above and Below: Rock art in the "lower gallery"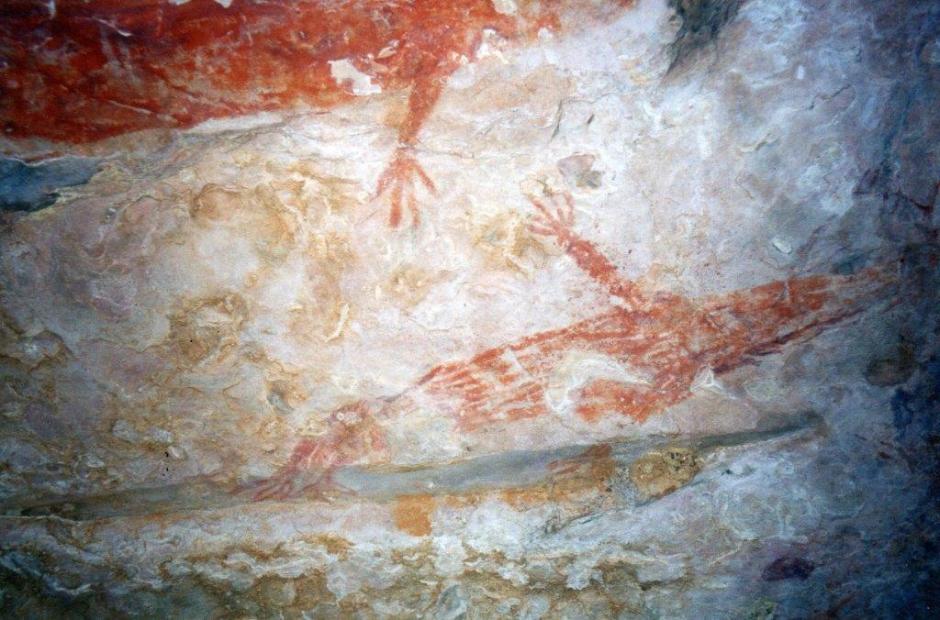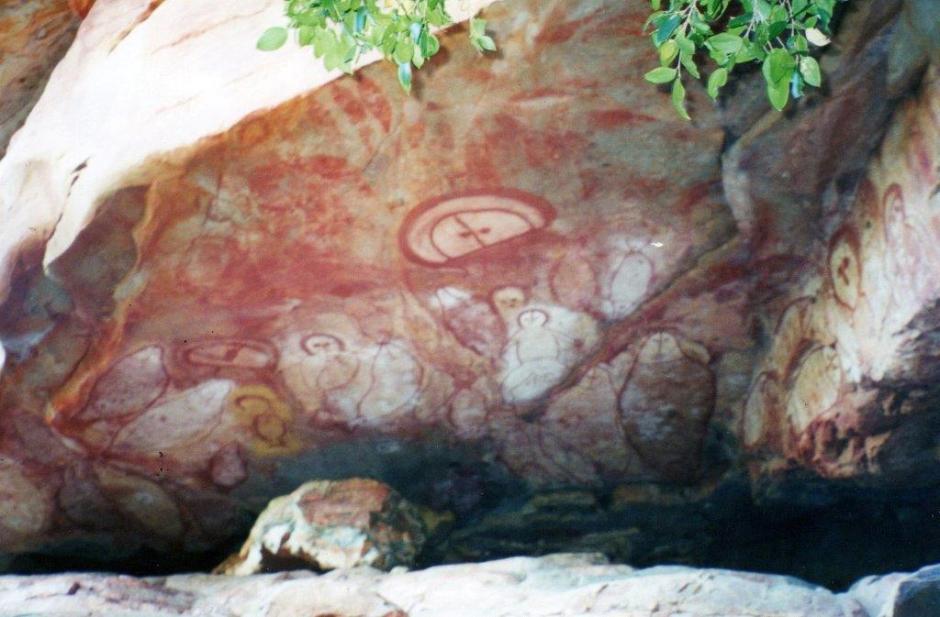 Above and below: Rock art in the "upper gallery"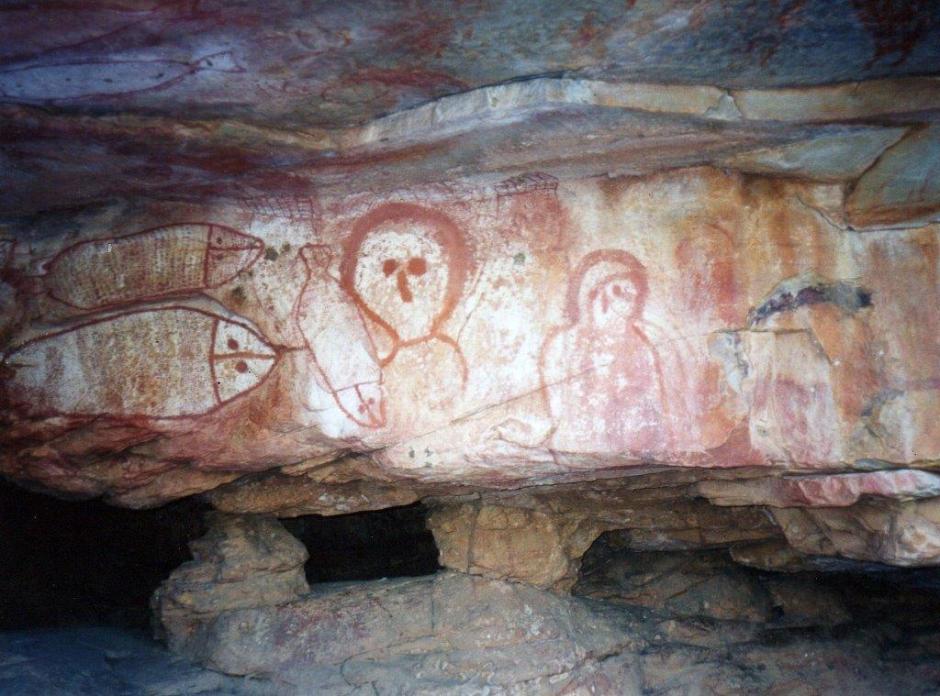 Previous Reflections by George Repin
Copyright George Repin 2015. All Rights Reserved.