December 25 - 31, 2011: Issue 38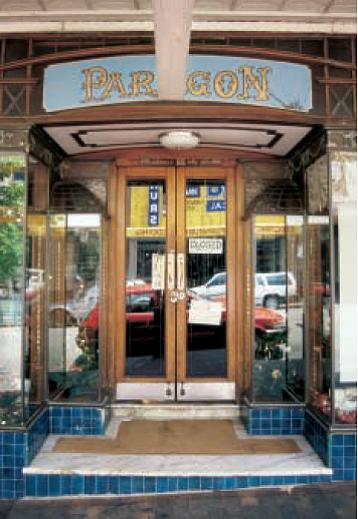 Above: Entrance to Paragon Cafe By Natalie Broughton 1999. All rights reserved. Others by George Repin, Violet Lily and My Makeup Reviews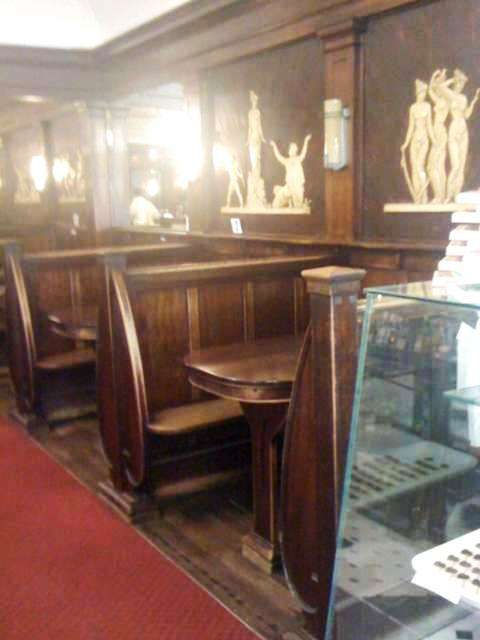 THE PARAGON AT KATOOMBA
by George Repin
Starting as a boy in the 1930's and later with a growing family, a trip to Katoomba for me was never complete without a visit to The Paragon in Katoomba Street, a few short steps down the hill from the Carrington Hotel. Whether for a meal, American-style hot waffles with real maple syrup, hot chocolate to warm faces and hands chilled by the cold winter wind at Echo Point, to feast eyes on the enticing, attractively displayed confectionery made on the premises, or to savour the pervading aroma of warm pastries fresh from the ovens, it was a "must".
Established in 1916 and operated by the Simos family The Paragon was a constant in a changing world. The owner of the business and the "front man" was "Zach" Simos, the first to come to Australia from Kythera, later to be joined by his brothers Peter and George. George was a master confectioner.
Responsibilities in the business were spread between family members. Zacharias was a tall, very impressive figure, quite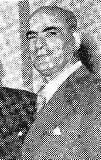 bald when I knew him, greatly respected in the local community and one of nature's gentlemen. I came to know him well when I was President of the Catering Trades Organisation of NSW. His courtesy, hospitality and kindness to my wife and myself, whenever we visited the restaurant, is something we remember and cherish.
Driving back to Sydney from Dubbo one Saturday, nostalgia drew me to The Paragon. I was disappointed to find it closed for the day. The old style shopfront of glass and ornate metal work set above deep blue tiles was unchanged. Peering through the door I could see the glass cases on each side (filled in my mind's eye with sweets and hand-dipped chocolates on the right - and cakes, pastries and biscuits on the left). I remembered the Butter Brazils, the Marzipans and the Vanilla Almonds – all specialties of the house. Beyond I could see the dark timber loges into which a child could retreat and hide, the dark timber panelling with Grecian figures in bas-relief a major decorative feature in art deco style executed by O.L.Steen, the hanging light fittings
characteristic of the time when they were made and, further back, the soda fountain faced with Moruya marble. Behind the bar was the entrance to a room where private functions were held and the Rotary Club of Katoomba met every Monday evening. The floor of what is now the cocktail lounge was a sprung dance floor when ballroom dancing was all the rage and The Paragon was the place to hold a party.
Because the décor of The Paragon so wonderfully reflects an era, all three rooms have been classified by the National Trust. So many landmarks have gone from country towns over the years, the victims of "progress". Hopefully The Paragon will not be one of them.
Footnotes: 1. The Late Justice Theodore Simos of the Supreme Court of New SouthWales, the son of the Late Zacharias Simos, provided me with background information in the preparation of this article.
2. An entry about Zacharias Theodore (Jack) Simos (1897-1976) appears in the Australian Dictionary of Biography first published in Supplementary Volume 2005. Link Below:
Simos, Zacharias Theodore (Jack) (1897–1976)
from: http://adb.anu.edu.au/biography/simos-zacharias-theodore-jack-13195
Copyright George Repin 2011. All Rights Reserved