January 15 - 21, 2017: Issue 296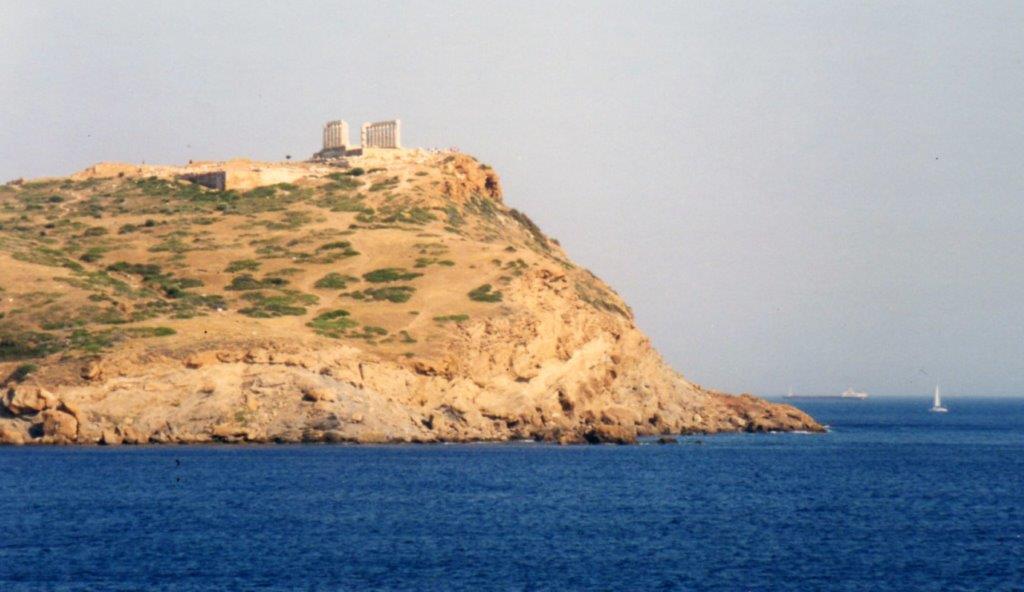 Cape Sounion seen from across the Bay.
CAPE SOUNION
Cape Sounion, a promontory at the southern-most tip of the Attica Peninsula in Greece, about 69 Kilometres to the south-southeast of Athens, is the site of the ruins of the Temple of Poseiden, the god of the sea in classical mythology. In a maritime nation such as Greece Poseiden, as the god of the sea, occupied a high position in the divine hierarchy, considered second only to Zeus.
The temple is on the headland at a height of 60 metres above the water surrounded on three sides by sea, occupying a strategic position, commanding the entrance to the Saronic and South Euboea gulfs and protecting the whole of southern Attica.
Excavations at the beginning of the 20th Century revealed that there had been an organised sanctuary on the site in the 10th to 7th Centuries BCE. There is a reference to Sounion in Homer's poem the Odyssey, which is believed to have been written in the 8th Century BCE.
The original temple on the site, built of tufa, was destroyed in 480 BCE by Persian troops when Xerxes I invaded Greece. Building of a marble Doric peripteral temple, some of whose columns stand today, commenced in 440 BCE at the time of the Athenian statesman, Pericles.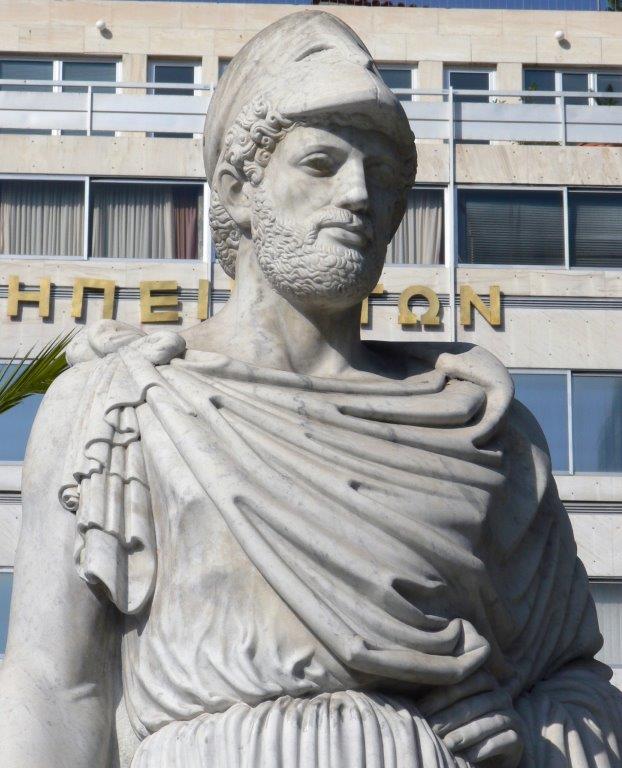 Statue of Pericles in Athens.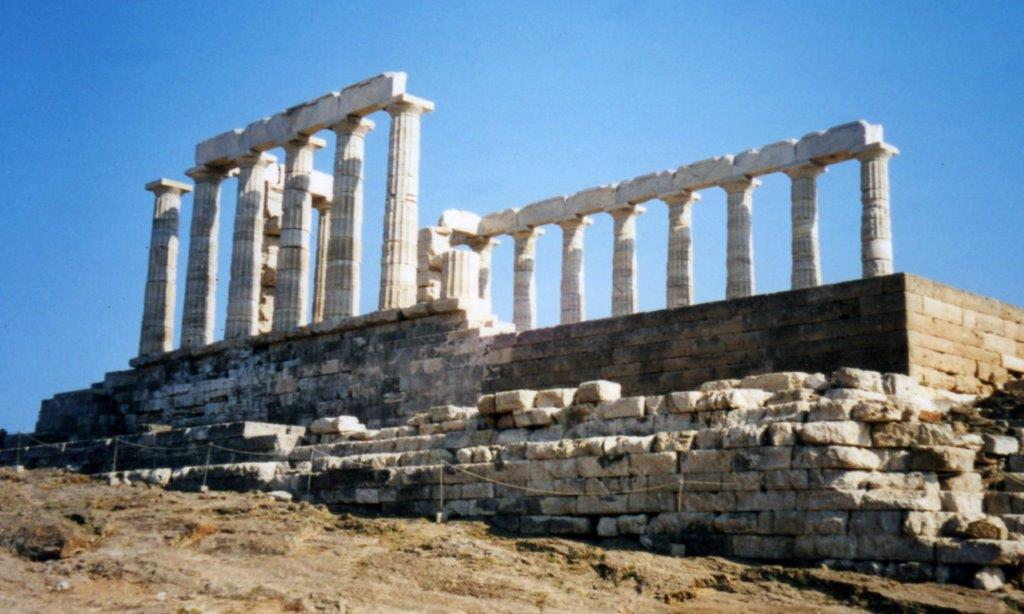 Temple of Poseidon - South side.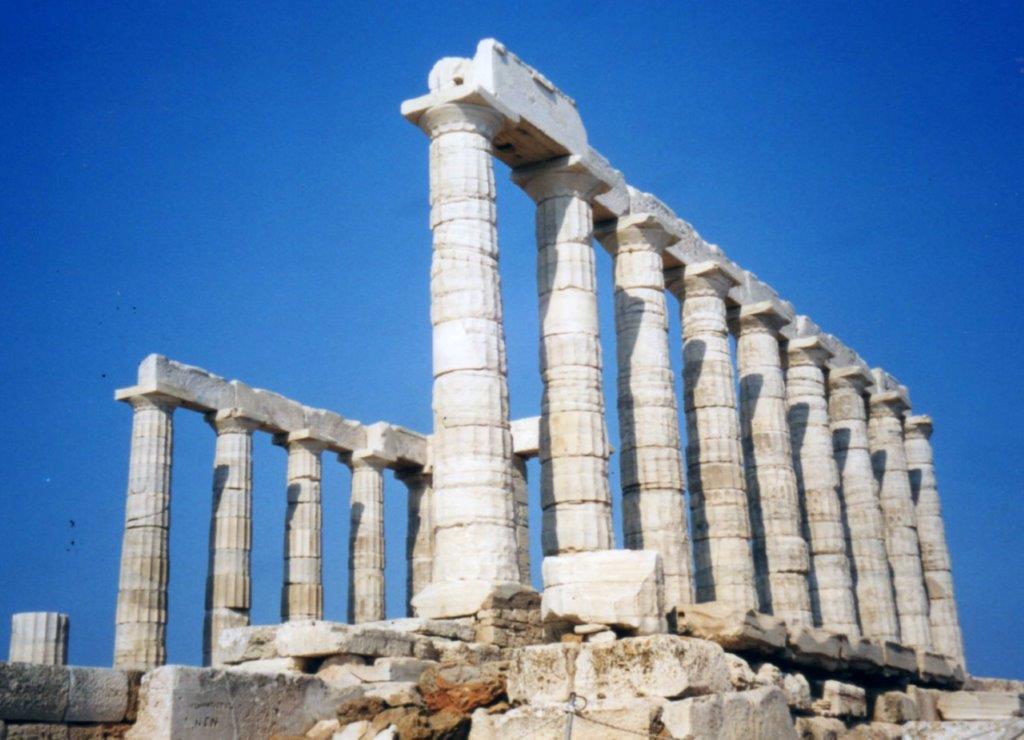 Temple of Poseidon - West side.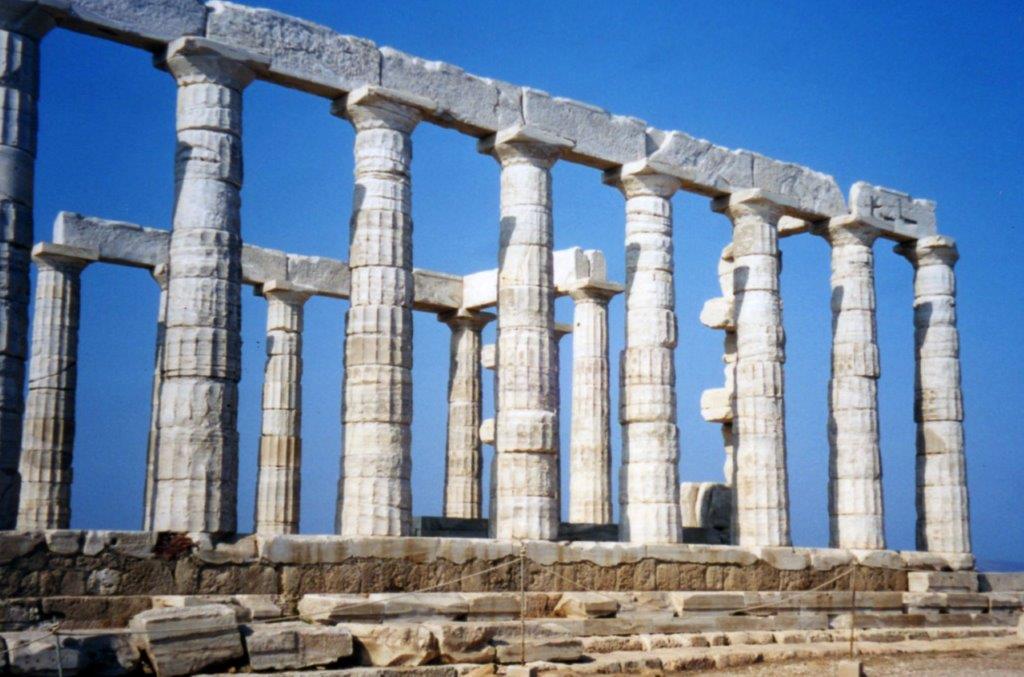 Temple of Poseidon - West side.
In common with other Greek temples the building was rectangular, with a colonnade on all four sides. The columns are of the Doric style. Of the original 34 columns 15 still stand today. They were made of locally quarried white marble. They are 6.10 m (20 ft) high, with a diameter of 1 m (3.1 ft) at the base and 79 cms (31 inches) at the top. The columns were cut with only 16 flutings (instead of the usual 20) – intended to reduce surface area exposed to erosion.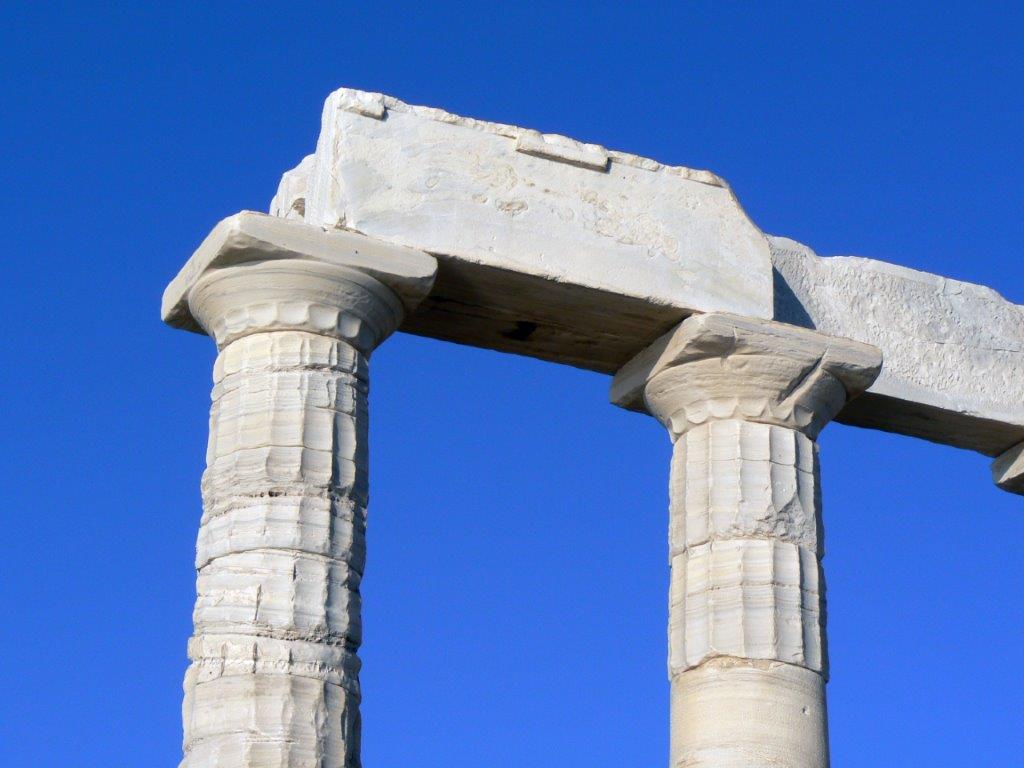 Detail of Doric columns.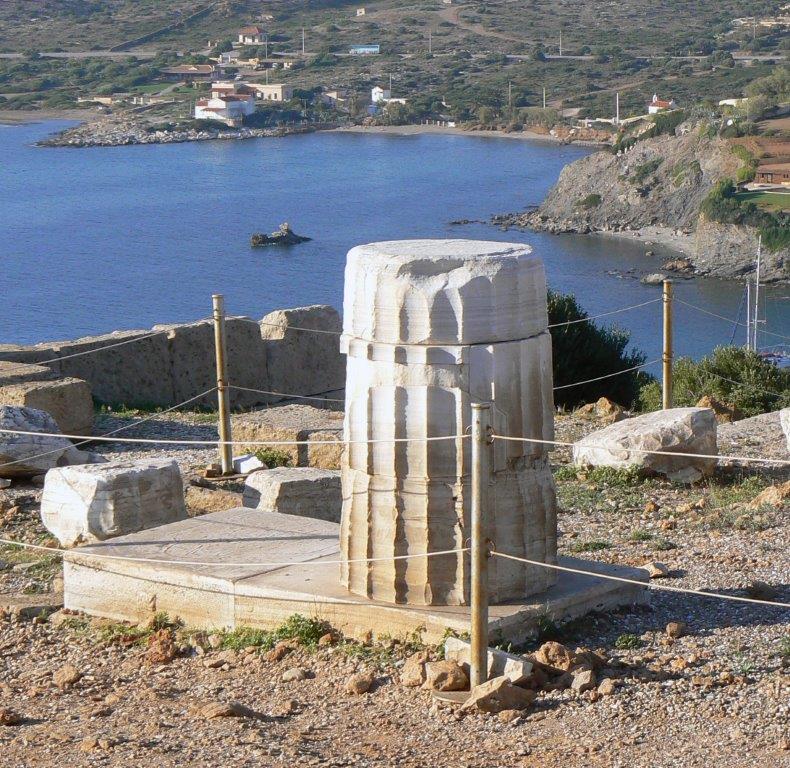 Detail of column base.
The name Byron is carved into the base of one of the columns, possibly dating from the famous Romantic poet's first visit to Greece, although Byron is known to have visited Sounion on at least two occasions when living in Athens in 1810-1811.
Sounion is an upmarket summer home location for Athenians and is one of the most expensive areas in Greece. There are excellent views of the Cape and the ruins of the Temple of Poseiden from several resort hotels on the waterfront of the Bay.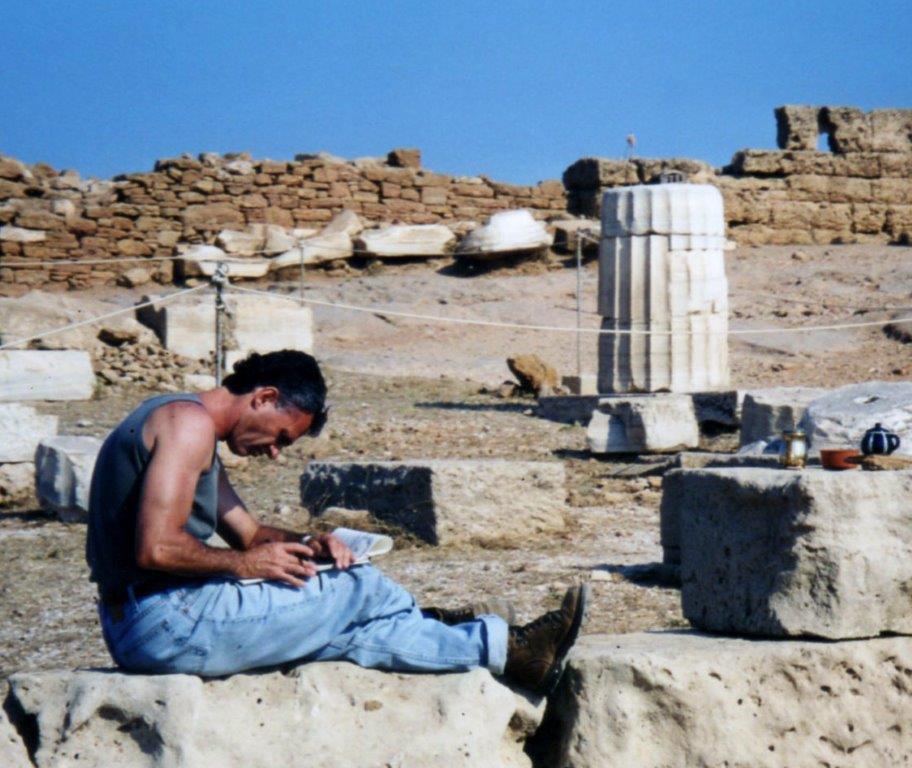 Artist sitting on the North side - sketching the Temple.

Photographs by George Repin in 2001 and 2006.
Previous Reflections by George Repin