November 13 - 19, 2011: Issue 32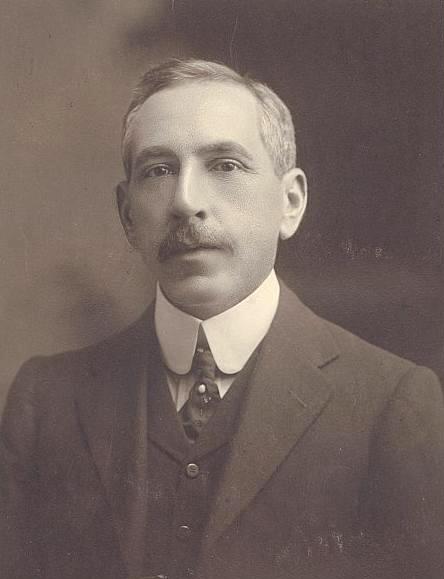 Above: Portrait of the Australian politician Billy Hughes (1862–1952) as a young man. Source http://nla.gov.au/nla.ms-ms1538-10-582. Author T. Humphrey
Below: Australian soldiers carry 'the little digger' along George Street, Sydney in triumph after the Prime Minister returned from the Paris Peace Conference in 1919. Below this: Yehudi and Hephzibah Menuhin.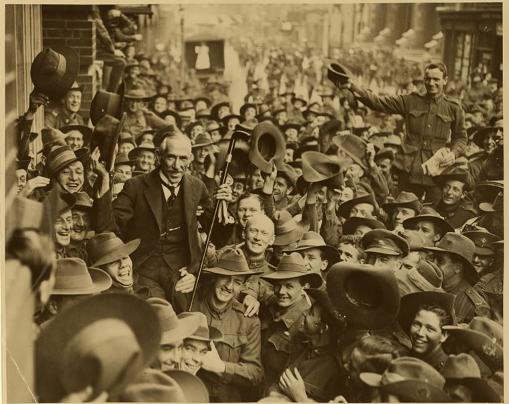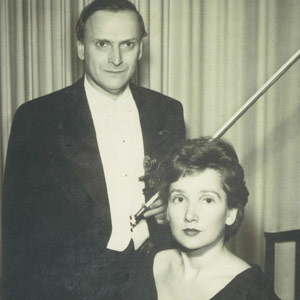 AN AUSTRALIAN ICON – THANKS TO BILLY HUGHES
By George Repin
The bark and the leaves of Salix alba, the willow tree, have been used in folk medicine down the ages because they contain salicin a bitter glycoside. Over time various observers had recognised that chewing the leaves or bark, or drinking a brew made from them, reduced joint pains and acted as an antipyretic - that is, reduced "fever". The active ingredients were salicylates. However, the use of salicylates medicinally was discontinued in the mid-nineteenth century because of nausea and other undesirable side effects. It was not until a derivative of salicylic acid, acetylsalicylic acid, was manufactured towards the end of the century that it began to be used under the name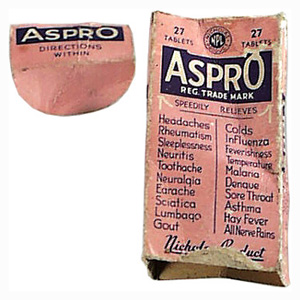 aspirin. Aspirin a mild, non-narcotic analgesic, was found to be valuable in the relief of headache and muscle and joint aches, in reducing fever, and reducing inflammation and swelling in joints.
Its use in Australia came to an abrupt stop during World War I when the German company Bayer stopped exporting aspirin to enemy countries.
In 1915, the Attorney-General, William Morris Hughes – known as "Billy Hughes" and also as "The Little Digger"- (later to become Prime Minister) decided that the German patent and trademark rights for aspirin would be suspended and granted to any Australian manufacturer who could produce the drug at a necessary standard of purity. This decision resulted ultimately in the establishment of an outstandingly successful Australian company.
A pharmacist, George Richard Nicholas, working in his chemist shop at Windsor, Victoria took up the challenge to synthesise aspirin. His "laboratory" was the kitchen at the back of his pharmacy and his equipment was what he had in his dispensary, supplemented by kitchen utensils borrowed from his wife. Progress was slow.
Although Nicholas was able to make aspirin he was unable to achieve the necessary level of purity until he was joined by an industrial chemist, Harry Wolf Shmith. Together they made Australian proprietary medicine history, using a pioneering crystallising process to produce aspirin of exceptional purity. They registered the product as "Nicholas Aspirin" - but marketing was their next major challenge. George brought his brother Alfred Michael into the business, and they were joined by J.W. Broady and Harry Shmith's father. Broady and the Shmiths withdrew when financial losses started to accumulate but George and Alfred persevered. The three who did not stay the distance must have regretted their decision later, when the business flourished and grew into an international enterprise.
In 1917 George and Alfred decided to rename their product ASPRO – a name which soon entered the Australian vocabulary and later gained international recognition. In 1923 they adopted the unique "Sanitape" method of packaging each tablet in its own sealed compartment.
During World War II, when sulphonamide was in critically short supply for the armed services, the Nicholas organisation, at the request of the Australian Government succeeded in synthesising the drug in just six weeks.
Other analgesics with fewer side-effects, such as paracetamol, have superceded aspirin but, because of its anticoagulant properties, it is still used in small doses as a preventive measure to reduce the risk of stroke and heart attacks.
FOOTNOTE
George R Nicholas has another claim to fame. In 1938 his daughter Nola married the virtuoso violinist Yehudi Menuhin and in quick succession his son Lindsay married Hephzibah, Yehudi's sister an outstanding pianist.
Copyright George Repin, 2011. All Rights Reserved.