October 30 - November 5, 2016: Issue 287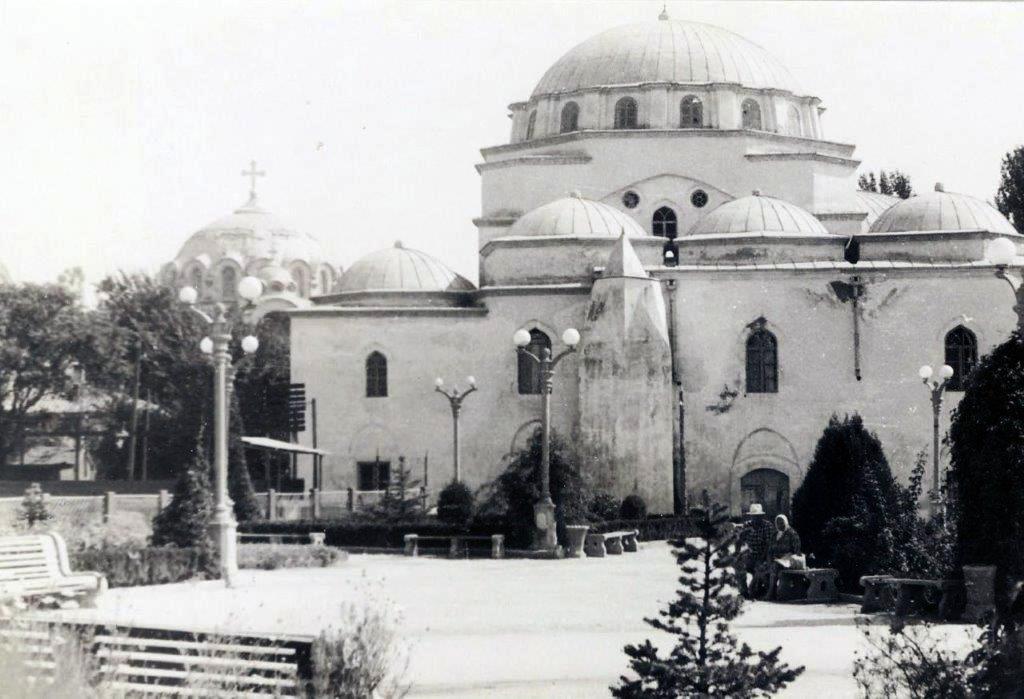 Evpatoria. Mosque with Greek Orthodox Church in distance. Early 20th Century.
NICHOLAS HIMONA – Artist
Nicholai Petrovich Himona was born in Evpatoria Crimea, into a Greek community, part of the Greek diaspora around the Black Sea. The Crimean Peninsula at that time was part of Russia. Although assimilated into the Russian way of life the Greeks tended to maintain their culture and spoke Greek in their homes, and Russian in the community. Himona's date of birth is uncertain – being some time in 1865 or 1866.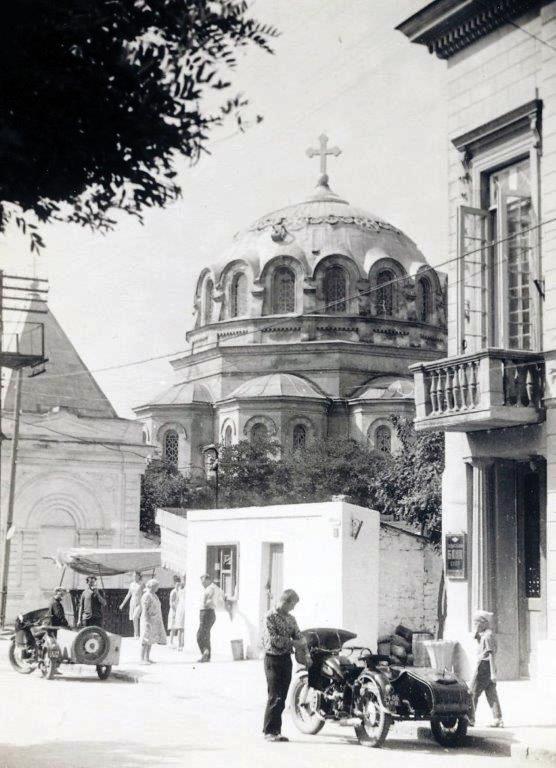 Evpatoria street scene with Greek Orthodox Church. Early 20th Century.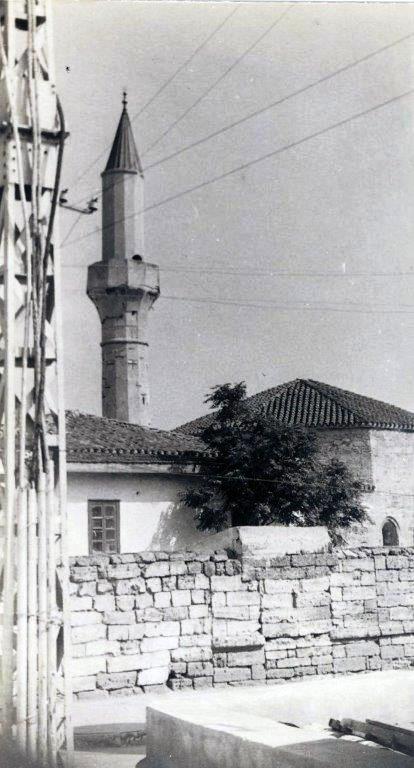 Evpatoria street scene with minaret. Early 20th Century.

As he worked in Russia and in Greece his name appears both in Kyrillic and Greek script, so that the transliteration into English script varies in different sources where the following variations appear, inter alia: Cheimonas, Cheimon, Chimonas and Khimona.
He is one of the few Greek artists listed in the BENEZIT – Dictionary of Artists, published in Paris in 2006, Editions Gründ. (His entry is in Volume 3Bulow to Cossin). See note below.
Himona was primarily a painter of landscapes – and is kno
wn for his harmonious compositions and knowledgeable and delicate rendering of light. He studied with Arkhip Ivanovich KUINDZHI at the Academy of Fine Arts in St. Petersburg (Imperatorskaya Academia) from 1890 to 1894 and later taught there (1896 to 1918) and exhibited his landscapes. After a visis to Greece in 1920 he took part in numerous collective exhibitions in Paris, Munich, London and the USA.
Some of his paintings are in the Dimotiki Pinakothiki and the Ethniki Pinakothiki in Athens, the Dimotiki Pinakothiki in Rhodes, the Gosudarstvenny Russkij Muzee in St. Petersburg and in the Treyakovskaya Gallereia in Moscow.
He died on Skyros, a Greek island in the Aegean Sea, in 1929.
In the early 20th Century the Ottoman influence, which had been strong in Crimea for a long time, was still apparent in the architecture and the presence of mosques in Evpatoria.
Himona had a close relationship with the Hrisonopoulo family because his sister Maria had married Michael Hrisonopoulo. He painted his niece their daughter, Alexandra Hrisonopoulo, as a young girl.
Himona's niece, Alexandra Hrisonopoulo as a young girl.

No photographs of Himona for inclusion in this article could be located other than two annotated photographs held by the Hrisonopoulo family in which there is a glimpse of the man. Photographs of some of his paintings accompany this article.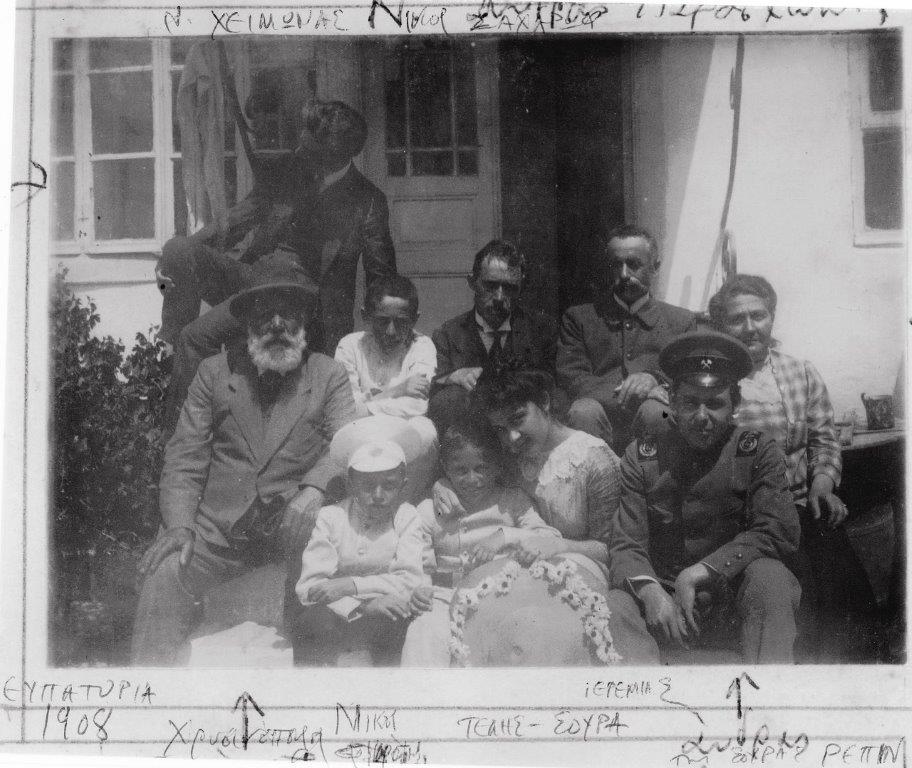 Hrisonopoulo group. Maria, Himona's sister, on Right. His niece Alexandra (aged 16) in the front. The shadowy figure in the back is Himona. 1908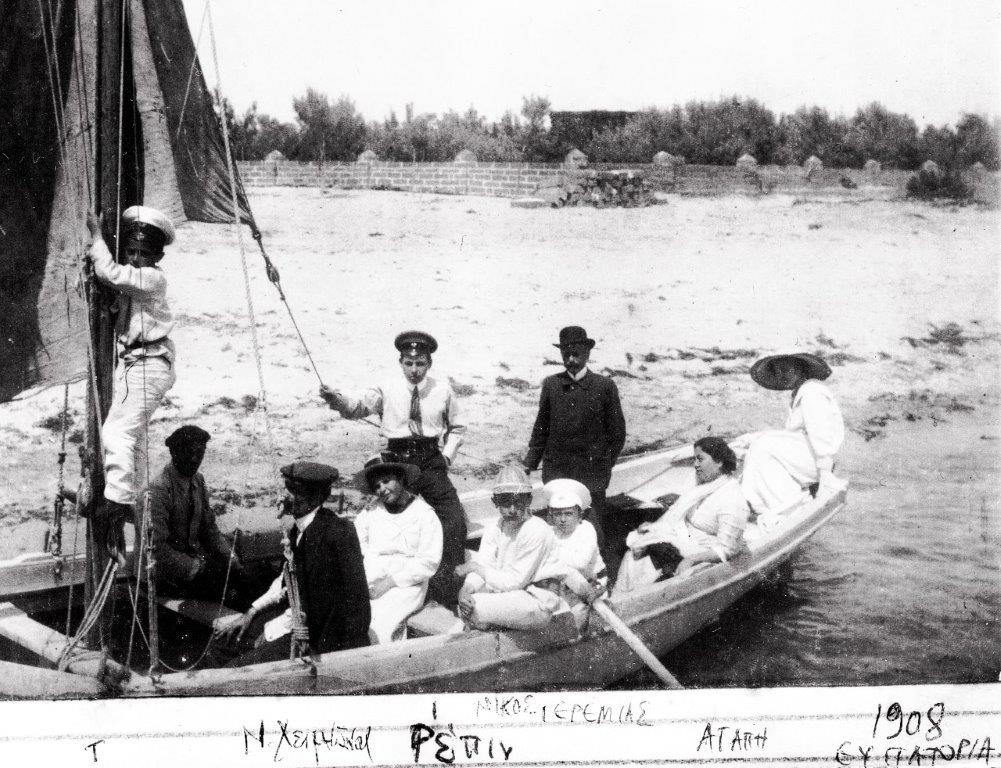 Boating near Evpatoria. The man with black cap on port side is Himona. 1908
A NOTE ON THE BENEZIT DICTIONARY OF ARTISTS
The Benezit Dictionary of Artists is an extensive publication of bibliographical information on painters, sculptors, designers and engravers created primarily for art museums, auction houses, historians and dealers.
Originally put together by Emmanuel Benezit (1854-1920) and a team of collaborators, the Dictionary was published in the French language by Editions Gründ in Paris in three volumes between 1911 and 1923. Subsequent editions followed in 1948 to 1955 (8 volumes), 1976 (10 volumes) and 1999 (14 volumes). An English edition was published for the first time in 2006. Both editions contain over 20,000 pages. The English edition has a greater coverage of English and American artists than does the French edition. The publication was acquired by the Oxford University Press in 2010. The price of the 1999 French edition is £1,932.50 and of the English Edition £2,030.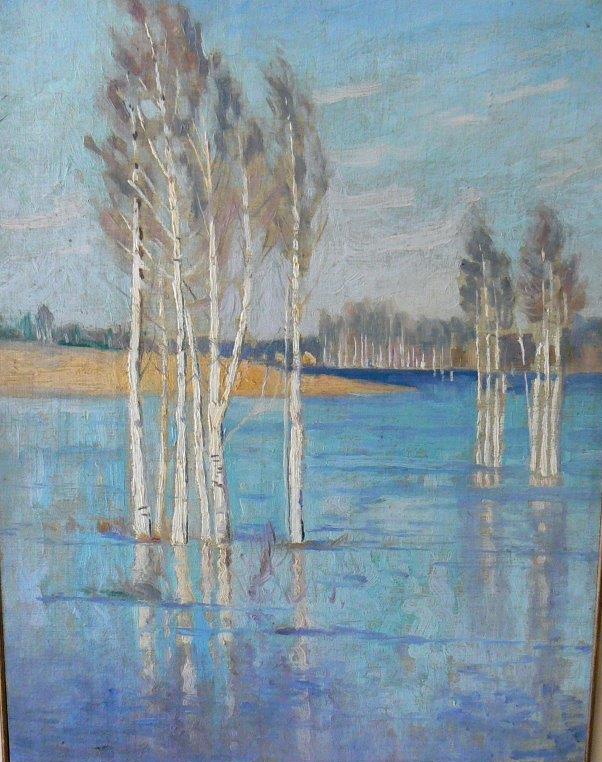 Lake with trees - Nicholai Petrovich Himona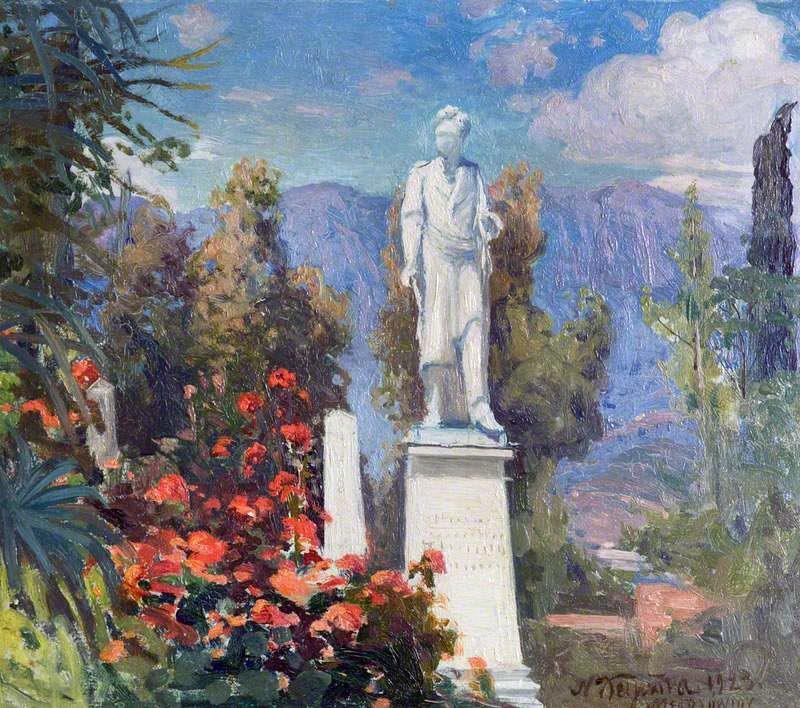 Statue of Lord Byron at Misssolongha, Greece. Painted 1923 - Nicholai Petrovich Himona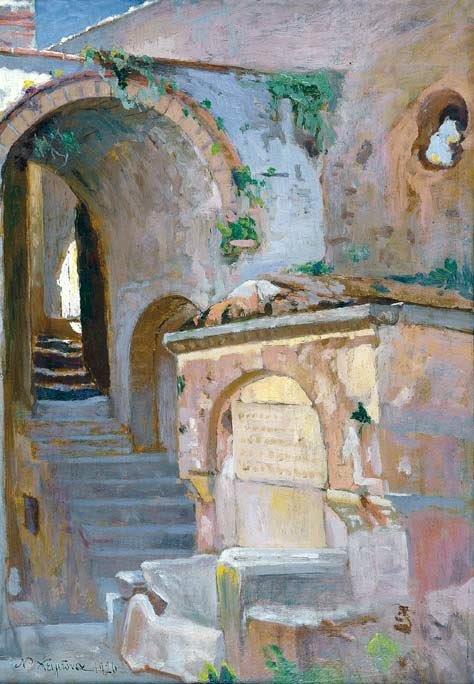 Building interior - Nicholai Petrovich Himona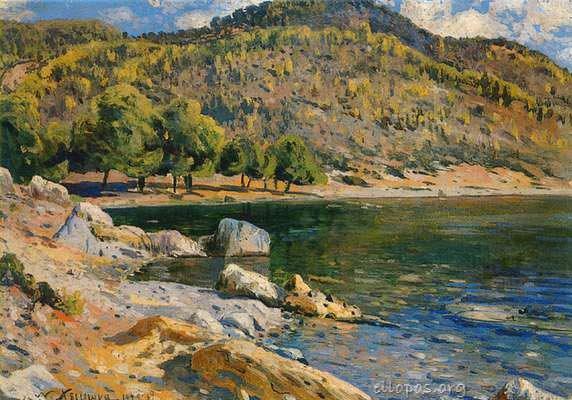 Landscape - Nicholai Petrovich Himona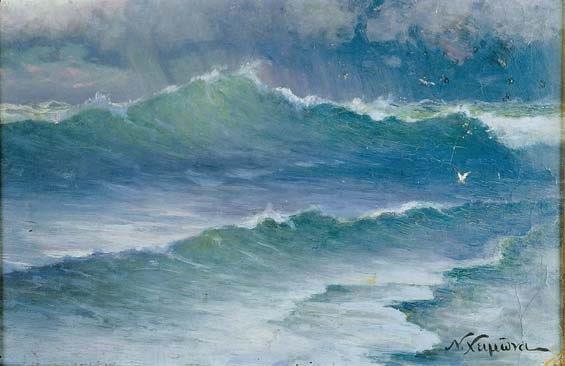 Seascape - Nicholai Petrovich Himona

Previous Reflections by George Repin