November 24 - 30, 2013: Issue 138
THE OCEANOGRAPHIC MUSEUM IN MONACO
By George Repin
From an early age Prince Albert I of Monaco demonstrated an intense interest in science and travel with particular emphasis on what lay below the waves. He led 28 scientific expeditions to promote the rapid growth and influence of Oceanography as a scientific discipline, which at the start of the 20th century was relatively new. In 1906 he established the Oceanographic Institute of which the Oceanographic Museum of Monaco ultimately became a part.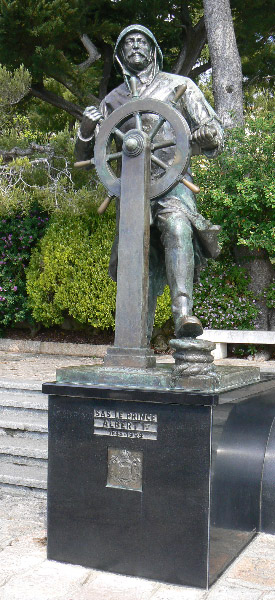 Statue of Prince Albert I.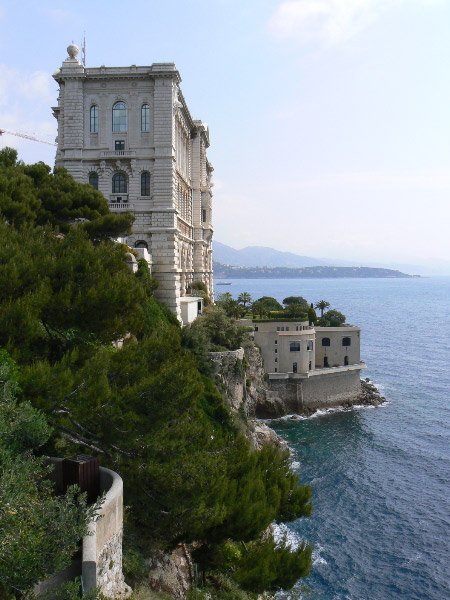 The Museum on the cliff overlooking the Mediterranean.
The Museum, founded in 1911, took over eleven years to build – rising from the cliff side and towering 279 feet over the waters of the Mediterranean lapping on the rocks below. The impressive façade faces an open area where items relating to deep sea exploration can be seen up close, including one of the submersables used by Jacques-Yves Cousteau. Cousteau was the Director of the Museum from 1957 to 1988.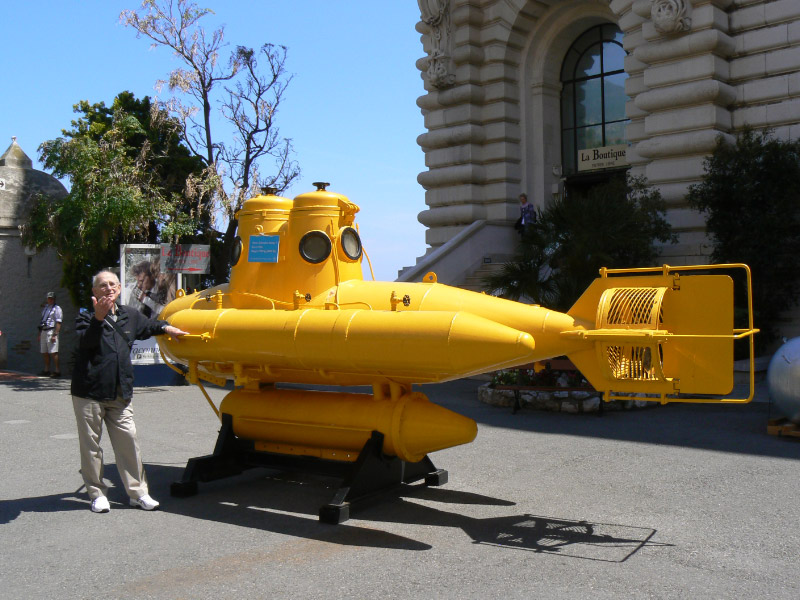 One of Cousteau's submersibles with Museum behind.
Prince Albert's career is showcased in a permanent exhibition - A Sailor's Career - in the Salle Albert where specimens he collected, photographs from his voyages and documents relating to the development of Oceanography are on display.
More than 6000 specimens of fish and other creatures of the sea (such as anemones, crustaceans, shell fish, invertebrates and corals) can be seen in a remarkable variety of pools with water capacities from 100 to 450,000 Litres. In each case the living specimens are held in reconstructed environments matching the environments from which they came.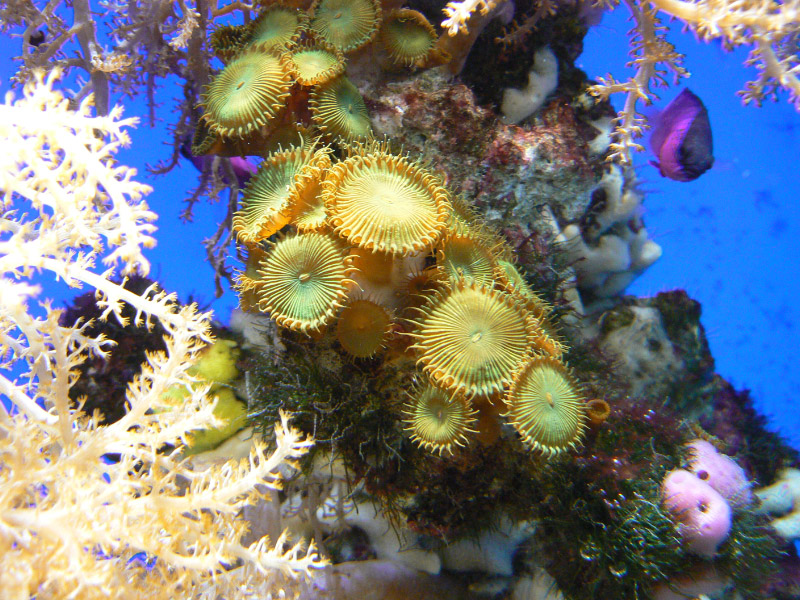 A highlight for children is the opportunity to get close to the flora and fauna of the Mediterranean in a visit to the Touch Pool. Here, guided by facilitators, children can observe and touch some fifteen different species - such as by stroking a star fish, feeling the spines of a sea urchin or touching a baby shark.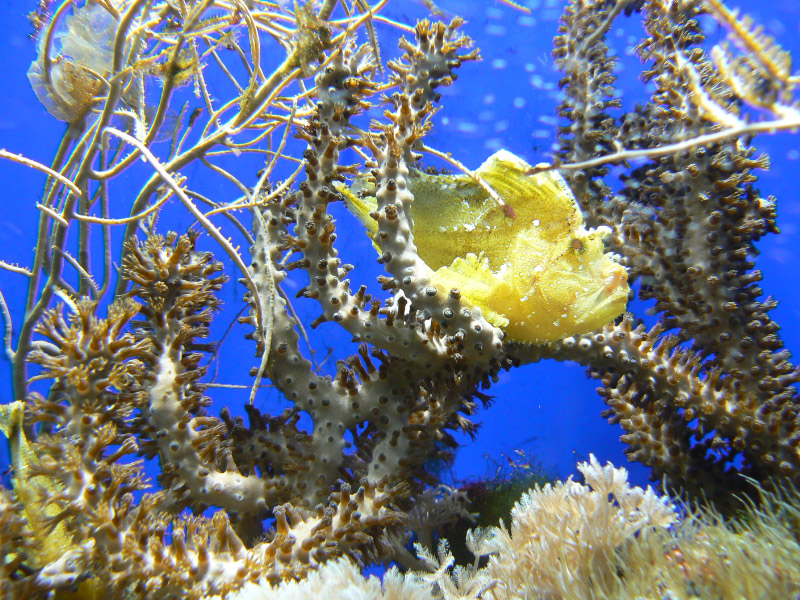 There is so much to see and do at the Oceanographic Museum. A single day is not enough to take it all in.
Photographs by George Repin.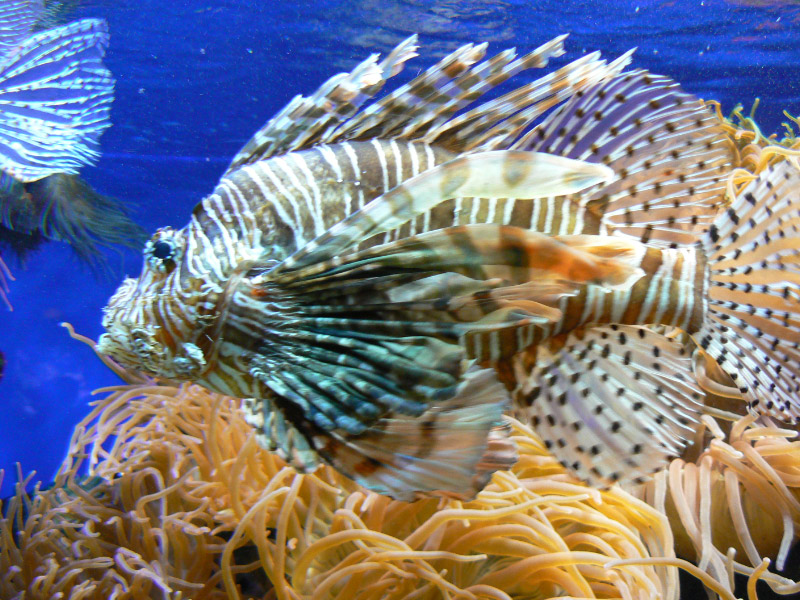 Copyright George Repin 2013. All Rights Reserved.