June 7 - 13, 2015: Issue 217
PAGE PARK MARKET - RABAUL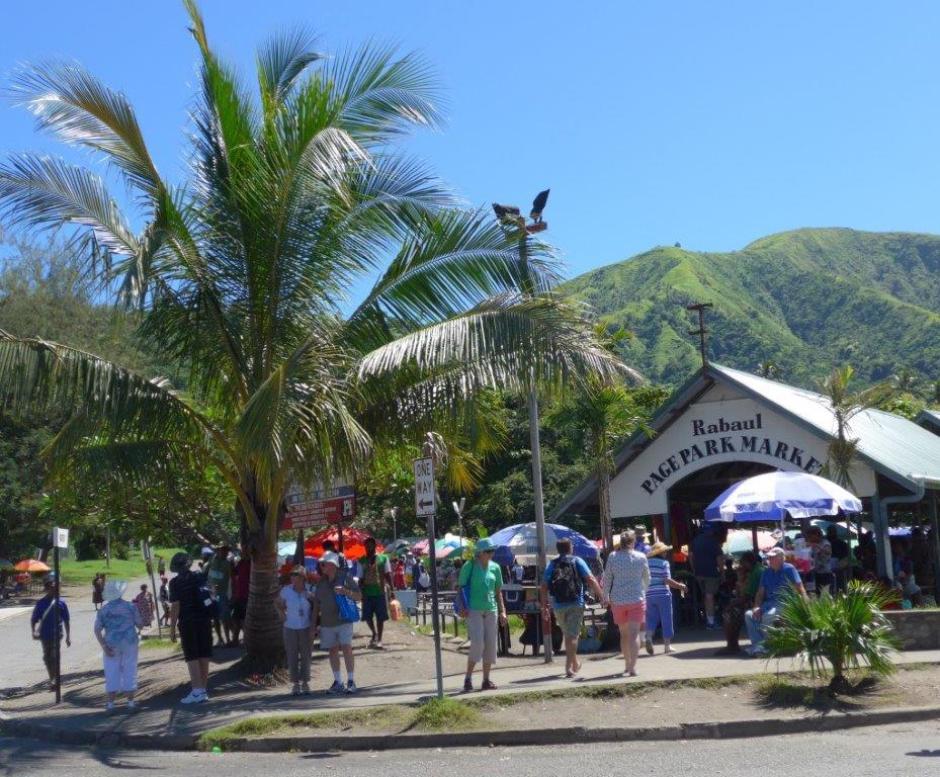 Entrance to the Page Park Market - Rabaul
PAGE PARK MARKET - RABAUL
by George Repin
When travelling into a community in another culture, or in a foreign country, I always seek out and visit the local markets – whether fruit, vegetables or other produce, fish, meat or as so often happens, mixed. I am interested to see what is grown or produced locally and brought to the market for sale. This gives me an indication of the diet of the local people. It should not be surprising that there are significant variations in the dietary scene from place to place because of climatic and local conditions but, on the other hand there also are similarities, particularly in relation to basic aspects of diets.
I enjoy the atmosphere of the markets, the liveliness, the interactions between the traders on the market floor and their attitude to potential buyers. It is impossible not to notice the different ways that goods are displayed – some with meticulous care and even artistry while other traders are quite cavalier and seem to have a "take it or leave attitude".
The markets provide excellent opportunities for photography and, for the most part, the traders are only too happy to have their offerings photographed provided that care is taken, not only to seek permission but also not to intrude on their personal privacy by including them in photographs unless they specifically request it.
With that introduction a selection of photographs taken at the Page Park Market in Rabaul are included in this article to show a little of the range of produce displayed but also in the hope that they will be of interest to readers if only as visual images.
Photographs taken by George Repin in April, 2015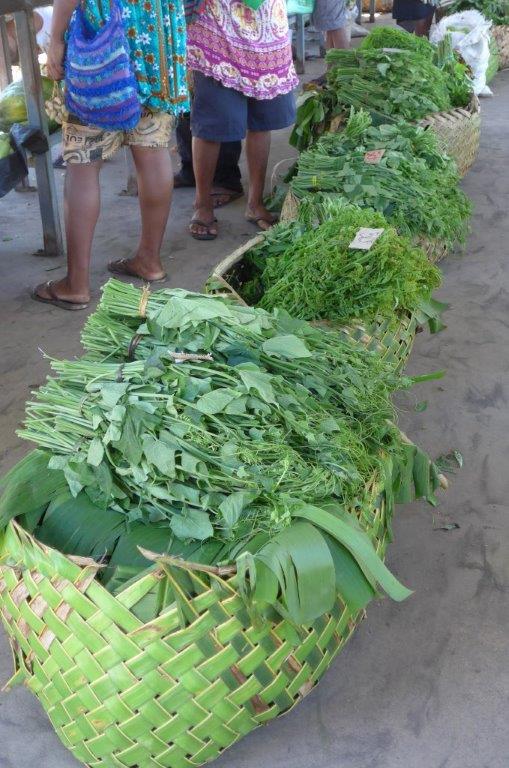 Various types of "greens"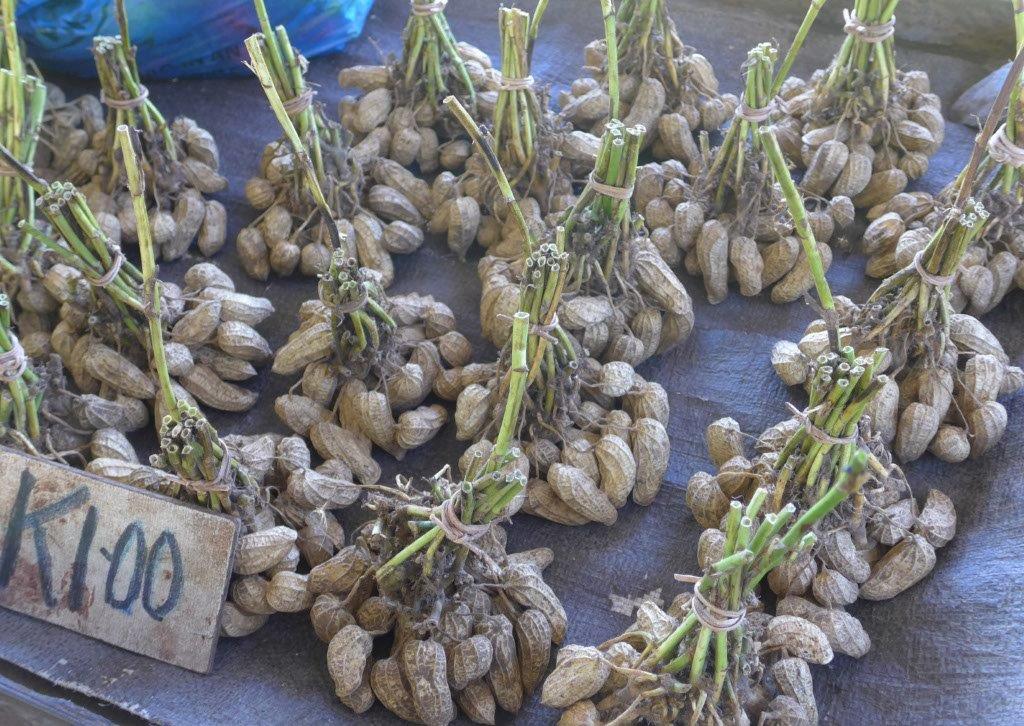 Ground Nuts (peanuts)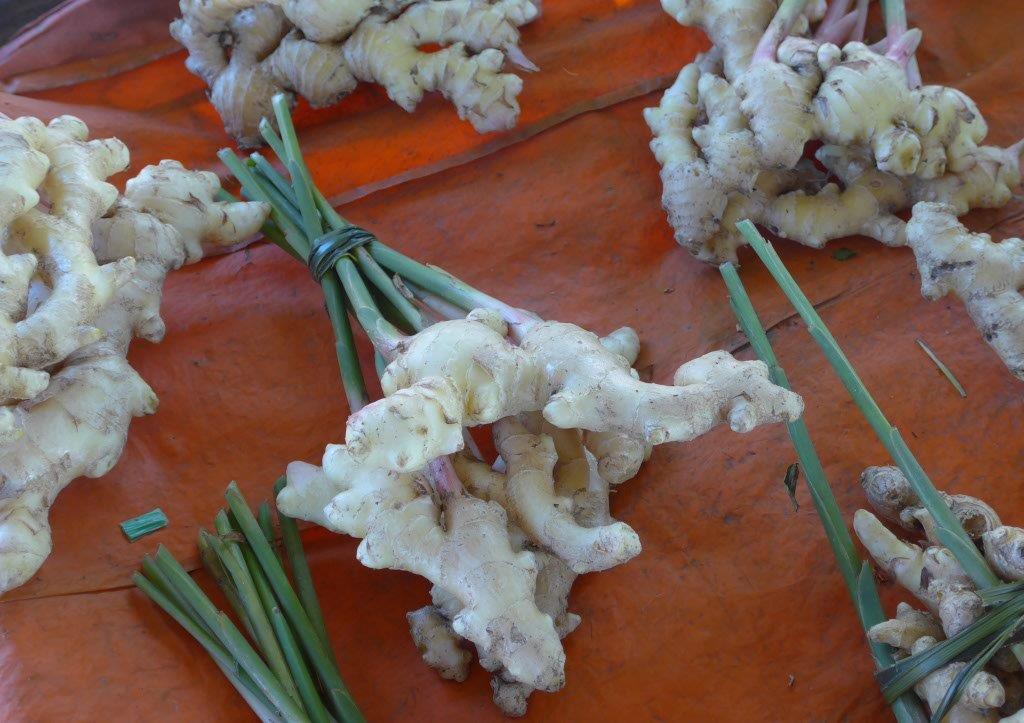 Fresh green ginger
A variety of aubergine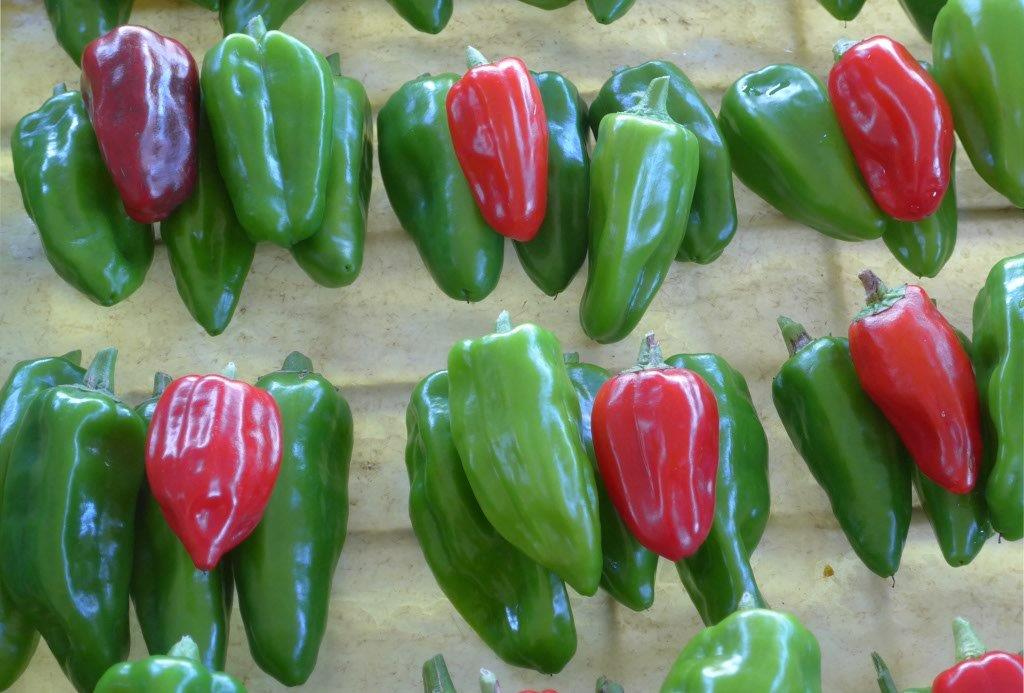 Peppers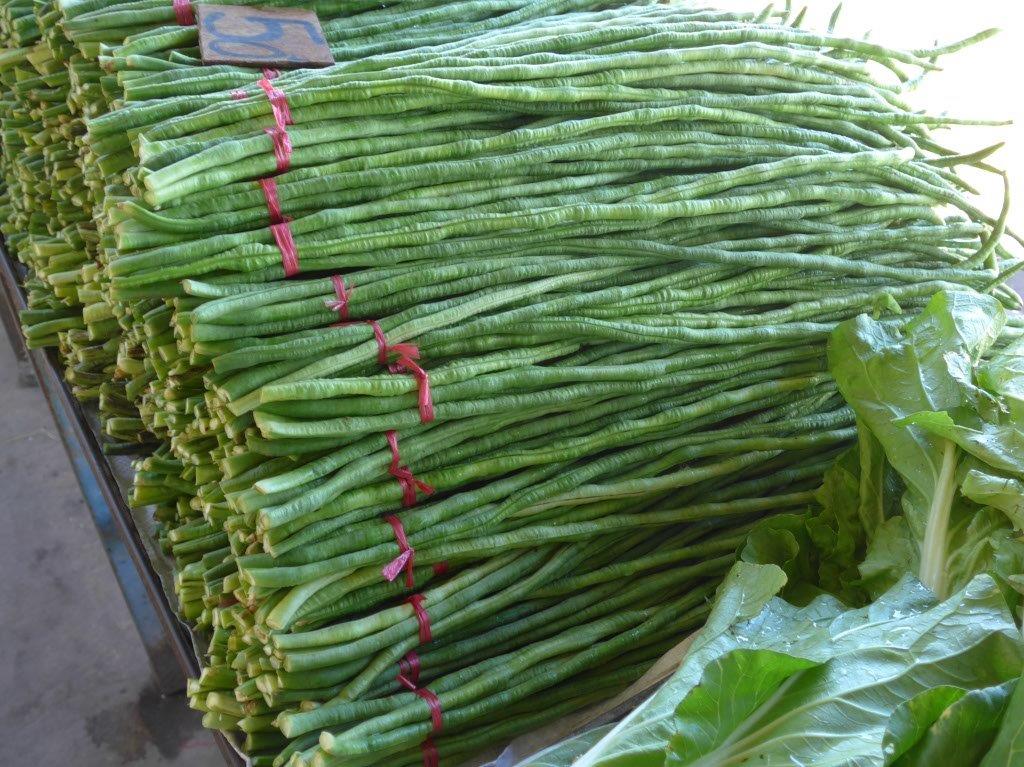 A variety of green beans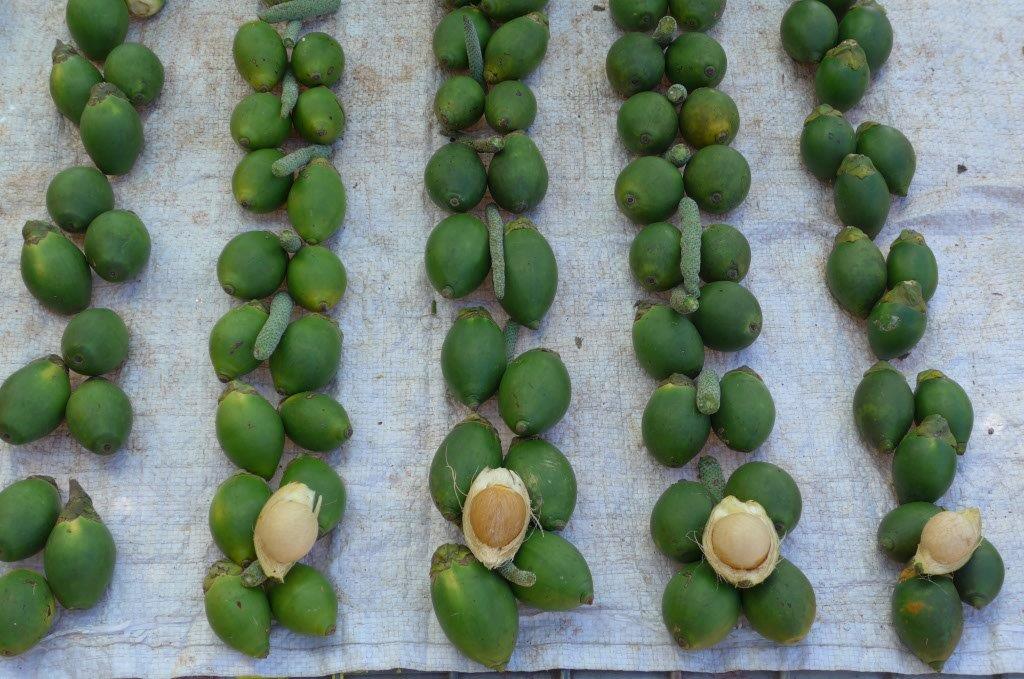 Betel nut fruit with a few mustard seed pods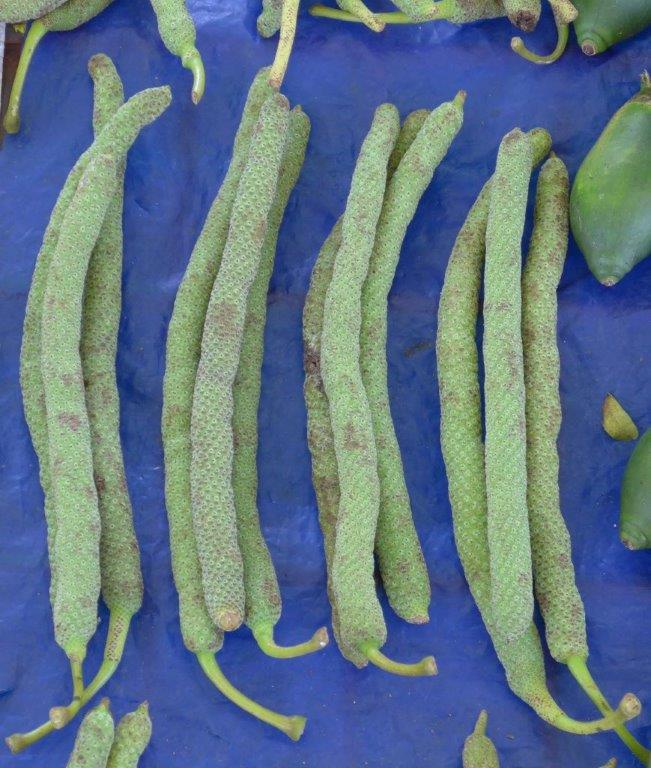 Mustard seed pods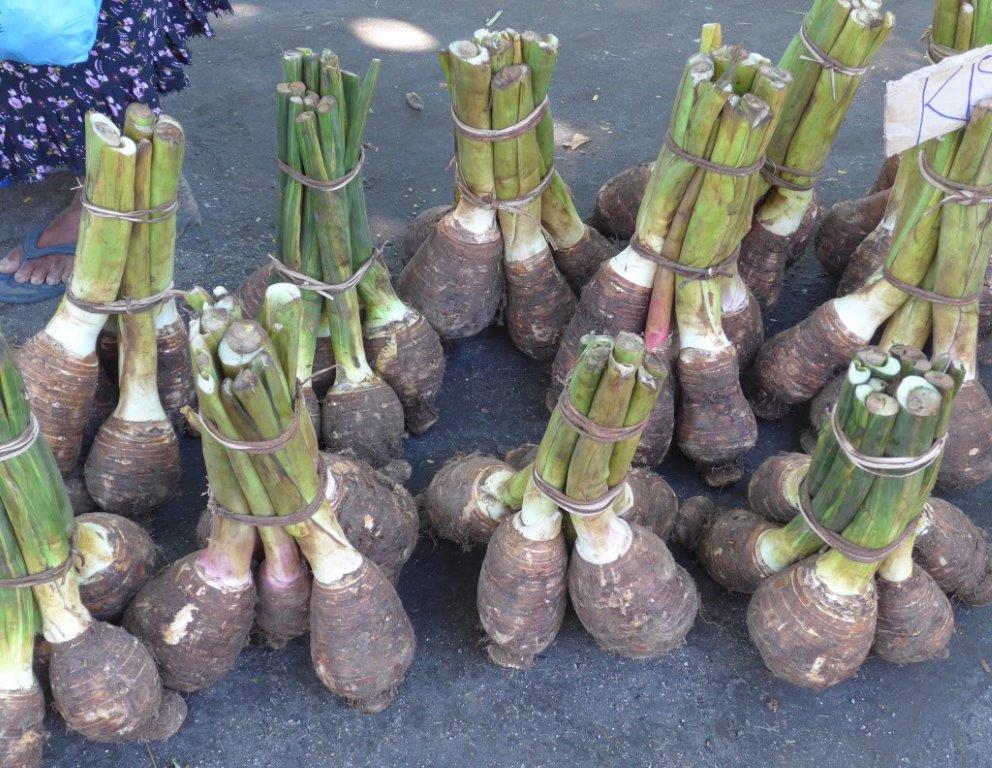 Taro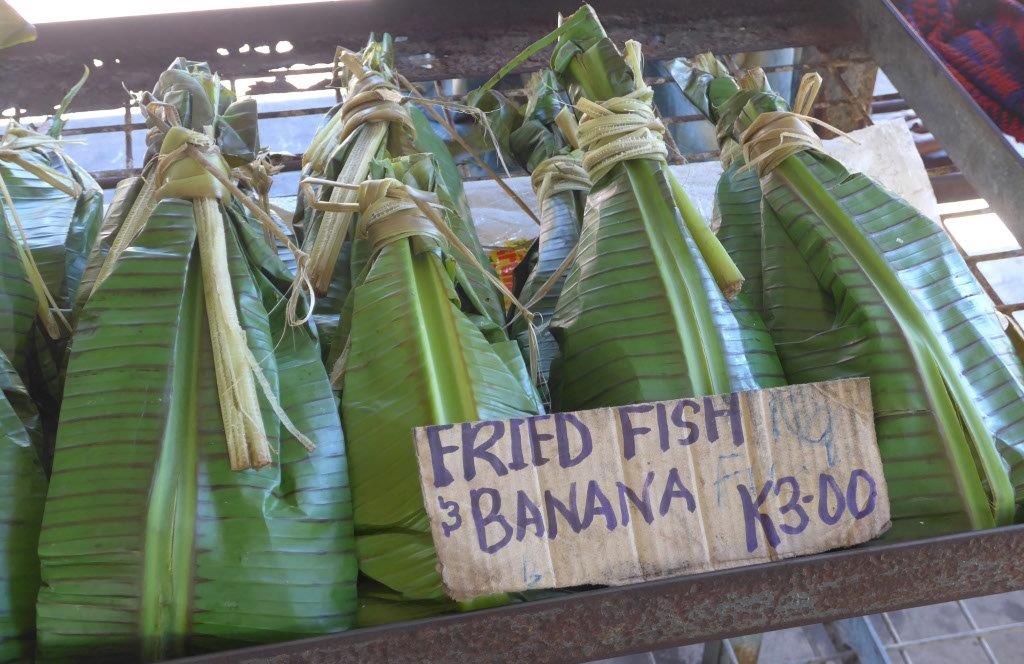 A pre-prepared "take away" meal - Fried Fish and Banana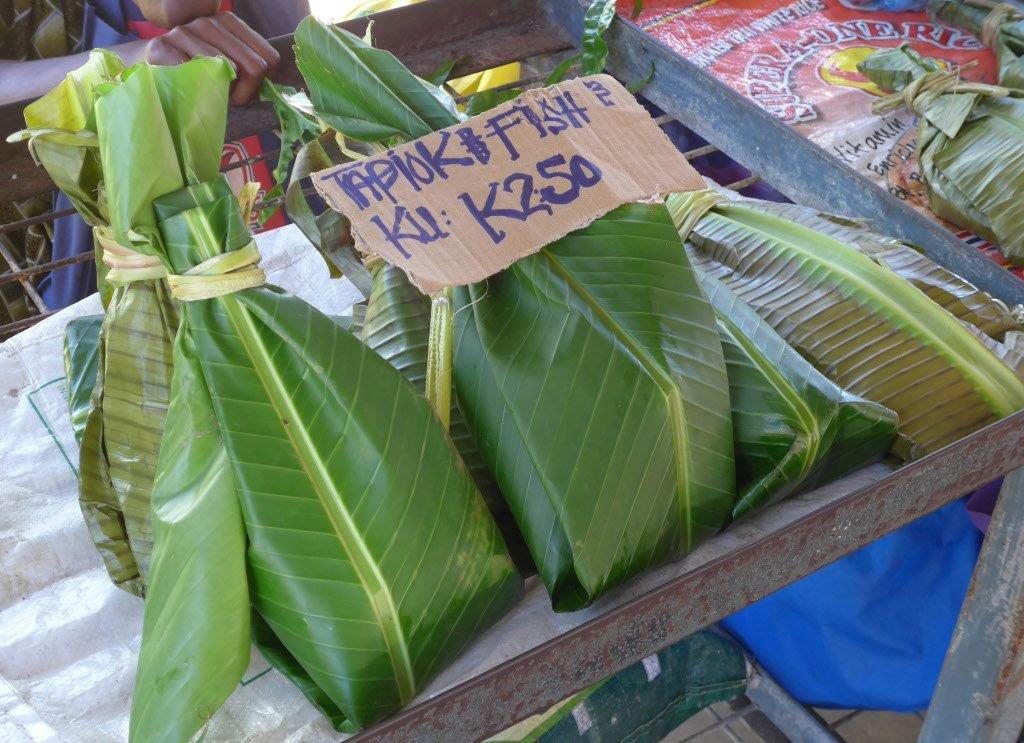 A pre-prepared "take away" meal - Tapioca and Fish
Previous Reflections by George Repin
Copyright George Repin 2015. All Rights Reserved.