September 13 - 19, 2015: Issue 231
IVAN MEŠTROVIĆ - Sculptor
IVAN MEŠTROVIĆ - Sculptor
by George Repin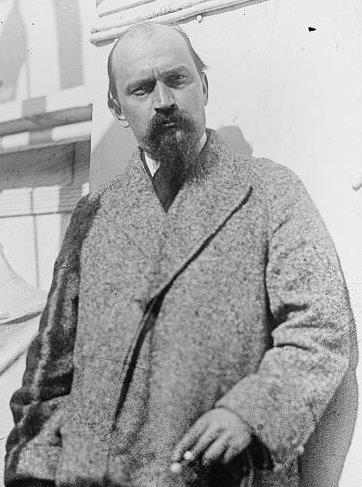 Regarded by many as one of the greatest sculptors of the 20th Century the Croatian sculptor and architect, Ivan Meštrović, was born on 15th August, 1883 in the village of Vrpolje but spent his childhood in Otavice in the Dalmatian hinterland. At the age of sixteen a master stone cutter in Split, recognising his talent, took him on as an apprentice. A patron was soon found and funded his admission to the Academy of Fine Arts in Vienna. Quickly learning German, Meštrović successfully completed his studies and in 1905, at that time clearly influenced by Art Nouveau, showed his work in Vienna. His work quickly became popular. It was at that time that the great sculptor Auguste Rodin is reported to have said that Meštrović was the greatest phenomenon among sculptors and even greater than he was.
Right: Ïvan Mestrovic photographed in Zagreb in 1928
In 1908 he moved to Paris and, after a brief period in Belgrade in 1911, to Rome where he spent four years studying ancient Greek sculpture.
His wish to return to his home country when World War I started was thwarted because of his political opposition to the Austro-Hungarian authorities. He made exhibits in Paris, Cannes, London and Switzerland during the war years.
After the War he returned home to the newly formed Kingdom of Serbs, Croats and Slovenes and became Professor and later Director of the Art Institute in Zagreb. Artistically he was very productive through the 1920s. He travelled to New York, Chicago, Egypt and Palestine at this time.
In 1927 he entered a design for the first coinage of the Irish Free State but was unsuccessful because his entry arrived too late for consideration. However, nearly forty years later, in 1965, the design was adopted as the seal of the Central Bank of Ireland. It was also used on a 2007 Silver Proof €15 Irish commemorative coin in cooperation with the Croatian Bank.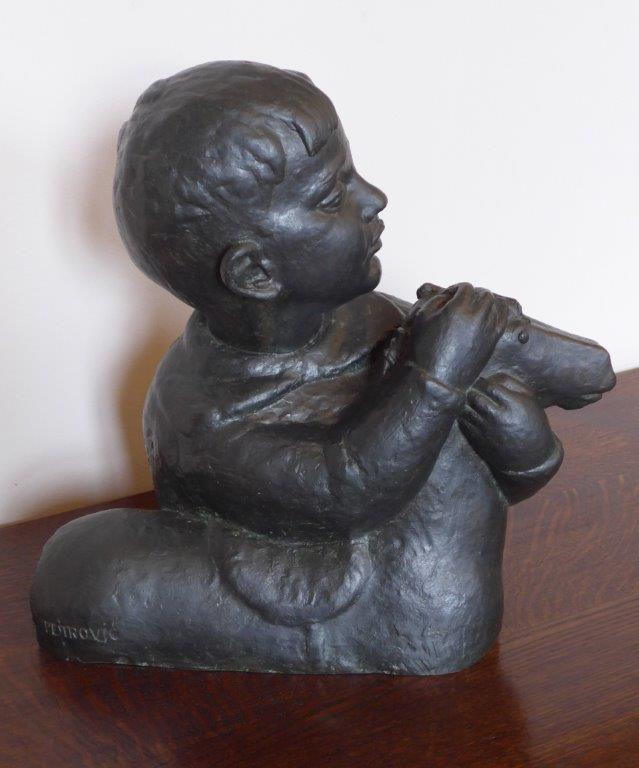 Boy with horse ( a portrait of Ivan's youngest son Mate Matthew Meštrović ), bronze statue
In 1941, while living in Split he was warned that his safety could not be assured so he moved to Zagreb only to be arrested in November 1941, and served three and a half months in Savska Cesta prison. In July 1943 he obtained a visa to go to Switzerland where he remained until 1946 when Syracuse University in the USA offered him a professorship. During this time Marshal Tito's government in Yugoslavia invited him to return home – but he refused to live in a communist country.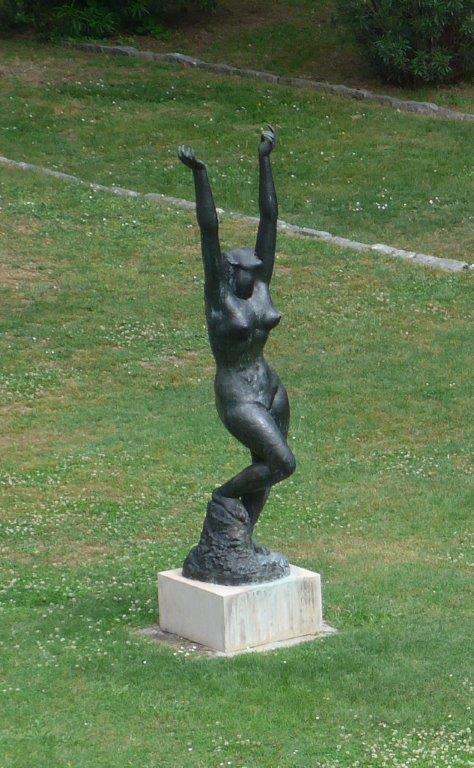 "Persephone" - sculptured in Rome
From 1946 he spent the rest of his life in the United States. President Dwight D Eisenhower personally presided over the 1954 ceremony when he was granted American citizenship.
He became a professor at the University of Notre Dame.
While living in the United States he retained a love and an emotional attachment to his country of birth and, over the years, sent statues and other artworks to Croatia. In 1952 he signed over his Croatian estates to the people of Croatia including over 400 sculptures and many drawings but vowed that he would not return to the country while the communists were in power.
Following his death on 15 January, 1962 at South Bend, Indiana his remains were brought to Croatia and interred at a mausoleum in his childhood home town of Otavice.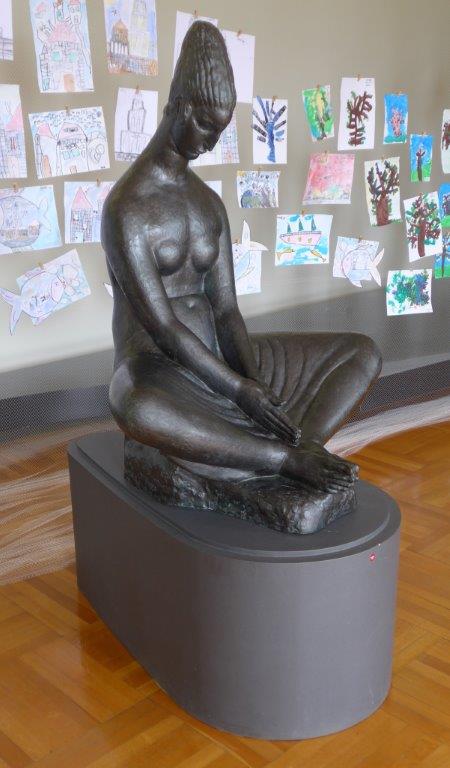 Woman at Prayer - Galería Mestrovic en Split
Art works which he gifted to Croatia are in a number of galleries and museums, the most easily accessible being the Ivan Meštrović Gallery in Split. The photographs of artworks accompanying this article were taken in the latter gallery on 23 May, 2014. The photograph of the sculptor is from Wikipedia.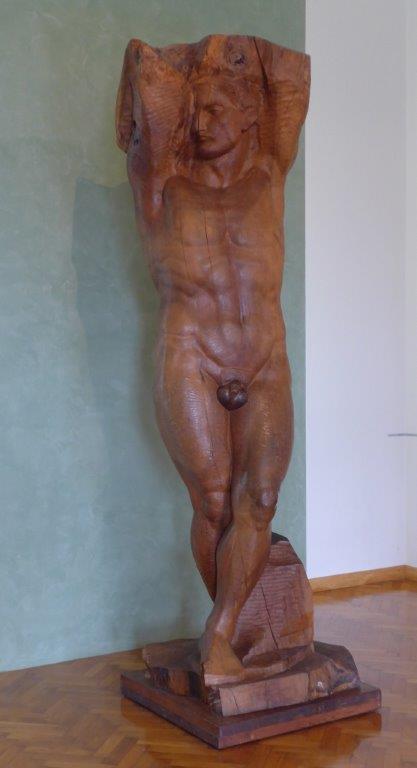 Male nude sculptured in wood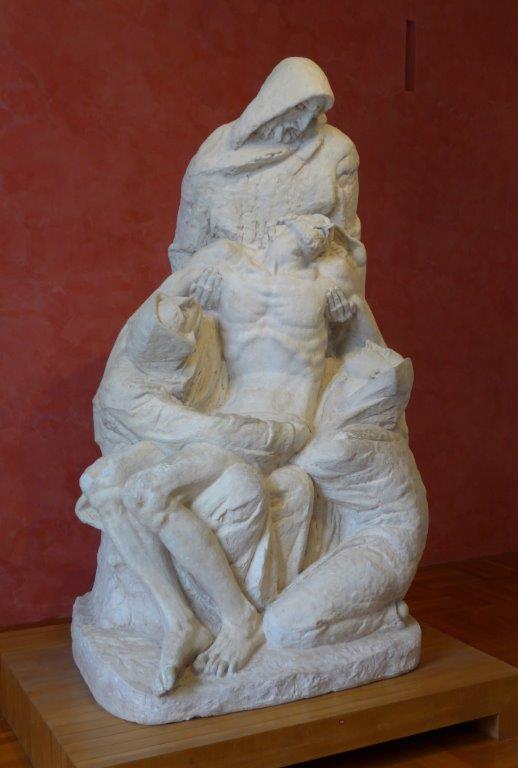 "Pieta" - one of several sculptured by Mestrovic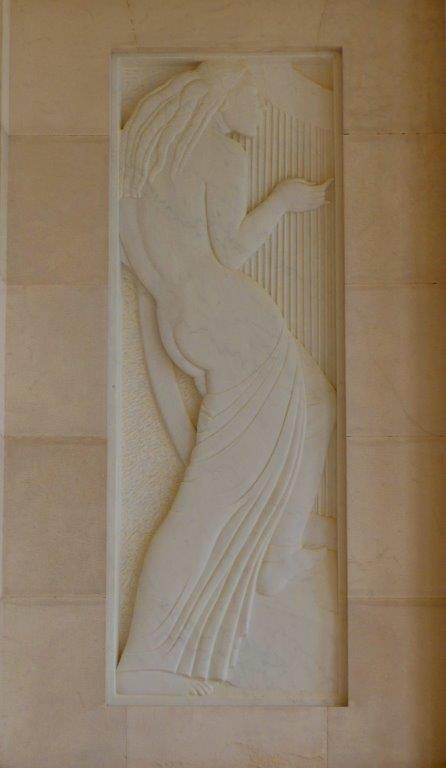 Relief in Art Nouveau style of a girl with a harp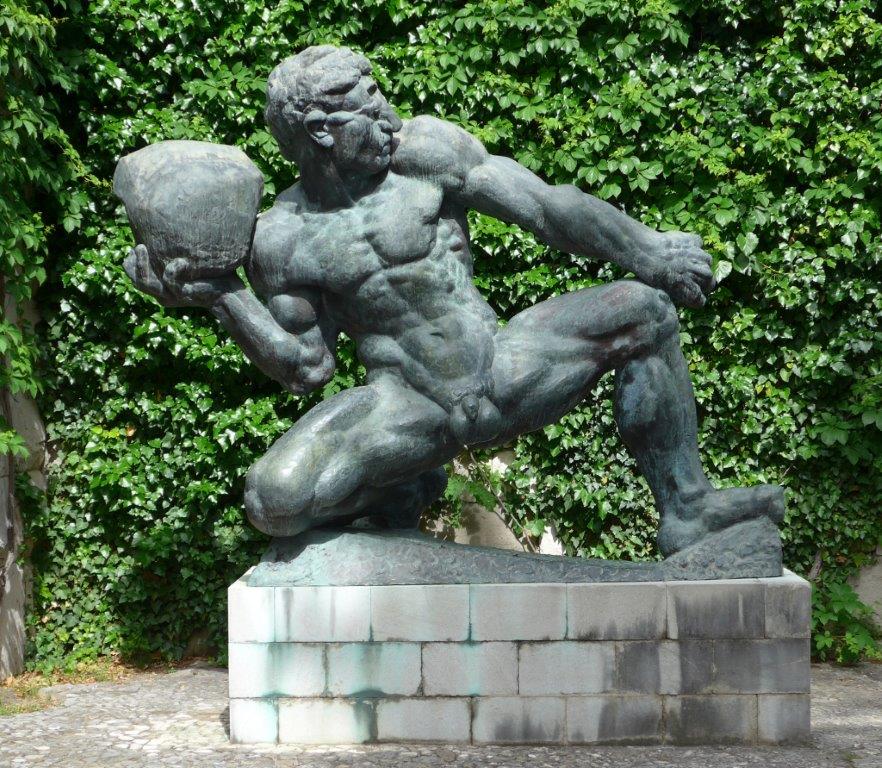 Cyclops
Previous Reflections by George Repin
Copyright George Repin 2015. All Rights Reserved.