July 24 - 30, 2016: Issue 273

WAIMEA CANYON AND THE KALALAU VALLEY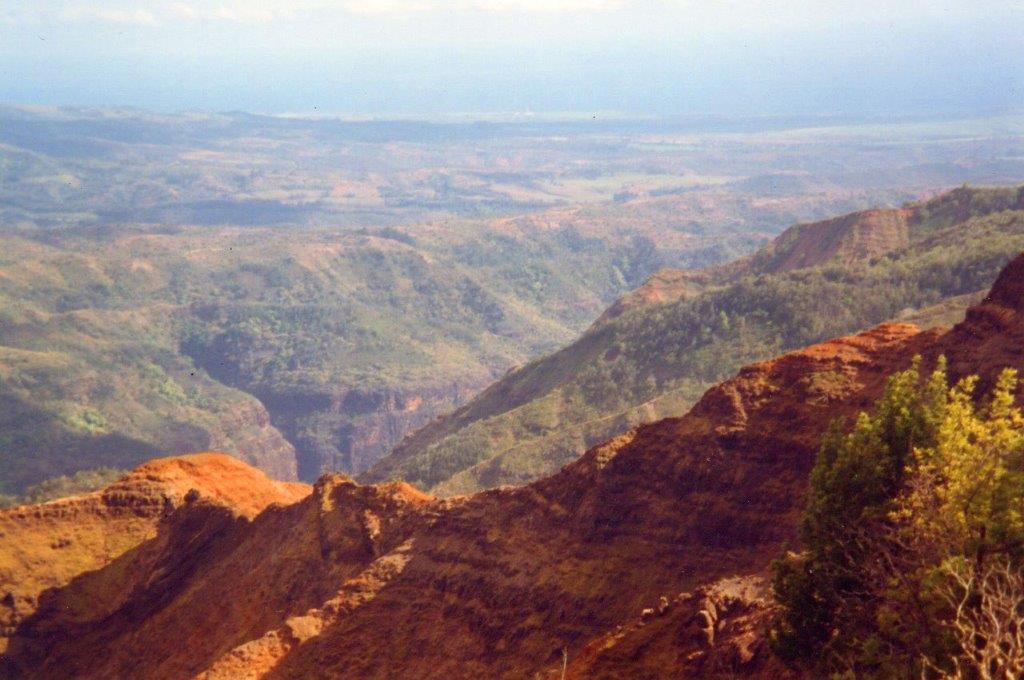 Waimea Canyon

WAIMEA CANYON AND THE KALALAU VALLEY
Kauai, the fourth largest island in the Hawaiian archipelago, often referred to as the "Garden Isle", geologically is the oldest of the islands. It is volcanic in origin and, like the other Hawaiian Islands, is the top of an enormous volcano rising from the ocean floor, having been formed by the passage of the Pacific Plate over the Hawaiian "hot spot".
Waimea Town is on the west coast at the mouth of the Waimea River whose flow formed Waimea Canyon, one of the world's most scenic canyons, now included in the Waimea Canyon State Park.
Of particular interest to Australians is that in 1778 Captain James Cook arrived at Waimea Bay, the first European known to have reached the Hawaiian Islands.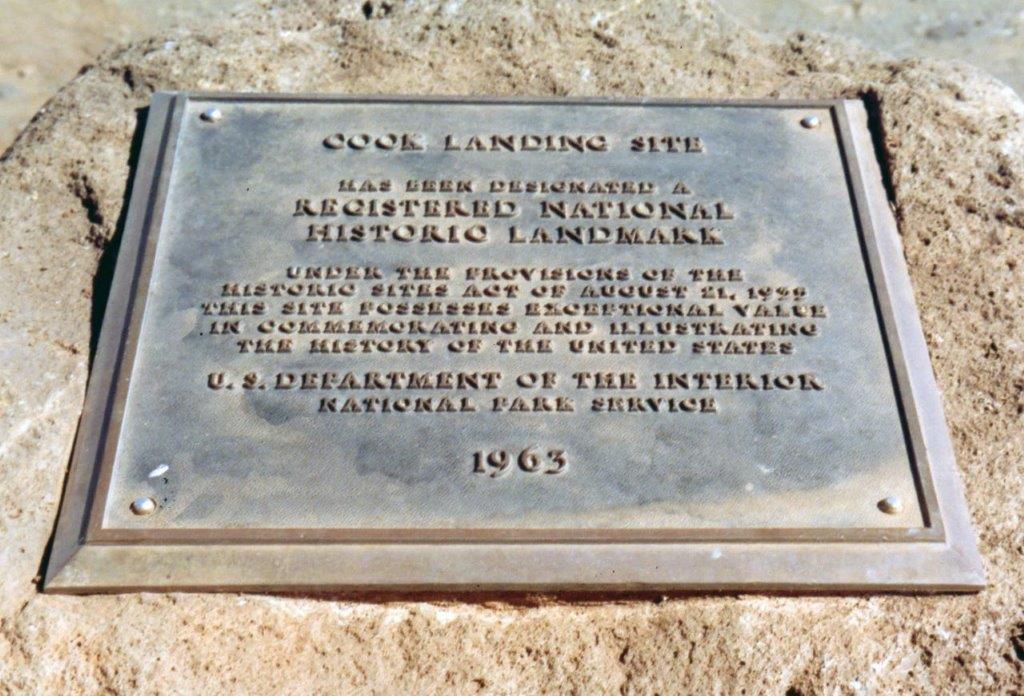 Memorial plaque at the site where Captain James Cook landed at Waimea in 1778

Waimea Canyon is on the southwest side of Kauai. Ten miles long and one mile wide it is a magnificent gulch with 3000 foot high cliffs and lush green foliage amidst red outcrops. In addition to red, other hues abound in the canyon, including blue, grey and purple. Water flowing from Mount Waialeale, one of the wettest places on earth (average 466 inches of rain annually), carved out the canyon. Erosion and rainfall are factors which continue to chisel away at the mountainous surrounding rocks.
Mark Twain visiting the canyon dubbed it the "Grand Canyon of the Pacific".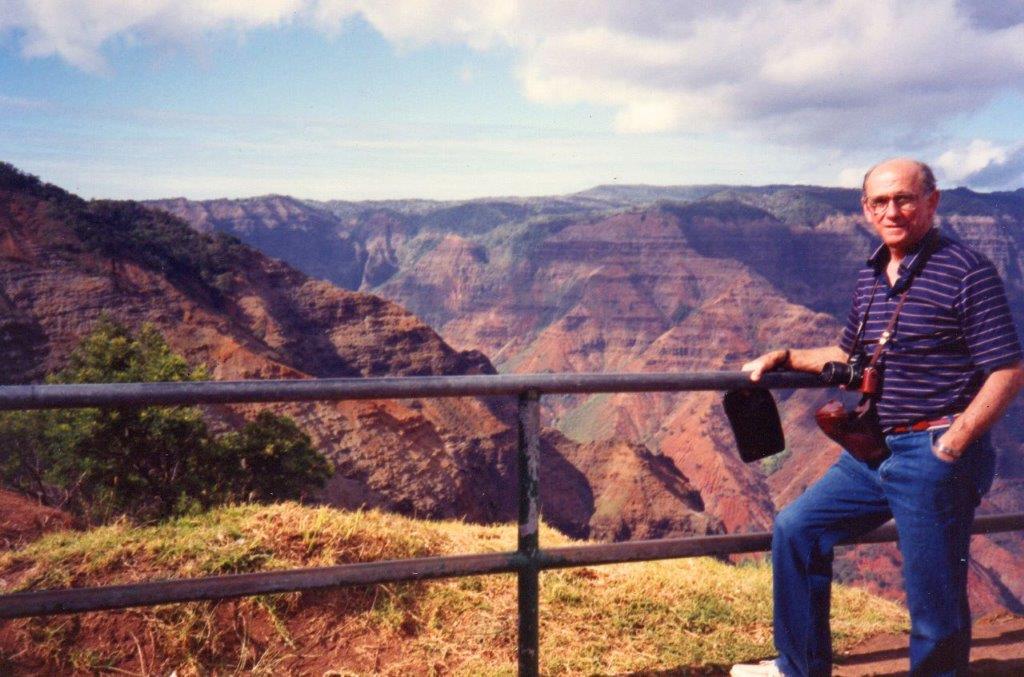 One of a number of lookouts on the Waimea Canyon Drive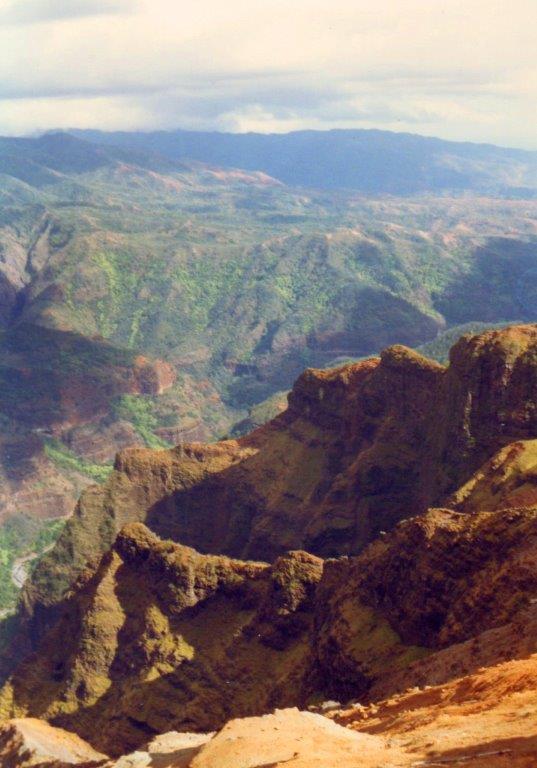 Waimea Canyon

Waimea Canyon

The Waimea River flows to the sea through the Kalalau Valley with its extraordinary fluted peaks. By the time it meets the Pacific Ocean it is carrying a heavy suspension of earth so that from the sky it is said to look as if blood is oozing into the blue waters of the Pacific. "Waimea" in the Hawaiian language means "reddish water".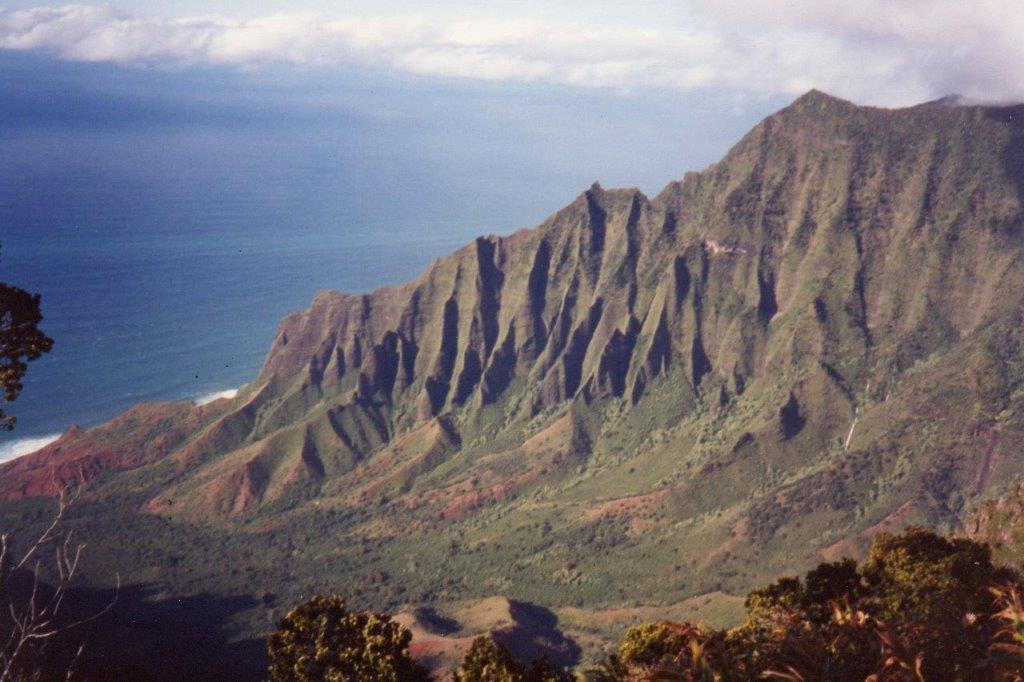 The Kalalau Valley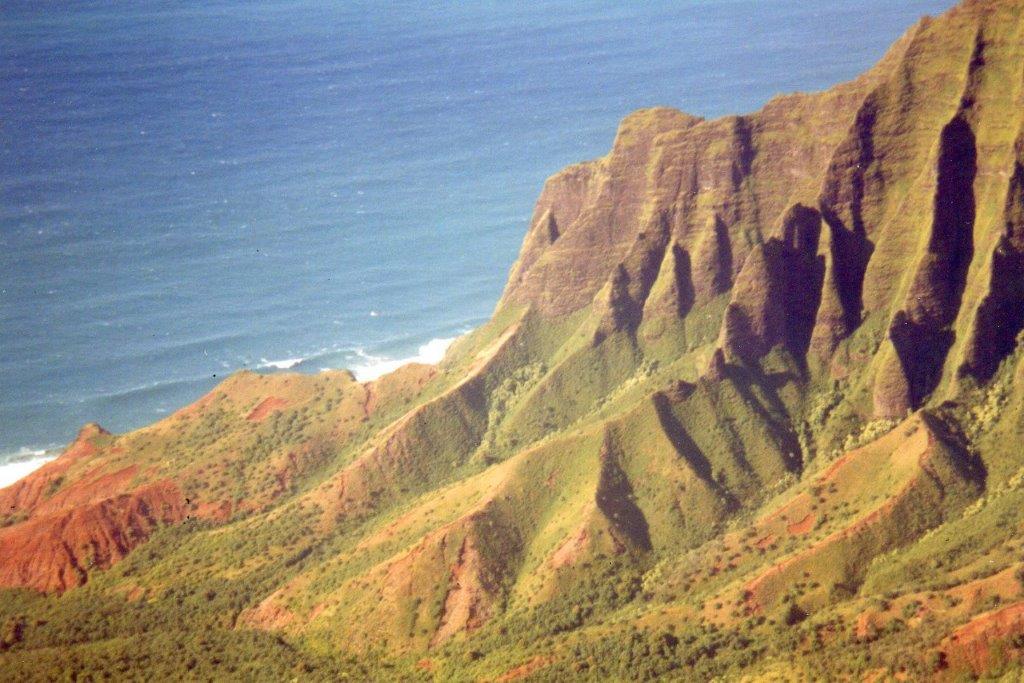 Looking across the Kalalau Valley to fluted peaks on the other side
Photographs by George Repin in 1988
Previous Reflections by George Repin
Copyright George Repin 2016. All Rights Reserved.