April 15 - 21, 2012: Issue 54

Sydney Morning Herald page from the issue of Saturday 28, December, 1907 advertisement "CAWARRA WINES FOR CHRISTMAS"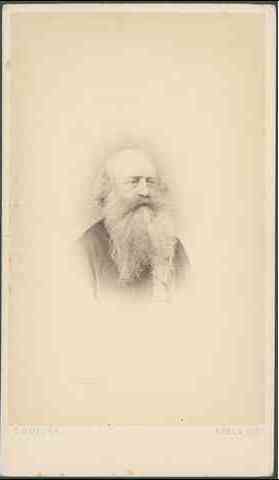 Above: Christopher Rawson Penfold (1811-1870), by unknown photographer, c1869, State Library of South Australia, SLSA: B 22969 and
Further (Early Australian Books on Wines you can read Online):
http://www.winelit.slsa.sa.gov.au/oz_water/OW_B634.8K_1867_05.htm
Medical Pioneers in Australian Wine Making
By George Repin
In 1788, the year in which the penal colony in New South Wales was established, England was not a wine producing country nor were the British people consumers of wine. Beer was widely drunk and much of the populace had a reputation as consumers of gin. On the other hand the wealthy, who were also the governing class, did have a taste for table wines imported largely from France and Spain.
In the new colony early attempts were made to grow grapes. Capt. Phillip had brought vine cuttings, packed in damp soil, and grape seeds from the Cape of Good Hope and Rio de Janiero. The cuttings were planted on the east side of Sydney Cove but, because of the nature of the soil and climatic conditions, they suffered from disease and no wine could be made. Yet in 1822 Gregory Blaxland (better known as one of the three explorers who found a route across the Blue Mountains) made history by shipping to London red wine, fortified with brandy, made from vines he had brought from the Cape of Good Hope. Today, wine is one of Australia's significant export commodities.
Reasons for the development of wine production in the colony included:
. The English wealthy, governing classes in the colony wanted to establish their own source of table wines free of the uncertainties created by European politics.
. The British Government encouraged primary industries in the colonies.
. Authorities in N.S.W. felt that if wine were available it might divert the local community from the "debauchery" associated with drinking rum.
. The belief of some medical men that drinking wine in moderation had health benefits. Some of these doctors became significant figures in the history of wine in Australia.
Today medical authorities tell us that drinking one or two glasses of wine (preferably red wine) daily may confer health benefits – particularly on the cardiovascular system.
Two of the medical pioneers in wine production - whose names continue to be associated with companies still producing and marketing wine were:
Dr Henry John Lindeman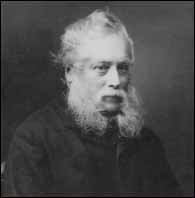 Born in 1811 Dr Lindeman graduated from St Bartholomew's Hospital and arrived in Sydney in September, 1840 setting up as a general practitioner at Gresford on a tributary of the Hunter River. In 1843 he planted a vineyard called Cawarra. In 1851 fire destroyed his stock of maturing wines and the winery. After restoring his fortune as a surgeon and miner on the Victorian goldfields, while studying wine making around
Rutherglen and Corowa, he returned to Cawarra, expanded his plantings and rebuilt his winery to produce a variety of wine types. He was so successful that in 1870 he established the headquarters of Lindemans in Pitt Street, Sydney. For a long time Cawarra Claret was very popular.
Dr Christopher Rawson Penfold
Dr Penfold also trained at St Bartholomew's Hospital. He arrived in South Australia in 1844 settling at Magill where he practised medicine and started planting his vineyard with cuttings he had brought with him. The whitewashed stone cottage in which Dr Penfold and his family settled was called the Grange – a name now associated with one of Australia's greatest premium wines which is marketed by Penfolds, Until 1989 it was labeled as Penfolds Grange Hermitage but is now known just as Grange. It is made predominantly from Shiraz grapes.
Above:Henry Lindeman with courtesy from Lindemans website.
Copyright George Repin 2012. All Rights Reserved.