March 5 - 11, 2017: Issue 303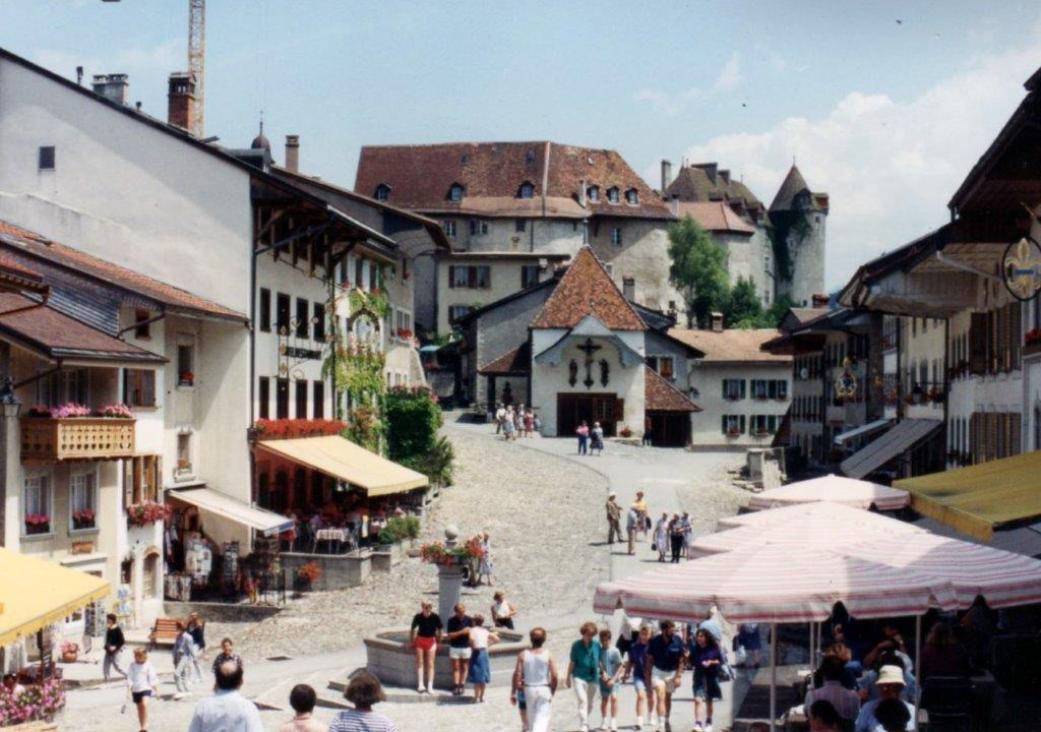 The main square of Gruyeres village.

GRUYÈRES
By George Repin
The popular cheese, Gruyère, derives its name from a medieval town at the top of an isolated 82 metre-high hill overlooking the upper valley of the Saane River and the Lake of Gruyère, in Switzerland.
Although it has always been a rural town it is now also a popular tourist destination because of its attractive setting above the valley, traditional Swiss buildings, the Gruyère castle containing a regional museum and arts museum, the town's fortifications and Saint-Germain Castle. The entire village of Gruyères and the nearby La Part-Dieu area are included in the Inventory of Swiss Heritage Sites.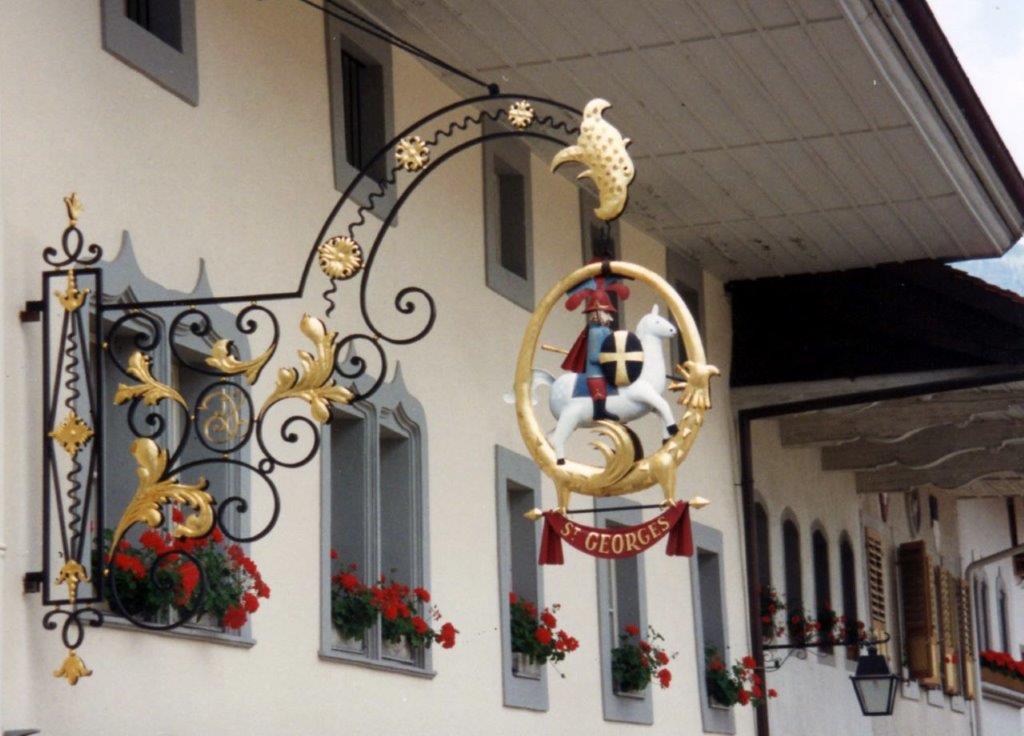 Sign on St. Georges Inn on the main square.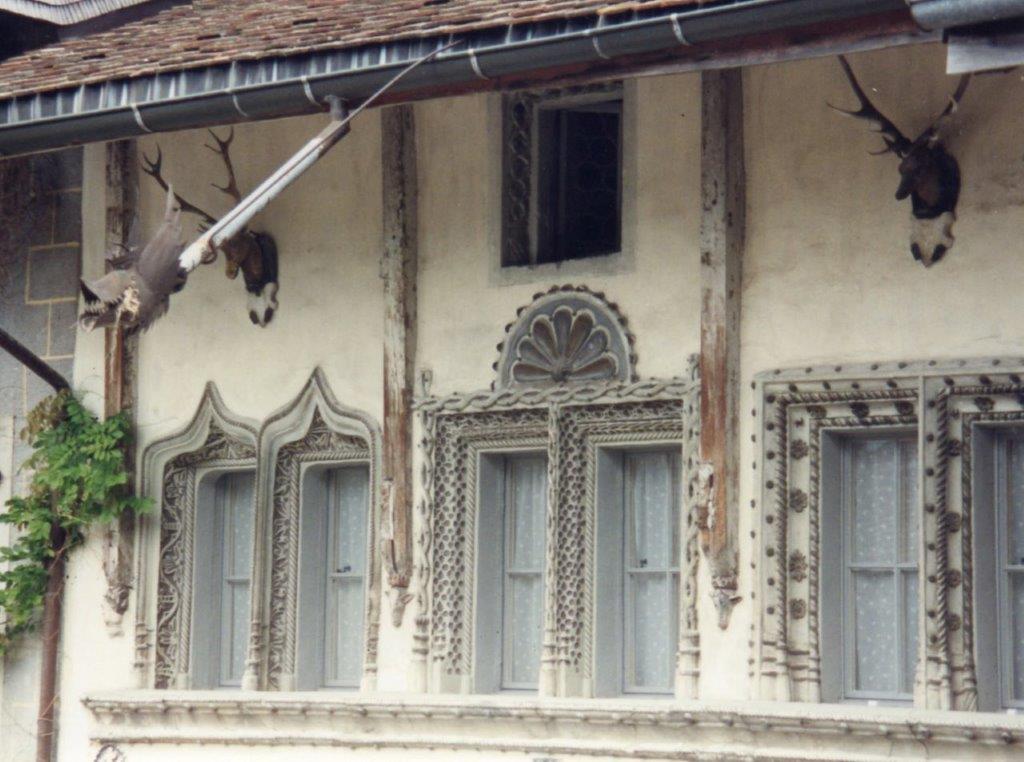 Variation in external window decorations.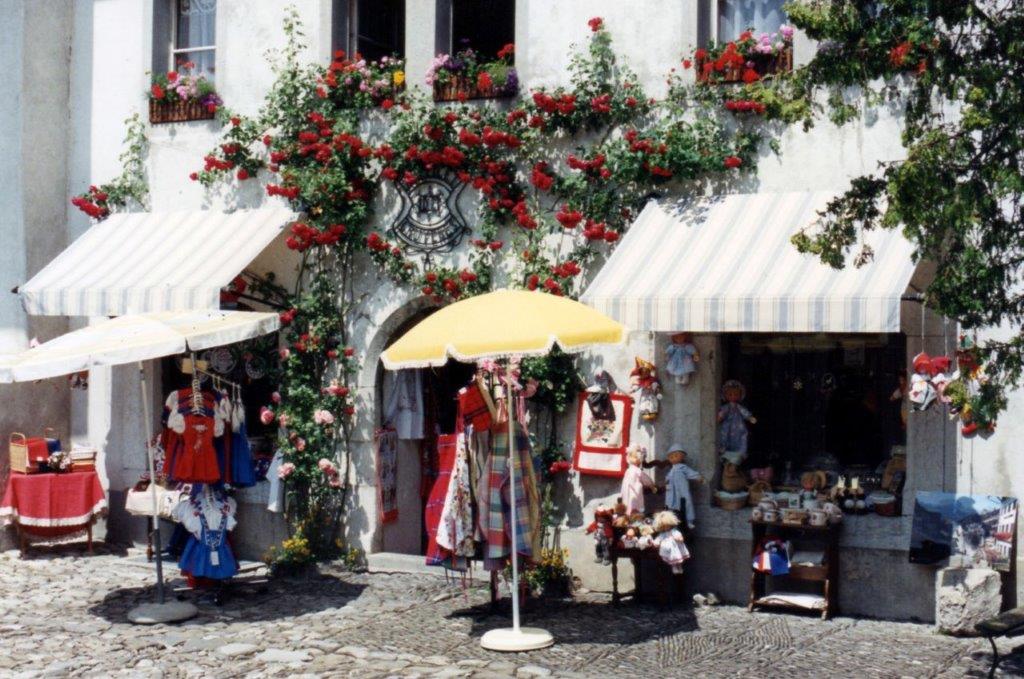 A "tourist trap" on the main square.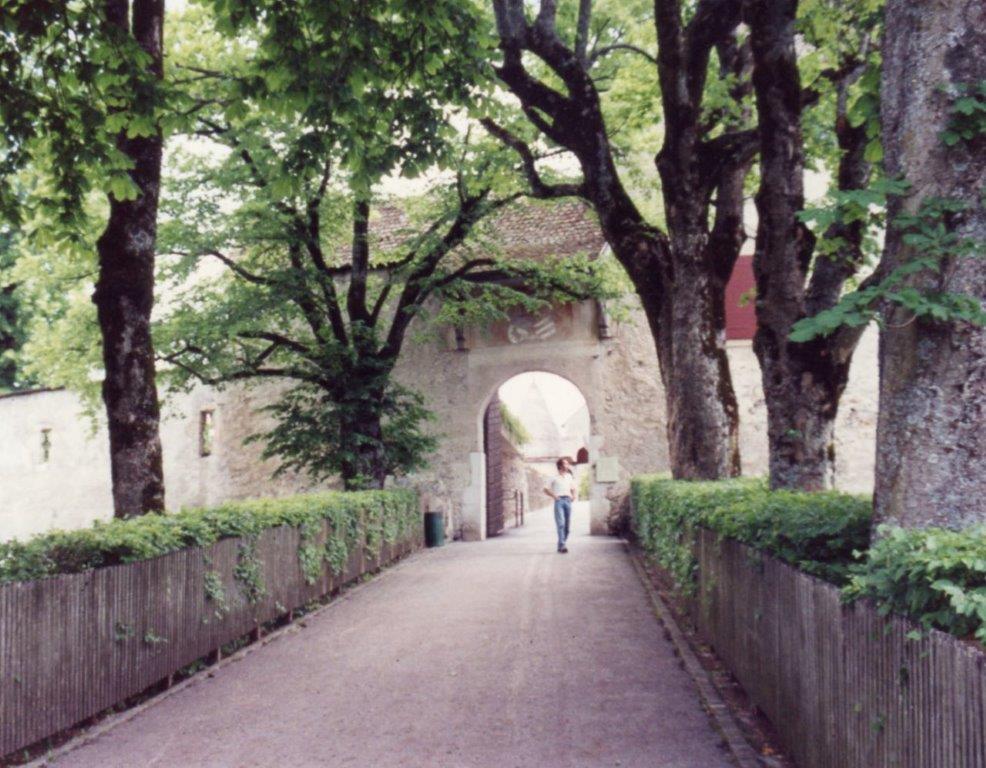 An entrance in the town's defensive wall.
Overlooking the Saane Valley.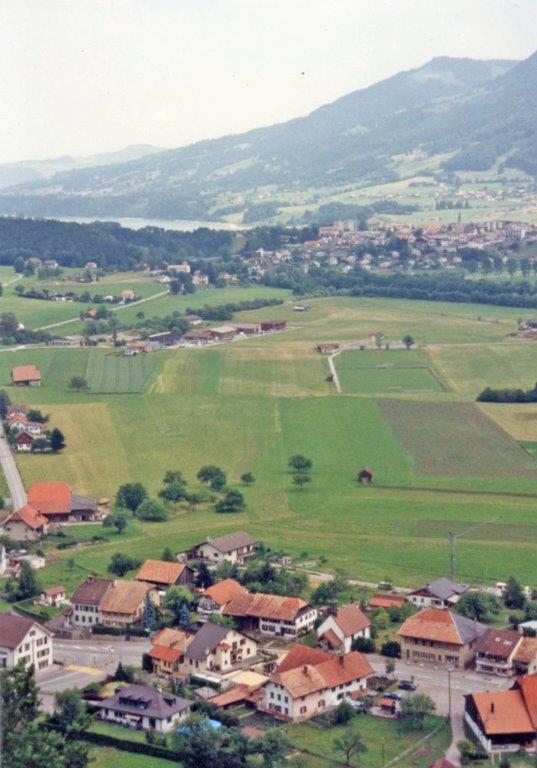 The Saane Valley with Lake Gruyere in the distance.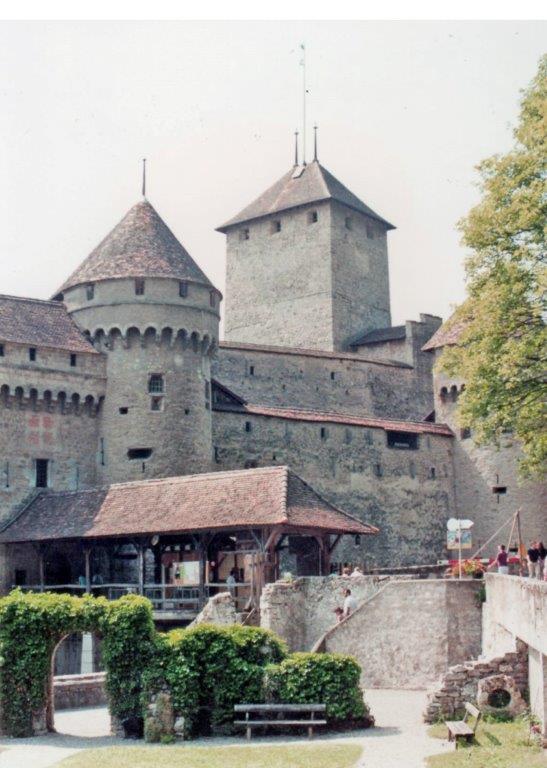 Gruyere Castle.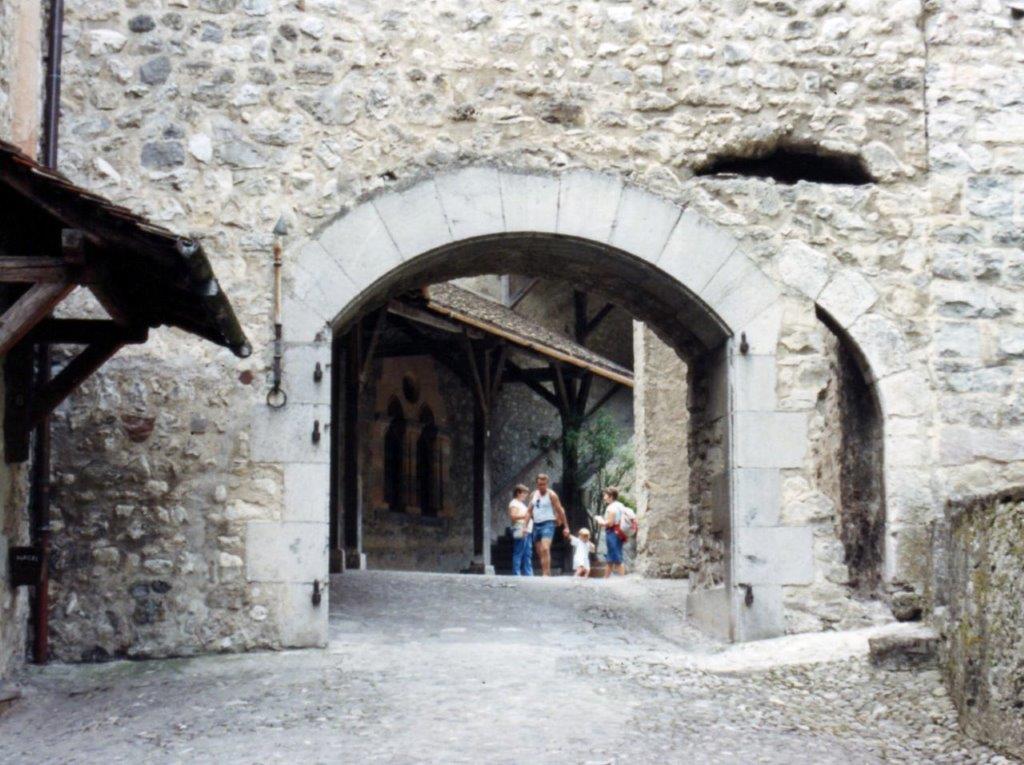 Entrance to Gruyere Castle.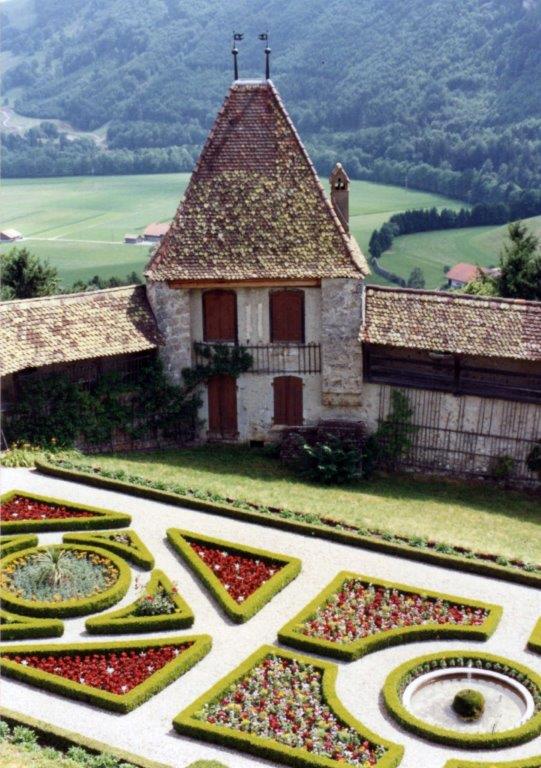 Gruyere Castle garden.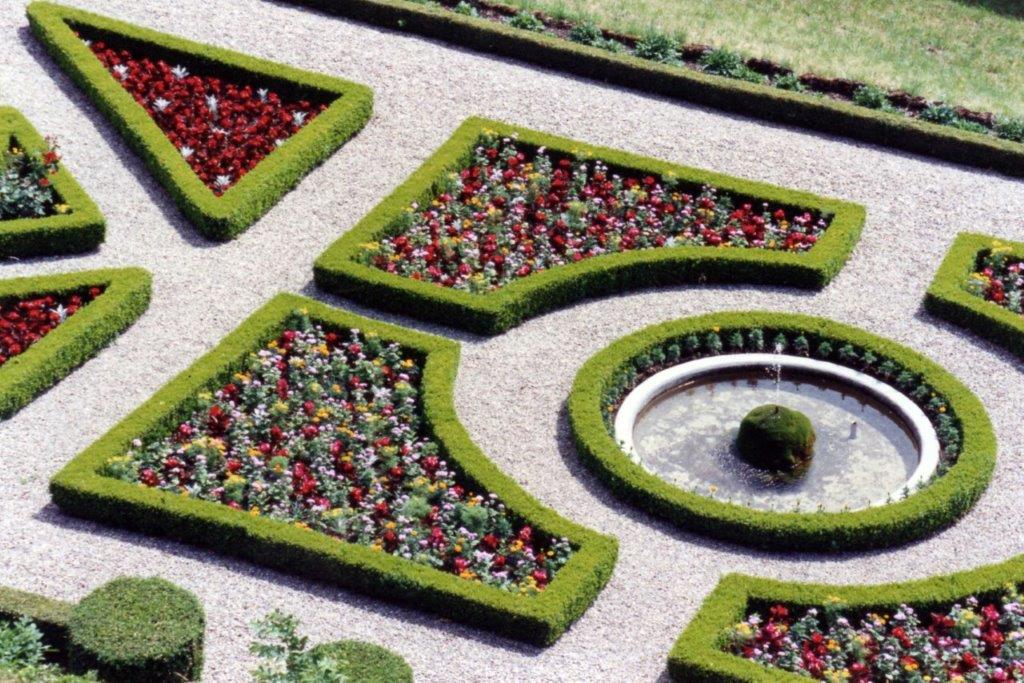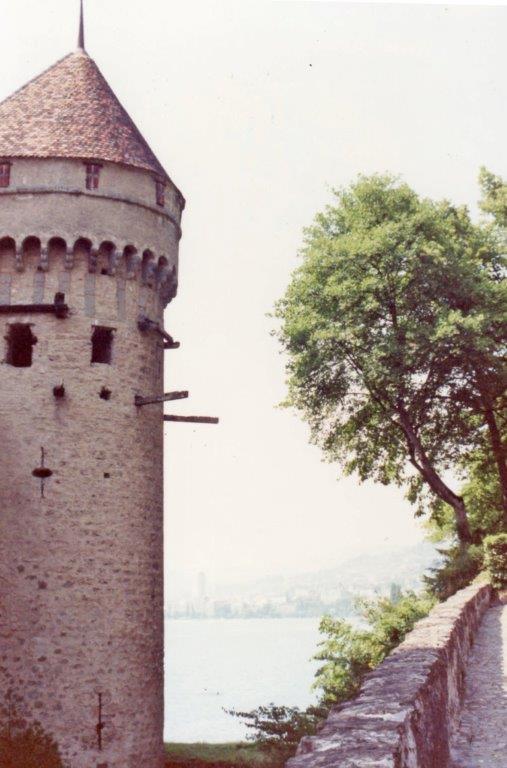 Tower on the battlement.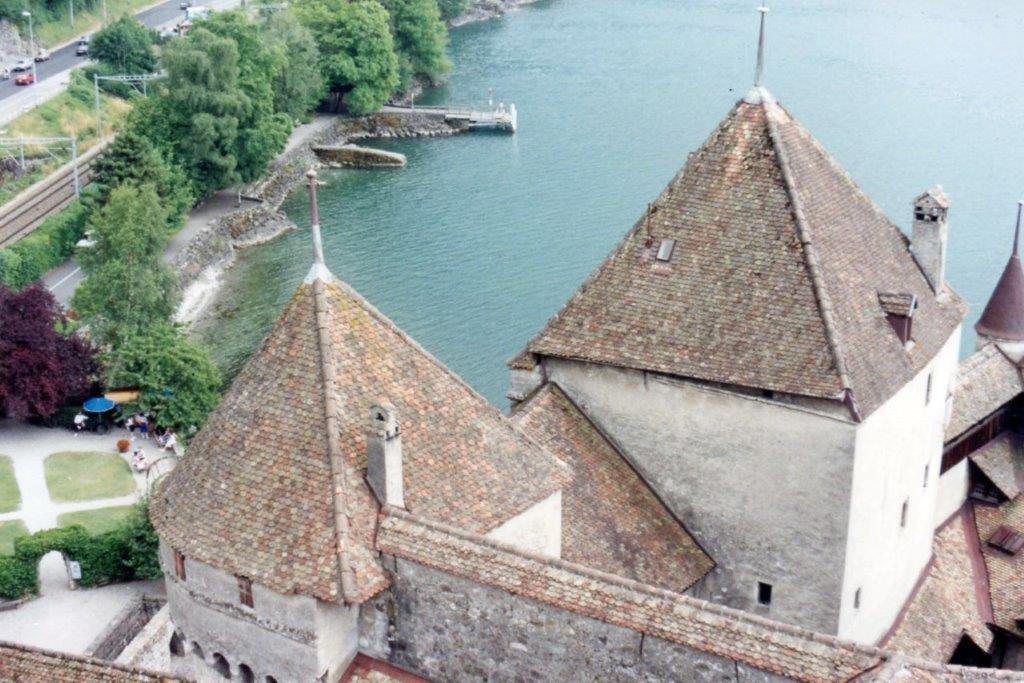 On the shore of Lake Gruyere.
The municipal coat of arms of the town is a heraldic representation of a crane (in French "grue") which inspired the name of the town. It is said that the legendary founder of the town, Gruerius, captured a crane and chose it as his heraldic emblem.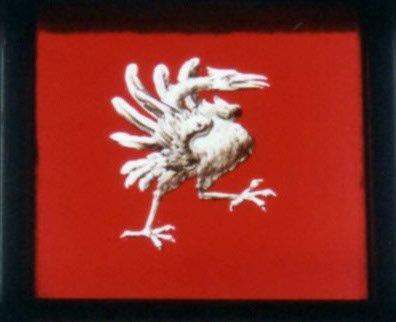 The Coat of Arms of Gruyeres - a heraldic representation of a crane.
The population of the town is small (2,153 in December, 2015). 14.7 % are resident foreign nationals (2008). Of the resident population 90.4% speak French as their first language and 3.9% German.
Wandering in Gruyères and its surroundings is a pleasant way of passing a few hours.
Photographs by George Repin in 1989.
Previous Reflections by George Repin
Copyright George Repin 2017. All Rights Reserved.