March 22 - 28, 2015: Issue 207
JEAN-MARIE TJIBAOU CULTURAL CENTRE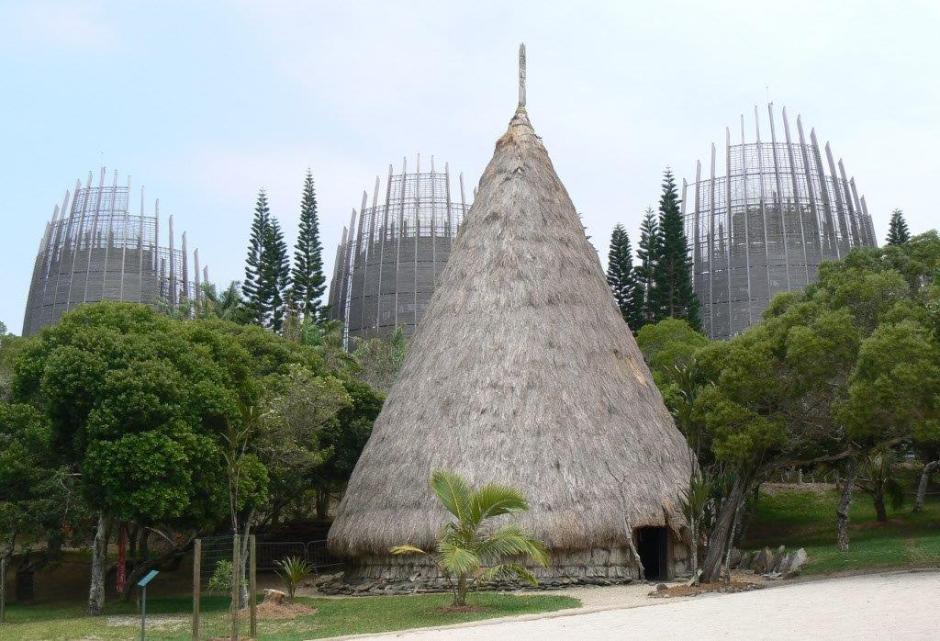 Contrast of a Kanak Great House against the background of three "cases ".
JEAN-MARIE TJIBAOU CULTURAL CENTRE
By George Repin
Situated about 8 kilometres northeast of Noumea, the capital city of the French special collectivity of New Caledonia, the Jean-Marie Tjibaou Cultural Centre celebrates Kanak culture, the indigenous culture of New Caledonia. It is named in honour of Jean-Marie Tjibaou a leader of the Kanak independence movement and a politician who had the vision of establishing a centre to promote indigenous Kanak culture, where the linguistic and artistic heritage of the Kanak people could be preserved and blended. In the 1970s he undertook a thesis in ethnology at the Sorbonne and although he did not complete his studies in Paris he became deeply engaged in cultural and ethnicity issues on his return to New Caledonia.
When the Matignon agreements between the representatives of France and New Caledonia were signed on 26 June, 1988 Tjibaou, then the leader of the Kanak independence movement, proposed that an Agency should be established for the development of Kanak Culture with the objective of promoting Kanak linguistic and archaeological heritage, promote Kanak handicrafts and arts and conduct research activities.
Following his assassination on 4 May, 1989 his proposal was implemented. The President of France ordered that a cultural centre, as advocated by Tjibaou, be set up in Noumea. Following a design competition the work was awarded to the Italian architect, Renzo Piano, and the Centre constructed between 1993 and 1998.
Piano blended Kanak building traditions with techniques and materials available from modern international architecture. In building the conical domes materials used included laminated wood, natural wood, concrete, coral, aluminium castings, glass panels, tree bark and stainless steel. Iroko a timber imported from Africa was used because of its durability and resistance to attack by fungi, moulds and insects.
The exteriors of the so-called cases or hut pavilions, which are of different sizes, have an ancient appearance while the interiors have rectangular space for permanent and temporary exhibitions, administrative offices and studios.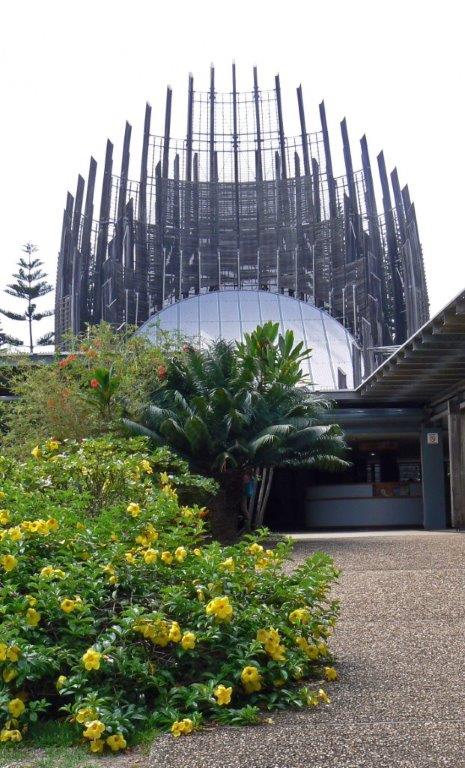 Administration Block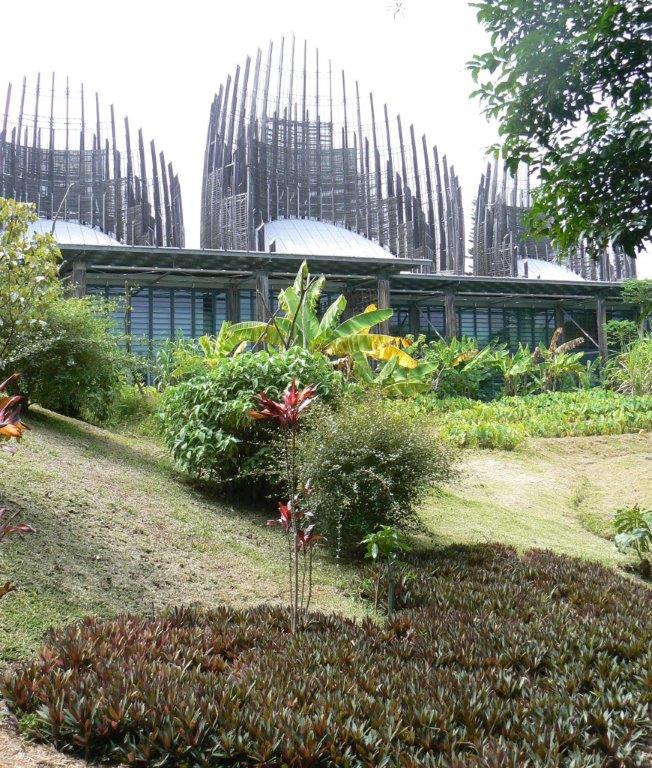 Administration buildings with "cases" behind
The entire complex is built along a ridge on the narrow Tinu Peninsula, with ten cases arranged in three groups or village clusters with one tall hut in each cluster representing the Great Hut of the Kanak Chiefs. The complex is surrounded by a planted indigenous landscape including tall transplanted Norfolk Island pines. Visitors wandering along the paths connecting the cases walk past examples of Kanak carvings and sculpture along the way.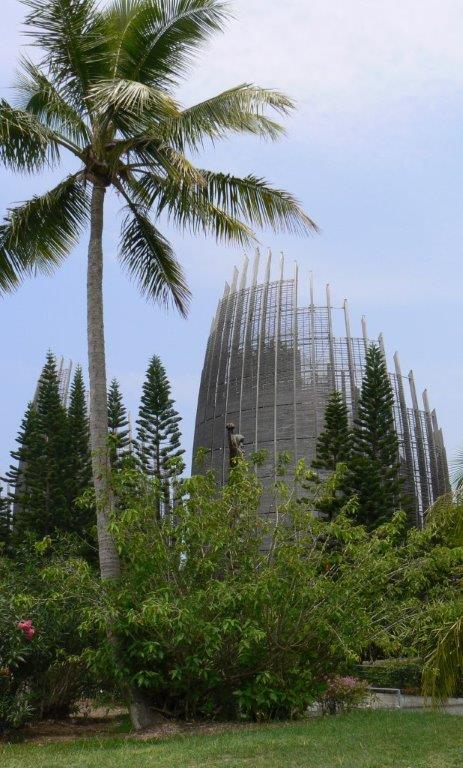 Distant view of a "case" in the indigenous landscape setting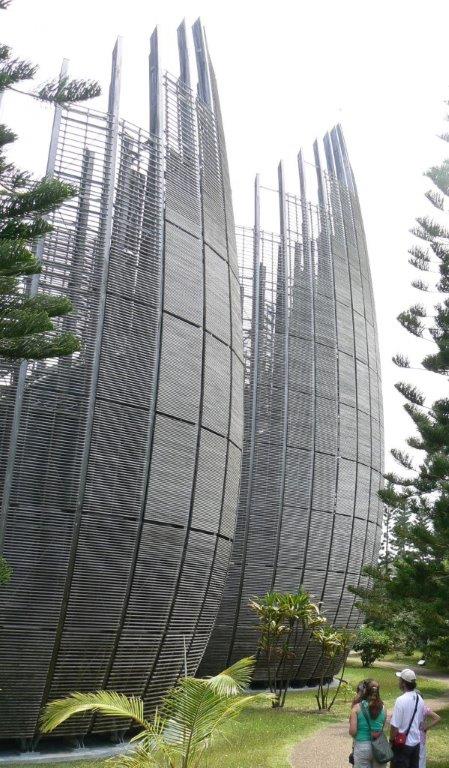 Close up view of a "case"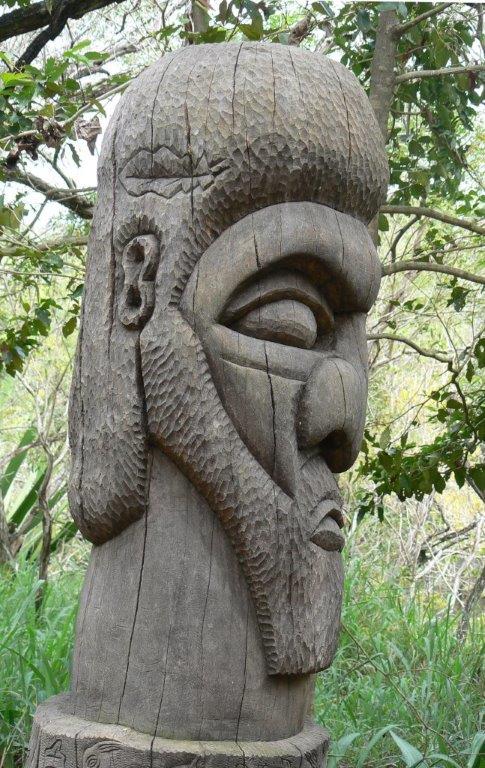 Traditional carving beside a path
A pair of carvings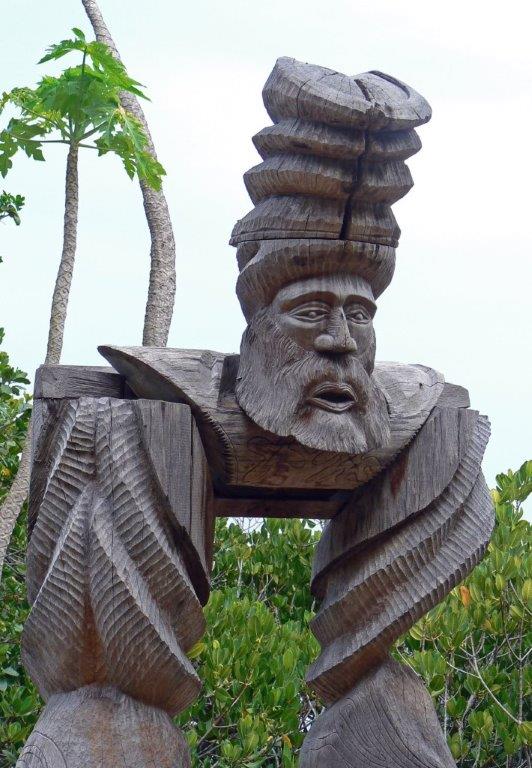 A wooden carving overlooking the path
Pictures by George Repin in January, 2010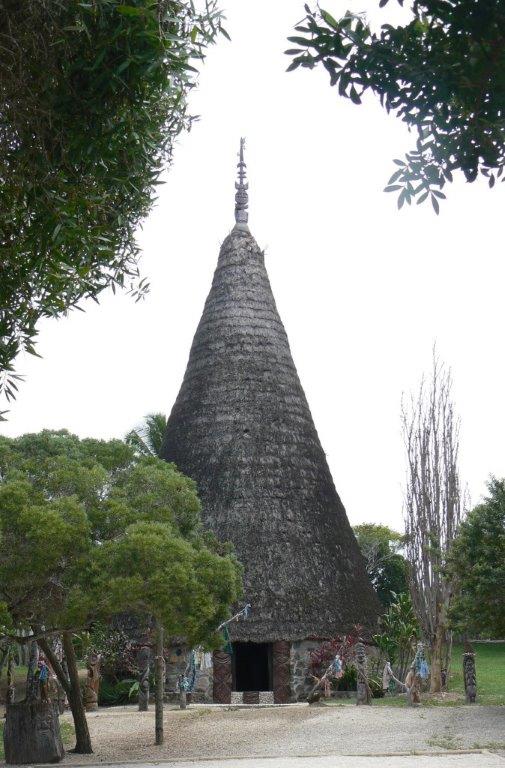 A traditional Kanak Great House in conical shape.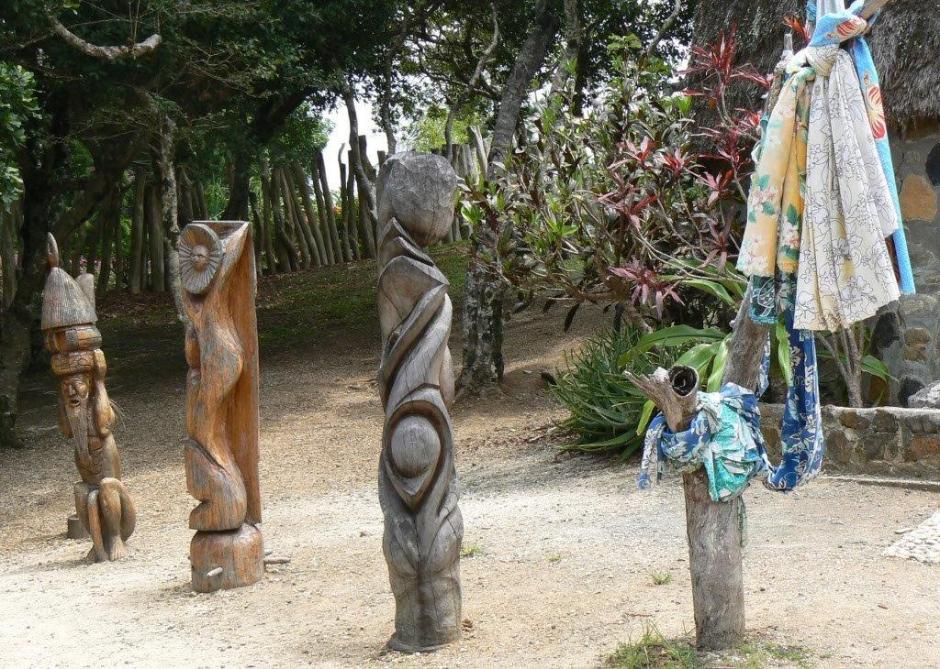 Previous Reflections by George Repin
Copyright George Repin 2015. All Rights Reserved.