April 29 - May 5, 2012: Issue 56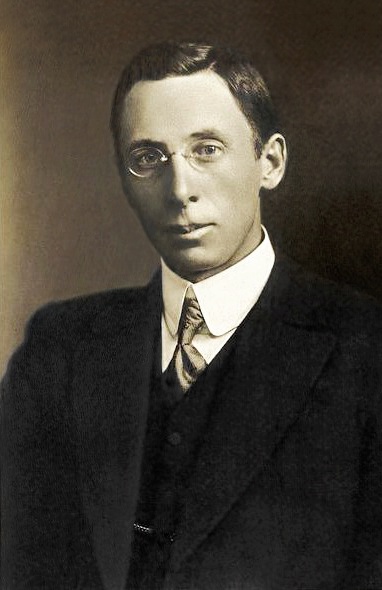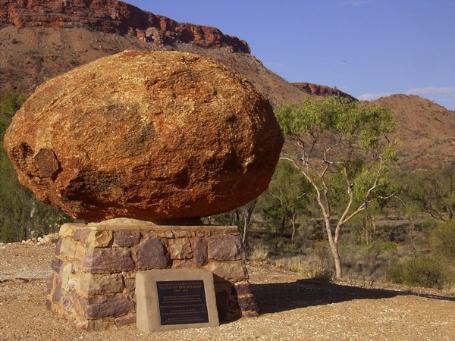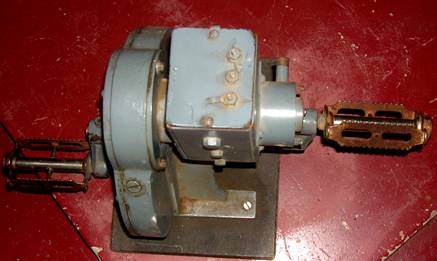 Top: Portrait of John Flynn as a young man, circa 1900-1910., Below: John Flynn Memorial., Above: Pedal Radio Generator preserved at Adelaide House, Alice Springs
Copyright George Repin 2012. All Rights Reserved.
Pedal Radio and the Royal Flying Doctor Service
By George Repin
In 2008, on the Eightieth Anniversary of the establishment of the Royal Flying Doctor Service (RFDS) the initiative of two men was recalled. Their efforts combined medicine, aviation and radio to bring health care to those who live and work in remote areas of Australia.
The Reverend John Flynn ("Flynn of the Inland") was deeply impressed by his experiences as an outback missionary of the Presbyterian Church. The problems of distance and communication resulted in many people dying because of lack of access to medical treatment. He and Lieutenant Clifford Peel, a young Victorian medical student with an interest in aviation, saw the potential of aircraft to offer hope to the injured and seriously ill in the outback. (Unfortunately Peel was killed flying over France just before the end of World War I).
Flynn set about raising funds to make his dream a reality but it was not until May 15, 1928 that a service was established in Cloncurry as a one year experiment.
Communication, however, posed serious difficulties. Flynn having heard of a young electrical engineer, Alfred Traeger, with a knowledge of radio, asked him to solve the problem by developing a cheap, efficient device to connect people in the outback to a central station. Tregear adapted a method used by German troops during World War I, powered by a set of bicycle pedals, which could generate just enough power to send messages by Morse code. The Traeger Pedal Radio was launched in 1929 at a then cost of 33 Pounds. This simple radio made it possible to call for a doctor or to receive medical instructions from as far away as 1500 Kms.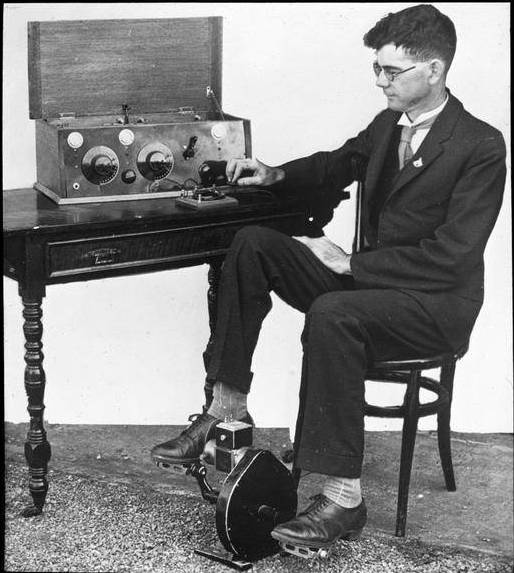 The RFDS and the Treager Radio went on to provide not only emergency medical aid but also a comprehensive health and community service to the people of the inland.
By 1933 the Treager sets were extensively used. Treager soon overcame the problem of outback people having to use Morse code by developing a keyboard which enabled unskilled people to type a message in plain language and have it transmitted in Morse code. Eventually, however, communication by voice instead of code became a reality.
The radio network established by the RFDS led to great advances in education for children living in remote areas. In 1946 Miss Adelaide Miethke, a vice-president of the South Australian wing of the RFDS and a former inspector of girls' schools, noticed that outback children were taught, and became adept in using, the RFDS radio service. She saw another way in which the network could be used.
In 1948 the Alice Springs RFDS base broadcast the first school lessons to outback children. A few years later, in 1951, the School of the Air was established using the Flying Doctor Service's two-way radio system, giving isolated children access to lessons conducted by teachers, help with lessons coming by correspondence, and friendships and contacts in the outside world.
The dream of John Flynn - and Alfred Treager's technical skills - laid the foundations for two outstanding services now available to the people of the "outback".
When John Flynn died in 1951 his ashes were placed in a monument outside Alice Springs under a large boulder from the Devil's Marbles. Treager is commemorated by a Sports Ground and a plaque in Alice Springs and a RFDS aeroplane in his name. Both men were awarded an OBE.
Above: nla.pic-an24631139 by Flynn, John, , circa 1928/1929- 1880-1951. Mr. Alf Traeger transmitting by a pedal-powered wireless, Courtesy National Library of Australia