February 11 - 17, 2018: Issue 347

A RIDE ON THE JUNGFRAU RAILWAY - 1954

A RIDE ON THE JUNGFRAU RAILWAY – 1954
The Jungfrau (Trans. maiden, virgin) at a height of 4,158 m. (13,642 ft), together with the Eiger and Mӧnch, forms a massive wall overlooking the Bernese Oberland and is one of the most distinctive sights of the Swiss Alps.
The summit of the Jungfrau was first reached in August, 1811 by a long route. Shorter and easier routes were later found but the mountain peak remained difficult to access until the building of the Jungfraubahn cog railway which now goes to the Jungfraujoch railway station at 3,454 m. (11,332 ft), the highest in Europe.
The train into the mountain starts from Kleine Scheidegg which is reached by other trains from Interlaken, Grindelwald or Lauterbrunnen. The 9 kilometres journey from Kleine Scheidegg to Jungfraujoch, which is almost entirely in a tunnel excavated in the mountains, takes approximately 50 minutes, including stops at two stations in the middle of the tunnel (Eismeer and Eigerward) where passengers can disembark to look at neighbouring mountains through windows cut into the mountainside. The return journey, downhill, takes only 35 minutes.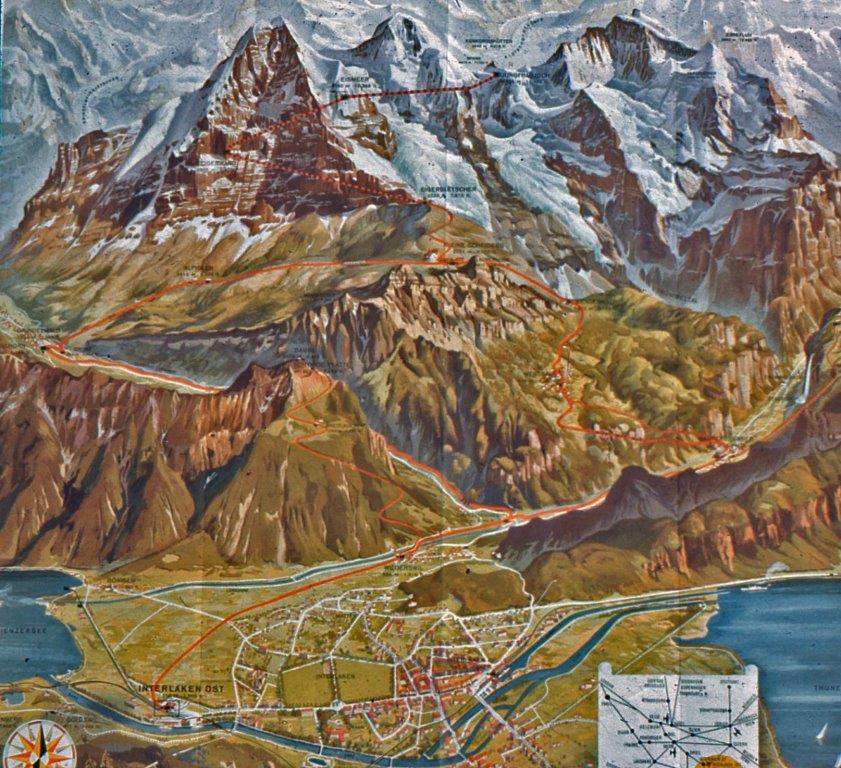 The route of the railway (the red line) from Interlaken to the end of the line at Jungfraujoch.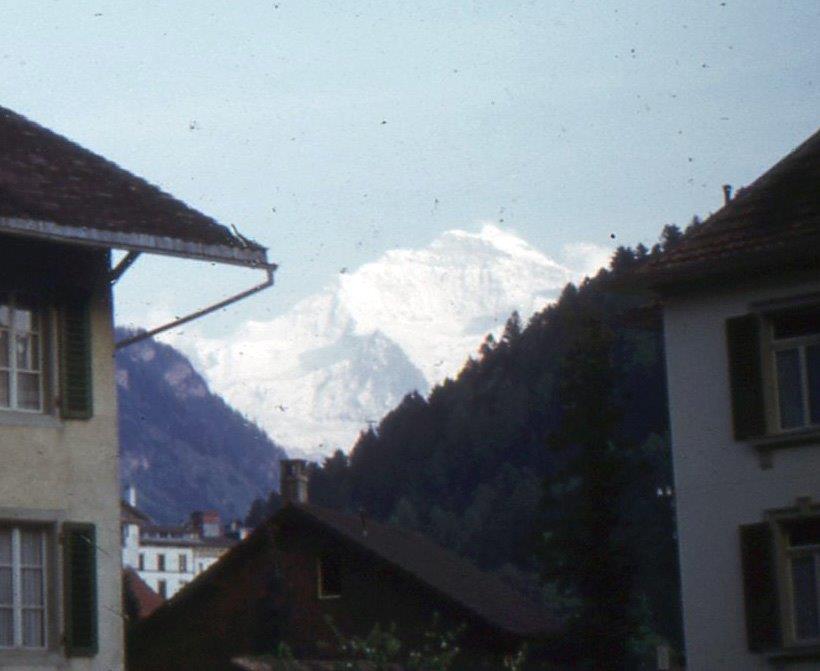 The Jungfrau.

Along the valley to Lauterbrunen.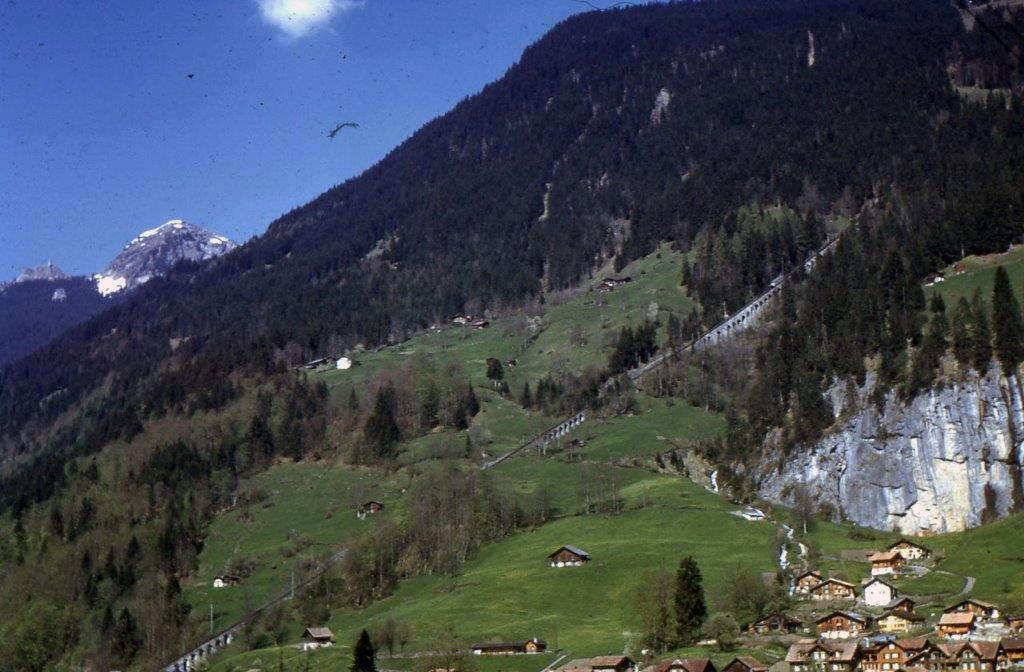 Passing Lauterbrunen.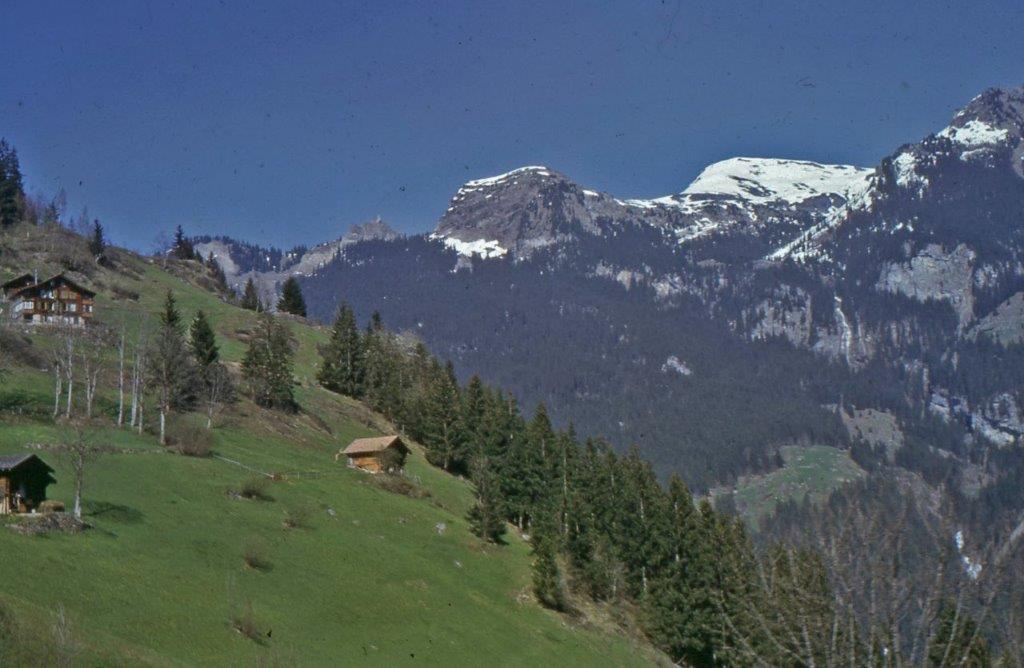 Swiss mountainside seen from the train.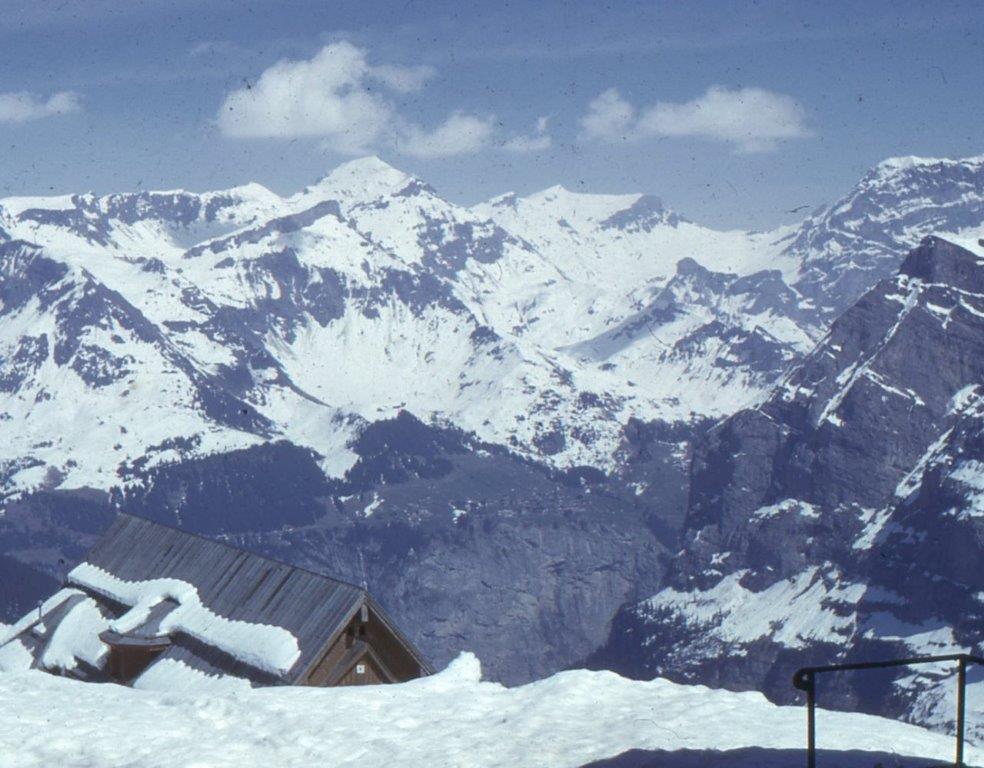 Above the snowline at Wengen.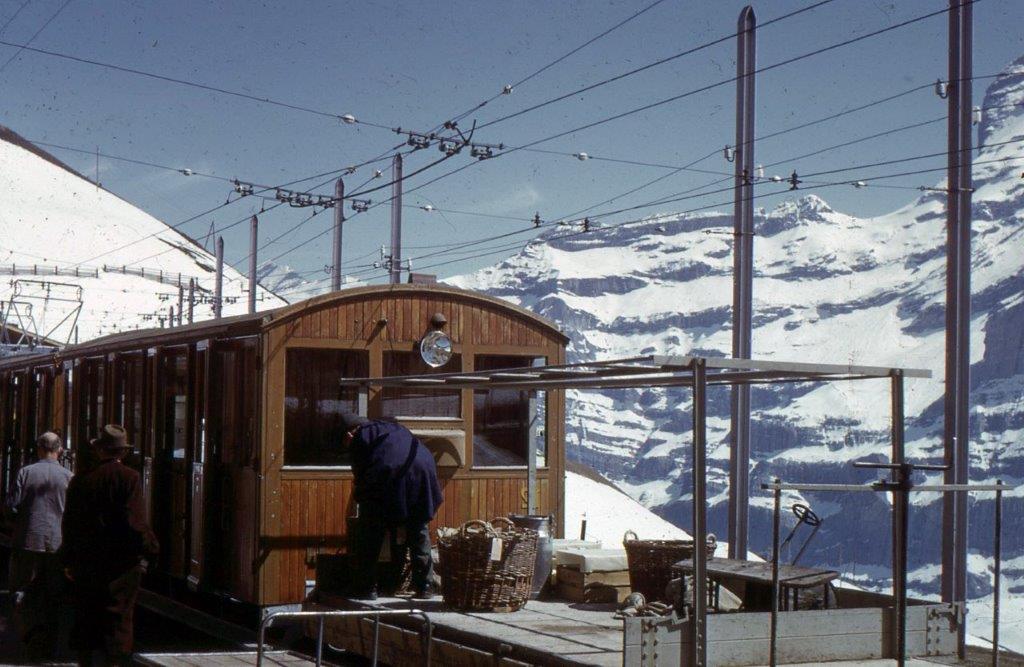 Changing trains at Kleine Scheidegg.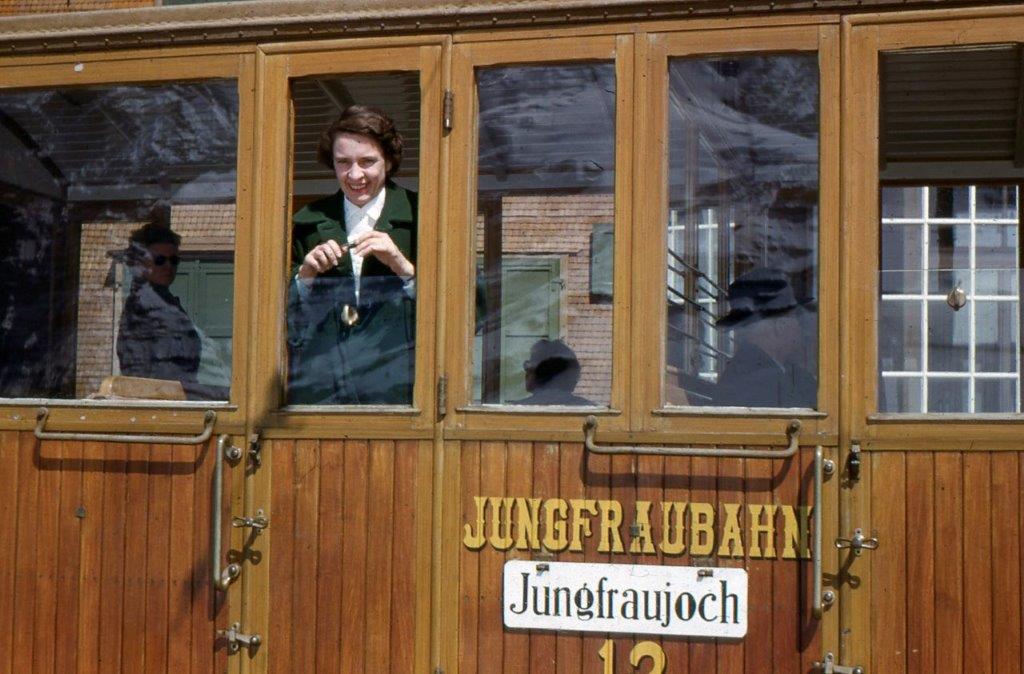 A carriage of the Jungfraubahn.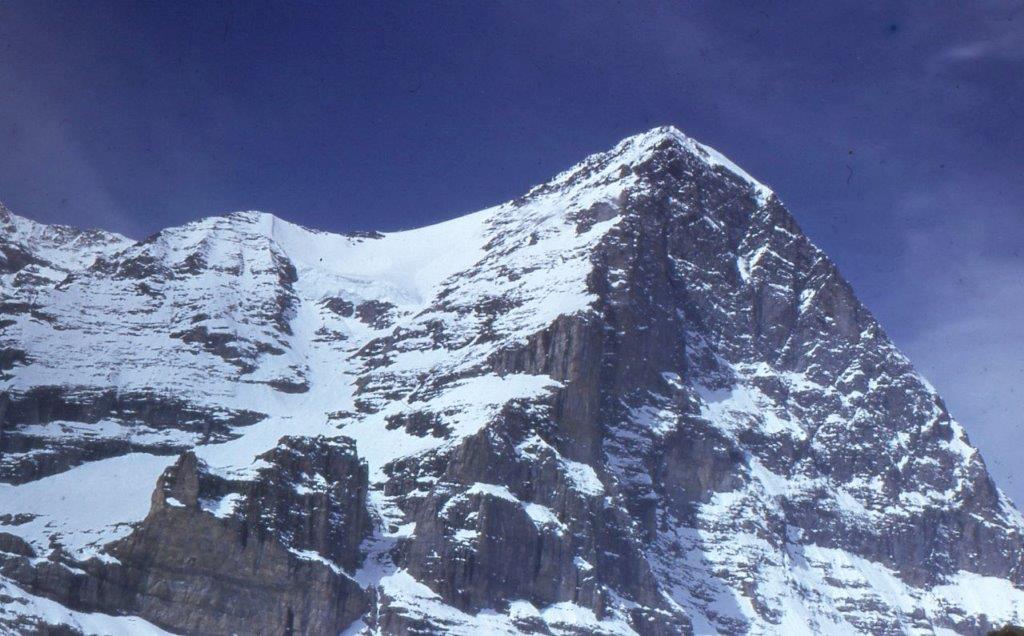 View up the mountain from the Kleine Scheidegg Station.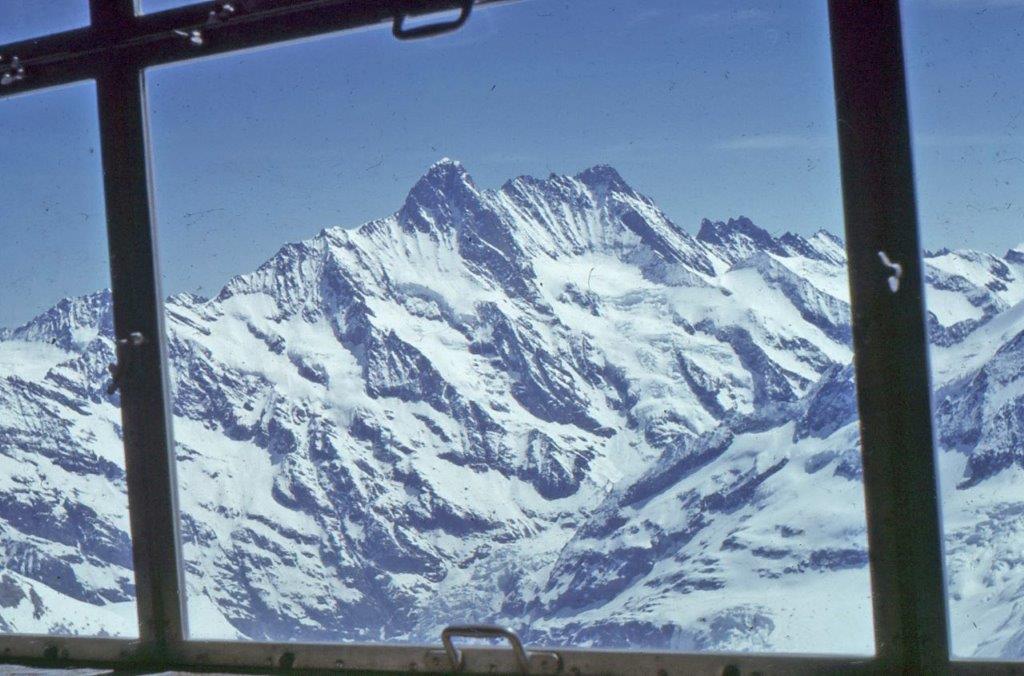 View at Eismeer Station.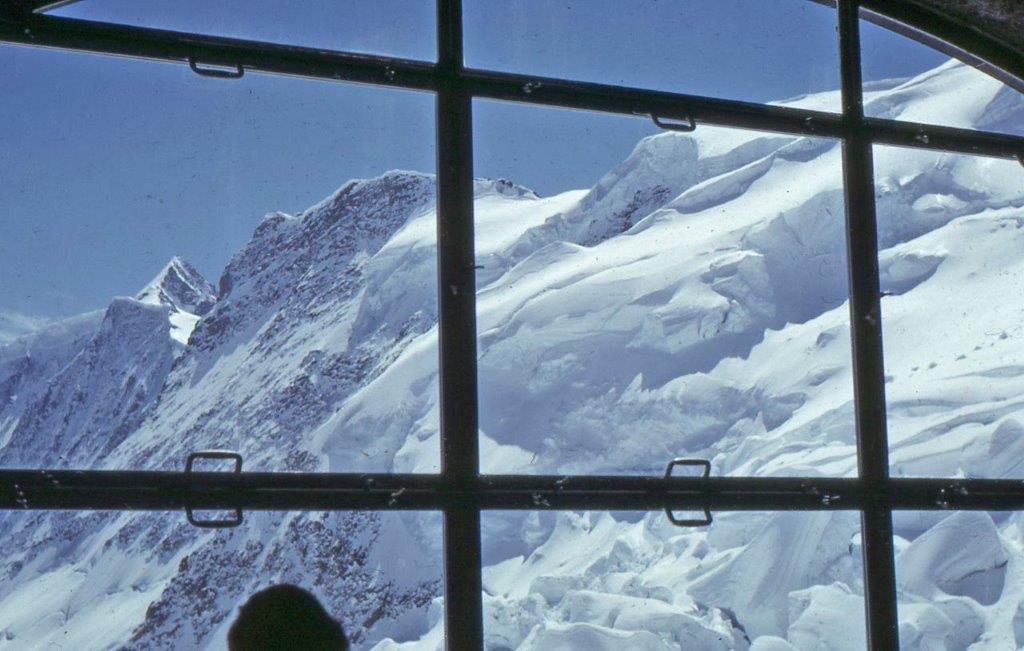 View at Eigerward Station.

From viewing areas at the end of the line there are expansive views of the Jungfrau and over the Aletsch Glacier.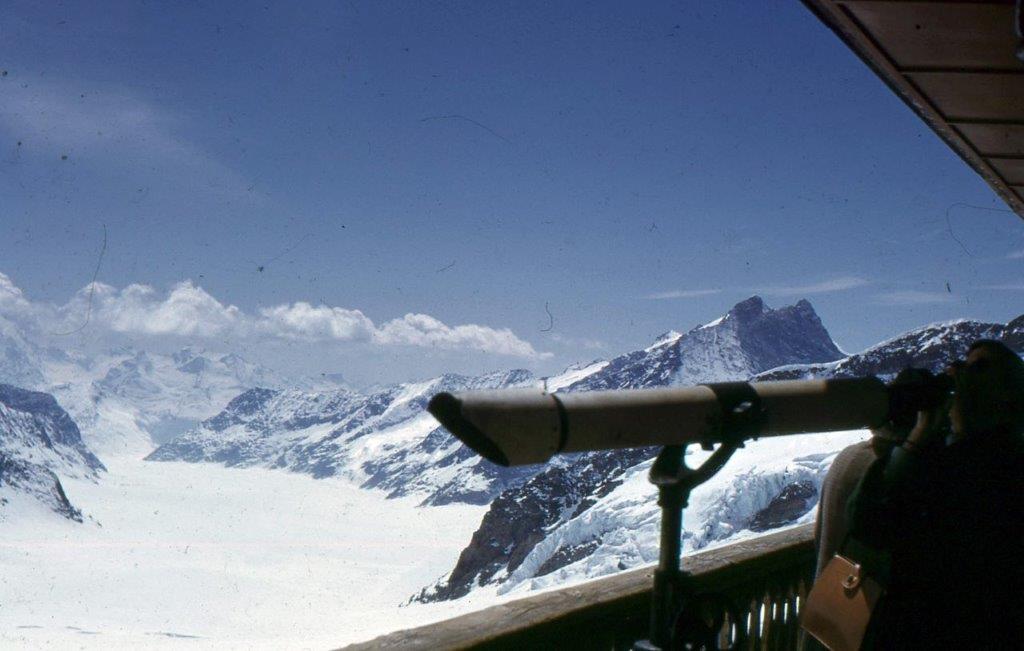 Looking over the Aletsch Glacier.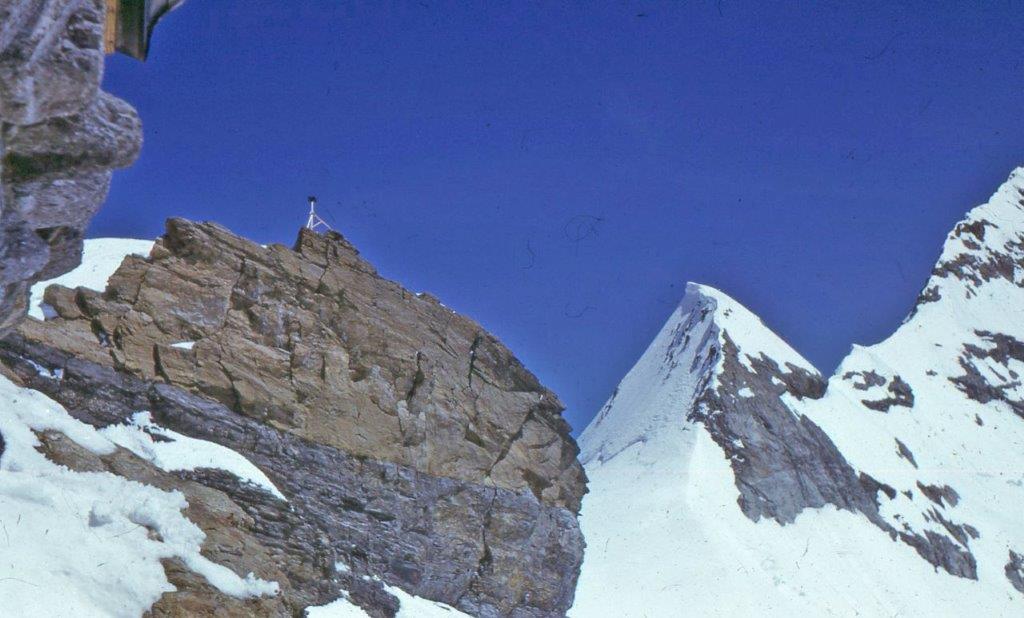 The "trig" station above the viewing platform.

Since the photographs accompanying this article were taken in April, 1954 facilities in and around the Jungfraujoch have been increased– and the area is now one of the most visited in the Alps.
Photos by George Repin, 1954.
Previous Reflections by George Repin
Copyright George Repin 2018. All Rights Reserved.