May 24 - 30, 2015: Issue 215
CHILDREN OF THE TROBRIAND ISLANDS
CHILDREN OF THE TROBRIAND ISLANDS
By George Repin
First visited by a French ship, Espérance, in 1793 the Trobriand Islands are an archipelago of low lying coral atolls off the eastern coast of Papua New Guinea in the Milne Bay Province. They are very different from other nearby areas of the province, such as Rabaul, which are of volcanic origin.
The islands remain hot and humid throughout the year.
Most of the indigenous population of about 12,000 people lives on the main island of Kiriwina.
Left: A typical village
The people are mainly subsistence horticulturalists living in traditional settlements with a social structure based on matrilineal clans, which control land and resources. Yams are used as currency and the number of yams accumulated reflects wealth and power. Yam exchanges, in a traditional pattern of behaviour, have a major place in societal interactions.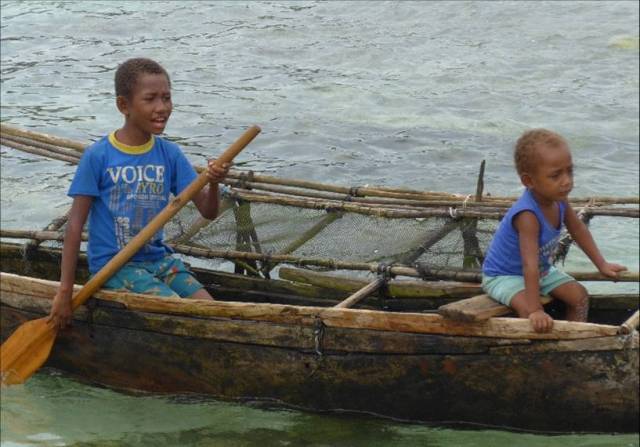 Right: Young boys in a canoe.
Each year, a man grows yams for his sister – and his daughter if she is married.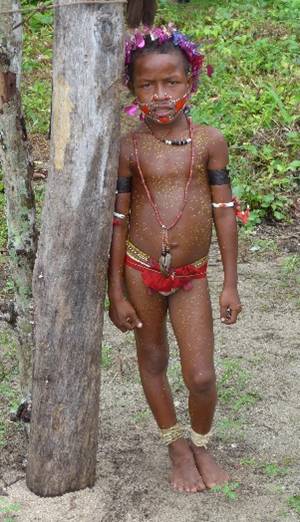 The husband does not provide yams for his wife.

The more yams a woman receives, the more powerful and rich she is. Rituals during the yam season, including the display of yams and the processes associated with their storage in specially built yam houses are important elements in the society's customs and communal life, and there is a relationship between yams and sexuality.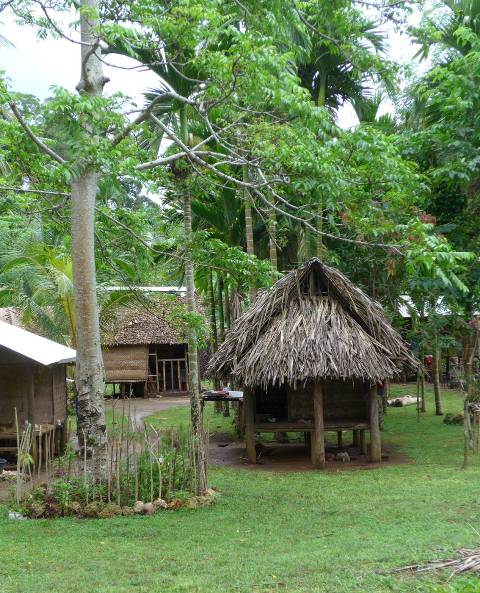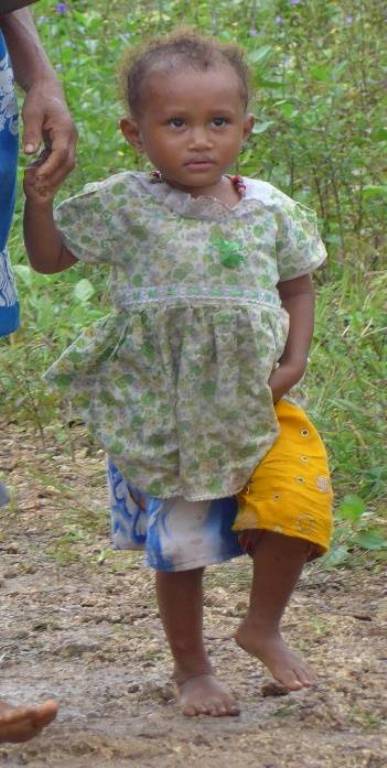 Another view of a village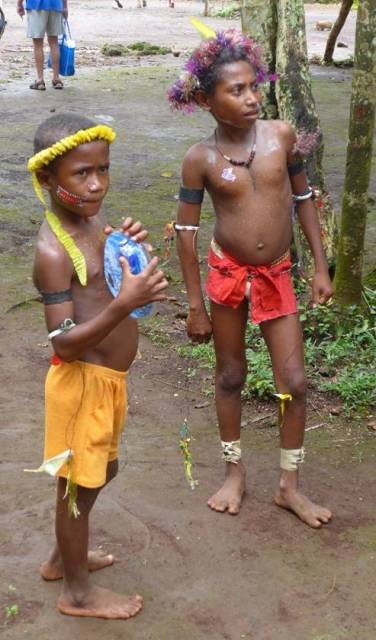 Trobriand children start playing erotic games with each other from an early age and in their young teens begin to pursue sexual partners which they change frequently. Women are as active as men in pursuing and rejecting lovers.
The relationship between sexual activity and pregnancy is not recognised because the yam, the major food of the islands, includes phytoestrogens and plant sterols whose effects are contraceptive. The practical link between sex and pregnancy, therefore, is not immediately apparent.
A Trobriand woman is thought to become pregnant through an ancestral spirit entering her body and leading to conception. "Even after a child is born it is the mother's brother, not the father, who presents a harvest of yams to his sister so that the child will be fed with food from its own matrilineage, not the father's."
Because the customs of the Trobriand Islanders are in many respects very different from those of other indigenous people in the area they have been the subject of a number of extensive anthropological and ethnographic studies.
Possibly the best known is the collection of work of a Pole Bronislaw Malinowski who lived in the islands during World War I. His book Argonauts of the Western Pacific (1922) attracted considerable popular interest.
Pictures by George Repin in April, 2015

___________________________________________________________________

Argonauts of the Western Pacific: An account of native enterprise and adventure in the Archipelagoes of Melanesian New Guinea - (1932 Edition) Available to read online or download - Here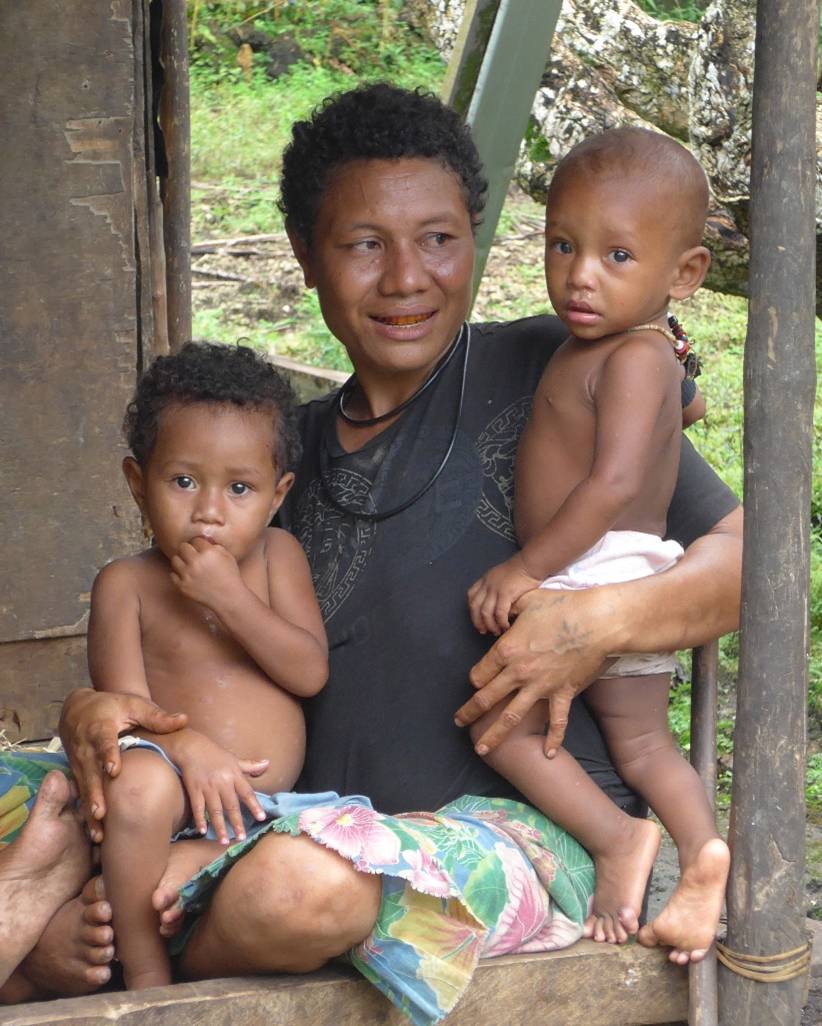 Previous Reflections by George Repin
Copyright George Repin 2015. All Rights Reserved.