June 21 - 27, 2015: Issue 219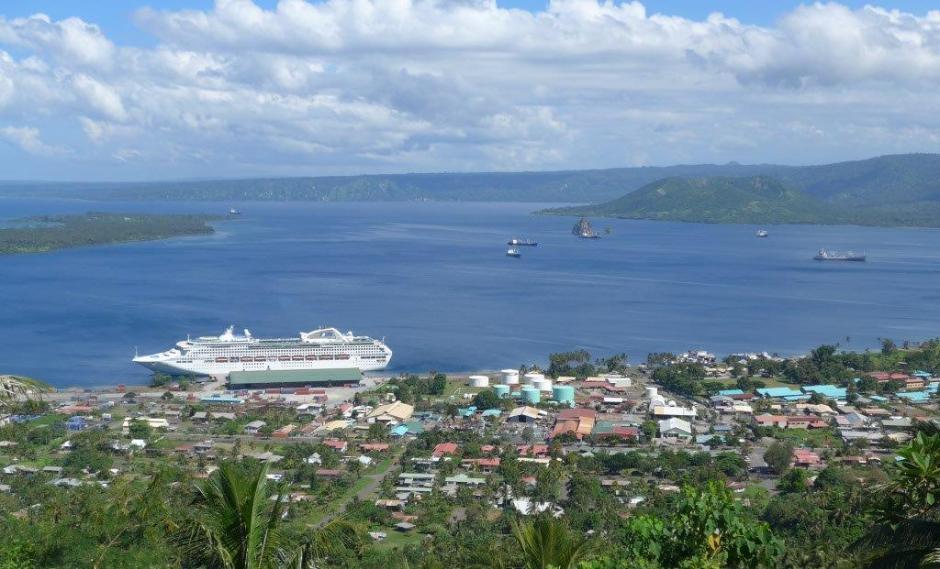 Overview of the caldera - Simpson Harbour.
RABAUL
by George Repin
Rabaul, located at the north-eastern end of the island of New Britain in Papua New Guinea, played a major role in the push of the Imperial Japanese forces towards Australia during World War II. New Britain is about 60 Kilometres east of the mainland of New Guinea. The harbour of Rabaul (Simpson Harbour) became the main base of the Japanese in the South Pacific and at the peak of its strength included five airfields, a seaplane and submarine base, and a huge naval anchorage with all necessary support facilities - with a garrison of about 200,000 men.
The harbour, which is a huge caldera measuring 8 x 14 Kms. provided a safe anchorage. It was formed by at least two major volcanic eruptions. One, about 7,100 years ago formed the Tavui caldera offshore to the north and a second eruption about 1,400 years ago created the present day shape.
Volcanic activity inside the caldera since the last caldera-forming eruption produced various types of lava flows. Cinder cones have built up around several of the vents including the historically very active Vulcan and Tavurvur volcanoes. Volcanoes around the caldera are an obvious feature of the harbour and the whole area continues to be subject to seismic activities. Devastating eruptions occurred in 1937 and 1994 when both Tavurvur and Vulcan erupted simultaneously.
The catastrophic 1937 eruptions totally destroyed the town and killed 507 people. Plans to move the territorial headquarters away from Rabaul to a safer location were stalled by the war and when the Japanese had gone Rabaul with its fine harbour again flourished as the principal city and port of the archipelago.
By 1990 the population had increased to 17,400.
In 1983 and 1984, when the volcanoes became threatening, the town was ready for evacuation but it was not until 19 September, 1994, with only 19 hours warning that Tavurvur and Vulcan erupted, totally destroying the airport because it was in the direct path of the falling ash from the nearby vents. Volcanic ash covered the town.
Fortunately there was time for the inhabitants to evacuate following previously established procedures and evacuation drills. Consequently only five people died.
Most of the buildings in the south-eastern part of Rabaul collapsed from the weight of volcanic ash on their roofs.
Following the 1994 eruptions the administrative centre was moved to Kokopo about 20 Kilometres away.
Photographs by George Repin in April, 2015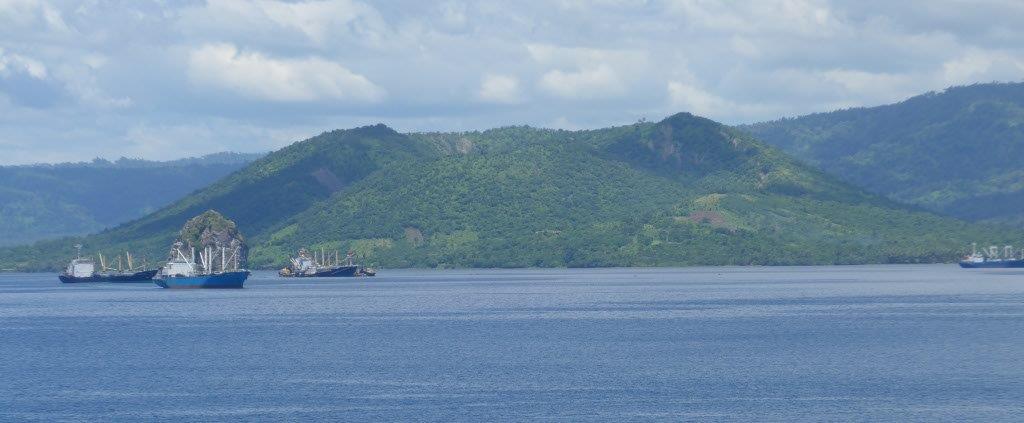 Vulcan - on the other side of the harbour.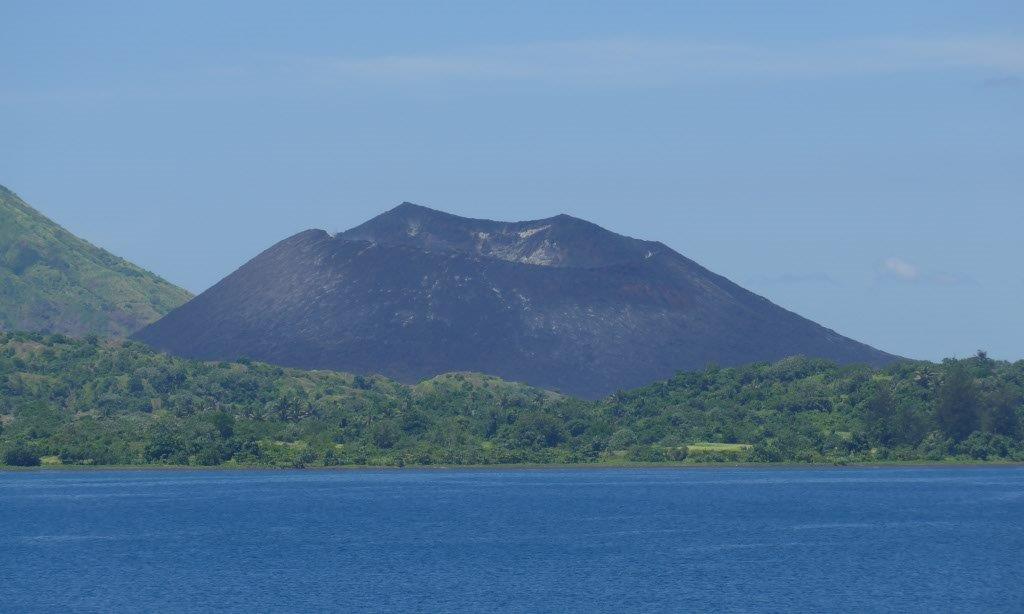 Turangunan - "South Daughter".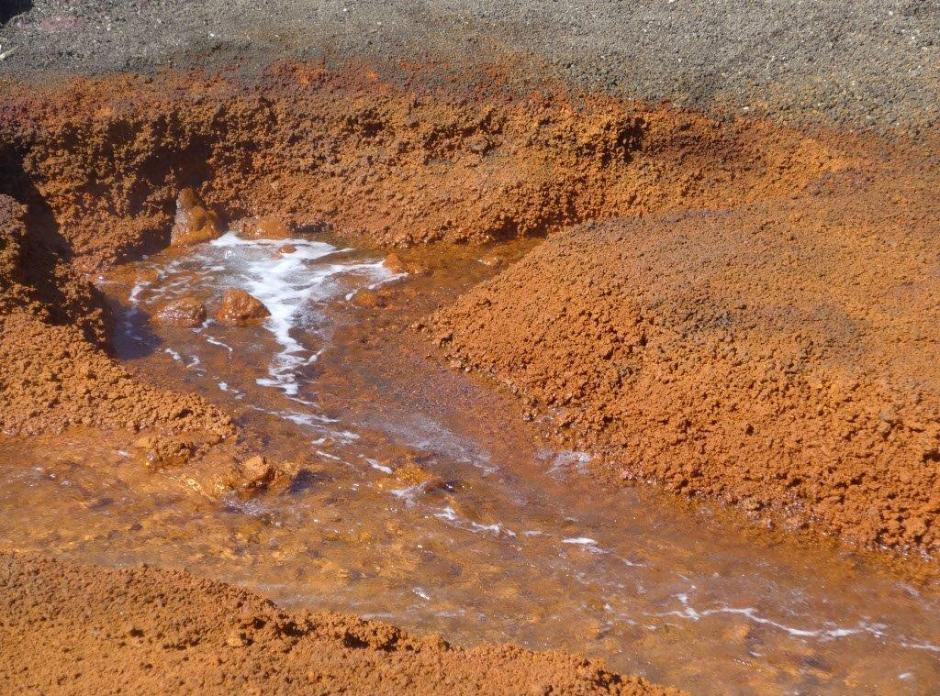 Hot water from the spring flowing towards the harbour - Tuvurvur and Turangunan in the distance.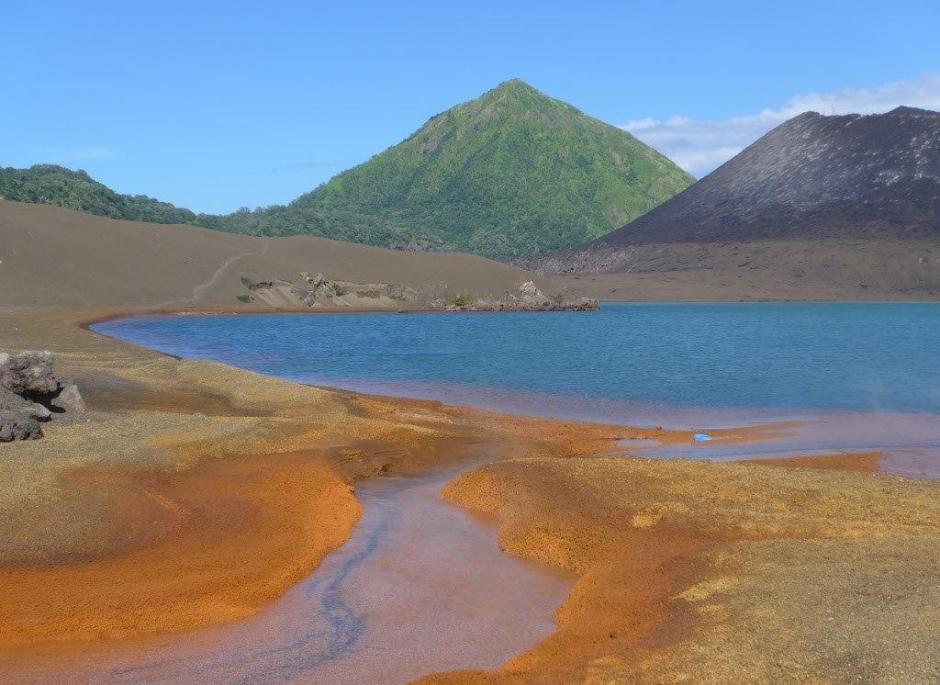 Water from spring emptying into the harbour.
Former airport covered in volcanic ash.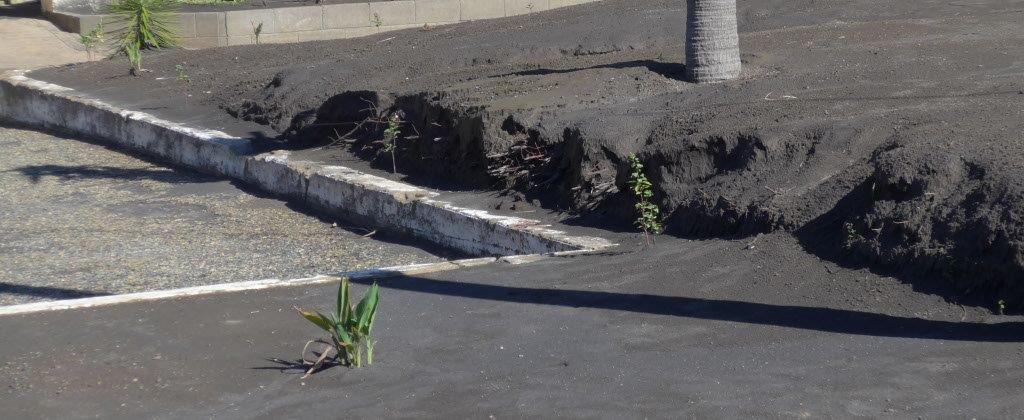 Volcanic ash cleared from gutter to show its thickness.
Previous Reflections by George Repin
Copyright George Repin 2015. All Rights Reserved.