July 21 - 27, 2019: Issue 413
NSW Government plans to decimate 100% of old growth forests - logging Murray Valley National Park being facilitated through new 'study'
July 11th, 2019
Conservation groups are calling on Premier Gladys Berejiklian to rule out opening any national parks to extractive industries.
NSW Deputy Premier and National Party leader John Barilaro has vowed to introduce legislation to degazette Murray Valley National Park in the state's Riverina region and to re-open the forests for logging. [1]
The park is part of the largest continuous red gum forest in the world and hosts a unique ecosystem with over 60 threatened native animal species and 40 threatened plant species. It is also an important place for Aboriginal people.
Nature Conservation Council CEO Kate Smolski said: "Stripping protections from this park and letting in the loggers would be gross environmental vandalism.
"These magnificent forests are protected because they are struggling after decades of logging and grazing, impacts that are being multiplied by climate change, water diversions and drought.
"This government has the worst record for creating national parks in the past 50 years but stripping protections from the river red gums national park would be an unprecedented low.
"The environment movement will vigorously resist this move and mobilise communities across the state to protect these iconic forests."
NSW National Parks Association Senior Ecologist Oisin Sweeney said: "We strongly hope that this doesn't represent a shift in government policy".
"The whole point of gazetting national parks is so the public can have confidence that these areas are protected in perpetuity for their conservation and social values.
"The millions of people who enjoy walking, camping and relaxing in our national parks should be really worried by the precedent that this would set.
"If this goes ahead, what's to stop more degazettals occurring at the whim of a politician, just to satisfy self-interest groups? Which national park is next in line?
The Nature Conservation Council of NSW are
calling on Environment Minister Kean's colleagues to support him in opposing this terrible proposal.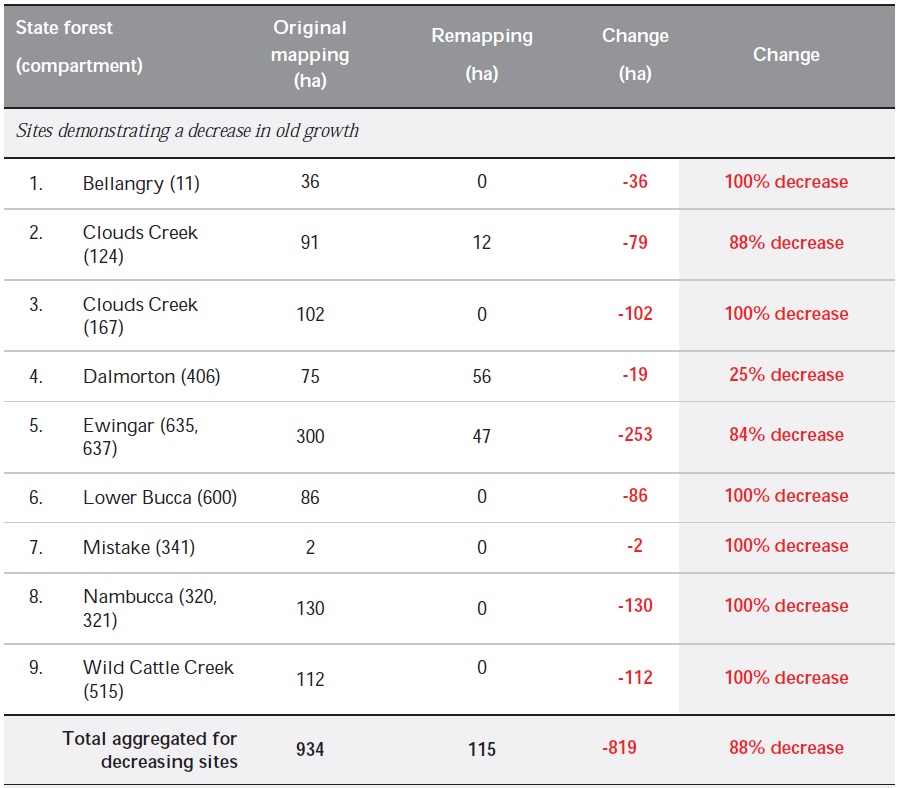 Nature Conservation Council states that t
his table says it all:
"Thousands of hectares of our old growth forests that have been protected for decades are on the chopping block.

What you see here are the results of the NSW Government's initial old-growth remapping exercise for 9 state forest areas. It shows 819 out of 934 hectares of protected forest being opened up to logging - that's an 88% decrease in protected area."
For 6 out of 9 areas 100% of old growth has lost protection - for the other 3 areas the remnants are now fragmented and isolated.
This is despite the government's own data showing that all of these sites have high densities of hollow-bearing trees, high densities of standing dead trees and huge lengths of deadwood. These are essential habitat features for many threatened species.
Please help spread the word and join over 10,000 people who have signed the petition to stop this madness going ahead and threatening all our precious native forests 👉
bit.ly/saveoldgrowth
References
The Natural Resources Commission of NSW has been asked to remap and rezone old-growth forest in state forest informal reserves that were previously off limits to logging. Environment groups are concerned the move is an attempt to unpick forest protections that have been in place for decades.

An NRC pilot study has already examined 13 sites in the north-east. In findings published last year, the NRC said it had identified "significant errors" in old-growth forests maps. It drew up new maps that reduced the extent of protected old-growth in those areas by 78%.

It is now embarking on a larger remapping exercise that would aim to rezone 14,600 hectares of old-growth. A draft assessment will be published for public comment next month.

The remapping is to address a potential shortfall in the timber available for logging to meet contracts signed with Forestry Corporation NSW.

The NRC identified the shortfall in advice it provided to the government in 2016.

Jack Gough, the policy and research coordinator at the Nature Conservation Council of NSW, said it was "a sneaky way to open up forests to chainsaws".

"It's clear that this process is being driven by a desire to access more wood and has nothing to do with a desire to protect our forests or protected species," he said.

The independent upper house member, Justin Field, has written to the premier, Gladys Berejiklian, and the ministers Rob Stokes, John Barilaro and Matt Kean calling for the remapping process to be halted until there was an independent review of "the supposed wood supply shortfall".

Field said the government could not hope to create a meaningful environmental legacy if it allowed logging of protected old-growth forests. "This process looks to be sacrificing environmental values and gifting some of our most precious native forests to the loggers," he said.

"This is a significant breach of faith with the community and environmentalists who worked with the government and the forestry industry decades ago to agree to preserve these special areas."

Environment groups said the NRC's remapping in the pilot study was based not on the ecological value of the forests but on evidence of comparatively minor environmental disturbance such as fence lines, historic logging or weeds.

Oisin Sweeney, a senior ecologist at the National Parks Association of NSW, said the pilot study data showed the sites examined had high ecological value including "high densities of hollow-bearing trees, huge amounts of dead timber and lots of standing dead trees".

"Forests like this are paradise for native wildlife because lots of our most threatened species need big trees with hollows," he said, adding: "It's abundantly clear that these forests have huge ecological values, and as such they must remain protected."
The NRC will submit a proposal to the government in November after public consultation.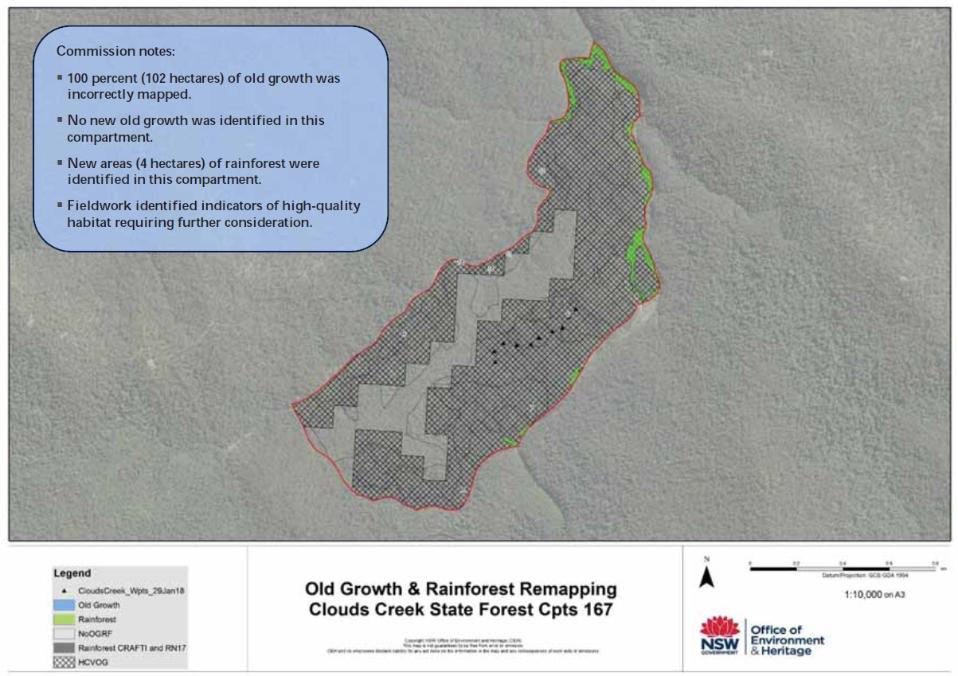 Here is an example of a remapped area of old growth. The Government's own data shows Cloud Creek 167 has 26 hollow-bearing trees/ha, 5.5 standing dead trees/ha, a giant tallow-wood (preferred koala feed tree) and masses of fallen dead wood.
That's 2,652 hollow bearing trees (vital habitat which take hundreds of years to form) on the chopping block, or 100%, in just this one area. They want to roll this out over at least 15,000 hectares (which would be 390,000 hollow bearing trees at risk if they are all at this level per hectares).
NSW Upper House Inquiry into Koala populations and habitat in New South Wales
This inquiry was established on 20 June 2019 to inquire into and report on koala populations and habitat in New South Wales.
TERMS OF REFERENCE
1. That Portfolio Committee No. 7 – Planning and Environment inquire into and report on actions,
policies and funding by government to ensure healthy, sustainable koala populations and habitat in
New South Wales, and in particular:
(a) the status of koala populations and koala habitat in New South Wales, including trends, key
threats, resource availability, adequacy of protections and areas for further research,
(b) the impacts on koalas and koala habitat from:
(i) the Coastal Integrated Forestry Operations Approvals and Regional Forest
Agreements,
(ii) the Private Native Forestry Code of Practice,
(iii) the old growth forest remapping and rezoning program,
(iv) the 2016 land management reforms, including the Local Land Services Amendment
Act 2016 and associated regulations and codes
(c) the effectiveness of State Environmental Planning Policy 44 - Koala Habitat Protection, the
NSW Koala Strategy and the Biodiversity Conservation Act 2016, including the threatened
species provisions and associated regulations, in protecting koala habitat and responding to
key threats,
(d) identification of key areas of koala habitat on private and public land that should be
protected, including areas currently at risk of logging or clearing, and the likely impacts of
climate change on koalas and koala distribution,
(e) the environmental, social and economic impacts of establishing new protected areas to
conserve koala habitat, including national parks, and
(f) any other related matter.
3. That the committee report by 15 June 2020.
Committee membership
Ms Cate Faehrmann MLC The Greens (Chair)
Hon Mark Pearson MLC Animal Justice Party (Deputy Chair)
Hon Mark Buttigieg MLC Australian Labor Party
Hon Catherine Cusack Liberal Party
Hon Ben Franklin MLC The Nationals
Hon Shayne Mallard Liberal Party
Hon Penny Sharpe MLC Australian Labor Party
Make a Submission Online
HERE. Submissions close August 2nd, 2019.
National Tree Day 2019
National Tree Day started in 1996 and has grown into Australia's largest community tree-planting and nature care event.
It's a call to action for all Australians to get their hands dirty and give back to the community. ​​​
While every day can be Tree Day, we dedicate celebration of Schools Tree Day and National Tree Day to the last Friday and last Sunday in July.
In

2019 Schools Tree Day is Friday 26th July and National Tree Day is Sunday 28th July.
National Tree Day Planting At Toongari
National Tree Day activity at Toongari Reserve, Avalon Beach from 10.00 am to 2.00 pm on Sunday 28th July 2019.
This is an appeal for community members to plant tubestock and help continue the work already completed by the Toongari Reserve Bushcare Volunteers.
The site of the planting is behind the kindergarten. Come along and get involved in greening your community and making a difference to your local environment.
How to find this hidden gem:
The pathway from Central Road is between 55 and 59 Central Road and joins the pathway from Bowling Green Lane, behind Pittwater Palms retirement village leading to Toongari Reserve.
The pathway from Avalon Parade is the right-of-way at 118 Avalon Parade, which is beside the KU Avalon Kindergarten.
Please wear suitable clothing for planting including enclosed shoes. Gloves, tools and equipment for planting, watering cans and buckets provided.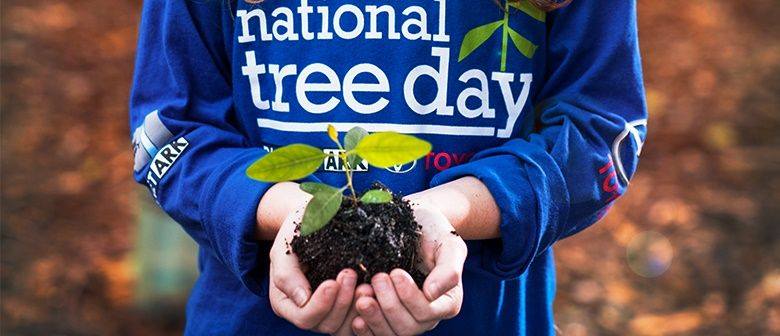 Barrenjoey Seal Colony Growing
Jools Farrell, local ORRCA lady extraordinaire, reminds us that at present the Australian Fur Seal Colony at Barrenjoey is growing.
In mid May there were 3 but there will be a lot more as we had up to 20 last year.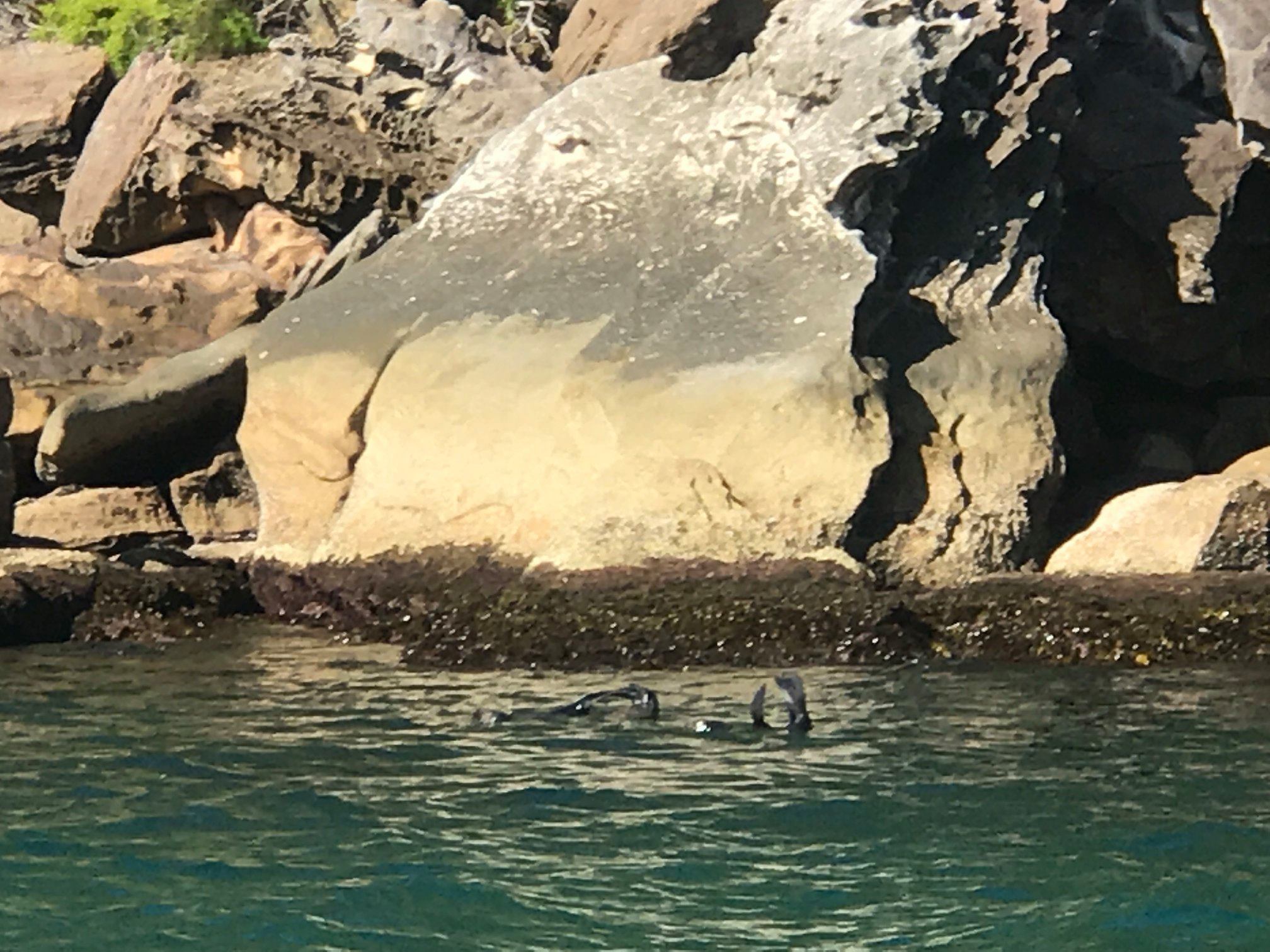 This behaviour is called thermoregulating which is normal seal behaviour to regulate their body temperatures.
Please remember that legally you must stay a minimum of 40 metres away from seals, especially if they come ashore on the estuary beaches or ocean beaches to rest.
Also please keep an eye out for them if you are out in a boat as they do venture out of this spot to feed on the estuary or around Barrenjoey Headland. In recent years they have been seen everywhere from Barrenjoey to Clareville and Church Point.
Please do not attempt to feed them as they get plenty of food here in Pittwater.
Please also do not attempt to swim with them, Jools asks.
If you do see a seal in distress, please contact ORRCA on their 24/7 hotline: 9415 3333.
Hay! Demonstration to stop Bylong coal mine held in Sydney CBD
July 16, 2019
Sydneysiders have witnessed what's at "steak" should the destructive Bylong coal mine be approved, with produce from the fertile valley brought before the Independent Planning Commission's offices as part of a peaceful demonstration on Elizabeth St in the CBD.
Bylong farmer Phil Kennedy was among those at the event, and demanded the IPC reject multinational company KEPCO's plans to destroy valuable agricultural land and state heritage.
"There are just so many reasons why this mine cannot go ahead," he said.
"This valley is gorgeous and so productive. It would be a crime to ruin it with a dangerous coal mine, putting water resources and the Growie River under strain.
"Experts have recently said this mine will permanently damage the heritage values of the magnificent Tarwyn Park property, which is the birthplace of Natural Sequence Farming - a unique land management system that has been recognised world wide.
"We help produce food and fibre for the rest of NSW in this valley - yet KEPCO and the department think a great dirty coal mine is better use of this country.
"We're also producing hay in this valley for export to other farmers in NSW, even during this drought.
"We're visiting the IPC to let them know this mine must be rejected."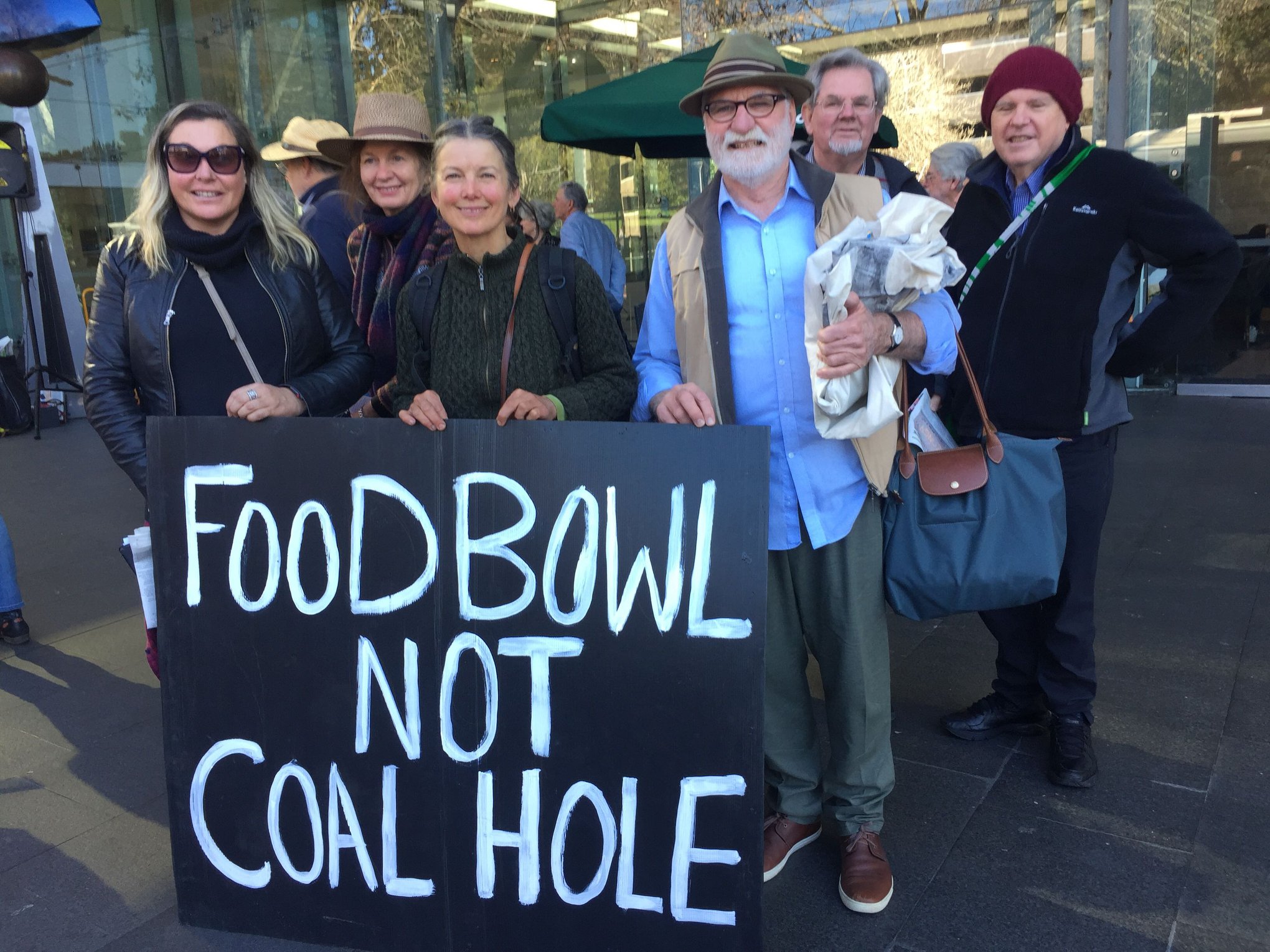 The rally comes after the proposed mine, along with other coal mines in and around the Greater Blue Mountains World Heritage Area, were listed as a cause of concern due to risks of cumulative impacts at the recent World Heritage Committee meeting in Azerbaijan.
It also comes after hundreds of people opposed to the mine descended on the beautiful valley for a country music show, with country music stars Greg and Sara Storer also joining the call for the coal project to be scrapped.
Demonstration organiser and Lock the Gate spokesperson Nic Clyde said the Bylong Valley was no place for a coal mine.
"We are demonstrating to let the IPC know that the Bylong Valley is too precious to be torn up for a dirty great coal mine," he said.
"The Bylong mine would ravage high quality farmland and drain underground water aquifers in a previously unmined rural valley.
"We must not compromise the integrity of a state significant heritage valley and it's unique agricultural landscape, nor must we put at risk World Heritage values for the sake of a single, short-term coal mine.
"The combined open cut and underground mine would produce 6.5 million tonnes of thermal coal for the export market, and would create more than five times the carbon emissions than the now scrapped Rocky Hill mine, which was rejected in the Land and Environment Court in February in part due to the greenhouse gases it would produce."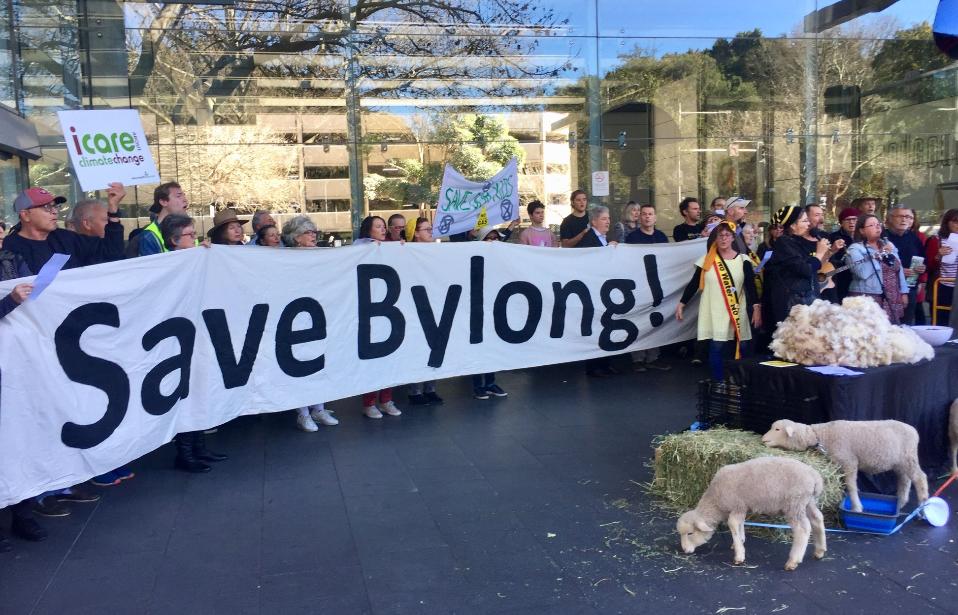 Adani cyber-stalks scientists to stop expert evidence being subject to proper public scrutiny: FOI documents
July 16, 2019
Freedom of Information documents have revealed independent Geoscience Australia scientists working on the Carmichael project's Groundwater Dependent Ecosystems Management Plan were stalked online by Adani after their names were provided to the company by the Department of Environment and Energy.
The FOI documents also show Adani successfully pressured the Federal Government not to release expert advice on the impacts of the mine on groundwater earlier this year - advice that was only made public after the groundwater plan was signed off by then Environment Minister Melissa Price.
According to the uncovered emails, Adani was included in a video conference call with CSIRO/GA about the groundwater work in late 2018. Then, on January 7 this year, Adani asked for the names of all GA/CSIRO scientists on the call, and this information was provided to them by DOEE (p44, FOI190418).
On January 15, a Geoscience Australia staff member wrote to DOEE expressing concern their LinkedIn profile and that of a colleague were both recently viewed by Adani (p746, FOI190417).
The FOI documents also reveal that in a January 25 email to DOEE, Adani demanded to know the names of all GA/CSIRO scientists working on the groundwater plans, and described other scientists who were advising on the Black Throated Finch Management Plan as "political activists" (p441, FOI 190418).
As well, on January 9, Adani wrote to DOEE demanding that CSIRO/GA reports not be released publicly or to third parties. On January 10 DOEE responded, saying it would share the advice with Queensland's Department of Environment and Science, but would ask that it not be shared with other parties (p383, FOI 190418).
Lock the Gate Queensland spokesperson Ellie Smith said the documents were further evidence of Adani's heavy-handed tactics and attempts to undermine the independent scientific assessment process.
"Adani has been hell-bent on intimidating and bullying its way to getting its Carmichael mine approved," she said.
"The scientists were clearly disturbed to learn their online profiles were being viewed by Adani - this is unacceptable given the scientists' assessments needed to be totally independent and free of outside influence.
"Yet again, we have seen Adani eager to use any means necessary to drive its polluting coal mine through Australia's assessment processes without doing the science needed to ensure it won't destroy precious Great Artesian Basin spring systems.
"The community deserves to know what advice scientists are giving on mining projects well in advance of decisions, and the veil of secrecy that was drawn over the Carmichael mine to placate Adani is another blow to fairness and good governance in Australia."
Catch a glimpse of a humpback whale
Visit a coastal NSW national park to spot a humpback whale, as they start their annual migration north.
From May to November 2019, over 30,000 humpback whales will migrate from the cold waters of Antarctica to the warmer waters off north east Australia to mate and give birth before heading south again.
Vantage spots for whale watching include national parks with lookouts, headlands and foreshores.
Southern right and minke whales may also be spotted off the NSW coast during migration season.
Keen whale-watchers can download the free Wild About Whales mobile app, which helps users find the best locations for spotting whales, get real-time notifications of nearby sightings, and record their sightings.
Environment Minister Matt Kean said the app is a great tool for the whole family to learn more about whales, while also contributing to a citizen science project.
"Citizen science volunteers and other organisations such as ORRCA do an amazing job of monitoring the number of whales migrating along the NSW coast each season," Mr Kean said.
Find whale watching vantage points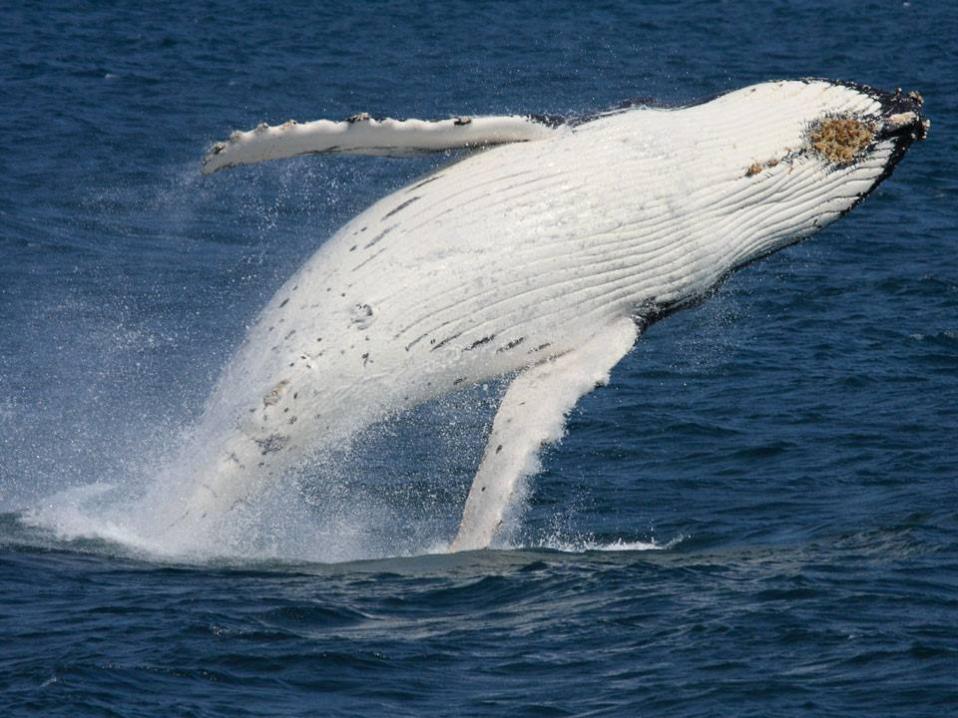 Australian ants prepared for 'Insect Armageddon'
July 16, 2019: La Trobe University
La Trobe University researchers have uncovered an exception to the global phenomenon known as 'Insect Armageddon' in the largest study of Australian insect populations conducted to date.
Researchers studied ants in the Simpson Desert for 22 years and found that local changes in climate, such as long-term increases in rainfall, combined with human efforts to restore ecosystems, may have led to increased numbers of species -- rather than the declines which might be expected in such unpredictable conditions.
Lead researcher, Associate Professor Heloise Gibb, said annual rainfall in the north Australian desert varied from 79 to 570 millimetres.
"While this unpredictability in rainfall is expected in hot climates, this is the first time we've been able to understand how insects respond to such large inconsistencies in their environment," Associate Professor Gibb said.
"For many species, this unpredictability -- exacerbated by climate change -- would equate to increasingly difficult conditions for their survival.
"What we've found, however, in contrast to warnings of a long-term decline in insects, is that species that already like it hot may do better where it also becomes wetter."
Associate Professor Gibb said researchers discovered a boom in the population of aggressive sugar-feeding ants with every rapid increase in rainfall.
"Water is the driving factor for this species' survival," Associate Professor Gibb said.
"These tyrant ants, as we would call them, are able to adjust their time of activity so they're active only when above-ground conditions are suitable.
"While the average temperature of their environment may be increasing, their flexibility in tough environments enables them to survive until the next big rainfall."
Researchers found the increase in ant populations reflected the change in resources available to them.
"Following rainfall, plants grow, flower and seed, providing honeydew, nectar and a food source for other invertebrates that the tyrant ants consume," Associate Professor Gibb said.
While ants other than the tyrants -- including furnace ants, mono ants, sugar ants and pony ants -- didn't respond as clearly in the study, their populations did increase over time.
Half way through the study, the property on which it was conducted was purchased by a conservation agency which stopped cattle grazing on the premises.
"While it's difficult to explicitly link this management change with ant responses, we believe this change was also critical in driving ecosystem change that eventually improved conditions for ants, allowing them to boom in response to extreme rainfall events," Associate Professor Gibb said.
"Active conservation efforts, funded by the public, can have very positive effects on biodiversity.
"It's important that future research identifies the best approach and locations for these efforts to take place if we want to ensure the continued persistence of the vast diversity of life that this planet currently supports."
Heloise Gibb, Blair F. Grossman, Chris R. Dickman, Orsolya Decker, Glenda M. Wardle.
Long‐term responses of desert ant assemblages to climate.
Journal of Animal Ecology, 2019; DOI:
10.1111/1365-2656.13052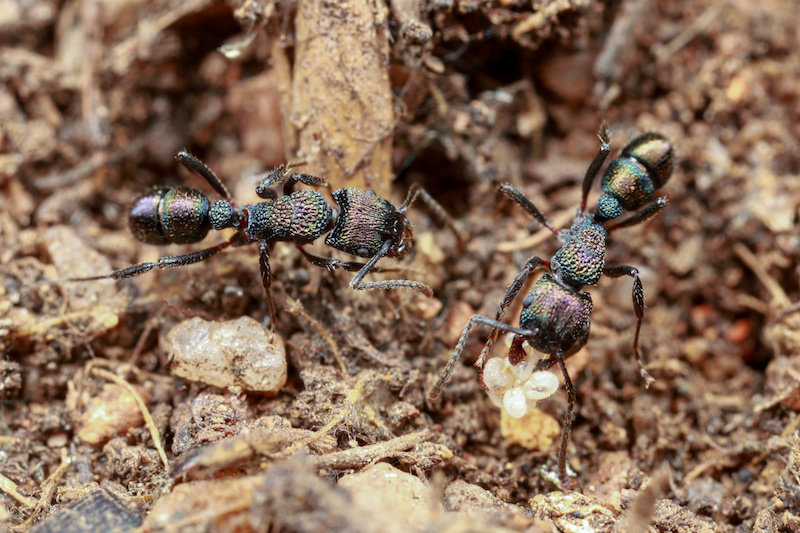 Rhytidoponera ants (stock image). Credit: © peter / Adobe Stock

Joshua trees facing extinction
July 16, 2019: University of California - Riverside
They outlived mammoths and saber-toothed tigers. But without dramatic action to reduce climate change, new research shows Joshua trees won't survive much past this century.
UC Riverside scientists wanted to verify earlier studies predicting global warming's deadly effect on the namesake trees that millions flock to see every year in Joshua Tree National Park. They also wanted to learn whether the trees are already in trouble.
Using multiple methods, the study arrived at several possible outcomes. In the best-case scenario, major efforts to reduce heat-trapping gasses in the atmosphere would save 19 percent of the tree habitat after the year 2070. In the worst case, with no reduction in carbon emissions, the park would retain a mere 0.02 percent of its Joshua tree habitat.
The team's findings were published recently in Ecosphere. Project lead Lynn Sweet, a UCR plant ecologist, said she hopes the study inspires people to take protective environmental action. "The fate of these unusual, amazing trees is in all of our hands," she said. "Their numbers will decline, but how much depends on us."
To answer their questions about whether climate change is already having an effect, a large group of volunteers helped the team gather data about more than 4,000 trees.
They found that Joshua trees have been migrating to higher elevation parts of the park with cooler weather and more moisture in the ground. In hotter, drier areas, the adult trees aren't producing as many younger plants, and the ones they do produce aren't surviving.
Joshua trees as a species have existed since the Pleistocene era, about 2.5 million years ago, and individual trees can live up to 300 years. One of the ways adult trees survive so long is by storing large reserves of water to weather droughts.
Younger trees and seedlings aren't capable of holding reserves in this way though, and the most recent, 376-week-long drought in California left the ground in some places without enough water to support new young plants. As the climate changes, long periods of drought are likely to occur with more frequency, leading to issues with the trees like those already observed.
An additional finding of this study is that in the cooler, wetter parts of the park the biggest threat other than climate change is fire. Fewer than 10 percent of Joshua trees survive wildfires, which have been exacerbated in recent years by smog from car and industrial exhaust. The smog deposits nitrogen on the ground, which in turn feeds non-native grasses that act as kindling for wildfires.
As a partner on this project, the U.S. Park Service is using this information to mitigate fire risk by removing the invasive plants.
"Fires are just as much a threat to the trees as climate change, and removing grasses is a way park rangers are helping to protect the area today," Sweet said. "By protecting the trees, they're protecting a host of other native insects and animals that depend on them as well."
UCR animal ecologist and paper co-author Cameron Barrows conducted a similar research project in 2012, which also found Joshua tree populations would decline, based on models assuming a temperature rise of three degrees. However, this newer study considered a climate change scenario using twice as many variables, including soil-water estimates, rainfall, soil types, and more. In addition, Barrows said on-the-ground observations were essential to verifying the climate models this newer team had constructed.
Quoting the statistician George Box, Barrows said, "All models are wrong, but some are useful." Barrows went on to say, "Here, the data we collected outdoors showed us where our models gave us the most informative glimpse into the future of the park."
For this study, the UC Riverside Center for Conservation Biology partnered with Earthwatch Institute to recruit the volunteer scientists. Barrows and Sweet both recommend joining such organizations as a way to help find solutions to the park's problems.
"I hope members of the public read this and think, 'Someone like me could volunteer to help scientists get the kind of data that might lend itself to concrete, protective actions,'" Barrows said.
Lynn C. Sweet, Tyler Green, James G. C. Heintz, Neil Frakes, Nicolas Graver, Jeff S. Rangitsch, Jane E. Rodgers, Scott Heacox, Cameron W. Barrows.
Congruence between future distribution models and empirical data for an iconic species at Joshua Tree National Park.
Ecosphere, 2019; 10 (6): e02763 DOI:
10.1002/ecs2.2763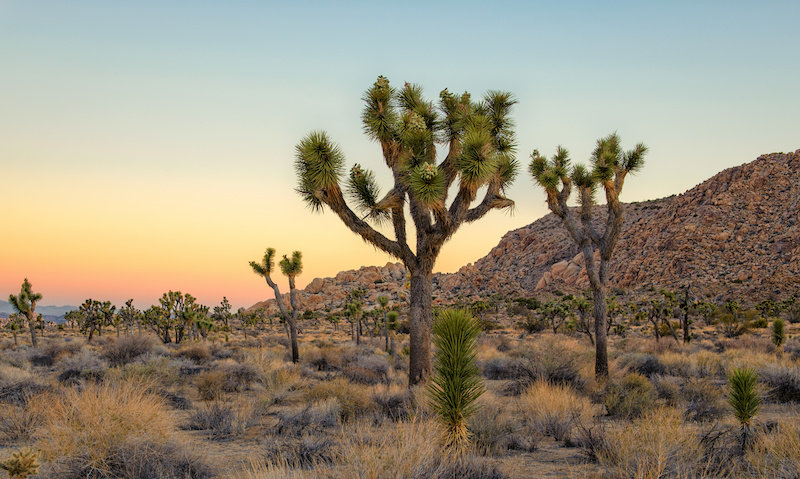 Joshua Tree National Park, California (stock image). Credit: © Doug / Adobe Stock
Archie's Pittwater Clean Up
I am a Seabin Ambassador, I started this campaign because I want to take a stand against ocean plastics!
My goal is to raise enough money to bring a minimum of 20 Seabins to Pittwater NSW as I want to give The Northern Beaches the opportunity to reduce its plastic pollution impact on the ocean. Its amazing how much accidental rubbish comes down our creeks and into our waterways
I need your help to raise money to buy the Seabins a revolutionary ocean cleaning technology which is essentially a floating rubbish bin that operates 24/7 catching all floating debris in the water.
The Seabin helps clean the ocean of floating debris which in turn creates cleaner oceans and we all benefit from this in one way or another. I mean, who really wants to swim in pollution? Not me that's for sure!
Did you know that 300 million tons of plastic are produced in the world every year, half of which is for single use products, from this more than 8 million tons of plastic is dumped into our oceans every year. We need to do something about it and now with the purchase of a Seabin we can all participate and make a difference!
Join me and my campaign to help ensure cleaner oceans!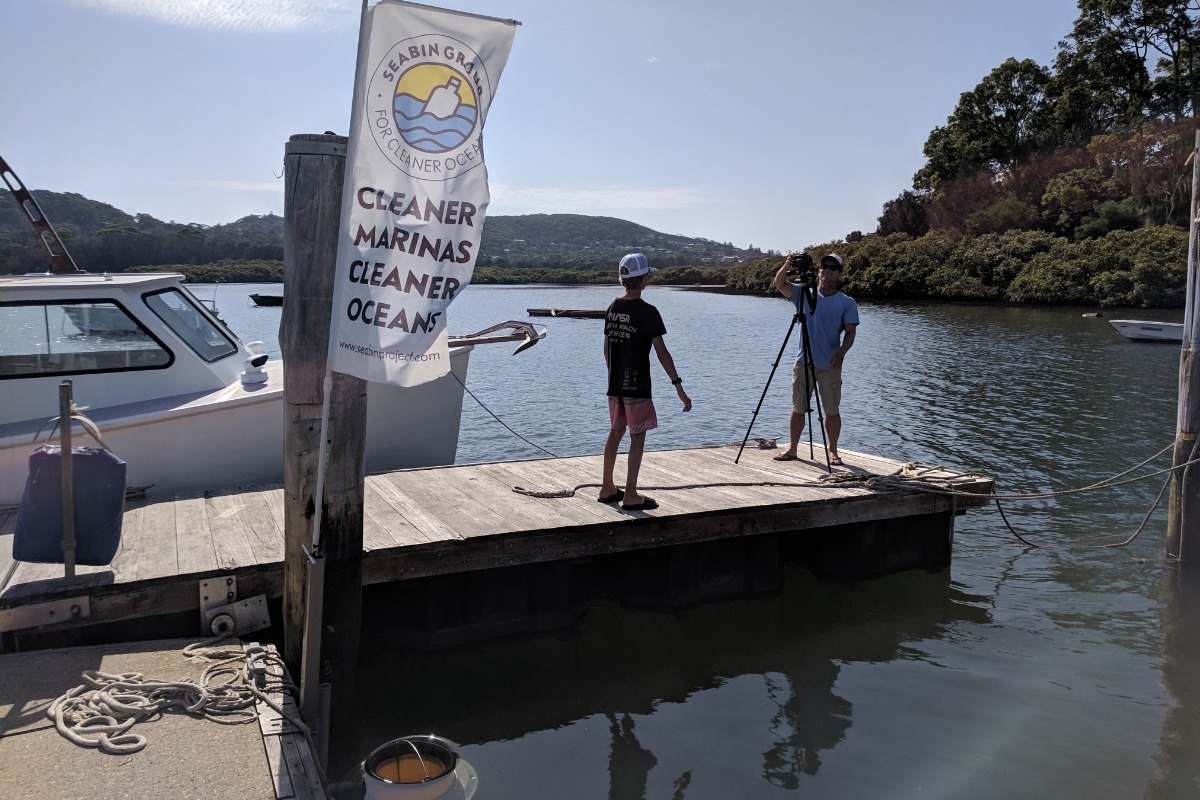 The Seabin is a floating rubbish bin that is located in the water at marinas, docks, yacht clubs and commercial ports.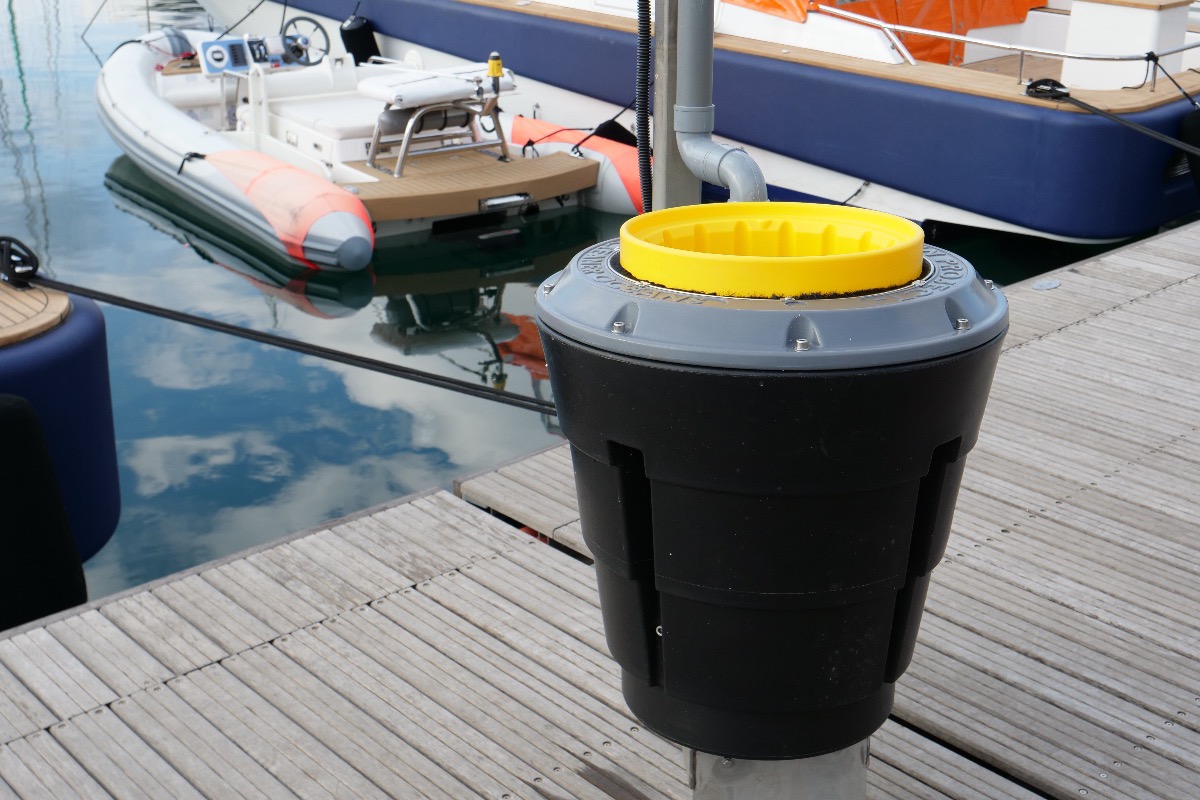 The Seabin can catch an average of 3.9kgs of floating debris per day which adds up to 1.4 tons per year. (depending on weather conditions and debris volumes) The Seabins is catching large plastic bags, bottles, plastic straws, coffee cups, food wrappers, surface oils and micro plastics down to 2 mm small.
How can a Seabin contribute to cleaner oceans?
The Seabin contributes to cleaner oceans by removing 1.4 tons of floating debris per unit per year. The location of the Seabin in marinas is ideal and where it matters most, close to the source of entry for floating debris. Ports and Marinas are perfect locations to stop floating debris from entering the open ocean and ocean plastics are also brought in by wind and currents.
Are the Seabins a danger to marine life?
The fish According to the team at Seabin, stay away from the surface of the water where the Seabin sucks in the water. They are deterred by the force of the water current. If there are swarms of jellyfish or bait fish it is recommended that the Seabins are turned off until the swarms pass. If a fish was to accidentally go into the Seabin, it would be caught in the Seabin and stay submerged in water until the marina staff retrieve the filter and throw the fish still alive back into the water.
Water is sucked in from the surface and passes through a catch bag inside the Seabin, with a submersible water pump capable of displacing 25.000 LPH (liters per hour). The water is then pumped back into the marina leaving litter and debris trapped in the catch bag to be disposed of properly.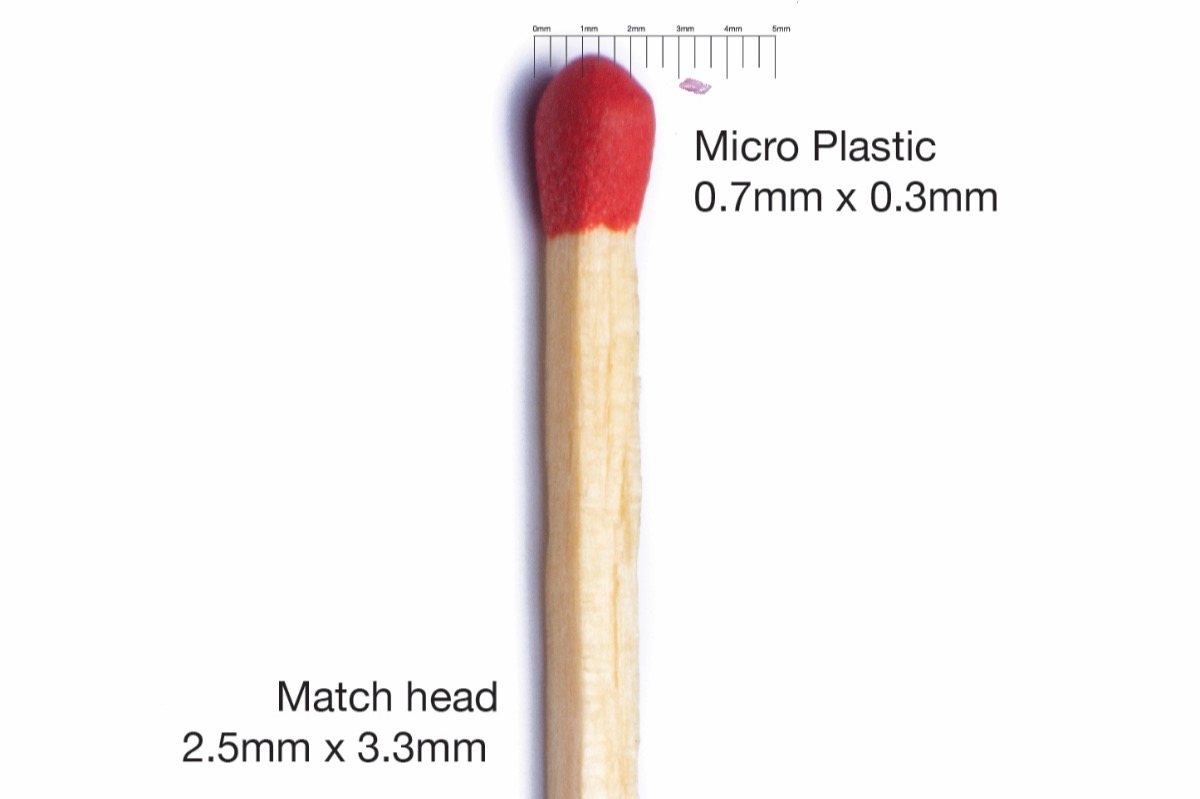 Who is responsible for the Seabin?
This is the best part of it all, the marina will be the one responsible for the upkeep of the Seabins and also they will be paying for the energy consumption of the Seabin which is around $2 - $3 a day.
The marina enjoys a cleaner marina and the rest of us and the marine life enjoy cleaner oceans with less floating debris polluting our oceans!
Seabins part of a whole solution
Seabins whole solution is Technology, Education, Science, Research and Community. The reason for this is that Technology alone is not the solution to stopping ocean plastics, education is the real solution.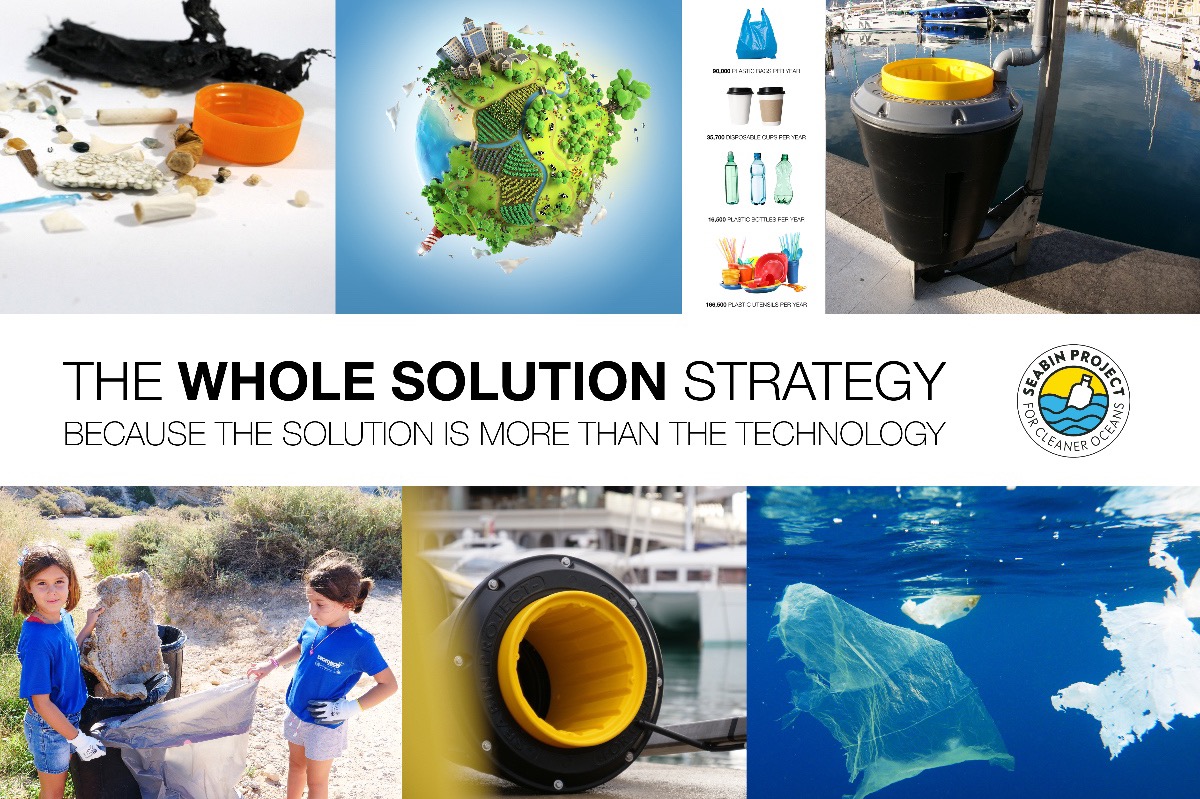 Great! Can our local community be involved also?
Yes! The team at Seabin have interactive programs and lessons designed for schools, community and youth to interact with the Seabins and have over 2000 school students engaged around the world, this is something that we can do locally also with support from the team at Seabin Project.
What will we be doing if we participate in these programs?
You would be joining an international community contributing important data and feedback on ocean plastics to the Seabin central data base. Renowned scientists, universities and environmental agencies are all a part of the programs also.
The lessons range from identifying ocean plastics to data collection of what the Seabins are catching weekly. The data collection is a very easy activity and where we can all see the measurable impact of debris the Seabins are taking out of the water in all weather conditions.
It's as simple as counting how many plastic bags, plastic particles, food wrappers and then noting it down on a spreadsheet or app. Weather conditions and location information is also entered into the data base.
How can you help our campaign and make a difference in the world?
Every contribution to this crowdfunding campaign helps, be it $1 or $50 dollars, it all adds up and bring us closer to our goal.
Even if you cannot afford a donation, please help by sharing this campaign with your friends and family on social media. The more people that know about the campaign the better!
Thanks everyone for taking the time to check out our campaign!
FAQS SHEET
Seabin Project FAQs
Q: Can someone pay out the crowdfunding campaign goal?
A: Yes! We need help! The more money we can raise, the more Seabins we can buy.
Q: Why crowdfund a Seabin?
A: Until now, the Seabins were not for the everyday person to purchase because marinas ports and yacht clubs are the target market for Seabin Group. This is a way where everyday people can give something back to the oceans.
Q: How do Seabins work in tidal areas?
A: Seabins at present are designed for floating docks and pontoons. The Seabins move up and down with the tide on the floating dock.
Q. How are the pumps run?
A. The pumps are currently electric, and around $2-$3 a day to run.
Q: When are the Seabins available?
A: Depending on your countries location, Seabins will be available Feb 2019.
Q: Do any fish get sucked into the Seabins? What about smaller marine life?
A: There is a possibility of fish to enter the Seabins, however in the last 2 years of development, the Seabins have only caught a handful of small bait fish. Most of which have been thrown back into the water alive. The fish simply stay away from the flow of water entering the Seabin and with the current fine tuning of the Seabin, the risk is now minimal.
Q: I don't have any money to donate, how can I help?
A: Don't worry! Your amazing anyways and thanks for even contacting us. We need help to share this project around with any media we can. Social media platforms like Facebook, Instagram, Twitter, websites, bloggers. Also with newspapers, magazines, tv, radio and journalists. Also friends and family!
Green Team Beach Cleans 2018!
The Green Team is back for 2019!
It has been estimated that we will have more plastic than fish in the ocean by 2050...These beach cleans are aimed at reducing the vast amounts of plastic from entering our oceans before they harm marine life.
Anyone and everyone is welcome! If you would like to come along, please bring a bucket, gloves and hat. Kids of all ages are also welcome!
The Green Team is a
Youth-run, volunteer-based environment initiative from Avalon, Sydney. Keeping our area green and clean.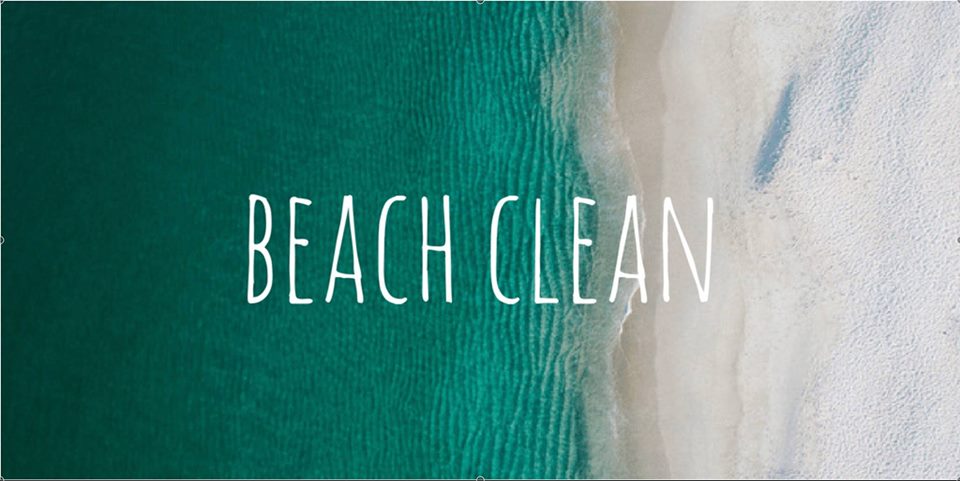 Create a Habitat Stepping Stone!
Over 50 Pittwater households have already pledged to make a difference for our local wildlife, and you can too! Create a habitat stepping stone to help our wildlife out. It's easy - just add a few beautiful habitat elements to your backyard or balcony to create a valuable wildlife-friendly stopover.
How it works
1) Discover: Visit the website below to find dozens of beautiful plants, nest boxes and water elements you can add to your backyard or balcony to help our local wildlife.
2) Pledge: Select three or more elements to add to your place. You can even show you care by choosing to have a bird appear on our online map.
3) Share: Join the Habitat Stepping Stones Facebook community to find out what's happening in the natural world, and share your pics, tips and stories.
What you get
• Enjoy the wonders of nature, right outside your window. • Free and discounted plants for your garden. • A Habitat Stepping Stone plaque for your front fence. • Local wildlife news and tips. • Become part of the Pittwater Habitat Stepping Stones community.
Get the kids involved and excited about helping out! www.HabitatSteppingStones.org.au
No computer? No problem -Just write to the address below and we'll mail you everything you need. Habitat Stepping Stones, Department of Environmental Sciences, Macquarie University NSW 2109. This project is assisted by the NSW Government through its Environmental Trust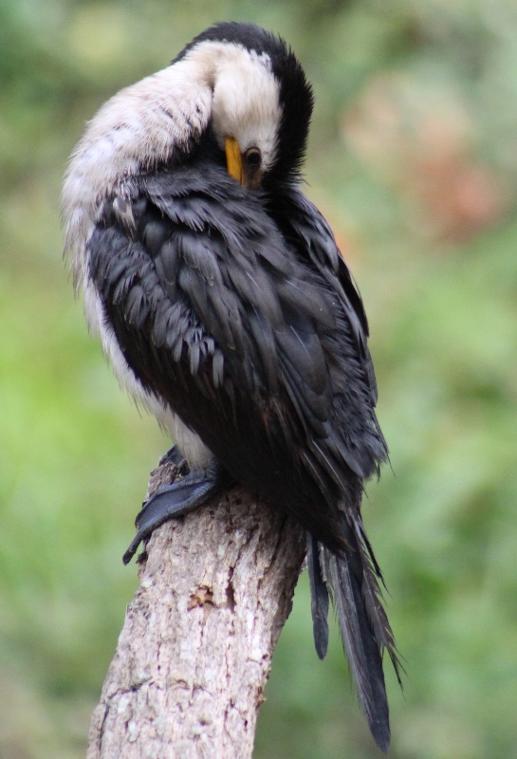 Living Ocean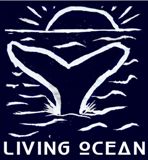 Living Ocean was born in Whale Beach, on the Northern Beaches of Sydney, surrounded by water and set in an area of incredible beauty.
Living Ocean is a charity that promotes the awareness of human impact on the ocean, through research, education, creative activity in the community, and support of others who sustain ocean health and integrity.
And always celebrating and honouring the natural environment and the lifestyle that the ocean offers us.
Our whale research program builds on research that has been conducted off our coastline by our experts over many years and our Centre for Marine Studies enables students and others to become directly involved.
Through partnerships with individuals and organizations, we conceive, create and coordinate campaigns that educate all layers of our community – from our 'No Plastic Please' campaign, which is delivered in partnership with local schools, to film nights and lectures, aimed at the wider community.
Additionally, we raise funds for ocean-oriented conservation groups such as Sea Shepherd.
Donations are tax-deductable
Newport Community Gardens
Anyone interested in joining our community garden group please feel free to come and visit us on
Sunday at 10am at the Woolcott Reserve in Newport!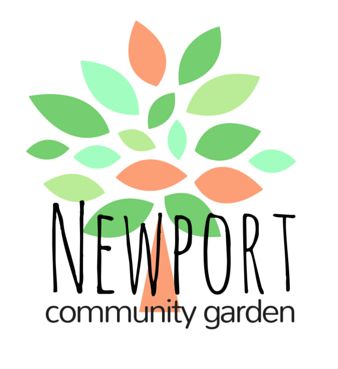 Avalon Preservation Association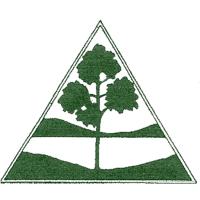 The Avalon Preservation Association, also known as Avalon Preservation Trust. We are a not for profit volunteer community group incorporated under the NSW Associations Act, established 50 years ago. We are committed to protecting your interests – to keeping guard over our natural and built environment throughout the Avalon area.
Membership of the association is open to all those residents and/or ratepayers of Avalon Beach and adjacent areas who support the aims and objectives of our Association.
Permaculture Northern Beaches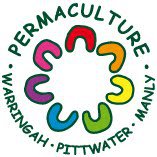 Manly • Warringah • Pittwater | Sydney
Permaculture Northern Beaches (PNB) is an active local group based on Sydney's Northern Beaches. Our parent body is Permaculture Sydney North.
PNB hold monthly permaculture related events on the 4th Thursday of each month at 7:15pm at the Nelson Heather Community Centre, Banksia Room, 5 Jacksons Rd, Warriewood
Report illegal dumping
NSW Government
The RIDonline website lets you report the types of waste being dumped and its GPS location. Photos of the waste can also be added to the report.
The Environment Protection Authority (EPA), councils and Regional Illegal Dumping (RID) squads will use this information to investigate and, if appropriate, issue a fine or clean-up notice. Penalties for illegal dumping can be up to $15,000 and potential jail time for anybody caught illegally dumping within five years of a prior illegal dumping conviction.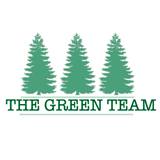 The Green Team
Profile
This Youth-run, volunteer-based environment initiative has been attracting high praise from the founders of Living Ocean as much as other local environment groups recently.
Creating Beach Cleans events, starting their own, sustainability days - 'action speaks louder than words' ethos is at the core of this group.
Avalon Boomerang Bags
Avalon Boomerang Bags was introduced to us by Surfrider Foundation and Living Ocean, they both helped organise with the support of Pittwater Council the Recreational room at Avalon Community Centre which we worked from each Tuesday. This is the Hub of what is a Community initiative to help free Avalon of single use plastic bags and to generally spread the word of the overuse of plastic.
Find out more and get involved.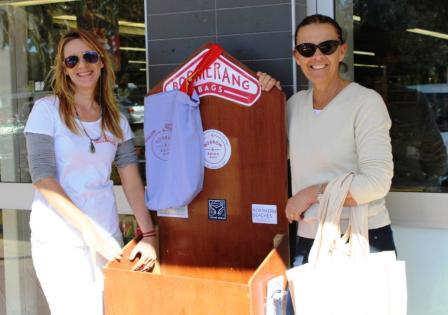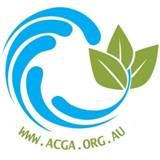 Avalon Community Garden

Community Gardens bring people together and enrich communities. They build a sense of place and shared connection.
Avalon Community Garden is a community led initiative to create accessible food gardens in public places throughout the Pittwater area. Our aim is to share skills and knowledge in creating fabulous local, organic food. But it's not just about great food. We also aim to foster community connection, stimulate creative ideas for community resilience and celebrate our abundance. Open to all ages and skills, our first garden is on the grounds of Barrenjoey High School (off Tasman Road). Become part of this exciting initiative to change the world locally.
Wildlife Carers and Organisations in Pittwater: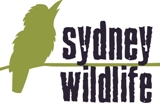 Sydney Wildlife rescues, rehabilitates and releases sick, injured and orphaned native wildlife. From penguins, to possums and parrots, native wildlife of all descriptions passes through the caring hands of Sydney Wildlife rescuers and carers on a daily basis. We provide a genuine 24 hour, 7 day per week emergency advice, rescue and care service.
As well as caring for sick, injured and orphaned native wildlife, Sydney Wildlife is also involved in educating the community about native wildlife and its habitat. We provide educational talks to a wide range of groups and audiences including kindergartens, scouts, guides, a wide range of special interest groups and retirement villages. Talks are tailored to meet the needs and requirements of each group.
Found an injured native animal? We're here to help.
Keep the animal contained, warm, quiet and undisturbed. Do not offer any food or water. Call Sydney Wildlife immediately on 9413 4300, or take the animal to your nearest vet. Generally there is no charge. Find out more at: www.sydneywildlife.org.au

Southern Cross Wildlife Care was launched over 6 years ago. It is the brainchild of Dr Howard Ralph, the founder and chief veterinarian. SCWC was established solely for the purpose of treating injured, sick and orphaned wildlife. No wild creature in need that passes through our doors is ever rejected.
People can assist SCWC by volunteering their skills ie: veterinary; medical; experienced wildlife carers; fundraising; "IT" skills; media; admin; website etc. We are always having to address the issue of finances as we are a non commercial veterinary service for wildlife in need, who obviously don't have cheque books in their pouches. It is a constant concern and struggle of ours when we are pre-occupied with the care and treatment of the escalating amount of wildlife that we have to deal with. Just becoming a member of SCWC for $45 a year would be a great help. Regular monthly donations however small, would be a wonderful gift and we could plan ahead knowing that we had x amount of funds that we could count on. Our small team of volunteers are all unpaid even our amazing vet Howard, so all funds raised go directly towards our precious wildlife. SCWC is TAX DEDUCTIBLE.
Find out more at: southerncrosswildlifecare.org.au/wp/
Pittwater's Environmental Foundation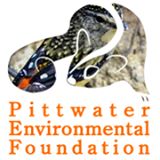 Pittwater Environmental Foundation was established in 2006 to conserve and enhance the natural environment of the Pittwater local government area through the application of tax deductible donations, gifts and bequests. The Directors were appointed by Pittwater Council.
About 33% (about 1600 ha excluding National Parks) of the original pre-European bushland in Pittwater remains in a reasonably natural or undisturbed condition. Of this, only about 400ha remains in public ownership. All remaining natural bushland is subject to encroachment, illegal clearing, weed invasion, feral animals, altered drainage, bushfire hazard reduction requirements and other edge effects. Within Pittwater 38 species of plants or animals are listed as endangered or threatened under the Threatened Species Act. There are two endangered populations (Koala and Squirrel Glider) and eight endangered ecological communities or types of bushland. To visit their site please click on logo above.
Avalon Boomerang Bags 2019
WORKSHOPS are held Tuesdays during the school term
at the Avalon Recreation Centre 11.30 - 3.30pm
Everyone is welcome; come for an hour or come for all 4, we'll even provide a cuppa and guaranteed laughs. Non-sewers also very useful.
Pop in with your excess fabric donations or spare enviro bag donations. We also sell our very handy Boomerang Bag coffee cups, stainless steel drink bottles and other enviro products and of course, our "Bought to Support" bags.
These two koalas lost their mothers to deforestation
I call on you to urgently end the deforestation and land-clearing crisis by making potential koala habitat, threatened species habitat, and other high-conservation-value areas off limits to clearing, and by repealing the land-clearing codes.
I also urge you to invest in a restoration and conservation fund and deliver the world-class mapping, monitoring, and reporting the community expects.
Newport Community Garden: Working Bee Second Sunday of the month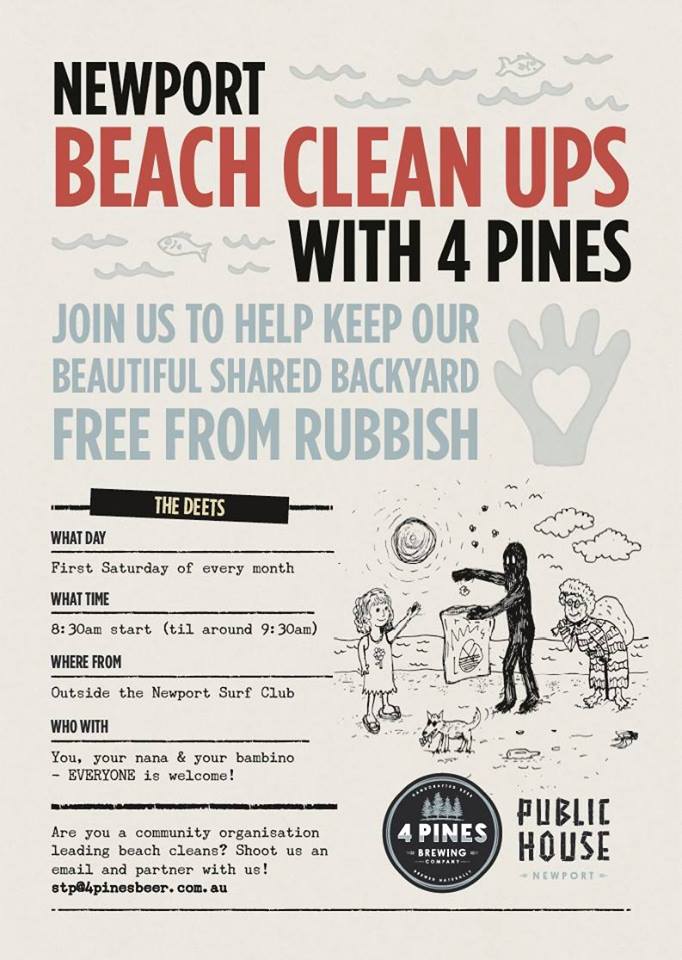 4 Pines Brewery Newport will be providing up-cycled malt bags from the brewery to store the trash and keep it from our shores.
Do you get a beer?
Absolutely! 4 Pines will hand out tokens to participants which will be redeemable for a fresh cold beer back at Public House.
Bushcare in Pittwater
For further information or to confirm the meeting details for below groups, please contact Council's Bushcare Officer on 9970 1367
BUSHCARE SCHEDULES
Where we work Which day What time

Avalon
Angophora Reserve 3rd Sunday 8:30 - 11:30am
Avalon Dunes 1st Sunday 8:30 - 11:30am
Avalon Golf Course 2nd Wednesday 3 - 5:30pm
Careel Creek 4th Saturday 8:30 - 11:30am
Toongari Reserve 3rd Saturday 9 - 12noon (8 - 11am in summer)
Bangalley Headland 2nd Sunday 9 to 12noon

Bayview
Winnererremy Bay 4th Sunday 9 to 12noon

Bilgola
North Bilgola Beach 3rd Monday 9 - 12noon
Algona Reserve 1st Saturday 9 - 12noon
Plateau Park 1st Friday 8:30 - 11:30am

Church Point
Browns Bay Reserve 1st Tuesday 9 - 12noon
McCarrs Creek Reserve Contact Bushcare Officer To be confirmed

Clareville
Old Wharf Reserve 3rd Saturday 8 - 11am

Elanora
Kundibah Reserve 4th Sunday 8:30 - 11:30am

Mona Vale
Mona Vale Beach Basin 1st Saturday 8 - 11am
Mona Vale Dunes 2nd Saturday+3rd Thursday 8:30 - 11:30am

Newport
Bungan Beach 4th Sunday 9 - 12noon
Crescent Reserve 3rd Sunday 9 - 12noon
North Newport Beach 4th Saturday 8:30 - 11:30am
Porter Reserve 2nd Saturday 8 - 11am

North Narrabeen
Irrawong Reserve 2nd Saturday 2 - 5pm

Palm Beach
North Palm Beach Dunes 3rd Saturday 9 - 12noon

Scotland Island
Catherine Park 2nd Sunday 10 - 12:30pm
Elizabeth Park 1st Saturday 9 - 12noon
Pathilda Reserve 3rd Saturday 9 - 12noon

Warriewood
Warriewood Wetlands 1st Sunday 8:30 - 11:30am

Whale Beach
Norma Park 1st Friday 9 - 12noon

Western Foreshores
Coopers Point, Elvina Bay 2nd Sunday 10 - 1pm
Rocky Point, Elvina Bay 1st Monday 9 - 12noon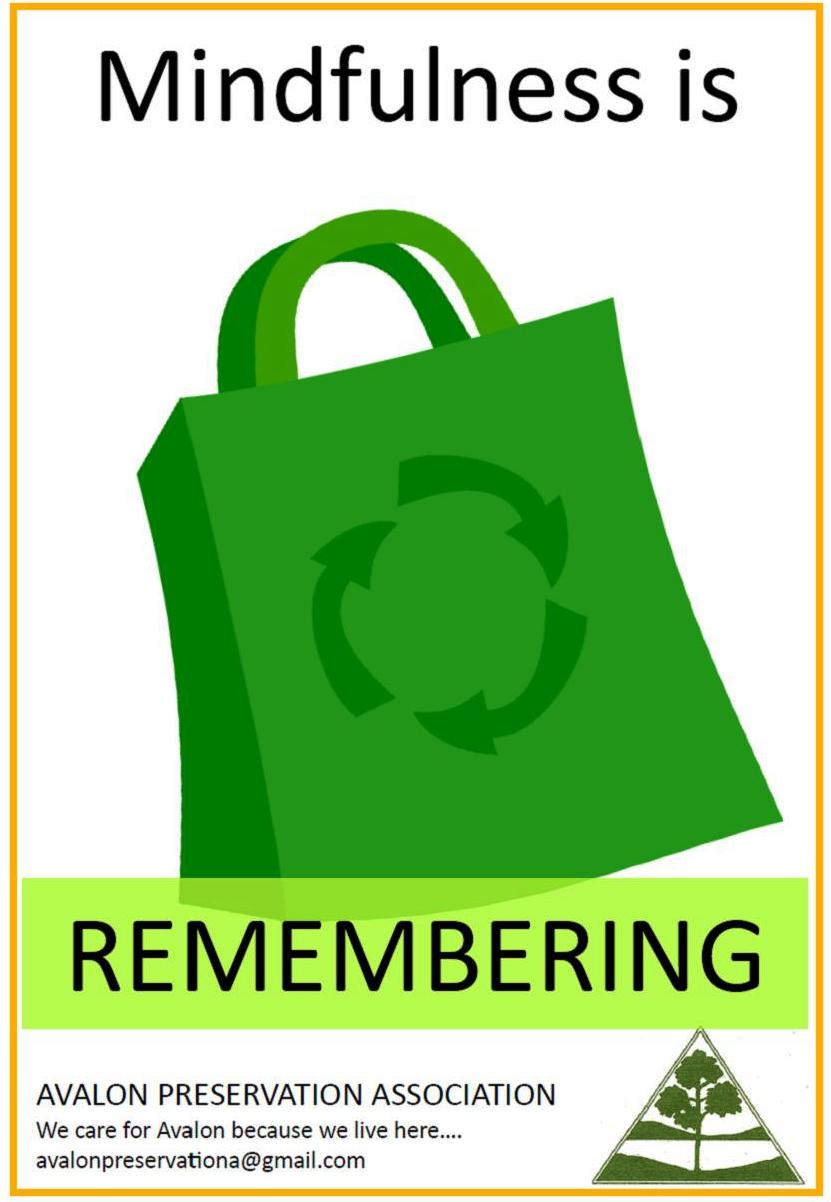 Permaculture Northern Beaches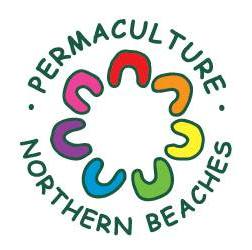 Want to know where your food is coming from?
Do you like to enrich the earth as much as benefit from it?
Find out more here:

What Does PNHA do?
About Pittwater Natural Heritage Association (PNHA)
With urbanisation, there are continuing pressures that threaten the beautiful natural environment of the Pittwater area. Some impacts are immediate and apparent, others are more gradual and less obvious. The Pittwater Natural Heritage Association has been formed to act to protect and preserve the Pittwater areas major and most valuable asset - its natural heritage. PNHA is an incorporated association seeking broad based community membership and support to enable it to have an effective and authoritative voice speaking out for the preservation of Pittwater's natural heritage. Please contact us for further information.
Our Aims
To raise public awareness of the conservation value of the natural heritage of the Pittwater area: its landforms, watercourses, soils and local native vegetation and fauna.




To raise public awareness of the threats to the long-term sustainability of Pittwater's natural heritage.




To foster individual and community responsibility for caring for this natural heritage.




To encourage Council and the NSW Government to adopt and implement policies and works which will conserve, sustain and enhance the natural heritage of Pittwater.



Act to Preserve and Protect!
Email: pnhainfo@gmail.com Or click on Logo to visit website.
Think before you print ; A kilo of recycled paper creates around 1.8 kilograms of carbon emissions, without taking into account the emissions produced from transporting the paper. So, before you send a document to print, think about how many kilograms of carbon emissions you could save by reading it on screen.
Friends Of Narrabeen Lagoon Catchment Activities

Bush Regeneration - Narrabeen Lagoon Catchment
This is a wonderful way to become connected to nature and contribute to the health of the environment. Over the weeks and months you can see positive changes as you give native species a better chance to thrive. Wildlife appreciate the improvement in their habitat.
Belrose area - Thursday mornings
Belrose area - Weekend mornings by arrangement
Contact: Phone or text Conny Harris on 0432 643 295
Wheeler Creek - Wednesday mornings 9-11am
Contact: Phone or text Judith Bennett on 0402 974 105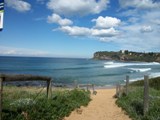 "I bind myself today to the power of Heaven, the light of the sun, the brightness of the moon, the splendour of fire, the flashing of lightning, the swiftness of wind, the depth of the sea, the stability of the earth, the compactness of rocks." - from the Prayer of Saint Patrick