January 19 - 25, 2020: Issue 434
Hot Days forecast: please keep your bird baths topped up or put out shallow dishes of water in the shade for local fauna
During this January break please be mindful of our local native animals and place shallow dishes in the shade with sticks or twigs to climb on. With BOM weather forecasts predicting soaring heat over the next few weeks we need to look out for and care for the original residents.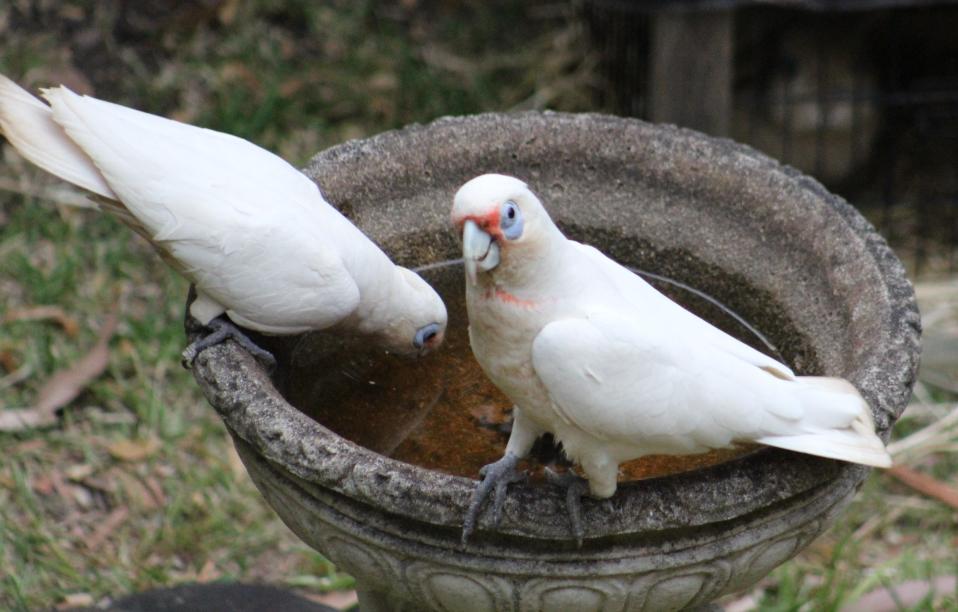 Green Turtle Eggs found here to Head North
January 10, 2020: From Northern Beaches Police Area Command Facebook page
Pre-dawn this morning
at North Steyne
as a close to full moon was setting, a green turtle laboured its way up the sand.
Just south of the surf club she dug a nest, laid her eggs, carefully covered them up and headed back to sea.
The only sign she'd been there, two sets of tracks in the sand.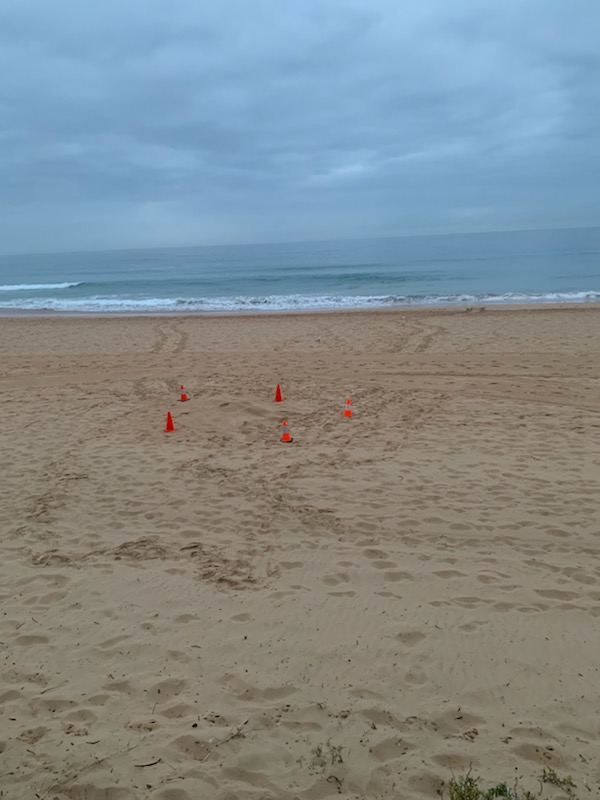 Tracks up the sand and back to sea

With virtually no chance of the baby turtles surviving this far south, crews from Taronga Zoo and National Parks came to the beach and carefully retrieved the eggs for relocation to a more suitable environment.
The exercise saw the two teams carefully dig until the nest was found, 37cm down.
Each egg was removed, numbered and laid out in rows of ten.
From there they were packed in coolers, complete with sand from the nest to be transported to a beach much further north.
There, a hole of identical depth will be dug and each egg placed, one-by-one, in its new home.
That way, any female turtles that hatch will return to lay their eggs closer to that beach rather than one of the busiest stretches of sand in Sydney.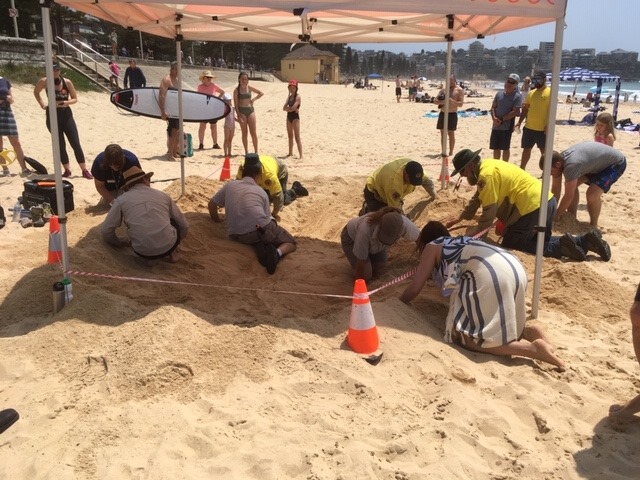 The dig begins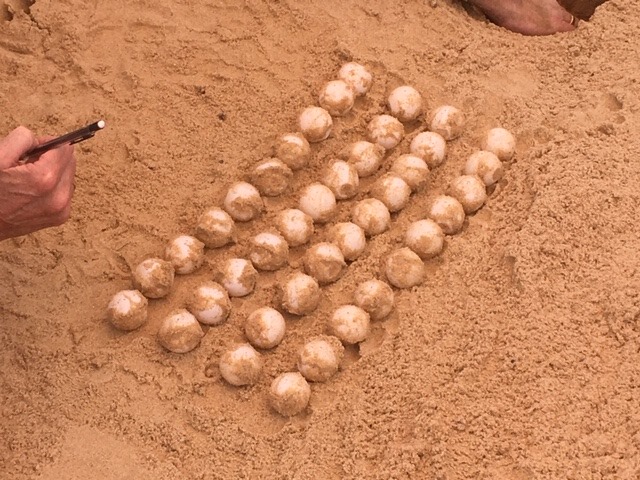 Each egg carefully numbered
Crews found 144 of the white, ping pong ball sized eggs, their shells still soft and leathery.
They say incidents of turtles laying their eggs so far south are extremely rare. T
he eggs have been carefully placed in sand at an undisclosed location near Coffs Harbour, where they were more likely to hatch.
The eggs will be will be monitored by
NSW TurtleWatch Citizen Science Nesting Program
volunteers alongside local rangers to ensure predators don't take the eggs, and keep an eye out for signs that the turtles are hatching, which will happen in about two months time.
Koala Spotted in Belrose Area
The Northern Beaches still has koalas!!! Sighted recently in the Belrose area. (exact location withheld as per NPWS policy).
Please help to keep koalas safe. Their biggest threats are:
dog attacks - please keep your pets away from wildlife
vehicles - slow down for wildlife particularly on Wakehurst Parkway, Mona Vale Road and Forest Way
habitat destruction - over development on the NB is a major threat to our koalas and could eventually wipe them out.
In a sad era for our native wildlife it's an exciting time for us at WIRES to learn that there are in fact koalas still living amongst us.
Here are some photos courtesy of @lisa.spinks1
WIRES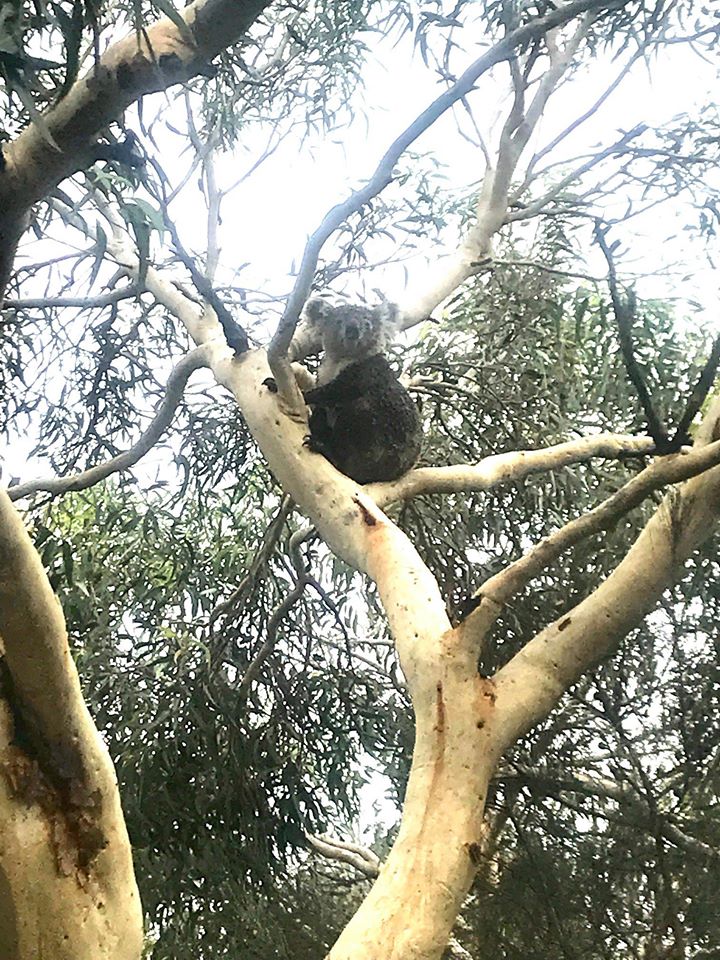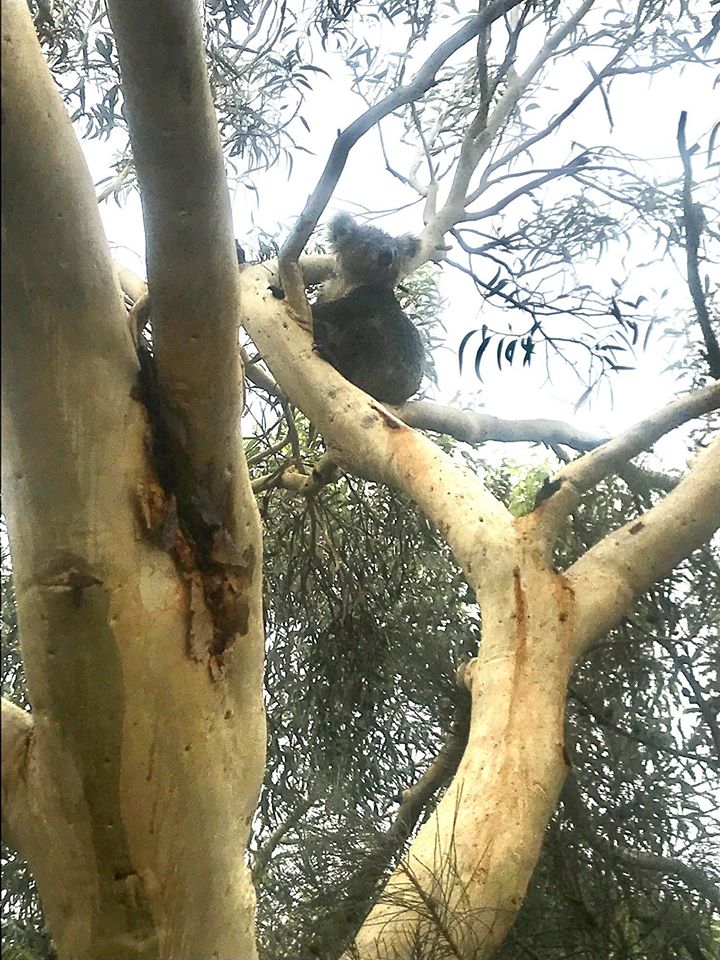 Narrabeen Beach & Lagoon Clean Up 2020
Sunday, January 26, 2020 at 10 AM – 12:15 PM
Narrabeen
Hosted by Northern Beaches Clean Up Crew
Our clean ups are always the last Sunday of every month at 10am and our next clean up is in Narrabeen. All welcome to this family friendly event! (We just ask you to leave your political messages at home) The more the merrier. We start on time and clean for about an hour and then we count all the rubbish and submit the data o a marine debris research data base. We have gloves, bags and buckets. Do a good deed for the planet and make new friends at the same time. No need to bring anything but a smile!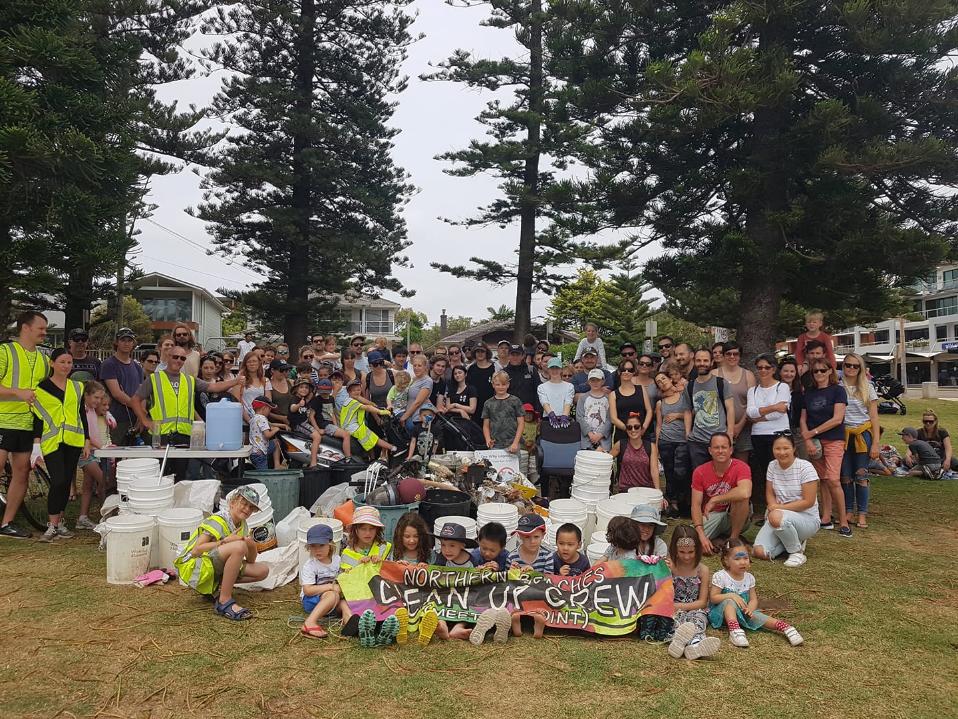 Save the northern beaches from blasting and drilling for gas event in manly: Zali Steggal MP & Abigail Boyd MP Speakers
Hosted by Save Our Coast / Stop Seismic Testing
Sunday February 2nd, 2020
At Manly Town Hall
UPDATE: ZALI STEGGAL MP and ABIGAIL BOYD MP as guest speakers!
An afternoon of Information, inspiring speakers and a free film screening, to save our coast, save our climate and save the Australia we all love.
In the wake of the catastrophic fires that have decimated wildlife, instead of plans to reduce emissions to protect climate, plans are afoot for devastating seismic blasting and drilling for gas within PEP 11 (Petroleum Exploration Permit 11 - 4,500 square km of ocean from Manly to Newcastle). Blasting and drilling for fossil fuels off our beautiful coast in a climate emergency? Further damage to our climate, increasing bushfire risk, harming marine animals and risking destroying our coast that we all share a deep connection to?
As extreme weather caused by climate damage exacerbates drought, rises temperatures and worsens bushfires, please join us in the spirit of hope, for a Sunday afternoon of information and community action to help us Save Our Coast, save our climate and save the Australia we all love. (cuppa and cake provided)
Sunday 4th February 2020
3pm - 4.30pm
Manly Town Hall
1 Belgrave St
Manly NSW 2095
Friends of Narrabeen Lagoon february 2020 Forum -
Catchment Secrets of Narrabeen Lagoon Catchment: Discoveries so far in the 21st Century
Next Forum: 7pm Monday Feb 24, 2020
Coastal Environment Centre, Pelican Path
Lake Park Road, Narrabeen
Catchment Secrets of Narrabeen Lagoon Catchment: Discoveries so far in the 21st Century
Speaker: Jayden Walsh
Jayden is always inspiring, telling us about finding various creatures in the wild. He will describe and show images of some of the very special wildlife that is in the catchment of Narrabeen Lagoon, especially recent sightings.
As of the time of writing this, bushfire has not impacted the catchment. Here's hoping this remains the case for the sake of the wildlife. Check that February 24 is in your diary and, so that you don't miss out,
book your ticket early by emailing Judith Bennett email@narrabeenlagoon.org.au
Night time Wildlife Walk
Jayden Walsh is offering a special guided night walk at Katoa close from 7:30 to 9:30pm on Friday, the 28th February, at Warriewood Wetlands to meet some of the creatures that he will talk about on the previous Monday. (See item above bout the Forum.)
Bushcare in Pittwater
For further information or to confirm the meeting details for below groups, please contact Council's Bushcare Officer on 9970 1367
BUSHCARE SCHEDULES
Where we work Which day What time
Avalon
Angophora Reserve 3rd Sunday 8:30 - 11:30am
Avalon Dunes 1st Sunday 8:30 - 11:30am
Avalon Golf Course 2nd Wednesday 3 - 5:30pm
Careel Creek 4th Saturday 8:30 - 11:30am
Toongari Reserve 3rd Saturday 9 - 12noon (8 - 11am in summer)
Bangalley Headland 2nd Sunday 9 to 12noon
Bayview
Winnererremy Bay 4th Sunday 9 to 12noon
Bilgola
North Bilgola Beach 3rd Monday 9 - 12noon
Algona Reserve 1st Saturday 9 - 12noon
Plateau Park 1st Friday 8:30 - 11:30am
Church Point
Browns Bay Reserve 1st Tuesday 9 - 12noon
McCarrs Creek Reserve Contact Bushcare Officer To be confirmed
Clareville
Old Wharf Reserve 3rd Saturday 8 - 11am
Elanora
Kundibah Reserve 4th Sunday 8:30 - 11:30am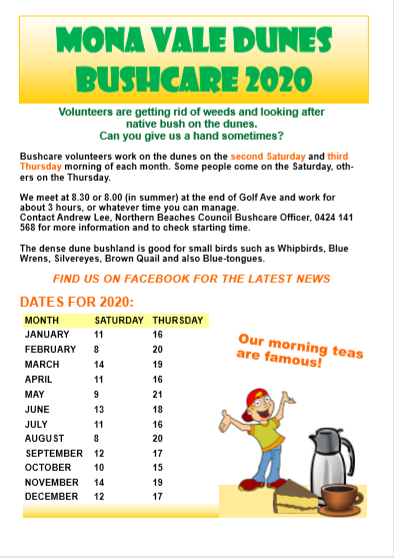 Mona Vale
Mona Vale Beach Basin 1st Saturday 8 - 11am
Mona Vale Dunes 2nd Saturday+3rd Thursday 8:30 - 11:30am
Newport
Bungan Beach 4th Sunday 9 - 12noon
Crescent Reserve 3rd Sunday 9 - 12noon
North Newport Beach 4th Saturday 8:30 - 11:30am
Porter Reserve 2nd Saturday 8 - 11am
North Narrabeen
Irrawong Reserve 2nd Saturday 2 - 5pm
Palm Beach
North Palm Beach Dunes 3rd Saturday 9 - 12noon
Scotland Island
Catherine Park 2nd Sunday 10 - 12:30pm
Elizabeth Park 1st Saturday 9 - 12noon
Pathilda Reserve 3rd Saturday 9 - 12noon
Warriewood
Warriewood Wetlands 1st Sunday 8:30 - 11:30am
Whale Beach
Norma Park 1st Friday 9 - 12noon
Western Foreshores
Coopers Point, Elvina Bay 2nd Sunday 10 - 1pm
Rocky Point, Elvina Bay 1st Monday 9 - 12noon


Gardens and Environment Groups and Organisations in Pittwater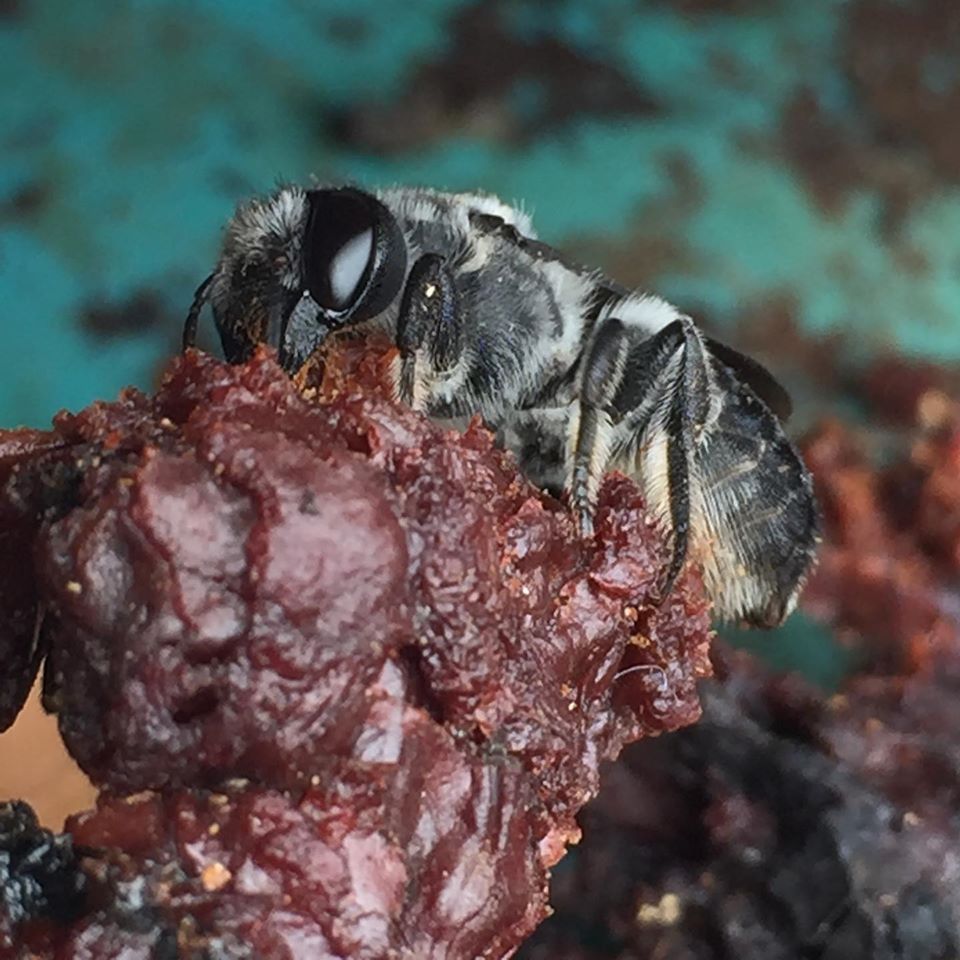 Carpenter bee (male) making use of excess wax from my trigonula hive - photo by Selena Griffith, January 16, 2020, Elanora Heights
Grants Available To Reduce Climate Change Impacts
NSW communities are invited to apply for grants that will assist them reduce climate change impacts such as heatwaves, bush fires or floods.
The Increasing Resilience to Climate Change (IRCC) community grants program is providing $600,000 in the first round of grants. Grants between $10,000 and $30,000 are available for individual projects.
Community groups can partner with local councils in their applications for funding under the IRCC.
The grants are funded through the Climate Change Fund, which allows the NSW Government to better support the community in its response to the effects of climate change.
Environment Minister Matt Kean said these grants will help local communities plan, coordinate and take action to increase their resilience and adapt.
"IRCC grant funding has already benefited Western Sydney Regional Organisation of Councils for a cool suburbs rating tool and Bega Valley Shire Council to upgrade community halls to be more climate-resilient during extreme heat events," Mr Kean said.
Apply for round one funding by 31 January 2020
HERE
Foundation for National Parks & Wildlife Community Conservation Grants are now open for applications
If you are working to preserve a piece of Australian cultural heritage, helping to restore a patch of habitat, connecting more people with our national parks or doing research on a threatened Aussie species you can apply for a Community Conservation Grant from the Foundation for National Parks & Wildlife.
"Organisations and individuals from all across Australia are eligible to receive funding through these grants" said Kylie Piper, Projects & Education Manager for the Foundation for National Parks & Wildlife. "We would love to get applications from every state so we can really understand the type of community conservation work that is happening and help fund essential projects that restore habitat and species, preserve our cultural treasures and improve our National Parks for everyone to enjoy".
The small grants round will be open for applications from 14 December, 2019 until 14 February, 2020.
Key areas of focus for this year's grants are:
Land and Water - Protection, restoration, rehabilitation and revegetation of degraded habitats to ensure their ability to sustain native species.
Threatened Species - Scientific research with tangible conservation outcomes and on-ground works to conserve Australia's threatened species.
Cultural Heritage - Conserving and celebrating Australia's cultural heritage as part of the gift we leave to future generations.
Parks for People - Improving National Park facilities for the enjoyment of all, to foster and encourage the appreciation of nature.
Applications for FNPW's Community Conservation Grants can now be made online and individuals, NGOs or government departments working in these areas are all encouraged to apply for funding for projects commencing in 2020.
Aerial food drops for endangered wildlife
January 12, 2020
Thousands of kilograms of carrots and sweet potato are being delivered to endangered Brush-tailed Rock-wallabies in fire affected areas as the NSW Government steps in to help.
Environment Minister Matt Kean said the food drops are part of a major post-fire wildlife recovery effort being designed and delivered across the State.
"The provision of supplementary food is one of the key strategies we are deploying to promote the survival and recovery of endangered species like the Brush-tailed Rock-wallaby," Mr Kean said.
"Initial fire assessments indicate the habitat of several important Brush-tailed Rock-wallaby populations was burnt in the recent bushfires. The wallabies typically survive the fire itself, but are then left stranded with limited natural food as the fire takes out the vegetation around their rocky habitat.
"The wallabies were already under stress from the ongoing drought, making survival challenging for the wallabies without assistance."
In the last week almost 1000 kilograms of sweet potato and carrot have been sent to 6 different colonies in the Capertee and Wolgan valleys; 1000 kilograms across 5 sites in Yengo National Park; almost 100 kilograms of food and water in the Kangaroo Valley, with similar drops having also taken place in Jenolan, Oxley Wild Rivers and Curracubundi national parks.
Mr Kean said this is the most widespread food drop we have ever done for Brush-tailed Rock-wallabies and will help maintain these colonies and allow them to recover.
"At this stage, we expect to continue providing supplementary food to rock-wallaby populations until sufficient natural food resources and water become available again in the landscape, during post-fire recovery."
The provision of supplementary food will be accompanied by intensive feral predator control, as required.
"When we can, we are also setting up cameras to monitor the uptake of the food and the number and variety of animals there," Mr Kean said.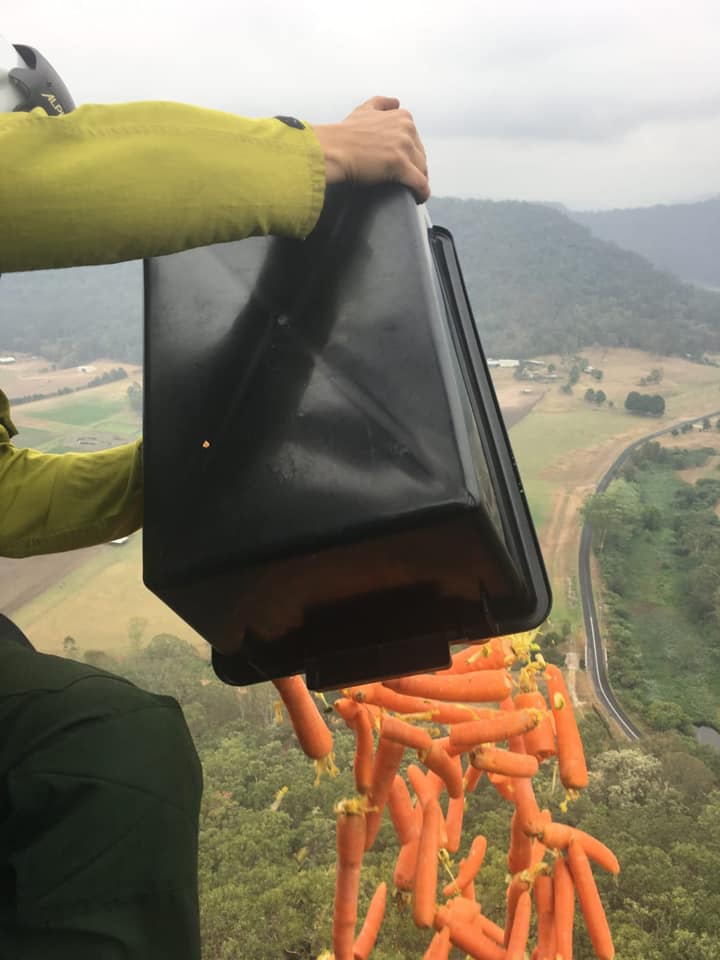 Operation Rock Wallaby 2020 - Photo: NPWS/DPIE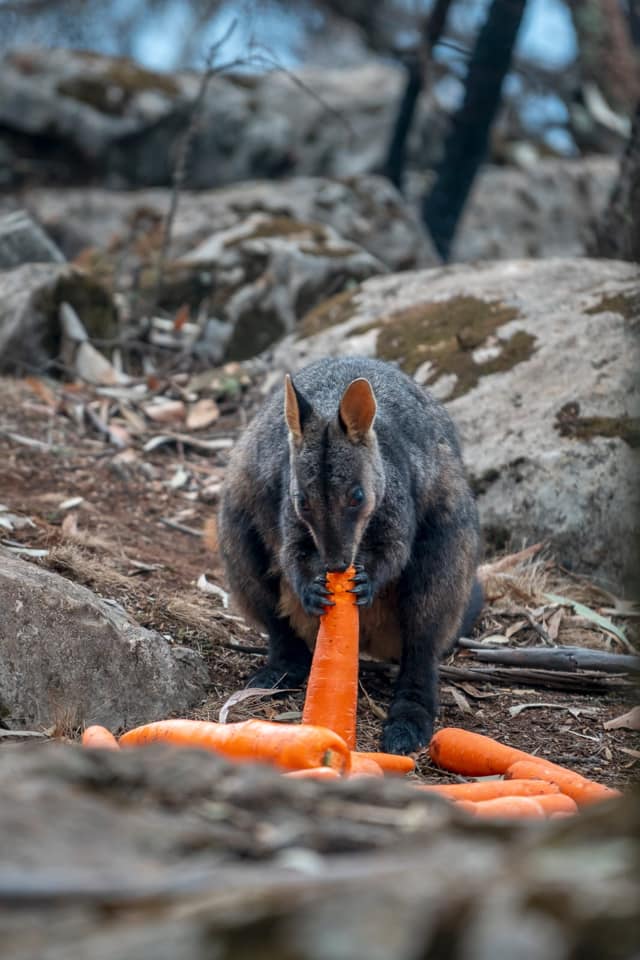 Operation Rock Wallaby 2020 - photo of Brush-tailed rock-wallaby (Petrogale penicillata) Photo: NPWS/DPIE

Taronga's emergency response To the bushfire crisis
10th January 10th 2020
In the wake of recent devastating bushfires, Taronga Conservation Society Australia is enacting its response to save and restore vital species and habitats that have been heavily impacted and destroyed.
Taronga Conservation Society Australia, CEO, Cam Kerr addressed the current situation saying: "For months now, fires have been raging across our beloved country. The impact on families, their homes, our forests and our wildlife has been devastating and heartbreaking. Our hearts go out to all those affected.
"These fires, combined with persistent drought, have decimated already fragile animal populations. While it is too soon to know the exact scale of the impact to Australian wildlife, the number of animals believed to have perished as a result of these catastrophic conditions is estimated to be in the hundreds of millions," said Kerr.
Throughout this immediate crisis, Taronga has been involved in a number of emergency response operations, helping to save wildlife from the devastation of these bushfires and droughts by providing emergency shelter, medical care and rehabilitation for an unprecedented amount of displaced and injured wildlife.
Immediate actions in the response to current emergency include:
Taronga's Wildlife Veterinarians and Veterinary Nurses are mobilising to support rescue efforts and rescue centres in fire affected areas, and are currently awaiting advice from regulatory agencies on the ground as to where they will be deployed
Taronga is caring for an unprecedented number of injured and rescued wildlife impacted by the bushfires, heat stress and drought. This includes koalas, bats, wallabies, echidnas and more
Taronga continues to care for 12 genetically valuable koalas who were rescued from the path of fire in the Blue Mountains by research group Science for Wildlife. It has since been confirmed that fire has
destroyed their habitat. Taronga is providing expert care until it is deemed safe for the koalas to return to the wild
A number of orphaned, heat-affected grey-headed flying fox are being fostered by Taronga staff after having been bought to the Wildlife Hospital by volunteer wildlife groups from across the state
Taronga has platypus in our care that have been rescued from drying river systems. Taronga is providing expert care until conditions improve
Following an initial crisis phase, Taronga will turn its attention to assessing the damage and impact to vital species and setting a long-term recovery strategy.
"After we have dealt with the imminent crisis, we will settle in for the long haul and utilise our unique skills in small population management and breed and release programs to re-establish healthy, genetically valuable animal populations of endangered and threatened species," said Kerr.
In November, Taronga launched a Koala Emergency Appeal to support Taronga's immediate and long-term strategy to ensure the ongoing survival of koalas in the wake of this crisis. Contributions to this appeal have been – and will continue to be – critical in safeguarding the survival of this national icon.
"Now, with a better view of the full scale of the devastation caused by these bushfires and the ongoing impacts of the drought, it has become clear that our response will need to be bigger, broader and able to provide care and support for a much wider range of species," said Kerr.
In order to achieve these critical outcomes and provide Australia's wildlife with the support it needs to recover from these devastating conditions, Taronga has extended their focus to the Taronga's Wildlife Crisis Appeal.
"There is much to be done, but with Taronga's drive and expertise and your ongoing support, we remain hopeful that together we can ensure that Australian wildlife has a fighting chance," said Kerr.
New State Policy to protect koalas
December 20, 2019: NSW Department of Planning, Industry, and Environment
Koala habitats will be better protected under a new State Environmental Planning Policy that has been released by the NSW Government today.
The
State Environmental Planning Policy (Koala Habitat Protection) 2019
includes an improved definition of koala habitat, mapping that identifies established and potential koala habitat and clear planning considerations for land holders and councils working with land identified as a koala habitat.
Deputy Secretary of Planning and Assessments Marcus Ray said the new SEPP will also help local councils enact their koala plans of management.
"This new policy will help deliver on the Government's objective to stabilise and protect koala protections across the State, as outlined in the NSW Koala Strategy," Mr Ray said.
"The new definition of core koala habitat will ensure areas with demonstrated koala presence will be recognised and protected.
"The number of tree species known to be used by koalas has also been increased from 10 to 123, recognising regional differences in koala preferences in nine distinct areas.
"We have also used data from the Koala Habitat Information Base to produce two new maps, one aimed at landowners and the other at councils, which make it clear where the SEPP applies and removes the burden on landowners to do their own expensive surveying of koala habitat."
The new SEPP, which comes into effect in March 2020, provides guidance for councils preparing koala plans of management for identified habitat that covers all or part of their local government area, and enables draft plans submitted by Byron, Campbelltown, Snowy Monaro, Clarence Valley and Port Macquarie-Hastings to be considered for approval.
"The policy speeds up the process and broadens the scope of how councils will protect koalas, including planning controls around roads and other buffer zones," Mr Ray said.
The existing policy, known as SEPP44 – Koala Habitat Protection, will be repealed in March 2020 giving councils time to prepare for the changes.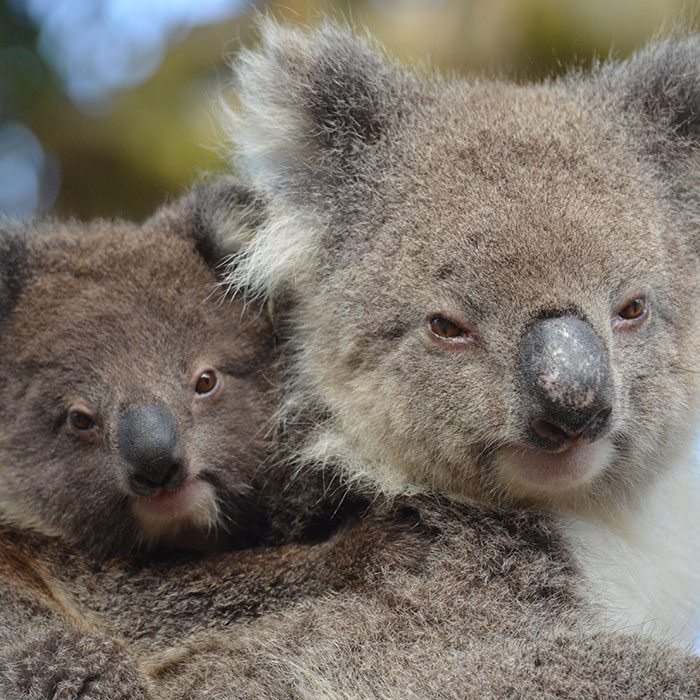 Koalas can't bear unrehabilitated Ipswich mine sites
January 10, 2020
Concerned Ipswich locals and Lock the Gate Alliance are calling on the Queensland Government to give the south east's struggling koala population a helping hand and force mining companies to rehabilitate two sites located in the middle of prime koala habitat.
The Ebenezer and Jeebropilly mine sites, if rehabilitated appropriately, could deliver additional vital koala habitat that links areas already identified as priority koala habitat by the Queensland Government.
However, both mine sites are currently at risk of being transformed into waste dumps.
In late 2018, the then owners of the Ebenezer mine site, Zedemar Holdings, transferred the site responsibilities to W2R - a Sydney-based landfill and waste management company with no experience in mine rehabilitation.
Then, late last year, it was revealed waste company Lantrak was taking Ipswich City Council to court over that company's similarly deeply unpopular bid to transform the nearby New Hope owned Jeebropilly mine site into a waste dump.
"Conversion to landfill is a huge lost opportunity to expand koala habitat and further secure the future of the species," said Lock the Gate rehabilitation spokesperson Rick Humphries.
"Plans to establish large scale landfill operations at these mine sites are incompatible with koala conservation given the industrial nature of the massive landfills. In particular, the massive increase in heavy vehicle traffic in and out of these sites could be devastating to the nearby Koala population.
"Rejecting the landfill applications and rehabilitating these sites to suitable native vegetation would protect both the interests of the residents of Willowbank and Rosewood and that of the koala, an iconic species facing an increasing threat of extinction.
"The Department of Environment and Science should block the applications to establish landfills on these mining sites and require that the sites be rehabilitated and returned to prime koala habitat."
Ipswich Koala Protection Society vet Dr Rebecca Larkin said, "The Koala Conservation Strategy has identified areas around both the Ebenezer and Jeebropilly mines sites as the best potential habitat for Koalas.
"Plans to rehabilitate both mines sites to native vegetation are compatible with Koala conservation assuming rehabilitation is planned with Koala conservation as a priority post-mining land use.
"IKPS has been rescuing and releasing rehabilitated koalas back into the area for more than 25 years.
"During that time we have rescued some of our oldest koalas on record, some of which were 17+ years old, and we have identified this area as critical habitat creating corridors and connectivity to surrounding koala habitat."
Submissions
are due on the SE Conservation Strategy by the 31st January.
KEPCO launches "insulting" coal and climate appeal for r
ejection of its Bylong thermal coal mine
January 13, 2020
KEPCO's decision to appeal the rejection of its polluting Bylong thermal coal mine because the assessing authority took into account the project's impact on climate change is an insult during the current climate-change influenced bushfire crisis and should be withdrawn, according to Lock the Gate Alliance.
NSW's Independent Planning Commission rejected the multinational mining company's proposal in September last year, citing the mine's unacceptable impact on prime agricultural land, water resources, and intergenerational equity due to the carbon emissions it would produce.
However, late last year KEPCO announced it would appeal the IPC's decision, and the Newcastle Herald revealed this week that the appeal will focus on the Commission's consideration of the project's contribution to climate change.
Lock the Gate Alliance spokesperson Georgina Woods said it was disgraceful for KEPCO to focus on the climate change element of the Commission's rejection at a time when lives had been lost and more than six million hectares of land had been burnt in the ongoing bushfires.
"Burning of coal is fueling the catastrophic impacts of climate change like the bushfires and drought we are now experiencing," she said.
"The Bylong coal mine was rejected by the Independent Planning Commission because of its unacceptable impact on groundwater and the burden it imposed on future generations due to its contribution to global greenhouse gas emissions and climate change.
"KEPCO's attempt to erase and ignore climate change is an insult to the Australians who are suffering as a result of these fires. KEPCO is out of step with the public's growing demand for serious action to prevent worsening changes to our climate.
"What's more, the soils in the Bylong Valley are among the top 3.5 per cent in the state. At a time when so much of NSW is suffering from severe drought and the unprecedented bushfires, it is madness that this fertile agricultural country remains at risk from mining.
"KEPCO will again face determined and unwavering opposition to this unacceptable coal mine that would destroy such a beautiful agricultural valley. The best thing the company can do right now is withdraw this insulting appeal and join global efforts to urgently bring down greenhouse gas emissions."
Territorians tell Environment Minister they've had a gutfull: Approval to frack beetaloo basin snuck through 2 days before christmas
January 16, 2020
Concerned Territorians have paid Environment Minister Eva Lawler a surprise visit at her electorate office in Palmerston in response to her sneaky decision to approve Origin Energy's plan to frack the Beetaloo Basin two days before Christmas.
The community members called on the Minister to apologise for the "underhanded decision" to sign off on fracking during the Christmas period and amid a national bushfire crisis.
They also called on Minister Lawler to hold a public meeting to discuss Origin's fracking plans with the community.
The surprise visit comes just days after horizontal drilling at a jointly owned Falcon Oil and Gas/Origin Energy gas well in the Beetaloo Basin failed.
Protect Country Alliance spokesperson Dan Robins said Minister Lawler was trying to steal Territorians' futures with her poorly made decision to approve Origin's fracking plans.
"Fracking in the Northern Territory could release more than 22 billion tonnes of carbon dioxide equivalent," Mr Robins said.
"According to media reports, this is equivalent to more than 20 years of Australia's emissions, which is completely inappropriate at this time.
"Origin Energy also admits it would use up to 60 million litres of water for a single fracked well. In a place where water is as precious as the NT, this is totally unacceptable."
Bodil Conroy, who lives in Minister Lawler's electorate of Drysdale, said, "We were shocked Minister Lawler tried to rush through these latest fracking approvals while the nation was battling with a bushfire crisis and families were on holiday."
"The Minister should hold a public meeting to discuss the Gunner Government's plans for fracking in the Territory and refuse to sign off on all future fracking plans until she has met with community members."
Ray Dixon, a Mudburra Traditional Owner from the Marlinja community whose land overlies the Beetaloo Sub-Basin, also attended the community action to send a message to the Environment Minister.
His message to Minister Lawler was, "As a native title holder from the surrounding area we were not told that you had signed off on Origin's fracking plans before Christmas. I would like to see that we are getting clear information from the Environment Minister especially when we heard about Origin and Falcon's drilling failures in the Beetaloo Basin this week."
Calls for NSW Government to show backbone and cancel Shenhua
Published: January 15, 2020
Lock the Gate Alliance is calling on the NSW Government to show political leadership and seize the upcoming opportunity to cancel Shenhua's planned destructive Liverpool Plains coal mine.
Under the terms of Shenhua's coal exploration licence, which was renewed in 2018, the NSW Government created an opportunity to cancel the licence if the multinational mining company failed to apply for a mining lease by 30 June 2020. The company is yet to make an application for a mining lease and is required to pay the NSW $200 million when it does so.
The company is also yet to complete eight vital environmental studies needed before the mine can be approved.
Lock the Gate NSW spokesperson Georgina Woods urged the government to listen to farmers and Gomeroi people on the Liverpool Plains and cancel Shenhua's proposal.
"This project should never have been approved by this government. It is incompatible with the agricultural future of one of the most important food bowls in the country," she said.
"The mine would also displace a significant koala population and that poor species needs all the protection we can give it after so many have perished in the bushfire crisis.
"This was always the wrong place for a new thermal coal mine, but now it is very obviously the wrong time. This mine will contribute to the disastrous impacts of climate change such as the bushfires that have swept across the country."
The mine is expected to produce up to 10 million tonnes of coal each year over its 30-year lifetime.
Ms Woods said Shenhua was playing with the livelihoods of NSW communities that would be impacted by its proposed mine.
"For fifteen years, local farmers and Gomeroi people have fought to protect this region and stop this destructive coal mine on the Liverpool Plains," she said.
"Shenhua seems ambivalent about going ahead with this mine, but public opposition to it has not abated and is stronger than ever in the wake of the devastating fires of this summer.
"We are calling on the Berejiklian Government to cancel Shenhua's coal exploration licence when its time expires in July and make clear laws to protect New South Wales' productive farmland and water resources from coal mining."
Environment Groups Call for Logging of native forests to stop until bushfire damage is assessed
December 18, 2019
An alliance of 13 conservation organisations is calling for an immediate moratorium on logging of native forests in NSW until the impacts of the catastrophic bushfires on species and habitat are understood.
In a letter to Premier Gladys Berejiklian, the Stand up for Nature Alliance warned:
"The impact on many species has been extreme and is ongoing. The full scale of wildlife losses will probably never be known, but they will surely number in the millions.




"The effects of the catastrophic fires have been so far-reaching that allowing further loss of habitat and impact on native species would be unconscionable.




"There needs to be a full assessment of the impact of the fires on the entire forest network, on threatened species and ecological communities, and reappraisal of existing wood supply commitments.




"Without this information, the sustainability of harvesting operations cannot be guaranteed.




"These unprecedented fires have jeopardised the long-term viability of threatened species populations and forest ecosystems in several areas.




"We believe the developing crisis justifies the use of the force majeure clause of the Wood Supply Agreements as fire has significantly reduced the availability of native timber across State Forests.




"These clauses, designed for extreme events such as these, will ensure that public money is not spend on FCNSW being unable to meet current Wood Supply Agreement obligations."
The alliance acknowledged a moratorium could have impacts on native forest timber industry workers and their communities.
"We therefore call on the government to ensure logging industry workers are supported during this process, either with alternative employment options, financial assistance or other worthwhile alternatives. We stand ready to engage constructively with the industry and government to achieve this goal."
The Stand up for Nature Alliance includes: Birdlife Australia, Colong Foundation for Wilderness, Friends of the Koala, Humane Society International, IFAW Oceania, National Parks Association of NSW, National Trust, Nature Conservation Council of NSW, North East Forest Alliance, NSW WIRES, The Wilderness Society, Total Environment Centre, WWF–Australia.
Just add water – Wonderful White-naped Honeyeaters at Glen Alice
January 17, 2019: Published by BIBY TV
These White-naped Honeyeaters (Melithreptus lunatus) were filmed during an early August and mid September 2019 visit to the Capertee Valley (NSW). The exact location is a protected habitat property (with open forest and woodland) in the Glen Alice section of this stunning valley. As Glen Alice has a BOM weather station, our own observations about the ongoing drought are largely confirmed. For instance, the October to December 2019 period was the driest on record for this time of year (as revealed on the map in this article https://www.smh.com.au/environment/we... ). Overall, the year was a particularly dry one but saved from a truly dire situation by an exceptional January, whereby almost 60% of the year's rain fell then, filling the dams on this property. February however was unusually dry, followed by an average sort of March. Then a long dry spell set in.
As this rural property is an ex-working farm, the birds only had to share the dam reserves with other wildlife. But a lack of rain generally means less watering points as temporary puddles/ephemeral creeks are rarely available and shallow ponds or wetlands disappear. In this context, artificial ponds or bird baths are very welcome. And this is where we filmed the lovely White-naped Honeyeaters and many other bird species on BIBY TV. (Just after our September departure it rained again – a nice drop – before the aforementioned lean times and the now-under-control mega-fire.) Yet even when water is readily available elsewhere, we find that the two ponds near the house are often full of birdlife. (In this video you may hear Fuscous Honeyeaters, White-plumed Honeyeaters, Red Wattlebirds, Noisy Friarbirds, Willie Wagtails and Peaceful Doves. White-naped Honeyeater calls are highlighted in the photo introduction.)
Indeed, adding water to your garden is the best way to help these beautiful creatures and enjoy their presence. The antics of White-naped Honeyeaters with their bold orange "eyeshadow" is a particular delight. These little honeyeaters are usually difficult to see as they forage in the tree canopy for nectar, insects, lerps, manna and honeydew. Moreover, they are not always in the area as many honeyeaters are migratory and/or nomadic in their search for the highest quality food.
Aussie Bread Tags Collection Points
Collecting bread tags enables us to provide wheelchairs that change the life of disabled people in need, as well as keeping the tags out of landfill to help to preserve the environment.
Bread Tags for Wheelchairs was started in South Africa in 2006 by Mary Honeybun. It is a community program where individuals and organisations collect bread tags, which are sold to recyclers. The money raised pays for wheelchairs for the less fortunate which are purchased through a local pharmacy. Currently about 500kg of bread tags are collected a month in South Africa, funding 2-3 wheelchairs.
We have been collecting bread tags nationally in Australia since September 2018 and now have more than 100 collection points across the country. In February 2019 we started local recycling through Transmutation - Reduce, Reuse and Recycle in Robe, SA, where our tags are recycled into products such as door knobs and bowls. Tags from some states are still sent to South Africa where a plastics company called Zibo recycles them into seedling trays.
These humble bits of polystyrene can make a real difference so get your friends, family, school, workplace and church involved. Ask school tuck shops and boarding school kitchens, child care centres, aged care facilities, hospitals, cafes and fast food outlets to collect for you - they get through a lot of bread!
All the information and signage for collecting or setting up a public collection point is
on our website
.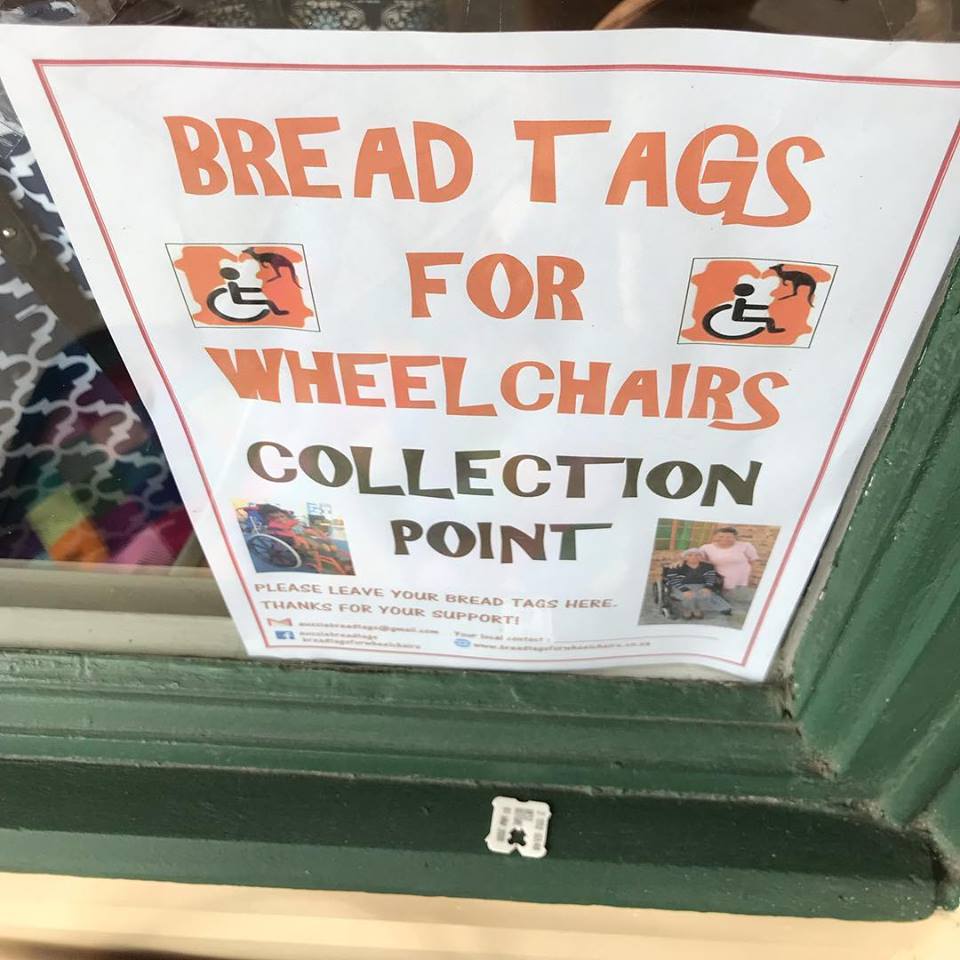 Green Team Beach Cleans 2019!
The Green Team is back for 2019!
It has been estimated that we will have more plastic than fish in the ocean by 2050...These beach cleans are aimed at reducing the vast amounts of plastic from entering our oceans before they harm marine life.
Anyone and everyone is welcome! If you would like to come along, please bring a bucket, gloves and hat. Kids of all ages are also welcome!
The Green Team is a
Youth-run, volunteer-based environment initiative from Avalon, Sydney. Keeping our area green and clean.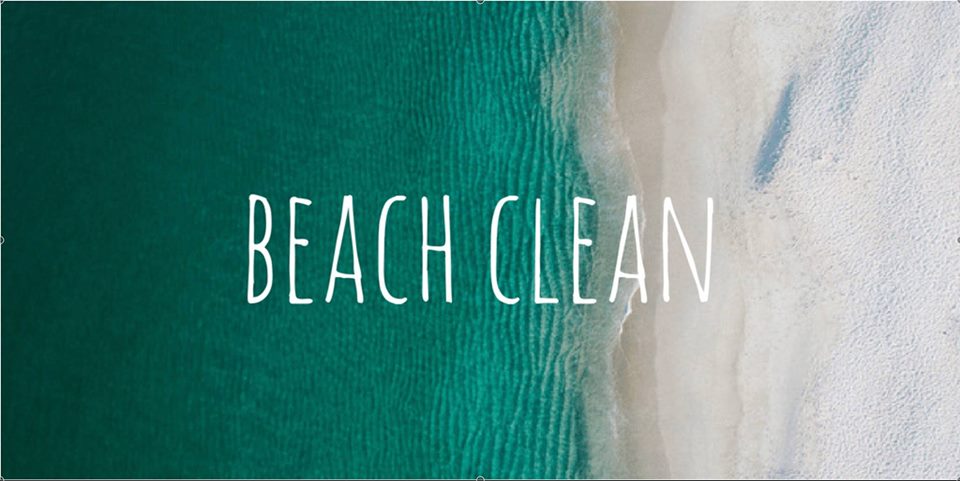 Create a Habitat Stepping Stone!
Over 50 Pittwater households have already pledged to make a difference for our local wildlife, and you can too! Create a habitat stepping stone to help our wildlife out. It's easy - just add a few beautiful habitat elements to your backyard or balcony to create a valuable wildlife-friendly stopover.
How it works
1) Discover: Visit the website below to find dozens of beautiful plants, nest boxes and water elements you can add to your backyard or balcony to help our local wildlife.
2) Pledge: Select three or more elements to add to your place. You can even show you care by choosing to have a bird appear on our online map.
3) Share: Join the Habitat Stepping Stones Facebook community to find out what's happening in the natural world, and share your pics, tips and stories.
What you get
• Enjoy the wonders of nature, right outside your window. • Free and discounted plants for your garden. • A Habitat Stepping Stone plaque for your front fence. • Local wildlife news and tips. • Become part of the Pittwater Habitat Stepping Stones community.
Get the kids involved and excited about helping out! www.HabitatSteppingStones.org.au
No computer? No problem -Just write to the address below and we'll mail you everything you need. Habitat Stepping Stones, Department of Environmental Sciences, Macquarie University NSW 2109. This project is assisted by the NSW Government through its Environmental Trust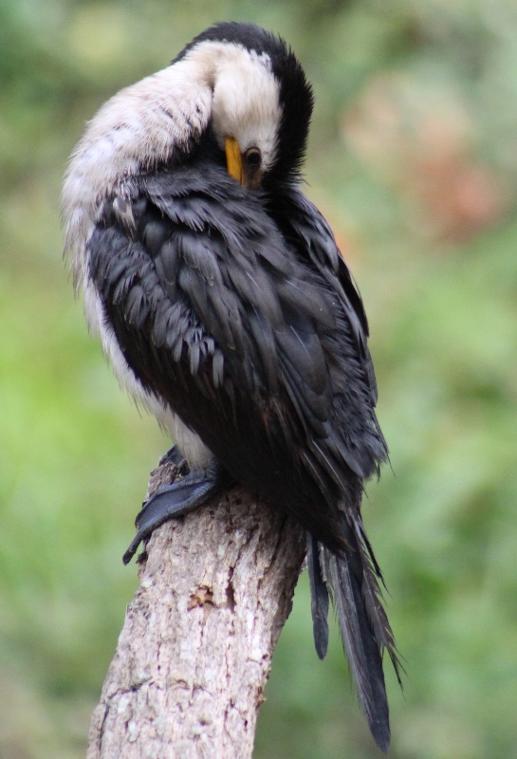 Living Ocean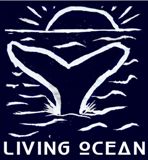 Living Ocean was born in Whale Beach, on the Northern Beaches of Sydney, surrounded by water and set in an area of incredible beauty.
Living Ocean is a charity that promotes the awareness of human impact on the ocean, through research, education, creative activity in the community, and support of others who sustain ocean health and integrity.
And always celebrating and honouring the natural environment and the lifestyle that the ocean offers us.
Our whale research program builds on research that has been conducted off our coastline by our experts over many years and our Centre for Marine Studies enables students and others to become directly involved.
Through partnerships with individuals and organizations, we conceive, create and coordinate campaigns that educate all layers of our community – from our 'No Plastic Please' campaign, which is delivered in partnership with local schools, to film nights and lectures, aimed at the wider community.
Additionally, we raise funds for ocean-oriented conservation groups such as Sea Shepherd.
Donations are tax-deductable
Newport Community Gardens
Anyone interested in joining our community garden group please feel free to come and visit us on
Sunday at 10am at the Woolcott Reserve in Newport!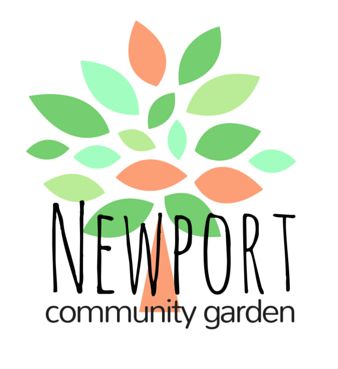 Avalon Preservation Association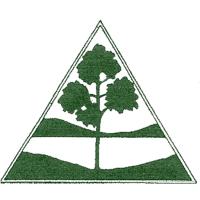 The Avalon Preservation Association, also known as Avalon Preservation Trust. We are a not for profit volunteer community group incorporated under the NSW Associations Act, established 50 years ago. We are committed to protecting your interests – to keeping guard over our natural and built environment throughout the Avalon area.
Membership of the association is open to all those residents and/or ratepayers of Avalon Beach and adjacent areas who support the aims and objectives of our Association.
Permaculture Northern Beaches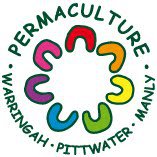 Manly • Warringah • Pittwater | Sydney
Permaculture Northern Beaches (PNB) is an active local group based on Sydney's Northern Beaches. Our parent body is Permaculture Sydney North.
PNB hold monthly permaculture related events on the 4th Thursday of each month at 7:15pm at the Nelson Heather Community Centre, Banksia Room, 5 Jacksons Rd, Warriewood
Report illegal dumping
NSW Government
The RIDonline website lets you report the types of waste being dumped and its GPS location. Photos of the waste can also be added to the report.
The Environment Protection Authority (EPA), councils and Regional Illegal Dumping (RID) squads will use this information to investigate and, if appropriate, issue a fine or clean-up notice. Penalties for illegal dumping can be up to $15,000 and potential jail time for anybody caught illegally dumping within five years of a prior illegal dumping conviction.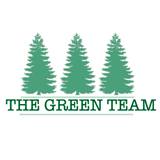 The Green Team
Profile
This Youth-run, volunteer-based environment initiative has been attracting high praise from the founders of Living Ocean as much as other local environment groups recently.
Creating Beach Cleans events, starting their own, sustainability days - 'action speaks louder than words' ethos is at the core of this group.
Avalon Boomerang Bags
Avalon Boomerang Bags was introduced to us by Surfrider Foundation and Living Ocean, they both helped organise with the support of Pittwater Council the Recreational room at Avalon Community Centre which we worked from each Tuesday. This is the Hub of what is a Community initiative to help free Avalon of single use plastic bags and to generally spread the word of the overuse of plastic.
Find out more and get involved.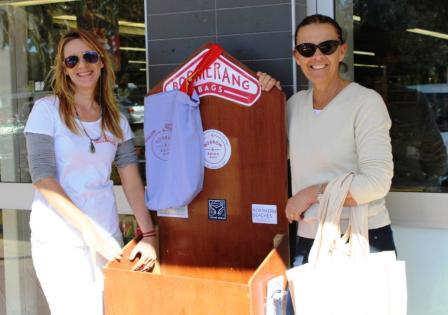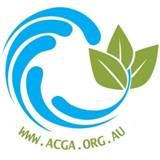 Avalon Community Garden

Community Gardens bring people together and enrich communities. They build a sense of place and shared connection.
Avalon Community Garden is a community led initiative to create accessible food gardens in public places throughout the Pittwater area. Our aim is to share skills and knowledge in creating fabulous local, organic food. But it's not just about great food. We also aim to foster community connection, stimulate creative ideas for community resilience and celebrate our abundance. Open to all ages and skills, our first garden is on the grounds of Barrenjoey High School (off Tasman Road). Become part of this exciting initiative to change the world locally.
Wildlife Carers and Organisations in Pittwater: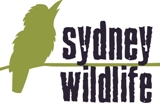 Sydney Wildlife rescues, rehabilitates and releases sick, injured and orphaned native wildlife. From penguins, to possums and parrots, native wildlife of all descriptions passes through the caring hands of Sydney Wildlife rescuers and carers on a daily basis. We provide a genuine 24 hour, 7 day per week emergency advice, rescue and care service.
As well as caring for sick, injured and orphaned native wildlife, Sydney Wildlife is also involved in educating the community about native wildlife and its habitat. We provide educational talks to a wide range of groups and audiences including kindergartens, scouts, guides, a wide range of special interest groups and retirement villages. Talks are tailored to meet the needs and requirements of each group.
Found an injured native animal? We're here to help.
Keep the animal contained, warm, quiet and undisturbed. Do not offer any food or water. Call Sydney Wildlife immediately on 9413 4300, or take the animal to your nearest vet. Generally there is no charge. Find out more at: www.sydneywildlife.org.au

Southern Cross Wildlife Care was launched over 6 years ago. It is the brainchild of Dr Howard Ralph, the founder and chief veterinarian. SCWC was established solely for the purpose of treating injured, sick and orphaned wildlife. No wild creature in need that passes through our doors is ever rejected.
People can assist SCWC by volunteering their skills ie: veterinary; medical; experienced wildlife carers; fundraising; "IT" skills; media; admin; website etc. We are always having to address the issue of finances as we are a non commercial veterinary service for wildlife in need, who obviously don't have cheque books in their pouches. It is a constant concern and struggle of ours when we are pre-occupied with the care and treatment of the escalating amount of wildlife that we have to deal with. Just becoming a member of SCWC for $45 a year would be a great help. Regular monthly donations however small, would be a wonderful gift and we could plan ahead knowing that we had x amount of funds that we could count on. Our small team of volunteers are all unpaid even our amazing vet Howard, so all funds raised go directly towards our precious wildlife. SCWC is TAX DEDUCTIBLE.
Find out more at: southerncrosswildlifecare.org.au/wp/
Pittwater's Environmental Foundation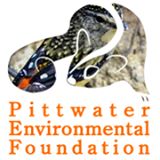 Pittwater Environmental Foundation was established in 2006 to conserve and enhance the natural environment of the Pittwater local government area through the application of tax deductible donations, gifts and bequests. The Directors were appointed by Pittwater Council.
About 33% (about 1600 ha excluding National Parks) of the original pre-European bushland in Pittwater remains in a reasonably natural or undisturbed condition. Of this, only about 400ha remains in public ownership. All remaining natural bushland is subject to encroachment, illegal clearing, weed invasion, feral animals, altered drainage, bushfire hazard reduction requirements and other edge effects. Within Pittwater 38 species of plants or animals are listed as endangered or threatened under the Threatened Species Act. There are two endangered populations (Koala and Squirrel Glider) and eight endangered ecological communities or types of bushland. To visit their site please click on logo above.
Avalon Boomerang Bags 2019
WORKSHOPS are held Tuesdays during the school term
at the Avalon Recreation Centre 11.30 - 3.30pm
Everyone is welcome; come for an hour or come for all 4, we'll even provide a cuppa and guaranteed laughs. Non-sewers also very useful.
Pop in with your excess fabric donations or spare enviro bag donations. We also sell our very handy Boomerang Bag coffee cups, stainless steel drink bottles and other enviro products and of course, our "Bought to Support" bags.
These two koalas lost their mothers to deforestation
I call on you to urgently end the deforestation and land-clearing crisis by making potential koala habitat, threatened species habitat, and other high-conservation-value areas off limits to clearing, and by repealing the land-clearing codes.
I also urge you to invest in a restoration and conservation fund and deliver the world-class mapping, monitoring, and reporting the community expects.
Newport Community Garden: Working Bee Second Sunday of the month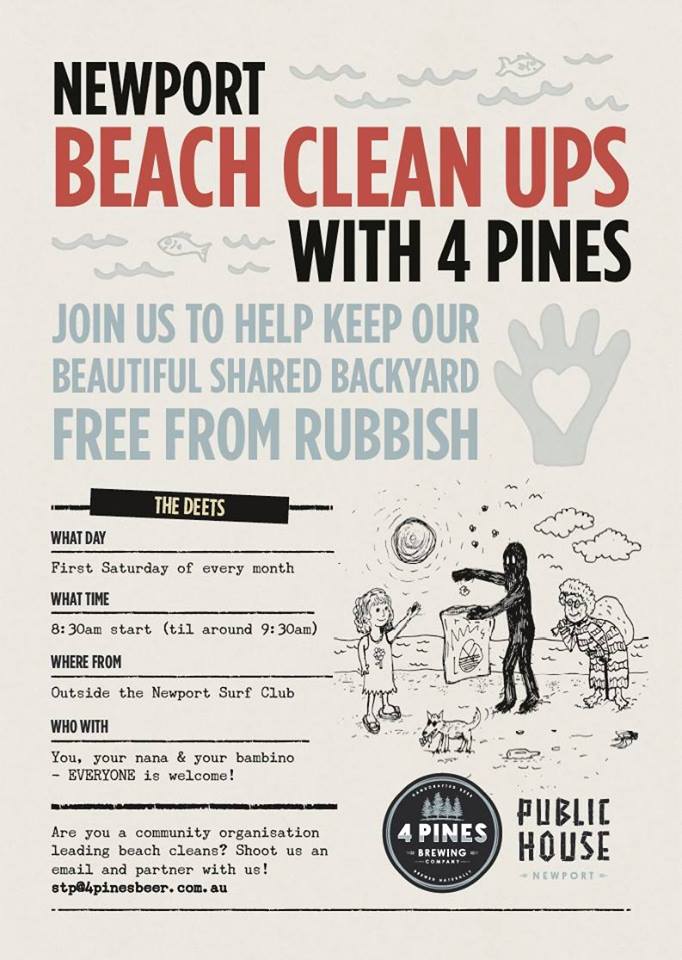 4 Pines Brewery Newport will be providing up-cycled malt bags from the brewery to store the trash and keep it from our shores.
Do you get a beer?
Absolutely! 4 Pines will hand out tokens to participants which will be redeemable for a fresh cold beer back at Public House.
Bushcare in Pittwater
For further information or to confirm the meeting details for below groups, please contact Council's Bushcare Officer on 9970 1367
BUSHCARE SCHEDULES
Where we work Which day What time

Avalon
Angophora Reserve 3rd Sunday 8:30 - 11:30am
Avalon Dunes 1st Sunday 8:30 - 11:30am
Avalon Golf Course 2nd Wednesday 3 - 5:30pm
Careel Creek 4th Saturday 8:30 - 11:30am
Toongari Reserve 3rd Saturday 9 - 12noon (8 - 11am in summer)
Bangalley Headland 2nd Sunday 9 to 12noon

Bayview
Winnererremy Bay 4th Sunday 9 to 12noon

Bilgola
North Bilgola Beach 3rd Monday 9 - 12noon
Algona Reserve 1st Saturday 9 - 12noon
Plateau Park 1st Friday 8:30 - 11:30am

Church Point
Browns Bay Reserve 1st Tuesday 9 - 12noon
McCarrs Creek Reserve Contact Bushcare Officer To be confirmed

Clareville
Old Wharf Reserve 3rd Saturday 8 - 11am

Elanora
Kundibah Reserve 4th Sunday 8:30 - 11:30am

Mona Vale
Mona Vale Beach Basin 1st Saturday 8 - 11am
Mona Vale Dunes 2nd Saturday+3rd Thursday 8:30 - 11:30am

Newport
Bungan Beach 4th Sunday 9 - 12noon
Crescent Reserve 3rd Sunday 9 - 12noon
North Newport Beach 4th Saturday 8:30 - 11:30am
Porter Reserve 2nd Saturday 8 - 11am

North Narrabeen
Irrawong Reserve 2nd Saturday 2 - 5pm

Palm Beach
North Palm Beach Dunes 3rd Saturday 9 - 12noon

Scotland Island
Catherine Park 2nd Sunday 10 - 12:30pm
Elizabeth Park 1st Saturday 9 - 12noon
Pathilda Reserve 3rd Saturday 9 - 12noon

Warriewood
Warriewood Wetlands 1st Sunday 8:30 - 11:30am

Whale Beach
Norma Park 1st Friday 9 - 12noon

Western Foreshores
Coopers Point, Elvina Bay 2nd Sunday 10 - 1pm
Rocky Point, Elvina Bay 1st Monday 9 - 12noon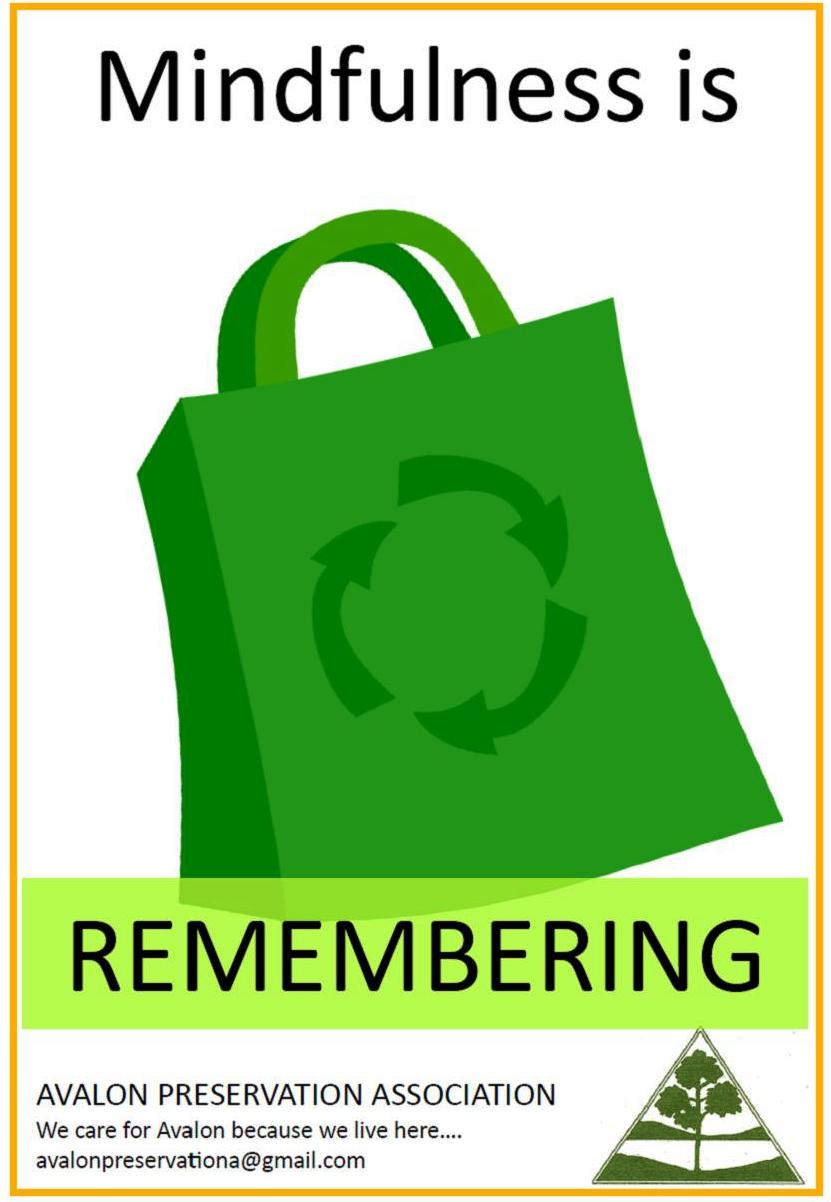 Permaculture Northern Beaches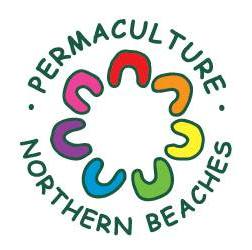 Want to know where your food is coming from?
Do you like to enrich the earth as much as benefit from it?
Find out more here:

What Does PNHA do?
About Pittwater Natural Heritage Association (PNHA)
With urbanisation, there are continuing pressures that threaten the beautiful natural environment of the Pittwater area. Some impacts are immediate and apparent, others are more gradual and less obvious. The Pittwater Natural Heritage Association has been formed to act to protect and preserve the Pittwater areas major and most valuable asset - its natural heritage. PNHA is an incorporated association seeking broad based community membership and support to enable it to have an effective and authoritative voice speaking out for the preservation of Pittwater's natural heritage. Please contact us for further information.
Our Aims
To raise public awareness of the conservation value of the natural heritage of the Pittwater area: its landforms, watercourses, soils and local native vegetation and fauna.




To raise public awareness of the threats to the long-term sustainability of Pittwater's natural heritage.




To foster individual and community responsibility for caring for this natural heritage.




To encourage Council and the NSW Government to adopt and implement policies and works which will conserve, sustain and enhance the natural heritage of Pittwater.



Act to Preserve and Protect!
Email: pnhainfo@gmail.com Or click on Logo to visit website.
Think before you print ; A kilo of recycled paper creates around 1.8 kilograms of carbon emissions, without taking into account the emissions produced from transporting the paper. So, before you send a document to print, think about how many kilograms of carbon emissions you could save by reading it on screen.
Friends Of Narrabeen Lagoon Catchment Activities

Bush Regeneration - Narrabeen Lagoon Catchment
This is a wonderful way to become connected to nature and contribute to the health of the environment. Over the weeks and months you can see positive changes as you give native species a better chance to thrive. Wildlife appreciate the improvement in their habitat.
Belrose area - Thursday mornings
Belrose area - Weekend mornings by arrangement
Contact: Phone or text Conny Harris on 0432 643 295
Wheeler Creek - Wednesday mornings 9-11am
Contact: Phone or text Judith Bennett on 0402 974 105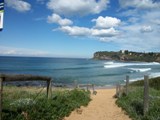 "I bind myself today to the power of Heaven, the light of the sun, the brightness of the moon, the splendour of fire, the flashing of lightning, the swiftness of wind, the depth of the sea, the stability of the earth, the compactness of rocks." - from the Prayer of Saint Patrick