Smart Energy Conference & Exhibition 2019
Starts: 8:30am Tuesday, 2 April 2019
Ends: 5:30pm Wednesday, 3 April 2019
Location:
International Convention Centre Sydney
14 Darling Drive,
Darling Harbour, New South Wales 2000
Australia
The Smart Energy Conference and Exhibition is one of Australia's biggest solar, storage and smart energy conference and exhibition.
Powered by the
Smart Energy Council
– incorporating the Australian Solar Council and Energy Storage Council, this is our 57th annual FREE-TO-ATTEND conference and exhibition.
TOP REASONS TO ATTEND
Over 6,000 delegates, 120 exhibitors and partners

A showcase of the latest technology, demonstration of new business models and innovation

Outstanding knowledge sharing and networking

3 Conference and information sessions with over 100 presenters

CPD points for installers

New director for Australian Antarctic Division
December 4, 2018: Media release - The Hon. Melissa Price MP, Minister for the Environment
I am pleased to announce the appointment of Mr Kim Ellis as the new director of the Department of Environment and Energy's Australian Antarctic Division.
Mr Ellis is suitably qualified to lead the Division as it enters an exciting new era of research, operations and international engagement in Australia's Antarctic territory.
Currently the Executive Director of Botanic Gardens and Centennial Parklands in NSW, and having led a diverse range of high profile government and science organisations, Mr Ellis brings a wealth of experience to this position.
As Director of the AAD, Mr Ellis will lead Australia's Antarctic Program, coordinating science and research programs in Antarctica and the Southern Ocean, promoting our research through grants and other support, and maintaining our permanent stations on the continent.
Mr Ellis will commence in the role early in 2019.
On behalf of the Federal Government, I thank outgoing Director Dr Nick Gales, who is retiring after a long and successful career serving the Division since the 1980s.
From joining as a veterinary scientist, spending a winter in Antarctica studying elephant seals, through his time as Chief Scientist developing the Australian Antarctic Strategy and 20 Year Action Plan to launching the build of our new icebreaker RSV Nuyina, Dr Gales has made an impressive contribution to Australian Antarctic research.
Dr Gales has also been the Australian Commissioner to the International Whaling Commission (IWC), leading Australia's efforts to end scientific whaling.
I wish him all the best with the next chapter of his life.
Statewide TSR plan takes new approach to significant assets
Media Release - LLS
Chair of Local Land Services, Richard Bull has announced a single statewide plan to allow consistent management of more than half a million hectares of travelling stock reserves (TSRs) across NSW.
"A key component of this plan of management is the consistent classification of TSRs, regardless of which part of the state they are in," Mr Bull said.
"We have worked closely with Crown Lands staff and held extensive consultations with communities and stakeholders to develop a draft plan that is based on solid evidence about what TSRS are used and valued for today.
"This approach will allow us to work with local communities to determine how they should be used in the future and to look for other sources of funding to manage the reserves in the future."
It follows a comprehensive review of the state's TSR network, which found TSRs have a range of economic, cultural, recreational and environmental uses and values.
The draft TSR Plan of Management was a key outcome of the review and would guide management of the 534,000 hectares of TSRs managed by Local Land Services in the Central and Eastern Division.
In the past year, the NSW Government has invested an additional $2 million to improve infrastructure on these TSRs, including better watering points.
Local Land Services is responsible for approximately 534,000 hectares of TSRs, which represents almost 30 per cent of the TSR network across the state.
While the government is committed to maintaining a viable, well maintained and connected TSR network for the future, until now it has relied on revenue from those people who lease TSRs or use them for grazing stock.
"There have been several reviews associated with TSRs in recent years and we highly value the input we have received to this process from stakeholders across local communities," Mr Bull said.
"Now that we have an understanding of TSR usage across NSW, we will be better placed to make sure that indigenous, conservation, livestock, production, recreation and community values are managed across the network."
The draft plan of management demonstrates a renewed commitment to working with the community and a focus on a quality assurance and control process that recognises the statewide significance of the TSR network.
Each regional Local Land Services local board will adopt a local annual operational plan to drive activities and spending on TSRs in their region. These operational plans will see the state plan implemented at the local level.
Comments are welcome until 21 December 2018.
Community and koalas at heart of greater macarthur 2040 plan
November 19. 2018: Media Release - The Hon. Anthony Roberts, Minister for Planning, Minister for Housing, Special Minister of State
Minister for Planning and Housing, Anthony Roberts, today invited community comment on plans for the future of Greater Macarthur, which propose well-planned communities, greatly improved roads, better transport connections, protection for koalas and jobs for local residents.
"The Greater Macarthur 2040 Interim Plan demonstrates how the NSW Government is planning for the future of this important region over the next 20 years," Mr Roberts said.
"Under the plan, future residents will be better connected with easy access to public transport, new parks, and recreation space, all accessible via walkways and cycle ways for a growing community.
"The protection of the koala population and habitat is a primary consideration, with a corridor proposed on government lands east of Appin Road for a koala reserve and plans to upgrade and install protective fencing to ensure koalas can move safely through the local area.
Minister for Roads, Maritime and Freight Melinda Pavey, said road improvements to Appin Road and the development of the Spring Farm Parkway will ensure the safety of road users and koalas.
"The creation of Spring Farm Parkway and the significant upgrade to Appin Road will ensure thousands of road users every day can use the road safely and efficiently, as well as protecting the local koala population," Ms Pavey said.
Mr Roberts said that Special Infrastructure Contribution (SIC) schemes for Greater Macarthur will ensure the necessary infrastructure is in place and paid for by developers.
"The SIC developed as part of Greater Macarthur 2040 will direct up to $1.58 billion towards infrastructure to provide funding for roads, schools, health and emergency services, and to make Greater Macarthur a highly desirable location for current and future residents," he said
The Greater Macarthur 2040 Interim Plan includes a $1 million grant program to ensure Koala friendly planning occurs in the area.
The funding will be released over the next two years to community groups, landowners and local council to undertake koala research, tree planting, pest management, and build greater community awareness about Koalas and their habitat.
The Interim Plan includes 12 precincts. A detailed plan for each precinct will show how new homes will be provided along with adequate open space, a variety of welldesigned housing options, transport connections, local employment, and shopping facilities.
The community is invited to have a say on the draft Plan and SIC until 8 February 2019. Visit: www.planning.nsw.gov.au/greatermacarthur
upgrade of Appin Road between Ambarvale and Mt Gilead
Roads and Maritime Services will be displaying two Review of Environmental Factors' (REFs) for the proposed upgrade of Appin Road between Ambarvale and Mt Gilead and proposed Appin Road safety improvement work between Mt Gilead and Appin.
Appin Road is a busy state road which caters to thousands of vehicles each day, including many trucks carrying freight between Wollongong and Sydney's south-western suburbs so it's exciting to see progress on these projects.
The REFs will be on display until Friday 14 December, giving the community a chance to have a say on the proposed upgrade and safety improvement work.
Community Information Sessions
We will also host three community information sessions to provide you with an opportunity to ask the individual project teams questions and seek further information. A formal presentation will not be given so please feel free to drop in any time at one of the following sessions:
Saturday 24 November between 10am and 1pm
Appin Public School Hall
97 Appin Road, Appin
Wednesday 28 November between 5pm and 8pm
Hurley Park Community Hall
161 Dumaresq Street, Campbelltown
Wednesday 5 December between 5pm and 8pm
Rosemeadow Community Hall
5 Glendower Street, Rosemeadow
If you are unable to attend one of the information sessions, please contact the project team to discuss, or to arrange another time that is suitable to meet. To make a submission or to join the mailing list for either project please contact the relevant project team:
Phone: 1800 411 588

Appin Road upgrade Email: appinroadsafety@rms.nsw.gov.au
Mail: Appin Road Upgrade

Roads and Maritime Services

PO Box 973 Parramatta CBD NSW 2124

Appin Road safety improvements

Mail: Appin Road Safety Improvements

Roads and Maritime Services

PO Box 973 Parramatta CBD NSW 2124

The REF documents can be viewed electronically, or you can view printed versions at the following locations:
Campbelltown Civic Centre
91 Queen Street, Campbelltown
Monday to Friday 8.30am to 4.30pm
Narellan Library
Corner Queen and Elyard Street, Narellan
Monday, Wednesday 9.30am to 8pm
Tuesday, Thursday, Friday 9.30am to 5pm
Saturday 9am to 3pm
Wollondilly Shire Council
62–64 Menangle Street, Picton
Monday to Friday 8.30am to 5pm
Camden Library
40 John Street, Camden
Monday, Wednesday, Friday 9.30am to 5pm
Tuesday, Thursday 9.30am to 8pm
Saturday 9am to 12pm
The Department of Planning and Environment will commence exhibition of a Voluntary Planning Agreement to fund more than $80 million of works for the first stage of upgrades to Appin Road. The proposed works are linked to the first 2,000 new homes to be constructed under already zoned lands at Gilead, the first stage of the broader Greater Macarthur Plan.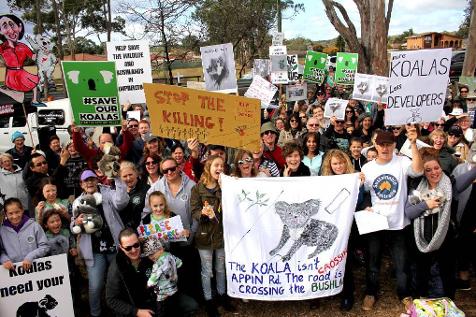 Mount Gilead (Lendlease Communities) Planning Agreement: Have a say
Notification start date 20/11/2018
Notification end date 18/12/2018
The public is being notified of this VPA prior to its finalisation and execution. You're invited to make a submission using the form below. (Visit link;)

Have your say at: vparegister.planning.nsw.gov.au/index.job_id=9398
Sonic Sea Screening at Avalon Cinema
Living Ocean has initiated a GoFundMe campaign to hire Avalon Cinema for a screening of Sonic Sea.
LO have initiated this campaign to raise awareness that seismic testing is mooted for early next year off our coastline and the public needs to be made aware asap to realise what is at stake.
They will have a balanced panel of experts to discuss the movie and also the issues for all life in the area from any effects of the testing. Also the reality of offshore gas fields and how it could impact fishing, tourism, whale watching plus the hazards that failure of any equipment resulting from the industrialisation of rigs just offshore could produce.
Living Ocean successfully campaigned with NOPSEMA against 2D testing offshore scheduled for peak northern migration of Humpback whales last year. However small scale 2D testing went ahead anyway early this year.
Please share and donate or if you wish to sponsor the screening please contact us.
We have charitable tax deductible status.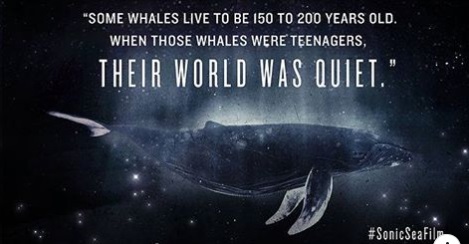 Nature Writing Prize 2019
Calling all nature writers!
The Nature Conservancy Australia is delighted to open the fifth biennial Nature Writing Prize.
The winner of the best essay (3,000 – 5,000 words) in the genre of 'Writing of Place' will receive a $5,000 award and will be published as an online multimedia essay by Griffith Review – Australia's leading literary quarterly publication.
The prize will go to an Australian writer whose entry is judged to be of the highest literary merit and which best explores their relationship and interaction with some aspect of the Australian landscape.
Entry costs $30.00. The deadline for submissions is 1 February 2019 and the winner will be announced in May 2019. The prize is open to Australian citizens and permanent residents.
Newport Community Garden: Working Bee Second Sunday of the month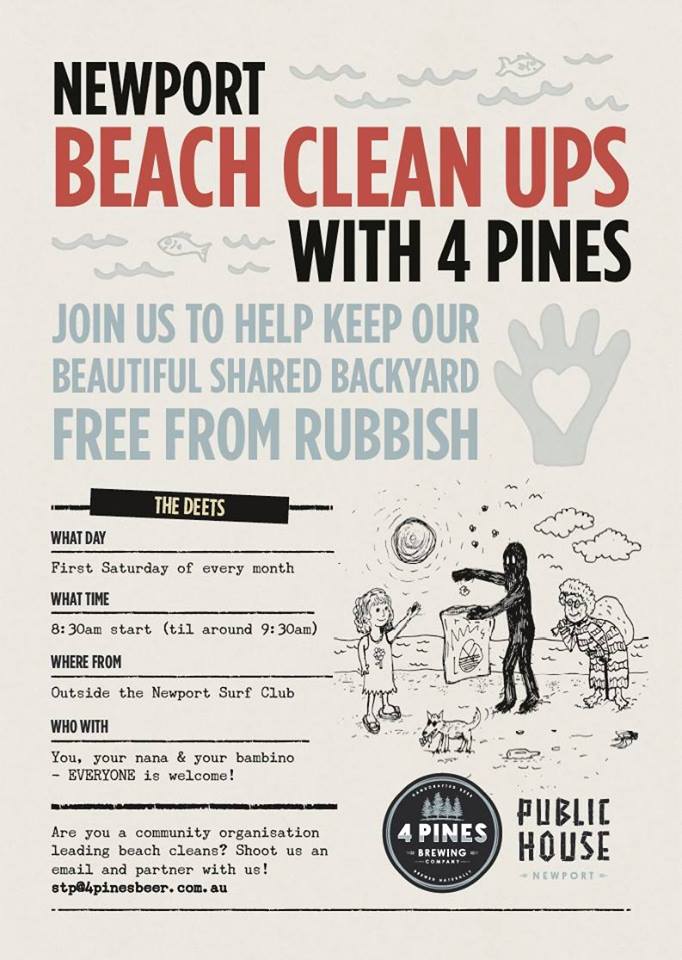 4 Pines Brewery Newport will be providing up-cycled malt bags from the brewery to store the trash and keep it from our shores.
Do you get a beer?
Absolutely! 4 Pines will hand out tokens to participants which will be redeemable for a fresh cold beer back at Public House.
Bushcare in Pittwater
For further information or to confirm the meeting details for below groups, please contact Council's Bushcare Officer on 9970 1367
BUSHCARE SCHEDULES
Where we work Which day What time

Avalon
Angophora Reserve 3rd Sunday 8:30 - 11:30am
Avalon Dunes 1st Sunday 8:30 - 11:30am
Avalon Golf Course 2nd Wednesday 3 - 5:30pm
Careel Creek 4th Saturday 8:30 - 11:30am
Toongari Reserve 3rd Saturday 9 - 12noon (8 - 11am in summer)
Bangalley Headland 2nd Sunday 9 to 12noon

Bayview
Winnererremy Bay 4th Sunday 9 to 12noon

Bilgola
North Bilgola Beach 3rd Monday 9 - 12noon
Algona Reserve 1st Saturday 9 - 12noon
Plateau Park 1st Friday 8:30 - 11:30am

Church Point
Browns Bay Reserve 1st Tuesday 9 - 12noon
McCarrs Creek Reserve Contact Bushcare Officer To be confirmed

Clareville
Old Wharf Reserve 3rd Saturday 8 - 11am

Elanora
Kundibah Reserve 4th Sunday 8:30 - 11:30am

Mona Vale
Mona Vale Beach Basin 1st Saturday 8 - 11am
Mona Vale Dunes 2nd Saturday+3rd Thursday 8:30 - 11:30am

Newport
Bungan Beach 4th Sunday 9 - 12noon
Crescent Reserve 3rd Sunday 9 - 12noon
North Newport Beach 4th Saturday 8:30 - 11:30am
Porter Reserve 2nd Saturday 8 - 11am

North Narrabeen
Irrawong Reserve 2nd Saturday 2 - 5pm

Palm Beach
North Palm Beach Dunes 3rd Saturday 9 - 12noon

Scotland Island
Catherine Park 2nd Sunday 10 - 12:30pm
Elizabeth Park 1st Saturday 9 - 12noon
Pathilda Reserve 3rd Saturday 9 - 12noon

Warriewood
Warriewood Wetlands 1st Sunday 8:30 - 11:30am

Whale Beach
Norma Park 1st Friday 9 - 12noon

Western Foreshores
Coopers Point, Elvina Bay 2nd Sunday 10 - 1pm
Rocky Point, Elvina Bay 1st Monday 9 - 12noon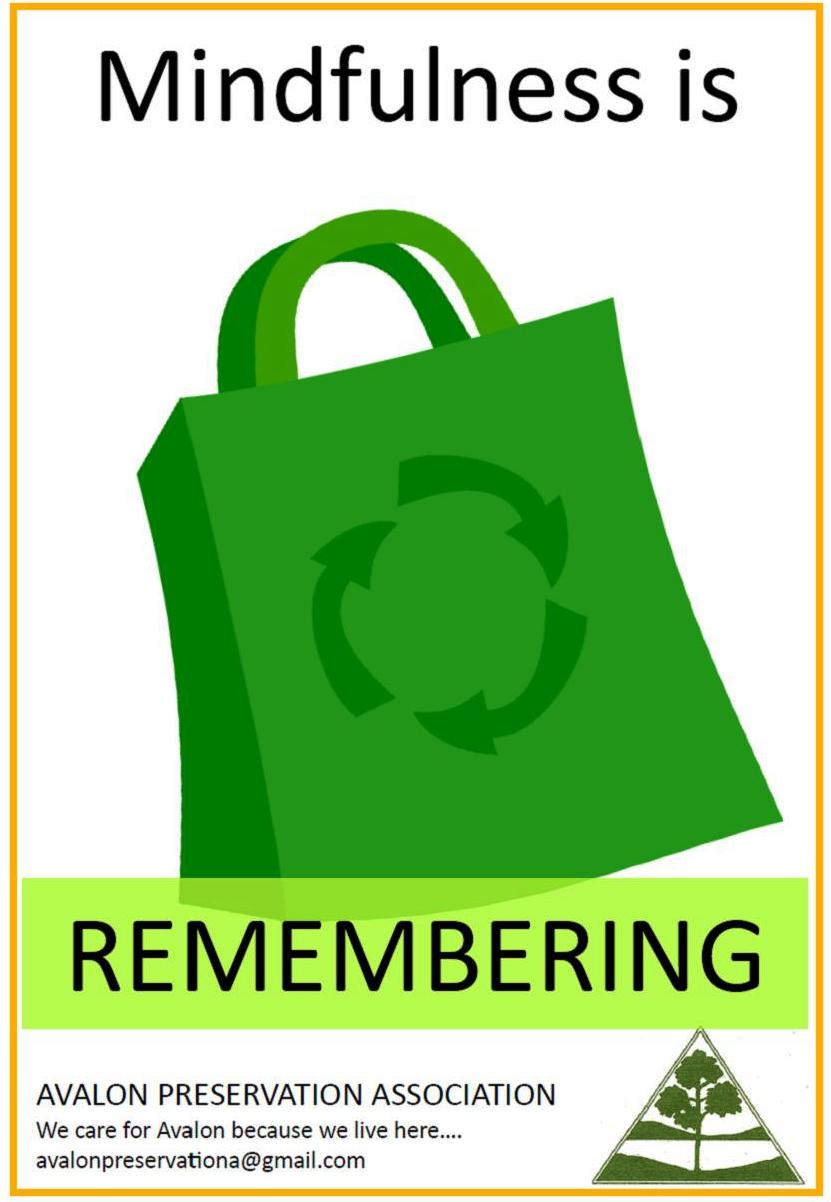 Think before you print ; A kilo of recycled paper creates around 1.8 kilograms of carbon emissions, without taking into account the emissions produced from transporting the paper. So, before you send a document to print, think about how many kilograms of carbon emissions you could save by reading it on screen.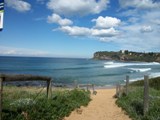 "I bind myself today to the power of Heaven, the light of the sun, the brightness of the moon, the splendour of fire, the flashing of lightning, the swiftness of wind, the depth of the sea, the stability of the earth, the compactness of rocks." - from the Prayer of Saint Patrick
2018 Aussie Backyard Bird Count Results: Rainbows Rule The Roost!
For the fifth consecutive year, Australians headed into their backyards and local green spaces to take part in the Aussie Backyard Bird Count. In 2018, together we counted more than 2.7 million birds including over 305,000 Rainbow Lorikeets!
So, why are Rainbow Lorikeets ruling the roost?
While the species is ubiquitous today, this hasn't always been the case. In some parts of Australia, such as around Melbourne, the Rainbows were driven out as the urban areas expanded, and even where they were still common in the bush, they were largely absent from our cities.
The rise of the Rainbow Lorikeet highlights the changes in Aussie backyards over the past half century, with traditional European-style cottage gardens making way for native backyards which provide the perfect place for these nectar-loving birds to forage on the flowers of eucalypts, bottle-brushes and grevilleas to harvest nectar and pollen. This shows the impact that planting natives can have, head over to our gardening tips page to see which plants will attract your favourite birds.
Download the 2018 species list for Australia and the states/territories
here
Renewables revelations at Smart Energy Summit
December 7, 2018 - By the Smart Energy Council
One much-repeated statement at this week's Smart Energy Summit: "The cost of coal cannot compete with renewables and storage which are cheaper, that is how we get to lower energy prices, everyone has to open their eyes to the reality." The speaker? Former Prime Minister Malcolm Turnbull.
So enthralled is he by smart new technology steering decarbonisation that he spent half the day – three hours longer than scheduled – at the summit soaking up news of renewables developments and innovation.
Turnbull – along with his candid views – was more than welcome at the summit, and in his address Politics, engineering and economics: Opportunities for a clean energy transition he set about explaining why, like so many of his forebearers, he failed to unite the government in the construction of energy policy.
It's one of his key regrets, he said. But when you have a small bunch of climate sceptic politicians that "exist in a fact free zone" and are led by "ideology and ignorance",that's what you get. Impasse.
A minority of MPs, he said, torpedoed a 'very good' policy.
Turnbull made it clear he never abandoned the NEG, rather the insurgency undermined it and ultimately brought it to an end, and for him that was "very disappointing".
"Ensuring a competitive market and the protections of consumers is very important, but you've also got to have the certainty of integrated climate and energy policy so that you get the investment," he said.
"The politics in the respective party room make it hard …. but we came close to getting a consensus on a national energy policy, and one that provides the certainty that we need for investment to occur.
"We need the certainly via a landing, a mechanism, to enable that to happen, it's the best way to create investment certainty in the electricity sector. You won't get investment if the climate is uncertain and racked with controversy," he said.
"That's what we were endeavoring to do with the National Energy Guarantee."
"Ensuring a competitive market and the protections of consumers is very important, but you've also got to have the certainty of integrated climate and energy policy so that you get the investment," he said.
He stressed too that the issue of decarbonisation has to be grounded in economics and engineering.
"Always I've sought to resolve the trilemma – to reduce emissions and ensure energy affordability and reliability."
The ex-PM is now calling on the government to revive the NEG, describing it as "fundamentally a very good technology-agnostic policy, which united climate and energy policy, and would enable us to bring down prices and keep the lights on".
"It was a vital piece of economic policy … the abandonment of the national energy guarantee obviously creates a vacuum of energy policy at the federal level, and of course that provides the opportunity for the states to get on and lead."
The ALP will adopt the NEG but would lift the emissions reduction target from 26 per cent to a more realistic 45 per cent by 2030. That target is not endorsed by Turnbull on the basis Labor failed to demonstrate it "will not push up prices".
(OK to push up emissions but not prices? But why would he assume prices would rise? Did he not emphasise – several times – that renewables were cheaper and the way to go?)
During his address Malcolm Turnbull took the opportunity to list the coalition's achievements in matters of energy which include the ACCC inquiry into the electricity and the retail sector, and almost all of the recommendations of the Finkel review, Tasmania's battery of the nation agreement from energy retailers for a better deal for two million households and his pet topic: the prospect of Snowy 2.
He revealed former deputy prime minister Barnaby Joyce had "unhelpfully" suggested that instead of investing in Snowy 2.0 pumped hydro the government should invest in new coal fired power plants.
For his part, new PM Scott Morrison remains fixated on lowering electricity prices rather than emissions.
Asked why, during his time in office, Turnbull failed to lock in a renewable energy target, Turnbull said "There is a huge gulf between members' views on energy – a significant number who don't believe climate change is real and say we need to get out of Paris."
"You have a very entrenched difference of opinion and as you saw with NEG they are prepared to cross the floor and blow up the government to get their way," he said.
"[But] I am passionate about the goal of a move to a clean energy future and zero emissions and the way we get there is through smart energy – and smart energy people like you – that is how we will get there."
"Renewable energy backed by storage is the cheaper form of energy generation, now we are in the midst of a transition from coal fired power to intermittent power.
"From a dumb one-way grid to a smart system where retail customers become both consumers and suppliers of megawatts of power and through intelligent demand response.
"The challenge is to get from fossil fuels to a clean energy future … truly there has never been a more exciting item to be in the energy industry. There is no shortage of enthusiasm and for investment – look at all of you here."
Smart Energy Council chief executive John Grimes described the NSW Smart Energy Summit an historic event that facilitated "a fair dinkum discussion of Australia's clean energy transition".
"This is the challenge of our time, and we are backing Australian innovation that benefits the whole economy," he said.
"Australia has always been a leader [now] there's a real sense that the politics may just be changing and that Australians old and young want to see real action on climate change, with strong support from [many] governments for renewable energy."
Victoria's landslide election of late November, delivering Labor 30 more seats than the state coalition, was, he says, in many ways "a trigger for some introspection from the Liberal Party". Now former Deputy Leader Julie Bishop has stepped into the arena by urging bipartisan energy policy.
Now in just a few short months it's the turn of the NSW electorate to determine who is best placed to lead the state.
Echidna puggles hatch at Taronga Zoo
December 3rd, 2018: Media Release - The Hon. Gabrielle Upton, NSW Minister for the Environment
Taronga Zoo's endangered animals breeding program has been boosted by the birth of two Echidna puggles.
The puggles, who hatched in August to two separate mothers, are a promising step in the ongoing breeding and conservation of this species. The puggles are only the seventh and eighth to be born in the history of Taronga Zoo Sydney(external link).
It is hoped that what keepers learn about the successful reproduction of Short-beaked Echidnas can be applied in the conservation of the critically-endangered Long-beaked Echidna found in Papua New Guinea and Indonesia.
The puggles are nearly four months old and are not ready for public display because they still require continued care from their mothers and keepers.
Echidnas are known to be a very challenging species to breed in a zoo environment, because they display very complex courtship behaviours.
The Short-beaked Echidna is the most widespread native mammal in Australia, there is still a lot to be learnt about this species due to their cryptic behaviour and reclusive nature.
Echidnas, although iconic, are unusual animals known as monotremes – mammals that lay eggs. Despite being warm-blooded, their young puggles are hatched from eggs and mothers produce milk for their puggles in their pouch.
Minister for Environment, Local Government and Heritage Gabrielle Upton said that it's incredible that the breeding behaviour of some of Australia's most iconic wildlife is not yet fully understood.
"Having the treatment facilities so the mother and newborns have best chance of survival is of utmost importance. I am proud that Taronga Zoo Sydney is helping to advance understanding of this protected NSW species," Minister Upton said.
High cost of infidelity for swift parrots
December 4, 2018: Australian National University
Scientists at The Australian National University (ANU) have found a chronic shortage of females in a critically endangered parrot species has led to love triangles, sneaky sex on the side, increased fighting between males and fewer babies.
The ratio of males to females among swift parrots was once roughly equal but it has increased over time to almost three to one, since the introduction of a tiny predator to Tasmania in the 1800s -- the sugar glider.
Sugar gliders can access nest hollows and kill female swift parrots while they incubate their eggs. More than half of the females die each year at their breeding grounds in Tasmania.
Lead researcher Professor Rob Heinsohn said the research team studied the swift parrot mating system using molecular techniques and found more than half of the nests had babies with more than one father.
"This is remarkable for parrots because most species are monogamous," said Professor Heinsohn from the ANU Fenner School of Environment and Society.
The study, which is published in the Journal of Animal Ecology, found mate sharing was not beneficial for anyone in the ménage à trois.
"The overall number of babies born fell whenever the sex ratio became more male-dominated and shared paternity went up," Professor Heinsohn said.
The researchers used population modelling to isolate the impact of lower reproduction due to mating in trios.
"Although most population decline was directly attributable to sugar gliders killing nesting females, the impact of conflict and lower success from shared mating reduced the population by a further five per cent," Professor Heinsohn said.
"We were aware of many nests where an extra male would hang around and harass the female, but were absolutely flabbergasted to find that the females were engaging in sneaky sex with them.
"We think the females are having sex with the other males for a range of reasons, but probably the main one is just to get them off their backs."
Professor Heinsohn said both sexes suffered whenever mate sharing occurred.
"The obvious costs to females are being harassed by too many males, while males are forced to fight for females to mate," he said.
"The overall population takes a hit, as a consequence, because they are having fewer babies."
Professor Heinsohn said the study was important because it teases apart how individuals in populations may be affected differently by introduced predators.
"Especially how the loss of so many females can change the balance of the sexes, as well as the whole mating and social system," he said.
Professor Heinsohn said swift parrots were not the only species where the fabric of society was threatened by too few females.
"It's happening in other birds, reptiles, and even humans in some parts of the world," he said.
Co-author Dr Dejan Stojanovic said now that the impact of sugar gliders was well understood, the ANU team had embarked on a major program to find innovative ways of limiting their impact on swift parrots.
Dr Stojanovic discovered the deadly impact of sugar gliders on swift parrots in 2014.
"Our methods for helping swift parrots include improving the habitat on small islands off Tasmania where sugar gliders do not occur, and devising clever predator-proof nest boxes for the birds to use elsewhere," he said.
Robert Heinsohn, George Olah, Matthew Webb, Rod Peakall, Dejan Stojanovic.
Sex ratio bias and shared paternity reduce individual fitness and population viability in a critically endangered parrot.
Journal of Animal Ecology, 2018; DOI:
10.1111/1365-2656.12922
This is a swift parrot nest. Credit: Dejan Stojanovic, ANU
CubeSat To lift veil on our environment's extremes
December 5th, 2018: CSIRO
Australia's national science agency, CSIRO, today announced that it would be extending its Earth observation capabilities by acquiring Australia's first CubeSat designed to detect invisible infrared light.
To be known as CSIROSat-1, the new satellite will allow researchers from CSIRO and other institutions to 'see' features that can't otherwise be seen using satellite imagery in the visible spectrum.
Although the satellite is a pilot and relatively small, the data collected will be valuable for detecting land cover changes such as flooding events or deforestation, detecting bushfires through smoke, and studying cloud formation and the development of tropical cyclones, as well as many other applications.
Traditionally, satellites are about the size of a refrigerator, have long production and assembly schedules, and are expensive to develop and launch.
CubeSats are miniaturised cube-shaped satellites units, with a single unit being 10cm by 10cm by 10cm. They are lower cost, faster to build and cheaper to launch than larger satellites. With these low barriers to entry, they are a cost-effective option for trialling new technology and space research in low Earth orbit.
In addition to enabling scientific research, CSIROSat-1 is a demonstration project, aimed at furthering development of the technology to support growth of Australia's advanced manufacturing, imaging and data processing capabilities for small satellite systems.
Expected to be launched in 2020, the $2 million project will be funded by CSIRO, a grant from the Science and Industry Endowment Fund, and in-kind support from industry partners.
CSIRO Chief Executive and Trustee of the Science and Industry Endowment Fund Dr Larry Marshall said CSIROSat-1 and the data infrastructure supporting it would add another level of capability to Australian science.
"Innovation happens at the intersection of people and disciplines - CSIRO's strategy is to drive a deeper sharing of our world class infrastructure with the entire system," Dr Marshall said.
"Space itself is big and Australia is comparatively small - we have to work together to make our mark as a nation.
"Our role as Australia's national science agency is to help create the industries of the future through excellent science.
"Technology projects such as CSIROSat-1 will help support the Australian Space Agency's goal of tripling the size of the domestic space sector to $10-12bn by 2030, bringing economic returns and improving the lives of Australians."
Director of CSIRO's Centre for Earth Observation Dr Alex Held said South Australia-based start-up Inovor Technologies would design, assemble and build CSIROSat-1.
"CSIRO is committed to collaborating and fostering relationships across the space sector, and with start-ups in particular," Dr Held said.
"For the CSIROSat-1 project we're excited to be working together with our build partner, Inovor Technologies.
"It's critical to engage on these types of technology projects to support local capability and nurture the development of the Australian space industry."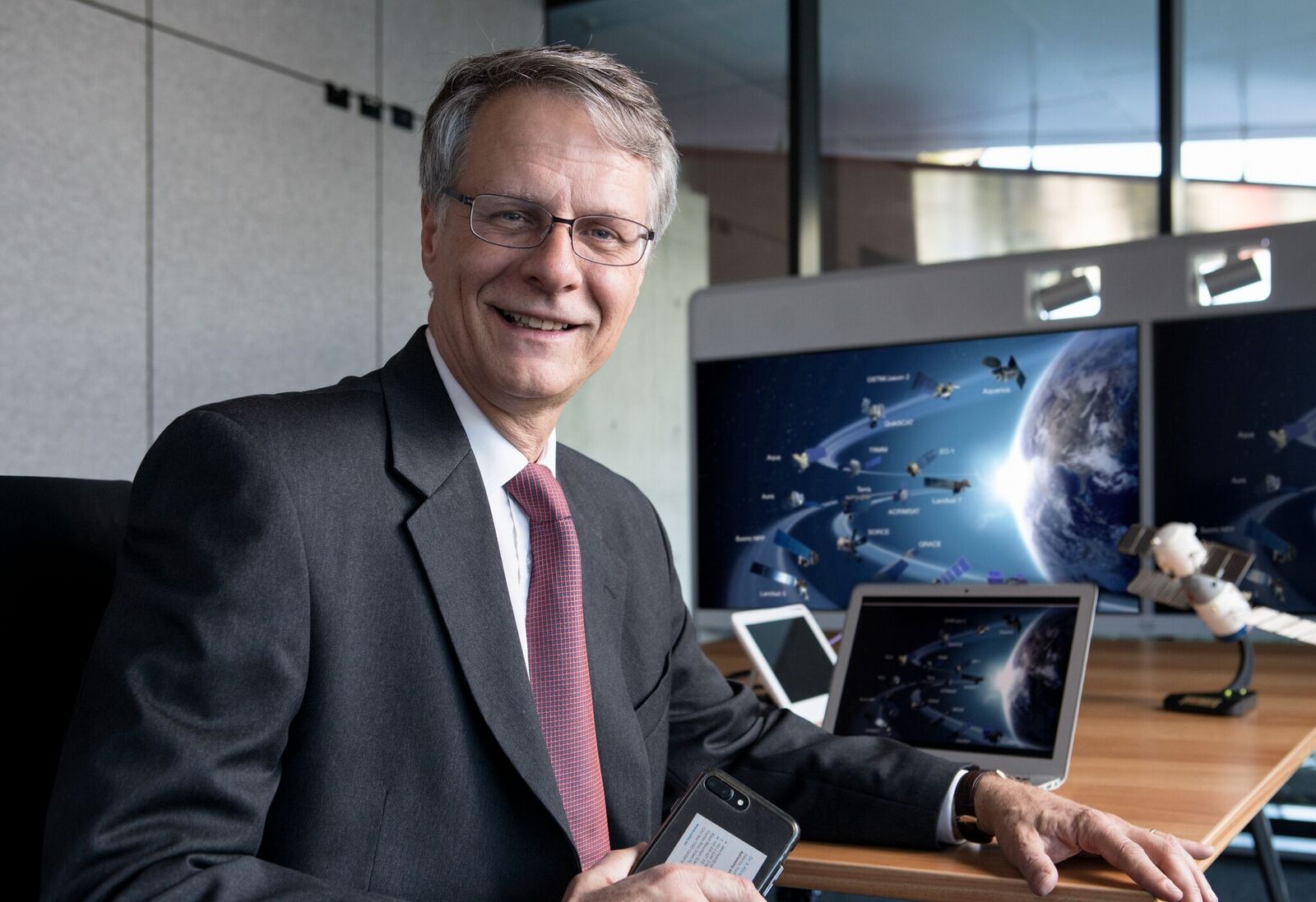 Dr Alex Held, Director of CSIRO's Centre for Observation

Inovor Technologies provide space technologies and satellite mission solutions and are ideally placed to build the satellite.
As the only Australian company manufacturing satellites using a fully integrated Australian supply, they provided the added benefit of upskilling the local advanced manufacturing sector.
CEO of Inovor Technologies Dr Matt Tetlow said CSIROSat-1 would be a 'nanosatellite' made up of three cubes, stacked one on top of the other, about the same size as a loaf of bread.
"CSIROSat-1 will carry a sensor with infrared imaging capability, the first time an Australian satellite has operated in this spectrum," Dr Tetlow said.
"In addition to collecting information about Earth, it will be a platform for developing advanced on-board data processing capabilities."
Other collaborators and research partners in the project include the University of New South Wales – Canberra, the Australian National University, and Defence Science and Technology Group.
Data derived from CSIROSat-1 will complement that collected by NovaSAR-1, a new radar satellite in which CSIRO has a 10 per cent tasking and data acquisition share.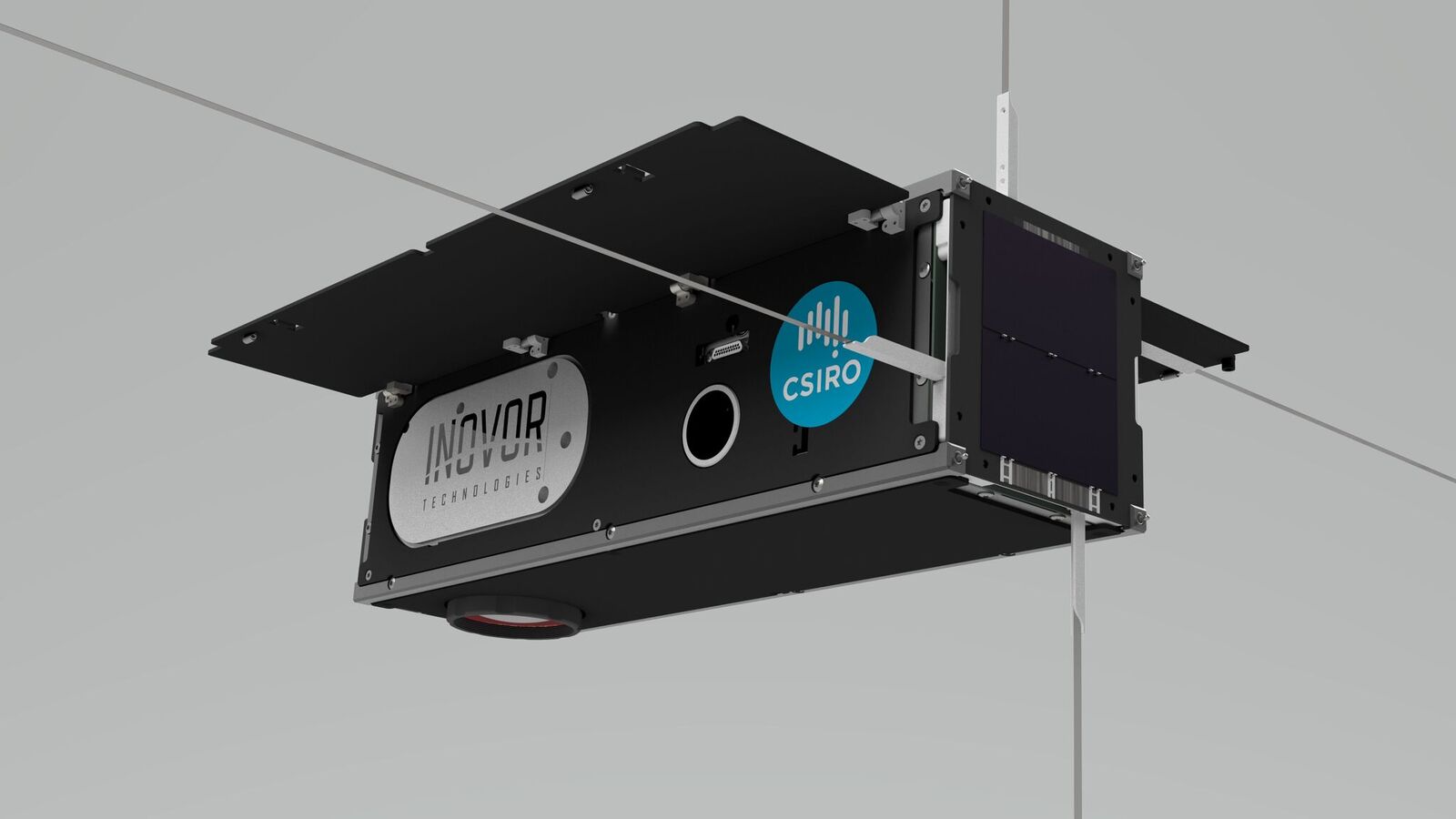 Artist impression of CSIROSat-1 CubeSat

Iceland's Banned TV Christmas Advert... Say hello to Rang-tan.
#NoPalmOilChristmas
Published by Iceland Foods
You won't see our Christmas advert on TV this year.
But we want to share our 'No Palm Oil' story with you this Christmas.
Say hello to Rang-tan.
Powerful Owl Release
March 18, 2018:

Avalon Preservation Association
PNHA's Jacqui Marlow has advised that a Powerful Owl chick has been released in Plateau Park following its recuperation in Taronga Park.
If you see it there being harassed, or even if you see it at all, can you please phone her on 0458 194 127.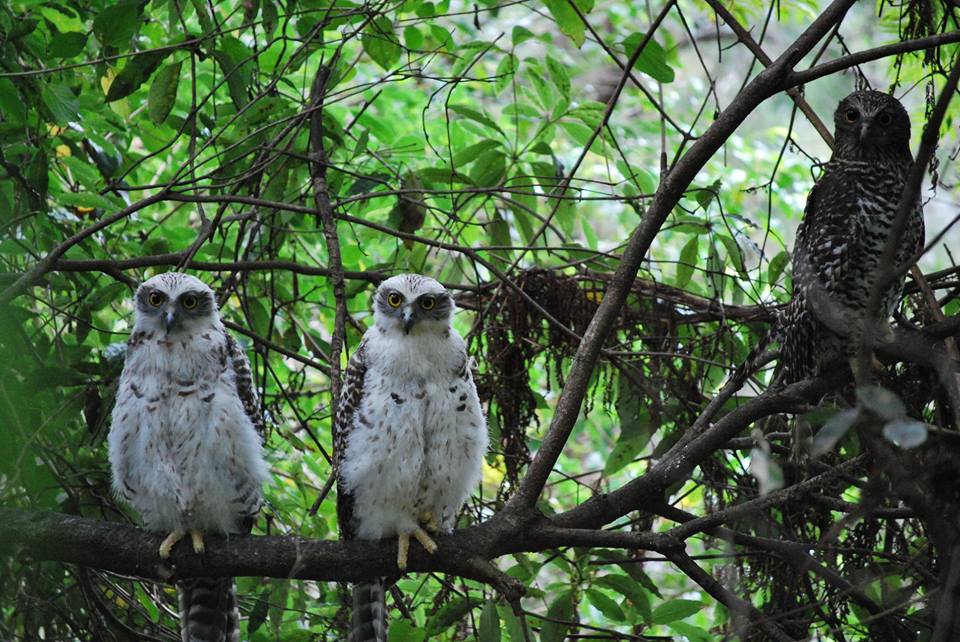 Powerful owl family - photo courtesy PNHA


International Year of the Reef (IYOR)
The Third International Year of the Reef (IYOR 2018) @IYOR2018 / #IYOR2018
At the 31st General Meeting (November 2016 in Paris, France), the International Coral Reef Initiative declared 2018 as the third International Year of the Reef and encourages to:
strengthen awareness globally about the value of, and threats to, coral reefs and associated ecosystems;




promote partnerships between governments, the private sector, academia and civil society on the management of coral reefs;




identify and implement effective management strategies for conservation, increased resiliency and sustainable use of these ecosystems and promoting best practices; and




share information on best practices in relation to sustainable coral reef management.



History

1997 was declared the first International Year of the Reef (IYOR), in response to the increasing threats on coral reefs and associated ecosystems, such as mangroves and sea grasses around the world. IYOR was a global effort to increase awareness and understanding on the values and threats to coral reefs, and to support related conservation, research and management efforts. Over 225 organizations in 50 countries and territories participated, and over 700 articles in papers and magazines were generated, and hundreds of scientific surveys were undertaken.
Recognising that, ten years later, there continued to be an urgent need to increase awareness and understanding of coral reefs, and to further conserve and manage valuable coral reefs and associated ecosystems, the International Coral Reef Initiative designated 2008 as the second International Year of the Reef, IYOR 2008 (Resolution to Designate 2008 as the International Year of the Reef).
IYOR 2008 was a year-long campaign of events and initiatives hosted by governments and non-governmental organizations around the world, to promote conservation action and strengthen long-term collaborations for coral reef conservation.
IYOR 2008 Goals were the following:
Strengthen awareness about ecological, economic, social and cultural value of coral reefs and associated ecosystems




Improve understanding of the critical threats to reefs and generate both practical and innovative solutions to reduce these threats




Generate urgent action to develop and implement effective management strategies for conservation and sustainable use of these ecosystems.



Nations, organizations, and individuals around the world celebrated the International Year of the Reef 2008 (IYOR 2008): from international organizations to village children, to raise awareness about the value and importance of coral reefs and to motivate people to take action to protect them. A tremendous amount of material was produced in several languages during that year, including educational DVDs, posters, children's books, and much more. More than 630 events were organized in over 65 countries and territories around the world. IYOR 2008 has now come to an end, but the spirit lives on... To learn more about the IYOR 2008 accomplishment, download the IYOR Report.
Recognizing that public awareness is an essential element of coral reef conservation and is necessary to ensure that the value of and the threats to coral reefs are understood by the general public, and that sufficient resources are devoted to conservation and sustainable use of coral reefs and associated ecosystems; noting the importance of developing relevant public awareness initiatives that reflect national and regional priorities as well as local culture and knowledge concerning coral reefs and to facilitate public involvement in coral reef conservation related activities in all countries; and acknowledging the success of the International Year of the Reef 2008 in raising awareness of the importance of coral reefs and associated ecosystems; ICRI members adopted a recommendation on continuing coral reef awareness efforts.
The International Coral Reef Initiative (ICRI) is an informal partnership between Nations and organizations which strives to preserve coral reefs and related ecosystems around the world.
Although the Initiative is an informal group whose decisions are not binding on its members, its actions have been pivotal in continuing to highlight globally the importance of coral reefs and related ecosystems to environmental sustainability, food security and social and cultural wellbeing. The work of ICRI is regularly acknowledged in United Nations documents, highlighting the Initiative's important cooperation, collaboration and advocacy role within the international arena.
Brief history
The Initiative was founded in 1994 by eight governments: Australia, France, Japan, Jamaica, the Philippines, Sweden, the United Kingdom, and the United States of America. It was announced at the First Conference of the Parties of the Convention on Biological Diversity in December 1994, and at the high level segment of the Intersessional Meeting of the U.N. Commission on Sustainable Development in April 1995. ICRI now counts more than 60 members.
Objectives
ICRI emerged out of the recognition that coral reefs and related ecosystems found in tropical and sub-tropical regions are facing serious degradation, primarily due to anthropogenic stresses. Many nations face similar threats to coral reefs and related ecosystems as well as similar management problems. Recognising this, ICRI's objectives are to:
Encourage the adoption of best practice in sustainable management of coral reefs and associated ecosystems




Build capacity




Raise awareness at all levels on the plight of coral reefs around the world.



ICRI adopted a 'Call to Action' and a 'Framework for Action' as its foundational documents. Both documents set the four cornerstones of ICRI: Integrated Management; Science; Capacity Building and Review.
________________________________________
Locally: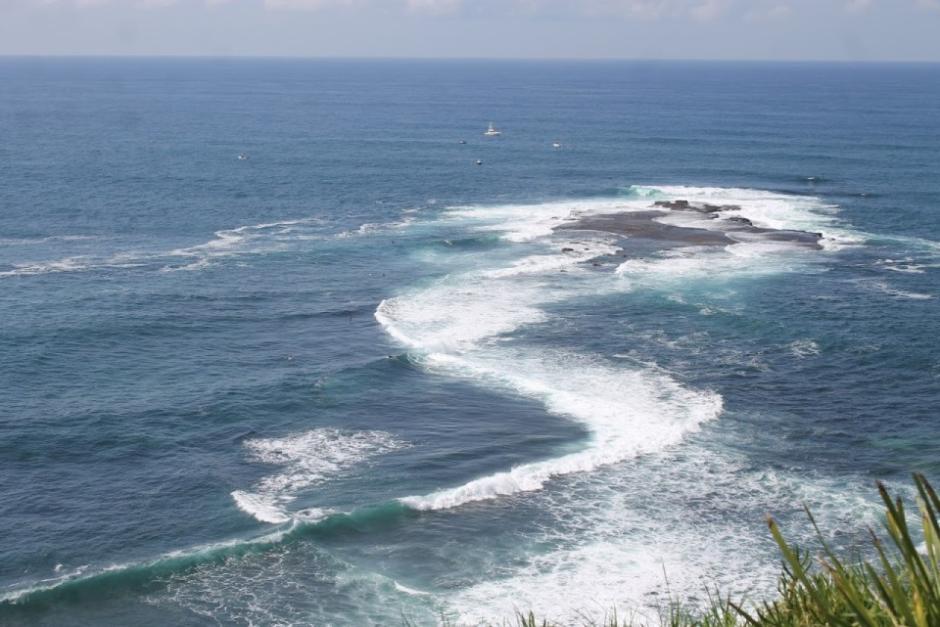 Crosswaves - Newport Reef