June 16 - 22, 2019: Issue 409
Mona Vale Dunes Bushcare
June 8:
where were we? On Mona Vale Dunes. We've planted next to the path near Golf Ave. Rabbits active there so plant covers needed.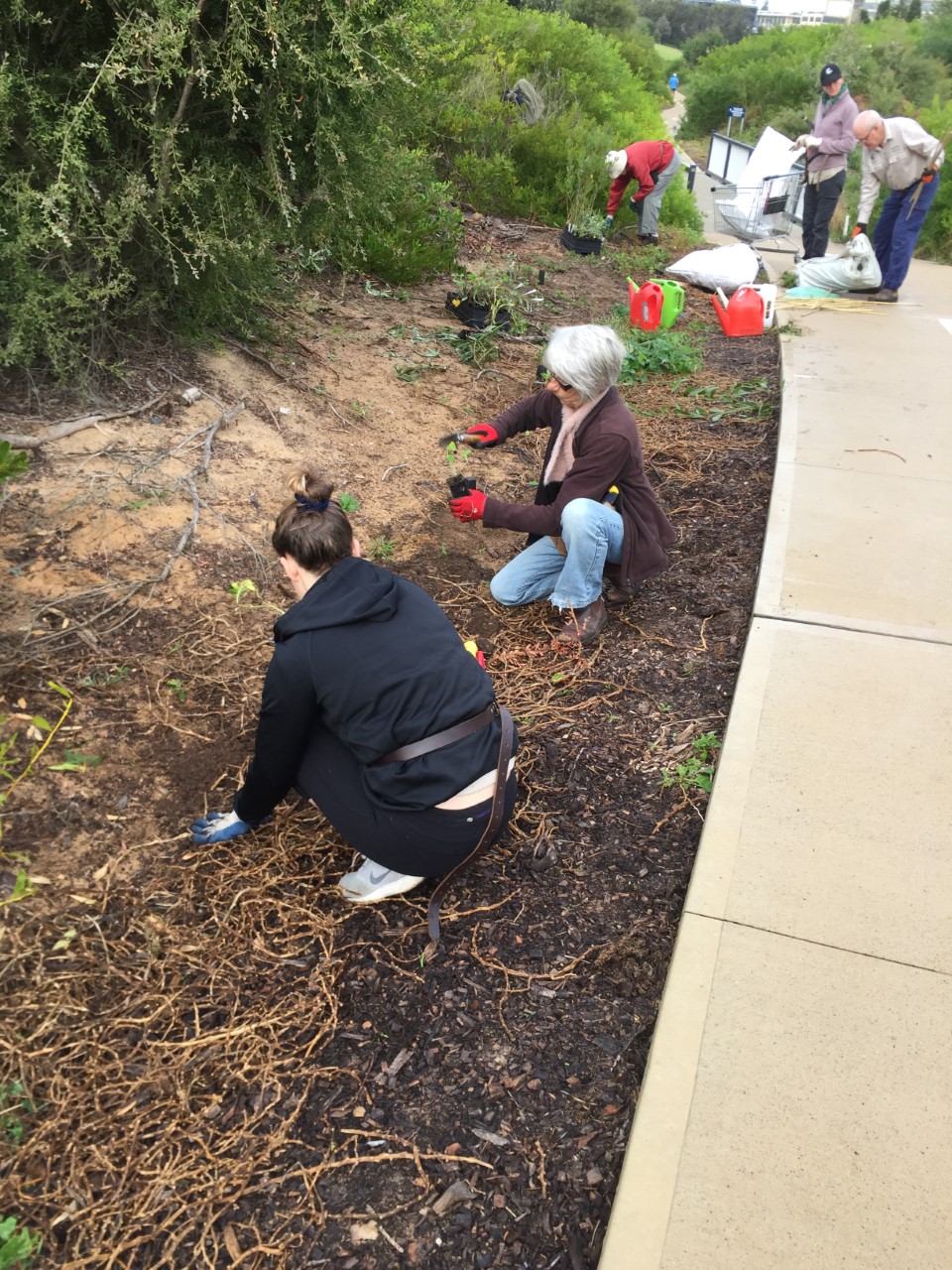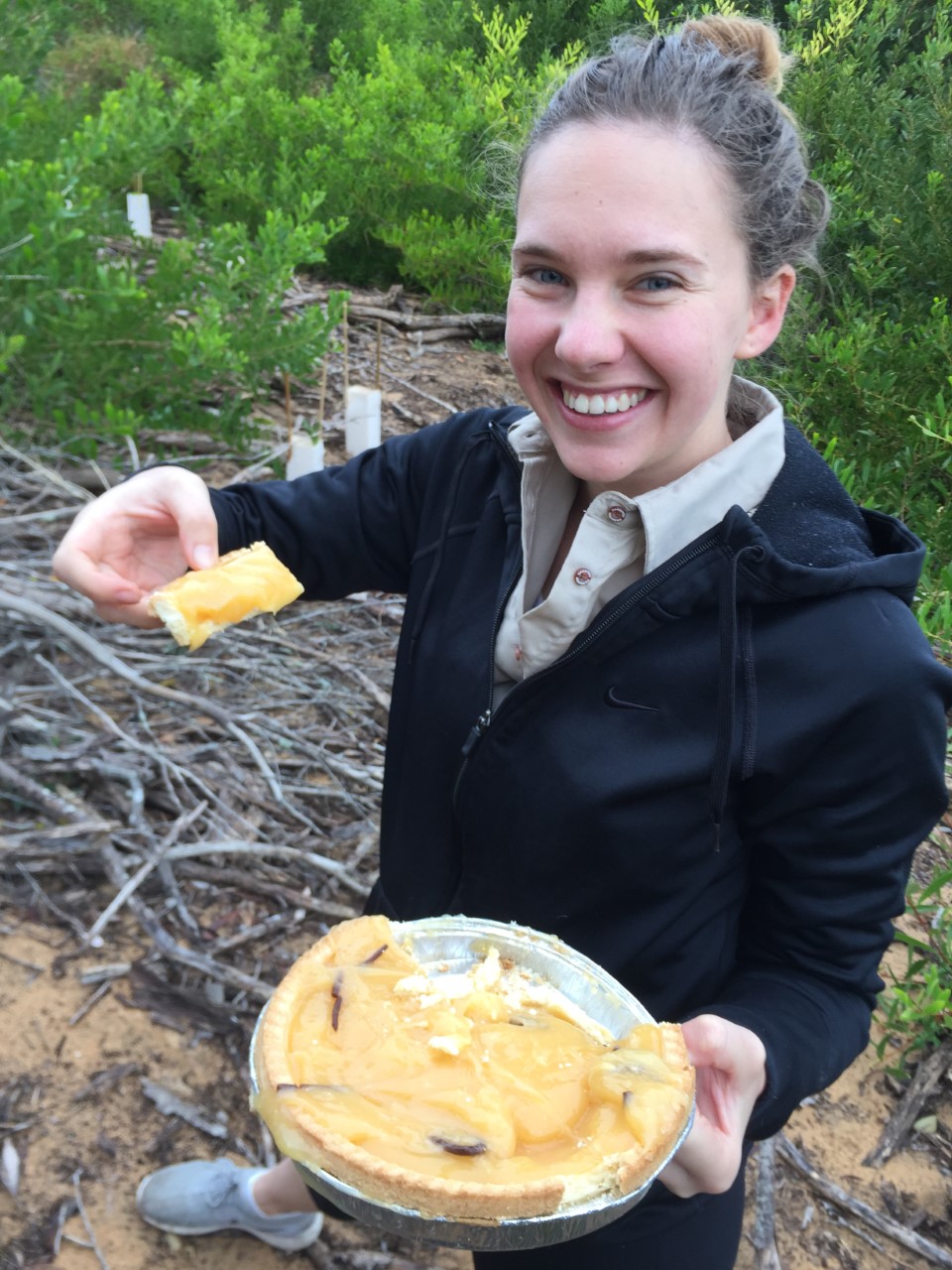 Morning tea: Jen Quine + Lemon tart.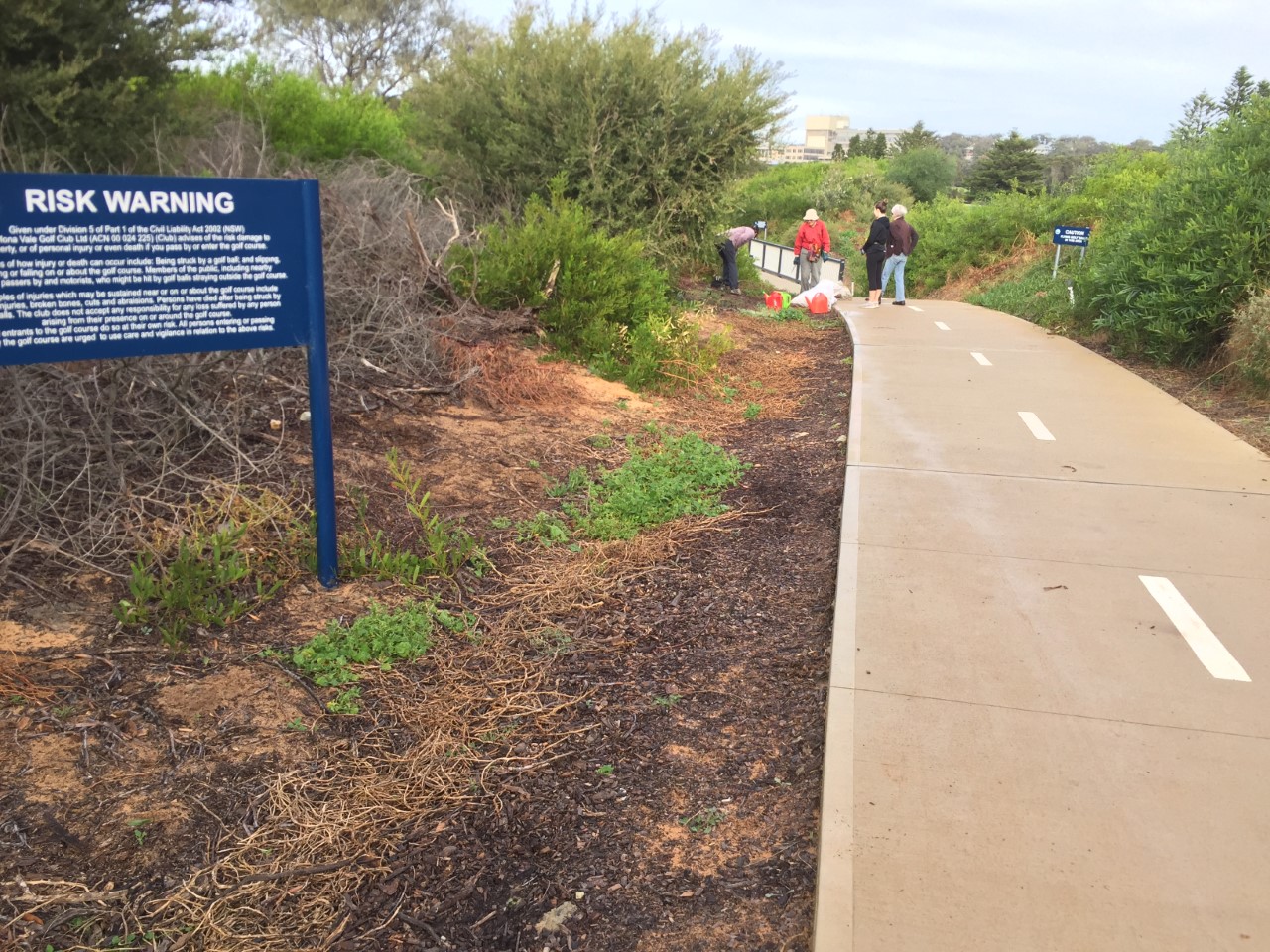 Lots of interested walkers this morning.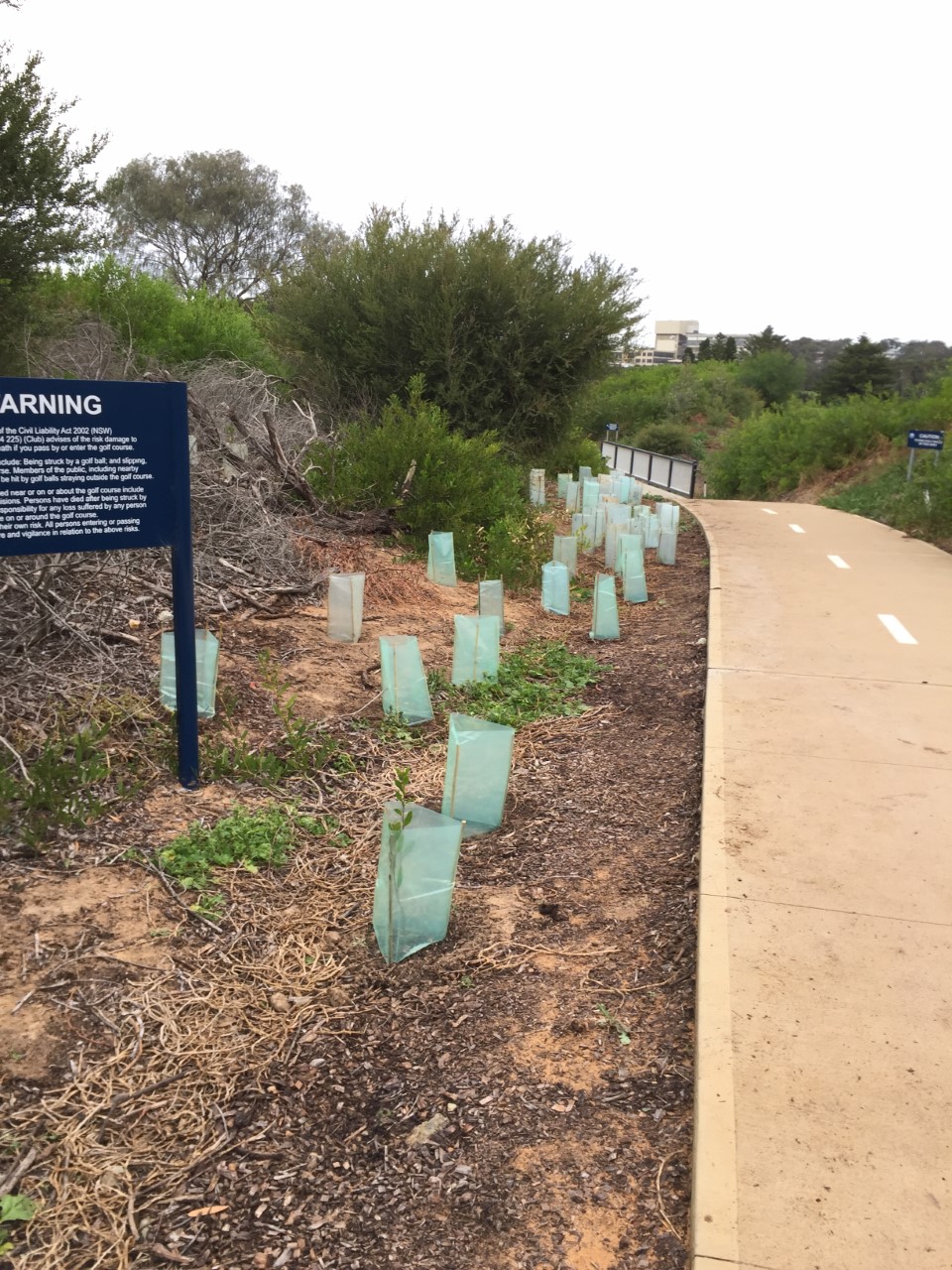 Next chance to join us: Thursday June 20!
We meet at 8.30 am at the end of Golf avenue and work for around 3 hours or whatever time you can manage. Please wear enclosed footwear, long sleeves and trousers. BYO gardening gloves.
To suit most of us, we meet on two days of the month, so people come on either the second Saturday morning and the third Thursday - sometimes both!

Our morning teas are legendary - what will we have on Thursday June 20th?
Progress is so encouraging. In July 2014 dense lantana and asparagus was cleared and left in piles to give wildlife somewhere to hide. Tubestock was planted by council and then maintained by our bushcare group. See the difference now, in May 2019.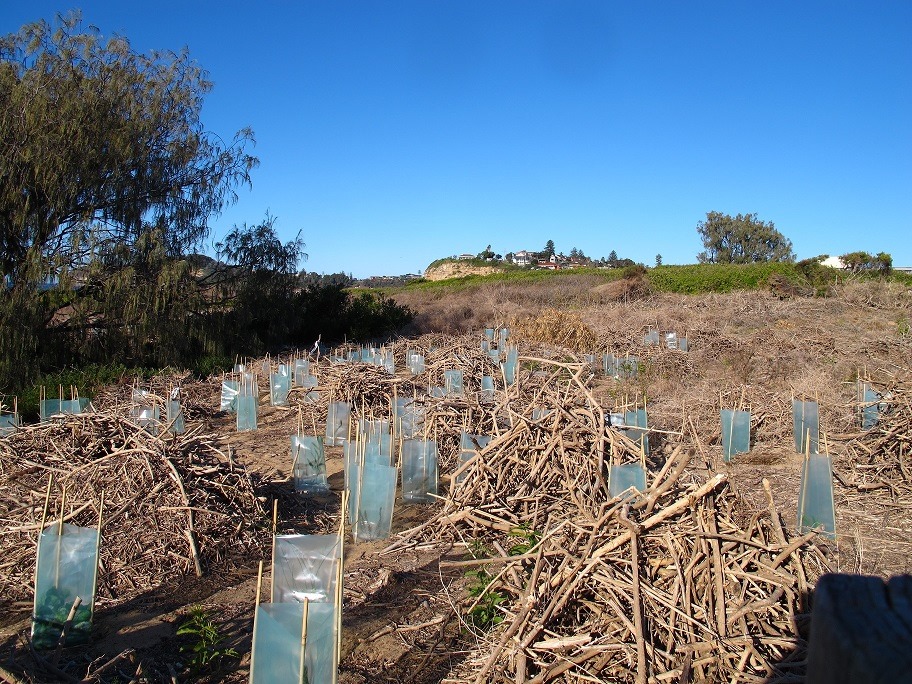 July 2014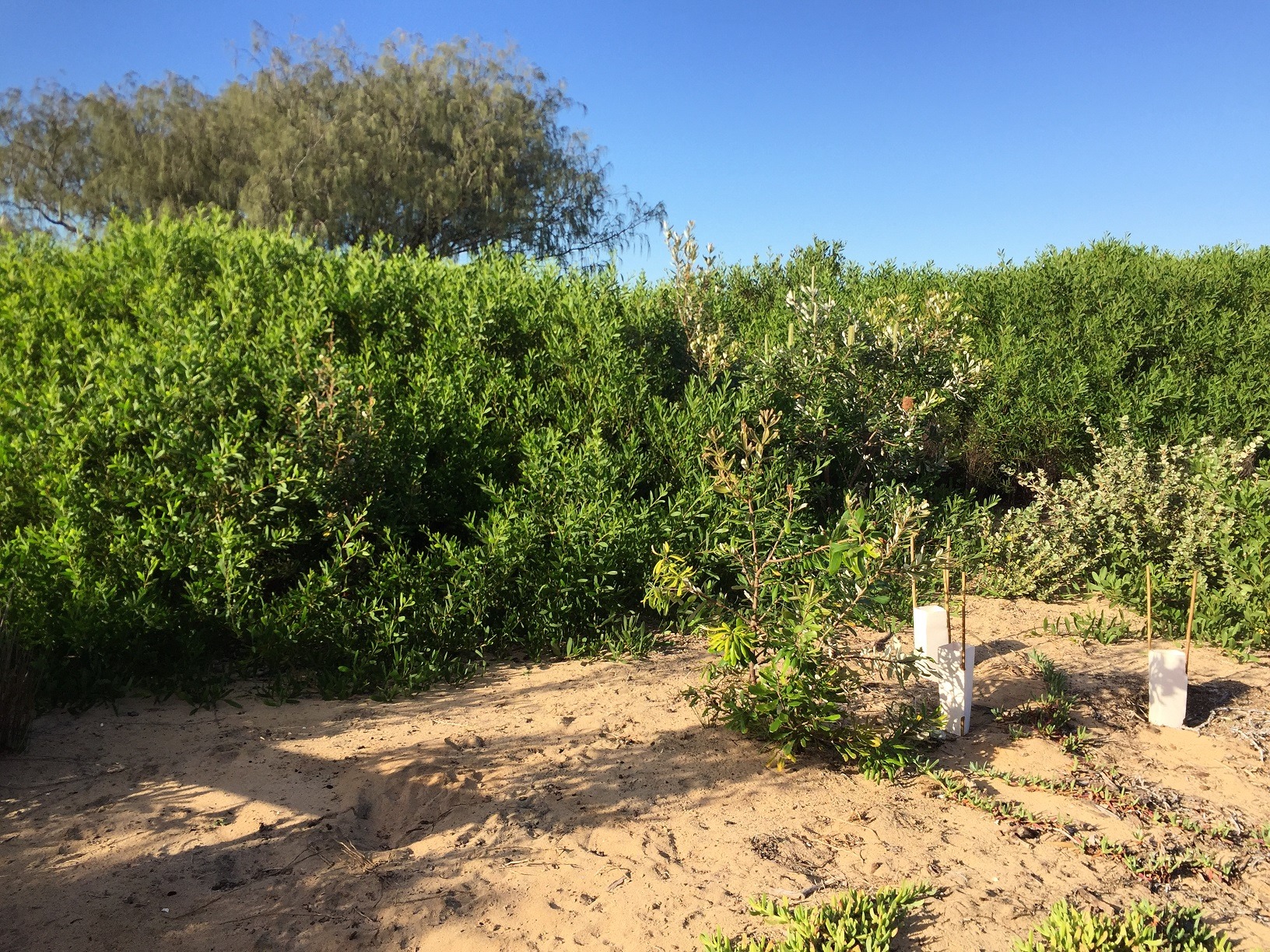 May 2019
Avalon Boomerang Bags Celebrating 4 Years This June
Launched
in June 2016
by Pittwater MP, the Hon Rob Stokes, this grass roots, hands-on group are turning the tide on plastic bags locally. The work that preceded this launch, and all continued to be done since, is a testament to the work done by these volunteers and a community determined to be free of plastic. As well as doing the work to ensure an alternative to plastic,
Avalon Boomerang Bags
members also recently attended a BIG meeting:
NSW Boomerang Bag meeting Sat 25 May 2019 - it's not just about the bag!
Held at Camperdown Commons on Mallett St - a pocket community farm practicing ecological urban farming methods and providing produce to the on site restaurant 'Acre Eatery'.... definitely worth visiting if you are in the area (2 streets from the RPA hospital).
The meeting was run by the amazing co founders of the community Boomerang Bag initiative, Jordyn de Boeur and Tania Potts from Burleigh Heads and the brilliant master of ceremonies Anthony Hill founder of Plastic Pollution Solutions (mission is to educate to engage behavioural change).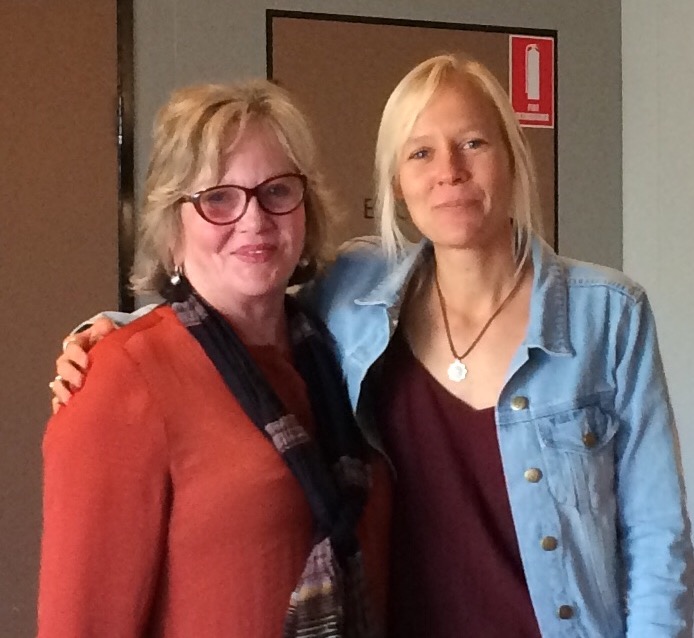 BB community representatives came from Newcastle, Forster/ Tuncurry, Inner West, Berry, Blue Mountains, Milton, Canada Bay and Avalon.
The meeting gave everyone the opportunity to discuss the highlights and challenges which have been uncovered in setting up, running and communicating within the local community groups as well as hearing about the evolution of the BB from its early days to now. The true understanding that Boomerangs in their traditional design do in fact 'not come back' and confirmed by bags not returning are the reasons 'borrow and reuse' has become the logo replacing the 'borrow and bring back' slogan ....perhaps we can change our expectations (but at the same time not lose hope).
Another slight shift in practice was changing the wording around 'Sewing bag' workshops to 'Bag making' workshops to reach a wider audience of potential volunteers.
Fund raising opportunities and insurance issues were also discussed. The strategy of box sponsorships (a' la Avalon) was well received.
Acknowledgement as to why the concept has mushroomed globally from just 3 or 4 communities in just a few years to over 815 communities worldwide today is attributed to the fact that it meets a need in society - the opportunity to connect with other people in our local community and beyond. Apparently Hugh Mackay (renowned Australian social researcher and psychologist) has a high regard for the BB concept in its ability to reach into the community. Of course the environmental issue of reducing single use plastic bags is also a primary reason as well. Evolution and paradigm shifts in society and human relations, attitudes, business practices, utilisation of resources and closed economies were also topics covered.
The day formally ended with a powerful 10 min video interview between Dr Zach Bush and Rich Roll (described by the interviewer as the best monologue ever). Available at:
https://youtu.be/aLaVutWXju0
Dr Zach Bush is an American endocrinologist who brings together human health, environmental degradation, farming practices, science and spiritual transformation onto the one platform.
The meeting was a great experience - creative, interactive and fun - and
lunch was delicious!
Thanks Anne - and to think you apologised for this being "more than a few words" - so great to hear about yours and Laurel's fantastic day.
Look at our freshly painted boxes....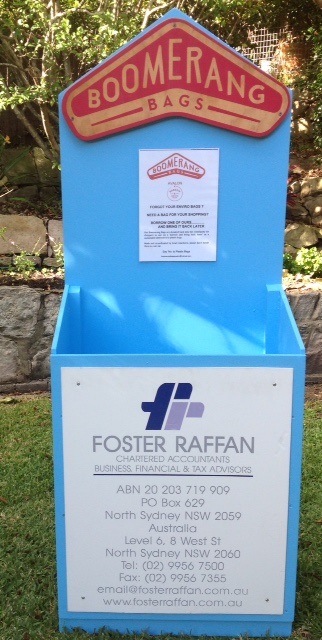 Thanks Ross for maintaining & painting the boxes.
Boomerang Bags are currently located at:
Avalon Village Meats
Herforts Chemist Avalon
Chambers Cellars Avalon
Andrew Blake Real Estate
Johnson Brothers Mitre 10 Avalon
Elvina Ave Supermarket
North Avalon - Porters Liquor
Bilgola-Organics Avenue/Four Square
Clareville Cellars
Thank you to our current box "hosts",
we appreciate you putting them out each day and bringing them in at night.
Diary Dates
Saturday 6th July
- Boomerang Bags Bar-B-Que fundraiser
Hosted by Tanya from Narrabeen Boomerang Bags and Marina from Collaroy Plateau Boomerang Bags, the event will be held at Bunnings Narrabeen. The girls would love a hand, if you can spare some time, please email Marina
collaroyplateau.boomerangbags@gmail.com
Tuesday 9th July - School Holidays
NO regular bag making workshops
Tuesday 9th July - Boomerang Bag meeting 11am
Followed by lunch.
Tuesday 9th July - NAIDOC week
2pm smoking ceremony & author talks Avalon Recreation Centre $5
Tuesday 16th July - School Holidays
NO regular bag making workshops
Friday 19th & Saturday 20th July - Plastic Free July Event
To be held at Avalon Recreation Centre and among other things there will be stalls and a Recycled Fashion Show.
Tuesday 23rd July - Bag making working shops resume
11.30am - 3.30pm Avalon recreation Centre
Come for an hour or come for the day - we're making a difference in so many ways.
Sunday 3rd November - Avalon Market Day
Whale On!
During the past few weeks Readers have reported sighting humpback whales, southern right whales and even minke whales off our coasts, whether spotting them from the shores or from boats while out on the water.
It may be early but the

ORRCA Whale Census Day is scheduled for June 30th this year and this will be the 20th Whale Census

.
For those of you who like spotting whales, this may be an activity you would like to get involved in. Visit HERE.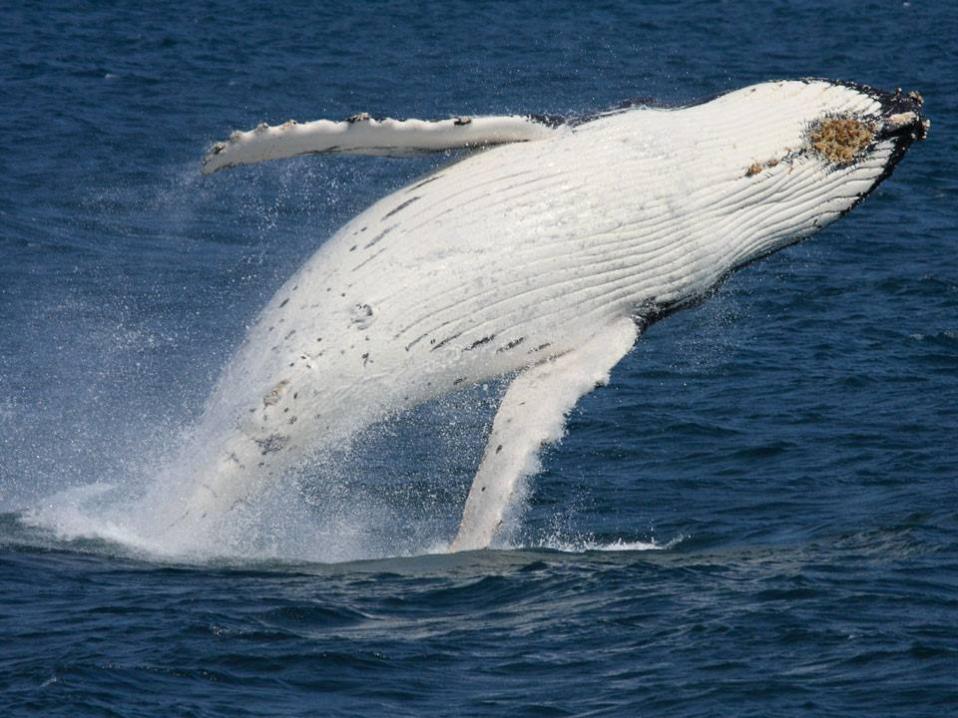 Catch a glimpse of a humpback whale
Visit a coastal NSW national park to spot a humpback whale, as they start their annual migration north.
From May to November 2019, over 30,000 humpback whales will migrate from the cold waters of Antarctica to the warmer waters off north east Australia to mate and give birth before heading south again.
Vantage spots for whale watching include national parks with lookouts, headlands and foreshores.
Southern right and minke whales may also be spotted off the NSW coast during migration season.
Keen whale-watchers can download the free Wild About Whales mobile app, which helps users find the best locations for spotting whales, get real-time notifications of nearby sightings, and record their sightings.
Environment Minister Matt Kean said the app is a great tool for the whole family to learn more about whales, while also contributing to a citizen science project.
"Citizen science volunteers and other organisations such as ORRCA do an amazing job of monitoring the number of whales migrating along the NSW coast each season," Mr Kean said.
Find whale watching vantage points
National Tree Day 2019
National Tree Day started in 1996 and has grown into Australia's largest community tree-planting and nature care event.
It's a call to action for all Australians to get their hands dirty and give back to the community. ​​​
While every day can be Tree Day, we dedicate celebration of Schools Tree Day and National Tree Day to the last Friday and last Sunday in July. In
2019 Schools Tree Day is Friday 26th July and National Tree Day is Sunday 28th July.
Adani is cleared to start digging its coal mine – six key questions answered
June 14, 2019
by Adrian Werner, Professor of Hydrogeology, Flinders University and Matthew Currell, Associate Professor in Environmental Engineering, School of Engineering, RMIT University
There is now nothing standing between Indian mining giant Adani and the coal buried in Queensland's Galilee Basin.
By approving the Adani's groundwater management plan on June 13, the Queensland government has given the final green light to the company's controversial Carmichael coal mine.
What did the Queensland government just approve?
This plan outlines Adani's proposed strategies to protect ecosystems that depend on groundwater, such as the Doongmabulla Springs wetland, which some experts have warned could be destroyed by the project. The plan's approval at a state level removes the final legislative hurdle standing in the mine's way.
Read more: Unpacking the flaws in Adani's water management plan
Didn't the federal government suffer a legal setback this week relating to the mine? Why is the mine still clear to proceed?
On June 12, 2019, in response to a legal challenge by the Australian Conservation Foundation, the federal government conceded in the federal court that it failed to properly consider public submissions in passing judgement on Adani's North Galilee Water Scheme.
This scheme concerns Adani's plans for taking water from the Suttor River to the east of the mine, which will be required for mining operations.
The federal government will now need to reappraise this proposal. But the approval to take river water does not impact Adani's ability to start mine construction.
Has Adani made significant changes to its groundwater plan in light of scientific criticism?
In February 2019, CSIRO and Geoscience Australia advised the Queensland government that they did not consider Adani's groundwater plan adequate for assessing the risk to local springs. They recommended more research drilling, monitoring and analysis, to better understand the source aquifer for the springs.
On June 7, CSIRO and Geoscience Australia responded to a series of questions from the Queensland government. They effectively reiterated their earlier concerns, including that Adani's groundwater model is not fit for the purpose of assessing the mine's likely impacts to the springs.
Among a raft of suggested changes to the groundwater plan, they recommended that Adani make firmer commitments to protecting the springs. However, Adani has not strengthened this part of the plan, and actions required to address impacts to the springs remain vague.
Adani has made some changes to the investigations it is required to complete within one to two years. But there appears to be no new scientific work or findings in the most recent version of the groundwater plan to address scientific uncertainties or flaws in the modelling, as pointed out by CSIRO, Geoscience Australia and others.
Does Adani know where the Doongmabulla Springs water comes from?
No. Adani and the Queensland government seem relatively confident that the source aquifer for the springs is a geological unit called the Clematis Sandstone. But the Queensland government acknowledges that some uncertainty remains. The CSIRO and Geoscience Australia advice makes clear the springs could in fact flow from multiple sources, in agreement with a consortium of other experts. Adani has been asked to determine this during the first two years of the mine's operation.
So have the scientific concerns been satisfied or not?
The final groundwater plan is based on science that has been shown to be questionable and containing crucial errors and data gaps, as indicated in the CSIRO/Geoscience Australia reviews in both February and June 2019. The plan also fails to consider key scientific issues that we raised in collaboration with colleagues from other universities. The shortcomings in the science raised by a range of scientists from multiple universities and agencies will therefore remain unaddressed until after mining activity begins, risking irreversible harm to the Doongmabulla Springs.
We believe that uncertainties in the future groundwater impacts from the mine are high, but could have been addressed if Adani had acted upon the advice it has repeatedly received over the past six years.
After so many government approvals processes, court rulings, and legal challenges, does Adani truly have permission to start digging now?
Yes. Adani's excavations will mark the start of a highly uncertain experiment into the effects of mega-scale disturbance to a natural groundwater flow system and the ecosystems that depend on it. Time will tell whether the benefits of the mine warrant the impacts it will cause.
This article first appeared in
The Conversation
. republished under a Creative Commons licence.
Adani water approval: Original custodians response
June 14, 2019
The decision of the Queensland Government to approve Adani's ground water management plan imperils our sacred Doongmabulla springs and the water essential to our lives.
Draining our water for Adani's massive coal mine will irreparably damage the ecology of our homelands. Without the water, everything will struggle to survive.
The ecology is our home, our Yumba, the locus of creation, the Rainbow Serpent. We are being told we must give this up for a few second-rate jobs in a sunset industry. We are offered a pittance in compensation for the destruction of our lands and waters, and the denial of our fundamental rights.
To add insult to injury, we are coerced into so-called "land use agreements". We are the original sovereign people from that land, and there is no founding agreement with the State, or mining corporations like Adani, that allows them to determine the future of our country without us.
The State does not have our free, prior informed consent. It does not deal with us respectfully as a first nation or recognise our original tribal sovereignty. It interferes with the practice of our culture and ceremony, our law and religion. All of which are deeply and inextricably connected to the water.
We are the water protectors. We want to look after the land for all future generations. We said no to Adani and we will keep saying no. Adani is not welcome in our country.
But again, the Queensland Government simply continues the relentless dispossession of our lands and waters that our people are forced to endure.
We will not be subjected to these actions and stay quiet. We speak for our law on that country and we will speak out against those who would allow its destruction.
We will stand our ground in defence of country.
Wangan and Jagalingou Traditional Owners Council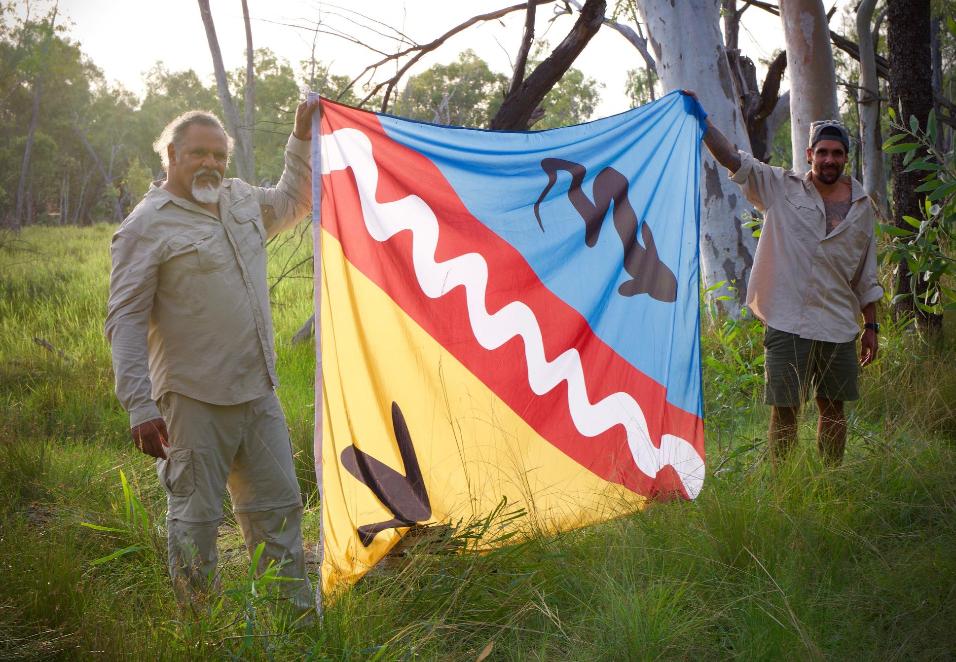 Adani groundwater plan approval flushes farmers' hopes for a fair go
June 13, 2019
Lock the Gate Alliance has condemned the Queensland Government's approval of Adani's deeply flawed Carmichael coal mine Groundwater Dependent Ecosystems Management Plan.
Central Queensland grazier Bruce Currie, whose groundwater will be put at significant risk should the mine be built, said it was a kick in the teeth for all primary producers operating in the Galilee Basin.
The decision also comes at a time when 65 per cent of Queensland is drought declared.
"State and Federal politicians have ignored the scientists and pleas of farmers who are acutely aware of how much damage Adani's mine will have on vital underground water resources, including the Great Artesian Basin," Mr Currie said.
"We are sacrificing sustainable grazing land to greedy multinational mining companies so they can rip our resources out of the earth, and sell it overseas.
"Queensland Premier Annastacia Palaszczuk's rhetoric about supporting people in the bush means nothing if her government ignores farmers and scientists to rush through politically inconvenient and environmentally destructive projects like Adani.
"If this mine is built, there will be increased problems for the government as Adani will cause more catastrophes impacting farmers and the environment that so easily could have been avoided."
Lock the Gate Alliance Queensland spokesperson Ellie Smith said Adani's GDEMP was approved despite criticism from
independent scientists
and concerns over a lack of information from the
CSIRO
.
She said there had been
clear political interference
, and the scientific evidence showed there would be serious damage to underground water systems and unique Great Artesian Basin spring wetlands.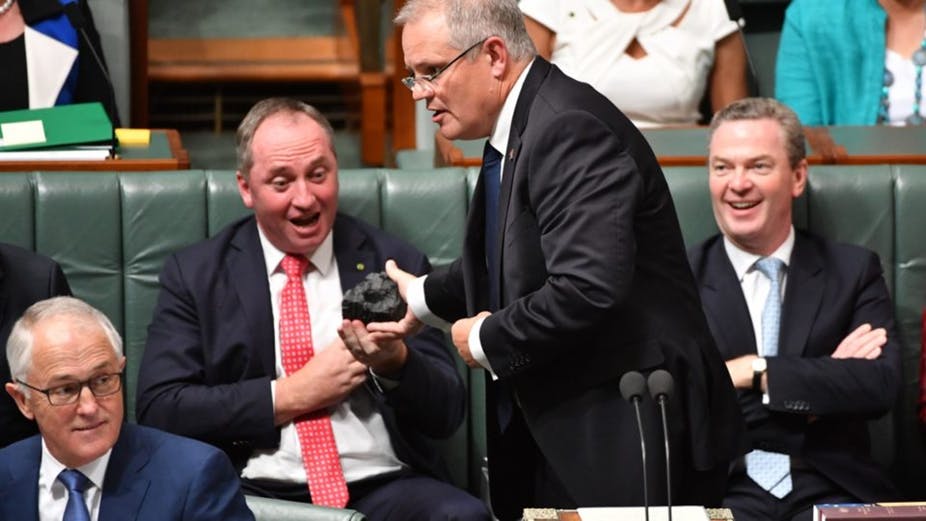 "CSIRO's previous assessment of Adani's water plan was scathing. It said Adani's modeling was not fit for purpose, and contained many errors and unreasonable assumptions. CSIRO warned this plan would fail to protect QLD's precious water resources," she said.
"Adani has also demonstrated through multiple failed attempts at its water plan that it has no idea where the source aquifer is for the ancient and unique Doongmabulla desert springs.
"Scientists are deeply concerned that these springs will dry up should the Carmichael coal mine be built.
"The Queensland community expected the Palaszczuk government to follow the law and science, not cave in to undue pressure from Adani.
"Adani has broken Queensland laws and has shown it can't be trusted. It was only this year fined for allowing the release of coal laden water into the Caley Valley Wetlands on the doorstep of the Great Barrier Reef."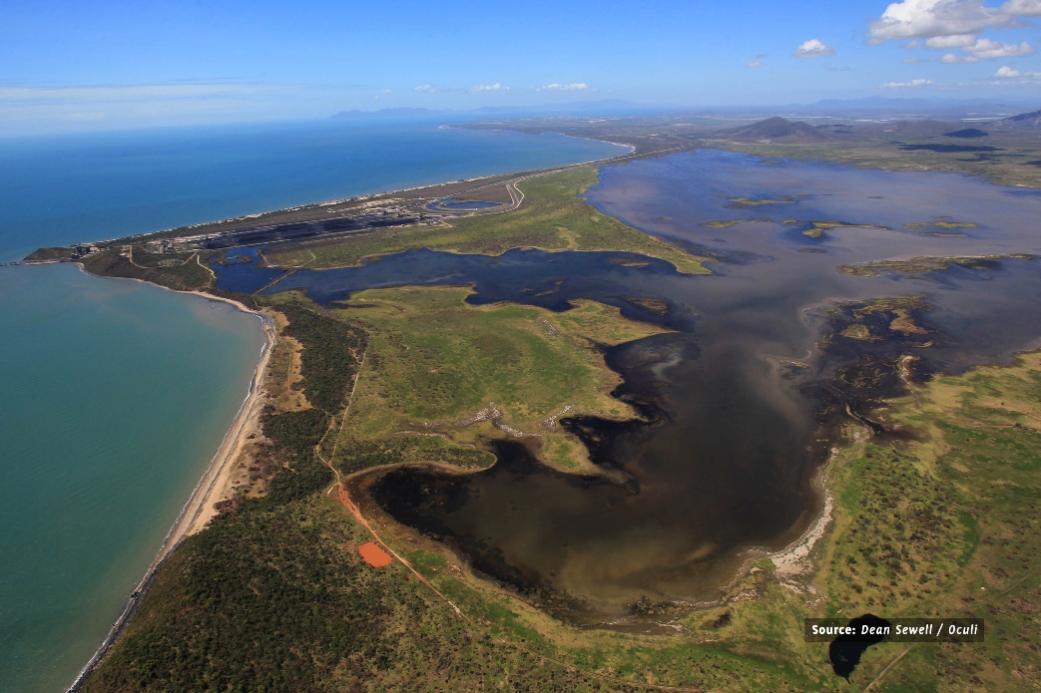 Adani Coal water run-off moving north-west into the wetlands and coal dust on the beaches from the Abbot Point coal loading facility. Photo: Dean Sewell
Where to on Adani?
June 14 2019: by Stop Adani Movement
Adani just got the last environmental approval they need to begin construction. What does that mean and where to from here?
The QLD Government - after intense pressure from Adani and the Murdoch press - has approved Adani's inadequate groundwater plan, which scientists say gives the Doongmabulla Springs an 8/10 chance of extinction, to add to the real-time extinction of the endangered Black-Throated Finch we will likely witness as a result of Adani's inadequate plan to manage its habitat.
What does this mean for Adani and for the millions of Australians who care deeply about stopping this mine?
The fight is far from over, but we need everyone who cares about solving the climate crisis to get involved. Please
sign the pledge
to do what it takes to stop Adani and share it with anyone who might want to sign.
Where is Adani at?
Adani are framing this approval as their green light to start work, off the back of their relentless bullying campaign over the last year to pressure the Queensland Government to sign off. But there are a
number of obstacles
before major work can begin including:
The Wangan and Jagalingou Family Council have said no to Adani five times, and their latest court appeal to Adani's sham Indigenous Land Use Agreement was heard last month by the full bench of the Federal Court. A decision is expected in late August-early September. This press release from W&J provides a general update on their ongoing struggle. You can donate to support their work here.
Adani needs two more federal approvals, and to act on two state requirements, before it can begin mining coal, including Federal approval of the Great Artesian Basin Springs Research Plan and the Rewan Formation Connectivity Research Plan.
The Australian Conservation Foundation's court challenge to the Federal Government's decision to not refer the North Galilee Water Scheme project was successful, which sends that approval process back to the Morrison Government. Lawyers are looking into other possible legal actions including over both the Federal and Queensland Governments' rushed approvals of Adani's groundwater plan.
Adani has not yet clarified who will build the mine, or where the finances are coming from. But we expect that despite many analysts speculating about whether or not the project will stack up financially, in short, any project can become financially viable with enough subsidies from the governments. With the election of governments in Australia and India that support Adani's coal expansion, we need to be on high alert that Adani will be seeking taxpayer handouts. This piece is helpful in understanding some of the dynamics.
While the federal election is being framed by the coal lobby and the Murdoch press as a "mandate for coal and to dig Adani" we know that is far from true. Two thirds of Australians oppose the mine, and plenty of people voted for more climate action all around the country. In places where we worked, there were swings to candidates who stood strongly on platforms to stop Adani and move Australia beyond coal, and away from those who didn't.

So what do we do now?
The #StopAdani movement's goal has always been to protect people from the worsening impacts of the climate crisis by stopping the expansion of coal -- the number one driver of global warming. Our movement has been working to keep Galilee Basin coal in the ground for seven years. The #StopAdani alliance launched in early 2017 after Matt Canavan promised $1 billion of taxpayer funds for the project, and Annastacia Palaszczuk declared the project 'critical infrastructure'. We weren't sure how would win then, but people power stopped that loan and saw Australia's big 4 banks and over 50 financial institutions, insurers and contractors rule out or stop supporting the project.
It's going to be tough, but people power has stopped Adani for seven years, and that's what's going to stop it now.
We can do this - and we need to do it together. Here's what you can do right now:
Our movement is going to use this moment to build a stronger, more powerful movement for climate justice. Because when it comes to solving the climate crisis -- failure is not an option.
Sydney #StopAdani Assembly
After the shock result of the Federal Election it's time for the StopAdani movement to regroup, reflect and re-energise our efforts to stop the mega coal mine once for all.
The StopAdani Assembly is for people from across NSW and ACT to:
deepen connections between the 50+ groups in our region
finalise our evaluation of the election and
get the most up to date analysis on Adani's progress and the options available to stop the mine
discuss and shape the national and local strategies that will help grow an even bigger and boulder movement for climate action.
[We highly recommend attending both days if you can. If you can only attend one, we'd recommend the Saturday.]
Day 1 Saturday 29 June, 9am-5pm
Focussed on evaluating and learning from the unexpected election outcome. Then developing the national and local strategies to #StopAdani and continue building momentum to keep fossil fuels in the ground and a fair transition to clean energy.
Day 2 Sunday 30 June, 9am-3pm
Locking in a timeline of actions, events and community organising for the next 6-12 months. Workshops on key skills we'll need for the work ahead.
ACCOMMODATION: We won't be organising shared accommodation but if you are coming out of town and need accommodation, tick that option on the registration form and we will find a local #StopAdani legend to host you!
TRAVEL: If you are coming from out of town and require travel assistance to attend please tick that box on the
registration form
and we will endeavour to help.
FOOD: Morning tea, lunch and afternoon tea will be provided both days. We'll plan a shared dinner somewhere on the Saturday night.
COST: We don't want cost to be a barrier for anyone attending, but a donation of $10 per day or more if you can afford it will help us cover the costs of catering and hiring the venue.
MORE HERE
Date And Time
Sat., 29/06/2019, 9:00 am –
Sun., 30/06/2019, 3:00 pm AEST
Location
Rex Centre
58-60 MacLeay Street
Potts Point
Federal Environment Minister Approves Adani Water Plan Without CSIRO And Geoscience Australia Concerns Being Addressed: April 2019
Groundwater studies by the CSIRO reveal the modelling used by consultants ahead of the federal government's decision to approve Adani's Carmichael mine "was not suitable to ensure the outcomes" needed to meet Australia's environmental legislation.
"A number of limitations were also identified in the proposed monitoring and management approaches indicating they are not sufficiently robust to monitor and minimise impacts to protected environments," the CSIRO's February 2019 groundwater studies found.
Adani was required to identify the source of the underground aquifer connecting the Great Artesian Basin to the threatened Doongmabulla Springs to the south-west of the mine, it must keep impact on water flowing from those underground bores to under 20 centimetres and it must satisfy protection of the black-throated finch.
The CSIRO is satisfied Adani identified the source of the aquifer.
However, it questions the impact on the Doongmabulla Springs.
In November 2018, Adani's nominated consultants Eco Logical reported the impact on one section of the crucial Doongmabulla Springs was 19 centimetres. That was reported last month in the Brisbane Times.
In February, the CSIRO raised similar concerns and questioned whether the modelling was accurate enough to make detailed predictions.
"In particular, the SEIS model under-predicts groundwater drawdown arising from mine development for the following reasons," the report found.
Specifically, it "questions the accuracy of the 0.19m predicted drawdown at the Doongmabulla Springs complex (DSC) by the SEIS model".
After February 29, the department met with Adani staff to establish a regime of extra testing, with
CSIRO writing a letter
clarifying its support on April 5.
The letter, from CSIRO director Land and Water, Jane Coram, notes some issues "still need to be addressed".
"CSIRO is of the view that Adani's responses should satisfy the recommendations to update the groundwater models and are directed to address the modelling-related issues and concerns raised in our advice, noting that there are still components of that advice that will need to be addressed."
The CSIRO recommended the model used must be recalibrated because when the tests were re-run they predicted "less drawdown at the Doongmabulla Springs Complex (DSC) and more baseflow depletion in the Carmichael River than the (particular-selected) model".
"The model used by the [groundwater management plan] is considered to be the most conservative of the available model scenarios as it predicts the greatest impacts from the mine development in all aquifers.
"However, being the best choice of available model runs for use in the [plan] does not mean that this model run is considered to be fit-for-purpose, as outlined in the following sections."
Despite these specific issues that "still need to be addressed" the federal

environment

minister

, on the eve of the federal

election being announced, thus dissolving Parliament

, approved the Adani water

management

plans with her

interpretation being that Adani may rerun the modelling and address CSIRO and Geoscience Australia's concerns 'within two years of the commencement of coal extraction' - not prior to, but after.
The timing of this week's election announcement means CSIRO and Geosciences Australia will not be able to be questioned over their recent report on the Adani mega mine at Senate Estimates.

Critics this week are likening the approval to
that
commensurate
with the
approvals
given
to the huge
conglomerates
of cotton farmers whose rights to take massive
amounts
of water from the Darling River are cited as one of the main reasons
that
river is now dying.
RMIT hydrology expert Dr Matthew Currell said, "Adani is yet to conduct the detailed science required to identify the springs' source aquifer and its monitoring plans risk potentially missing impacts that cause irreversible damage to them.
"Possible impacts include drying up of spring wetlands and reduced flows of groundwater to spring vents and pools, which could lead to irreversible ecological and cultural damage.
"The CSIRO review identified significant shortcomings with Adani's groundwater model, including that it underestimates the drawdown on the springs and the Carmichael River, and it is very unclear what Adani is going to do in response."
Environment Groups are
appalled
at the announcement, with one, Lock the Gate, calling for the decision to be investigated.
"We need a national corruption body and an urgent investigation into how this deeply flawed approval was granted."
Carmel Flint of Lock the Gate said on Wednesday, April 10th.
"The Prime Minister and the Environment Minister have caved in to pressure from Adani and their political backers in the Liberal National Party, and sold Queenslanders down the river.
"There has been blatant political interference in relation to this issue over the last week, with LNP threats against the Environment Minister and hurried meetings between the Adani CEO with the Prime Minister"
Lock the Gate Alliance spokesperson Carmel Flint said
"Adani's Federal approval effectively requires them to restrict drawdown in the Doongmabulla Springs to 20cm.
"However, in Appendix B of the report, CSIRO states that if hydraulic conductivity values in the groundwater model are adjusted to better reflect expected values, then 'the drawdown at the springs would be greater than 0.2m'.
"Therefore, the CSIRO report foreshadows very strongly that the key restraint contained in the approval to protect the Great Artesian Basin Springs cannot be met."
Ms Flint said, as a result, the rushed decision prior to the election was clearly based on political considerations, not on science.
"The Adani mine puts at risk 187 unique Great Artesian Basin spring wetlands which are vital to graziers and wildlife in Central Queensland.
"Independent water experts have identified glaring failures with the water plan and Adani have still not done the research recommended by Great Artesian Basin spring experts in 2016.
"Minister Price's own department also released new research late last year which showed that there was likely to be much greater losses of groundwater due to mining in the Galilee Basin than predicted by Adani."
"We'd like to see the Federal Labor party commit to review all of Adani's environmental approvals thoroughly if it is elected to government, in light of the appalling political interference by LNP politicians that has dogged this water plan," she said.
The federal environment minister's media release announcing the water approval for Adani goes on record below:
Independent Assessment By CSIRO And Geoscience Australia For Groundwater Management Plans
Media release: 9 April 2019 - The Hon. Melissa Price MP, Minister for the Environment
CSIRO and Geoscience Australia have independently assessed the groundwater management plans for the
Carmichael Coal Mine
and Rail Infrastructure project.
Both CSIRO and Geoscience Australia have confirmed the revised plans meet strict scientific requirements.
Following this independent assessment and the Department of the Environment and Energy's recommendation for approval, I have accepted the scientific advice and therefore approved the groundwater management plans for the Carmichael Coal Mine and Rail Infrastructure project under the Environment Protection and Biodiversity Conservation Act 1999.
This decision does not comprise the final approval for this project.
The Project now requires further approvals from the Queensland Government prior to construction commencing. To date, only 16 of 25 environmental plans have been finalised or approved by the Commonwealth and Queensland Governments with a further 9 to be finalised.
It must meet further stringent conditions of approval from the Commonwealth before it can begin producing coal.
This project has been subject to the most rigorous approval process of any mining project in Australia.
Approvals for the project by the Commonwealth in 2015 and the Queensland State Government in 2016 resulted in the setting of 180 strict conditions to protect the environment.
The Project's water management plans have been thoroughly assessed by the Department of the Environment and Energy, which commissioned independent technical advice from Geoscience Australia and the CSIRO.
That advice identified areas of groundwater modelling, monitoring and management that required further work.
That advice recommended a number of actions, which the Company has accepted in full, including:
A substantial increase of early warning monitoring between the mine and the Doongmabulla Springs using additional deeper bores and an additional bore site to monitor flows
Tightened corrective action triggers requiring an immediate response to any unexpected groundwater impact
Commitments to re-run the model addressing all Geoscience Australia and CSIRO concerns

within two years of the commencement of coal extraction

(noting there are no predicted impacts to nationally protected matters within 15 years).
Geoscience Australia and the CSIRO have provided written assurances that these steps address their recommendations.
The advice from Geoscience Australia and CSIRO has been provided to the Queensland Government.
This process reflects our commitment to ensuring robust environmental protection while balancing the needs of Australia's economy.
This is a commercial project
.
The Australian Government is not providing any financial support to the mine or to its rail project.
Undocumented plant extinctions are a big problem in Australia – here's why they go unnoticed
June 13, 2019
by David Coates
Adjunct Professor and Research Associate, University of Western Australia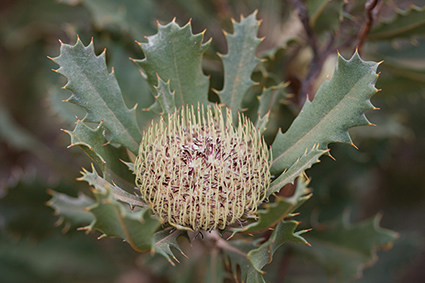 Matchstick banksia (Banksia cuneate). There are only about 500 of these plants left in the wild at 11 different sites, with much of its habitat having been historically cleared for agriculture. Andrew Crawford/Threatened Species Hub
A
recent survey
on the world's plants found a shocking number have gone extinct – 571 since 1750. And this is likely to be a stark underestimate. Not all plants have been discovered, so it's likely other plants have gone extinct before researchers know they're at risk, or even know they exist.
In Australia, the situation is just as dire. The Threatened Species Recovery Hub recently conducted two evaluations that aren't yet published of extinct plants in Australia. They found 38 have been lost over the last 170 years, such as the Daintree River banana (Musa fitzalanii) and the fringed spider-orchid (Caladenia thysanochila).
But uncertainty about the number of plant extinctions, in addition to the 38 confirmed, is an ongoing concern.
Both studies pointed out the actual number of extinctions is likely to be far more than those recognised in
formal lists
produced by the Commonwealth and state and territory agencies.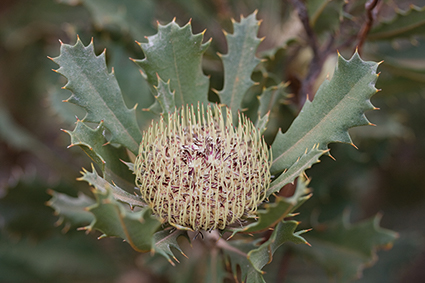 Dark-bract banksia (Banksia fuscobractea) Fewer than 100 plants remain in the wild. It's only found at two road-side sites about 125 km north of Perth. A major cause of the plants decline has been the clearing of the surrounding landscape for agriculture. Andrew Crawford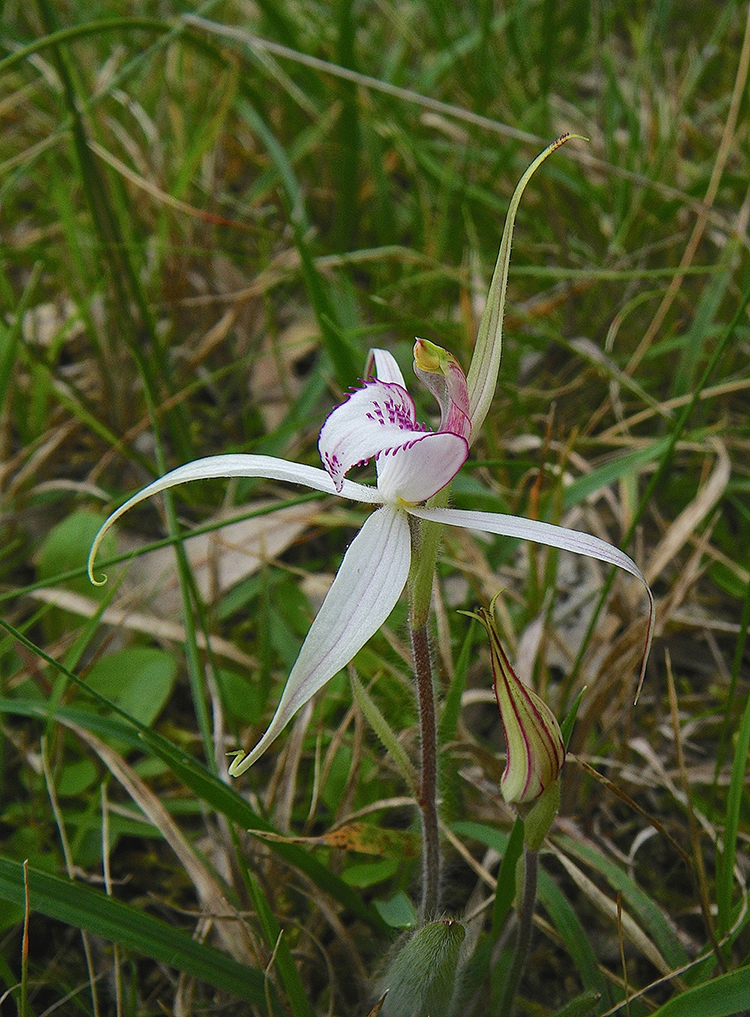 Dwarf spider-orchid (Caladenia pumila). Thought extinct for 80 years then rediscovered 10 years ago. There are only two plants left in the wild. Continuing effort by the native orchid conservation program at the Royal Botanic Gardens Victoria has resulted in approximately six adult plants now in the nursery, bring the world population to almost ten. John Eichler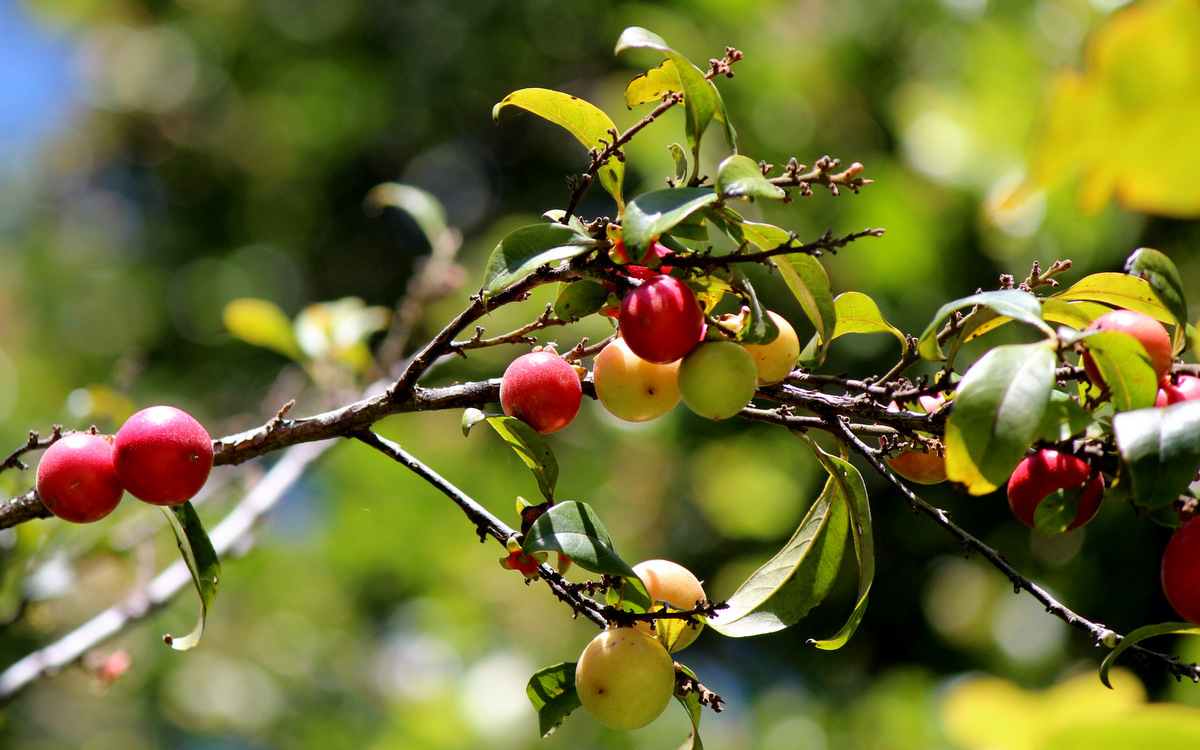 Red-fruited ebony (Diospyros mabacea). A subtropical rainforest tree that often grows near rivers, this plant is found in a few stands around Mullumbimby. Threats include clearing for agriculture and trampling by livestock. Pete the Poet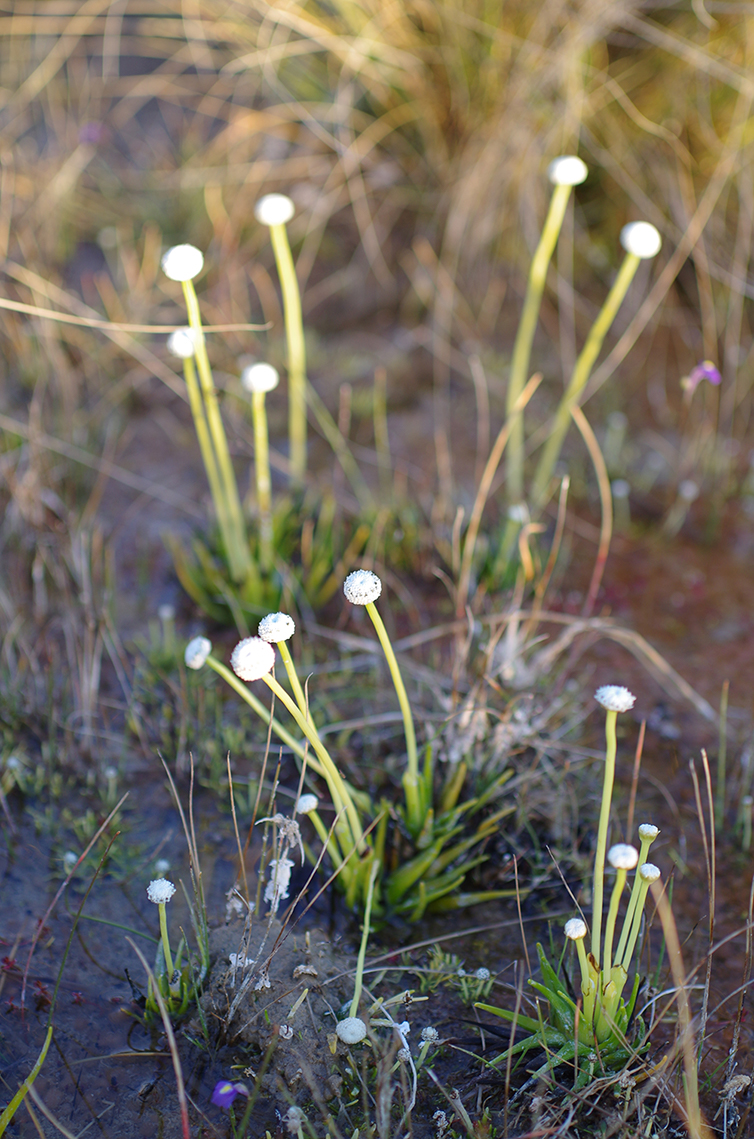 Aloe-leafed pipewort (Eriocaulon aloefoliu). This aquatic plant species is only found at a single spring wetland in central Queensland. Habitat damage by pigs is an ongoing threat to the remaining wetland. Rod Fensham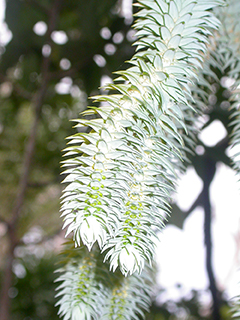 BlueTassel-fern (Phlegmariurus dalhousieanus). A fern which grows attached to trees or rocks, it's found in the Wet Tropics of Cape York. Only a few small populations remain, some core habitat has been lost to urban development. Illegal collection, both by the nursery trade and plant enthusiasts is a key threat to the plant. It has not yet been successfully cultivated by nurseries. Ashley Field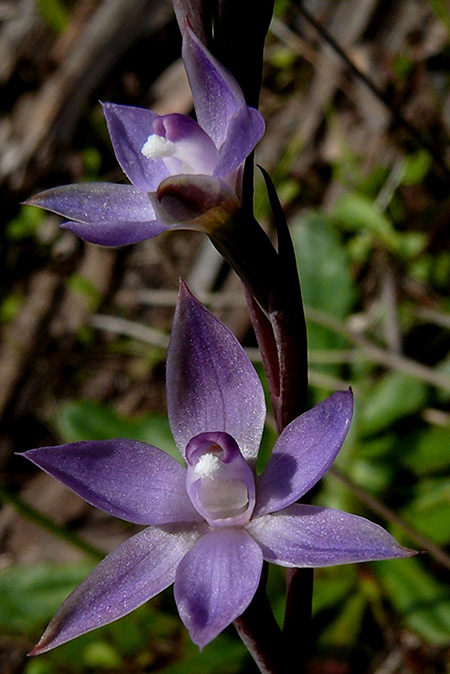 Blue top sun-orchid (Thelymitra cyanapicata). This orchid is known from only one location on the Fleurieu Peninsula south of Adelaide with approximately 130 individual plants. They grow in manna gum swampy woodland. The species was a traditional food resource for local Indigenous people, having an edible underground tuber. Bob Bates

For example, there is still a high rate of discovery of new plant species in Australia. More than 1,600 plants were discovered between 2009 and 2015, and an estimated 10% are still yet to be discovered.
The extinction of Australian plants is considered most likely to have occurred in areas where there has been major loss and degradation of native bushland. This includes significant areas in southern Australia that have been cleared for agriculture and intensive urbanisation around major cities.
Many of these extinct plants would have had very restricted geographic ranges. And botanical collections were limited across many parts of Australia before broad scale land clearing and habitat change.
Why extinction goes undocumented
There is already one well recognised Australian plant extinction, a shrub in Phillip Island (Streblorrhiza speciosa), which was never formally recognised on any Australian threatened species list.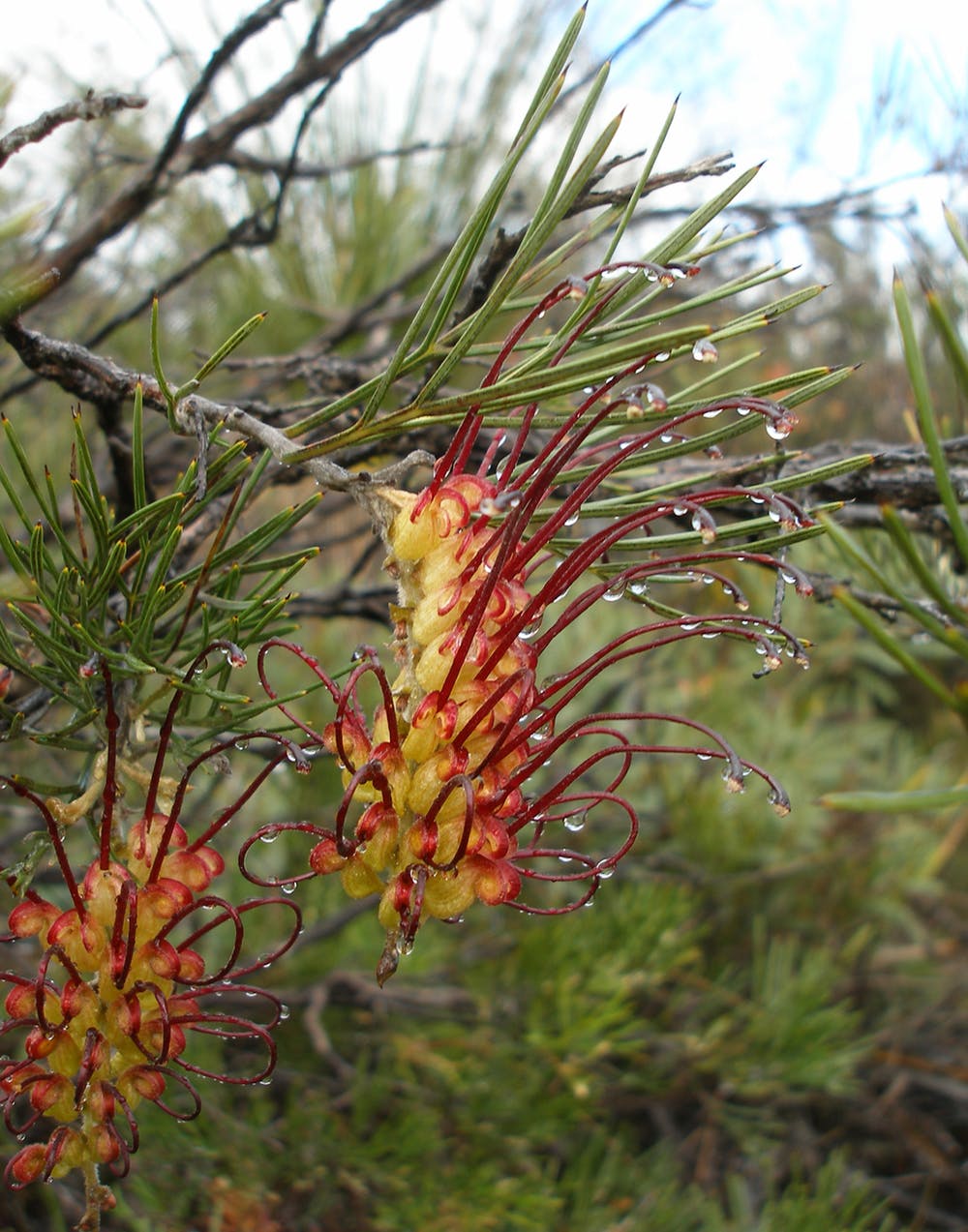 Black magic grevillea (Grevilla calliantha) is known from only six populations within a range of 8 square kilometres. In the wild the species is threatened by frequent fire, habitat loss, invasive weeds, herbicide overspray, grazing animals and phytophthora dieback. Dave Coates
Researchers also note there are Australian plants that are not listed as extinct, but have not been collected for 50 years or more.
While undocumented extinction is an increasing concern, the recent re-assessment of current lists of extinct plants has provided a more positive outcome.
The re-assessment found a number of plants previously considered to be extinct are not actually extinct. This includes plants that have been re-discovered since 1980, and where there has been confusion over plant names. Diel's wattle (Acacia prismifolia), for instance, was recently rediscovered in Western Australia.
A significant challenge for accurately assessing plant extinction relates to the difficulties in surveying and detecting them in the Australian landscapes.
Many have histories associated with fire or some other disturbance. For example, a number of plants spend a significant part of their time as long-lived seeds – sometimes for decades – in the soil with nothing visible above ground, and with plants only appearing for a few years after a fire.
But by far, the greatest reason for the lack of information is the shortage of field surveys of the rare plants, and the availability of botanists and qualified biologists to survey suitable habitat and accurately identify the plants.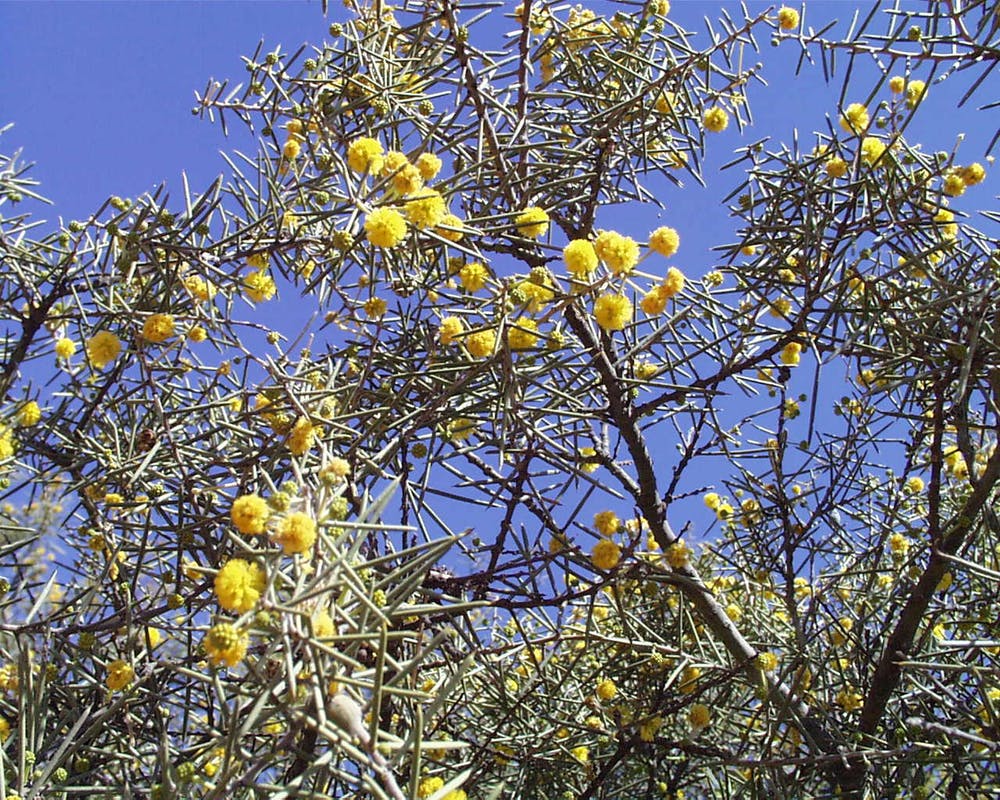 Purple-wood wattle (Acacia carneorum) is slow growing and rarely produces viable seed. Threats are not well understood but grazing by livestock and rabbits is likely to impact on the species. Andrew Denham
What we've learnt
The continuing decline of Australia's threatened plants suggests more extinctions are likely. But there have been important achievements and lessons learnt in dealing with the main causes of loss of native vegetation.
Our understanding of plant extinction processes – such as habitat loss, habitat degradation, invasive weeds, urbanisation, disease and climate change – is improving. But there is still a significant way to go.
One challenge in dealing with the causes of Australian plant extinction is how to manage introduced diseases.
Two plant diseases in particular are of major concern: Phytophthora dieback, a soil-borne water mould pathogen, and Myrtle rust, which is spread naturally by wind and water.
Both diseases are increasingly recognised as threats, not only because of the impact they are already having on diverse native plant communities and many rare species, but also because of the difficulties in effective control.
Two Australian rainforest tree species Rhodomyrtus psidioides and Rhodamnia rubescens were recently listed as threatened under the NSW legislation because of myrtle rust.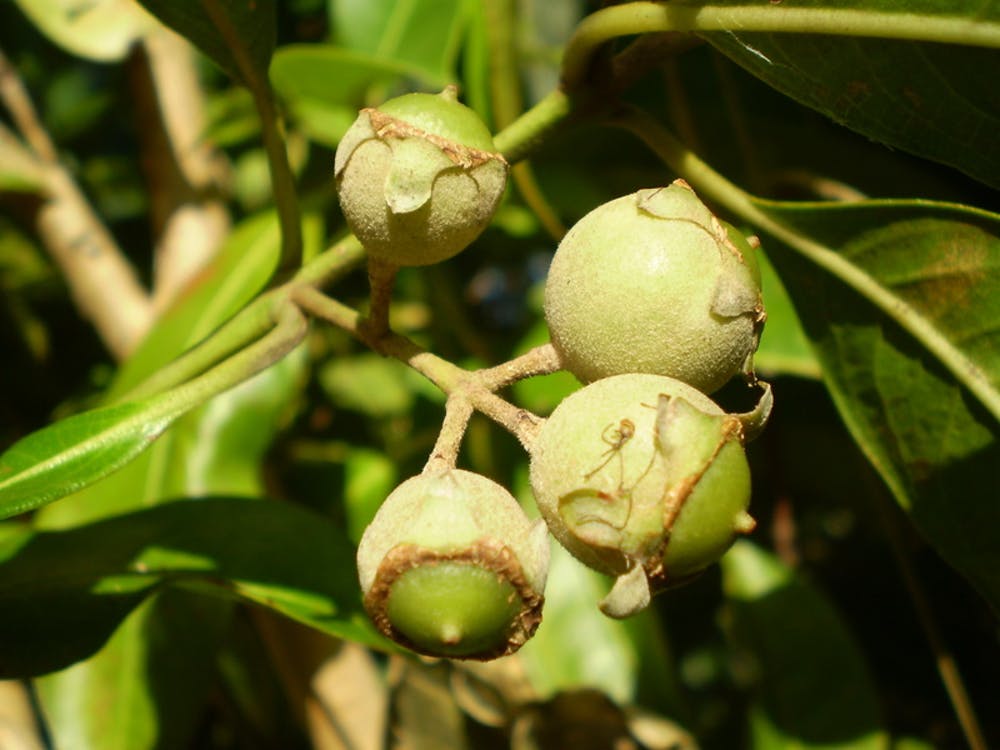 Native guava (Rhodomyrtus psidioides) A tree species around the margins of rainforest between the NSW and the QLD border. The species is has now been listed as Critically Endangered. Surveys of rainforest areas infected with Myrtle Rust found that 50 to 95% of native guava trees were killed by the disease within a few years. Zaareo/Wikimedia
While extinction associated with disease is often rapid, some individual plants may survive for decades in highly degraded landscapes, such as long-lived woody shrubs and trees. These plants will ultimately go extinct, and this is often difficult to communicate to the public.
While individual species will continue to persist for many years in highly disturbed and fragmented landscapes, there is little or no reproduction. And with their populations restricted to extremely small patches of bush, they're vulnerable to ongoing degradation.
In many such cases there is an "extinction debt", where it may take decades for extinction to occur, depending on the longevity of the plants involved.
But it's not all doom and gloom. A recent study found of the 418 threatened Australian plants showing ongoing decline, 83% were assessed as having medium to high potential for bouncing back.
And with long-term investment and research there are good prospects of saving the majority of these plants.
This article first appeared in
The Conversation
. republished under a Creative Commons licence.
Koala drinking stations can reduce impact of climate change
June 5th, 2019: University of Sydney
A long-held view that koalas get all their hydration from eating leaves has been overturned by new research published today from Dr Valentina Mella and colleagues at the University of Sydney.
The study in PLOS ONE offers hope in the fight to conserve this threatened species, with researchers finding that koalas will regularly use artificial water stations, particularly during hot and dry conditions.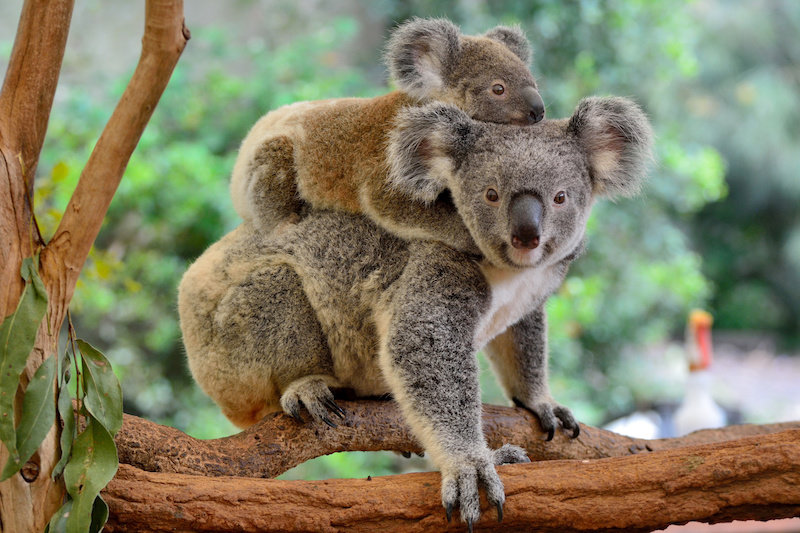 Koalas (stock image). Credit: © Alizada Studios / Adobe Stock

"Drinking stations could help koalas during heat and drought events and might help mitigate the effects of climate change," said Dr Mella from the School of Life and Environmental Sciences.
Dr Mella also said drinking stations could prove a useful strategy to support other arboreal folivores such as gliders and possums in Australia and sloths, lemurs and some monkeys on other continents.
Koala populations along Australia's east coast have been declining due to lost habitat from deforestation, diseases such as chlamydia, attacks from feral animals, fire and vehicle collisions.
The Australian Department of Environment estimates that combined koala populations in Queensland and New South Wales declined from 326,400 in 1990 to 188,000 in 2010, a drop of 42 percent.
However, koalas are also particularly vulnerable to the effects of climate change, suffering heat stress, Dr Mella said, and because the trees they rely on are affected by temperature and rainfall change.
Koalas can't simply eat more leaves to compensate for reduced water content in their favourite food. This is because koalas are limited in their food intake by leaf toxins.
"It is predicted that increased CO2 emissions will increase the level of phenolics and tannins in eucalyptus leaves," Dr Mella said. "This means koalas will need alternative strategies to find water -- and that's where we can help with drinking stations."
Dr Mella has been conducting field work in Gunnedah in western NSW where, in 2009, a heat wave killed an estimated quarter of Gunnedah's koala population.
"We weren't sure if the water stations could be used to mitigate the impact of extreme weather events," Dr Mella said. "But our results clearly show koalas will regularly use these stations to supplement their water needs."
During the first 12 months of the study, Dr Mella and her team recorded 605 visits to 10 pairs of water stations, with 401 of these visits resulting in koalas drinking.
They found that the total number of visits and total time drinking doubled during summer compared to other seasons.
"Frequent access to water may be fundamental for koalas to assist thermoregulation when temperatures are high," Dr Mella said.
Initial findings about koalas' drinking behaviour were announced in 2017 with videos that showed widespread use of water by the iconic mammals, particularly during drier periods.
The release of these findings prompted a successful fundraising campaign at the University to support further research into koala conservation that raised more than $150,000.
Dr Mella's study has influenced the direction of state and national koala research, with water supplementation adopted by the NSW Office of Environment and Heritage, included as a specific feature of the NSW Koala Research Strategy and used by the North West Local Land Services as a central concept to koala management on private properties.
These results also prompted Campbelltown council in Adelaide to install drinking stations for koalas.
"We need to monitor how effective these are -- as the stations can also attract feral animals and predators. Fortunately, we haven't seen any deaths from predators near the drinking stations in Gunnedah," Dr Mella said.
To mitigate this risk, her team has now developed drinking stations that are inaccessible to ground-based predators.
"Our next steps will be to see if disease, such as chlamydia, influences koala drinking behaviour," Dr Mella said. "And we will also monitor individual koalas to examine these drinking behaviours over a longer time period."
Valentina S. A. Mella, Clare McArthur, Mark B. Krockenberger, Robert Frend, Mathew S. Crowther.
Needing a drink: Rainfall and temperature drive the use of free water by a threatened arboreal folivore.
PLOS ONE, 2019; 14 (5): e0216964 DOI:
10.1371/journal.pone.0216964
Are you koalified to report wildlife sightings?
By NSW Office of Environment & Heritage
NSW communities are being asked to share where they have seen wildlife around New South Wales, over the last 2 years, as a new online Community Wildlife Survey launched 24 May.
"We want to know about your sightings of brushtail possums, foxes, platypus, wombats, koalas, spotted-tailed quolls, kangaroos, deer and dingos," said Dr Tom Celebrezze, Science Director, Office of Environment and Heritage.
"Whether you see a possum, a wombat whilst out working, or a koala during your holiday, every sighting helps to understand where in New South Wales these animals are living and how their populations are faring.
"Community wildlife sightings are hugely valuable to researchers and they give local communities a chance to share what is happening with the wildlife in their area.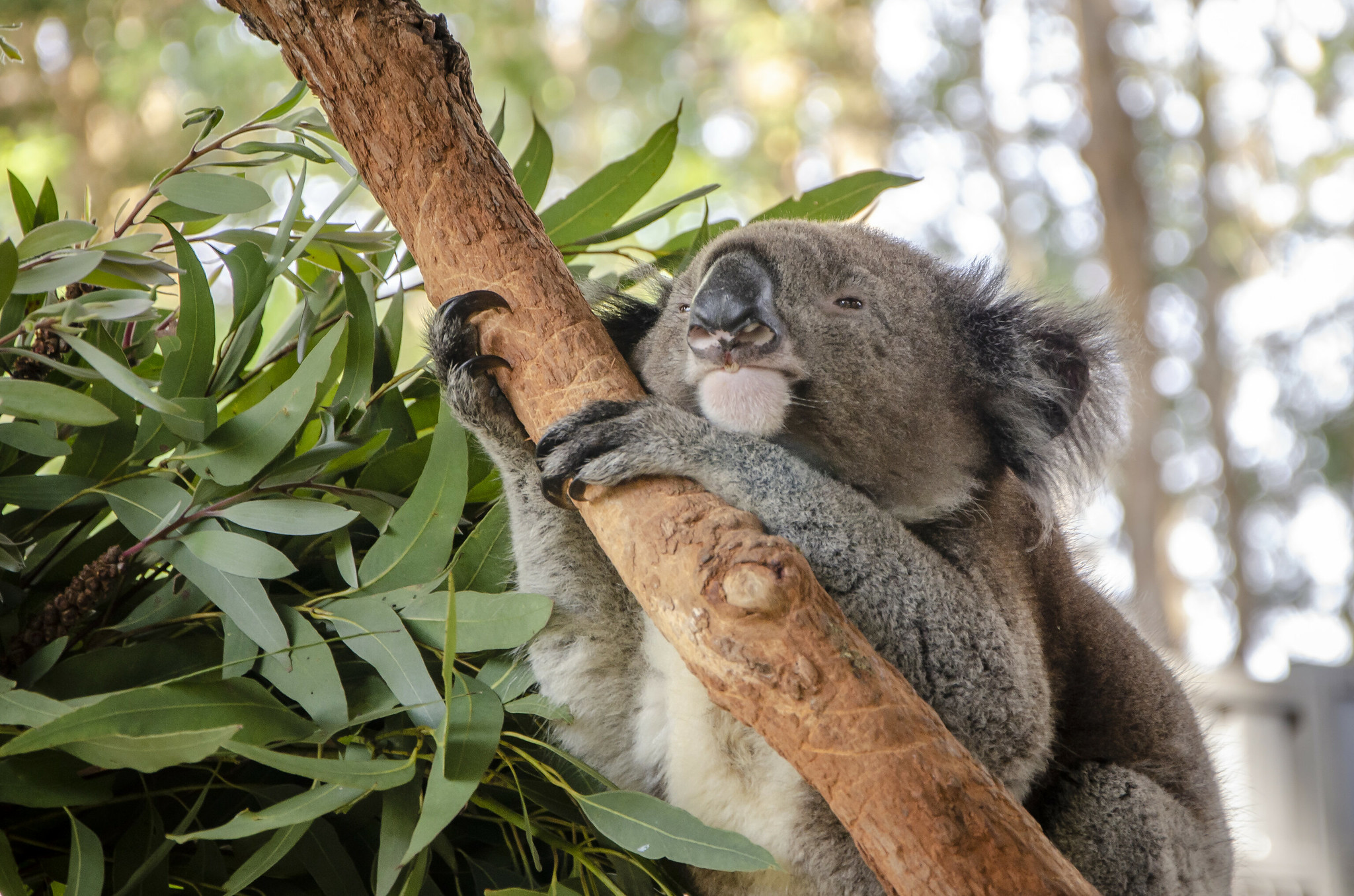 Koala, Macquarie Nature Reserve - Photo credit John Spencer, OEH

"This rich data source helps scientists to get a better view of wildlife across New South Wales and gain a clearer understanding of where these animals are, their health, and any threats," said Dr Celebrezze.
The survey, conducted by the Office of Environment and Heritage (OEH), asks contributors to record sightings of 10 key animals, over the last 2 years, wherever they have been seen across New South Wales.
Mr Celebrezze said the survey also draws on community knowledge, asking contributors if they think populations are increasing, decreasing or staying the same in their local area.
"Scientists will use the data to look at how the populations of the 10 animals have changed since the last survey in 2006," said Dr Celebrezze.
"Back in 2006 more than 16,000 people shared their wildlife sightings and the data generated played a vital role in understanding more about the location and status of animals in New South Wales, helping to shape research and conservation priorities for the State.
"We are keen to get a similar number of survey participants this year, if not more.
"The survey is being funded as part of the $44.7 million NSW Koala Strategy, that will help secure the future of koalas in the wild. Data from this year's survey can help identify sites for priority action under the NSW Koala Strategy as well as forming part of koala monitoring across the State.
"I encourage every NSW resident who has seen one of the 10 animals over the past 2 years in New South Wales, to share their sightings and wildlife information through the survey.
"It only takes 10 to 20 minutes to complete. It's a great opportunity to help build knowledge about wildlife in your local area," said Dr Celebrezze.
Access the new wildlife survey here: Community wildlife survey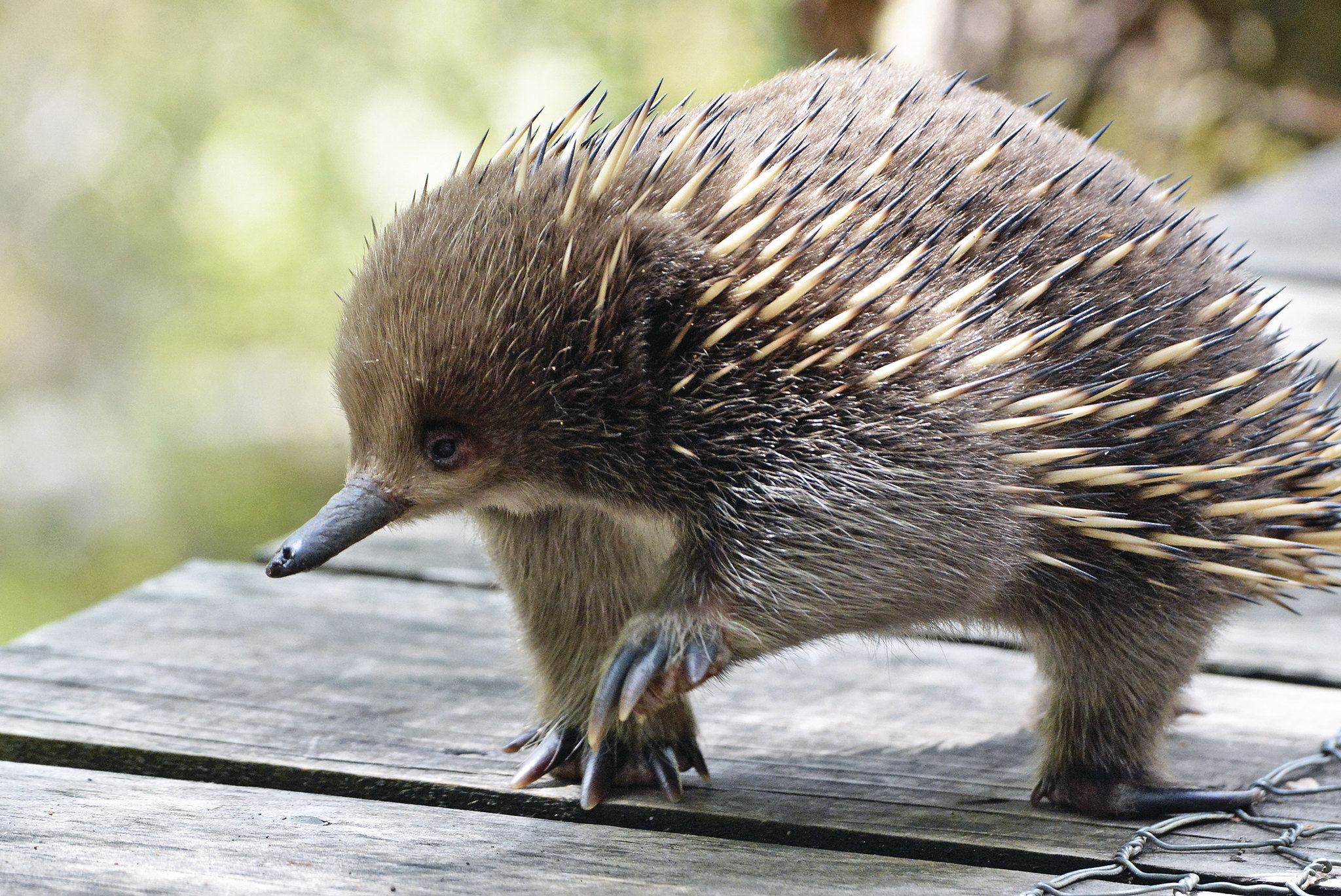 Short Beaked Echidna. Photo credit Sharon Wormleaton, OEH
Organics Collections grants now open
Applications are now open for Round 7 of the Organics Collections grants.
Aims
This eight-year, $27 million program funds new or improved local council household kerbside collection services for food and garden organics, including collection systems for garden only, food waste, or a combination of both.
How to apply
Grants of up to $1.3 million are available for bins, kitchen caddies and education for councils (or groups of councils) to introduce new food and garden waste collection services. Funding is also available for trials and system roll outs for source separated organics collections in multi-unit dwellings.
Businesses and councils with projects that involve collection of food waste from businesses are also eligible for funding, with up to $500,000 available for 50% of the cost of collection vehicles, bins and expert advice.
Applications close at 3pm on 27 June 2019.
Archie's Pittwater Clean Up
I am a Seabin Ambassador, I started this campaign because I want to take a stand against ocean plastics!
My goal is to raise enough money to bring a minimum of 20 Seabins to Pittwater NSW as I want to give The Northern Beaches the opportunity to reduce its plastic pollution impact on the ocean. Its amazing how much accidental rubbish comes down our creeks and into our waterways
I need your help to raise money to buy the Seabins a revolutionary ocean cleaning technology which is essentially a floating rubbish bin that operates 24/7 catching all floating debris in the water.
The Seabin helps clean the ocean of floating debris which in turn creates cleaner oceans and we all benefit from this in one way or another. I mean, who really wants to swim in pollution? Not me that's for sure!
Did you know that 300 million tons of plastic are produced in the world every year, half of which is for single use products, from this more than 8 million tons of plastic is dumped into our oceans every year. We need to do something about it and now with the purchase of a Seabin we can all participate and make a difference!
Join me and my campaign to help ensure cleaner oceans!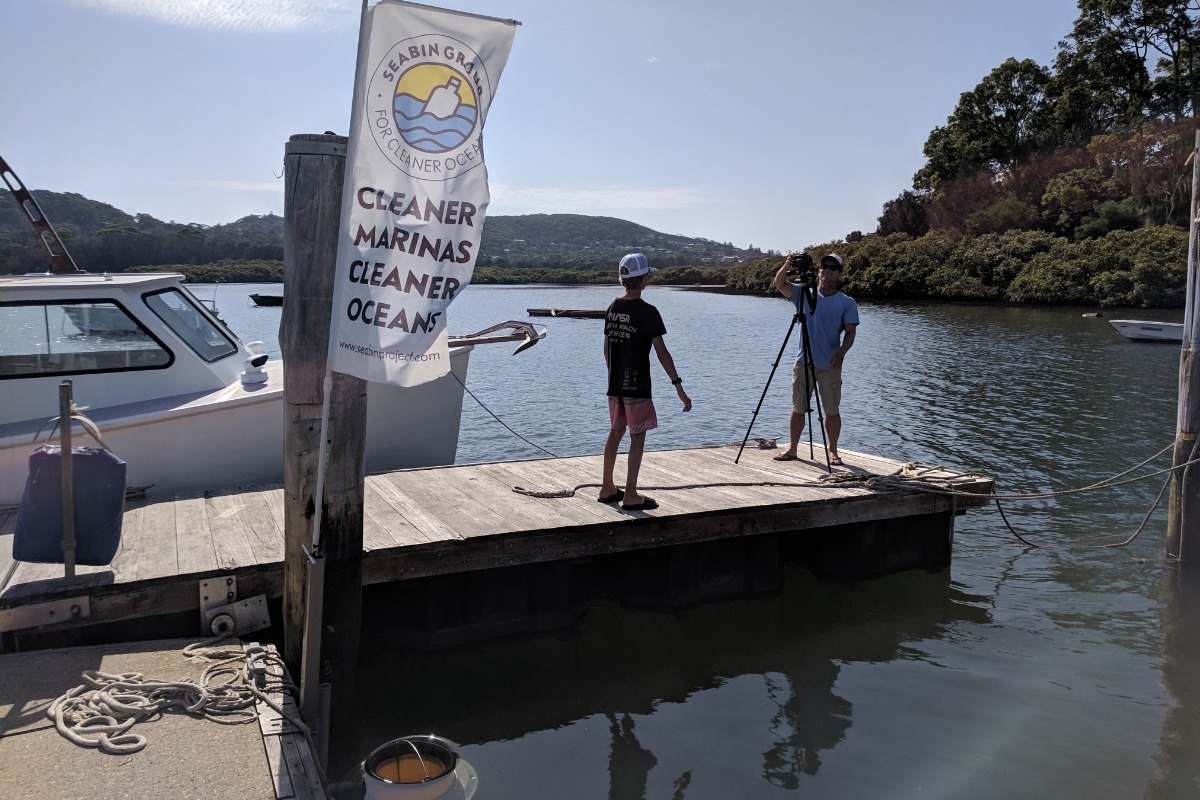 What's a Seabin?
The Seabin is a floating rubbish bin that is located in the water at marinas, docks, yacht clubs and commercial ports.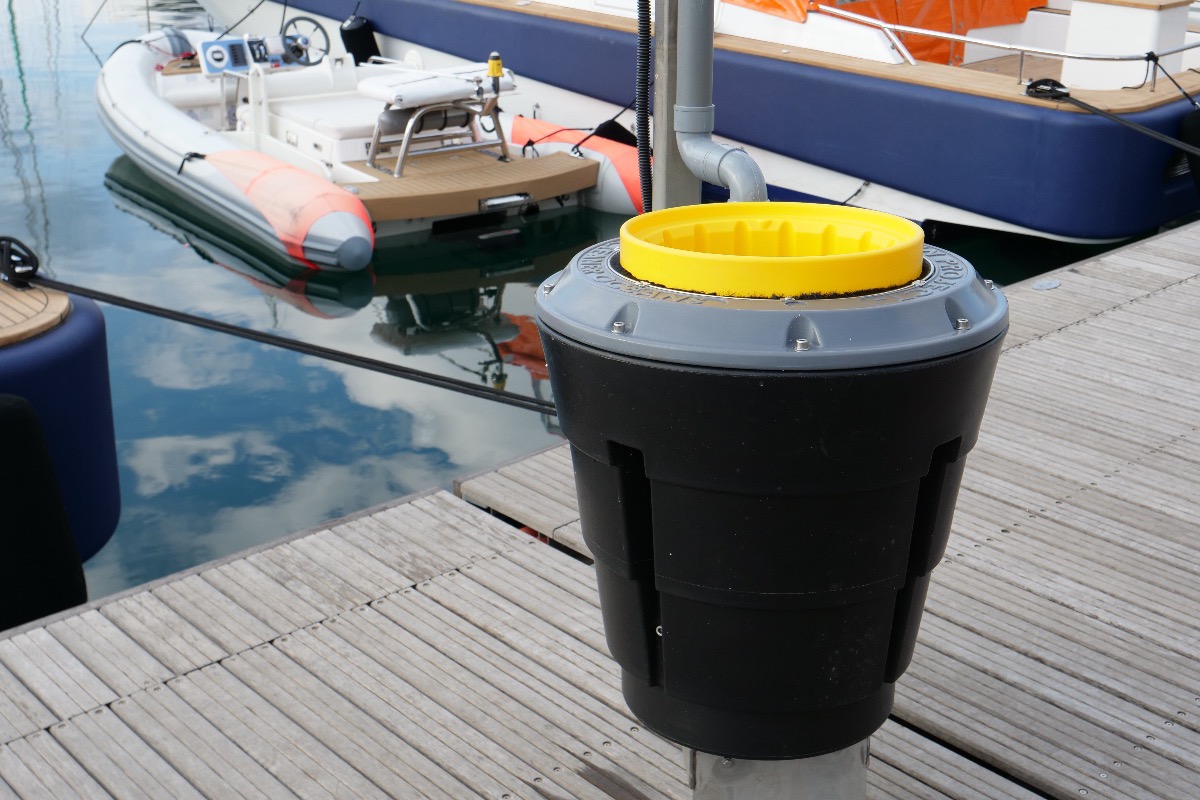 The Seabin can catch an average of 3.9kgs of floating debris per day which adds up to 1.4 tons per year. (depending on weather conditions and debris volumes) The Seabins is catching large plastic bags, bottles, plastic straws, coffee cups, food wrappers, surface oils and micro plastics down to 2 mm small.
How can a Seabin contribute to cleaner oceans?
The Seabin contributes to cleaner oceans by removing 1.4 tons of floating debris per unit per year. The location of the Seabin in marinas is ideal and where it matters most, close to the source of entry for floating debris. Ports and Marinas are perfect locations to stop floating debris from entering the open ocean and ocean plastics are also brought in by wind and currents.
Are the Seabins a danger to marine life?
The fish According to the team at Seabin, stay away from the surface of the water where the Seabin sucks in the water. They are deterred by the force of the water current. If there are swarms of jellyfish or bait fish it is recommended that the Seabins are turned off until the swarms pass. If a fish was to accidentally go into the Seabin, it would be caught in the Seabin and stay submerged in water until the marina staff retrieve the filter and throw the fish still alive back into the water.
How does it work?
Water is sucked in from the surface and passes through a catch bag inside the Seabin, with a submersible water pump capable of displacing 25.000 LPH (liters per hour). The water is then pumped back into the marina leaving litter and debris trapped in the catch bag to be disposed of properly.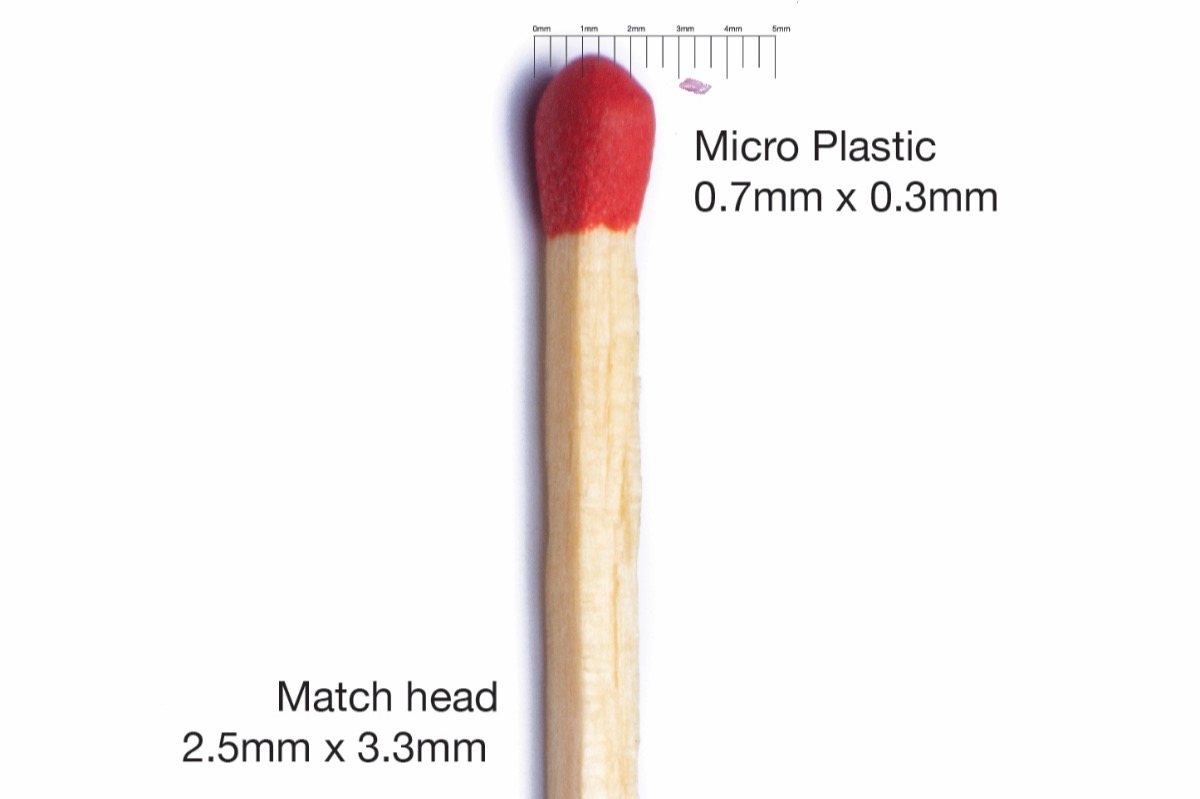 Who is responsible for the Seabin?
This is the best part of it all, the marina will be the one responsible for the upkeep of the Seabins and also they will be paying for the energy consumption of the Seabin which is around $2 - $3 a day.
The marina enjoys a cleaner marina and the rest of us and the marine life enjoy cleaner oceans with less floating debris polluting our oceans!
Seabins part of a whole solution
Seabins whole solution is Technology, Education, Science, Research and Community. The reason for this is that Technology alone is not the solution to stopping ocean plastics, education is the real solution.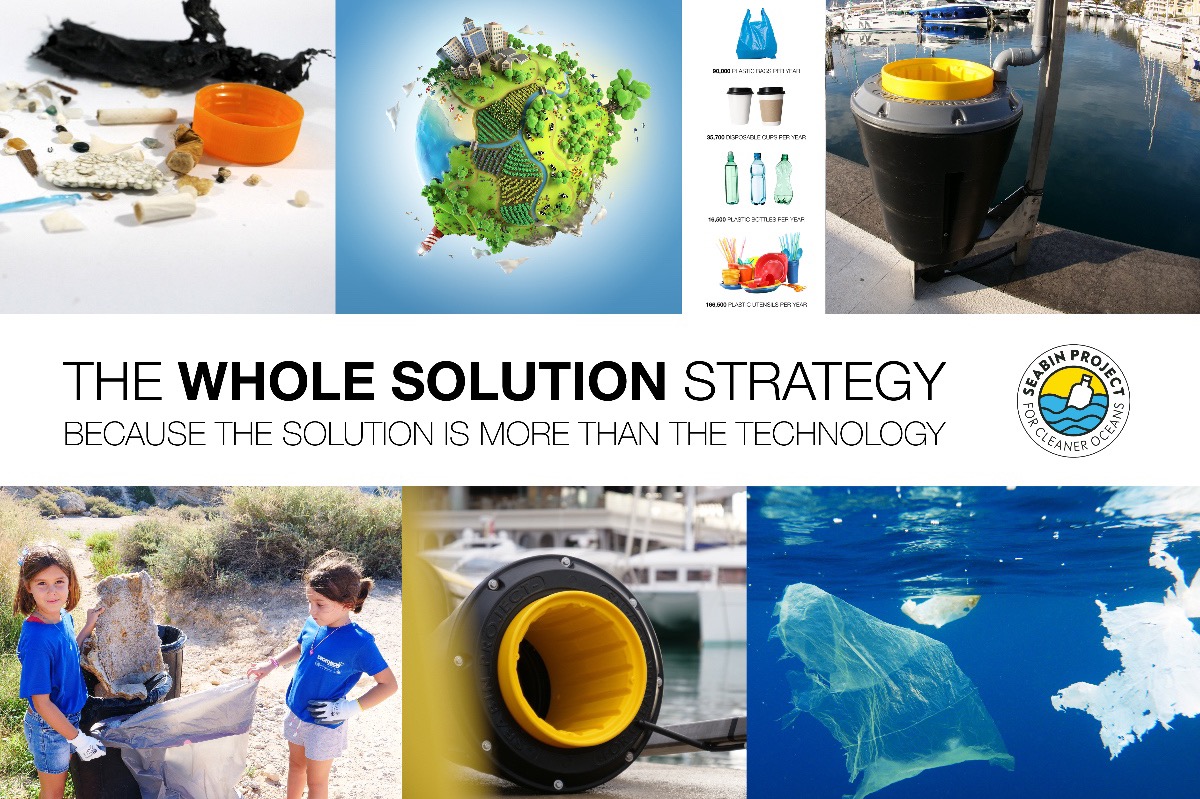 Great! Can our local community be involved also?
Yes! The team at Seabin have interactive programs and lessons designed for schools, community and youth to interact with the Seabins and have over 2000 school students engaged around the world, this is something that we can do locally also with support from the team at Seabin Project.
What will we be doing if we participate in these programs?
You would be joining an international community contributing important data and feedback on ocean plastics to the Seabin central data base. Renowned scientists, universities and environmental agencies are all a part of the programs also.
The lessons range from identifying ocean plastics to data collection of what the Seabins are catching weekly. The data collection is a very easy activity and where we can all see the measurable impact of debris the Seabins are taking out of the water in all weather conditions.
It's as simple as counting how many plastic bags, plastic particles, food wrappers and then noting it down on a spreadsheet or app. Weather conditions and location information is also entered into the data base.
How can you help our campaign and make a difference in the world?
Every contribution to this crowdfunding campaign helps, be it $1 or $50 dollars, it all adds up and bring us closer to our goal.
Even if you cannot afford a donation, please help by sharing this campaign with your friends and family on social media. The more people that know about the campaign the better!
Thanks everyone for taking the time to check out our campaign!
FOR CLEANER OCEANS!
Archie
FAQS SHEET
Seabin Project FAQs
Q: Can someone pay out the crowdfunding campaign goal?
A: Yes! We need help! The more money we can raise, the more Seabins we can buy.
Q: Why crowdfund a Seabin?
A: Until now, the Seabins were not for the everyday person to purchase because marinas ports and yacht clubs are the target market for Seabin Group. This is a way where everyday people can give something back to the oceans.
Q: How do Seabins work in tidal areas?
A: Seabins at present are designed for floating docks and pontoons. The Seabins move up and down with the tide on the floating dock.
Q. How are the pumps run?
A. The pumps are currently electric, and around $2-$3 a day to run.
Q: When are the Seabins available?
A: Depending on your countries location, Seabins will be available Feb 2019.
Q: Do any fish get sucked into the Seabins? What about smaller marine life?
A: There is a possibility of fish to enter the Seabins, however in the last 2 years of development, the Seabins have only caught a handful of small bait fish. Most of which have been thrown back into the water alive. The fish simply stay away from the flow of water entering the Seabin and with the current fine tuning of the Seabin, the risk is now minimal.
Q: I don't have any money to donate, how can I help?
A: Don't worry! Your amazing anyways and thanks for even contacting us. We need help to share this project around with any media we can. Social media platforms like Facebook, Instagram, Twitter, websites, bloggers. Also with newspapers, magazines, tv, radio and journalists. Also friends and family!
Green Team Beach Cleans 2018!
The Green Team is back for 2019!
It has been estimated that we will have more plastic than fish in the ocean by 2050...These beach cleans are aimed at reducing the vast amounts of plastic from entering our oceans before they harm marine life.
Anyone and everyone is welcome! If you would like to come along, please bring a bucket, gloves and hat. Kids of all ages are also welcome!
The Green Team is a
Youth-run, volunteer-based environment initiative from Avalon, Sydney. Keeping our area green and clean.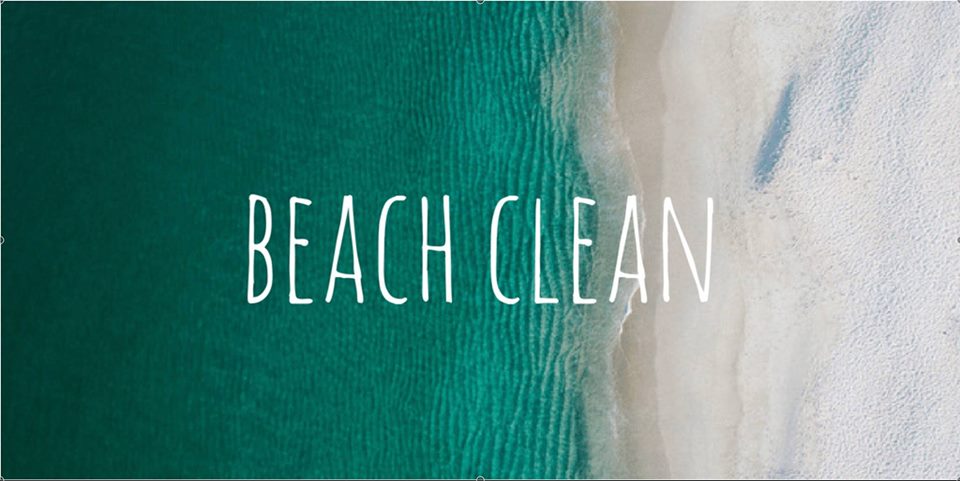 Create a Habitat Stepping Stone!
Over 50 Pittwater households have already pledged to make a difference for our local wildlife, and you can too! Create a habitat stepping stone to help our wildlife out. It's easy - just add a few beautiful habitat elements to your backyard or balcony to create a valuable wildlife-friendly stopover.
How it works
1) Discover: Visit the website below to find dozens of beautiful plants, nest boxes and water elements you can add to your backyard or balcony to help our local wildlife.
2) Pledge: Select three or more elements to add to your place. You can even show you care by choosing to have a bird appear on our online map.
3) Share: Join the Habitat Stepping Stones Facebook community to find out what's happening in the natural world, and share your pics, tips and stories.
What you get
• Enjoy the wonders of nature, right outside your window. • Free and discounted plants for your garden. • A Habitat Stepping Stone plaque for your front fence. • Local wildlife news and tips. • Become part of the Pittwater Habitat Stepping Stones community.
Get the kids involved and excited about helping out! www.HabitatSteppingStones.org.au
No computer? No problem -Just write to the address below and we'll mail you everything you need. Habitat Stepping Stones, Department of Environmental Sciences, Macquarie University NSW 2109. This project is assisted by the NSW Government through its Environmental Trust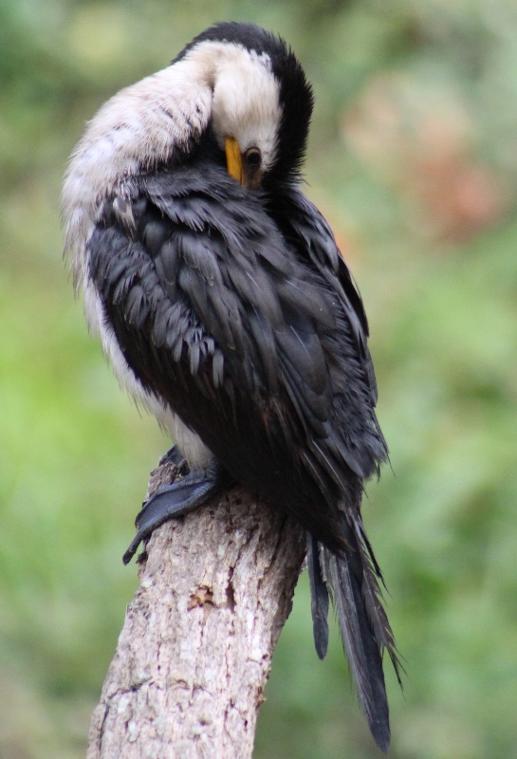 Living Ocean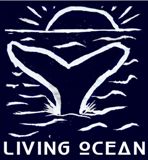 Living Ocean was born in Whale Beach, on the Northern Beaches of Sydney, surrounded by water and set in an area of incredible beauty.
Living Ocean is a charity that promotes the awareness of human impact on the ocean, through research, education, creative activity in the community, and support of others who sustain ocean health and integrity.
And always celebrating and honouring the natural environment and the lifestyle that the ocean offers us.
Our whale research program builds on research that has been conducted off our coastline by our experts over many years and our Centre for Marine Studies enables students and others to become directly involved.
Through partnerships with individuals and organizations, we conceive, create and coordinate campaigns that educate all layers of our community – from our 'No Plastic Please' campaign, which is delivered in partnership with local schools, to film nights and lectures, aimed at the wider community.
Additionally, we raise funds for ocean-oriented conservation groups such as Sea Shepherd.
Donations are tax-deductable
Newport Community Gardens
Anyone interested in joining our community garden group please feel free to come and visit us on
Sunday at 10am at the Woolcott Reserve in Newport!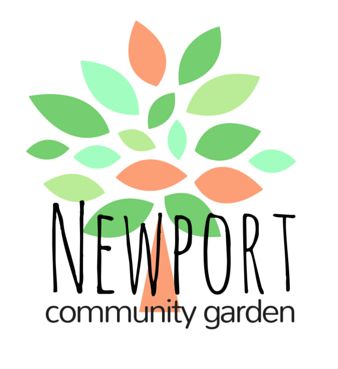 Avalon Preservation Association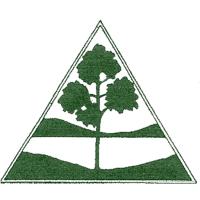 The Avalon Preservation Association, also known as Avalon Preservation Trust. We are a not for profit volunteer community group incorporated under the NSW Associations Act, established 50 years ago. We are committed to protecting your interests – to keeping guard over our natural and built environment throughout the Avalon area.
Membership of the association is open to all those residents and/or ratepayers of Avalon Beach and adjacent areas who support the aims and objectives of our Association.
Permaculture Northern Beaches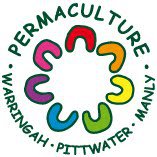 Manly • Warringah • Pittwater | Sydney
Permaculture Northern Beaches (PNB) is an active local group based on Sydney's Northern Beaches. Our parent body is Permaculture Sydney North.
PNB hold monthly permaculture related events on the 4th Thursday of each month at 7:15pm at the Nelson Heather Community Centre, Banksia Room, 5 Jacksons Rd, Warriewood
Report illegal dumping
NSW Government
The RIDonline website lets you report the types of waste being dumped and its GPS location. Photos of the waste can also be added to the report.
The Environment Protection Authority (EPA), councils and Regional Illegal Dumping (RID) squads will use this information to investigate and, if appropriate, issue a fine or clean-up notice. Penalties for illegal dumping can be up to $15,000 and potential jail time for anybody caught illegally dumping within five years of a prior illegal dumping conviction.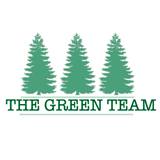 The Green Team
Profile
This Youth-run, volunteer-based environment initiative has been attracting high praise from the founders of Living Ocean as much as other local environment groups recently.
Creating Beach Cleans events, starting their own, sustainability days - 'action speaks louder than words' ethos is at the core of this group.
Avalon Boomerang Bags
Avalon Boomerang Bags was introduced to us by Surfrider Foundation and Living Ocean, they both helped organise with the support of Pittwater Council the Recreational room at Avalon Community Centre which we worked from each Tuesday. This is the Hub of what is a Community initiative to help free Avalon of single use plastic bags and to generally spread the word of the overuse of plastic.
Find out more and get involved.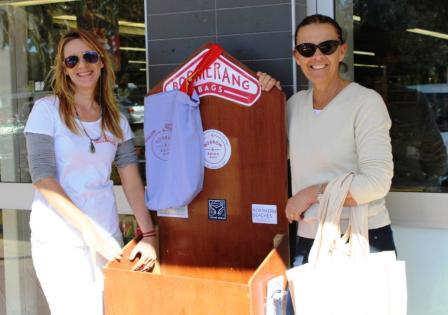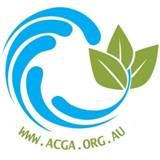 Avalon Community Garden

Community Gardens bring people together and enrich communities. They build a sense of place and shared connection.
Avalon Community Garden is a community led initiative to create accessible food gardens in public places throughout the Pittwater area. Our aim is to share skills and knowledge in creating fabulous local, organic food. But it's not just about great food. We also aim to foster community connection, stimulate creative ideas for community resilience and celebrate our abundance. Open to all ages and skills, our first garden is on the grounds of Barrenjoey High School (off Tasman Road). Become part of this exciting initiative to change the world locally.
Wildlife Carers and Organisations in Pittwater: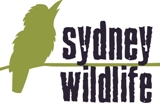 Sydney Wildlife rescues, rehabilitates and releases sick, injured and orphaned native wildlife. From penguins, to possums and parrots, native wildlife of all descriptions passes through the caring hands of Sydney Wildlife rescuers and carers on a daily basis. We provide a genuine 24 hour, 7 day per week emergency advice, rescue and care service.
As well as caring for sick, injured and orphaned native wildlife, Sydney Wildlife is also involved in educating the community about native wildlife and its habitat. We provide educational talks to a wide range of groups and audiences including kindergartens, scouts, guides, a wide range of special interest groups and retirement villages. Talks are tailored to meet the needs and requirements of each group.
Found an injured native animal? We're here to help.
Keep the animal contained, warm, quiet and undisturbed. Do not offer any food or water. Call Sydney Wildlife immediately on 9413 4300, or take the animal to your nearest vet. Generally there is no charge. Find out more at: www.sydneywildlife.org.au

Southern Cross Wildlife Care was launched over 6 years ago. It is the brainchild of Dr Howard Ralph, the founder and chief veterinarian. SCWC was established solely for the purpose of treating injured, sick and orphaned wildlife. No wild creature in need that passes through our doors is ever rejected.
People can assist SCWC by volunteering their skills ie: veterinary; medical; experienced wildlife carers; fundraising; "IT" skills; media; admin; website etc. We are always having to address the issue of finances as we are a non commercial veterinary service for wildlife in need, who obviously don't have cheque books in their pouches. It is a constant concern and struggle of ours when we are pre-occupied with the care and treatment of the escalating amount of wildlife that we have to deal with. Just becoming a member of SCWC for $45 a year would be a great help. Regular monthly donations however small, would be a wonderful gift and we could plan ahead knowing that we had x amount of funds that we could count on. Our small team of volunteers are all unpaid even our amazing vet Howard, so all funds raised go directly towards our precious wildlife. SCWC is TAX DEDUCTIBLE.
Find out more at: southerncrosswildlifecare.org.au/wp/
Pittwater's Environmental Foundation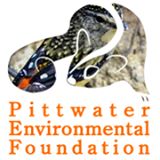 Pittwater Environmental Foundation was established in 2006 to conserve and enhance the natural environment of the Pittwater local government area through the application of tax deductible donations, gifts and bequests. The Directors were appointed by Pittwater Council.
About 33% (about 1600 ha excluding National Parks) of the original pre-European bushland in Pittwater remains in a reasonably natural or undisturbed condition. Of this, only about 400ha remains in public ownership. All remaining natural bushland is subject to encroachment, illegal clearing, weed invasion, feral animals, altered drainage, bushfire hazard reduction requirements and other edge effects. Within Pittwater 38 species of plants or animals are listed as endangered or threatened under the Threatened Species Act. There are two endangered populations (Koala and Squirrel Glider) and eight endangered ecological communities or types of bushland. To visit their site please click on logo above.
Avalon Boomerang Bags 2019
WORKSHOPS are held Tuesdays during the school term
at the Avalon Recreation Centre 11.30 - 3.30pm
Everyone is welcome; come for an hour or come for all 4, we'll even provide a cuppa and guaranteed laughs. Non-sewers also very useful.
Pop in with your excess fabric donations or spare enviro bag donations. We also sell our very handy Boomerang Bag coffee cups, stainless steel drink bottles and other enviro products and of course, our "Bought to Support" bags.
These two koalas lost their mothers to deforestation
I call on you to urgently end the deforestation and land-clearing crisis by making potential koala habitat, threatened species habitat, and other high-conservation-value areas off limits to clearing, and by repealing the land-clearing codes.
I also urge you to invest in a restoration and conservation fund and deliver the world-class mapping, monitoring, and reporting the community expects.
Newport Community Garden: Working Bee Second Sunday of the month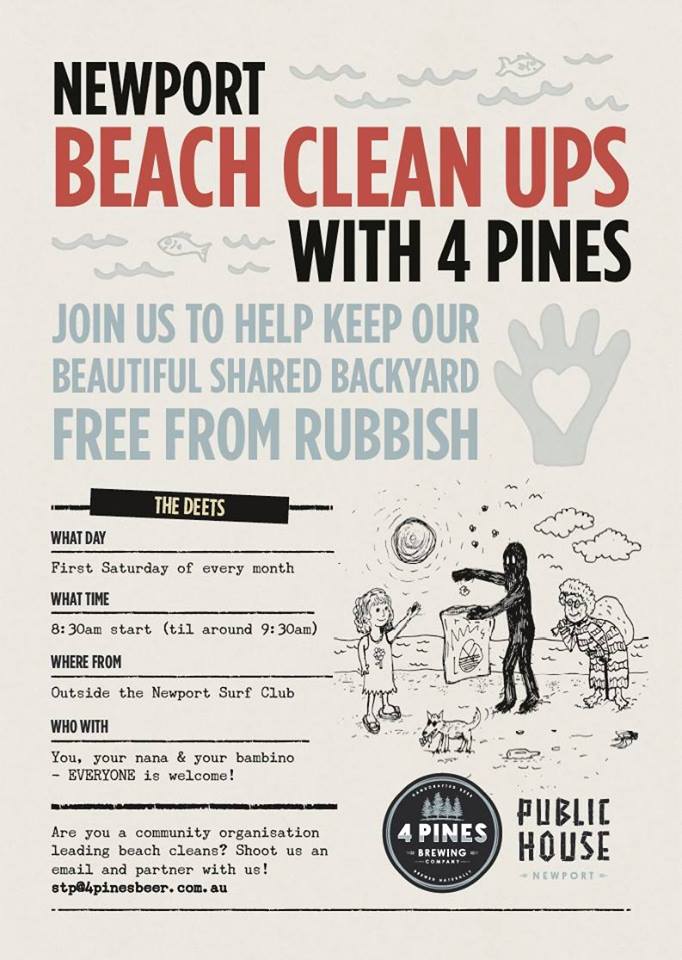 4 Pines Brewery Newport will be providing up-cycled malt bags from the brewery to store the trash and keep it from our shores.
Do you get a beer?
Absolutely! 4 Pines will hand out tokens to participants which will be redeemable for a fresh cold beer back at Public House.
Bushcare in Pittwater
For further information or to confirm the meeting details for below groups, please contact Council's Bushcare Officer on 9970 1367
BUSHCARE SCHEDULES
Where we work Which day What time

Avalon
Angophora Reserve 3rd Sunday 8:30 - 11:30am
Avalon Dunes 1st Sunday 8:30 - 11:30am
Avalon Golf Course 2nd Wednesday 3 - 5:30pm
Careel Creek 4th Saturday 8:30 - 11:30am
Toongari Reserve 3rd Saturday 9 - 12noon (8 - 11am in summer)
Bangalley Headland 2nd Sunday 9 to 12noon

Bayview
Winnererremy Bay 4th Sunday 9 to 12noon

Bilgola
North Bilgola Beach 3rd Monday 9 - 12noon
Algona Reserve 1st Saturday 9 - 12noon
Plateau Park 1st Friday 8:30 - 11:30am

Church Point
Browns Bay Reserve 1st Tuesday 9 - 12noon
McCarrs Creek Reserve Contact Bushcare Officer To be confirmed

Clareville
Old Wharf Reserve 3rd Saturday 8 - 11am

Elanora
Kundibah Reserve 4th Sunday 8:30 - 11:30am

Mona Vale
Mona Vale Beach Basin 1st Saturday 8 - 11am
Mona Vale Dunes 2nd Saturday+3rd Thursday 8:30 - 11:30am

Newport
Bungan Beach 4th Sunday 9 - 12noon
Crescent Reserve 3rd Sunday 9 - 12noon
North Newport Beach 4th Saturday 8:30 - 11:30am
Porter Reserve 2nd Saturday 8 - 11am

North Narrabeen
Irrawong Reserve 2nd Saturday 2 - 5pm

Palm Beach
North Palm Beach Dunes 3rd Saturday 9 - 12noon

Scotland Island
Catherine Park 2nd Sunday 10 - 12:30pm
Elizabeth Park 1st Saturday 9 - 12noon
Pathilda Reserve 3rd Saturday 9 - 12noon

Warriewood
Warriewood Wetlands 1st Sunday 8:30 - 11:30am

Whale Beach
Norma Park 1st Friday 9 - 12noon

Western Foreshores
Coopers Point, Elvina Bay 2nd Sunday 10 - 1pm
Rocky Point, Elvina Bay 1st Monday 9 - 12noon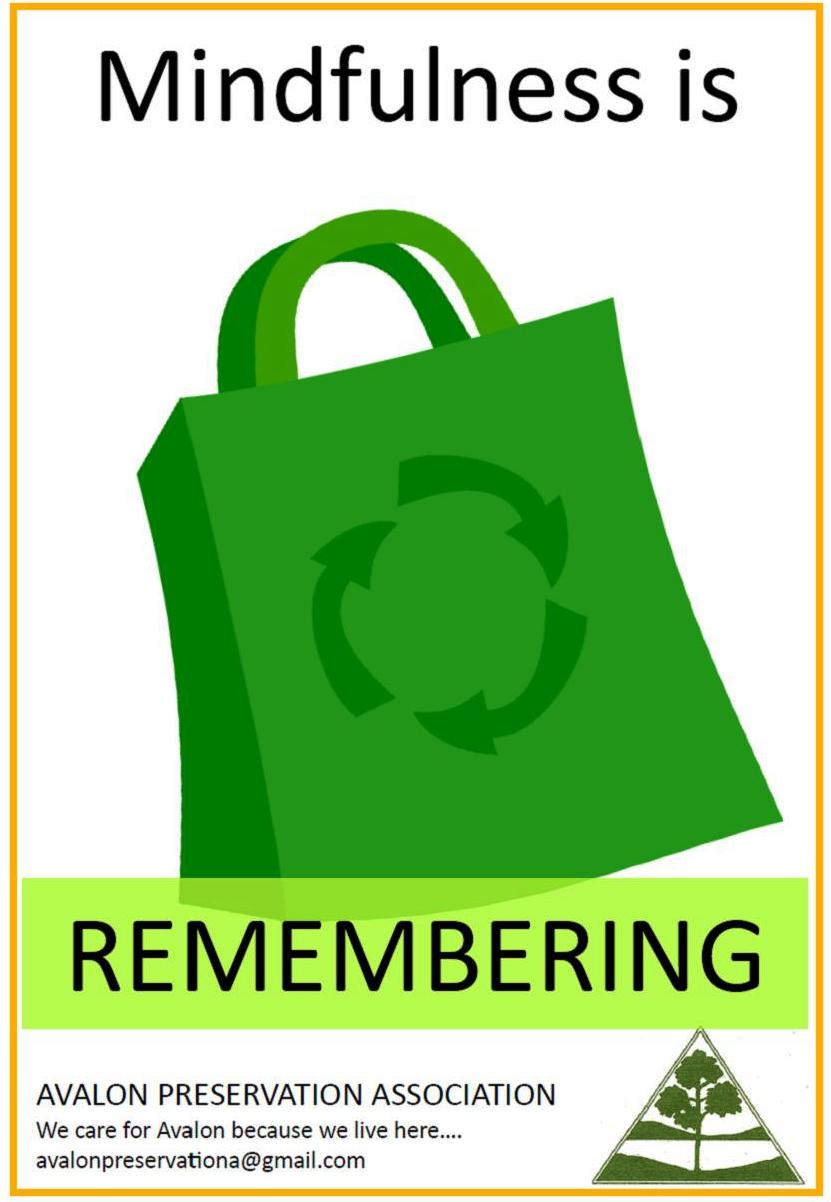 Permaculture Northern Beaches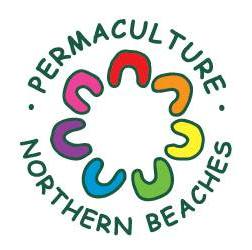 Want to know where your food is coming from?
Do you like to enrich the earth as much as benefit from it?
Find out more here:

What Does PNHA do?
About Pittwater Natural Heritage Association (PNHA)
With urbanisation, there are continuing pressures that threaten the beautiful natural environment of the Pittwater area. Some impacts are immediate and apparent, others are more gradual and less obvious. The Pittwater Natural Heritage Association has been formed to act to protect and preserve the Pittwater areas major and most valuable asset - its natural heritage. PNHA is an incorporated association seeking broad based community membership and support to enable it to have an effective and authoritative voice speaking out for the preservation of Pittwater's natural heritage. Please contact us for further information.
Our Aims
To raise public awareness of the conservation value of the natural heritage of the Pittwater area: its landforms, watercourses, soils and local native vegetation and fauna.




To raise public awareness of the threats to the long-term sustainability of Pittwater's natural heritage.




To foster individual and community responsibility for caring for this natural heritage.




To encourage Council and the NSW Government to adopt and implement policies and works which will conserve, sustain and enhance the natural heritage of Pittwater.



Act to Preserve and Protect!
Email: pnhainfo@gmail.com Or click on Logo to visit website.
Think before you print ; A kilo of recycled paper creates around 1.8 kilograms of carbon emissions, without taking into account the emissions produced from transporting the paper. So, before you send a document to print, think about how many kilograms of carbon emissions you could save by reading it on screen.
Friends Of Narrabeen Lagoon Catchment Activities

Bush Regeneration - Narrabeen Lagoon Catchment
This is a wonderful way to become connected to nature and contribute to the health of the environment. Over the weeks and months you can see positive changes as you give native species a better chance to thrive. Wildlife appreciate the improvement in their habitat.
Belrose area - Thursday mornings
Belrose area - Weekend mornings by arrangement
Contact: Phone or text Conny Harris on 0432 643 295
Wheeler Creek - Wednesday mornings 9-11am
Contact: Phone or text Judith Bennett on 0402 974 105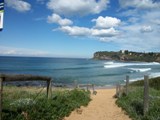 "I bind myself today to the power of Heaven, the light of the sun, the brightness of the moon, the splendour of fire, the flashing of lightning, the swiftness of wind, the depth of the sea, the stability of the earth, the compactness of rocks." - from the Prayer of Saint Patrick