Important community event: 3D Seismic testing planned for australia's east coast
From Living Ocean
The Federal Government have given approval for intense 3D seismic testing along the East Coast approximately from Newcastle to Woy Woy. This 500 sq.km PEP11 site, a very short distance from Sydney's Northern Beaches, is in the direct migratory path of the Humpback whales Megaptera novaeanglia, and home to dolphins, turtles and a myriad of marine life.
Science-based evidence shows that ocean noise, such as sonar and seismic testing, has potentially wide ranging and devastating impacts on whales, dolphins and many, as yet not studied forms of marine life.
To raise awareness in our community of the proposed testing and its potential impact, Northern Beaches ocean-based conservation group, Living Ocean, have partnered with Newcastle group 'Save Our Coast'. Together they are hosting a screening of the award-winning documentary, 'Sonic Sea', followed by a discussion with a panel of subject matter experts to allow the public to learn more. Experts including economist, Matt Koch and marine biologist, Libby Eyre and more, will be on hand to answer questions. The moderator is Rowan Hanley - Northern Beaches Council Eco Awards winner 2018.
This will take place on Wednesday 13 February at 7pm at Avalon Beach Cinema, 2107. Tickets are free but are limited and must be pre booked here: https://bit.ly/2RUzeNq
Living Ocean is an ocean-based conservation group on Sydney's Northern Beaches promoting awareness of human impact on the ocean through research, education and community action. The group develops and nurtures close and important partnerships with schools, marine scientists, independent corporations and government agencies.
Its whale research program builds on research that has been conducted off Sydney's Northern Beaches by experts over many years and its Centre for Marine Studies enables students and others to become directly involved. Additionally, Living Ocean raises funds for other vital ocean conservation groups. Living Ocean successfully lobbied NOPSEMA to postpone initial 2D testing in 2017 set to occur in the middle of the southern Humpback migration period.
Save Our Coast is a Newcastle-based not-for-profit community, dedicated to protecting marine animals and the coastal ecosystem. They aim to educate, inspire and empower the community to revere and care for our coastal environment.
The event, which is supported by The Boathouse and Le Pont Wine Store, will include live music, art and will conclude with an after dark light show.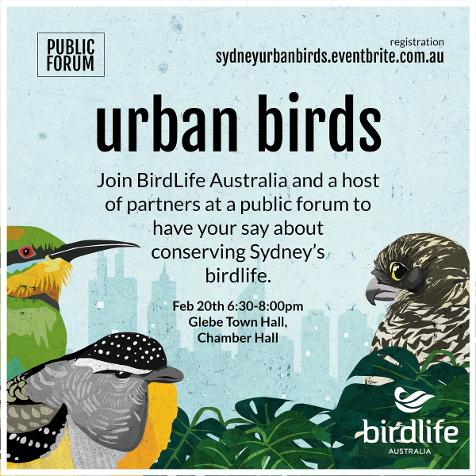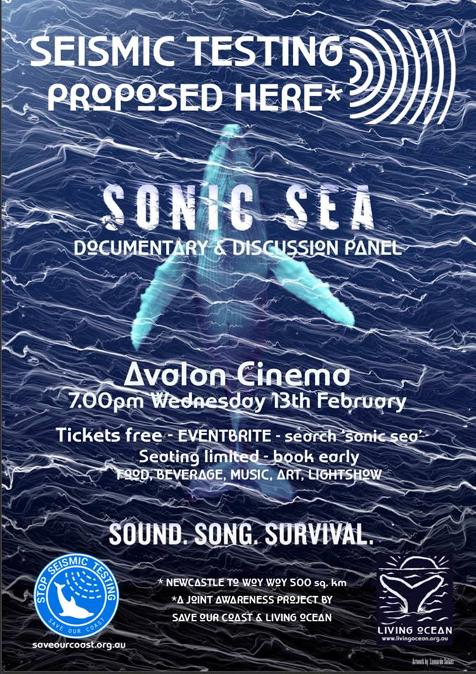 National parks additions have slowed to a trickle under the Coalition while koala protections have been slashed
February 4th, 2019: NSW Conservation Council
The new national park south of Sydney announced by Premier Berejiklian today is welcome but does not compensate for the Coalition's terrible record on park creation and koala conservation.
The annual rate of additions to the state's National Parks Estate has slumped 92% since the coalition came to office in NSW in 2011. [1]
According to analysis by the NSW National Parks Association, the annual average area reserved before the Coalition came to power in March 2011 was 132,000ha. Since then the annual rate has been slashed to 10,675ha a year.
Meanwhile, the government has refused to rule out supporting a National Park Private Members Bill to degazette the Murray Valley National Park and open its river Red Gum Forests to logging. [2]
"We always welcome additions to the reserve system, but the truth is the Berejiklian government has a terrible record in this area and has actually legalized the destruction of koala habitat on a scale not seen for a generation," Ms Smolski said.
"It will take more than the protection of a few thousand hectares of koala forest in the southern highlands to save the species from extinction.
"It'll also take more to change the government's record as possibly the worst government for nature in modern times.
"If the Premier is genuine about getting the koala off the extinction waiting list, she must rule out deforestation of koala habitat across the state.
"Instead, her government legalized the deforestation of 99% of koala habitat on private land, scrapped the Threatened Species Conservation Act, and gave landholders open slather to bulldoze bushland across the state." [3]
See the Nature Conservation Council's full policy position
here
.
REFERENCES
These two koalas lost their mothers to deforestation
I call on you to urgently end the deforestation and land-clearing crisis by making potential koala habitat, threatened species habitat, and other high-conservation-value areas off limits to clearing, and by repealing the land-clearing codes.
I also urge you to invest in a restoration and conservation fund and deliver the world-class mapping, monitoring, and reporting the community expects.
Friends Of Narrabeen Lagoon Catchment February 2019 Forum
Coastal Environment Centre, Pelican Path,
Lake Park Road, Narrabeen
Possums, Gliders and Fauna Surveys
Jayden Walsh and Brad Law will shine a light on the behaviour of our native animals — particularly possums (including the endangered pygmy possum) and gliders.
Brad Law, who is an expert on Eastern Pygmy Possums, will also give some insights about local fauna surveys.
Make sure you put February 25 in your diary and , so that you don't miss out, book your ticket early by emailing Judith Bennett at -
email@narrabeenlagoon.org.au
Belrose area
- Thursday mornings
Belrose area
- Weekend mornings
Contact: Conny Harris 0432 643 295
Wheeler Creek
- Wed mornings 9-11am
Contact: Judith Bennett 0402 974 105
Long Reef Guided Reef Walks
Please find below the 2017 – 2018 timetable for guided walks of Long Reef Aquatic Reserve.
If you'd like to join us on a walk please contact me a couple of weeks before the walk date to make a booking. FREE GUIDED WALKS of Long Reef Aquatic Reserve with NSW Department of Industry & Investment Fishcare Volunteers will be held on the following date:
Dates for 2019
Sunday 6 January 2019 3:00pm – 5:00pm
Sunday 20 January 2019 2:00pm – 4:00pm
Sunday 17 February 2019 1:00pm – 3:00pm
Sunday 17 March 2019 11:30am – 1:30pm
Sunday 7 April 2019 2:30pm – 4:30pm
Walks are held subject to weather conditions
Bookings are preferred.
Please email Wendy to book:
Newport Community Garden: Working Bee Second Sunday of the month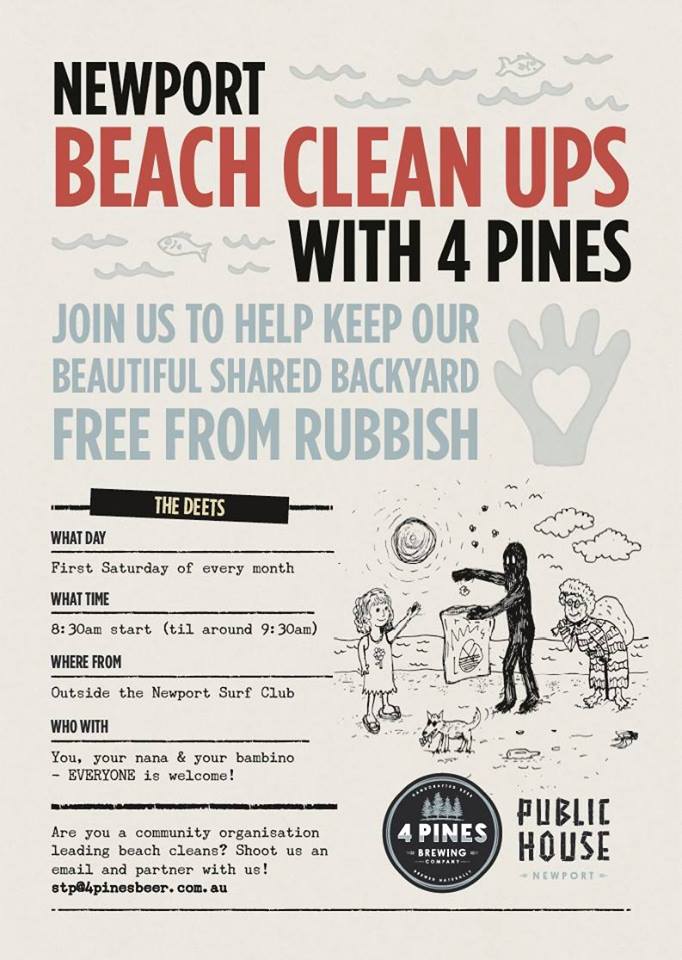 4 Pines Brewery Newport will be providing up-cycled malt bags from the brewery to store the trash and keep it from our shores.
Do you get a beer?
Absolutely! 4 Pines will hand out tokens to participants which will be redeemable for a fresh cold beer back at Public House.
Bushcare in Pittwater
For further information or to confirm the meeting details for below groups, please contact Council's Bushcare Officer on 9970 1367
BUSHCARE SCHEDULES
Where we work Which day What time

Avalon
Angophora Reserve 3rd Sunday 8:30 - 11:30am
Avalon Dunes 1st Sunday 8:30 - 11:30am
Avalon Golf Course 2nd Wednesday 3 - 5:30pm
Careel Creek 4th Saturday 8:30 - 11:30am
Toongari Reserve 3rd Saturday 9 - 12noon (8 - 11am in summer)
Bangalley Headland 2nd Sunday 9 to 12noon

Bayview
Winnererremy Bay 4th Sunday 9 to 12noon

Bilgola
North Bilgola Beach 3rd Monday 9 - 12noon
Algona Reserve 1st Saturday 9 - 12noon
Plateau Park 1st Friday 8:30 - 11:30am

Church Point
Browns Bay Reserve 1st Tuesday 9 - 12noon
McCarrs Creek Reserve Contact Bushcare Officer To be confirmed

Clareville
Old Wharf Reserve 3rd Saturday 8 - 11am

Elanora
Kundibah Reserve 4th Sunday 8:30 - 11:30am

Mona Vale
Mona Vale Beach Basin 1st Saturday 8 - 11am
Mona Vale Dunes 2nd Saturday+3rd Thursday 8:30 - 11:30am

Newport
Bungan Beach 4th Sunday 9 - 12noon
Crescent Reserve 3rd Sunday 9 - 12noon
North Newport Beach 4th Saturday 8:30 - 11:30am
Porter Reserve 2nd Saturday 8 - 11am

North Narrabeen
Irrawong Reserve 2nd Saturday 2 - 5pm

Palm Beach
North Palm Beach Dunes 3rd Saturday 9 - 12noon

Scotland Island
Catherine Park 2nd Sunday 10 - 12:30pm
Elizabeth Park 1st Saturday 9 - 12noon
Pathilda Reserve 3rd Saturday 9 - 12noon

Warriewood
Warriewood Wetlands 1st Sunday 8:30 - 11:30am

Whale Beach
Norma Park 1st Friday 9 - 12noon

Western Foreshores
Coopers Point, Elvina Bay 2nd Sunday 10 - 1pm
Rocky Point, Elvina Bay 1st Monday 9 - 12noon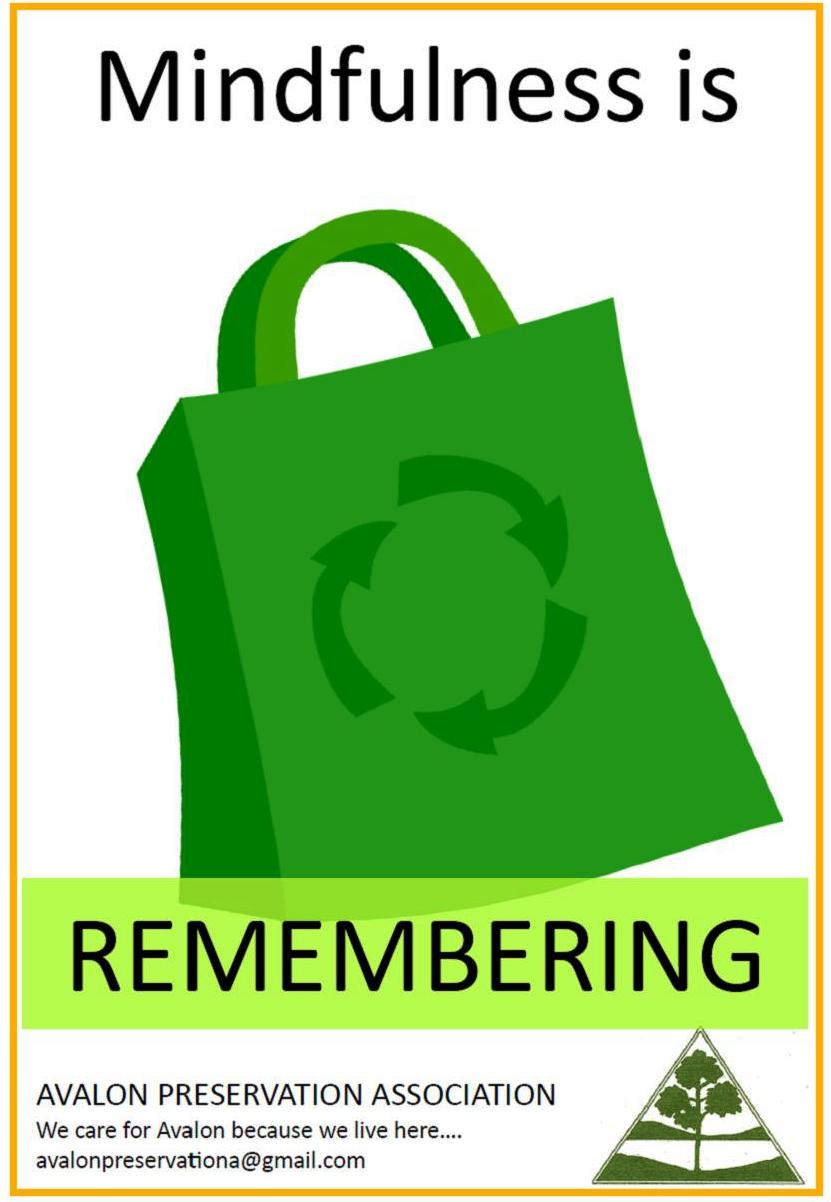 What Does PNHA do?
About Pittwater Natural Heritage Association (PNHA)
With urbanisation, there are continuing pressures that threaten the beautiful natural environment of the Pittwater area. Some impacts are immediate and apparent, others are more gradual and less obvious. The Pittwater Natural Heritage Association has been formed to act to protect and preserve the Pittwater areas major and most valuable asset - its natural heritage. PNHA is an incorporated association seeking broad based community membership and support to enable it to have an effective and authoritative voice speaking out for the preservation of Pittwater's natural heritage. Please contact us for further information.
Our Aims
To raise public awareness of the conservation value of the natural heritage of the Pittwater area: its landforms, watercourses, soils and local native vegetation and fauna.




To raise public awareness of the threats to the long-term sustainability of Pittwater's natural heritage.




To foster individual and community responsibility for caring for this natural heritage.




To encourage Council and the NSW Government to adopt and implement policies and works which will conserve, sustain and enhance the natural heritage of Pittwater.



Act to Preserve and Protect!
Email: pnhainfo@gmail.com Or click on Logo to visit website.
Think before you print ; A kilo of recycled paper creates around 1.8 kilograms of carbon emissions, without taking into account the emissions produced from transporting the paper. So, before you send a document to print, think about how many kilograms of carbon emissions you could save by reading it on screen.
Pittwater's Environmental Foundation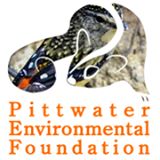 Pittwater Environmental Foundation was established in 2006 to conserve and enhance the natural environment of the Pittwater local government area through the application of tax deductible donations, gifts and bequests. The Directors were appointed by Pittwater Council.
About 33% (about 1600 ha excluding National Parks) of the original pre-European bushland in Pittwater remains in a reasonably natural or undisturbed condition. Of this, only about 400ha remains in public ownership. All remaining natural bushland is subject to encroachment, illegal clearing, weed invasion, feral animals, altered drainage, bushfire hazard reduction requirements and other edge effects. Within Pittwater 38 species of plants or animals are listed as endangered or threatened under the Threatened Species Act. There are two endangered populations (Koala and Squirrel Glider) and eight endangered ecological communities or types of bushland. To visit their site please click on logo above.
Wildlife Carers and Organisations in Pittwater: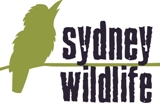 Sydney Wildlife rescues, rehabilitates and releases sick, injured and orphaned native wildlife. From penguins, to possums and parrots, native wildlife of all descriptions passes through the caring hands of Sydney Wildlife rescuers and carers on a daily basis. We provide a genuine 24 hour, 7 day per week emergency advice, rescue and care service.
As well as caring for sick, injured and orphaned native wildlife, Sydney Wildlife is also involved in educating the community about native wildlife and its habitat. We provide educational talks to a wide range of groups and audiences including kindergartens, scouts, guides, a wide range of special interest groups and retirement villages. Talks are tailored to meet the needs and requirements of each group.
Found an injured native animal? We're here to help.
Keep the animal contained, warm, quiet and undisturbed. Do not offer any food or water. Call Sydney Wildlife immediately on 9413 4300, or take the animal to your nearest vet. Generally there is no charge. Find out more at: www.sydneywildlife.org.au

Southern Cross Wildlife Care was launched over 6 years ago. It is the brainchild of Dr Howard Ralph, the founder and chief veterinarian. SCWC was established solely for the purpose of treating injured, sick and orphaned wildlife. No wild creature in need that passes through our doors is ever rejected.
People can assist SCWC by volunteering their skills ie: veterinary; medical; experienced wildlife carers; fundraising; "IT" skills; media; admin; website etc. We are always having to address the issue of finances as we are a non commercial veterinary service for wildlife in need, who obviously don't have cheque books in their pouches. It is a constant concern and struggle of ours when we are pre-occupied with the care and treatment of the escalating amount of wildlife that we have to deal with. Just becoming a member of SCWC for $45 a year would be a great help. Regular monthly donations however small, would be a wonderful gift and we could plan ahead knowing that we had x amount of funds that we could count on. Our small team of volunteers are all unpaid even our amazing vet Howard, so all funds raised go directly towards our precious wildlife. SCWC is TAX DEDUCTIBLE.
Find out more at: southerncrosswildlifecare.org.au/wp/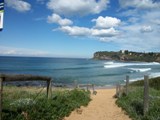 "I bind myself today to the power of Heaven, the light of the sun, the brightness of the moon, the splendour of fire, the flashing of lightning, the swiftness of wind, the depth of the sea, the stability of the earth, the compactness of rocks." - from the Prayer of Saint Patrick
Landmark EDO NSW legal win for climate and community in Rocky Hill case
Friday February 8th, 2019: EDO NSW
Today the Chief Justice of the Land and Environment Court Brian Preston SC handed down his judgment in
our landmark case
, refusing approval of a new coal mine to be built just outside of the town of Gloucester in the NSW Upper Hunter Valley. This is the first time an Australian court has refused consent for a coal mine on the basis of its climate change impacts. The Court also poses a foundational question for all future fossil fuel projects: "the wrong time" test.
The Court accepted our scientific evidence and the concept of a global carbon budget. NSW Environmental Defenders Office CEO David Morris stated "In the face of that acceptance, the judgement presents a foundational question for all decision makers. It is this: given that, if we are to remain within the global carbon budget, only a finite amount of additional carbon can be burned, and that existing approvals already exhaust that budget, why should this particular project be prioritised over any other, or displace an existing approval? That is 'the wrong time' test and will prove an insurmountable barrier for many projects going forward".
Representing community group Groundswell Gloucester, EDO NSW argued the mine was contrary to the public interest and principles of ecologically sustainable development because of its significant social and climate change impacts.
The Court accepted those arguments in deciding to refuse approval for the mine, finding that carbon emissions from the mine will contribute to global warming, such that approving it will not assist in achieving the rapid and deep reductions in emissions needed in order to meet Australia's Paris targets.
Significantly, the Court held that it was not important that emissions from the mine would be a fraction of global total emissions, noting that the global problem of climate change needs to be addressed by multiple local actions to mitigate emissions. The Court also found that the mine's economic benefits had been substantially overstated.
The Court found that the Rocky Hill coal project will cause a variety of serious negative social impacts to the Gloucester community, including visual, noise and dust impacts, and significant impacts to Aboriginal Cultural Heritage, stating that the mine will severely impact on people's sense of place.
In summing up his judgment, Chief Justice Preston SC said: "In short, an open cut coal mine in this part of the Gloucester valley would be in the wrong place at the wrong time. Wrong place because an open cut coal mine in this scenic and cultural landscape, proximate to many people's homes and farms, will cause significant planning, amenity, visual and social impacts. Wrong time because the greenhouse gas emissions (GHG) of the coal mine and its product will increase global total concentrations of GHGs at a time when what is now urgently needed, in order to meet generally agreed climate targets, is a rapid and deep decrease in GHG emissions. These dire consequences should be avoided. The Project should be refused."
David Morris concluded, "This is a seminal moment in the development of climate litigation in Australia – and will weigh heavily on the minds of decision-makers considering whether to approve new fossil fuels projects."
Rocky Hill judgement exposes bankruptcy of fossil fuel industry's pollution claims
February 8th, 2019: NSW Conservation Council
The Nature Conservation Council congratulates Groundswell Gloucester and the Environmental Defenders Office NSW for their historic win in the Land and Environment Court today.
"This is a great victory for the community of Gloucester and our climate over the interests of big mining companies," Nature Conservation Council Kate Smolski said.
"Until now, coal and gas companies have been allowed by governments to deny responsibility for the pollution their products cause.
"Today's judgement lays bare the bankruptcy of that falsehood once and for all.
"It is a shame we had to wait for the courts to protect our communities, climate and environment from coal and gas projects, which people naturally expect their governments will do.
"We call on the government to ban all new coal or gas projects and develop a plan to dismantle our coal-dependent energy system, replacing it with one that sources our power from solar, wind and storage."
The Nature Conservation Council and other climate action groups are calling on all parties to ensure:
The NSW Government tenders for 4000 MW of large-scale clean power by 2023 (the next term of government).
All government operations are powered with renewable energy, including schools and public hospitals, by 2023.
Every household (including low-income and rental properties) can access solar power by 2029 through a Solar For All Rebate and by helping families with solar install batteries.
The government legislates net-zero carbon emissions by 2040 and all government decisions consider the impact of policies on climate change.
City of Sydney to host major 2020 women's climate summit
February 4th, 2019: City of Sydney
Sydney Lord Mayor Clover Moore today announced that the City of Sydney has been selected to host a major international climate conference in 2020.
The C40 Women4Climate Conference is an initiative of the C40, a network of 94 of the world's largest cities, representing more than 700 million people worldwide.
Under the leadership of its former and current chairs – Michael Bloomberg and the Mayor of Paris, Anne Hidalgo – the organisation has taken over 10,000 practical actions to tackle climate change.
"For too long, many national governments have failed to take action to address accelerating climate change, so cities are leading the way", Lord Mayor Clover Moore said.
"More than half of the world's population live in cities, and generate a staggering 75 to 80 per cent of the world's greenhouse gas emissions, so action in our cities is crucial.
"Shamefully, our own national government has a history of wilful negligence and Australian politicians, both state and federal, are presiding over a climate disaster.
"Just this month in Australia, we've experienced the hottest month on record, unprecedented fish kills in the Murray-Darling river system and bushfires in Tasmania; while in the northern hemisphere people are dying in extreme freezing temperatures.
"Australia remains the largest exporter of coal in the world and until recently our state sourced more than 90 per cent of electricity from coal-fired power. Our National Government's 2020 and 2030 emissions targets are profoundly inadequate and Australia's greenhouse gas emissions have been steadily increasing since the carbon tax was removed in 2013."
The Lord Mayor said action on climate change is the City of Sydney's top priority, and this conference would provide an opportunity to showcase the leadership of Sydney to the world.
"The City was among the first to set science-based targets in 2008 and since then we've reduced our emissions by 20 percent on 2005 levels, and are well on our way to achieving our 2030 goal of 70 per cent, and net zero by 2050," the Lord Mayor said.
"We were inspired by Los Angeles to convert our 6,500 streetlights to LED more than a decade ago. Now our local energy provider Ausgrid is converting almost 10,000 more. This action alone is our largest carbon reduction project to date.
"The City has worked with our business community through the Better Buildings Partnership. Members have saved $33 million a year on power costs and reduced their emissions by 52 per cent since 2001, well over halfway to their 2030 target of a 70 per cent reduction.
"But our challenge is huge because of the lack of support from our state and national governments."
"I hope that by hosting this major international conference, we can give voice to the majority of ordinary Australians who believe the science and want action but who are silenced by the powerful vested interests in our country, and help encourage one of the world's highest producers of greenhouse gas emissions into taking more ambitious action."
The City of Sydney will host the annual conference for three days in April 2020, bringing together hundreds of influential women leaders from government, business industry and the community sector to tackle climate change issues.
"As part of our successful bid, we've also committed to developing a 10 month mentoring program to empower Sydney's next generation of female climate leaders by connecting them with the current successful female climate change leaders," said the Lord Mayor.
The Women4Climate initiative was founded by Paris Mayor and C40 Chair Anne Hidalgo in 2016 to enhance women's participation and leadership to secure a healthy, prosperous and sustainable future.
Lord Mayor Clover Moore, the CEO of the City of Sydney Monica Barone and the Lord Mayor's chief of staff, Shehana Teixeira will travel to the 2019 C40 Women4Climate Conference in Paris later this month.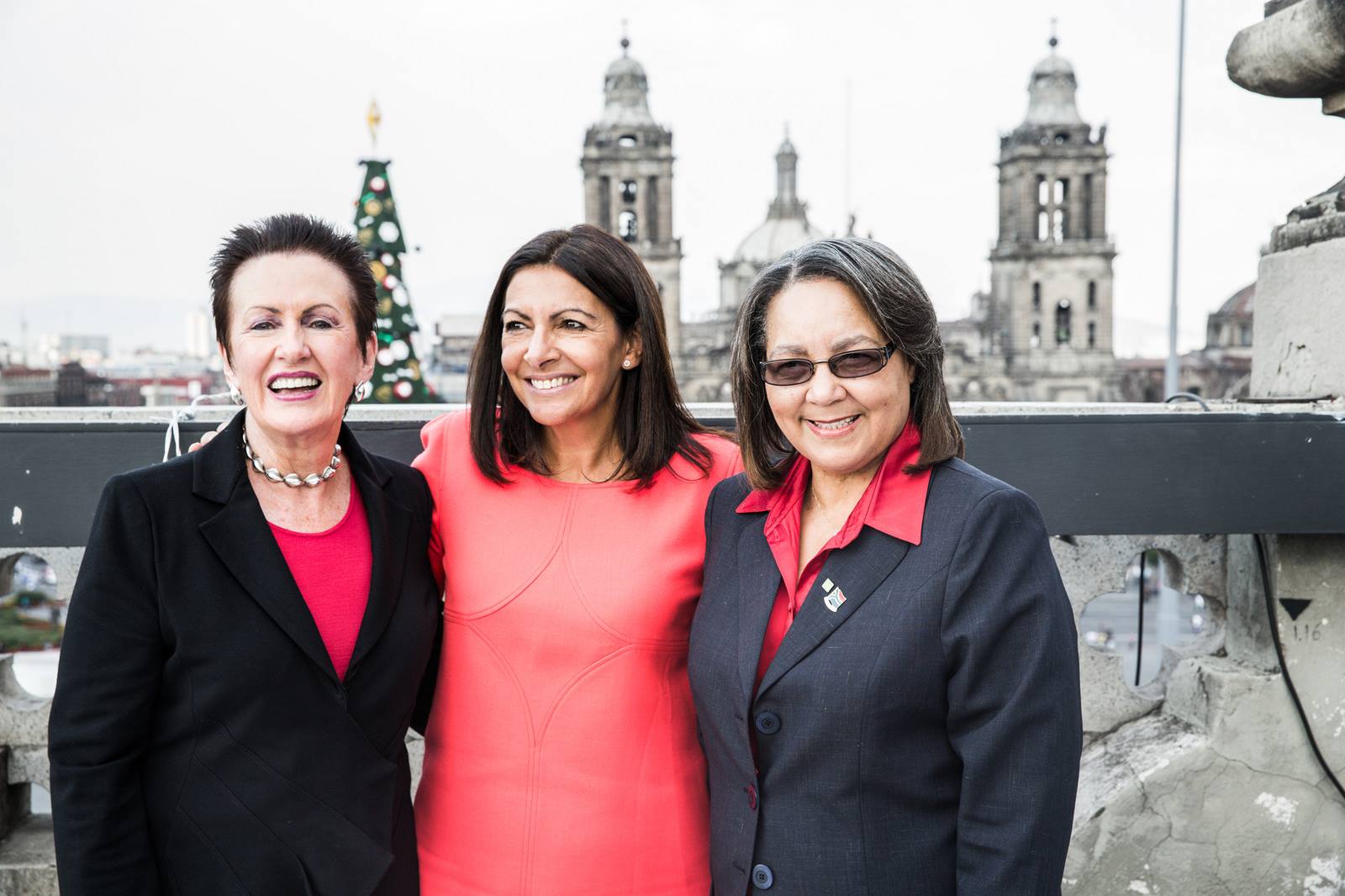 Maritime Museum launches new talk series
For the love of oceans! The Australian National Maritime Museum is launching an exciting new monthly talk series in 2019, Ocean Talks, with a range of fascinating marine experts who will challenge everything you know about the depths (and shallows) of earth's oceans.
"Our oceans really are sitting at a critical point in history right now, and the Museum has never had a more vital role in marine conservation, exploration and sharing the wonder and mystery of our oceans," comments Kevin Sumption PSM, Director and CEO of the Australian National Maritime Museum.
Some exciting talks in the series include:
• Sharks, Humans and Jazz: Ever wondered if shark repellent actually works, or if sharks can hear sounds underwater? In this lively discussion with three of Australia's leading shark ecologists, discover how humans and sharks interact, including findings from an experiment where jazz music was played to Port Jackson Sharks, learn how sharks are tracked with acoustic receivers and ponder the question - if sharks were humans what personality type would they be? This 'in conversation' evening also includes an immersive virtual reality experience following live sharks tagged in Sydney Harbour. Thursday 4 April (6-8pm).
• Fastest Team on Water: On the 8th October 1978 Australian motorboat racer Ken Warby became the fastest man on water travelling at 511.10 kmh in The Spirit of Australia – a boat he built in a Sydney backyard. 41 years later Warby's son David is set to put his own jet boat Spirit2 to the test – a second generation jet-powered hydroplane. The attempt will take place mid to late 2019 on Blowering Dam – the same stretch of water Ken broke both world records. David's aim is to not only beat his father's record, but to extend it to 550 kmh. Thursday 6 June (6-8pm).
• Bligh: Hero or Villain?: Almost universally portrayed as a villain in movies and books, does this view of one of the maritime world's most infamous figures William Bligh stand up to scrutiny today? What's not in doubt is that Bligh's life was extraordinary – he caused controversy on land and sea. He was an officer of the Royal Navy, a survivor of a brutal mutiny at sea, and a Governor of NSW whose actions caused a military coup that became known as the Rum Rebellion. Come and judge for yourself as we hear from author Peter Fitzsimmons who will argue Bligh as tyrant and villain, together with Rear Admiral Peter Briggs who will argue that Bligh was a heroic figure and strong leader. Thursday 8 August (6-8pm).
• Hunting Prehistoric Sea Monsters: Millions of years ago, the Earth's oceans were home to some of the largest, fiercest and most successful predators ever! While dinosaurs ruled the land, huge prehistoric reptiles hunted the depths of the oceans. Don't miss out on this rare chance to hear from renowned paleontologist Dr Espen Knutsen who travels the world searching for evidence of these prehistoric predators. He'll introduce some of these incredible creatures, share his adventures and reveal insights into some of the exciting discoveries he's made. Espen has described five new species of Jurassic marine reptiles and hunted monsters in Australia, the Arctic, The Netherlands and USA. Thursday 7 November (6-8pm).
Ocean Talks tickets include exclusive access to corresponding exhibitions and displays in the hour before the talks (5-6pm).
Humans' meat consumption pushing Earth's biggest fauna toward extinction
February 6th, 2019
At least 200 species of large animals are decreasing in number and more than 150 are under threat of extinction, according to new research that suggests humans' meat consumption habits are primarily to blame.
Findings published today in Conservation Letters involved a study of nearly 300 species of "megafauna."
Of those species' populations, 70 percent are in decline, and 59 percent of the species are threatened with disappearing from the globe, said the study's corresponding author, William Ripple, distinguished professor of ecology in the Oregon State University College of Forestry.
"Direct harvest for human consumption of meat or body parts is the biggest danger to nearly all of the large species with threat data available," Ripple said. "Thus, minimizing the direct killing of these vertebrate animals is an important conservation tactic that might save many of these iconic species as well as all of the contributions they make to their ecosystems."
Ripple and colleagues in the College of Forestry were part of an international collaboration that built a list of megafauna based on body size and taxonomy -- qualifying for the list were species unusually large in comparison to other species in the same class.
The mass thresholds the researchers decided on were 100 kilograms (220 pounds) for mammals, ray-finned fish and cartilaginous fish and 40 kilograms (88 pounds) for amphibians, birds and reptiles since species within these classes are generally smaller.
"Those new thresholds extended the number and diversity of species included as megafauna, allowing for a broader analysis of the status and ecological effects of the world's largest vertebrate animals," Ripple said. "Megafauna species are more threatened and have a higher percentage of decreasing populations than all the rest of the vertebrate species together."
Over the past 500 years, as humans' ability to kill wildlife at a safe distance has become highly refined, 2 percent of megafauna species have gone extinct. For all sizes of vertebrates, the figure is 0.8 percent.
"Our results suggest we're in the process of eating megafauna to extinction," Ripple said. "Through the consumption of various body parts, users of Asian traditional medicine also exert heavy tolls on the largest species. In the future, 70 percent will experience further population declines and 60 percent of the species could become extinct or very rare."
Nine megafauna species have either gone extinct overall, or gone extinct in all wild habitats, in the past 250 years, including two species of giant tortoise, one of which disappeared in 2012, and two species of deer.
"In addition to intentional harvesting, a lot of land animals get accidentally caught in snares and traps, and the same is true of gillnets, trawls and longlines in aquatic systems," Ripple said. "And there's also habitat degradation to contend with. When taken together, these threats can have major negative cumulative effects on vertebrate species."
Among those threatened is the Chinese giant salamander, which can grow up to 6 feet long and is one of only three living species in an amphibian family that traces back 170 million years. Considered a delicacy in Asia, it's under siege by hunting, development and pollution, and its extinction in the wild is now imminent.
"Preserving the remaining megafauna is going to be difficult and complicated," Ripple said. "There will be economic arguments against it, as well as cultural and social obstacles. But if we don't consider, critique and adjust our behaviors, our heightened abilities as hunters may lead us to consume much of the last of the Earth's megafauna."
Collaborators included Christopher Wolf, Thomas Newsome and Matthew Betts of the College of Forestry, as well as researchers at the University of California Los Angeles and in Australia, Canada, Mexico and France.
William J. Ripple, Christopher Wolf, Thomas M. Newsome, Matthew G. Betts, Gerardo Ceballos, Franck Courchamp, Matt W. Hayward, Blaire Valkenburgh, Arian D. Wallach, Boris Worm.
Are we eating the world's megafauna to extinction?
Conservation Letters, 2019; e12627 DOI:
10.1111/conl.12627
Tasmanian devil cancer unlikely to cause extinction
January 23, 2019
A new study of Tasmanian devils has revealed that a transmissible cancer which has devastated devil populations in recent years in unlikely to cause extinction of the iconic species.
New research led by Dr Konstans Wells from Swansea University has revealed that it is more likely that the disease will fade-out or that the devils will coexist with Tasmanian Devil Facial Tumour Disease (DFTD) in future.
DFTD typically kills the majority of devils it infects and has wiped out around 80% of wild devils with continuous decline of existing populations since the disease was first identified.
An international team of scientists from the UK, Australia and the USA matched field epidemiological evidence from wild populations collected over a 10-year period in north-west Tasmania with simulation studies, which revealed that DFTD is unlikely to continue causing ongoing population declines of Tasmanian devils in future.
They say the findings of their study, published in Ecology, offers much-needed hope that the species, which is the world's largest remaining marsupial carnivore, will not necessarily become extinct due to DFTD.
First discovered in north-eastern Tasmania in 1996, DFTD causes tumours to form on the face and neck of the animal. The cancer spreads when the devils bite each other's faces during fighting, thus killing the animals within six to twenty four months.
Dr Konstans Wells, lead author of the study, said: "Our findings suggest that immediate management interventions are unlikely to be necessary to ensure the survival of Tasmanian devil populations. This is because strong population declines of devils after disease emergence do not necessarily translate into long-term population declines."
To explore the long-term outcomes of DFTD and devil populations, the researchers conducted a large number of simulations of possible disease spread in devils. Based on evidence such as current infection rates in the wild, the most likely simulation scenarios were selected to explore how DFTD will affect devil populations over the next 100 years. Among the most likely scenarios were those in which DFTD faded out (57% of likely scenarios) or coexisted with devils (22% of likely scenarios).
Co-author of the study, Dr Rodrigo Hamede from the University of Tasmania, said: "With growing evidence that devils are showing signs of adaptation to DFTD and that so far the disease has not caused local extinctions, management actions targeted at understanding the devil's adaptive strategies to cope with DFTD should be considered.
"Complete eradication of DFTD is not feasible, therefore studying the long-term interactions between devils and tumours will provide a realistic prognosis for the species and at the same time will help us to understand important evolutionary processes. This is particularly relevant given the recent outbreak of a new transmissible cancer -- devil facial tumour 2 -- affecting devil populations in south-eastern Tasmania. Devils seem to be prone to transmissible cancers, so studying epidemic dynamics and evolutionary responses to this type of diseases should be a priority."
The research suggests that management efforts to maintain devil populations should be guided by the changing understanding of the long-term outcome of the disease impact on devils.
Dr Wells explained: "Management efforts in wild populations that solely aim to combat the impact of DFTD can be counterproductive if they disrupt long-term forces at work that may eventually lead to stable devil populations that are well able to persist with the cancer.
"Wildlife diseases such as DFTD should not disguise the fact that sufficiently large and undisturbed natural environments are a vital prerequisite for wildlife to persist and eventually cope with obstructions such as infectious diseases without human intervention."
Konstans Wells, Rodrigo K. Hamede, Menna E. Jones, Paul A. Hohenlohe, Andrew Storfer, Hamish I. McCallum.
Individual and temporal variation in pathogen load predicts long-term impacts of an emerging infectious disease.
Ecology, 2019 DOI:
10.1101/392324
Australia streaks ahead to be renewables world champion
February 8th, 2019: ANU
Research from The Australian National University (ANU) has found that Australia is installing renewable power per person each year faster than any other country, helping it to meet its entire Paris Agreement emissions reduction targets five years early.
Lead researcher Professor Andrew Blakers said Australia was installing renewable power per capita several times faster than the European Union, Japan, China and the United States, based on preliminary data available for installations globally last year.
"The installation of renewables in Australia last year really ramped up compared to these other major economies, and we expect that trend to continue this year and beyond," said Professor Blakers from the ANU Research School of Electrical, Energy and Materials Engineering (RSEEME).
"The electricity sector is on track to deliver Australia's entire Paris emissions reduction targets five years early, in 2025 - without the need for any creative accounting.
"Australia is on track to reach 50 per cent renewable electricity in 2024 and 100 per cent by 2032. The Australian renewable energy experience offers real hope for rapid global emissions reductions to preserve a living planet."
Co-researcher Dr Matthew Stocks said the net cost of achieving the 2030 carbon emission targets set in the Paris Agreement would be zero because expensive fossil fuels were being replaced by cheaper renewables.
"The price of electricity from large-scale solar PV and windfarms in Australia is currently about $50 per Megawatt-hour (MWh), and steadily falling," Dr Stocks said.
"This is below the cost of electricity from existing gas-fired power stations and is also below the cost of new-build gas and coal power stations. Nearly all of the new power stations are either PV or wind. We anticipate that this will continue into the future, provided that energy policy is not actively hindering development."
Co-researcher Bin Lu said stabilising a 100 per cent renewable electricity grid would be possible with technology that is already widely used in Australia, in addition to new smart energy systems that are being developed for electricity grids.
"We can do this with energy storage, demand management and strong interstate connection using high-voltage transmission lines to smooth out the effect of local weather," Mr Lu said.
"By far the leading storage technologies are pumped hydro and batteries. Australia's coal power stations are old and are becoming less reliable, and transition to a modern renewable energy system can improve grid stability."
Pumped hydro energy storage sites such as Snowy 2.0 require pairs of reservoirs at different altitudes, in hilly terrain and joined by a pipe with a pump and turbine. Water is pumped uphill when wind and solar energy is plentiful, and electricity is available on demand by releasing the stored water through a turbine.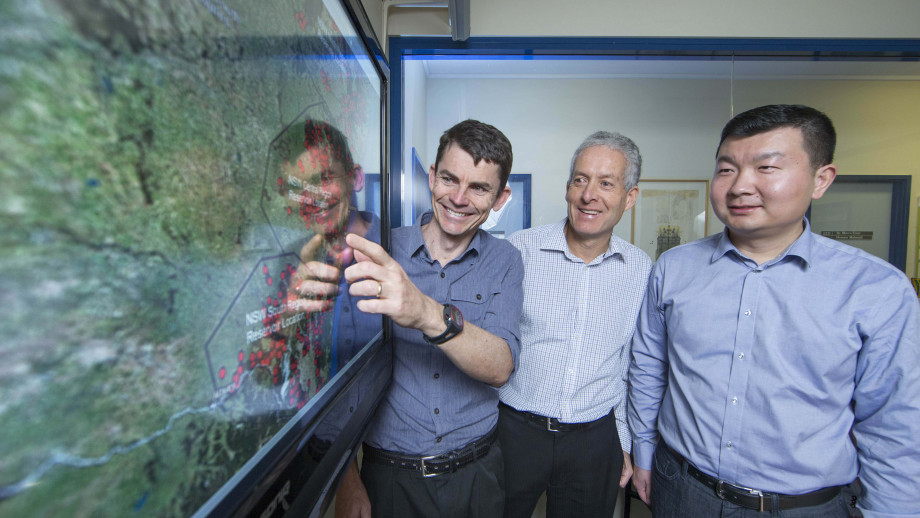 L-R Dr. Matthew Stocks, Professor Andrew Blakers and Bin Lu Image Credit - ANU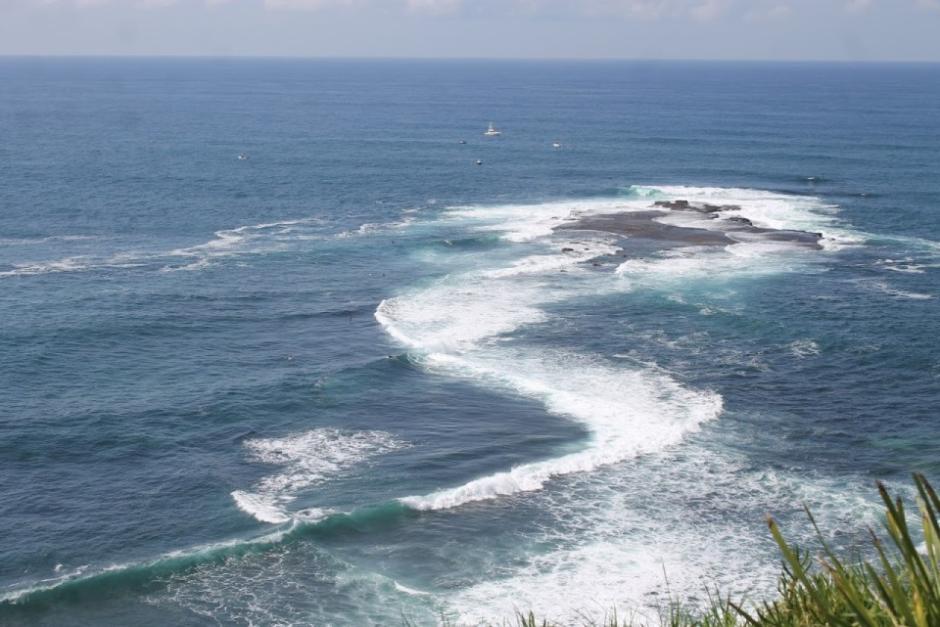 Crosswaves - Newport Reef