April 18 - 24, 2021: Issue 490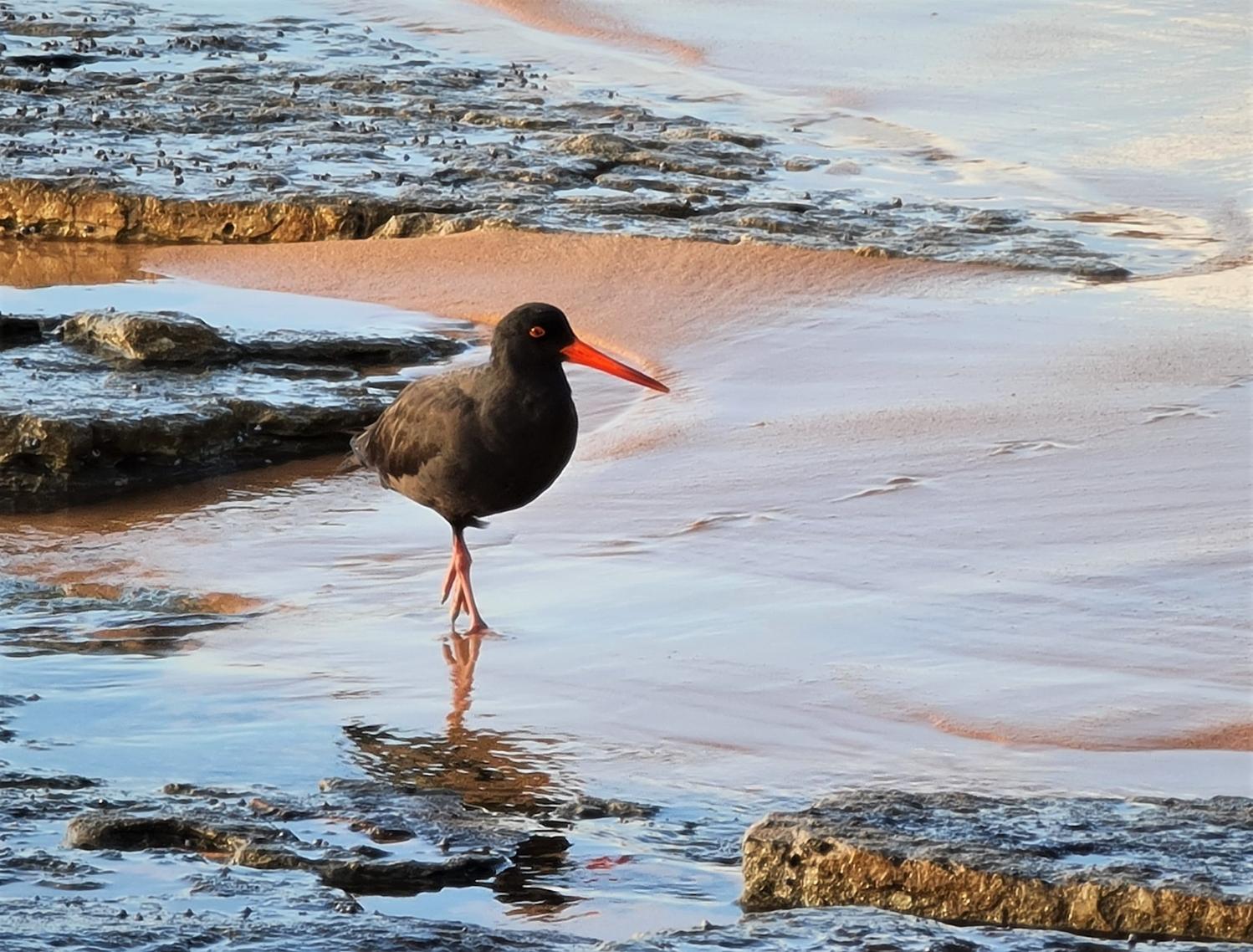 The Sooty Oystercatcher pair are back at Turimetta Beach and North Narrabeen rock platform - photo by Joe Mills, April 7th, 2021
Avalon Golf Course bushcare needs you
We're so short of helpers we've had to cancel for the time being. Meanwhile the weeds will go gangbusters.
We used to meet on the second Wednesday afternoon of each month. Could you come if we worked on another day or time? say a morning, or on a weekend day?
Contact Geoff Searl on 0439 292 566 if you'd like to help. He'd love to hear from you.
We have fun using the Tree Popper, here with our supervisor from Dragonfly Environmental. We can lever out quite big Ochnas, aka Mickey Mouse plant from Africa. We want to bring back the bush, not let the weeds win!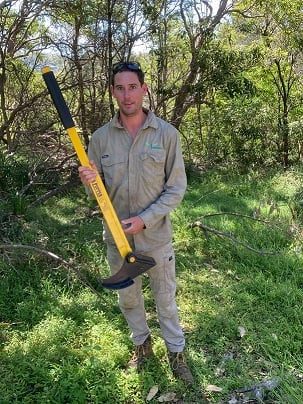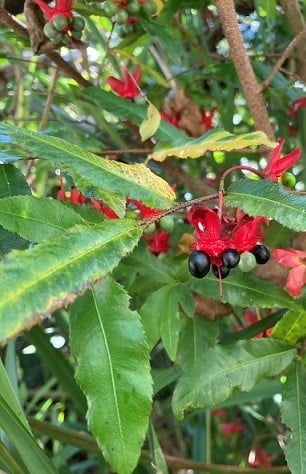 Ochna or Mickey Mouse plant has yellow flowers in spring, then lots of green berries that turn black when ripe. Seedlings come up in hundreds. Ochna has a very strong taproot but the steady pressure of the Tree Popper lifts the plant out of the ground easily. The alternative control is repeated scraping and painting with Roundup, very slow and time consuming. If you have an Ochna you cant remove, you can enjoy the flowers, then PLEASE prune it so that berries can't develop.
Offshore Petroleum and Greenhouse Gas Storage Amendment Bill: have your say
April 8, 2021:
The Australian Government
The Australian Government has considered and endorsed an enhanced framework for decommissioning offshore oil and gas infrastructure.
We are now preparing to implement the framework through legislative and policy changes. An implementation plan is expected to be released soon.
As part of the implementation, the government is seeking feedback on the draft Offshore Petroleum and Greenhouse Gas Storage Amendment (Titles Administration and Other Measures) Bill 2021.
The Bill aims to strengthen and clarify Australia's offshore oil and gas regulatory framework.
The proposed Bill will:
expand existing trailing liability provisions
increase oversight of changes in titleholder ownership and control
increase regulatory scrutiny of the suitability of companies operating, or looking to operate, within Australia's offshore petroleum regulatory regime
expand information gathering powers to enable scrutiny
The Bill makes the legislative changes necessary to give effect to the enhanced framework. The Bill also gives effect to the relevant recommendations of the independent review into the circumstances leading to the administration and liquidation of Northern Oil and Gas Australia (the Walker Review).
Consultation closes on Friday 23 April 2021.
Ant Lion
About 3cm long, this is an adult Ant Lion, near Avalon Beach. In its earlier life in its pitfall trap it fed on ants and other small insects. Using its strong jaws it could grip the prey, suck out its vital juices and fling the carcass up out of the trap.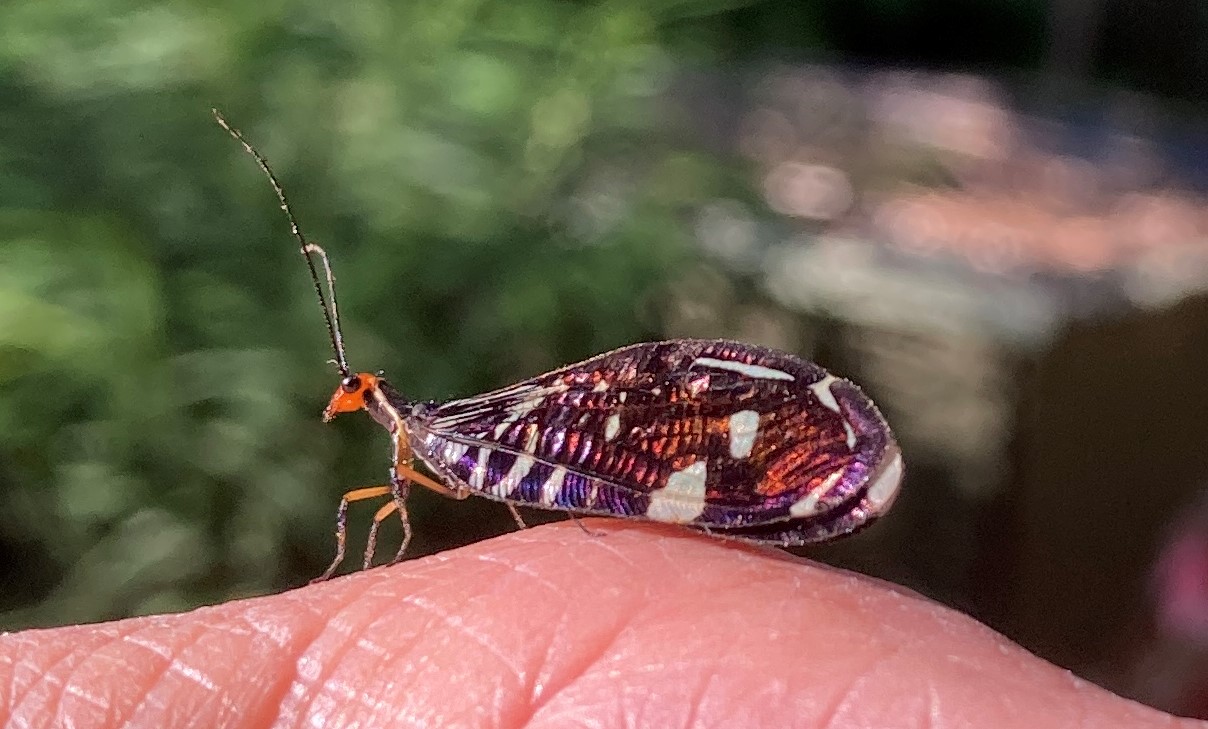 The pitfall trap: cleverly constructed with very fine sand at the angle of repose. As soon as an ant steps onto it, down it slides into the jaws of the antlion, invisible jaws open at the bottom of the pit.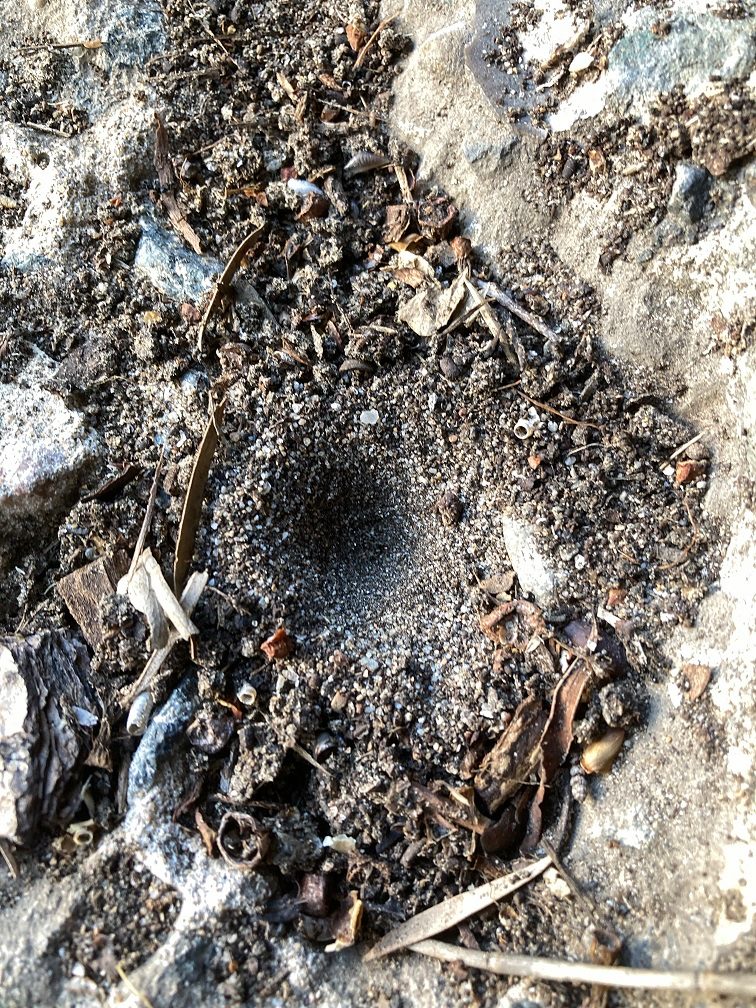 Photos and text courtesy Pittwater Natural Heritage Association (PNHA)
Mona Vale Village Park Trees now 'unwired'
April 11, 2021 follow up
Wires on Mona Vale trees: going, going, GONE!!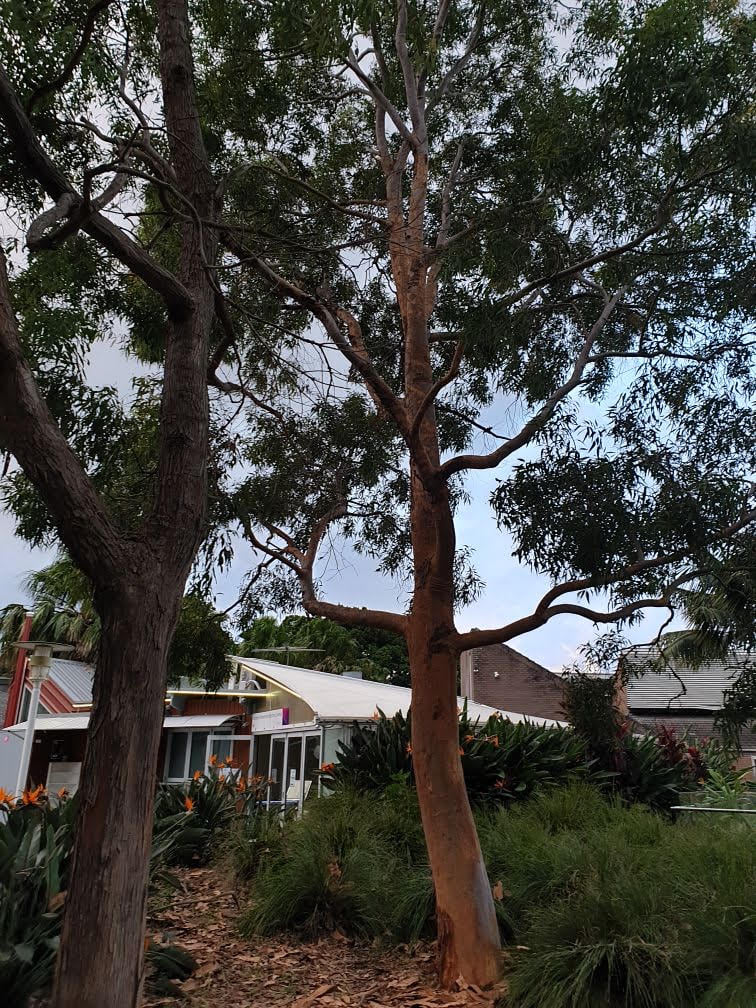 Mona Vale Dunes Bushcare Restoration update + PNHA Autumn 2021 newsletter
April 15, 2021: Pittwater Natural Heritage Association (PNHA)
The first to be planted on our Mona Vale Dunes Australian Government Communities Environment grant project site: White Correas on the cleared area. These were desperate to get out of their pots and into the sand. Lovely foliage and starry white flowers. Our big planting day on this site is coming up soon - May 2021 - watch this space if you want to help out.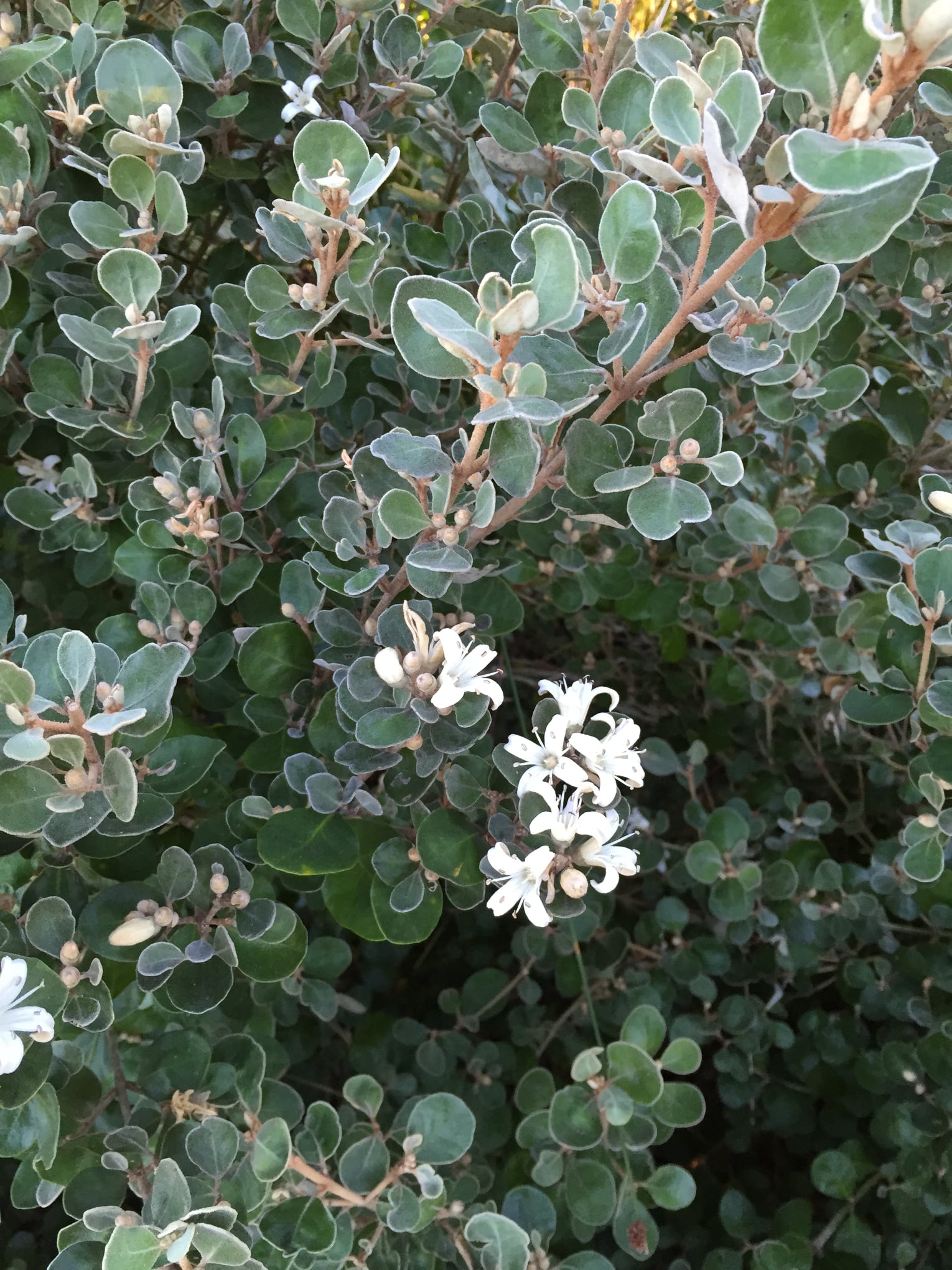 The most challenging weed here is Green Cestrum, a poisonous shrub with tufts of yellow flowers and then berries. It suckers when cut down, and is deep rooted. A real survivor but gradually disappearing here. The project has to be completed by end of June this year.
On the south side of the track to the beach from Golf Avenue, Northern Beaches Council and PNHA are providing funds for maintenance weeding. This is where in June 17 2006 PNHA and other volunteers planted 775 tubestock of local coastal natives donated by PNHA to the project (a NSW Environmental Trusts grant) to restore native vegetation on the dunes. The planting was a great success, but weeds now here are Turkey Rhubarb and Coastal Morning Glory.

Autumn Edition of PNHA Newsletter - Issue 87
PNHA Newsletter 87 is now on line. News: Grant projects and more, Caterpillars on Native Grape, (Pale Brown Hawkmoth Theretra latreillii is one), more Trad biocontrol released along Narrabeen Creek.
Our famous PNHA Cards are now available at Avalon's Beachside Bookshop shop 24, 11 Avalon Pde. Thanks very much to Libby for kindly stocking these for us at only $2.00 each. Blank cards for every occasion, with photos of Pittwater landscapes, flora and fauna. Example: Plateau Park Waratah by Ken Hughes.

Membership of Pittwater Natural Heritage Association Landcare Group is open to all who share our aims of caring for the natural environment of the Pittwater area and working to enhance and protect it. You can find a Membership Application form on our website
http://pnha.org.au/join/
or contact us on
pnhainfo@gmail.com
for one to be sent to you.
Cost $20 per year, $10 unwaged.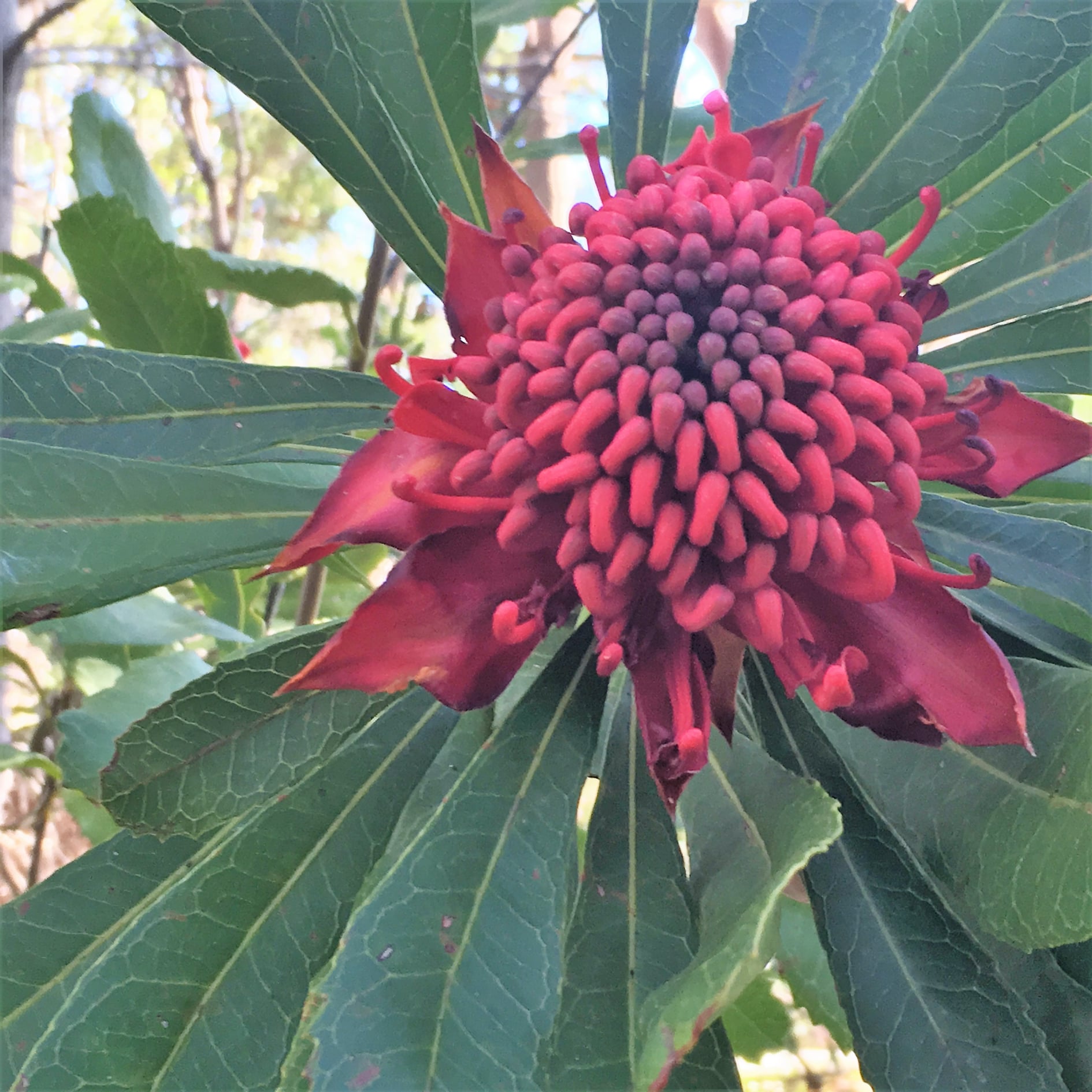 Friends of Narrabeen Lagoon Catchment: Next Forum + May Activities
Zoom Meeting- 7pm May 31st, 2021
Aboriginal Art and Occupation Sites of the Northern Beaches
Eric Keidge (Field Officer, NPWS) and Bob Conroy (formerly with NPWS) will be giving a presentation on their knowledge and experience in identifying, recording and protecting some of the Aboriginal art and occupation sites in the Northern Beaches area, including the Narrabeen Lagoon Catchment.
With due respect to those Aboriginal people past and present (and future) who identify with this area, the presentation will make reference to collaboration and special projects undertaken with the Aboriginal Heritage Office and the Metropolitan Local Aboriginal Land Council\, There will also be information given about site dating and significance.
Register to participate
in this Zoom session and you might find your future walks in Narrabeen Lagoon Catchment more interesting than before because you can see evidence of the rich Aboriginal heritage located here.
When you register, you will be emailed a link by which you can join the Zoom session at 7pm on May 31. Don't miss it! Register now by emailing: email@narrabeenlagoon.org.au
May Activities
Paddle: Narrabeen Lagoon's Secret Creeks - Sunday May 9
From the Western Basin to the outlet to the sea, you'll see it all. On this leisurely paddle you can swim the lagoon from a clean, sandy beach or take a plunge in the ocean or nearby rock pool. Discover the unexpected creeks that flow into the lagoon, including astonishing Deep Creek, with its migratory birds from as far away as Russia. Visit an island, experience the exotic wildlife - pelicans, black swan, maybe a fish will jump in your boat! Hear about the Aboriginal history and what's being done to protect the remaining bushland.
Led by former president of Friends of Narrabeen Lagoon Catchment Tony Carr. Kayak hire $108pp.
Full day. Easy, with lots of stops. Suit first timers, tuition given. Location Northern Beaches - good public transport connections. 45 mins from the CBD.
To register: Phone 0417 502 056 (Tony Carr)
Explorative Walk in Catchment: 10am Saturday May 15
Meet at 10am in Morgan Road and walk from there to the corner of Narrabeen Lagoon Catchment.
Bookings essential: Contact Conny on 0432 643 295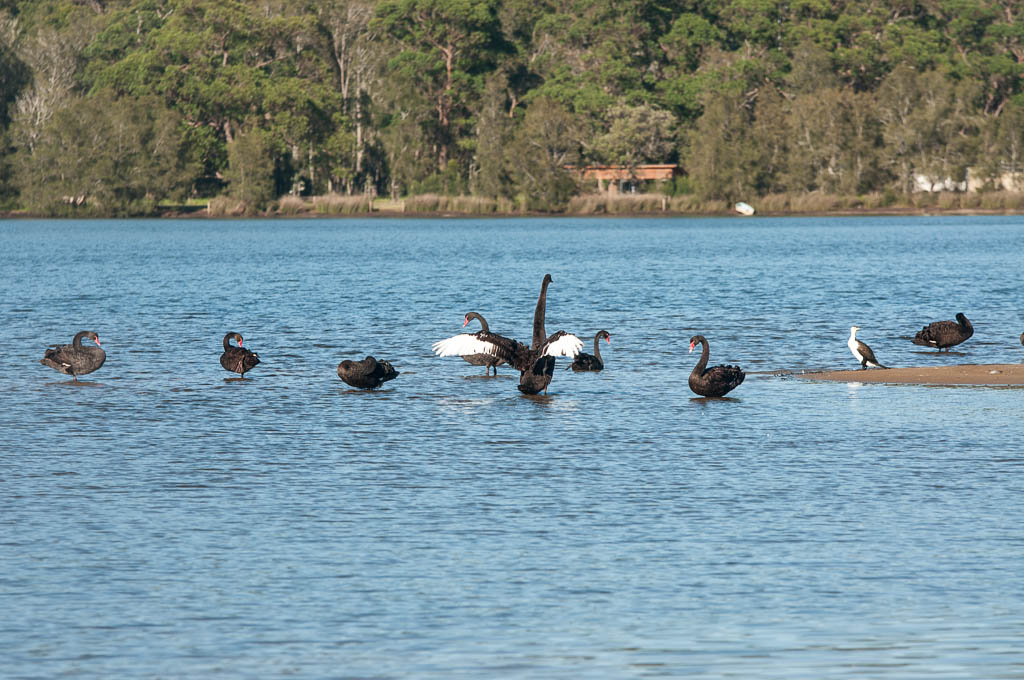 Northern Beaches Clean Up Crew: update
March 28, 2021 Clean at Narrabeen:
The Narrabeen lagoon crew today picked up over 2000 items from the lagoon, including a lobster cage, a vacuum cleaner pipe, a bunch of plastic flowers, two sandwich board signs, ones petrol leaf blower, one battery charger, three chairs, one kayak paddle, one tennis racket, two bricks and lots of plastic bottles, glass bottles, food wraps, straws, plastic cutlery, Styrofoam and cigarettes. Thank you to everyone who came and gave up their Sunday morning to make this world a little nicer place to live in for all beings. We're forever grateful to all of you. We're all "The Crew".
Northern Beaches Clean Up Crew meets the last Sunday of every month to clean up a beach or lagoon on Sydney's northern beaches. See our event tab for our next clean up spot. It's a family friendly and welcoming group and feel comfortable coming by yourself too - many friendships have started in this group. (Please leave political, religious and business messages at home, so the group can stay inclusive and welcoming towards everyone.) We provide you with buckets, gloves, bags and sunscreen. Please bring water in a reusable water bottle if it's a hot day. Hope to meet you soon!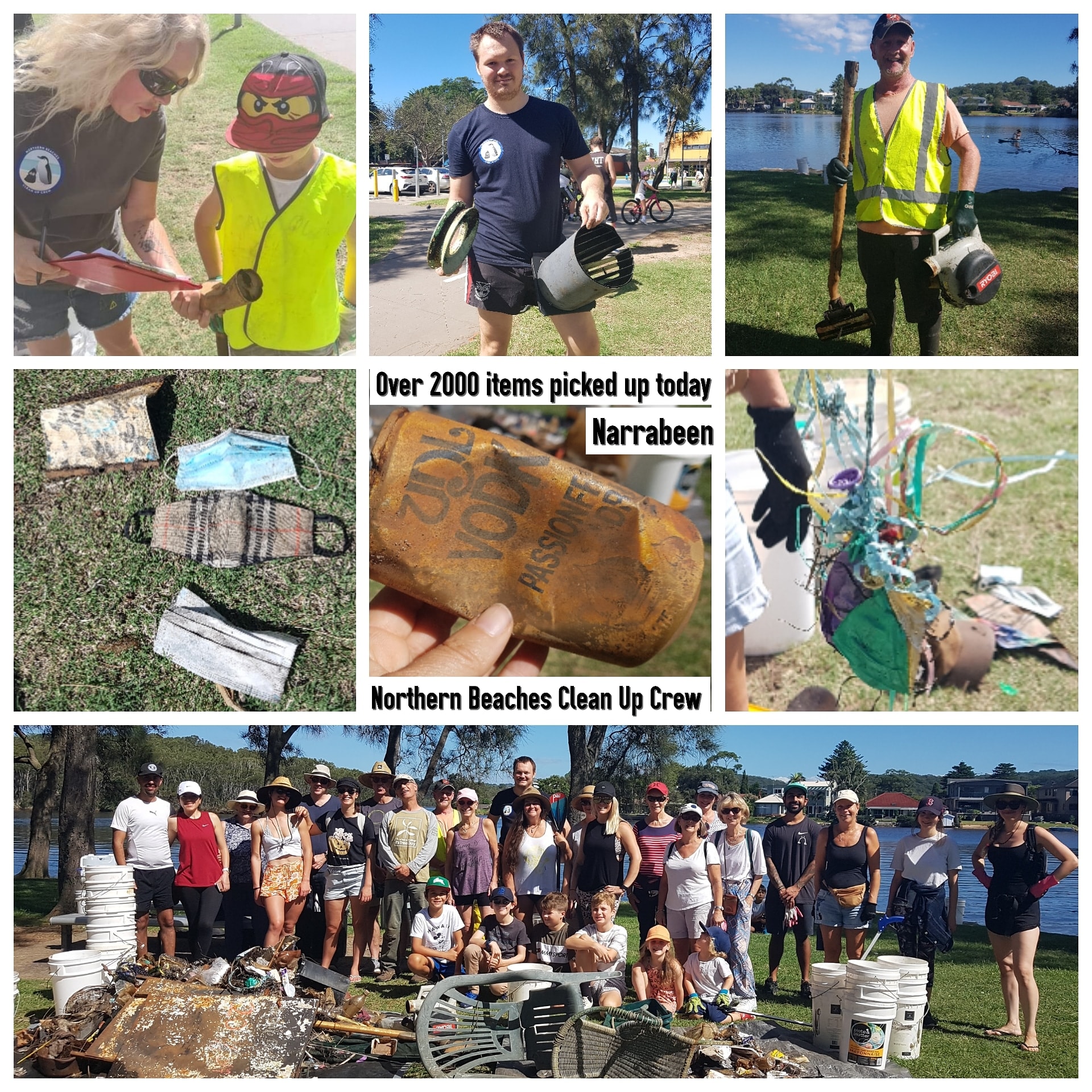 Next Clean: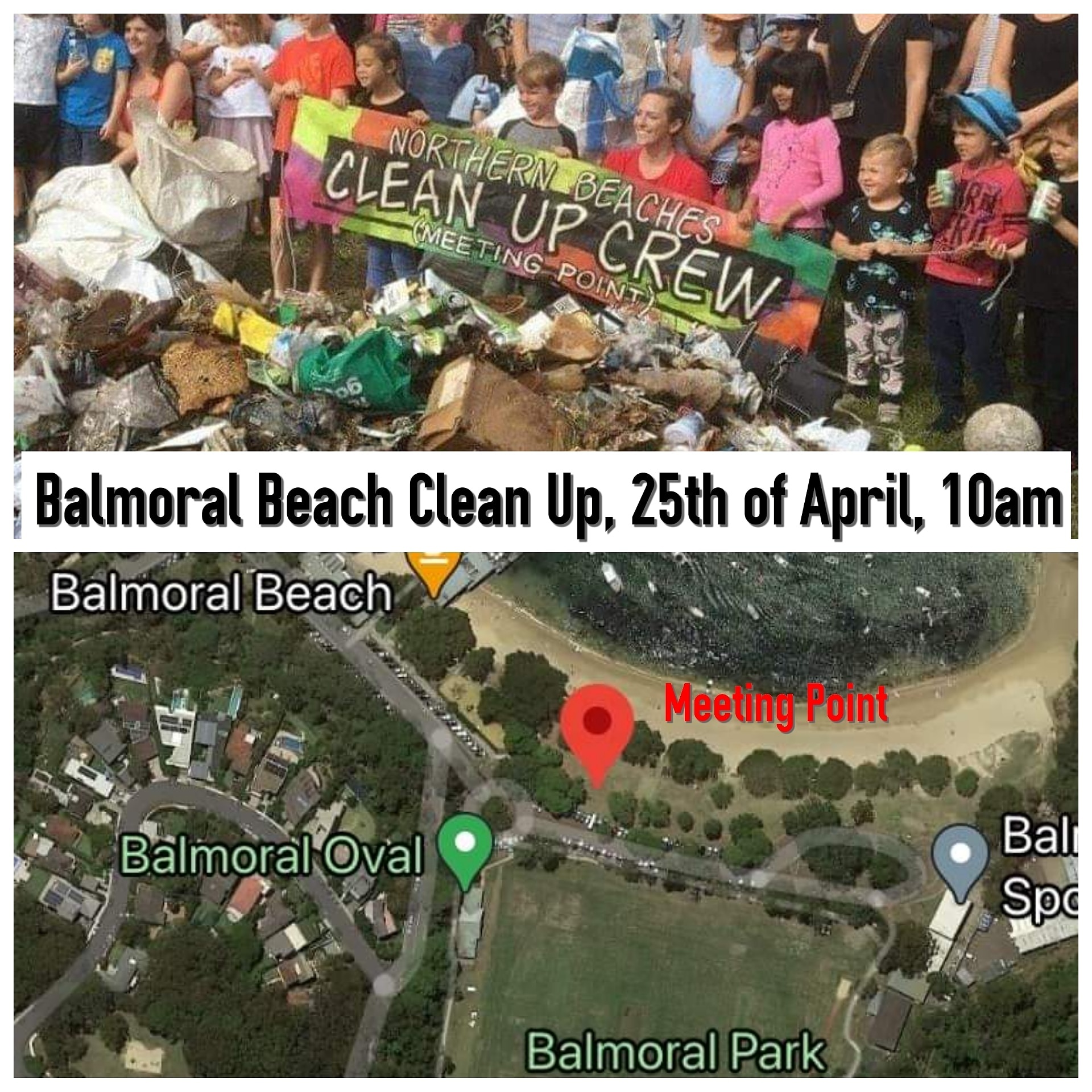 Sculptural Trees: 100 year old angophora kept in local park
Here's an idea spotted during our Autumn School Holidays break while visiting Lane Cove/Greenwich. This tree is now Art as well as an adventure playground for local children.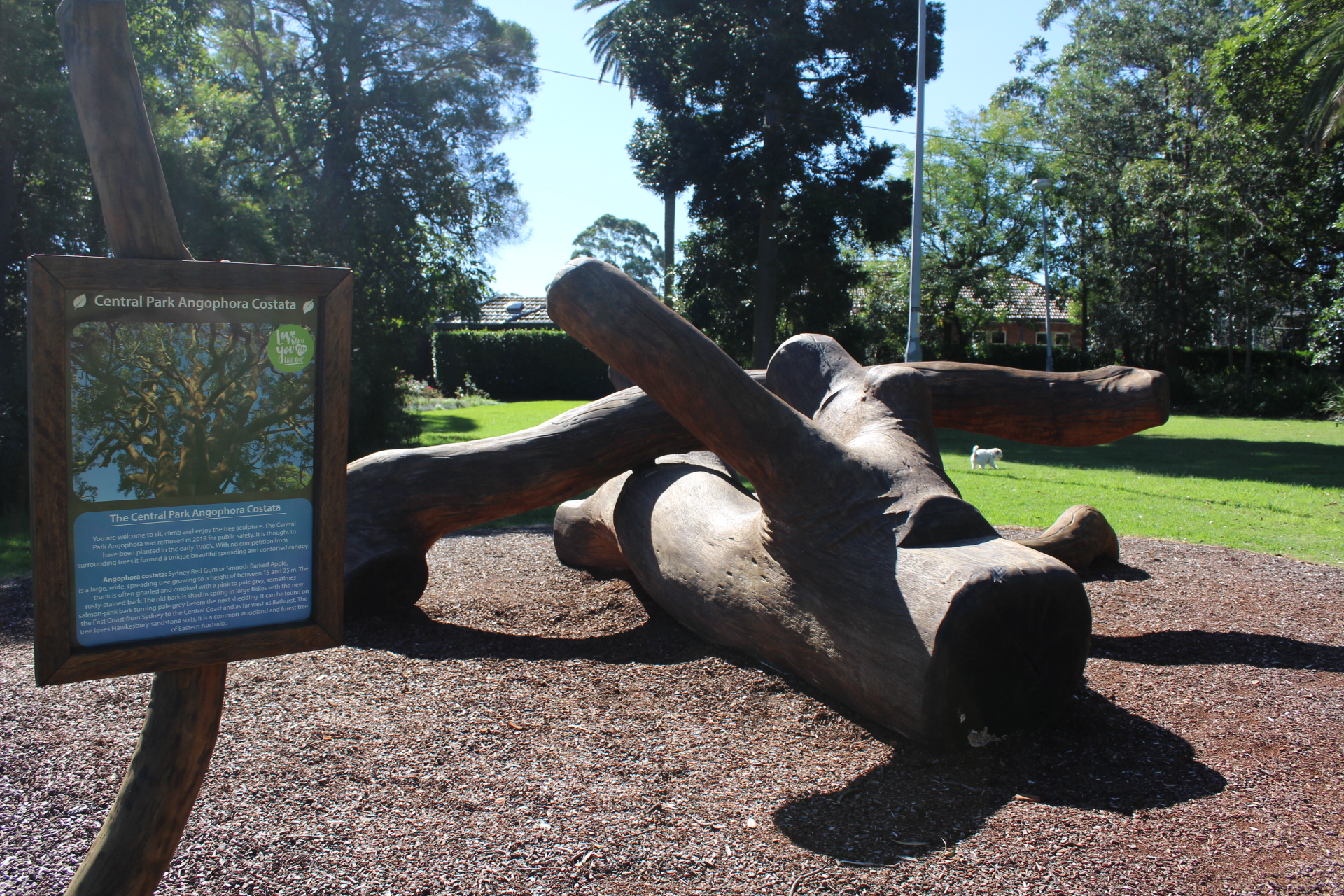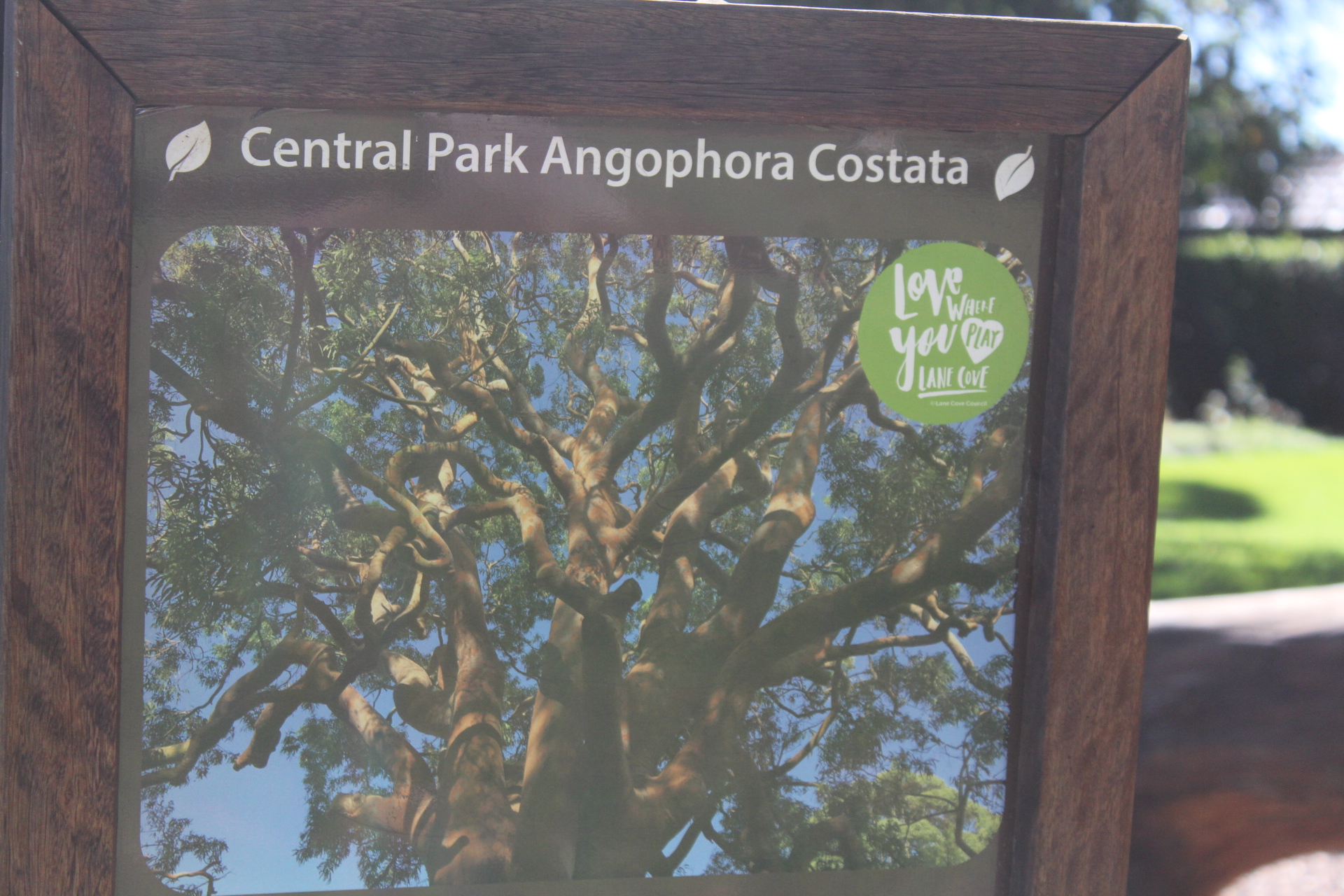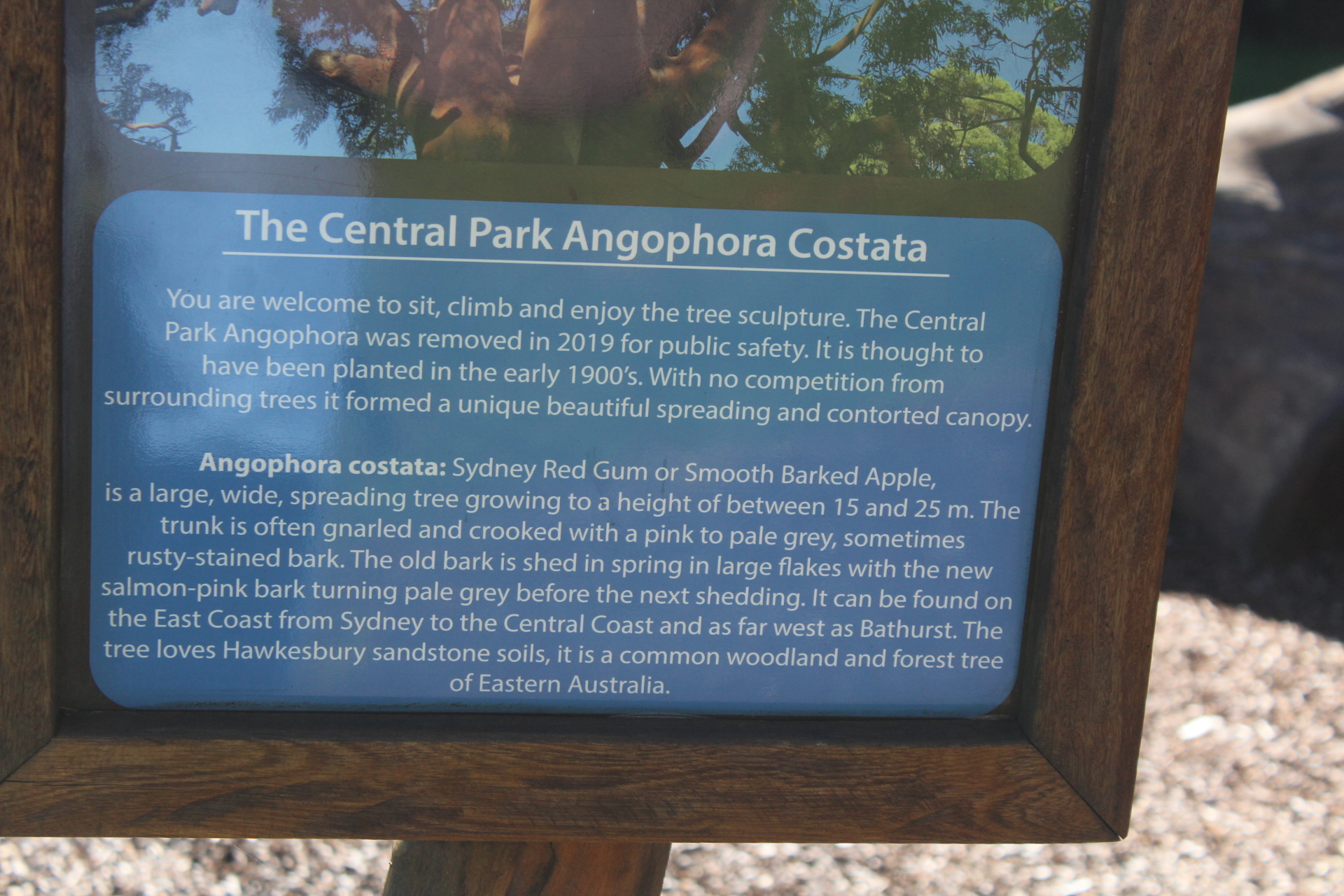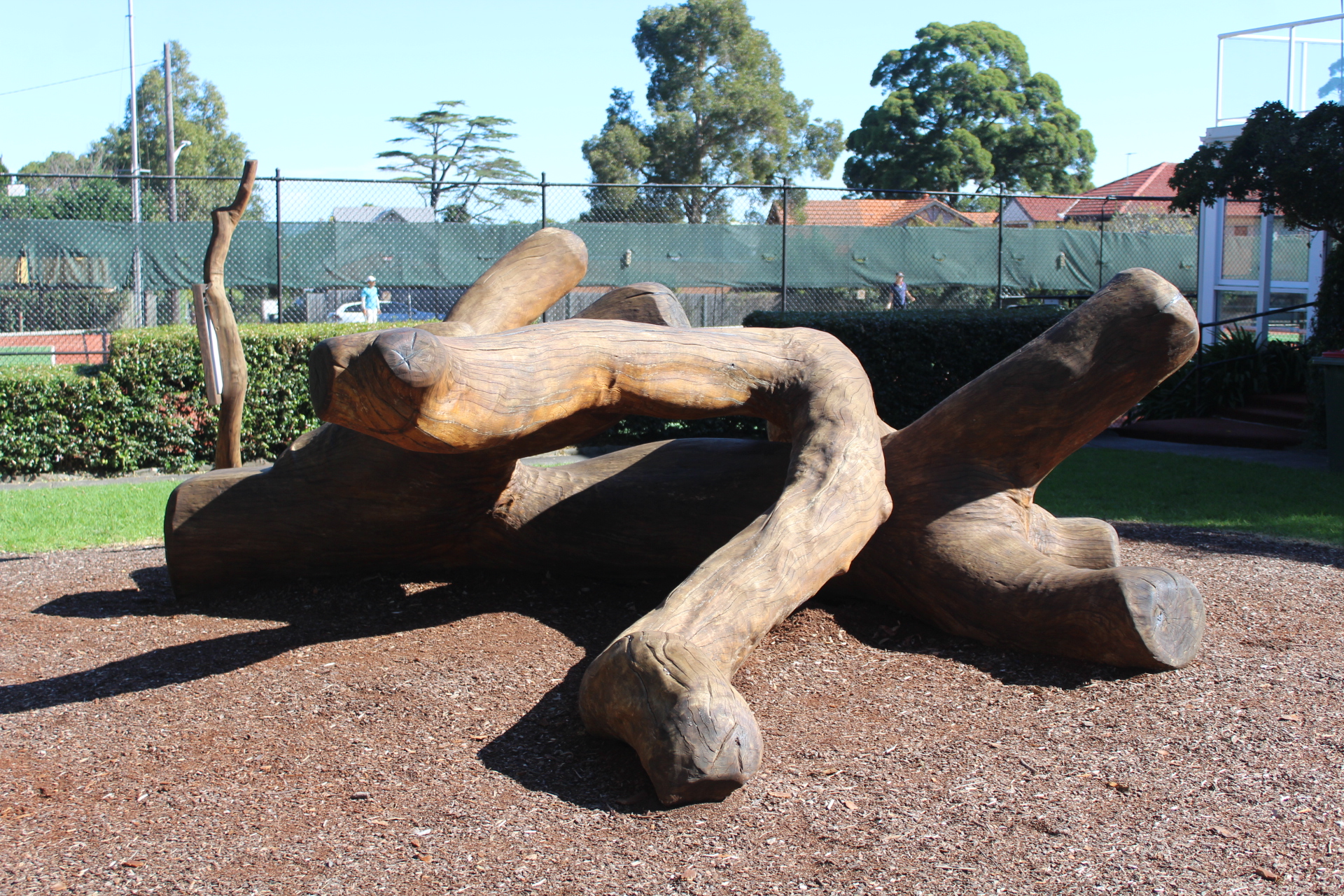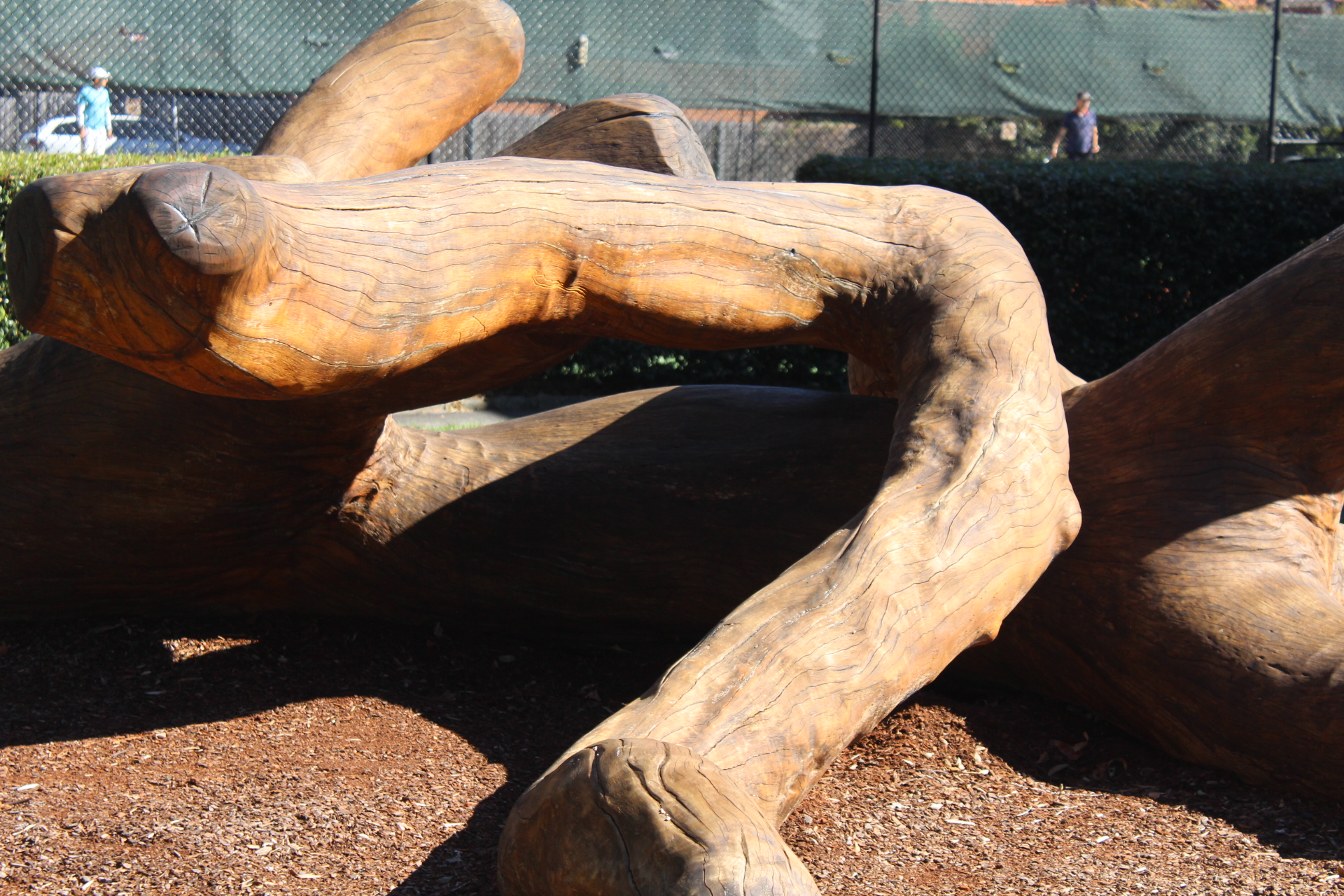 Avalon Community Garden
Avalon Community Garden's primary purpose is to foster, encourage and facilitate community gardening in Pittwater on a not-for-profit basis.
The garden was started in 2010 by a group of locals who worked in conjunction with the support of Barrenjoey High School to develop a space that could be used by the local community, to grow
vegetables, herbs, plants and flowers, and practice sustainable gardening techniques to benefit its members and the community overall.
The garden has been very successful and has grown and developed since its inception, in terms of its footprint, infrastructure, variety of produce and diversity of members. The garden welcomes new members all year round. Levels of contribution range from multiple times a week, to once a month. Your contribution is always welcome, and it is acknowledged people will have varying levels of commitment.
We encourage you to join and start enjoying the following benefits associated with community gardening:
They provide benefits for individuals and for the community as a whole. Community gardens provide education on gardening, recycling and sustainable use of natural resources.
They develop community connections and provide a means of engaging youth, children, the elderly and the disabled and otherwise marginalised individuals in mutually enjoyable and rewarding activities, thus helping to develop more functional and resilient communities.
People involved in community gardens say they improve wellbeing by increasing physical activity and reducing stress, providing opportunities to interact meaningfully with new friends, give time for relaxation and reflection as well as an opportunity to improve their interconnectedness with nature.
To get involved take a look around the site, join the Facebook group and come along and visit on a Sunday morning between 10 and 12 at the garden within Barrenjoey High School on Tasman Road, North Avalon.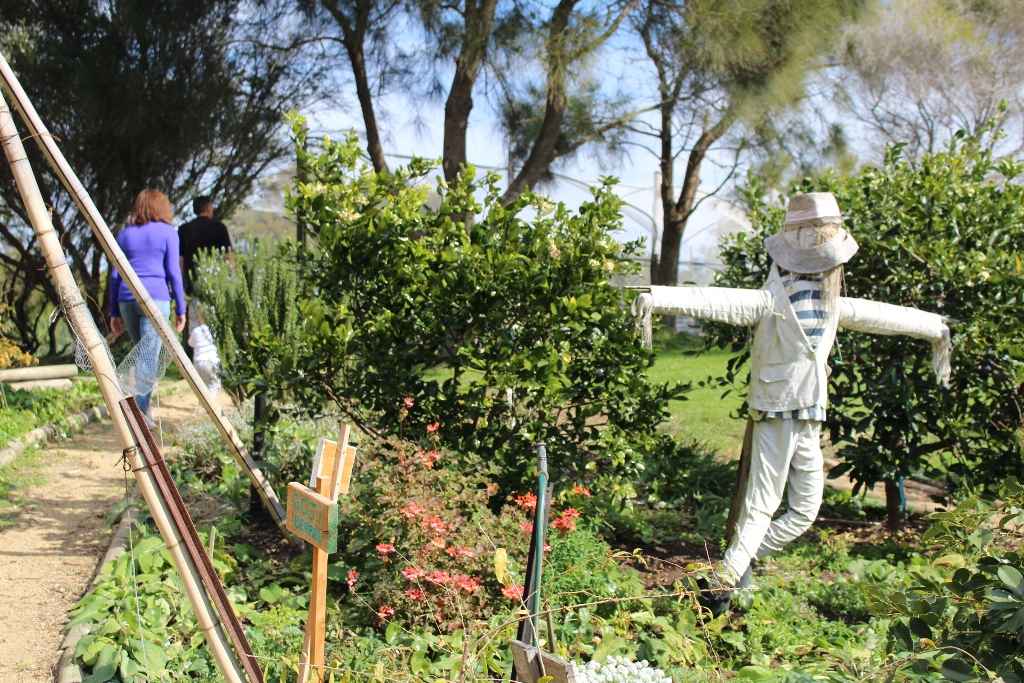 BirdLife Australia Autumn survey time
Gazing at Gang-gangs, marvelling at Magpies or smiling at some Spinebills?
Join our Birds in Backyards surveys this Autumn and let us know who is visiting your garden. 20 mins and some information about your garden helps to understand our local birds and gives us invaluable insight into their daily lives.
Webinar
Register here
for a free webinar on Wednesday March 10 at 7pm (AEDT). We will take you through how to do a survey as well as how to explore Birdata to learn more about your local bird life. We will also give you some tips and tricks on identifying birds in your garden.
How do I take part?
To do a
Birds in Backyards survey
, spend 20 minutes in one spot where you can view birds - your backyard, local park, school, or other favourite outdoor place. Simply count how many you see of each bird species you see using that space and tell us about what the outdoor space is like. Then to enter your survey data, register
your free Birdata account
, read the instructions
for the web
or
app
or watch the
video
. If you download the Birdata app you can take your smartphone or tablet outside with you to do your count.
What if I don't know much about birds?
If you are unsure where or how to start, or even feel like you don't know the first thing about birds only that you love to see them, then fear not! The Birdata web portal and app automatically gives you a list of 30 birds from your region to get you started.
What if I only have super common or introduced birds?
That is really useful! We want to know about the birds you don't see just as much as the ones you do. So if your list is only small, all introduced birds or full of birds you don't think are very 'exciting', that is still important information for us. All surveys are important so please give it a go.
Why do these surveys?
Your surveys are used by
BirdLife  Australia
and the Urban Bird team to track the health of our urban birds, and to monitor the impact of our gardens, outdoor spaces and even our own behaviours on bird populations. We can learn a lot from Birds in Backyard surveys, like how different types of gardens can attract different types of birds, and which features birds may be avoiding or are negatively affected by. In 2021
your surveys will also be used in the very first Urban Bird Index for BirdLife Australia's State of Australia's Birds Report.
Importantly, your surveys contribute to the on-ground conservation work we undertake with our volunteers, branches and partners – from local planting and habitat improvement projects up to national advocacy and campaigns. We also use the survey data in seminars and workshops conducted by staff, or for our projects such as the
Powerful Owl Project
.
Read about how the surveys you do in your gardens are helping in our post-fire conservation work here.
How often should I survey?
Each quarter we launch a seasonal survey.
By dividing the year up into seasons we can track changes in bird communities at the same four times each year.
Our Autumn survey period runs throughout March and April
- but you can still submit surveys at any time. You can do as many surveys as you like, as often as you like! Some people like to just participate once a quarter (or four times a year) in our seasonal surveys, while others like to count their birds more frequently.
What else can I record?
There are a few important interactions you can share with us if you see them. Keep an eye out for:
Breeding behaviours - If you see a bird carrying nesting materials, sitting on a nest or feeding chicks, let us know. Select the option under 'Breeding Activity' that best matches your observation (remember to keep your distance though from birds who are breeding. We don't want to disturb any nests. Be sure to limit your observations and don't get close enough to scare a bird off it's nest.)
Aggressive interactions – Let us know if you have observed any species initiate interactions with other birds and whether this interaction could be classed as aggressive – you can do this in the sighting details tab using the specific species interactions option.
Have you seen any birds feeding on the native plants in your garden? If so – who was dining on what? – you can tell us in the notes section when you record the species you have observed under "sighting details"
Have any birds been dabbling in some Oscar-worthy acting? – tell us about the weird and wonderful things your backyard birds have been up to you using the notes section in the sighting details tabs.
Don't forget you can also win great prizes. We will be giving away Birds in Backyards prize packs and even some extra special goodies throughout 2021, but to win you have to enter your surveys. Follow us on social media for more details.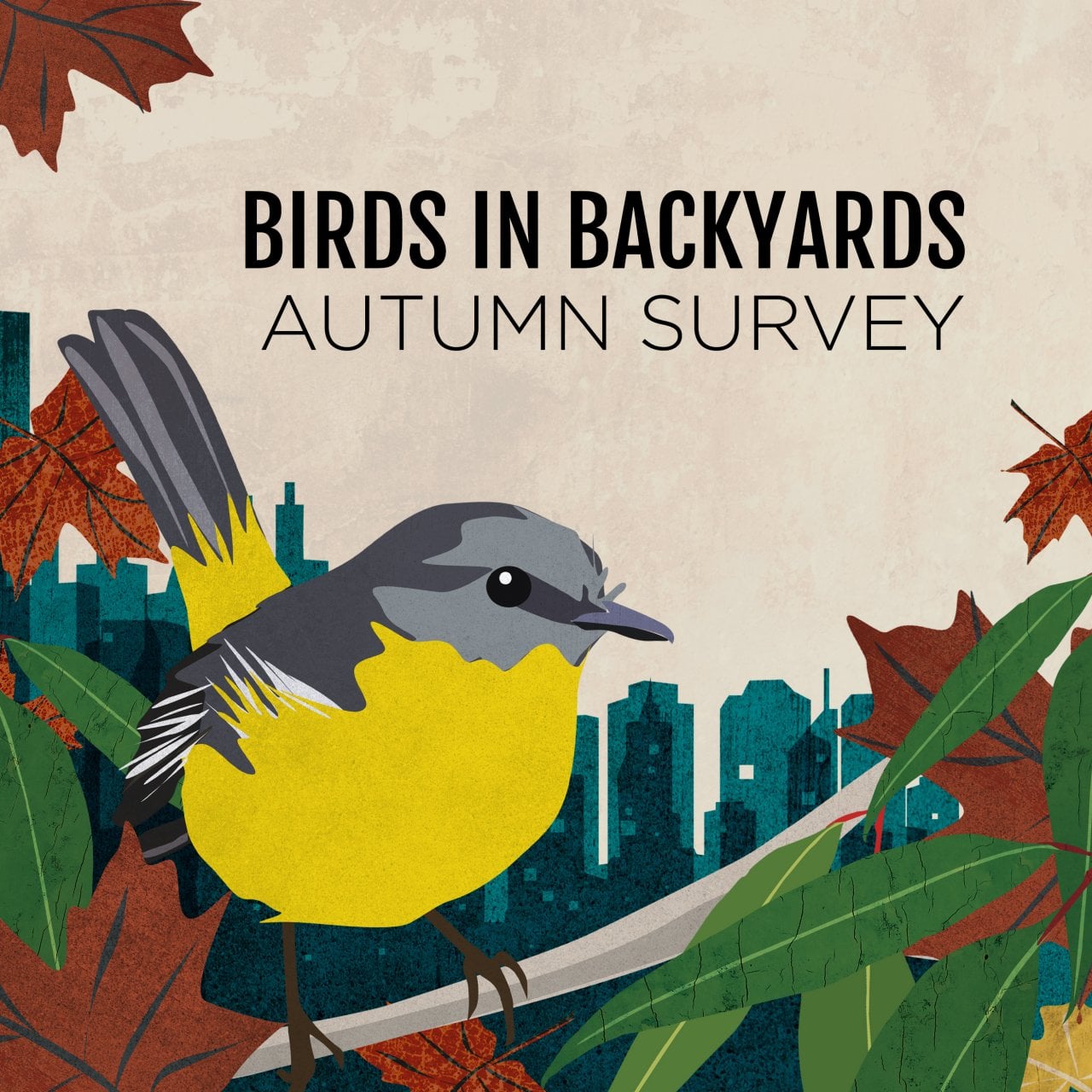 Four Corners reveals Morrison's gas plan driven by ideology not logic
April 13, 2021
Lock the Gate Alliance has renewed its call for the Morrison Government to stop wasting public money to prop up polluting and dangerous gas projects following criticism of the plan by energy experts aired overnight.
Four Corners, in its April 12th edition
'Fired Up'
has reported Federal Energy Minister Angus Taylor and his department not only ignored the advice from the likes of the Australian Energy Market Operator, but that the independent experts may have been pressured to fall into step with the government's ideologically driven gas-fuelled agenda.
"It is extremely concerning our elected politicians are not listening to the energy experts, and are instead pushing outdated and polluting gas and fracking onto the Australian public," said Lock the Gate Alliance spokesperson Naomi Hogan.
"It's galling that without an ounce of independent justification, the Morrison Government wants to sacrifice so much country to new gasfields, fracking, and pipelines, laying waste to farmland, water, and rural communities.
"It's high time Federal Government politicians dumped their flawed plan to waste public money on paying for the gas industry's pipelines and fracking rigs, and they should start by dropping the proposed changes to NAIF that will enable public funds for gas."
Coonamble farmer Anne Kennedy said it was a travesty the Morrison Government was willing to sacrifice food and fibre growing land and the water beneath it for the polluting, temporary gas industry.
"The Morrison Government had so many other industries it could have funnelled money into if it wanted to help the nation recover from the Covid-19 crisis. Unfortunately, it chose one that harms our rural communities and our ability to produce food and access secure water, while actually harming our economy," she said.
"I have given the government so much science and evidence over 12 years - really solid reports, and I naively thought they'd listen.
"Australians will be rightly shocked and appalled to learn there was not a shred of evidence supporting the Morrison Government's ideological obsession with polluting gas.
"The government must back down from its diabolical coal seam gas and fracking plans before it is too late."
Mullaley farmer Margaret Fleck said "Farmers in our region are now being approached by a gas pipeline company who has stated publicly they are after federal funding in order to proceed to development.
"This pipeline is a threat to hundreds of properties across the region, and there is no way that we can accept the Federal Government throwing away public funds on a project that will do so much damage.
"We have suffered enough after years of drought. We are now experiencing the first good season in many years. We would like to be able to enjoy that without the constant threat of high pressure gas pipelines and coal seam gasfields being superimposed on our agricultural businesses. It is a direct threat to food security as it would hamper our ability to grow food and fibre for the nation and earn valued export income."
Barilaro can't blow smoke over Upper Hunter eyes as Mangoola tries to expand
April 12, 2021
The latest planned coal project expansion to come before NSW's Independent Planning Commission is symptomatic of the State Government's failure to address unacceptable cumulative impacts on the region's air quality, according to Lock the Gate Alliance.
The IPC recently reopened submissions concerning the Mangoola Continued Operations Project, located in the Wybong Valley, in response to information received from government agencies about the cumulative trend of air quality and mounting community complaints in Muswellbrook.
The pending decision on the project comes at a time when numerous politicians from other regions of the state are descending on the Upper Hunter and making inaccurate and unhelpful comments as parties jostle for votes at the upcoming by-election.
Wybong Valley local and ex-coal miner Michael White said he was extremely disappointed by Deputy Premier John Barilaro's comments dismissing Upper Hunter Valley locals' concerns over air quality.
"It was like seeing someone deny the existence of climate change. The data is there, but Mr Barilaro is simply refusing to accept it," he said.
"When you look at the data for 2018, before the bushfires temporarily made air quality worse, there were already eight locations in the Hunter, six of which were in the Upper Hunter, that had annual PM10 readings exceeding the national environmental standards for ambient air quality.
"Coal mines have clearly contributed to this."
Mr White also said, in its submission to the IPC the Department had to rely on an air pollution inventory from nine years ago when discussing PM2.5 levels and that no more characterisation studies had been undertaken despite several new mine expansions since.
"Since 2012 there have been many new and expanded coal mines in the Upper Hunter, yet the department still expects us to believe the primary driver of air pollution in the region is woodsmoke for heating.
"The NSW Environment Protection Authority in 2015 found off road diesel emissions associated with coal mining to blame for a significant portion of PM2.5 in the Hunter Valley.
"It is a great scandal that we do not have a federal or state off-road diesel emissions standard."
Lock the Gate Alliance NSW spokesperson Georgina Woods said, "Asthma rates are higher in Muswellbrook than the rest of the Hunter, and adolescent asthma and deaths from respiratory illness are significantly higher in the Hunter than elsewhere in NSW.
"Is Mr Barilaro ignoring the health data because he's shying away from taking a tough line with multinational mining companies?
"We're calling for the IPC to reject the proposed Mangoola expansion given the added air pollution it will produce, and for the government to overhaul its Draft Clean Air Strategy to clamp down on air pollution by coal mines."
Draft NSW Clean Air Strategy: public consultation
The Department of Planning, Industry and Environment is seeking public comments on the draft NSW Clean Air Strategy until April 23rd 2021.
The aim of the
draft NSW Clean Air Strategy
is to support liveable communities, healthy environments and the NSW economy by reducing the adverse effects of air pollution on NSW communities.
Extensive consultation has previously been carried out including the Clean Air Summit in 2017 which was attended by more than 300 stakeholders. The Government is already delivering on actions to support clean air such as those announced at the summit.
What is the NSW Clean Air Strategy?
The draft NSW Clean Air Strategy presents the whole of NSW Government approach to improving air quality and minimising adverse effects on human health. The priorities in the draft Strategy are better preparedness for pollution events, cleaner industry, cleaner transport, engines and fuels, healthier households and better places. Under the Clean Air Strategy, the NSW Government will continue to lead by example.
Actions in the draft Strategy reflect the substantial and growing body of evidence on air pollution and its health impacts and costs in New South Wales.
When will the NSW Clean Air Strategy be finalised?
At the close of the public exhibition period, we will consider all submissions on the draft Strategy and recommend changes to the Strategy as necessary. We will provide the Minister for Energy and Environment with the final strategy, all the submissions and the submissions report.
NSW Government will then consider the final strategy. Once approved, the final strategy will be published on
this website
, and stakeholders, including those who made a submission on the draft strategy, will be notified.
How can I comment on the draft NSW Clean Air Strategy?
Have your say
Public exhibition is from 18 March to 23 April 2021.
You can provide your written submission in any of the following ways:
Make a submission online by using the online form
here.
Post your written submission to:
Manager Air Policy, EES-CCS
Locked Bag 5022
Parramatta NSW 2124
Make sure you include the following information at the top of your email or written submission:
first name
last name
organisation you represent (if applicable)
email address
postcode.
Department of Planning, Industry and Environment (the Department) is committed to transparent processes and open access to information. The Department may draw upon the contents of submissions and quote from them or refer to them in publications. The Department will treat submissions as public and may publish copies on the Department website (contact details will be redacted), unless you indicate that you wish your complete submission or certain content to remain confidential.
Inquiry into declining numbers of Macropods
Have your say now - submissions are now open for the Inquiry into declining numbers of kangaroos and other Macropods such as wallabies and wallaroos.
Submissions close April 26, 2021
TERMS OF REFERENCE
1. That Portfolio Committee No 7 – Planning and Environment inquire into and report on the health and wellbeing of kangaroos, and other macropods, in New South Wales, and in particular:
(a) historical and long-term health and wellbeing indicators of kangaroos, and other macropods, at the local, bioregional and state levels, including the risk of localised extinction in New South Wales,
(b) the accuracy with which kangaroo, and other macropod, numbers are calculated when determining population size, and the means by which the health and wellbeing of populations is assessed,
(c) threats to kangaroo, and other macropod, habitat, including the impact of:
(i) climate change, drought and diversion and depletion of surface water sources,
(ii) bushfires,
(iii) land clearing for agriculture, mining and urban development,
(iv) the growing prevalence of exclusion fencing which restricts and disrupts the movement of kangaroos,
(d) current government policies and programs for kangaroo management, including:
(i) the method used for setting quotas for kangaroo culling,
(ii) the management of licences to cull kangaroos,
(iii) temporary drought relief policies and programs,
(e) current government policies and programs in regards to 'in pouch' and 'at foot joeys' given the high infant mortality rate of joeys and the unrecorded deaths of orphaned young where females are killed,
(f) regulatory and compliance mechanisms to ensure that commercial and non-commercial killing of kangaroos and other macropods is undertaken according to the Biodiversity Conservation Act 2016 and other relevant regulations and codes,
(g) the impact of commercial and non-commercial killing of kangaroos and other macropods, including the difficulty of establishing numbers killed by landholders since the removal of the requirement for drop tags, and
(h) current and alternative measures to provide an incentive for and accelerate public and private conservation of kangaroos and other macropods.
2. That the committee report by the first sitting day in September 2021.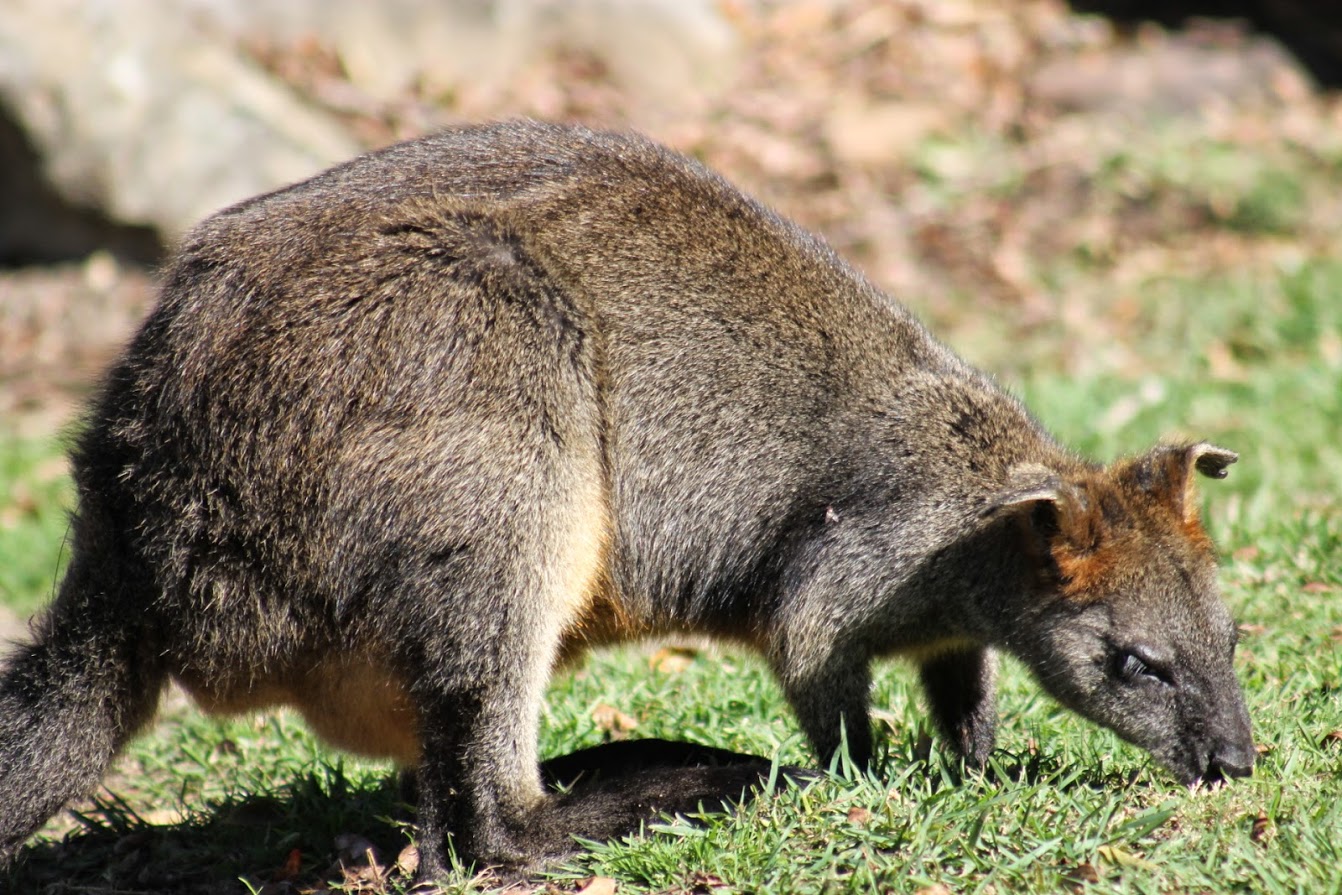 A J Guesdon photo
Bushcare in Pittwater
For further information or to confirm the meeting details for below groups, please contact Council's Bushcare Officer on 9970 1367
BUSHCARE SCHEDULES
Where we work Which day What time
Avalon
Angophora Reserve 3rd Sunday 8:30 - 11:30am
Avalon Dunes 1st Sunday 8:30 - 11:30am
Avalon Golf Course 2nd Wednesday 3 - 5:30pm
Careel Creek 4th Saturday 8:30 - 11:30am
Toongari Reserve 3rd Saturday 9 - 12noon (8 - 11am in summer)
Bangalley Headland 2nd Sunday 9 to 12noon
Bayview
Winnererremy Bay 4th Sunday 9 to 12noon
Bilgola
North Bilgola Beach 3rd Monday 9 - 12noon
Algona Reserve 1st Saturday 9 - 12noon
Plateau Park 1st Friday 8:30 - 11:30am
Church Point
Browns Bay Reserve 1st Tuesday 9 - 12noon
McCarrs Creek Reserve Contact Bushcare Officer To be confirmed
Clareville
Old Wharf Reserve 3rd Saturday 8 - 11am
Elanora
Kundibah Reserve 4th Sunday 8:30 - 11:30am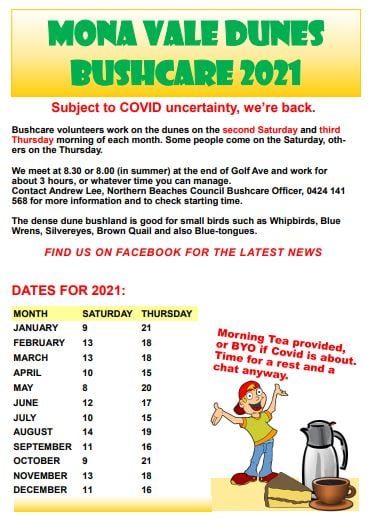 Mona Vale
Mona Vale Beach Basin 1st Saturday 8 - 11am
Mona Vale Dunes 2nd Saturday +3rd Thursday 8:30 - 11:30am
Newport
Bungan Beach 4th Sunday 9 - 12noon
Crescent Reserve 3rd Sunday 9 - 12noon
North Newport Beach 4th Saturday 8:30 - 11:30am
Porter Reserve 2nd Saturday 8 - 11am
North Narrabeen
Irrawong Reserve 2nd Saturday 2 - 5pm
Palm Beach
North Palm Beach Dunes 3rd Saturday 9 - 12noon
Scotland Island
Catherine Park 2nd Sunday 10 - 12:30pm
Elizabeth Park 1st Saturday 9 - 12noon
Pathilda Reserve 3rd Saturday 9 - 12noon
Warriewood
Warriewood Wetlands 1st Sunday 8:30 - 11:30am
Whale Beach
Norma Park 1st Friday 9 - 12noon
Western Foreshores
Coopers Point, Elvina Bay 2nd Sunday 10 - 1pm
Rocky Point, Elvina Bay 1st Monday 9 - 12noon


Gardens and Environment Groups and Organisations in Pittwater
New Shorebirds WingThing For Youngsters Available To Download
A Shorebirds WingThing educational brochure for kids (A5) helps children learn about shorebirds, their life and journey. The 2021 revised brochure version was published in February 2021 and is available now. You can download a file copy here.
If you would like a free print copy of this brochure, please send a self-addressed envelope with A$1.10 postage (or larger if you would like it unfolded) affixed to: BirdLife Australia, Shorebird WingThing Request, 2-05Shorebird WingThing/60 Leicester St, Carlton VIC 3053.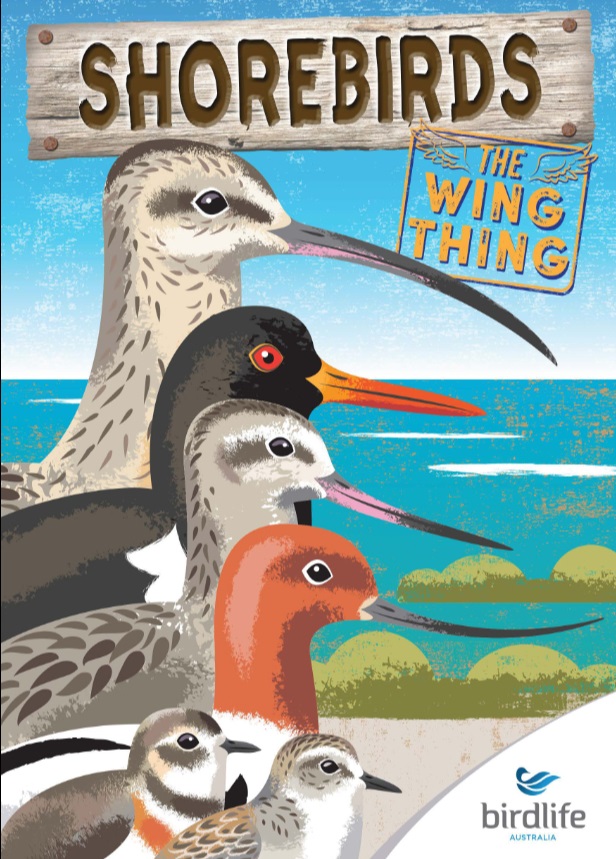 Shorebird Identification Booklet
The Migratory Shorebird Program has just released the third edition of its hugely popular Shorebird Identification Booklet. The team has thoroughly revised and updated this pocket-sized companion for all shorebird counters and interested birders, with lots of useful information on our most common shorebirds, key identification features, sighting distribution maps and short articles on some of BirdLife's shorebird activities.
The booklet can be downloaded here in PDF file format: http://www.birdlife.org.au/documents/Shorebird_ID_Booklet_V3.pdf
Paper copies can be ordered as well, see http://www.birdlife.org.au/projects/shorebirds-2020/counter-resources for details.
Download BirdLife Australia's children's education kit to help them learn more about our wading birdlife
Shorebirds are a group of wading birds that can be found feeding on swamps, tidal mudflats, estuaries, beaches and open country. For many people, shorebirds are just those brown birds feeding a long way out on the mud but they are actually a remarkably diverse collection of birds including stilts, sandpipers, snipe, curlews, godwits, plovers and oystercatchers. Each species is superbly adapted to suit its preferred habitat. The Red-necked Stint is as small as a sparrow, with relatively short legs and bill that it pecks food from the surface of the mud with, whereas the Eastern Curlew is over two feet long with a exceptionally long legs and a massively curved beak that it thrusts deep down into the mud to pull out crabs, worms and other creatures hidden below the surface.
Some shorebirds are fairly drab in plumage, especially when they are visiting Australia in their non-breeding season, but when they migrate to their Arctic nesting grounds, they develop a vibrant flush of bright colours to attract a mate. We have 37 types of shorebirds that annually migrate to Australia on some of the most lengthy and arduous journeys in the animal kingdom, but there are also 18 shorebirds that call Australia home all year round.
What all our shorebirds have in common—be they large or small, seasoned traveller or homebody, brightly coloured or in muted tones—is that each species needs adequate safe areas where they can successfully feed and breed.
The National Shorebird Monitoring Program is managed and supported by BirdLife Australia.

This project is supported by Glenelg Hopkins Catchment Management Authority and Hunter Local Land Services through funding from the Australian Government's National Landcare Program. Funding from Helen Macpherson Smith Trust and Port Phillip Bay Fund is acknowledged.
The National Shorebird Monitoring Program is made possible with the help of over 1,600 volunteers working in coastal and inland habitats all over Australia.
The National Shorebird Monitoring program (started as the Shorebirds 2020 project initiated to re-invigorate monitoring around Australia) is raising awareness of how incredible shorebirds are, and actively engaging the community to participate in gathering information needed to conserve shorebirds.
In the short term, the destruction of tidal ecosystems will need to be stopped, and our program is designed to strengthen the case for protecting these important habitats.
In the long term, there will be a need to mitigate against the likely effects of climate change on a species that travels across the entire range of latitudes where impacts are likely.
The identification and protection of critical areas for shorebirds will need to continue in order to guard against the potential threats associated with habitats in close proximity to nearly half the human population.
Here in Australia, the place where these birds grow up and spend most of their lives, continued monitoring is necessary to inform the best management practice to maintain shorebird populations.
BirdLife Australia believe that we can help secure a brighter future for these remarkable birds by educating stakeholders, gathering information on how and why shorebird populations are changing, and working to grow the community of people who care about shorebirds.

To find out more visit: http://www.birdlife.org.au/projects/shorebirds-2020/shorebirds-2020-program
Aussie Bread Tags Collection Points
Collecting bread tags enables us to provide wheelchairs that change the life of disabled people in need, as well as keeping the tags out of landfill to help to preserve the environment.
Bread Tags for Wheelchairs was started in South Africa in 2006 by Mary Honeybun. It is a community program where individuals and organisations collect bread tags, which are sold to recyclers. The money raised pays for wheelchairs for the less fortunate which are purchased through a local pharmacy. Currently about 500kg of bread tags are collected a month in South Africa, funding 2-3 wheelchairs.
We have been collecting bread tags nationally in Australia since September 2018 and now have more than 100 collection points across the country. In February 2019 we started local recycling through Transmutation - Reduce, Reuse and Recycle in Robe, SA, where our tags are recycled into products such as door knobs and bowls. Tags from some states are still sent to South Africa where a plastics company called Zibo recycles them into seedling trays.
These humble bits of polystyrene can make a real difference so get your friends, family, school, workplace and church involved. Ask school tuck shops and boarding school kitchens, child care centres, aged care facilities, hospitals, cafes and fast food outlets to collect for you - they get through a lot of bread!
All the information and signage for collecting or setting up a public collection point is
on our website
.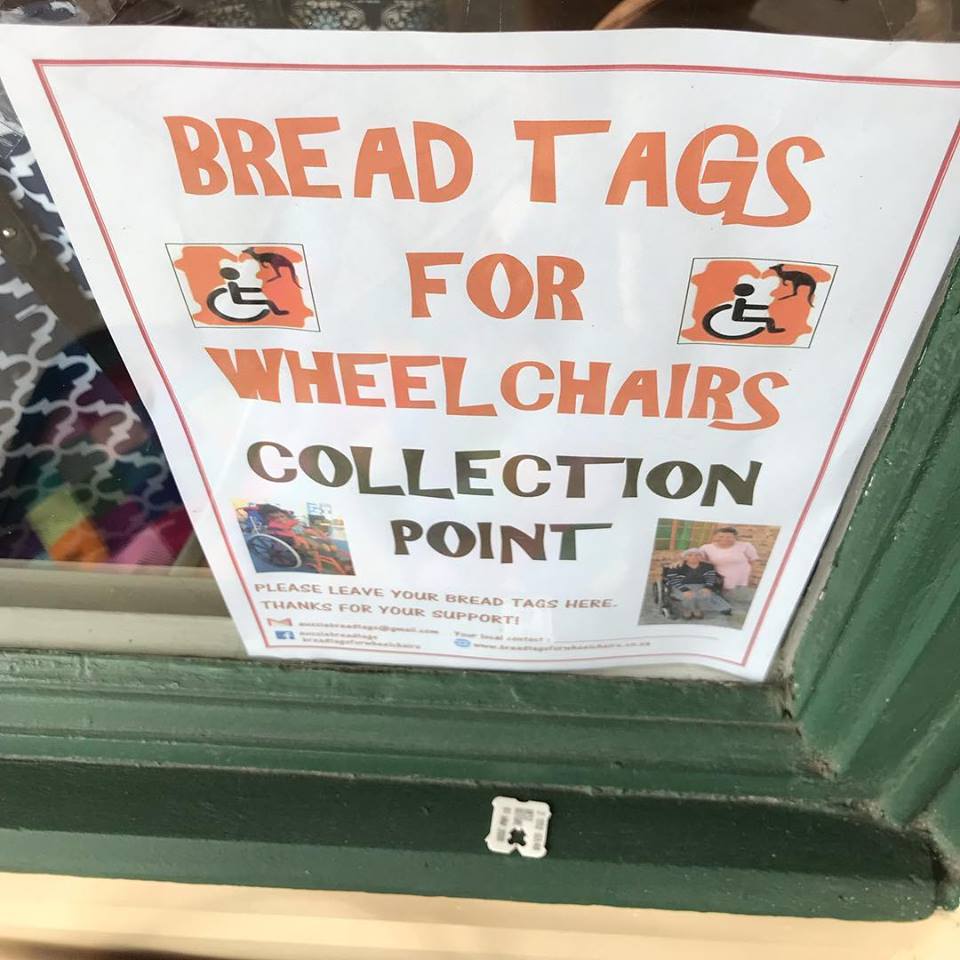 Surfers for Climate
A sea-roots movement dedicated to mobilising and empowering surfers for continuous and positive climate action.
Surfers for Climate are coming together in lineups around the world to be the change we want to see.
With roughly 35 million surfers across the globe, our united tribe has a powerful voice.
Add yours to the conversation by signing up here.
Surfers for Climate will keep you informed, involved and active on both the local and global issues and solutions around the climate crisis via our allies hub.
Help us prevent our favourite spots from becoming fading stories of waves we used to surf.
Together we can protect our oceans and keep them thriving for future generations to create lifelong memories of their own.
Green Team Beach Cleans
It has been estimated that we will have more plastic than fish in the ocean by 2050...These beach cleans are aimed at reducing the vast amounts of plastic from entering our oceans before they harm marine life.
Anyone and everyone is welcome! If you would like to come along, please bring a bucket, gloves and hat. Kids of all ages are also welcome!
The Green Team is a
Youth-run, volunteer-based environment initiative from Avalon, Sydney. Keeping our area green and clean.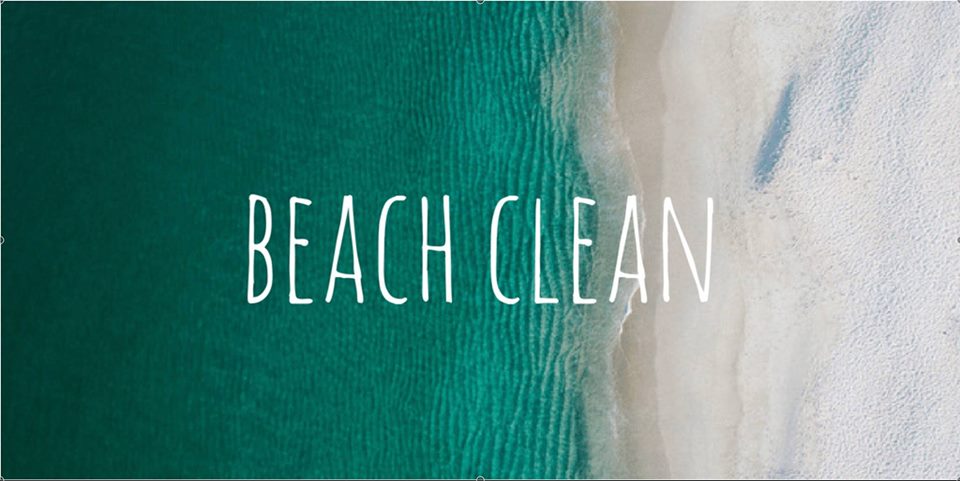 Create a Habitat Stepping Stone!
Over 50 Pittwater households have already pledged to make a difference for our local wildlife, and you can too! Create a habitat stepping stone to help our wildlife out. It's easy - just add a few beautiful habitat elements to your backyard or balcony to create a valuable wildlife-friendly stopover.
How it works
1) Discover: Visit the website below to find dozens of beautiful plants, nest boxes and water elements you can add to your backyard or balcony to help our local wildlife.
2) Pledge: Select three or more elements to add to your place. You can even show you care by choosing to have a bird appear on our online map.
3) Share: Join the Habitat Stepping Stones Facebook community to find out what's happening in the natural world, and share your pics, tips and stories.
What you get
• Enjoy the wonders of nature, right outside your window. • Free and discounted plants for your garden. • A Habitat Stepping Stone plaque for your front fence. • Local wildlife news and tips. • Become part of the Pittwater Habitat Stepping Stones community.
Get the kids involved and excited about helping out! www.HabitatSteppingStones.org.au
No computer? No problem -Just write to the address below and we'll mail you everything you need. Habitat Stepping Stones, Department of Environmental Sciences, Macquarie University NSW 2109. This project is assisted by the NSW Government through its Environmental Trust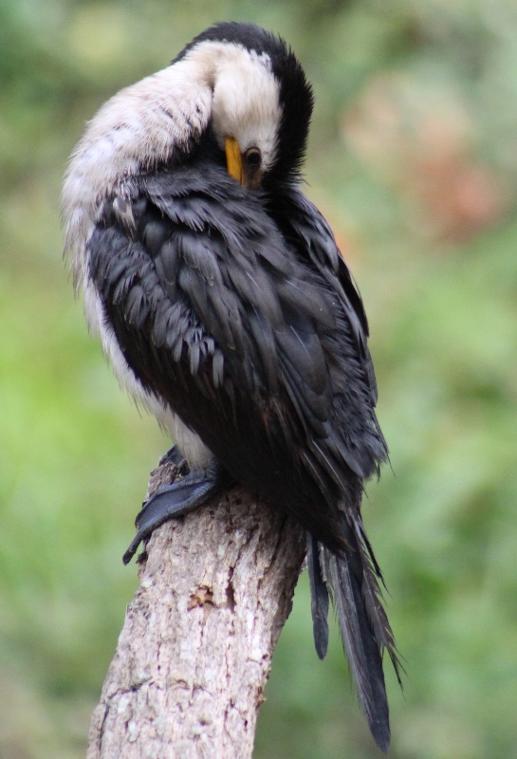 Newport Community Gardens
Anyone interested in joining our community garden group please feel free to come and visit us on
Sunday at 10am at the Woolcott Reserve in Newport!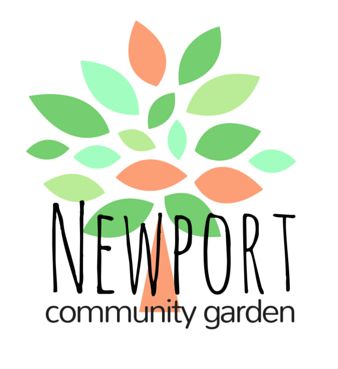 Avalon Preservation Association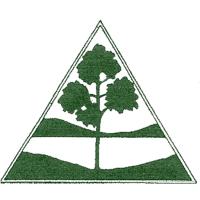 The Avalon Preservation Association, also known as Avalon Preservation Trust. We are a not for profit volunteer community group incorporated under the NSW Associations Act, established 50 years ago. We are committed to protecting your interests – to keeping guard over our natural and built environment throughout the Avalon area.
Membership of the association is open to all those residents and/or ratepayers of Avalon Beach and adjacent areas who support the aims and objectives of our Association.
Report illegal dumping
NSW Government
The RIDonline website lets you report the types of waste being dumped and its GPS location. Photos of the waste can also be added to the report.
The Environment Protection Authority (EPA), councils and Regional Illegal Dumping (RID) squads will use this information to investigate and, if appropriate, issue a fine or clean-up notice. Penalties for illegal dumping can be up to $15,000 and potential jail time for anybody caught illegally dumping within five years of a prior illegal dumping conviction.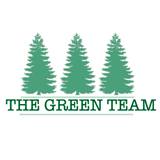 The Green Team
Profile
This Youth-run, volunteer-based environment initiative has been attracting high praise from the founders of Living Ocean as much as other local environment groups recently.
Creating Beach Cleans events, starting their own, sustainability days - 'action speaks louder than words' ethos is at the core of this group.
Avalon Boomerang Bags
Avalon Boomerang Bags was introduced to us by Surfrider Foundation and Living Ocean, they both helped organise with the support of Pittwater Council the Recreational room at Avalon Community Centre which we worked from each Tuesday. This is the Hub of what is a Community initiative to help free Avalon of single use plastic bags and to generally spread the word of the overuse of plastic.
Find out more and get involved.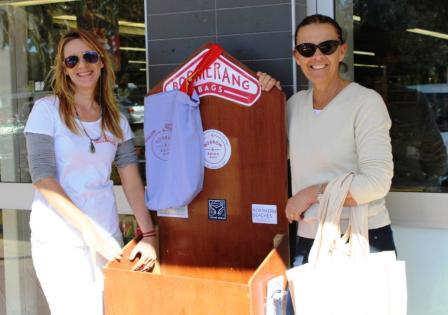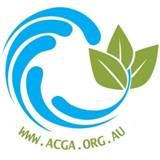 Avalon Community Garden

Community Gardens bring people together and enrich communities. They build a sense of place and shared connection.
Avalon Community Garden is a community led initiative to create accessible food gardens in public places throughout the Pittwater area. Our aim is to share skills and knowledge in creating fabulous local, organic food. But it's not just about great food. We also aim to foster community connection, stimulate creative ideas for community resilience and celebrate our abundance. Open to all ages and skills, our first garden is on the grounds of Barrenjoey High School (off Tasman Road). Become part of this exciting initiative to change the world locally.
Wildlife Carers and Organisations in Pittwater: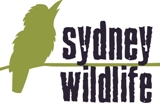 Sydney Wildlife rescues, rehabilitates and releases sick, injured and orphaned native wildlife. From penguins, to possums and parrots, native wildlife of all descriptions passes through the caring hands of Sydney Wildlife rescuers and carers on a daily basis. We provide a genuine 24 hour, 7 day per week emergency advice, rescue and care service.
As well as caring for sick, injured and orphaned native wildlife, Sydney Wildlife is also involved in educating the community about native wildlife and its habitat. We provide educational talks to a wide range of groups and audiences including kindergartens, scouts, guides, a wide range of special interest groups and retirement villages. Talks are tailored to meet the needs and requirements of each group.
Found an injured native animal? We're here to help.
Keep the animal contained, warm, quiet and undisturbed. Do not offer any food or water. Call Sydney Wildlife immediately on 9413 4300, or take the animal to your nearest vet. Generally there is no charge. Find out more at: www.sydneywildlife.org.au

Southern Cross Wildlife Care was launched over 6 years ago. It is the brainchild of Dr Howard Ralph, the founder and chief veterinarian. SCWC was established solely for the purpose of treating injured, sick and orphaned wildlife. No wild creature in need that passes through our doors is ever rejected.
People can assist SCWC by volunteering their skills ie: veterinary; medical; experienced wildlife carers; fundraising; "IT" skills; media; admin; website etc. We are always having to address the issue of finances as we are a non commercial veterinary service for wildlife in need, who obviously don't have cheque books in their pouches. It is a constant concern and struggle of ours when we are pre-occupied with the care and treatment of the escalating amount of wildlife that we have to deal with. Just becoming a member of SCWC for $45 a year would be a great help. Regular monthly donations however small, would be a wonderful gift and we could plan ahead knowing that we had x amount of funds that we could count on. Our small team of volunteers are all unpaid even our amazing vet Howard, so all funds raised go directly towards our precious wildlife. SCWC is TAX DEDUCTIBLE.
Find out more at: southerncrosswildlifecare.org.au/wp/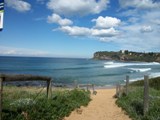 "I bind myself today to the power of Heaven, the light of the sun, the brightness of the moon, the splendour of fire, the flashing of lightning, the swiftness of wind, the depth of the sea, the stability of the earth, the compactness of rocks." - from the Prayer of Saint Patrick
Newport Community Garden: Working Bee Second Sunday of the month
Living Ocean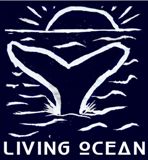 Living Ocean was born in Whale Beach, on the Northern Beaches of Sydney, surrounded by water and set in an area of incredible beauty.
Living Ocean is a charity that promotes the awareness of human impact on the ocean, through research, education, creative activity in the community, and support of others who sustain ocean health and integrity.
And always celebrating and honouring the natural environment and the lifestyle that the ocean offers us.
Our whale research program builds on research that has been conducted off our coastline by our experts over many years and our Centre for Marine Studies enables students and others to become directly involved.
Through partnerships with individuals and organizations, we conceive, create and coordinate campaigns that educate all layers of our community – from our 'No Plastic Please' campaign, which is delivered in partnership with local schools, to film nights and lectures, aimed at the wider community.
Additionally, we raise funds for ocean-oriented conservation groups such as Sea Shepherd.
Donations are tax-deductable
Bushcare in Pittwater
For further information or to confirm the meeting details for below groups, please contact Council's Bushcare Officer on 9970 1367
BUSHCARE SCHEDULES
Where we work Which day What time

Avalon
Angophora Reserve 3rd Sunday 8:30 - 11:30am
Avalon Dunes 1st Sunday 8:30 - 11:30am
Avalon Golf Course 2nd Wednesday 3 - 5:30pm
Careel Creek 4th Saturday 8:30 - 11:30am
Toongari Reserve 3rd Saturday 9 - 12noon (8 - 11am in summer)
Bangalley Headland 2nd Sunday 9 to 12noon

Bayview
Winnererremy Bay 4th Sunday 9 to 12noon

Bilgola
North Bilgola Beach 3rd Monday 9 - 12noon
Algona Reserve 1st Saturday 9 - 12noon
Plateau Park 1st Friday 8:30 - 11:30am

Church Point
Browns Bay Reserve 1st Tuesday 9 - 12noon
McCarrs Creek Reserve Contact Bushcare Officer To be confirmed

Clareville
Old Wharf Reserve 3rd Saturday 8 - 11am

Elanora
Kundibah Reserve 4th Sunday 8:30 - 11:30am

Mona Vale
Mona Vale Beach Basin 1st Saturday 8 - 11am
Mona Vale Dunes 2nd Saturday+3rd Thursday 8:30 - 11:30am

Newport
Bungan Beach 4th Sunday 9 - 12noon
Crescent Reserve 3rd Sunday 9 - 12noon
North Newport Beach 4th Saturday 8:30 - 11:30am
Porter Reserve 2nd Saturday 8 - 11am

North Narrabeen
Irrawong Reserve 2nd Saturday 2 - 5pm

Palm Beach
North Palm Beach Dunes 3rd Saturday 9 - 12noon

Scotland Island
Catherine Park 2nd Sunday 10 - 12:30pm
Elizabeth Park 1st Saturday 9 - 12noon
Pathilda Reserve 3rd Saturday 9 - 12noon

Warriewood
Warriewood Wetlands 1st Sunday 8:30 - 11:30am

Whale Beach
Norma Park 1st Friday 9 - 12noon

Western Foreshores
Coopers Point, Elvina Bay 2nd Sunday 10 - 1pm
Rocky Point, Elvina Bay 1st Monday 9 - 12noon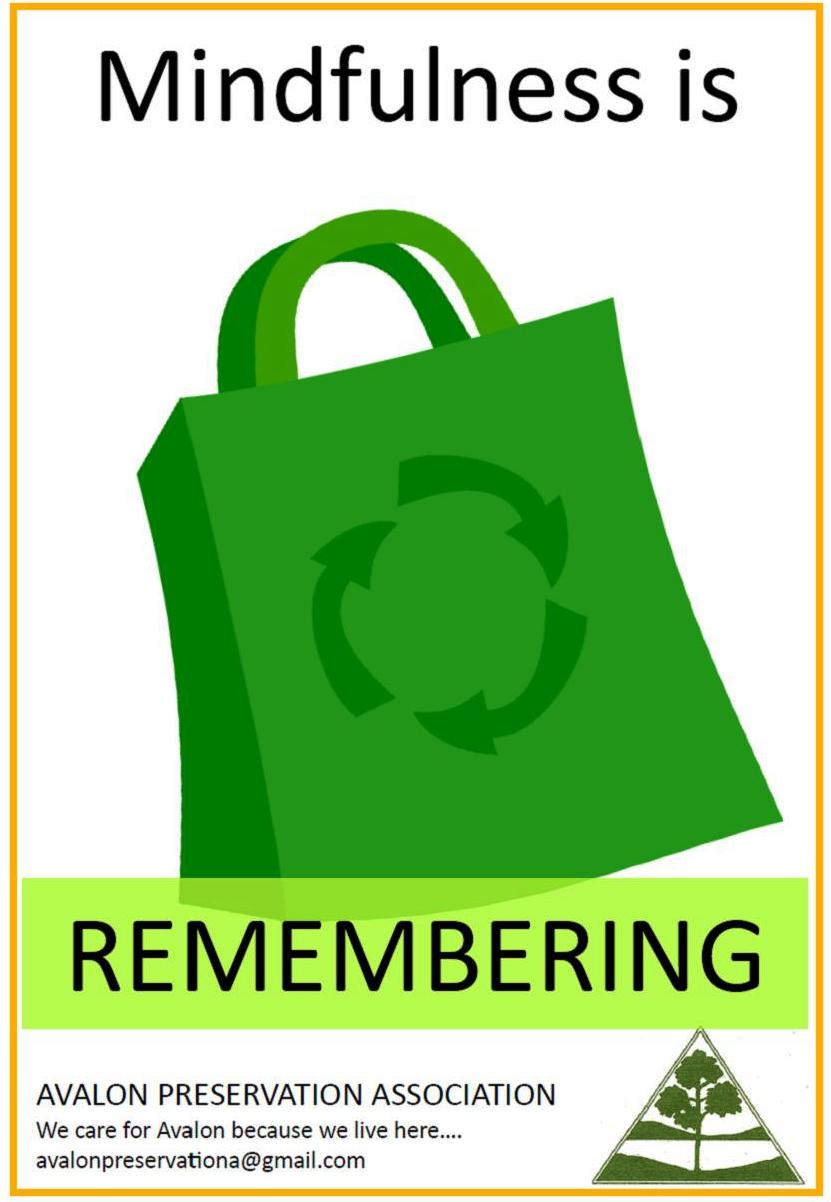 Permaculture Northern Beaches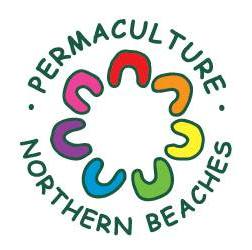 Want to know where your food is coming from?
Do you like to enrich the earth as much as benefit from it?
Find out more here:

What Does PNHA do?
About Pittwater Natural Heritage Association (PNHA)
With urbanisation, there are continuing pressures that threaten the beautiful natural environment of the Pittwater area. Some impacts are immediate and apparent, others are more gradual and less obvious. The Pittwater Natural Heritage Association has been formed to act to protect and preserve the Pittwater areas major and most valuable asset - its natural heritage. PNHA is an incorporated association seeking broad based community membership and support to enable it to have an effective and authoritative voice speaking out for the preservation of Pittwater's natural heritage. Please contact us for further information.
Our Aims
To raise public awareness of the conservation value of the natural heritage of the Pittwater area: its landforms, watercourses, soils and local native vegetation and fauna.




To raise public awareness of the threats to the long-term sustainability of Pittwater's natural heritage.




To foster individual and community responsibility for caring for this natural heritage.




To encourage Council and the NSW Government to adopt and implement policies and works which will conserve, sustain and enhance the natural heritage of Pittwater.



Act to Preserve and Protect!
Email: pnhainfo@gmail.com Or click on Logo to visit website.
Think before you print ; A kilo of recycled paper creates around 1.8 kilograms of carbon emissions, without taking into account the emissions produced from transporting the paper. So, before you send a document to print, think about how many kilograms of carbon emissions you could save by reading it on screen.
Friends Of Narrabeen Lagoon Catchment Activities

Bush Regeneration - Narrabeen Lagoon Catchment
This is a wonderful way to become connected to nature and contribute to the health of the environment. Over the weeks and months you can see positive changes as you give native species a better chance to thrive. Wildlife appreciate the improvement in their habitat.
Belrose area - Thursday mornings
Belrose area - Weekend mornings by arrangement
Contact: Phone or text Conny Harris on 0432 643 295
Wheeler Creek - Wednesday mornings 9-11am
Contact: Phone or text Judith Bennett on 0402 974 105
Pittwater's Environmental Foundation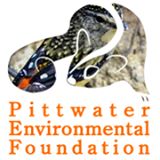 Pittwater Environmental Foundation was established in 2006 to conserve and enhance the natural environment of the Pittwater local government area through the application of tax deductible donations, gifts and bequests. The Directors were appointed by Pittwater Council.
About 33% (about 1600 ha excluding National Parks) of the original pre-European bushland in Pittwater remains in a reasonably natural or undisturbed condition. Of this, only about 400ha remains in public ownership. All remaining natural bushland is subject to encroachment, illegal clearing, weed invasion, feral animals, altered drainage, bushfire hazard reduction requirements and other edge effects. Within Pittwater 38 species of plants or animals are listed as endangered or threatened under the Threatened Species Act. There are two endangered populations (Koala and Squirrel Glider) and eight endangered ecological communities or types of bushland. To visit their site please click on logo above.