Our Youth page is for young people aged 13+ - if you are younger than this we have stuff for you on the Children's page
All Previous pages for you listed in Past Features
Anzac Day Schools' Awards 2017
The Anzac Day Schools' Awards are open to all Australian primary and secondary schools. Schools can enter as an individual class or the whole school, with a limit of one entry per school.
The Anzac Day Schools' Awards are designed to encourage initiative and creativity in the way schools commemorate Anzac Day, with an emphasis on innovation balanced with tradition.
Closing date: Friday 26 May 2017
Note: It is strongly recommended that participants include a veteran in their activities, as the impression that learning first hand from an ex-service person can have on students is profound.
Who can enter?
The Anzac Day Schools' Awards are open to all Australian primary and secondary schools. Schools can enter as an individual class or the whole school, with a limit of one entry per school.
Schools with both a primary school campus and a secondary school campus can enter both categories, but the activities must be separate activities undertaken by the primary school and secondary school campuses respectively. If the activity incorporates the whole school, the most appropriate category (i.e. primary or secondary) must be entered.
Schools may combine to submit a single entry if all the schools participated in the same commemorative event and/or learning activities. If this is a winning entry, all participating schools will receive a certificate but the winning plaque and cheque will only be awarded to the school which submitted the entry.
Entries must be coordinated and submitted by a teacher with the Principal's authorisation.
What qualifies as an entry?
Broadly, any activity undertaken to commemorate Anzac Day may qualify for entry, provided that it:
• is relevant to the audience; and
• shows due care and competence.
When designing and carrying out your activity, bear in mind the judging guidelines. Note in particular that the observance of tradition is expected and the involvement of veterans in the activities, if possible, is considered valuable. However, remember always that the Anzac Day Schools' Awards are about developing fresh approaches to commemoration and resourcefulness is encouraged.
To enter, your school's activity must be supported by:
Visual evidence, which may take the form of
Photographs

Examples of students' work

PowerPoint presentations

Videos, USB presentations (30 mins max)

Websites (hardcopy print-out or USB); and

A 500 word description of the activities.
It is preferred that multimedia presentations be provided on a USB with other entry documentation.
It is anticipated that for future competitions, from 2018 onwards, DVA will accept only electronic entries.
Contact information
133 254 email :
education@dva.gov.au
Forms, Details and more information
HERE
How did Dracula become the world's most famous vampire?
Published on 20 Apr 2017 by Ted-Ed.

Over a hundred years after his creator was laid to rest, Dracula lives on as the most famous vampire in history. But this Transylvanian noble – neither the first fictional vampire, nor the most popular of his time – may have remained buried in obscurity if not for a twist of fate. Stanley Stepanic explains how a critical copyright battle catapulted Bram Stoker's character into literary renown.
Lesson by Stanley Stepanic, animation by Phuong Mai NGUYEN.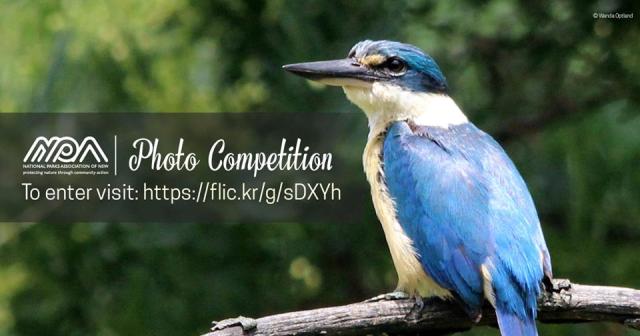 As part of our 60th Anniversary celebrations, NPA is running a photo competition! This competition will be running over most of the year. Winners will have their photos printed and displayed in an exhibition and a voucher for private photography lessons with Smart digital.
Enter the Photo Competition
If you are a keen nature photographer or have a great photo in one of the categories below please share it with us. This competition is open to everyone.
Categories can include:
National Parks or other naturally significant areas

Underwater and Marine Photography (NSW only)

Bushwalking or outdoor activities (NSW only)

Animals and Wildlife (Australian wildlife only)

Historic photos related to NPA, nature conservation or wildlife in NSW
Photo Competition Rules HERE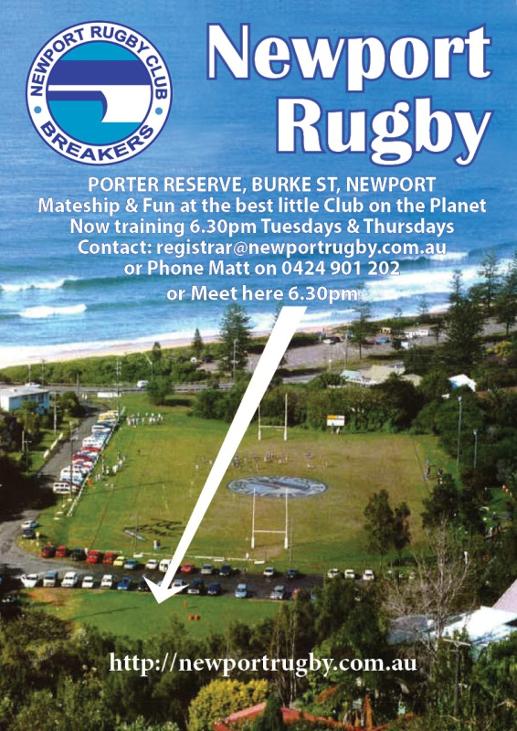 The Project Gutenberg Library of Australiana
Australian writers, works about Australia and works which may be of interest to Australians.This Australiana page boasts many ebooks by Australian writers, or books about Australia. There is a diverse range; from the journals of the land and sea explorers; to the early accounts of white settlement in Australia; to the fiction of 'Banjo' Paterson, Henry Lawson and many other Australian writers.
The list of titles form part of the huge collection of ebooks freely downloadable from Project Gutenberg Australia. Follow the links to read more about the authors and titles and to read and/or download the ebooks.
Sync Your Breathing with this - to help you Relax
Send In Your Stuff
Pittwater Online News is not only For and About you, it is also BY you.
We will not publish swearing or the gossip about others (this is the opposite of what we stand for) BUT: If you have a poem, story or something you want to see addressed, let us know or send to:
pittwateronlinenews@live.com.au
All Are Welcome, All Belong!
Searching For ET: Breakthrough Listen Initiative Publishes Initial Results
Breakthrough Listen -- the initiative to find signs of intelligent life in the universe -- has released its 11 events ranked highest for significance as well as summary data analysis results. It is considered unlikely that any of these signals originate from artificial extraterrestrial sources, but the search continues. Further, Listen has submitted for publication (available April 20) in a leading astrophysics journal the analysis of 692 stars, comprising all spectral types, observed during its first year of observations with the Green Bank Telescope.
Breakthrough Listen
has so far acquired several petabytes of data using the Green Bank Radio Telescope (GBT) in West Virginia, Lick Observatory's Automated Planet Finder on Mt. Hamilton in California, and
the Parkes Radio Telescope in Australia.
The
Breakthrough Listen
science team at the University of California, Berkeley's SETI Research Center (BSRC) designed and built an analysis pipeline that scans through billions of radio channels in a search for unique signals that might indicate the presence of technology developed by civilizations outside our Solar System.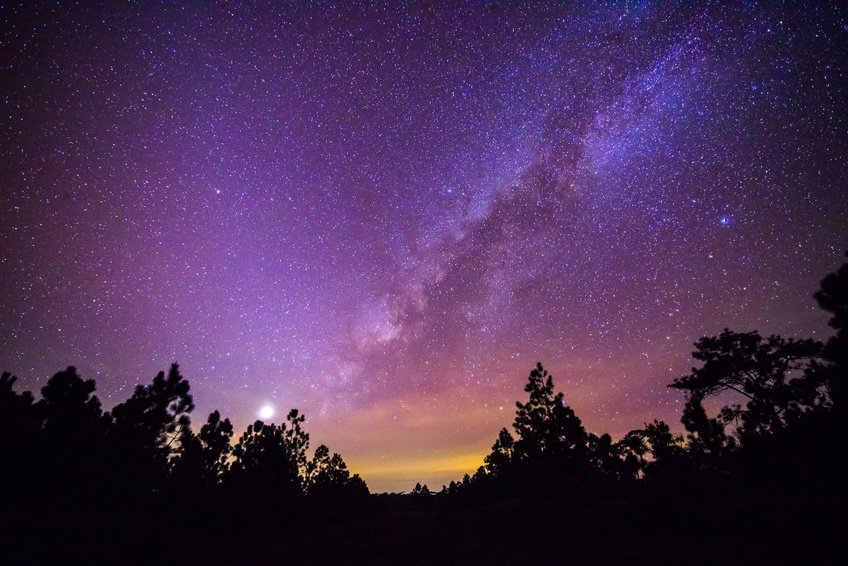 Initial results from deploying this pipeline on the first year of Breakthrough Listen data taken with the "L-band" receiver at GBT (covering frequencies from 1.1 -- 1.9 GHz) have been submitted for publication in one of the world's leading astronomy journals. Snapshot data has been released for the 11 highest ranked events that rose above the pipeline's threshold for significance, as well as summary results from the complete analysis. Data is available at
breakthroughinitiatives.org/OpenDataSearch
.
"With the submission of this paper, the first scientific results from Breakthrough Listen are now available for the world to review," said Dr. Siemion. Although the search has not yet detected a convincing signal from extraterrestrial intelligence, these are early days. The work that has been completed so far provides a launch pad for deeper and more comprehensive analysis to come."
The software used for the analysis in these papers has been made available in a github repository1, along with associated documentation2. This enables programmers and machine learning experts (even those with no prior astronomy knowledge) to join the search for artificial signals, by developing increasingly sophisticated algorithms to comb through the datasets that continue to flow not just from GBT, but from the other participating telescopes.
The basics of searching for signatures of extraterrestrial technology3 are quite simple. Artificial signals can be distinguished from natural processes through features like narrow bandwidth; irregular spectral behavior, pulsing, or modulation patterns; as well as broad-band signals with unusual characteristics. However, human technology emits signals (known as radio frequency interference) similar to the ones being searched for. This means that algorithms must be designed to ensure that signals are coming from a fixed point relative to the stars or other targets being observed, and not from local interferers (including Earth-orbiting satellites).
The Berkeley SETI Research Center Breakthrough Listen science team examined data on 692 stars from the primary target list from GBT, consisting of three five-minute observations per star, interspersed with five-minute observations of a set of secondary targets. By performing an analysis of thresholded frequency channels, as well as a Doppler drift search (for details see:
HERE
) the pipeline identified channels where radio emission was seen for each target (referred to as "hits"). The pipeline produced millions of hits for the sample as a whole, of which the vast majority are almost certainly radio frequency interference from human technology. Eleven events rose above the pipeline threshold for significance, but further detailed analysis indicates that it is unlikely that any of these signals originate from artificial extraterrestrial sources.
For each star sample, the team searched through the entire database of events, looking for radio channels where events occurred only at one or a small handful of positions on the sky. While these stars have unique radio "fingerprints," this is by no means convincing evidence that they host planets inhabited by extraterrestrial civilizations. However, the search for signals that are localized on the sky and appear unusual in some way provides an excellent way to select promising targets for follow-up observations.
The BSRC team continues to develop more and more sophisticated algorithms, and plans to release updated analyses of Listen data approximately once every six months. The Berkeley team also seeks continued and expanded engagement with signal processing and machine learning experts to help mine the Breakthrough Listen dataset in the search for evidence of signals from extraterrestrial civilizations.
Project Leadership
Martin Rees,

Astronomer Royal, Fellow of Trinity College; Emeritus Professor of Cosmology and Astrophysics, University of Cambridge.
Pete Worden,
Chairman, Breakthrough Prize Foundation.
Frank Drake,
Chairman Emeritus, SETI Institute; Professor Emeritus of Astronomy and Astrophysics, University of California, Santa Cruz; Founding Director, National Astronomy and Ionosphere Center; Former Goldwin Smith Professor of Astronomy, Cornell University.
Ann Druyan,
Creative Director of the Interstellar Message, NASA Voyager; Co-Founder and CEO, Cosmos Studios; Emmy and Peabody award winning Writer and Producer.
Dan Werthimer,
Co-founder and chief scientist of the SETI@home project; director of SERENDIP; principal investigator for CASPER.
Andrew Siemion
, Director, Berkeley SETI Research Center
Walk with Penguins in immersive 3D experience
Published on 19 Apr 2017 by BirdLife International

For the first time, you can instantly transport yourself to a sub-antarctic penguin colony and immerse in the lives of Southern Rockhopper, King, Magellanic, and Gentoo Penguins. Watch in full HD as the penguins return from challenging journeys back to their colonies of fuzzy chicks.
Despite being loved the world over, penguins are the world's second most threatened group of marine birds, with 10 of the 18 species threatened with extinction due to competition with fisheries, bycatch, marine pollution, disease, habitat disturbance and climate change.
The world's largest nature conservation partnership, BirdLife International, has worked with London-based virtual reality and post-production specialist, Visualise, to create Walk with Penguins, an engaging 3D 360 short nature film used to connect audiences with penguin protection.
For the first time, you can instantly transport yourself to a sub-antarctic island and immerse in the lives of penguins—thanks to a new 3D 360-degree film launched today.
Amidst the sound of trumpeting parental calls, with wind buffeting against its fluffy feathers, a King Penguin chick walks right up to you and stares you in the eye. You duck your head as an albatross soars overhead, whilst another nests on a rock ledge just above you. As penguins squabble for a shower you feel almost splashed by water, and you sense the exposure as you peer over a cliff and watch a line of Southern Rockhoppers Eudyptes chrysocome jump up the steep slope to their colony. When you take off the virtual reality headset, with a bit of a dizzy wobble, you feel like you have seen the world from the perspective of a penguin—and it's a tough realisation.
BirdLife has worked with virtual reality producer, Visualise, to create Walk with Penguins, an engaging 3D 360 short nature film—the first of its kind—to bring the daily challenges and lives of remote penguin colonies to you, and to raise awareness about threats to penguins, the second-most threatened group of seabirds (after albatrosses).
You can watch online in high-quality 360 video on YouTube (embedded below—click to view full-screen), or for the full experience, watch via the YouTube app or
Google Cardboard app
, using a cheap cardboard frame that allows you to use your phone as a virtual reality headset. The only thing that is missing is the smell of a real colony…
Credits:
Executive Producer – Matt Shannon
Creative Director – Will McMaster
Director of Photography – Jonathan Curran
1st Assistant – Joe Packman
Music & Sound Design: Henrik Oppermann
Senior VFX Artist: Tom Hawksley & David Robinson
Colour Grading: Jonathan Curran
Producer: Alex McMaster and Sophia Georgiou
Script: Luca Bonaccorsi, Shaun Hurrell, Alex Dale
Music Composer: Renée Abe
Voice Over: Matt Hopper
Special thanks to:
Margaret Balaskas, Rory Crawford, John Croxall, the staff at Falklands Conservation, and supporters of the Osaka Gala Dinner and Tokyo Gala Dinner.
Copyright: 2017 BirdLife International & Visualise - article by Shaun Hurrell
Students investigate Australia's history
21 March 2017:
Joint Media Release
The Hon Dan Tehan MP
Minister for Veterans' Affairs
Minister Assisting the Prime Minister for the Centenary of ANZAC
Senator The Hon Simon Birmingham
Minister for Education and Training
Eight students from across Australia have earned a once-in-a-lifetime opportunity to experience Anzac Day commemorative services in France and Belgium after being awarded the prestigious Simpson Prize.
Minister for Veterans' Affairs Dan Tehan today presented awards to the winners and runners-up at Parliament House in Canberra.
"As a nation we honour the service and sacrifice of the men and women who serve in defence of our nation and the Simpson Prize is a valuable opportunity for young Australians to learn about our history and reflect on how these events have shaped our country," Minister Tehan said.
"This year, students were asked to look beyond Gallipoli and consider the significance of the Western Front battles in helping to shape the Anzac story.
"Australians on the Western Front were involved in some of the bloodiest confrontations in our history while enduring terrible conditions and it was in this environment that countless stories of bravery, mateship and sacrifice emerged.
"The students who entered the Simpson Prize have gained a better understanding of the Anzac tradition and its importance to our national identity."
The eight winning students (one from each state and territory) will attend Anzac commemorations on the Western Front in France and Belgium in April.
Winners and runners-up also received a medallion and a certificate to acknowledge their achievement and are attending a two-day educational program at national institutions in Canberra.
Minister for Education and Training Simon Birmingham said more than 1,100 students had submitted an essay or an audio-visual presentation in the 2017 Simpson Prize.
"The Simpson Prize is an important way to ensure Australia's history is recognised by this and future generations of students," Minister Birmingham said.
"That's why the Turnbull Government has committed $606,000 over three years to the History Teachers' Association of Australia to manage the Simpson Prize.
"All of today's winners have shown themselves to be excellent young historians with a detailed, well researched and sophisticated understanding of what happened on the Western Front just over a hundred years ago."
More information about the awards, including a list of winners, runners-up and accompanying teacher chaperones can be found at
The Simpson Prize
_______________________________________
If you wish to enter the Simpson Prize, please respond to the question below.
The Simpson Prize is a national competition for Year 9 and 10 students.
The competition encourages participants to focus on the significance of Anzac Day and to consider what Anzac Day means to them and to Australia.
Question
Some historians have described 1917 as "the worst year of the Great War" for Australia and Australians. To what extent is this an accurate statement?
Instructions
The Simpson Prize requires you to respond to the quote and question above using both the Simpson Prize Australian War Memorial Source Selection (which can be found at
https://www.awm.gov.au/education/simpson-prize/
) and your own research.
You are encouraged to agree, debate with or challenge the statement from a variety of perspectives – individual, national and global – and to use sources in a variety of forms.
You are expected to make effective use of a minimum of three of the sources provided (see link above).
Up to half of your response should also make use of information drawn from your own knowledge and research.
Closing date
Submit your entry by Friday 10 November 2017.
Please see the
How to Enter section
for more details regarding student and teacher entry requirements.
Note: The Winners of this year's Simpson Prize will travel in 2018.
The competition is funded by the Australian Government Department of Education and run by the History Teachers' Association of Australia.
Winning Entries 2017
Lucinda Hogan
Loreto Kirribilli
New South Wales
Riley Smithers
Pimlico State High School
Queensland
Charlotte Matthias
Loreto College
South Australia
Sasha Massey
St Patrick's College
Tasmania
Katia Testarotta
Camberwell Girls Grammar School
Victoria
Jae Fapani Brieffies Willeton Senior High School
Western Australia
Finlay Dale
Palmerston Senior College
Northern Territory
Elizabeth Spollard
Burgman Anglican School
ACT
Runner-up Entries 2017
Kefah Farache
Asquith Boys High School
New South Wales
Rachel Leeson
St Monica's College
Queensland
Hillary Thursby
St Mary's College
South Australia
Madeleine Pearn
St Patrick's College
Tasmania
Sabrina Tse
Camberwell Girls Grammar School
Victoria
Char Min Ng
Willeton Senior High School
Western Australia
Lachlan Anderson
Darwin Middle School
Northern Territory
Samuel Melhuish
Marist College Canberra
ACT