January 13 - 19, 2019: Issue 389

For you this week:
History:
Pittwater Summer Houses: Rocky Point And Elvina Bay Peninsula - A Place Of Holiday Songs And Operas In Ventnor, Fairhaven, Trincomalee and Maritana; -
During the research found for an insight into the development of what we today call the Elvina Bay and Rocky Point peninsula, with one side fronting Lovett Bay and the other McCarr's creek, one article remarks, when reporting a wedding between two members of old families, that here is 'an old slice of Sydney'.
A slice of even older Sydney is shown in that the grandfather of two of the 1890's developers, E.E. A and F. A Oatley, is James Oatley, the gentleman who was paid £75 to provide the 'town clock' for the Hyde Park Barracks, while Joseph Washington Flood the other landholder, had a mother, Charlotte (nee Hannam), wife of Edward Flood MLC, who first met Mary, the mother of James' sons Frederick and James Jnr. when a child aboard the Northampton that arrived in Sydney Town on June 18th, 1815.
The Flood-Oatley connections don't end there - Edward Flood was later a witness to James Oatley's Will in 1839 and lived with Jane Oatley (nee Weedon), wife of Frederick Snr., as he aged and that the Flood, Oatley Weedon and Hannam families were getting Land Grants beside each other from the 1820's on - more on that below. News this week that the Hyde Park Barracks is to close at the end of this week, and that the clock James Oatley built is being allowed to wind down for the first time in 200 years is just one of the stories that coincides with the first look into Elvina-Rocky Point Pittwater Summer Houses for 2019.
Arthur Brascombe Wood's 'Maritana' dates from earliest times too. Named for a very popular opera this conjures up resonances of music and fine song floating across the water. A generation on, one of the wonderful summer homes built for enjoyment by Walter Gibson, youngest son of that Gibson & Foy connection, simply for enjoyment of our pristine waterways and tranquil, and called 'Maritana' still, has just come onto the market and is currently listed by L J Hooker Mona Vale - details and great pictures here.
'Maritana' isn't the only instance of song floating across those waters - at Rocky Point the house built by James Booth for Arthur Stevens - Arturo Steffani, had a higher room for music and he too was involved in teaching music, as well as being famous for hosting great parties to which some of our earliest brilliant Painter Artists came. Known as 'The Red House' by locals then this became the holiday idyll of a few others before passing into the hands of members of the Foy family too.
Tiny Doors Popping Up Everywhere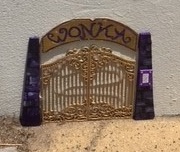 Those strolling past Avalon Recreation Centre may have noticed some golden gates to Willy Wonka's Chocolate factory located near the ground. After a chuckle you may have wondered 'what the?' - do we have tiny characters about to troop through there?
This Summer, when you begin to hear that familiar song 'I'm bored!', offer the option to go find some Tiny Doors.
Launched on Friday December 7th, 2018 and now 'live' since Saturday the 8th, there are 30 Tiny Doors to be found between one end of the peninsula and the other, all created by local children and artists.
All the Tiny Doors have been inspired by a door from literature or film, including the Chamber of Secrets Door from the Harry Potter books, the door to Narnia from The Lion, the Witch and the Wardrobe and the Tardis door from Doctor Who.

Tiny door "passports" are available at every Council Library - start your treasure hunt now.
Show proof you found a door to staff at any library and get your passport stamped.
There were 100 youngsters and artists involved in everything from creative, marketing and website design!
Bored? Go find some Tiny Doors!
headspace Brookvale
headspace Brookvale provides services to young people aged 12-25. If you are a young person looking for health advice, support and/or information,headspace Brookvale can help you with:
• Mental health • Physical/sexual health • Alcohol and other drug services
• Education and employment services
If you ever feel that you are:
• Alone and confused • Down, depressed or anxious • Worried about your use of alcohol and/or other drugs • Not coping at home, school or work • Being bullied, hurt or harassed • Wanting to hurt yourself • Concerned about your sexual health • Struggling with housing or accommodation • Having relationship problems • Finding it hard to get a job
Or if you just need someone to talk to… headspace Brookvale can help! The best part is our service is free, confidential and youth friendly.
headspace Brookvale is open from Monday to Friday 9:00am-5:30pm so if you want to talk or make an appointment give us a call on (02) 9937 6500. If you're not feeling up to contacting us yourself, feel free to ask your family, friend, teacher, doctor or someone close to you to make a referral on your behalf.
When you first come to headspace Brookvale you will be greeted by one of our friendly staff. You will then talk with a member of our headspace Brookvale Youth Access Team. The headspace Brookvale Youth Access Team consists of three workers, who will work with you around whatever problems you are facing. Depending on what's happening for you, you may meet with your Youth Access Worker a number of times or you may be referred on to a more appropriate service provider.
A number of service providers are operating out of headspace Brookvale including Psychologists, Drug & Alcohol Workers, Sexual Health Workers, Employment Services and more! If we can't find a service operating withinheadspace Brookvale that best suits you, the Youth Access Team can also refer you to other services in the Sydney area.
eheadspace provides online and telephone support for young people aged 12-25. It is a confidential, free, secure space where you can chat, email or talk on the phone to qualified youth mental health professionals.
Click here to go to eheadspace
For urgent mental health assistance or if you are in a crisis please call the Northern Sydney 24 hour Mental Health Access Line on 1800 011 511
Need Help Right NOW??
kids help line: 1800 55 1800 - www.kidshelpline.com.au
lifeline australia - 13 11 14 - www.lifeline.org.au
headspace Brookvale is located at Level 2 Brookvale House, 1A Cross Street Brookvale NSW 2100 (Old Medical Centre at Warringah Mall). We are nearby Brookvale Westfield's bus stop on Pittwater road, and have plenty of parking under the building opposite Bunnings. More at: www.headspace.org.au/headspace-centres/headspace-brookvale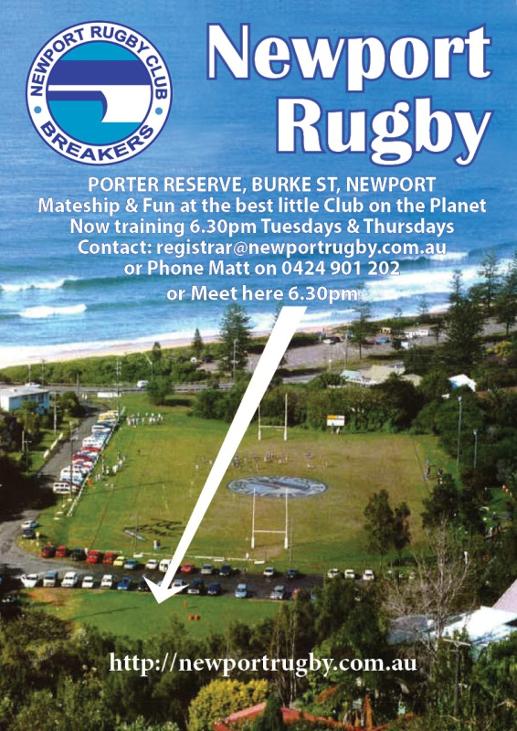 The Project Gutenberg Library of Australiana
Australian writers, works about Australia and works which may be of interest to Australians.This Australiana page boasts many ebooks by Australian writers, or books about Australia. There is a diverse range; from the journals of the land and sea explorers; to the early accounts of white settlement in Australia; to the fiction of 'Banjo' Paterson, Henry Lawson and many other Australian writers.
The list of titles form part of the huge collection of ebooks freely downloadable from Project Gutenberg Australia. Follow the links to read more about the authors and titles and to read and/or download the ebooks.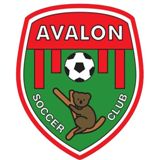 Profile:
Avalon Soccer Club
Avalon Soccer Club is an amateur club situated at the northern end of Sydney's Northern Beaches. As a club we pride ourselves on our friendly, family club environment. The club is comprised of over a thousand players aged from 5 to 70 who enjoy playing the beautiful game at a variety of levels and is entirely run by a group of dedicated volunteers.
Driver Knowledge Test (DKT) Practice run Online
Did you know you can do a practice run of the DKT online on the RMS site? - check out the base of this page, and the rest on the webpage, it's loaded with information for you!
The DKT Practice test is designed to help you become familiar with the test, and decide if you're ready to attempt the test for real.
Experienced drivers can also take the practice test to check their knowledge of the road rules.
The practice test looks and operates like the real test. It consists of 45 questions drawn from the DKT Question Bank, and is available in the same languages as the real test.
Unlike the real test, the practice DKT allows you to finish all 45 questions, regardless of how many you get wrong. At the end of the practice test, you'll be advised whether you passed or failed.
Profile: Ingleside Riders Group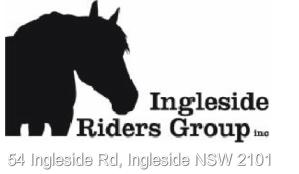 Ingleside Riders Group Inc. (IRG) is a not for profit incorporated association and is run solely by volunteers. It was formed in 2003 and provides a facility known as "Ingleside Equestrian Park" which is approximately 9 acres of land between Wattle St and McLean St, Ingleside. IRG has a licence agreement with the Minister of Education to use this land. This facility is very valuable as it is the only designated area solely for equestrian use in the Pittwater District.
IRG promotes equal rights and the respect of one another and our list of rules that all members must sign reflect this.
Youth Source: Northern Sydney Region
A directory of services and resources relevant to young people and those who work, play and live alongside them.
The
YouthSource directory
has listings from the following types of service providers:
Aboriginal,
Accommodation,
Alcohol & Other Drugs,
Community Service,
Counselling,
Disability,
Education & Training,
Emergency Information,
Employment,
Financial,
Gambling,
General Health & Wellbeing,
Government Agency,
Hospital & GP,
Legal & Justice,
Library,
Mental Health,
Multicultural,
Nutrition & Eating Disorders,
Parenting,
Relationships,
Sexual Health,
University,
Youth Centre
Our Youth page is for young people aged 13+ - if you are younger than this we have stuff for you on the Children's page
All Previous pages for you listed in Past Features
Claim Your $100 Creative Kids Voucher
January 9th, 2019: NSW Government
Parents can now apply for a $100 voucher that will help cover the cost of school-age children's creative and cultural learning activities.

One voucher is available each year for students aged between 4.5 to 18 years old. Parents can access the rebate online or in person
at Service NSW
.
The vouchers will help parents meet the cost of creative and cultural activities such as music lessons, languages, coding, drama and theatre, photography and graphic design.
Research has shown that children's engagement with creative activities has positive effects on their interpersonal, intellectual, social and emotional development.
Minister for Finance, Services and Property Victor Dominello said the NSW Government's Creative Kids program builds on the success of the Active Kids program.
"Involvement in creative and cultural learning activities is critical to a child's growth and development but the enrolment costs all add to the family budget and can be prohibitive," Mr Dominello said.
"The NSW Government recognises that cost of living is a major issue for families and because of our strong budget position, we are proud to be providing this extra assistance for children to participate in these valuable creative and cultural programs."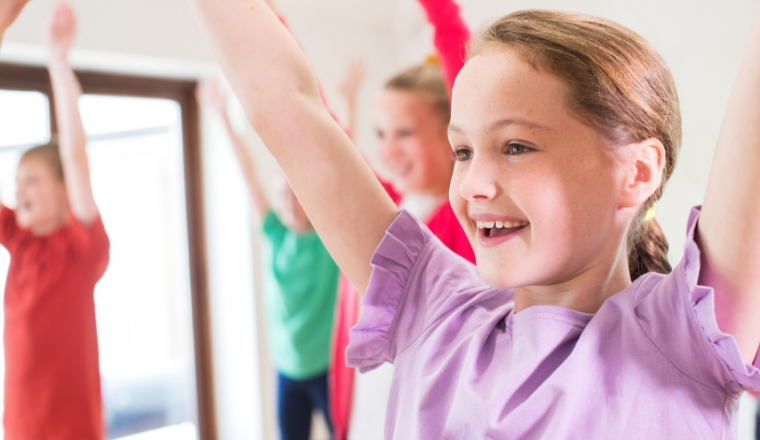 Uni graduates taking advantage of strong economy
Friday 11 January 2019
Media Release
The Hon Dan Tehan MP
Minister for Education
Australian university graduates are enjoying the best job prospects since 2014 as employer satisfaction with graduates is at its highest level ever.
This is great news for around 260,000 prospective students who will receive their first round university offers for 2019 from today.
Key findings of the 2018 Employer Satisfaction Survey and the 2018 Graduate Outcomes Survey released today include:
72.9 per cent of undergraduates were in full-time employment four months after completing their degree, an increase of five percentage points from 2014.
Graduates employed full-time were earning $61,000 a year four months after completion of their studies.
85% of supervisors were satisfied overall with their graduate employee – the highest level ever recorded.
92% of supervisors said graduates were 'very well' or 'well' prepared for employment.

Minister for Education Dan Tehan said more graduates were putting their skills and training to good use in the workplace.
"Our Government's economic management has seen a record number of jobs created and this means more opportunities for university graduates to get a job and kickstart their careers," Mr Tehan said.
"The Morrison Government is also providing record funding of around $17.7 billion to Australian universities this year and the return on that investment is job-ready graduates who can take advantage of the employment opportunities our economy is creating.
"In this country, if you have a go, you get a go and those Australians making the commitment to improve themselves, and improve their job prospects, through higher education should be congratulated. Everyone who received a university offer today should see it as an incredible opportunity and a stepping stone to realising their ambitions. Any prospective students who want to investigate their course further or look at other options should use the Government's new Course Seeker website at
www.courseseeker.edu.au
."
Nature Writing Prize 2019
Calling all nature writers!
The Nature Conservancy Australia is delighted to open the fifth biennial Nature Writing Prize.
The winner of the best essay (3,000 – 5,000 words) in the genre of 'Writing of Place' will receive a $5,000 award and will be published as an online multimedia essay by Griffith Review – Australia's leading literary quarterly publication.
The prize will go to an Australian writer whose entry is judged to be of the highest literary merit and which best explores their relationship and interaction with some aspect of the Australian landscape.
Entry costs $30.00. The deadline for submissions is 1 February 2019 and the winner will be announced in May 2019. The prize is open to Australian citizens and permanent residents.
Year 13
Year13 is an online resource for post school options that specialises in providing information and services on Apprenticeships, Gap Year Programs, Job Vacancies, Studying, Money Advice, Internships and the fun of life after school. Partnering with leading companies across Australia Year13 helps facilitate positive choices for young Australians when finishing school.
Sync Your Breathing with this - to help you Relax
NCYLC is a community legal centre dedicated to providing advice to children and young people. NCYLC has developed a Cyber Project called Lawmail, which allows young people to easily access free legal advice from anywhere in Australia, at any time.
NCYLC was set up to ensure children's rights are not marginalised or ignored. NCYLC helps children across Australia with their problems, including abuse and neglect. The AGD, UNSW, KWM, Telstra and ASIC collaborate by providing financial, in-kind and/or pro bono volunteer resources to NCYLC to operate Lawmail and/or Lawstuff.
Kids Helpline
If you're aged 5-25 the Kids Helpline provides free and confidential online and phone counselling 24 hours a day, seven days a week on 1800 55 1800. You can chat with us about anything… What's going on at home, stuff with friends. Something at school or feeling sad, angry or worried. You don't have to tell us your name if you don't want to.
You can Webchat, email or phone. Always remember - Everyone deserves to be safe and happy. You're important and we are here to help you. Visit: https://kidshelpline.com.au/kids/

Profile Bayview Yacht Racing
Association (BYRA)
1842 Pittwater Rd,

Bayview
BYRA has a passion for sharing the great waters of Pittwater and a love of sailing with everyone aged 8 to 80 or over!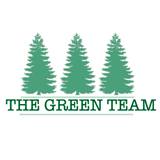 The Green Team
Profile
This Youth-run, volunteer-based environment initiative has been attracting high praise from the founders of Living Ocean as much as other local environment groups recently.
Creating Beach Cleans events, starting their own, sustainability days - 'action speaks louder than words' ethos is at the core of this group.
Green Team Beach Cleans 2018!
The Green Team is back for 2018!
It has been estimated that we will have more plastic than fish in the ocean by 2050...These beach cleans are aimed at reducing the vast amounts of plastic from entering our oceans before they harm marine life.
Anyone and everyone is welcome! If you would like to come along, please bring a bucket, gloves and hat. Kids of all ages are also welcome!
We will meet in front of the surf club.
Hope to see you there!
The Green Team is a
Youth-run, volunteer-based environment initiative from Avalon, Sydney. Keeping our area green and clean.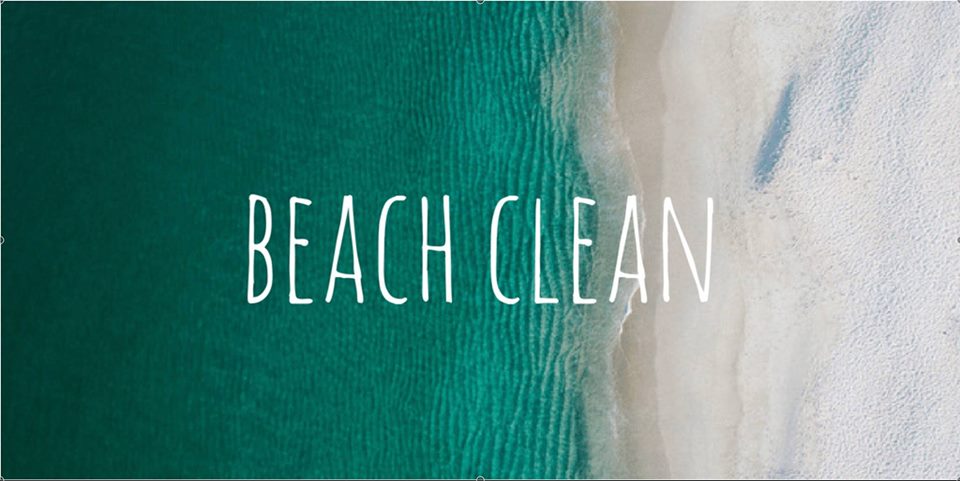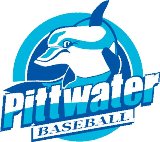 Profile:
Pittwater Baseball Club
The Season Start for 2017/2018 Pittwater Baseball Club commences Saturday, September 9th.
Their Mission: Share a community spirit through the joy of our children engaging in baseball.
Cyberbullying
Research shows that one in five Australian children aged 8 to 17 has been the target of cyberbullying in the past year. The Office of the Children's eSafety Commissioner can help you make a complaint, find someone to talk to and provide advice and strategies for dealing with these issues.
Make a Complaint
The Enhancing Online Safety for Children Act 2015 gives the power to provide assistance in relation to serious cyberbullying material. That is, material that is directed at a particular child with the intention to seriously embarrass, harass, threaten or humiliate.
IMPORTANT INFORMATION
Before you make a complaint you need to have:
copies of the cyberbullying material to upload (eg screenshots or photos)

reported the material to the social media service (if possible) at least 48 hours ago

at hand as much information as possible about where the material is located

15-20 minutes to complete the form
Visit: esafety.gov.au/complaints-and-reporting/cyberbullying
Our mission
The Office of the Children's eSafety Commissioner is Australia's leader in online safety. The Office is committed to helping young people have safe, positive experiences online and encouraging behavioural change, where a generation of Australian children act responsibly online—just as they would offline.
We provide online safety education for Australian children and young people, a complaints service for young Australians who experience serious cyberbullying, and address illegal online content through the Online Content Scheme.
Our goal is to empower all Australians to explore the online world—safely.
Send In Your Stuff
Pittwater Online News is not only For and About you, it is also BY you.
We will not publish swearing or the gossip about others. BUT: If you have a poem, story or something you want to see addressed, let us know or send to:
pittwateronlinenews@live.com.au
All Are Welcome, All Belong!
2019 SURFING NSW CALENDAR ANNOUNCED
Surfing NSW is delighted to announce its 2019 events calendar.
Over 40 events are already confirmed to be taking place over the calendar year, with proceedings getting underway from the 15th – 17th January when the Rip Curl GromSearch National Final kicks off in the Illawarra.
The full list of events can be found
here
.
Benchmark events on the calendar include The Vissla Sydney Surf Pro, The Vissla NSW Pro Surf Series (Carve Pro, Mothernest Great Lakes Pro and Vissla Central Coast Pro), The Port Stephens Pro and the Australian Surf Festival.
Surfing NSW will be conducting daily media services at over 35 of the events.
Dates for the 2019/2020 Surfer Groms Comp Series, the Rip Curl GromSearch series and the nudie Australian Boardriders Battle series will be confirmed in the coming months.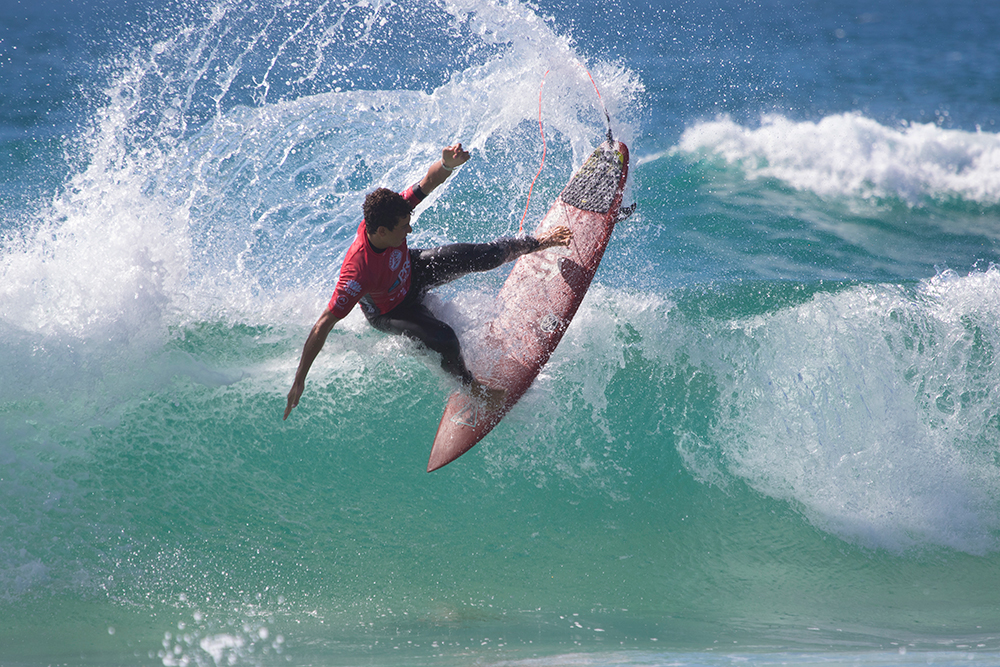 Cole Houshmand - photo by Ethan Smith / Surfing NSW.

Summer In Sydney – Showcasing Six Waterbird Species
This medley of six waterbird species was filmed on 1 December 2018 at Centennial Park, Sydney (NSW, Australia). After a dry winter and lower than average annual rainfall leading into spring, much of NSW was drought-declared; even typically lush parks near the coast looked parched. But by early September the first of the spring rain arrived. This was followed up by several more-modest rain events, culminating with a very wet day in late November. When the sun came out for the first day of summer, what a vision splendid was the city's oasis, the large historic Centennial Park. Although various waterbirds can be found here even in the driest times, it's likely that the rain encouraged breeding behaviour. For instance, courtship and nesting in Australasian Darters and Pacific Black Ducks largely depend upon water level and available food.
Many of these birds you will be able to spot in a stroll beside Careel Creek or by visiting any of the foreshores of the Pittwater Estuary, Warriewood wetlands and Narrabeen Lagoon.
Enjoy!
The Long Memory Of The Pacific Ocean
January 4th, 2019: Woods Hole Oceanographic Institution
The ocean has a long memory. When the water in today's deep Pacific Ocean last saw sunlight, Charlemagne was the Holy Roman Emperor, the Song Dynasty ruled China and Oxford University had just held its very first class. During that time, between the 9th and 12th centuries, the earth's climate was generally warmer before the cold of the Little Ice Age settled in around the 16th century. Now ocean surface temperatures are back on the rise but the question is, do the deepest parts of the ocean know that?
Researchers from the Woods Hole Oceanographic Institution (WHOI) and Harvard University have found that the deep Pacific Ocean lags a few centuries behind in terms of temperature and is still adjusting to the entry into the Little Ice Age. Whereas most of the ocean is responding to modern warming, the deep Pacific may be cooling.
"These waters are so old and haven't been near the surface in so long, they still 'remember' what was going on hundreds of years ago when Europe experienced some of its coldest winters in history," said Jake Gebbie, a physical oceanographer at WHOI and lead author of the study published Jan. 4, 2019, in the journal Science.
"Climate varies across all timescales," adds Peter Huybers, Professor of Earth and Planetary Sciences at Harvard University and co-author of the paper. "Some regional warming and cooling patterns, like the Little Ice Age and the Medieval Warm Period, are well known. Our goal was to develop a model of how the interior properties of the ocean respond to changes in surface climate."
What that model showed was surprising.
"If the surface ocean was generally cooling for the better part of the last millennium, those parts of the ocean most isolated from modern warming may still be cooling," said Gebbie.
The model is, of course, a simplification of the actual ocean. To test the prediction, Gebbie and Huybers compared the cooling trend found in the model to ocean temperature measurements taken by scientists aboard the HMS Challenger in the 1870s and modern observations from the World Ocean Circulation Experiment of the 1990s.
The HMS Challenger, a three-masted wooden sailing ship originally designed as a British warship, was used for the first modern scientific expedition to explore the world's ocean and seafloor. During the expedition from 1872 to 1876, thermometers were lowered into the ocean depths and more than 5,000 temperature measurements were logged.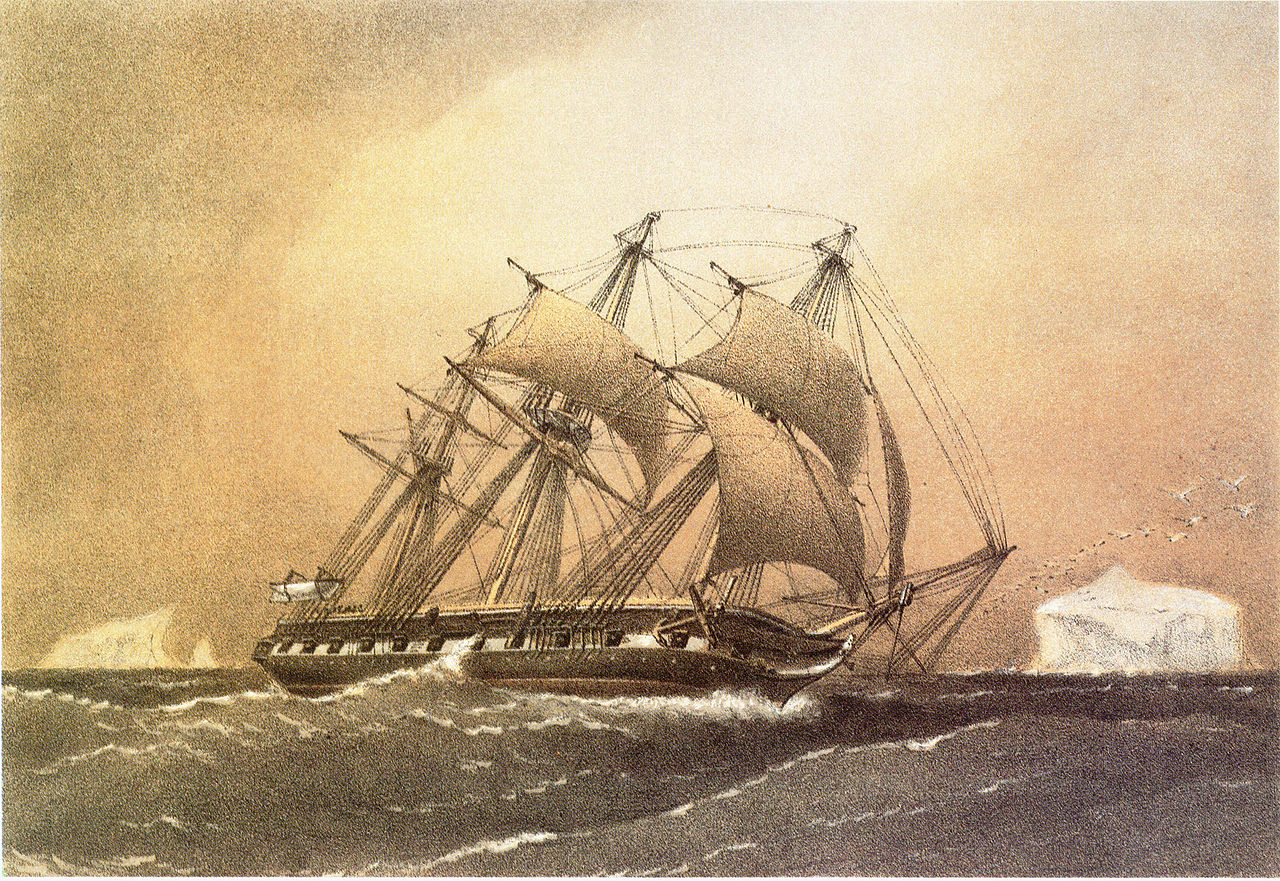 Painting of HMS Challenger by William Frederick Mitchell

"We screened this historical data for outliers and considered a variety of corrections associated with pressure effects on the thermometer and stretching of the hemp rope used for lowering thermometers," said Huybers.
The researchers then compared the HMS Challenger data to the modern observations and found warming in most parts of the global ocean, as would be expected due to the warming planet over the 20th Century, but cooling in the deep Pacific at a depth of around two kilometers.
"The close correspondence between the predictions and observed trends gave us confidence that this is a real phenomenon," said Gebbie.
These findings imply that variations in surface climate that predate the onset of modern warming still influence how much the climate is heating up today. Previous estimates of how much heat the Earth had absorbed during the last century assumed an ocean that started out in equilibrium at the beginning of the Industrial Revolution. But Gebbie and Huybers estimate that the deep Pacific cooling trend leads to a downward revision of heat absorbed over the 20th century by about 30 percent.
"Part of the heat needed to bring the ocean into equilibrium with an atmosphere having more greenhouse gases was apparently already present in the deep Pacific," said Huybers. "These findings increase the impetus for understanding the causes of the Medieval Warm Period and Little Ice Age as a way for better understanding modern warming trends."

G. Gebbie, P. Huybers.
The Little Ice Age and 20th-century deep Pacific cooling.
Science, 2019; 363 (6422): 70 DOI:
10.1126/science.aar8413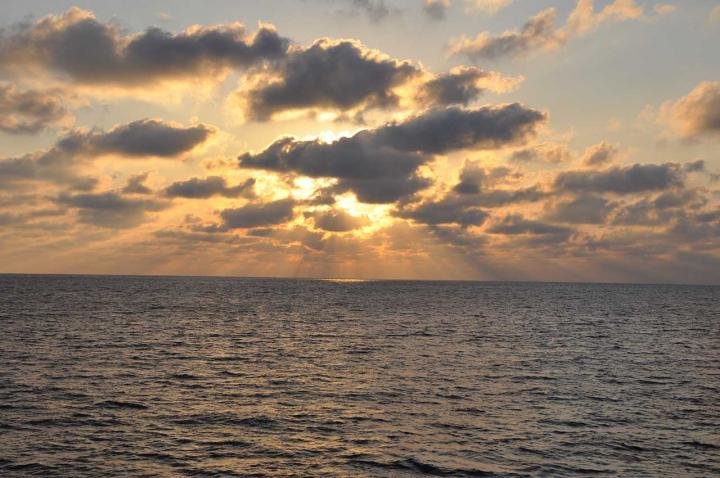 Cold waters that sank in polar regions hundreds of years ago during the Little Ice Age are still impacting deep Pacific Ocean temperature trends. While the deep Pacific temperature trends are small, they represent a large amount of energy in the Earth system.
Credit: Photo by Larry Madin, Woods Hole Oceanographic Institution.