August 20 - 26, 2017: Issue 326

For you this week:
Profile: Roland Luke

Roland Luke, winner of the NSW Premier's award in 2011 for Community Service, is really really great at looking out for and doing for others, and is known for getting on with it. There is so much this gentleman has done for our community and continues to do, and he keeps it so quiet, that many don't realise this humble man is that bloke behind a lot of great things that have happened here - not that he's scared to tell you off if he thinks you're acting up!
He's a straight talker who clearly believes actions speak louder than words, generous with his time and knowledge but still, is just getting on with it.
For all those who think they know this gentle giant, and have requested this small insight, a slightly deeper look
On-Demand Public Transport Trial In Pittwater

Funds For Pittwater Foreshore And Pedestrian Improvements: Palm Beach (South) Landscape Masterplan, Careel Bay Foreshore Masterplan (Stage 2) and extension of the Hudson Parade Footpath Project between Clareville Beach and Taylors Point

Pictures: Mermaids Of Palm Beach Pictures From The 2017 Variety The Children's Charity B To B - Report and Photos by Viktorija McDonell
Vietnam Veterans Day (Northern) 2017 Commemorative Service

NSW To Stage The First-Ever Couta Boat Nationals Outside Victoria by Lisa Ratcliff

Waratah And Flint & Steel Track Problems Quickly Addressed by NPWS

Melinda Schneider Joins Northern Beaches Orchestra For Rotary 2017 Spring Concert: Wednesday, September 20th

Step Two For Kialoa II by Lisa Ratcliff & Marina Johnson

Reflections by George Repin: AUTUMN IN NEW ENGLAND USA
Whale Beach SLSC AGM 2017 - held August 13th, 2017

Aquatics: Freemantle To Pittwater And On To Paradise With Stealth by Lisa Ratcliff
Pittwater Greens Candidate Urges Rethink On Ingleside Plans, Calls for Council to Sign Climate Action Pledge - from Northern Beaches Greens

Local Government Election 2017 Candidates pages: Issue 326

Friends Of Pittwater- Local Government Election 2017: Peter Bosley, Jenny Stone and John Lettoof

Group B Independent Team Narrabeen Ward -Local Government Election 2017: Vincent De Luca OAM, Tammy Cook and Tony Biasi
Independents For Pittwater- Local Government Election 2017: Selena Griffith, Dr Suzanne Daly, Peter Middleton, Marcia Rackham and Lorrie Morgan

Your Northern Beaches Independent Team - Local Government Election 2017: Ian White, Katinga Schroeder and Bill Gye OAM

Local Government Election 2017 Candidates: Disclaimer: The content of Editorials in this Publication have been provided by a number of independent sources. Any opinions expressed are not necessarily those of Pittwater Online News, and no responsibility is taken for the accuracy of the information, or any factual errors contained within items published. Readers should make their own enquiries directly to any organisation prior to making any plans or taking any action.
Measure a Person by the size of their heart!
International Youth Day
2016 Census – a 'selfie' of young people in Australia
14 August 2017: by Australian Bureau of Statistics (ABS)
"As the world changes with unprecedented speed, young people are proving to be invaluable partners who can advance meaningful solutions."
Those were the words of the then United Nations Secretary-General Ban Ki-moon in 2015 speaking about the importance of International Youth Day.
Since 2000, International Youth Day has sought to shine a light on youth issues around the world while empowering young people to contribute fresh ideas and take proactive measures to make the world we live in a better place.
The 2016 Census of Population and Housing (Census) counted 2,988,390 Australian residents aged 15 to 24, representing about one in eight (12.8 per cent) of all Australian residents.
This year, International Youth Day celebrates, among other things, young people's contribution to inclusion and social justice, with Census data showing that young people in Australia are more engaged than ever in helping their local community.
Over half a million people aged 15 to 24 said they spent time doing volunteer work in the 12 months prior to the Census – a figure that has continued to grow over recent Censuses (around 450,000 in 2011, and just under 395,000 in 2006).
In addition, around 151,000 people aged 15 to 24 also said they provided unpaid assistance to a person with a disability in the two weeks prior to the Census, another figure that has steadily risen in Censuses this century (around 136,000 in 2011, just under 120,000 in 2006).
The sustained increase in these figures shows that young people in Australia are committed to fostering peaceful and inclusive societies, a key theme of International Youth Day.
The Australian Capital Territory (ACT) had the highest proportion of people aged 15 to 24 (14.1 per cent). Home to the Australian National University, the centrally located ACT suburb of Acton recorded three in four residents (75 per cent) aged between 15 and 24.
Looking more closely at the ACT, almost two thirds (65.3 per cent) of people aged 15 to 24 in the nation's capital are undertaking some form of study. More than a quarter of those (28.1 per cent) reported as being born overseas, showcasing the ACT's well-heeled credentials as a destination for overseas students.
Nationally, education remains an important aspect of life for youth in Australia, with the Census revealing more than half of young people between the ages of 15 and 24 (58 per cent, or 1.7 million people) were attending an educational institution.
Census data also shows that the youth movement is well and truly alive in portions of our overseas born populations. Almost half (47 per cent) of Australian residents born in the West African country of Cote d'Ivoire were aged between 15 and 24 – the highest proportion of any country of birth. This was closely followed by Australian residents born in the Middle Eastern nation of Oman (45 per cent) and another African entry, Guinea (43 per cent).
Australia also has a growing percentage of Aboriginal and/or Torres Strait Islander youth. The 2016 Census reported 123,719 persons aged 15-24 who identified as Aboriginal and/or Torres Strait Islander, an increase from 105,652 since the 2011 Census.
Australia's Aboriginal and/or Torres Strait Islander youth are also increasingly engaged in education – 41.7 per cent (51,533 people) of 15 to 24 year olds who identified as Aboriginal and/or Torres Strait Islander said they were attending an educational institution, an increase from 38.3 per cent (40,461 people) in 2011.
The 2016 Census data released so far has provided a 'selfie' of young people in Australia, but this is just the beginning. Further 2016 Census data relating to education and employment will be released in October 2017, providing greater insight into Australia's young people as part of the single most accurate snapshot of Australia to help individuals, organisations and governments make informed decisions on youth policy and planning issues.
eSafety Community Seminar
Too often I hear of cyberbullying and poor cyber safety practice ending in tragedy for our young people.
To help parents, teachers and young people learn about online safety issues such as cyberbullying, image-based abuse and exposure to inappropriate content, the eSafety Commissioner, Julie Inman Grant, is hosting an eSafety community seminar in our area.
The seminar is at 7pm-8:15pm on Monday, 28 August, at The Pittwater House School, 70 South Creek Rd, Collaroy.
This is a good opportunity to educate our community about these important issues. If you would like to attend, please
click here
.
I hope to see you there.
Nippers On ABC Me
Tune in to ABC ME on
Wednesday 6 September for the first episode of the new series 'NIPPERS', showcasing some of the great kids from South Maroubra SLSC!
ABC3 is now officially ABC ME!
We're going beyond TV ... we're going EVERYWHERE! Watch what you want, when you like, wherever you are! You'll still be able to find us on channel 23 on free-to-air and on channel 723 on Foxtel from 5AM everyday, but you'll also be able to watch anywhere you want on your computer, phone or tablet. Download the ABC ME app now! http://ab.co/abcmeapp
Nominations Open For NSW Carers Awards
31 Jul 2017: NSW Dept. of Family & Community Services
Minister for Disability Services Ray Williams is encouraging people across NSW to nominate an exceptional carer or employer for a NSW Carers Award.
The NSW Carers Awards aim to recognise and raise awareness of the valuable contribution unpaid carers make to the people they care for and the wider community.
"There are more than 900,000 carers in NSW, who provide unconditional support for those in their care on a daily basis," Mr Williams said.
"I would urge anyone who knows a carer or who has witnessed best practice by an organisation in supporting carers to put forward a nomination so this tremendous work can be recognised."
The 2017 NSW Carers Awards will coincide with Carers Week, which runs from 15 - 21 October 2017.
"This is a great opportunity to acknowledge and celebrate the significant contributions of carers across NSW," Mr Williams said.
Up to 10 awards will be presented during the award ceremony, including the 2017 NSW Carer of the Year.
Entries close on 31 August 2017.
Examples of Individual carers include:
Family carers
Young carers
Senior carers
Examples of organisations include:
Carer support groups and organisations
Carer friendly employers
Carer friendly education providers
headspace Brookvale
headspace Brookvale provides services to young people aged 12-25. If you are a young person looking for health advice, support and/or information,headspace Brookvale can help you with:
• Mental health • Physical/sexual health • Alcohol and other drug services
• Education and employment services
If you ever feel that you are:
• Alone and confused • Down, depressed or anxious • Worried about your use of alcohol and/or other drugs • Not coping at home, school or work • Being bullied, hurt or harassed • Wanting to hurt yourself • Concerned about your sexual health • Struggling with housing or accommodation • Having relationship problems • Finding it hard to get a job
Or if you just need someone to talk to… headspace Brookvale can help! The best part is our service is free, confidential and youth friendly.
headspace Brookvale is open from Monday to Friday 9:00am-5:30pm so if you want to talk or make an appointment give us a call on (02) 9937 6500. If you're not feeling up to contacting us yourself, feel free to ask your family, friend, teacher, doctor or someone close to you to make a referral on your behalf.
When you first come to headspace Brookvale you will be greeted by one of our friendly staff. You will then talk with a member of our headspace Brookvale Youth Access Team. The headspace Brookvale Youth Access Team consists of three workers, who will work with you around whatever problems you are facing. Depending on what's happening for you, you may meet with your Youth Access Worker a number of times or you may be referred on to a more appropriate service provider.
A number of service providers are operating out of headspace Brookvale including Psychologists, Drug & Alcohol Workers, Sexual Health Workers, Employment Services and more! If we can't find a service operating withinheadspace Brookvale that best suits you, the Youth Access Team can also refer you to other services in the Sydney area.
eheadspace provides online and telephone support for young people aged 12-25. It is a confidential, free, secure space where you can chat, email or talk on the phone to qualified youth mental health professionals.
Click here to go to eheadspace
For urgent mental health assistance or if you are in a crisis please call the Northern Sydney 24 hour Mental Health Access Line on 1800 011 511
Need Help Right NOW??
kids help line: 1800 55 1800 - www.kidshelpline.com.au
lifeline australia - 13 11 14 - www.lifeline.org.au
headspace Brookvale is located at Level 2 Brookvale House, 1A Cross Street Brookvale NSW 2100 (Old Medical Centre at Warringah Mall). We are nearby Brookvale Westfield's bus stop on Pittwater road, and have plenty of parking under the building opposite Bunnings. More at: www.headspace.org.au/headspace-centres/headspace-brookvale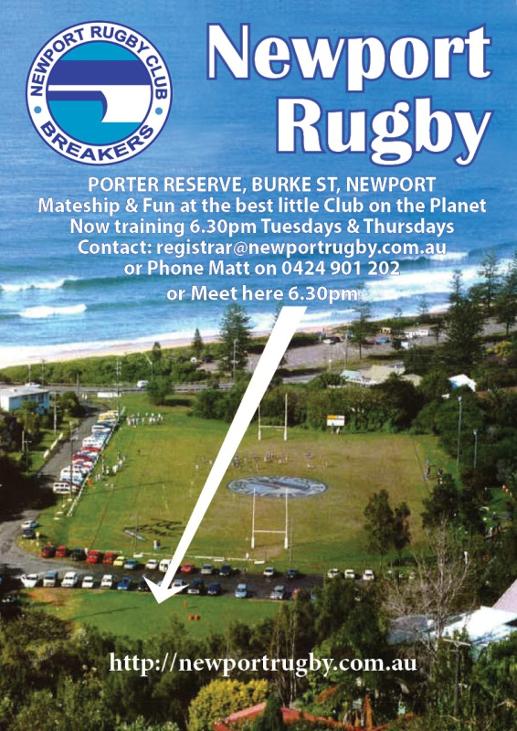 Cyberbullying
Research shows that one in five Australian children aged 8 to 17 has been the target of cyberbullying in the past year. The Office of the Children's eSafety Commissioner can help you make a complaint, find someone to talk to and provide advice and strategies for dealing with these issues.
Make a Complaint
The Enhancing Online Safety for Children Act 2015 gives the power to provide assistance in relation to serious cyberbullying material. That is, material that is directed at a particular child with the intention to seriously embarrass, harass, threaten or humiliate.
IMPORTANT INFORMATION
Before you make a complaint you need to have:
copies of the cyberbullying material to upload (eg screenshots or photos)

reported the material to the social media service (if possible) at least 48 hours ago

at hand as much information as possible about where the material is located

15-20 minutes to complete the form
Visit: esafety.gov.au/complaints-and-reporting/cyberbullying
Our mission
The Office of the Children's eSafety Commissioner is Australia's leader in online safety. The Office is committed to helping young people have safe, positive experiences online and encouraging behavioural change, where a generation of Australian children act responsibly online—just as they would offline.
We provide online safety education for Australian children and young people, a complaints service for young Australians who experience serious cyberbullying, and address illegal online content through the Online Content Scheme.
Our goal is to empower all Australians to explore the online world—safely.
The Project Gutenberg Library of Australiana
Australian writers, works about Australia and works which may be of interest to Australians.This Australiana page boasts many ebooks by Australian writers, or books about Australia. There is a diverse range; from the journals of the land and sea explorers; to the early accounts of white settlement in Australia; to the fiction of 'Banjo' Paterson, Henry Lawson and many other Australian writers.
The list of titles form part of the huge collection of ebooks freely downloadable from Project Gutenberg Australia. Follow the links to read more about the authors and titles and to read and/or download the ebooks.
NCYLC is a community legal centre dedicated to providing advice to children and young people. NCYLC has developed a Cyber Project called Lawmail, which allows young people to easily access free legal advice from anywhere in Australia, at any time.
NCYLC was set up to ensure children's rights are not marginalised or ignored. NCYLC helps children across Australia with their problems, including abuse and neglect. The AGD, UNSW, KWM, Telstra and ASIC collaborate by providing financial, in-kind and/or pro bono volunteer resources to NCYLC to operate Lawmail and/or Lawstuff.
Sync Your Breathing with this - to help you Relax
Our Youth page is for young people aged 13+ - if you are younger than this we have stuff for you on the Children's page
All Previous pages for you listed in Past Features
Paul Oakenfold - Ready Steady Go
"Southern Sun/Ready Steady Go" is a double single produced by
Paul Oakenfold
and released in May 20, 2002. Both songs also appeared on Oakenfold's album Bunkka, which was released the following month. Southern Sun features vocals by Carla Werner, while Ready, Steady, Go features vocals by Asher D. Remixes by DJ Tiësto appear on the single release and on Tiësto's album In Search of Sunrise 3: Panama of the same year.
The original version and various remixes have been included on over 70 compilation albums.
PNHA Birdwatching August 2017
Chiltern Track, Ingleside (Birds and Wildflowers)
A great place to see some wonderful bushland, and birds such as yellow-tufted and white-eared honeyeaters we don't see on our other walks. We'll have an expert plant guide to answer your plant questions. Join us to celebrate the (almost) end of winter!
Meet at 8am at the Fire Trail gate, on the left near the end of Chiltern Rd, Ingleside. Bring binoculars, water, hat, insect repellent, and morning tea if you wish.
Families welcome.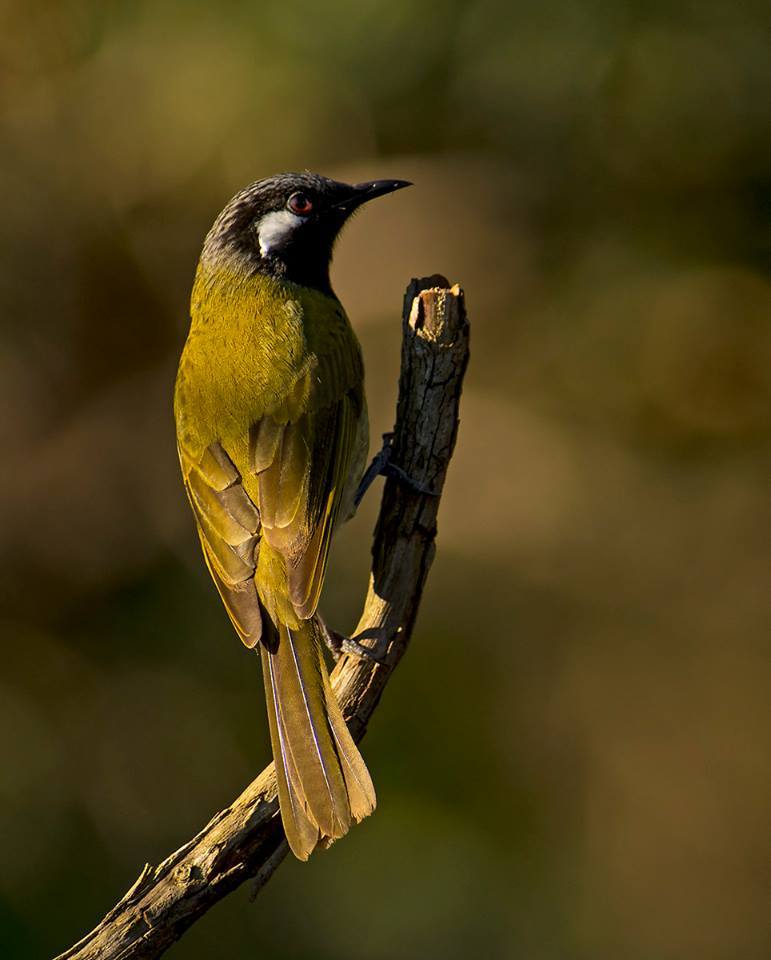 White-eared honeyeater Photo by Neil Fifer
Australia Indonesia Youth Exchange Program: Applications now open
Media Release: 18 August 2017 - Depyt. of Foreign Affairs, Australian Government
Applications for the 2017-18 Australia-Indonesia Youth Exchange Program (AIYEP) are now open.
Australia and Indonesia established the program in 1981 to promote cross-cultural understanding and exchange among young Australians and Indonesians. It provides an opportunity for participants to experience first-hand the culture and society of each country.
Participants will take part in work placements, cultural performances, and visits to local schools and communities in Indonesia. They will live with local host families. Indonesian participants will undertake a similar program in Australia.
They will also work on a development project in a rural and remote village, working with local communities on business and entrepreneurship, youth and education, and women's empowerment activities.
AIYEP is for young people with a desire to deepen their understanding of Indonesia and a commitment to strengthening the links between our countries. Indonesian language skills are desirable but not mandatory. Application forms and further information are available online at
https://dfat.smartygrants.com.au/AIYEP201718
.
AIYEP is a core program of the Australia-Indonesia Institute, an Australian Government body administered by the Department of Foreign Affairs and Trade. The program is run in partnership with the Indonesian Ministry for Youth and Sport, which coordinates the program in Indonesia. The 2017-18 program is facilitated by AFS Intercultural Programs Australia.
Submissions close at midnight 24 September 2017 (AEST).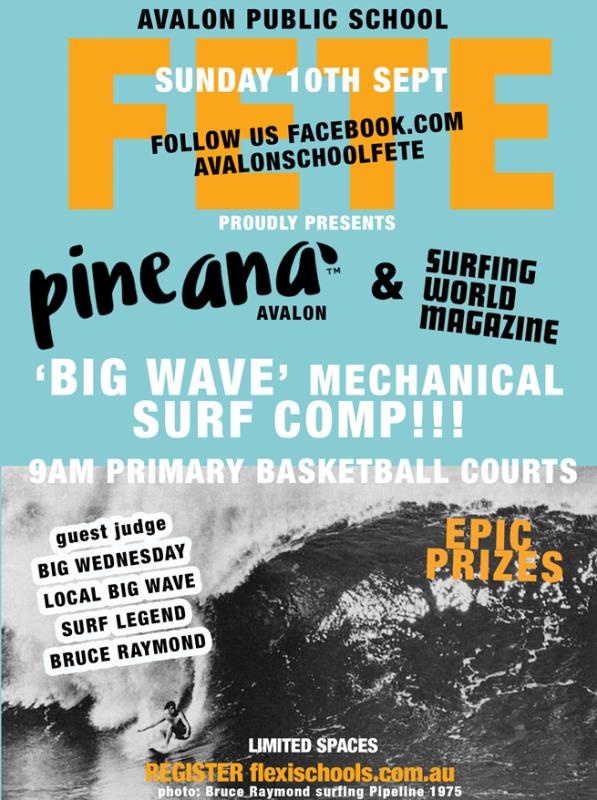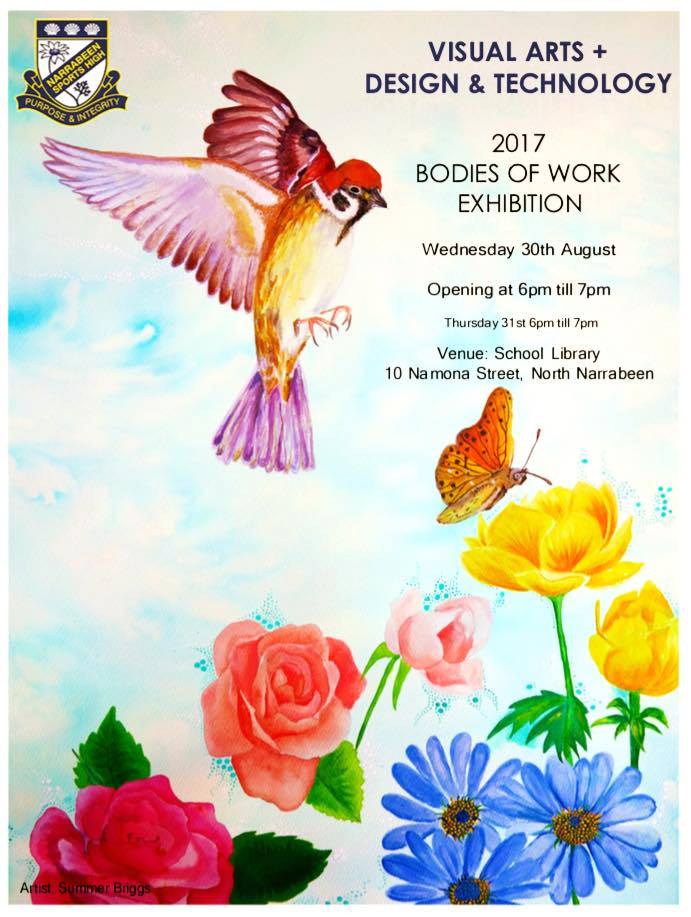 Anzac Portal brings Australia's war history to life
Thursday, 17 August 2017
Minister for Veterans' Affairs Mr Dan Tehan today encouraged Australians to visit the Anzac Portal website after a recent renovation.
Mr Tehan said the portal now contained information and educational resources spanning campaigns from the First World War to contemporary military and peacekeeping operations.
To coincide with Vietnam Veterans' Day on Friday, 30 interviews with Vietnam veterans and family members will be published on the Anzac Portal.
"The Anzac Portal is part of the Australian Government's ongoing commitment to honour the service and sacrifice of the men and women who have served in defence of our nation," Mr Tehan said.
"The website is a free, dedicated resource that all Australians can use to gain a better understanding of our wartime history through an extensive range of educational resources.
"The portal has been developed by the Department of Veterans' Affairs for teachers and students, and is aligned with the Australian Curriculum.
"It is constantly being updated with personal interviews with veterans complemented by images from the Australia War Memorial's collection and personal collections."
Eight Departmental commemorative websites have been consolidated into the single Anzac Portal to provide a single, central location for information on Australian war history.
The Anzac Portal also contains resources for anyone planning events during the Anzac Centenary, including posters and wartime snapshots, veterans' stories and publications relevant to various commemorations, music downloads and sample commemorative speeches. The portal is compatible with multiple devices and browsers.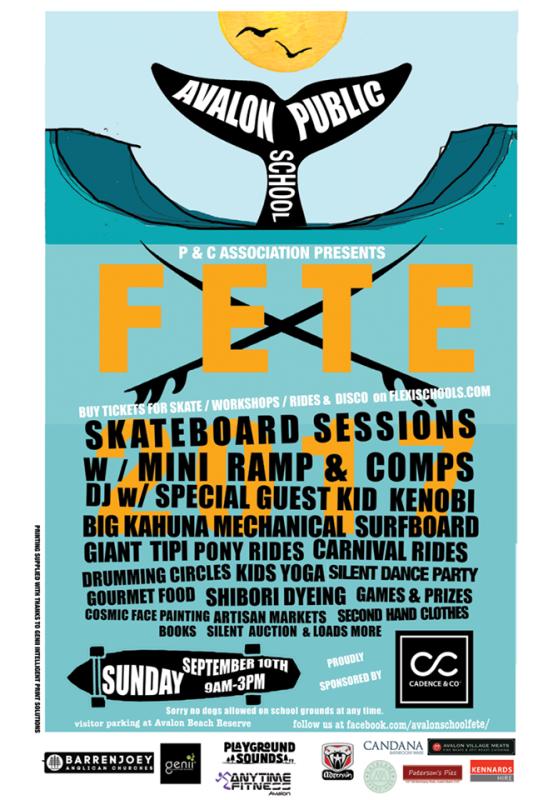 Access Taronga
Published on 23 July, 2017 by Taronga Sydney
On our Access Taronga days, guests on the autism spectrum with their family and friends can enjoy early entry to Taronga Zoo Sydney. This is a great opportunity for you to enjoy the peace and quiet of the Zoo before it opens to the general public.
Sky Safari will be open (offering round trips from the Top Entrance) and extra animal meet and greets will be offered. Food and beverage will be available for sale and the Zoo Shop will be open.
Saturday 23rd September 2017
Taronga Zoo Top Entrance at 8:30am
Bradleys Head Road Mosman NSW
Photography Competition Open - Prize Worth $600
The Australian Human Rights Commission is once again running its photography competition, with a $600 prize up for grabs for the most outstanding image!
For almost a decade, the Commission has been holding photo competitions every couple of years. Our last competition attracted a record 450 entries.
Photography is a powerful medium with a long history in the promotion and advancement of human rights around the world. Photos foster empathy for the suffering and experience of others, community engagement and positive social change. No one can forget the impact of photos such as Nick Ut's famous photo The Terror of War of child Kim Phuc after a napalm attack during the Vietnam War.
The theme for the 2017 competition is Home, inspired by Eleanor Roosevelt's famous quote "Where, after all, do universal human rights begin? In small places, close to home..."
The shortlisted and winning photos to be displayed at the 2017 Human Rights Awards on 8 December in Sydney.
So, what are you waiting for?
There will be two categories for entries: Under 18 and 18 & over.




Overall winners will receive their prizes at the 2017 Human Rights Awards on December 8 in Sydney. A selection of photos from the Competition will also be on display.




Main prizes worth $600.




The competition will close on 30 September 2017.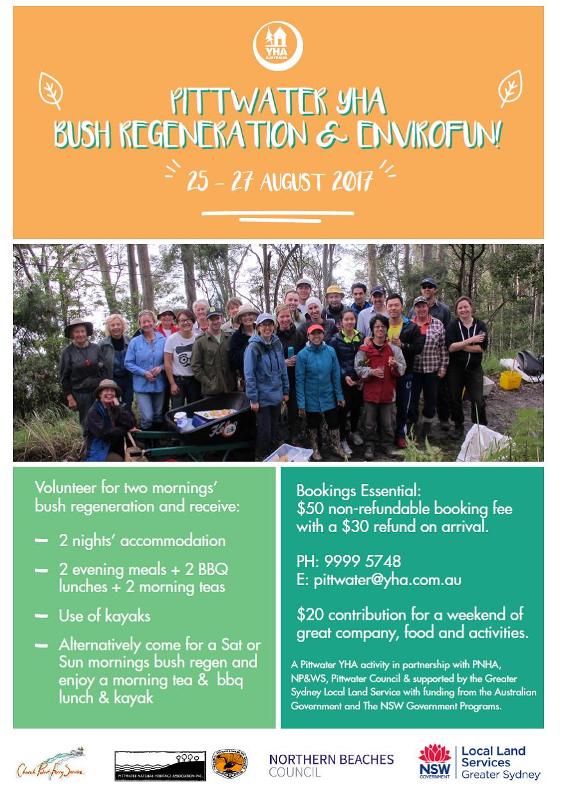 Call out for poets - 'Spirit of the Land'
Submissions are invited on the subject of the 'Spirit of the Land', the 3rd in a series of the popular Manly Art Gallery & Museum poetry readings. Twenty poems will be chosen by event curator Les Wicks for live-reading by the authors who will each receive $50.
The Gallery will be hosting an exhibition on the theme LAND (3 November – 3 December) with selected works by artists who have drawn inspiration from the theme 'LAND'… as a noun, a verb, a place, an idea, a possibility, a presence, a contested space. Landscape, headland, wasteland, landfill, landmine, landform, landed, etc. The exhibition supports and connects this region's contemporary artists with the gallery, providing a valuable opportunity to showcase their work and to challenge their art practice through their diverse responses.
Selected poems will have explored this theme. Please advise in which suburb you live.
The selected poets will perform their works on Sunday 5 November, 2 - 4pm at the
Manly Art Gallery & Museum & Museum, West Esplanade Reserve, Manly
At the reading, there will also be an open mic section.
Cost: gold coin donation (refreshments served)
Kids Helpline
If you're aged 5-25 the Kids Helpline provides free and confidential online and phone counselling 24 hours a day, seven days a week on 1800 55 1800.
You can chat with us about anything… What's going on at home, stuff with friends. Something at school or feeling sad, angry or worried. You don't have to tell us your name if you don't want to.
You can Webchat, email or phone. Always remember - Everyone deserves to be safe and happy. You're important and we are here to help you. Visit: https://kidshelpline.com.au/kids/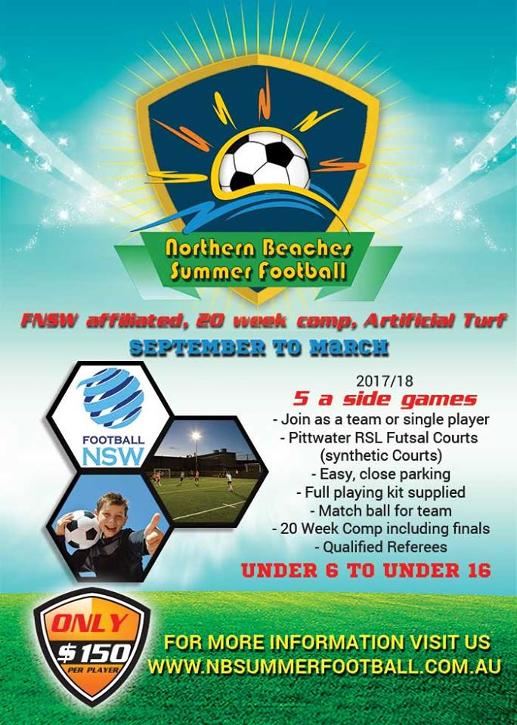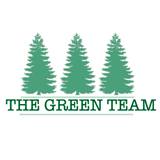 The Green Team
Profile
This Youth-run, volunteer-based environment initiative has been attracting high praise from the founders of Living Ocean as much as other local environment groups recently.
Creating Beach Cleans events, starting their own, sustainability days - 'action speaks louder than words' ethos is at the core of this group.
Woolworths Australian Junior Surfing Team Ramps Up Preparations Ahead Of Vissla ISA World Junior Surfing Championships
CABARITA/NSW (Friday August 18th/2017): from Surfing Australia
The Woolworths Australian Junior Surfing Team went into camp yesterday at the Hurley Surfing Australia High Performance Centre (HPC) for two days of preparation for the International Surfing Association (ISA) World Junior Surfing Championships in Japan, starting on September 23rd.
Surfing Australia Talent Pathway Coach Clancy Dawson and former World Tour Competitor and High-Performance Coach Jay Thompson will lead the twelve-strong team with hopes of going one better than last year's Silver Medal.
Dawson said the two-day camp was designed to galvanise the group for the team environment in Japan, as well as sharpening heat strategy and training for the conditions likely to be faced during the week-long competition.
""It is a huge honour to represent your country, this group want to do Australia proud and bring home the gold. They have the talent and the hunger. This camp is mostly about mate ship and pre-event preparation to give ourselves the best platform for success. "said Dawson.
Under 16 Boys team member Mikey Mcdonagh, who could be named team captain is the only member of the squad to have competed at an ISA World Junior Championships. The Lennox Head lacks no passion when it comes to representing his country.
"It's a huge honour to be picked in this team and I am really pumped on what this team can achieve at the Championships. I have been to one before so will try to give any insight I can to the rest of the team," said Mcdonagh.
Surfing Australia Elite Program Manager Bede Durbidge and Woolworths Brand Ambassador and World Surf League (WSL) World Qualifying Series competitor Soli Bailey also attended the camp, providing the group invaluable advice heading to the championships.
"This event always has amazing energy around it. When I went to Nicaragua to surf for Australia it was a really special moment. All this group has to do is listen to the coaches, work as a team and focus on what they have to do and surf smart," said Bailey.
Stay up to date with all the latest results, images and video at:
Woolworths Australian Junior Surfing Team:
Jack Thomas
Samson Coulter
Dylan Moffat
Morgan Cibilic
Xavier Huxtable
Mikey McDonagh
Alister Reginato
Jagger Bartholomew
India Robinson
Zahli Kelly
Jamaica Selby
Sophia Fulton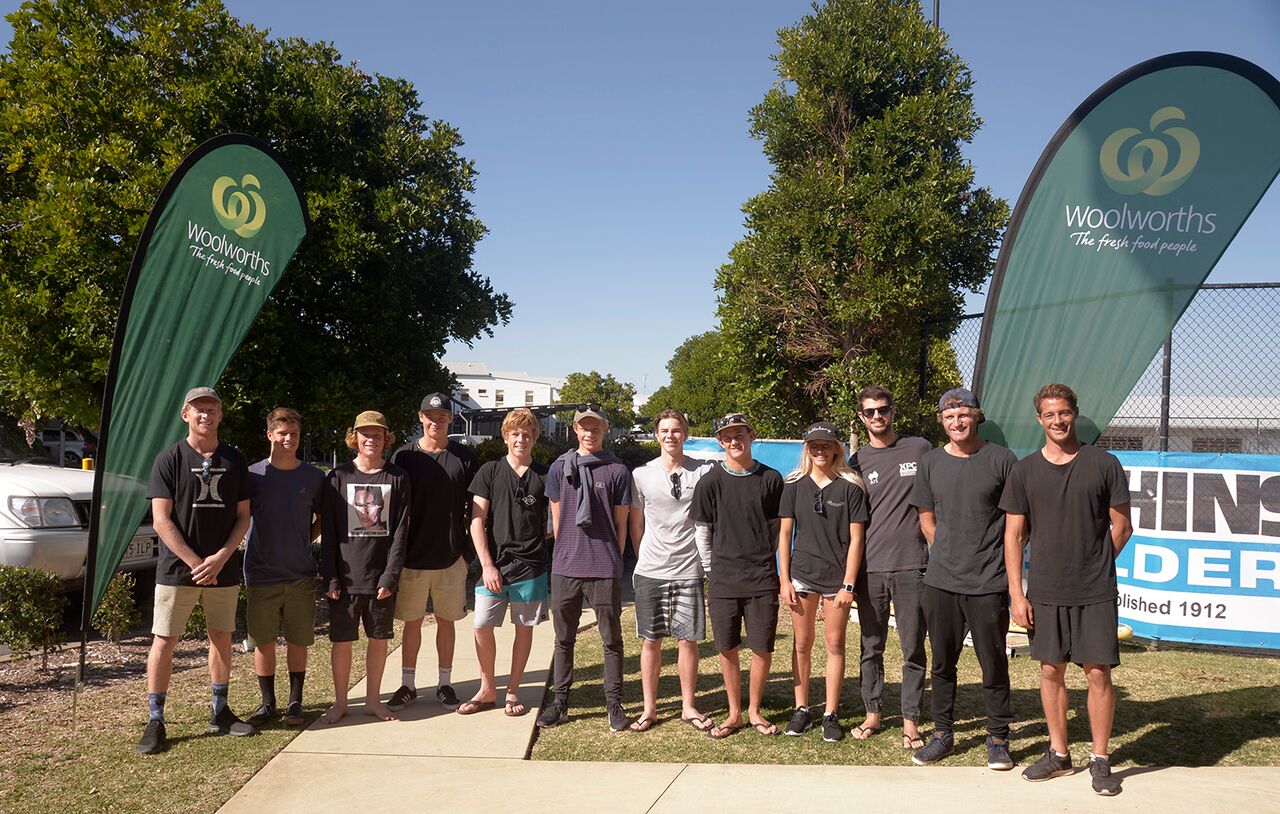 Woolworths Junior Team Australia in camp at the Hurley Surfing Australia High Performance Centre (HPC). Photo by Blainey Woodham/ Surfing Australia - Powered By Nikon
Surfing Australia Appoints National High-Performance Director
Wednesday 16th August, 2017:
Sporting high-performance specialist Kim Crane, who has a lifelong connection with the ocean through surfing, outrigger canoe racing and stand up paddle-boarding and who is also a former member of the Australian Women's Hockey Team, has accepted the position of Surfing Australia's National High-Performance Director, further bolstering Australian surfing's Olympic gold medal ambitions heading into the 2020 games in Japan.
Tailor made for the position, Crane not only has a genuine passion for surfing, but extensive knowledge and industry experience in high performance sport. Her impressive background includes involvement in multiple Olympic campaigns, sports administration and competing as a top-flight athlete.
Crane's recent role as the Australian Institute of Sport (AIS) Performance Manager has been the perfect primer to her new role. At the AIS, Crane was responsible for leading the engagement of key internal and external partners to develop high quality, effective high-performance plans and strategies in order to increase the likelihood of achieving and sustaining performance targets.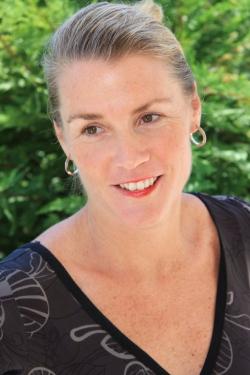 Surfing Australia's Newly appointed National High-Performance Director Kim Crane.

Surfing Australia is confident that Crane can deliver these key objectives regarding Australian World Champions and gold medallists at the upcoming 2020 games in Japan. Crane will start in the role on the 11th September 2017 and will be based at the Hurley Surfing Australia High Performance Centre.
Prior to her AIS role, Crane worked at the New South Wales Institute of Sport (NSWIS) as Manager High Performance Sport & Excellence. This role required her management oversight of up to 16 Olympic sports, and she led the NSWIS Coach Excellence Program, including facilitation of a Coach Development Tour to the London Olympics. In the final year of the London Olympic Cycle, she also spent time as Hockey Australia's National High-Performance Manager.
Kim Crane commented "I'm both humbled & genuinely thrilled to accept this new position. Having been blessed to grow up at Bells Beach Torquay, I truly respect Surfing's grass roots and the cultural significance the sport holds within Australia. Surfing has an enormous history of success, and this is such an exciting time for the sport.
To lead Surfing Australia's High-Performance Program which supports our athletes to become the world's best surfers and people is without doubt a once in a lifetime opportunity. I sincerely acknowledge the work completed by previous organisational leaders who established the foundations for Surfing Australia to be ready for its first Olympic Games in 2020. There's much work to do, not just to ensure we are ready for Tokyo, but to build upon the talent programs creating the next generation of athletes striving for continued World Championship and Olympic success.
The vision and values, and the quality of the people at Surfing Australia is one thing that attracted me to the role. I look forward to starting this journey working beside Andrew Stark (CEO), Bede Durbidge (Elite Program Manager), HPC staff, the State bodies, and all the partners in the national sport network and surf industry. "
Surfing Australia couldn't be happier with the team's new addition and is looking forward to seeing Crane's reputation of building a culture of excellence, accountability and continuous improvement at work. The organisation is confident that Crane will benefit Surfing Australia's national program and network for leading sustainable success at both a sport and team level moving forward towards Surfing's first Olympic appearance in 2020.
Newly appointed Surfing Australia Elite Program Manager and current World Surf League (WSL) competitor Bede Durbidge was stoked with the news of Crane's appointment.
"I'm so excited I'll be working alongside Kim in her new role. She will be a massive asset to Surfing Australia and the high-performance program. What she brings to the table from her Olympic back ground is going to be so valuable to Australia's success over the coming years. On top of Kim's amazing career back ground, she has a deep passion and love for surfing. I couldn't ask for a better boss," said Durbidge.
Surfing Australia CEO Andrew Stark commented "We were extremely fortunate to have an international field of outstanding applicants for this newly created role. Kim was a standout given her understanding and affinity with surfing coupled with her Olympic experience and knowledge and network of the Australian sporting system. Kim is extremely highly regarded in the Australian High-Performance sport industry and brings the exact experience, knowledge and leadership credentials and style we were looking for in the role. We welcome Kim to the team as we embark on this exciting new journey towards the 2020 Olympics and beyond.
Surfing Australia Chair Layne Beachley was thrilled by the announcement and commented: "Kim's wealth of Olympic knowledge, sporting experience and passion for surfing makes her the perfect candidate to take on this position. Obviously Surfing Australia has wholeheartedly embraced the challenge of preparing for a new and exciting chapter as an Olympic sport and Kim's appointment strengthens our team and demonstrates our commitment to providing the best opportunity for our athlete's success on the world stage."
Australian Sports Commission CEO Kate Palmer said "In a short period of time, Kim has made a tremendous contribution to the AIS through her role as Performance Manager. Her background as an athlete (Hockeyroo), business leadership, and time within NSWIS and more recently the AIS has strengthened the overall high-performance network. We are confident that Kim will provide strong high-performance leadership to support Surfing as they head into their first Olympic Campaign in Tokyo."
New Guinea's Yoda Bat Gets Happy: New Species Officially Recognised
An unusual breed of fruit bat -- previously nicknamed 'Yoda' due to its resemblance to the Star Wars Jedi Master -- has now officially been registered as a new species and renamed the happy (Hamamas) tube-nosed fruit bat.
Discovered in a remote rainforest of Papua New Guinea, the bat's unusual features immediately saw it affectionately referred to as the 'Yoda bat'.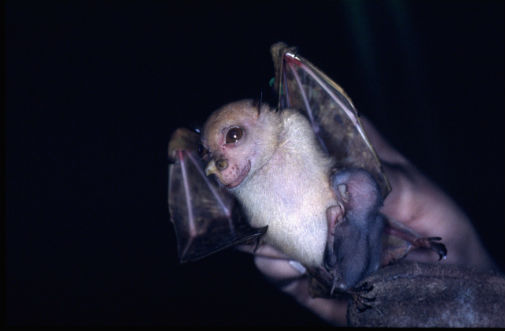 Happy tube-nosed fruit bat (credit: Dr Deb Wright)

However, after thorough research examining literature and some 3000 specimens in 18 museums around the world, a University of York researcher has now formally distinguished and registered the new species.
Dr Nancy Irwin, an Honorary Research Fellow in York's Department of Biology, explains: "The species is very difficult to tell apart from other tube-nosed bat species. Bat species often look similar to each other, but differ significantly in behaviour, feeding and history.
"Most of the morphological characteristics that separate this bat from other species are associated with a broader, rounder jaw which gives the appearance of a constant smile.
"Since most remote Papuans have never seen Star Wars, I thought it fitting to use a local name: the Hamamas -- meaning happy -- tube-nosed fruit bat."
The happy tube-nosed fruit bat's formal name, Nyctimene wrightae sp. nov., is named after the conservationist Dr Deb Wright, who devoted 20 years to building conservation programmes and long-term scientific capacity in Papua New Guinea.
Nyctimeninae were one of the first species of bat described in records dating back to 1769, and later in 1860 Alfred Russel Wallace -- British naturalist and one of the fathers of evolution -- collected two further species.
The bats' tube noses, bright colours, thick stripe on the back and spots have attracted attention for some 250 years, but researchers are still finding new hidden species in the group.
Dr Irwin continues: "There were no illustrations of the cyclotis group of bats which made identifying bats really difficult. So difficult was it that Papua New Guinea produced stamps illustrating the bats but could not allocate a species name.
"Now, with photographs, illustrations and a key of the other species in the group, it makes it possible to distinguish between three species of the group.
"Taxonomy is often the forgotten science but until a species is recognised and has a name, it becomes difficult to recognize the riches of biodiversity and devise management. Fruit bats are crucial to rainforest health, pollinating and dispersing many tree species, therefore it is essential we know what is there and how we can protect it, for our own benefit."
Nancy Irwin.
A new tube-nosed fruit bat from New Guinea, Nyctimene wrightae sp. nov., a re-diagnosis of N. certans and N. cyclotis (Pteropodidae: Chiroptera), and a review of their conservation status.
Records of the Australian Museum, 2017; 69 (2): 73 DOI:
10.3853/j.2201-4349.69.2017.1654
Mystery Of How First Animals Appeared On Earth Solved
August 16, 2017: Australian National University
Research led by The Australian National University (ANU) has solved the mystery of how the first animals appeared on Earth, a pivotal moment for the planet without which humans would not exist.
Lead researcher Associate Professor Jochen Brocks said the team found the answer in ancient sedimentary rocks from central Australia.
"We crushed these rocks to powder and extracted molecules of ancient organisms from them," said Dr Brocks from the ANU Research School of Earth Sciences.
"These molecules tell us that it really became interesting 650 million years ago. It was a revolution of ecosystems, it was the rise of algae."
Dr Brocks said the rise of algae triggered one of the most profound ecological revolutions in Earth's history, without which humans and other animals would not exist.
"Before all of this happened, there was a dramatic event 50 million years earlier called Snowball Earth," he said.
"The Earth was frozen over for 50 million years. Huge glaciers ground entire mountain ranges to powder that released nutrients, and when the snow melted during an extreme global heating event rivers washed torrents of nutrients into the ocean."
Dr Brocks said the extremely high levels of nutrients in the ocean, and cooling of global temperatures to more hospitable levels, created the perfect conditions for the rapid spread of algae. It was the transition from oceans being dominated by bacteria to a world inhabited by more complex life, he said.
"These large and nutritious organisms at the base of the food web provided the burst of energy required for the evolution of complex ecosystems, where increasingly large and complex animals, including humans, could thrive on Earth," Dr Brocks said.
The research is published in Nature, and the findings will be presented at the Goldschmidt Conference in Paris, France, this week.
Co-lead researcher Dr Amber Jarrett discovered ancient sedimentary rocks from central Australia that related directly to the period just after the melting of Snowball Earth.
"In these rocks we discovered striking signals of molecular fossils," said Dr Jarrett, an ANU Research School of Earth Sciences PhD graduate.
"We immediately knew that we had made a ground-breaking discovery that snowball Earth was directly involved in the evolution of large and complex life."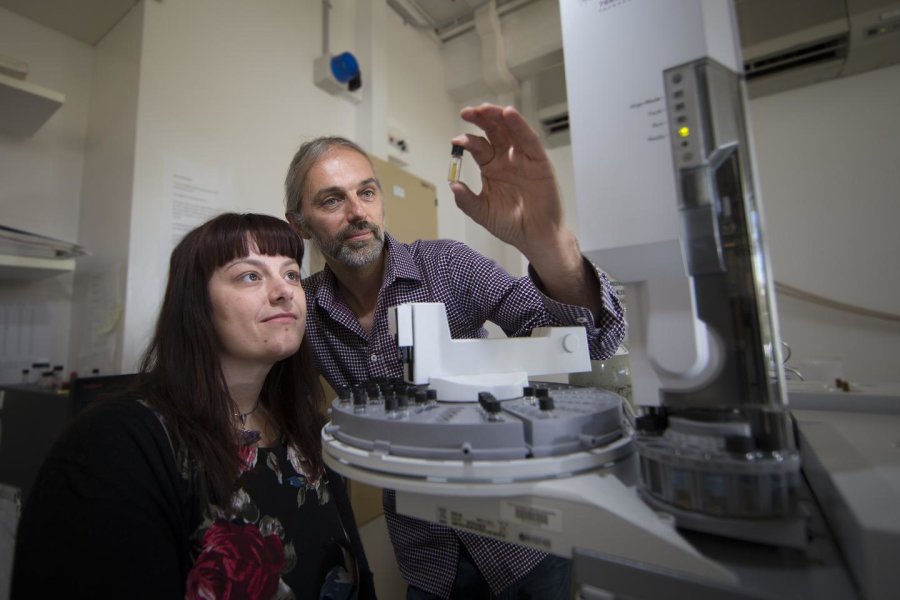 Associate Professor Jochen Brocks and Dr. Amber Jarrett with an oil sample taken ancient sedimentary rocks.
Credit: Stuart Hay, ANU
Jochen J. Brocks, Amber J. M. Jarrett, Eva Sirantoine, Christian Hallmann, Yosuke Hoshino, Tharika Liyanage.
The rise of algae in Cryogenian oceans and the emergence of animals.
Nature, 2017; DOI:
10.1038/nature23457
Summer Scholarships at National Library of Australia
Applications for 2018 Summer Scholarships open on 31 July 2017 and will close 30 September 2017.
We offer annual summer scholarships to support younger scholars undertaking postgraduate research requiring special access to the Library's collections. These scholarships are made possible through the generosity of the family of the late Norman McCann (a former National Library Council Member), and of John and Heather Seymour.
Preference for Norman McCann Scholarships will be given to those working in the disciplines of Australian history, Australian literature, librarianship, archives administration or museum studies. Preference for Seymour Scholarships will be for those undertaking biographical research.
The scholarships are tenable for a period of six weeks commencing in the second week of January each year. Scholars have privileged access to the Library's materials and facilities, as well as sustained interaction with many of its staff.
Who can apply?
The scholarships are open to students who have commenced PhD study and are under the age of thirty at 31 December in the year of their application (note: age limit is a condition requested by the donors). Applicants must be Australian citizens or have permanent residency. Preference will be given to applicants who would otherwise find it difficult to use the Library's collections for reasons such as geographic distance from Canberra.
In selecting scholars the National Library of Australia Fellowships Advisory Committee will consider:
an applicant's academic potential and capacity for research




the value and quality of the proposed research at the Library to the applicant's academic progress




the relevance of the National Library's collections for the proposed research



Instructions for applicants
You can only submit your application online

. Instructions are provided during the application process.




After you have submitted an application, you will receive a confirmation email. A reference number and a copy of your application will be attached to the email.




You are required to attach to your application a PDF copy of a certified transcript of your academic record and a PDF copy of a recently completed piece of research writing (eg a thesis chapter).




You must nominate two referees, with their current contact details. The National Library will directly contact your referees but it is your responsibility to provide referees with a copy of your application.



Applications close on 30 September 2017.

What assistance is offered?
Scholarship holders will receive an honorarium of $300 per week plus twin share accommodation with breakfast included, at University House at the ANU for the six-week duration of the scholarship. A return economy class air fare from the scholarship holder's home within Australia will also be provided.
Contact
Fellowships and scholarships
Young Archie 2017
Art Gallery of NSW
There were over 2000 entries in this fifth Young Archie competition: 37% in the 5-8 year category, 45% in 9-12 year, 12% in 13-15 year and 5% in 16-18 year. Of the total, 72% were from girls.
The five finalists from each age category are displayed at the Art Gallery of NSW and the honourable mentions at the SH Ervin Gallery.
Winners will be announced 16 September 2017.
The competition was judged by the Gallery's senior coordinator of education and family programs and the guest judge – artist Abdul Abdullah, himself an Archibald Prize finalist in 2011, 2013, 2014 and 2016.
The Young Archie competition is supported by presenting partner ANZ.
One of the Honourable mentions: 5-8 year olds
Title:
My dad with cockatoo friend
I drew my dad who was next to a cockatoo in the Blue Mountains. I was very excited because the cockatoo walked toward my dad and they looked like good friends. It was very funny.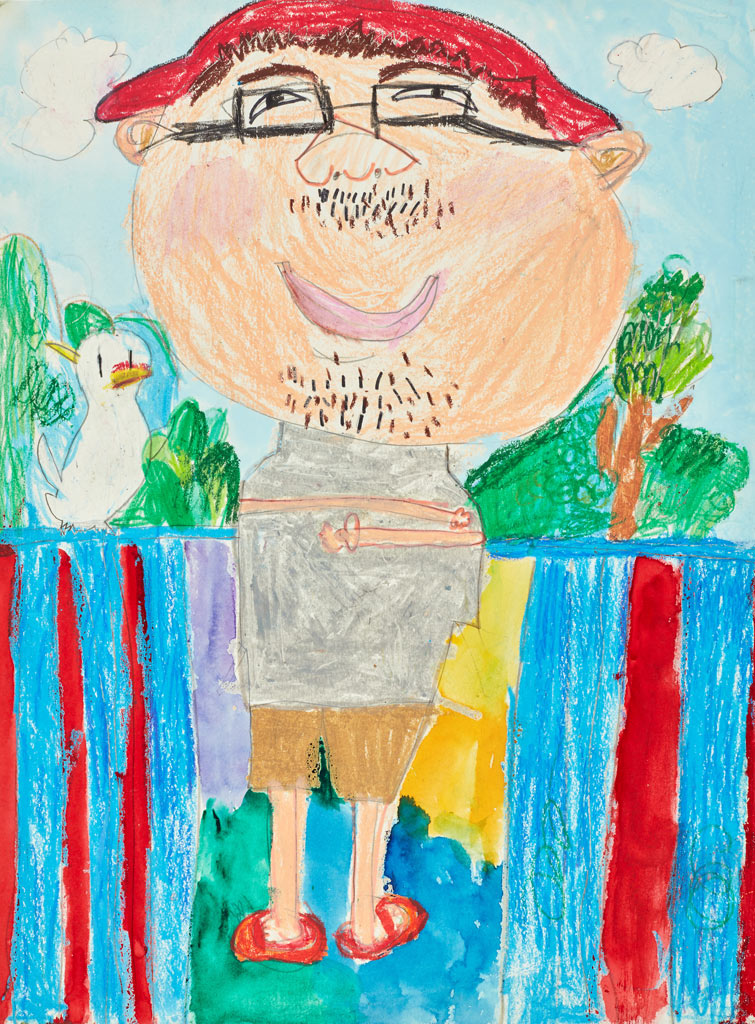 2017 HIF CLIP OF THE SEASON KICKS OFF AGAIN IN NSW
by Surfing NSW
NSW surfers will once again get the chance to hit the jackpot as part of the 2017 HIF Clip of the Season online competition.
The Clip of the Season will be open to surfers in Western Australia, Victoria, New South Wales and Queensland across surfing, longboarding, bodyboarding and stand-up paddle boarding. Entrants are required to submit a short clip of one wave being ridden at some point during the 2017 winter season.
At the end of the winter period, the top two entries – as selected by state judging panels – will progress to a national final, with the overall winner and runner-up to be decided by a public vote.
At the end of the winter period, the top two entries as selected by state judging panels will progress to a national final, with the overall winner and runner-up to be decided by a public vote. The national competition prize pool totals $8,000, an attractive driver for both aspiring and established surfers and filmers funding their passion for surfing.
Surfing NSW CEO, Luke Madden believes the constant swells that hits the coastline over winter will result in some impressive submissions from NSW boardriders.
"In 2016, NSW saw some of the best waves we've seen in decades and the entrants capitalised on it by gathering some incredible footage. We believe that surfers will be looking to lift the standard from June 1st when the event window opens."
Last year's National Winner filmer Belinda Le Grice (Western Australia) encourages all surfers to get involved this year.
"I spent my winnings on a surf coaching trip to Lombok with a friend for a week in April. We had a blast, great waves, met some great people and learnt heaps, and the best part, someone else was behind the lens."
"There's nothing to lose except maybe some time out of the water videoing someone else, but I find it pretty fun watching friends and family surf, especially with some of the great waves we have here in WA"
To enter all you have to do is send in a clip of a surfer riding a wave in NSW during the winter season (June 1st to August 31st) to ethan@surfingnsw.com.au
You can be a pro, an amateur, a grommet or a veteran, all we need to see is you riding the best wave this winter on your preferred craft.
The HIF Clip of the Season is presented by HIF Australia and supported by Surfing VIC, Surfing WA, Surfing NSW and Surfing QLD.
ABOUT THE HEALTH INSURANCE FUND OF AUSTRALIA (HIF): HIF is a not-for-profit, all-about-choice health fund, providing a better choice of more affordable health insurance options and the freedom to choose the health care providers you want. And that's why more and more people across the country are choosing to switch to HIF. See for yourself why HIF's range of great-value Extras and Hospital cover options is so popular. Visit hif.com.au and use the handy online product selector to choose the ideal cover for your budget and lifestyle.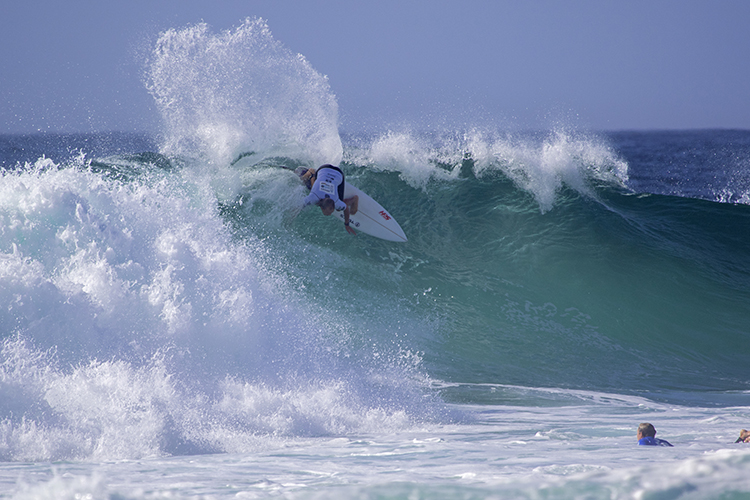 2016 HIF Clip Of The Season NSW Champion Ryan Slattery. Image by Ethan Smith / Surfing NSW
The Simpson Prize
If you wish to enter the Simpson Prize, please respond to the question below.

The Simpson Prize is a national competition for Year 9 and 10 students.
The competition encourages participants to focus on the significance of Anzac Day and to consider what Anzac Day means to them and to Australia.
Question
Some historians have described 1917 as "the worst year of the Great War" for Australia and Australians. To what extent is this an accurate statement?
Instructions
The Simpson Prize requires you to respond to the quote and question above using both the Simpson Prize Australian War Memorial Source Selection (which can be found at
https://www.awm.gov.au/education/simpson-prize/
) and your own research.
You are encouraged to agree, debate with or challenge the statement from a variety of perspectives – individual, national and global – and to use sources in a variety of forms.
You are expected to make effective use of a minimum of three of the sources provided (see link above).
Up to half of your response should also make use of information drawn from your own knowledge and research.
Closing date
Submit your entry by Friday 10 November 2017.
Please see the
How to Enter section
for more details regarding student and teacher entry requirements.
Note: The Winners of this year's Simpson Prize will travel in 2018.
The competition is funded by the Australian Government Department of Education and run by the History Teachers' Association of Australia.
Send In Your Stuff
Pittwater Online News is not only For and About you, it is also BY you.
We will not publish swearing or the gossip about others (this is the opposite of what we stand for) BUT: If you have a poem, story or something you want to see addressed, let us know or send to:
pittwateronlinenews@live.com.au
All Are Welcome, All Belong!