October 13 - 19, 2019: Issue 424

Our Youth page is for young people aged 13+ - if you are younger than this we have news for you in the Children's page
News items and articles run at the top of this page. Information, local resources, events and local organisations, sports groups etc. are at the base of this page. All Previous pages for you are listed in Past Features
For you this Issue
This Mental Health Month Let's Talk About The Elephant In The Room by Roger Sayers, Life Member ABSLSC - New SLSSNB Mental Health First Aid training courses in November details here

From Northern Beaches To Bre: Our Sister City Shares Water Woes At Western NSW Corroboree by Miranda Korzy

The Extinction Rebellion Reaches The Shores Of Manly To Stage 'Heads In The Sand' Demonstration: 75 Year Old Relates Rough Handling In Earlier Protest

Aquatics
Post Spring School Holidays Catch-Up On Pittwater Estuary and Beach Events
: Palm Beach Sailing Club Hosts Round 1 WindsurfingCAA Summer Series 2019/2020 + Royal Motor Yacht Club Broken Bay Multihull Division Hosts 2019 Lock Crowther Regatta + BL's Blast Off 2019 -
Results!
Local Surfers Excel In Rip Curl GromSearch 2019 Newcastle Event taking 4 out of 6 Firsts

Pictures Mona Vale Road East Upgrade: October 2019 Update In Pictures + Friends Of Mona Vale Road Truck Arrestor Bed III
DIY Ideas
National Garden Week's 2019 Focus Is On Children (Oct 13-19)
G . E. Archer Russell (1881-1960) and His Passion For Avifauna From Narrabeen To Newport - From 21-27 October 2019, Australians will head into their backyards for BirdLife Australia's annual Aussie Backyard Bird Count. Pittwater is known for being one of those places where you can count many species of birds - everything from shorebirds, to coastal heath warblers and birds found in the bush among trees or those that visit seasonally are found within these green hills, along the estuary and on our beaches. Even those who forget we have a Heron Cove, Currawong Beach, Whipbird Circuit, Heron Place, Swallow, Cockatoo, Robin and Songlark Way, a Honeyeater Grove, Shearwater Drive and Fantail Way will still be awoken at the first brimming of light by a chirp and a cheep.
Pittwater is also known for having a high number of early bird-watchers, and this is not just Neville Cayley, author of 'What Bird is That?', who once lived in Marine Parade at North Avalon, or Church Point's Mr. Wheeler who lauds and applauds the symphony of bird song found in McCarr's creek.
There is also another sometimes forgotten champion of the doe-eyed feathered ones who once lived at 'Suncot' in Idaline Street, Collaroy Plateau, in the form of George Ernest 'Archer' Russell, who said in one article 'The bird-lover never tires of watching birds in flight; I myself used to spend hours doing little else in pre-war days.'
Park Bench Philosopher Cattle Prods and Welfare Cuts: Mounting Threats To Extinction Rebellion Show Demands Are Being Heard But Ignored by Piero Moraro, Lecturer in Criminal Justice, Charles Sturt University
Daryl Hall & John Oates - You Make My Dreams
NSW National Parks and Wildlife Service first all female hazard reduction burn
Published 8 Oct 2019 by Office Of Environment And Heritage
NSW National Parks and Wildlife Service (NPWS)'s first all-female hazard reduction burn at Scheyville National Park in 2019. These women are blazing a trail as the number of females taking on firefighting roles with NPWS continues to increase. Congratulations to the team!
pale
noun

a stake or picket, as of a fence.
an enclosing or confining barrier; enclosure.
an enclosed area.
limits; bounds: outside the pale of his jurisdiction.
a district or region within designated bounds.
(initial capital letter) Also called English Pale, Irish Pale. a district in eastern Ireland included in the Angevin Empire of King Henry II and his successors.
an ordinary in the form of a broad vertical stripe at the centre of an escutcheon.
Shipbuilding. a shore used inside to support the deck beams of a hull under construction.
verb (used with object), paled, paling.
to enclose with pales; fence.
to encircle or encompass.
Idioms
beyond the pale
, beyond the limits of propriety, courtesy, protection, safety, etc.:
Their public conduct is certainly beyond the pale.

ORIGIN OF PALE
1300–50; Middle English (north), Old English pāl < Latin pālus stake.
Ashdown Forest is an ancient area of open heathland occupying the highest sandy ridge-top of the High Weald Area of Outstanding Natural Beauty. It is situated some 30 miles (48 km) south of London in the county of Sussex, England. Rising to an elevation of 732 feet (223 m) above sea level, its heights provide expansive vistas across the heavily wooded hills of the Weald to the chalk escarpments of the North Downs and South Downs on the horizon.

Ashdown Forest's origins lie as a medieval hunting forest created soon after the Norman conquest of England. By 1283 the forest was fenced in by a 23 miles (37 km) pale enclosing an area of some 20 square miles (5,200 ha). 34 gates and hatches in the pale, still remembered in place names such as Chuck Hatch and Chelwood Gate, allowed local people to enter to graze their livestock, collect firewood and cut heather and bracken for animal bedding. The forest continued to be used by the monarchy and nobility for hunting into Tudor times, including notably Henry VIII, who had a hunting lodge at Bolebroke Castle, Hartfield and who courted Anne Boleyn at nearby Hever Castle.
Ashdown Forest has a rich archaeological heritage. It contains much evidence of prehistoric human activity, with the earliest evidence of human occupation dating back to 50,000 years ago. There are important Bronze Age, Iron Age and Romano-British remains.
The forest was the centre of a nationally important iron industry on two occasions, during the Roman occupation of Britain and in the Tudor period when, in 1496, England's first blast furnace was built at Newbridge, near Coleman's Hatch, marking the beginning of Britain's modern iron and steel industry.
In 1693 more than half the forest was taken into private hands, with the remainder set aside as common land. The latter today covers 9.5 square miles (2,500 ha) and is the largest area with open public access in South East England.
The ecological importance of Ashdown Forest's heathlands is reflected by its designation as a Site of Special Scientific Interest, as a Special Protection Area for birds, and as a Special Area of Conservation for its heathland habitats. It is part of the European Natura 2000 network as it hosts some of Europe's most threatened species and habitats.
Ashdown Forest is famous as the setting for the Winnie-the-Pooh stories written by A. A. Milne, who lived on the northern edge of the forest and took his son, Christopher Robin, walking there. The artist E. H. Shepard drew on the landscapes of Ashdown Forest as inspiration for many of the illustrations he provided for the Pooh books.
Possibly as early as the 13th century, Ashdown Forest was enclosed as a hunting park, mainly for deer, by a 24-mile (39 km) long pale. This consisted of an earth bank 4–5 feet high surmounted by an oak paling fence with a deep ditch on the forest side that allowed deer to enter but not to leave. It enclosed an area of over 20½ square miles (5,300 hectares). Entry was via 34 gates and hatches, gates being used for access by wheeled vehicles, commoners' animals and mounted groups, hatches by pedestrians. These names survive in local place-names such as Chuck Hatch and Chelwood Gate. Some of these entrances were, and still are, marked by pubs, for example the 18th-century Hatch Inn[48] at Coleman's Hatch, which occupies three former cottages believed to date to 1430 that later may have housed ironworkers from the nearby blast furnace at Newbridge.
It is not known precisely when the pale was built. Forest management accounts of 1283 refer to the cost of repairing the pale and building new lengths. However, the granting of the "Free-chase of Ashdon" to John of Gaunt in 1372 and its renaming as Lancaster Great Park implies that the forest may only have been recently enclosed (chase denoted an open hunting ground, park an enclosed one).
The condition of the forest pale seems to have deteriorated significantly during the Tudor period. This coincided with, and may be partly linked to, the rapid growth under the Tudors of the local iron-making industry with its huge demand for raw materials in and around Ashdown Forest, such as charcoal and ironstone. This ultimately led to an appeal to King James, soon after his accession to the throne, for Ashdown's forest fences to be repaired in order to preserve the king's game. However, the pale seems to have fallen into almost complete disrepair by the end of the 17th century.
The bank and ditch associated with the pale are still visible in places around Ashdown Forest today, for example at Legsheath and adjacent to the car-park for Poohsticks Bridge on Chuck Hatch Lane.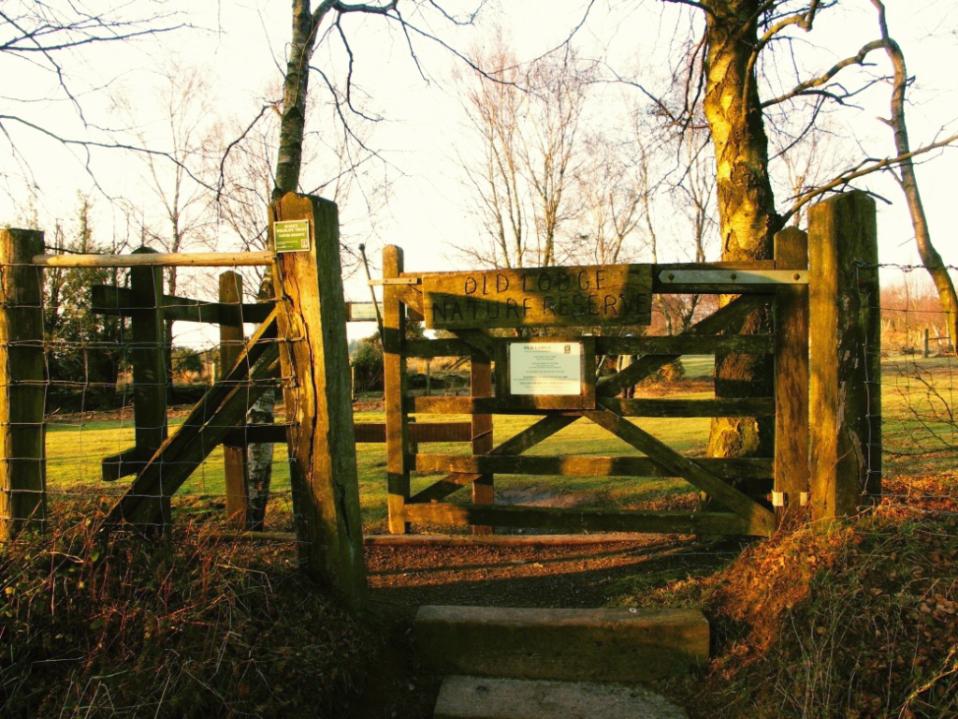 A gate into Ashdown Forest at sunset - photo by Robert Broadie
Abbie Galvin announced as first female NSW Government Architect
October 1st, 2019: Planning and Public Spaces Minister Rob Stokes
Planning and Public Spaces Minister Rob Stokes today announced the appointment of Abbie Galvin as the 24th NSW Government Architect.
"I'm delighted Ms Galvin will be our new Government Architect and the first woman to hold the position since it was created more than 200 years ago," Mr Stokes said.
"The Government Architect has been one of the State's most prestigious roles since it was established in 1816 to shape cities, towns and communities right across the State. "From the Hyde Park Barracks designed by Francis Greenway, to the Sydney Observatory by Alexander Dawson, our Government Architects have been behind some of our most iconic buildings."
The Government Architect's role has evolved over time and Ms Galvin will have responsibility for championing design excellence across the State, as well as shaping quality places and public spaces and collaborating with agencies, Councils, industry and community.
Ms Galvin brings to the role international and Australian experience, a focus on design excellence and public spaces.
"I am passionate about taking on this role at a time when NSW is going through such dynamic and far reaching change," Ms Galvin said.
"It is an honour to have a position at the table to help shape the future of our State and I look forward to working with the Minister and our communities to achieve significant outcomes."
Ms Galvin has worked on a range of high profile projects both in Australia and in Hong Kong as a Principal and Director of BVN, one of Australia's largest and most highly acclaimed architectural practices.
She replaces Peter Poulet who left the role after being appointed as the new Central City District Commissioner for the Greater Sydney Commission.
AIA NSW Chapter President Kathlyn Loseby welcomed the appointment and described Abbie Galvin as 'An eminent architect and Fellow of the Institute'. She added: 'Ms Galvin has distinguished herself through her portfolio of projects and through her involvement in architectural education, advisory panels and initiatives such as the creation of Sydney Open'.
The Government Architect NSW team congratulate Abbie on her appointment and look forward to working with her when she takes up the role in December. It is an exciting time to be joining the NSW Government with a new Ministerial position championing both great public spaces and the role of good design in delivering better outcomes for the people of NSW.
In the interim period before Abbie joins the team, Ben Hewett will continue as Acting Government Architect, a role that has been shared over the last year with Olivia Hyde, Director of Design Excellence.
About Abbie Galvin
Born in Vancouver in 1970, Galvin, along with her parents and two younger brothers moved to the inner suburbs of Perth when she was 6 years old. Galvin's father is an architect and her mother is a nurse.
Growing up Galvin was constantly around a creative environment. "I grew up surrounded by Architecture, discussions around Architecture; Architecture books and magazines". This upbringing resulted in Galvin having a "very visual, aesthetic interest". Her childhood home was an old timber framed house built by her father, often with the help of young Galvin and occasionally their neighbours.
Galvin attended John XXIII College, a private, co-education, catholic college. She studied traditional subjects at school such as French, Math, Chemistry, Physics, English Literature and Biology; she enjoyed all subjects, in particular Math and Literature.
Part of Galvin was determined to stray from following in her father's footsteps. For years she researched different professions; initially thinking she might study Physiotherapy or Chemistry. It wasn't until the end of her secondary education that she realised that Architecture was a culmination of many things she enjoyed and excelled at. Architecture was a profession that involved "problem solving..." whilst creating "...beauty at the same time".
After completion of high school Galvin commenced a Bachelor of Architecture at the University of Western Australia in 1988. Galvin learnt from a variety of different educators including Geoffrey London, Simon Anderson, Michael Markham, Charlie Mann, Peter Brew, Howard Raggatt and Ian McDougall. Two key influential figures outlined above were Geoffrey London and Simon Anderson they "…created an environment of complete experimentation". This environment exposed Galvin to various creative processes that are relative to problem solving aspects of architecture. Galvin graduated from the Bachelor of Architecture with honours in 1992 where she began her first job at Hames Sharley.
Career
After years of working for small architectural practices, Galvin contacted the Museum of Sydney in regards to an opportunity about developing a public program focusing on architecture. Inspired by the Chicago Open, Galvin organised and co-ordinated the Sydney Open, which was first presented by Sydney Living Museums in 1997. Throughout her working career Galvin has been a dedicated contributor to an accreditation panel through the Australian Institute of Architecture, her role consisting of monitoring and accessing university courses. Galvin occasionally lectures and is a regularly a guest critic for students. She has been on the judging panel alongside Richard Hassell, Sean Godsell and Peter Corrigan for the inaugural ALVA student architecture competition at the University of Western Australia.
BVN
After contacting BVN Architecture Galvin immediately joined the team, which lead to her current position as a Principal Architect at the international practice. She works on large-scale commercial projects ranging from hospitals, multi-residential housing, and research buildings. Galvin communicates her designs through narrative proposals to gain a client's understanding of complex building designs.
New South Wales Government Architect
Galvin was appointed the 24th New South Wales Government Architect on Tuesday 1st October 2019. Galvin is the first female NSW Government Architect in the roles 200-year history.
Influences
Galvin's architecture is influenced by numerous sources. This includes early modernists such as Le Corbusier and Atelier 5; all seven volumes of Corbusier's Oeuvre and Atelier 5 publications were kept in the family's bookshelf and frequented by her father as a point of reference. Furthermore, Galvin finds architects who work in primitive locations influential as there is a focus on vernacular design. She believes architecture should not form a recognisable object for self-promotion; architecture should be subjective to a specific site. "Architecture can never do that in isolation, it has to work in tandem. But so often the building is seen as this skin that is independent of what goes on inside it. It's not just about form making. It is definitely about the integrity and authenticity of architecture."
Projects
The Braggs, University of Adelaide Adelaide, SA Australia 2013
Royal North Shore Hospital St Leonards, Sydney, NSW Australia 2012
Monash University Student Housing Clayton, Melbourne, VIC Australia 2011
HMAS Creswell Griffiths House Jervis Bay, NSW Australia 2011
Stockland's Head Office Sydney CBD, NSW Australia 2007
Deutsche Bank Sydney CBD, NSW Australia 2005
Stockland's Head Office, 2007
Abbie Galvin was the leading architect of Stockland's new head office. This building is a redevelopment of an existing 1980s office block; it became Australia's first rated 6 Star Green Energy Efficient office (Office Interiors v1.1 building). Winning seven awards in total that included the BPN Environ Sustainability Award for Office Fit Out (2008) and Wirtschafts Woche 2008 Best Office Award (Cologne, Germany). Key to the design is the centralised eight-storey atrium.
Galvin worked closely with the needs of the manager director of Stockland and his executive team; the development company was going through significant change at the time and needed a space to allow maximum work efficiency. The design challenge was working with the eight levels of the existing structure. Galvin and her team suggested the use of voids that would create visual allowances between the staggered levels and structural bays, these voids then creating a sense of altering scales in verticality. The centralised stairs stringers are painted red to symbolise Enid Blyton's red slippery-dip in the children's novel The Folk and the Faraway Tree.
Royal North Shore Hospital, 2012
In 2009 Abbie gained further recognition in the Australian Architecture Institution after being involved in one of the largest projects undertaken by BVN. This was the $1 billion redevelopment of Sydney's Royal North Shore Hospital, and the redesign of the HMAS Creswell training college located in Jervis Bay.
The Braggs, 2013
Another notable project Galvin was involved in was the research Institute for Photonic and Advanced Sensing (IPAS) building at the University of Adelaide, otherwise known as 'The Braggs'. The underpinning design idea was to reflect the purpose of the building in the form and planning. For instance, the folded glass façade at each level represents a different wavelength of light.
Career Achievements
Galvin has won numerous design competitions at the University of Western Australia including the RAIA Travel Grant for Design Excellence. Galvin's reputation in architecture has been steadily increasing, she has been featured in the Architecture Bulletin discussing gender equality in the Australian architecture industry. In the article she admits that there must be change in the industry; stating that current industry practices …make it extremely difficult for women who are attempting to balance a career and children, and it is not until these issues are addressed that we will see higher levels of female representation and retention. (Architecture Bulletin Sep/Oct 2012, p16). In addition, Galvin has contributed in newspaper publications such as The Australian Financial Review and The Sydney Morning Herald.
Awards
2006: Deutsche Bank is awarded RAIA National Award Interior Architecture, RAIA NSW Interior Architecture Award
2007: Stockland Head Office is awarded MBA NSW Interior Fit-outs $25m+
2008: Milo Dunphy Award for Sustainable Architecture at the NSW Architecture Awards.
2008: Stockland Head office is awarded RAIA NSW Milo Dunphy Award for Sustainable Architecture, Environ BPN Sustainability Award, IDEA08 Best Commercial Interior, IDEA08 Best Sustainability Interior, Property Council of Australian Office Developments Finalist, Property Council of Australian Sustainable Developments Finalist, RAIA NSW Interior Architecture Commendation, Winner of BOSS Space Awards, Wirtschaftswoche Best Office 2008 International Category
2009: Galvin was nominated by Micky Pinkerton (Suters Architects) for IDEA (Interior Design Excellence Awards) designer of the year 2009
2013: The Braggs building is awarded The Jack McConnell Award for Public Architecture (BVN Media Release 2013, Braggs Wins Top Architecture Award in SA)
Personal life
In Galvin's spare time she enjoys the company of her husband, also an architect, and three children. She enjoys knitting, sewing and weaving. Galvin became interested in weaving after a trip through Scandinavia and has since completed a weaving course under Liz Williamson. Galvin enjoys running; last year she completed a marathon in Uluru and is currently training to complete another one later this year.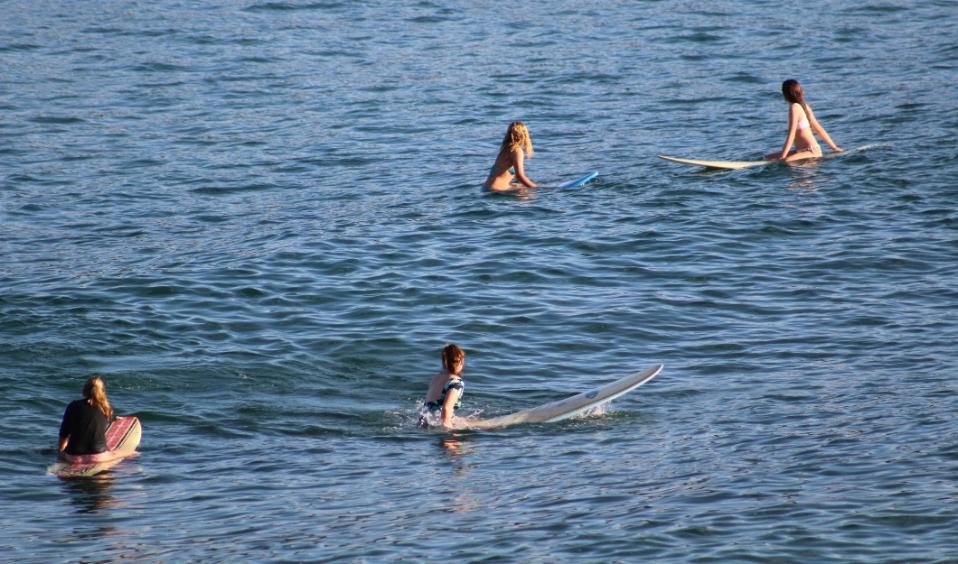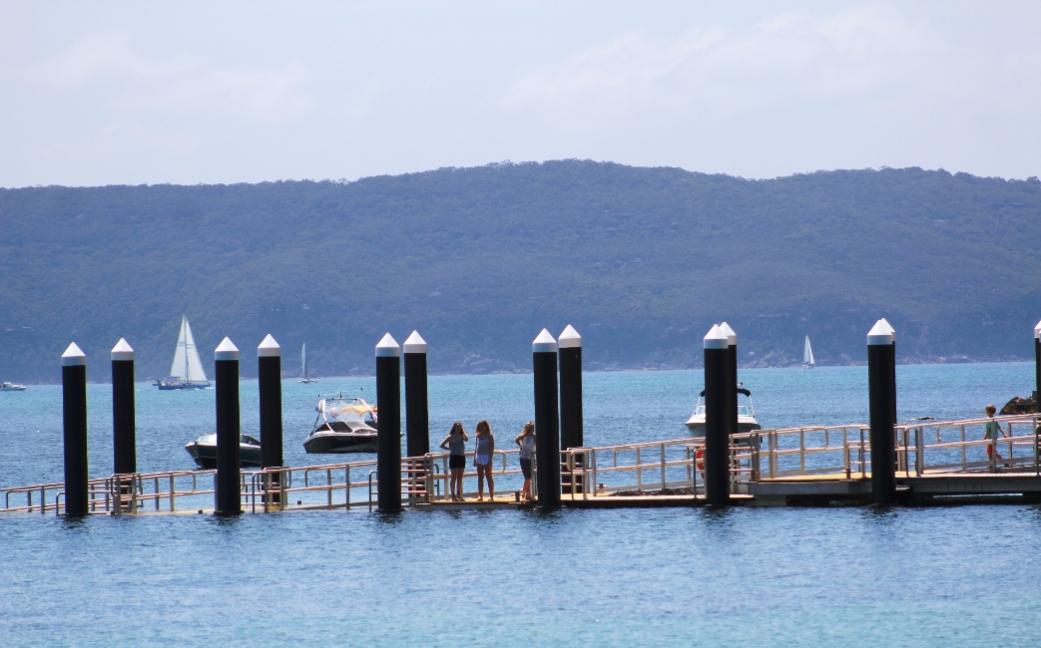 Avalon Youth Hub: More Meditation Spots
Due to popular demand our meditation evenings have EXPANDED. Two sessions will now be run every Wednesday evening this term at the Hub. Both sessions will be facilitated by Merryn at Soul Safaris.
6-7pm - 12 - 15 year olds welcome
7-8pm - 16 - 25 year olds welcome
No experience needed. Learn and develop your mindfulness and practice meditation in a group setting.
BIG THANKS The Burdekin Association for funding these sessions!
Green Team Beach Cleans
The Green Team is back for 2019!
It has been estimated that we will have more plastic than fish in the ocean by 2050...These beach cleans are aimed at reducing the vast amounts of plastic from entering our oceans before they harm marine life.
Anyone and everyone is welcome! If you would like to come along, please bring a bucket, gloves and hat. Kids of all ages are also welcome!
We will meet in front of the surf club.
Hope to see you there!
The Green Team is a
Youth-run, volunteer-based environment initiative from Avalon, Sydney. Keeping our area green and clean.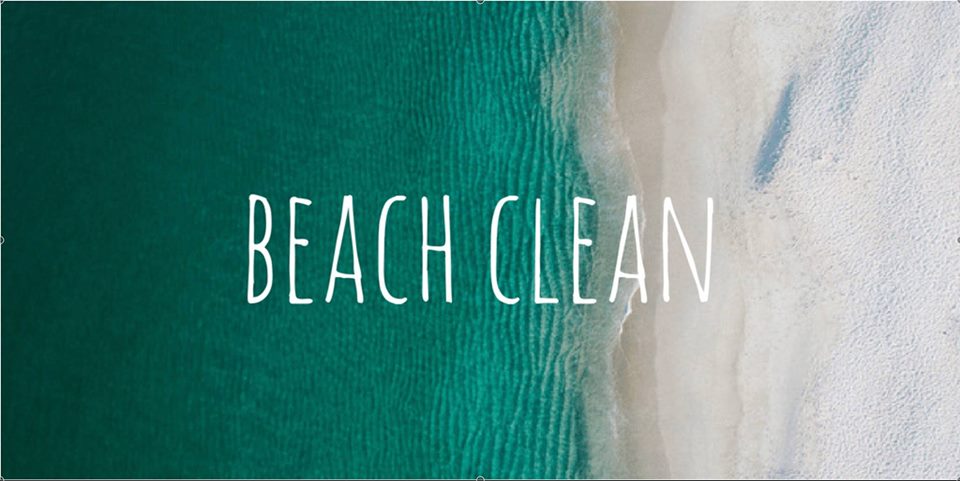 The Project Gutenberg Library of Australiana
Australian writers, works about Australia and works which may be of interest to Australians.This Australiana page boasts many ebooks by Australian writers, or books about Australia. There is a diverse range; from the journals of the land and sea explorers; to the early accounts of white settlement in Australia; to the fiction of 'Banjo' Paterson, Henry Lawson and many other Australian writers.
The list of titles form part of the huge collection of ebooks freely downloadable from Project Gutenberg Australia. Follow the links to read more about the authors and titles and to read and/or download the ebooks.
Profile: Ingleside Riders Group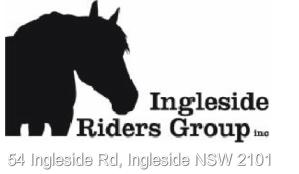 Ingleside Riders Group Inc. (IRG) is a not for profit incorporated association and is run solely by volunteers. It was formed in 2003 and provides a facility known as "Ingleside Equestrian Park" which is approximately 9 acres of land between Wattle St and McLean St, Ingleside. IRG has a licence agreement with the Minister of Education to use this land. This facility is very valuable as it is the only designated area solely for equestrian use in the Pittwater District.
IRG promotes equal rights and the respect of one another and our list of rules that all members must sign reflect this.
Cyberbullying
Research shows that one in five Australian children aged 8 to 17 has been the target of cyberbullying in the past year. The Office of the Children's eSafety Commissioner can help you make a complaint, find someone to talk to and provide advice and strategies for dealing with these issues.
Make a Complaint
The Enhancing Online Safety for Children Act 2015 gives the power to provide assistance in relation to serious cyberbullying material. That is, material that is directed at a particular child with the intention to seriously embarrass, harass, threaten or humiliate.
IMPORTANT INFORMATION
Before you make a complaint you need to have:
copies of the cyberbullying material to upload (eg screenshots or photos)

reported the material to the social media service (if possible) at least 48 hours ago

at hand as much information as possible about where the material is located

15-20 minutes to complete the form
Visit: esafety.gov.au/complaints-and-reporting/cyberbullying
Our mission
The Office of the Children's eSafety Commissioner is Australia's leader in online safety. The Office is committed to helping young people have safe, positive experiences online and encouraging behavioural change, where a generation of Australian children act responsibly online—just as they would offline.
We provide online safety education for Australian children and young people, a complaints service for young Australians who experience serious cyberbullying, and address illegal online content through the Online Content Scheme.
Our goal is to empower all Australians to explore the online world—safely.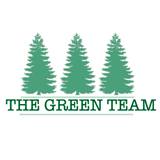 The Green Team
Profile
This Youth-run, volunteer-based environment initiative has been attracting high praise from the founders of Living Ocean as much as other local environment groups recently.
Creating Beach Cleans events, starting their own, sustainability days - 'action speaks louder than words' ethos is at the core of this group.
Sync Your Breathing with this - to help you Relax
Send In Your Stuff
Pittwater Online News is not only For and About you, it is also BY you.
We will not publish swearing or the gossip about others. BUT: If you have a poem, story or something you want to see addressed, let us know or send to:
pittwateronlinenews@live.com.au
All Are Welcome, All Belong!
Apprenticeships and traineeships info
Are you going to leave school this year?
Looking for an apprenticeship or traineeship to get you started?
It lists the group training organisations (GTOs) that are currently registered in NSW under the Apprenticeship and Traineeship Act 2001. These GTOs have been audited by independent auditors and are compliant with the National Standards for Group Training Organisations.
If you are interested in using the services of a registered GTO, please contact any of the organisations listed here:
There are also some great websites, like
1300apprentice
, which list what kind of apprenticeships and traineeships they can guide you to securing as well as listing work available right now.

Profile Bayview Yacht Racing
Association (BYRA)
1842 Pittwater Rd,

Bayview
BYRA has a passion for sharing the great waters of Pittwater and a love of sailing with everyone aged 8 to 80 or over!
headspace Brookvale
headspace Brookvale provides services to young people aged 12-25. If you are a young person looking for health advice, support and/or information,headspace Brookvale can help you with:
• Mental health • Physical/sexual health • Alcohol and other drug services • Education and employment services
If you ever feel that you are:
• Alone and confused • Down, depressed or anxious • Worried about your use of alcohol and/or other drugs • Not coping at home, school or work • Being bullied, hurt or harassed • Wanting to hurt yourself • Concerned about your sexual health • Struggling with housing or accommodation • Having relationship problems • Finding it hard to get a job
Or if you just need someone to talk to… headspace Brookvale can help! The best part is our service is free, confidential and youth friendly.
headspace Brookvale is open from Monday to Friday 9:00am-5:30pm so if you want to talk or make an appointment give us a call on (02) 9937 6500. If you're not feeling up to contacting us yourself, feel free to ask your family, friend, teacher, doctor or someone close to you to make a referral on your behalf.
When you first come to headspace Brookvale you will be greeted by one of our friendly staff. You will then talk with a member of our headspace Brookvale Youth Access Team. The headspace Brookvale Youth Access Team consists of three workers, who will work with you around whatever problems you are facing. Depending on what's happening for you, you may meet with your Youth Access Worker a number of times or you may be referred on to a more appropriate service provider.
A number of service providers are operating out of headspace Brookvale including Psychologists, Drug & Alcohol Workers, Sexual Health Workers, Employment Services and more! If we can't find a service operating withinheadspace Brookvale that best suits you, the Youth Access Team can also refer you to other services in the Sydney area.
eheadspace provides online and telephone support for young people aged 12-25. It is a confidential, free, secure space where you can chat, email or talk on the phone to qualified youth mental health professionals.
Click here to go to eheadspace
For urgent mental health assistance or if you are in a crisis please call the Northern Sydney 24 hour Mental Health Access Line on 1800 011 511
Need Help Right NOW??
kids help line: 1800 55 1800 - www.kidshelpline.com.au
lifeline australia - 13 11 14 - www.lifeline.org.au
headspace Brookvale is located at Level 2 Brookvale House, 1A Cross Street Brookvale NSW 2100 (Old Medical Centre at Warringah Mall). We are nearby Brookvale Westfield's bus stop on Pittwater road, and have plenty of parking under the building opposite Bunnings. More at: www.headspace.org.au/headspace-centres/headspace-brookvale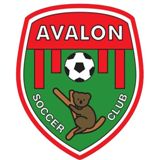 Profile:
Avalon Soccer Club
Avalon Soccer Club is an amateur club situated at the northern end of Sydney's Northern Beaches. As a club we pride ourselves on our friendly, family club environment. The club is comprised of over a thousand players aged from 5 to 70 who enjoy playing the beautiful game at a variety of levels and is entirely run by a group of dedicated volunteers.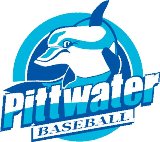 Profile:
Pittwater Baseball Club
Their Mission: Share a community spirit through the joy of our children engaging in baseball.
Year 13
Year13 is an online resource for post school options that specialises in providing information and services on Apprenticeships, Gap Year Programs, Job Vacancies, Studying, Money Advice, Internships and the fun of life after school. Partnering with leading companies across Australia Year13 helps facilitate positive choices for young Australians when finishing school.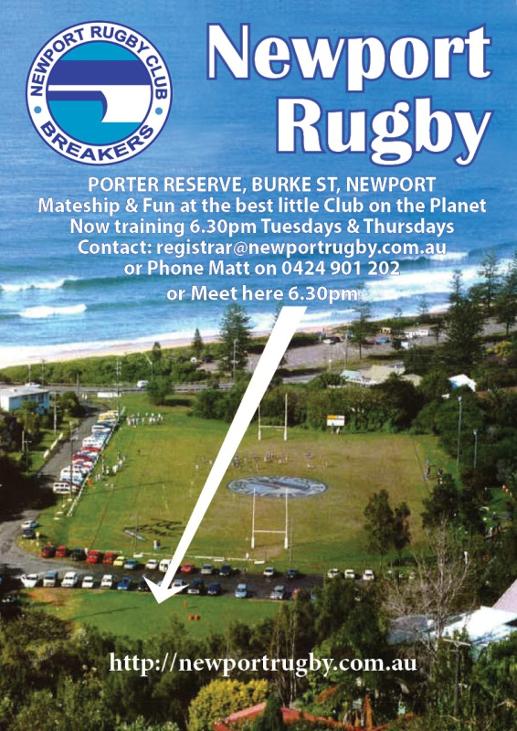 Driver Knowledge Test (DKT) Practice run Online
Did you know you can do a practice run of the DKT online on the RMS site? - check out the base of this page, and the rest on the webpage, it's loaded with information for you!
The DKT Practice test is designed to help you become familiar with the test, and decide if you're ready to attempt the test for real.
Experienced drivers can also take the practice test to check their knowledge of the road rules.
Unlike the real test, the practice DKT allows you to finish all 45 questions, regardless of how many you get wrong. At the end of the practice test, you'll be advised whether you passed or failed.
NCYLC is a community legal centre dedicated to providing advice to children and young people. NCYLC has developed a Cyber Project called Lawmail, which allows young people to easily access free legal advice from anywhere in Australia, at any time.
NCYLC was set up to ensure children's rights are not marginalised or ignored. NCYLC helps children across Australia with their problems, including abuse and neglect. The AGD, UNSW, KWM, Telstra and ASIC collaborate by providing financial, in-kind and/or pro bono volunteer resources to NCYLC to operate Lawmail and/or Lawstuff.
Kids Helpline
If you're aged 5-25 the Kids Helpline provides free and confidential online and phone counselling 24 hours a day, seven days a week on 1800 55 1800. You can chat with us about anything… What's going on at home, stuff with friends. Something at school or feeling sad, angry or worried. You don't have to tell us your name if you don't want to.
You can Webchat, email or phone. Always remember - Everyone deserves to be safe and happy. You're important and we are here to help you. Visit: https://kidshelpline.com.au/kids/
Youth Source: Northern Sydney Region
A directory of services and resources relevant to young people and those who work, play and live alongside them.
The
YouthSource directory
has listings from the following types of service providers:
Aboriginal,
Accommodation,
Alcohol & Other Drugs,
Community Service,
Counselling,
Disability,
Education & Training,
Emergency Information,
Employment,
Financial,
Gambling,
General Health & Wellbeing,
Government Agency,
Hospital & GP,
Legal & Justice,
Library,
Mental Health,
Multicultural,
Nutrition & Eating Disorders,
Parenting,
Relationships,
Sexual Health,
University,
Youth Centre