March 17 - 23, 2019: Issue 397

For you this week:
World's Greatest Shave 2019: Mo, Fro and Lanky Locks GO! Over 20k Raised!!

Mona Vale Road Upgrade - Changed Traffic Conditions Reminder - from Office of Rob Stokes, MP for Pittwater
Mona Vale Hospital Construction Works Continuing: March 2019 Update + More Than 370 Mona Vale Hospital Staff Providing Exceptional Service - from Office of Rob Stokes, MP for Pittwater
School Strike 4 Climate Action Grows 10x In A Few Months; The Next Strike Could Close Australia For The Day
2019 State Election: Upper House Candidates and Pittwater Candidates and where you can vote on Saturday March 23rd
Save Mona Vale Hospital Committee Calls For Voters To Send Message At State Poll

NSW Government Working To Deliver More Green Space For Newport - from Office of Rob Stokes, MP for Pittwater
News From The Nesting Box - March 2019 by Lesley Stevens & Jude James, Western Shores Pygmy Possum Project - A Rocky Point Bush Care Initiative

MC38 2019 Australian Championship Hosted By The The Royal Prince Alfred Yacht Club: On Pittwater

Aquatics: Pro Surfing to Descends on Manly - 2019 Key Sun Zinke Sydney Pro Junior on opening weekend of Vissla Sydney Surf Pro. by Surfing NSW
Pictures: 2019 NSW Surf Life Saving Championships: Opens - Newport Wins!! + Gold medals for PBSLSC in Boats ++
Park Bench Philosopher They Will Definitely Be Missed: Australia's Faunal Extinction Crisis Inquiry
Pittwater Butterfly Notes: For Those Seeing Wings Flitting + Inspirations To Find Your Own Species - Some Do! - for youngsters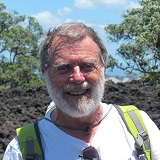 Profile

:
Peter Macinnis:
Last month the National Library of Australia released a brand new work by Fairlight Science writer extraordinaire Peter Macinnis - although 'inspire-er' may be more accurate. The book is 'Australian Backyard Earth Scientist' - the third in a series he has penned for the NLA, including one that won an Eve Pownall award in the 2010 Children's Book Council of Australia Awards for sister publication, Australian Backyard Explorer and a Whitley Award in 2012 for Australian Backyard Naturalist.
This highly illustrated latest 'Australian Backyard' book provides fascinating information that helps explain different aspects of earth science and provides answers to questions like: how old the earth is, what fossils tell us, how mountains were created, what causes earthquakes, what the difference between weather and climate is, why glaciers are melting and many more. The book also includes fun activities that children can try at home for example making fossils and using tree rings to find out about past weather.
The previous books in the series Australian Backyard Astronomy (by Ragbir Bhathal), Australian Backyard Naturalist and Australian Backyard Explorer have all been a popular addition to both school and home libraries for budding explorers and adventurers interested in their natural environment.
Peter is prolific, having penned over 50 books, and he's funny, really funny - an example from his pen;
Peter Macinnis turned to writing after his promising career as a chiaroscuro player was tragically cut short by a caravaggio crash during the Trompe L'Oeil endurance race. He recently did remarkably well in the early rounds of the celebrity underwater cooking program, Moister Chef, but he was disqualified for using dried fruits and desiccated coconut. He has a pet leech named Gladys, which has lived in a container on his desk for the last six months, as part of another book, and he is an expert echidna handler and ant lion wrangler. He wrote both the score and the libretto for the acclaimed opera Manon Troppo.

Sorry, that's not quite right. I write and sometimes broadcast about science, for young and old. ... I write mainly about science, or consumer history for both adults and children, depending on how the fit takes me on a given morning.
Peter is a frequent visitor to our end of the peninsula - in fact he's been romping through the regions offshore for over 50 years now. This week a small insight into one of our local treasures who is disclosing a lot of other hidden treasures right here and right now - do yourself and your youngsters a favour - get these books!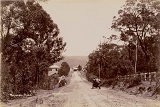 History:
Pittwater Roads II: Where the Streets Have Your name - Newport
What stories are behind the names of some of our Pittwater streets, who were these people when not a
'Foamcrest' or 'Surf View' - NB: this page will be finalised (extra bits going in this week) by Issue 398
ARTDECKO is back and bigger than ever for 2019 !
We hope you can join us this year.
This year we will have three workshops where young people paint designs on skate decks with the help of professional artists. The artwork is exhibited at PCYC for 2 weeks including youth week.
- Workshops are Saturdays 9th, 16th and 23rd March. This year workshops are at three different locations, pick the one that works best for you. Bookings via Eventbrite - $40 includes Workshops, Deck, ARTDECKO 2019 Tshirt and Exhibition.
Workshop 1 – Sat 9 March – YOYOs youth centre (Forest Way Shopping Centre)
– 4:30 to 7:30pm
BOOK HERE
Workshop 2 – Sat 16 March – Mona Vale Library – 4:30 to 7:30pm BOOK HERE
Workshop 3 – Sat 23 March – Manly Library – 4:30 to 7:30pm BOOK HERE
- Exhibition Opening is April 3rd at PCYC Northern Beaches and open each day from 9am-5pm until Wednesday 17th April.
- Drop-In Workshops – April 15th, 16th, 17th. Including Mini ARTDECKO, Tote Bag Screenprinting and Trucker Cap Painting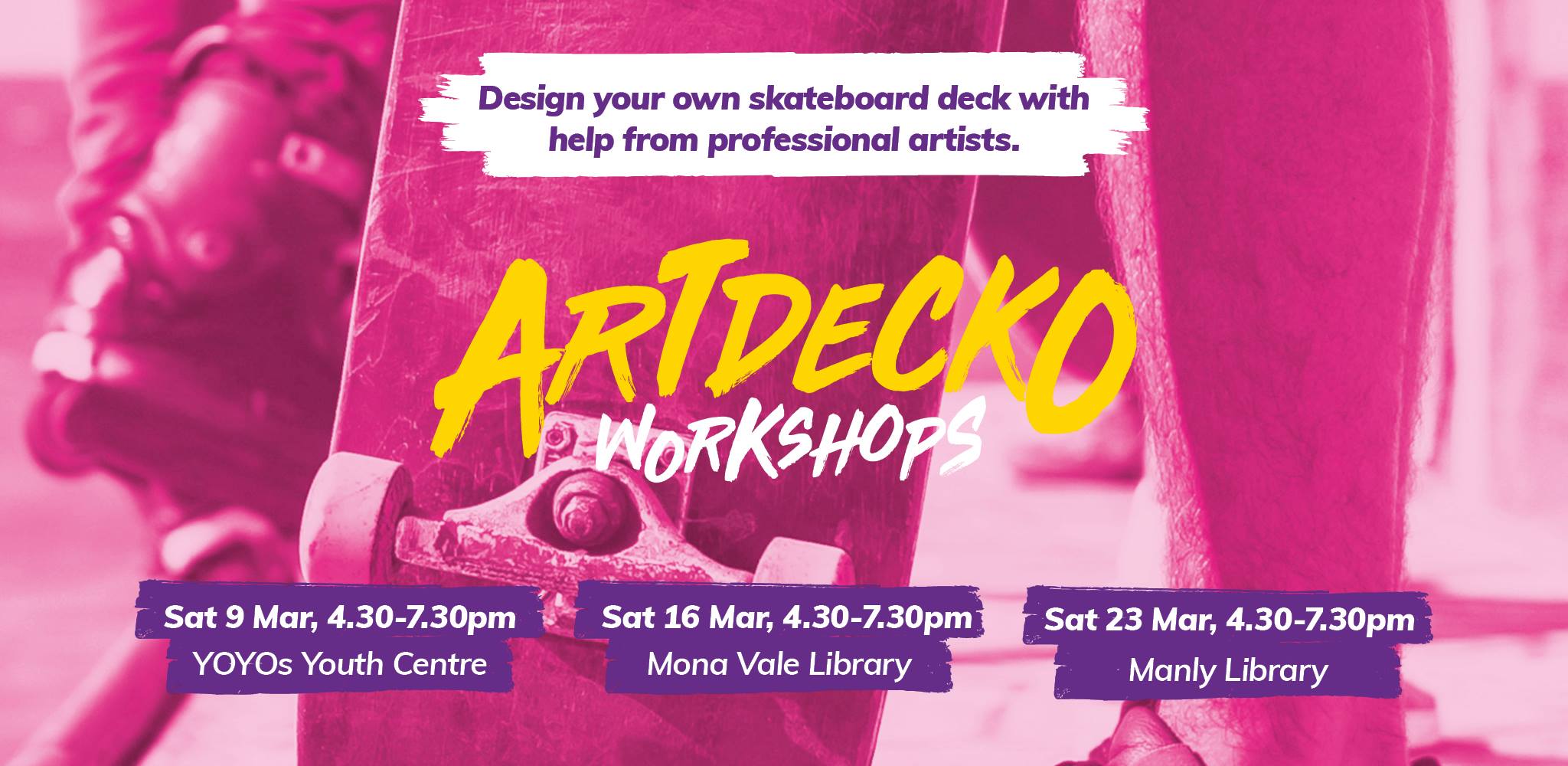 Youth Week 2019 Design Competition
Entries are now open for the NSW Youth Week 2019 Design Competition.
Have you always wanted to wear your own creative design on your clothing?
Do you care about young people having their voices heard?
Enter the NSW Youth Week 2019 Design Competition for an opportunity to have your design printed on shoe slides.
To celebrate Youth Week, the Office of the Advocate for Children and Young People (ACYP) is inviting young people between 12 and 24 years of age in NSW to enter.
One winning design will be selected and printed on shoe slides. The winner will be presented with an award and they will receive shoe slides for themself, their family and friends at the NSW Youth Week Forum at NSW Parliament House on Monday 8 April 2019. All you need to do is download the template, create your design and submit your application form.
Your design can be a drawing, painting, photograph or digital illustration. It's not about being a good artist, it's about showing us what inspires you.
Youth Week is a time for young people to celebrate and participate in a variety of activities organised by young people for young people. This year, Youth Week runs from 10-18 April. The theme for 2019 is: Coming together to Connect, Share, Speak Out, and Celebrate.
Selected entries will be showcased on the official Youth Week website and will feature in ACYP's upcoming events.
Entries close Sunday 17 March 2019.
How to enter
Step 2: Create your design in the area indicated or simply submit your design. You can see on the template where your design will be placed.
Note: Your design must be your original work and it must be created specifically for the NSW Youth Week 2019 Design Competition.
If you have any questions or difficulties filling out the form
here
, please contact our office on 9248 0970.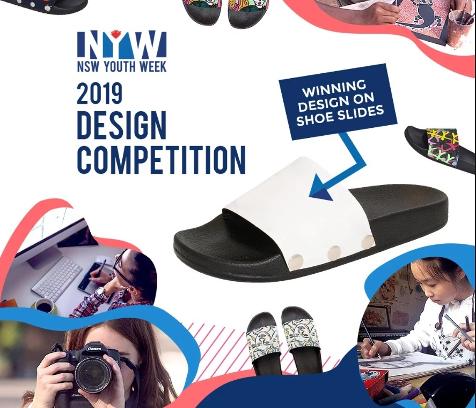 Call Out For Artists And Writers - Art & Words Project
Visual artists and writers are being invited to take part in an exciting new community arts project that could see their work taking pride of place in a special event at the 2019 Manly Arts Festival (6 - 29 September).

In a celebration of community creativity, Northern Beaches Council's Art & Words Project 2019 is calling on participants to write and create works inspired by the theme 'Saltwater'.
Entrants will have the chance to have their works published in an anthology with the participating artists creating works directly in response to the text.
Northern Beaches Mayor Michael Regan said a selection from the anthology and the accompanying art will be displayed on a 24-hour digital screen at Manly Art Gallery & Museum and at all Northern Beaches Libraries during the Arts Festival.
"The artworks will illustrate the book alongside the words and the original artworks will be displayed in libraries across the Northern Beaches.
"The Manly Arts Festival attracts over 15,000 visitors annually and our six Northern Beaches Libraries have 177,746 members, together representing a huge audience for any aspiring artist or writer," said Mayor Regan.
The Art & Words Project is a collaborative project mentored by multiple-award-winning writer Zena Shapter and supported by the Northern Beaches Library Service and the Manly Art Gallery & Museum.
Ms Shapter, who will be providing creative support for the project, is the founder of the Northern Beaches Writers' Group and a Northern Beaches local.
"Community creativity on this scale is truly magical!" she said.
"Entry is open to anyone, regardless of genre or style, so I'm hoping to hear from a diverse range of creatives, a balance of perspectives that will reflect the thrilling yet unspoken truth of our community."
Applications for the Art & Words Project 2019 will be open from 15 January 2019. To apply and for further information visit northernbeaches.nsw.gov.au
Closing date for entries is Friday 15 March, 5pm, with selected entrants notified by Friday 29 March.
Enquiries: artandwordsproject@northernbeaches.nsw.gov.au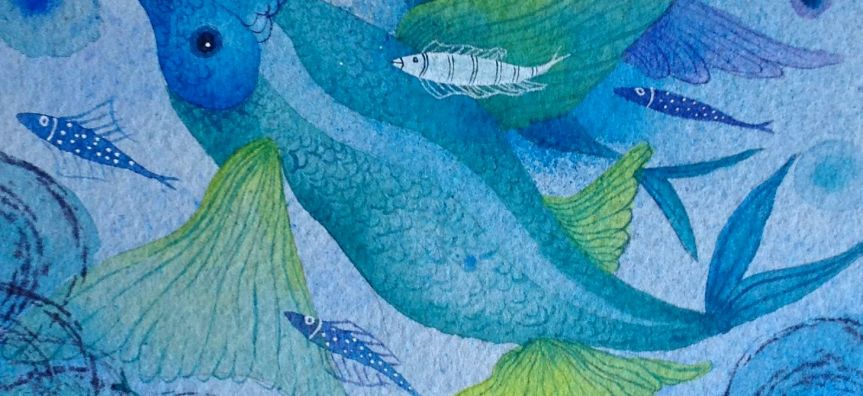 Image: 'Flying Fish' by Nettie Lodge
Driver Knowledge Test (DKT) Practice run Online
Did you know you can do a practice run of the DKT online on the RMS site? - check out the base of this page, and the rest on the webpage, it's loaded with information for you!
The DKT Practice test is designed to help you become familiar with the test, and decide if you're ready to attempt the test for real.
Experienced drivers can also take the practice test to check their knowledge of the road rules.
The practice test looks and operates like the real test. It consists of 45 questions drawn from the DKT Question Bank, and is available in the same languages as the real test.
Unlike the real test, the practice DKT allows you to finish all 45 questions, regardless of how many you get wrong. At the end of the practice test, you'll be advised whether you passed or failed.
headspace Brookvale
headspace Brookvale provides services to young people aged 12-25. If you are a young person looking for health advice, support and/or information,headspace Brookvale can help you with:
• Mental health • Physical/sexual health • Alcohol and other drug services
• Education and employment services
If you ever feel that you are:
• Alone and confused • Down, depressed or anxious • Worried about your use of alcohol and/or other drugs • Not coping at home, school or work • Being bullied, hurt or harassed • Wanting to hurt yourself • Concerned about your sexual health • Struggling with housing or accommodation • Having relationship problems • Finding it hard to get a job
Or if you just need someone to talk to… headspace Brookvale can help! The best part is our service is free, confidential and youth friendly.
headspace Brookvale is open from Monday to Friday 9:00am-5:30pm so if you want to talk or make an appointment give us a call on (02) 9937 6500. If you're not feeling up to contacting us yourself, feel free to ask your family, friend, teacher, doctor or someone close to you to make a referral on your behalf.
When you first come to headspace Brookvale you will be greeted by one of our friendly staff. You will then talk with a member of our headspace Brookvale Youth Access Team. The headspace Brookvale Youth Access Team consists of three workers, who will work with you around whatever problems you are facing. Depending on what's happening for you, you may meet with your Youth Access Worker a number of times or you may be referred on to a more appropriate service provider.
A number of service providers are operating out of headspace Brookvale including Psychologists, Drug & Alcohol Workers, Sexual Health Workers, Employment Services and more! If we can't find a service operating withinheadspace Brookvale that best suits you, the Youth Access Team can also refer you to other services in the Sydney area.
eheadspace provides online and telephone support for young people aged 12-25. It is a confidential, free, secure space where you can chat, email or talk on the phone to qualified youth mental health professionals.
Click here to go to eheadspace
For urgent mental health assistance or if you are in a crisis please call the Northern Sydney 24 hour Mental Health Access Line on 1800 011 511
Need Help Right NOW??
kids help line: 1800 55 1800 - www.kidshelpline.com.au
lifeline australia - 13 11 14 - www.lifeline.org.au
headspace Brookvale is located at Level 2 Brookvale House, 1A Cross Street Brookvale NSW 2100 (Old Medical Centre at Warringah Mall). We are nearby Brookvale Westfield's bus stop on Pittwater road, and have plenty of parking under the building opposite Bunnings. More at: www.headspace.org.au/headspace-centres/headspace-brookvale
Youth Source: Northern Sydney Region
A directory of services and resources relevant to young people and those who work, play and live alongside them.
The
YouthSource directory
has listings from the following types of service providers:
Aboriginal,
Accommodation,
Alcohol & Other Drugs,
Community Service,
Counselling,
Disability,
Education & Training,
Emergency Information,
Employment,
Financial,
Gambling,
General Health & Wellbeing,
Government Agency,
Hospital & GP,
Legal & Justice,
Library,
Mental Health,
Multicultural,
Nutrition & Eating Disorders,
Parenting,
Relationships,
Sexual Health,
University,
Youth Centre
Green Team Beach Cleans 2018!
The Green Team is back for 2018!
It has been estimated that we will have more plastic than fish in the ocean by 2050...These beach cleans are aimed at reducing the vast amounts of plastic from entering our oceans before they harm marine life.
Anyone and everyone is welcome! If you would like to come along, please bring a bucket, gloves and hat. Kids of all ages are also welcome!
We will meet in front of the surf club.
Hope to see you there!
The Green Team is a
Youth-run, volunteer-based environment initiative from Avalon, Sydney. Keeping our area green and clean.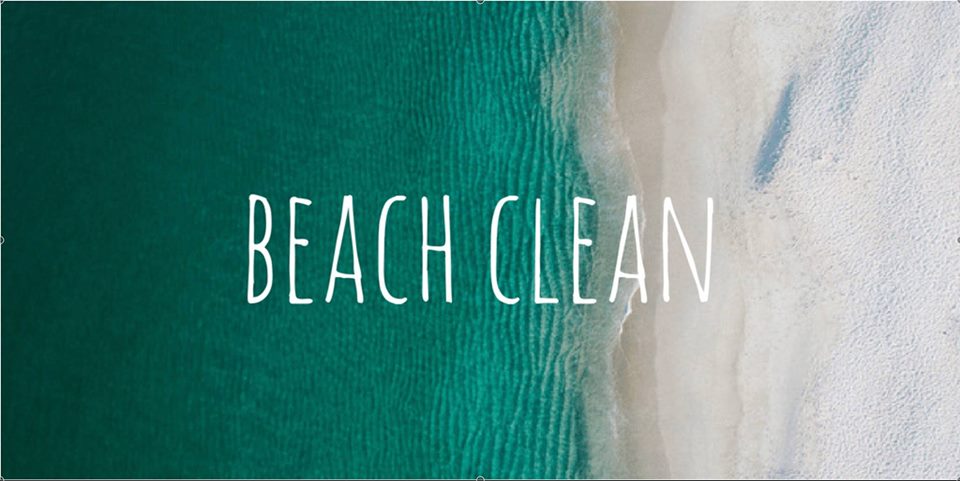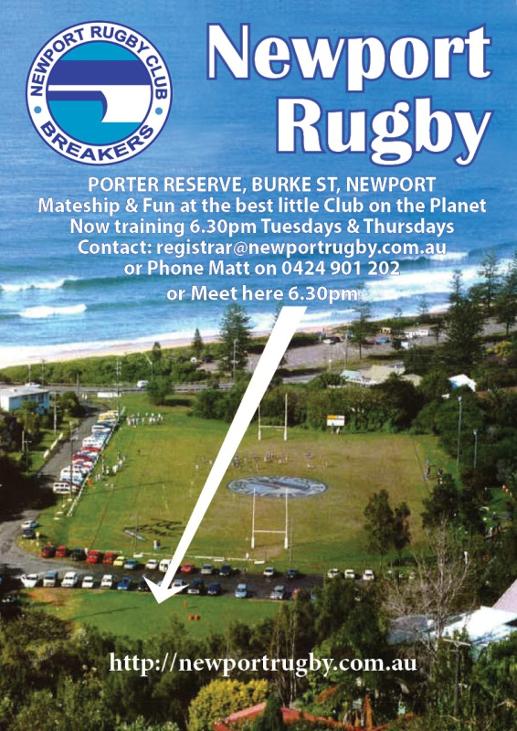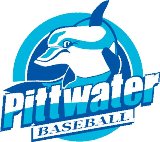 Profile:
Pittwater Baseball Club
The Season Start for 2017/2018 Pittwater Baseball Club commences Saturday, September 9th.
Their Mission: Share a community spirit through the joy of our children engaging in baseball.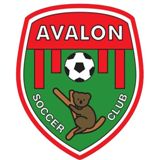 Profile:
Avalon Soccer Club
Avalon Soccer Club is an amateur club situated at the northern end of Sydney's Northern Beaches. As a club we pride ourselves on our friendly, family club environment. The club is comprised of over a thousand players aged from 5 to 70 who enjoy playing the beautiful game at a variety of levels and is entirely run by a group of dedicated volunteers.
The Project Gutenberg Library of Australiana
Australian writers, works about Australia and works which may be of interest to Australians.This Australiana page boasts many ebooks by Australian writers, or books about Australia. There is a diverse range; from the journals of the land and sea explorers; to the early accounts of white settlement in Australia; to the fiction of 'Banjo' Paterson, Henry Lawson and many other Australian writers.
The list of titles form part of the huge collection of ebooks freely downloadable from Project Gutenberg Australia. Follow the links to read more about the authors and titles and to read and/or download the ebooks.
Our Youth page is for young people aged 13+ - if you are younger than this we have stuff for you on the Children's page
All Previous pages for you listed in Past Features
Can't Take My Eyes off You: Frankie Valli and The 4 Seasons - 1967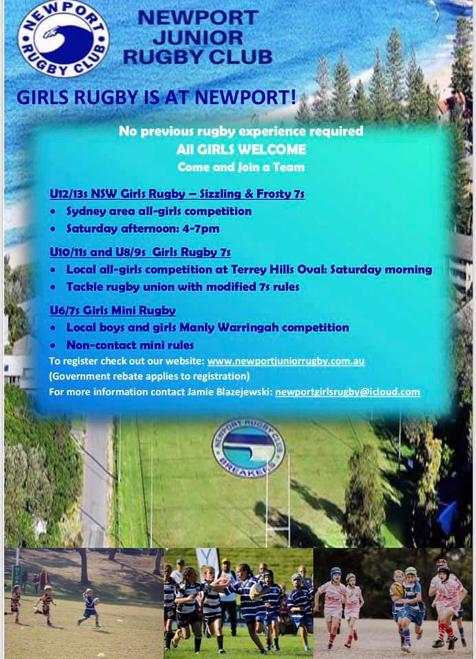 My Girl: The Temptations - 1965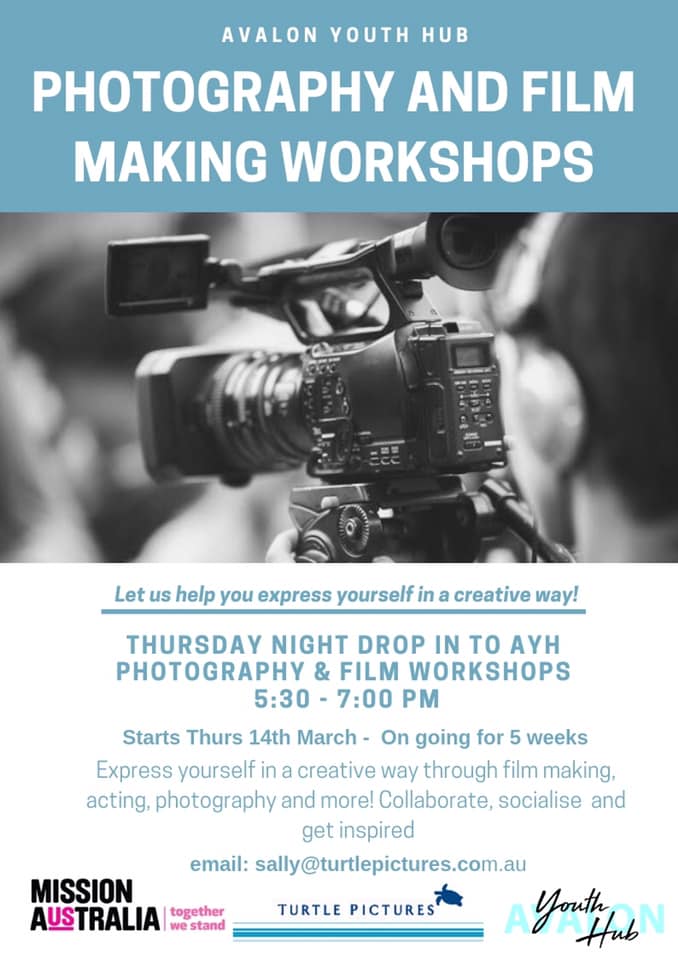 Northern Composure 2019 Heats
Heat One
Friday 15 March, 7 – 11pm
Mona Vale Memorial Hall, 1 Park St, Mona Vale
$10 at the door
Bands:
Heartlake
Dysfunction
The Intruders
Recess
Tarantino
Speaking of which
Heat Two
Friday 22 March, 7 – 11pm
YOYO's Youth Centre, Forestville Shopping Centre, Frenchs Forest
$10 at the door
Bands:
Pocket mammoth
The Assets
The Pillies
Flight Attendance
Analog
Lemongrass Lady
Heat Three
Friday 29 March, 7 – 11pm
PCYC Dee Why, 40 Kingsway, Dee Why
$10 at the door
Bands:​​​​​​​
Edgecliff
Dial Denial
Small Im​​​​​​​
Butterbox
Tell her Tomorrow
Kris Arian
Finals
Friday 12 April, 7 – 11pm
PCYC Dee Why, 40 Kingsway, Dee Why
$10 at the door
DZ Deathrays Tour with The Lot
Sunday, March 31, 2019 at 2 PM – 5:30 PM
PCYC Northern Beaches
40 Kingsway, Dee Why
Local band and Northern Composure Unplugged 2018 winners Dysfunction will be the local band opening for Moaning Lisa and DZ Deathrays at the all ages gig on 31st March.
All Ages / No Alcohol / Security and No Pass Outs
Ticket Price includes 1 year PCYC Membership
$20 Pre Solds / $25 on the door if not sold out -
TICKETS HERE
Free end of event Transport - Buses running to Manly and Mona Vale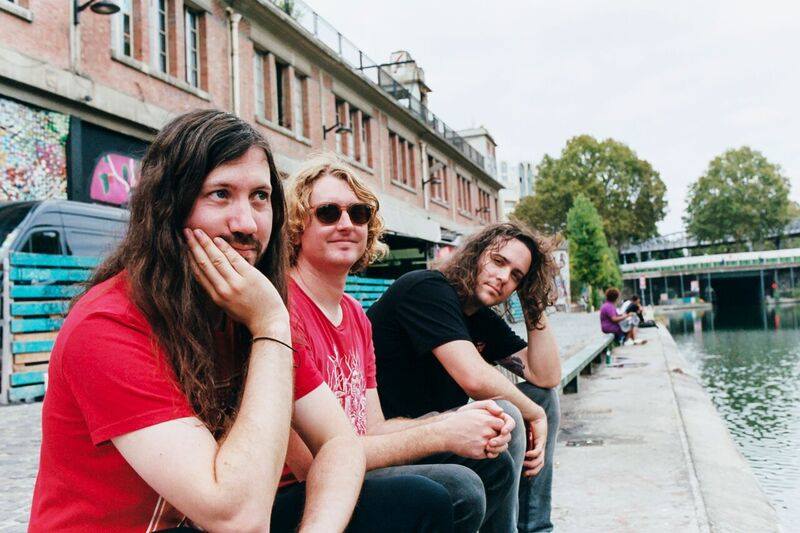 Shore shocked 2019
FREE ALL AGES MUSIC FESTIVAL

Saturday, April 13, 2019 at 11 AM – 5 PM

ALCOHOL & DRUG FREE | AUSLAN INTERPRETED
ST LEONARDS PARK, MILLER STREET, NORTH SYDNEY
JAPANESE WALLPAPER
WAAX
TYNE-JAMES ORGAN
KOTA BANKS
ERTHLINGS
SPORTS BRA
+ BATTLE OF THE BANDS WINNERS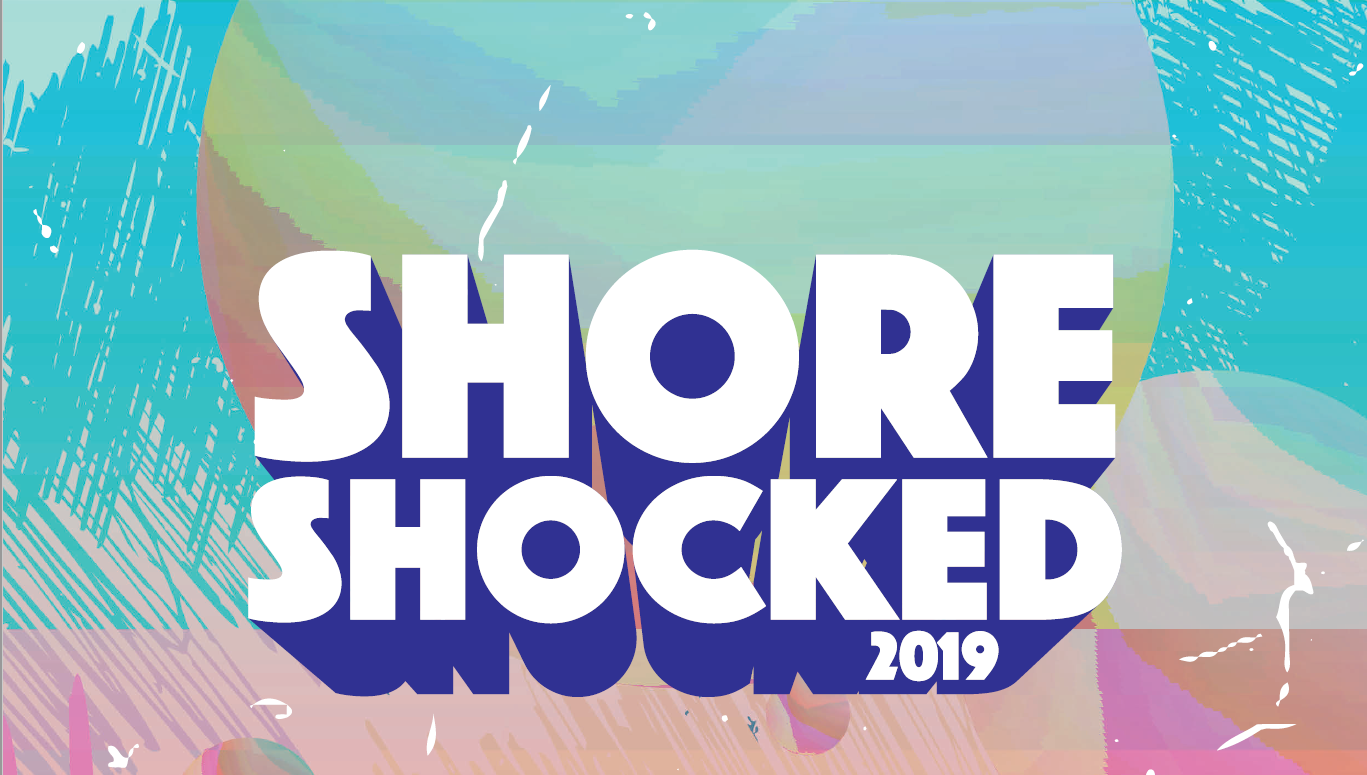 NSW Premier's History Awards 2019 Now Open
The State Library of NSW has opened nominations for the NSW Premier's History Awards 2018. A total of $75,000 in prize money will be presented to the winners at an awards ceremony in August 2019. Entries close 5pm Monday 8th April, 2019.
Administered by the State Library of NSW, in association with Create NSW, the NSW Premier's History Award will offer prizes in five categories this year:
Australian History Prize ($15,000)
General History Prize ($15,000)
New South Wales Community and Regional History Prize ($15,000)
Young People's History Prize ($15,000)
Multimedia History Prize ($15,000)
Visit their website and download the nomination forms and guidelines.
For more information please Senior Project Officer, Awards at the State Library of NSW on (02) 9273 1605 or
awards@sl.nsw.gov.au
.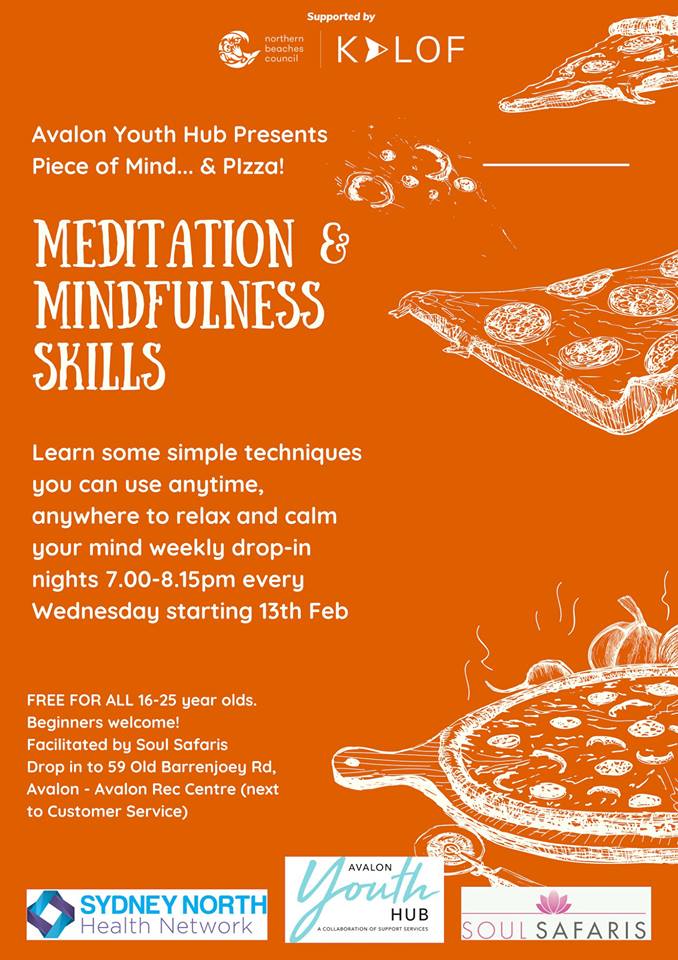 2019 NSW State Election
Saturday, 23 March 2019: 8:00 AM - 6:00 PM
Election of the 57th Parliament of New South Wales, including all 93 seats in the New South Wales Legislative Assembly and 21 of the 42 seats in the New South Wales Legislative Council.
You can check your current electoral enrolment by entering your details on
check.aec.gov.au
or by phoning the AEC on 13 23 26.
You must be enrolled by 4 March 2019 to be eligible to vote.
To
enrol for the first time
or get back on the roll,
you can enrol online
.
Visit: www.aec.gov.au/enrol
If you have special needs or there are specific circumstances that may affect your enrolment there are
special enrolment forms
available on the AEC website for you to complete to update your address details.
If you find it difficult to get to a polling place on election day, you can apply to become a General Postal Voter to receive your ballot papers in the mail. The AEC also provides mobile polling to some nursing homes and hospitals, and uses accessible polling places wherever possible. In cases where an accessible polling place is not available, alternative arrangements are in place to assist those people who may be unable to access a polling place without assistance.
For people with a disability
If you find it difficult to get to a polling place on election day, you can apply to become a General Postal Voter to receive your ballot papers in the mail. The AEC also provides mobile polling to some hospitals, and uses accessible polling places wherever possible. In cases where an accessible polling place is not available, alternative arrangements are in place to assist those people who may be unable to access a polling place without assistance.
Some people may require additional support to enrol and vote, such as people with an intellectual, cognitive or psychosocial disability. The AEC provides a range of
information written in Easy English
. Easy English is more accessible for people who have difficulty reading and understanding written information.
Year 13
Year13 is an online resource for post school options that specialises in providing information and services on Apprenticeships, Gap Year Programs, Job Vacancies, Studying, Money Advice, Internships and the fun of life after school. Partnering with leading companies across Australia Year13 helps facilitate positive choices for young Australians when finishing school.
Sync Your Breathing with this - to help you Relax
NCYLC is a community legal centre dedicated to providing advice to children and young people. NCYLC has developed a Cyber Project called Lawmail, which allows young people to easily access free legal advice from anywhere in Australia, at any time.
NCYLC was set up to ensure children's rights are not marginalised or ignored. NCYLC helps children across Australia with their problems, including abuse and neglect. The AGD, UNSW, KWM, Telstra and ASIC collaborate by providing financial, in-kind and/or pro bono volunteer resources to NCYLC to operate Lawmail and/or Lawstuff.
Kids Helpline
If you're aged 5-25 the Kids Helpline provides free and confidential online and phone counselling 24 hours a day, seven days a week on 1800 55 1800. You can chat with us about anything… What's going on at home, stuff with friends. Something at school or feeling sad, angry or worried. You don't have to tell us your name if you don't want to.
You can Webchat, email or phone. Always remember - Everyone deserves to be safe and happy. You're important and we are here to help you. Visit: https://kidshelpline.com.au/kids/

Profile Bayview Yacht Racing
Association (BYRA)
1842 Pittwater Rd,

Bayview
BYRA has a passion for sharing the great waters of Pittwater and a love of sailing with everyone aged 8 to 80 or over!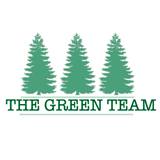 The Green Team
Profile
This Youth-run, volunteer-based environment initiative has been attracting high praise from the founders of Living Ocean as much as other local environment groups recently.
Creating Beach Cleans events, starting their own, sustainability days - 'action speaks louder than words' ethos is at the core of this group.
Profile: Ingleside Riders Group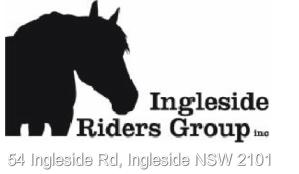 Ingleside Riders Group Inc. (IRG) is a not for profit incorporated association and is run solely by volunteers. It was formed in 2003 and provides a facility known as "Ingleside Equestrian Park" which is approximately 9 acres of land between Wattle St and McLean St, Ingleside. IRG has a licence agreement with the Minister of Education to use this land. This facility is very valuable as it is the only designated area solely for equestrian use in the Pittwater District.
IRG promotes equal rights and the respect of one another and our list of rules that all members must sign reflect this.
Cyberbullying
Research shows that one in five Australian children aged 8 to 17 has been the target of cyberbullying in the past year. The Office of the Children's eSafety Commissioner can help you make a complaint, find someone to talk to and provide advice and strategies for dealing with these issues.
Make a Complaint
The Enhancing Online Safety for Children Act 2015 gives the power to provide assistance in relation to serious cyberbullying material. That is, material that is directed at a particular child with the intention to seriously embarrass, harass, threaten or humiliate.
IMPORTANT INFORMATION
Before you make a complaint you need to have:
copies of the cyberbullying material to upload (eg screenshots or photos)

reported the material to the social media service (if possible) at least 48 hours ago

at hand as much information as possible about where the material is located

15-20 minutes to complete the form
Visit: esafety.gov.au/complaints-and-reporting/cyberbullying
Our mission
The Office of the Children's eSafety Commissioner is Australia's leader in online safety. The Office is committed to helping young people have safe, positive experiences online and encouraging behavioural change, where a generation of Australian children act responsibly online—just as they would offline.
We provide online safety education for Australian children and young people, a complaints service for young Australians who experience serious cyberbullying, and address illegal online content through the Online Content Scheme.
Our goal is to empower all Australians to explore the online world—safely.
Send In Your Stuff
Pittwater Online News is not only For and About you, it is also BY you.
We will not publish swearing or the gossip about others. BUT: If you have a poem, story or something you want to see addressed, let us know or send to:
pittwateronlinenews@live.com.au
All Are Welcome, All Belong!
School Strike 4 Climate Action Grows 10x In A Few Months; The Next Strike could Close Australia For The Day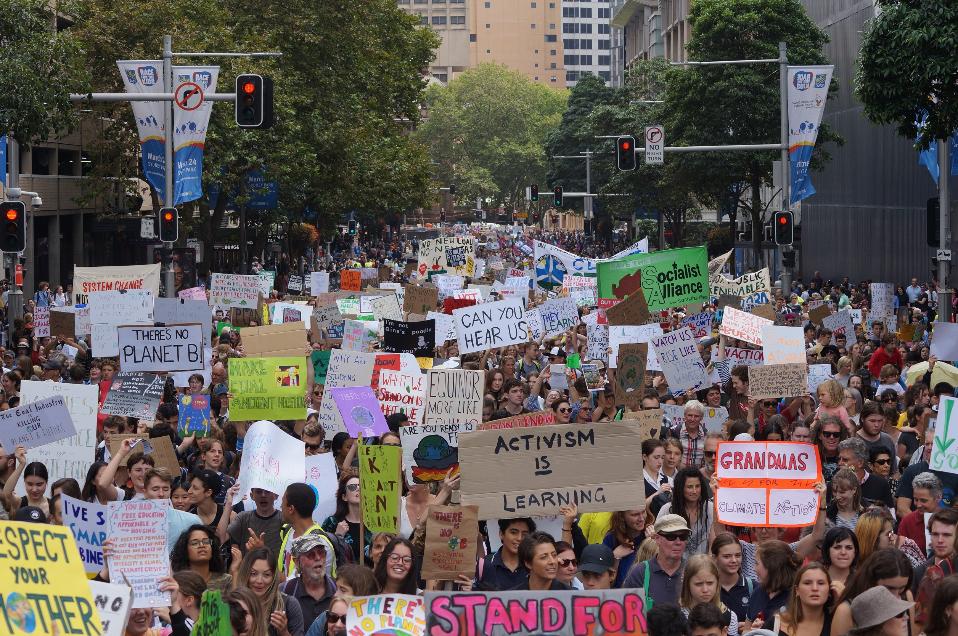 Over 10 thousand studnets and mum and dad supporters attended the Sydney Strike
On
November 30th 2018
around 15 thousand students forwent a day at school preparing for their future in order to state that they needed to know they would have a future to prepare for.
On Friday March 15th 2019 150 thousand Australian students, Pittwaterians among them, again forwent a day at school, preparing for their future, in order to state that the time to step up and ensure they have a future is now well overdue - by decades in fact.
In over 60 cities and towns across our nation the 'future' demanded immediate and urgent leadership from Australian politicians to tackle climate change. Internationally, students in more than 123 countries took action at 2052 strikes, bringing over one million voices to Friday's protest. They marched in Prague, in New York city, in Manchester, in Paris, Dublin, Parma - in fact everywhere - even in Antarctica;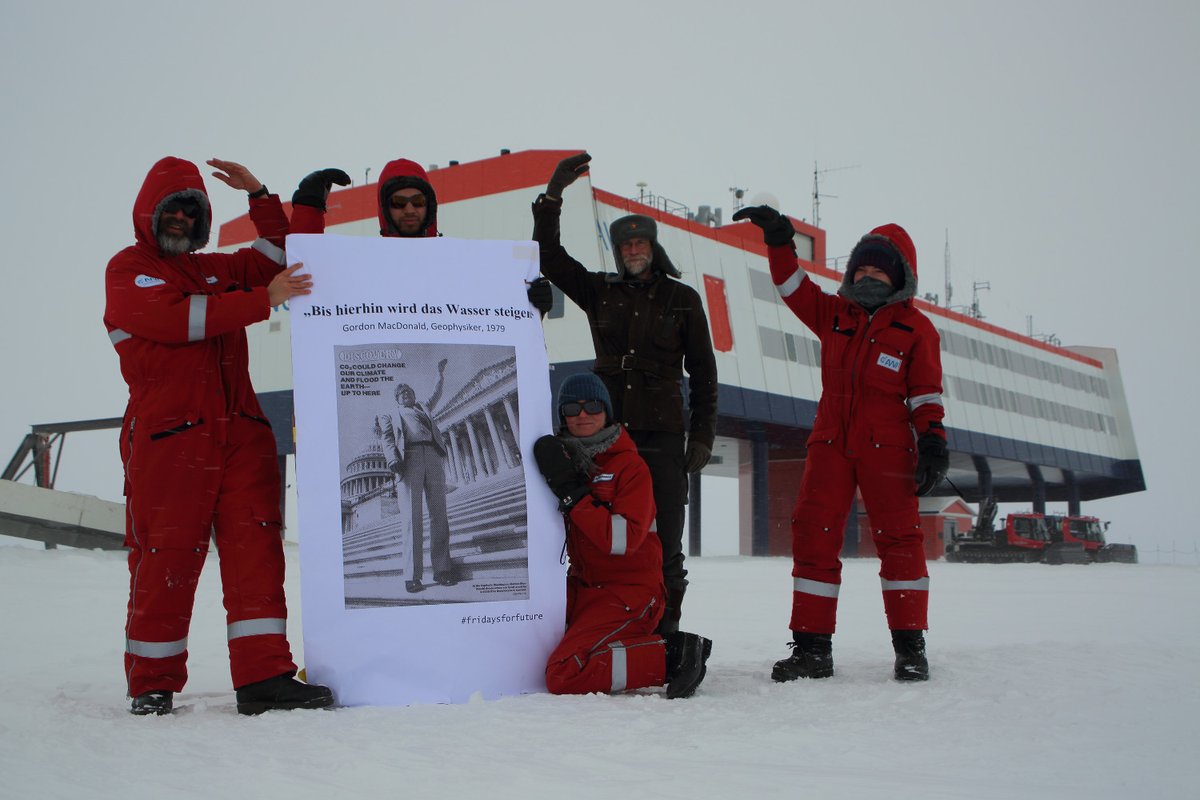 Photo: March 15, 2019 - courtesy Alfred-Wegener Institute; 'FridaysForFuture Overwinterer at the Neumayer Station III in the #Antarctic support the #SchoolStrike4Climate #ScientistsForFuture'

The Australian school strike movement began when school students in Central Victoria were inspired by now 16 year old Nobel Peace Prize nominee Swedish student Greta Thunberg who has been striking outside Swedish Parliament every Friday since August.
16 year old Nosrat Fareha from Western Sydney said, "The turn out across Australia was nothing short of amazing.
"Politicians have responded with indifference to our crippling summer of record heat, bushfires and floods. It's no wonder so many came out in support today.
"With the federal election around the corner, our political leaders must commit to stop the Adani coal mine, say no to new coal and gas projects and transition to 100% renewable energy by 2030.
"There's no time to stand by and wait for the bold action we need. We will keep organising, building our movement and riding the wave of community frustration until Scott Morrison and Bill Shorten step up to the job." concluded Fareha.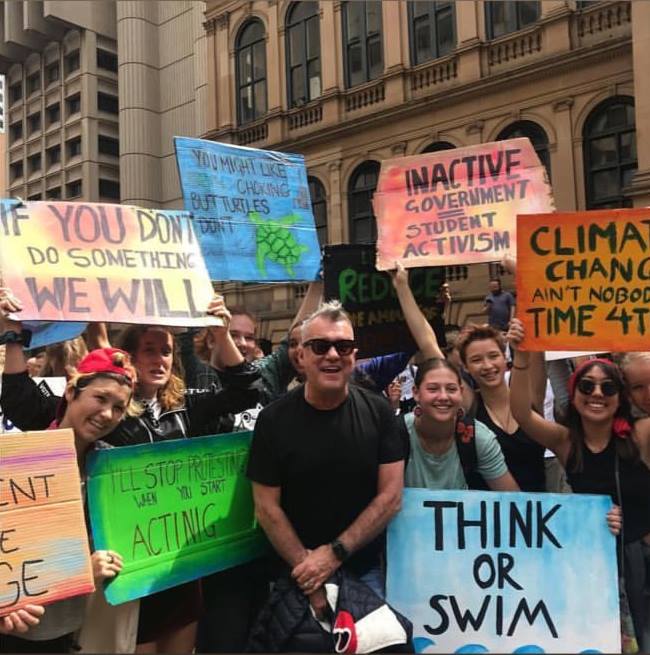 Jimmy Barnes at Friday's Sydney School Strike 4 Climate Action
In the wake of Friday's demonstrations by schoolchildren across the world against climate change inaction, the UN Secretary-General has said he understands their fears, but is hopeful for the future.

In a direct message to the youth activists who took to the streets, UN chief António Guterres said that he understood the anxiety and "fear for the future" behind their actions but added that "humankind is capable of enormous achievements. Your voices give me hope."
"These schoolchildren have grasped something that seems to elude many of their elders", he said, adding that "we are in a race for our lives, and we are losing. The window of opportunity is closing; we no longer have the luxury of time, and climate delay is almost as dangerous as climate denial."
The Secretary-General acknowledged that his older generation "has failed to respond properly to the dramatic challenge of climate change. This is deeply felt by young people. No wonder they are angry."
The next School Strike for Climate Action, based on a simple 10 x arithmetic, will be 1.5 million people here - after that 10x becomes Australia closed down for a day that's not about a car race, footy match or because we've won the America's Cup ....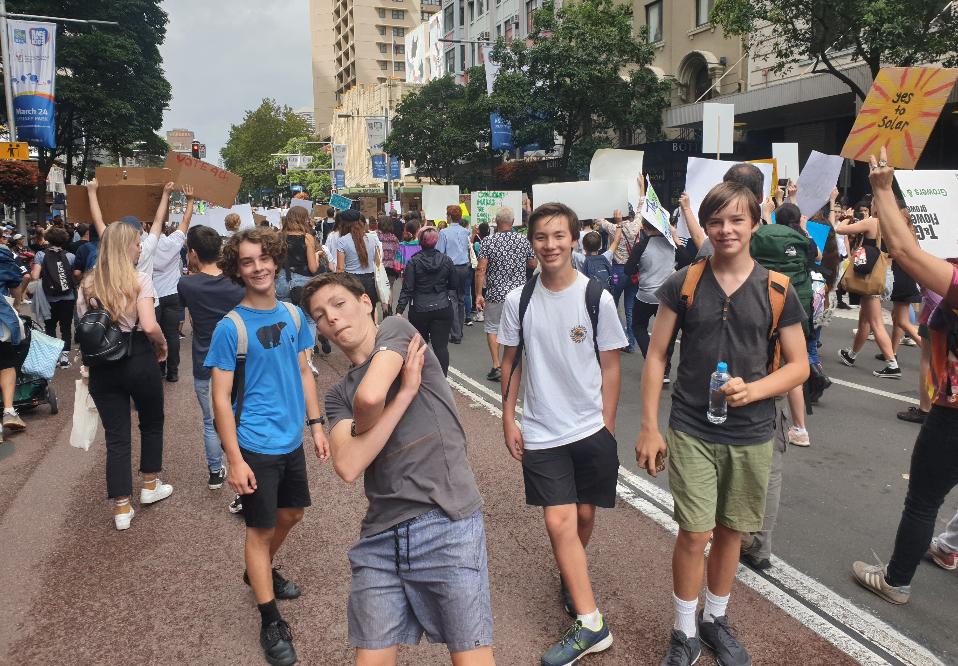 Harley Ratcliff and his year 8 mates at the Strike - photo by Lisa Ratcliff.
Please Keep Eye Out For This Leatherback Turtle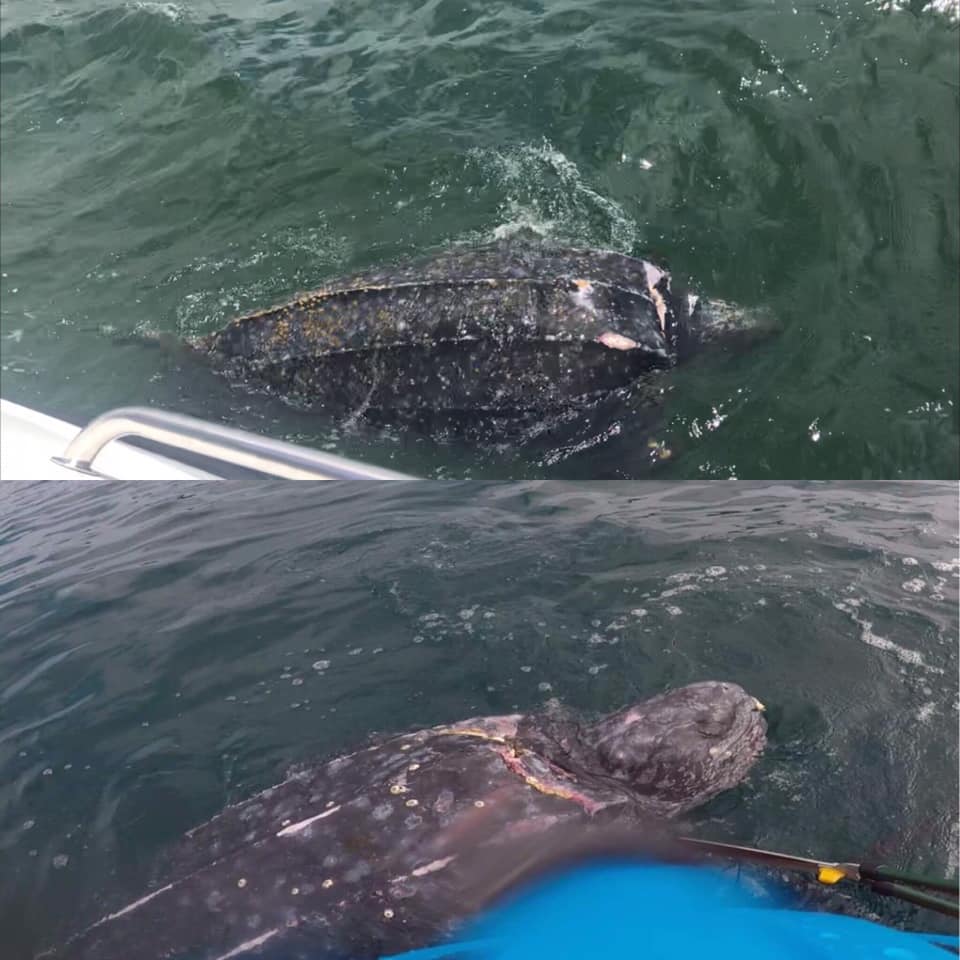 A Leatherback turtle was fighting for his life caught in a shark net off Newport Beach last Sunday, March 10th.

Luckily Newport Lifeguards Nigel, Lauren and Frank were on the scene.
The
Australian Seabird Rescue Central Coast
received a call from Tracey and Jess from Newport Lifeguard Station asking for help and that the guys were trying to cut him free.
He still has net around his head and lacerations from the shark net. So keep an eye out and call:
ASRCC if you spot him 0438 862 676 or
Taronga Zoo 02 9978 4785
Sydney Wildlife Rescue 02 9413 4300
ORRCA 02 9415 3333
WIRES 1300 094 737
Sydney Sealife Aquarium: 0404109198
Chances are with these injuries he will come to shore.
If you do spot him, please do not approach him as that will cause distress.
Telephone the numbers above and stay at a safe distance to watch him until someone arrives.
Sea turtles are air breathing reptiles that have lungs, so they regularly surface to breathe. Sea turtles spend a majority of their time underwater, so they must be able to hold their breath for long periods. Dive duration largely depends on activity.
A foraging turtle may typically spend 5–40 minutes under water while a sleeping sea turtle can remain under water for 4–7 hours. Remarkably, sea turtle respiration remains aerobic for the vast majority of voluntary dive time. When a sea turtle is forcibly submerged (e.g. entangled in a trawl net) its diving endurance is substantially reduced, so it is more susceptible to drowning.
When surfacing to breathe, a sea turtle can quickly refill its lungs with a single explosive exhalation and rapid inhalation. Their large lungs permit rapid exchange of oxygen and avoid trapping gases during deep dives.
Cheyne (ASRCC) took the photo above of a Leatherback at the end of January (top photo) and the bottom pic is the photo Nigel took of the Leatherback caught in the shark net at Newport Beach last Sunday.
Looks like the same injuries which Cheyne thought were probably from boat strike when he saw the turtle initially. He is certainly getting worse and in needing of rescuing. He's a huge turtle and needs proper gear to catch and transport.
Please keep an eye out for him and let's get him healed and back into his salty home.
Information from Australian Seabird Rescue Central Coast
Video from Nigel taken on Sunday freeing the Leatherback from the shark net: great work Newport SLSC!
While On Newport SLSC - Congratulations!: Newport SLSC Win Their Sixth State Championship
Surf clubs are about so much more than superstars and this sixth State Championship win by Newport SLSC is a great example.

Newport SLSC entered the 2019 NSW Surf Life Saving Championships knowing that defending its title would potentially be a solid challenge.
The Sydney Northern Beaches club prides itself on the athlete development and competitive success. This year however, some of their key competitors were out, but their strength and breadth across the entire program was irrefutable.
It all kicked off over the Lifesaving Championships weekend. The club fielded strong teams in the Champion Lifesaver and the Patrol Competition where they secured top three places in six of the 13 events.
Led by water competitor Phoebe Savage, club chief instructor Guyren Smith, and year on year age group first aid superstars Lily Tancred and Linda Leck, Newport's Nick Carroll commented, "this team has come along in huge leaps over the last season. They collected a heap of points at Swansea Belmont, giving the open surf and beach squads a real lift coming into the carnival."
The following weekend they continued to display their competence in the core lifesaving arena taking out gold and silver in the Under 19 First Aid Competition as well as third in the Under 15 and Open divisions.
These results proved valuable as the overall pointscore begun to accumulate the following weekend. It showcased the breadth of the Newport team across all areas of competition.
Newport caps were heavily represented in each division from Under 15s through to Opens as you looked out across Swansea Belmont's Blacksmiths Beach. The team was ignited by the energetic efforts of the young water squad. "The boys won and filled the placings in every race in their division," said Carroll. "Kimberley Doyle's emphatic Under 15 Ironwoman win on finals day gave everyone something to cheer about.
"The team was also led from the top," continued Carroll. "It's no coincidence that this sixth title win coincided with NSW team captain and ski champ Mitchell Trim's sixth straight open ski title."
With a grin to match his wins, Mitchell Trim was racing in memory of fellow competitor and friend Alana de Kort of Collaroy SLSC, who tragically lost her battle with cancer in 2018.
Trim said wearing a pineapple tattoo on his arm was a fitting tribute for a beautiful girl and former competitor. "The Pineapple symbolised Alana; she always stood tall and was very sweet on the inside. She competed at the State Champs all the way through Nippers."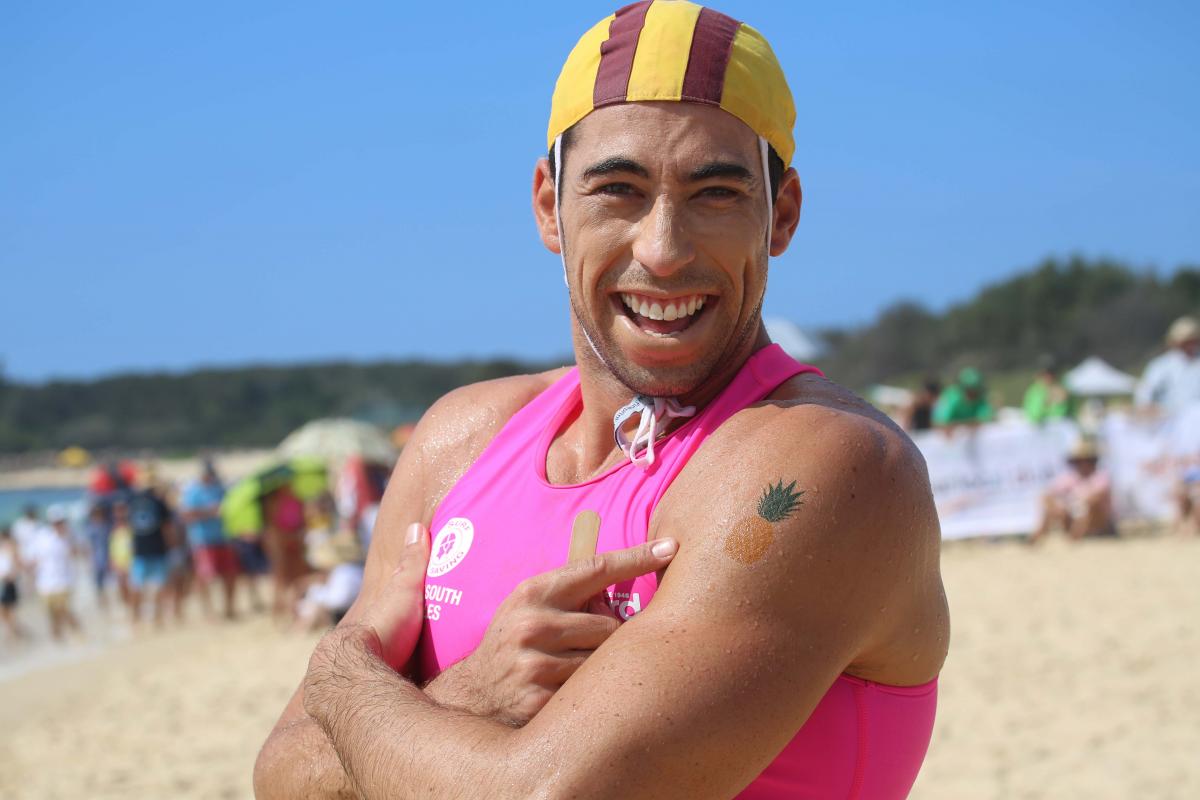 Mitchell Trim with his pineapple in memory of Alana de Kort
Trim carried Alana with him through his wins in Open Single Ski, Ski Relay, Double Ski, Lifesaver Relay and Mixed Double Ski on Sunday.
"These conditions are like a kayaking regatta it's a bit like being back at Umina Beach. You've got to be on the whole way, but it's pretty fun out there.
"I've won the ski race two or three times but never at Swansea Belmont, usually the waves chew me up a little here, so this has been great."
The NSW Interstate captain also showed that he was a little worried about maintaining his place in the Opens team with the success of the up and coming young guns.
"We've got a really good crew at Newport. The young kids coming up are very, very impressive. We train hard but have a good old time and the club is in a really good place at the moment so I'm just trying to keep my spot before I get pushed out by the developing talent."
Reports and photos by SLS NSW HERE
PITTWATER YHA OFFERS FREE BEDS FOR GREEN HEARTS
This May, Pittwater YHA opens its doors to green-hearted and green-thumbed guests who'll save the gorgeous Ku-ring-gai Chase National Park from imminent asparagus fern invasion. Yes, seriously.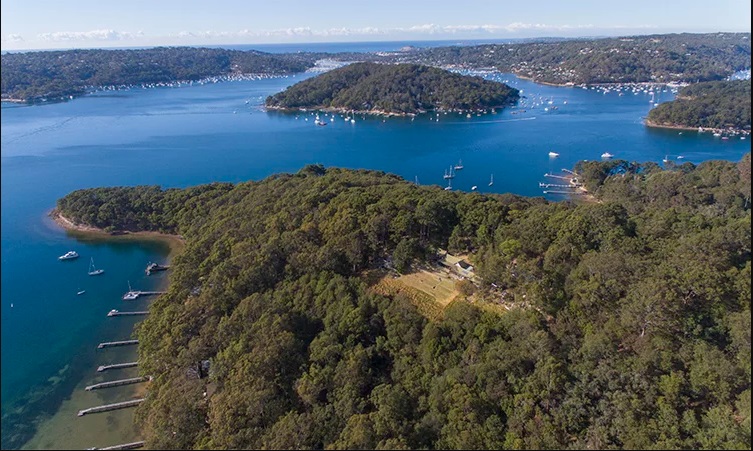 Bush Regeneration sees eco-conscious, kind hearted humans restore and rehabilitate the gorgeous, sprawling Aussie bush from its weed-infested, degraded state into a healthy, thriving plant community, which will prosper and delight forevermore. Far from just weed removal; Regenerators focus on habitat, drainage, weed sources and establishing native communities. These are big words which probably don't make much sense – but we have an interactive learning opportunity for you!
Ku-ring-gai Chase National Park, Sydney's protected north coast, is home to rock engravings, red ochre rock paintings, the fuzziest wildlife you ever did see and the most breathtaking views a Sydneysider or visitor could comprehend; and is currently under threat from invasive asparagus fern; which needs removing. Who knew your Aunty's fave veggie could be so aggressive?
The blissed-out, babbling-brooked, spectacular-viewed, fresh-aired oasis that is our Pittwater YHA, alongside the Northern Beaches Council, are offering you fine green-thumbed and hearted folk the opportunity to volunteer alongside professional Regenerators for a weekend of Pittwater Restoration from
May 3 - 5, 2019
. Spend two mornings of tending to the gorgeous surrounds and you'll be rewarded with two nights' accommodation, two days of meals (morning teas, BBQ lunches and evening dinners) and kayak use throughout your stay. Plus, you'll be chuffed with yourself for doing your bit for the planet and our futures.
Along with your towels, two sheets, a pillowcase and, sturdy shoes, sunscreen and your breakfasts; you'll need a $20 contribution for the weekend. For all the T&Cs; head to
Pittwater YHA
, shoot them an
email
(Subject: 'Bush Regeneration Weekend') or give them a ring on (02 9999-5748) – the only thing those guys love more than a regenerated bushland is chatting to ladies and gentleman who are keen on the idea!
Sweet songsters – Yellow-rumped Thornbills in the Capertee Valley
by BIBY TV
These Yellow-rumped Thornbills (Acanthiza chrysorrhoa) were filmed in February 2019 in the Capertee Valley, NSW. It is very likely we are presenting two individuals; note the slight variation in colouring and crown spots. Between sessions of delightful warbling they were observed foraging on the ground. Not only are they the most distinctive of the thornbills – with their spotted crown and bright yellow rump – they also spend more time on or close to the ground than their relatives. Here they look for insects and their larvae and occasionally seeds. Although primarily a terrestrial feeder, they sometimes glean for insects in shrubs and trees in the company of other small birds. (In the video one of the Yellow-rumped Thornbills gently probes a shrub branch; not clear if any of the visible ants were consumed.)
Indeed, suitable vegetation is an important part of their habitat as they need it for protection, roosting and nesting. While they appear to be comfortable hopping across bare ground, leaf litter and grassy areas as they forage, they are never far from some sort of cover. At the filming location, they often perched in low to medium height acacias, both alive and dead. Some of these plants self-seeded but others were part of a habitat restoration program for this ex-working farm. The combination of open space with shrubs and trees of varying ages is ideal for a bird whose natural environments include open forest, woodland, acacia shrubland and lightly timbered grassland. It is not surprising then that they can also adapt to modified environments, such as parkland and agricultural areas, as long as some appropriate vegetation is retained (or later added).
Overall the Yellow-rumped Thornbill appears to be a relatively secure species, given their large range and flexibility. However, in some parts of their range they are declining, mostly from over-clearing of land for farms or urban development. And any change that reduces insect numbers would impact various bird species. They are also vulnerable to predation by cats and car strike (as they like to forage on road verges).
Archie's Pittwater Clean Up
I am a Seabin Ambassador, I started this campaign because I want to take a stand against ocean plastics!
My goal is to raise enough money to bring a minimum of 20 Seabins to Pittwater
as I want to give The Northern Beaches the opportunity to reduce its plastic pollution impact on the ocean. Its amazing how much accidental rubbish comes down our creeks and into our waterways
I need your help to raise money to buy the Seabins a revolutionary ocean cleaning technology which is essentially a floating rubbish bin that operates 24/7 catching all floating debris in the water.
The Seabin helps clean the ocean of floating debris which in turn creates cleaner oceans and we all benefit from this in one way or another. I mean, who really wants to swim in pollution? Not me that's for sure!
Did you know that 300 million tons of plastic are produced in the world every year, half of which is for single use products, from this more than 8 million tons of plastic is dumped into our oceans every year. We need to do something about it and now with the purchase of a Seabin we can all participate and make a difference!
Join me and my campaign to help ensure cleaner oceans!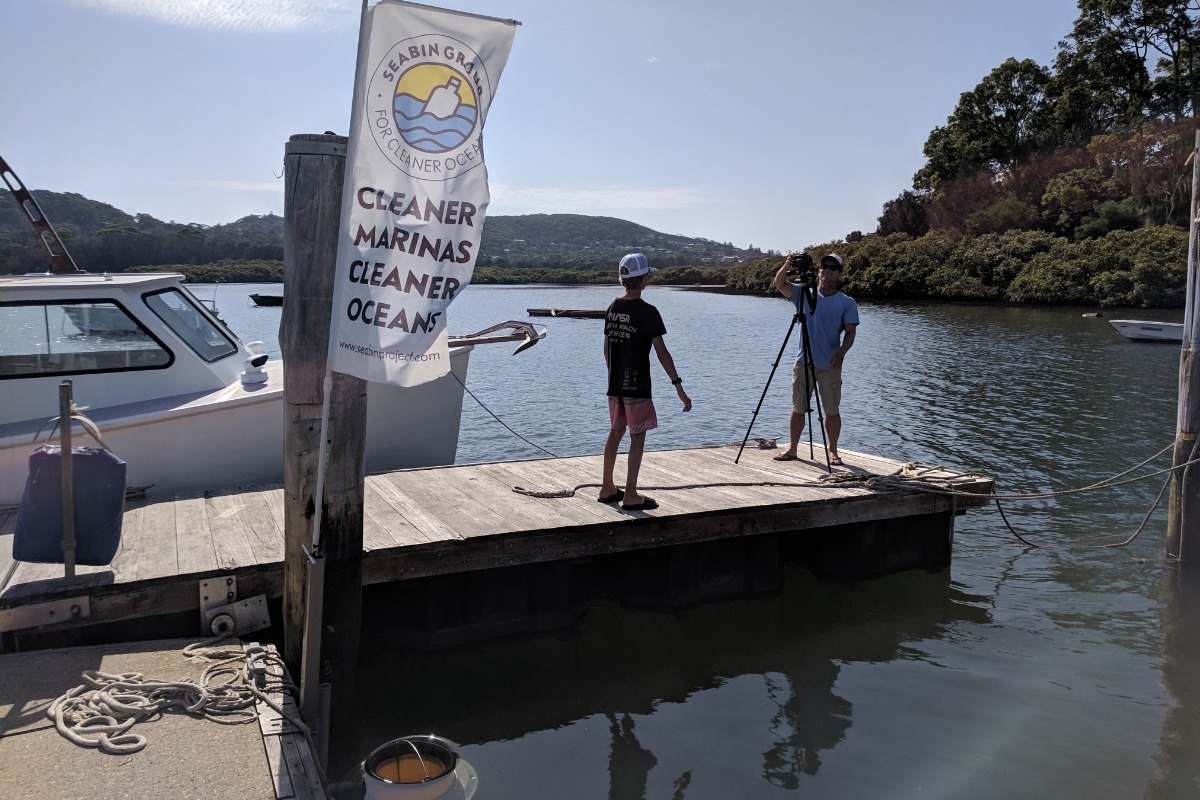 The Seabin is a floating rubbish bin that is located in the water at marinas, docks, yacht clubs and commercial ports.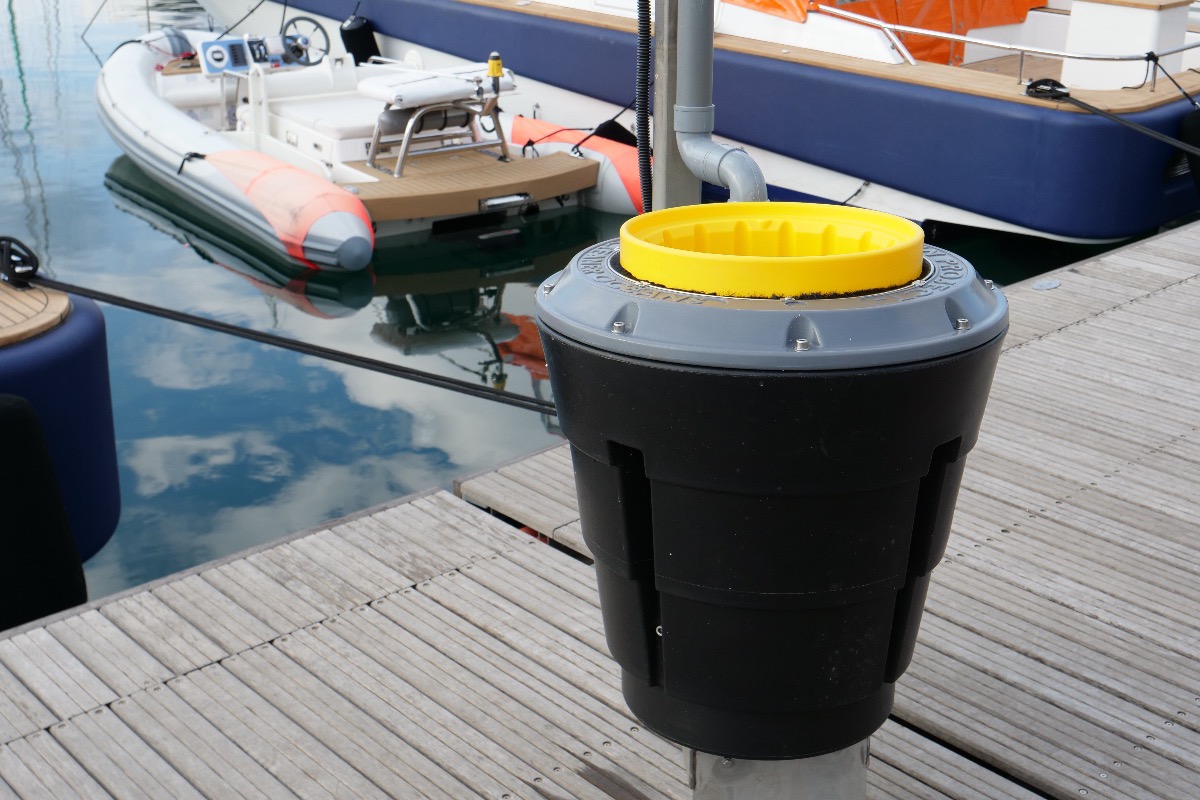 The Seabin can catch an average of 3.9kgs of floating debris per day which adds up to 1.4 tons per year. (depending on weather conditions and debris volumes) The Seabins is catching large plastic bags, bottles, plastic straws, coffee cups, food wrappers, surface oils and micro plastics down to 2 mm small.
How can a Seabin contribute to cleaner oceans?
The Seabin contributes to cleaner oceans by removing 1.4 tons of floating debris per unit per year. The location of the Seabin in marinas is ideal and where it matters most, close to the source of entry for floating debris. Ports and Marinas are perfect locations to stop floating debris from entering the open ocean and ocean plastics are also brought in by wind and currents.
Are the Seabins a danger to marine life?
The fish According to the team at Seabin, stay away from the surface of the water where the Seabin sucks in the water. They are deterred by the force of the water current. If there are swarms of jellyfish or bait fish it is recommended that the Seabins are turned off until the swarms pass. If a fish was to accidentally go into the Seabin, it would be caught in the Seabin and stay submerged in water until the marina staff retrieve the filter and throw the fish still alive back into the water.
Water is sucked in from the surface and passes through a catch bag inside the Seabin, with a submersible water pump capable of displacing 25.000 LPH (liters per hour). The water is then pumped back into the marina leaving litter and debris trapped in the catch bag to be disposed of properly.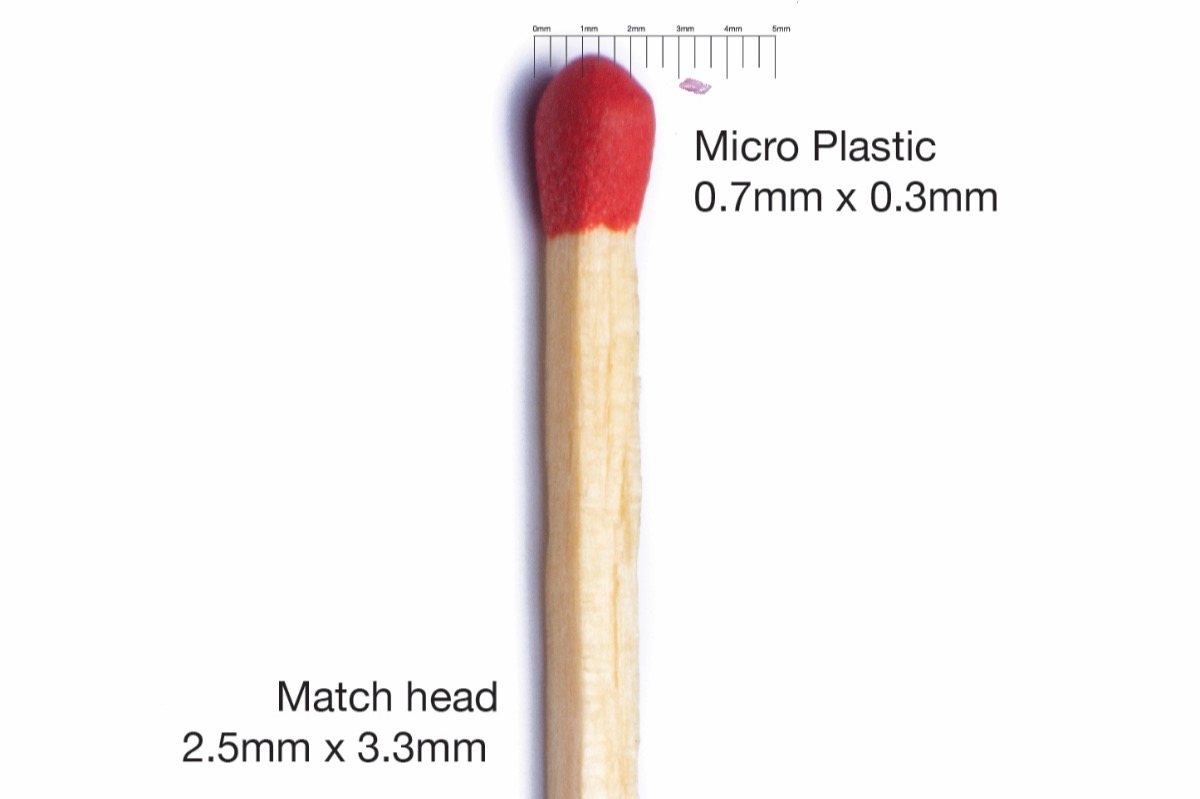 Who is responsible for the Seabin?
This is the best part of it all, the marina will be the one responsible for the upkeep of the Seabins and also they will be paying for the energy consumption of the Seabin which is around $2 - $3 a day.
The marina enjoys a cleaner marina and the rest of us and the marine life enjoy cleaner oceans with less floating debris polluting our oceans!
Seabins part of a whole solution
Seabins whole solution is Technology, Education, Science, Research and Community. The reason for this is that Technology alone is not the solution to stopping ocean plastics, education is the real solution.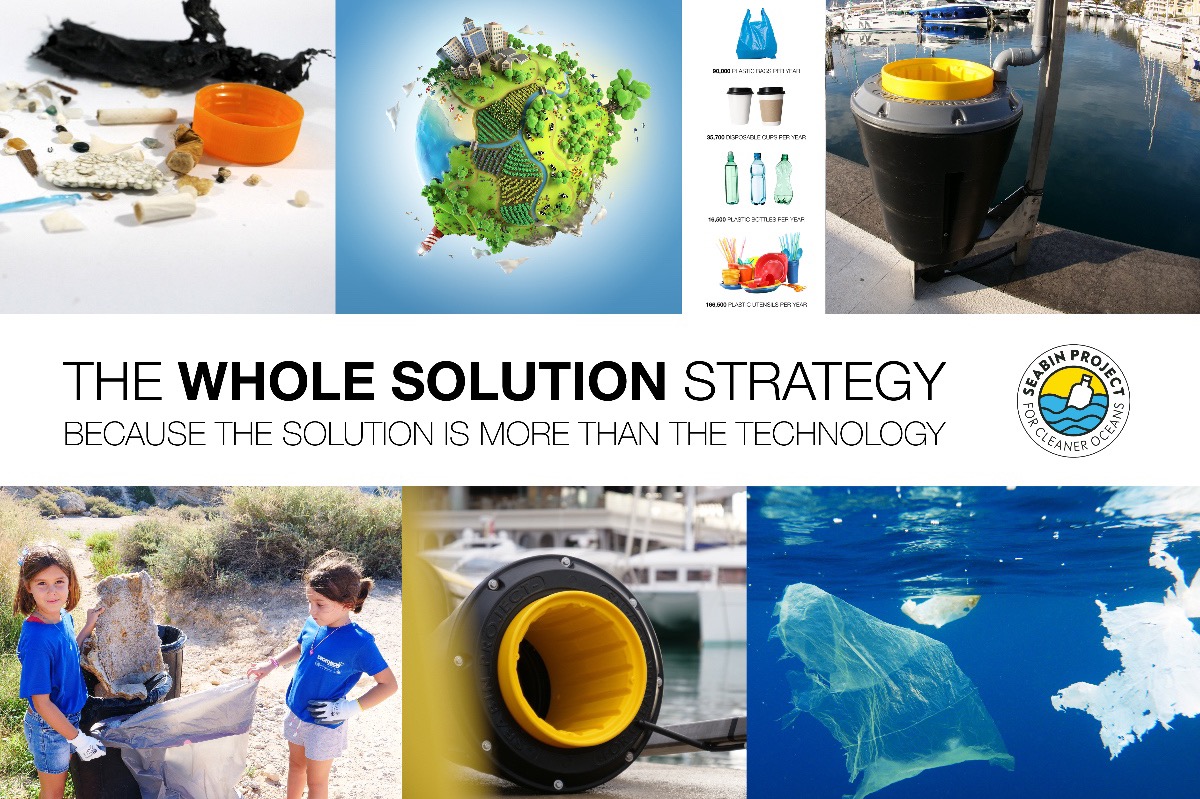 Great! Can our local community be involved also?
Yes! The team at Seabin have interactive programs and lessons designed for schools, community and youth to interact with the Seabins and have over 2000 school students engaged around the world, this is something that we can do locally also with support from the team at Seabin Project.
What will we be doing if we participate in these programs?
You would be joining an international community contributing important data and feedback on ocean plastics to the Seabin central data base. Renowned scientists, universities and environmental agencies are all a part of the programs also.
The lessons range from identifying ocean plastics to data collection of what the Seabins are catching weekly. The data collection is a very easy activity and where we can all see the measurable impact of debris the Seabins are taking out of the water in all weather conditions.
It's as simple as counting how many plastic bags, plastic particles, food wrappers and then noting it down on a spreadsheet or app. Weather conditions and location information is also entered into the data base.
How can you help our campaign and make a difference in the world?
Every contribution to this crowdfunding campaign helps, be it $1 or $50 dollars, it all adds up and bring us closer to our goal.
Even if you cannot afford a donation, please help by sharing this campaign with your friends and family on social media. The more people that know about the campaign the better!
Thanks everyone for taking the time to check out our campaign!
FAQS SHEET
Seabin Project FAQs
Q: Can someone pay out the crowdfunding campaign goal?
A: Yes! We need help! The more money we can raise, the more Seabins we can buy.
Q: Why crowdfund a Seabin?
A: Until now, the Seabins were not for the everyday person to purchase because marinas ports and yacht clubs are the target market for Seabin Group. This is a way where everyday people can give something back to the oceans.
Q: How do Seabins work in tidal areas?
A: Seabins at present are designed for floating docks and pontoons. The Seabins move up and down with the tide on the floating dock.
Q. How are the pumps run?
A. The pumps are currently electric, and around $2-$3 a day to run.
Q: When are the Seabins available?
A: Depending on your countries location, Seabins will be available Feb 2019.
Q: Do any fish get sucked into the Seabins? What about smaller marine life?
A: There is a possibility of fish to enter the Seabins, however in the last 2 years of development, the Seabins have only caught a handful of small bait fish. Most of which have been thrown back into the water alive. The fish simply stay away from the flow of water entering the Seabin and with the current fine tuning of the Seabin, the risk is now minimal.
Q: I don't have any money to donate, how can I help?
A: Don't worry! Your amazing anyways and thanks for even contacting us. We need help to share this project around with any media we can. Social media platforms like Facebook, Instagram, Twitter, websites, bloggers. Also with newspapers, magazines, tv, radio and journalists. Also friends and family!
Clean Up Australia Day 2019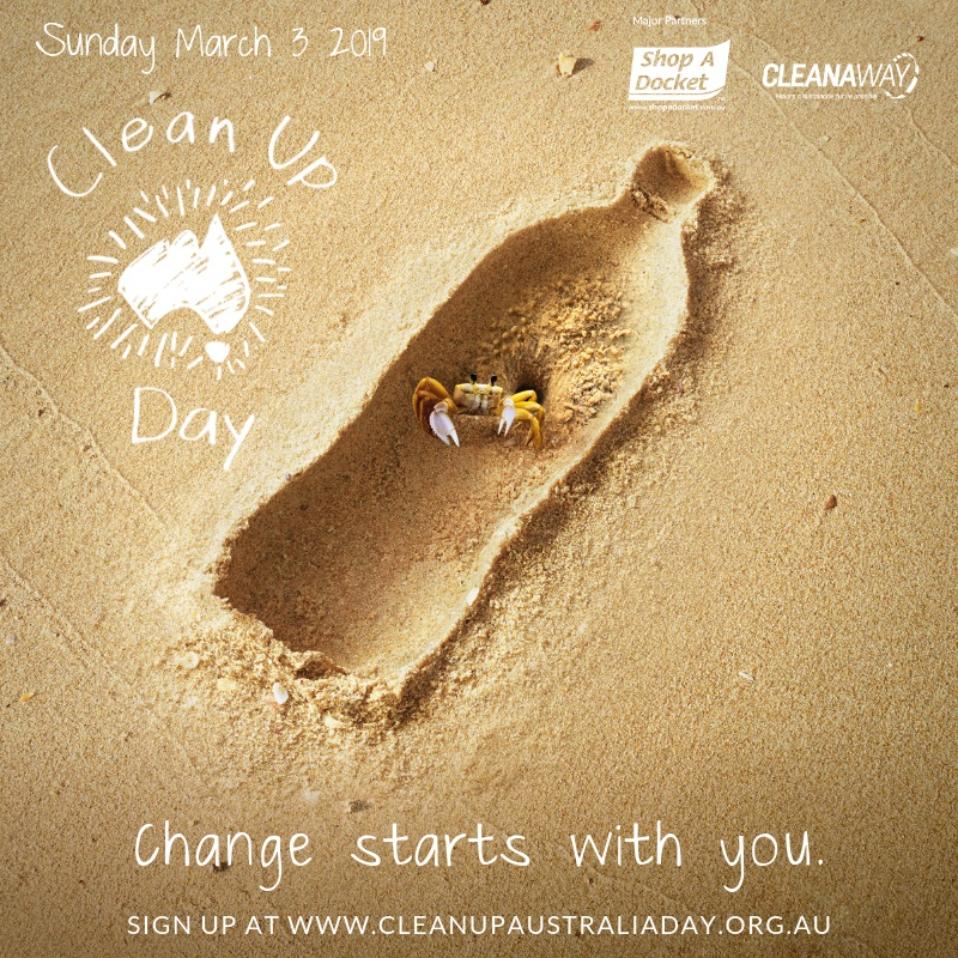 Business Clean Up Day – Tuesday 26 February 2019
Youth and Schools Clean Up Day – Friday 1 March 2019
Clean Up Australia Day – Sunday 3 March 2019
Local Clean Ups - By Postcode
2108
Coasters Retreat, Pittwater
Sunday 03rd March 15:00
Meeting Point: Fire brigade fire shed
Site Supervisor: Wilma Taylor
Kiddies Corner, Palm Beach
Sunday 03rd March 09:00
Meeting Point: On the beach, southern end of Palm Beach off beach road.
Site Supervisor: Carmen Bolton
2107
William Street, Avalon Beach
Sunday 03rd March 08:30 - 11:30
Meeting Point: Eastern end of William St, near track through mangroves.
Site Supervisor: Julie Bennett
2106
Newport beach
Sunday 03rd March 10:30 - 12:00
Meeting Point: Bert Payne Park bear the surf club
Site Supervisor: Matt James
2105
Elvina Bay, Pittwater
Saturday 02nd March 12:00
Meeting Point: Elvina Park
Site Supervisor: Melinda Broughton
Fitzpatrick Avenue, Scotland Island
Sunday 03rd March 09:00 - 13:00
Meeting Point: Cargo Wharf
Site Supervisor: Cass Gye
Lowanna Street, Scotland Island
Sunday 03rd March 09:00 - 13:00
Meeting Point: Eastern Wharf
Site Supervisor: Cass Gye
Harold Avenue, Scotland Island
Sunday 03rd March 09:00 - 13:00
Meeting Point: Carols Wharf
Site Supervisor: Cass Gye
Vivian Street, Scotland Island
Sunday 03rd March 09:00 - 13:00
Meeting Point: Bell Wharf
Site Supervisor: Cass Gye
Elizabeth Park, Scotland Island
Sunday 03rd March 09:00 - 13:00
Meeting Point: Cargo Wharf
Site Supervisor: Cass Gye
Pitt View Street, Scotland Island
Sunday 03rd March 09:00 - 13:00
Meeting Point: Tennis Wharf
Site Supervisor: Cass Gye
Pittwater Road, Church Point
Sunday 03rd March 09:00 - 13:00
Meeting Point: Church Point Ferry Wharf
Site Supervisor: Cass Gye
Bayview Scout Hall and surrounds
Sunday 03rd March 09:00 - 11:00
Meeting Point: Bayview Scout Hall - come inside, sign up and collect a bag and gloves.
Site Supervisor: Jenny Hermann
2103
Mona Vale Beach, Mona Vale
Sunday 03rd March 10:00 - 12:00
Meeting Point: Meet at the northern end of The Basin on the grass area next to beach.
Site Supervisor: Tina Mollema
2102
Warriewood Beach
Sunday 03rd March 09:30 - 10:00
Meeting Point: Meet at the small timber platform next to the power pole, on the beach beside the car park.
Site Supervisor: Bruce Kelly
2101
Sanctuary Island, Wimbledon Avenue, North Narrabeen
Sunday 03rd March 09:00 - 12:00
Meeting Point: Park at end of Wimbledon Avenue
Site Supervisor: Rick Shires
Get Involved as a Youth Group
Youth includes high schools, scouts and guides, faith based youth groups, local community youth groups, higher education providers and more! You can Create a Clean Up, Join a Clean Up near you, support one of our campaigns and more.
Last year Clean Up Australia Day was very successful on the Northern Beaches with 95 sites participating in the event.
A total of 9.8 tonnes of waste was removed from the Local Government Area while a number of heavy items including sunken boats, car parts and a quad bike were recovered from offshore locations.
At Manly Cove, 106 volunteer scuba divers from Dive Centre Manly removed 80kg alone of rubbish from the water in just one hour.
Of the 76% of items removed from this site, they included single-use plastics including plastic bags, plastic cutlery, plastic food wrappers and plastic straws.
Clean Up Sydney Harbour
We're celebrating 30 Years since the very first Clean Up Sydney Harbour event in 1989! Learn more about our very special celebration around the harbour this year.
Join us for a very special Sydney Harbour celebration in 2019
Thirty years ago, in 1989, the very first Clean Up Sydney Harbour event was founded by the late Ian Kiernan AO. It went national the following year, and now this community event has become one of the world's largest environmental campaigns spanning 130 countries.
On March 3rd 2019 We Will Celebrate The 30th Anniversary Of Clean Up Sydney Harbour.
This milestone event will run in parallel with Clean Up Australia Day, and include some very special activities centred around Sydney Harbour, including:
Roads and Maritime Services supporting the event, with clearing large items from the harbour seabed floor, police divers, and a tally room on the day.
Local support from 10 councils surrounding the perimeter of the harbour and thousands of volunteers over 30+ Clean Up sites around the harbour.
Thanks to the support of BridgeClimb, Clean Up will have an exclusive dedicated climb to oversee the spectacular clean ups around the harbour.
Sydney Harbour Regatta – thanks to the support of Middle Harbour Yacht club, all 220 racing yachts will be flying Clean Up Australia flags and receive Skipper kits with clean up bags.
A large paddle board clean up supported by the Surfrider Foundation.
Merchandise custom designed by Ken Done in celebration of 30 years of Clean Up Sydney Harbour.
If you would like to be part of this day, you can register a site or volunteer at a site for this very special event.
You can also enter our competition to win 2 x BridgeClimb experiences.
Competitions
We have some awesome Clean Up competitions this year including your chance to win a BridgeClimb, a poetry competition and more!
'Change Starts With YOU' Poetry Competition!
If you're a High School class or Youth Group between the ages of 12-18, check out our poetry competition where you could win a poetry workshop for your class, have your winning poem be part of the Clean Up Australia 2020 campaign, and perform your poem at the Sydney Writers Festival in May!
In collaboration with Word Travels and Australian Poetry Slam, Clean Up Australia is hosting a poetry competition for your High School class or Youth Group (Scouts, Girl Guides, Faith based groups) which attracts membership between the ages of 12-18.
We would like you to create a poem based around the theme for this year's Clean Up Australia Campaign, 'Change starts with You'. We want to showcase the literary abilities of 12-18 year olds, whilst promoting awareness for how each person can make a positive impact on the environment.
The competition will be class or group based. This means that we can only have one entry per class/youth group. We suggest that you develop your poem as a team, whether there are 5 of you or 30!
Prizes
'What will we win?!' I hear you cry. Well, we are giving the opportunity for two poems to win the competition. We will have a 'Champion', chosen by a judging panel from Clean Up Australia and Word Travels, along with a 'People's Choice', who will win decided by a public vote on the Australian Poetry Slam Facebook Page. It may be the case that the same poem wins both titles.
It's Clean Up Australia's 30th Anniversary in 2020 (time flies when you're having fun), and we would like to use the winning poem for the campaign, by sharing it through various media channels, along with the potential for the poem to make it onto some of our merchandise. The winning class or youth group will also be invited to read their poem at the Australian Poetry Slam Youth - Sydney Final.
We do appreciate that this may be quite a way for some of you to travel, so, if you live far from Sydney we will be able to showcase your poem through a video link at this prestigious literature event. Your class or Youth Group will also get a poetry workshop courtesy of Word Travels and the Australian Poetry Slam. There are workshop coordinators in every state, so available to all areas. You will receive $350 towards the travel costs of the coordinator (any thing more than $350 will have to be covered by the School or Youth Group). These prizes will be given to the 'Champion' over the competition.
The 'People's Choice' will be recognised as the public's favourite poem, with the video being shared over social media.
Rules and Regulations
-Entries will be submitted by high school classes or youth groups (12-18 years), NOT individual students. This would be done by the group or class coordinator. Only ONE entry per class/youth group.
-Entries will be submitted via video upload. Classes/youth groups should record a performance of their poem [max 2 mins] and upload to youtube, sending the URL to the Australian Poetry Slam Facebook page via Woobox. The poem can be read by all students, one student or a couple of representatives. Students or Group members need to have their parent/guardian's permission to appear in the video, as shortlisted poems will be shown on the Clean Up Australia, Australian Poetry Slam and Word Travels websites and social media channels.
-Entrants must be registered as a Youth Clean Up Day (YCUD) Site for the 2019 campaign. When uploading your video file with the poetry performance, you need to enter the file with the following information;
Name of Youth Group or High School (Individual Classes need to add their class name too. For example 'Sydney Boys High- Class ABC').
Name of Coordinator (The name of the adult associated with the class/group).
Coordinator email and contact number
Date of entry
Name of Poem
Youth Clean Up Day 'site #' (This can only be used once e.g. if another class in the school wants to enter, they need to create their own YCUD event)
Video upload – Video should be named with the site number and School or Class/Youth Group name e.g. '#12345 Sydney Boys High- Class ABC'. Video should be no longer than 2 minutes.
Entries open: 1 March 2019
Entries close: 29 March 2019
Shortlisted entries contacted: Friday 11 April 2019
Voting for People's Choice winner: 12-18 April 2019
Winners notified: 19 April 2019
Winners announced: Monday 22 April 2019
-The entries will be shortlisted into 8 poems by Word Travels poetry experts, and will be put to a public vote via social media and website on Friday 11 April 2019.
-Voting for the winning poem will close on Friday 19 April with a combination of public votes and judges from World Travels, Clean Up Australia, and the 2018 Australian Poetry Slam Champion, Melanie Mununggurr-Williams, with the winning poem being notified on that day.
-Please note: All participants involved with the video must have parent/guardian permission as it could potentially be shared if shortlisted.
For the full Terms and Conditions, please click HERE.
For hints and tips on how to write a good poem, click HERE.
To enter on the Australian Poetry Slam Facebook Page, click HERE (Applications open on 1st March)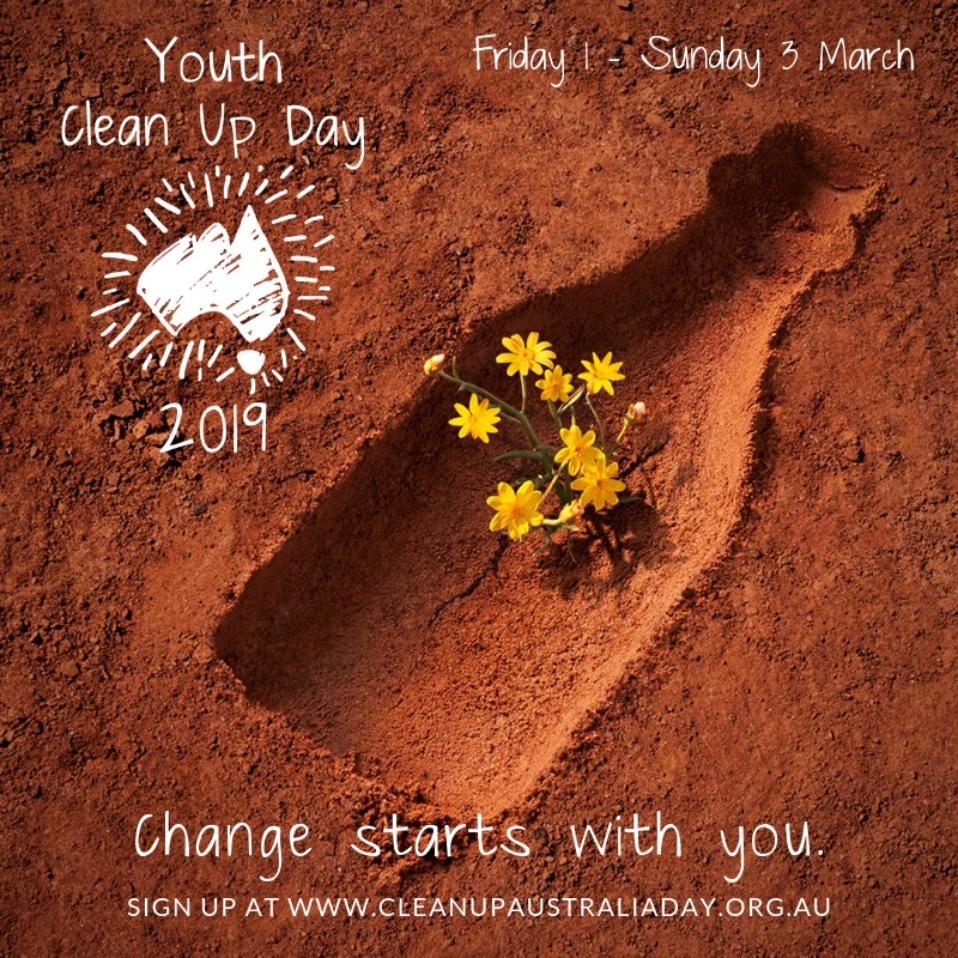 Express Yourself 2019 at Manly Art Gallery & Museum
Friday, 22 March 2019 - 10:00am to Sunday, 28 April 2019 - 5:00pm
This significant annual curated exhibition of artworks by HSC Visual Arts students from the 20 high schools across Sydney's Northern Beaches region is always a great favourite among all generations. It represents diverse bodies of work including multi-media, digital, sculpture and drawing, and celebrates the creativity of emerging artists in this region. Curated by Ross Heathcote.
In conjunction with Express Yourself, two awards are granted annually to students featured in the exhibition; the Manly Art Gallery & Museum Society Youth Art Award and the Theo Batten Bequest Youth Art Award, presented to a student continuing tertiary study in the arts. This exhibition is part of ARTMONTH, Sydney.
Teachers' Preview
Friday 22 March, 5 - 6pm
Art Talk + Walk
Saturday 30 March, 2 - 3pm
Express Yourself artists walk through the exhibition and discuss their works with the curator.