January 19 - 25, 2020: Issue 434

Our Youth page is for young people aged 13+ - if you are younger than this we have news for you in the Children's page
News items and articles run at the top of this page. Information, local resources, events and local organisations, sports groups etc. are at the base of this page. All Previous pages for you are listed in Past Features
Reminder: triple j's Hottest 100 Voting closes this Monday, January 20th
Concerns about climate change replaced mental health, housing, and jobs as the number one most important issue facing you, the triple j audience. So, after teaming with Lifeline and AIME, the j's are getting behind Greening Australia to do something about restoring the environment!
Greening Australia have tree-planting projects across the country to restore natural environments, cool our cities, save endangered animals and pull carbon out of the atmosphere.
If you agree that the only thing that should be getting hotter is the songs in their countdown, chip in a donation. They'll even send you a Hottest 100 temporary tattoo for every $30 you donate.
Read more about the positive environmental impact your Hottest 100 donations can have
here
Key Dates:
Mon 20 Jan, 2020: Voting closes, 3pm AEDT
Sat 25 Jan, 2020: Hottest 100, from 12pm AEDT
Sun 26 Jan 2020: All-Australian music for Australia Day
Mon 27 Jan 2020: Hottest 200-101 on triple j and Hottest 100 of 1999 on Double J, from 10am AEST
Below, 'a song to go with that' Greening Australia tree-planting projects reversal of the looong decimation program and your donation - "Careless" which was the second single released by Australian rock group Paul Kelly and the Messengers from their 1989 studio album, So Much Water So Close to Home
Back To School Soon!
Get outside and have some FUN!
Heaps of 'stuff' in this Issue for you - see the Contents page
Australian Meteorite Contains The Oldest Material On Earth: 7-Billion-Year-Old Stardust
Stars have life cycles. They're born when bits of dust and gas floating through space find each other and collapse in on each other and heat up. They burn for millions to billions of years, and then they die. When they die, they pitch the particles that formed in their winds out into space, and those bits of stardust eventually form new stars, along with new planets and moons and meteorites. And in a meteorite that fell fifty years ago in Australia, scientists have now discovered stardust that formed 5 to 7 billion years ago -- the oldest solid material ever found on Earth.
"This is one of the most exciting studies I've worked on," says Philipp Heck, a curator at the Field Museum, associate professor at the University of Chicago, and lead author of a paper describing the findings in the Proceedings of the National Academy of Sciences. "These are the oldest solid materials ever found, and they tell us about how stars formed in our galaxy."
The materials Heck and his colleagues examined are called presolar grains-minerals formed before the Sun was born. "They're solid samples of stars, real stardust," says Heck. These bits of stardust became trapped in meteorites where they remained unchanged for billions of years, making them time capsules of the time before the solar system..
But presolar grains are hard to come by. They're rare, found only in about five percent of meteorites that have fallen to Earth, and they're tiny-a hundred of the biggest ones would fit on the period at the end of this sentence. But
the Field Museum has the largest portion of the Murchison meteorite, a treasure trove of presolar grains that fell in Australia in 1969 and that the people of Murchison, Victoria, made available to science.
Presolar grains for this study were isolated from the Murchison meteorite for this study about 30 years ago at the University of Chicago.
"It starts with crushing fragments of the meteorite down into a powder ," explains Jennika Greer, a graduate student at the Field Museum and the University of Chicago and co-author of the study. "Once all the pieces are segregated, it's a kind of paste, and it has a pungent characteristic-it smells like rotten peanut butter."
This "rotten-peanut-butter-meteorite paste" was then dissolved with acid, until only the presolar grains remained. "It's like burning down the haystack to find the needle," says Heck.
Once the presolar grains were isolated, the researchers figured out from what types of stars they came and how old they were. "We used exposure age data, which basically measures their exposure to cosmic rays, which are high-energy particles that fly through our galaxy and penetrate solid matter," explains Heck. "Some of these cosmic rays interact with the matter and form new elements. And the longer they get exposed, the more those elements form.
"I compare this with putting out a bucket in a rainstorm. Assuming the rainfall is constant, the amount of water that accumulates in the bucket tells you how long it was exposed," he adds. By measuring how many of these new cosmic-ray produced elements are present in a presolar grain, we can tell how long it was exposed to cosmic rays, which tells us how old it is.
The researchers learned that some of the presolar grains in their sample were the oldest ever discovered-based on how many cosmic rays they'd soaked up, most of the grains had to be 4.6 to 4.9 billion years old, and some grains were even older than 5.5 billion years. For context, our Sun is 4.6 billion years old, and Earth is 4.5 billion.
But the age of the presolar grains wasn't the end of the discovery. Since presolar grains are formed when a star dies, they can tell us about the history of stars. And 7 billion years ago, there was apparently a bumper crop of new stars forming-a sort of astral baby boom.
"We have more young grains that we expected," says Heck. "Our hypothesis is that the majority of those grains, which are 4.9 to 4.6 billion years old, formed in an episode of enhanced star formation. There was a time before the start of the Solar System when more stars formed than normal."
This finding is ammo in a debate between scientists about whether or not new stars form at a steady rate, or if there are highs and lows in the number of new stars over time. "Some people think that the star formation rate of the galaxy is constant," says Heck. "But thanks to these grains, we now have direct evidence for a period of enhanced star formation in our galaxy seven billion years ago with samples from meteorites. This is one of the key findings of our study."
Heck notes that this isn't the only unexpected thing his team found. As almost a side note to the main research questions, in examining the way that the minerals in the grains interacted with cosmic rays, the researchers also learned that presolar grains often float through space stuck together in large clusters, "like granola," says Heck. "No one thought this was possible at that scale."
Heck and his colleagues look forward to all of these discoveries furthering our knowledge of our galaxy. "With this study, we have directly determined the lifetimes of stardust. We hope this will be picked up and studied so that people can use this as input for models of the whole galactic life cycle," he says.
Heck notes that there are lifetimes' worth of questions left to answer about presolar grains and the early Solar System. "I wish we had more people working on it to learn more about our home galaxy, the Milky Way," he says.
"Once learning about this, how do you want to study anything else?" says Greer. "It's awesome, it's the most interesting thing in the world."
"I always wanted to do astronomy with geological samples I can hold in my hand," says Heck. "It's so exciting to look at the history of our galaxy. Stardust is the oldest material to reach Earth, and from it, we can learn about our parent stars, the origin of the carbon in our bodies, the origin of the oxygen we breathe. With stardust, we can trace that material back to the time before the Sun."
"It's the next best thing to being able to take a sample directly from a star," says Greer.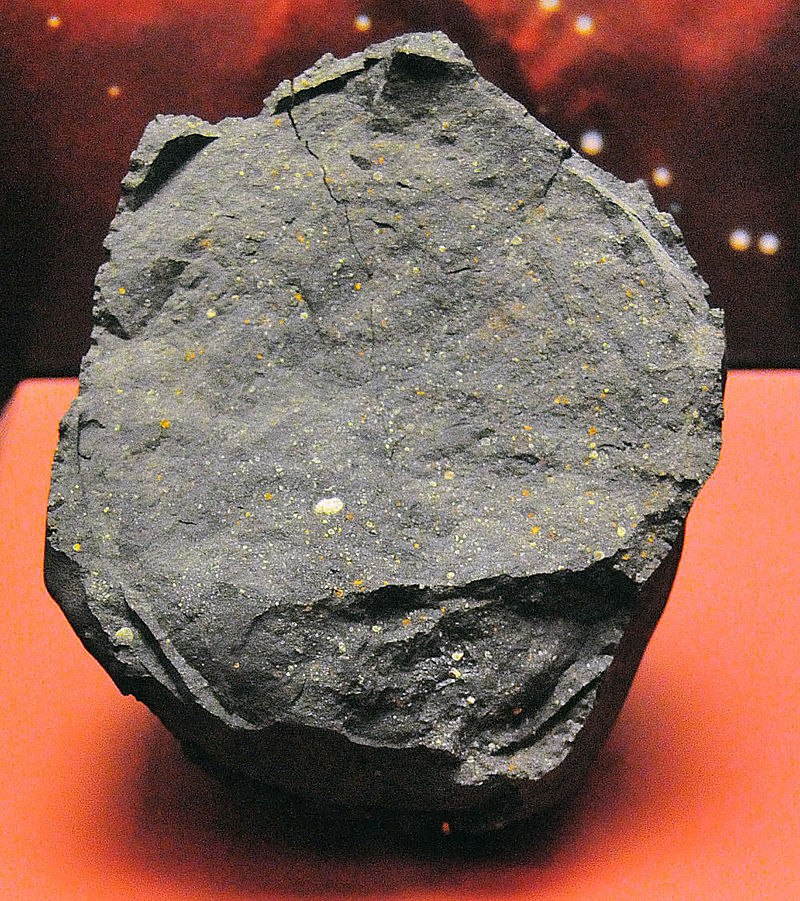 Murchison meteorite at the The National Museum of Natural History (Washington)

This study was contributed to by researchers from the Field Museum, University of Chicago, Lawrence Livermore National Laboratory, Washington University, Harvard Medical School, ETH Zurich, and the Australian National University. Funding was provided by NASA, the TAWANI Foundation, the National Science Foundation, the Department of Energy, the Swiss National Science Foundation, the Brazilian National Council for Scientific and Technological Development and the Field Museum's Science and Scholarship Funding Committee.
Philipp R. Heck, Jennika Greer, Levke Kööp, Reto Trappitsch, Frank Gyngard, Henner Busemann, Colin Maden, Janaína N. Ávila, Andrew M. Davis, Rainer Wieler.
Lifetimes of interstellar dust from cosmic ray exposure ages of presolar silicon carbide.
Proceedings of the National Academy of Sciences, Jan. 13, 2020; DOI:
10.1073/pnas.1904573117
Novel Avian Species: 10 New Bird Taxa In Islands Of Wallacea
Birds are the best known class of animals, and since 1999, only five or six new species have been described each year on average. Recently, a joint research team from the National University of Singapore (NUS) and the Indonesian Institute of Sciences (LIPI) made a quantum leap in the discovery of cryptic avian diversity by uncovering five bird species and five subspecies new to science.
The team, led by Associate Professor Frank Rheindt from the Department of Biological Sciences at NUS Faculty of Science, found the birds in three small island groups off Sulawesi, Indonesia. The islands are situated in Indonesia's Wallacea region, an archipelago at the interface between the Oriental and Australian biogeographical realms, named after Sir Alfred Wallace, who was the most famous historical collector exploring the area.
The results of the study, which were published in the journal Science on January 10th 2020, provide evidence that our understanding of species diversity of complex areas such as Wallacea remains incomplete even for relatively well-known groups such as birds. The findings also suggest that modern exploration to find undescribed species diversity can be targeted to areas of high promise.
Insights from paleo-climatology and history guided discovery of new taxa
Sea depth is an important and long-neglected factor in determining the distinctness of an island's terrestrial communities. The Earth undergoes periods of glacial-interglacial cycles, leading to the formation of land bridges between shallow islands during ice ages, allowing fauna of the different islands to interbreed. Deep sea islands, which have always been isolated, and high elevation islands are more likely to harbour endemism due to absence of land connections even during glacial cycles.
Guided by this knowledge, Assoc Prof Rheindt and his team concentrated their research efforts on the islands of Taliabu and Peleng, which are located off the north-eastern coast of Sulawesi, as bathymetric data indicate the presence of deep sea between these islands and Sulawesi.
The research team also examined the accounts of historic collectors such as Sir Alfred Wallace, and sought to focus on parts of Wallacea that had received the least coverage by historic collectors, as these areas would hold the highest promise of harbouring undescribed avian diversity.
The islands that the team targeted were characterised by such incomplete historic coverage: Taliabu and its neighbours, together forming the Sula group, were only briefly visited by eight historic collecting expeditions, all of which remained in coastal areas and failed to penetrate the highlands of the interior because of poor accessibility; and Peleng and the remaining islands of the Banggai group were visited along their coastline by only three historic collectors who never ventured far uphill into the interior.
Assoc Prof Rheindt and his team undertook extensive fieldwork in the three remote islands for six weeks, from November 2013 to January 2014, and collected 10 new, long-overlooked avian forms.
By integrating genomic and phenotypic research methodologies, the team successfully described five new songbird species and five new subspecies:
On Taliabu, they found three new species: the Taliabu Grasshopper-Warbler, the Taliabu Myzomela and the Taliabu Leaf-Warbler; as well as three subspecies: the Taliabu Snowy-browed Flycatcher, Taliabu Island Thrush and Sula Mountain Leaftoiler.
On Peleng, two new species -- the Peleng Fantail and the Peleng Leaf-Warbler -- and a new subspecies -- the Banggai Mountain Leaftoiler -- were discovered.
On Togian, a new subspecies -- the Togian Jungle-Flycatcher -- was found.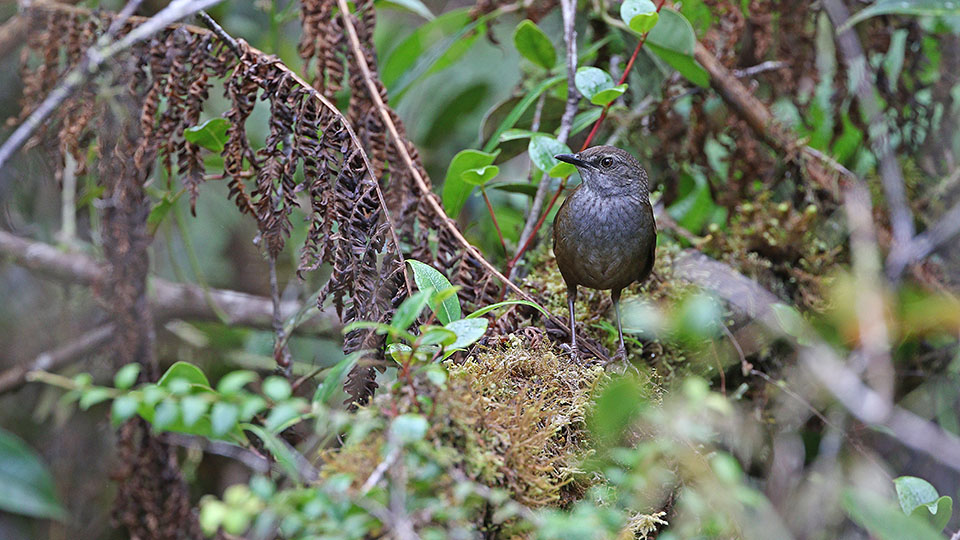 The Taliabu Grasshopper-Warbler is one of the new bird species discovered by the NUS-LIPI team led by Assoc Prof Frank Rheindt, during their expedition in Indonesia's Wallacea region (Photo: James Eaton/Birdtour Asia)

"Studying the routes and operations of historic collecting expeditions and identifying gaps has been a fruitful approach to pinpoint focal areas in our case. The description of this many bird species from such a geographically limited area is a rarity," shared Assoc Prof Rheindt.
He added, "Going forward, the use of earth-history and bathymetric information could also be applied to other terrestrial organisms and regions beyond the Indonesian Archipelago to identify promising islands that potentially harbour new taxa to be uncovered."
Implications for conservation
During the expedition, the research team found that both Taliabu and Peleng have suffered from rampant forest destruction. There is virtually no primary lowland forest on both islands, and most highland forests have been impacted by some form of logging or forest fires.
"While most of the avifauna we described seems to tolerate some form of habitat degradation and is readily detected in secondary forest and edge, some species or subspecies are doubtless threatened by the immense levels of habitat loss on these islands. As such, urgent, long-lasting conservation action is needed for some of the new forms to survive longer than a couple of decades beyond their date of description," said Assoc Prof Rheindt.
Frank E. Rheindt, Dewi M. Prawiradilaga, Hidayat Ashari, Suparno, Chyi Yin Gwee, Geraldine W. X. Lee, Meng Yue Wu, Nathaniel S. R. Ng.
A lost world in Wallacea: Description of a montane archipelagic avifauna.
Science, 2020 DOI:
10.1126/science.aax2146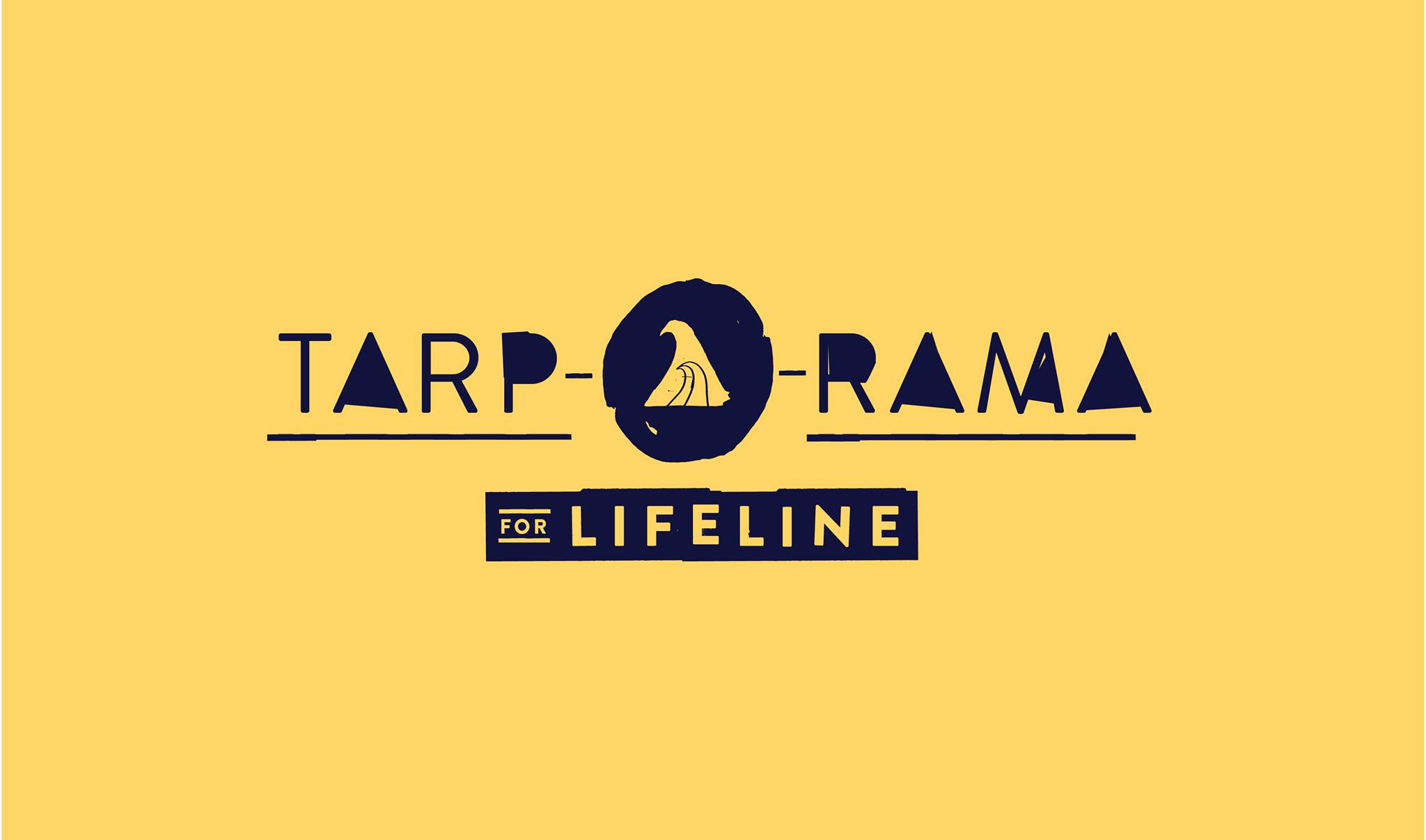 Saturday, February 8, 2020 at 11 AM – 6 PM
Curl Curl Youth & Community Centre - Sydney, Australia
Curl Curl
ENTRY FEE $15 for all ages with all proceeds donated to Lifeline Northern Beaches
Tarp-O-Rama for Lifeline is a community event to engage, educate and empower our community about mental health and wellbeing. The festival will include live bands and DJ's, food trucks of all kinds, merchandise and market stalls, local art, chillout zones, photobooth, live artist, demos, mini ramps, kids' zone, plus loads of prizes and giveaways.
With Cooper Chapman and Alex Hayes confirmed on the judging panel, WIN yourself cool prizes for best tarp surfing! Bring your skateboard, skates, scooter, roller blades, paddle skateboards, surfboards with wheels, anything!
Get yourself and your kids riding the plastic blue wave!
Heats: Mini Groms 5-10 years, Groms 11-16 years, Open 16+ plus free ride sessions. Get epic shots and video taken by our unstoppable media team!
Tarp surf for a purpose with funds raised supporting Lifeline Northern Beaches so that they can continue to create connection with people in crisis and empower individuals and communities to be safe from suicide.
Not only will it be fun, but we are opening up more talk about mental health, support and education. Come down for some Northern Beaches all ages fun! Get involved, get connected and get the conversation started. Tarp-O-Rama for Lifeline welcomes our local community and beyond, and aims to ensure the day is as welcoming, safe and accessible as possible for all.
All ages welcome.
GETTING THERE
Netball Courts 1-7, Abbott Road, North Curl Curl (outside Curl Curl Youth and Community Centre)
CAR: Located 500m from North Curl Curl Beach and under 40 minutes from Sydney's CBD on the B-Line, with loads on and off-street parking, plus access for people with disability.
BUS: 159 from Manly, Stop Abbott Rd opposite Hudson Oval, North Curl Curl, 7-minute walk to event
BUS: 136 from Manly & North, Stop Griffin Rd at Abbott Rd, North Curl Curl, 12-minute walk to event
Google Map: https://goo.gl/maps/ukALYvsRoLitgPTq7
Are you a brand or local business that wants to be involved?
Avalon Youth Hub: More Meditation Spots
Due to popular demand our meditation evenings have EXPANDED. Two sessions will now be run every Wednesday evening this term at the Hub. Both sessions will be facilitated by Merryn at Soul Safaris.
6-7pm - 12 - 15 year olds welcome
7-8pm - 16 - 25 year olds welcome
No experience needed. Learn and develop your mindfulness and practice meditation in a group setting.
BIG THANKS The Burdekin Association for funding these sessions!
Green Team Beach Cleans
The Green Team is back for 2019!
It has been estimated that we will have more plastic than fish in the ocean by 2050...These beach cleans are aimed at reducing the vast amounts of plastic from entering our oceans before they harm marine life.
Anyone and everyone is welcome! If you would like to come along, please bring a bucket, gloves and hat. Kids of all ages are also welcome!
We will meet in front of the surf club.
Hope to see you there!
The Green Team is a
Youth-run, volunteer-based environment initiative from Avalon, Sydney. Keeping our area green and clean.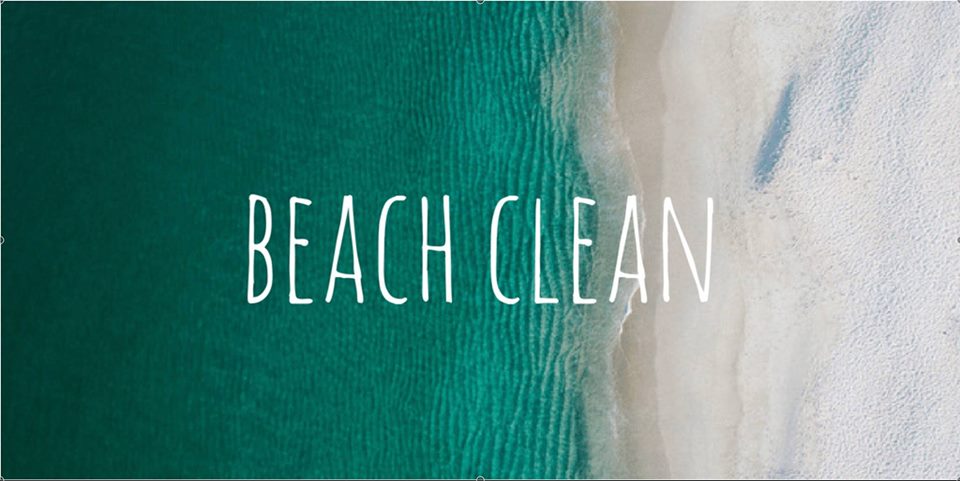 The Project Gutenberg Library of Australiana
Australian writers, works about Australia and works which may be of interest to Australians.This Australiana page boasts many ebooks by Australian writers, or books about Australia. There is a diverse range; from the journals of the land and sea explorers; to the early accounts of white settlement in Australia; to the fiction of 'Banjo' Paterson, Henry Lawson and many other Australian writers.
The list of titles form part of the huge collection of ebooks freely downloadable from Project Gutenberg Australia. Follow the links to read more about the authors and titles and to read and/or download the ebooks.
Profile: Ingleside Riders Group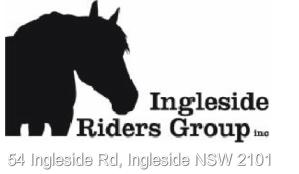 Ingleside Riders Group Inc. (IRG) is a not for profit incorporated association and is run solely by volunteers. It was formed in 2003 and provides a facility known as "Ingleside Equestrian Park" which is approximately 9 acres of land between Wattle St and McLean St, Ingleside. IRG has a licence agreement with the Minister of Education to use this land. This facility is very valuable as it is the only designated area solely for equestrian use in the Pittwater District.
IRG promotes equal rights and the respect of one another and our list of rules that all members must sign reflect this.
Cyberbullying
Research shows that one in five Australian children aged 8 to 17 has been the target of cyberbullying in the past year. The Office of the Children's eSafety Commissioner can help you make a complaint, find someone to talk to and provide advice and strategies for dealing with these issues.
Make a Complaint
The Enhancing Online Safety for Children Act 2015 gives the power to provide assistance in relation to serious cyberbullying material. That is, material that is directed at a particular child with the intention to seriously embarrass, harass, threaten or humiliate.
IMPORTANT INFORMATION
Before you make a complaint you need to have:
copies of the cyberbullying material to upload (eg screenshots or photos)

reported the material to the social media service (if possible) at least 48 hours ago

at hand as much information as possible about where the material is located

15-20 minutes to complete the form
Visit: esafety.gov.au/complaints-and-reporting/cyberbullying
Our mission
The Office of the Children's eSafety Commissioner is Australia's leader in online safety. The Office is committed to helping young people have safe, positive experiences online and encouraging behavioural change, where a generation of Australian children act responsibly online—just as they would offline.
We provide online safety education for Australian children and young people, a complaints service for young Australians who experience serious cyberbullying, and address illegal online content through the Online Content Scheme.
Our goal is to empower all Australians to explore the online world—safely.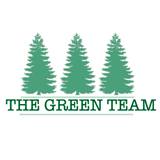 The Green Team
Profile
This Youth-run, volunteer-based environment initiative has been attracting high praise from the founders of Living Ocean as much as other local environment groups recently.
Creating Beach Cleans events, starting their own, sustainability days - 'action speaks louder than words' ethos is at the core of this group.
Sync Your Breathing with this - to help you Relax
Send In Your Stuff
Pittwater Online News is not only For and About you, it is also BY you.
We will not publish swearing or the gossip about others. BUT: If you have a poem, story or something you want to see addressed, let us know or send to:
pittwateronlinenews@live.com.au
All Are Welcome, All Belong!
Apprenticeships and traineeships info
Are you going to leave school this year?
Looking for an apprenticeship or traineeship to get you started?
It lists the group training organisations (GTOs) that are currently registered in NSW under the Apprenticeship and Traineeship Act 2001. These GTOs have been audited by independent auditors and are compliant with the National Standards for Group Training Organisations.
If you are interested in using the services of a registered GTO, please contact any of the organisations listed here:
There are also some great websites, like
1300apprentice
, which list what kind of apprenticeships and traineeships they can guide you to securing as well as listing work available right now.

Profile Bayview Yacht Racing
Association (BYRA)
1842 Pittwater Rd,

Bayview
BYRA has a passion for sharing the great waters of Pittwater and a love of sailing with everyone aged 8 to 80 or over!
headspace Brookvale
headspace Brookvale provides services to young people aged 12-25. If you are a young person looking for health advice, support and/or information,headspace Brookvale can help you with:
• Mental health • Physical/sexual health • Alcohol and other drug services • Education and employment services
If you ever feel that you are:
• Alone and confused • Down, depressed or anxious • Worried about your use of alcohol and/or other drugs • Not coping at home, school or work • Being bullied, hurt or harassed • Wanting to hurt yourself • Concerned about your sexual health • Struggling with housing or accommodation • Having relationship problems • Finding it hard to get a job
Or if you just need someone to talk to… headspace Brookvale can help! The best part is our service is free, confidential and youth friendly.
headspace Brookvale is open from Monday to Friday 9:00am-5:30pm so if you want to talk or make an appointment give us a call on (02) 9937 6500. If you're not feeling up to contacting us yourself, feel free to ask your family, friend, teacher, doctor or someone close to you to make a referral on your behalf.
When you first come to headspace Brookvale you will be greeted by one of our friendly staff. You will then talk with a member of our headspace Brookvale Youth Access Team. The headspace Brookvale Youth Access Team consists of three workers, who will work with you around whatever problems you are facing. Depending on what's happening for you, you may meet with your Youth Access Worker a number of times or you may be referred on to a more appropriate service provider.
A number of service providers are operating out of headspace Brookvale including Psychologists, Drug & Alcohol Workers, Sexual Health Workers, Employment Services and more! If we can't find a service operating withinheadspace Brookvale that best suits you, the Youth Access Team can also refer you to other services in the Sydney area.
eheadspace provides online and telephone support for young people aged 12-25. It is a confidential, free, secure space where you can chat, email or talk on the phone to qualified youth mental health professionals.
Click here to go to eheadspace
For urgent mental health assistance or if you are in a crisis please call the Northern Sydney 24 hour Mental Health Access Line on 1800 011 511
Need Help Right NOW??
kids help line: 1800 55 1800 - www.kidshelpline.com.au
lifeline australia - 13 11 14 - www.lifeline.org.au
headspace Brookvale is located at Level 2 Brookvale House, 1A Cross Street Brookvale NSW 2100 (Old Medical Centre at Warringah Mall). We are nearby Brookvale Westfield's bus stop on Pittwater road, and have plenty of parking under the building opposite Bunnings. More at: www.headspace.org.au/headspace-centres/headspace-brookvale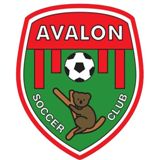 Profile:
Avalon Soccer Club
Avalon Soccer Club is an amateur club situated at the northern end of Sydney's Northern Beaches. As a club we pride ourselves on our friendly, family club environment. The club is comprised of over a thousand players aged from 5 to 70 who enjoy playing the beautiful game at a variety of levels and is entirely run by a group of dedicated volunteers.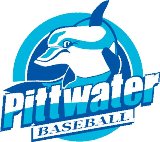 Profile:
Pittwater Baseball Club
Their Mission: Share a community spirit through the joy of our children engaging in baseball.
Year 13
Year13 is an online resource for post school options that specialises in providing information and services on Apprenticeships, Gap Year Programs, Job Vacancies, Studying, Money Advice, Internships and the fun of life after school. Partnering with leading companies across Australia Year13 helps facilitate positive choices for young Australians when finishing school.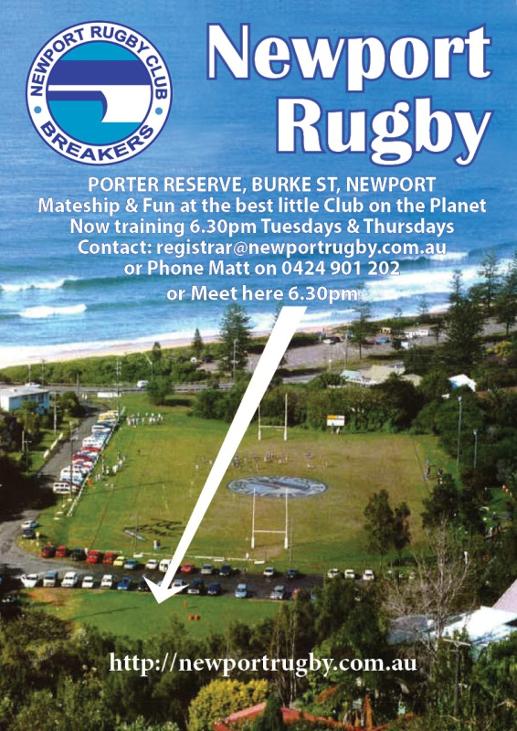 Driver Knowledge Test (DKT) Practice run Online
Did you know you can do a practice run of the DKT online on the RMS site? - check out the base of this page, and the rest on the webpage, it's loaded with information for you!
The DKT Practice test is designed to help you become familiar with the test, and decide if you're ready to attempt the test for real.
Experienced drivers can also take the practice test to check their knowledge of the road rules.
Unlike the real test, the practice DKT allows you to finish all 45 questions, regardless of how many you get wrong. At the end of the practice test, you'll be advised whether you passed or failed.
NCYLC is a community legal centre dedicated to providing advice to children and young people. NCYLC has developed a Cyber Project called Lawmail, which allows young people to easily access free legal advice from anywhere in Australia, at any time.
NCYLC was set up to ensure children's rights are not marginalised or ignored. NCYLC helps children across Australia with their problems, including abuse and neglect. The AGD, UNSW, KWM, Telstra and ASIC collaborate by providing financial, in-kind and/or pro bono volunteer resources to NCYLC to operate Lawmail and/or Lawstuff.
Kids Helpline
If you're aged 5-25 the Kids Helpline provides free and confidential online and phone counselling 24 hours a day, seven days a week on 1800 55 1800. You can chat with us about anything… What's going on at home, stuff with friends. Something at school or feeling sad, angry or worried. You don't have to tell us your name if you don't want to.
You can Webchat, email or phone. Always remember - Everyone deserves to be safe and happy. You're important and we are here to help you. Visit: https://kidshelpline.com.au/kids/
Youth Source: Northern Sydney Region
A directory of services and resources relevant to young people and those who work, play and live alongside them.
The
YouthSource directory
has listings from the following types of service providers:
Aboriginal,
Accommodation,
Alcohol & Other Drugs,
Community Service,
Counselling,
Disability,
Education & Training,
Emergency Information,
Employment,
Financial,
Gambling,
General Health & Wellbeing,
Government Agency,
Hospital & GP,
Legal & Justice,
Library,
Mental Health,
Multicultural,
Nutrition & Eating Disorders,
Parenting,
Relationships,
Sexual Health,
University,
Youth Centre