Our Youth page is for young people aged 13+ - if you are younger than this we have stuff for you on the Children's page
All Previous pages for you listed in Past Features
The cut-off is not the ATAR
Friday 15 December 2017: Universities Admissions Centre (UAC)
NOW that HSC students have received their ATARs, many will be wondering whether they'll be awarded
bonus points to boost their chances of getting into their desired course.
Students should keep in mind that course cut-offs are not the ATAR you need. Cut-offs also include
bonus points, so they do not necessarily represent the minimum ATAR required for entry into a course.
'It's important that students don't discount their chances of getting into a course based solely on their
ATAR and last year's cut-off,' says Kim Paino, General Manager of Marketing and Engagement at UAC.
'Because of bonus points schemes, many students will receive offers to courses even though their ATAR
is below the cut-off.'
While universities select HSC students based mainly on their ATAR, they are also interested in looking at
other aspects of a student that will be helpful in the selection process for particular courses.
Bonus points can be given for:
 performance in an HSC course relevant to a degree at a particular university, known as a
subject bonus (for example, doing well in mathematics may attract bonus points for an
engineering course)
 applying for consideration through Educational Access Schemes (EAS)
 living in or attending a school in an area defined by the university, known as a regional bonus
 other achievements such as being school captain, or an elite athlete or performer.
The most important thing for Year 12 students to do now is to
finalise their course preferences by
midnight on Sunday 17 December 2017 for the December Round 2 offers on Thursday 21 December
2017. Students can check last year's cut-offs to get a rough idea and also check the information from each
institution to see whether they're eligible for bonus points. If they are, they need to factor that in when
finalising their preferences. Some universities also have additional information on their websites about
the actual ATARs (not just the cut-offs) of students who received offers last year
HSC class of 2017: take a bow
14 December 2017: NSW
Department of Education
Almost 39,000 NSW public school students received their HSC results today, the culmination of 13 years of learning.
The Secretary of the Department of Education, Mark Scott, congratulated the students and their teachers, principals, parents and carers who supported them through their education.
"The HSC is a world-class credential and it takes an enormous amount of collaboration, study and dedication to get to this point today," Mr Scott said.
This year saw a record number of students sit the HSC – 77,150 NSW students completed at least one HSC course and 68,816 students were awarded a HSC. This year there were 10,500 more HSC students than there were in 2007.
Public school students featured strongly in the HSC merit lists, making up:
60% of the First in Course awards




50% of the All Round Achievers for students who achieve a top band in 10 units or more




46% of the Distinguished Achievers List (top band in at least one course).



In NSW public schools, 44,653 students completed at least one HSC course, 38,928 students were awarded a HSC and 30,175 students will be eligible for an ATAR when they are released tomorrow. The number of Aboriginal students sitting the HSC has more than doubled in the past decade, from 911 students in 2007 to 2,096 students this year.
Mr Scott said the course selection by HSC students showed promising trends in a number of areas, including the study of STEM (Science, Technology, Engineering and Mathematics). NSW Education Standards Authority data shows an increase of 700 students taking Advanced English in 2017 and 81% of students this year studied at least one mathematics subject.
Around 50% of students studied at least one science subject. Biology continued to dominate course selection, with enrolments growing 26% in the past decade.
Vocational Education and Training courses were taken by 28% of all NSW HSC students, with enrolments growing by 10% since 2007.
"These are all the skills and knowledge our students need to flourish in a rapidly changing world," Mr Scott said.
"Congratulations to every HSC student and our best wishes for a fulfilling future. It's a wonderful achievement."
Warriewood Boardriders Retro Comp & BBQ
Sunday, December 17 at 8 AM
It's that time of the year again. Time to climb under the house and dust off the single fin. Time to chuck on ya favorite pair of fluro boardies. Time to start practicing your soul arch high lines in the mirror.
You guessed it, it's Retro Single Fin comp time.
If you're a fan of mediocre surfing, burnt snags and sandy beer, this is the event for you.
All welcome, so bring ya mates along. Just $10 entry to cover some booze and grub.
Oh, and if you haven't had enough by the end of the comp, the Porra's will be hosting the end of year shin dig immediately following the final.
So shove that in ya calendar and get stoked on it.
Check in at 7.30am- competition kicks off at 8am.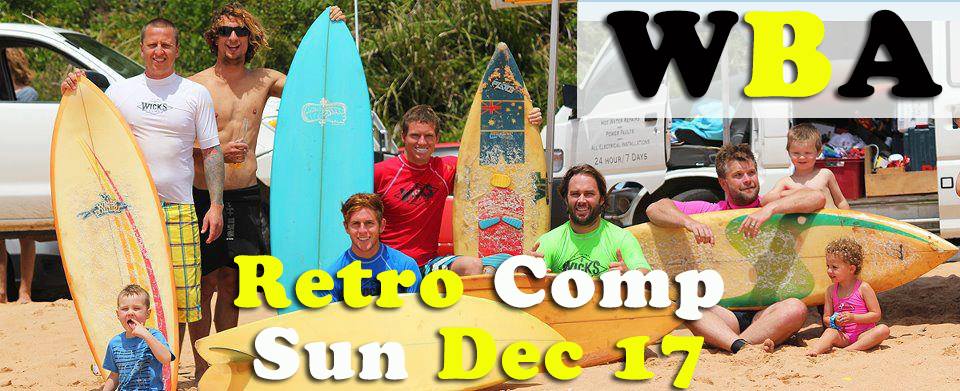 FRONT YARD BREWS & BURGERS OPENING PARTY
(formerly Mona Vale Hotel)
Front Yard Brews and Burgers is here! And we couldn't think of a reason not to have a party, so, we're breaking the place in on Thursday 21st Dec, and you're invited!
(not literally breaking things, please don't go all 2009 Mona Pub on us)
We've got a brew on arrival and burgers for all, and what kind of party would it be without some epic tunes? Foodcourt will be performing live plus Triple J's Luen Jacobs will spin some tunes into the night!
If this sounds like your kinda thing (free food and drinks, how could it not be your thing?) then
RSVP here
and we'll add you to the list.
Tell your mates & your mum (love you mum), but make sure they RSVP.
See you there, we're kicking off at 5pm!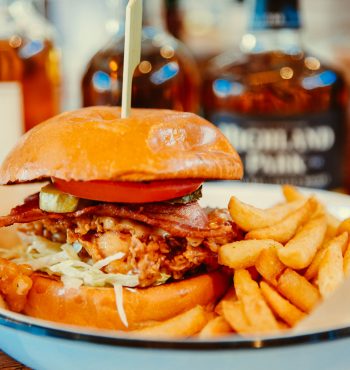 Sydney Art Space, Mona Vale: Term 1 2018
Let the creative feast begin this January at Sydney Art Space with Summer Art School, our Sydney Art Space Yearly Exhibition and Term 1 Coursework for 2018!!
We have 12 wonderful art workshops scheduled for January Summer School catering to adults, youth and children across various genres including sculpture, painting, printmaking, collage, weaving, watercolour, glass and resin work.
Our Sydney Art Space Yearly Exhibition is held in January from Thursday 18th till Sunday 21st at Avalon Recreation Centre, opening night is Friday 19th from 6-8pm showcasing student work for sculpture, drawing and painting.
Term 1 Coursework 2018 begins on Tuesday January 30th with 10 week classes that follow the state school calendar and include sculpture workshop working on your own projects; sculpture life-class working from the lifemodel; drawing fundamentals; watercolour; painting multi-media; life drawing and kids/teens art club. We also tutor for HSC VAPD.
You can see all workshop and coursework outlines and costs online at
www.sydneyartspace.com
Sydney Art Space is located at 64 Darley St, Mona Vale opposite Pittwater Place carpark.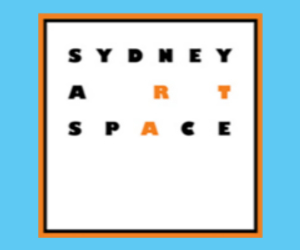 Northern Beaches People
I NEED YOUR STORIES PLEASE!
As promised I'm launching a website to collate our case for better buses on the northern beaches and present it to government and the media.
As I'd like to make an impact with a credible information plus story sharing place on the web would you please take a moment to email me your experience so far with the new service. Let me know your name, age if willing and location and what the difference it has made negative (or positive). Give me as much detail as you can to
betterbusesforthebeaches@gmail.com
.
As per this photo I would like to quote you so please let me know if you would rather remain anonymous. PLEASE share this information - let's mobilise and make this count people!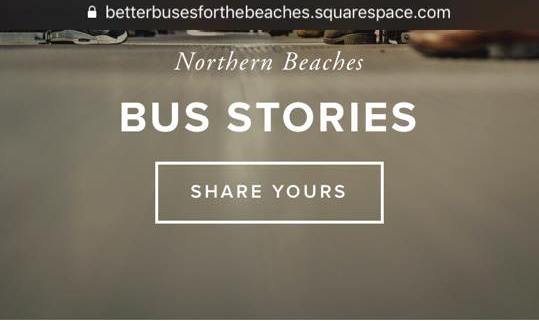 Basketball Camps and competitions 2018
MWBA Basketball Camp in the Holidays
January 22,23,24th January 9.30am-12.30pm
Great coaches, for ages five – fourteen years
Cost is $90 bookings at the link below:
Pink ball for girls only ages 5-12 years
Coaching with Manly Representative female players
On Saturdays 2.30-3.30pm starting February 10th for 8 weeks
Cost is $90 bookings at the link below:
Potter League Basketball Competitions starting in March
Year 1 and 2 mixed on Tuesdays 4-6pm
Year 3 and 4 boys on Tuesdays 4-6pm
Year 3 and 4 girls on Saturdays 1.30-5pm
Year 5 and 6 girls on Saturdays 1.30-5pm
Year 4 and 5 boys on Saturdays 1.30-5pm
Year 6 and 7 boys on Saturdays 1.30-5pm
For bookings see the link below:
The Magic of a Muddy Puddle – Scheyville National Park
Published on 16 Dec 2017: By BIBY
This footage was collected across two visits to Scheyville National Park (NSW) in October 2017. On both occasions the weather was particularly warm and springtime in the Sydney region had been dryer than usual. Nonetheless, the usual reedy dams were still a good source of water. The dam shown in the first photo is part of Longneck Creek, although we haven't yet seen a consistent flow. Instead there appears to be mostly dry gullies between a few waterholes. Yet this availability of water and mix of habitats (stands of dry eucalypt forest, open woodland and grassland) create a birdy wonderland. Our October trips were especially delightful with bird counts around 60 species (across 2km of easy walking) each time.
What was especially interesting in the location pictured was the way birds were drawn to a small gully. When we followed them to see what the fuss was about we were surprised to see a fairly unappealing puddle (which was even smaller and muddier on the second visit). While we have witnessed similar puddle use in Brisbane Water National Park (see
https://youtu.be/6eal-A5nkpg
) it was more understandable given an almost dry creek bed. At Scheyville National Park the birds had that large less-muddy waterhole only metres away. But the Scheyville puddle had two important features – it was shallow and hidden away (due to clay walls of the gully and vegetation). Here the small birds could drink and bathe with less worry about predators (e.g. raptors).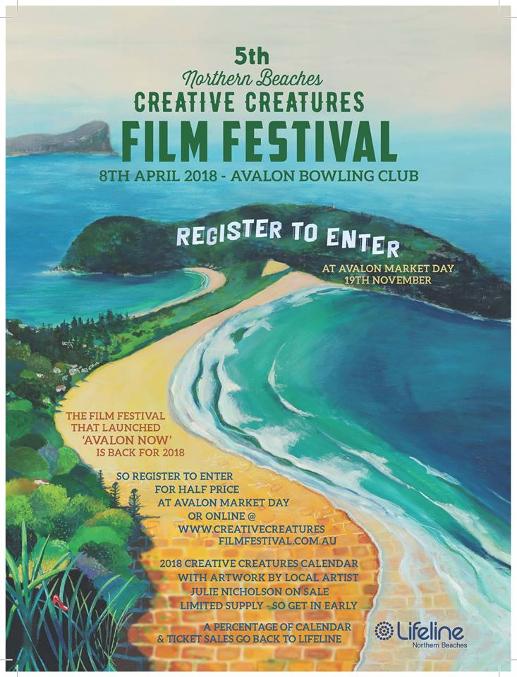 Licence changes for learner and P-plate drivers
By Transport for NSW
From 20 November 2017, important changes are being made to the Graduated Licensing Scheme to improve the safety of young drivers on our roads.
New licence holders
From Monday 20 November 2017, new licence holders must complete the following steps to progress from a learner to a full licence:

Current licence holders
Transitional arrangements apply to drivers who obtained their Learner, P1 and P2 licence before 20 November 2017. Find more detailed information in our
FAQs
.
P1 drivers who held a P1 licence before Monday 20 November 2017
Once you have held your P1 licence for 12 months, you will be required to complete the Hazard Perception Test to progress to a P2 licence.




Once you progress to a P2 licence, if you receive a suspension for unsafe driving behaviour, you must stay on your P2 licence for an extra 6 months.




You will not need to complete the Driver Qualification Test to graduate from a P2 licence to a full licence.



P2 drivers who held a P2 licence before Monday 20 November 2017
Once you have held your P2 licence for 24 months, you will be required to complete the Driver Qualification Test to graduate to a full licence.




You will not be subject to the 6 month tenure extension if you receive a suspension for unsafe driving behaviour.



P2 drivers who renew their licence on or after Monday 20 November 2017 will not have to complete the Driver Qualification Test to progress to a full licence, but will be subjected to the new tenure extension if they receive a suspension due to unsafe driving behaviour.
Learner drivers who held a learner licence before Monday 20 November 2017
You must successfully complete the Hazard Perception Test before taking a driving test.



To be eligible for the Hazard Perception Test:
Learners under the age of 25 must have held their licence for at least 10 months.




Learners over the age of 25 are not required to have held their Learner licence for 10 months.



Once you have held your learner licence for 12 months and successfully completed the Hazard Perception Test, you must pass a driving test to progress to a P1 licence.




Once you progress to a P2 licence, if you receive a suspension for unsafe driving behaviour, you must stay on your licence for an extra 6 months.




You will not need to complete the Driver Qualification Test to graduate from a P2 licence to a full licence.



Safer limits build confidence
Special licence conditions apply for young drivers within NSW. These include speed restrictions, passenger numbers, vehicle types and laws against using mobile phones. The conditions and restrictions that apply to learner or provisional licence holders do not change when they travel outside NSW. You might also have other licence conditions, such as wearing spectacles or contact lenses when driving.
Watch your speed
Learner and provisional P1 drivers must not drive faster than 90 km/h




Provisional P2 drivers must not drive faster than 100 km/h




Learner or provisional drivers who speed by more than 30km/h over the limit face immediate suspension and licence confiscation by police




Learner and P1 drivers penalised for speeding (four demerit points) will lose their licence for at least three months




P2 drivers will lose their licence for at least three months if they are penalised twice for speeding



Vehicle restriction laws
P1 and P2 drivers are banned from driving high-performance vehicles that have:
Power to tare mass ratios of greater than 130kW per tonne or,




Modified engines that need to be approved by an engineer or,




Other high performance classifications



Passenger limits for P1 and P2 drivers
P1 drivers under 25 are not permitted to drive with more than one passenger under 21 between the hours of 11pm and 5am. P1 or P2 drivers who are issued with a new licence after a period of being disqualified from driving, will for 12 months only be allowed to carry one passenger.
Zero blood alcohol
All learner and provisional drivers must have a zero blood alcohol limit. Learner and provisional licence holders cannot consume any alcohol before driving. If you have a big night out, you may still be over the zero limit the next day.
Mobile phones
Learner, P1 and P2 drivers must know the rules on mobile phone use. Learner, P1 and P2 licence holders must not use a mobile phone at all while driving. This includes phones in the hands-free mode, with the loud speaker operating or sending text messages. Learner, P1 and P2 licence holders must be parked out of the line of traffic to use a mobile phone in any way.
Learner and P1 drivers and riders penalised for illegally using a mobile phone (four demerit points) will exceed their demerit point threshold and face a three-month licence suspension.
P2 licence holders will have three demerit points remaining if they are penalised for illegally using a mobile phone.
Towing
Learner drivers must not tow a trailer or any other vehicle and are not permitted to drive any vehicle that is being towed. P1 drivers must not drive a vehicle that is towing any other vehicle with unladen mass of more than 250kg. P1 drivers can tow trailers either loaded or unloaded, however the unladen mass of the trailer itself (excluding the load) must not be over 250 kilograms and they must display a P plate on the back of the trailer while towing.
Seatbelts
Learner, P1 and P2 drivers can only drive a vehicle that has a seatbelt fitted to the driver's seat. You cannot carry more passengers than there are passenger seatbelts fitted to the vehicle and all occupants must wear the seatbelts correctly when travelling.
Automatic vehicles
P1 licence holders who passed their driving test in an automatic vehicle (including vehicles with an automatic clutch actuator) will be restricted to driving automatics. This condition remains until you are issued with a provisional P2 or unrestricted licence. To remove the condition earlier, you must pass a driving test in a manual vehicle.
Displaying L and P plates
All learner and provisional drivers must clearly display their L and P plates on the front and back of the outside of the vehicle – the letters must not be hidden. Learner drivers can have their licence suspended if they drive unsupervised.
Driving and riding in other states
NSW learner, P1 and P2 drivers and riders must obey the same licence conditions and restrictions (as listed above) that apply to them in NSW when they drive or ride in other states or territories in Australia.
This 'home conditions' rule also applies to novice drivers and riders around Australia when they drive or ride in other states or territories.
Nominations Open For 2018 Australian Surfing Awards Incorporating The Hall Of Fame
Nominations are now open for the 2018 Australian Surfing Awards incorporating the Hall of Fame.
For the first time since 2011, Surfing Australia's night of nights will be held on the Gold Coast on Tuesday March 6th at QT Surfers Paradise.
Tourism and Events Queensland Chief Executive Officer Leanne Coddington said the Australian Surfing Awards' return to the Gold Coast was fantastic news for the tourism region.
"We look forward to hosting more than 350 guests as part of the awards ceremony, many of whom are prominent Australian surfing identities, including past, present and future world champions," Ms Coddington said.
"Not only will these elite athletes be recognised for their commitment to the sport of surfing, they will also have an opportunity to experience the Gold Coast's famous beaches and other tourism offerings first-hand.
"Alongside the World Surf League Awards, Quiksilver Pro and Roxy Pro, taking place on the Gold Coast next March, the Australian Surfing Awards will reinforce the Gold Coast's place as a world-class surfing destination."
World Surf League (WSL) competitor Matt Wilkinson and 2016 WSL Women's World Champion Tyler Wright took the honours last year for the Male and Female Surfer of the Year awards, while Peter Crawford became the 39th inductee into the Hall of Fame.
"We're pleased to be bringing the Australian Surfing Awards incorporating the Hall of Fame to the Gold Coast for the next two years," said Surfing Australia CEO Andrew Stark.
"In celebrating the past and present surfing champions of Australia, it's important that we move the prestigious awards night to iconic surfing regions across the nation following successful years in Newcastle and in Sydney."
'We also thank Tourism and Events Queensland and our valued partners for their support of the annual Australian Surfing Awards."
Other awards to be presented on the night will be:
MALE SURFER OF THE YEAR
FEMALE SURFER OF THE YEAR
RISING STARS (MALE & FEMALE)
MILWAUKEE HEAVY WATER AWARD
ASB GREATER GOOD AWARD
PETER TROY LIFESTYLE AWARD
SURF CULTURE AWARD
SIMON ANDERSON CLUB AWARD
NIKON SURF VIDEO OF THE YEAR
NIKON SURF PHOTO OF THE YEAR
AUSTRALIAN SURFING HALL OF FAME INDUCTEE
The Milwaukee Heavy Water Award winner will receive $2,000 and a Milwaukee tool pack valued at $1,849.
The winners of the Nikon Surf Photo of the Year and Nikon Surf Video of the Year will each receive a brand-new, top-of-the-line Nikon D850 and NIKKOR AF-S 24-120mm f/4G ED VR lens – valued at $6,800.
World renowned Surf Journalist Nick Carroll continues in the role of Curator of the Australian Surfing Awards incorporating the Hall of Fame.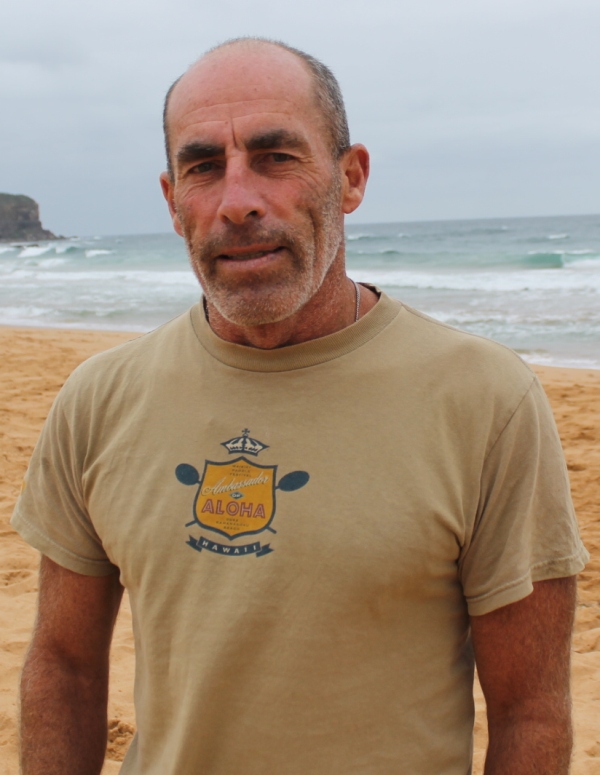 Operated with the support of Tourism and Events Queensland, the Australian Surfing Awards is renowned for recognising the best in surfing talent.
NOTE: Nominations close Monday January 8th, 2018.
The Australian Surfing Awards incorporating the Hall of Fame is proudly supported by Tourism and Events Queensland, QT Gold Coast, the Australian Sports Commission, Nikon, Milwaukee, nudie, Australasian Surf Business Magazine, XXXX Summer Bright Lager and DrinkWise.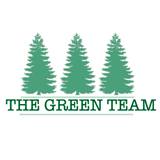 The Green Team
Profile
This Youth-run, volunteer-based environment initiative has been attracting high praise from the founders of Living Ocean as much as other local environment groups recently.
Creating Beach Cleans events, starting their own, sustainability days - 'action speaks louder than words' ethos is at the core of this group.
Youth Source: Northern Sydney Region
A directory of services and resources relevant to young people and those who work, play and live alongside them.
Aboriginal,
Accommodation,
Alcohol & Other Drugs,
Community Service,
Counselling,
Disability,
Education & Training,
Emergency Information,
Employment,
Financial,
Gambling,
General Health & Wellbeing
Government Agency,
Hospital & GP,
Legal & Justice,
Library
Mental Health,
Multicultural,
Nutrition & Eating Disorders,
Parenting
Relationships,
Sexual Health,
University,
Youth Centre
Long Reef Walks 2018 Season
If you'd like to join us on a walk please contact me a couple of weeks before the walk date to make a booking. FREE GUIDED WALKS of Long Reef Aquatic Reserve with NSW Department of Industry & Investment Fishcare Volunteers will be held on the following date:
Sunday 14 January 2018 1:00pm – 3:00pm
Sunday 18 February 2018 4:00pm – 6:00pm
Sunday 18 March 2018 3:00pm – 5:00pm
Sunday 15 April 2018 1:00pm – 3:00pm
~ Walks are held subject to weather conditions ~
Bookings are preferred.
Phil Colman, who keeps us updated on the Fishcare Volunteer Walks, has said, when sending in these monthly dates for the new season walks;
"I am only too happy to take individuals or small groups of senior school students out when I might be able to help them with their studies, give them possible projects or whatever.
Keep in mind that I am totally dictated to by tides, but am retired and basically available at any time. I am not, by the way, looking for payment. If I can steer someone in the direction of marine study, I'm paid enough!"
Sync Your Breathing with this - to help you Relax
Morning Star Tapestry To Shine In France
December 13, 2017: Media Release - Senator the Hon Mitch Fifield MP,
Minister for Communications,

Minister for the Arts ,

Manager of Government Business in the Senate and

The Hon Dan Tehan MP,

Minister for Veterans' Affairs,

Minister for Defence Personnel,

Minister Assisting the Prime Minister for Cyber Security ,

Minister Assisting the Prime Minister for the Centenary of ANZAC
An Australian-made tapestry created to hang in the Sir John Monash Centre in France was cut from its loom today.
The Morning Star tapestry was designed by prominent Australian war artists Lyndell Brown and Charles Green and depicts winter dawn light illuminating a pathway through eucalypt trees and bush towards sunlight, with inset images of young soldiers departing for war.
The tapestry took close to 4,000 weaving hours to complete, with wool sourced from sustainable producers in Australia.
It will be permanently displayed in the Sir John Monash Centre, which opens in Villers-Bretonneux, France in April 2018.
Minister for Veterans' Affairs Dan Tehan said the tapestry was a moving tribute to the men and women who served on the Western Front.
"The Morning Star tapestry is a powerful tribute to the brave Anzacs who fought on the Western Front battlefields of the First World War," Mr Tehan said.
"It is also a clear demonstration of the extraordinary talent of Australian weavers who have undertaken thousands of hours of painstaking work to produce this meaningful artwork."
Minister for the Arts Mitch Fifield said the Morning Star tapestry was one of several projects to receive funding through the Anzac Centenary Arts and Culture Fund, which was part of the Australian Government's national Anzac Centenary program.
"The Anzac Centenary Arts and Culture Fund is providing $4 million over four years for arts and culture projects that contribute to the Anzac legacy," Mr Fifield said.
"The Morning Star tapestry will help visitors understand what Australians fought for and the places they kept in their hearts as they endured unimaginable hardship."
The Sir John Monash Centre will be the focal point of the Australian Remembrance Trail along the Western Front, which links First World War sites of significance to Australia, including museums, battlefields, memorials and cemeteries.
Entry to the Centre is free, and
bookings
are strongly encouraged for peak periods around Anzac Day, the Centenary of the Battle of Hamel and Remembrance Day 2018.
Morning Star: Artist Statement - Lyndell Brown and Charles Green
This tapestry seeks to evoke the experience of arrival at a war, and in particular of Australians at the Western Front. With them on their arrival were their memories of Australia and their departure from home. These are the subjects of the tapestry. This tapestry aims to evoke the soldiers' pathway from home to the Front, and emphasizes the incongruity between the Australia that they imagined as they journeyed further and further towards the Front. Just as the Centre provides both Australian and non-Australian visitors with an understanding of the impact of Australia's involvement on the Western Front through an engagement with the places in which the Australians fought and the experiences of those who were there, so this tapestry aims to communicate to non-Australians and to Australian pilgrims an understanding of the places for which the Australians fought and the imaginary spaces that they carried with them. We know this is the case: Charles Green's grandfather was one of those WW1 Australian soldiers at the Western Front, badly wounded and invalided on these precise battlefields, and we have his letters to home.
It therefore seems to us that it is absolutely essential, first, to evoke a mental place of Australian freedom and clear light; and, second, to evoke the sea-borne passage towards the soldiers' arrival at the Front. The tapestry emphasises the disjunction between the terrible experiences that the museum describes rather than repeats them. It seems to us very important to present images such as soldiers might have carried in their hearts and imaginations as they arrived at the Western Front. If the Centre had been located in Australia, we would have chosen the reverse, to evoke the Front.
There are two personal contexts that we offer to illuminate our work. Charles Green's grandfather served as an Australian soldier on the Western Front. He was gassed and lived the rest of his life as an invalid, as a deeply disturbed shadow. Although he died decades before Green was born, that WW1 tragedy was very present in his family and especially with his grandmother, by then a war widow. And interestingly, she spoke often about the soldiers' love of Sir John Monash, describing him to us with great devotion. Second, in 2007 we were Australia's Official War Artists, deployed into Iraq and Afghanistan for a period longer than any War Artist since the program was reinstituted in 1996, and during those deployments we spent all our time amongst soldiers on active duty, surprised by their complete support for war artists and humbled by their sense of public service. Ever since, our art has been dominated by reflections on the aftermath of war and the survival of the past into the present.
The overall image is dawn light during winter illuminating a pathway through eucalypt trees and bush towards sunlight. The inset images are a combination of departures to war by ship from Australia punctuated by visual comments (snaps of these young men, those who were about to enlist). We have deliberately chosen to make these images almost monochromatic—very tonal with a subtle but definite minimum of colour—since it seems to us, counter-intuitive though that seems, that the weavers at ATW have repeatedly demonstrated enormous, subtle virtuosity in translating very tonal images with precise grey ranges into tapestry (we are thinking of the remarkable Brook Andrew and David Noonan commissions of recent years).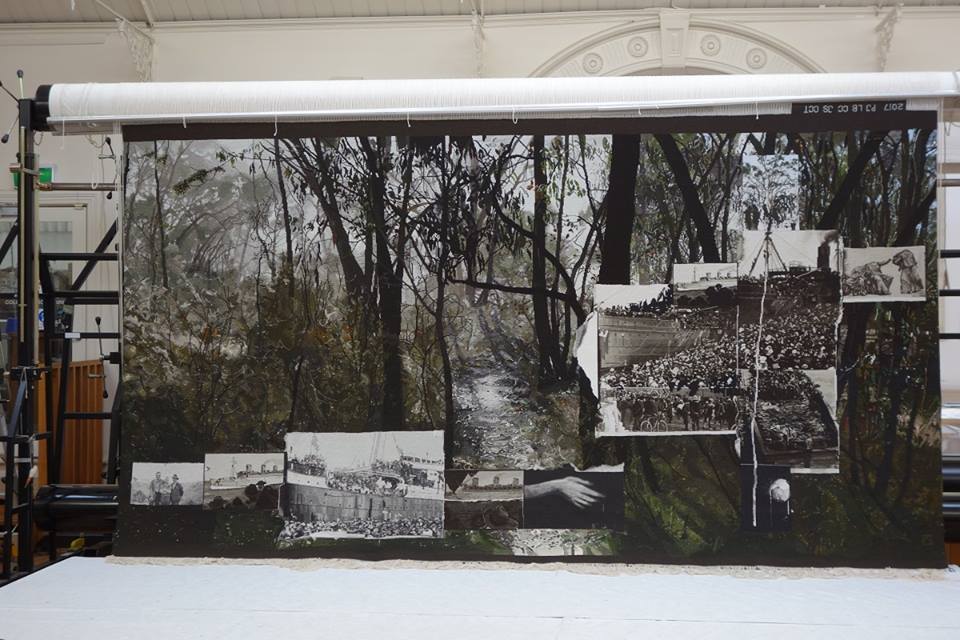 Telescopes team up to study giant galaxy
December 12, 2017: International Centre for Radio Astronomy Research

Astronomers have used two Australian radio telescopes and several optical telescopes to study complex mechanisms that are fuelling jets of material blasting away from a black hole 55 million times more massive than the Sun.
In research published today, the international team of scientists used the telescopes to observe a nearby radio galaxy known as Centaurus A.
"As the closest radio galaxy to Earth, Centaurus A is the perfect 'cosmic laboratory' to study the physical processes responsible for moving material and energy away from the galaxy's core," said Dr Ben McKinley from the International Centre for Radio Astronomy Research (ICRAR) and Curtin University in Perth, Western Australia.
Centaurus A is 12 million light-years away from Earth -- just down the road in astronomical terms -- and is a popular target for amateur and professional astronomers in the Southern Hemisphere due to its size, elegant dust lanes, and prominent plumes of material.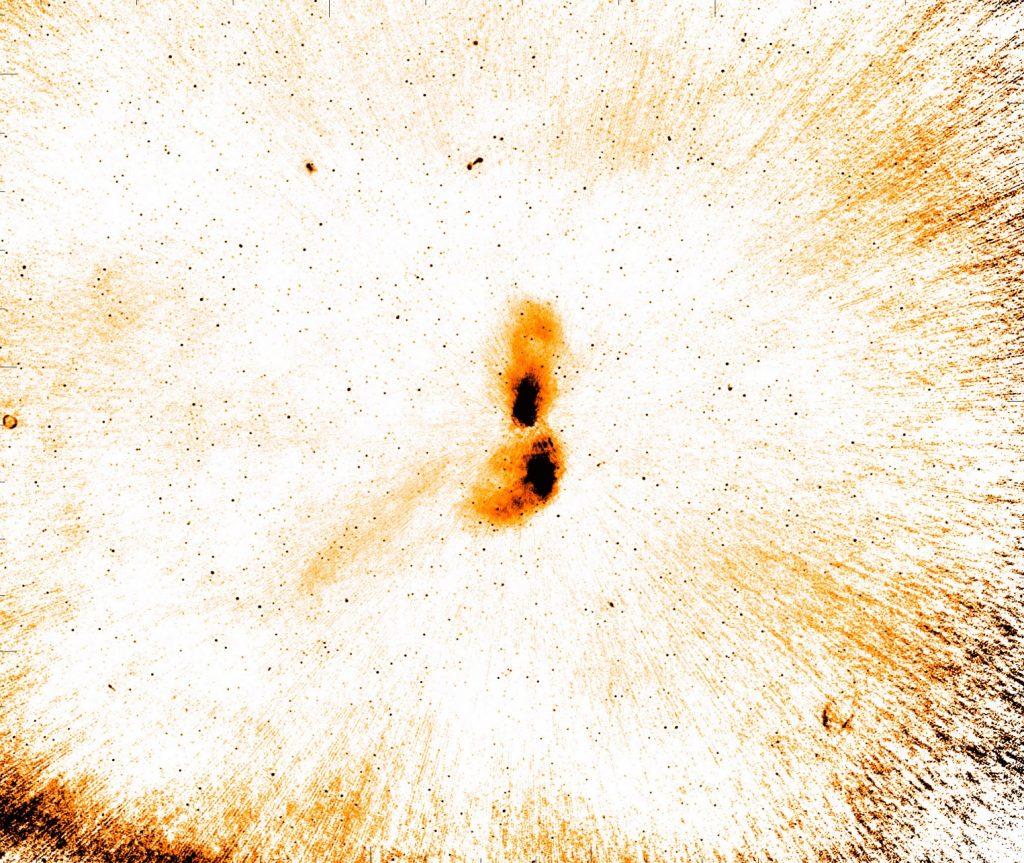 The giant radio galaxy Centaurus A as observed by the Murchison Widefield Array telescope. Credit ICRAR/Curtin.

"Being so close to Earth and so big actually makes studying this galaxy a real challenge because most of the telescopes capable of resolving the detail we need for this type of work have fields of view that are smaller than the area of sky Centaurus A takes up," said Dr McKinley.
"We used the Murchison Widefield Array (MWA) and Parkes -- these radio telescopes both have large fields of view, allowing them to image a large portion of sky and see all of Centaurus A at once. The MWA also has superb sensitivity allowing the large-scale structure of Centaurus A to be imaged in great detail," he said.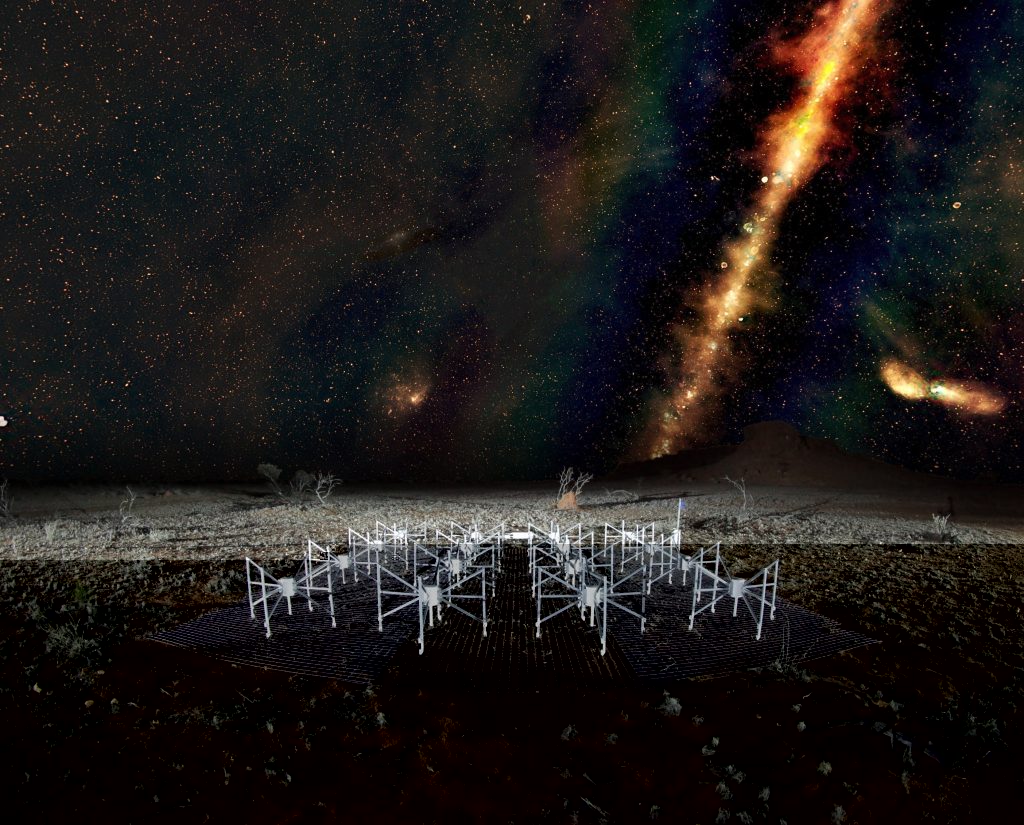 A 'radio colour' view of the sky above a 'tile' of the Murchison Widefield Array radio telescope, located in outback Western Australia. The Milky Way is visible as a band across the sky and the dots beyond are some of the 300,000 galaxies observed by the telescope for the GLEAM survey. The Centaurus A radio galaxy is visible to the right of the image. Red indicates the lowest frequencies, green the middle frequencies and blue the highest frequencies. Credit: Radio image by Natasha Hurley-Walker (ICRAR/Curtin) and the GLEAM Team. MWA tile and landscape by Dr John Goldsmith / Celestial Visions.

The MWA is a low frequency radio telescope located at the Murchison Radio-astronomy Observatory in Western Australia's Mid West, operated by Curtin University on behalf of an international consortium. The Parkes Observatory is 64-metre radio telescope commonly known as "the Dish" located in New South Wales and operated by CSIRO.
Observations from several optical telescopes were also used for this work -- the Magellan Telescope in Chile, Terroux Observatory in Canberra, and High View Observatory in Auckland.
"If we can figure out what's going in Centaurus A, we can apply this knowledge to our theories and simulations for how galaxies evolve throughout the entire Universe," said co-author Professor Steven Tingay from Curtin University and ICRAR.
"As well as the plasma that's fuelling the large plumes of material the galaxy is famous for, we found evidence of a galactic wind that's never been seen -- this is basically a high speed stream of particles moving away from the galaxy's core, taking energy and material with it as it impacts the surrounding environment," he said.
By comparing the radio and optical observations of the galaxy the team also found evidence that stars belonging to Centaurus A existed further out than previously thought and were possibly being affected by the winds and jets emanating from the galaxy.
B. McKinley, S. J. Tingay, E. Carretti, S. Ellis, J. Bland-Hawthorn, R. Morganti, J. Line, M. McDonald, S. Veilleux, R. Wahl Olsen, M. Sidonio, R. Ekers, A. R. Offringa, P. Procopio, B. Pindor, R. B. Wayth, N. Hurley-Walker, G. Bernardi, B.M. Gaensler, M. Haverkorn, M. Kesteven, S. Poppi, L. Staveley-Smith.
The jet/wind outflow in Centaurus A: a local laboratory for AGN feedback.
Monthly Notices of the Royal Astronomical Society, 2017; DOI:
10.1093/mnras/stx2890
Floating Sculpture Of Heritage Escalators Unveiled At Wynyard
December 2017: By University of Sydney
Public art project evokes past histories and future journeys
University of Sydney lecturer, artist and sculptor Chris Fox has unveiled a major site-specific installation suspended from the ceiling above a bank of escalators inside Wynyard Station in Sydney's CBD.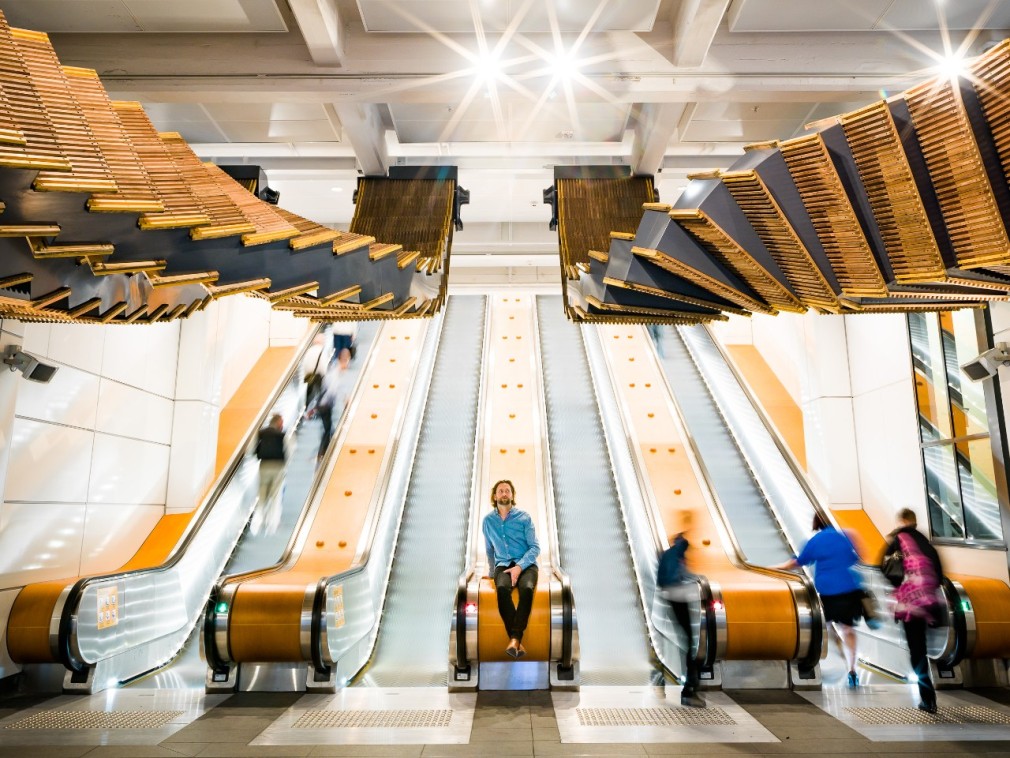 Chris Fox (centre) with his new installation Interloop at Wynyard Station. Photo: Josh Raymond.
The historic wooden escalators that served Sydney commuters at Wynyard Station for more than eight decades were removed this year. Now the iconic timber-structure has been reborn as part of a five-tonne floating sculpture titled Interloop.
Chris Fox, a senior lecturer in art processes and architecture in the Sydney School of Architecture, Design and Planning commented: "Connecting yesterday and tomorrow, 'Interloop' interrogates the conceptual and material boundaries between art and architecture. It is a physical re-interpretation of the historic wooden-stepped Wynyard escalators initially built in 1931, that re-purposes the hardwood from the heritage treads of now retired escalators, into a sculpture weighing over five tonnes."
The hovering sculpture at Wynyard loops together two pairs of reconfigured heritage escalators measuring more than 50 metres in length and incorporating 244 wooden escalator treads and 4 escalator combs.
Taking six months to design and engineer, the sculpture took 12 weeks to fabricate with over a kilometre of welding, before an intensive 48-hour installation period. Interloop is built from high strength marine grade aluminium and suspended via new steel beams installed into Wynyard Station. The wooden treads from the original escalators have been refastened to the accordion like aluminium surface.
Interloop floats above the heads of commuters as they travel on the escalators linking York Street to the main concourse level of Wynyard Station.
With the re-purposing of the wooden treads the sculpture aims to evoke memories of passengers and modes of travel from the past while conjuring complimentary ideas of journey and travel, start and finish, here and there, as well as past and future.
Chris Fox's past works have playfully explored the technical and conceptual grammar of architecture and construction by altering sites through installation, object and drawing. He has exhibited in numerous solo, group and collaborative exhibitions in Australia, the USA and Europe, with an established sculptural practice of large-scale public and private commissioned artworks. Chris has recently completed a Master of Fine Arts at Sydney College of the Arts.
Oceans Book Launches At Critical Time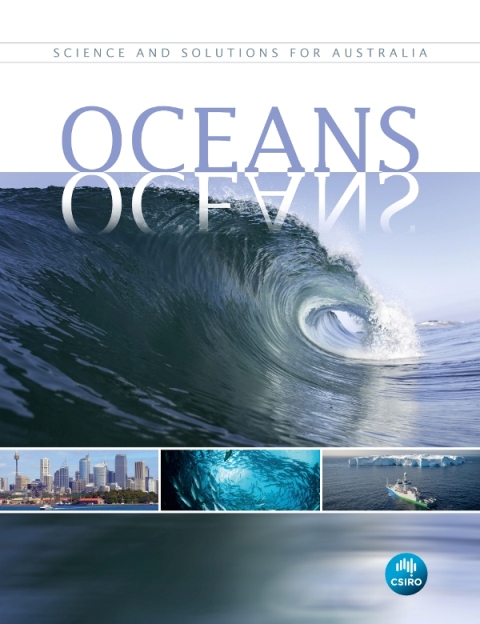 CSIRO has launched
Oceans: Science and Solutions for Australia
(Oceans), a book bringing together the latest science to explain the crucial role oceans play in the lives of all Australians.
CSIRO Oceans and Atmosphere Director Dr Tony Worby said Australia faced several opportunities and challenges, with three of the world's four major oceans in its marine estate.
"Australia's oceans cover almost 14 million square kilometres, nearly twice the area of our land, and hold the key to our climate, weather, economy, international security, and social well-being," Dr Worby said.
"It is important that we strike a balance between our national economic and resource requirements, while ensuring long term sustainability of our marine estate and this is key research focus for CSIRO and the Australian marine science community.
"Our oceans do the heavy lifting with respect to carbon dioxide and heat absorption and their capacity to continue to do these things is one of many areas we are focused on through our climate research.
"The effects of ocean warming can be seen already as tropical fish are found further south from warming coastal waters, cold water species decline in some regions, and coral bleaching becomes more frequent.
"There has never been a more important time to focus on marine research."
Oceans editor and CSIRO Chief Research Scientist Dr Bruce Mapstone said national and international collaboration was essential, with Australia having stewardship of the third largest marine estate in the world and the largest in the Southern Hemisphere.
"The book focuses on Australia's marine estate which includes the Indian, Pacific and Southern Oceans, however many of the topics covered have global relevance because of the interconnectedness of the world's oceans," Dr Mapstone said.
"Collaboration is the only way we can tackle the breadth of marine research Australia and the world need to fully understand our oceans.
"Indigenous coastal peoples have had cultural and livelihood connections with Australia's oceans for thousands of years and their knowledge is extremely valuable.
"Importantly, this book takes complex and detailed research and translates it into clear English that can be understood by policy makers and just as importantly students, some of whom are Australia's future marine scientists."
Oceans: Science and Solutions for Australia has been authored by scientists from CSIRO and other Australian research agencies and is available for free download:
Oceans [PDF 21.5MB]
or to order a hardcopy through CSIRO Publishing visit:
Oceans.
Christmas Lights And Stamps 2017
Each year,
Australia Post
release Christmas stamps that celebrate the Christmas holiday as we know it in Australia today, spanning both traditional and secular themes.
The two traditional designs from the Christmas 2017 stamp issue each feature a painting of the Madonna and Child projected onto the façade of St Mary's Cathedral, Sydney
. Every Christmas since 2010, the cathedral has been host to the Lights of Christmas, a digital animated light and sound display that illuminates the church with themes of peace, joy and goodwill. This public event, by AGB Events, has proved very popular, and in 2016 attracted a crowd of around 300,000 people. The stamps were designed by Andrew Hogg Design.
The three secular-themed stamps were designed by Jo Muré of the Australia Post Design Studio. The bright and graphic imagery also presents the themes of joy and goodwill, via carefully wrapped gifts, cheerful chiming bells and a star-spangled Christmas tree.
The Stamps
The 65c Christmas-card-rate stamp shows a projection from the 2013 Lights of Christmas display.
The painting is a copy of a now lost work by Italian artist Roberto Ferruzzi (1853–1934).
The much loved original painting, known as the
Madonnina
or the
Madonna of the Streets
, was awarded a major prize at the 1897 Venice Biennale. Often reproduced as a devotional image, it survives in countless copies.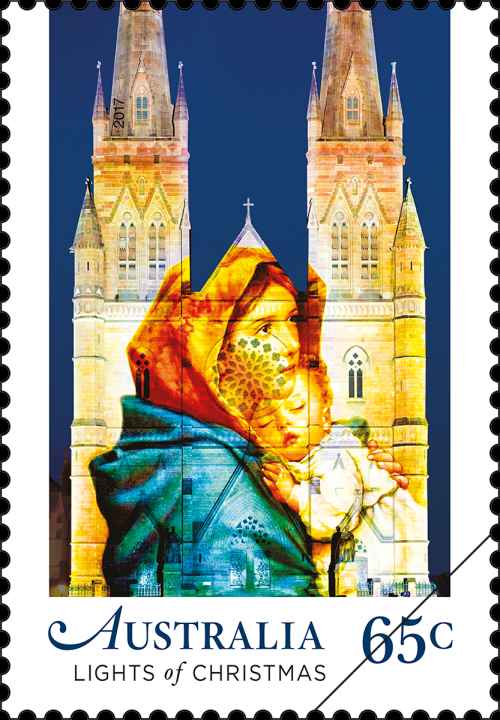 $2.30 Small Cowper Madonna
The $2.30 international-rate stamp shows the Small Cowper Madonna by Renaissance artist Raphael (1483–1520). This work, projected onto the cathedral in 2014, was painted in oil on panel around 1505. The painting is in the collection of the National Gallery of Art, Washington DC, USA. Another Renaissance artist, Carlo Crivelli (ca. 1430–1495), painted the Madonna and Child on the minisheet. Painted in tempera on panel ca. 1482–3, this work is now in the Accademia Carrara in Bergamo, Italy.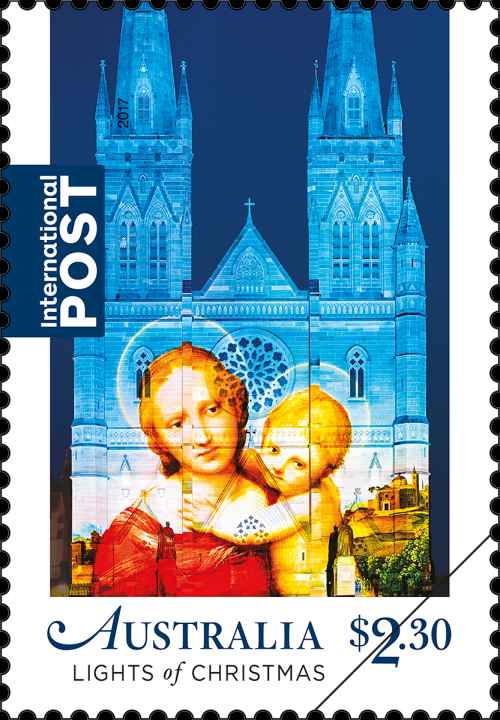 This Christmas-card-rate stamp features a graphic illustration of a shiny star-spangled Christmas tree.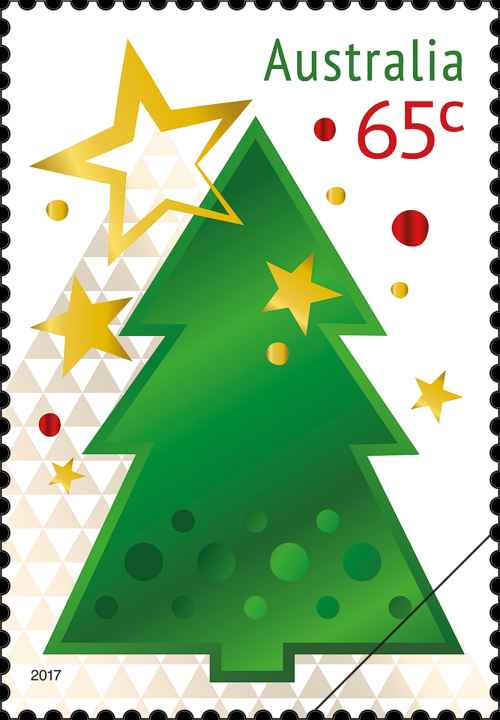 This Christmas-card-rate stamp features a graphic illustration of bow-topped Christmas gifts.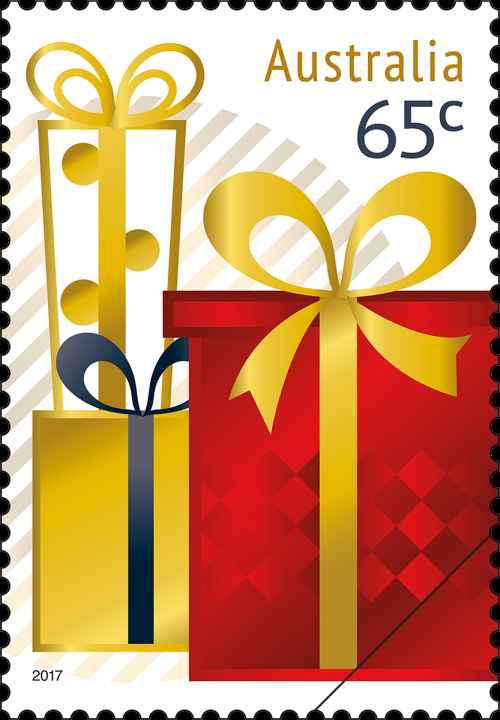 This international-Christmas-card-rate stamp features chiming festive bells.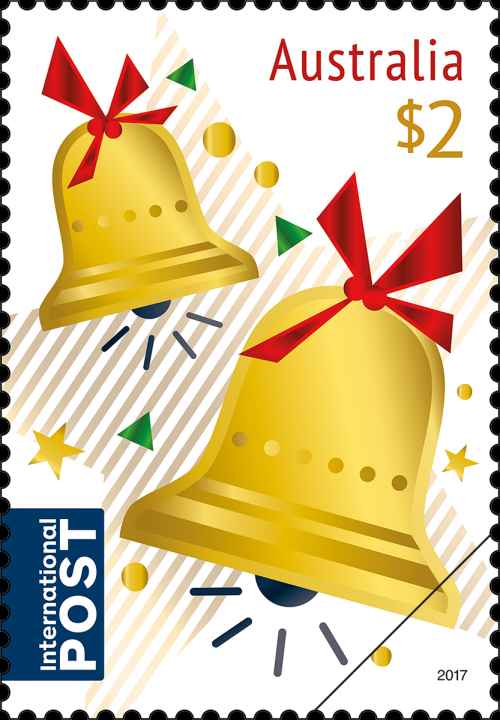 The Lights Of Christmas
Celebrate the season at Sydney's most popular Christmas lights show
Join us at the annual
Lights of Christmas
at St Mary's Cathedral Square, in the heart of Sydney's CBD, for a spectacular free sound and light show
every night from Wednesday 6 December until Christmas Day 2017.
Choirs will sing Christmas carols from 7.30pm
, and the
new sound and light show celebrating the season of peace, joy and goodwill
will illuminate the huge 75m façade of St Mary's Cathedral
at 8.30pm and continue through until midnight.
Lights of Christmas
, created by AGB Events is the Christmas celebration that brings Sydney-siders and tourists flocking to Cathedral Square, Sydney each December.
In its eighth year in 2017
, the
Lights of Christmas
will once again illuminate the huge 75m façade of St Mary's Cathedral and light up the forecourt precinct with a free sound and light show, storytelling the themes of Christmas.
AGB Events is proud that the Lights of Christmas continues to capture the imagination of adults and children alike and is now firmly Sydney's most popular Christmas lights show.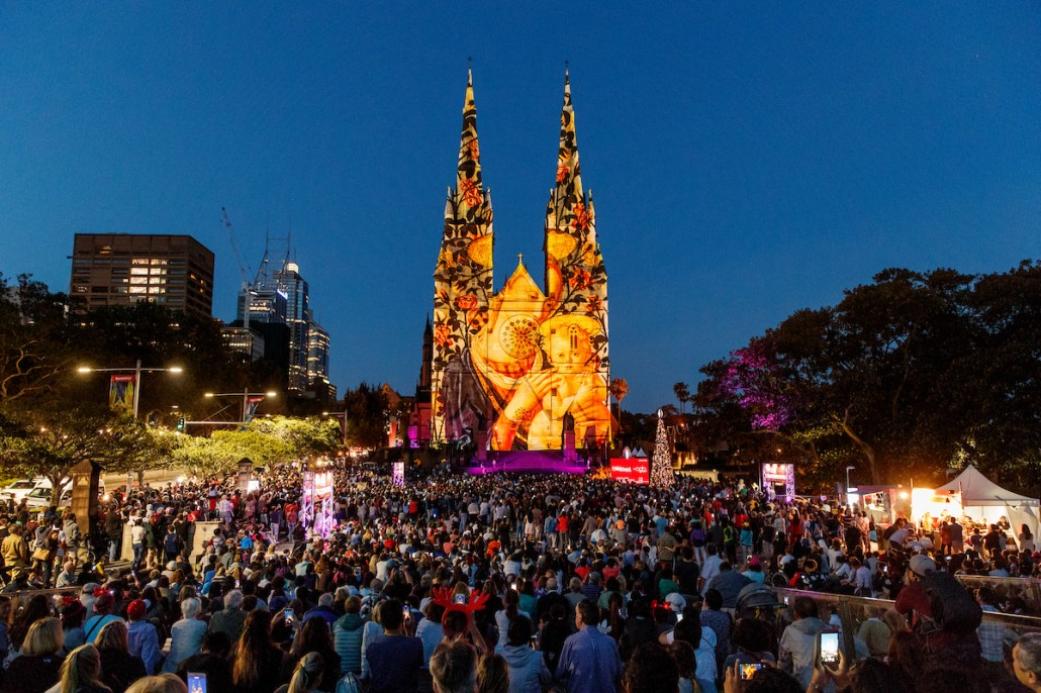 Lights of Christmas - photo courtesy AGB, Lights of Christmas.

How To Claim The Active Kids Rebate
November 20, 2017: NSW Government
From 31 January 2018, parents and carers of school-aged children enrolled in an approved sport or fitness activity can receive a $100 voucher to cover registration and participation costs for that calendar year.
Parents will be able to apply for and download their vouchers from the Service NSW website from the end of January.
Treasurer Dominic Perrottet said the rebate would help to ease financial pressure on families.
"Our hope is that parents take advantage of this rebate and enrol their children in their preferred sport."
Each child is eligible to receive one voucher every year for the next four years.
The program supports the Premier's Priority to reduce childhood overweight and obesity by increasing participation in sport and changing physical activity behaviours of children and young people in NSW.
The new Active Kids Rebate Guidelines explain how families can receive a $100 rebate for their child's sporting activities from 31 January 2018.
Commencing 31 January 2018
The NSW Government will allocate $207 million over four years to establish Active Kids. Active Kids is a program to help NSW families meet the cost of getting their kids into sport and active fitness and recreation activities.
The NSW Government will provide a $100 voucher to parents/guardians of school enrolled children. The $100 voucher can be used for registration and participation costs for sport and fitness activities.
The initiative aims to reduce barriers to participation and help change the physical activity behaviours of children and young people in NSW.
Who is eligible to claim the voucher?
Every child (4.5 - 18 years' old) enrolled in school from Kindergarten to Year 12 will be eligible for an Active Kids Voucher.
This includes those who are home-schooled or enrolled in secondary school education at TAFE NSW.
It will not be means tested and one voucher will be available for every child in the family annually over the next four years.
There will be no limits on the number of applications per family, as long as every child is enrolled in school.
How long are vouchers valid?
Vouchers provided are valid for redemption during the current calendar year activity program (
Year 1 will commence from 31 January and expire on 31 December 2018)
. Vouchers shall expire at the end of the calendar year.
2019 vouchers and beyond will commence from 1 January each year and expire on 31 December.
No availability exists for retrospective redemption of vouchers.
Vouchers are available for redemption once only for the nominated registered season or term of activity.
What can the voucher be used for?
The voucher can be used for registration or membership fees for structured activities of no less than eight weeks' duration that provide a moderate to vigorous level of physical activity, for example:
sporting pursuits




swimming lessons




structured fitness program




outdoor education programs




approved active recreation (dance etc)




equipment ordinarily provided by the provider on registration for competition.



Physical activity is defined as movement involving large muscles (e.g. running, swimming, aerobic activity). Physical activity must be planned, structured and involve repetitive bodily movement which improves or maintains physical fitness.
The vouchers will be redeemable through approved sport, fitness and physical activity providers upon registration.
Please note that vouchers cannot be split between multiple clubs or registrations, and therefore you may not be able to claim the full $100.
What can't the voucher be used for?
Individual items (such as jerseys, socks, boots, etc.) that would usually be purchased from a retailer and paid for by the individual as part of participating in the activity separate to any membership or registration fees charged by the provider.
How do you download a voucher?
From 31 January 2018, parents/guardians/carers with legal responsibility of an eligible child resident in NSW will be able to download a voucher from an online platform. The platform will be run by Service NSW and can be accessed
through this website
.
When will the program be introduced?
From 31 January 2018 families will be able to claim their voucher/s.
What happens if my child lives outside NSW?
To be eligible for a voucher, each child must reside in NSW.
The club or activity provider where the child registers must also be located and operating in NSW.
Some examples are:
My child lives in NSW and plays in a NSW club – the child is eligible to claim a voucher
My child lives in QLD and plays in a NSW club – the child is ineligible to claim a voucher
My child lives in NSW, goes to school in VIC – the child is eligible to claim a voucher
My child lives in NSW but plays in a local club located in VIC – the child is eligible to claim a voucher but cannot use the voucher at a club operating outside NSW.
Where can I get more information?
An Active Kids enquiry line and email service will open soon.
Parents/carers/guardians of children in rural or remote areas of NSW and/or children with disabilities who may not otherwise meet the above criteria may discuss their registration with the Office of Sport.
Moran Contemporary Photographic Prizes
The 2017 Moran Contemporary Photographic Prize has been deferred until early 2018.
The growth in interest in the Photographic Prize is such that the Moran Arts Foundation wants to recognise photography as an art form in its own right and give the artists the profile they deserve.
About the Moran Contemporary Photographic Prize
Established in 2007, the Moran Contemporary Photographic Prize (MCPP) is a national competition that awards and promotes Australian contemporary photography and excellence in all forms of still based artwork.
The MCPP invites photographers to interpret 'Contemporary Life in Australia' with an emphasis on Australians going about their day-to-day life. We aim to encourage the production of photographs taken in Australia, by Australians, that reflects the diversity, multiculturalism and uniqueness of life, no matter where you live in Australia.
There are many ways to interpret this brief, but we are after your perspective on contemporary Australian society, your life, your dreams, your abilities, your inabilities, your mates, your loves. We want the good, the bad, the ugly, the beautiful and the everyday. Entries are NOT restricted to portraits.
Currently with an annual first prize of fifty thousand dollars ($50,000), the Prize is an important part of Australia's Arts calendar. The Moran Prize is acquisitive and the winning photograph(s) immediately becomes the property of the Moran Arts Foundation, to be held and exhibited permanently as part of the Moran Arts Foundation Collection.
Open Section - $80,000 in prize money with the winner awarded $50,000. All 30 finalists will each receive $1,000.
Secondary School Students, Year 11 to 12 - The winner is awarded $5,000 and their school is awarded $5,000 for the development of arts at the school;
Secondary School Students, Years 9 to 10 - The winner is awarded $3,000 and their school is awarded $3,000 for the development of arts at the school;
Secondary School Students, Years 7 to 8 - The winner is awarded $2,000 and their school is awarded $2,000 for the development of arts at the school;
Primary School Student Category, Kindergarten to Year 6 - A digital camera will be awarded to 25 selected winners plus a certificate of merit.
2018 Moran Contemporary Photographic Prize
Entries open in January 2018
for the next Moran Contemporary Photographic Prize.
Photos taken from 1 Sep 2016
up until the entries close date (yet to be announced) will be valid for entry.
2018 Moran Contemporary Photographic Prize Judges
Cheryl Newman
Jon Jones