June 18 - 24, 2017: Issue 317

For you this week:
35th America's Cup Final Stage Begins - Pittwater's James Spithill focussed despite Day 1 dramas

6th Peninsula Community Of Schools Art Exhibition At Warriewood Square - Silent Auction now open

Pictures: Careel Bay Marina Winter Festival 2017: Owners Gordon "Bluey" and Anne-Marie Woolcott have shared their love of classic timber boats with the community again this year - great stalls, great food!
Aquatics:
Club Marine Pittwater To Paradise 2018 Regatta Entry Now Open
DIY Ideas
DIY Dolls House Or Garage Or Boatshed
-
In a few weeks the July school holidays commence (July 1 to 17) and little hands will want to do something creative.
Profile: Surf Collective www.surfcollective.com.au
Tired of looking like everyone else in the same branded gear everyone wears? Want to support a local business and local creators and businesses? Want to find something unique and further the development, or redevelopment of independent makers of Australian products? - then the Surf Collective is where you need to look. Read about their BHS project!
This week co-founder Mark Rannuci helps us share a small insight into a local business in the business of promoting others' business and giving us back access to so many great producers - all in one place!
God's Cricket Chorus (No Human Voices Or Instruments)
Want to hear something magical? Experimental director, composer and playwright Jim Wilson recorded the sound of crickets and then slowed down the recording, revealing something so amazing. The crickets sound like they are singing the most angelic chorus in perfect harmony. Though it sounds like human voices, everything you hear is the crickets themselves. There are two tracks, one is played at regular speed and the other is the slowed version. The singing you hear are the crickets only. No instruments or voices were added.
"The first time I heard it... I swore I was listening to the Vienna Boys Choir, or the Mormon Tabernacle choir. It has a four-part harmony it is a swaying choral panorama. No effects have been added of any kind except that they changed the speed of the tape. The sound is so haunting. I played it for Charlie Musselwhite and he looked at me as if I pulled a Leprechaun out of my pocket." Tom Waite.
Originally recorded by Jim Wilson and David Carson in 1992, Jim slowed down the original cricket song to match and mirror the lifespan of the average human being. The result is a work that induces an atmosphere of peace, serenity and healing, all courtesy of Mother Nature's Crickets.
2017 Anzac Day Ambassadors Program open
June 7, 2017: NSW Education

The 2017 Anzac Day Ambassadors Program is giving high school students the opportunity to visit key First World War battlegrounds.
Six high school students will travel to Lemnos in Greece and to Israel for the centenary of the Charge of the Fourth Light Horse Brigade at Beersheba.
To enter, simply submit a 1000-word essay which answers the following question: Why is the Centenary of Anzac is important for modern Australia and what lessons are learned from the Battle of Beersheba in 1917?
Minister for Veterans Affairs David Elliott said it was important to reflect on the great sacrifice that was made by Australian soldiers on foreign battlefields.
"This journey to key First World War battlegrounds, to retrace the steps of our Anzacs, is an opportunity for students to deepen their understanding of the events and contributions made by young men and women that shaped our nation a century ago," Mr Elliott said.
The two-week tour will leave Sydney on 24 October and return 5 November.
2017 HIF CLIP OF THE SEASON KICKS OFF AGAIN IN NSW
by Surfing NSW
NSW surfers will once again get the chance to hit the jackpot as part of the 2017 HIF Clip of the Season online competition.
The Clip of the Season will be open to surfers in Western Australia, Victoria, New South Wales and Queensland across surfing, longboarding, bodyboarding and stand-up paddle boarding. Entrants are required to submit a short clip of one wave being ridden at some point during the 2017 winter season.
At the end of the winter period, the top two entries – as selected by state judging panels – will progress to a national final, with the overall winner and runner-up to be decided by a public vote.
At the end of the winter period, the top two entries as selected by state judging panels will progress to a national final, with the overall winner and runner-up to be decided by a public vote. The national competition prize pool totals $8,000, an attractive driver for both aspiring and established surfers and filmers funding their passion for surfing.
Surfing NSW CEO, Luke Madden believes the constant swells that hits the coastline over winter will result in some impressive submissions from NSW boardriders.
"In 2016, NSW saw some of the best waves we've seen in decades and the entrants capitalised on it by gathering some incredible footage. We believe that surfers will be looking to lift the standard from June 1st when the event window opens."
Last year's National Winner filmer Belinda Le Grice (Western Australia) encourages all surfers to get involved this year.
"I spent my winnings on a surf coaching trip to Lombok with a friend for a week in April. We had a blast, great waves, met some great people and learnt heaps, and the best part, someone else was behind the lens."
"There's nothing to lose except maybe some time out of the water videoing someone else, but I find it pretty fun watching friends and family surf, especially with some of the great waves we have here in WA"
To enter all you have to do is send in a clip of a surfer riding a wave in NSW during the winter season (June 1st to August 31st) to ethan@surfingnsw.com.au
You can be a pro, an amateur, a grommet or a veteran, all we need to see is you riding the best wave this winter on your preferred craft.
The HIF Clip of the Season is presented by HIF Australia and supported by Surfing VIC, Surfing WA, Surfing NSW and Surfing QLD.
ABOUT THE HEALTH INSURANCE FUND OF AUSTRALIA (HIF): HIF is a not-for-profit, all-about-choice health fund, providing a better choice of more affordable health insurance options and the freedom to choose the health care providers you want. And that's why more and more people across the country are choosing to switch to HIF. See for yourself why HIF's range of great-value Extras and Hospital cover options is so popular. Visit hif.com.au and use the handy online product selector to choose the ideal cover for your budget and lifestyle.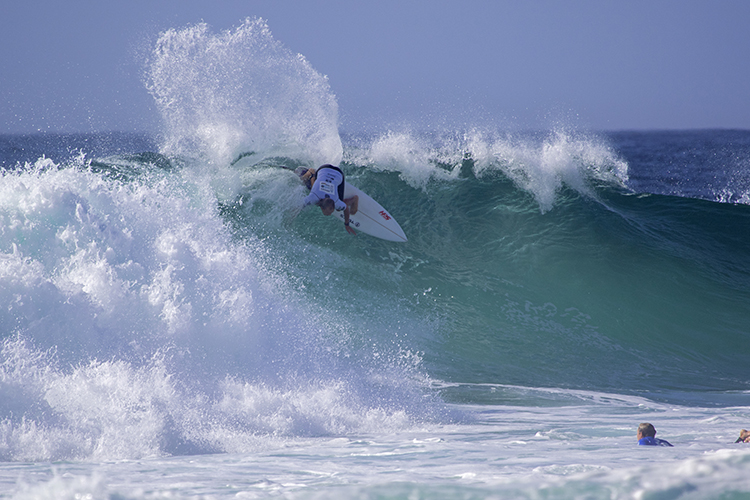 2016 HIF Clip Of The Season NSW Champion Ryan Slattery. Image by Ethan Smith / Surfing NSW
headspace Brookvale
headspace Brookvale provides services to young people aged 12-25. If you are a young person looking for health advice, support and/or information,headspace Brookvale can help you with:
• Mental health • Physical/sexual health • Alcohol and other drug services
• Education and employment services
If you ever feel that you are:
• Alone and confused • Down, depressed or anxious • Worried about your use of alcohol and/or other drugs • Not coping at home, school or work • Being bullied, hurt or harassed • Wanting to hurt yourself • Concerned about your sexual health • Struggling with housing or accommodation • Having relationship problems • Finding it hard to get a job
Or if you just need someone to talk to… headspace Brookvale can help! The best part is our service is free, confidential and youth friendly.
headspace Brookvale is open from Monday to Friday 9:00am-5:30pm so if you want to talk or make an appointment give us a call on (02) 9937 6500. If you're not feeling up to contacting us yourself, feel free to ask your family, friend, teacher, doctor or someone close to you to make a referral on your behalf.
When you first come to headspace Brookvale you will be greeted by one of our friendly staff. You will then talk with a member of our headspace Brookvale Youth Access Team. The headspace Brookvale Youth Access Team consists of three workers, who will work with you around whatever problems you are facing. Depending on what's happening for you, you may meet with your Youth Access Worker a number of times or you may be referred on to a more appropriate service provider.
A number of service providers are operating out of headspace Brookvale including Psychologists, Drug & Alcohol Workers, Sexual Health Workers, Employment Services and more! If we can't find a service operating withinheadspace Brookvale that best suits you, the Youth Access Team can also refer you to other services in the Sydney area.
eheadspace provides online and telephone support for young people aged 12-25. It is a confidential, free, secure space where you can chat, email or talk on the phone to qualified youth mental health professionals.
Click here to go to eheadspace
For urgent mental health assistance or if you are in a crisis please call the Northern Sydney 24 hour Mental Health Access Line on 1800 011 511
Need Help Right NOW??
kids help line: 1800 55 1800 - www.kidshelpline.com.au
lifeline australia - 13 11 14 - www.lifeline.org.au
headspace Brookvale is located at Level 2 Brookvale House, 1A Cross Street Brookvale NSW 2100 (Old Medical Centre at Warringah Mall). We are nearby Brookvale Westfield's bus stop on Pittwater road, and have plenty of parking under the building opposite Bunnings. More at: www.headspace.org.au/headspace-centres/headspace-brookvale
Kids Helpline
If you're aged 5-25 the Kids Helpline provides free and confidential online and phone counselling 24 hours a day, seven days a week on 1800 55 1800.
You can chat with us about anything… What's going on at home, stuff with friends. Something at school or feeling sad, angry or worried. You don't have to tell us your name if you don't want to.
You can Webchat, email or phone. Always remember - Everyone deserves to be safe and happy. You're important and we are here to help you. Visit: https://kidshelpline.com.au/kids/
The Project Gutenberg Library of Australiana
Australian writers, works about Australia and works which may be of interest to Australians.This Australiana page boasts many ebooks by Australian writers, or books about Australia. There is a diverse range; from the journals of the land and sea explorers; to the early accounts of white settlement in Australia; to the fiction of 'Banjo' Paterson, Henry Lawson and many other Australian writers.
The list of titles form part of the huge collection of ebooks freely downloadable from Project Gutenberg Australia. Follow the links to read more about the authors and titles and to read and/or download the ebooks.
Sync Your Breathing with this - to help you Relax
NCYLC is a community legal centre dedicated to providing advice to children and young people. NCYLC has developed a Cyber Project called Lawmail, which allows young people to easily access free legal advice from anywhere in Australia, at any time.
NCYLC was set up to ensure children's rights are not marginalised or ignored. NCYLC helps children across Australia with their problems, including abuse and neglect. The AGD, UNSW, KWM, Telstra and ASIC collaborate by providing financial, in-kind and/or pro bono volunteer resources to NCYLC to operate Lawmail and/or Lawstuff.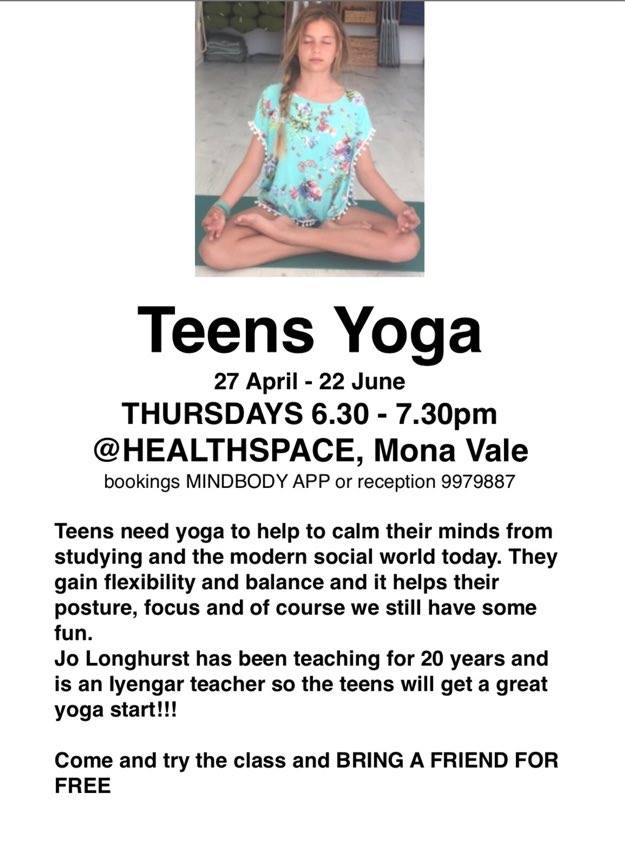 Send In Your Stuff
Pittwater Online News is not only For and About you, it is also BY you.
We will not publish swearing or the gossip about others (this is the opposite of what we stand for) BUT: If you have a poem, story or something you want to see addressed, let us know or send to:
pittwateronlinenews@live.com.au
All Are Welcome, All Belong!
Our Youth page is for young people aged 13+ - if you are younger than this we have stuff for you on the Children's page
All Previous pages for you listed in Past Features
Beach Clean
Hosted by The Green Team (formerly called Av. Green Team)
Sunday June 18: 9 to 10 am
Palm Beach - Pittwater side (Station Beach)
Come join us for a beach clean!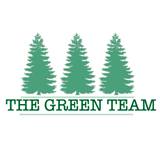 It has been estimated that we will have more plastic than fish in the ocean by 2050...These beach cleans are aimed at reducing the vast amounts of plastic from entering our oceans before they harm marine life.
Anyone and everyone is welcome! If you would like to come along, please bring a bucket, gloves and hat. Kids of all ages are also welcome! Meet near the Boathouse.
Hope to see you there!
Young Entrepreneurs Hub Ft. Michael Moore
Sunday, June 18 at 1:30 PM - 4 PM
Whether you've attended before or this is the first time you've heard of YEH, join us this Sunday and be alongside other young entrepreneurs and our incredible speaker Michael Moore!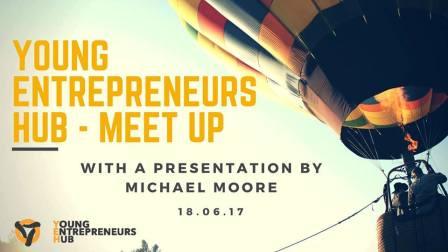 Young Entrepreneurs Hub Sydney
Being a young entrepreneur can be a very lonely journey...
Young Entrepreneurs Hub is a group of entrepreneurs and visionaries in Sydney who meet fortnightly to help each other and hear from talented mentors.
Boomerang Bag Workshop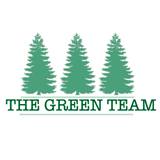 Hey guys following on from the last workshops enthusiasm, the Boomerang Bag ladies have kindly enough offered to host another night for us. Everyone that came down last time had fun whether they were sewing, stamping, ironing everyone was contributing, with the help of the ladies some sewed their own bag from start to finish (some wonkier than others). So join us on the 27th no matter what your sewing skill level is for a 2 hour session of rewarding fun.
For those who can't attend but want to help you can donate any old material, Doona covers, Bags, sheets etc. that can be used to make more bags, that we will happily collect from you. For anymore details feel free to direct message
The Green Team
.
Guarding The Galilee Screening
Friday June 30: 6 to 8 pm
Old Barrenjoey Road, Avalon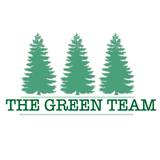 The Green Team, in collaboration with other local community groups, is hosting a screening called 'Guarding the Gailee' in response to the Adani Coal Mine that has just been approved to be built in Northern Queensland. The aim of the evening is to spread awareness about the detrimental effects this mine will have on our environment. We hope to have a number of speakers from the community and Parliament as well as some food stalls. We would love to see you all there! All we ask for is a small donation at the door to go towards funding events.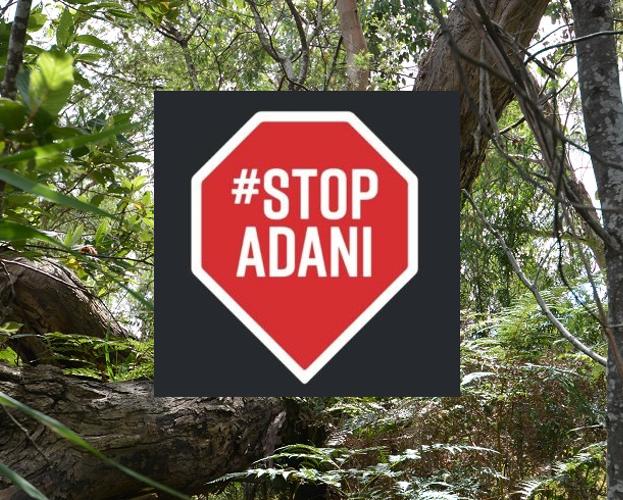 Four Bands: One Night
A LINEUP OF UNPRECENDENTED COOL!
Four local Sydney bands all coming together to play on one night for the first time ever at one of the Northern Beaches' newest music venues, The Music Lounge, Brookvale!
Cold Vulture: Sexy, Funky, Bluesy. Need I say more?
Caravanõ: (a band)
The East Coast Low: Raucous Americana, equal parts destructive and harmonious.
Just Breathe: Stimulate your senses. Feel the groove.
TICKETS $10 on the Door **18+**
Friday, June 23 at 7 PM - 12 AM
Jun 23 at 7 PM
The Music Lounge
642 Pittwater road, Brookvale
2017 Premier's Reading Challenge
The Challenge aims to encourage a love of reading for leisure and pleasure in students, and to enable them to experience quality literature. It is not a competition but a challenge to each student to read, to read more and to read more widely.
The Premier's Reading Challenge (PRC) is available for all NSW students in Kindergarten to Year 9, in government, independent, Catholic and home schools.
If help is required on how to do the Challenge or how to navigate the website and the answer cannot be found on the PRC Support site, please contact us at
prc@det.nsw.edu.au
The 2017 Challenge kicks off Monday 6 March and closes Friday 25 August (midnight) for students. This year coordinators will have an extra week to finalise their students' Student Reading Records. The coordinator closing date is Friday 8 September (midnight).
New books added to the PRC booklists
Welcome to Term 2 of the Premier's Reading Challenge. This term we are adding 164 new books to the PRC Booklists. Students reading new books recently acquired in your library may now be able to add these to their Student Reading Records as Booklist reads rather than Personal Choice reads. The same process will take place in Term 2, with more books added to the Booklists in early Term 3. We are aiming to make our Booklists as current as possible to reflect current reading patterns and new acquisitions in your library. We hope you enjoy this change to the PRC. You
can download the list of the new books here
.
Book Bonus is the only online read-a-thon directly associated with the NSW Premier's Reading Challenge. Book Bonus is a way for students to be the heroes of their schools and communities by seeking sponsorship for the books they've read from their friends and family.
Our goal is to place thousands of new books in the libraries and classrooms of the NSW's schools and further support students from schools that serve the highest concentrations of low socio-economic status communities in NSW, through DCC literacy support programs.
Dymocks Children's Charities will provide 50% of the value of the funds you raise for new books for selected schools in need across NSW.
In summary, Book Bonus:
Raises funds for new books for YOUR school,

Helps DCC give books to kids who really need them

Rewards students for their fundraising!
For additional information
contact us
or view the FAQ's.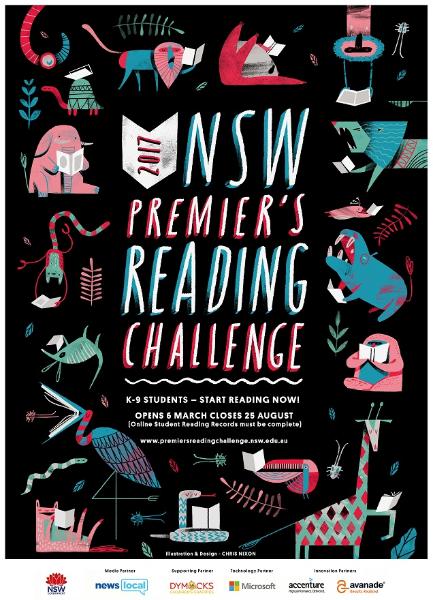 Call out for poets - 'Spirit of the Land'
Submissions are invited on the subject of the 'Spirit of the Land', the 3rd in a series of the popular Manly Art Gallery & Museum poetry readings. Twenty poems will be chosen by event curator Les Wicks for live-reading by the authors who will each receive $50.
The Gallery will be hosting an exhibition on the theme LAND (3 November – 3 December) with selected works by artists who have drawn inspiration from the theme 'LAND'… as a noun, a verb, a place, an idea, a possibility, a presence, a contested space. Landscape, headland, wasteland, landfill, landmine, landform, landed, etc. The exhibition supports and connects this region's contemporary artists with the gallery, providing a valuable opportunity to showcase their work and to challenge their art practice through their diverse responses.
Selected poems will have explored this theme. Please advise in which suburb you live.
The selected poets will perform their works on Sunday 5 November, 2 - 4pm
Manly Art Gallery & Museum & Museum, West Esplanade Reserve, Manly
At the reading, there will also be an open mic section.
Cost: gold coin donation (refreshments served)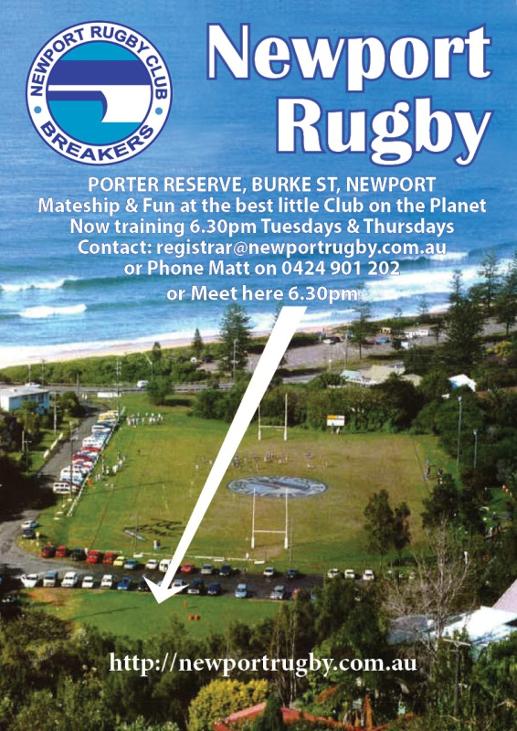 Cyberbullying
Research shows that one in five Australian children aged 8 to 17 has been the target of cyberbullying in the past year. The Office of the Children's eSafety Commissioner can help you make a complaint, find someone to talk to and provide advice and strategies for dealing with these issues.
Make a Complaint
About this form
The Enhancing Online Safety for Children Act 2015 gives the power to provide assistance in relation to serious cyberbullying material. That is, material that is directed at a particular child with the intention to seriously embarrass, harass, threaten or humiliate.
IMPORTANT INFORMATION
Before you make a complaint you need to have:
copies of the cyberbullying material to upload (eg screenshots or photos)

reported the material to the social media service (if possible) at least 48 hours ago

at hand as much information as possible about where the material is located

15-20 minutes to complete the form
Visit: esafety.gov.au/complaints-and-reporting/cyberbullying
Our mission
The Office of the Children's eSafety Commissioner is Australia's leader in online safety. The Office is committed to helping young people have safe, positive experiences online and encouraging behavioural change, where a generation of Australian children act responsibly online—just as they would offline.
We provide online safety education for Australian children and young people, a complaints service for young Australians who experience serious cyberbullying, and address illegal online content through the Online Content Scheme.
Our goal is to empower all Australians to explore the online world—safely.
Museums Victoria Leads World-First Research Voyage To Uncover Life In Australia's Eastern Abyss
An international team of 40 scientists embarked on a pioneering deep-sea research voyage to uncover the mysterious life that inhabits the abyss off eastern Australia a month ago – an almost unexplored habitat 4000 metres below the surface.
Called Sampling the Abyss, the voyage on the Marine National Facility research vessel Investigator brings together scientists from Museums Victoria, CSIRO and other Australian and international museums and research agencies. The voyage departed Bell Bay (Launceston, Tasmania) on 15 May and visited seven Commonwealth marine reserves (CMRs) – from the Freycinet CMR off eastern Tasmania to the Coral Sea CMR off central Queensland – before finishing in Brisbane on the 16th of June.
This is the first time the biodiversity of these abyssal areas has been explored and the scientists are expecting to discover many new deep-sea species.
Dr Tim O'Hara, Museums Victoria's Senior Curator, Marine Invertebrates and Chief Scientist of Sampling the Abyss said:
"The abyss is the largest and deepest habitat on the planet, covering half the world's oceans and one third of Australia's territory, but it remains the most unexplored environment on Earth."
"We know that abyssal animals have been around for at least 40 million years, but until recently only a handful of samples had been collected from Australia's abyss."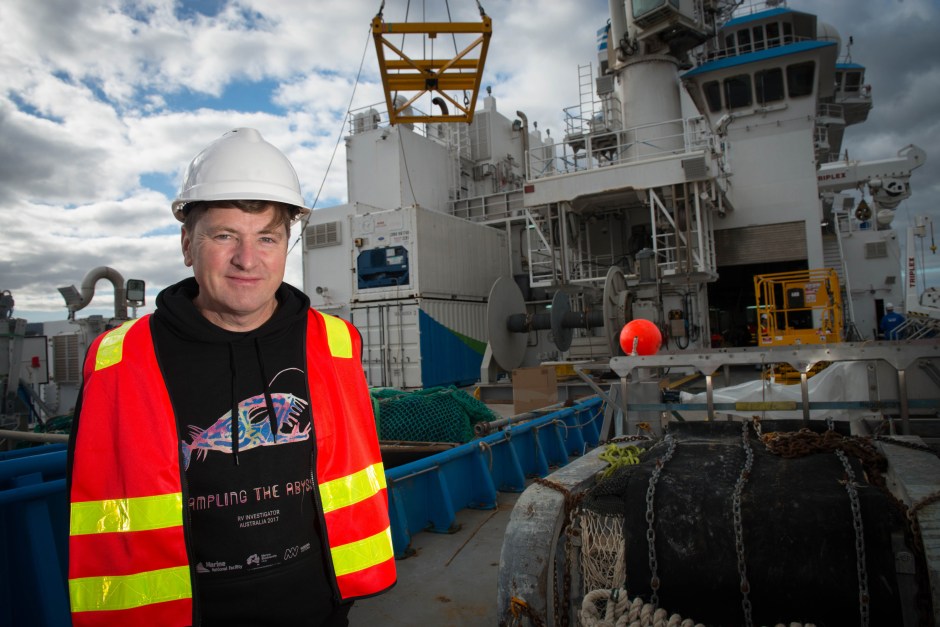 Dr Tim O'Hara stands on Investigator's rear deck amongst nets and sleds used by the scientsists. Image Matthew Newton/Marine Biodiversity Hub

The abyss is a world of crushing pressures, no light, little food and freezing temperatures. Research in other parts of the world has found that the animals that live there have evolved highly unique ways to survive.
At these huge depths it is so dark that creatures often have no eyes or produce their own light through bioluminescence. As food is scarce, animals are often small and move slowly. Many are jelly-like and spend their lives floating about, while others have ferocious spines and fangs and lie in wait until food comes to them.
What lies in wait in the deepest parts of Australia's ocean for us to discover? And why is it so important to understand?
Dr Tim O'Hara explains:
"The data gathered on this trip will be crucial to understanding Australia's deep-sea habitats, their biodiversity and the ecological processes that sustain them. This will assist in its conservation and management and help to protect it from the impacts of climate change, pollution and other human activity."
The research team used a high-tech multi-beam sonar to map the structure of the seafloor, and cameras, nets and sleds to sample habitats 2500 and 4000 metre depths. In the deepest parts of the ocean it takes seven hours to lower and raise this equipment from the seafloor.
Scientists caught a blobfish at a depth of 2.5 kilometres off the coast of New South Wales. Supplied: Robert Zelugaro

Scientists expected to find a range of animals, including new species, of fish, starfish, molluscs, crabs, sponges, marine worms and sea spiders.
Back in the lab, scientists will map patterns of biodiversity and evolution across the seafloor, and analyse the chemistry and DNA of tissue samples to reconstruct deep-sea food webs and discover links between deep-sea populations.
The team have brought the Australian deep-sea alive though photography and video on 'Blogging the Abyss' and Museums Victoria, CSIRO and the Marine Biodiversity Hub social media.
The
Sampling the Abyss voyage
is being led by Museums Victoria, with support from the CSIRO Marine National Facility and National Environmental Science Programme's Marine Biodiversity Hub.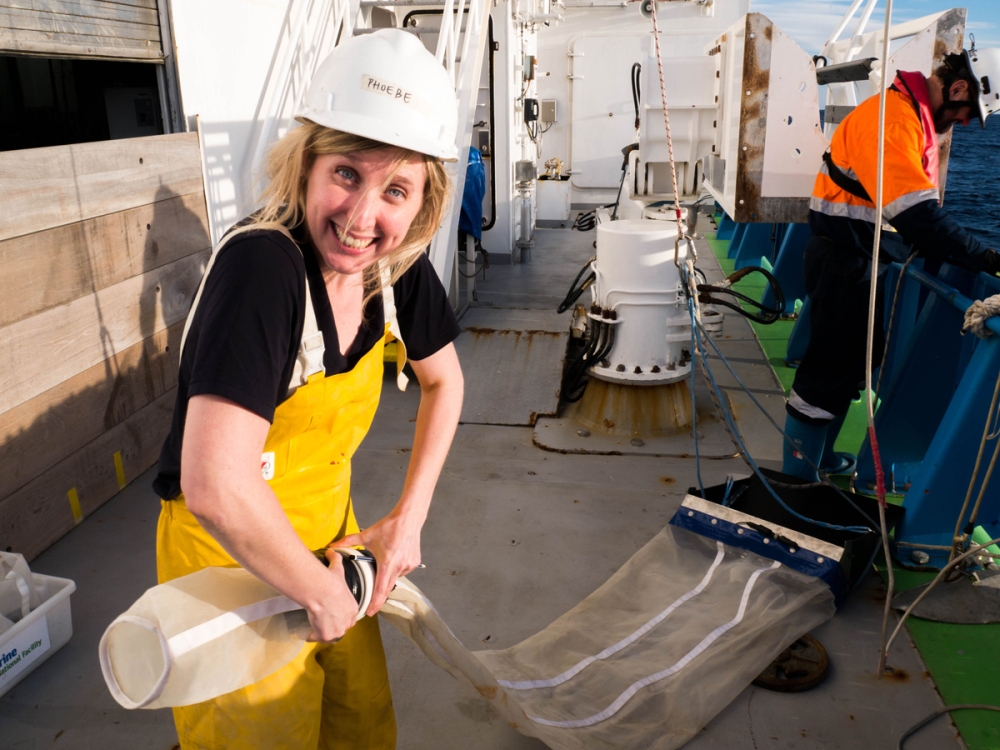 Phoebe Lewis of RMIT University prepares the manta net to sample microplastics in surface waters beside the CSIRO RV Investigator. Image: Asher Flatt
"We've done about 50 different small net tows on the bottom and every one of them has brought up a piece of rubbish," Dr O'Hara said.
The array of litter includes old bottles, wire, ropes and plastic and burnt coal residue — known as clinker, dumped from old steam ships (the ships that were on the seas a century and more ago).
RIP CURL GROMSEARCH SET TO RAISE THE BAR FOR ANOTHER NATIONAL SERIES
Wednesday, 14th June 2017 by Surfing NSW
From September 23 Australian beaches will host the cream of the crop in junior surfing, as the 2017/18 Rip Curl GromSearch Series presented by Flight Centre gets underway.
The prestigious National series will feature five stops in the key surfing regions of Jan Juc (VIC), Maroubra (NSW), Trigg /Scarborough (WA), Yorke Peninsula (SA) and the Sunshine Coast (QLD). Participants can look forward to activities, giveaways and the chance to meet surfers from all over the country at each event, as well as hone their skills in the water. 2017 sees the introduction of a "priority system" in several divisions across the series, allowing athletes to gain valuable experience with the same system used across all elite surfing events.
Professional surfer and current WSL world number five Matt Wilkinson commented… "I loved the GromSearch series as a kid. Travelling to different places, meeting new crew and having a good time on your holidays is what every grom wants to do. Then throw in the chance to surf the National final to try and represent Australia… it's unreal!"
The Australian series allows surfers from around the country to compete against their contemporaries in a fun and engaging environment. Each result in the five-event series is awarded points that count towards a surfer's GromSearch National rating, giving participants across the country the opportunity to compare their performances against their peers. After the last event in Queensland, the top ranked surfers qualify for the Rip Curl GromSearch National Final (in their respective divisions), where they then compete for the chance to become the Australian GromSearch Champion. The National Champion then represents Australia at the Rip Curl GromSearch International Final, held at a new location around the globe each year, against the best junior surfers in each participating country.
With parallel Rip Curl GromSearch Series in over 10 countries, it has become a crucial stepping-stone in the development of junior surfers. The list of previous GromSearch winners illustrates the prestigious history of the series, with World Surf League (WSL) competitors Gabriel Medina (Brazil), Tyler Wright (Australia), Owen Wright (Australia), Matt Wilkinson (Australia), Jordy Smith (South Africa), Kolohe Andino (USA) and Sally Fitzgibbons (Australia) among the list of former competitors and GromSearch International Final Champions.
Working in conjunction with Surfing Australia, the Rip Curl GromSearch includes divisions in 16-and-under, 14-and-under and 12-and-under, for both boys and girls.
Entry details, event format and further information on entry procedures will be available in the coming weeks.
2017-18 Rip Curl GromSearch Series Dates:
RCGS - EVENT 1 - Jan Juc, VIC - Sept 23 - 25, 2017
RCGS - EVENT 2 - Maroubra, NSW - Sept 30 - Oct 3, 2017
RCGS - EVENT 3 - Trigg / Scarborough WA - Oct 6 - 8, 2017
RCGS - EVENT 4 - Yorke Peninsula, SA - Nov 4 - 5, 2017
RCGS - EVENT 5 - Sunshine Coast, QLD - Dec 11 - 15, 2017
RCGS - National Final - NSW coastline - Jan 15 - 17, 2018
The 2017 Rip Curl GromSearch Series is presented by Flight Centre.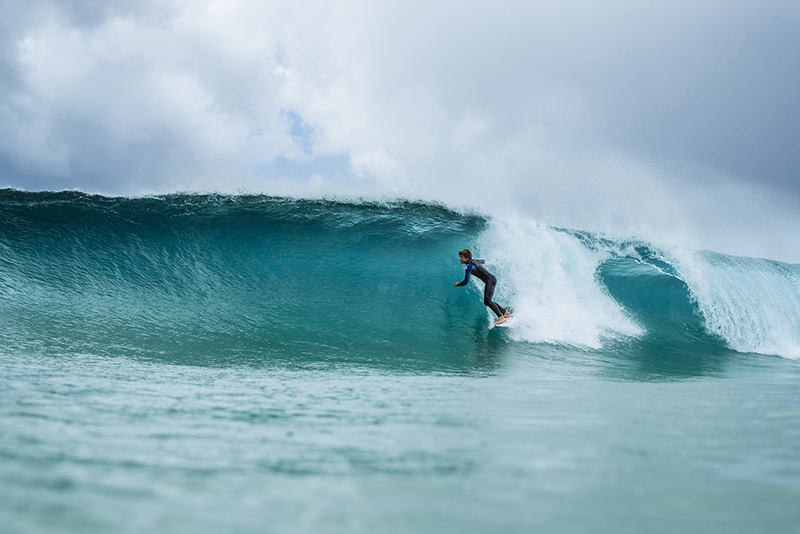 Image: Ed Sloane / Rip Curl
Australian Students Chance To Fly To Antarctica: Name Our Icebreaker!:
Antarctic icebreaker competition extended



The Australian Antarctic Division has extended its competition to name the nation's new icebreaker until 7 July.




Australian school children have the chance to suggest a name for the new ship and win a flight to the icy continent.




Australian Antarctic Division Director, Dr Nick Gales, said the competition deadline has been extended by four weeks to allow more students the opportunity to enter.




"We've received some great suggestions for the name so far, and they show a strong understanding of Australia's connection with Antarctica and the role of the Australian Antarctic Program," Dr Gales said.




"We decided to extend the competition to make sure we engage school children from all around Australia and give teachers the time to work through the curriculum-aligned modules about the icebreaker."




The 'Name our Icebreaker' competition has two categories: primary (years 5 and 6) and secondary (years 7 and 8), with classes able to enter their suggested name in a written or video format.




Young Australians are being given the opportunity to name the sophisticated new Antarctic resupply and research vessel. (Photo: Australian Antarctic Division)
An Antarctic experience of a lifetime is on offer for Australian students who win a national competition to name the nation's new icebreaker vessel, with a flight to Antarctica on offer to the winning entry.
Up to 12 students will fly to Antarctica for a day, becoming the first children to set foot on the icy continent as part of the Australian Antarctic Program.
The winning students will fly from Hobart to Australia's Wilkins Aerodrome where they will meet Antarctic scientists, as well as expeditioners living and working at nearby Casey research station.
The 'Name our Icebreaker' competition has two categories: primary (years 5 and 6) and secondary (years 7 and 8) with classes able to enter their suggested name in a written or video format.
The competition will give young Australians the opportunity to name the sophisticated new Antarctic resupply and research vessel which will shape the future of Australia's Antarctic Program.
The icebreaker will be more than 156 metres long and accommodate 116 expeditioners. It will be equipped with an array of cutting-edge scientific equipment including a moon pool, multi-beam bathymetric echo sounders, hydrophones and underwater cameras.
Seven new curriculum-aligned modules about the icebreaker have also been developed on the Australian Antarctic Division's website, 'Classroom Antarctica'.
It is my hope this competition will inspire the Antarctic scientists and policy makers of the future, engaging them to learn about the Antarctic environment, climate, history and Australia's role there.
Entries in the 'Name our Icebreaker' competition will be judged by a panel of eminent Australians on criteria including originality, creativity, sincerity, appropriateness and alignment with the values, objectives and activities of the Australian Antarctic Program.
The icebreaker name and winners of the competition will be publicly announced in September 2017, with the prize flight taking place in November - December 2017.
The new icebreaker will replace the current ship Aurora Australis, also named by Australian school children, which has been an integral part of the Australian Antarctic Program since 1989.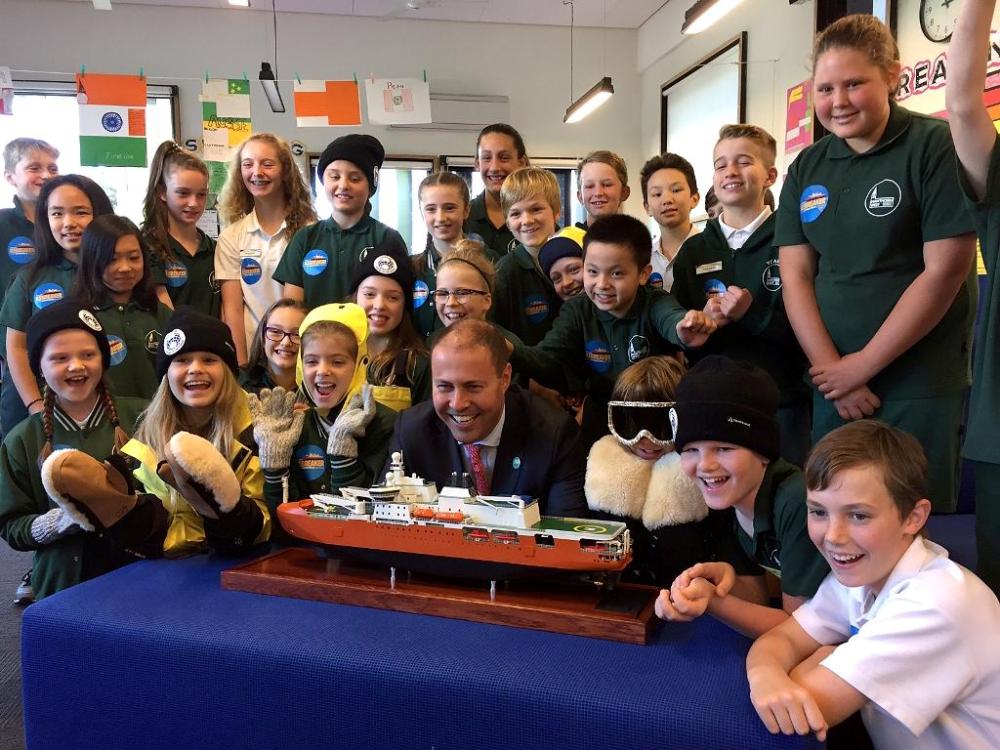 Hon. Josh Frydenberg MP, Minister for the Environment and Energy with Hawthorn West (Vic.) students at launch of Name our Icebreaker competition
The Simpson Prize
If you wish to enter the Simpson Prize, please respond to the question below.

The Simpson Prize is a national competition for Year 9 and 10 students.
The competition encourages participants to focus on the significance of Anzac Day and to consider what Anzac Day means to them and to Australia.
Question
Some historians have described 1917 as "the worst year of the Great War" for Australia and Australians. To what extent is this an accurate statement?
Instructions
The Simpson Prize requires you to respond to the quote and question above using both the Simpson Prize Australian War Memorial Source Selection (which can be found at
https://www.awm.gov.au/education/simpson-prize/
) and your own research.
You are encouraged to agree, debate with or challenge the statement from a variety of perspectives – individual, national and global – and to use sources in a variety of forms.
You are expected to make effective use of a minimum of three of the sources provided (see link above).
Up to half of your response should also make use of information drawn from your own knowledge and research.
Closing date
Submit your entry by Friday 10 November 2017.
Please see the
How to Enter section
for more details regarding student and teacher entry requirements.
Note: The Winners of this year's Simpson Prize will travel in 2018.
The competition is funded by the Australian Government Department of Education and run by the History Teachers' Association of Australia.