October 15 - 21, 2017: Issue 333

Learner Driver Log Books Go Digital
10th October, 2017 in Service NSW
Learner drivers can now use one of three mobile apps to log their required 120 hours of driving practice.
All learner drivers are able to use the Licence Ready, Roundtrip or L2P app as their learner driver log book. The apps are available for free through the Android Play and Apple app stores.
The apps are designed not to distract learner drivers or their supervisors while driving and ensure learners follow the rules relating to the use of mobile phones in vehicles.
In addition to logging hours and verifying details, the apps make use of GPS tracking, automated weather conditions, profile set up as well as summary dashboards.
When not driving, learners can also make use of extra features such as video learning content, goal setting and lesson planning.
Minister for Roads, Maritime and Freight Melinda Pavey said the move was about bringing the log book experience into the digital age.
"Any parent or learner would agree it's time for a system that taps into the latest technology to become more user-friendly," Mrs Pavey said.
Customers can speak to their local
Service NSW
to find out more about how they can start using the digital driver log book.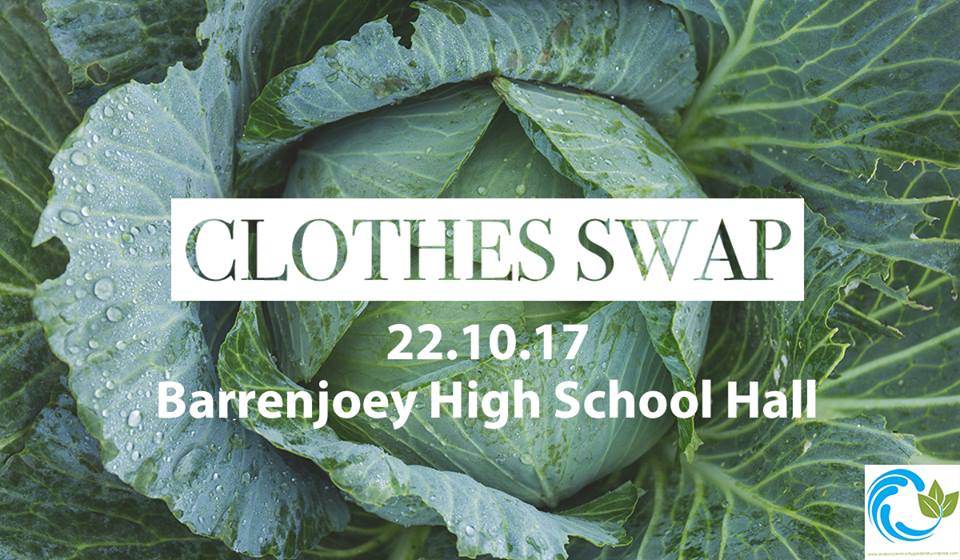 Do you have clothes taking up closet space?
Are they too good to simply throw away?
Then why not swap them?
Swapping is great for the environment and will give you a great new look.
Avalon Community Garden is hosting a clothing swap on
22 October at the Barrenjoey High School hall (Tasman Rd gates.)
Drop your clothes off at 10:30, chill with some cool music and morning tea, or take a stroll through the Garden until 11:00 when doors open.
Entry is $15 which allows you to swap up to 5 items
, so come and find some great deals and a whole new wardrobe!
For further information phone 0418 482 481
Avalon Community Garden is hosting the event
at Barrenjoey High School Hall, 10:30 for a 11am start!
Get there early for the best deals!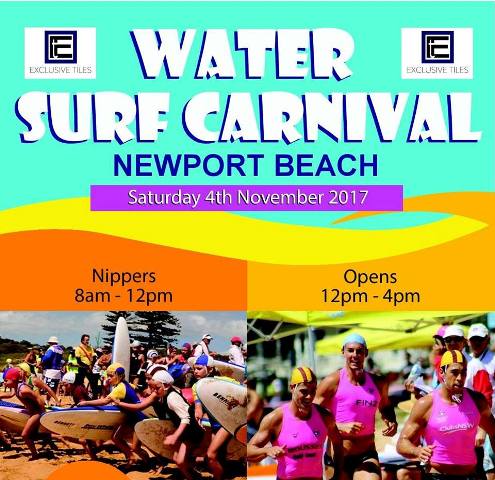 Newport Water Surf Carnival
Saturday, November 4 at 8 AM - 4 PM
Newport Surf Life Saving Club
Hosted by Newport Surf Life Saving Club
Newport Water Surf Carnival - Saturday 4 November 2017
Proudly Supported by Exclusive Tiles
Nippers 8am - 12pm || Opens 12pm - 4pm
Nipper entry $27 online || $37 on the day
Open entry $32 online || $42 on the day
Pink hi viz vests (not supplied) required for all water events.
Free sausage sandwich for all competitors
Explore cave paintings in this 360° animated cave
Published on 12 Oct 2017 by TED-Ed

How to view this TED-Ed animated 360° video:
If you have access to a Google Cardboard viewer and a smart phone:
1. Open this video in the YouTube app on your phone.
2. Hit pause on the video.
3. Tap the 3 vertical dots on the top right corner of the view window. This will slide up a sub-menu where you will choose the quality setting of your video stream. Choose "2160s." Note that if you are not streaming over Wifi, YouTube will only allow "720s" quality.
4. Tap on the "Cardboard viewer" icon on the bottom row of the video window (it looks like a mask). This will present the video full screen in prep for the Cardboard viewer.
5. The screen is now divided into 2 halves, separated by a thin white line that runs halfway up the screen. Make sure to rotate your phone so that this thin line is coming from the bottom of the screen. This ensures proper stereoscopic depth.
6. Insert your phone into the Cardboard viewer and press play. The video will begin. Enjoy!
If you do not have access to a Cardboard or smart phone:
1. You can watch on your browser. Use your mouse to drag and explore the space above, below, and behind you. Enjoy!
The paintings of our ancestors have been preserved in caves all over the world; the oldest we've found were made up to 40,000 years ago. What do these images tell us about the ancient human mind and the lives of their creators? In this special 360° TED-Ed animation, explore an ancient cave and its surroundings as Iseult Gillespie shares a brief history of cave paintings.
Lesson by Iseult Gillespie, directed by Lippy.
One Hour Of Exercise A Week Can Prevent Depression
October 3rd, 2017: by Emily Cook - Black Dog Institute
A landmark study led by the Black Dog Institute has revealed that regular exercise of any intensity can prevent future depression – and just one hour can help.
Published today in the
American Journal of Psychiatry
, the results show even small amounts of exercise can protect against depression, with mental health benefits seen regardless of age or gender.
In the largest and most extensive study of its kind, the analysis involved 33,908 Norwegian adults who had their levels of exercise and symptoms of depression and anxiety monitored over 11 years.
The international research team found that 12% of cases of depression could have been prevented if participants undertook just one hour of physical activity each week.
"We've known for some time that exercise has a role to play in treating symptoms of depression, but this is the first time we have been able to quantify the preventative potential of physical activity in terms of reducing future levels of depression," said lead author Associate Professor Samuel Harvey, from Black Dog Institute and UNSW.
"These findings are exciting because they show that even relatively small amounts of exercise – from one hour per week – can deliver significant protection against depression.
"We are still trying to determine exactly why exercise can have this protective effect, but we believe it is from the combined impact of the various physical and social benefits of physical activity.
"These results highlight the great potential to integrate exercise into individual mental health plans and broader public health campaigns. If we can find ways to increase the population's level of physical activity even by a small amount, then this is likely to bring substantial physical and mental health benefits."
The findings follow the Black Dog Institute's recent
Exercise Your Mood
campaign, which ran throughout September and encouraged Australians to improve their physical and mental wellbeing through exercise.
Researchers used data from the Health Study of Nord-Trøndelag County (HUNT study) – one of the largest and most comprehensive population-based health surveys ever undertaken – which was conducted between January 1984 and June 1997.
A healthy cohort of participants was asked at baseline to report the frequency of exercise they participated in and at what intensity: without becoming breathless or sweating, becoming breathless and sweating, or exhausting themselves. At follow-up stage, they completed a self-report questionnaire (the Hospital Anxiety and Depression Scale) to indicate any emerging anxiety or depression.
With sedentary lifestyles becoming the norm worldwide, and rates of depression growing, these results are particularly pertinent as they highlight that even small lifestyle changes can reap significant mental health benefits.
The research team also accounted for variables which might impact the association between exercise and common mental illness. These include socio-economic and demographic factors, substance use, body mass index, new onset physical illness and perceived social support. Results showed that people who reported doing no exercise at all at baseline had a 44% increased chance of developing depression compared to those who were exercising one to two hours a week.
However, these benefits did not carry through to protecting against anxiety, with no association identified between level and intensity of exercise and the chances of developing the disorder.
According to the Australian Health Survey, 20% of Australian adults do not undertake any regular physical activity, and more than a third spend less than 1.5 hours per week being physically active. At the same time, around 1 million Australians have depression, with one in five Australians aged 16-85 experiencing a mental illness in any year.
"Most of the mental health benefits of exercise are realised within the first hour undertaken each week," said Associate Professor Harvey.
"With sedentary lifestyles becoming the norm worldwide, and rates of depression growing, these results are particularly pertinent as they highlight that even small lifestyle changes can reap significant mental health benefits."
The study involved researchers from Black Dog Institute, King's College London, UNSW Sydney, Norwegian Institute of Public Health, University of Bergen (Norway), Nordland Hospital Trust (Norway) and the Arctic University of Norway.
The HUNT Study is a collaboration between the HUNT Research Centre, Norwegian University of Science and Technology, Norwegian Institute of Public Health and Nord-Trøndelag County Council.
If you or someone you know is in crisis please call one of the following national helplines:
LIFELINE COUNSELLING SERVICE: 13 11 14
SUICIDE CALL BACK SERVICE: 1300 659 467 (cost of a local call)
The Palmy Old Mal Old Log Rally 2017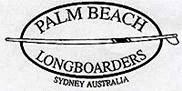 Saturday, November 11 at 6 AM - 5 PM
Palm Beach
Entries close 3rd November 2017
First in best dressed Entry Fee $60 Open & over 50. Juniors & second events $40.
Entry Options:
1. Cheques and detached entry form to: Palm Beach Longboarders Inc. PO BOX 525 Avalon NSW 2107
3. Photo/SMS to 0419 466 955 (photo must be clear and capture the whole form!)
Entry form below - simply click on and 'save as'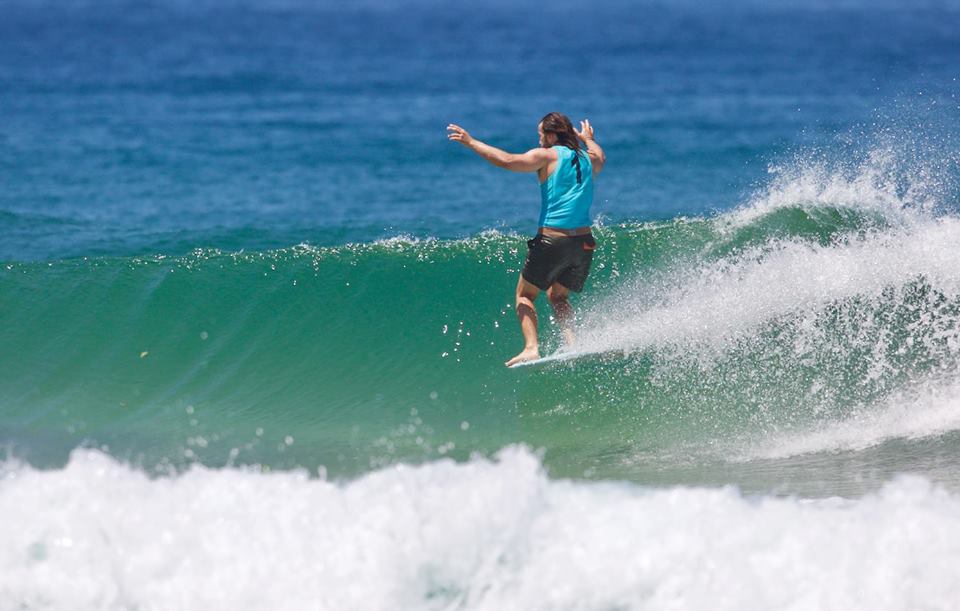 headspace Brookvale
headspace Brookvale provides services to young people aged 12-25. If you are a young person looking for health advice, support and/or information,headspace Brookvale can help you with:
• Mental health • Physical/sexual health • Alcohol and other drug services
• Education and employment services
If you ever feel that you are:
• Alone and confused • Down, depressed or anxious • Worried about your use of alcohol and/or other drugs • Not coping at home, school or work • Being bullied, hurt or harassed • Wanting to hurt yourself • Concerned about your sexual health • Struggling with housing or accommodation • Having relationship problems • Finding it hard to get a job
Or if you just need someone to talk to… headspace Brookvale can help! The best part is our service is free, confidential and youth friendly.
headspace Brookvale is open from Monday to Friday 9:00am-5:30pm so if you want to talk or make an appointment give us a call on (02) 9937 6500. If you're not feeling up to contacting us yourself, feel free to ask your family, friend, teacher, doctor or someone close to you to make a referral on your behalf.
When you first come to headspace Brookvale you will be greeted by one of our friendly staff. You will then talk with a member of our headspace Brookvale Youth Access Team. The headspace Brookvale Youth Access Team consists of three workers, who will work with you around whatever problems you are facing. Depending on what's happening for you, you may meet with your Youth Access Worker a number of times or you may be referred on to a more appropriate service provider.
A number of service providers are operating out of headspace Brookvale including Psychologists, Drug & Alcohol Workers, Sexual Health Workers, Employment Services and more! If we can't find a service operating withinheadspace Brookvale that best suits you, the Youth Access Team can also refer you to other services in the Sydney area.
eheadspace provides online and telephone support for young people aged 12-25. It is a confidential, free, secure space where you can chat, email or talk on the phone to qualified youth mental health professionals.
Click here to go to eheadspace
For urgent mental health assistance or if you are in a crisis please call the Northern Sydney 24 hour Mental Health Access Line on 1800 011 511
Need Help Right NOW??
kids help line: 1800 55 1800 - www.kidshelpline.com.au
lifeline australia - 13 11 14 - www.lifeline.org.au
headspace Brookvale is located at Level 2 Brookvale House, 1A Cross Street Brookvale NSW 2100 (Old Medical Centre at Warringah Mall). We are nearby Brookvale Westfield's bus stop on Pittwater road, and have plenty of parking under the building opposite Bunnings. More at: www.headspace.org.au/headspace-centres/headspace-brookvale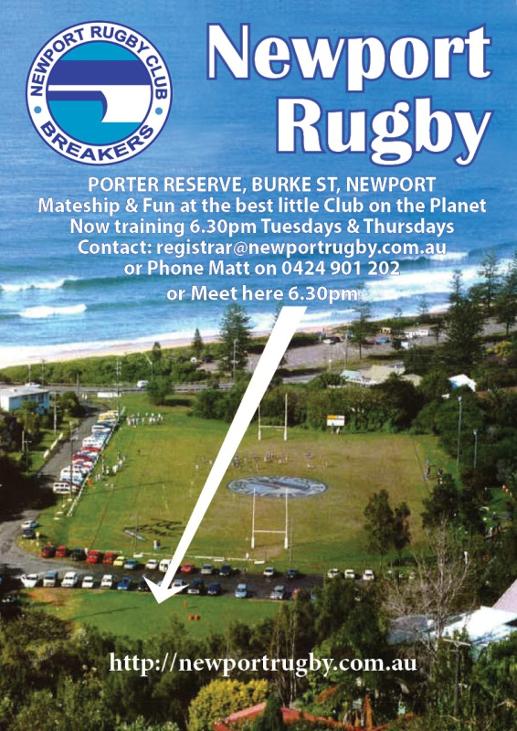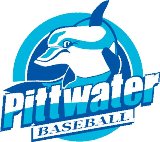 Profile:
Pittwater Baseball Club
The Season Start for 2017/2018 Pittwater Baseball Club commences Saturday, September 9th.
Their Mission: Share a community spirit through the joy of our children engaging in baseball.
The Project Gutenberg Library of Australiana
Australian writers, works about Australia and works which may be of interest to Australians.This Australiana page boasts many ebooks by Australian writers, or books about Australia. There is a diverse range; from the journals of the land and sea explorers; to the early accounts of white settlement in Australia; to the fiction of 'Banjo' Paterson, Henry Lawson and many other Australian writers.
The list of titles form part of the huge collection of ebooks freely downloadable from Project Gutenberg Australia. Follow the links to read more about the authors and titles and to read and/or download the ebooks.
Profile: Ingleside Riders Group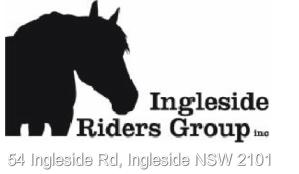 Ingleside Riders Group Inc. (IRG) is a not for profit incorporated association and is run solely by volunteers. It was formed in 2003 and provides a facility known as "Ingleside Equestrian Park" which is approximately 9 acres of land between Wattle St and McLean St, Ingleside. IRG has a licence agreement with the Minister of Education to use this land. This facility is very valuable as it is the only designated area solely for equestrian use in the Pittwater District.
IRG promotes equal rights and the respect of one another and our list of rules that all members must sign reflect this.
Sync Your Breathing with this - to help you Relax
Our Youth page is for young people aged 13+ - if you are younger than this we have stuff for you on the Children's page
All Previous pages for you listed in Past Features
Good Luck to all those commencing their HSC Exams - you'll be great, you will do fine, come out the other side and exhale!
What's In Our Lagoons?
Video Courtesy Office of Jason Falinski, MP for Mackellar
Launching the What's in our Lagoons initiative with Local Land Services NSW, Take 3 and Macquarie University. A citizens science project funded by the Federal Government's National Landcare Programme.
Really Bad Poetry for Older Children and Young Adults
Some of you have been asking 'where's our version of really bad poetry?!!'
Not sure - will think about it - maybe come up with something truly awful - in the meantime - here's some really good poetry:
Sonnet 116
By William Shakespeare
Let me not to the marriage of true minds
Admit impediments. Love is not love
Which alters when it alteration finds,
Or bends with the remover to remove.
O no! it is an ever-fixed mark
That looks on tempests and is never shaken;
It is the star to every wand'ring bark,
Whose worth's unknown, although his height be taken.
Love's not Time's fool, though rosy lips and cheeks
Within his bending sickle's compass come;
Love alters not with his brief hours and weeks,
But bears it out even to the edge of doom.
If this be error and upon me prov'd,
I never writ, nor no man ever lov'd.
Invictus
By William Ernest Henley
Out of the night that covers me,
Black as the pit from pole to pole,
I thank whatever gods may be
For my unconquerable soul.
In the fell clutch of circumstance
I have not winced nor cried aloud.
Under the bludgeonings of chance
My head is bloody, but unbowed.
Beyond this place of wrath and tears
Looms but the Horror of the shade,
And yet the menace of the years
Finds and shall find me unafraid.
It matters not how strait the gate,
How charged with punishments the scroll,
I am the master of my fate,
I am the captain of my soul.
Simple Ben by John J.Francis
On Morning of the Earth Soundtrack
Morning of the Earth is a 1971 classic surf film by Alby Falzon and David Elfick.
The film's soundtrack was produced by G. Wayne Thomas and included music and songs by noted Australian music acts Tamam Shud, John J. Francis, Brian Cadd, Mike Rudd and G. Wayne Thomas. The record became the first Australian Gold soundtrack album. In October 2010, the soundtrack for Morning of the Earth (1971) was listed in the book, 100 Best Australian Albums.
The film portrays surfers living in spiritual harmony with nature, making their own boards (and homes) as they travelled in search of the perfect wave across Australia's north-east coast, Bali and Hawaii. The movie is regarded as one of the finest of its genre and noted as recording the first surfers to ride the waves at Uluwatu on the very southern tip of Bali and so bringing Bali to the attention of surfers around the world and so the beginnings of Bali as a major tourist destination.
From Wikipedia
Licence changes for new drivers
Media Release - NSW Government

Changes to the Graduated Licensing Scheme will ensure learner drivers are safe on NSW roads.
The scheme helps new drivers gain experience and become a safer driver over a four-year process.
From 20 November 2017:
Learner drivers will have to complete the Hazard Perception Test before they can take the driving test




P1 drivers will no longer have to complete the Hazard Perception Test to get their P2 licence




The Driver Qualification Test has been removed for P2 Drivers and in its place P2 drivers will have to stay on their licence for an extra six months if they receive a suspension for unsafe driving behaviour.



Since the scheme was introduced in 2000, there has been a 50 per cent reduction in the number of young drivers killed on NSW roads.
Minister for Roads, Maritime and Freight Melinda Pavey said young drivers continue to be over-represented in road crashes.
"It's vital we continue to adapt and improve our approach to reduce this tragic loss of life and serious injuries involving our young drivers," Mrs Pavey said.
The Beautiful Girls At Narrabeen RSL
Thursday, November 30 at 8 PM - 11:30 PM
116 Nareen Pde, Narrabeen
Tickets on sale 9:00am Sept 8th via Oztix and the Venue
'Raw, spooky, rootsy, punky, reggae, dubby' – these are some of the ways the music of The Beautiful Girls has been described. And in 2017 & 2018, they're taking it all the way back to the sonic beginnings to celebrate anniversaries of their two seminal releases Morning Sun and Learn Yourself.
Periscopes, Music, Blackbird and LaMar, amazing performances all over the planet, the voice of Mat McHugh, heart-on-the-sleeve songs, pioneering Australia's surf-roots-reggae sounds; these are things fans worldwide think of when they think of The Beautiful Girls.
Now Mat has decided to strip back the performances to their original essence – the striking three-piece sound which first brought the band to attention fifteen years ago.
First stop on the Morning Sun / Learn Yourself Tour will be Europe where the band built a base early in its career. Now, after over 5 years absence, the trio returns to play venues in Germany, Netherlands, Belgium, Switzerland and the United Kingdom and spend four weeks reconnecting with fans.
Then it is back home to Australia and on the road over Spring and Summer to bring back the songs and sounds that make them so loved fifteen years an go and ever since.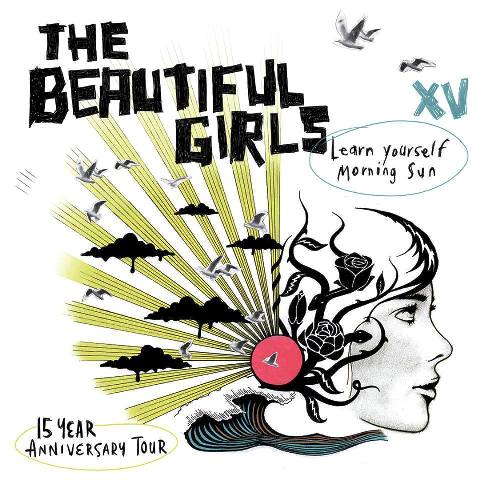 New "Coastal Management Guide" teaching resource released
Researchers from UNSW Water Resaerch Laborsatory (WRL) in partnership with the NSW Office of Environment and Heritage, have developed a new 'Coastal Management Guide' designed for High School teachers involved in STEM (Science, Technology, Engineering, and Mathematics) education: http://www.narrabeen.wrl.unsw.edu.au/teaching/
The Guide is designed to assist teachers to engage their students (target ages 11 – 16 years) in the complex issues of Coastal Management, with coastal erosion as the "attractor". Background information spanning topics such as 'the dynamic coast', 'what are the issues', 'managing for the future' and 'how do we measure coastal change' is presented. A broad range of fully developed independent and guided student activities are provided for use inside and outside the classroom, including hands-on experiments, analysis of media reporting, and role-playing.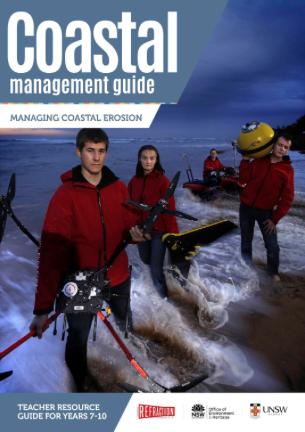 The Guide targets Australian High School STEM curriculum areas (Years 7–10) of Physical Sciences, Human Society & its Environment (HSIE), Geography, Earth & Environmental Sciences and Maths. More broadly, it is anticipated that the Guide's educational themes and activities will provide a useful and stimulating resource in any classroom where 'living at the coast' can provide a launching point into diverse areas of secondary school STEM education.
Long Reef Walks 2017/18 Season
If you'd like to join us on a walk please contact me a couple of weeks before the walk date to make a booking. FREE GUIDED WALKS of Long Reef Aquatic Reserve with NSW Department of Industry & Investment Fishcare Volunteers will be held on the following date:
Sunday 5 November 2017 3:00pm – 5:00pm
Sunday 3 December 2017 2:00pm – 4:00pm
Sunday 14 January 2018 1:00pm – 3:00pm
Sunday 18 February 2018 4:00pm – 6:00pm
Sunday 18 March 2018 3:00pm – 5:00pm
Sunday 15 April 2018 1:00pm – 3:00pm
~ Walks are held subject to weather conditions ~
Bookings are preferred.
Phil Colman, who keeps us updated on the Fishcare Volunteer Walks, has said, when sending in these monthly dates for the new season walks;
"I am only too happy to take individuals or small groups of senior school students out when I might be able to help them with their studies, give them possible projects or whatever.
Keep in mind that I am totally dictated to by tides, but am retired and basically available at any time. I am not, by the way, looking for payment. If I can steer someone in the direction of marine study, I'm paid enough!"
Photography Competition Open - Prize Worth $600
The Australian Human Rights Commission is once again running its photography competition, with a $600 prize up for grabs for the most outstanding image!
For almost a decade, the Commission has been holding photo competitions every couple of years. Our last competition attracted a record 450 entries.
Photography is a powerful medium with a long history in the promotion and advancement of human rights around the world. Photos foster empathy for the suffering and experience of others, community engagement and positive social change. No one can forget the impact of photos such as Nick Ut's famous photo The Terror of War of child Kim Phuc after a napalm attack during the Vietnam War.
The theme for the 2017 competition is Home, inspired by Eleanor Roosevelt's famous quote "Where, after all, do universal human rights begin? In small places, close to home..."
The shortlisted and winning photos to be displayed at the 2017 Human Rights Awards on 8 December in Sydney.
So, what are you waiting for?
There will be two categories for entries: Under 18 and 18 & over.




Overall winners will receive their prizes at the 2017 Human Rights Awards on December 8 in Sydney. A selection of photos from the Competition will also be on display.




Main prizes worth $600.




The competition will close on 30 September 2017.



Kids Helpline
If you're aged 5-25 the Kids Helpline provides free and confidential online and phone counselling 24 hours a day, seven days a week on 1800 55 1800.
You can chat with us about anything… What's going on at home, stuff with friends. Something at school or feeling sad, angry or worried. You don't have to tell us your name if you don't want to.
You can Webchat, email or phone. Always remember - Everyone deserves to be safe and happy. You're important and we are here to help you. Visit: https://kidshelpline.com.au/kids/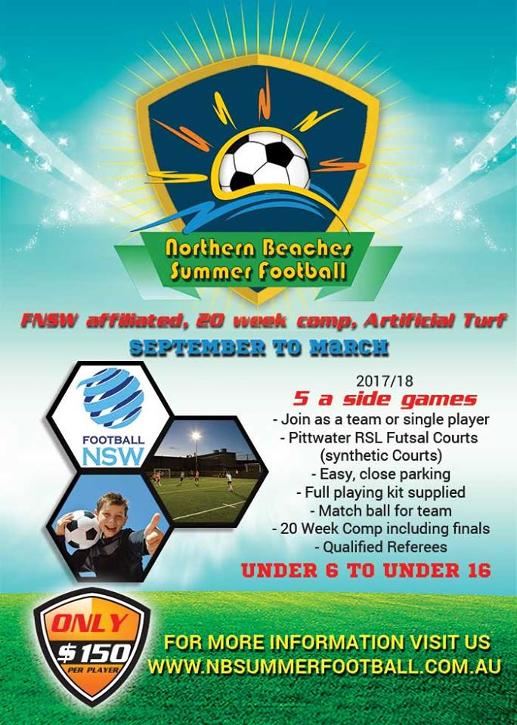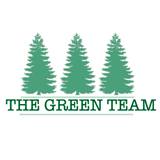 The Green Team
Profile
This Youth-run, volunteer-based environment initiative has been attracting high praise from the founders of Living Ocean as much as other local environment groups recently.
Creating Beach Cleans events, starting their own, sustainability days - 'action speaks louder than words' ethos is at the core of this group.
Cyberbullying
Research shows that one in five Australian children aged 8 to 17 has been the target of cyberbullying in the past year. The Office of the Children's eSafety Commissioner can help you make a complaint, find someone to talk to and provide advice and strategies for dealing with these issues.
Make a Complaint
The Enhancing Online Safety for Children Act 2015 gives the power to provide assistance in relation to serious cyberbullying material. That is, material that is directed at a particular child with the intention to seriously embarrass, harass, threaten or humiliate.
IMPORTANT INFORMATION
Before you make a complaint you need to have:
copies of the cyberbullying material to upload (eg screenshots or photos)

reported the material to the social media service (if possible) at least 48 hours ago

at hand as much information as possible about where the material is located

15-20 minutes to complete the form
Visit: esafety.gov.au/complaints-and-reporting/cyberbullying
Our mission
The Office of the Children's eSafety Commissioner is Australia's leader in online safety. The Office is committed to helping young people have safe, positive experiences online and encouraging behavioural change, where a generation of Australian children act responsibly online—just as they would offline.
We provide online safety education for Australian children and young people, a complaints service for young Australians who experience serious cyberbullying, and address illegal online content through the Online Content Scheme.
Our goal is to empower all Australians to explore the online world—safely.
NCYLC is a community legal centre dedicated to providing advice to children and young people. NCYLC has developed a Cyber Project called Lawmail, which allows young people to easily access free legal advice from anywhere in Australia, at any time.
NCYLC was set up to ensure children's rights are not marginalised or ignored. NCYLC helps children across Australia with their problems, including abuse and neglect. The AGD, UNSW, KWM, Telstra and ASIC collaborate by providing financial, in-kind and/or pro bono volunteer resources to NCYLC to operate Lawmail and/or Lawstuff.
Send In Your Stuff
Pittwater Online News is not only For and About you, it is also BY you.
We will not publish swearing or the gossip about others (this is the opposite of what we stand for) BUT: If you have a poem, story or something you want to see addressed, let us know or send to:
pittwateronlinenews@live.com.au
All Are Welcome, All Belong!
2017 WOMEN'S QUALIFYING SERIES SET FOR MASSIVE FINALE AT PORT STEPHENS TOYOTA NSW PRO.
SYDNEY -Thursday, 12 October 2017
After a gruelling year battling it out around the world, the World Surf League (WSL) Women's Qualifying Series (QS) will culminate at Birubi Beach at the 2017 Port Stephens Toyota NSW Pro. With 6000 points up for grabs, some of the world's best female surfers will be on hand trying to consolidate themselves a spot on the 2018 elite Championship Tour (CT).
Novocastrian, Philippa Anderson has been competing on the QS for a number of years now, with the dream of elevating herself to the CT. In 2016, this dream almost became reality, with Anderson only narrowly missing the qualification cut off. The stylish natural footer's best result of 2016, came at the final QS6,000 of the year. In 2017, Anderson approaches the final event in a similar position and is hoping to go one better and take the win on home soil to achieve her lifelong goal of competing on the 'Dream Tour.'
"This is the last QS6,000 event of the year so it is super important," Anderson said. "There are only six events of this size in the season so a solid result at a couple of them is essential. There are a handful of girls all needing a big result here, so it is sure to be exciting. Having the final event of the year in Australia is great, but the fact that it is so close to my home is amazing. I surf at Birubi a bit and it can get really good. It's a great setup for a contest and it will be awesome to see the world's best out there. I'm really glad this event has come together and can't wait for it to get underway."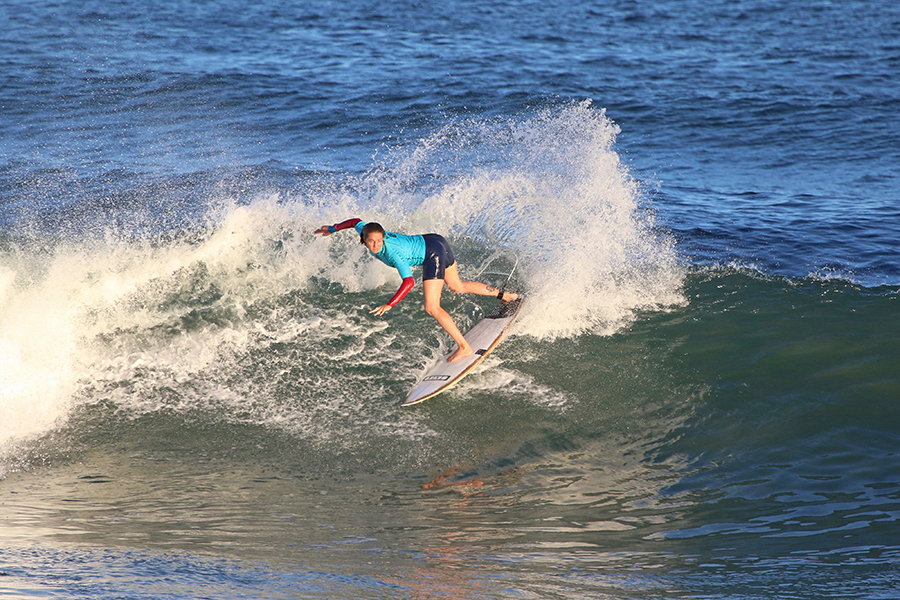 After successfully running the final Women's QS6,000 event of the 2016 season at Cronulla, it was an obvious decision to keep the event based in New South Wales. Collaborating with WSL, Destination NSW and Port Stephens Council was Luke Madden and the Surfing NSW team who knew the Birubi Beach at Port Stephens would be the ideal location to decide the qualifiers for the 2018 CT.
"The Toyota Port Stephens NSW Pro has been a successful collaborative effort between Surfing NSW, WSL, Destination NSW and Port Stephens Council and we couldn't be more proud to see it kick off its maiden year in 2017. To have the world's best female surfers in Port Stephens as they attempt to cement their position on the 2018 World Championship Tour is the perfect way to finish the Qualifying Series year and we couldn't be more excited for it to all kickoff."
Parliamentary Secretary for the Hunter, Scot MacDonald MLC said the Port Stephens NSW Pro is a major international event that will see competitors from all over the world travel to the region.
"Port Stephens is one of the most famed surf spots in Australia and I am looking forward to welcoming some of the world's best surfers to our stunning region in just a few weeks," Mr MacDonald said. "The Port Stephens NSW Pro women's field alone has 114 competitors and as the last major point-scoring opportunity of the year, will play a major role in determining who qualifies for the 2018 World Surf League (WSL) Women's Championship Tour."
NSW Minister for Tourism and Major Events Adam Marshall said with so many international surfers visiting the region, the event will provide a significant boost for local businesses, hotels, restaurants and tourism operators.
"The Port Stephens NSW Pro will be huge, with more than 1,000 surfers and visitors expected to travel to the region, injecting around $910,000 into the local visitor economy over the next two years," Mr Marshall said. "This event is a key component of a packed events calendar for the Hunter region, which this year has included the WSL sanctioned Australian Boardriders Battle, Matildas vs Brazil international football friendly and the upcoming Newcastle 500 just to name a few."
WSL Australia / Oceania Regional Manager Will Hayden-Smith is excited to see what the new location has to offer for the most important event of the Women's QS season.
"This is the most important women's QS of the season as it decides who will be on the 2018 Championship Tour. WSL would like to pass on a huge thank you to our event partners Destination NSW, Port Stephens Toyota, Port Stephens Council and Surfing NSW for helping us pull this together. We look forward to showing the world what Port Stephens has to offer."
Janelle Gardner, Tourism Development and Event Coordinator for Port Stephens Council is thrilled that the surfing worlds eyes will be on the beautiful Birubi Beach and its surroundings.
"Port Stephens Council is very excited to be hosting this prestigious event. The Port Stephens Toyota NSW Pro provides a fantastic opportunity to promote Port Stephens, our beautiful beaches, National Parks and the amazing Worimi Conservation Lands to surfers and surfing fans from around the world. Port Stephens Council looks forward to working with the WSL and Surfing NSW to ensure the 2017 Port Stephens Pro is a great success and continues in Port Stephens for many years to come."
The 2017 Port Stephens Toyota NSW Pro will run from November 2 – 5. For more information on the event and to watch it live, head to
www.worldsurfleague.com
or check out the WSL App.
Picture - Novocastrian, Philippa Anderson (Merewether, NSW) has been competing on the QS for a number of years now, with the dream of elevating herself to the CT. Photo by Ethan Smith / Surfing NSW.
The Simpson Prize
If you wish to enter the Simpson Prize, please respond to the question below.

The Simpson Prize is a national competition for Year 9 and 10 students.
The competition encourages participants to focus on the significance of Anzac Day and to consider what Anzac Day means to them and to Australia.
Question
Some historians have described 1917 as "the worst year of the Great War" for Australia and Australians. To what extent is this an accurate statement?
Instructions
The Simpson Prize requires you to respond to the quote and question above using both the Simpson Prize Australian War Memorial Source Selection (which can be found at
https://www.awm.gov.au/education/simpson-prize/
) and your own research.
You are encouraged to agree, debate with or challenge the statement from a variety of perspectives – individual, national and global – and to use sources in a variety of forms.
You are expected to make effective use of a minimum of three of the sources provided (see link above).
Up to half of your response should also make use of information drawn from your own knowledge and research.
Closing date
Submit your entry by Friday 10 November 2017.
Please see the
How to Enter section
for more details regarding student and teacher entry requirements.
Note: The Winners of this year's Simpson Prize will travel in 2018.
The competition is funded by the Australian Government Department of Education and run by the History Teachers' Association of Australia.