July 23 - 29 2023: Issue 591
Turimetta Moods: June To July 2023 Pictures
The post-Winter School Holidays Break catch-up on what photographer Joe Mills has seen when out and about.
As Joe says ''enjoy the pics!''.
Turimetta Moods

Week ending Friday 21 July 2023 - by Joe Mills
Nature is a place where birds fly around uncooked
- Oscar Wilde
Oscar's quote could easily apply to Turimetta Beach which is officially a Nature Reserve. The micro habitat between Turimetta Headland & Narrabeen Headland & Narrabeen Park Parade is haven for all types of birds, including sea birds. The waves finally returned on Thursday morning, and it was good to hear the crashing of waves again. As usual, the mornings were crisp, but tolerable, because the winds were light.
The regulars included the hermit (quiet again this week), Joe (who has a quick one minute dip in the ocean) & wife Mon, Kristel who walks the beach 5 times, the lone fisherman who only brings a rod & bait (but no other gear) & fishes the shore break, and the girl who sits on the cliff top (mid beach) & watches the sunrise.
Some of the pics included:
Turimetta sunrises (northern end during winter)
Lone fisherman
Rat park fog patches
Cliffs along northern headland (only possible to view because of sand buildup)
Lake Narrabeen entrance channel reflections
Sunrises & east wave patterns from Narrabeen Head Lookouts
Cloud formations
Winter flowering
Enjoy the pics.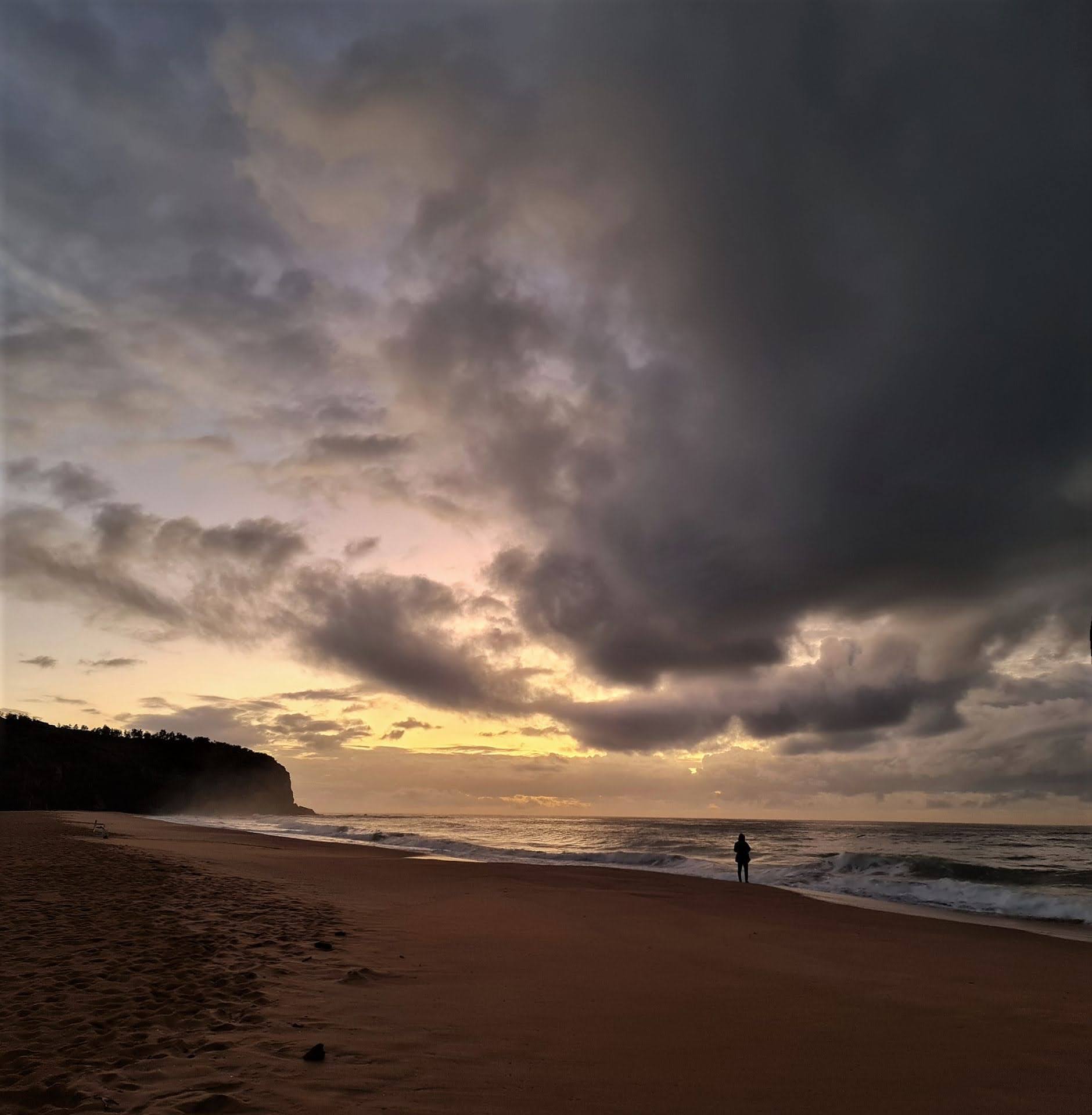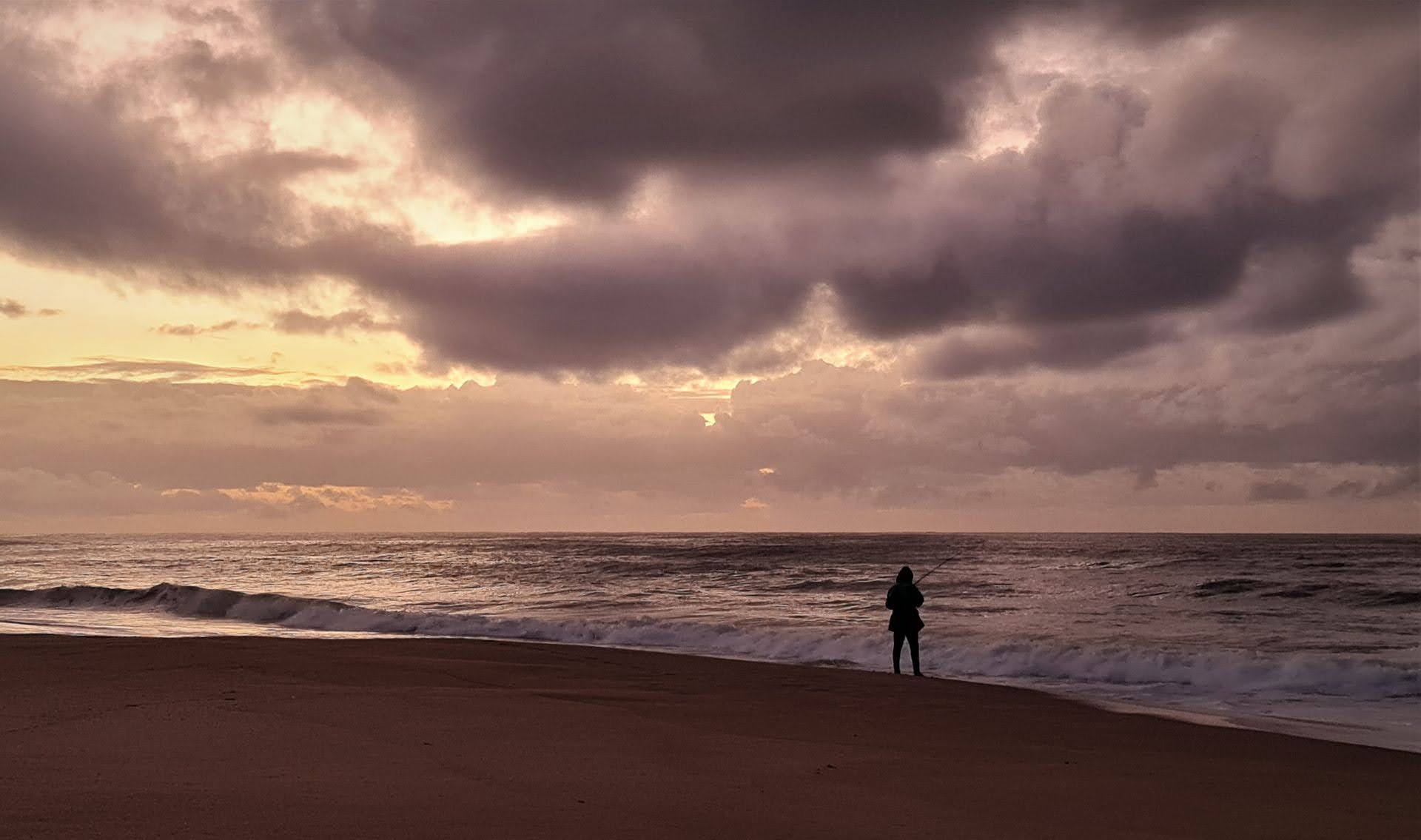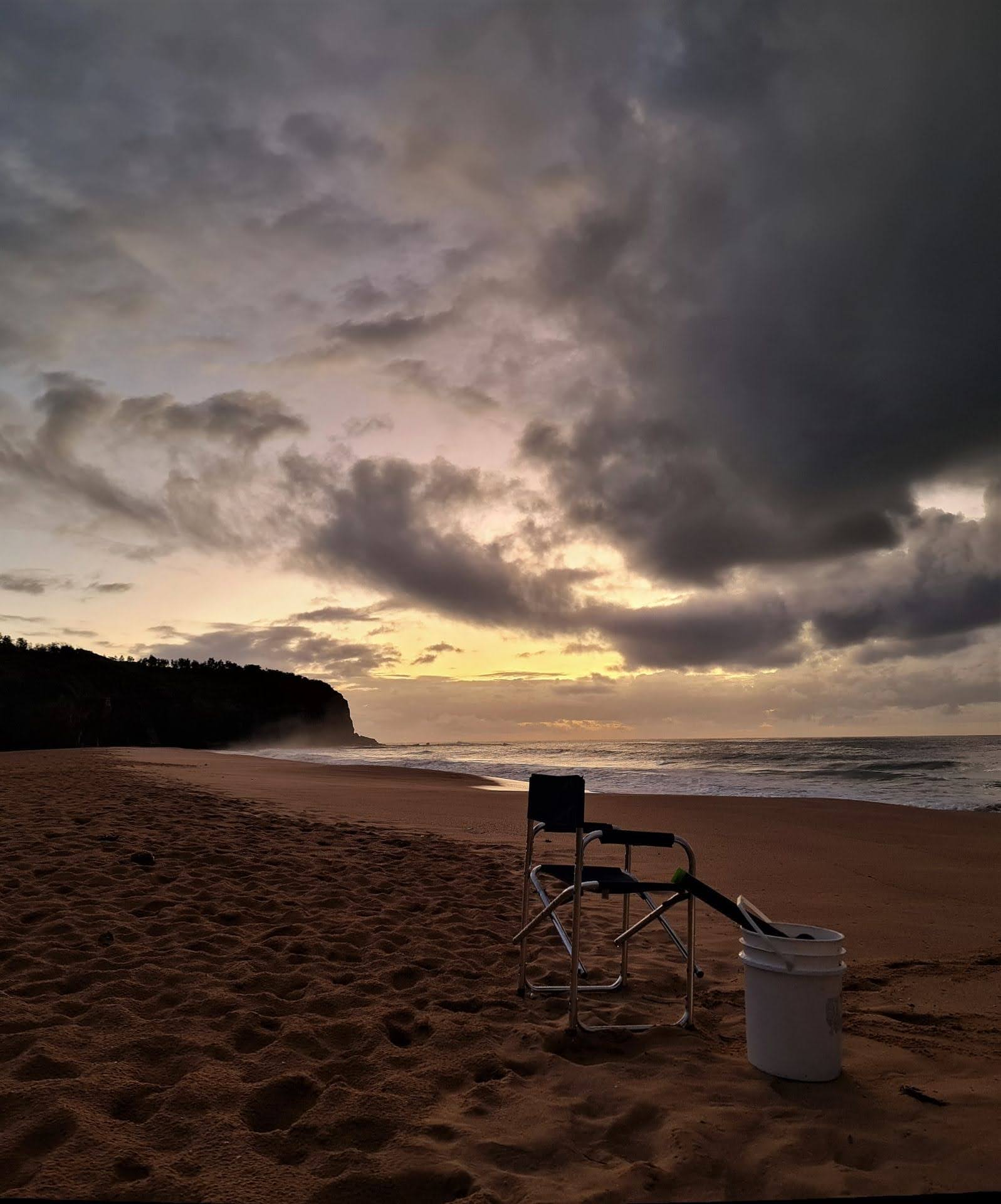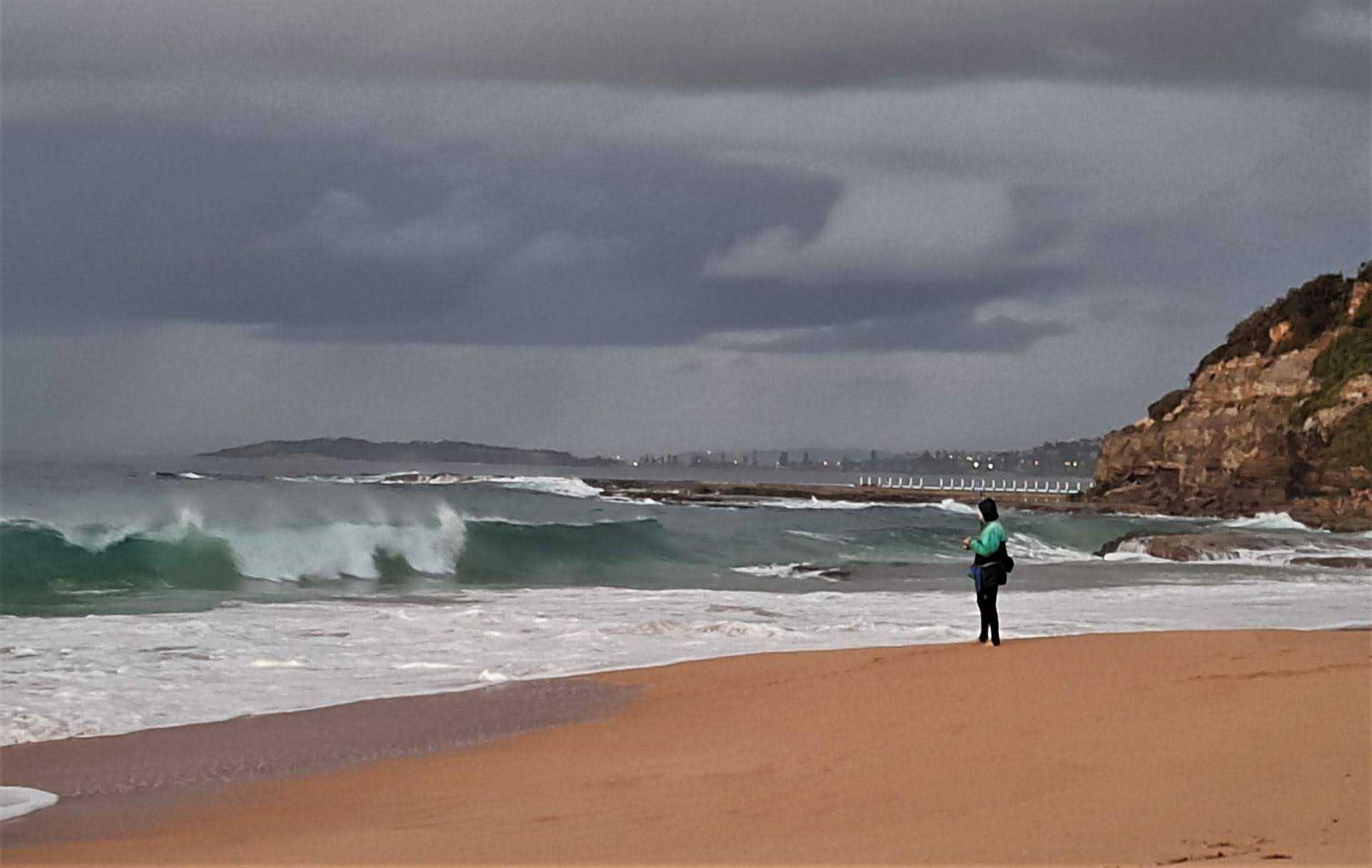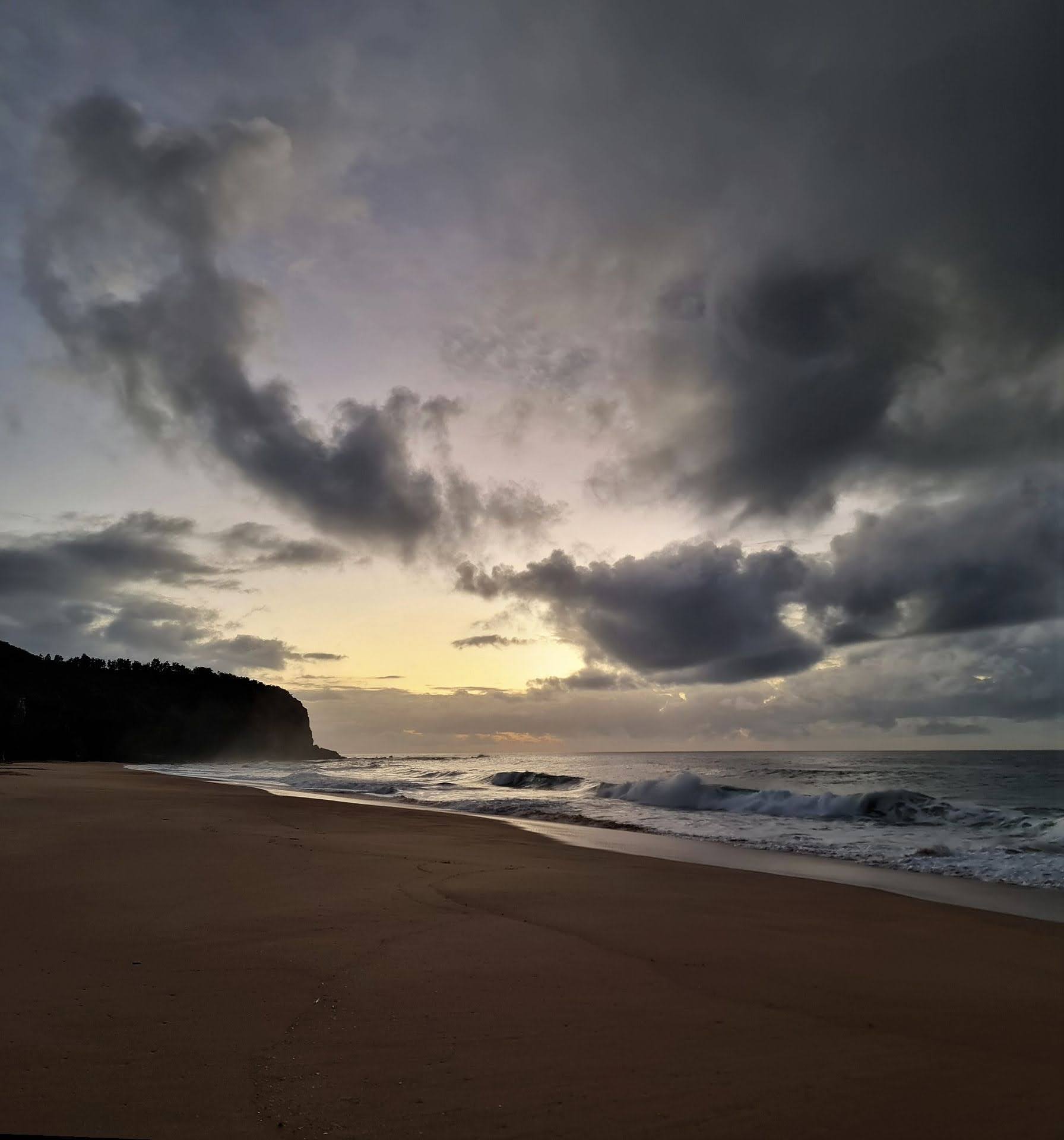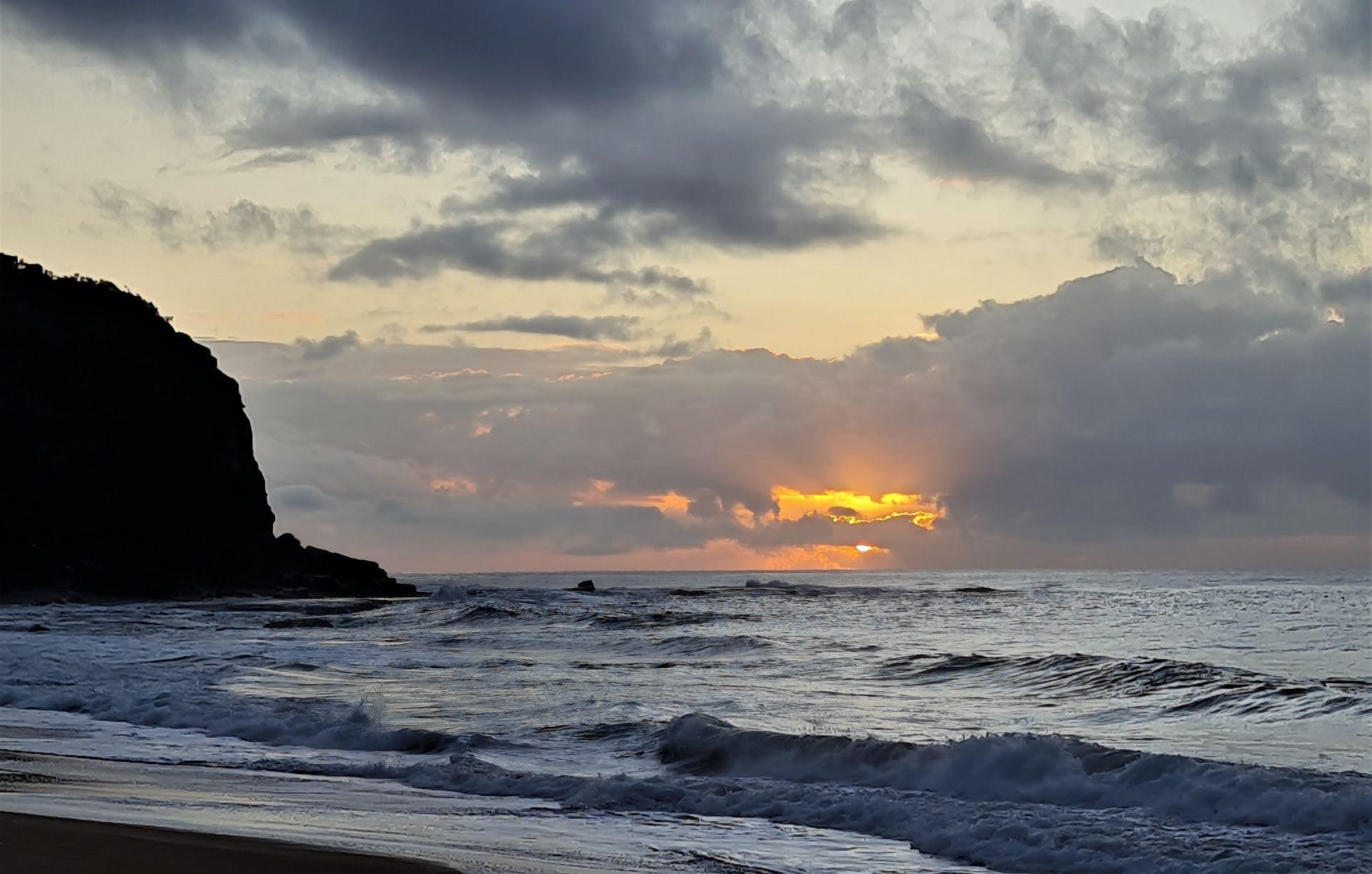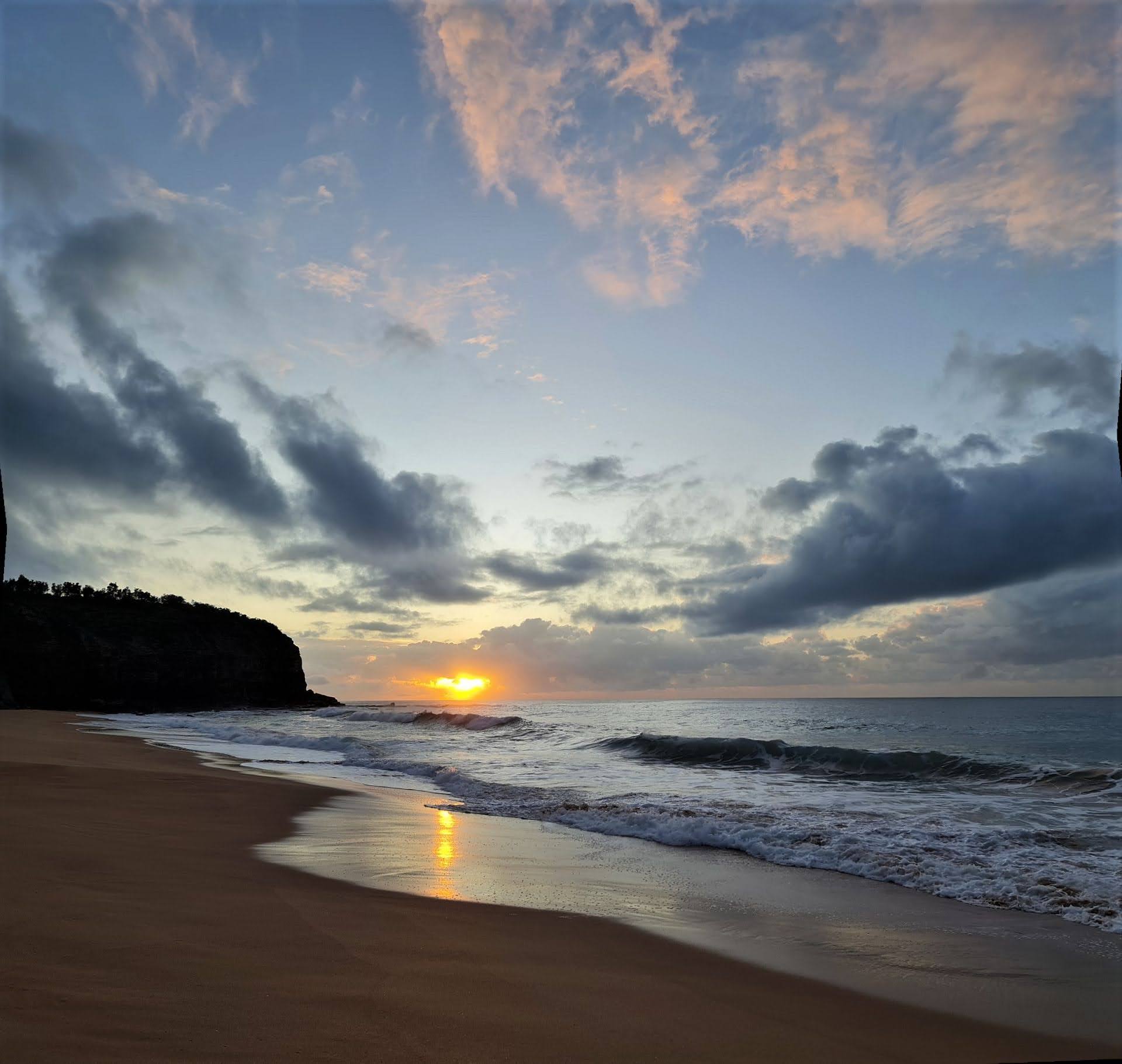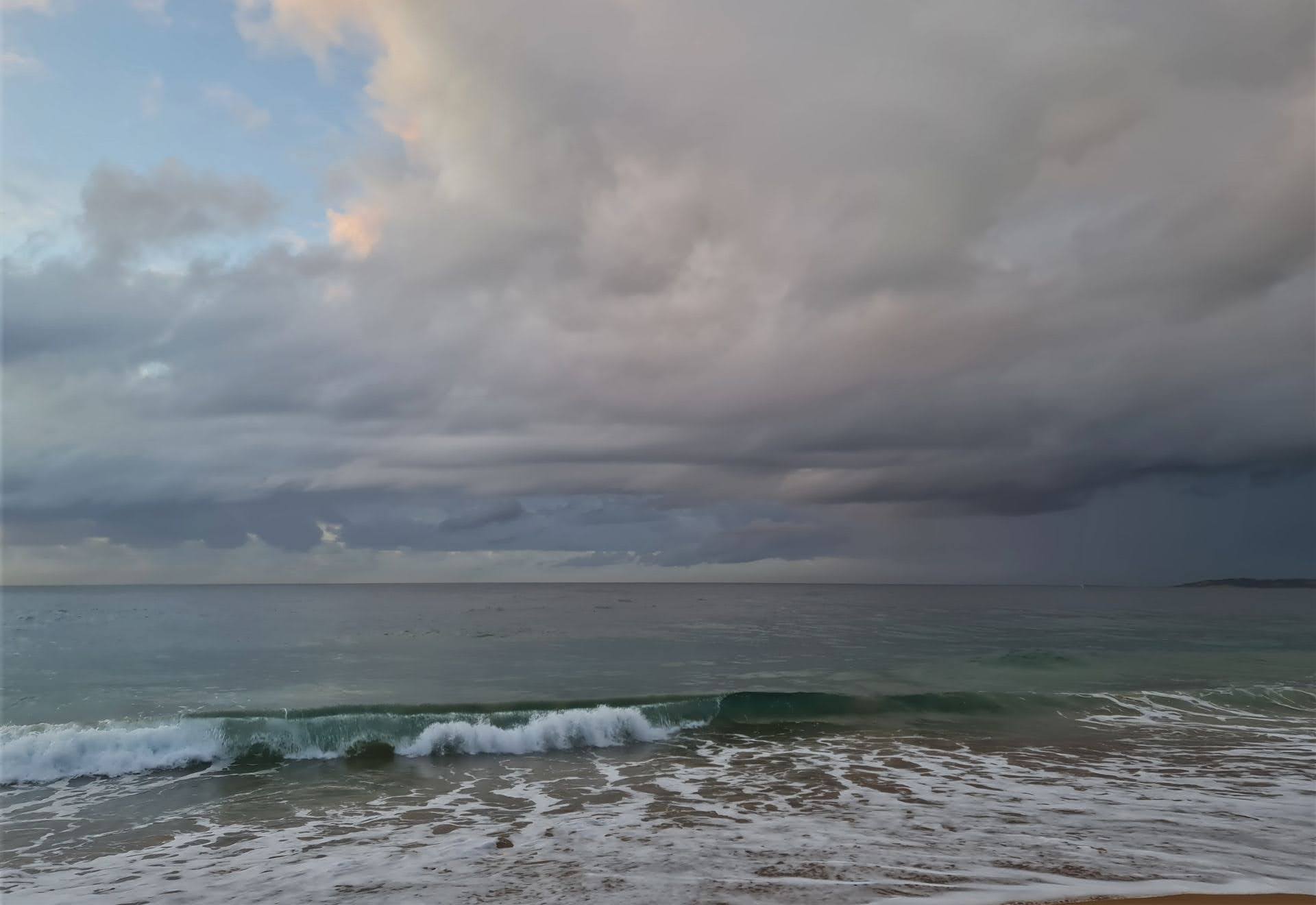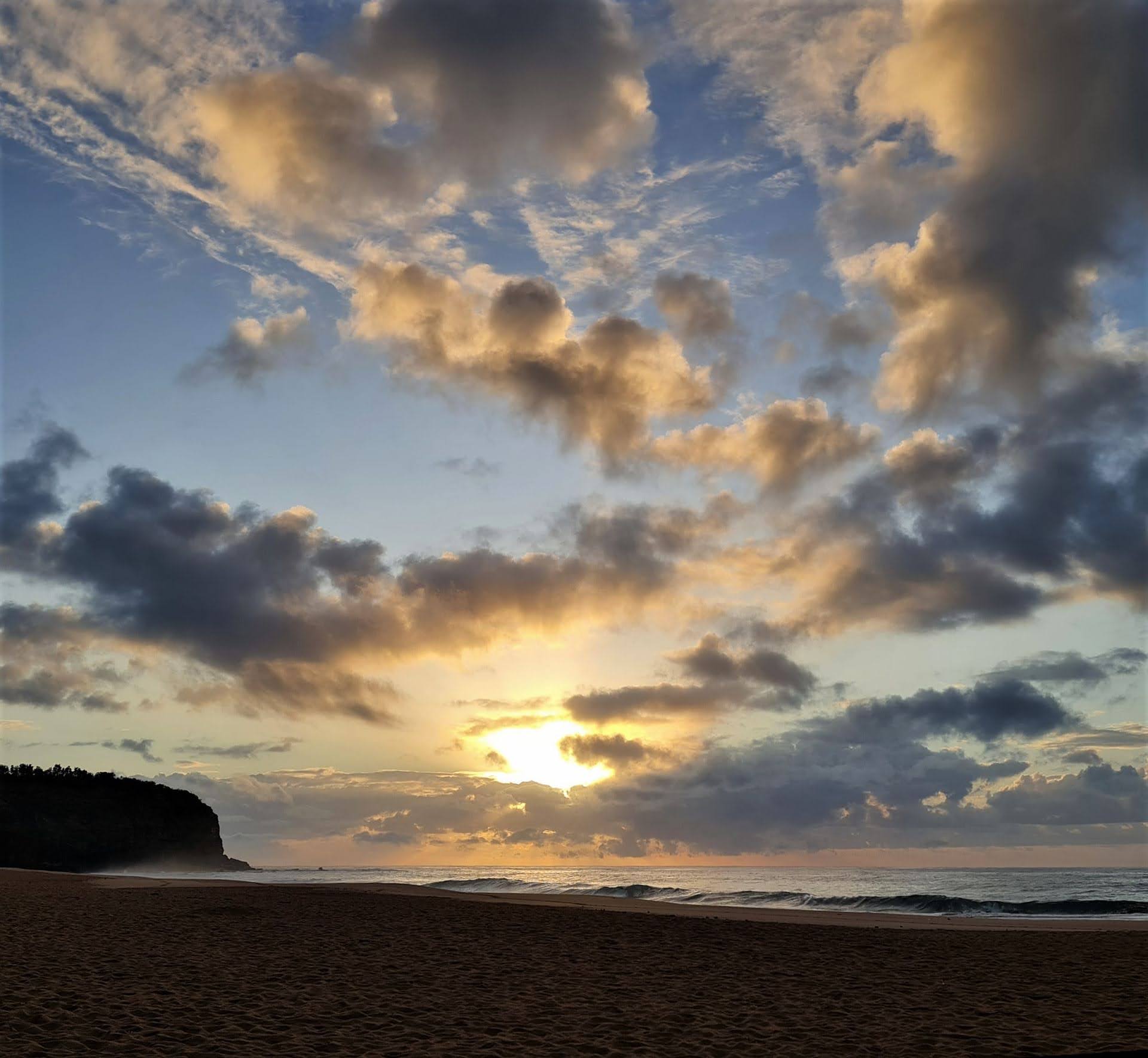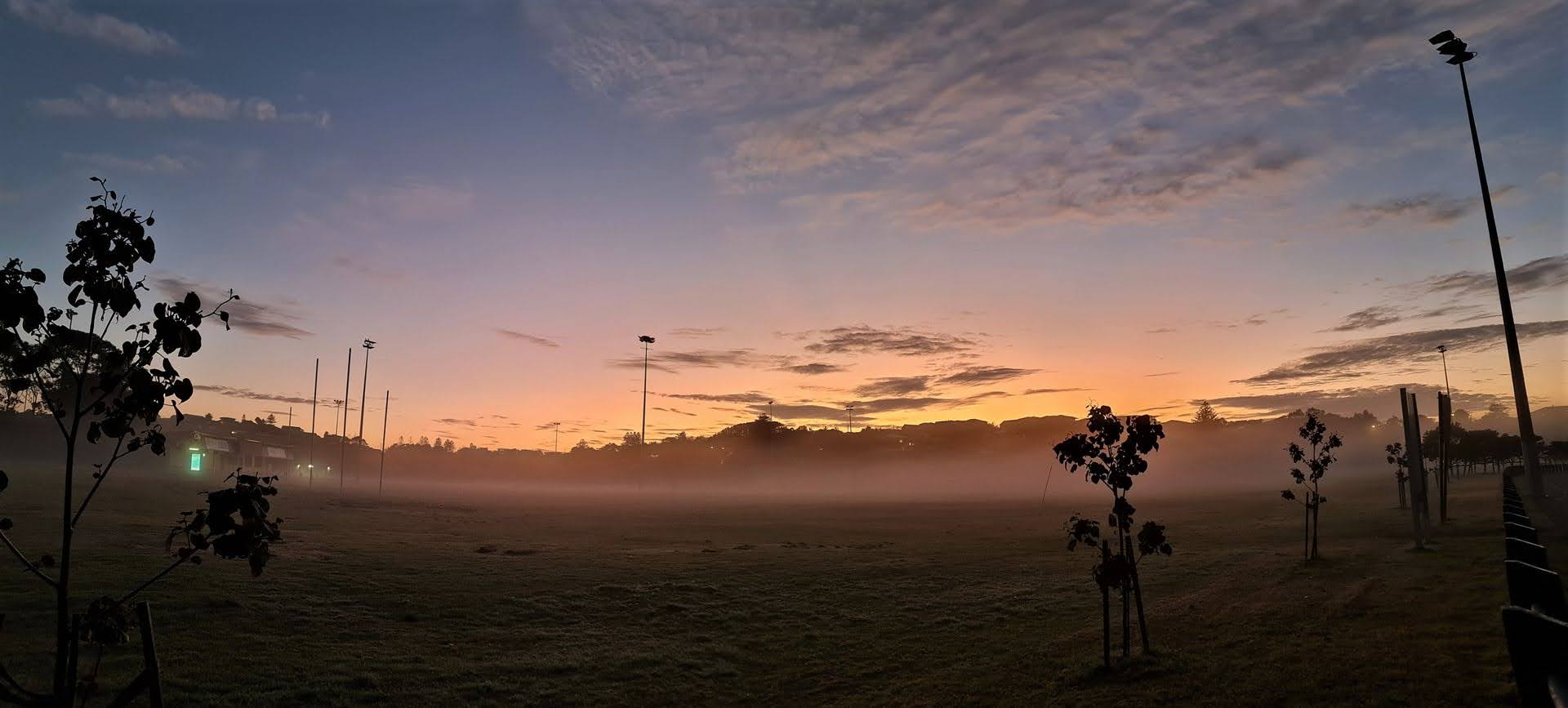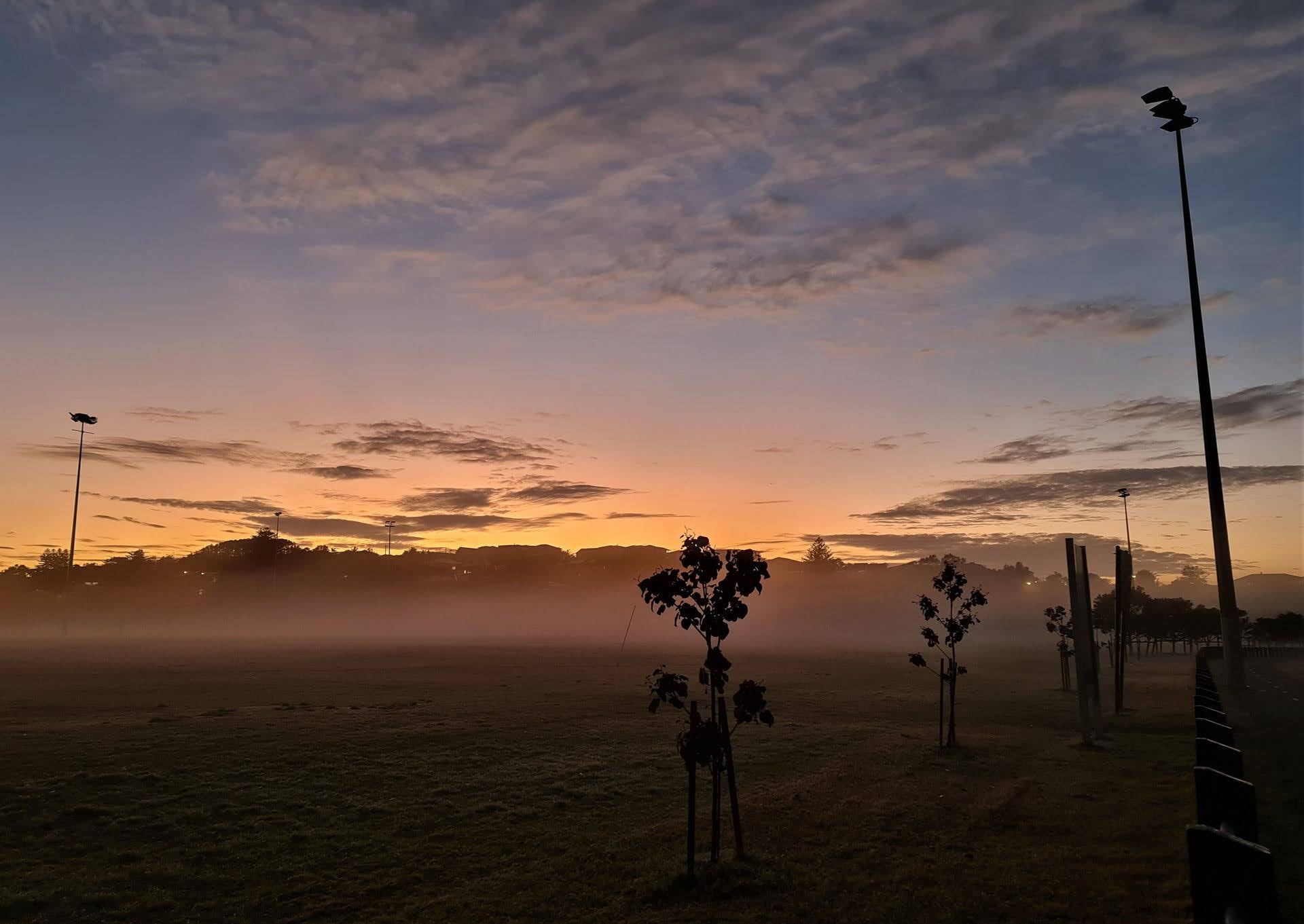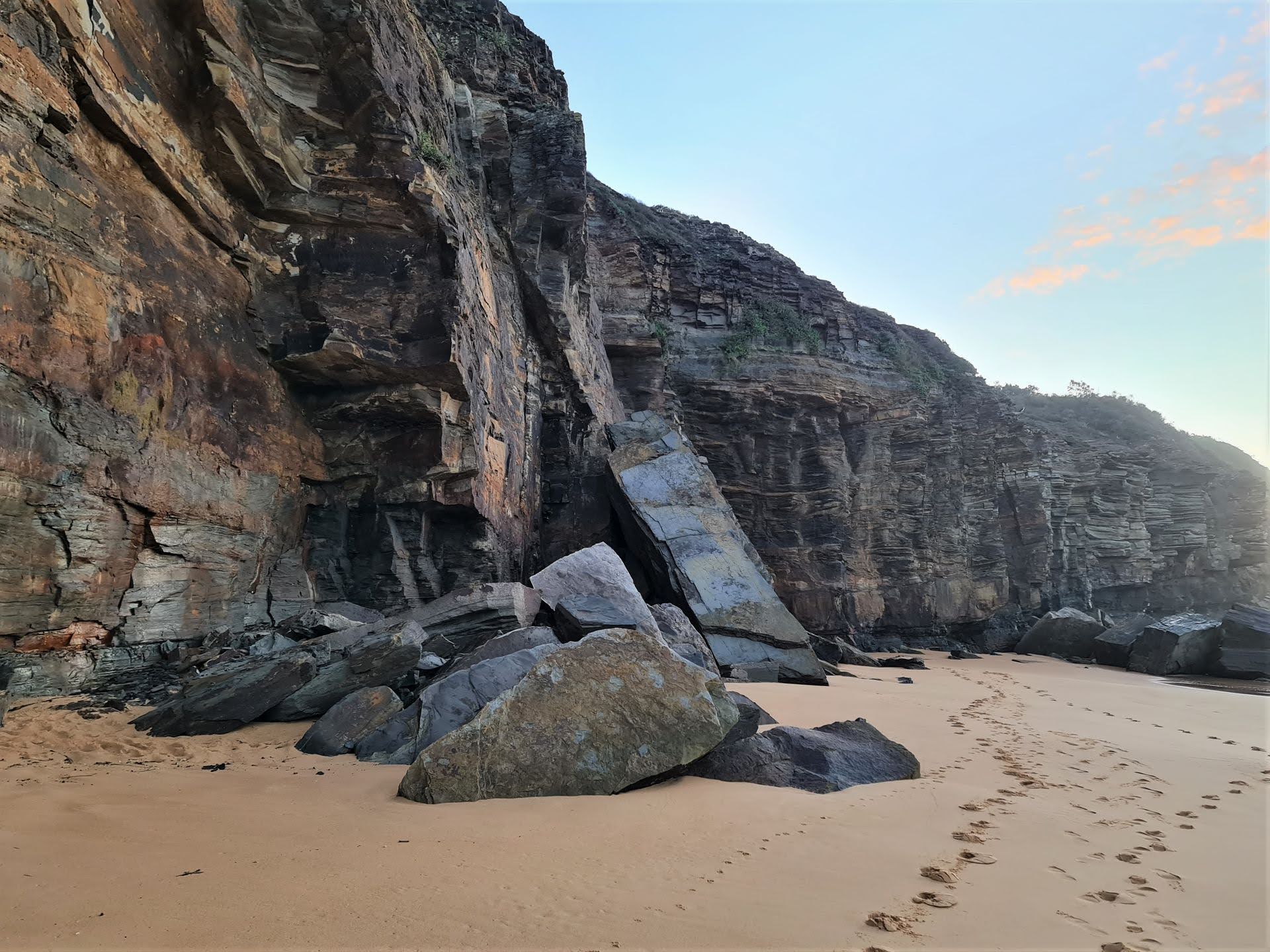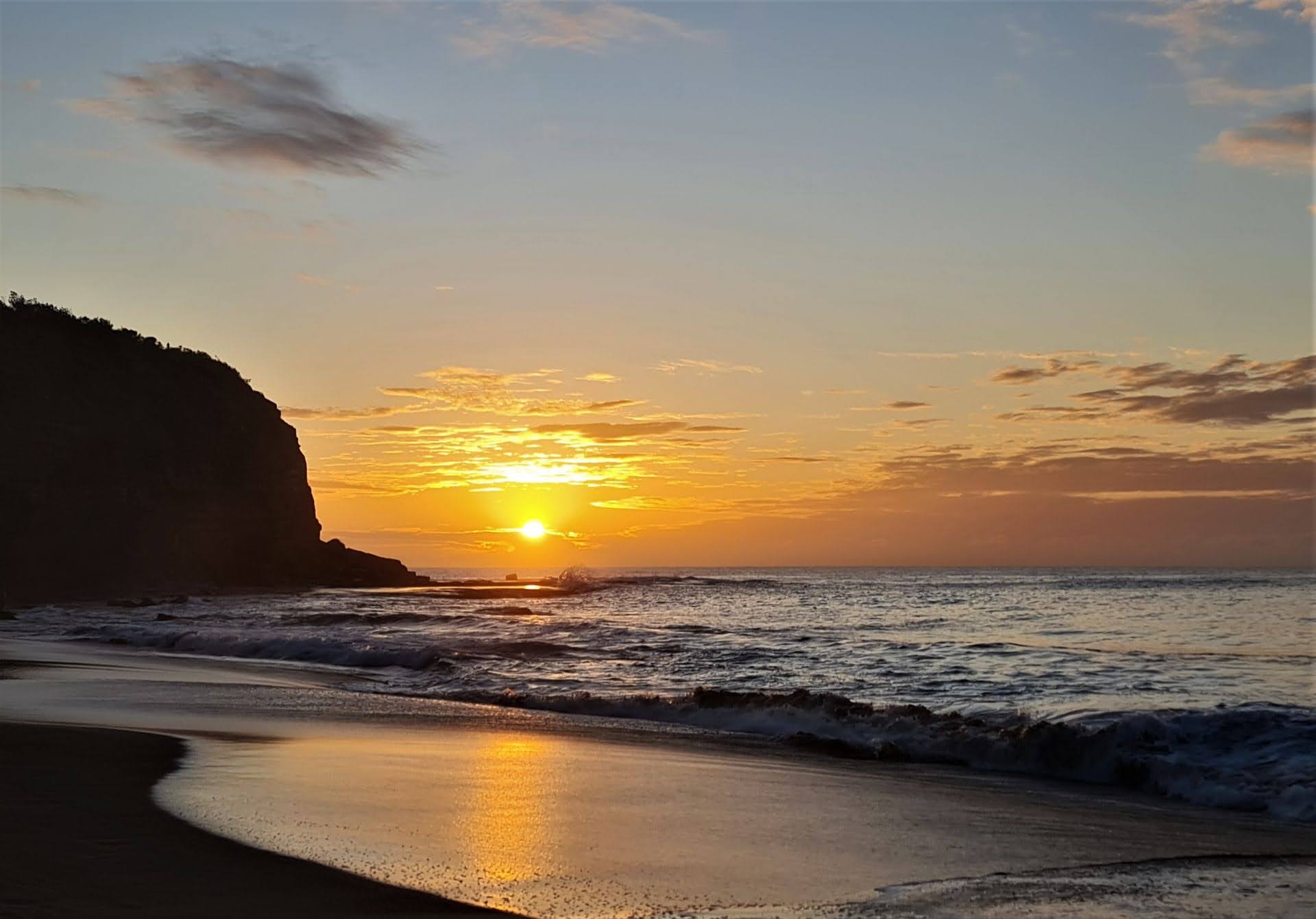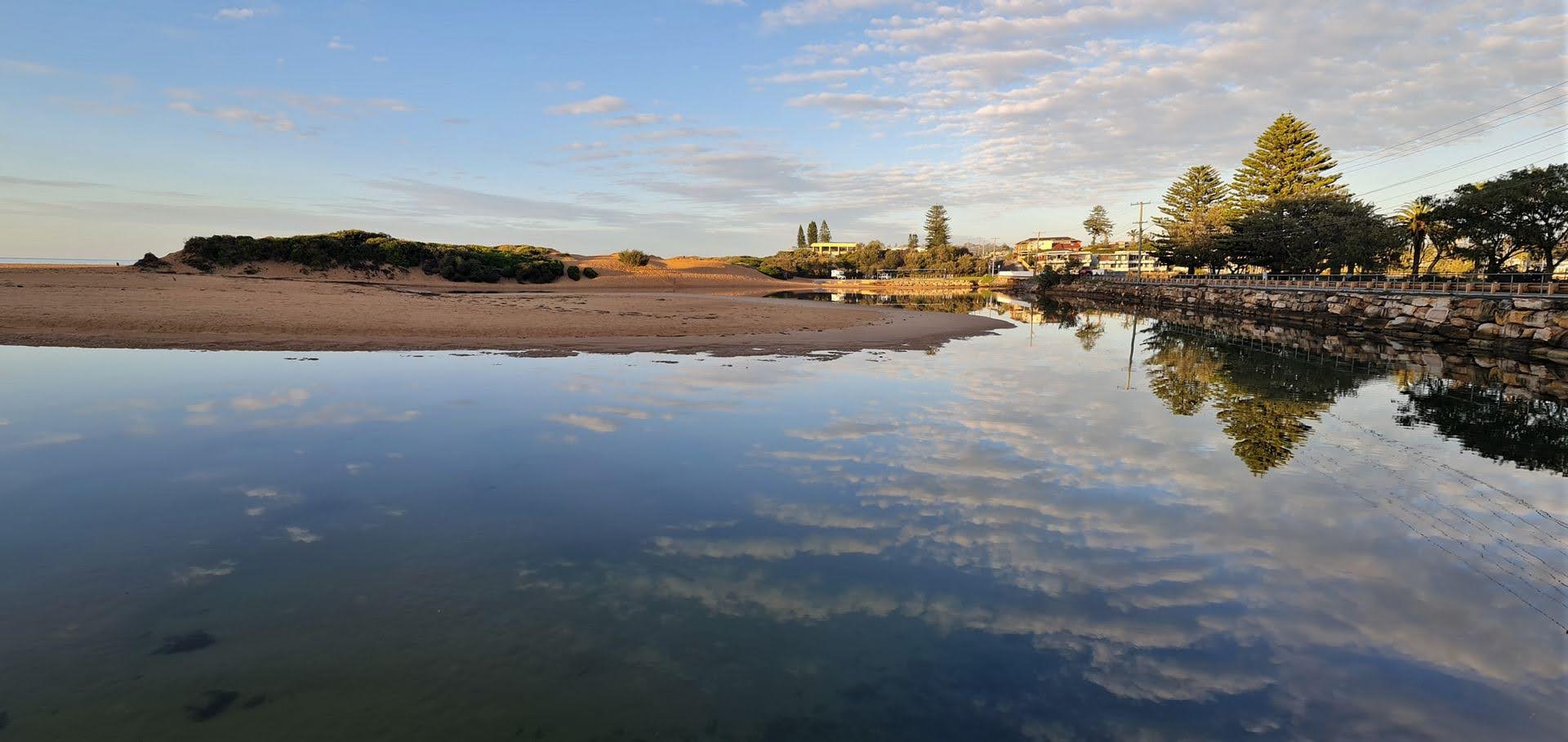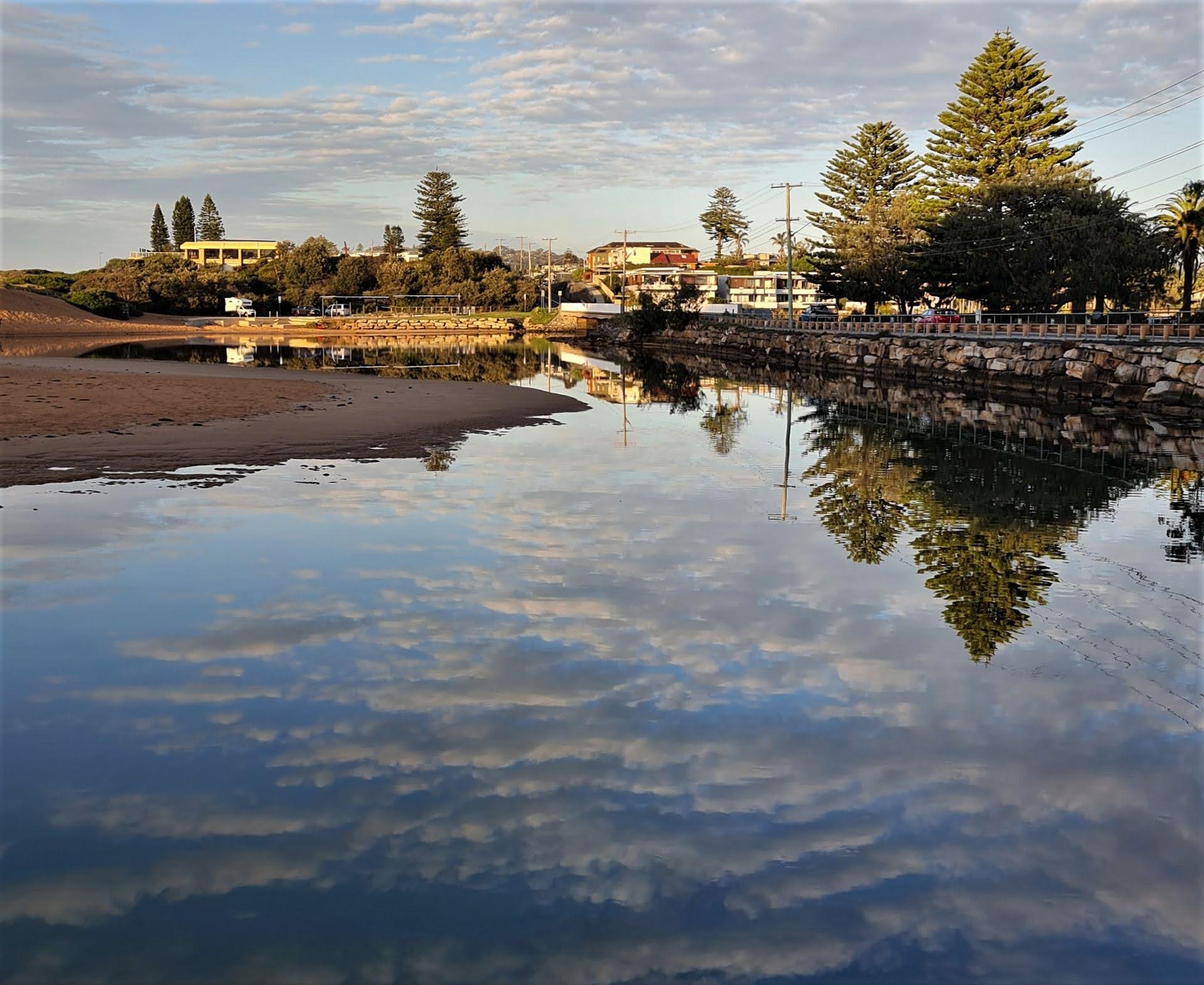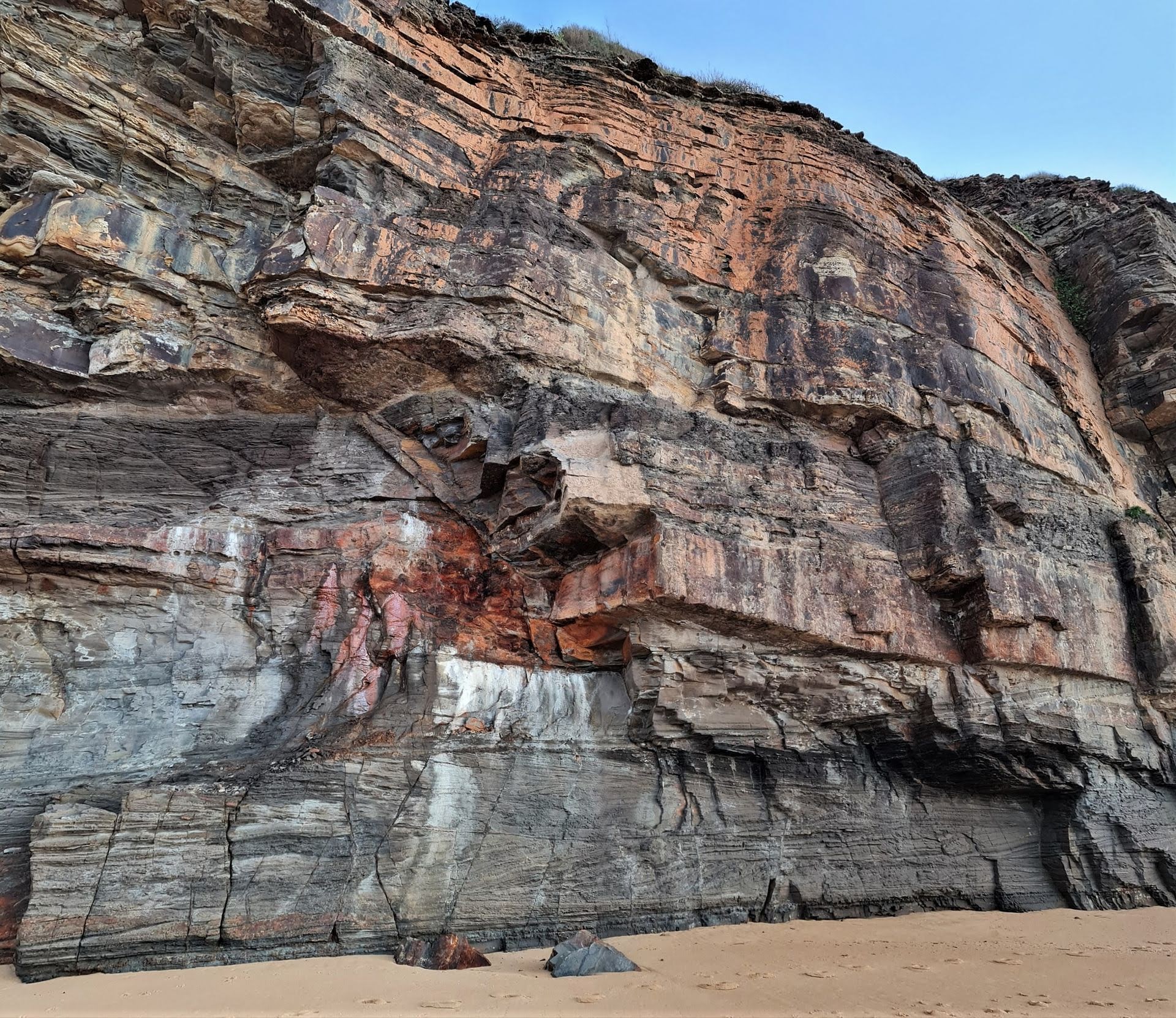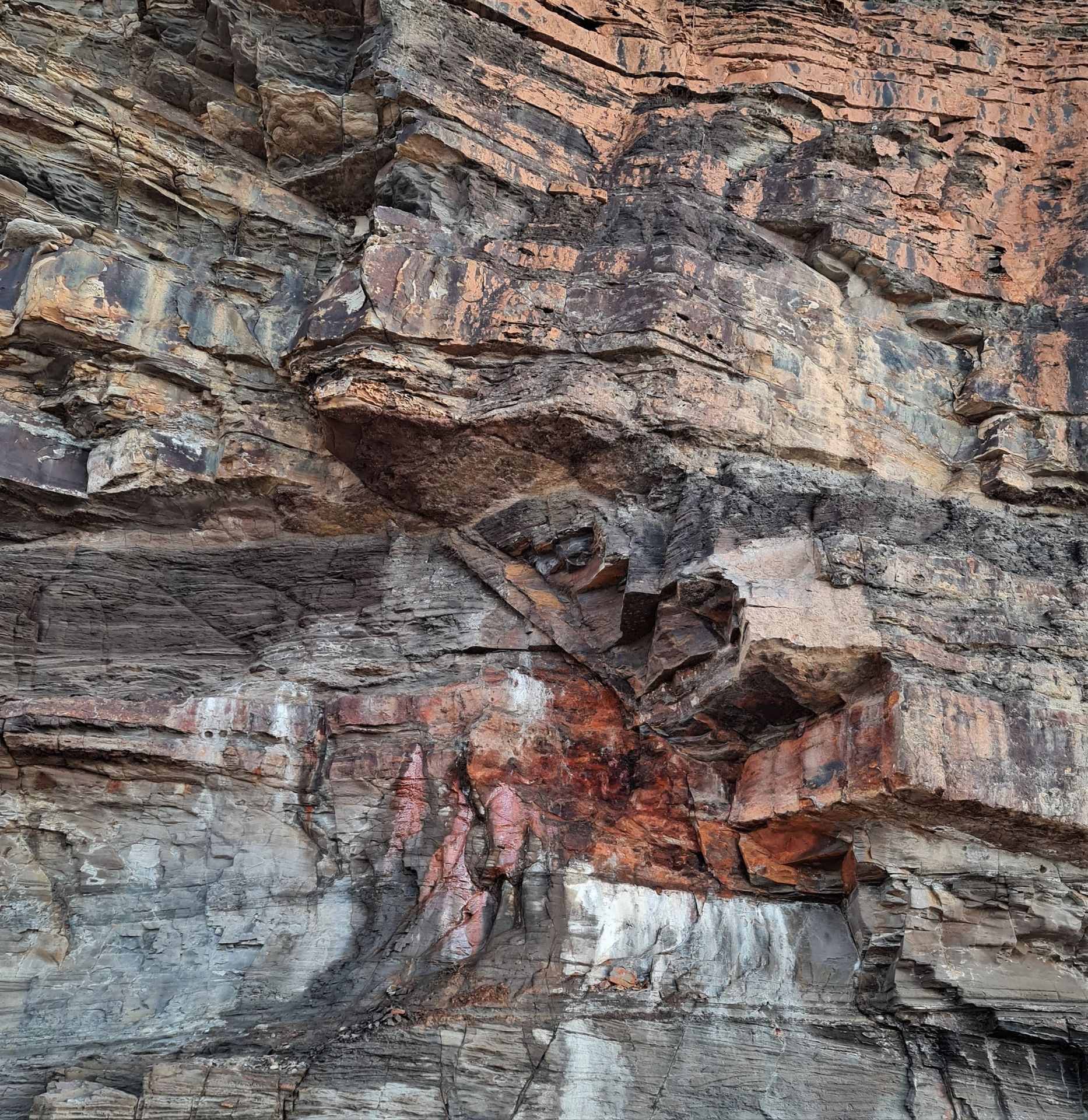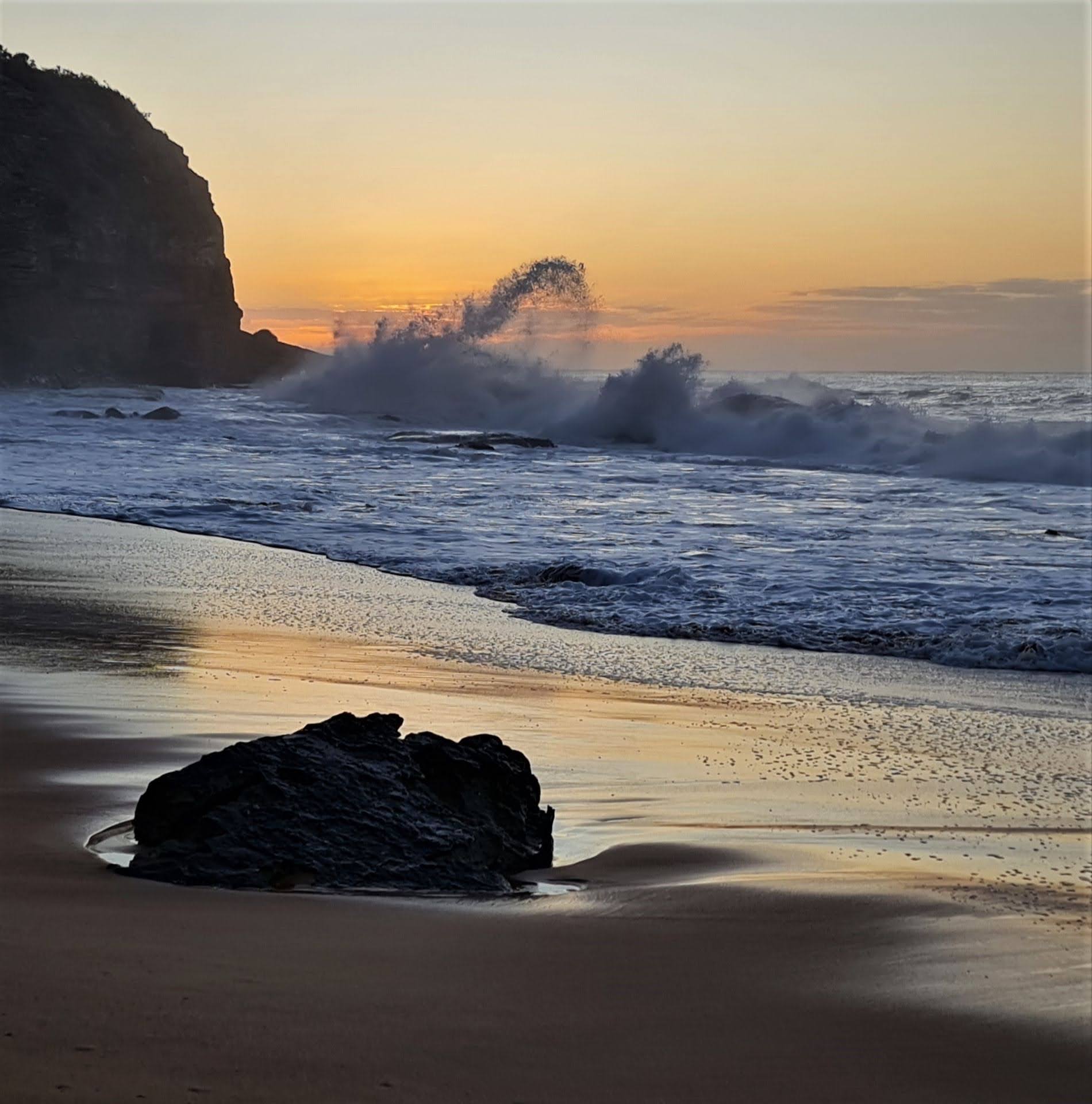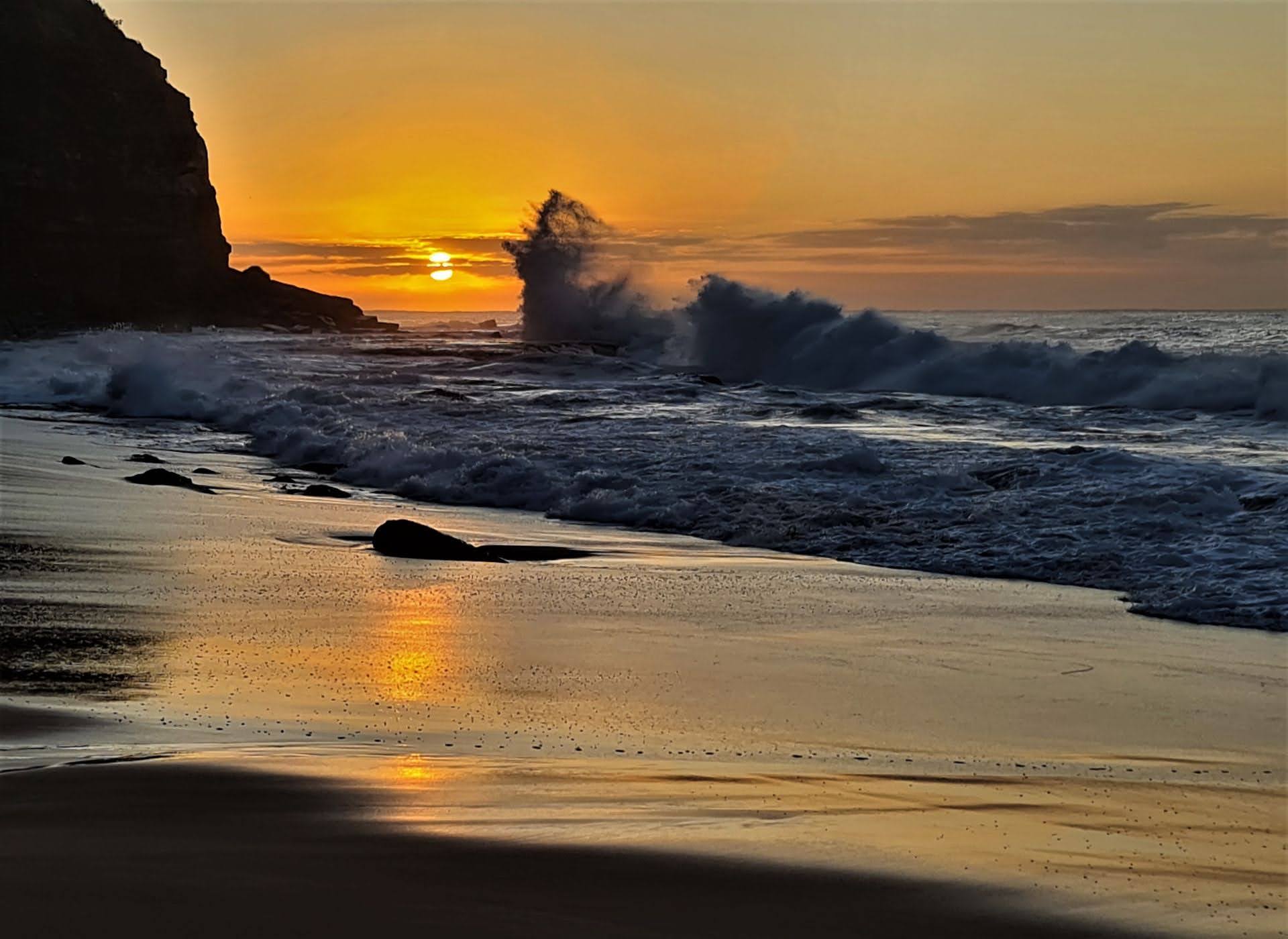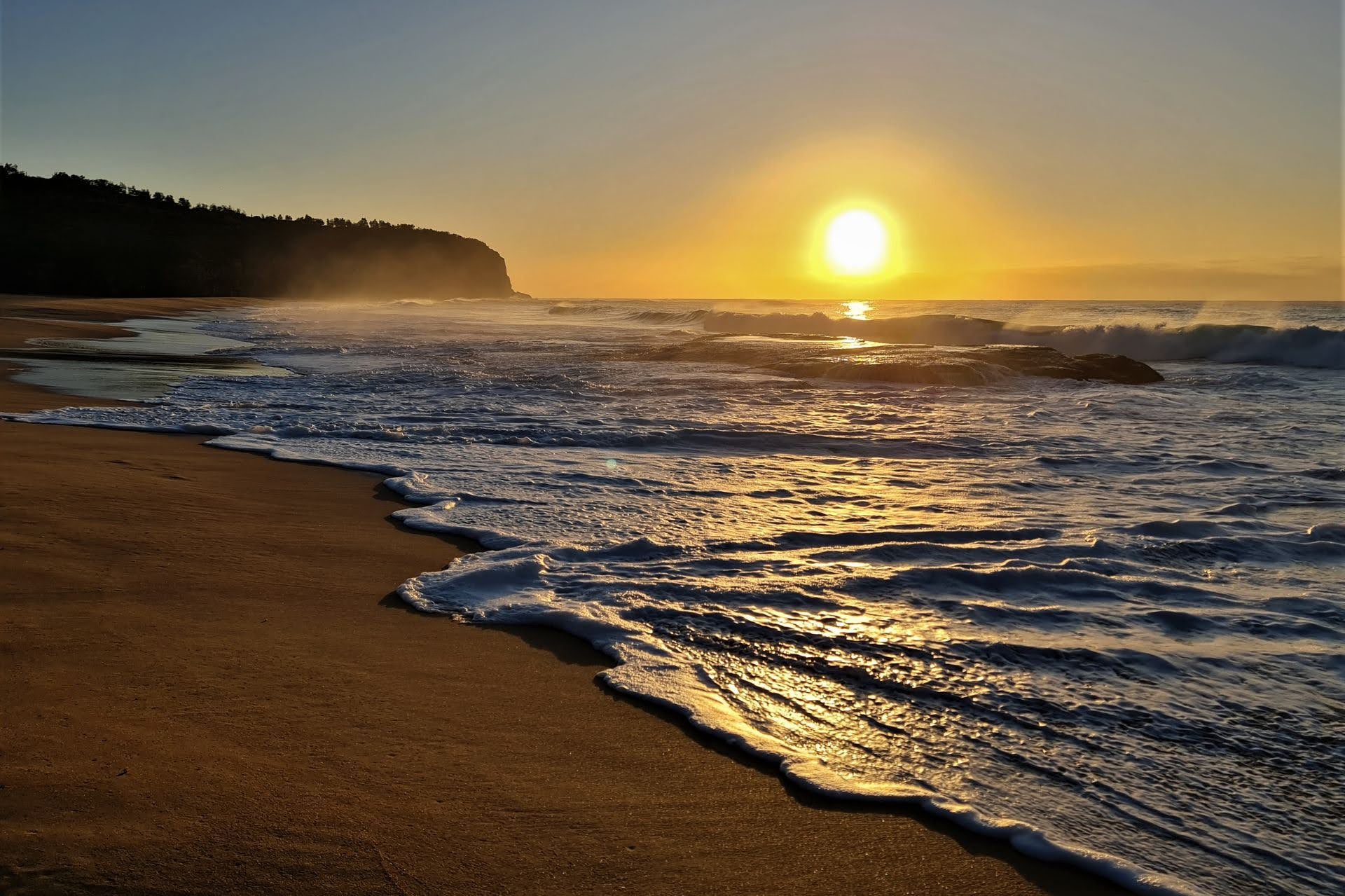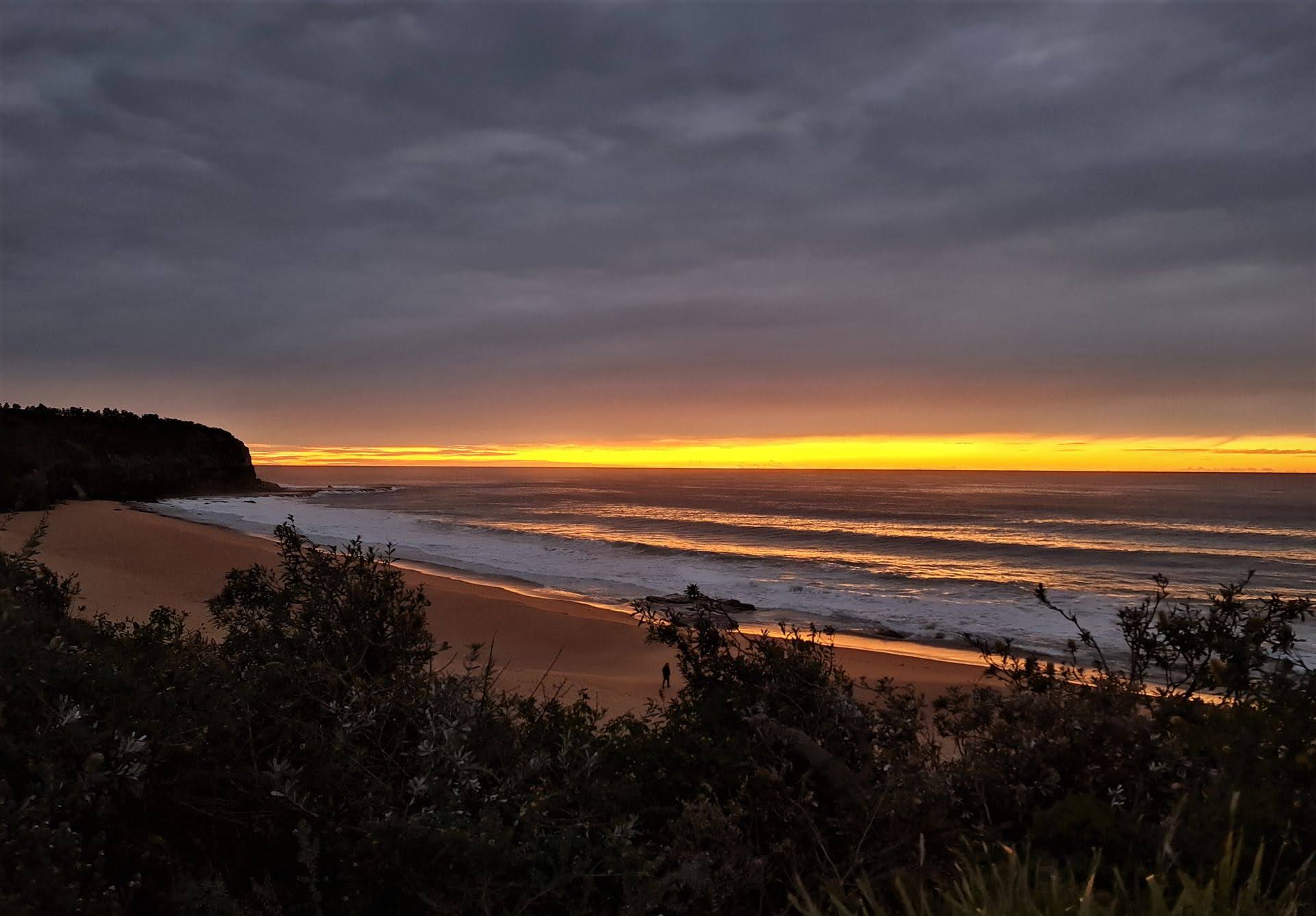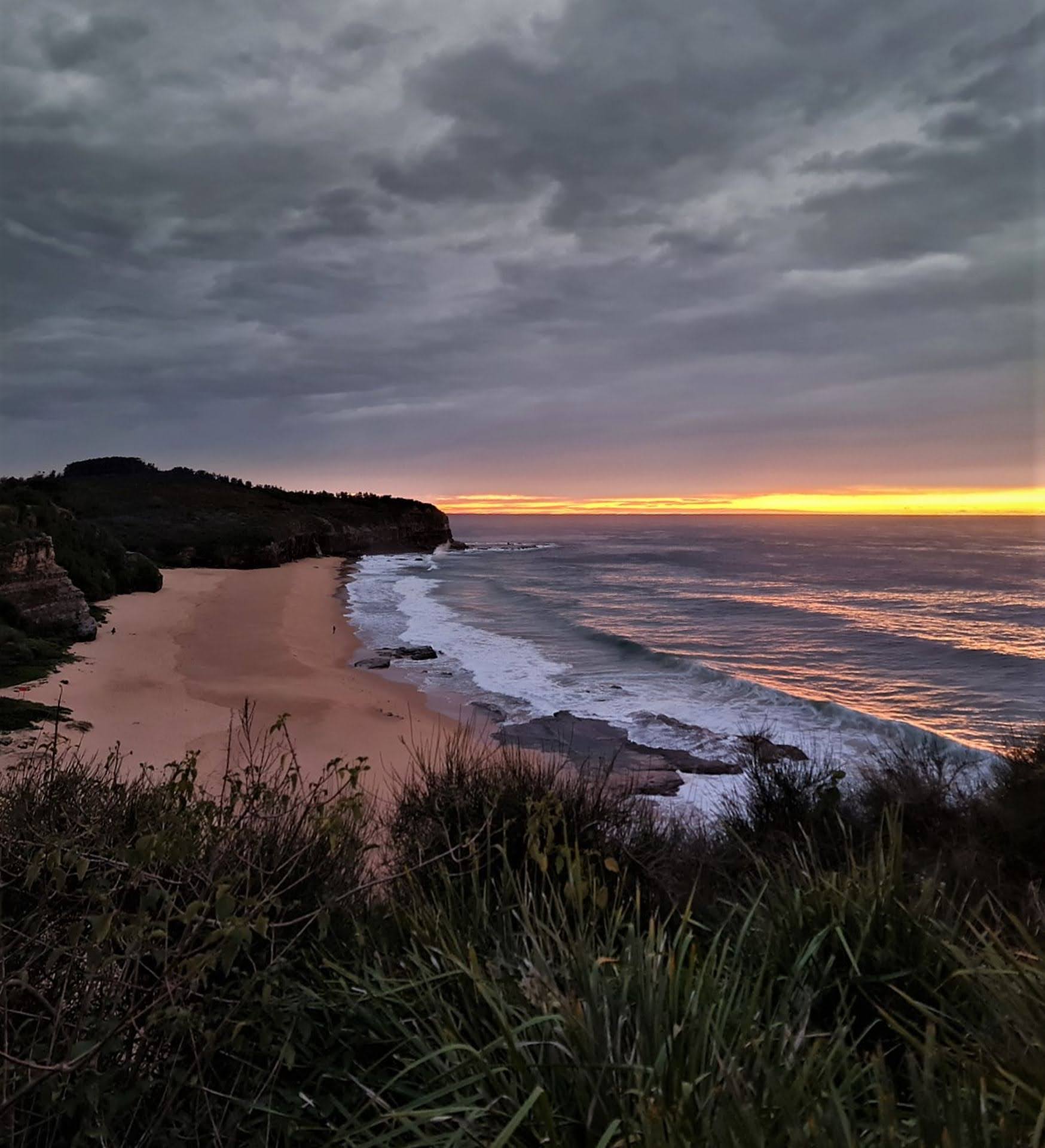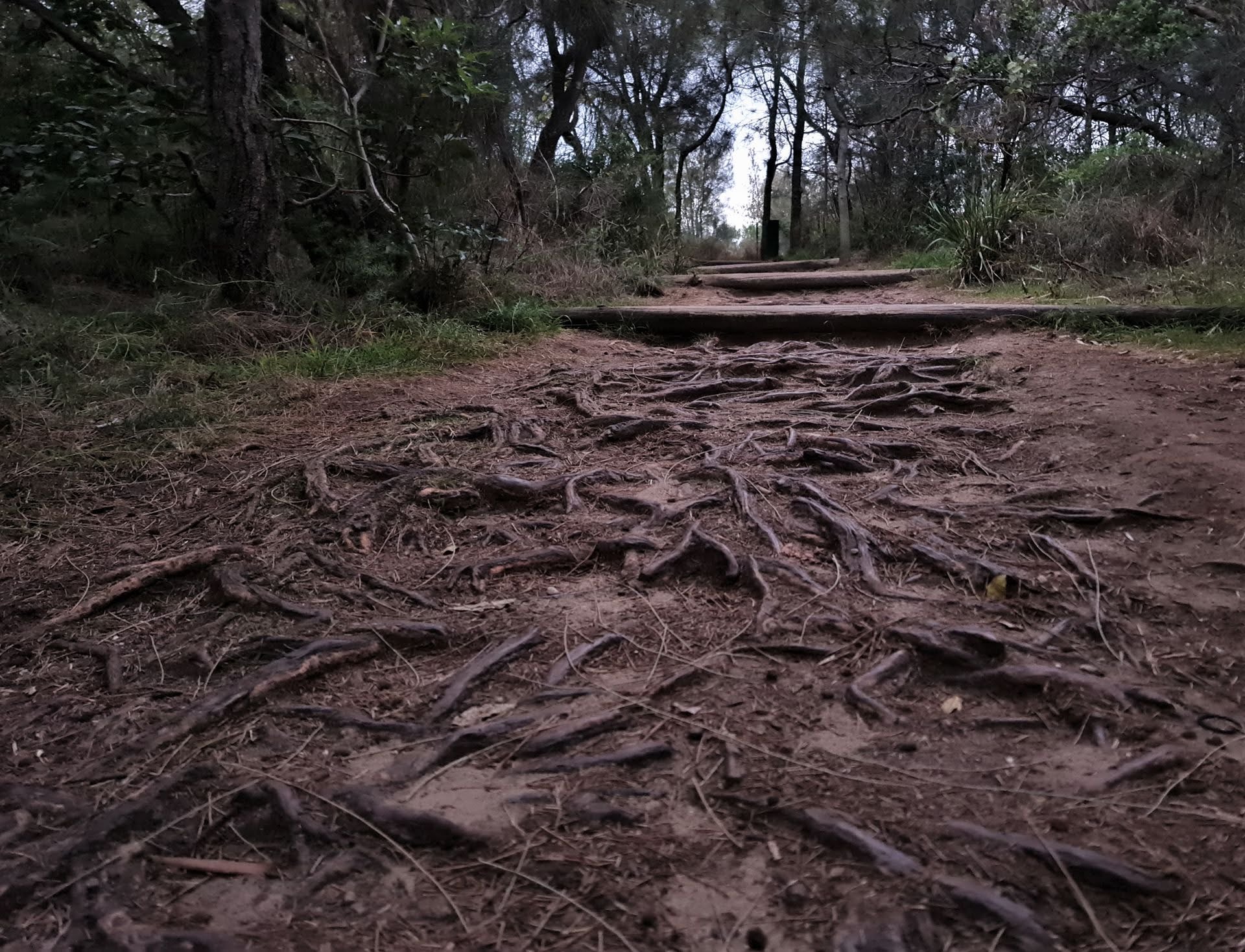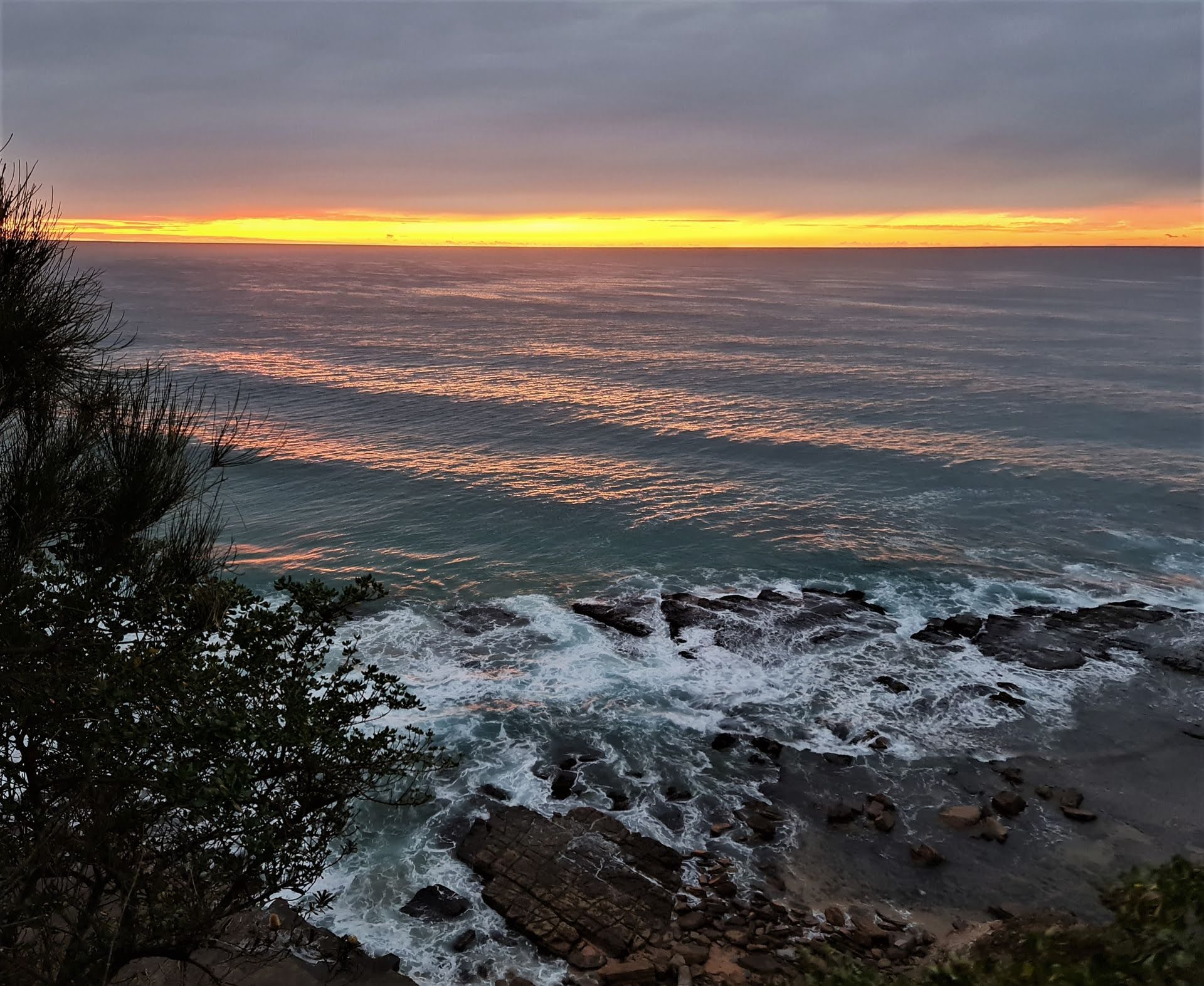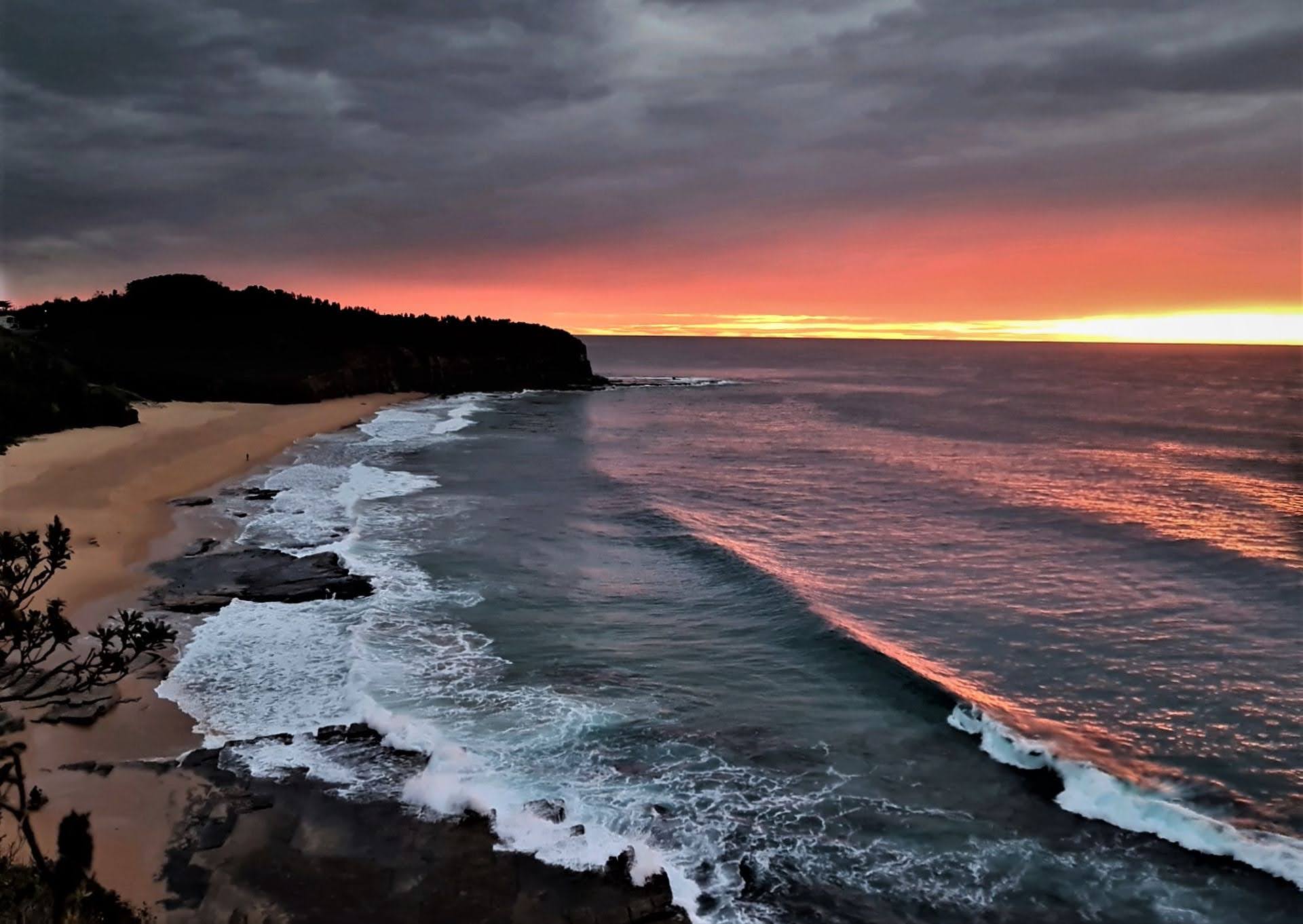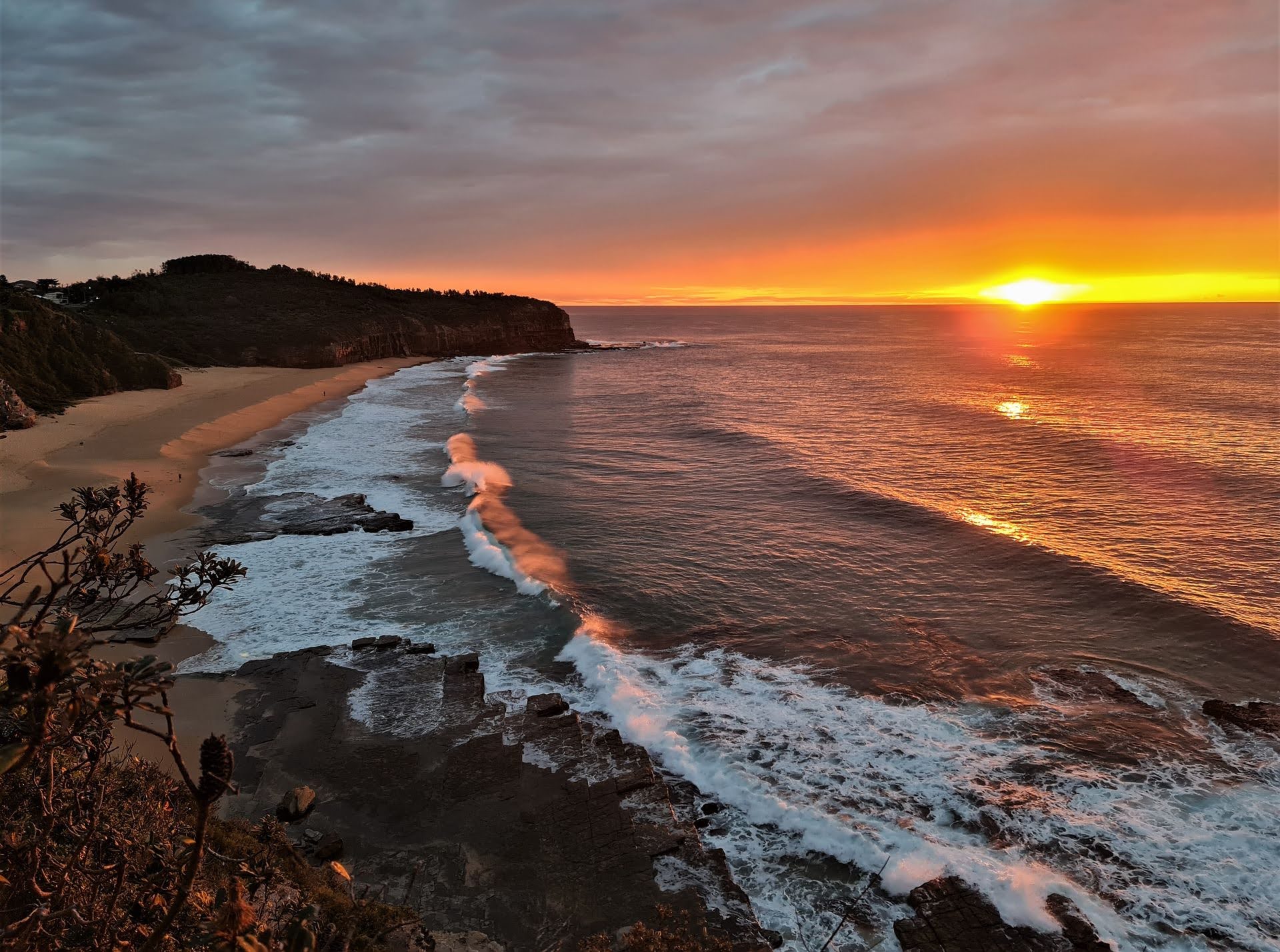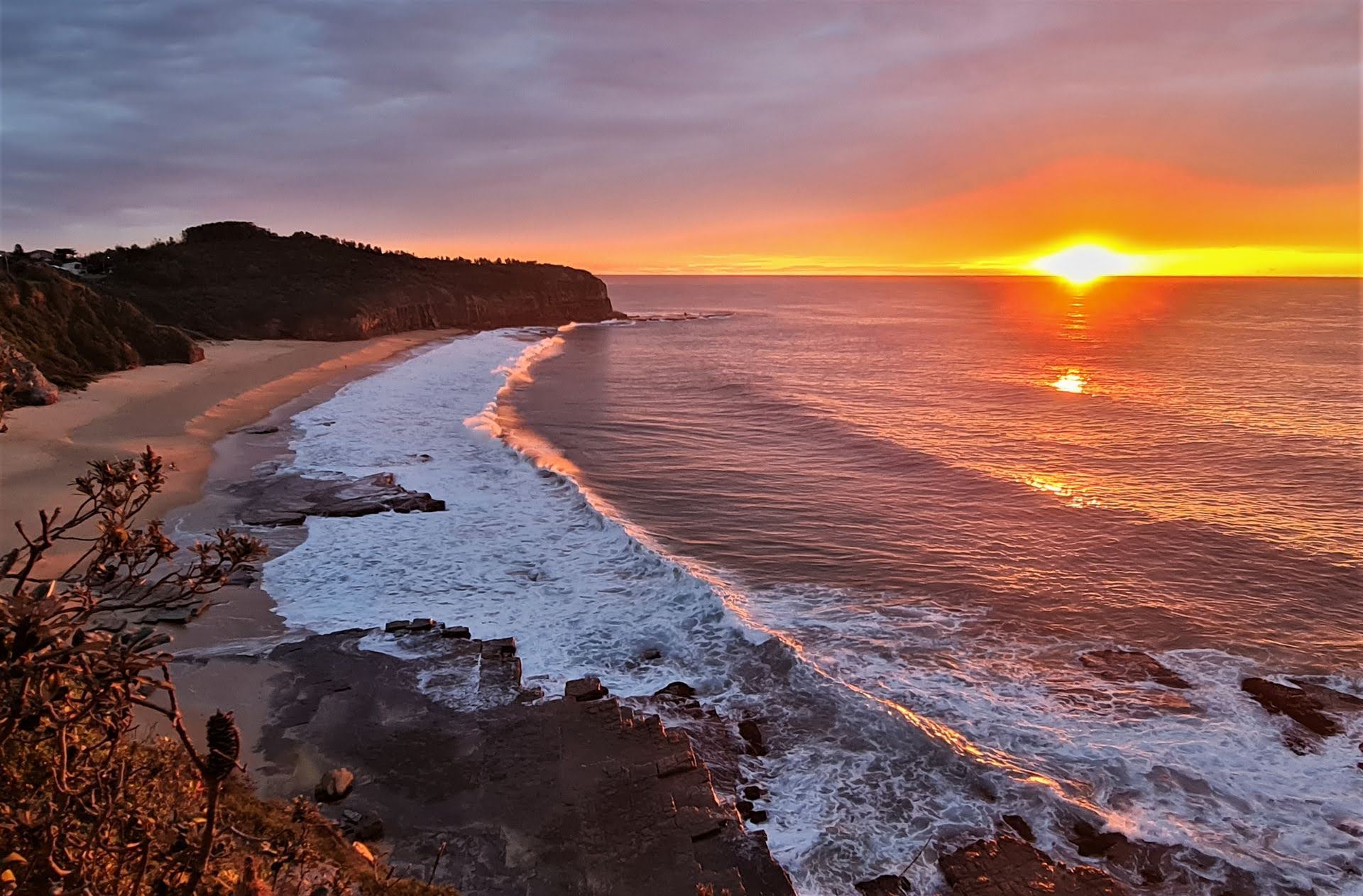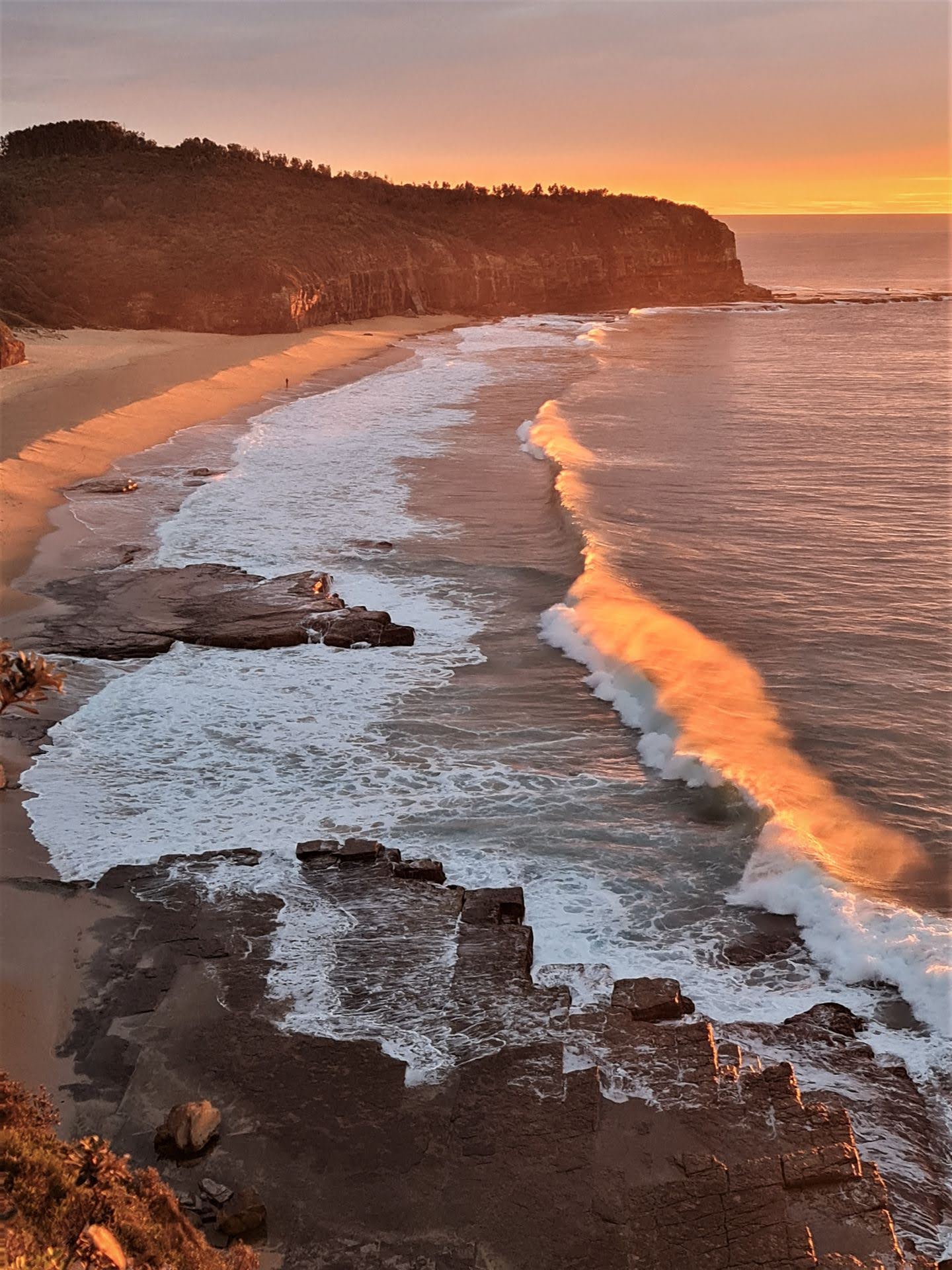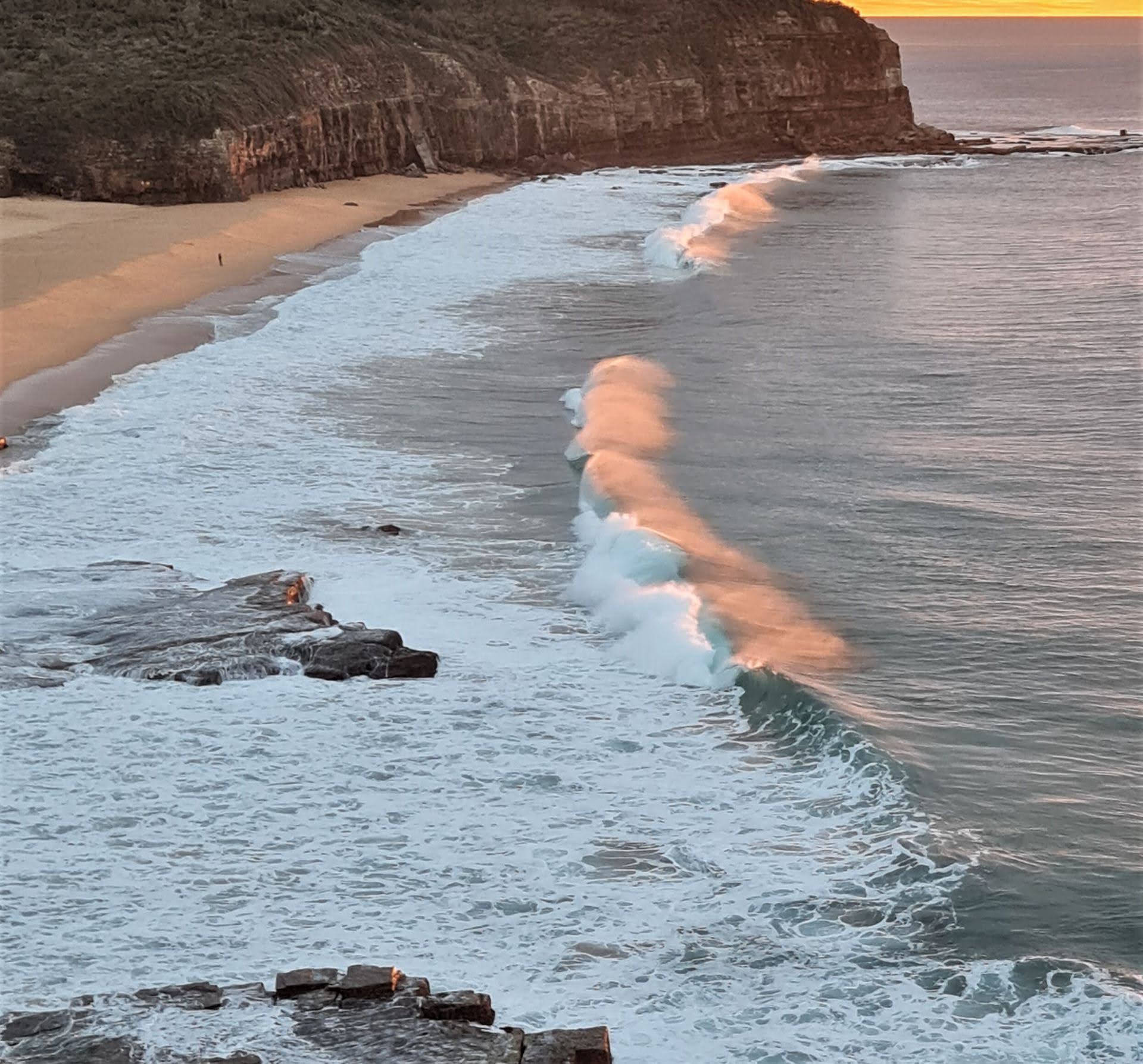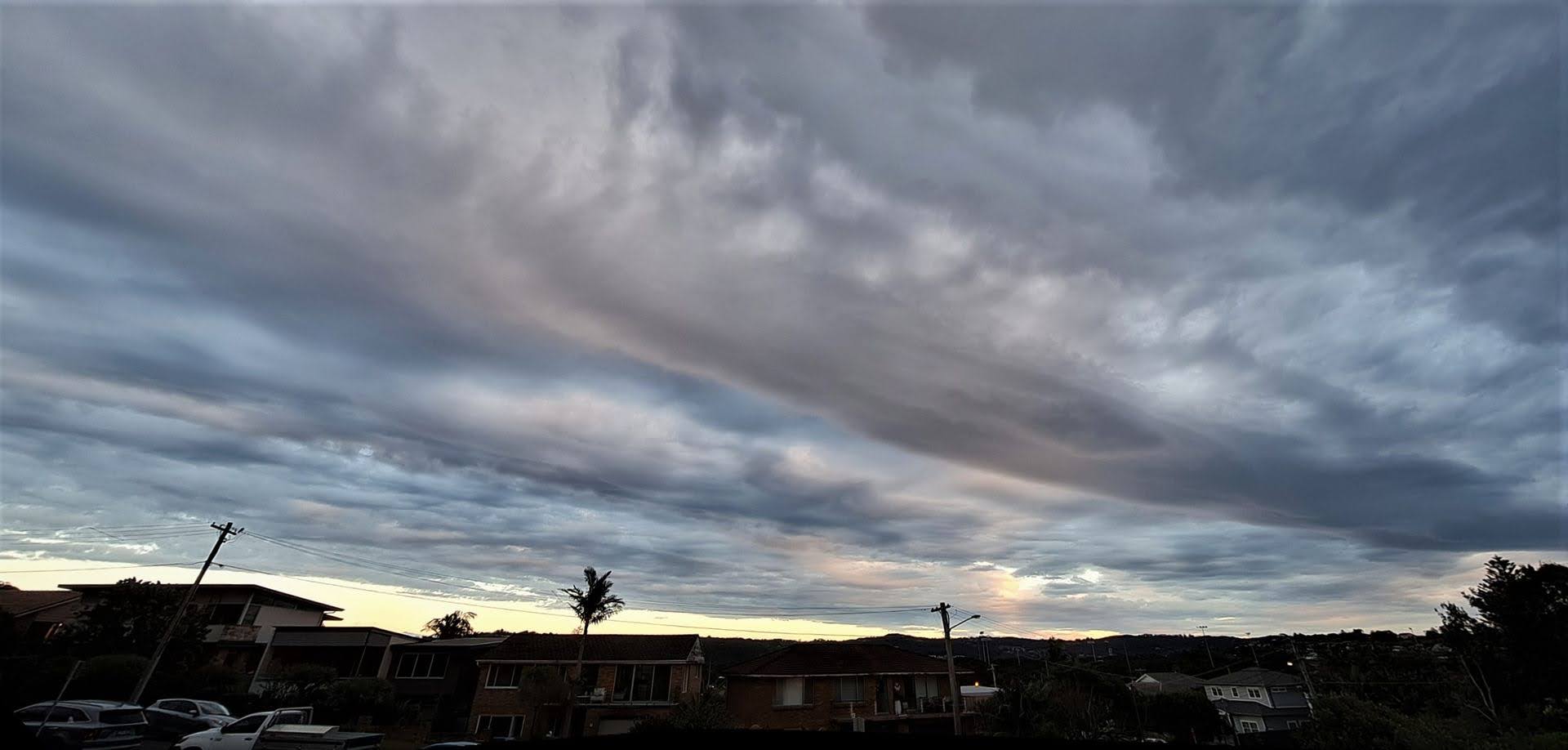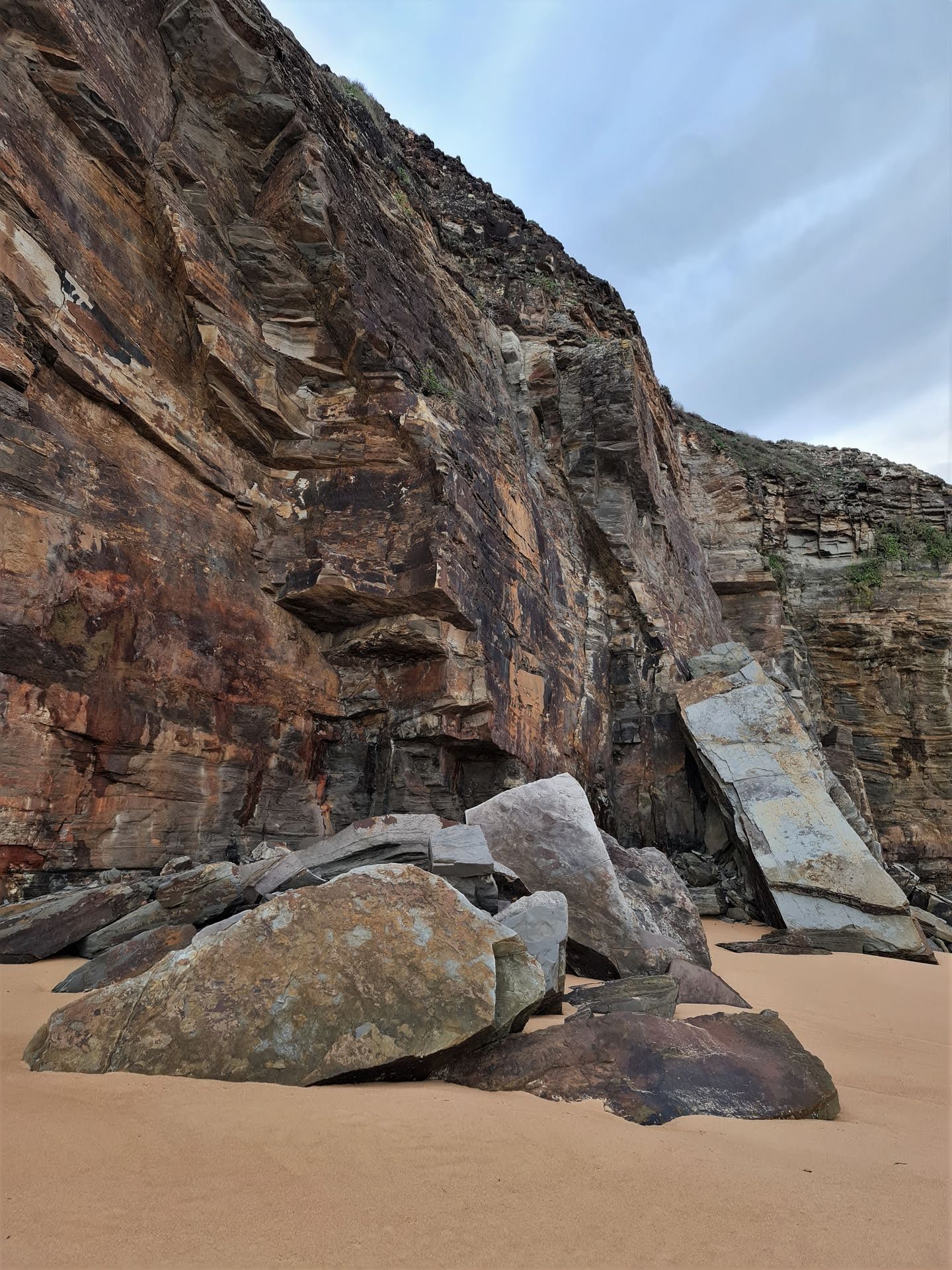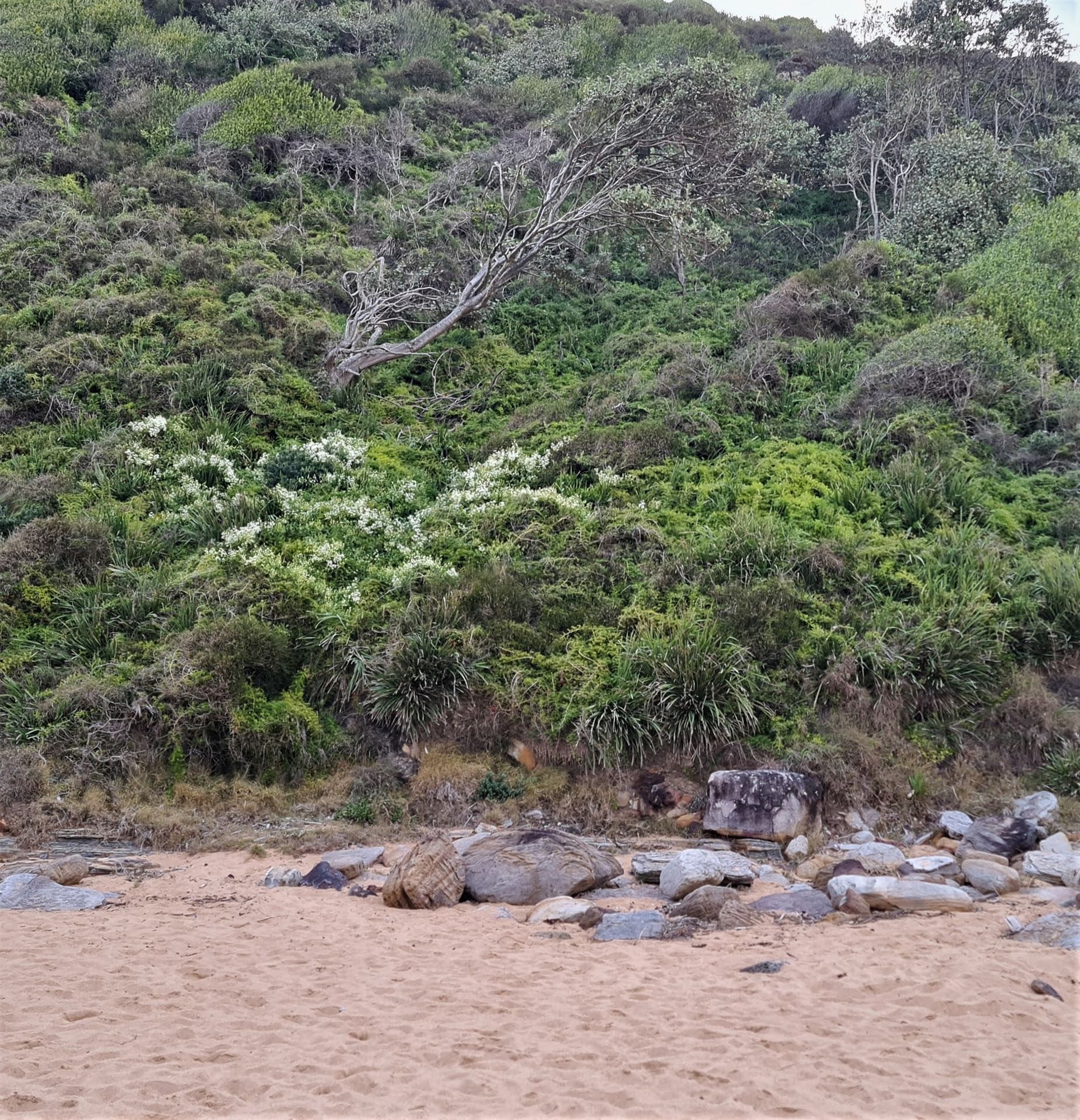 Turimetta Moods

Week ending July 14 2023
Sunrise on the beach is like walking into a cathedral, and watching the lights begin to glow
- Joe Mills
Lake Turimetta was constant this week. Clear mornings, little cloud, crisp air, gently lapping water. Good for meditation. The sunrise itself was all of 30 sec over the horizon, but the glow before the sunrise was a feast for the eyes (as always).
The crowds were bigger all week due to the end of school holidays. The hermit was quiet all week and left the beach much earlier (I think because of the extra people around).
One interesting experience was a small Pied Cormorant standing on the wall of Narrabeen Rock Pool with a crowd around it. Not shy.
Some of the pics included:
Turimetta sunrises (northern end during winter)
Rock outcrops (southern end)
Narrabeen rock pool tidal flat reflections
Little cormorant with people
Pomeranian dog (feather duster) waiting for owner to finish swimming
Pre-sunrise glow from Turimetta Lookout
Beach party leftovers
Enjoy the pics.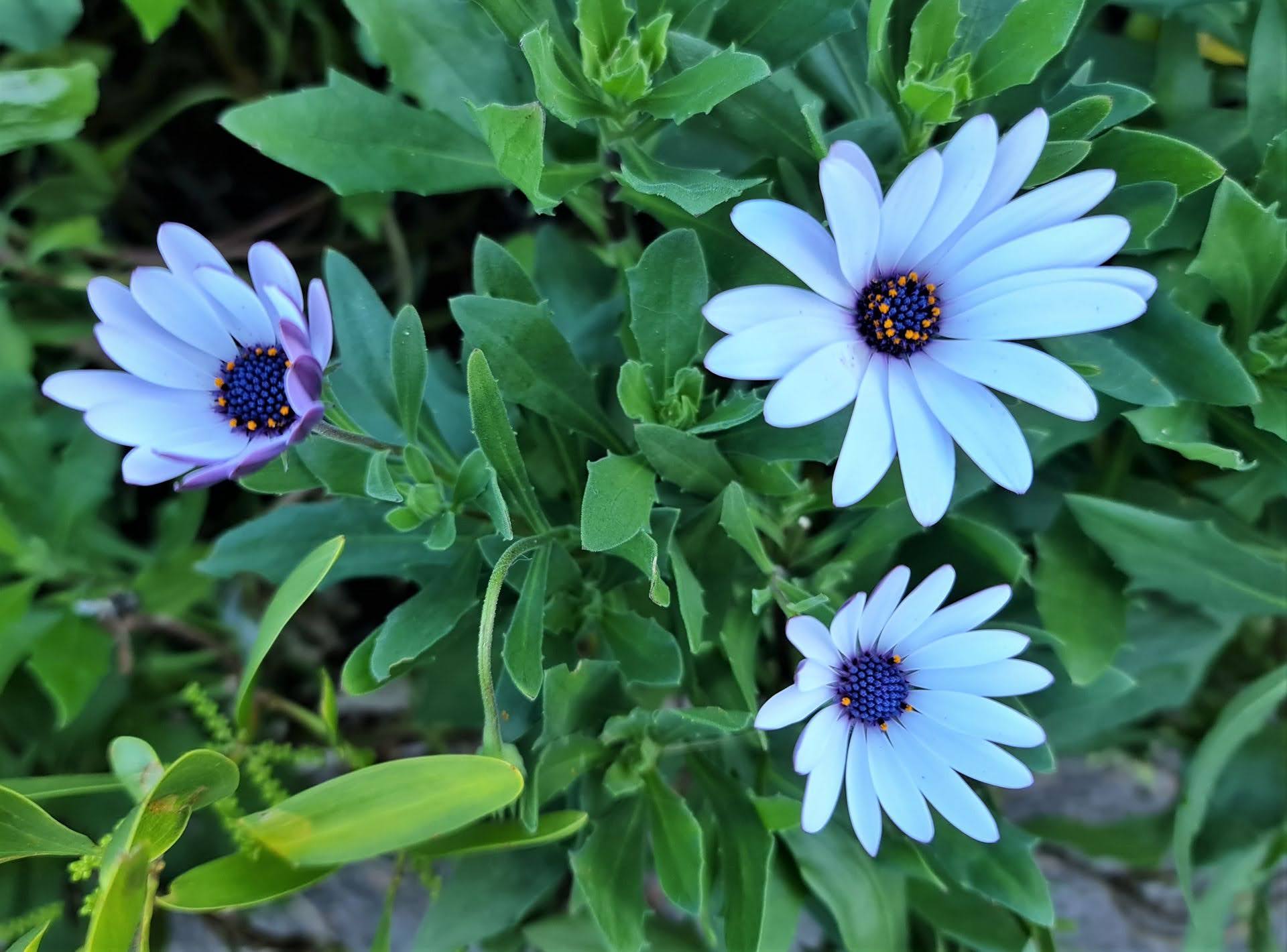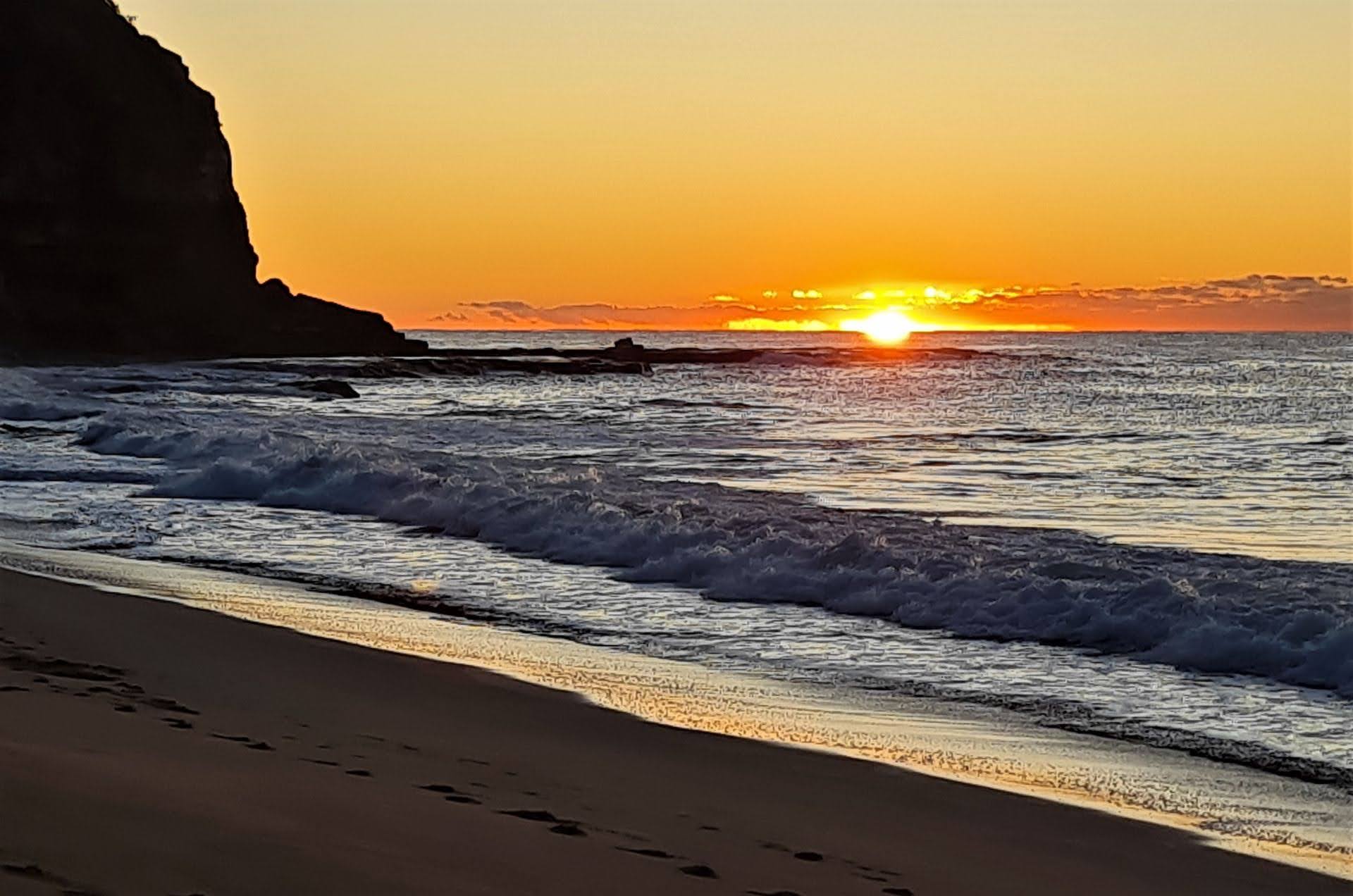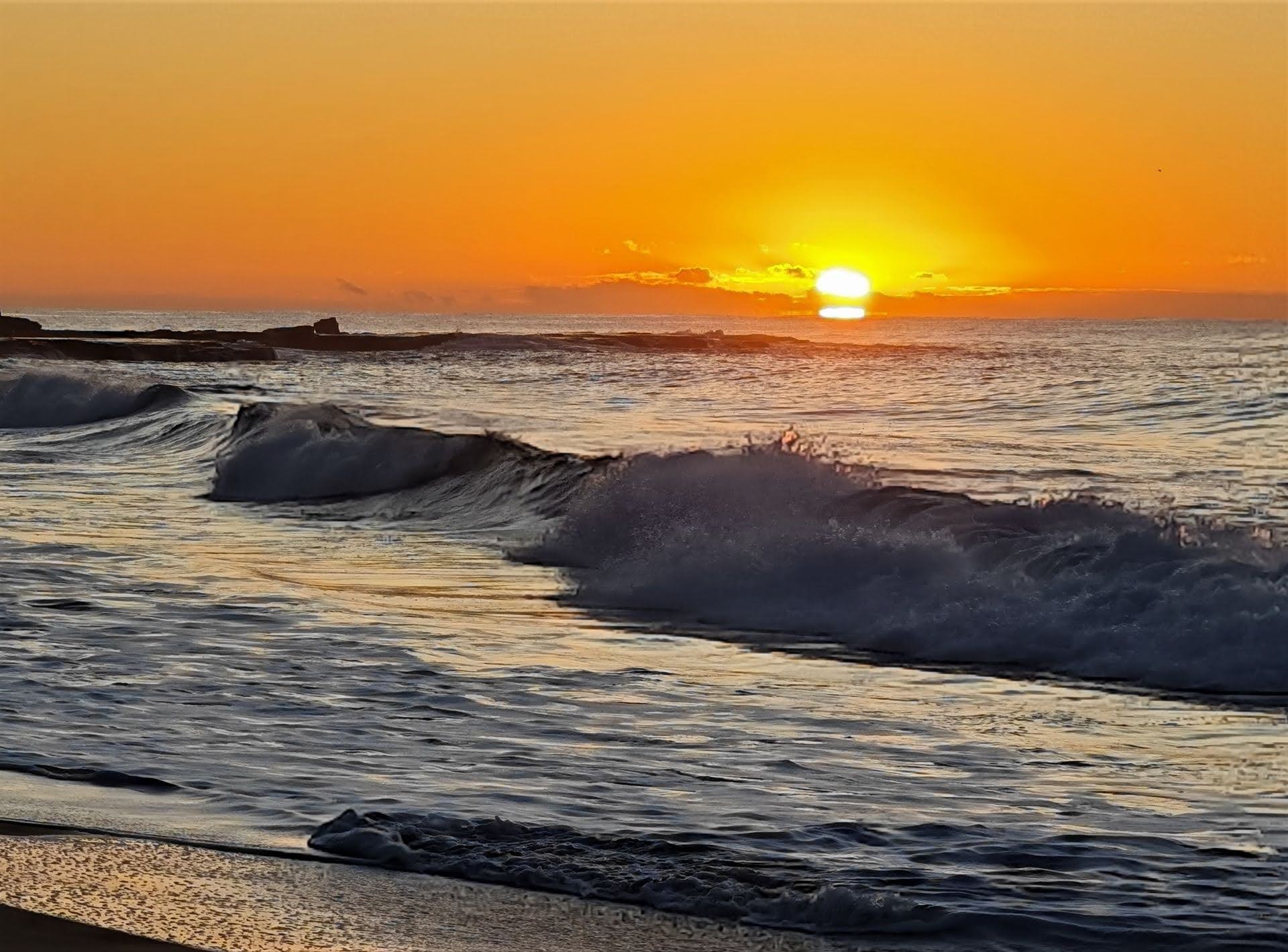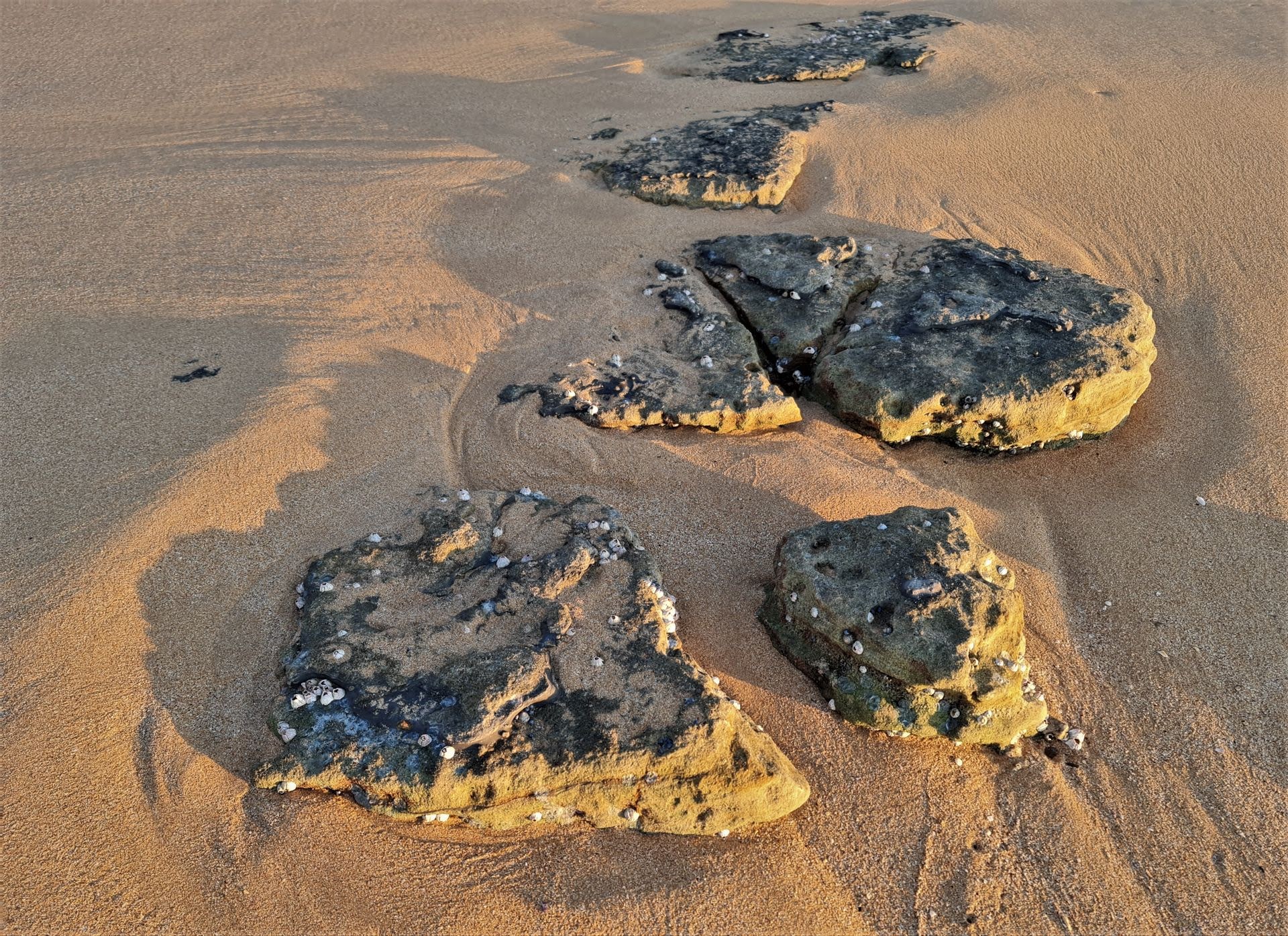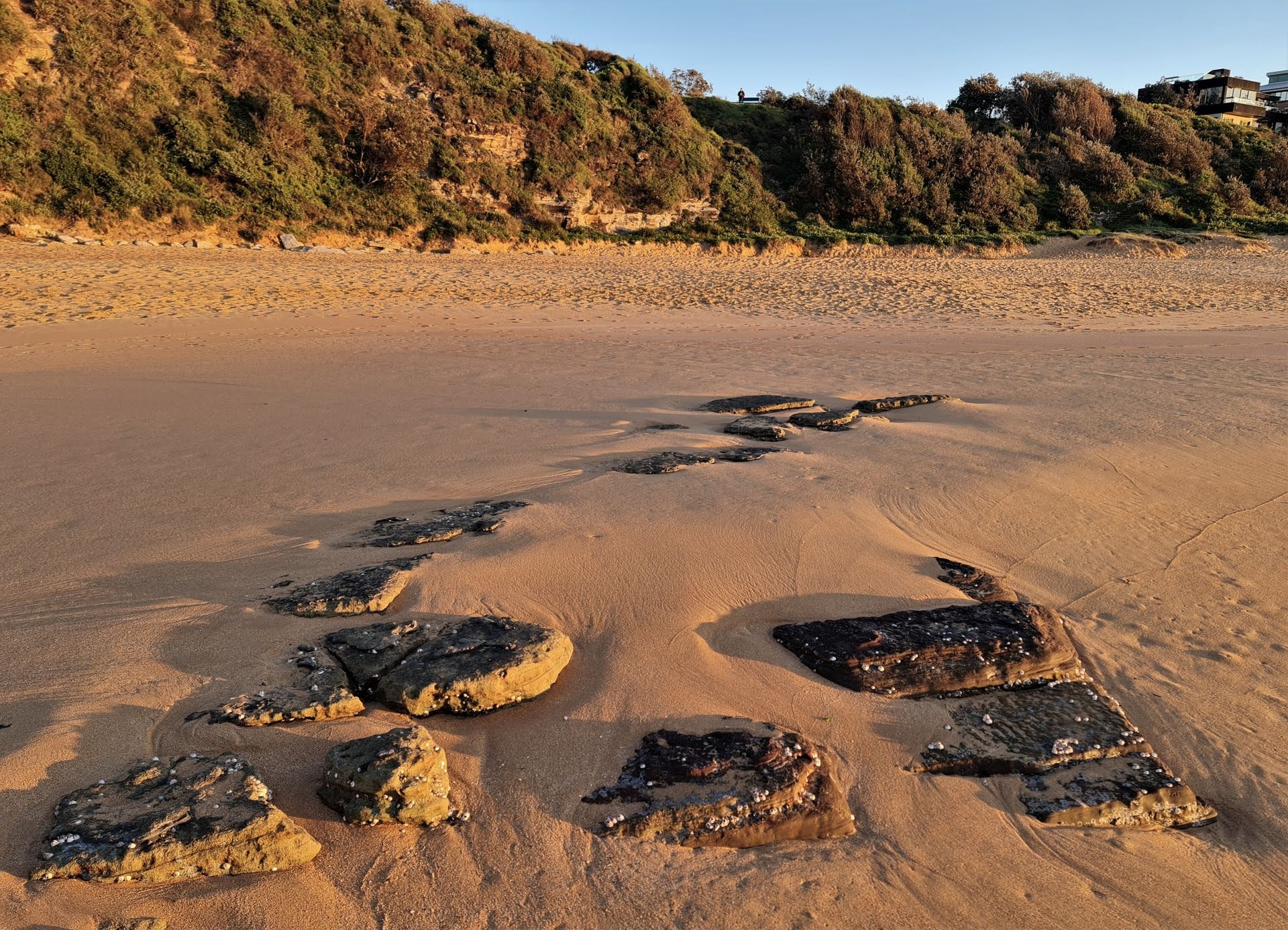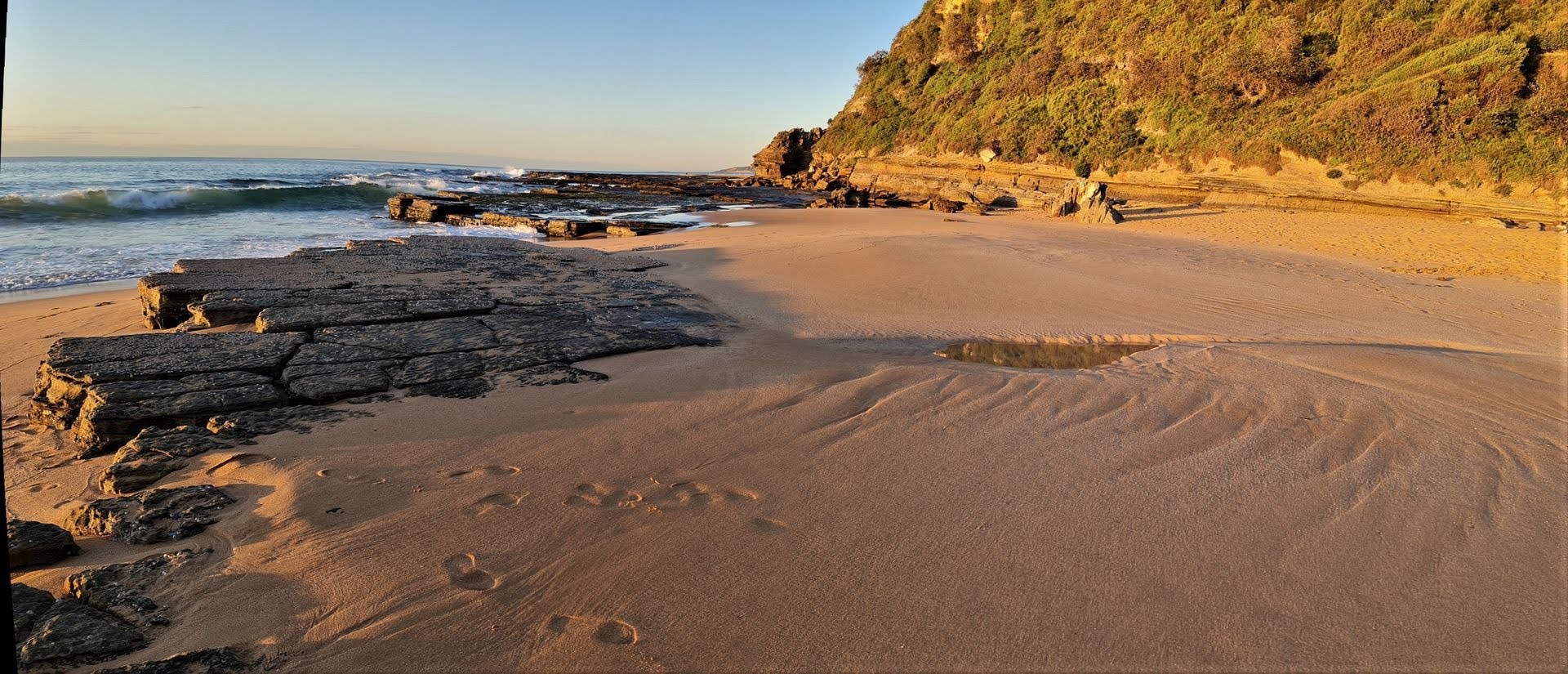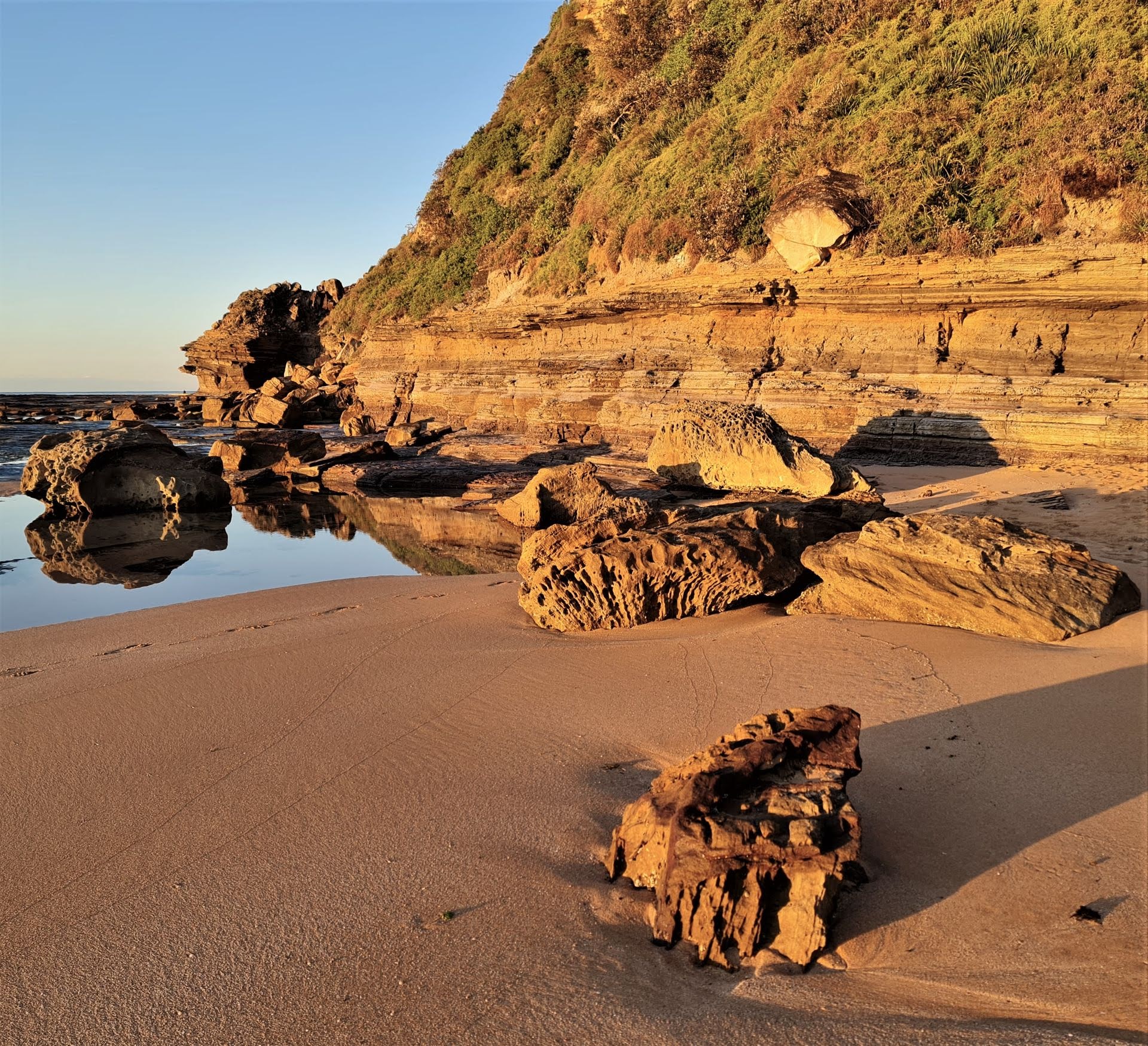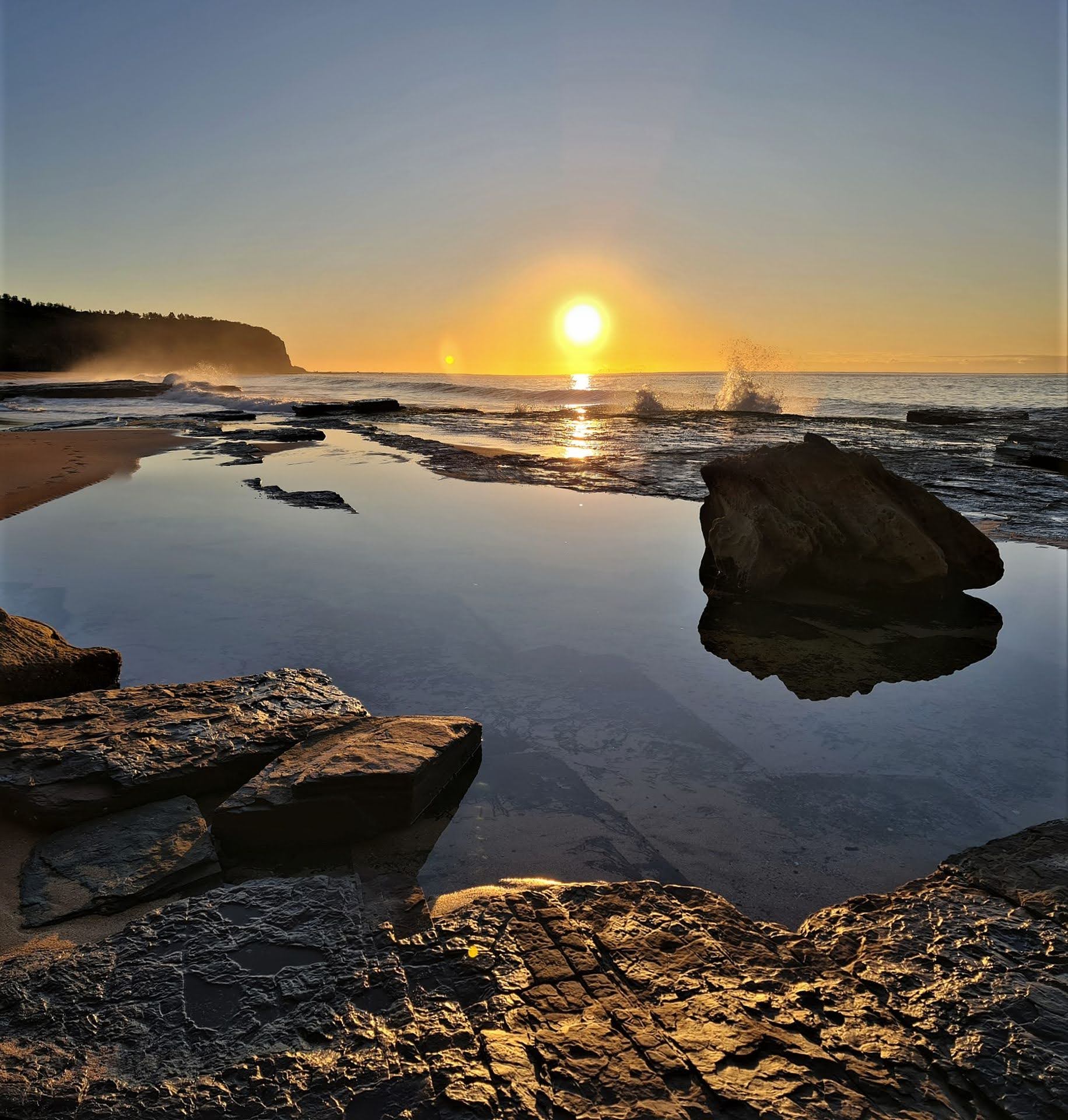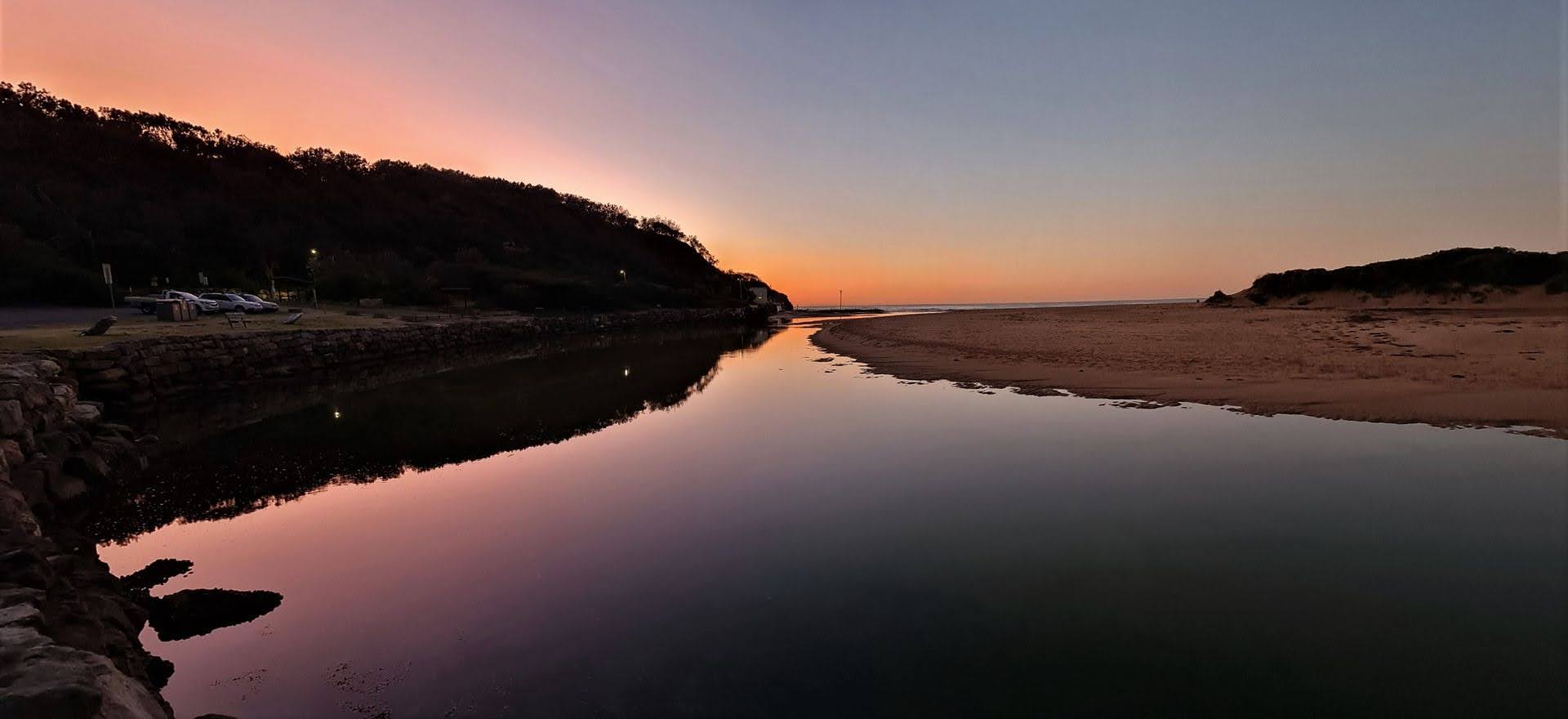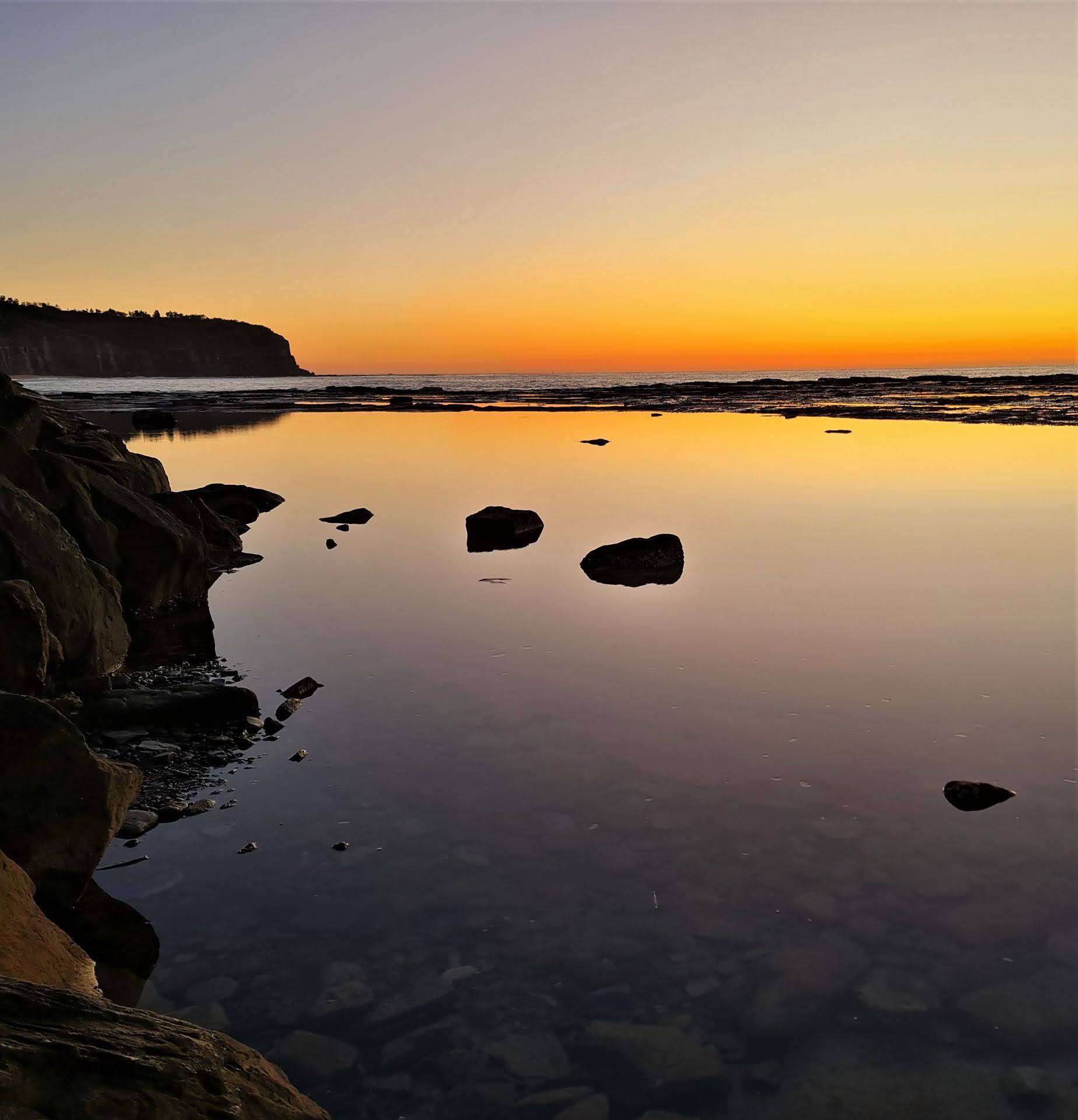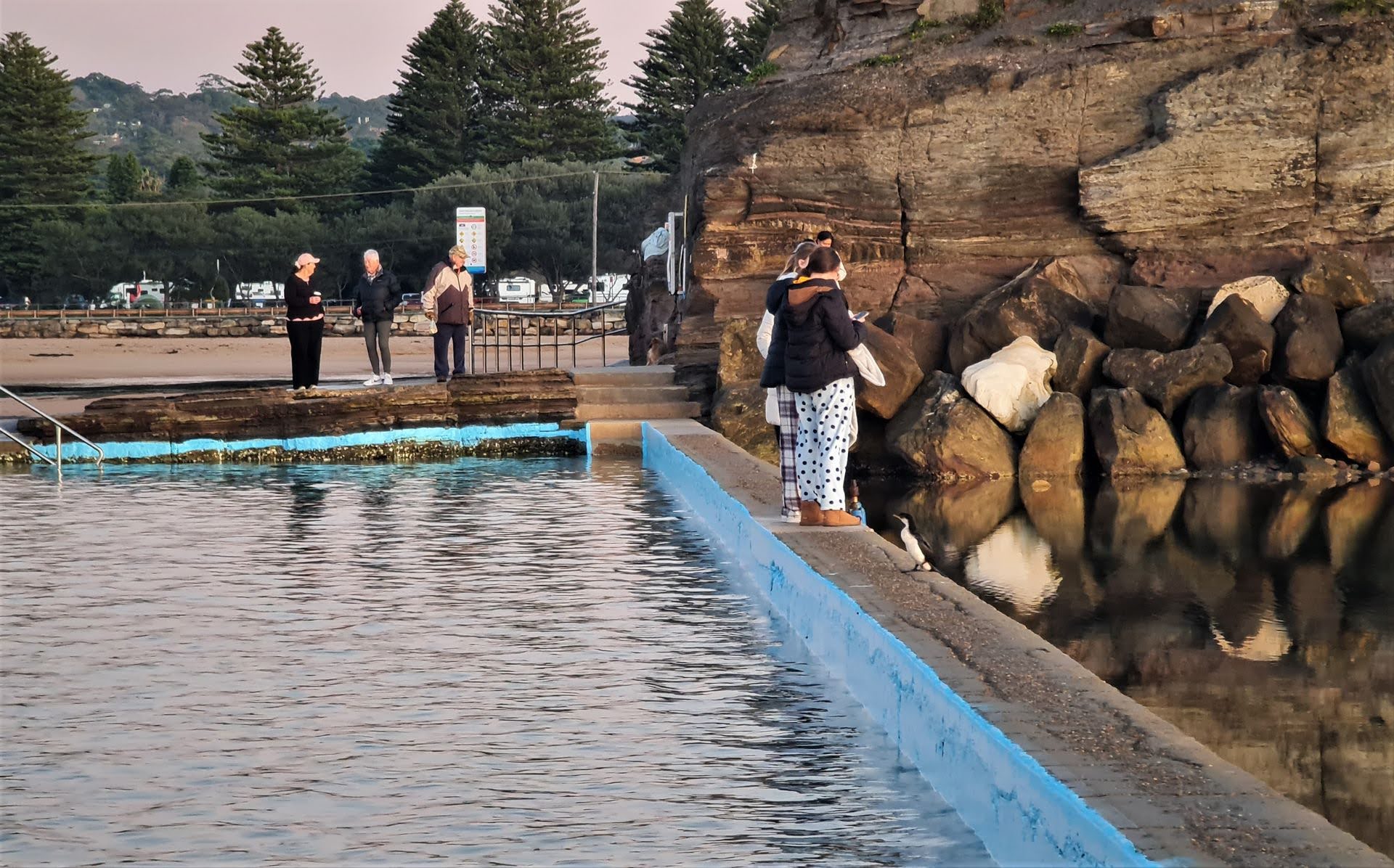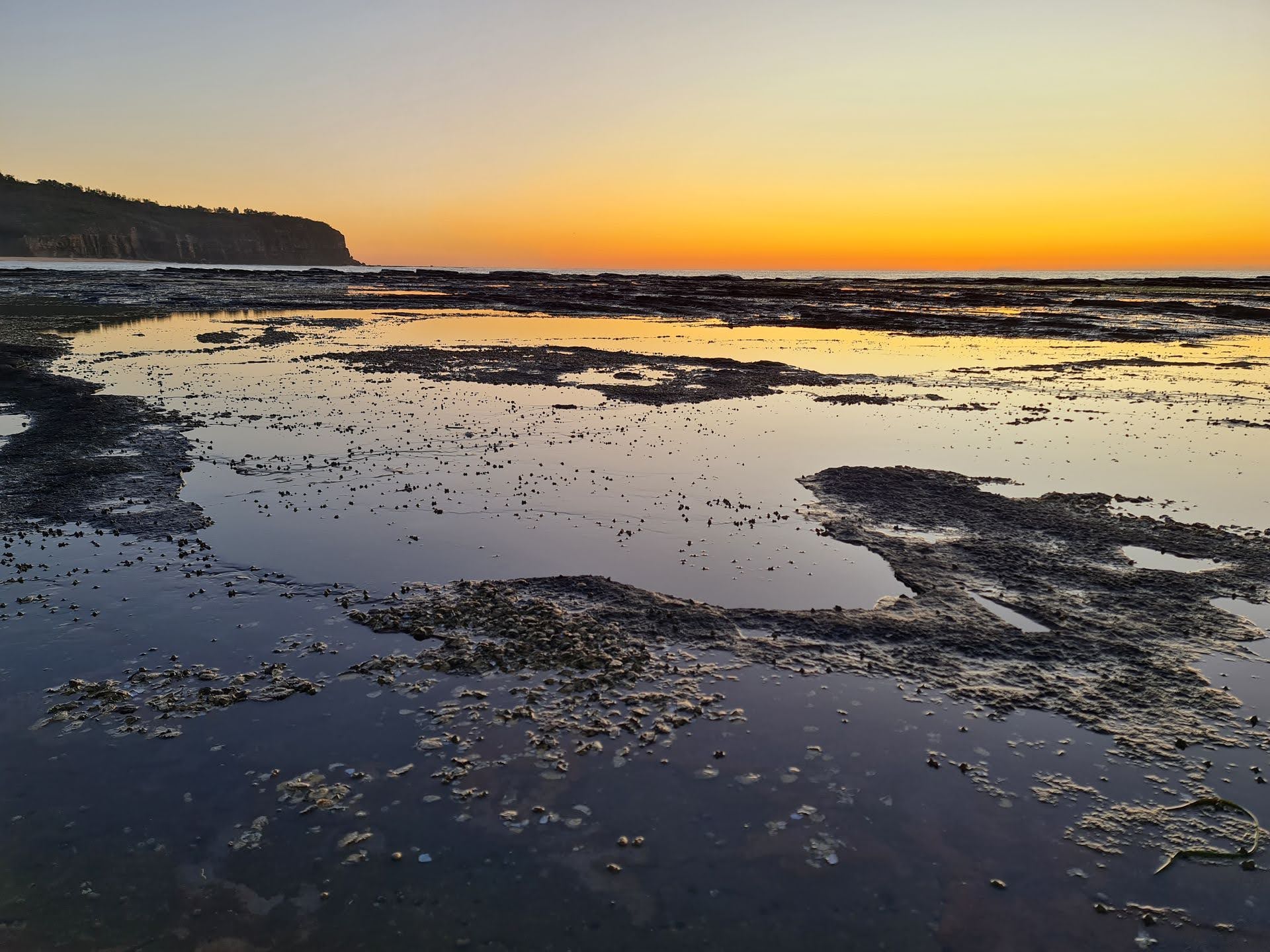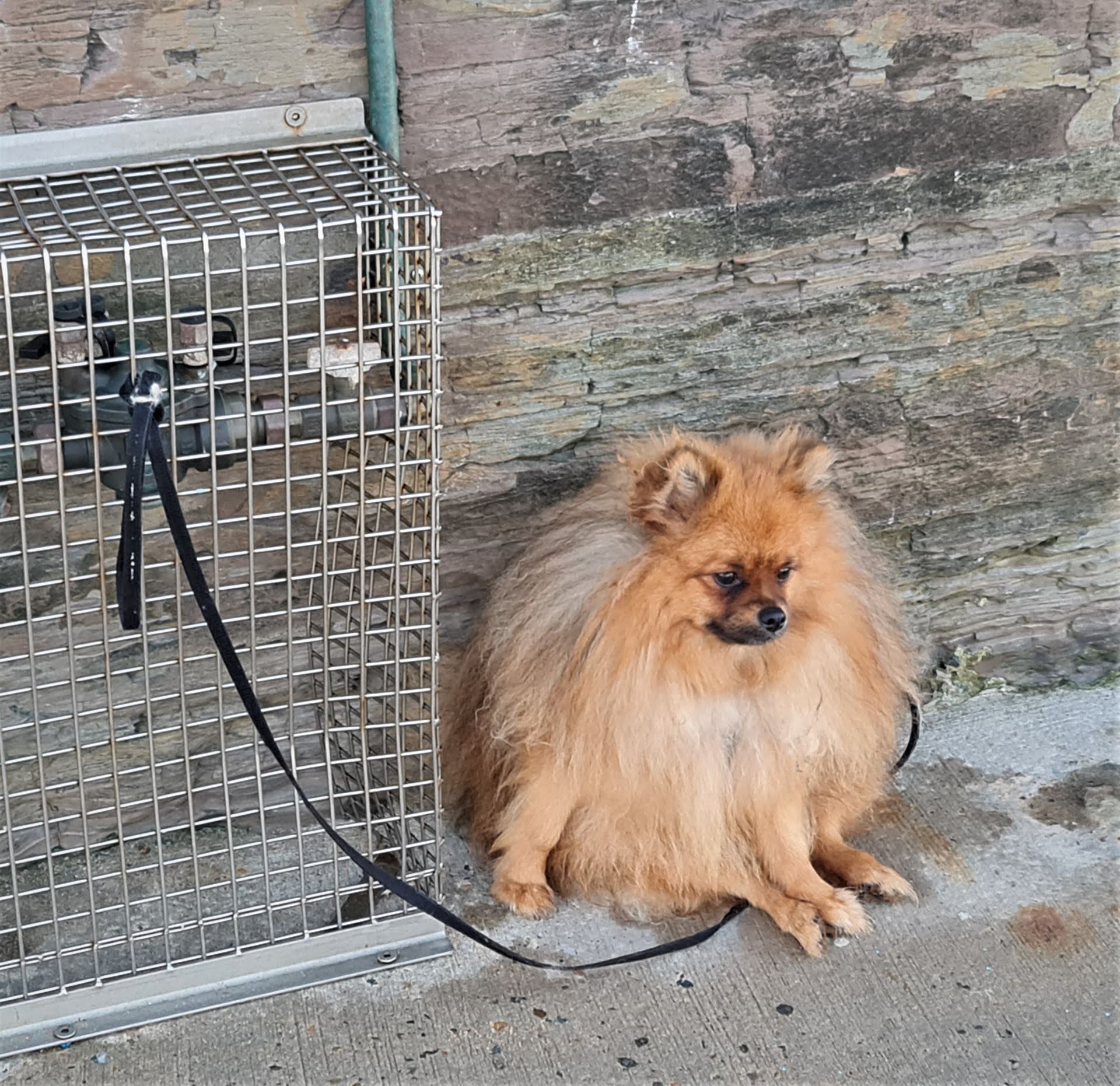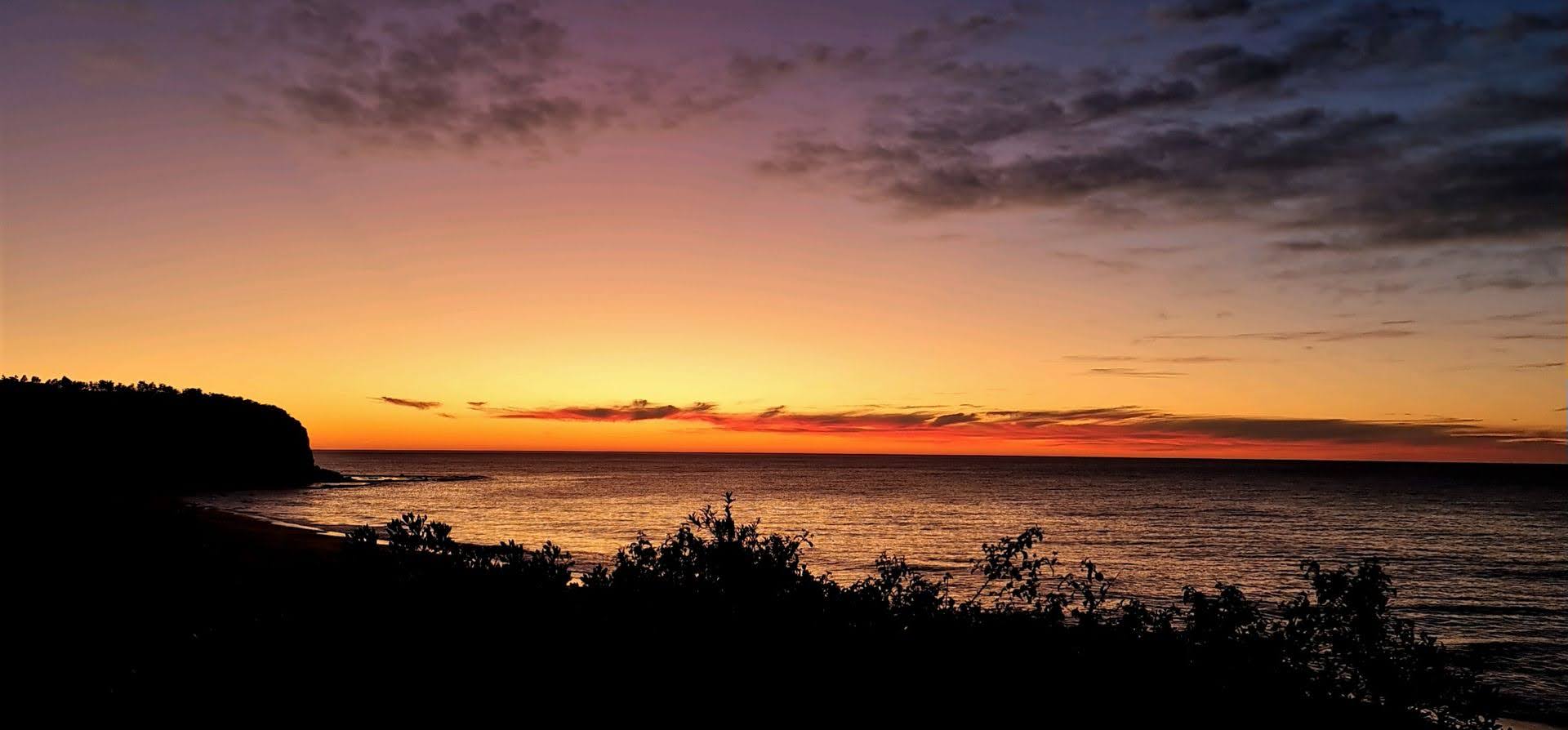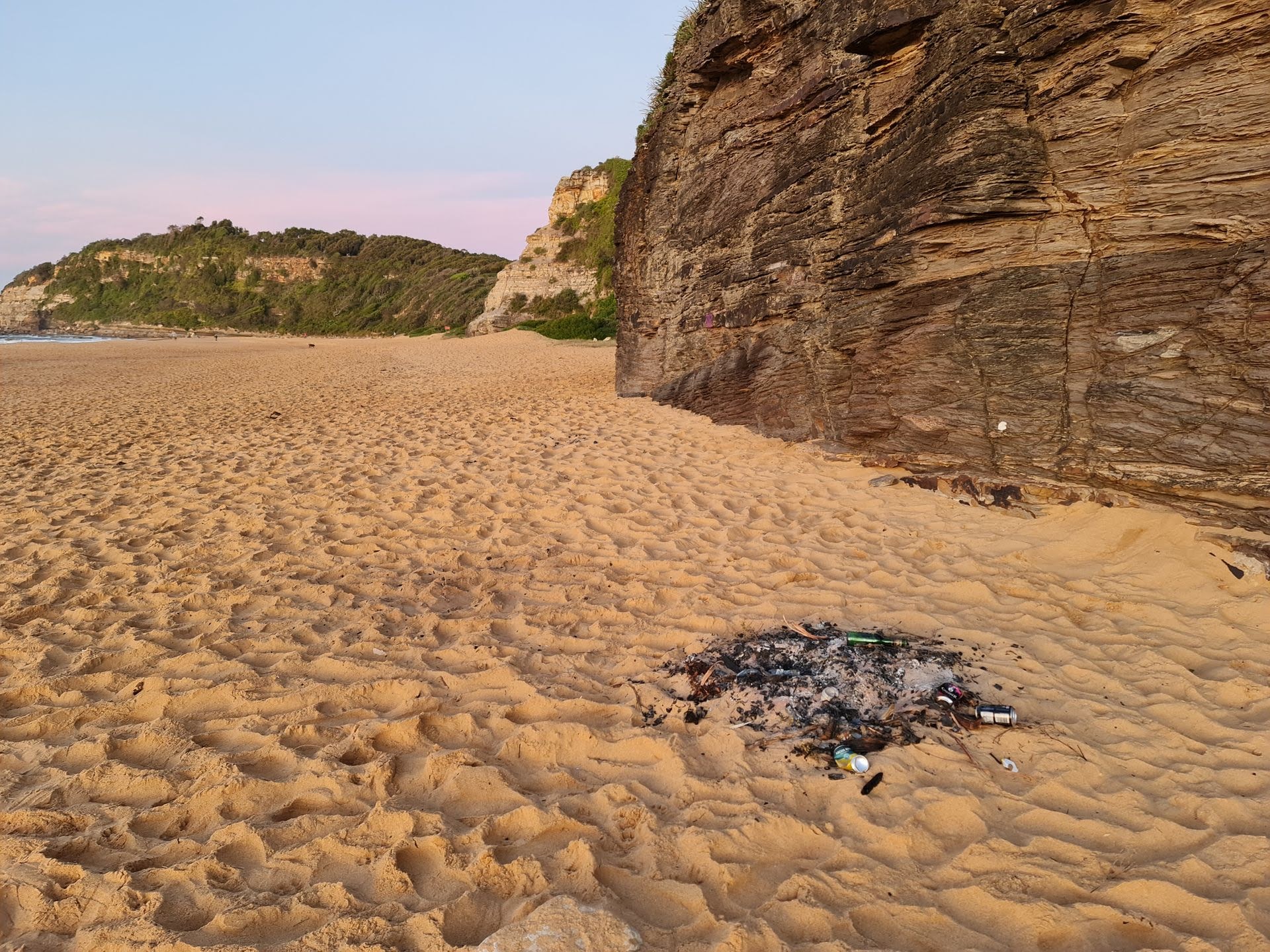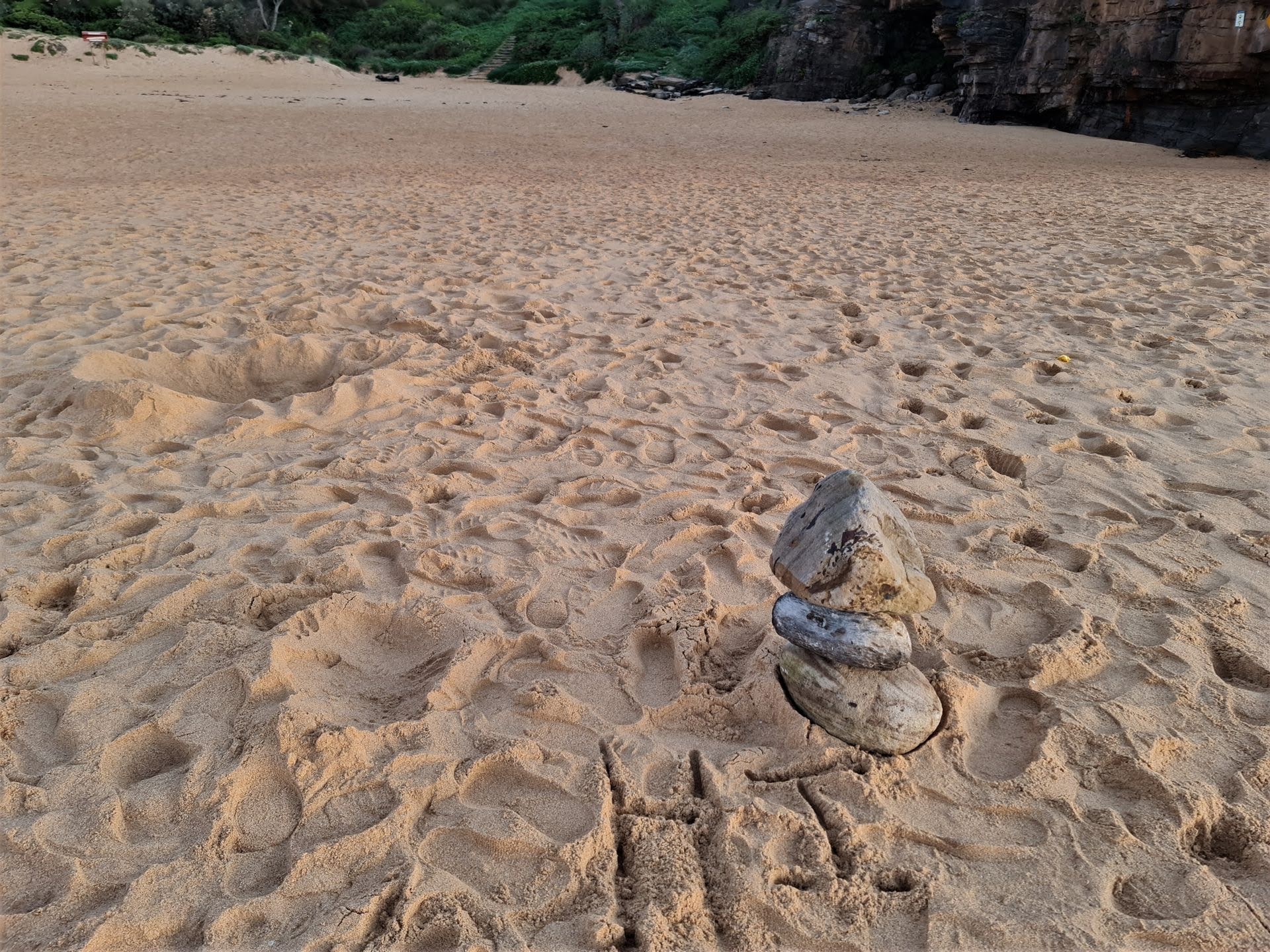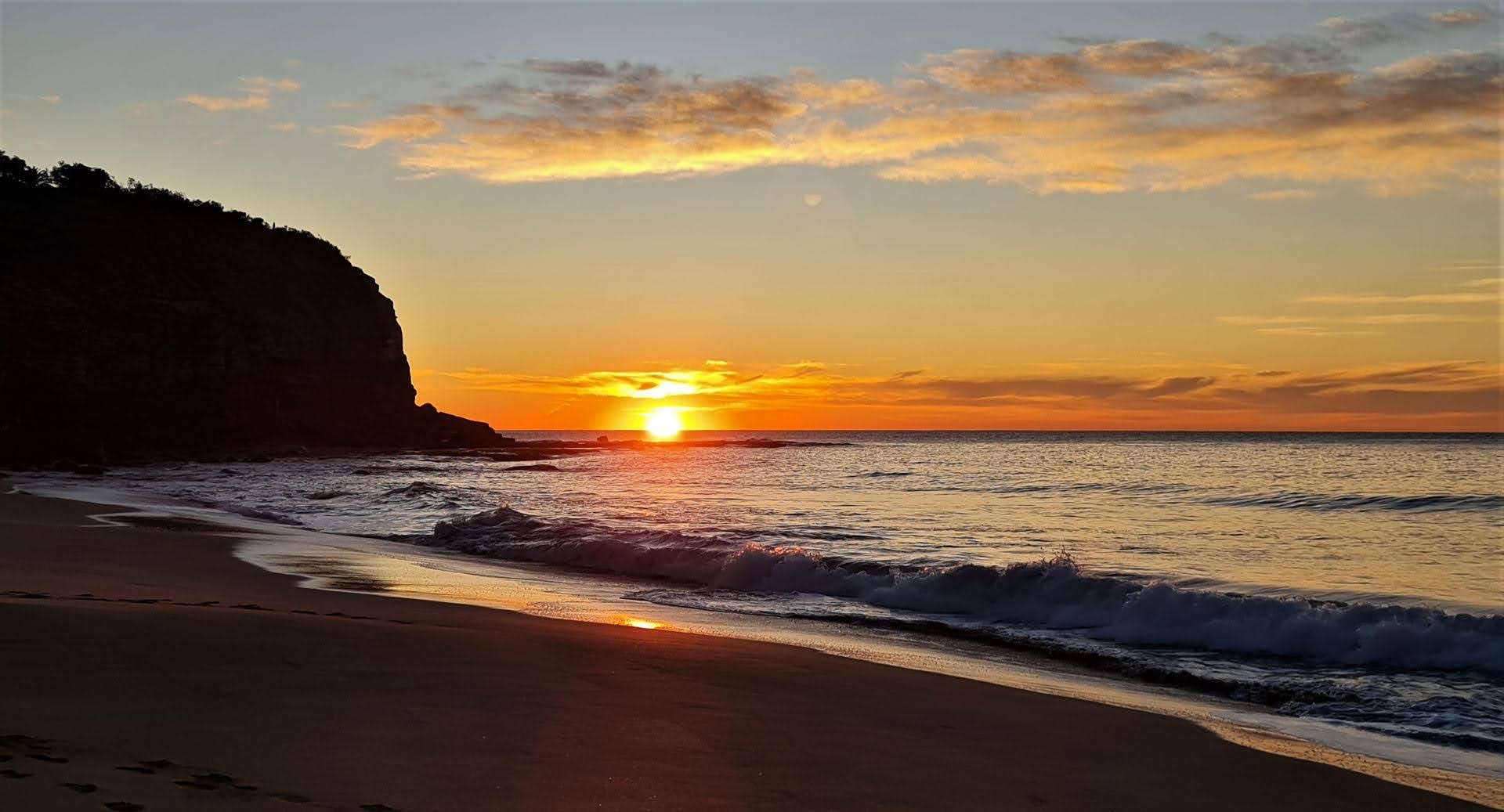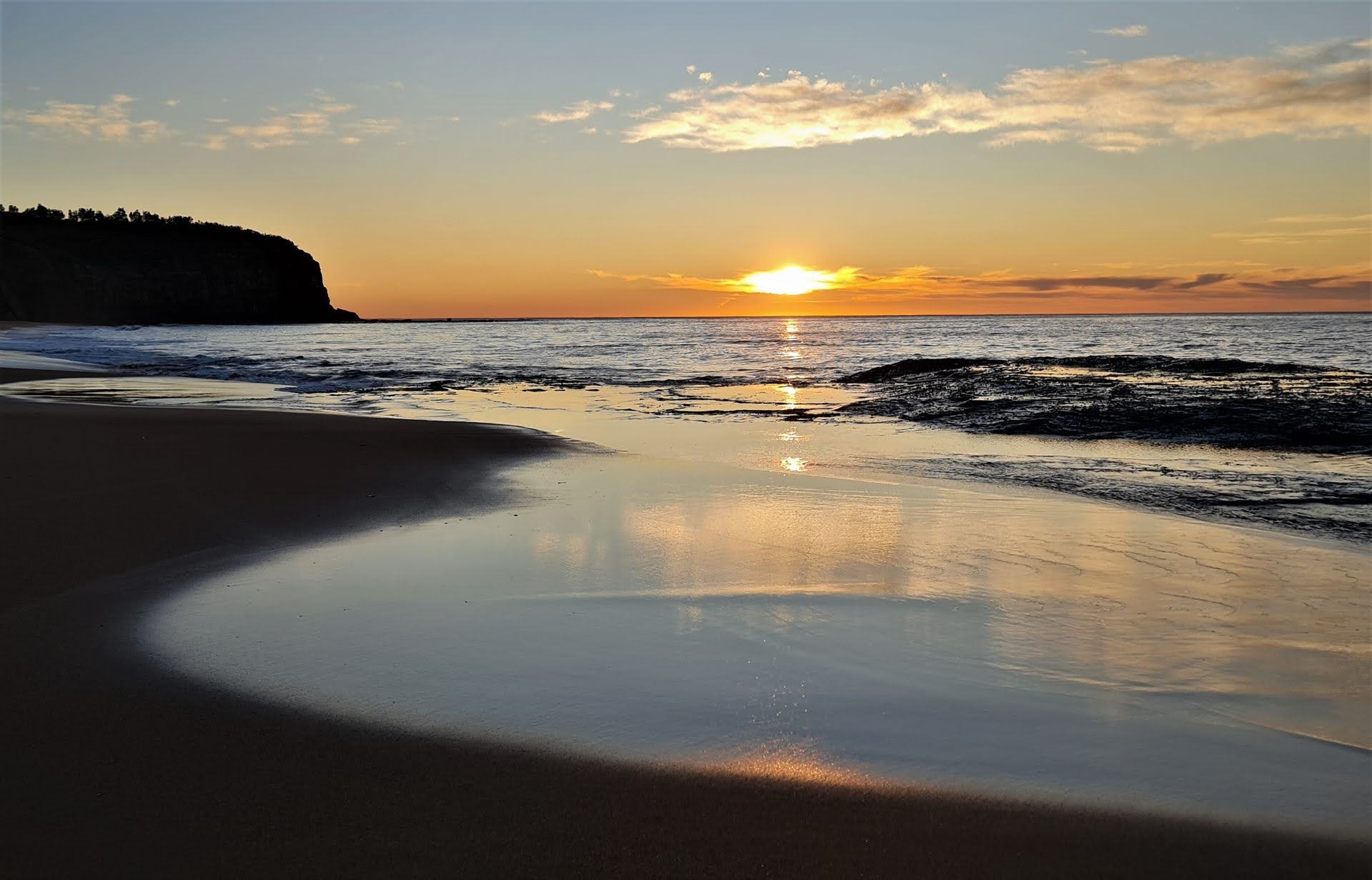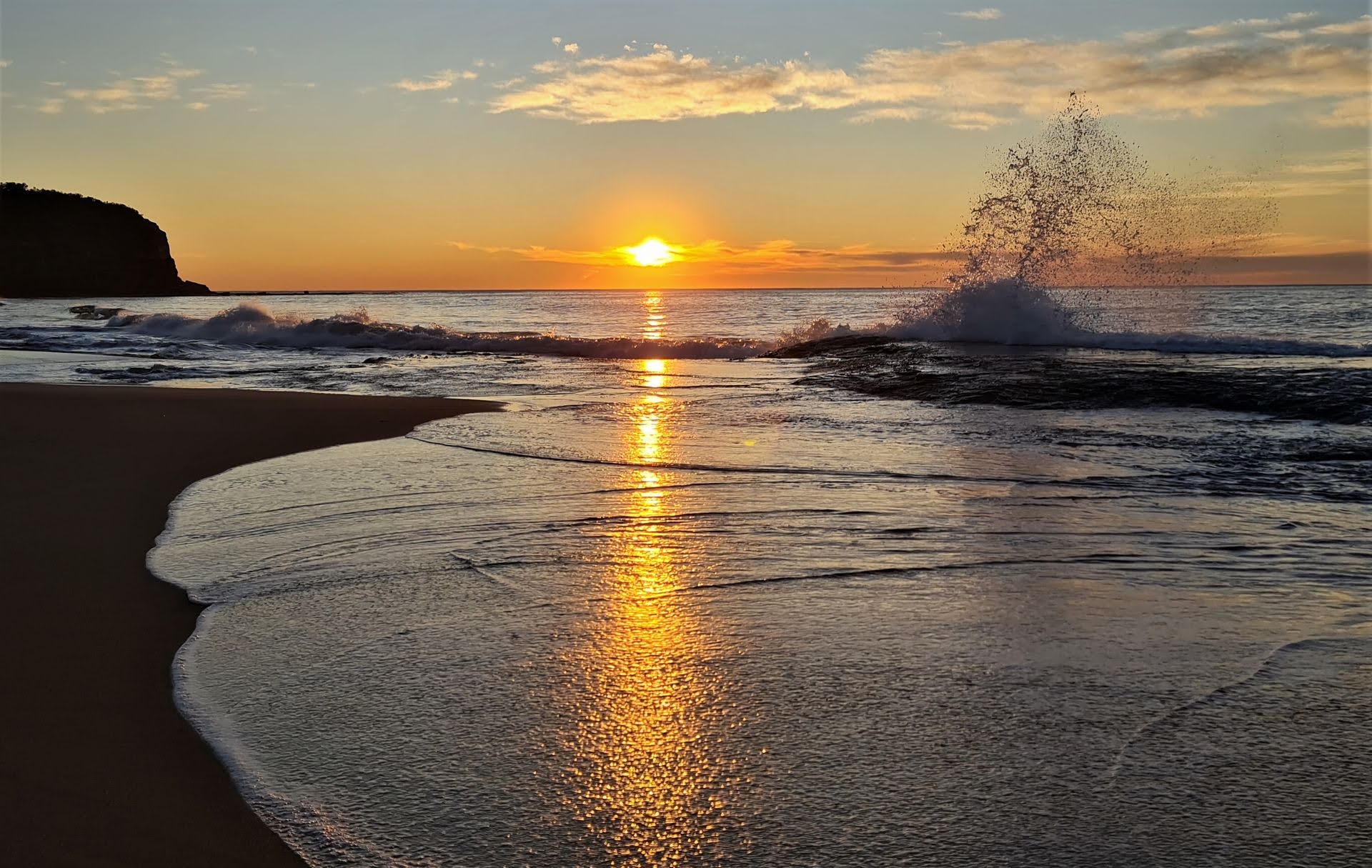 Turimetta Moods

Week ending July 7 2023
Every sunrise is also a sunset. It just depends on where you are standing.
- Karl Schmidtt
An interesting week as always. It is best summarised as cool mornings, with light winds. Waves on Monday /Tuesday (& overcast) with lapping water by Friday. Back to Lake Turimetta.
The interesting thing this week is still the extra sand on the whole beach, with all the rocks at the northern & southern ends completely covered. The front dune is now higher than the back, with lakes left behind after each high tide. A lovely effect.
Also during the week, my wife (Gerry) and I had to chase a city bus to Collaroy, where I went for a walk to the rocks just past the rockpool, and was blessed with a great sunrise as well.
Some of the variety of scenery included:
Overcast morning at northern end of Turimetta Beach (including tidal pool)
Kookooburra in tree near Warriewood Blowhole lookout
Fog at 6 pm from Nelson Heather carpark
Early morning silhouettes at Collaroy Beach
Sunrise at Collaroy Headland rocks
Washed up seaweed along beach to Long Reef
2 minute red sunrise at Turimetta Headland (glow only lasted about 4 minutes)
Richard looking at Lake Narrabeen entrance
Turimetta Beach sunrise (no clouds)
Lake Narrabeen emptying into the ocean at low tide (rapids)
White Faced Heron fishing
Hope you enjoy the pics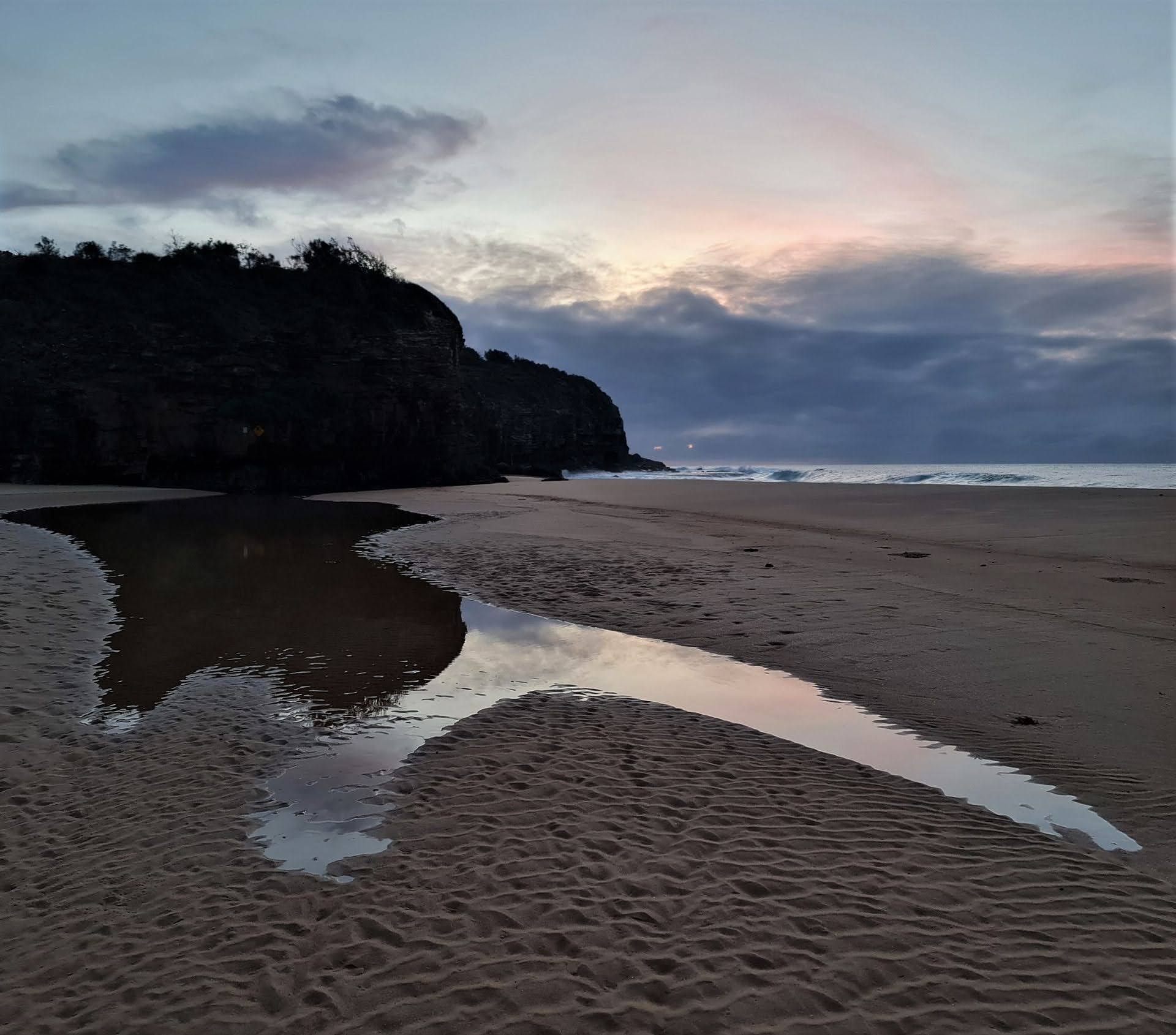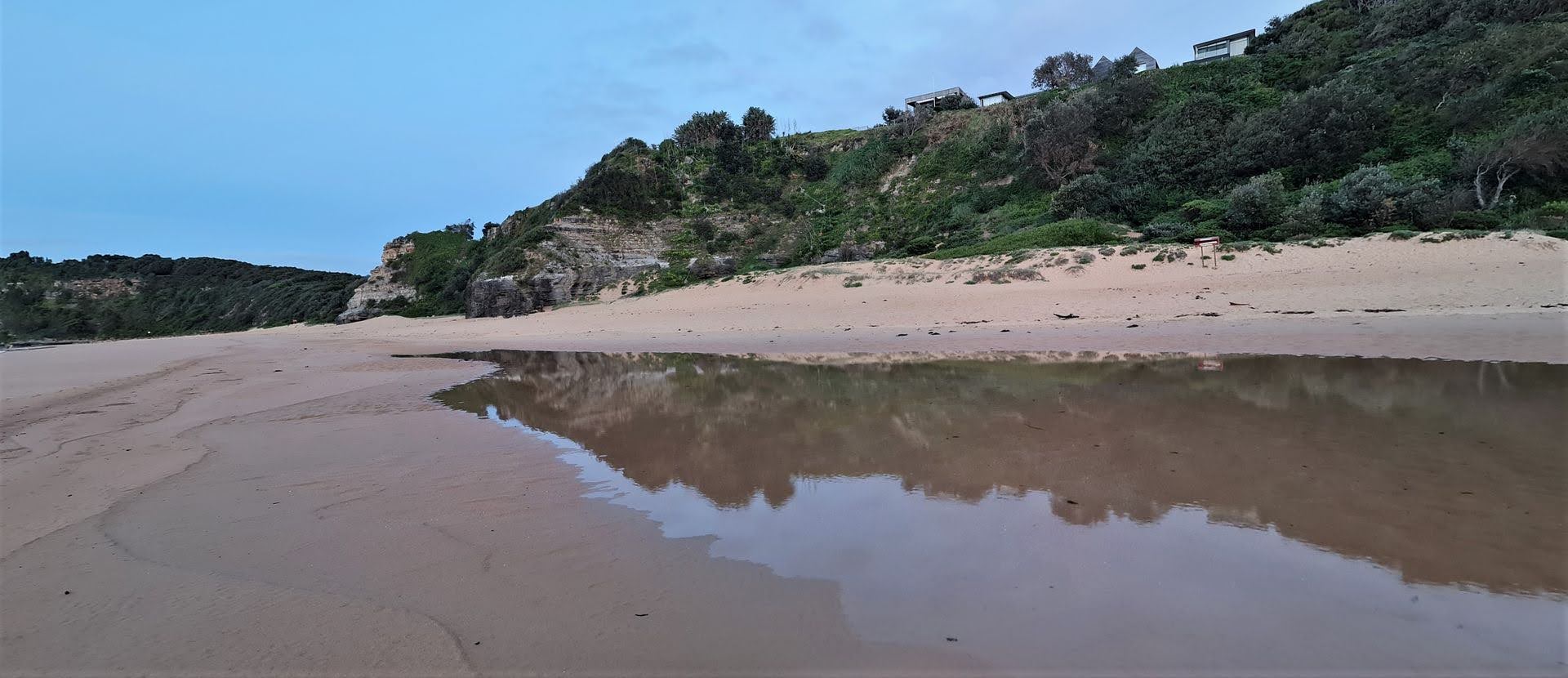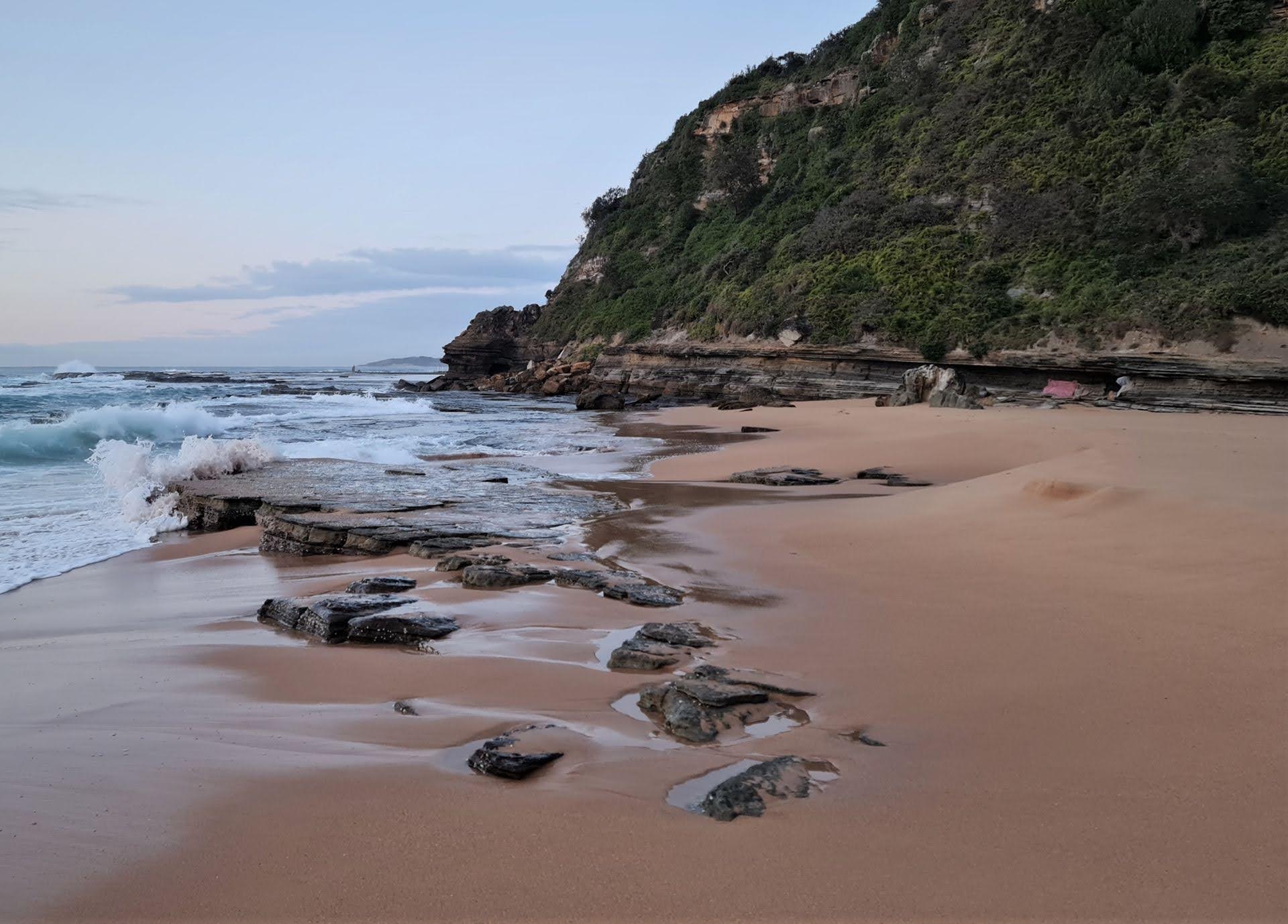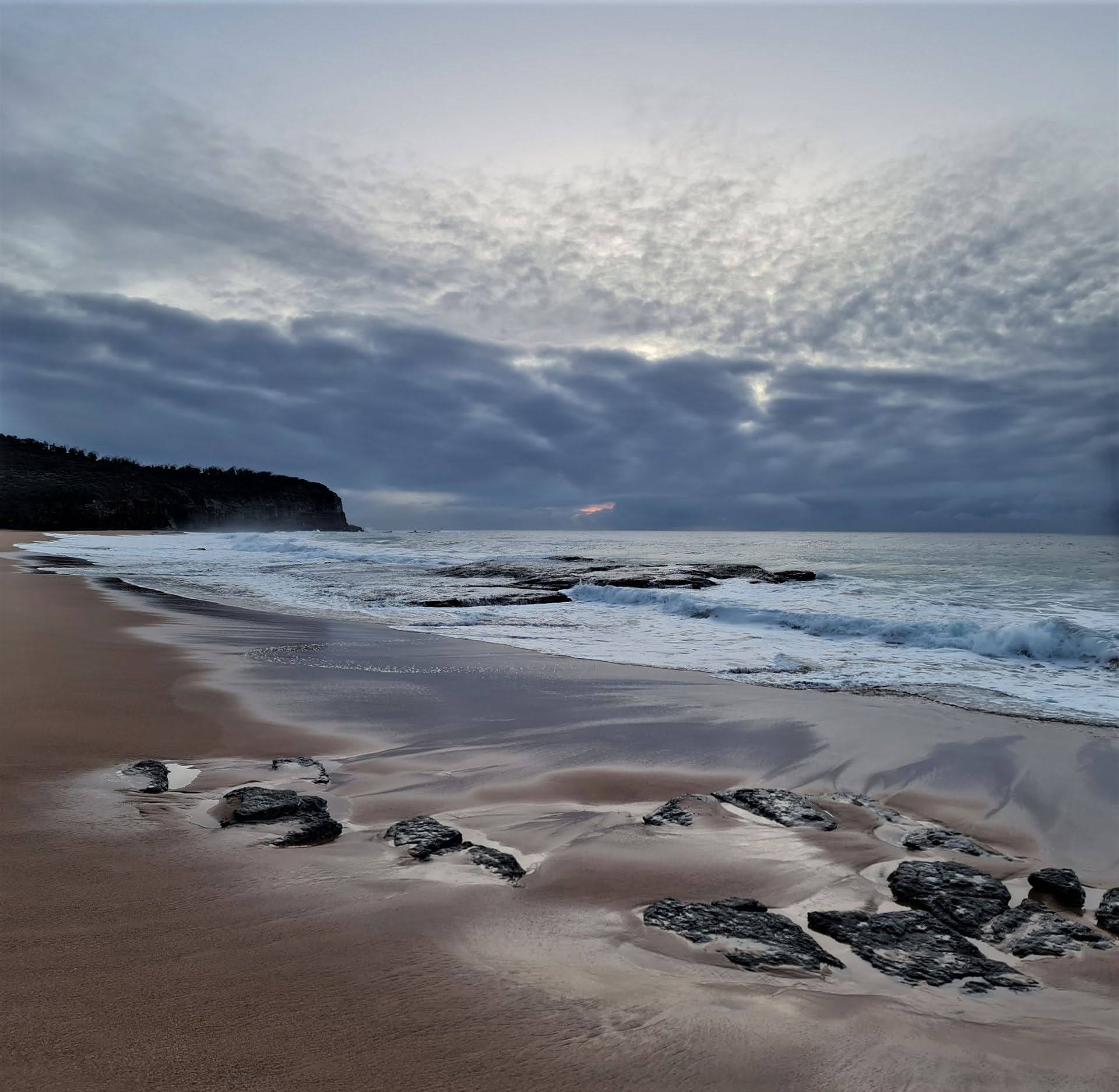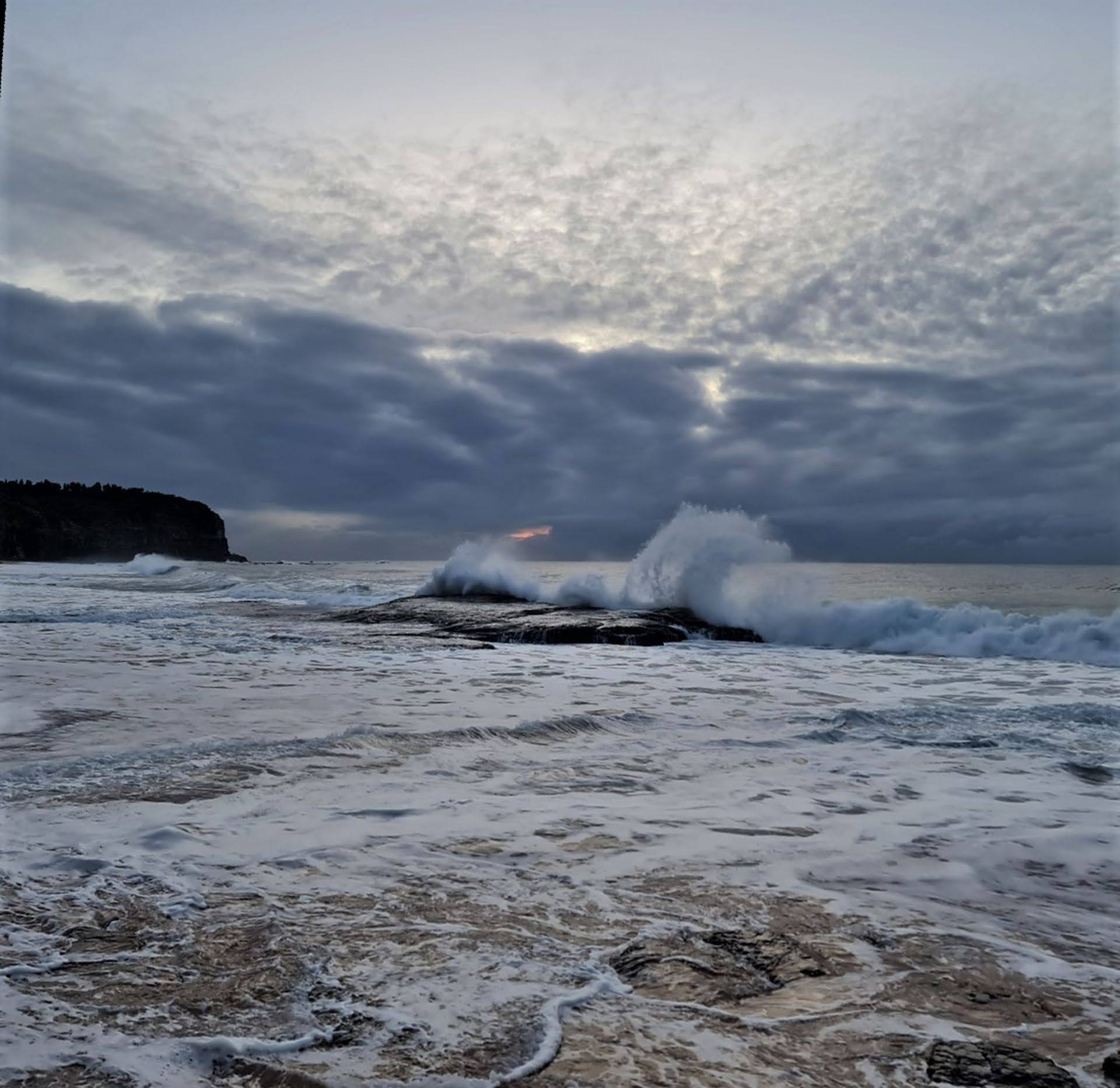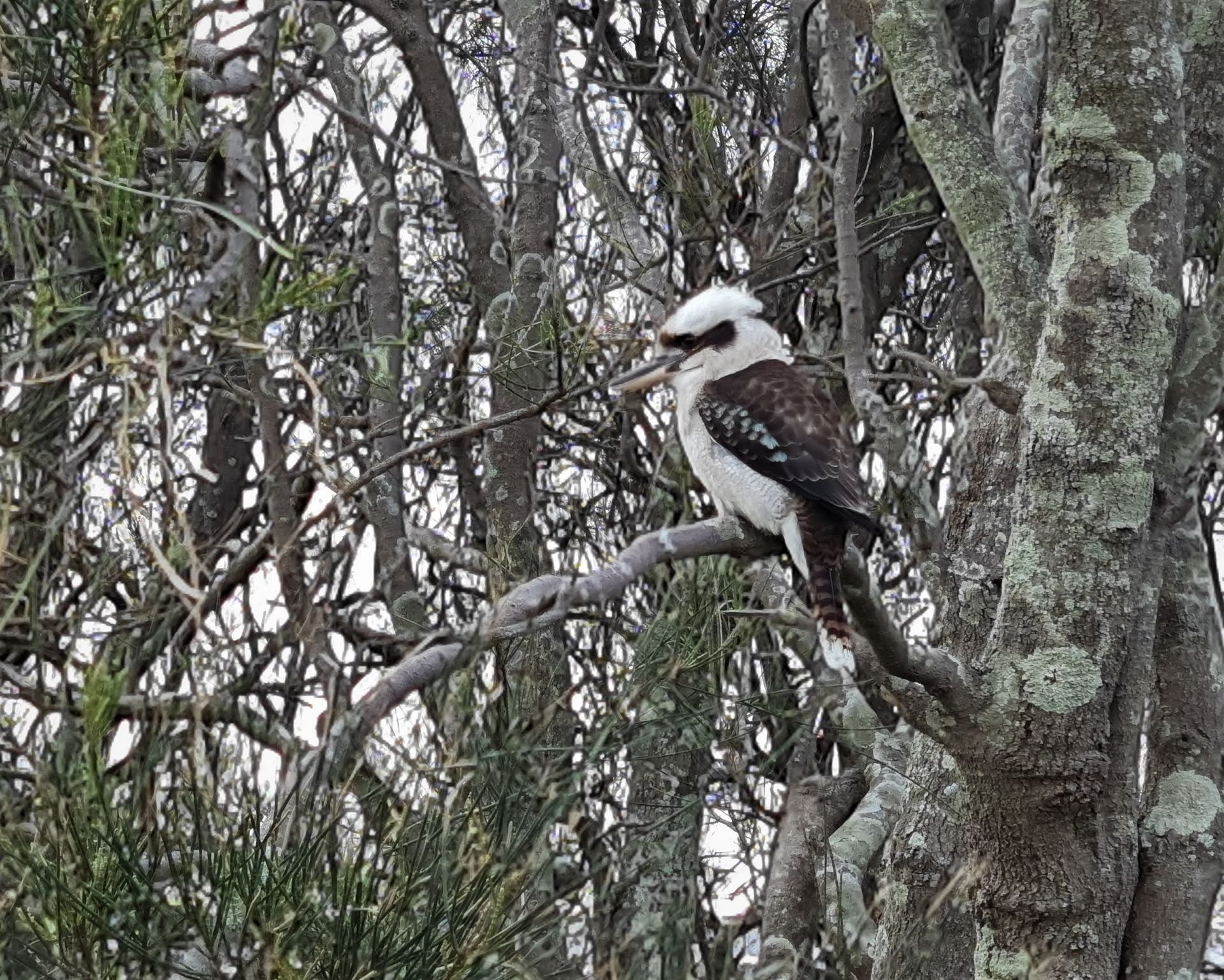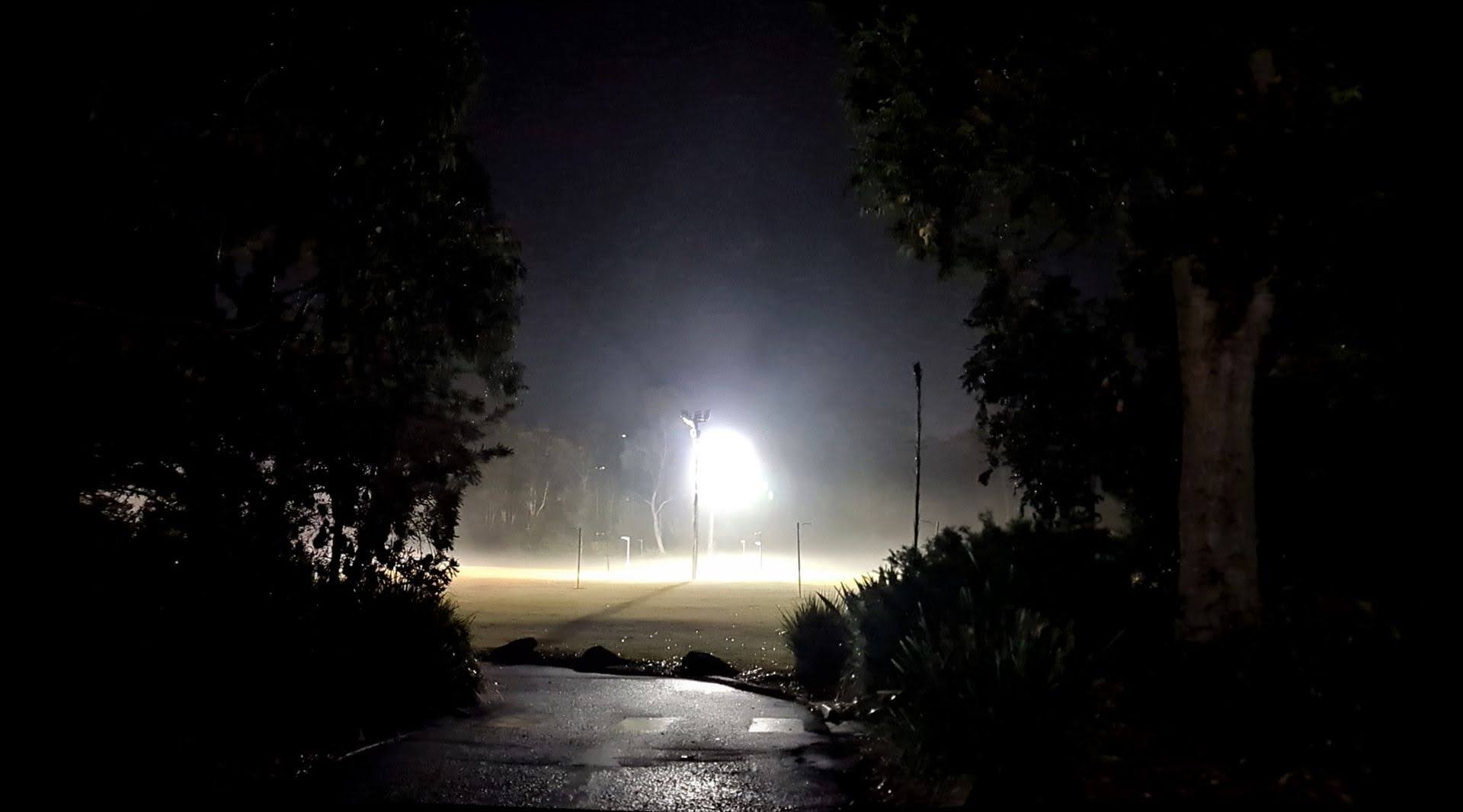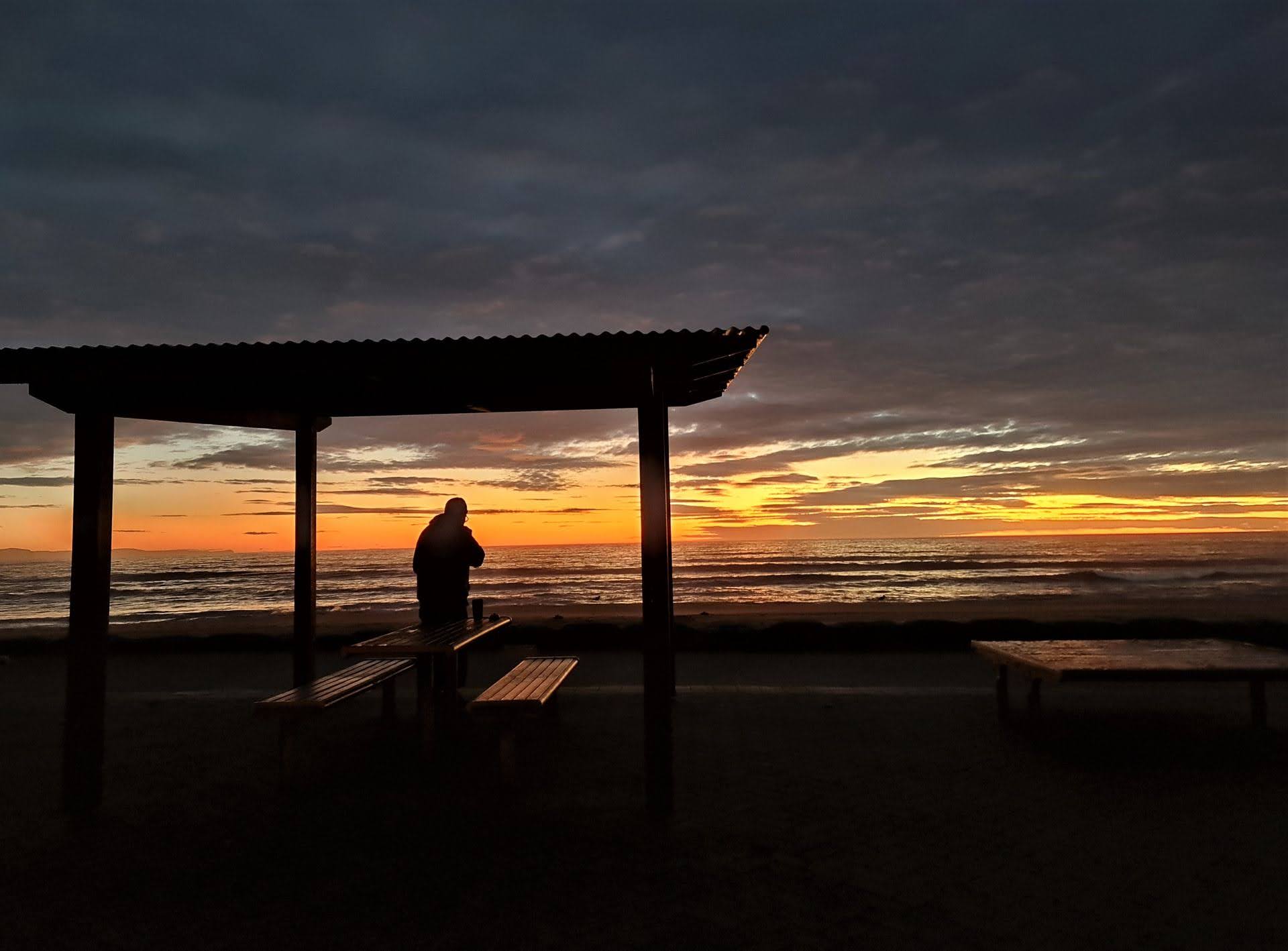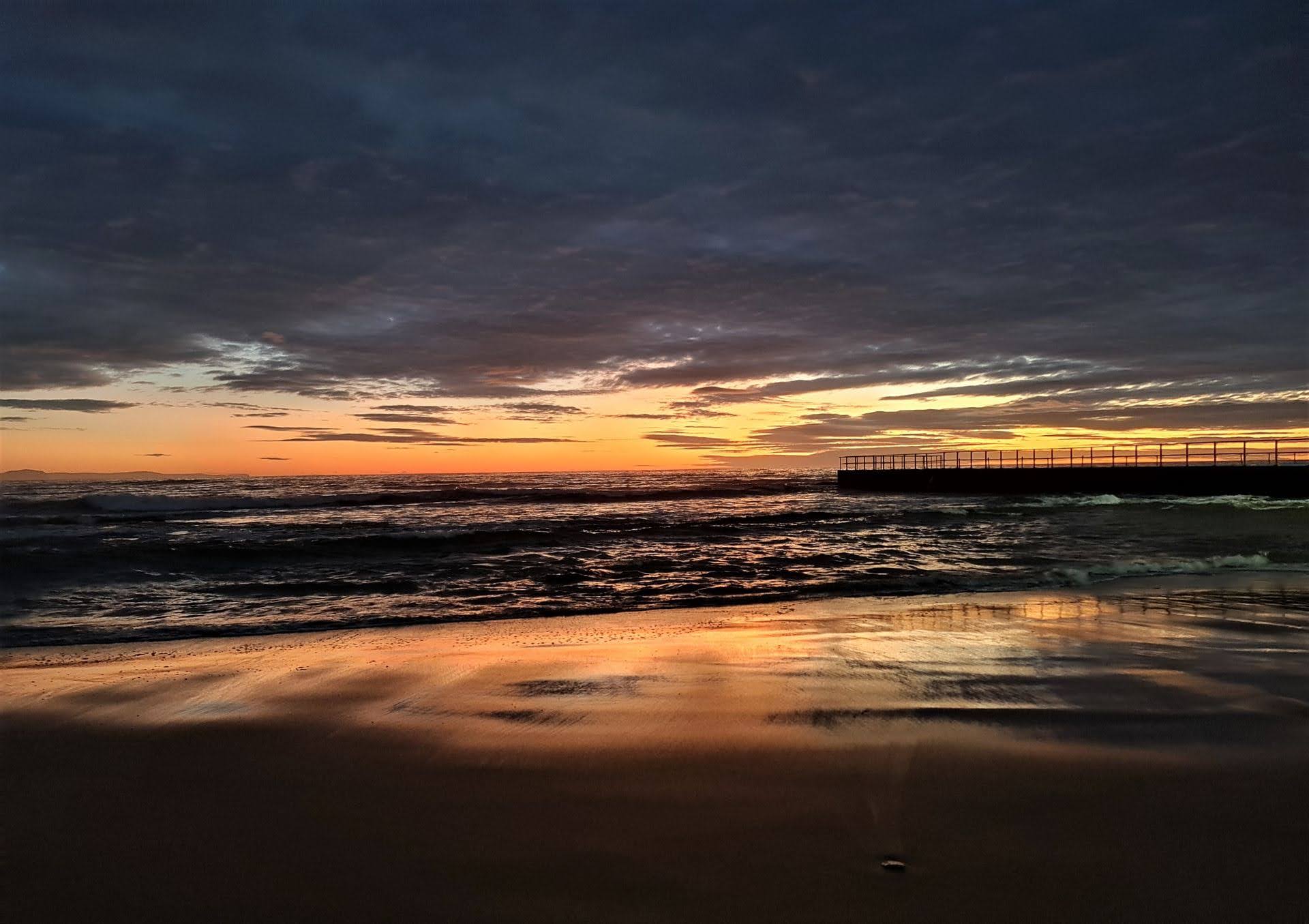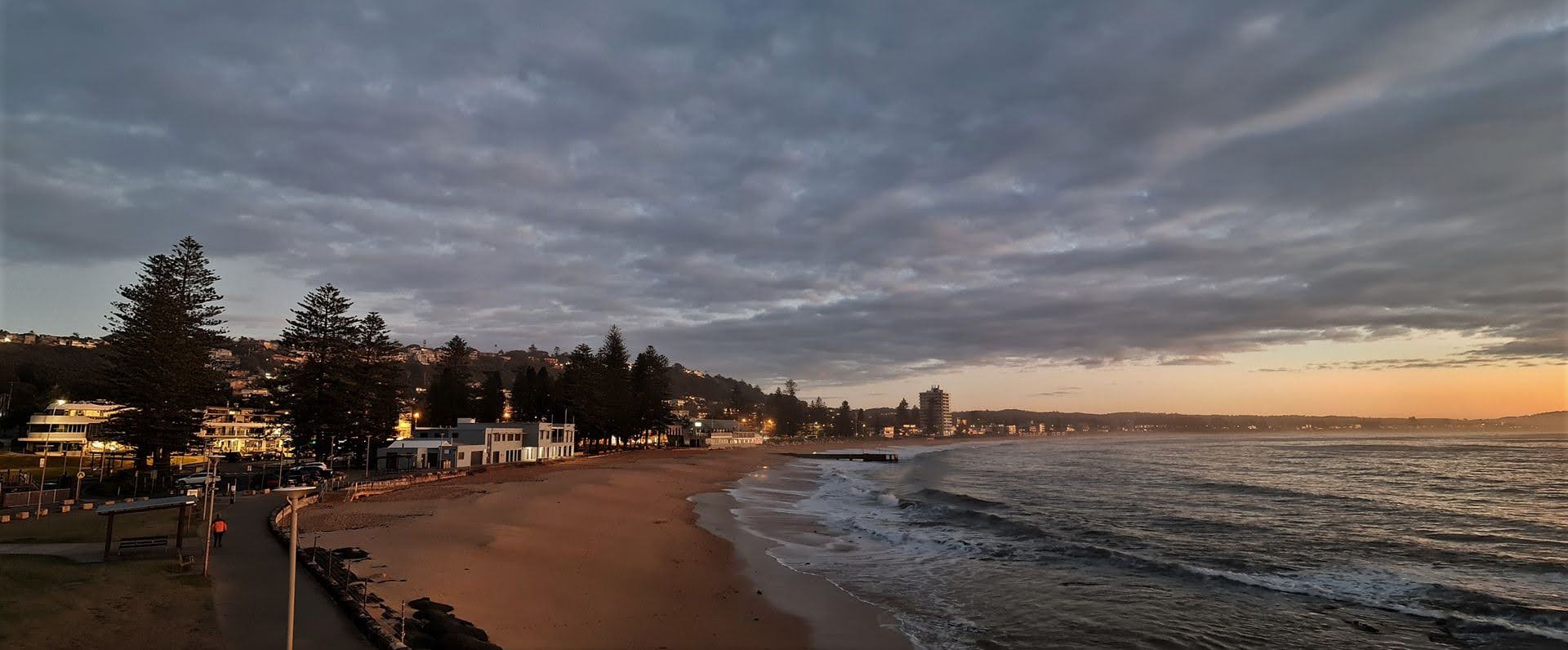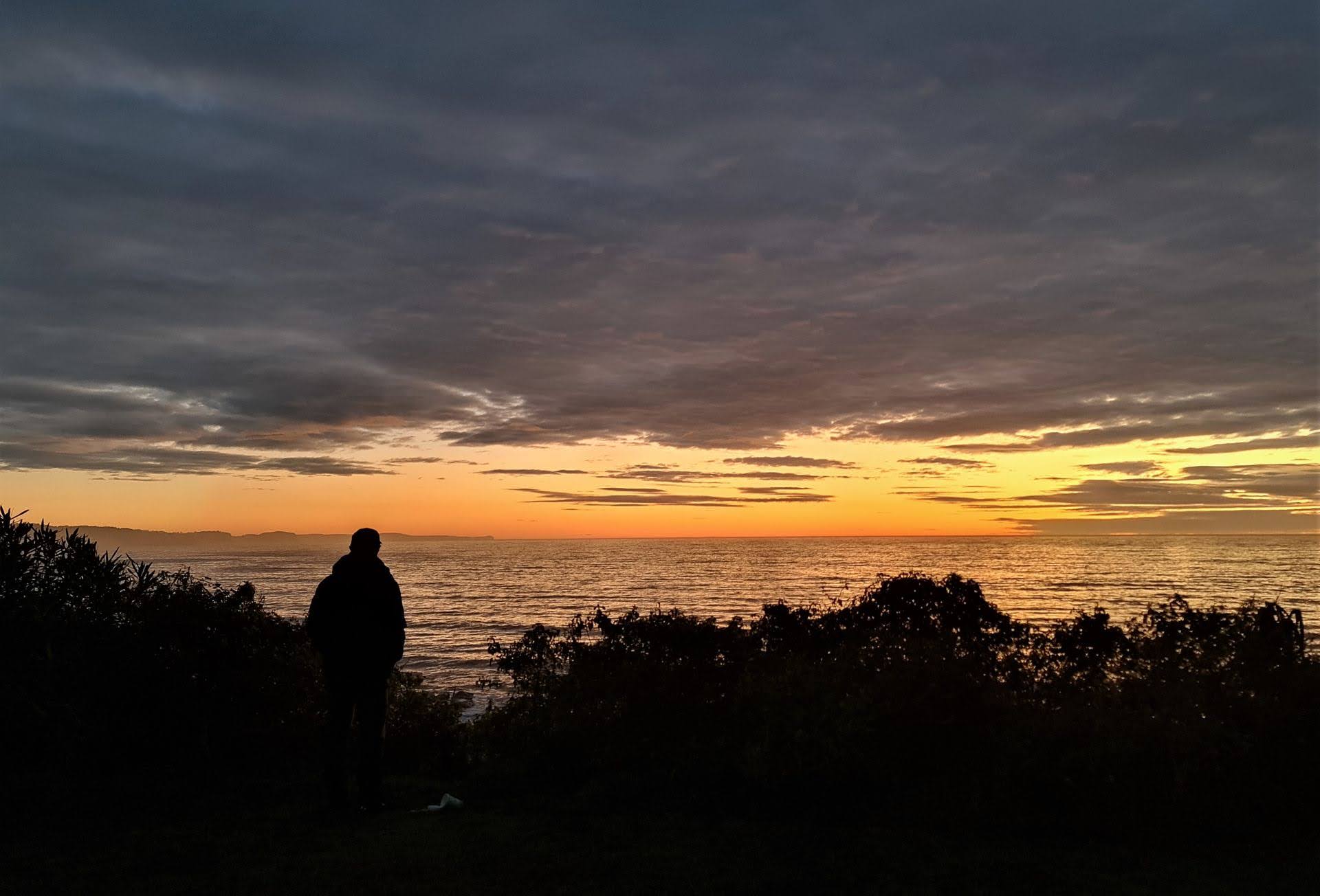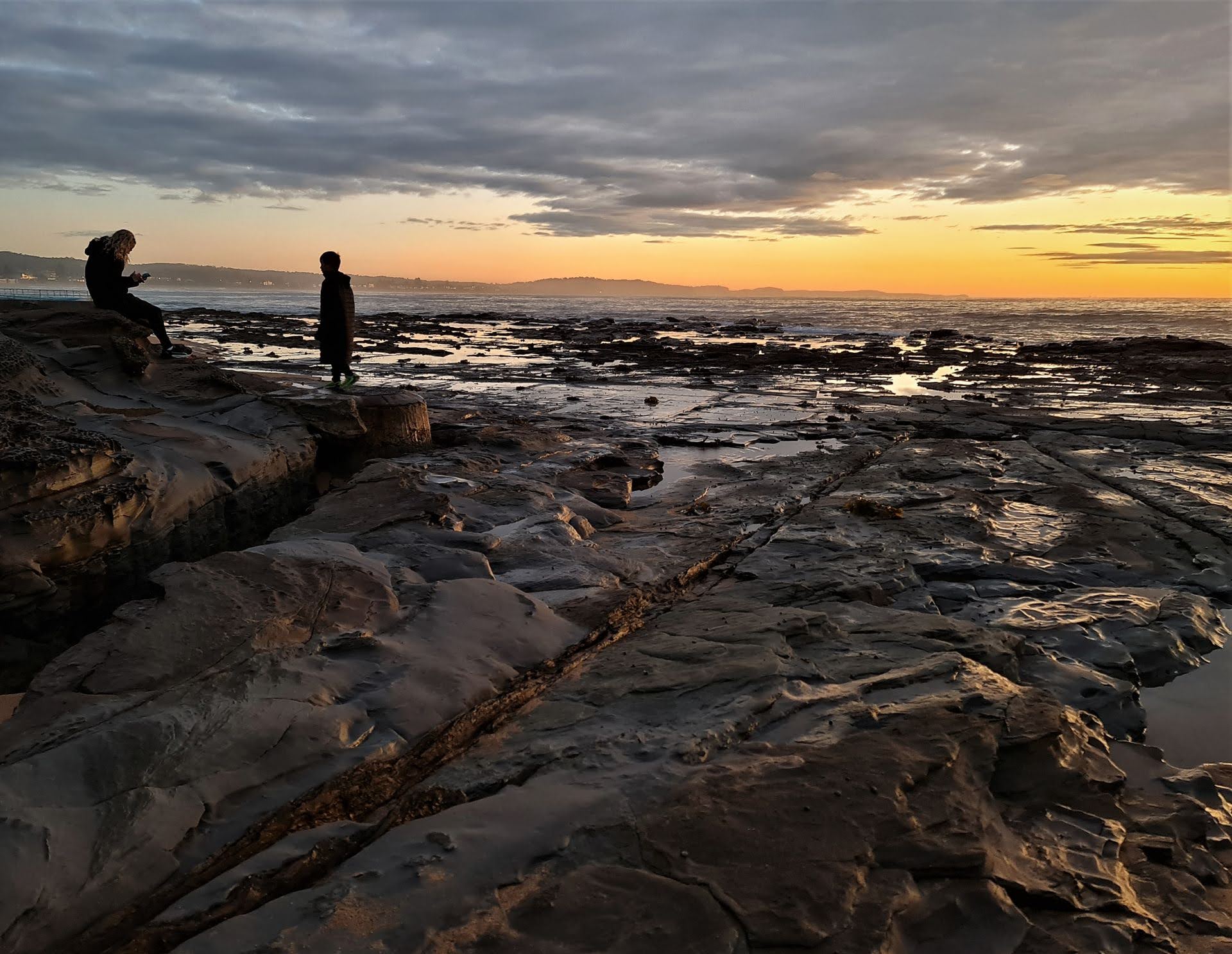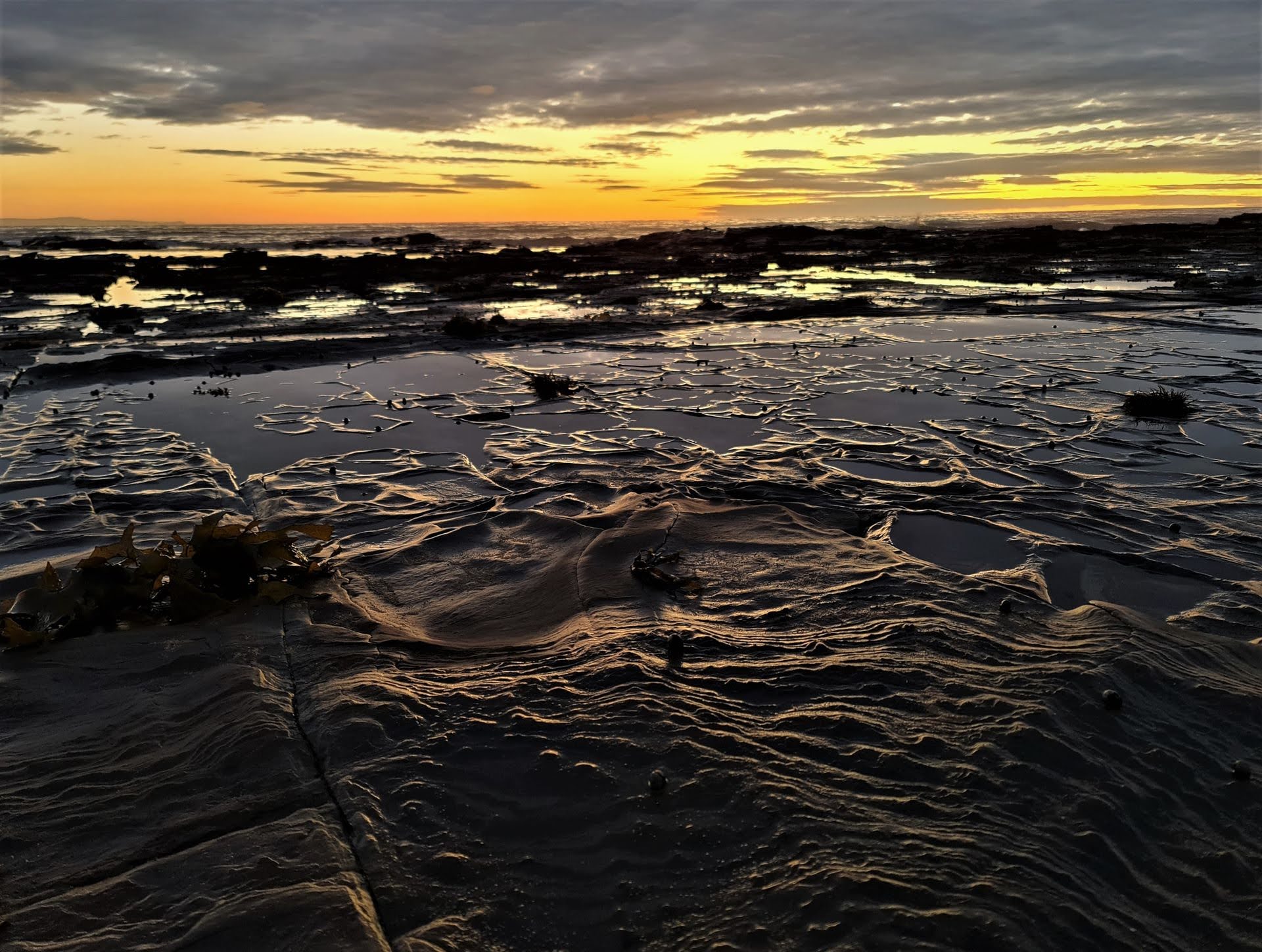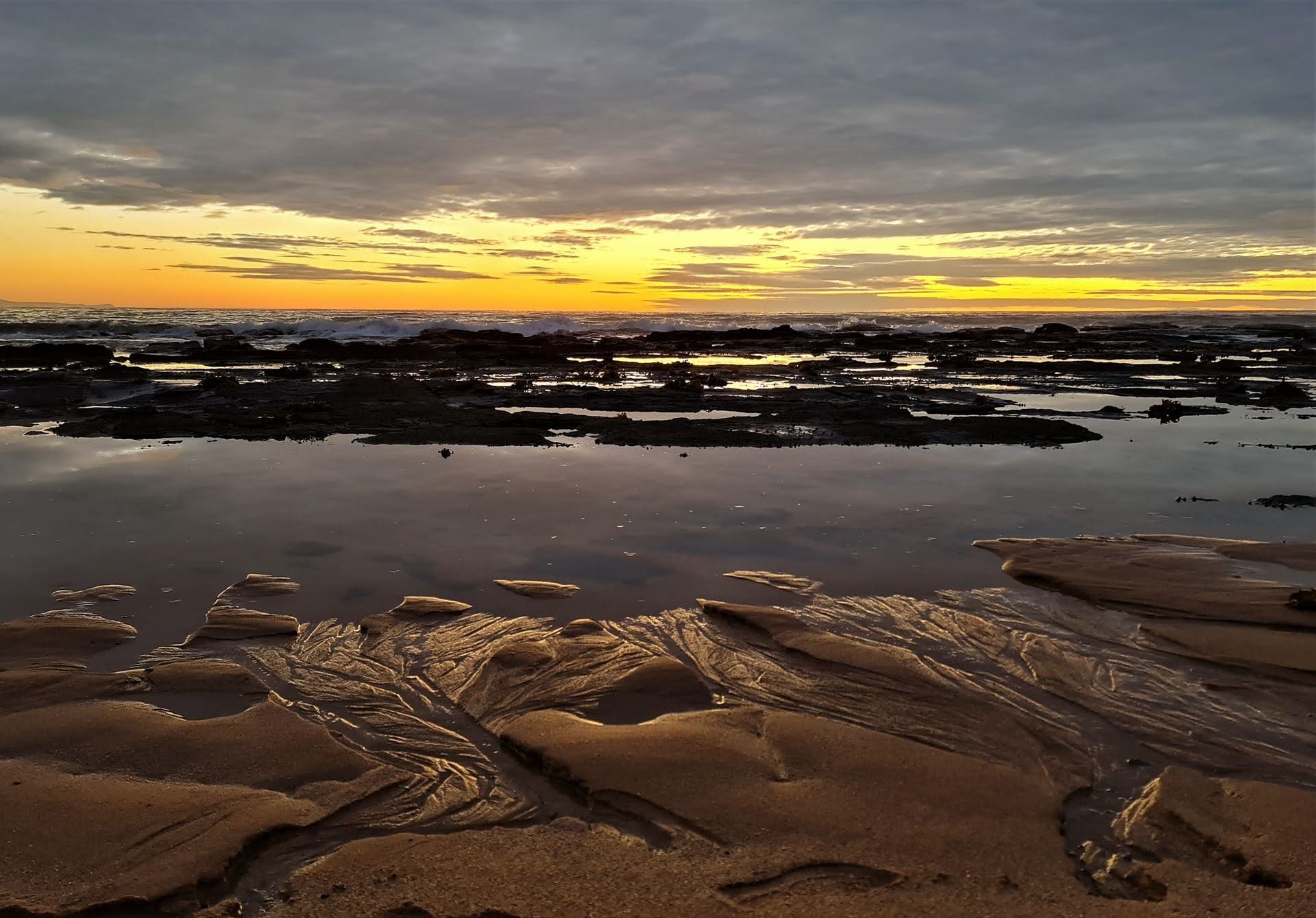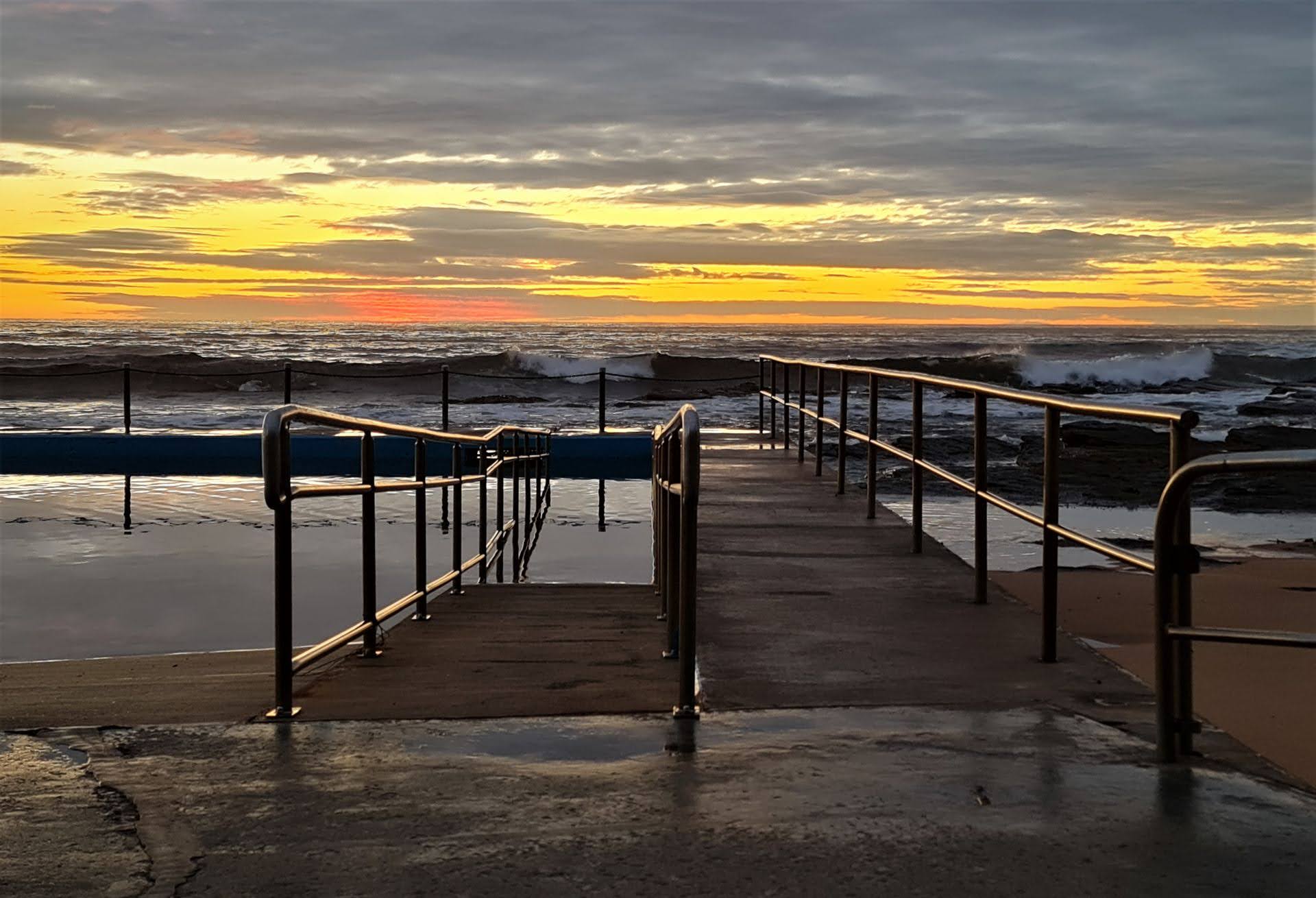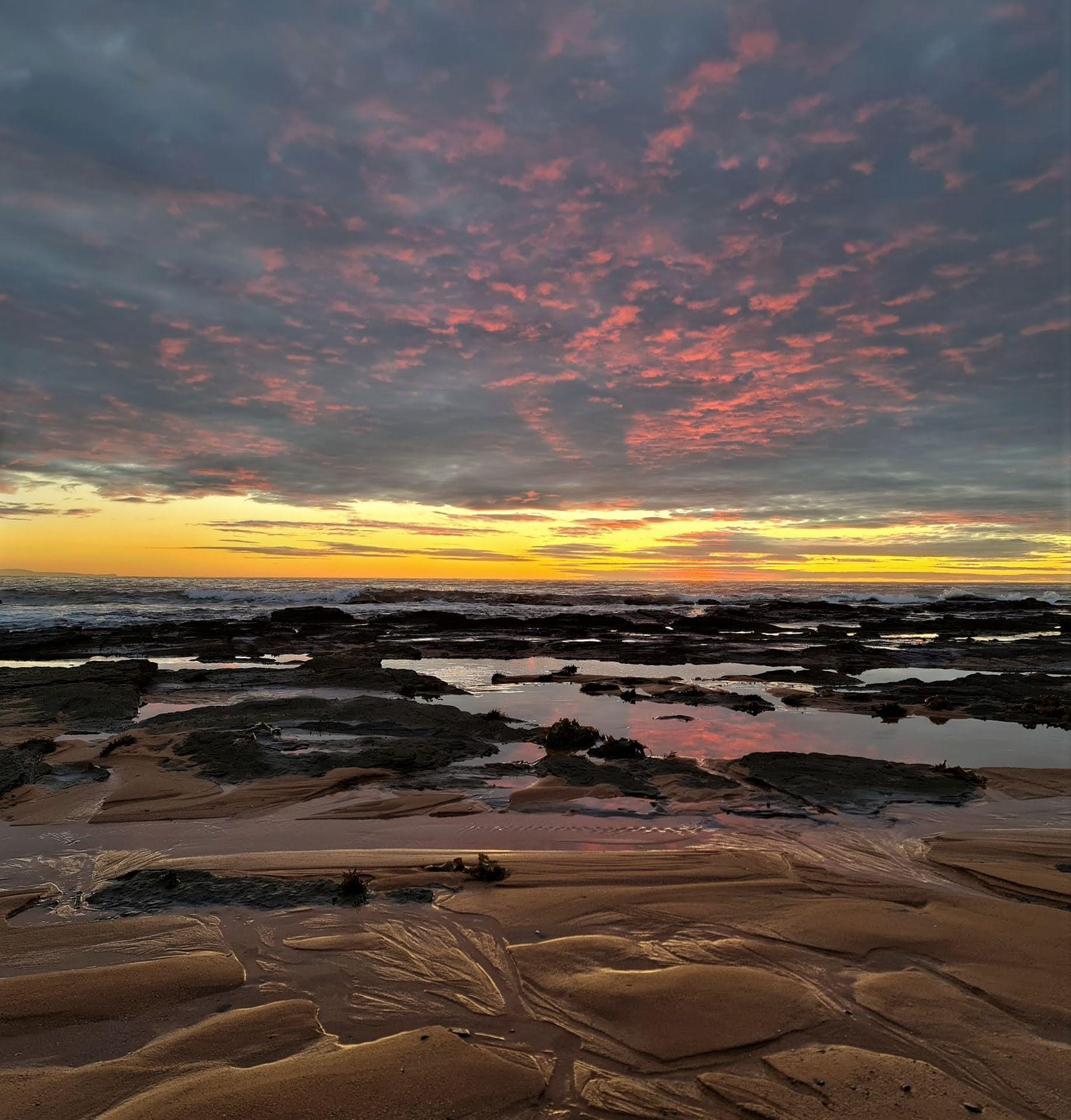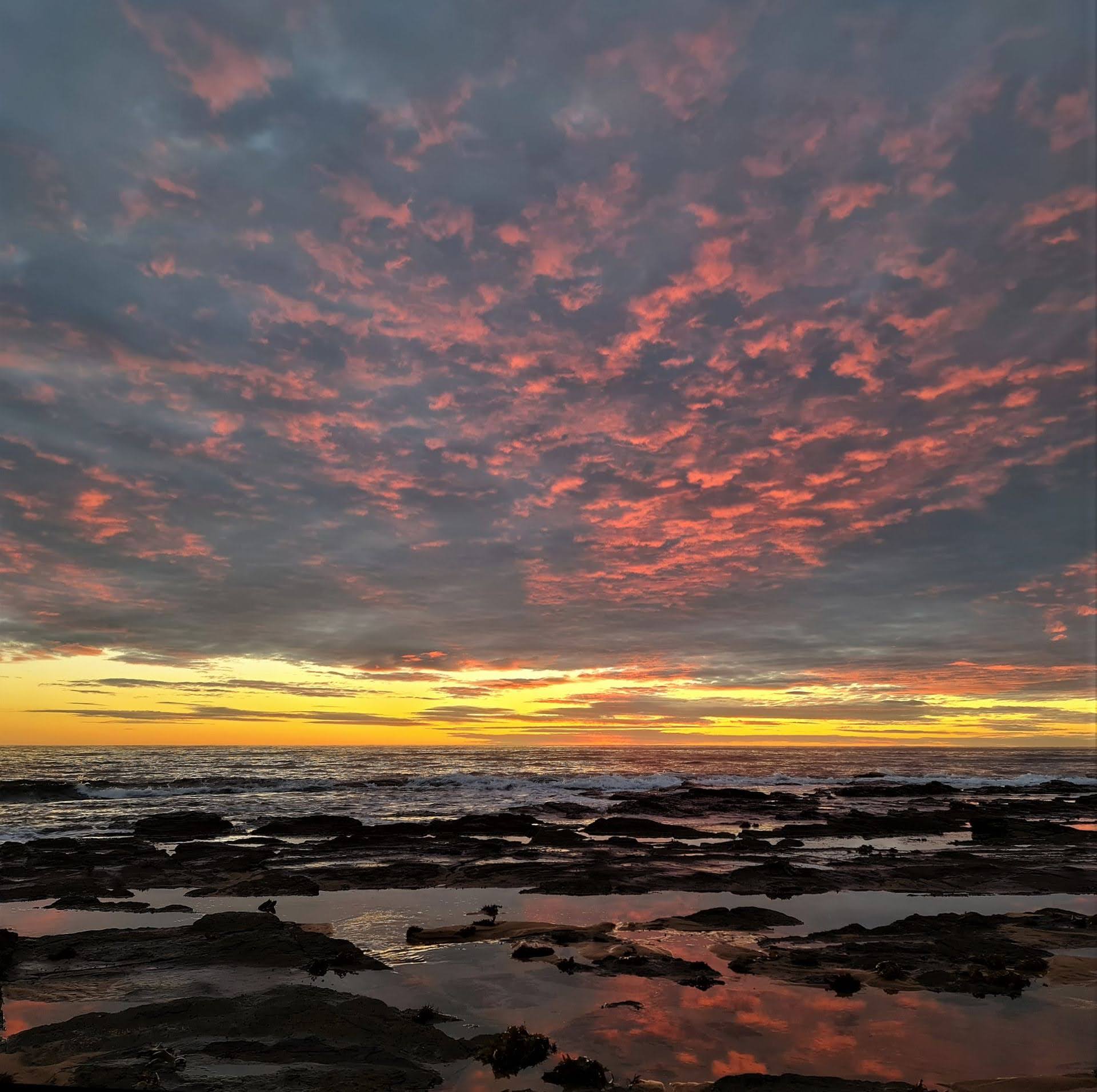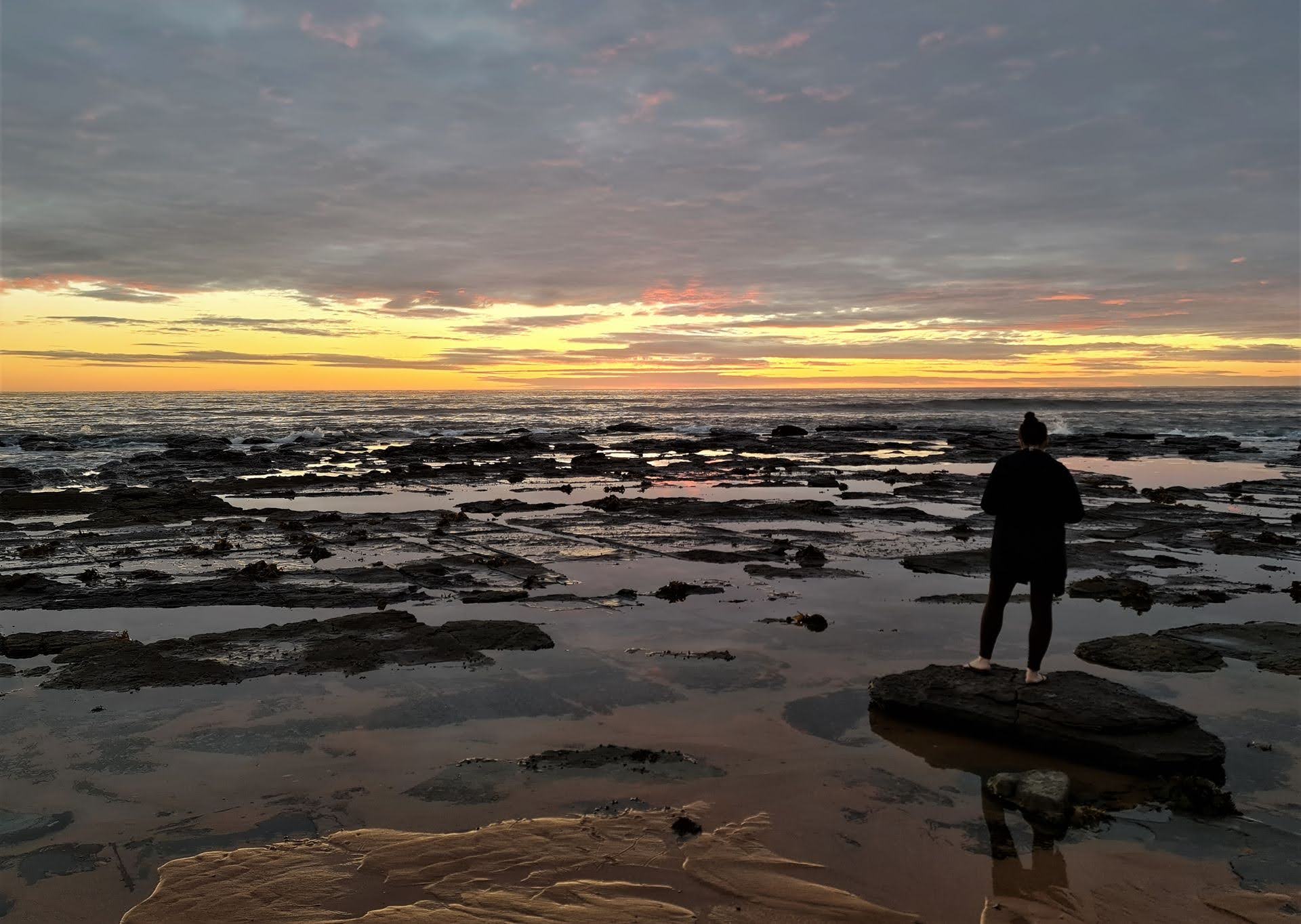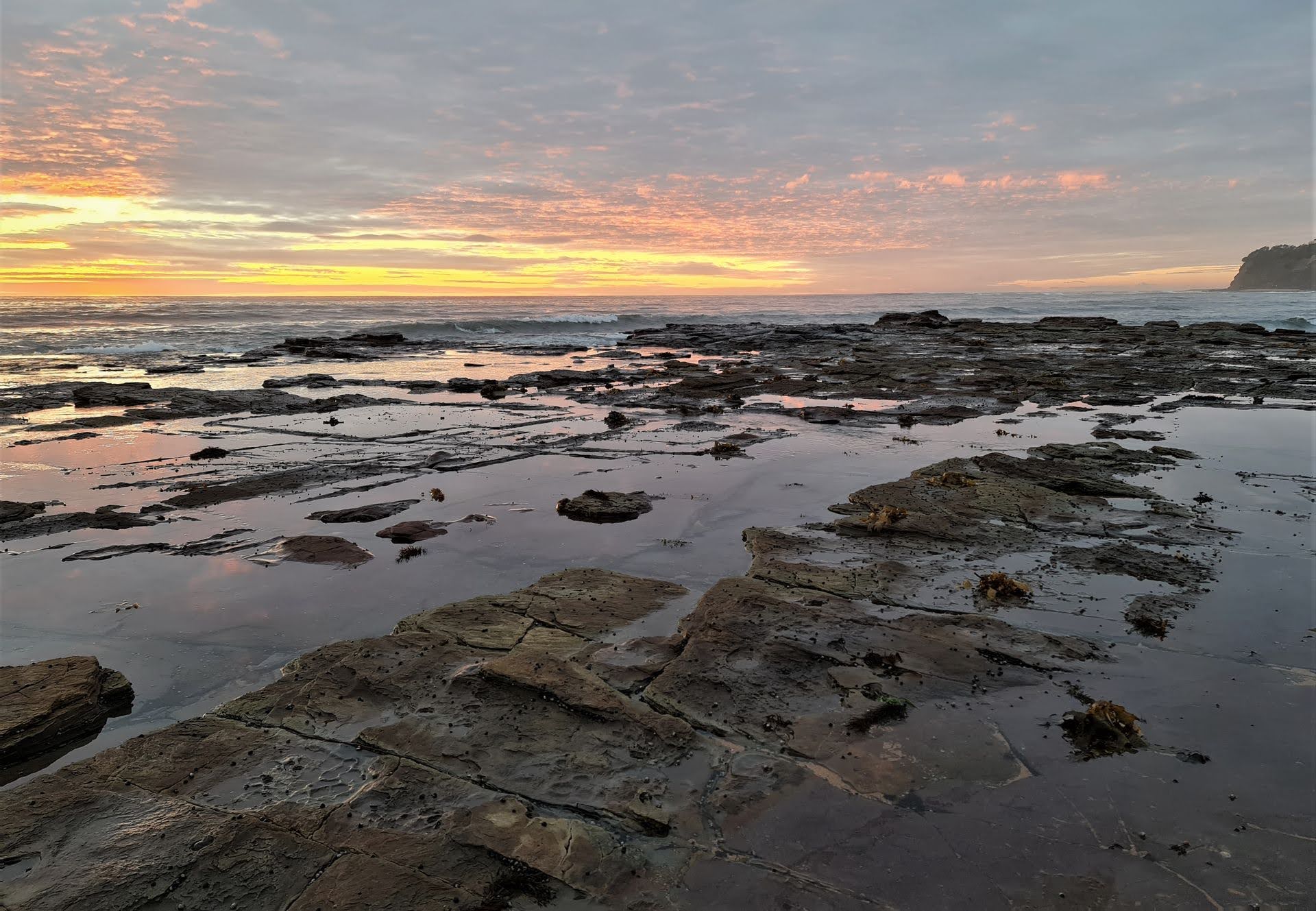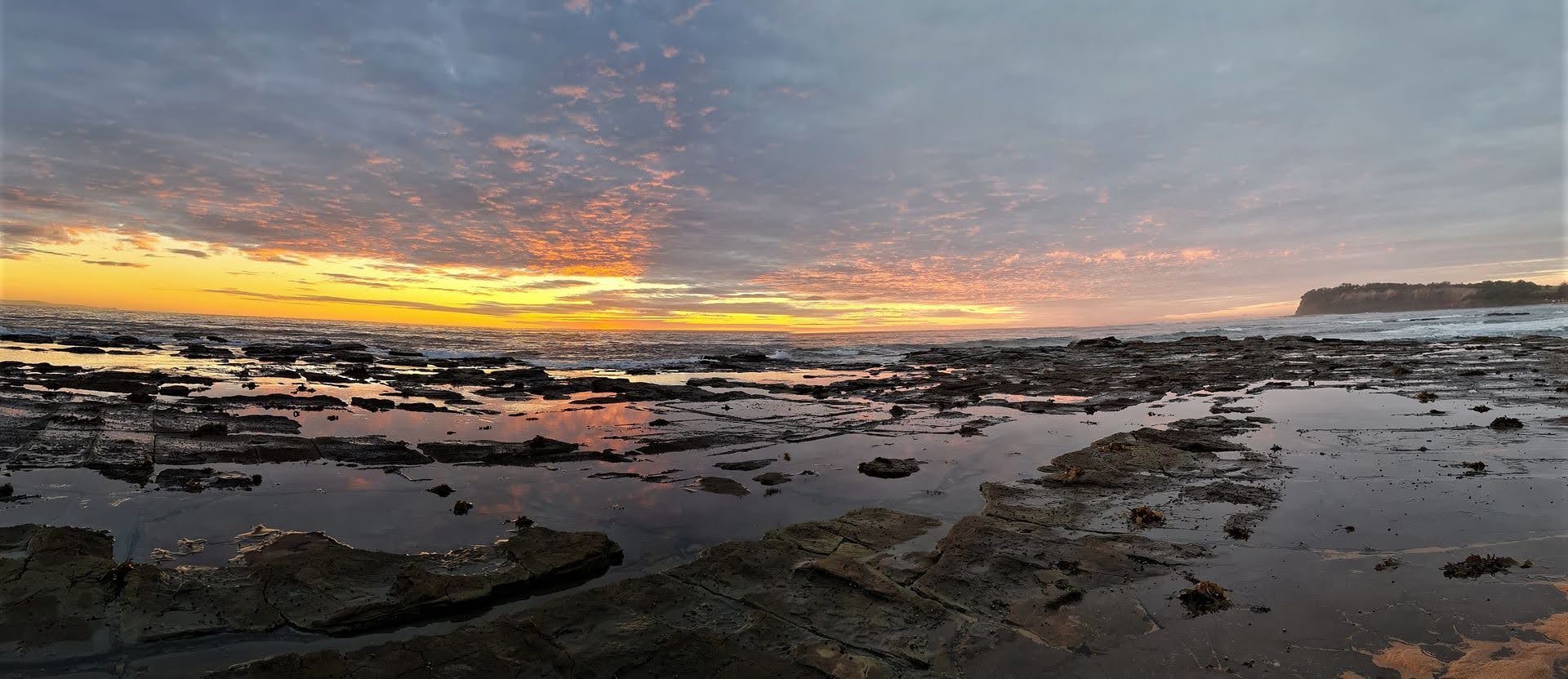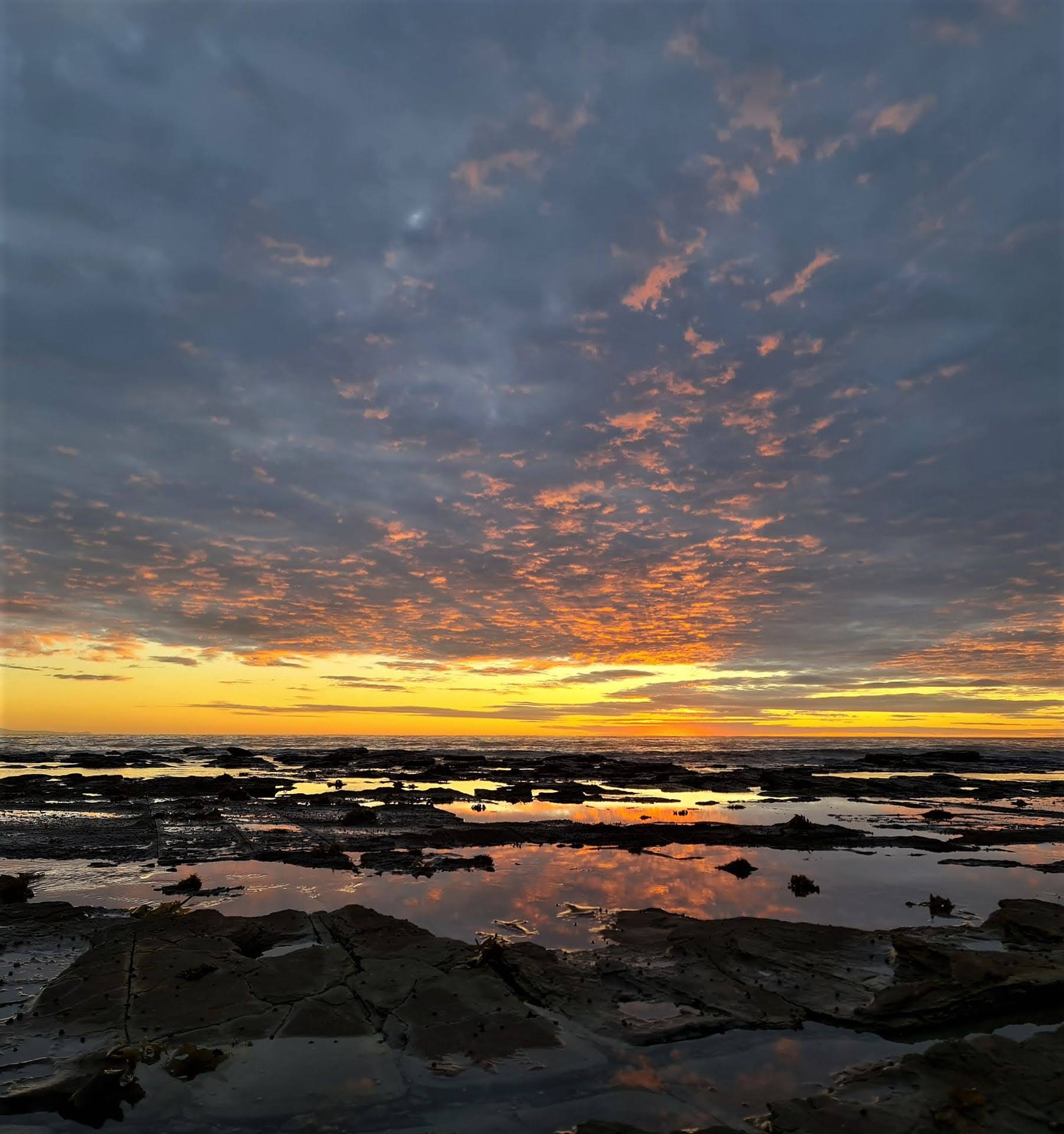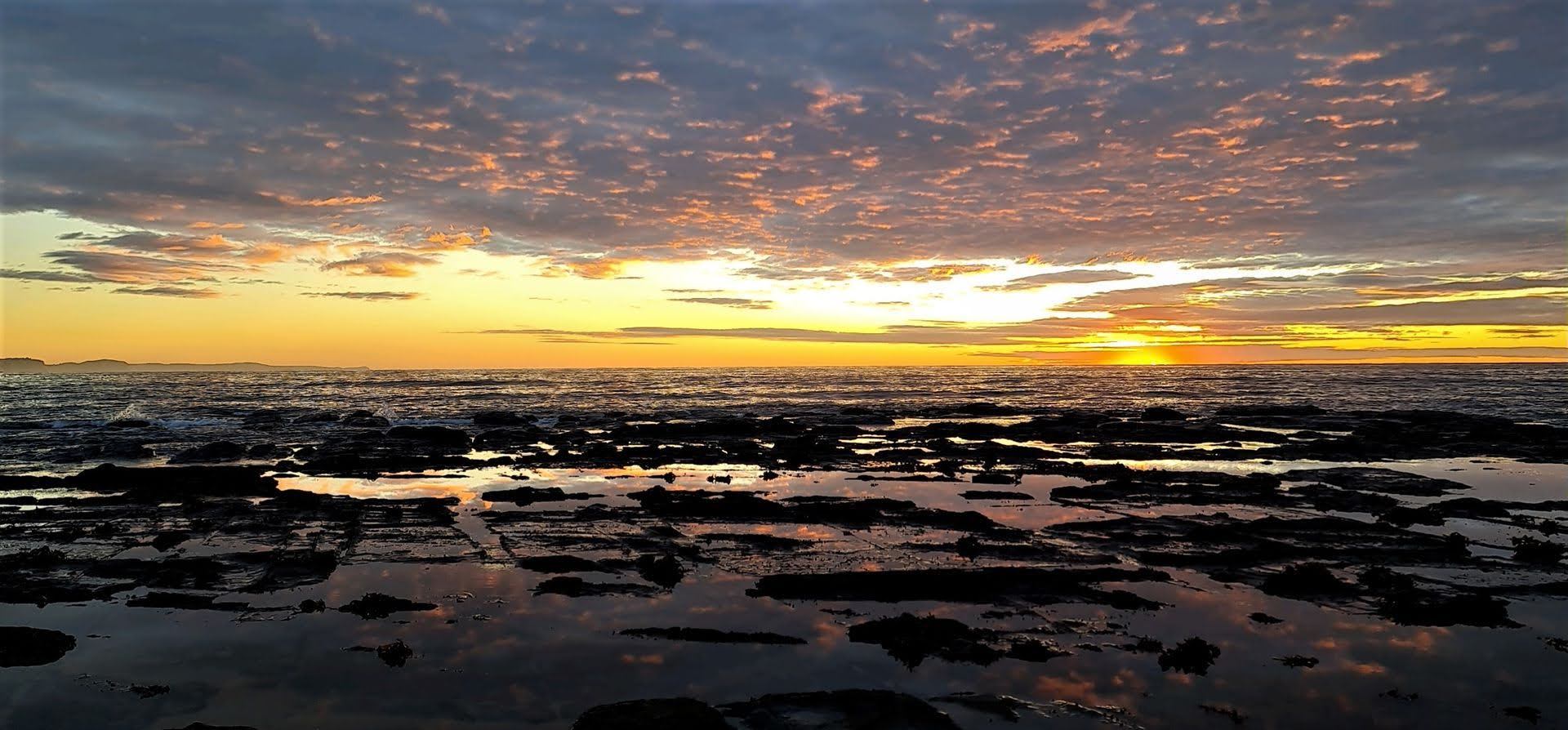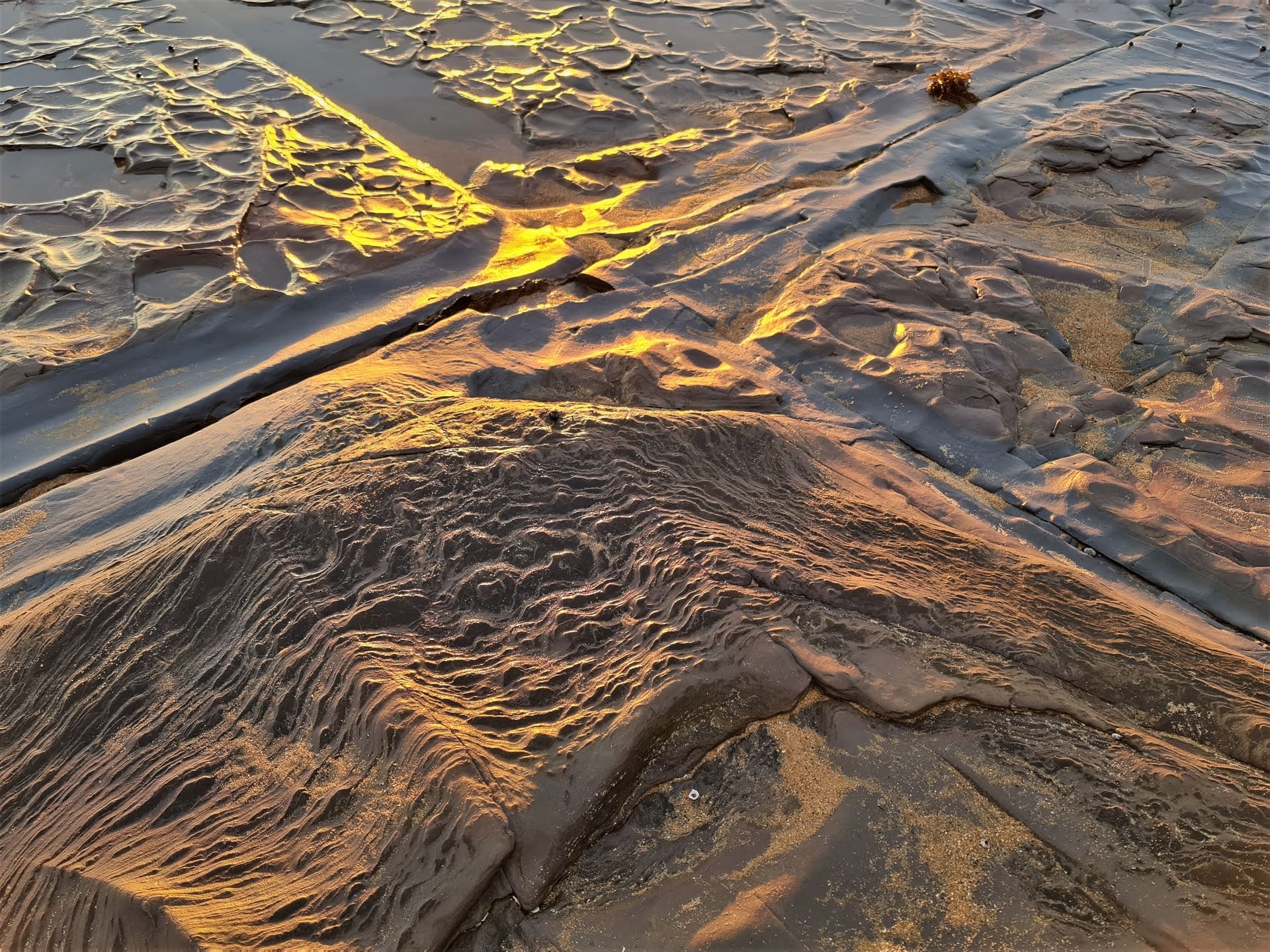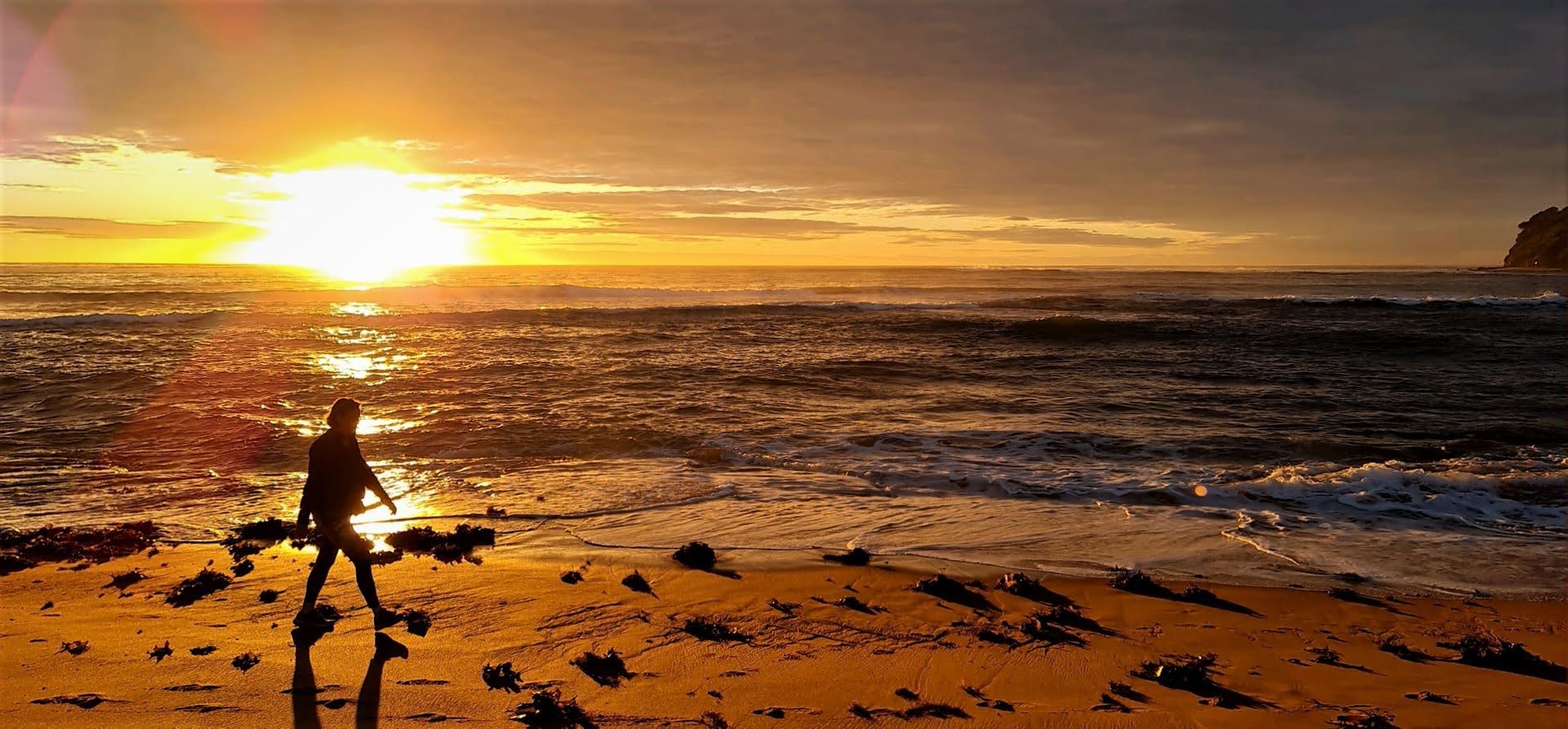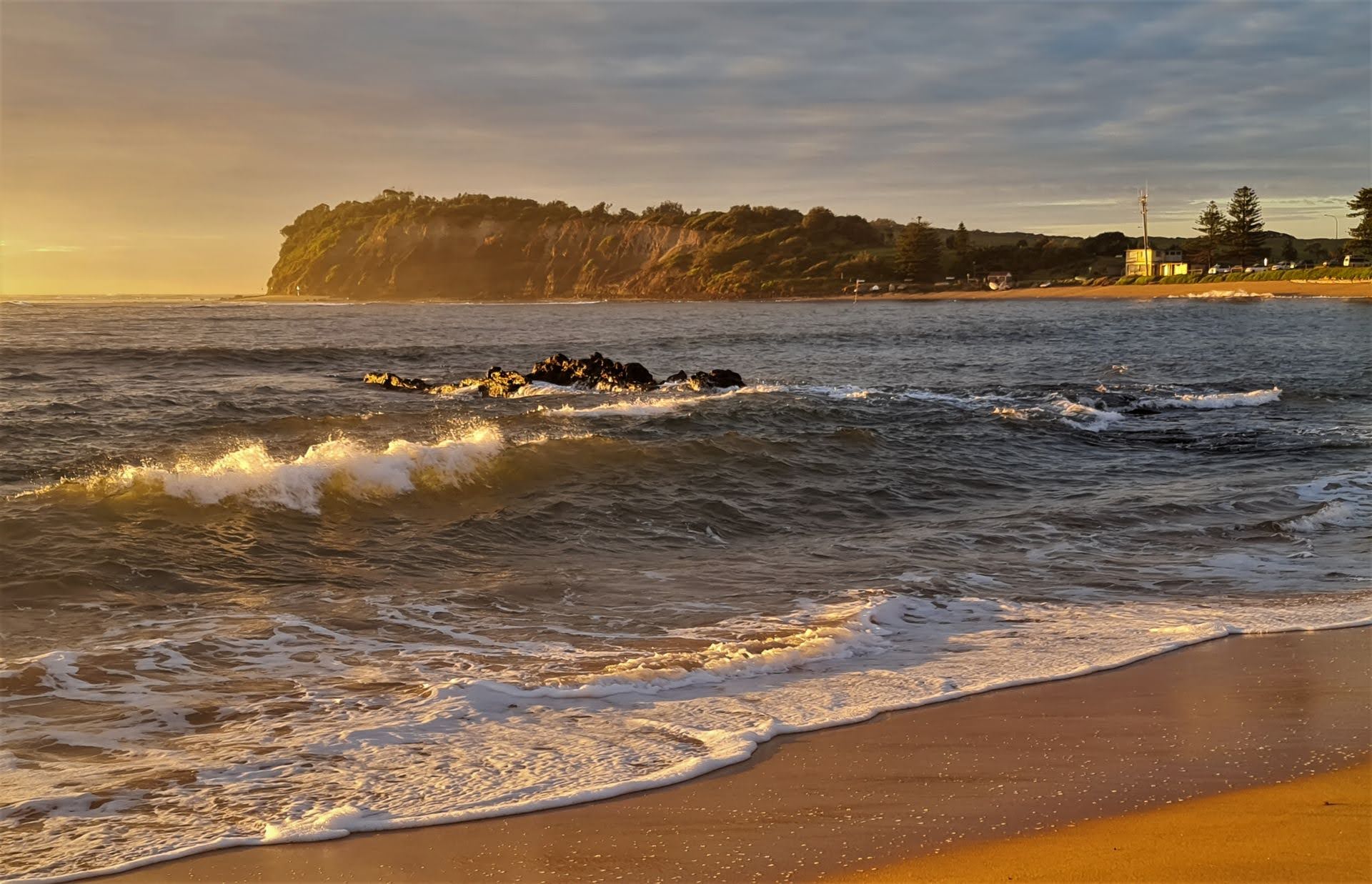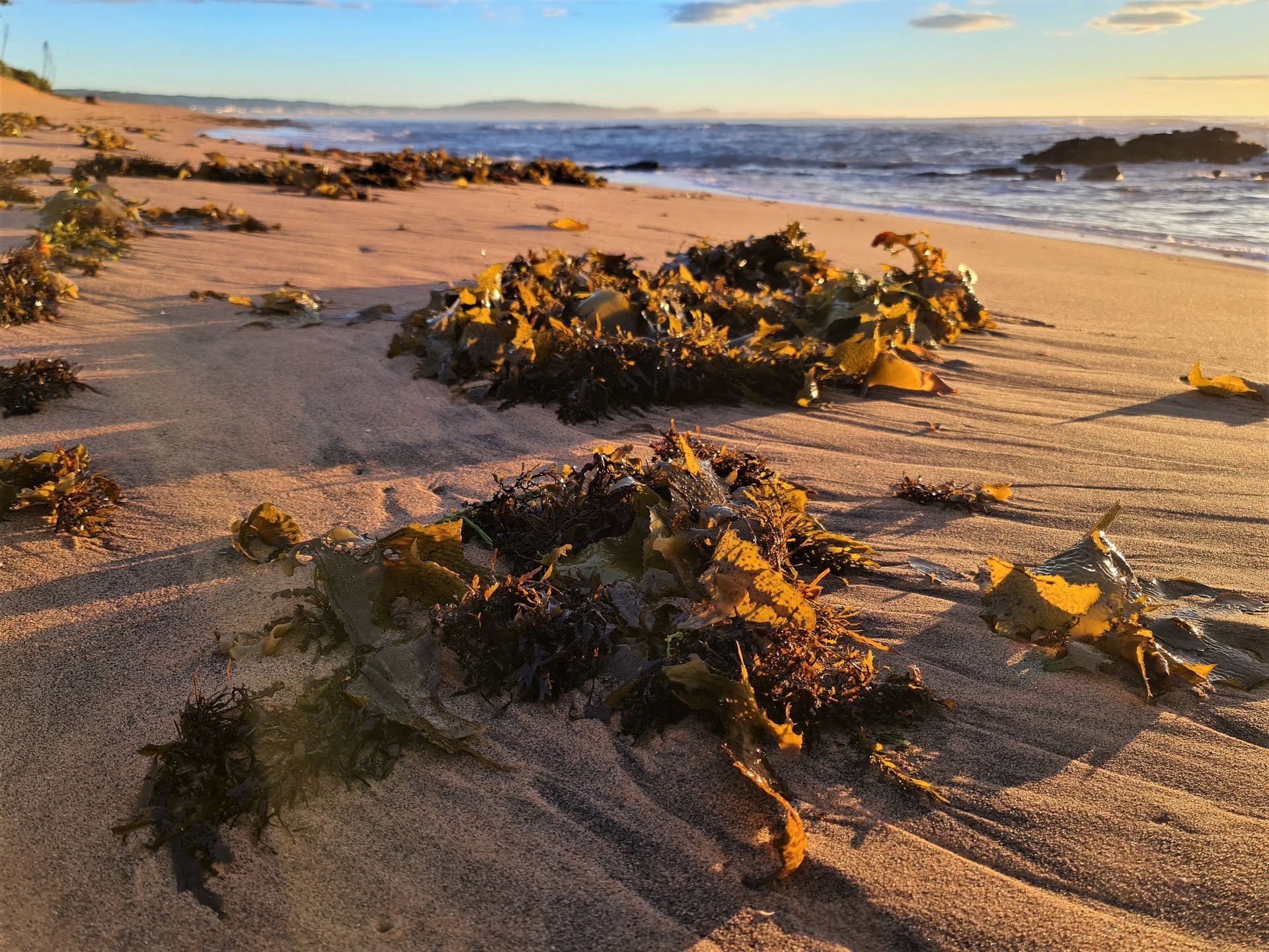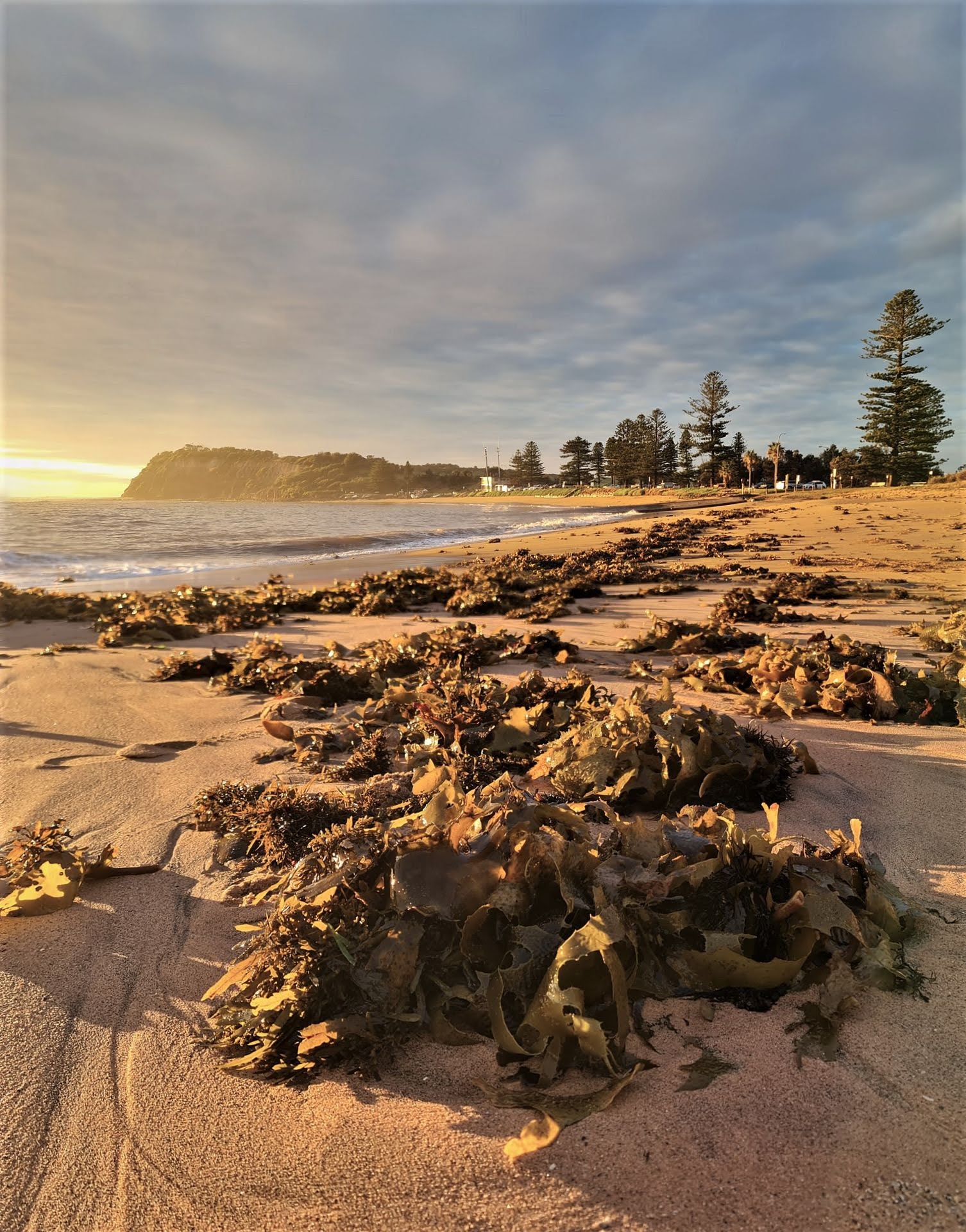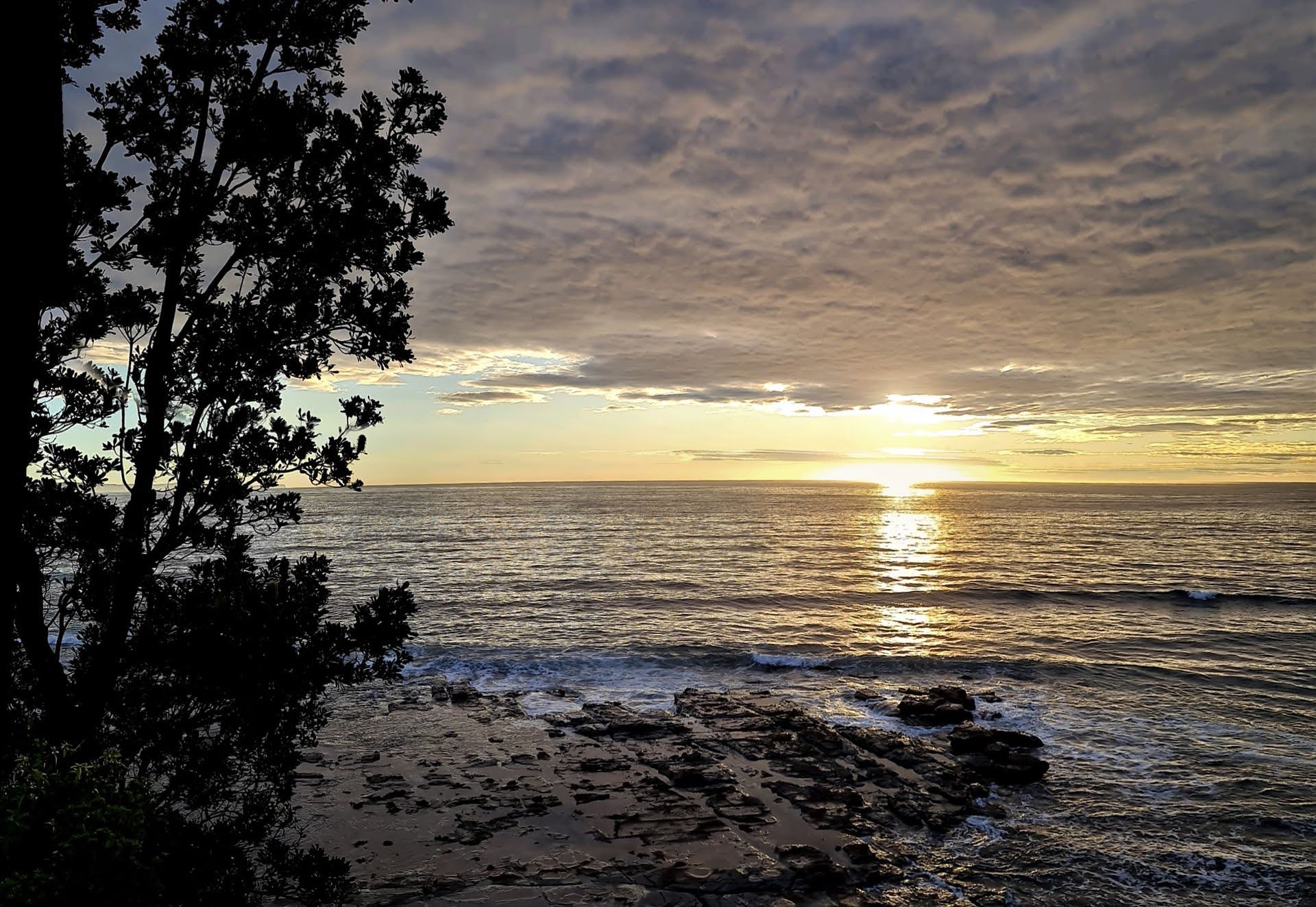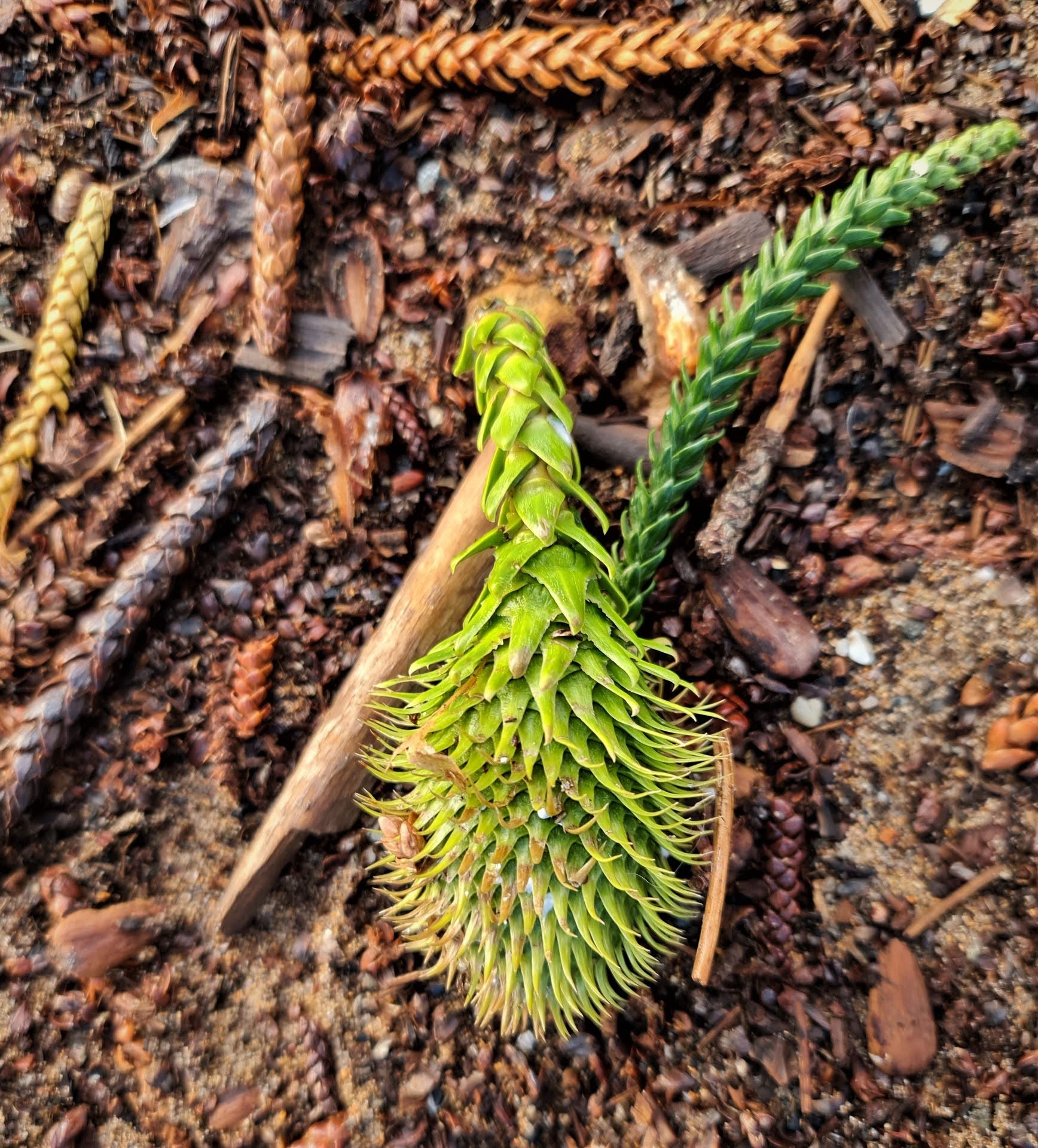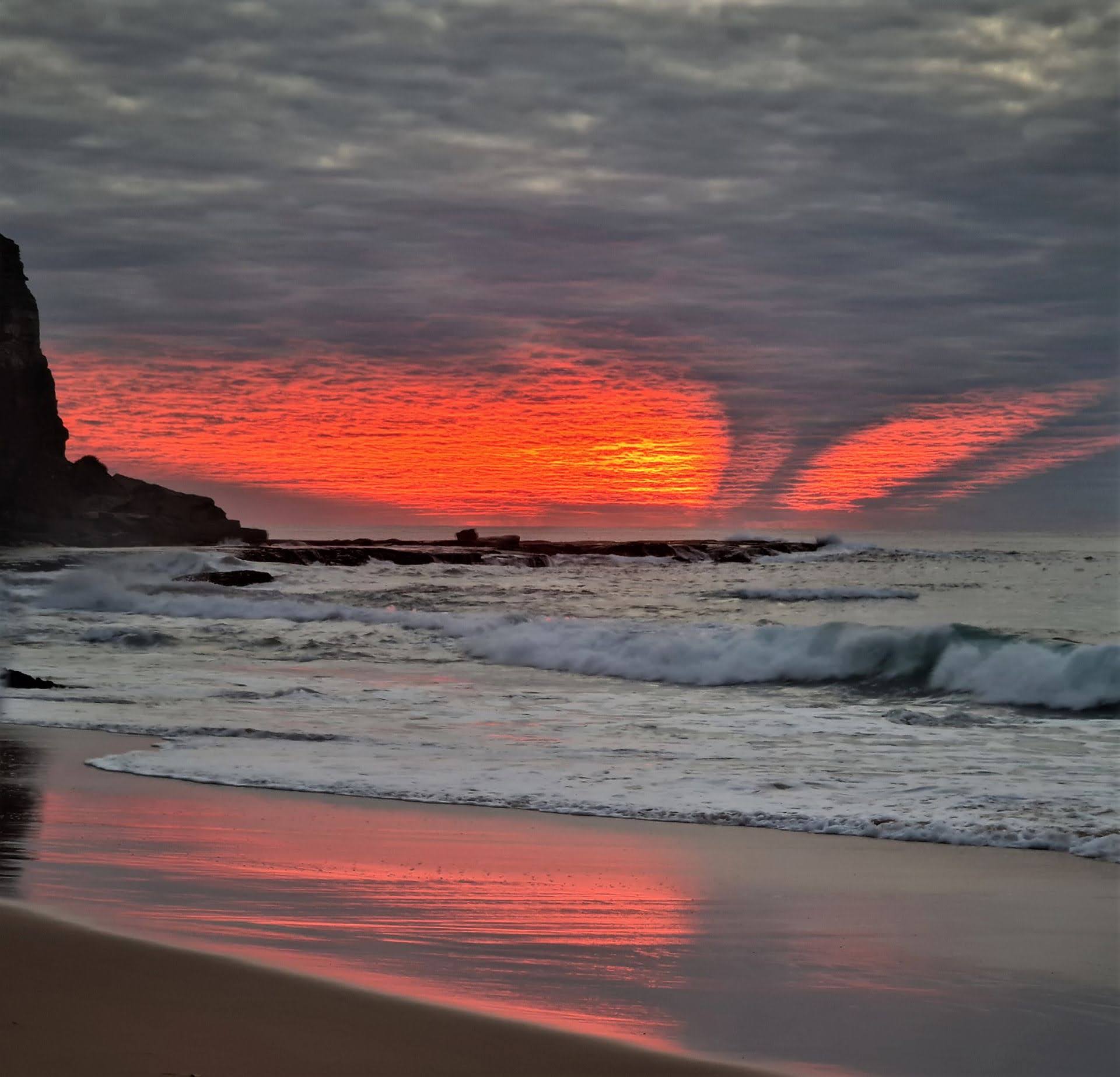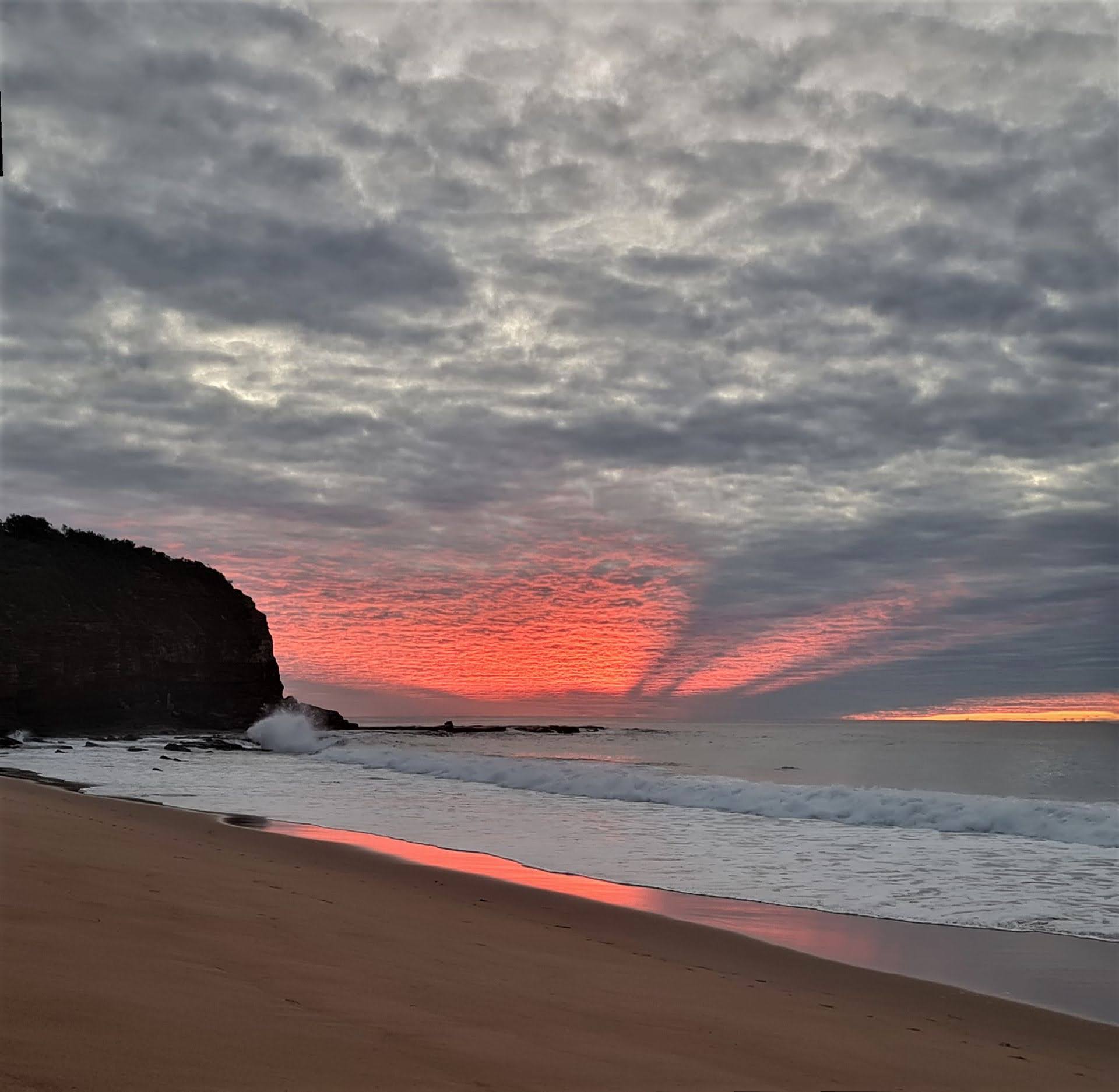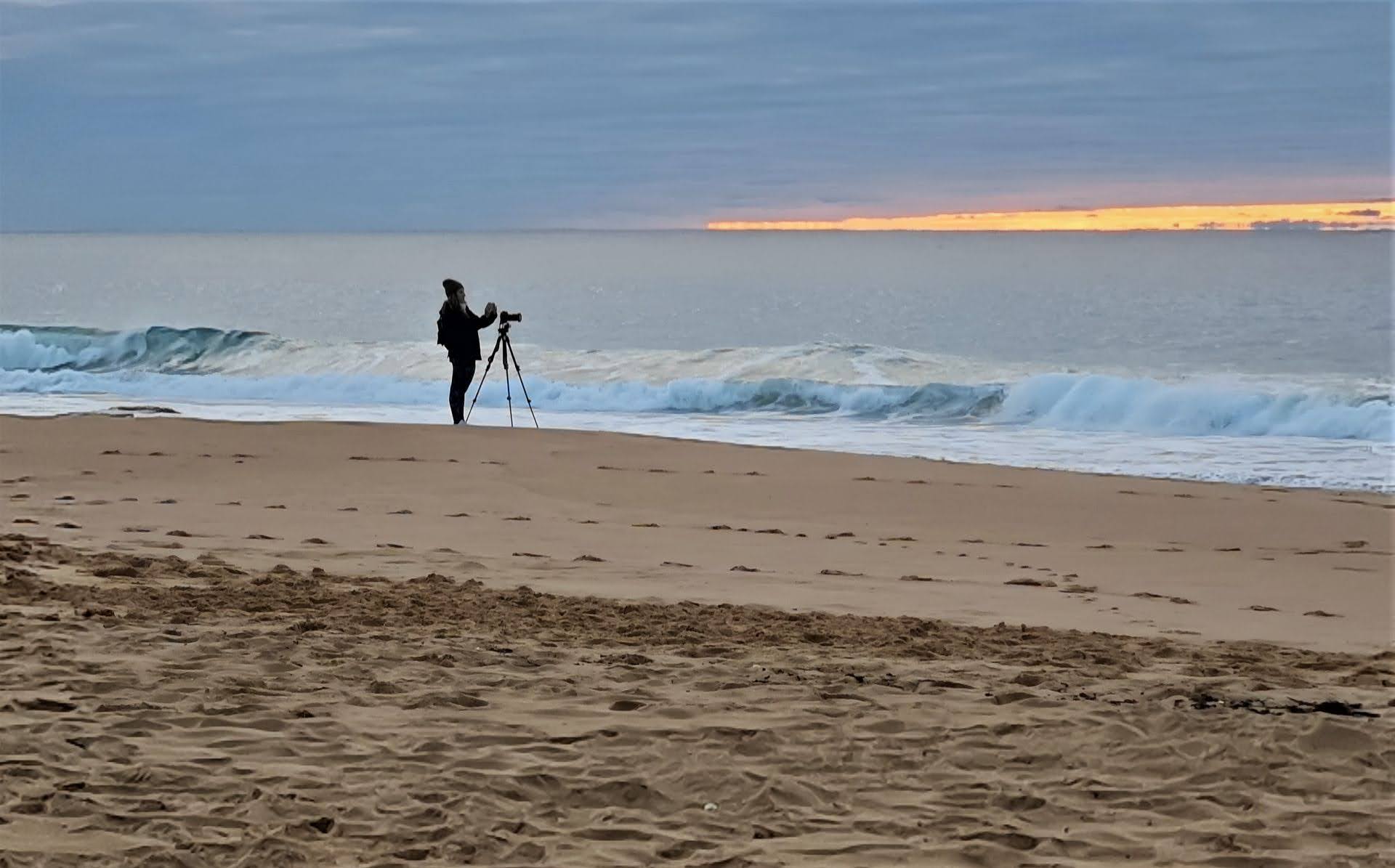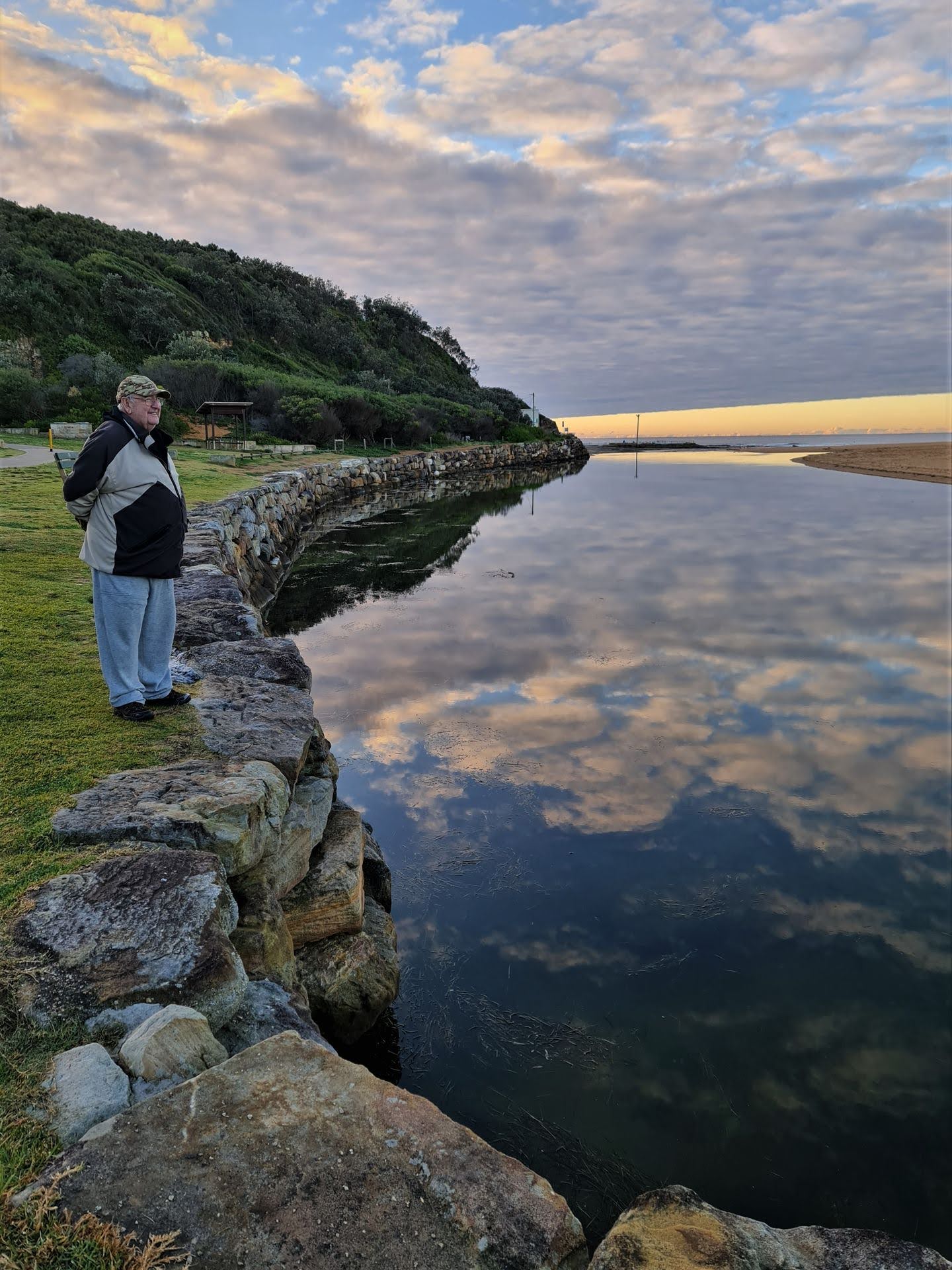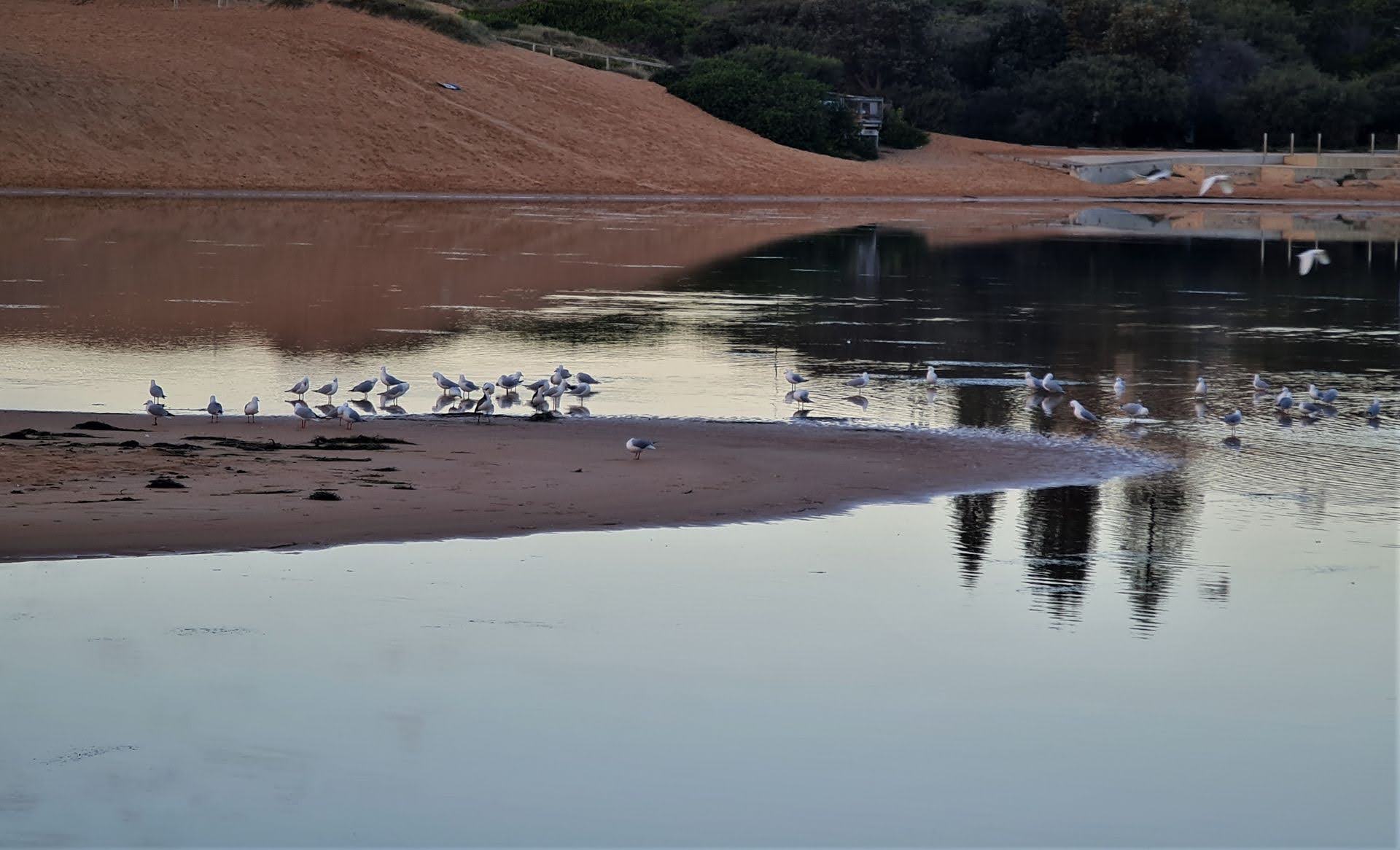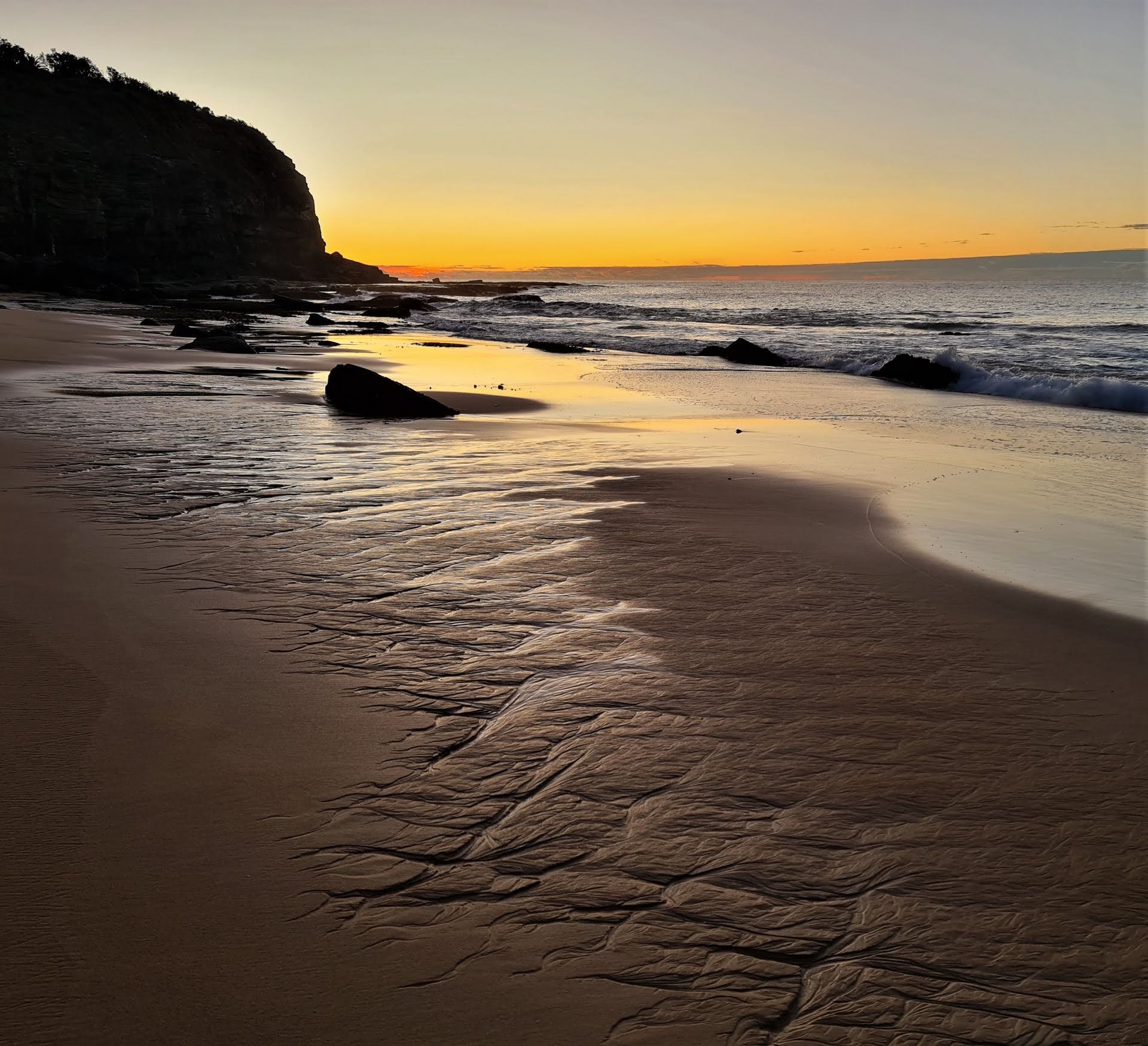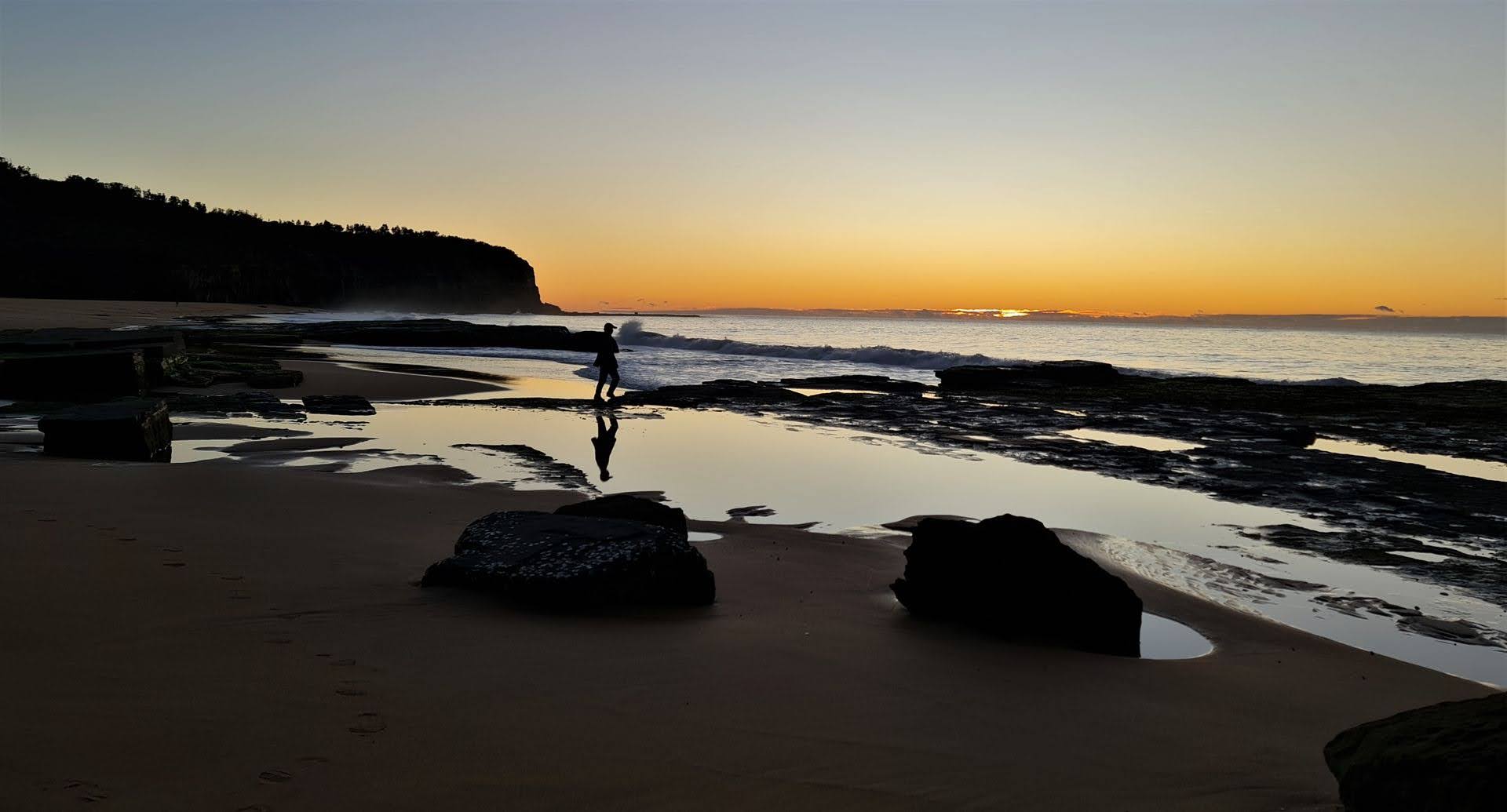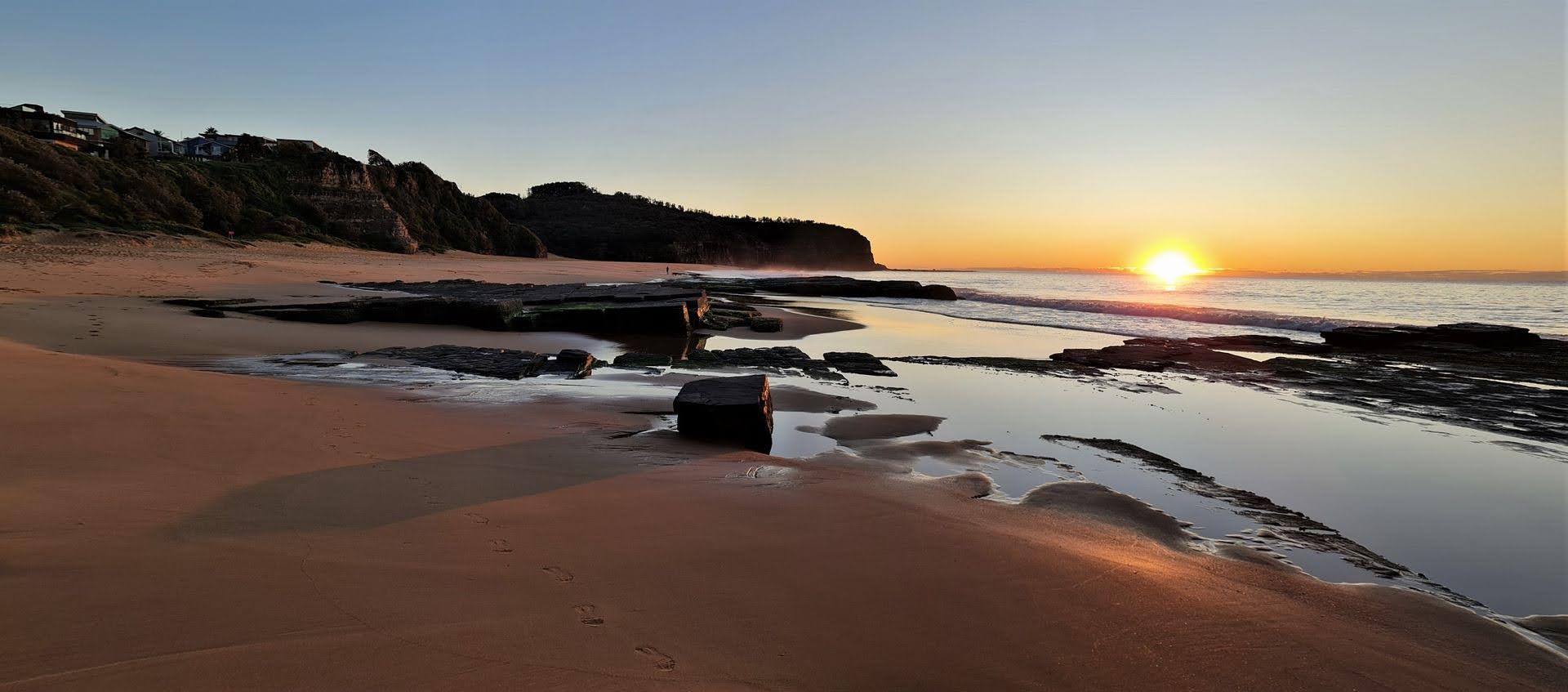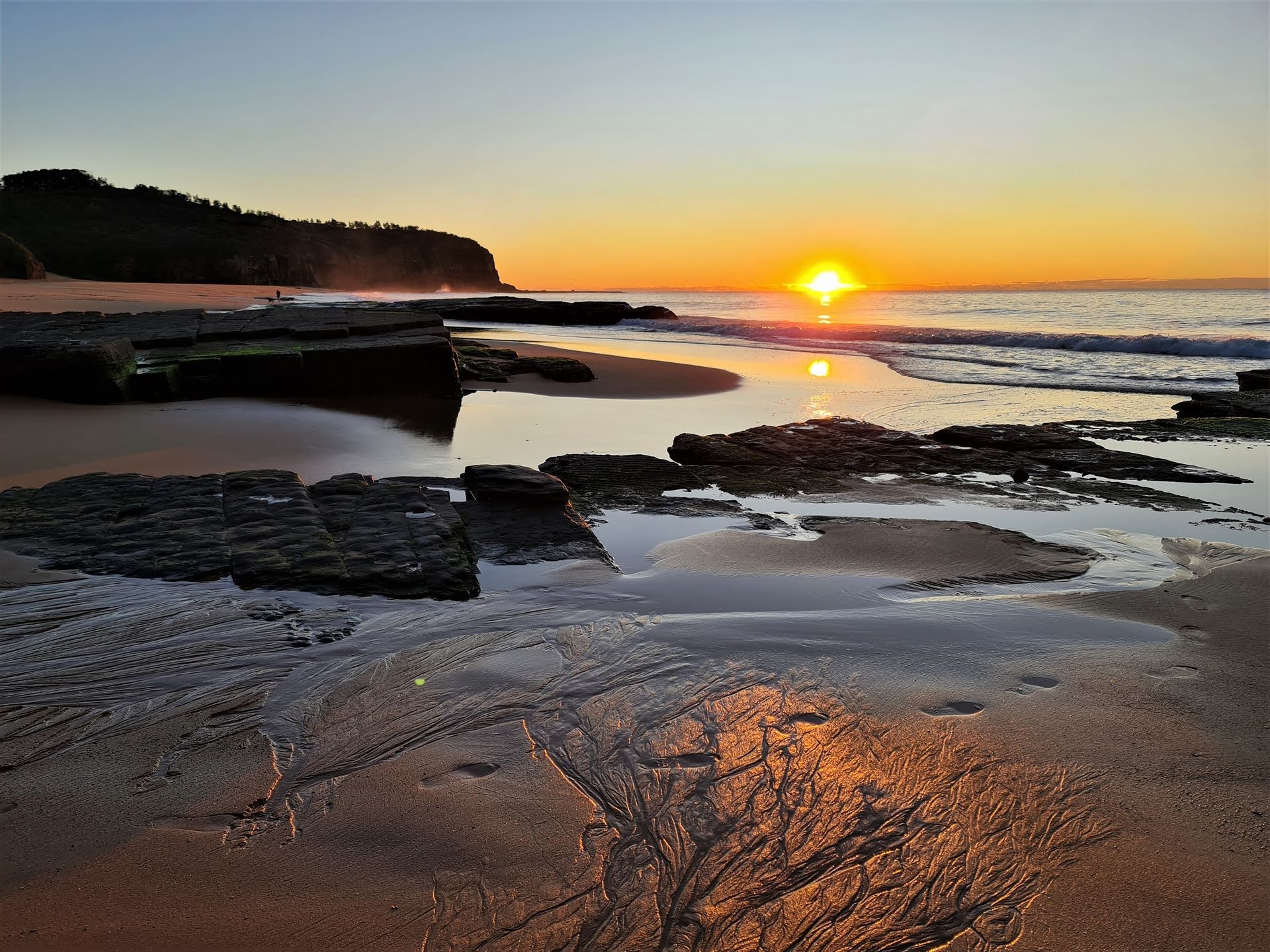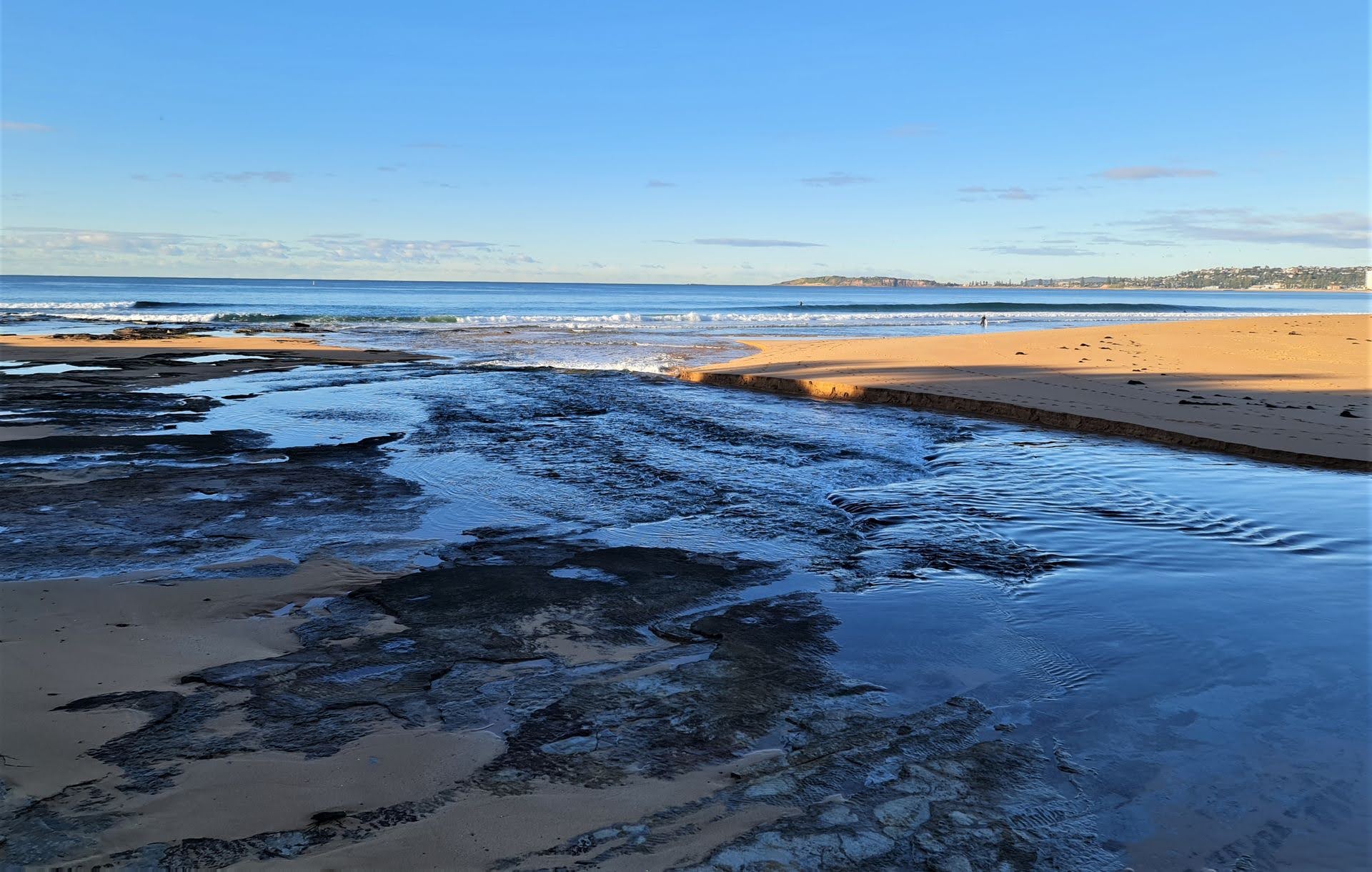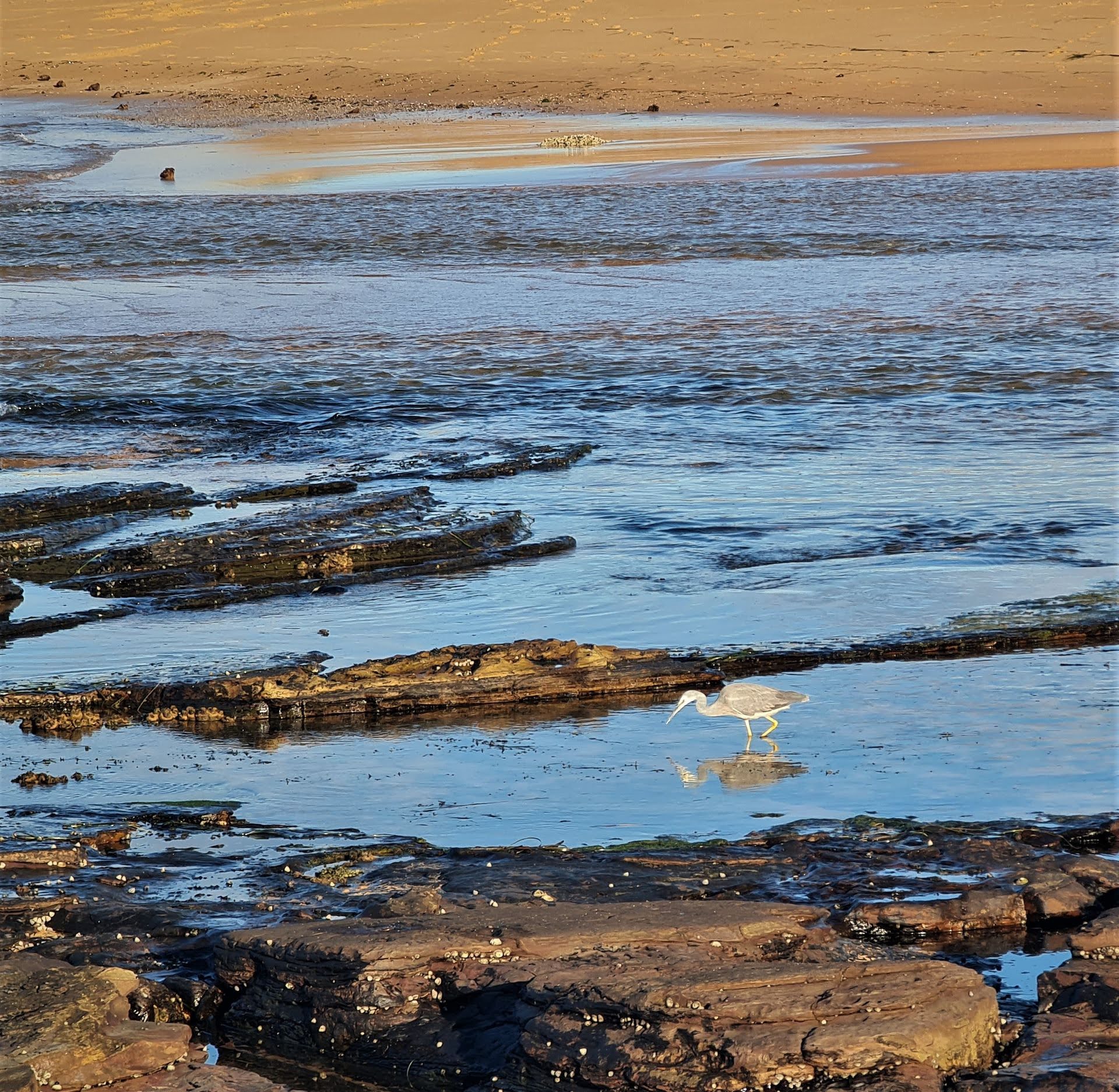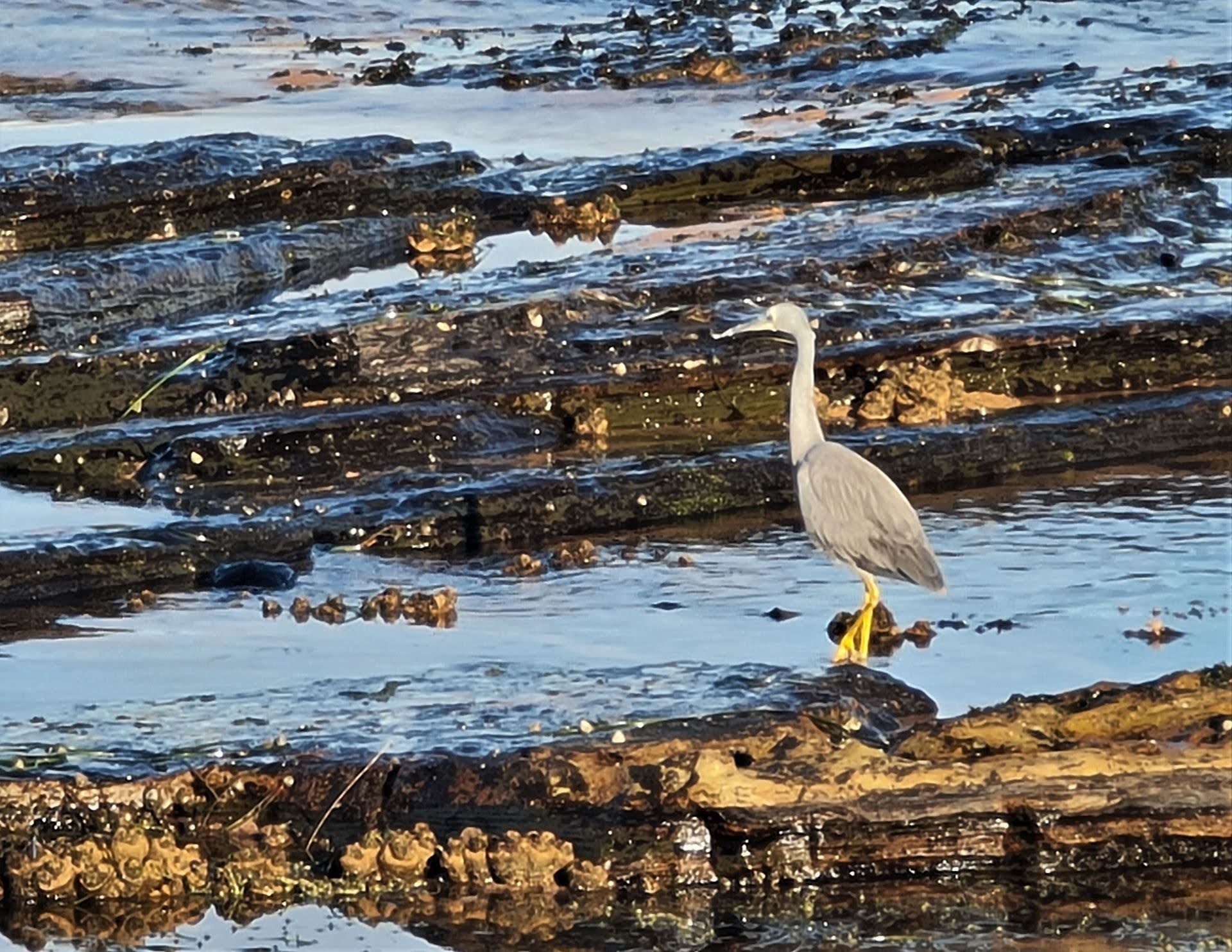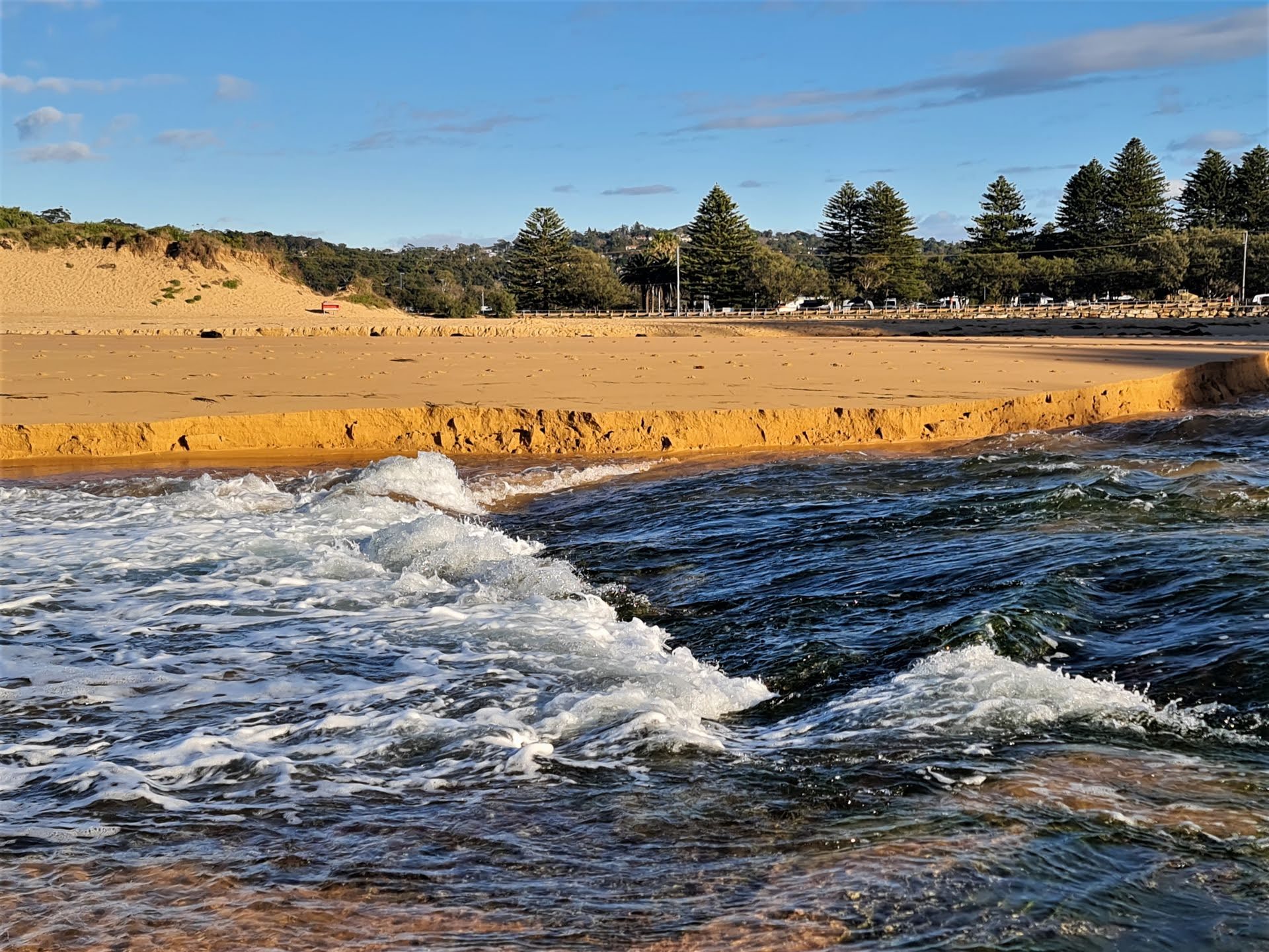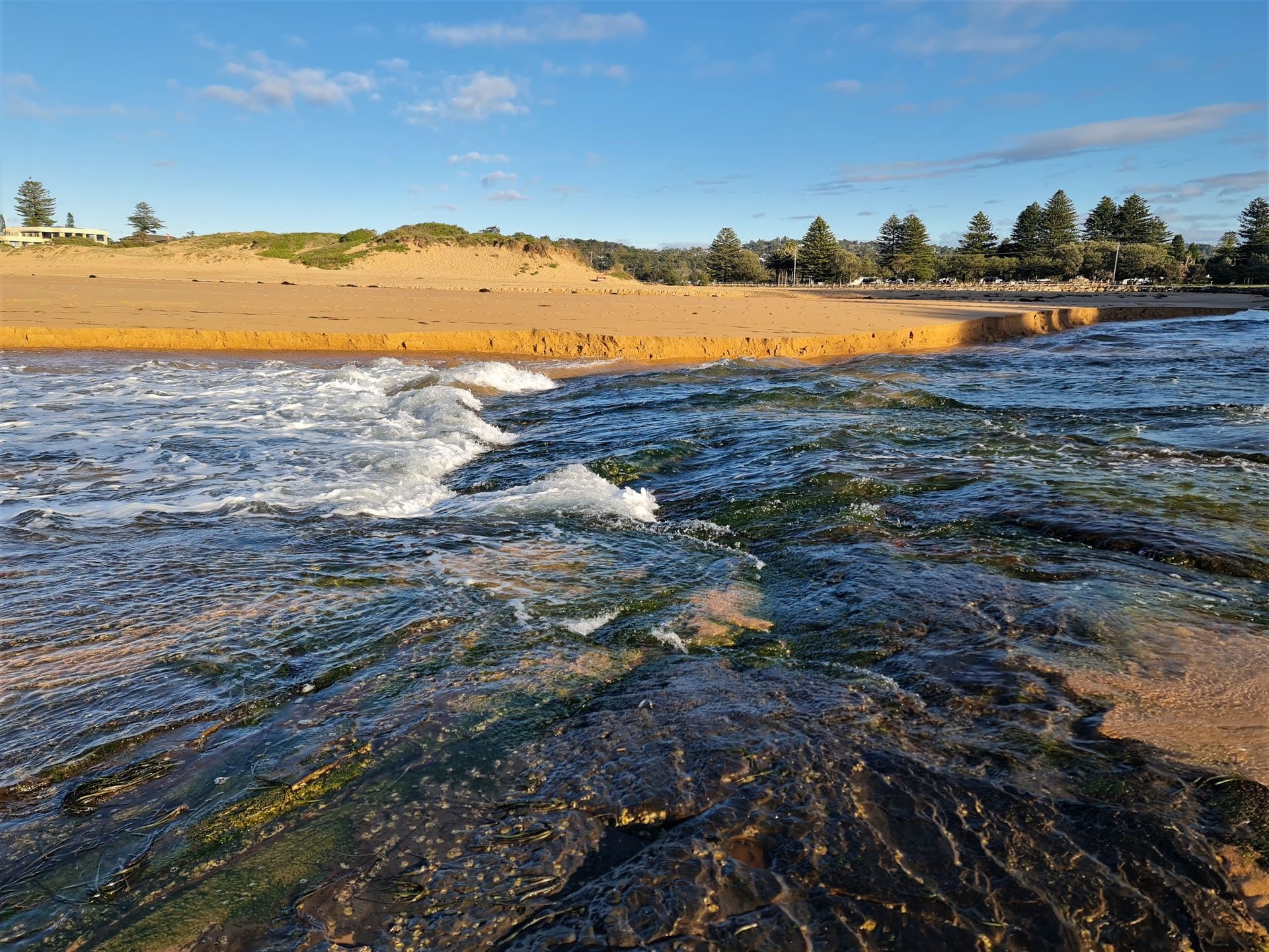 Turimetta Moods

Week ending June 30, 2023
If there is a heaven for me, I'm sure it has a beach attached to it.
- Jimmy Buffet
This week was the end of the 2022-23 financial year, with some very cold mornings. Waves were still gentle but no longer a lake. My beanie was compulsory fashion wear.
The Hermit was waking up right on sunrise, and giving anyone near him some flowery language. He is as calm as a mouse when he is on medication.
I always look forward to the coffee from Nourished Cafe at the completion of my activities.
The pictures included:
Rocks & patterns (particularly at the southern end)
Sand messages (early starter)
White Faced Heron was looking for fish near an exposed rock, and found one
Rock overhang where the Hermit sometimes sleeps (how he tolerates the cold, heaven knows)
Chinese couple who make figurine sculptures & photograph them against the sunrise. I guess that is what their art choice is. Made of wire frames, cloth, coloured plaster.
Some sunrises (always different)
Waves on beach exposed rock shelf
Rock fall from cliff (northern end)
Cormorant chasing fish in a small tidal puddle
Sea Slug under a rock (the area was covered in sand, so it must have been looking for algae to feed on)
Rocks at the southern end normally sit in tidal pools, but are currently covered in sand.
Enjoy