July 17 -23, 2011: Issue 15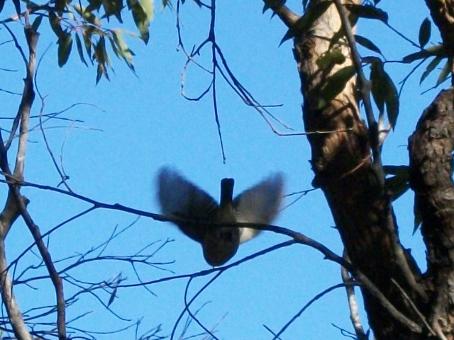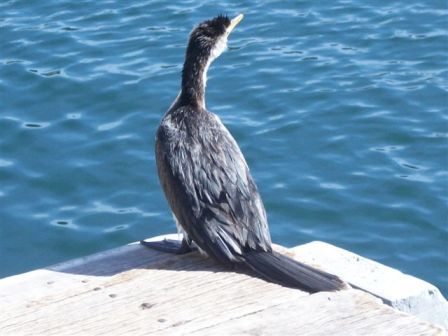 Copyright Pittwater Online News 2011.
All Rights Reserved.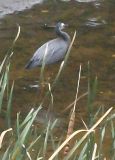 Winter Birdsong
Not all birds fly north in winter. We have our own residents who stay all year around. They have their own little communities and hierarchies, their own colluding with each other when chasing a white bellied sea eagle from their domains or 'air space', an eagle which seems to regard them majestically and with disdain, or their tiffs with each other over certain groves and stands of trees. The gentle, the juvenile cockatoo, the raucous demanding corella, the sweet soft peeps of all our shrubland finches and starlings and whistlers, the considered wading of our shoreland avains, we see it all here.
During our Naturally Yours week we wish to celebrate the currawongs, magpies and kookaburras of the hills and the ibis and regal ducks of our waterways. Some theorise that we first learnt to speak and sing from birds and have compared our range of songs and language with those of birds.
Others suggest dawnsong by birds, while being a calling out of boundaries, is also an inbuilt or innate natural chorus which sets off higher vibrations and causes more profuse and abundant environments in the areas they inhabit. Proponents point to the absence of birds in arid and sparse areas although you could also view this belief more rationally by knowing birds cannot be where there is no food, no water, no shade, no tree. It is accepted that sound, and more melodic sound, music, does enhance the growth of any natural area or plant, as would bringing good feelings in yourself constantly to any part of your own garden. Birdsong may well contribute to Pittwater's beauty, as does the carrying of seeds in bird droppings.
These creatures of the air and bush and waters own an intelligence that is marked as both instinctual in attention to diet for balance and observed as also being learnt in the way they will recall places and peoples or, as the lyrebird does, have a talent for mimicry.
A bird count of our own locals seen this week; 1 x white bellied sea eagle (Sth. Avalon), 2 x white bellied sea eagles (Careel Bay), Currawongs, Magpies, Flock of 40+ Sulphur crested galahs (Nth. Avalon), Grey Heron, White Ibis, the Kookaburra family that lives in the yard, 2 x Falcons (Palm Beach), 2 x Golden Whistlers (Bangalley Head), Shags, Skeets, Pelicans, Starlings, Silver-eyes, Swallows, Cockatoos, Corellas, Lorikeets, King parrots, and at least ten others we don't know names of.

Further Reading:
Professor Pont on Birds as our First Voice Coaches From; http://www.abc.net.au/arts/adlib/stories/s883649.htm
The Dawn Chorus and Life Forces by Cornelis van Dalen: From; http://www.newphysis.com/dawnchorus.html
Classical Music for the Birds by Naomi Lewin
A comparison of birdsong in Classical Music:
From; http://www.npr.org/templates/story/story.php?storyId=33945288