November 4 - 10, 2012: Issue 83
Careel Creek – If You Rebuild It They Will Come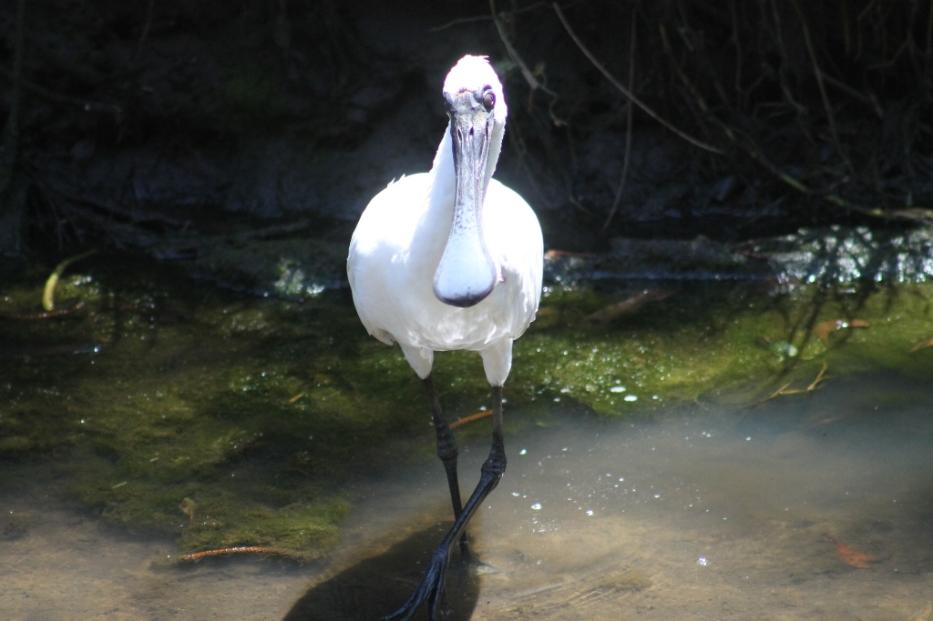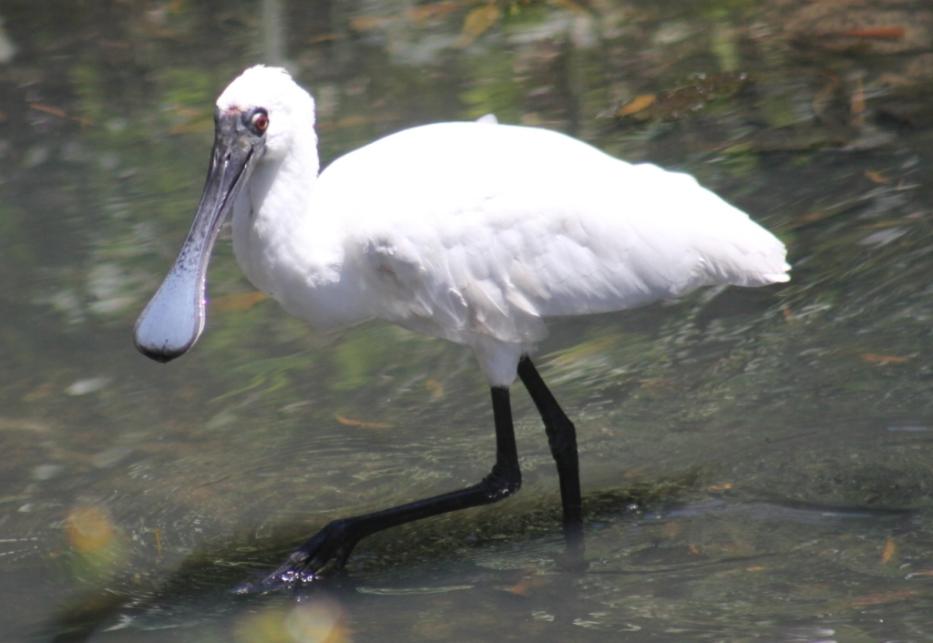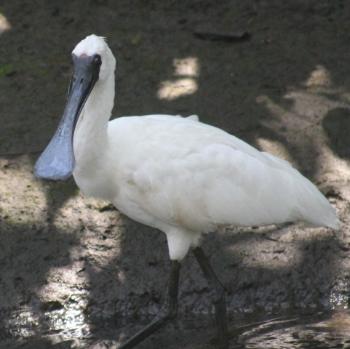 The Royal Spoonbill (Platalea regia) also known as the Black-billed Spoonbill. Photos by A J Guesdon, 2012.
Careel Creek – If You Rebuild It They Will Come
For over twenty years a group of dedicated residents have joined in ensuring the sand dunes at Avalon are replanted and then have extended this work in creating a wildlife corridor alongside Careel Creek all the way to Careel Bay. This week, for the first time in over 30 years, we spotted a Spoonbill fishing along this creek.
While on the way to where this wonderful Pittwater water-bird was a dragon, numerous birds both of trees and waterways also flew, scurried or just sat there blinking back in amazement. The dedication and decades it has taken to see this once sick creek begin to return to its former glory is evident in the height of trees, the flowering mangroves and all these creatures, furred, scaled, finned and feathered that are now happy to wade its lengths or bask in the sun on its banks.
This week's Pictorial shows you all seen on one short walk from the bay to the village and reinstates the simple joy of being able to see and hear those who live among us that are not human. Work on rehabilitating this area is continuing and you can join in by turning up with hands ready to one of the Bush Care mornings listed on our Community News page or begin returning paradise to some other area of Pittwater by attending any of the other Bush Care days listed.
Congratulations to all those who have toiled so hard for so long to see the tide turn for our bush areas and waterways. The proof, physically speaking, is clearly in the feather!