June 21 - 27, 2015: Issue 219
Pittwater Sailors Head to the Harbour for MC38 Winter Regatta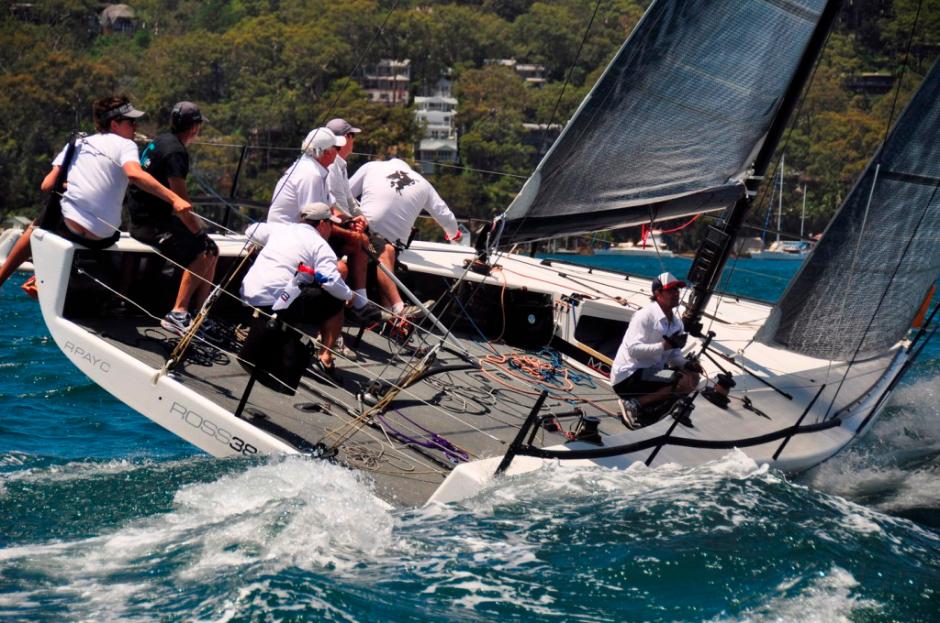 Ross Hennessy's Ghost Rider photo by Bob Fowler
The MC38 Winter Regatta, June 20-21, 2015 hosted by Middle Harbour Yacht Club with racing on Sydney Harbour started yesterday.
Boat of the day and clubhouse leader by three points, is John Bacon's Dark Star, with a Pittwater crew from the Royal Prince Alfred Yacht Club sailing a slick 1,2,1 set of results before a mistake in race four.
Ross Hennessy's Ghost Rider, based at Pittwater sailing for the Royal Prince Alfred Yacht Club is also on the harbour
Report on yesterday's racing from Lisa Ratcliff HERE
Boardhenge: This is Avalon - Winter Solstice Festival Sunday 21st of June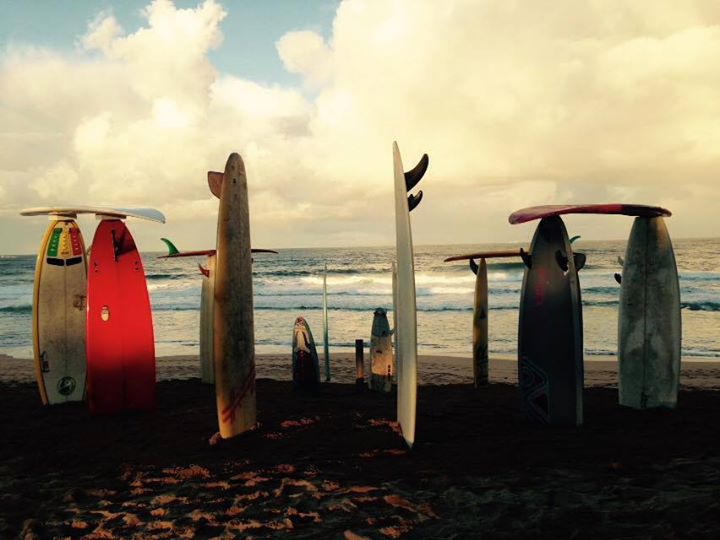 Boardhenge on the Beach being set up yesterday - picture courtesy Jools Farrell
The Avalon Palm Beach Business Chamber Inc. invites everybody to the inaugural This is Avalon -Winter Solstice Festival - on today!
The day starts at 5.45am with yoga at Avalon Beach Surf clubhouse and watching the sunrise through a great surfboard Stonehenge installation on beach and culminates with a Lantern Parade in Dunbar Park at 4.30pm and Fire Twirling performance (5pm -6pm) this great new initiative by the Avalon Beach Palm Beach Business Chamber.
Full list of all events and times and more HERE
Pittwater the Beautiful - even when it rains! - Mid June 2015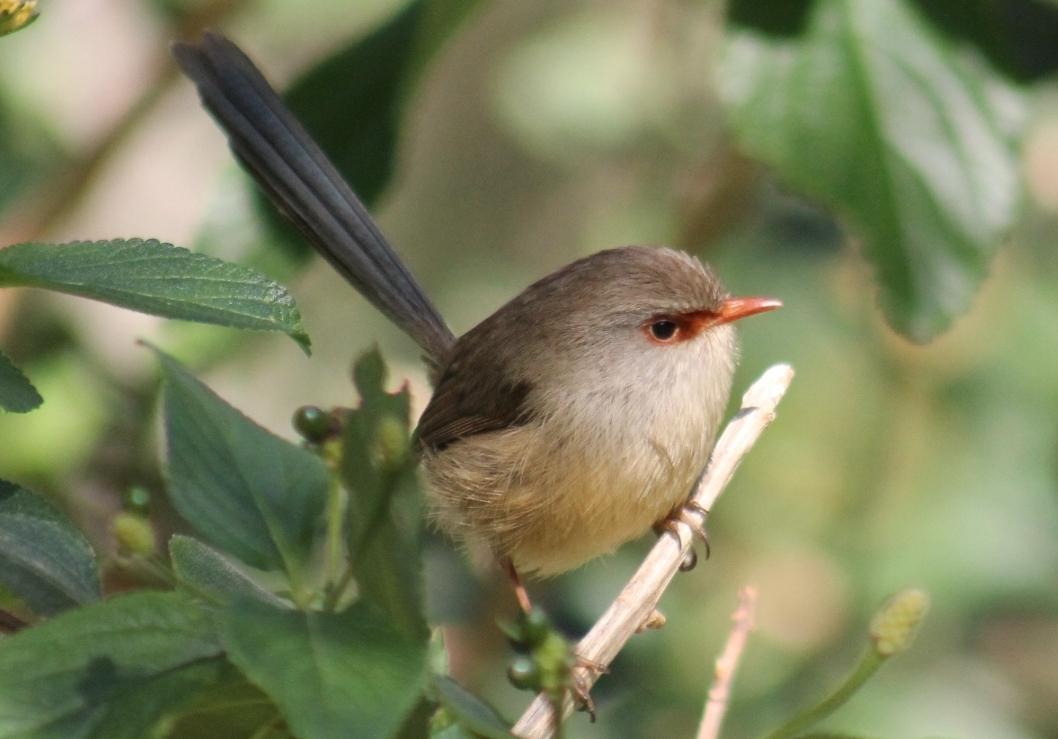 Superb Fairy-wren (Malurus cyaneus) Careel Bay Mangroves - picture by A J Guesdon, 2015
Wet cold days, snow winds and bursts of sun ensure we get outside when we can. If you have been stuck indoors all week, a few pictures from the estuary and environs to brighten up dim days indoors: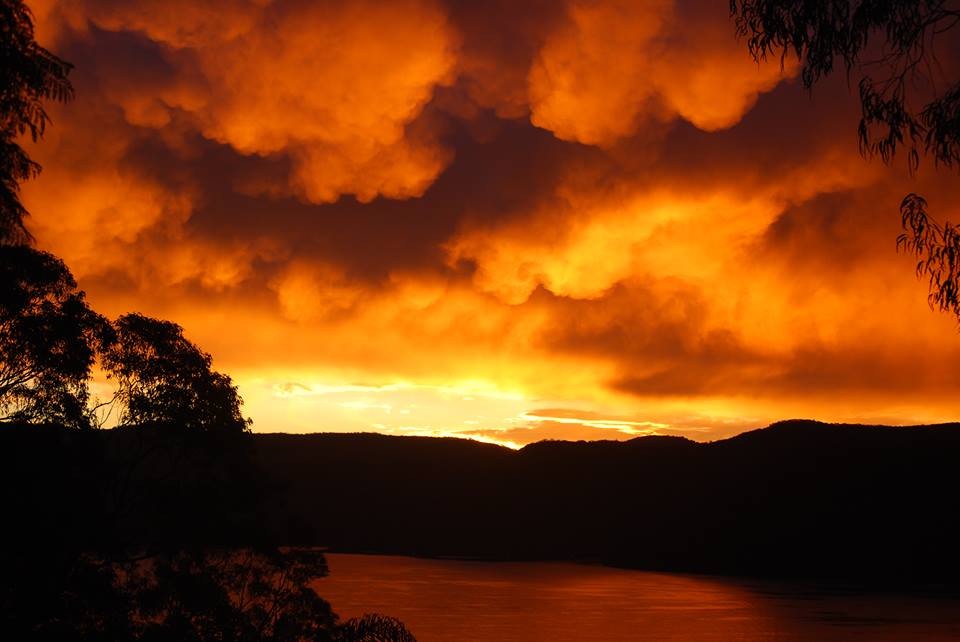 Clouds of Gold over Clareville - Picture by Paul Wheeler, 2015
RPAYC members and Australian Sailors shine at Olympic venue: winning one Gold, two Silver and one Bronze medal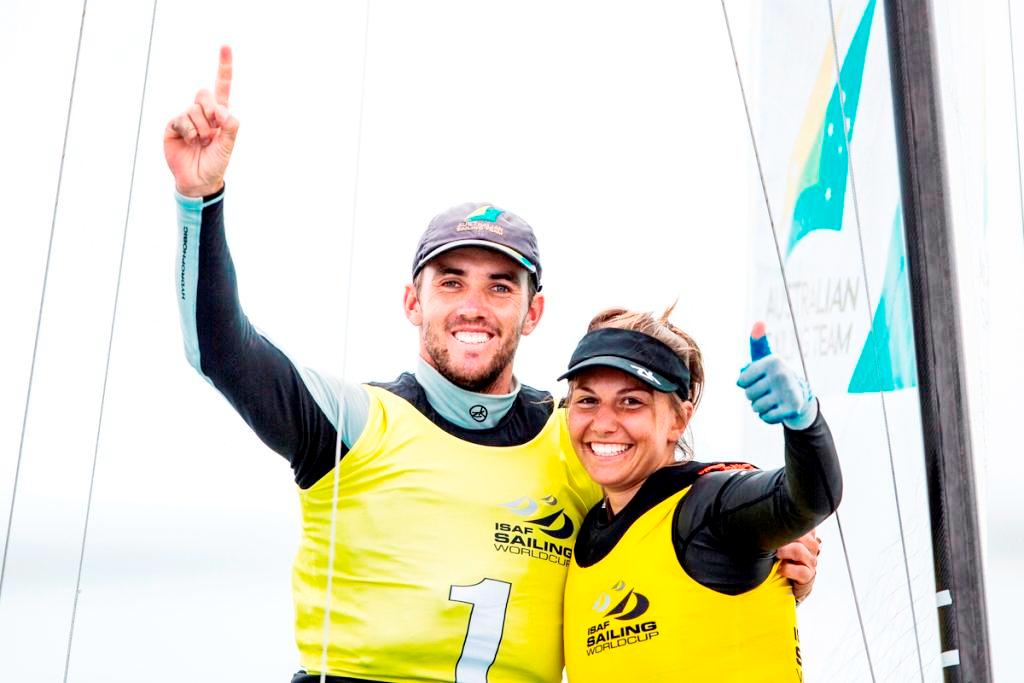 Jason Waterhouse and Lisa Darmanin - Gold! Photo credit Pedro Martinez - Sailing Energy
The Australian Sailing Team had a successful return to the 2012 London Olympic Games winning one Gold, two Silver and one Bronze medal at the ISAF Sailing World Cup Weymouth and Portland (10-14 June), which concluded on Sunday (14 June)
The four medals concluded a strong regatta for Australian Sailing on the road to the 2016 Rio Olympic Games after nine boats had qualified for seven of the top-ten Medal Races.
The day started off light from a northern direction with the Nacra 17 fleet getting the first racing in. Following a short postponement whilst the wind shifted the race action got going again and culminated in some tense Medal Race action.
Australian Sailing Team's Jason Waterhouse (NSW) and Lisa Darmanin (NSW) took home the Gold Medal in the Nacra 17 and added another win for Australia in this new mixed-gender multi-hull boat class, which will premier on the Rio 2016 Olympic program. It is the second World Cup win for cousins Waterhouse and Darmanin, after a gold medal at the ISAF Sailing World Cup in Melbourne in December and a bronze medal at the ISAF Sailing World Championships in September last year.
Australian Sailing teammates and Olympic silver medallists Darren Bundock (NSW) and Nina Curtis (NSW) made it two medals for Australia in this boat class by winning Bronze.
Full report by Australian Sailing Team HERE
Pittwater in Winter - Double Rainbow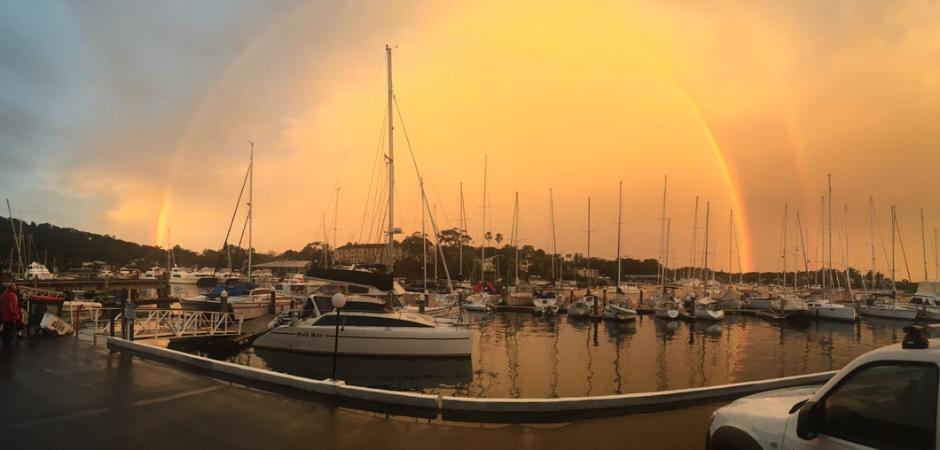 Double Rainbow that appeared over Pittwater, and Sydney, at dusk on Wednesday June 17th, 2015 - photo by Stephen Collopy at Royal Prince Alfred Yacht Club.
A Double, or Secondary rainbows are caused by a double reflection of sunlight inside the raindrops, and are centered on the sun itself. They are about 127° (violet) to 130° (red) wide. Since this is more than 90°, they are seen on the same side of the sky as the primary rainbow, about 10° above it at apparent angles of 50–53°. As a result of the "inside" of the secondary bow being "up" to the observer, the colors appear reversed compared to the primary bow.
The secondary rainbow is fainter than the primary because more light escapes from two reflections compared to one and because the rainbow itself is spread over a greater area of the sky. Each rainbow reflects white light inside its colored bands, but that is "down" for the primary and "up" for the secondary. The dark area of unlit sky lying between the primary and secondary bows is called Alexander's band, after Alexander of Aphrodisias who first described it. (1)
1."Alexander's band." Wikipedia, The Free Encyclopedia. Wikipedia, The Free Encyclopedia, 14 Mar. 2014.
Pittwater Online News is Published 8 a.m. Every Sunday Morning and is By, For and About Pittwater - and all that adjoins her green hills and blue waters.
8 a.m. - Winter - 6 a.m. Summer